Pickups might be all the rage and the top-selling type of vehicle over in the US, but they aren't remotely popular in Japan. They're more of a novelty than anything, and those that buy them only really do so to stand out. What has always made far more sense in Japan are kei (light) vehicles. Kei vans and trucks helped to motorize Japan after the Second World War, and are perfectly sized to not only fit down the tiny streets of rural towns, but squeeze between rice paddies.
To this day, they are one of the most popular commercial vehicles to own in Japan, and their utility is matched only by their cheap running costs. With such a history behind kei vehicles, it's always interesting to come across rare variants from a bygone era.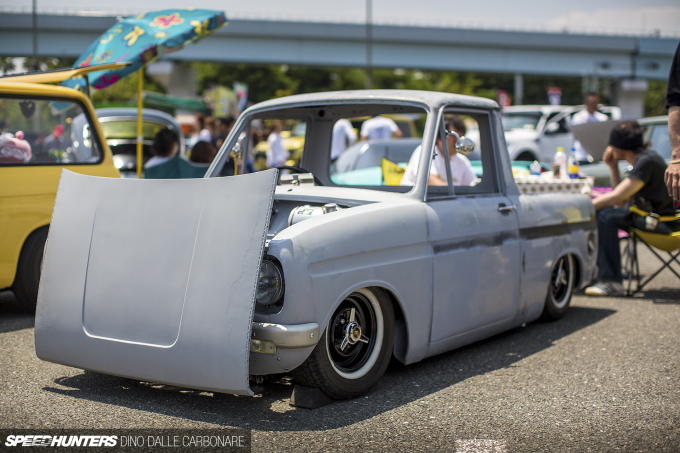 To me, this 1973 Mazda Porter represents a side of Japan's custom car culture that is relevant, but at the same time has a hint of fun about it. By any standard this thing is tiny, yet it's been given a hell of a lot of attention in the way of a full ground-up rebuild, and is well on its way to becoming something very special.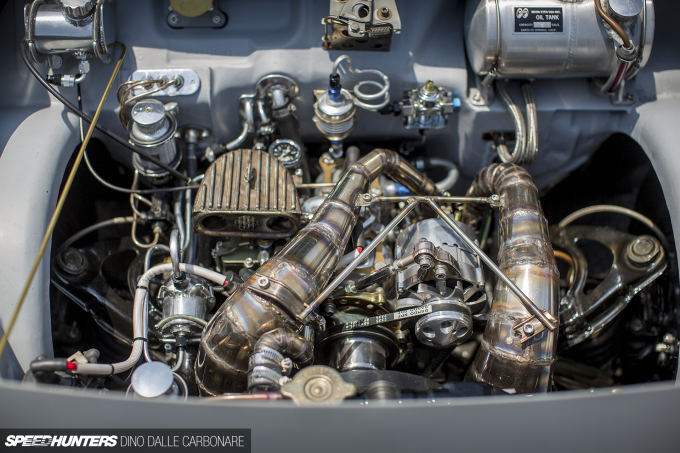 What made this generation of the Porter even more distinctive was its engine: a tiny little 360cc 2-stroke v-twin. While there is only so much you can do to boost power on something like this, the owner had a set of exhausts fabricated for each of the two cylinders, and I'm sure those expansion chambers will do magical things for the sound!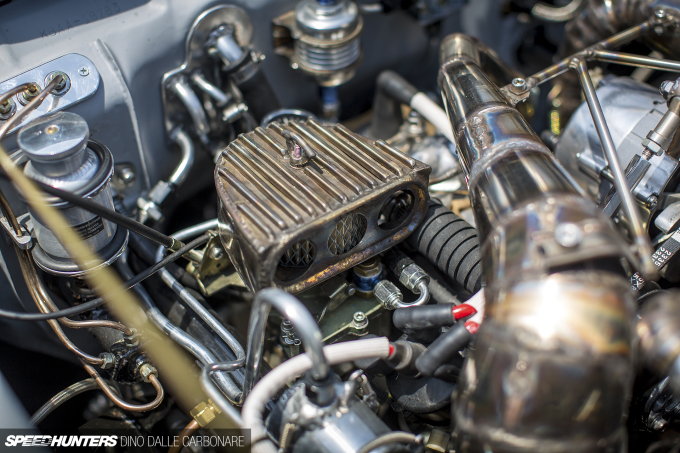 And check out the cover for the air filter. It all reminded me of another 2-stroke kei truck creation I came across three years ago at the Mooneyes Hot Rod Custom Show. Click here and scroll down to see the Daihatsu Hijet Revolver 2 built by Ushio Automobile in Osaka.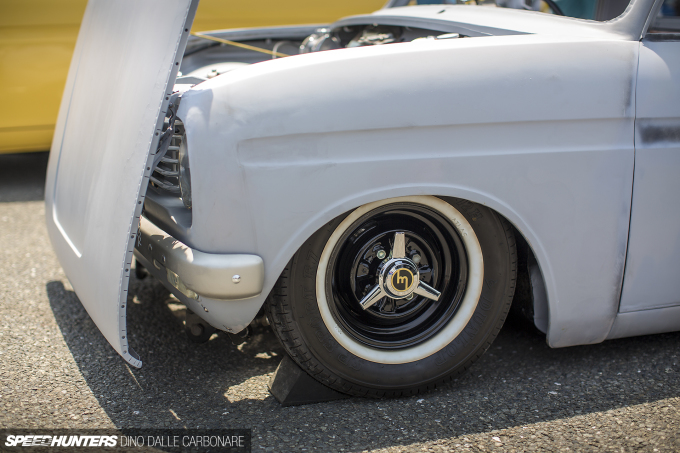 Plenty of fab work has gone into making the Porter sit the way it does and I quite like the period correct (1962-1975) Mazda emblem on the imitation knock-offs attached to the tiny steelies.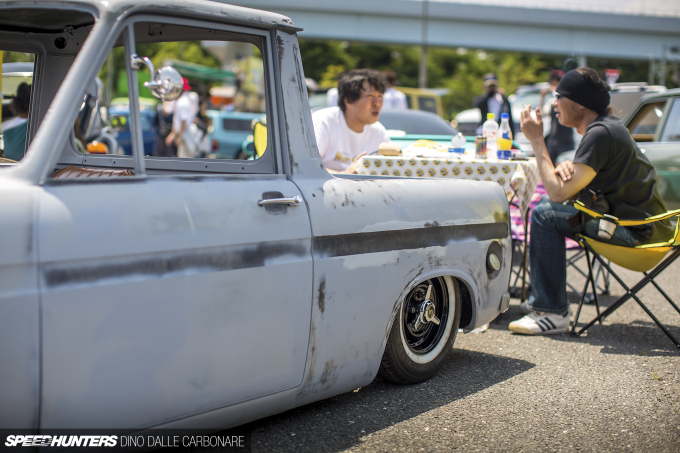 Stance? It's definitely nailed it!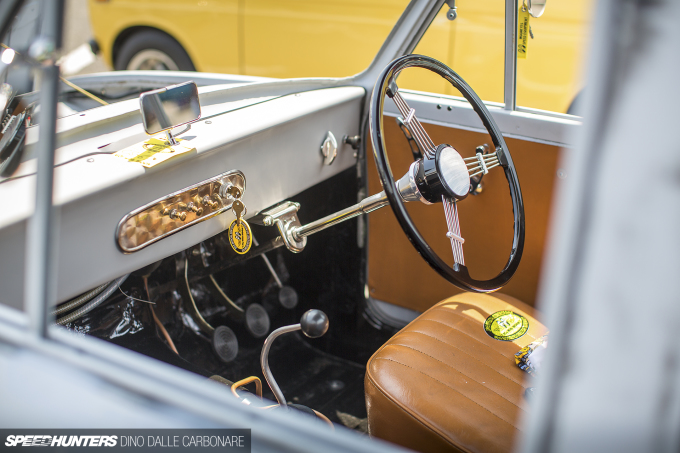 The hot rod inspiration in the interior is strong, and compared to the exterior it looks like most of the work has already been done in here, including tan upholstery for the seats and door panels.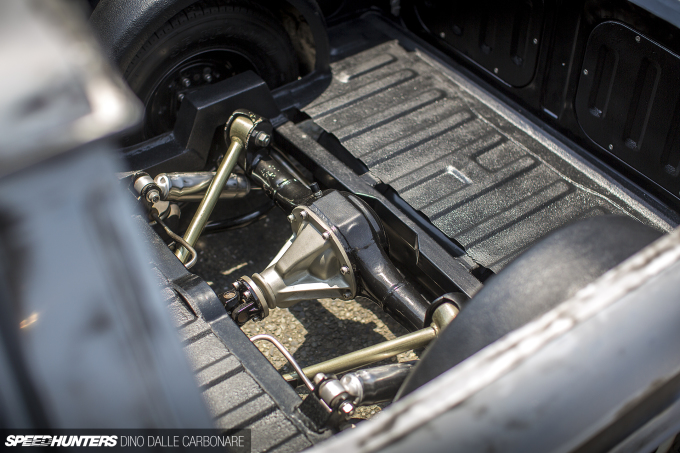 From this angle you can see how the chassis rails have been c-notched to allow the Porter's tiny solid rear axle to sit further up and position the body low once the air shocks are relieved of their pressure. It's just impossible to not like a project like this one!
Dino Dalle Carbonare
Instagram: speedhunters_dino
dino@speedhunters.com