Every year, Kei Miura finds a way to shock and get people talking. For 2016, this is the car that's going to be doing that. Say hello to the new Pandem Boss FD3S.
With so many aftermarket aero options available, the FD Mazda RX-7 is one of the easiest Japanese cars to visually transform, but what we're seeing here is slightly more complex.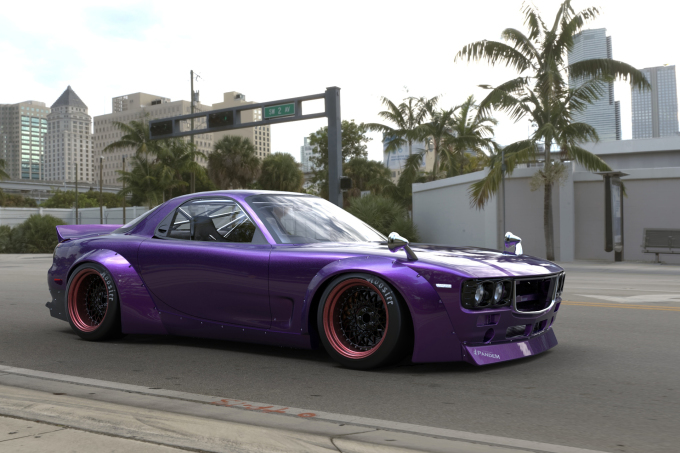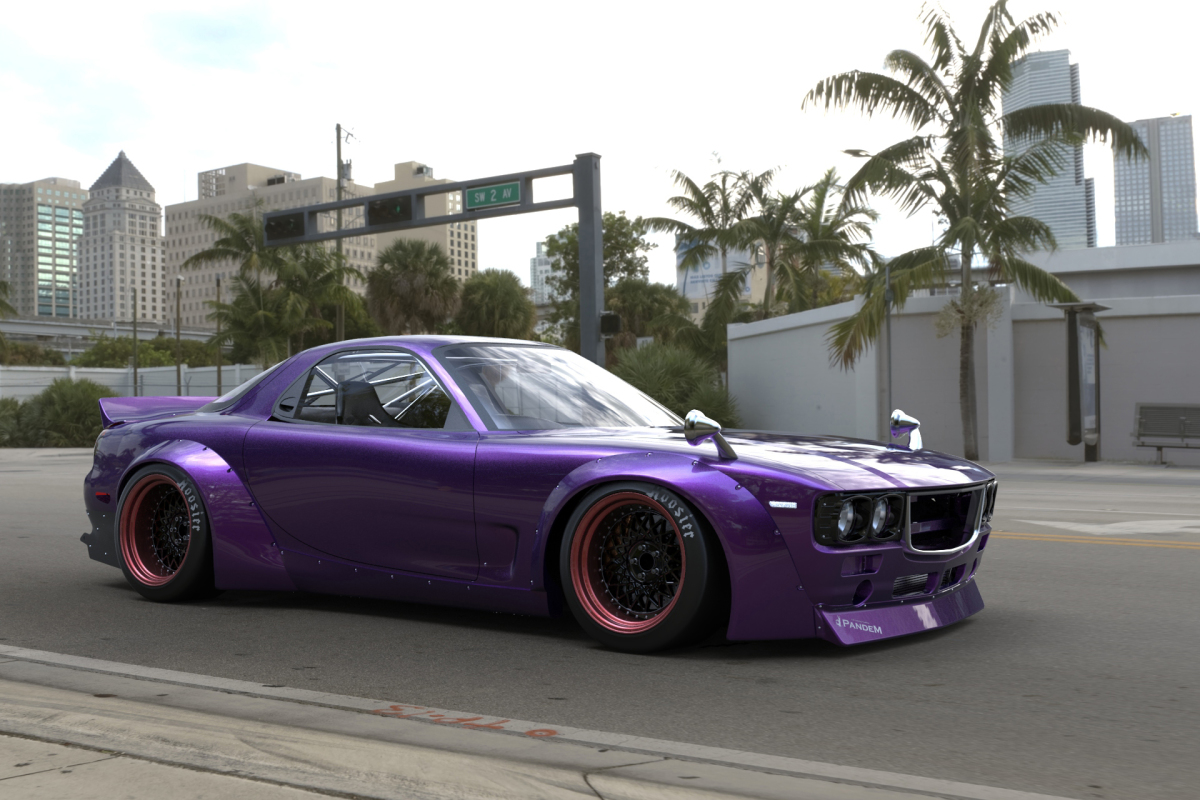 As is the case with the Boss S14 I featured last year, the entire front of the car is removed and replaced with a new face. While on the Silvia it was a take on an old Charger, here Miura has taken his inspiration from the iconic Mazda RX-3 (Savanna in Japan) with its trademark quad round headlights and protruding central chrome grille. The '70s front end look is then completed with a bucktooth-style lip spoiler and obligatory fender mirrors, which from the rendering appear to be old Nissan C10/S30 items which you can still find new.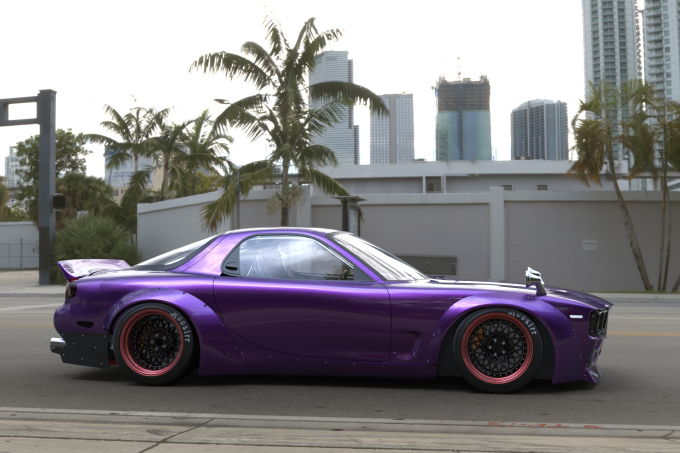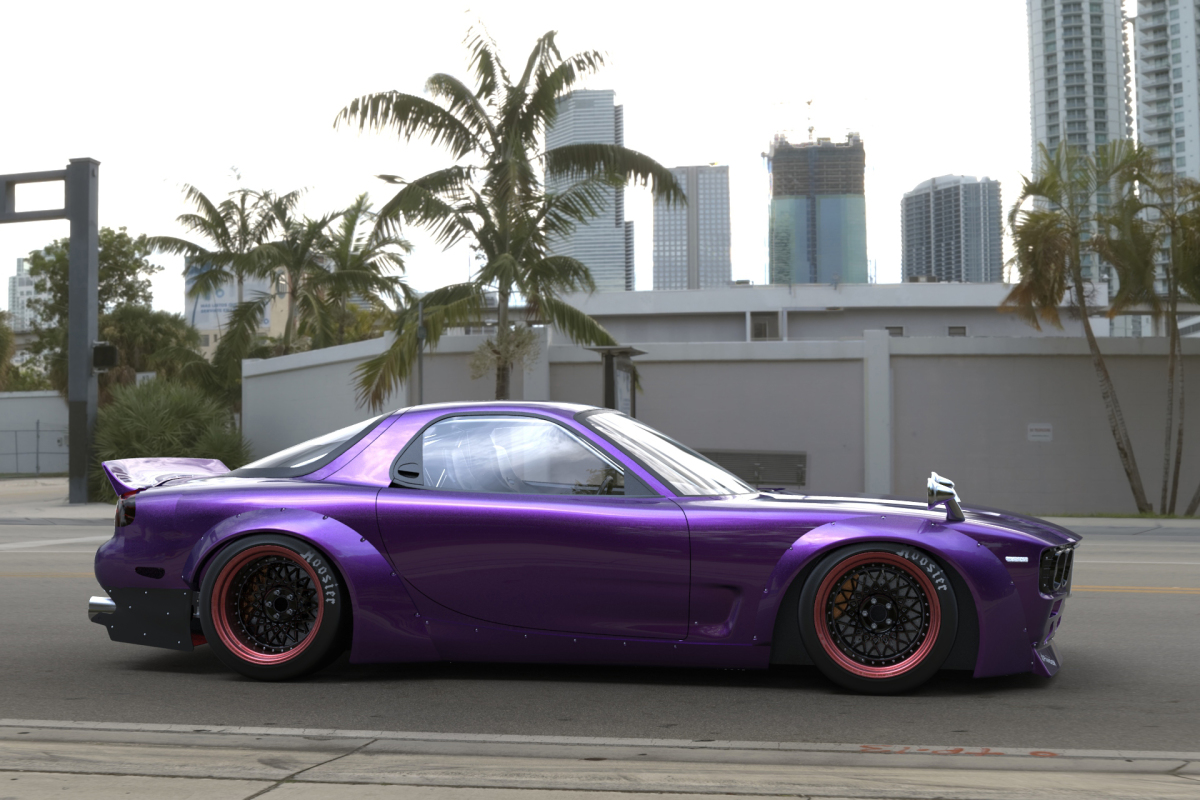 Then it's on to large-radius front and rear overfenders to give the pumped and menacing look that Miura's cars have always been known for.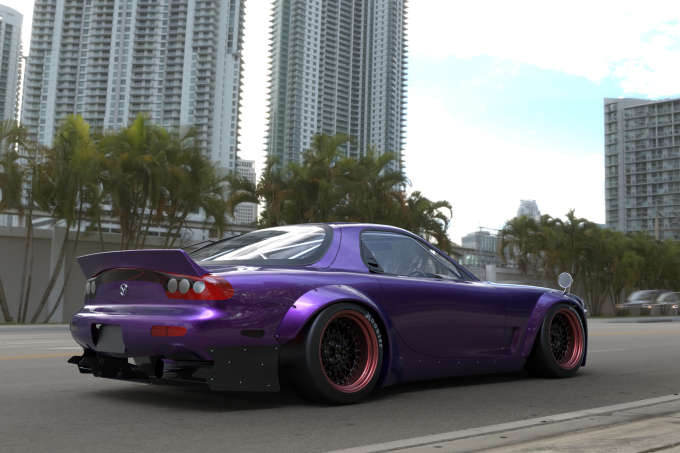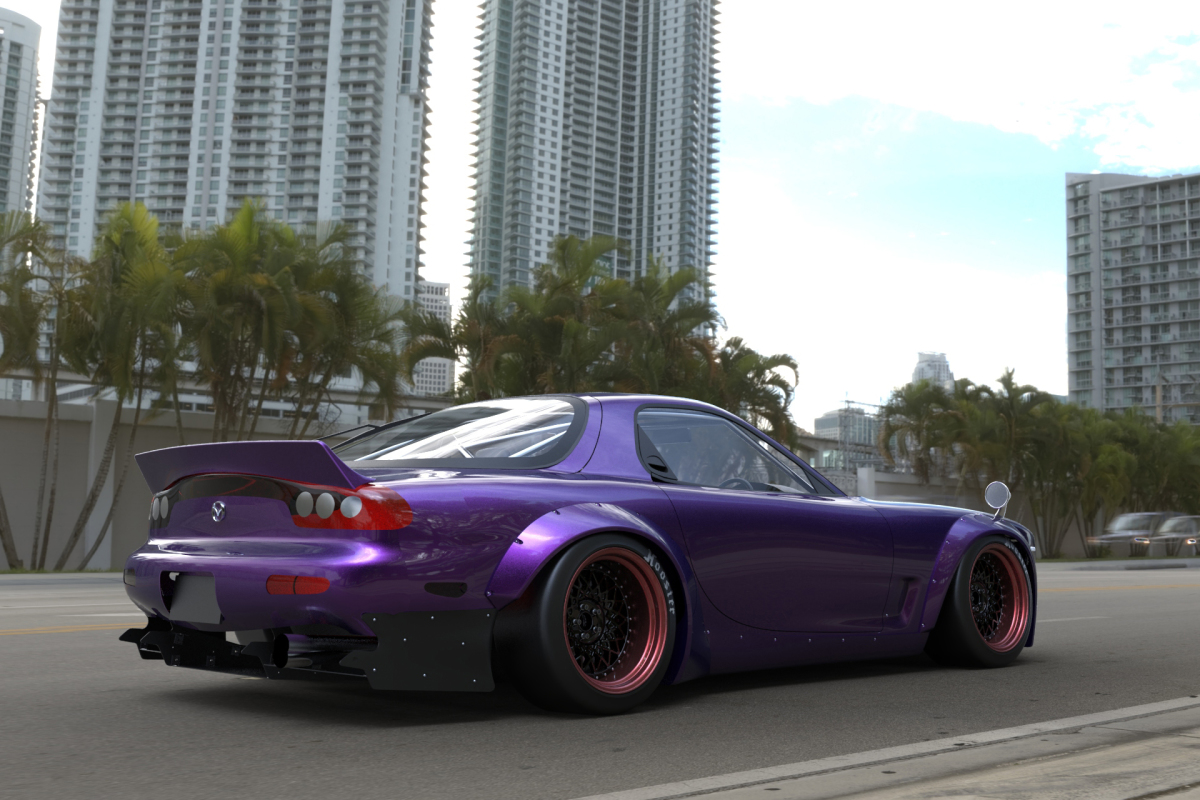 Topping it all off is a multi-piece FRP rear diffuser and a signature ducktail. So what do you think?
Along with the new EG Civic Pandem aero kit he released last month, Miura obviously has no intention of resting on his laurels this year. We tip our hat to one of the hardest working guys in the business!
*Special thanks to Kei Miura for providing these high-res images for us to use
Dino Dalle Carbonare
Instagram: speedhunters_dino
dino@speedhunters.com