Miura Works His Magic Once Again
And there you all were complaining that the only thing Miura-san was able to do is slap over-fenders onto a bunch of different cars… Aside from the fact that his simple, yet presence-changing style has altered that way we modify cars today, for his latest project, Miura probably thought he should go out and prove that Rocket Bunny can also be a lot more than a screwed on set of over-fenders and a ducktail spoiler.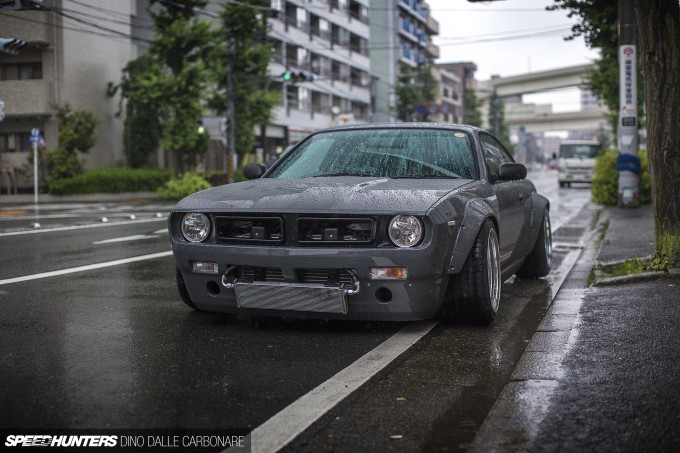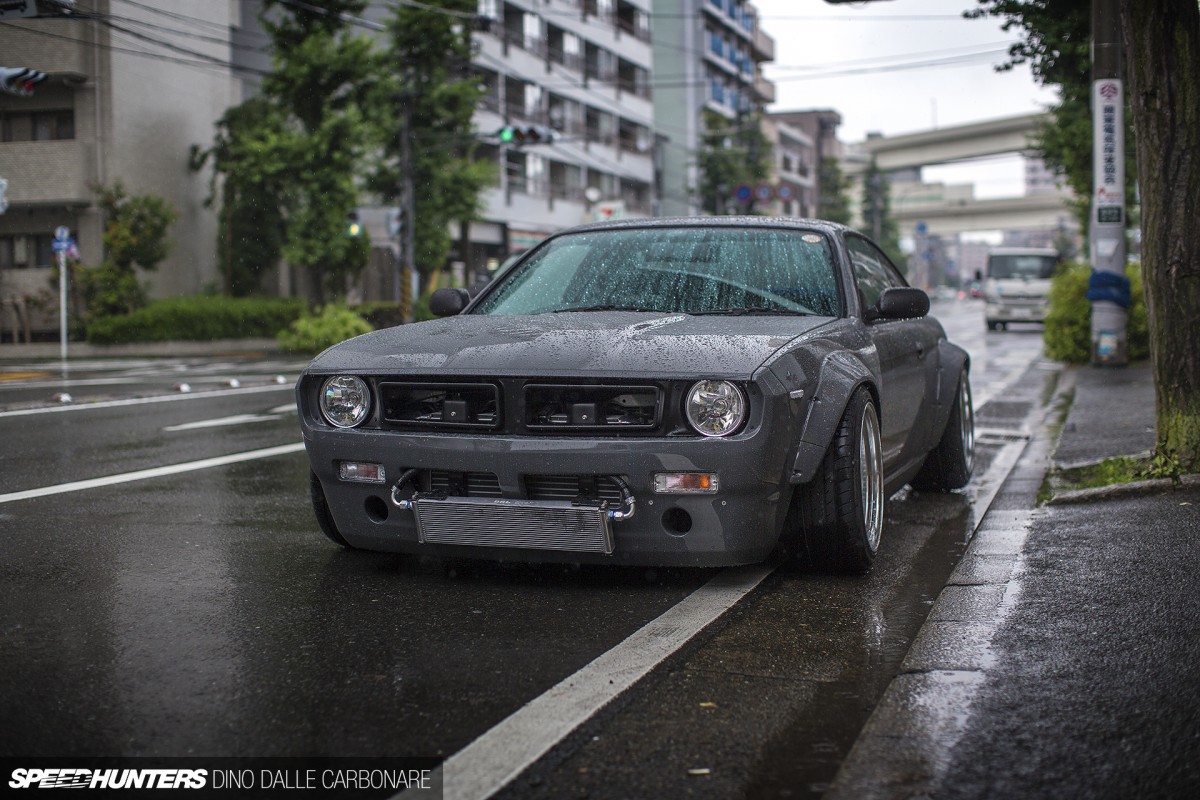 Thanks to the interwebs, the element of surprise from our lives has almost been totally extinguished. Months before we see new cars presented at motor shows we are usually bombarded with spy shots and CG images of said future models, and it isn't too different when it comes to the aftermarket world. Not that Miura actually cares. In fact, he's totally open about sharing his next project with the rest of the world through the countless renderings he teases via his Facebook page. So, long before it materialized in the real world, we all knew this Version 2 Rocket Bunny S14 kit was on the way. Little did I know how much better the completed conversion was going to look in person though…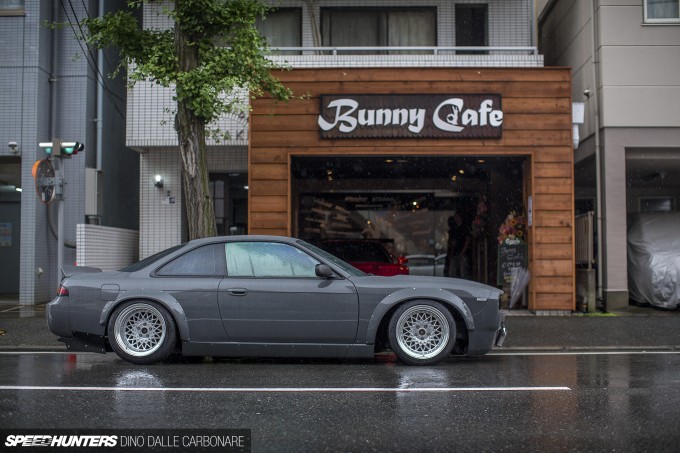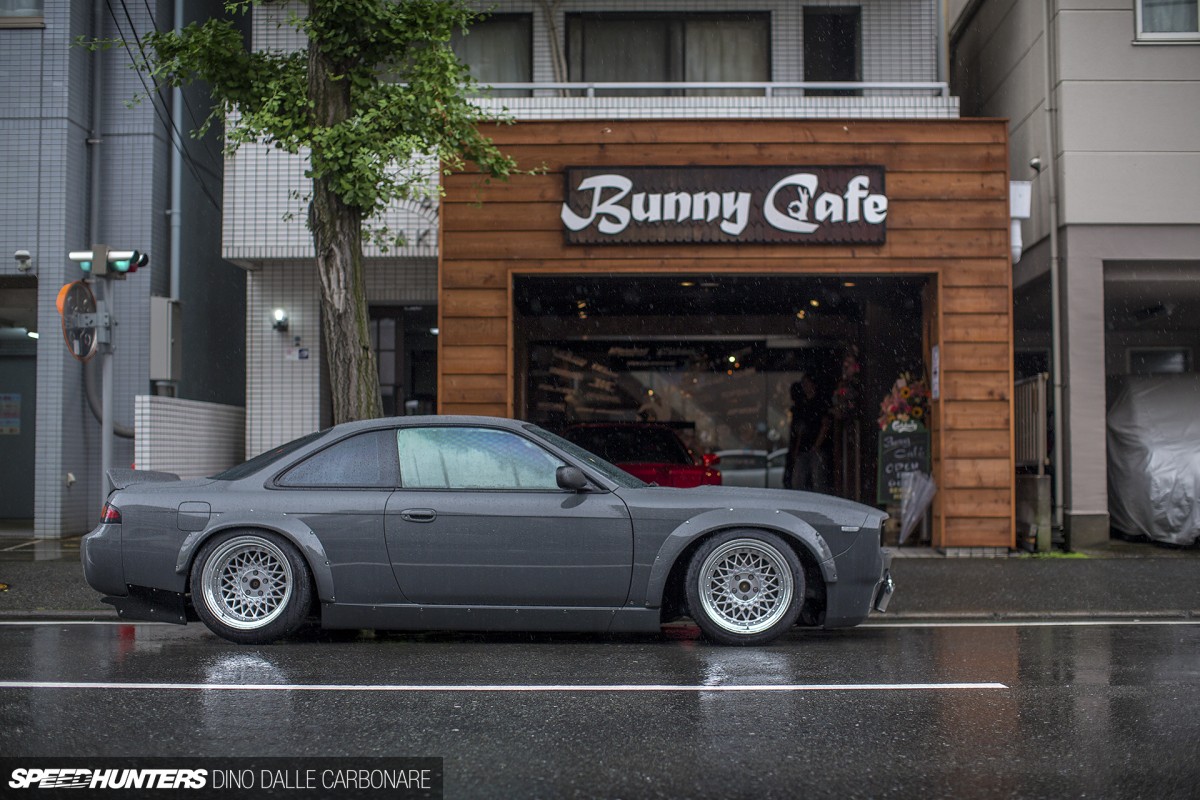 A CG rendering can give you a good idea of what to expect, but when you are standing right there in front of the car – that's the time you really understand it. So, after seeing the car unveiled the day before at the Bunny Cafe's opening party in Yokohama (I've got a separate post on this coming up very soon), I made plans with Miura to swing by the following morning to quickly shoot the S14 before it returned to Kyoto.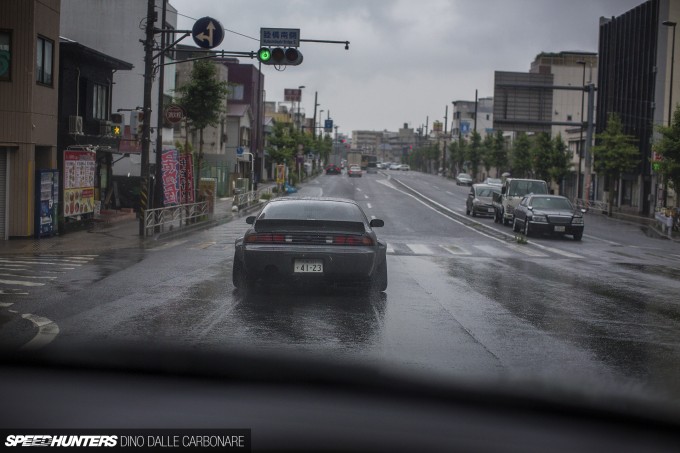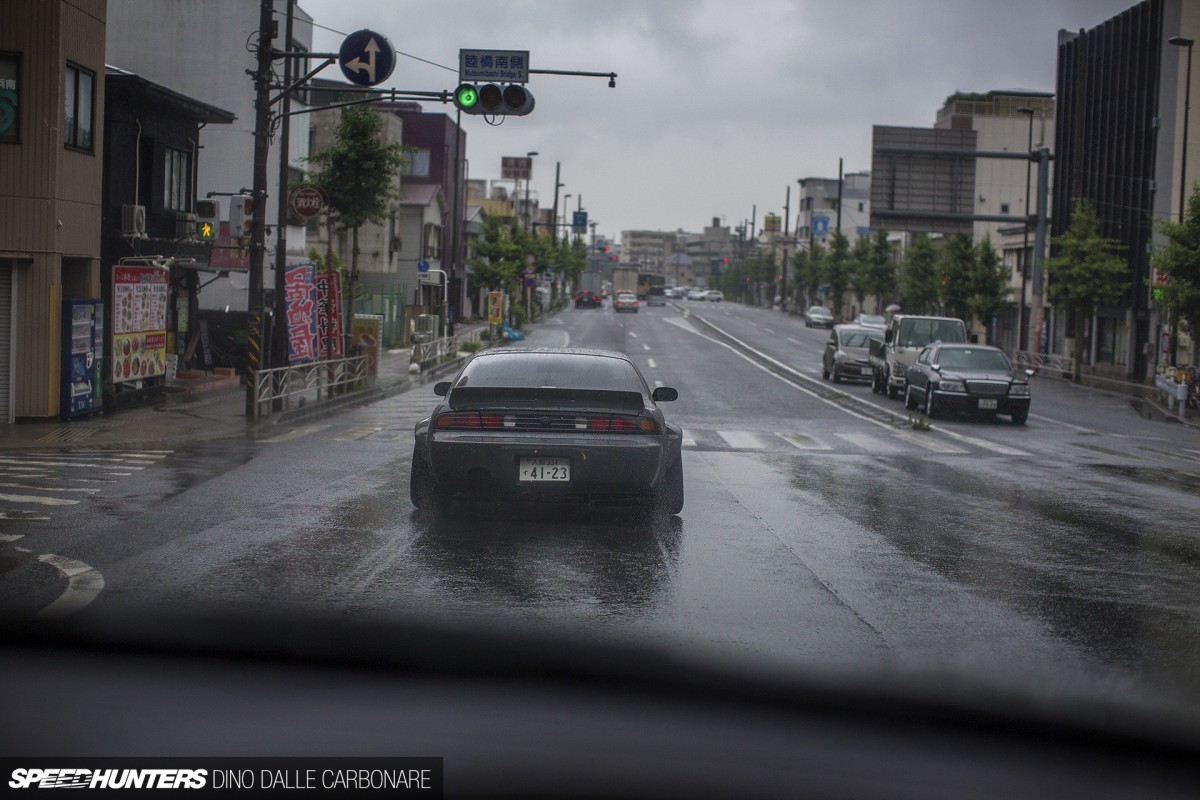 Since we are right smack bang in the middle of the rainy season here in Japan, the weather was far from cooperative. But as soon as I saw the gray S14 sitting under the menacing dark sky, well, let's just say it all fit in rather well.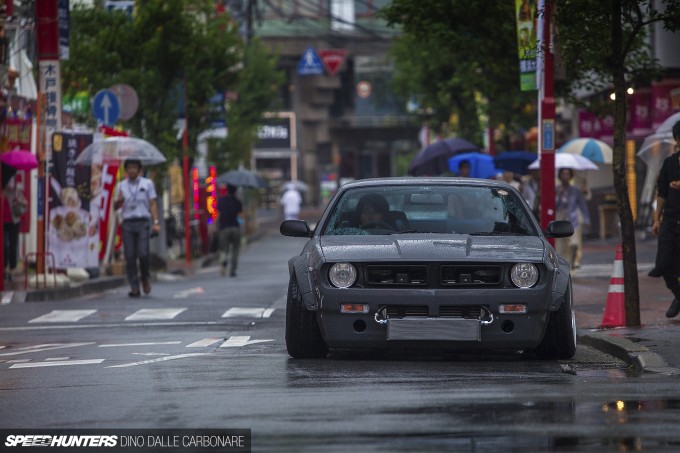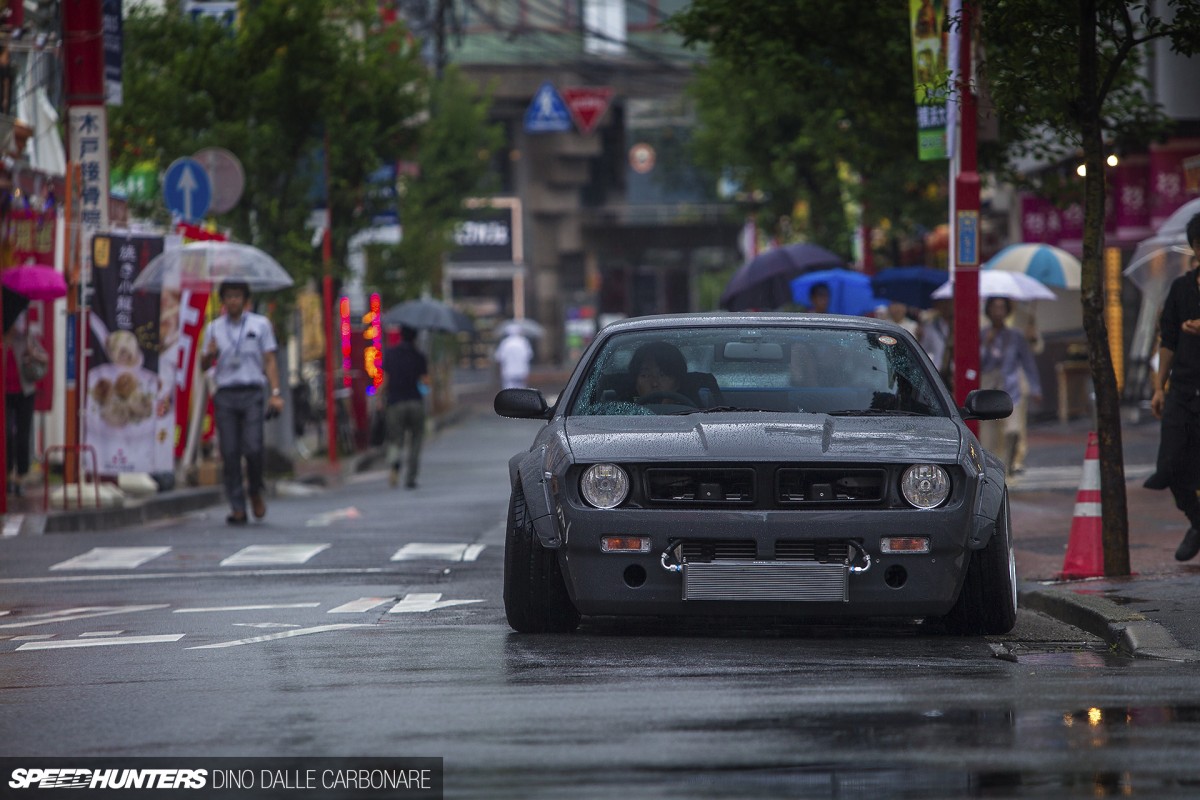 When I'm driving around looking for spots to shoot in Yokohama I can never resist venturing into the narrow streets of China Town. So with Kenji Yamanaka – famed Japanese drifter, Formula D driver and now the man behind Bunny Cafe – at the wheel, we took the S14 out for a little drive.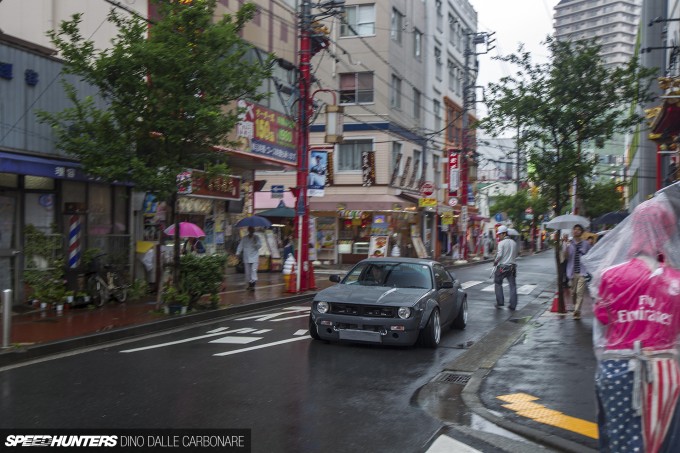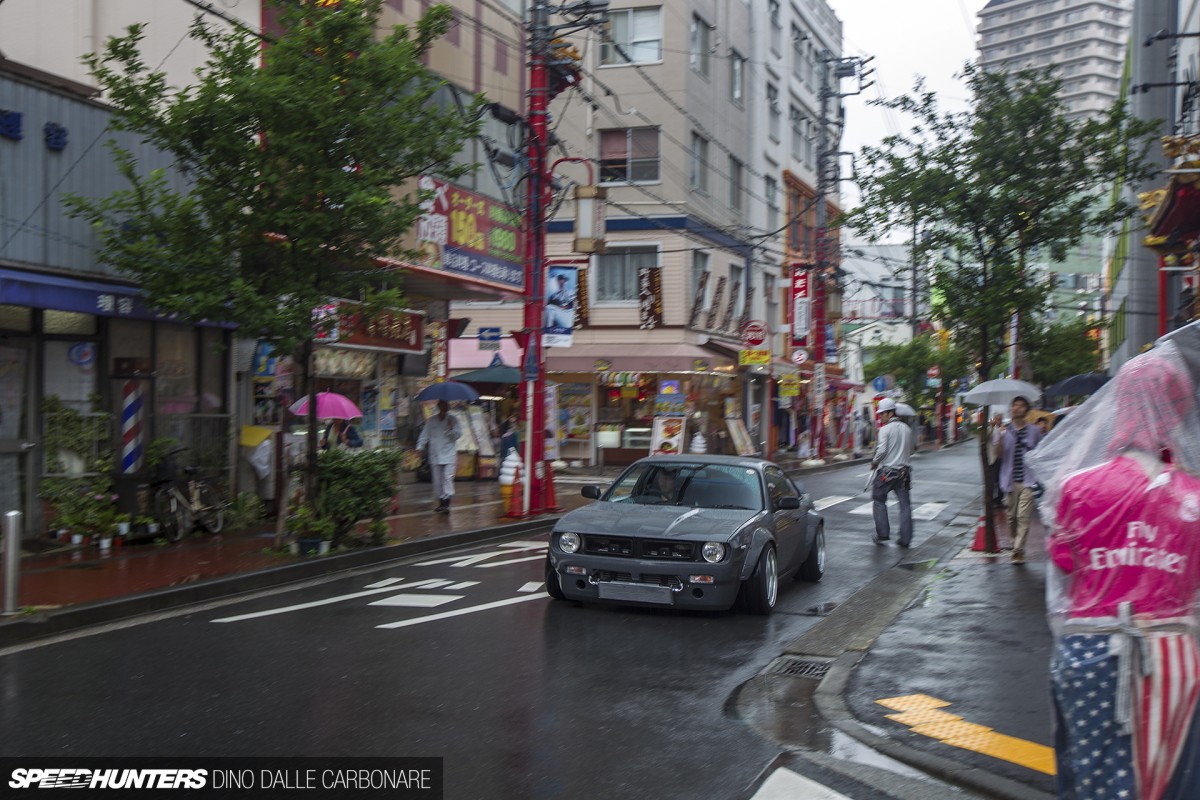 On a normal day this particular intersection would be absolutely overflowing with tourists and people on the hunt for some fresh shoronpo, gyoza or nikuman (all Japanese names for Chinese food – yes, confusing!), but given the weather there was hardly anyone around.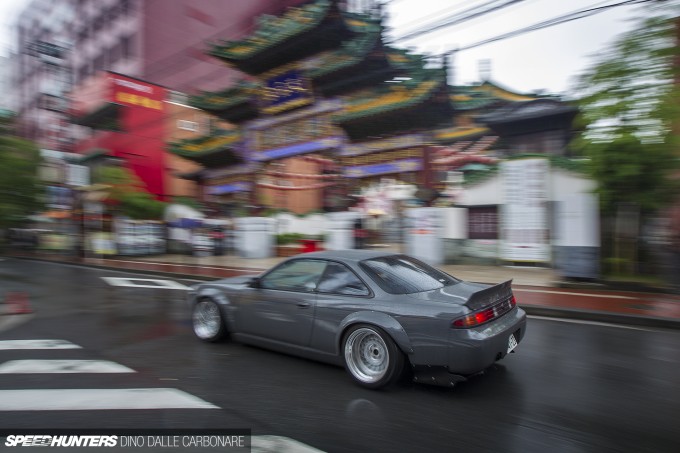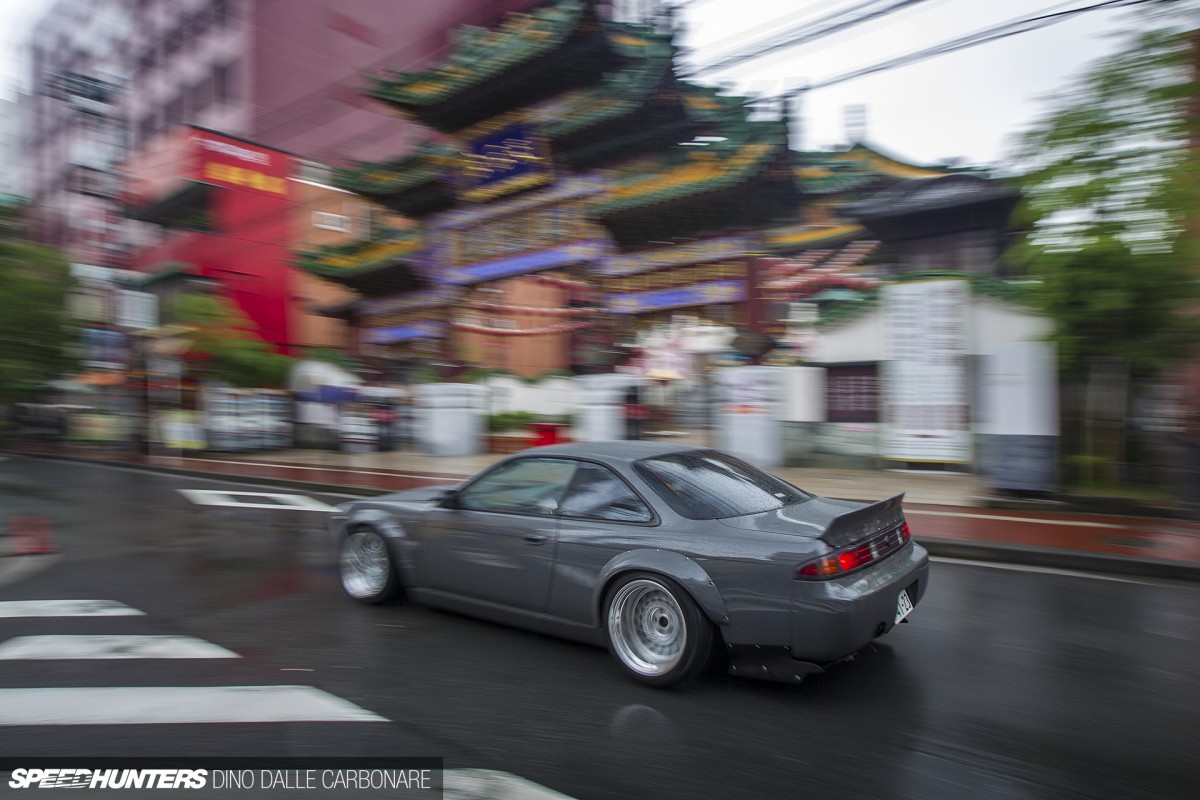 Which meant we could get away with doing a couple of loops in the barely-silenced Silvia. And who wouldn't want to be woken up to that sound?
The Boss Conversion In Detail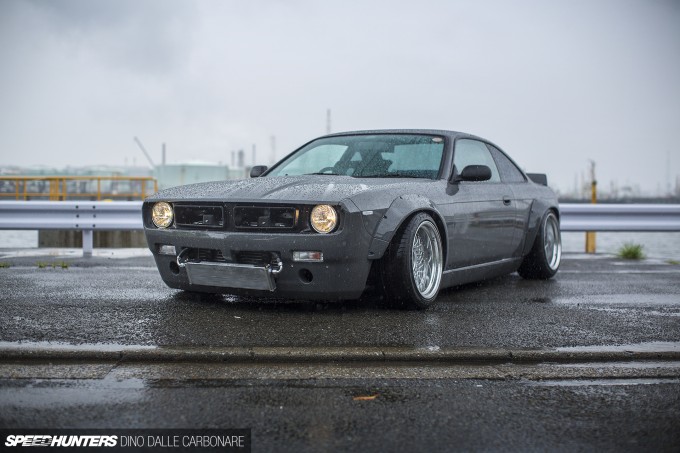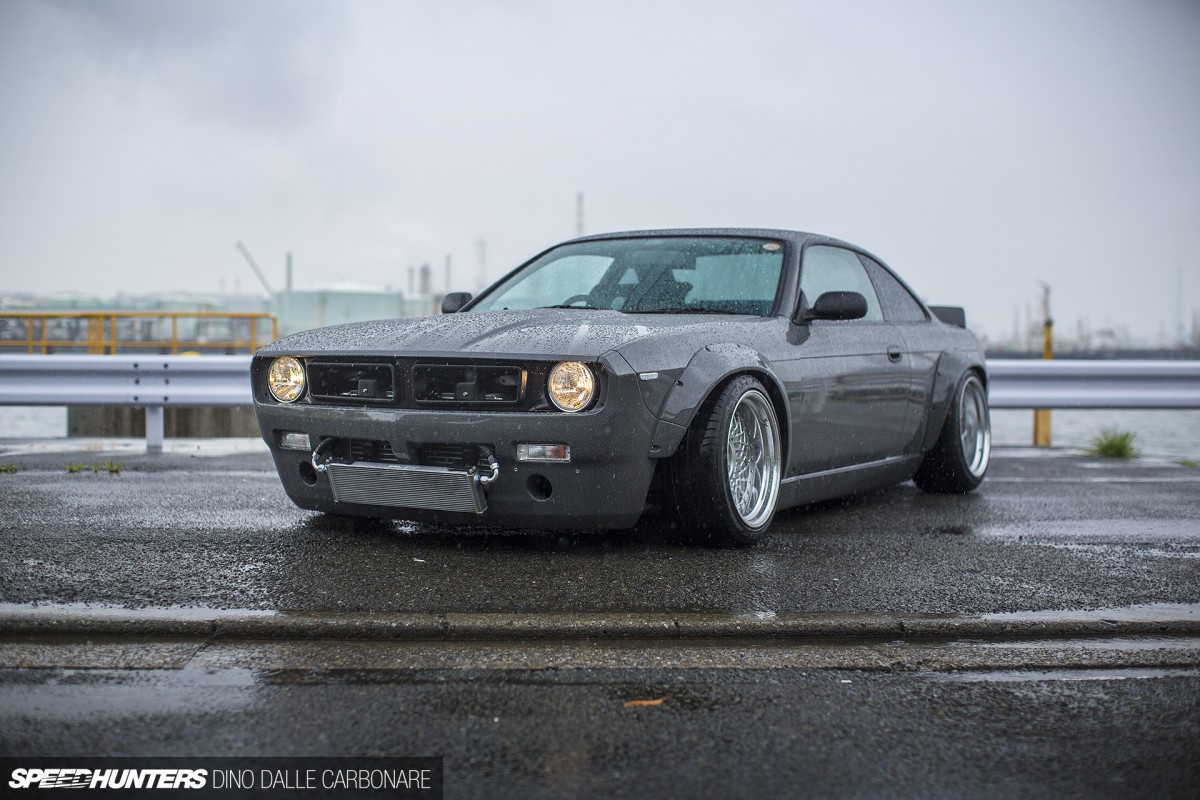 But what I really wanted to do was get away from the center of the city and drive out towards the port area of Yokohama to shoot the 'Boss' in a quiet location. In case you're wondering, that's the name Miura-san has coined for this V2 S14 Rocket Bunny kit.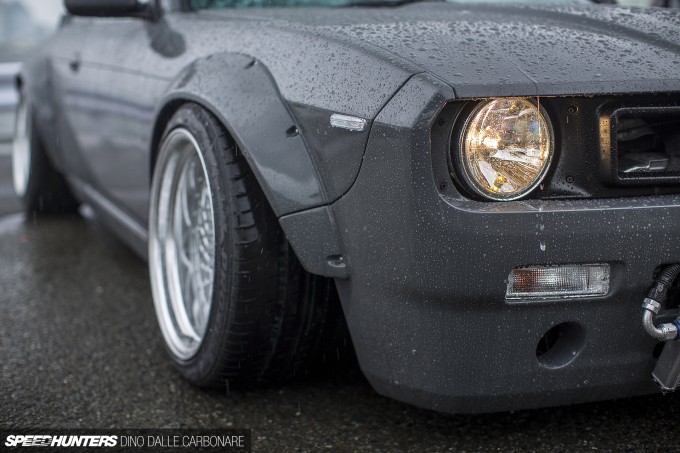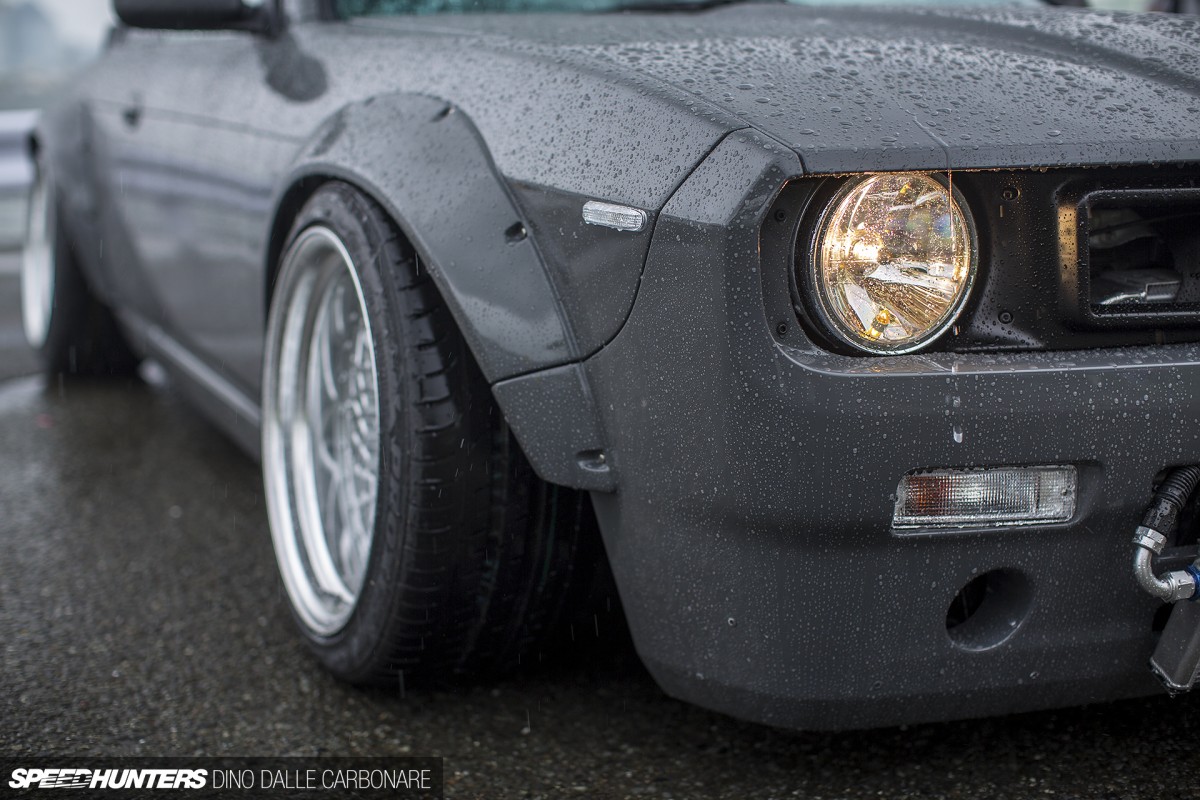 Like most things that look well executed and presented, getting the S14 to accept this new aero treatment wasn't at all straightforward. Like all the kits that Rocket Bunny produces, the Boss will ship with fitting instructions, but this time around it's not just a little bit of fender cutting that you have to do – the whole front end of the car pretty much has to come off.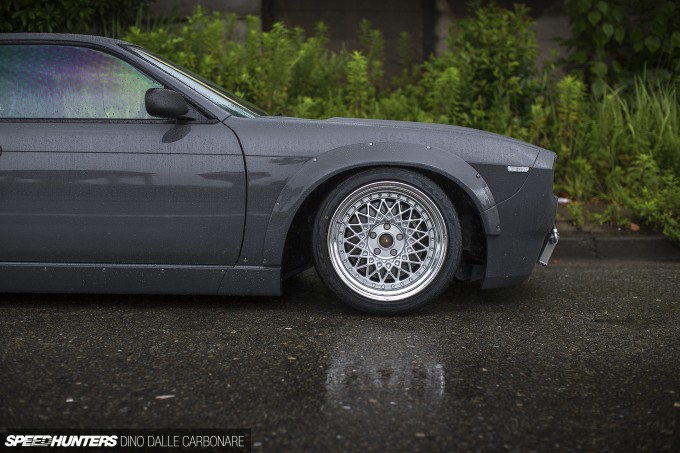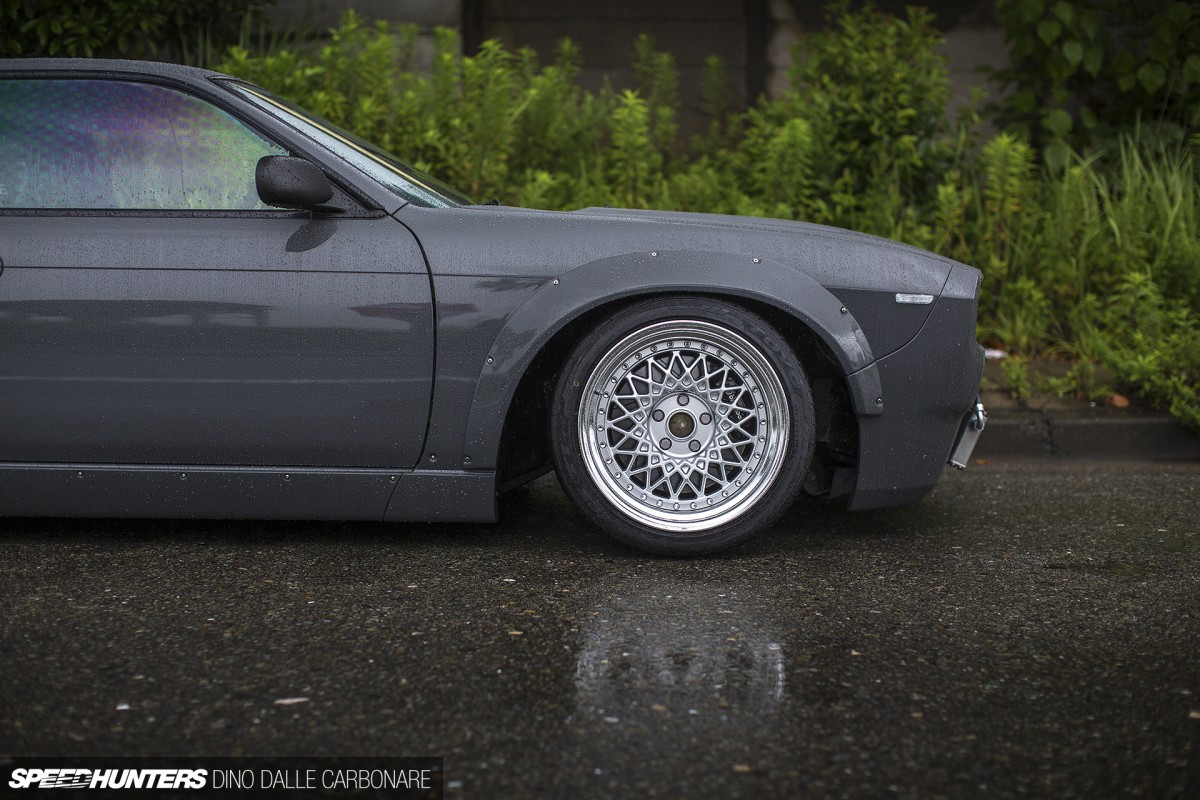 And the new front end look is the first thing that catches your eye when you come face to face with the car. My first thought was how short the nose looks, and I think this side profile view will emphasis that point.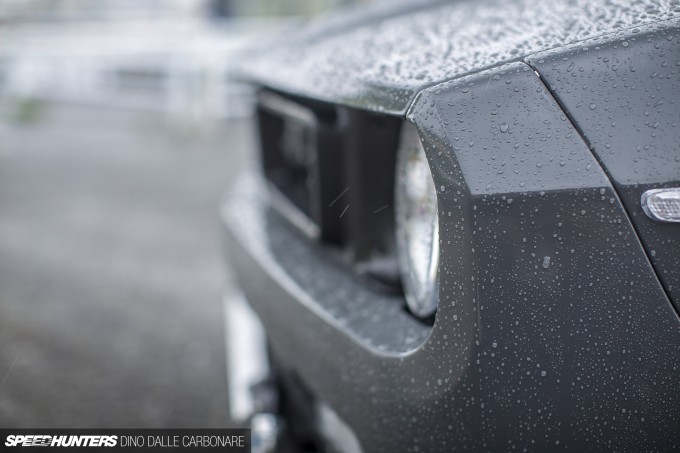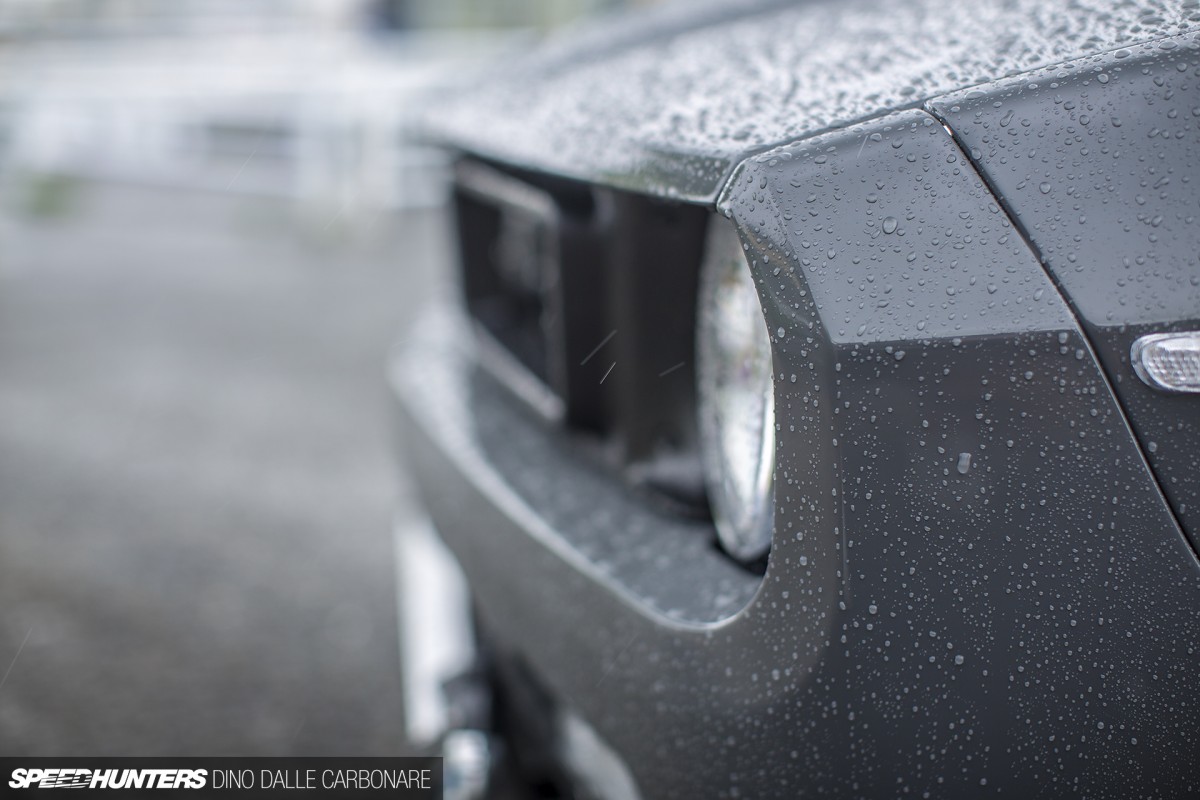 It's akin to one of those dogs with a squashed nose – like a Bull Dog or Pekingese. The car's profile flows nicely, but then it suddenly cuts off in the same way you accidentally slice off a bit of your skin when trying to impress people with your vegetable-chopping skills, or lack of thereof.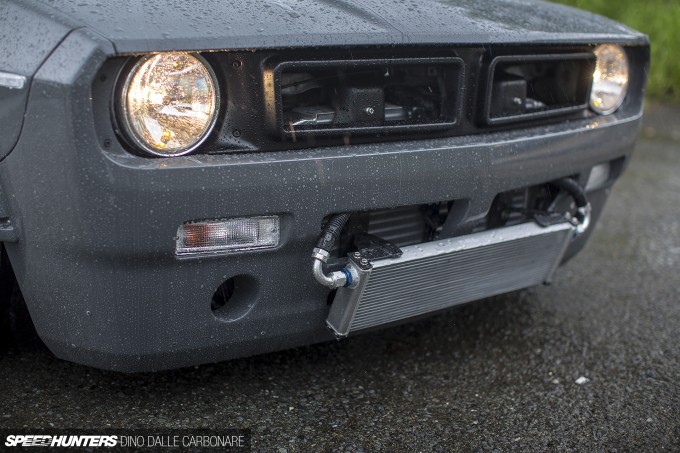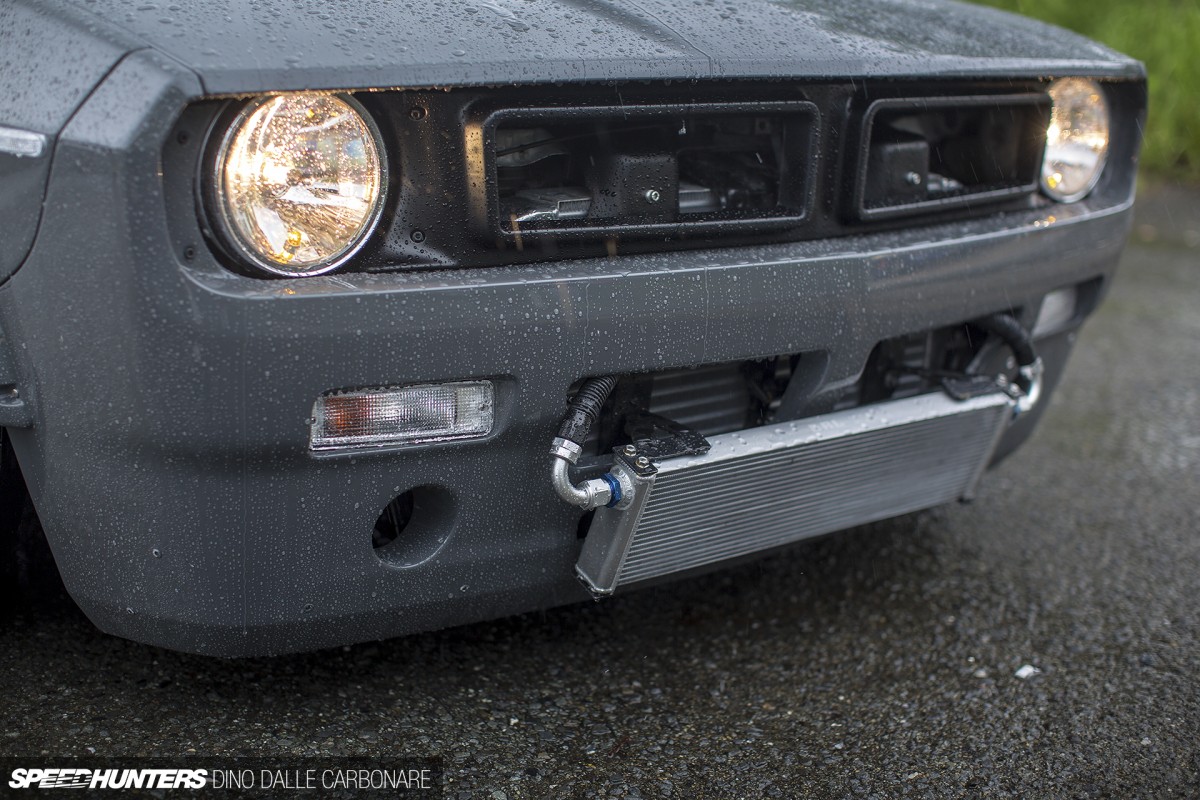 It almost goes without saying that Miura has been inspired by an old 'Cuda or a modern Dodge Challenger with this front end. The American feel of the look is then mated to an impossibly Japanese externally-mounted oil cooler like the old Works Hakosukas used to run back in the '70s.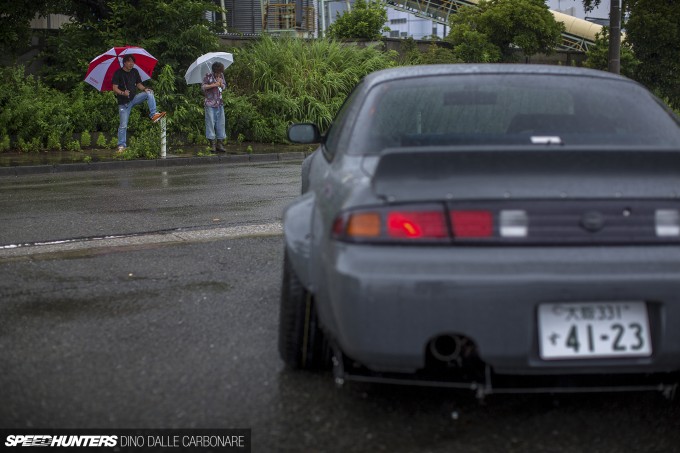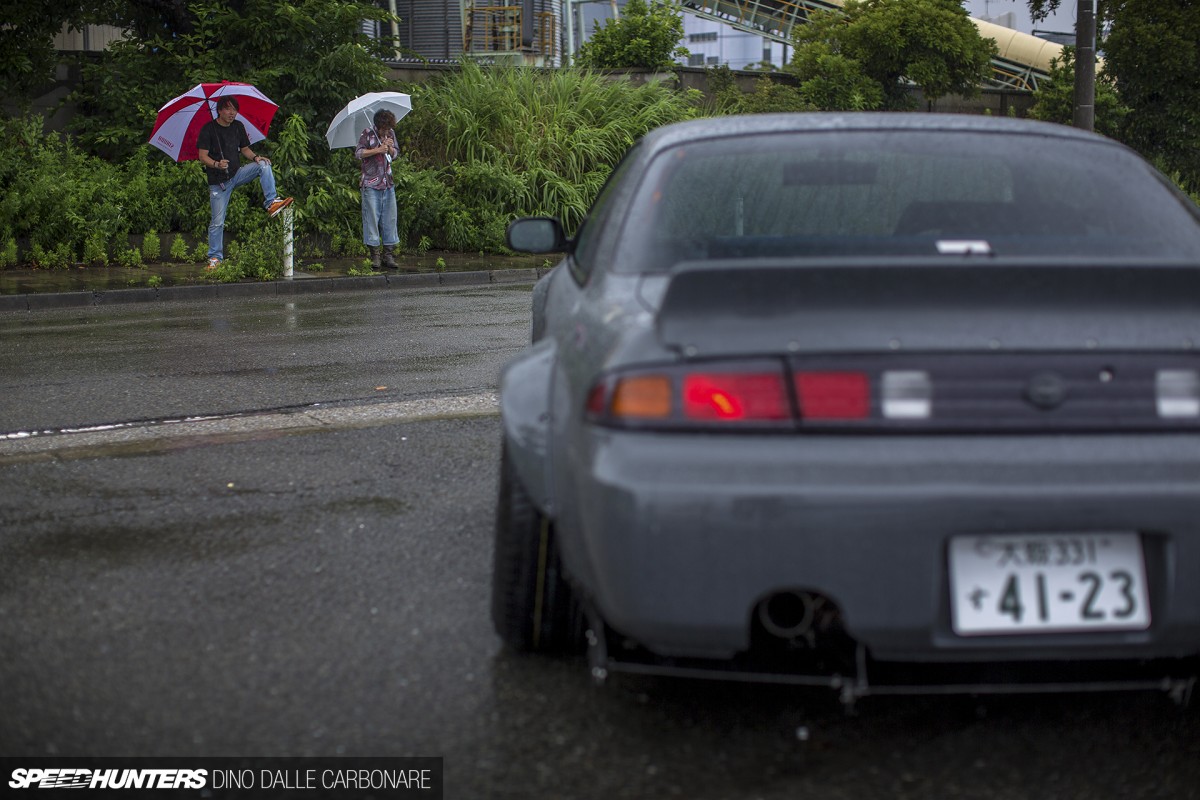 As I took it all in under the ever-persistent rain, Kenji and Miura patiently waited for me under their umbrellas, surprised at the fact that I was actually bothering to shoot the car in this sort of weather. I reassured them that the S14 – and its colour especially – looked badass against the overcast conditions, to which they grinned in confusion and continued to chat to one another.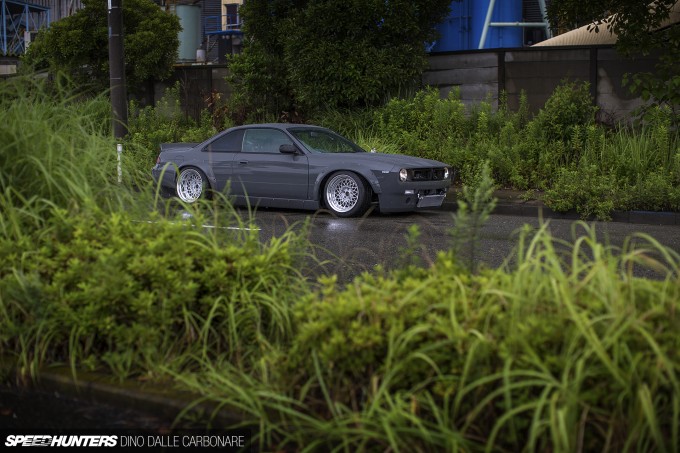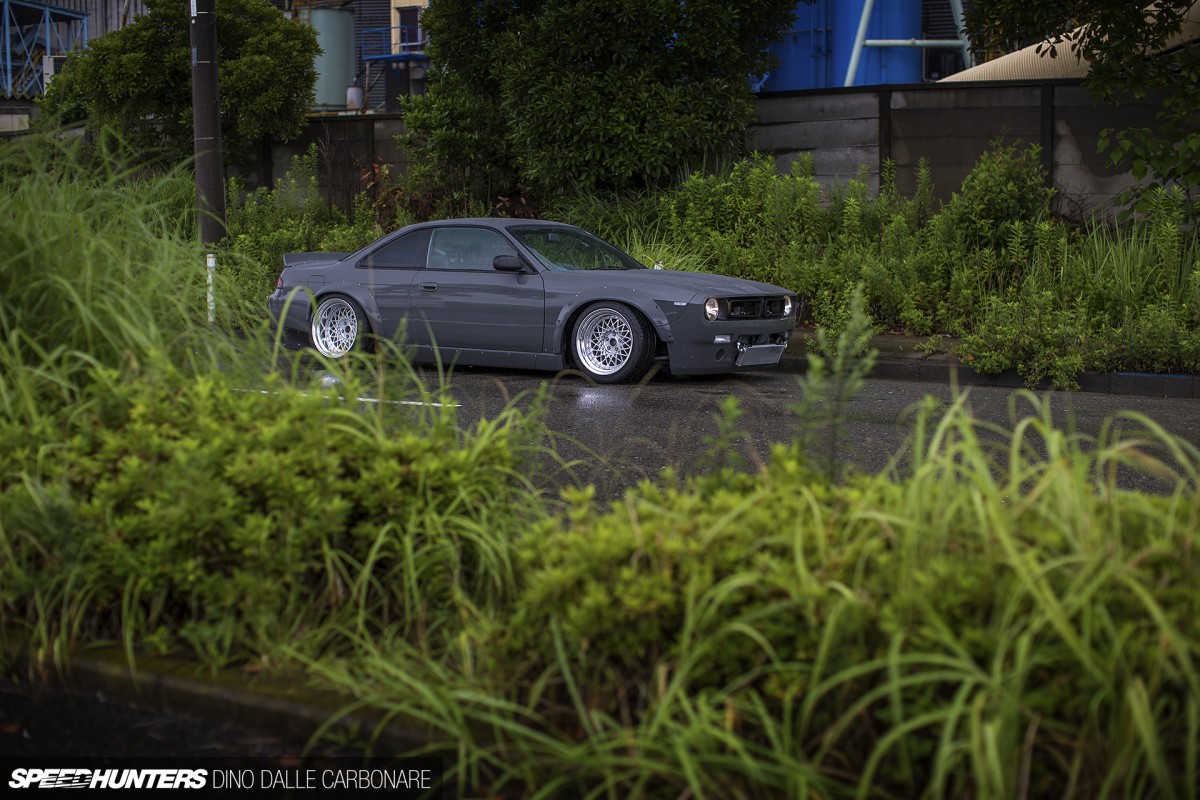 So much rain falls during the warm months of June, July and August that vegetation grows like it's running forced induction and a big shot of nitrous. But at times the overgrowth comes in handy for boxing your subject in a unique frame.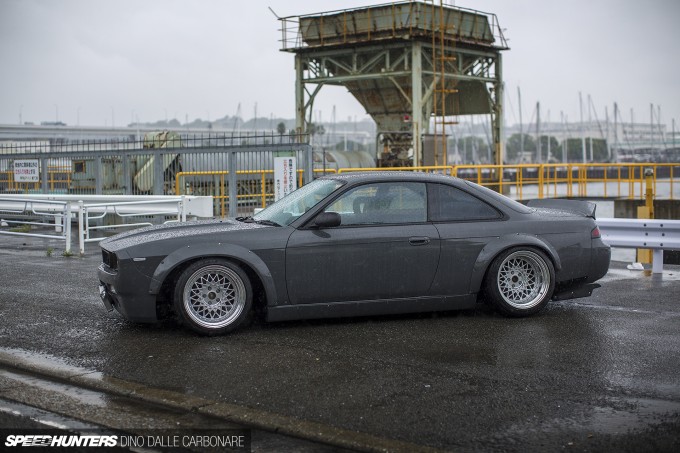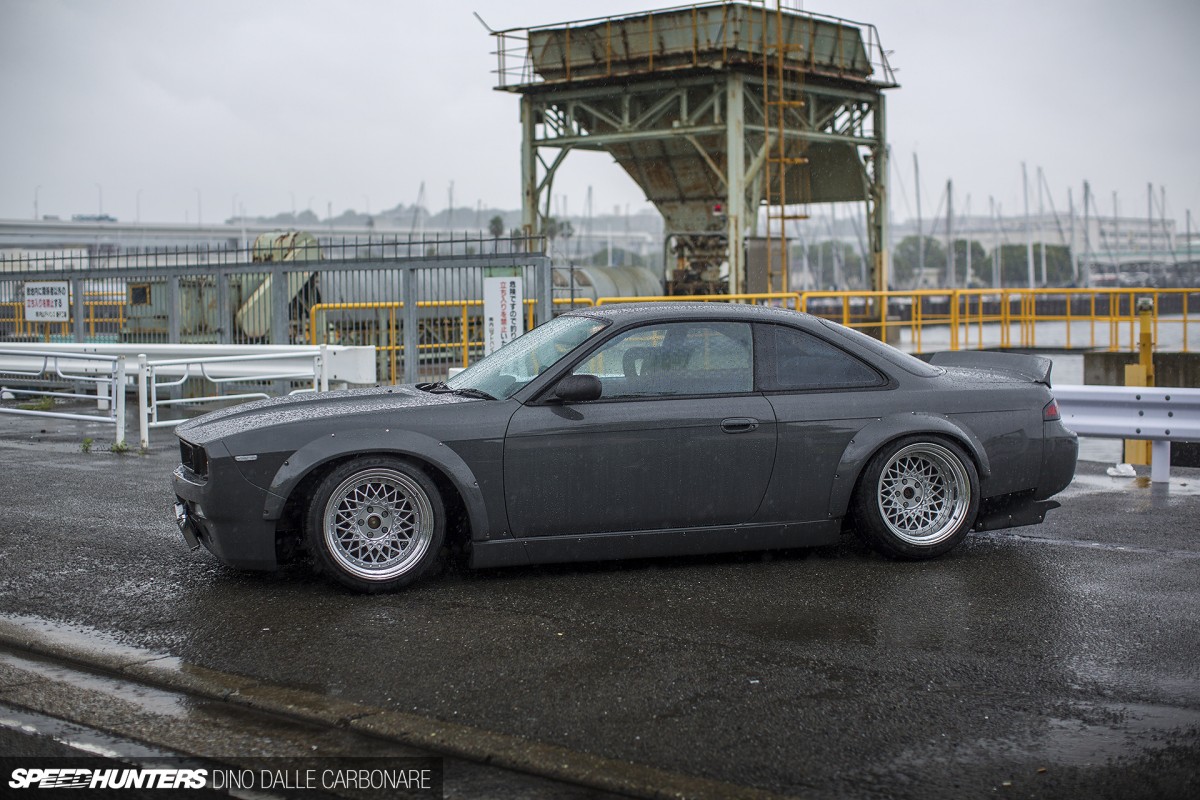 The more I looked at the S14, the more I was surprised at how damn well it all flowed – even though I couldn't shake the feeling of looking at two different cars stitched together in Photoshop.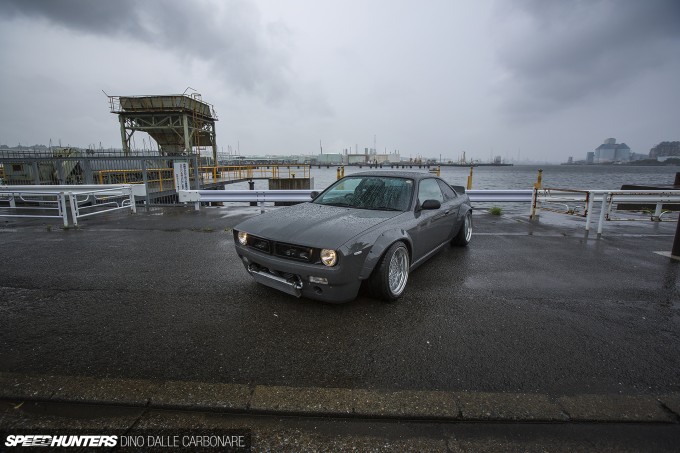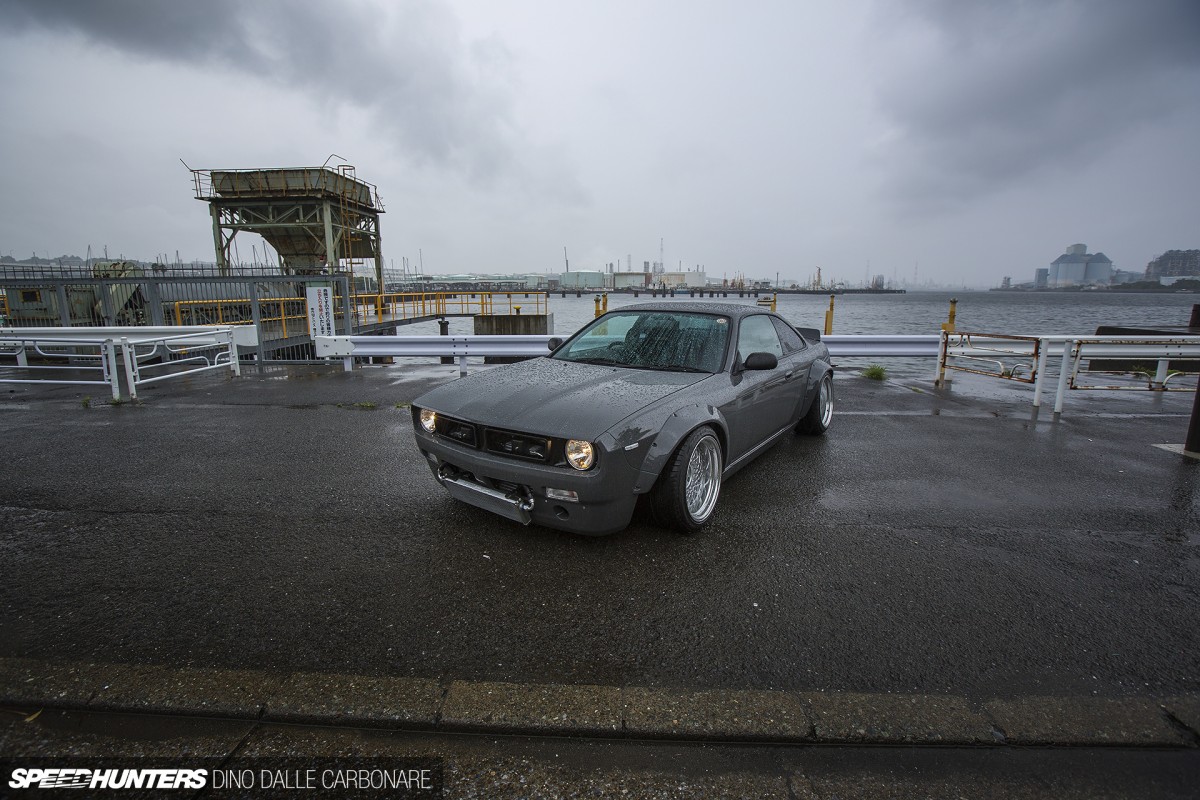 I can't quite put my finger on why, but the only thing I was thinking about at this point was how much I wanted an S14 with this kit!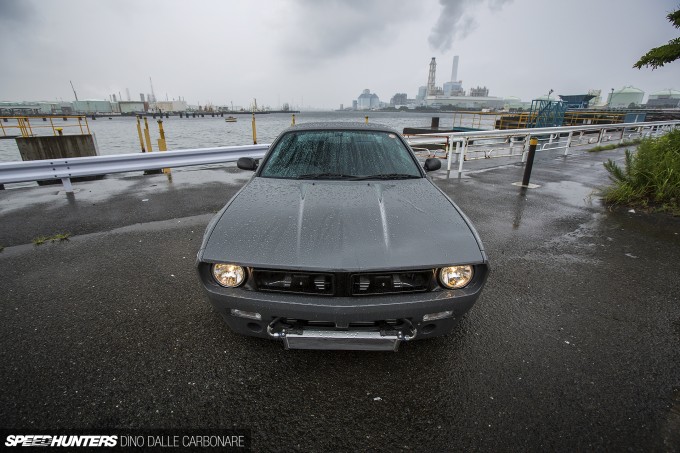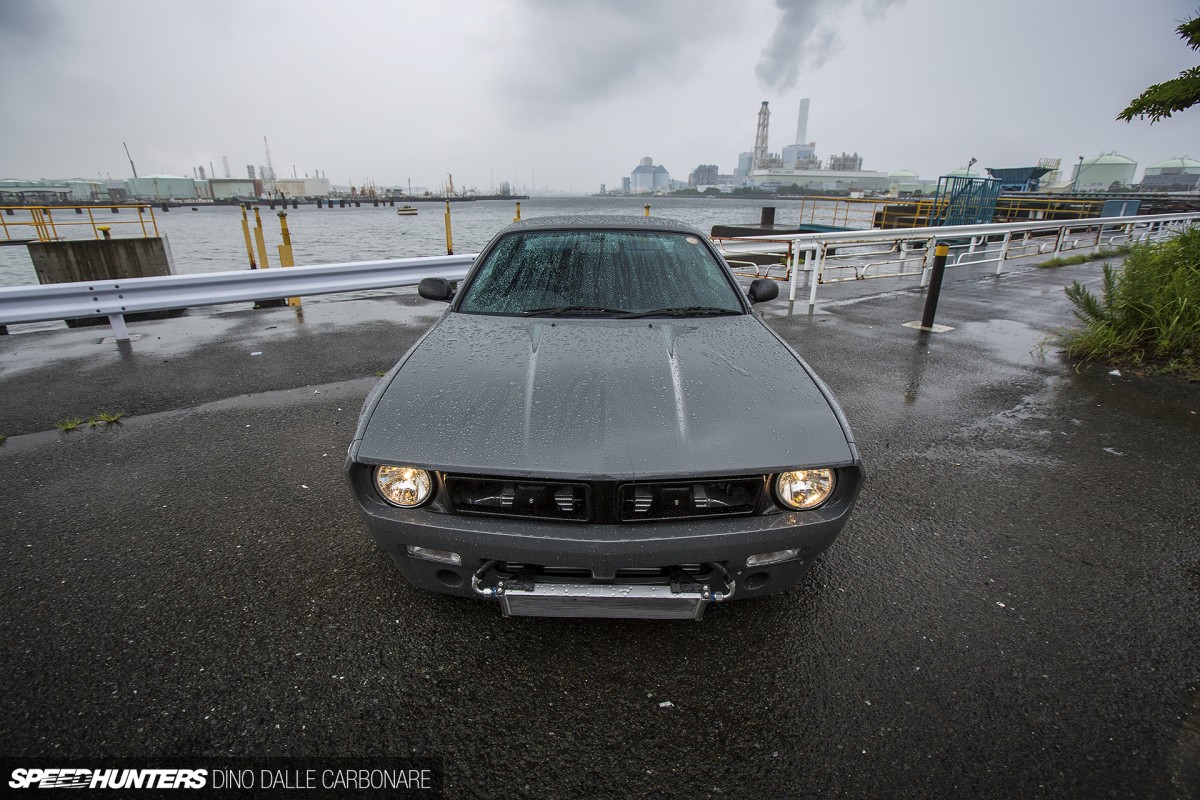 That of course has to be a result for Miura, and I once again tip my proverbial hat in a sign of respect because this stuff isn't easy. Stunning people and making a statement in this game takes true talent.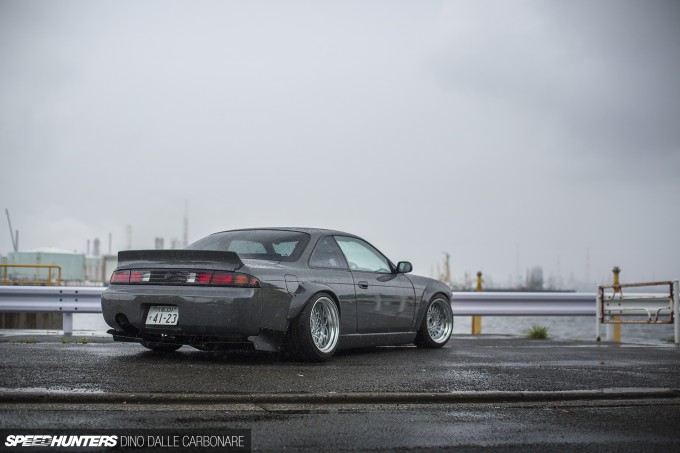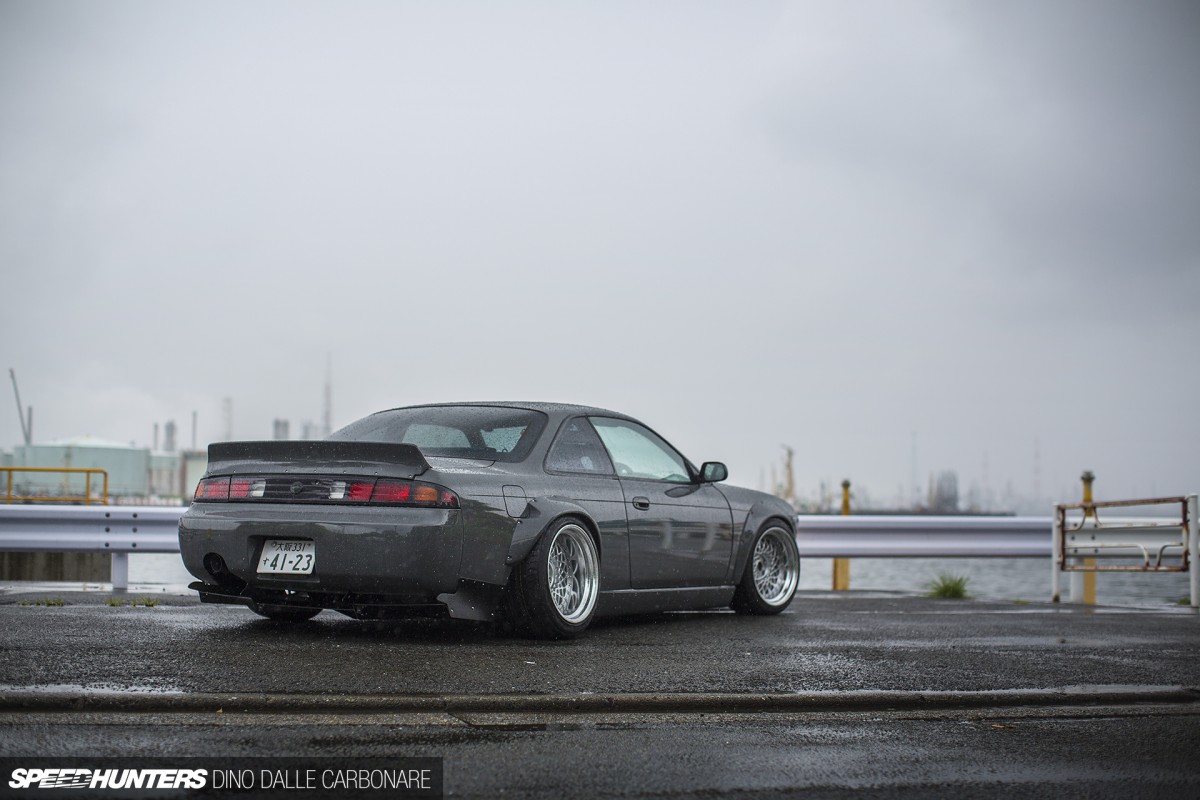 Take a look at the car from the rear and it's all Silvia. The familiar kouki light cluster and rounded-off rear end – it's all still there.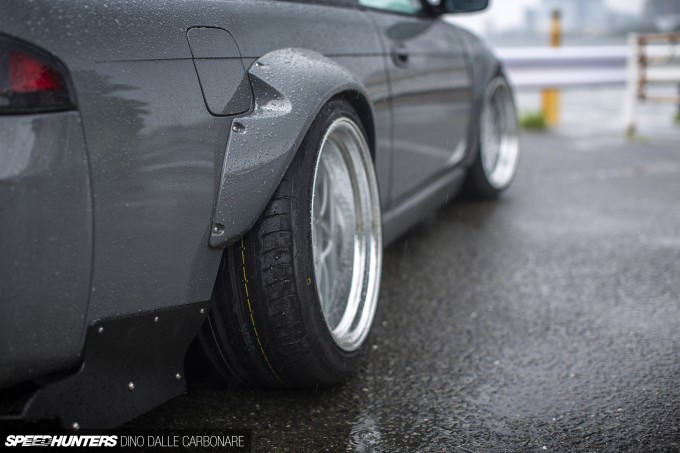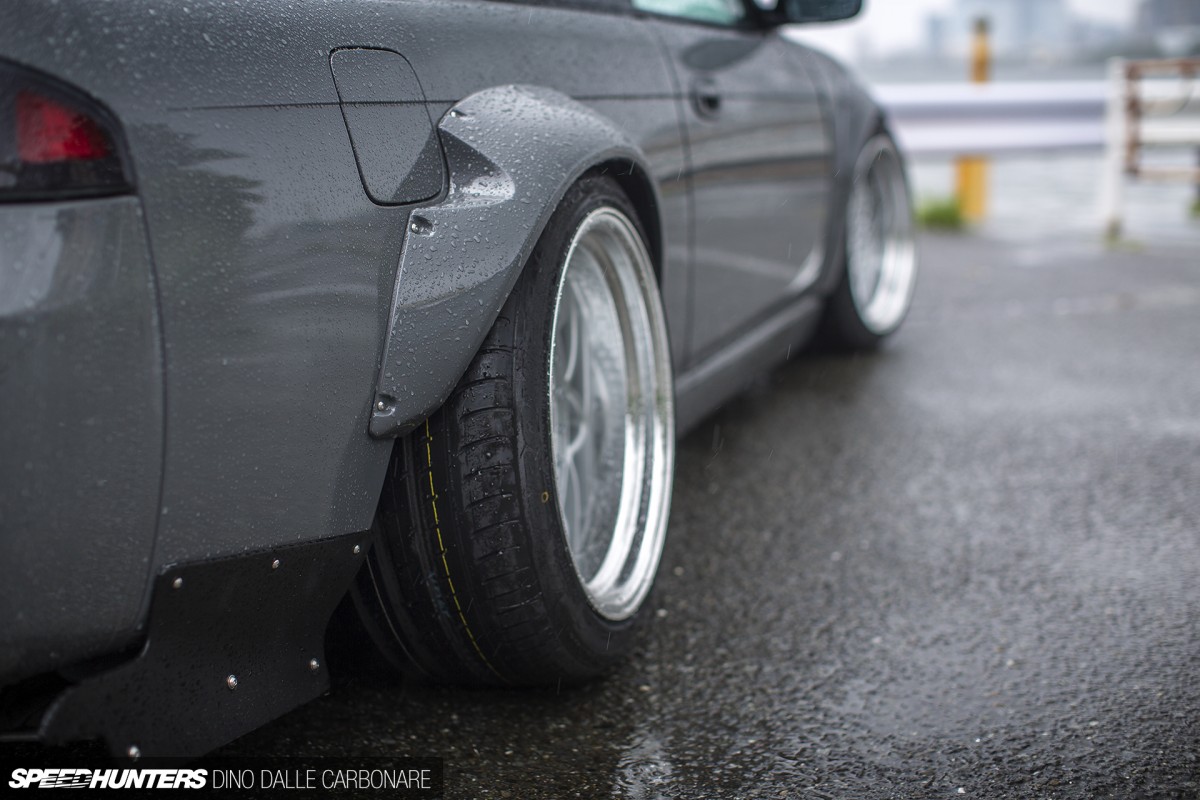 But to freshen things up from the original Rocket Bunny 6666 Customs aero treatment for this chassis – which has been around for years – the signature fender flares had to make a showing.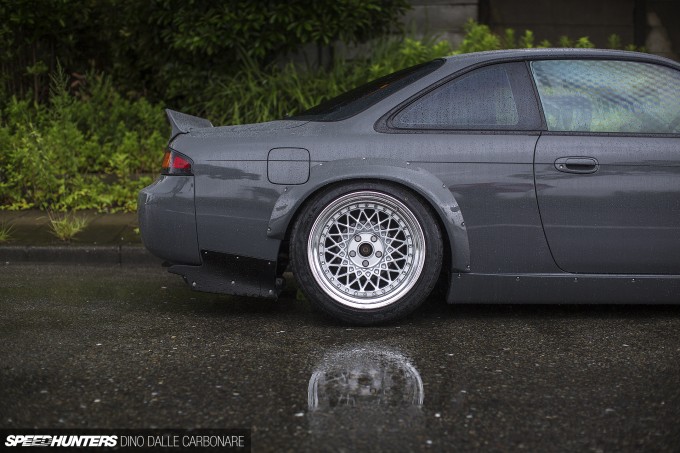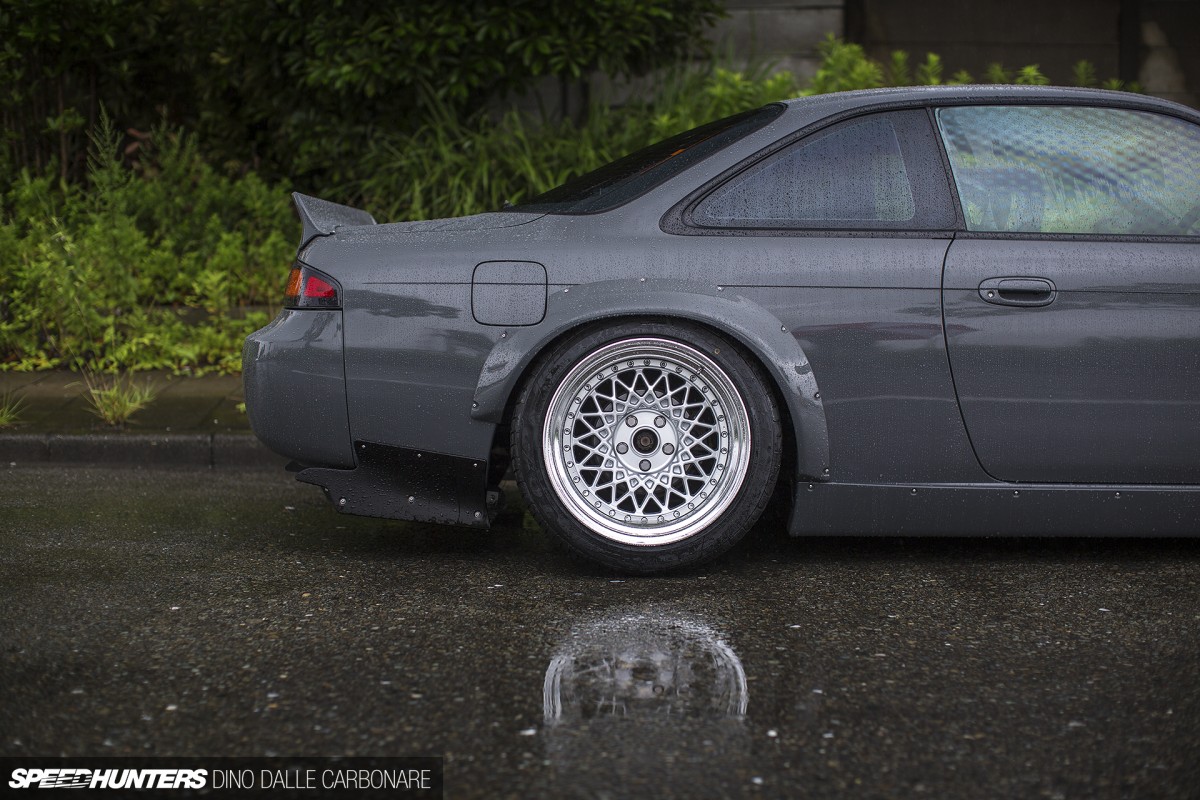 The are more bulbous than what we may have seen on other cars, but in my opinion are a far better match to the previously-mentioned rounded feel of the S14 design.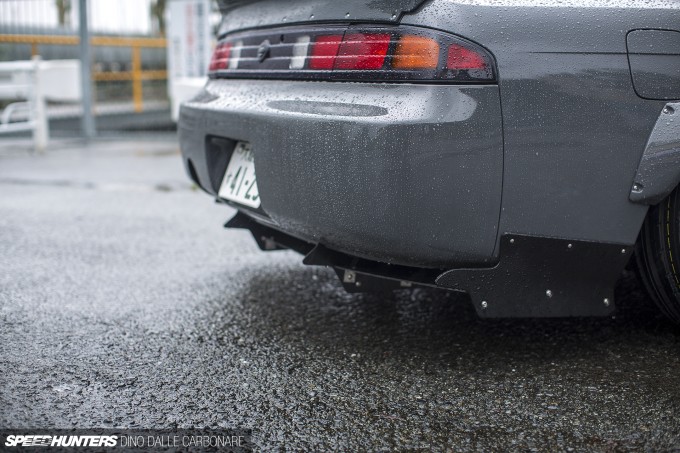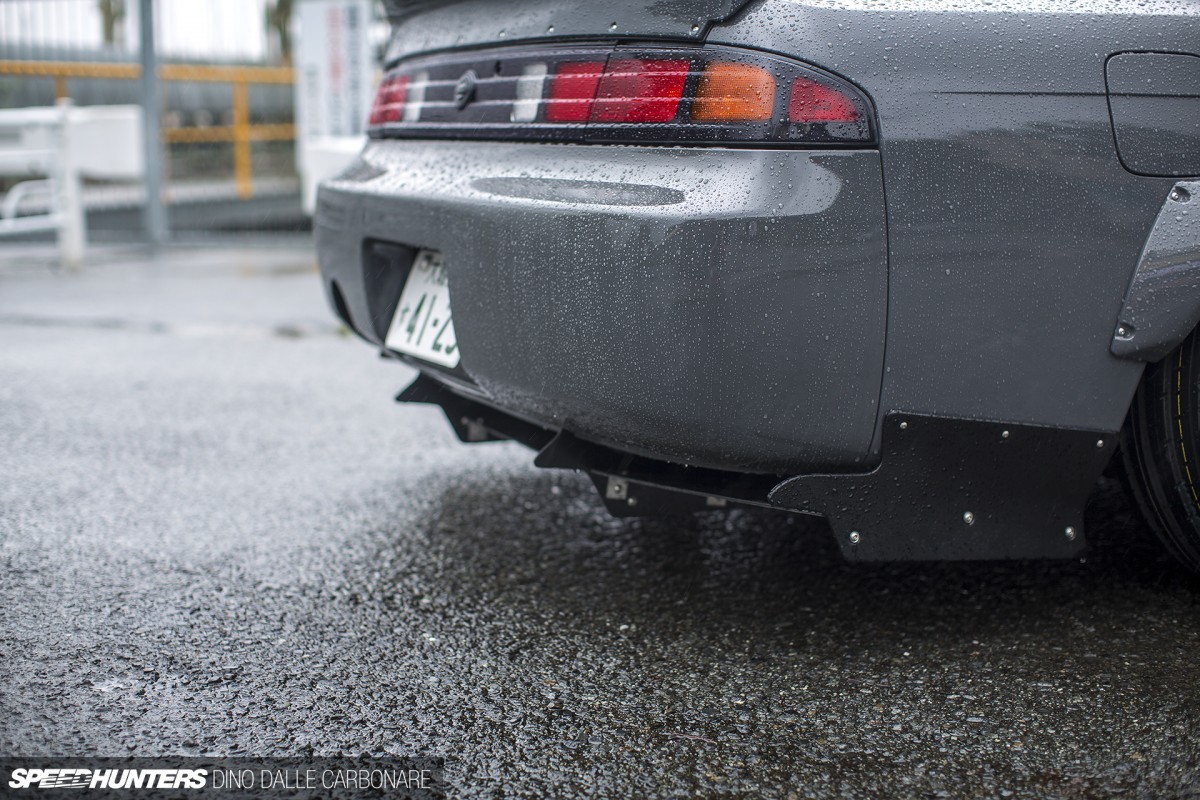 There's no cut-out rear bumper here either – the stock item remains and is joined by Rocket Bunny's familiar multi-piece FRP diffuser.
A Familiar Rear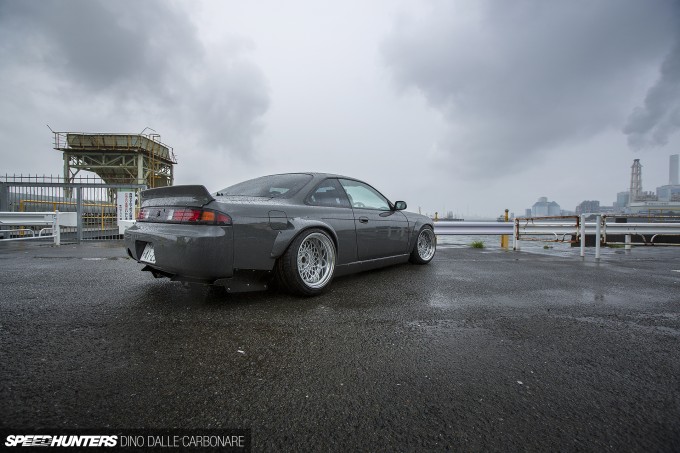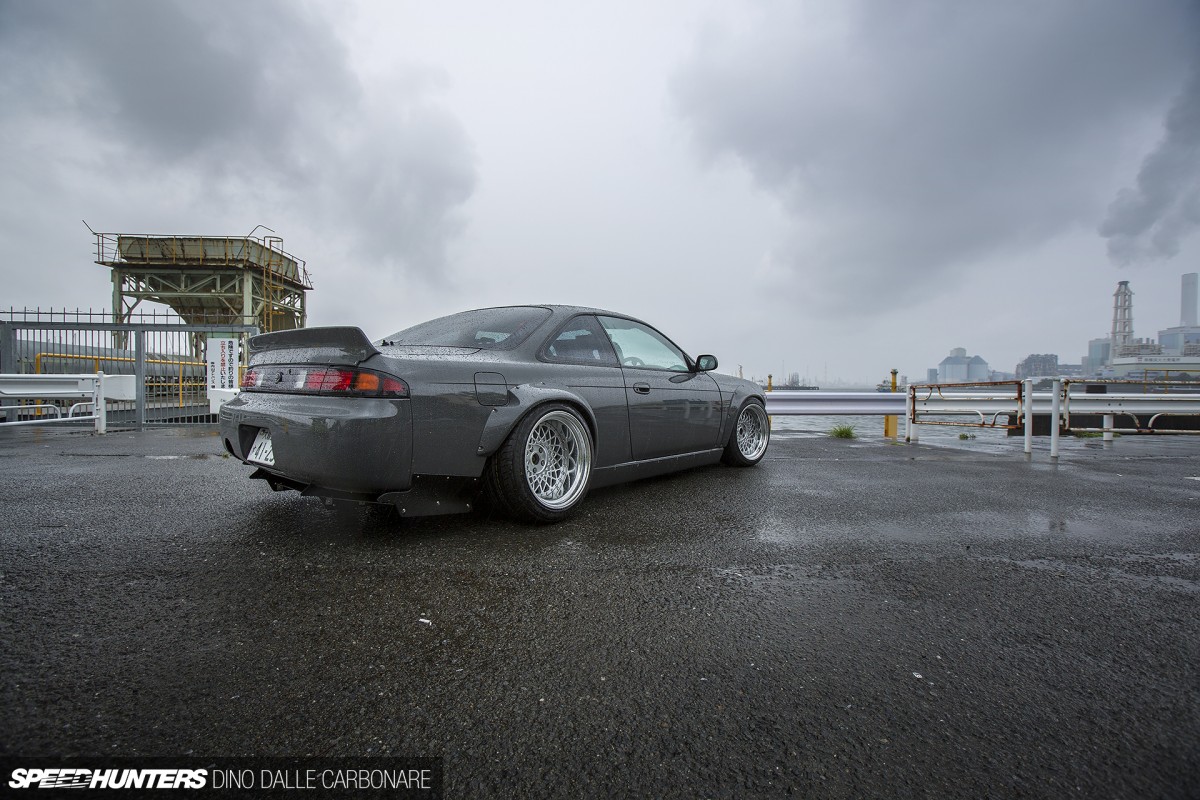 But it just couldn't be 100 per cent complete without the addition of a ducktail spoiler. To me, it's far more fitting than a bigger wing which would probably act more as an air brake than actually do anything positive for downforce.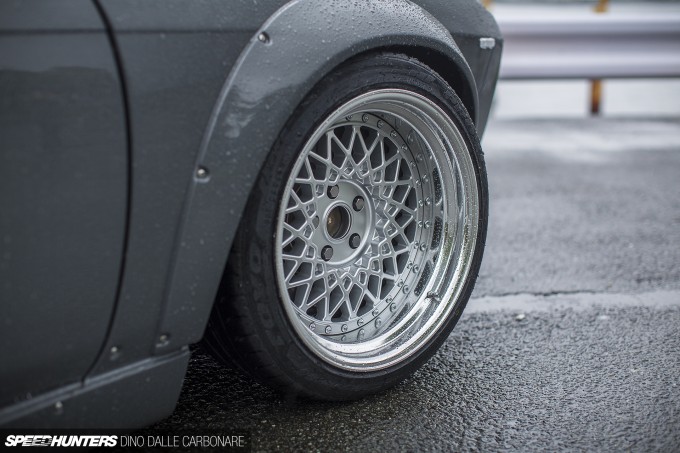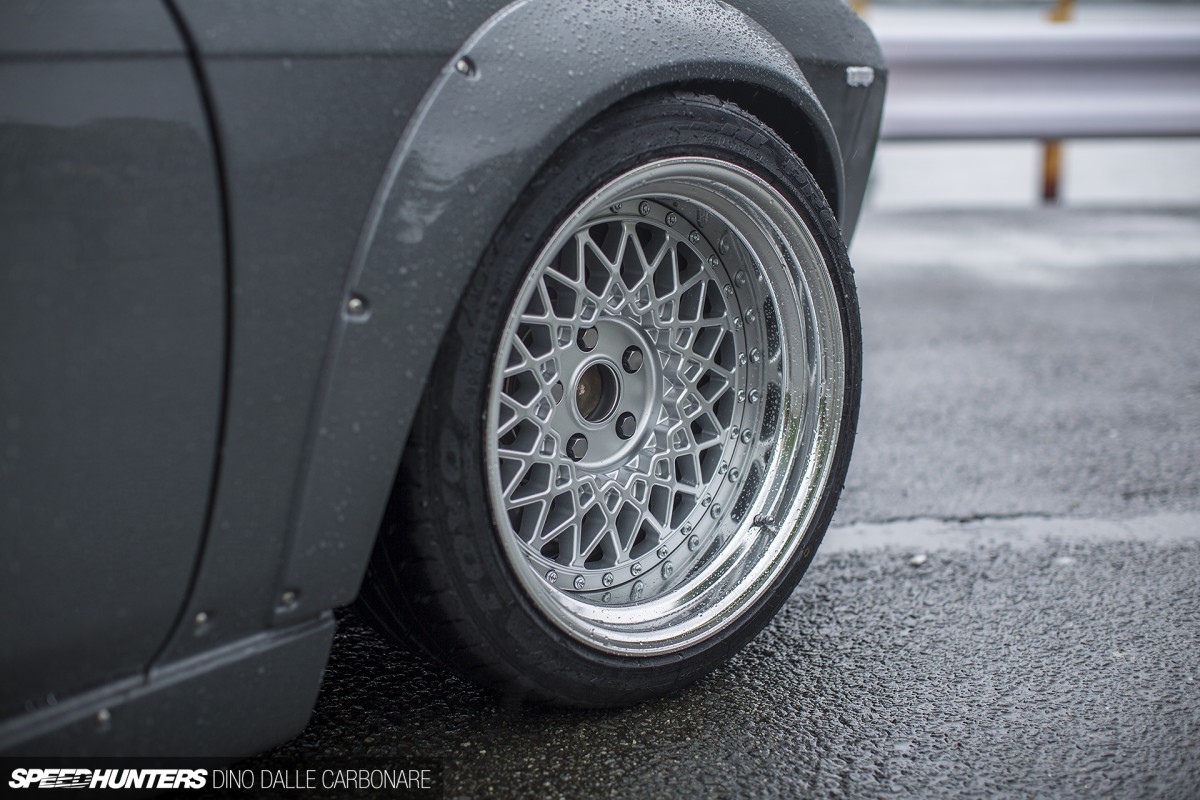 Under those cut and over-fendered wheel arches sit a lovely set of Enkei-made, 17-inch 6666 Customs 2-piece Mesh wheels with a satin finish for the centres and a polished-look anodised lip section.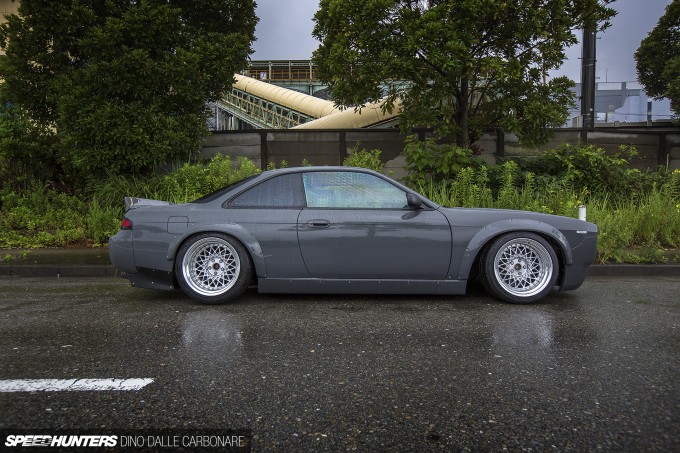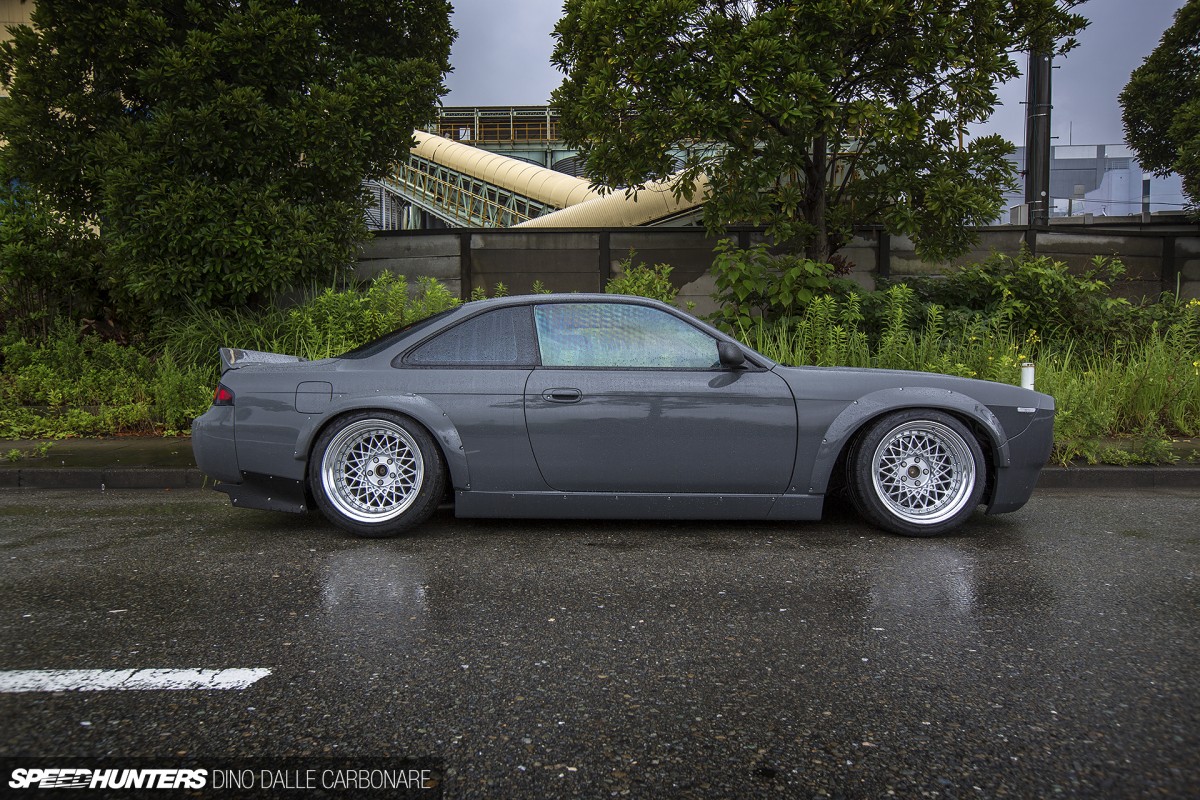 Given this Silvia's Japanese and American influences, Miura-san's own wheels couldn't be a better fit for the Boss!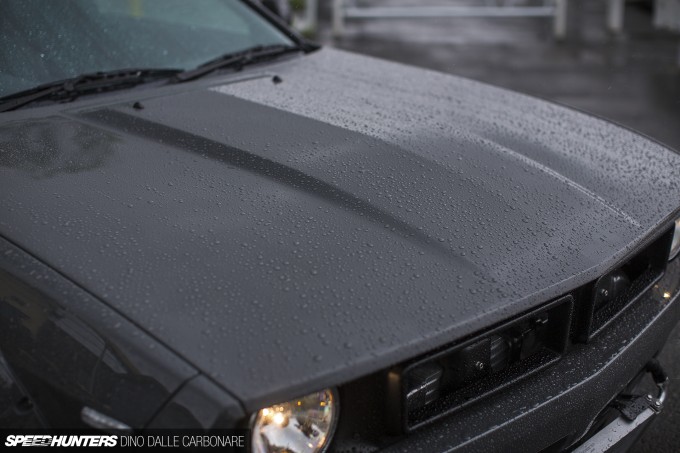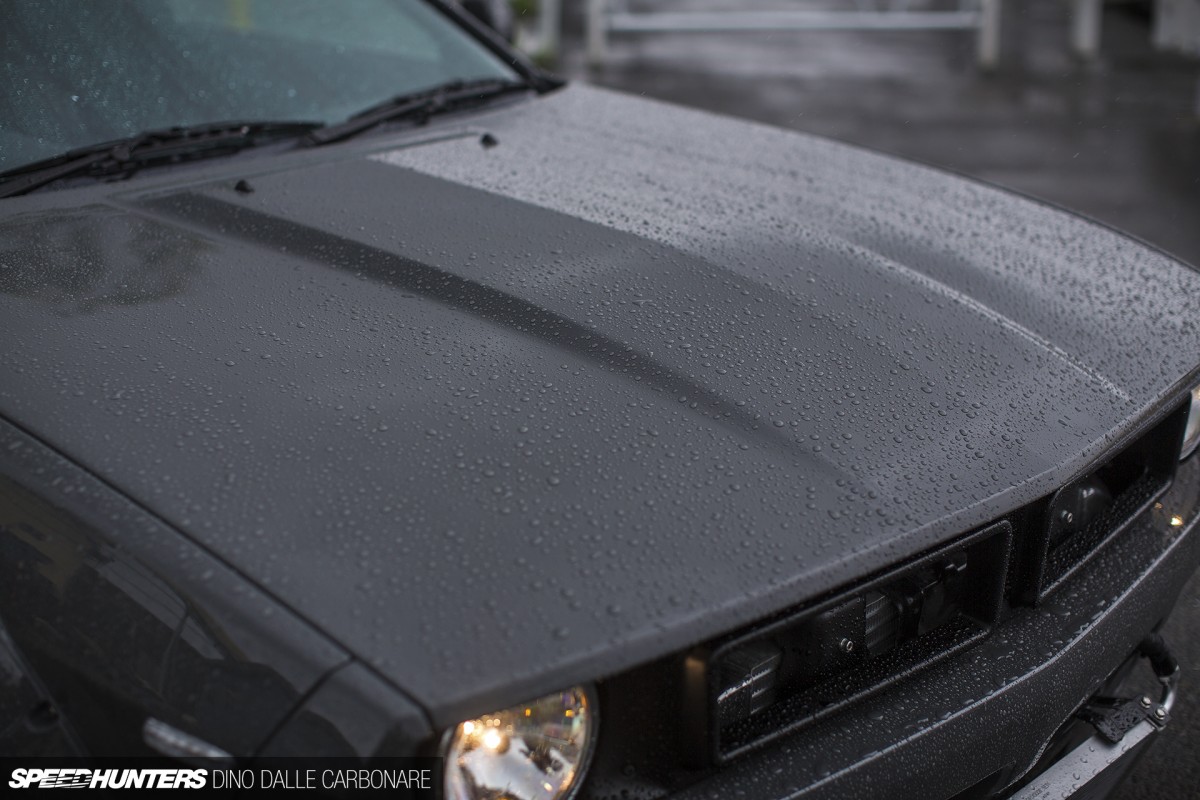 Of course, with the front end having been shortened quite dramatically, the bonnet isn't nearly as long as the standard one either. If you do happen to go for this conversion an FRP hood is supplied as part of the package.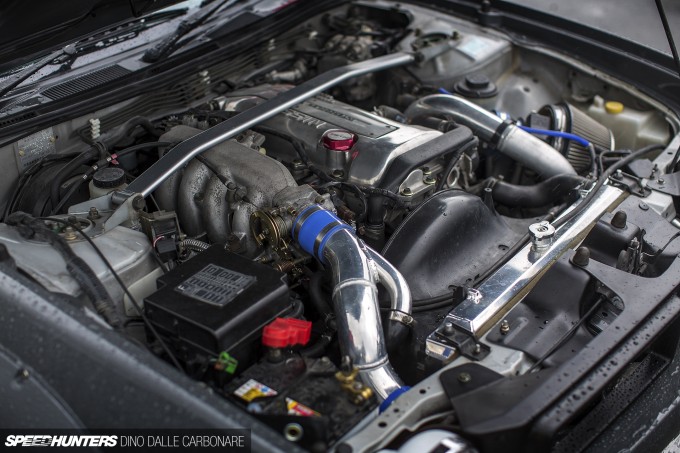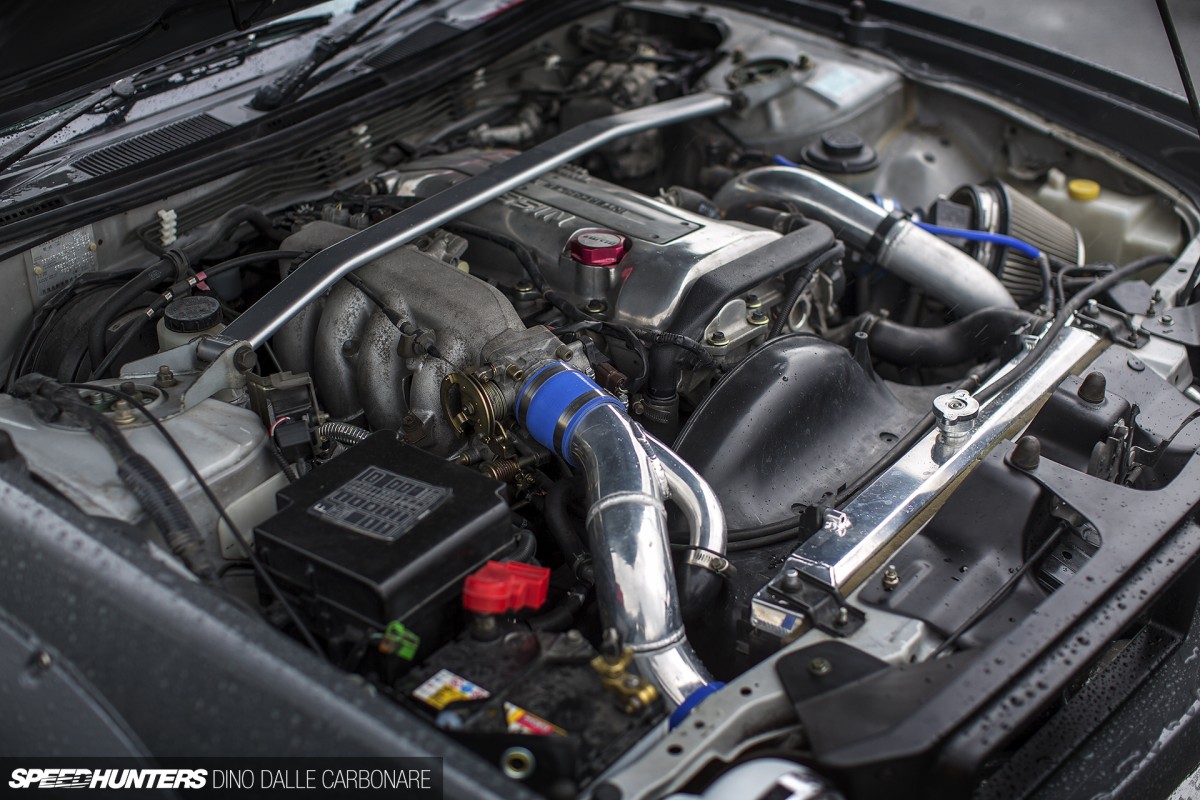 When I lifted it up I was actually a little disappointed at not finding eight cylinders sitting under there! While Miura does plan to build another car with a thumping great V8, due to time constraints this particular car runs a mildly-tuned SR20DET – which is in no way bad of course.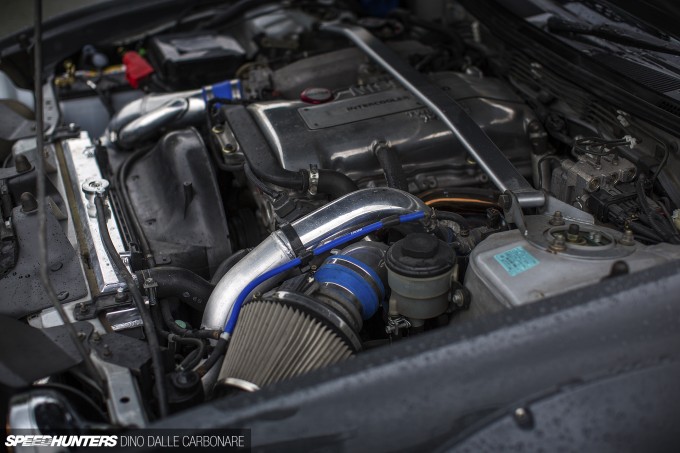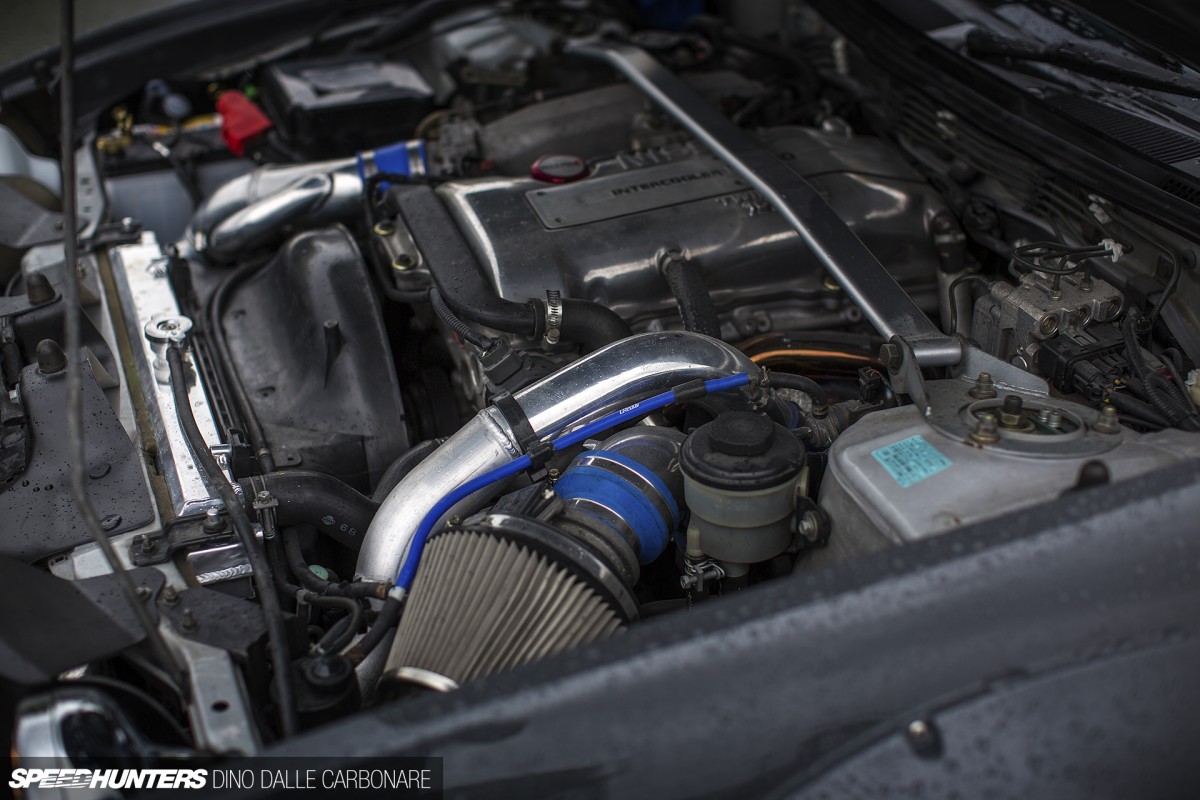 There's a Tomei Expreme exhaust manifold to aid in better flow and faster spool up of the S15-spec Garrett turbo, while all piping has been replaced with aluminium sections running into a larger cored intercooler. Interestingly enough, the original CG images of the car showed the car with an externally front-mounted intercooler plumbed into place via the two round openings on each corner of the bumper, but that would have called for far more fabrication work than the deadline allowed.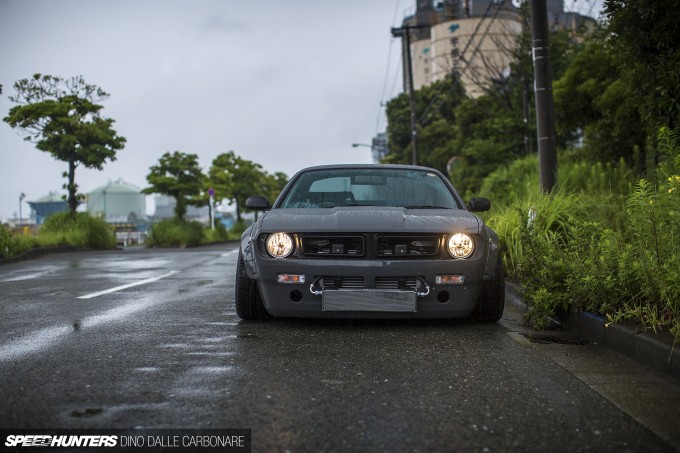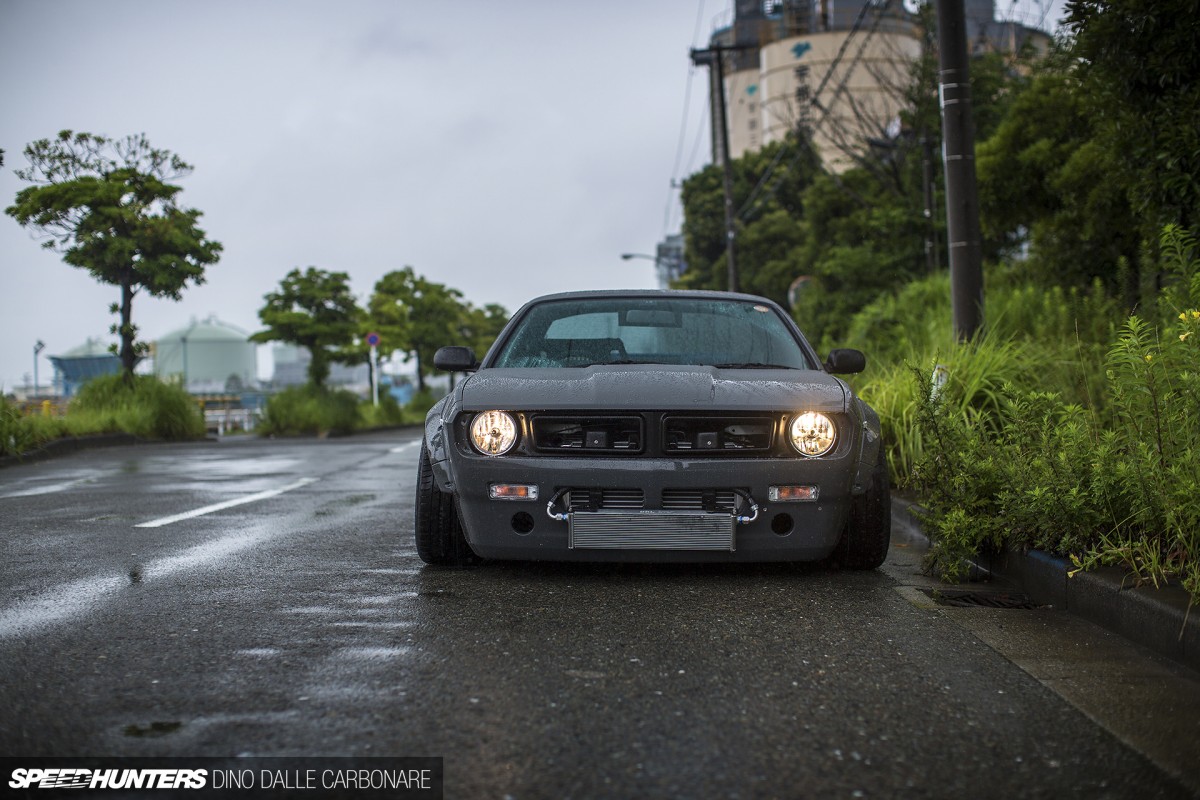 So the oil cooler had to do this time around. There's no questioning that the intercooler gets the job done – the only real drawback might be somewhat restricted airflow to its position behind the grille and bumper.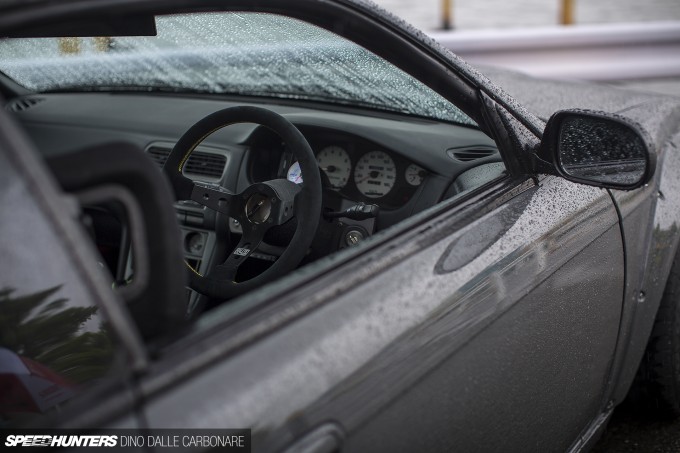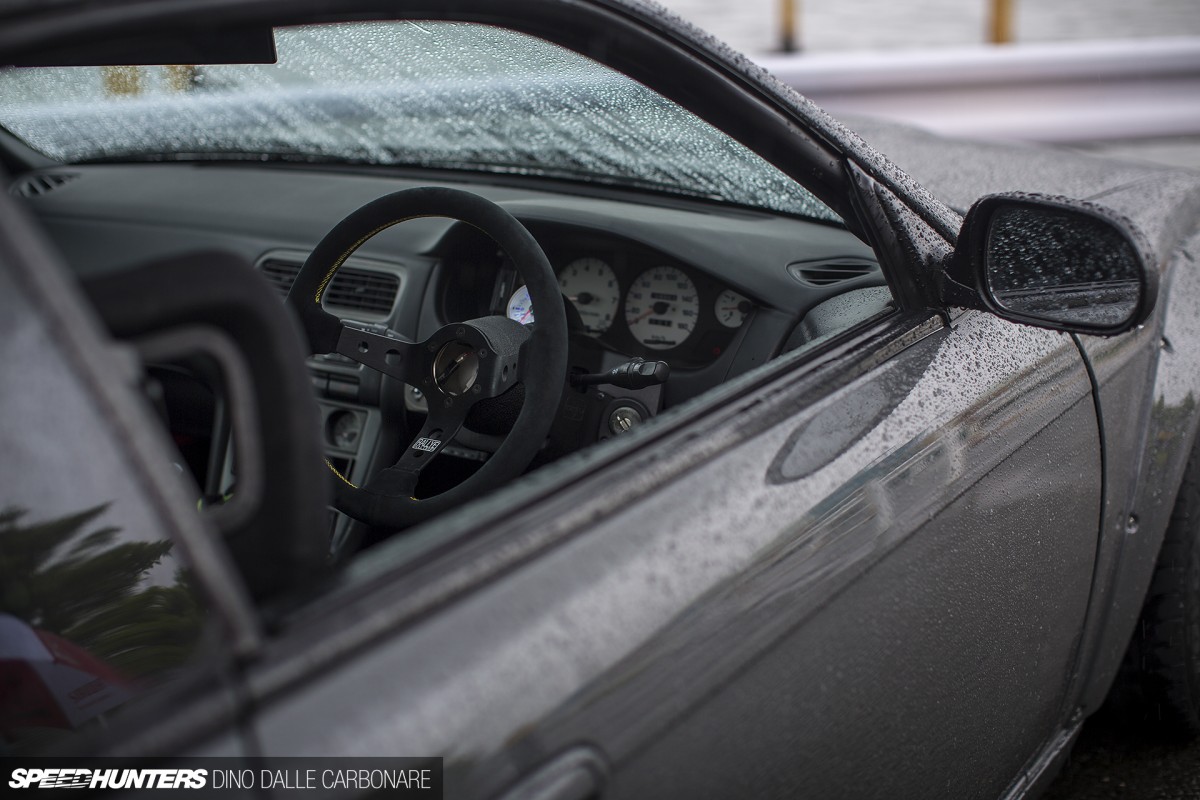 Inside, Miura has kept things pretty simple in the first Boss-converted S14 with just a few basic upgrades to make it a little more driver oriented.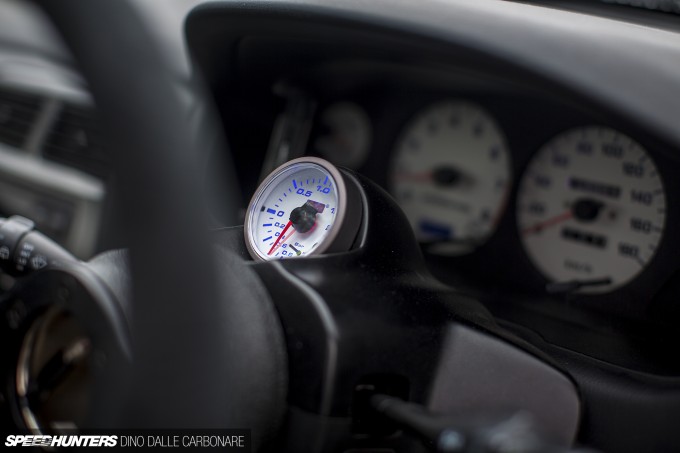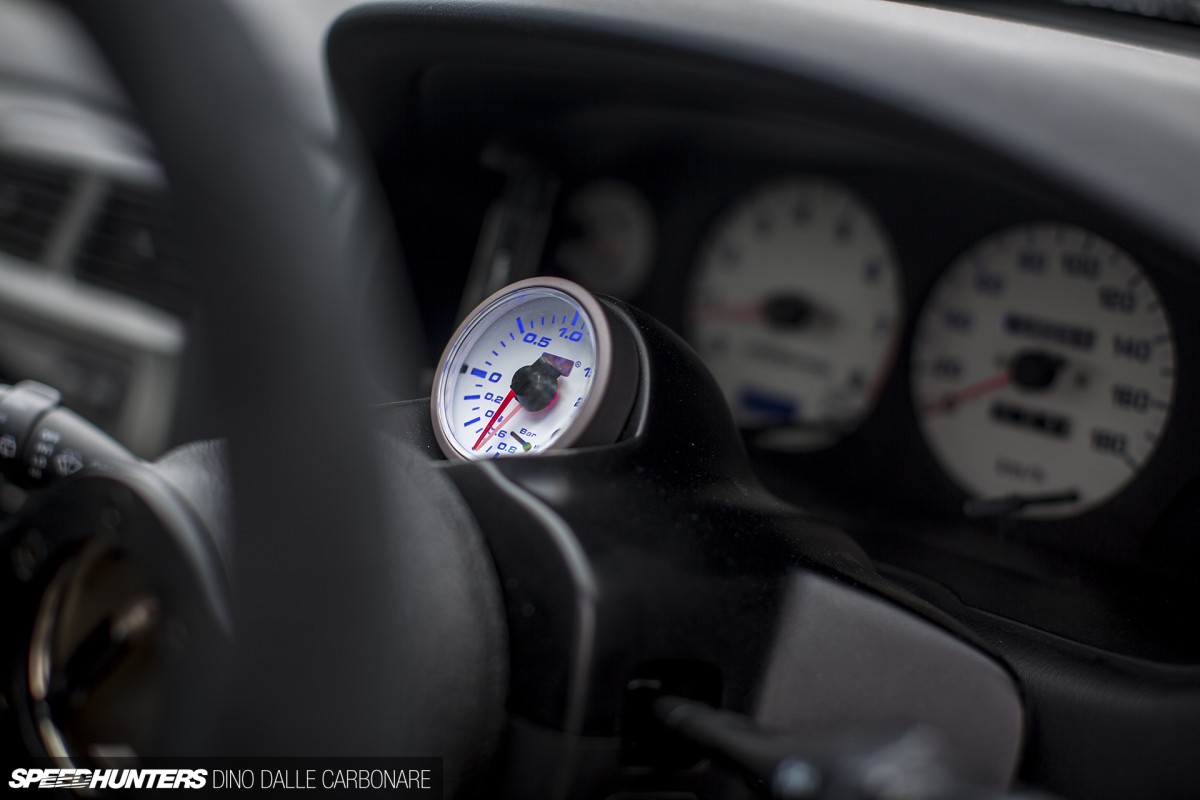 So joining the white-faced dials is an Autogauge boost meter neatly housed in a steering column pod.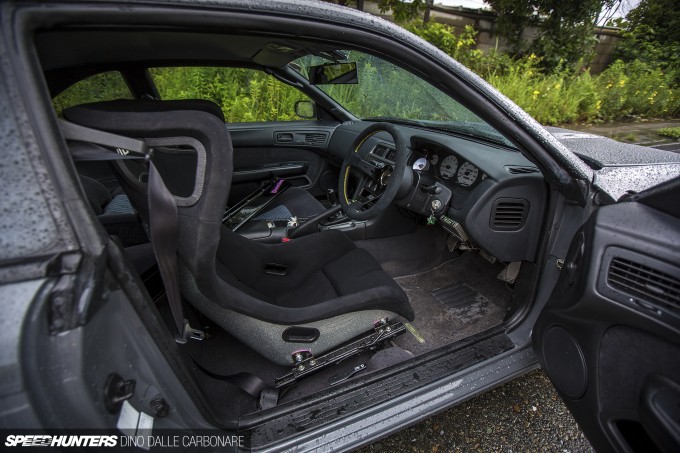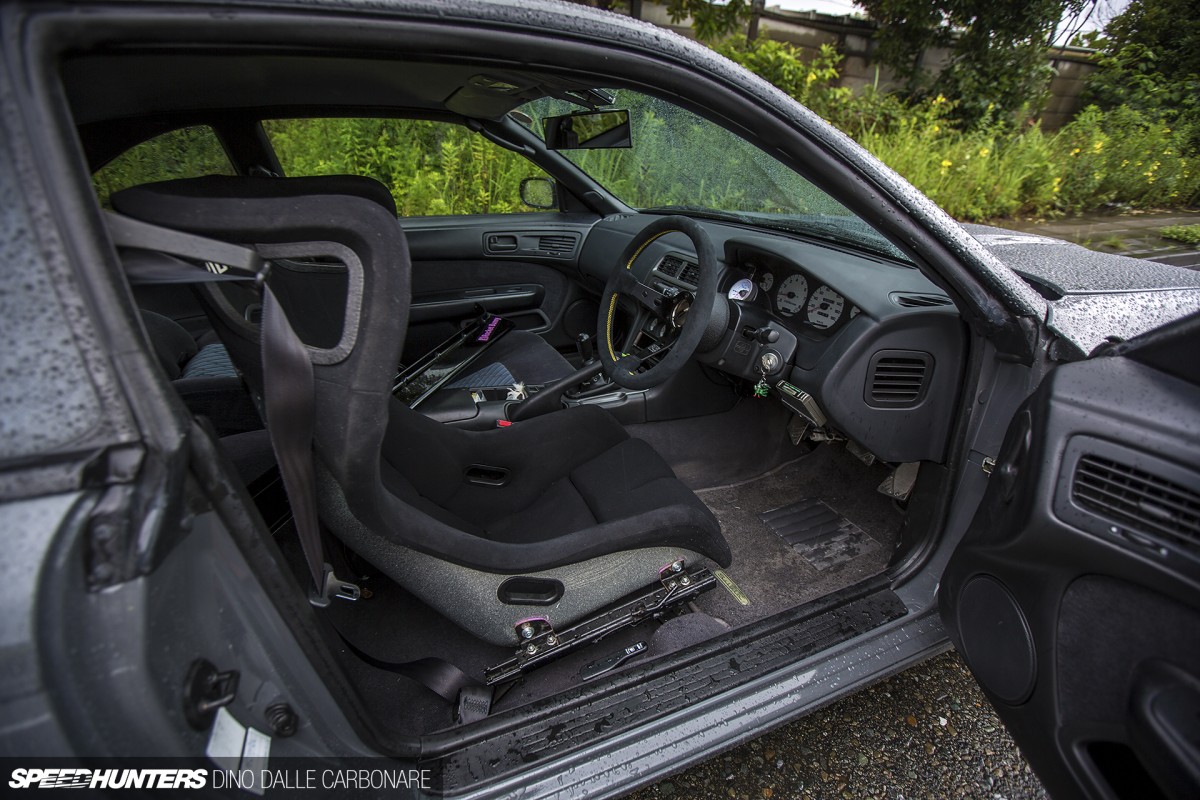 That sits behind a deep-cupped Rallye steering wheel with a few other must-have JDM gadgets – including a boost controller and turbo timer – positioned on each side of the instrument binnacle. Since the car rides on Tein adjustable coilovers, Miura also added an EDFC controller for on-the-fly damper adjustments.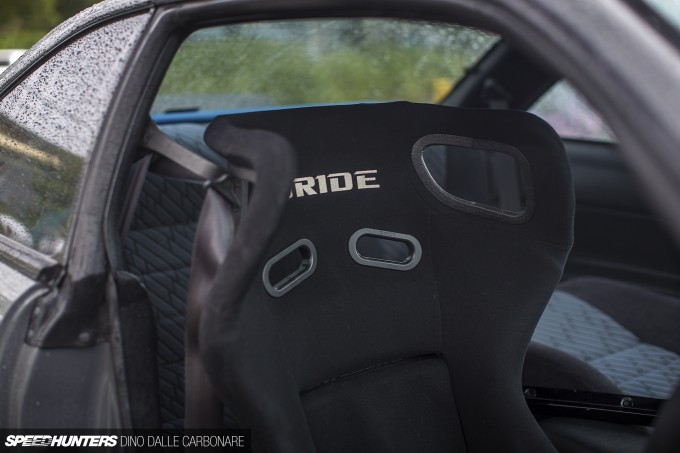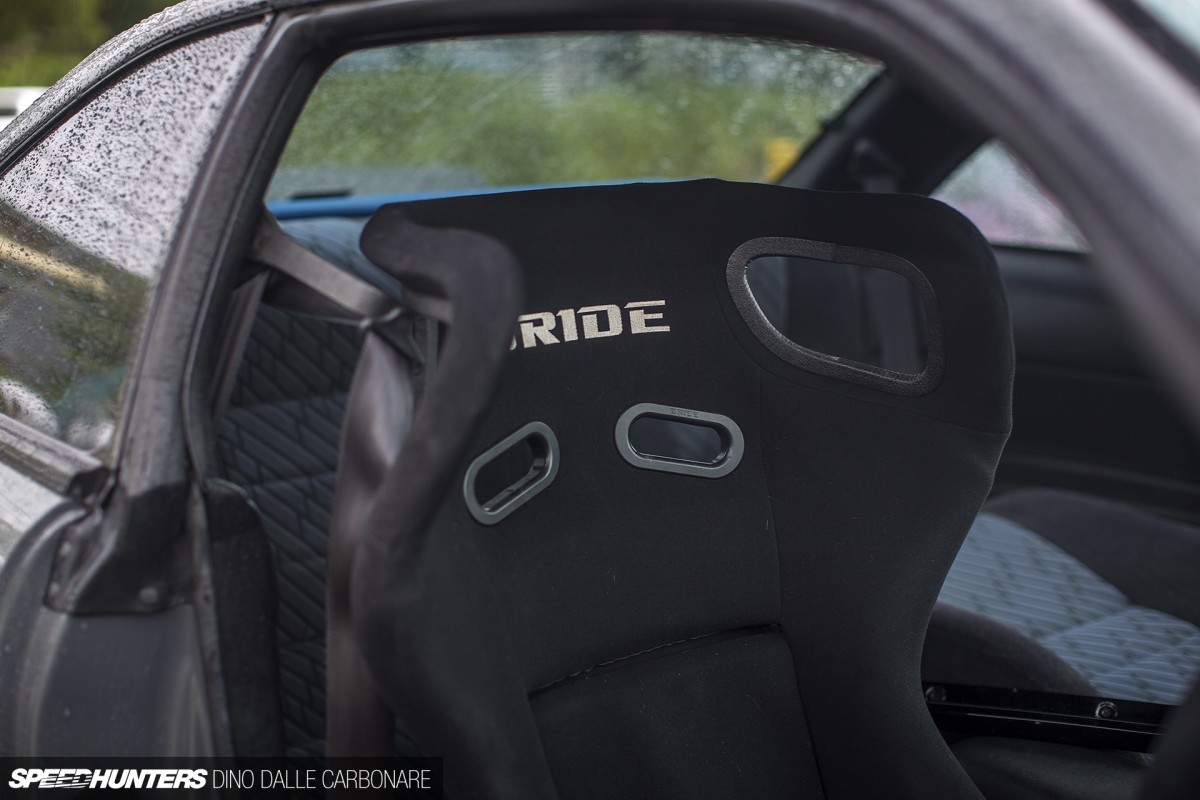 And if the serious Bride race seat is anything to go by, this car is meant to be driven!
While we were at Bunny Cafe I thought I'd take a quick video walk around the car while Kenji and Miura discussed the Rocket Bunny kitted NSX parked in the entrance way. Bunny herself even makes a little cameo appearance, so hit play and check it out!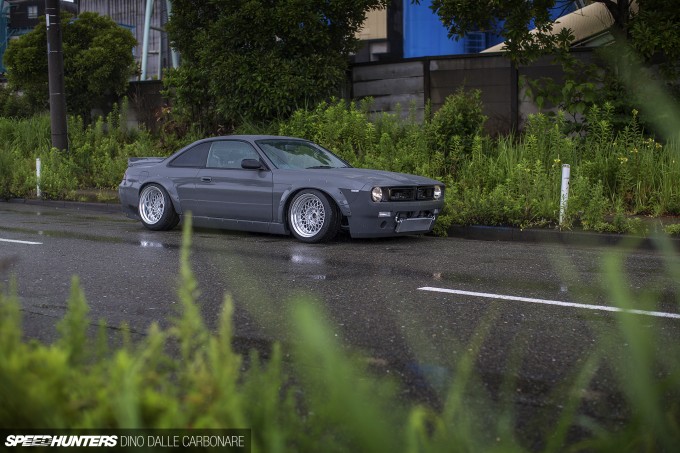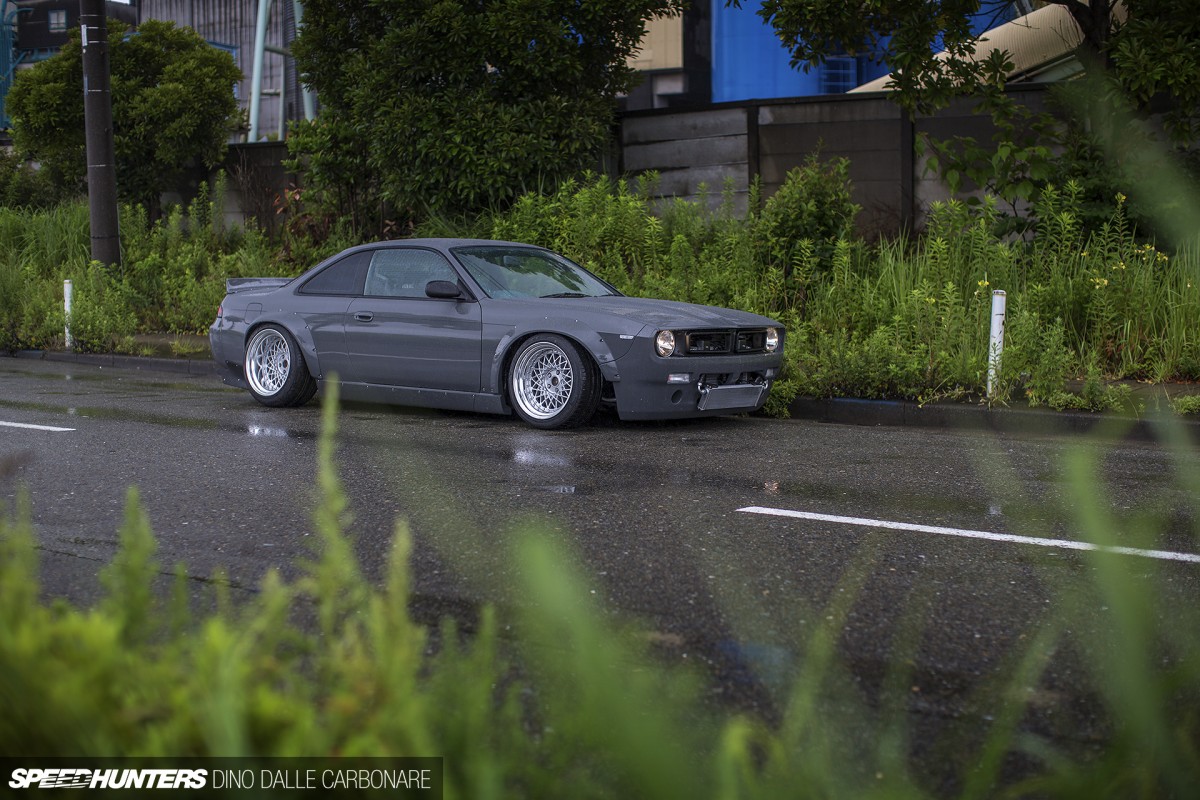 The final judgment however, is really up to you guys. Has Miura created something that people will like? Judging from the comments that flowed into our Instagram feed when I first uploaded a picture of the completed car, I'm pretty sure he has.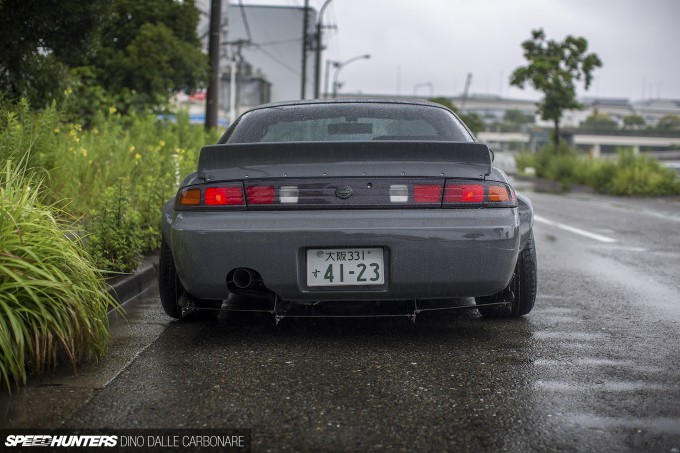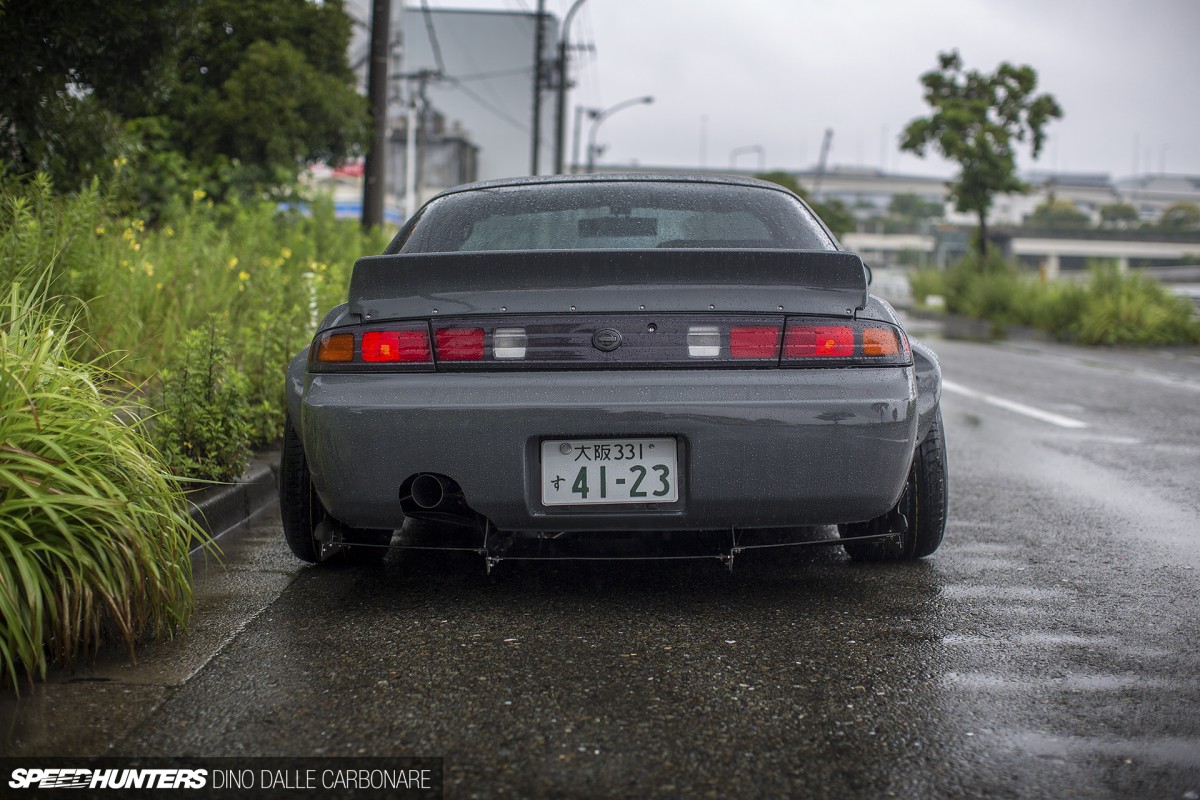 The Boss will no doubt reignite interest in one of the most popular platforms Nissan has ever created, and I have a feeling we will be seeing this kit at the center of some of the toughest S14 builds of 2015 and 2016.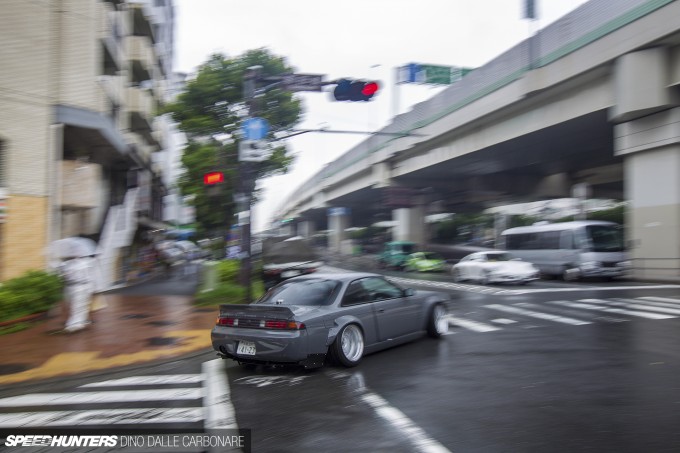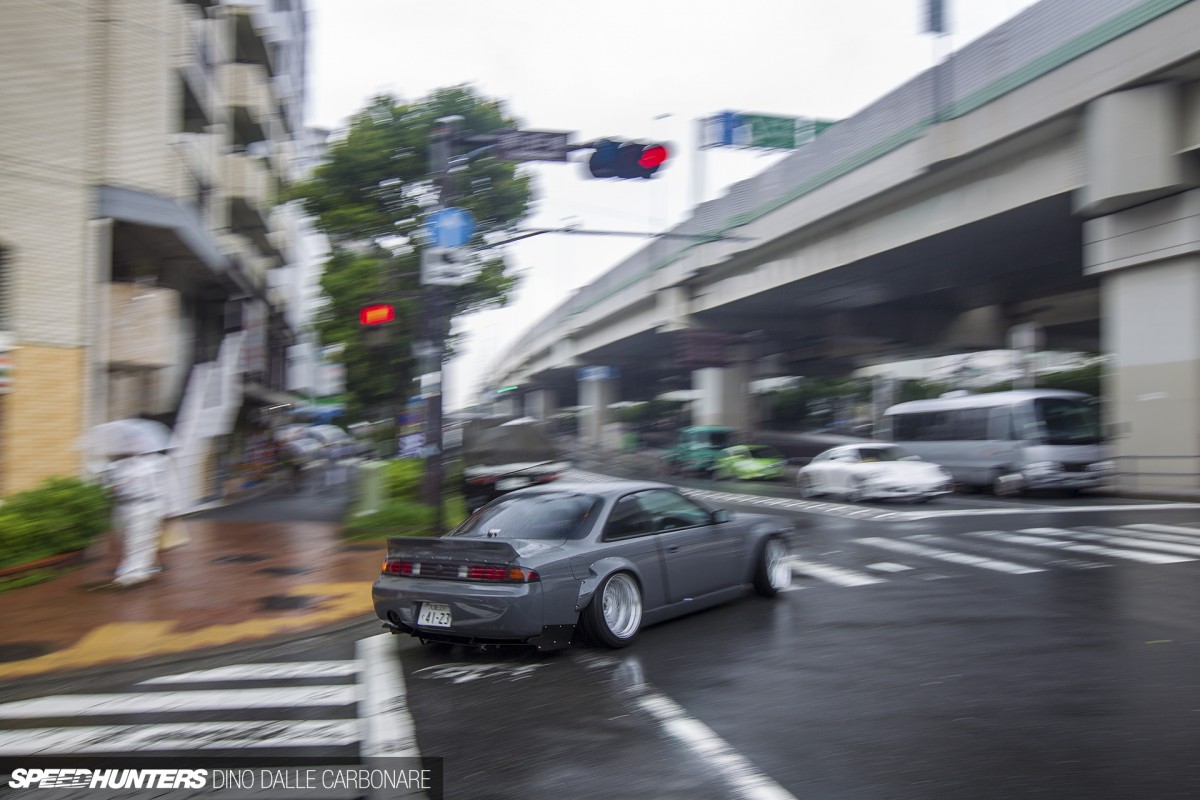 Roll on SEMA Show and Tokyo Auto Salon is all I have to say! Now, I wonder who will be the first one out there to drop a V8 into a Boss'd-up Silvia. Will someone beat Miura himself to the punch?
Dino Dalle Carbonare
Instagram: speedhunters_dino
dino@speedhunters.com