The Streak
A lot has been said about the Irish's unbeaten streak on home soil. Probably too much to be honest.
It's quite a feat though, in that a non-Irish driver has never won a drift event in Ireland. It's more impressive when you see the list of names who have come and had an attempt in recent years: Aasbø, Forsberg, Saito, Nishida, Tuerck and Fink to name but a few, and not to mention our English neighbours either. Some nearly did it; Forsberg in particular was probably the closest of the Formula D regulars, but ultimately he still fell short.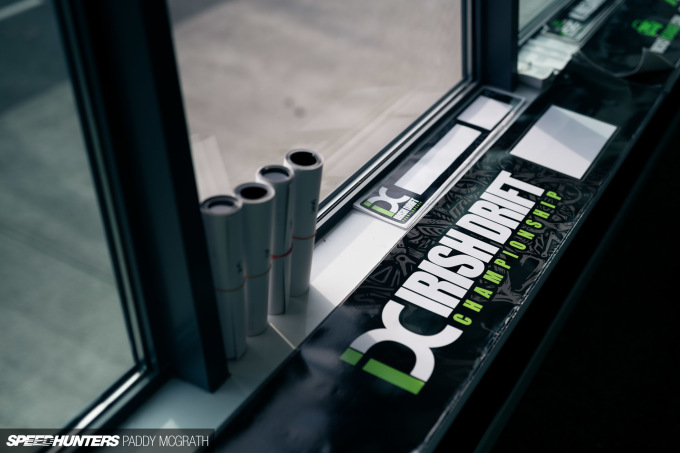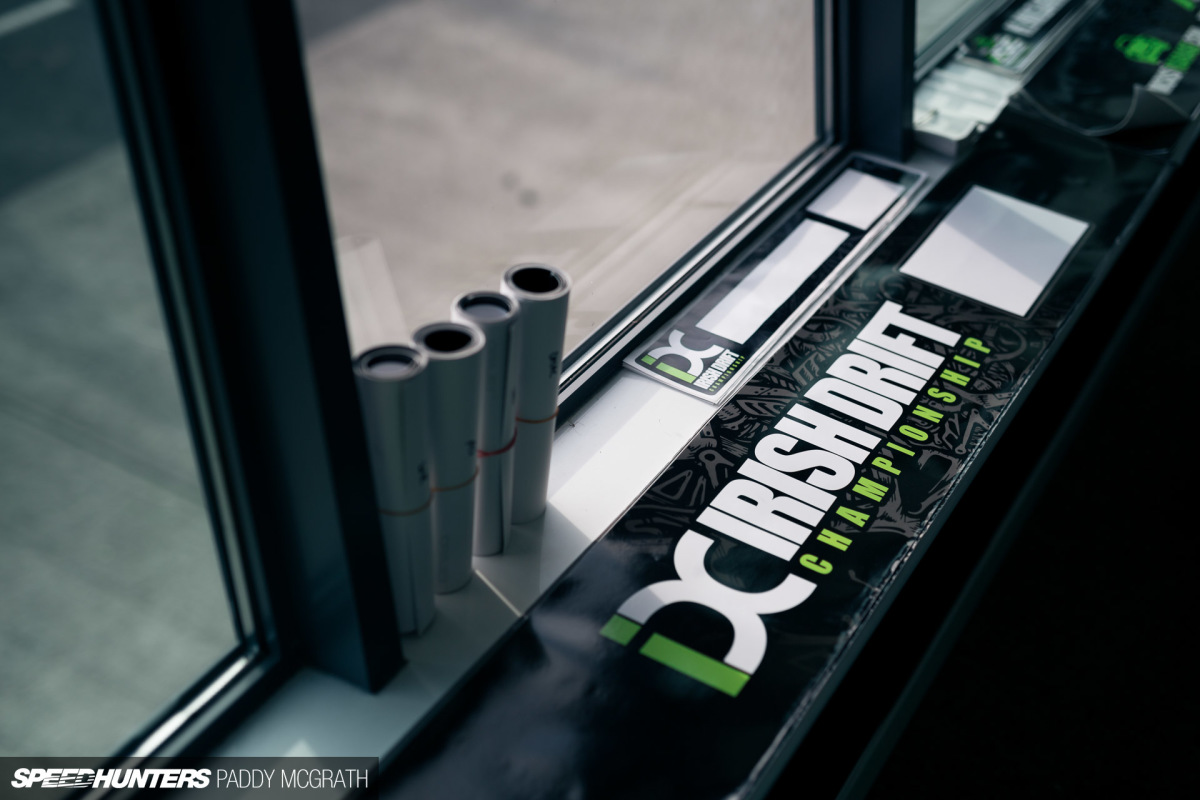 There are likely a few reasons why the record has stood so long. Often, the lack of driving their own car has been an issue for some, although others did bring their own and still didn't win – Aasbø, Saito and Nishida included. I think where a lot of drivers go wrong is that they don't take the Irish championship very seriously. I mean, how can an island in the Atlantic with such a small population, which only has one international race circuit, produce enough quality to fend off the very best in the business?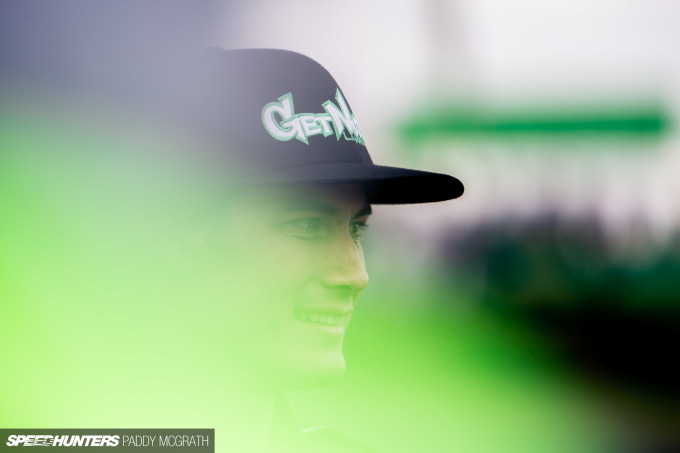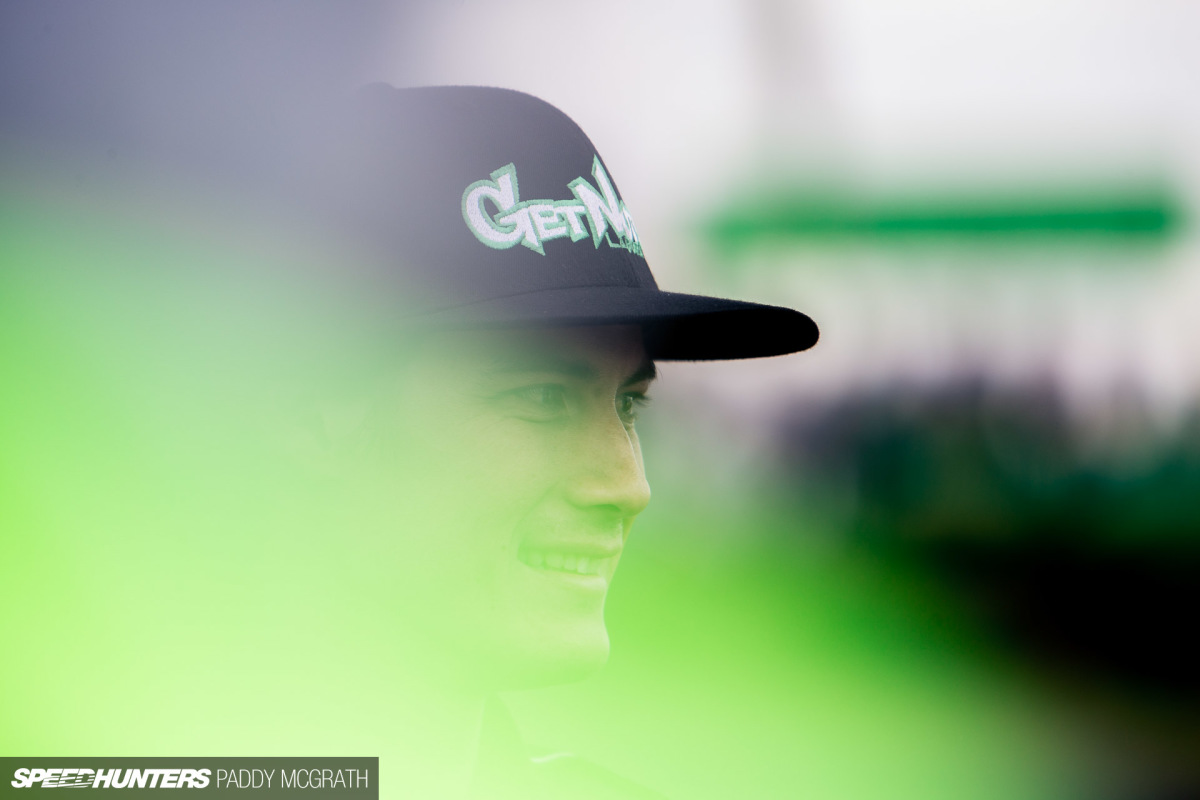 I'll let you in on something. I've been praying for someone to come along and beat this streak for a few years now. I'm not being anti-patriot or anything, I just think that it's what the Irish drivers need to progress even further on the world stage. When I found out that Forrest Wang was to compete at the first round of IDC 2016, I could already see the headline being written of how an outsider had finally broken the streak.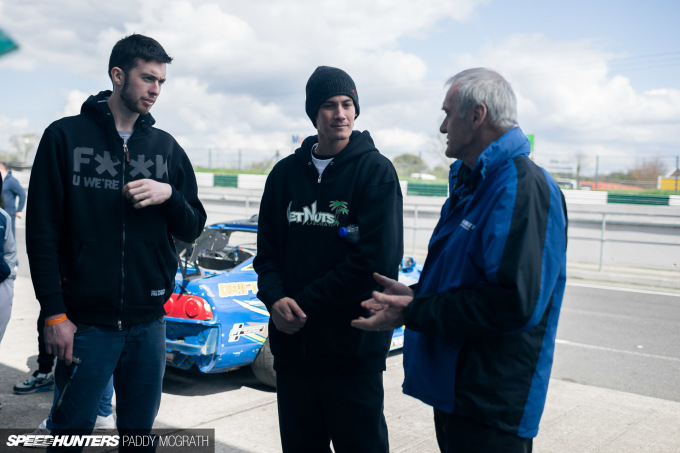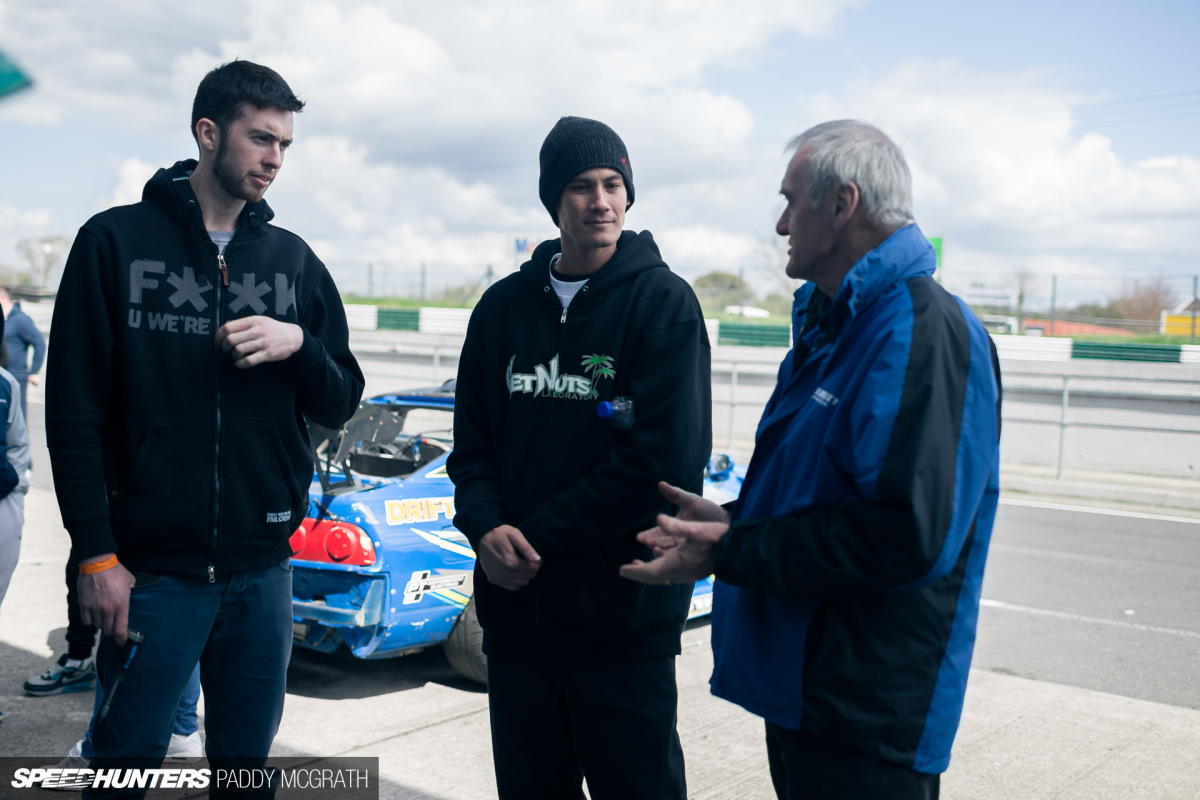 I don't know how many of you have ever met Forrest, but he embodies all that is good about drifting. He's polite, friendly and willing to talk to just about anyone about the sport that he clearly loves so much.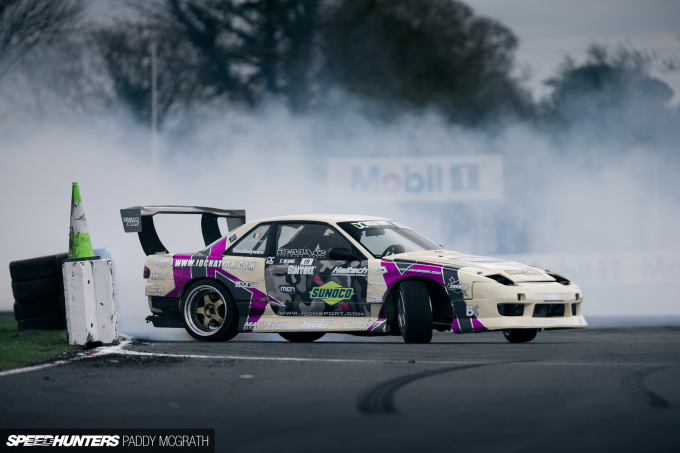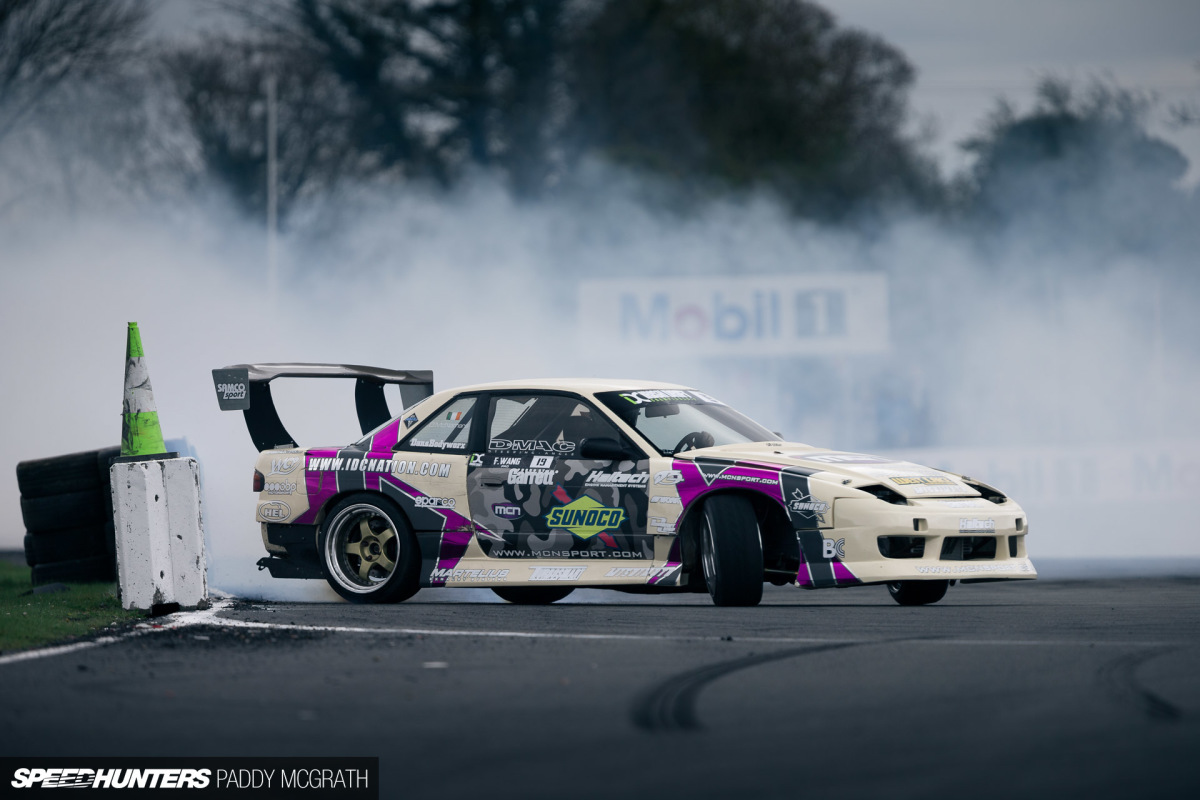 In complete contrast to his personality, his driving style is about as aggressive as you could ever imagine. Watching him initiate for the first time made me take a step back as he weight transferred and clutch kicked at 150km/h (93mph) towards the blind, off-camber first corner. It's a feat he repeated again and again all weekend with zero fuss and maximum aggression.
He was the perfect candidate to finally take this unbeaten streak away from us.
The Rebellion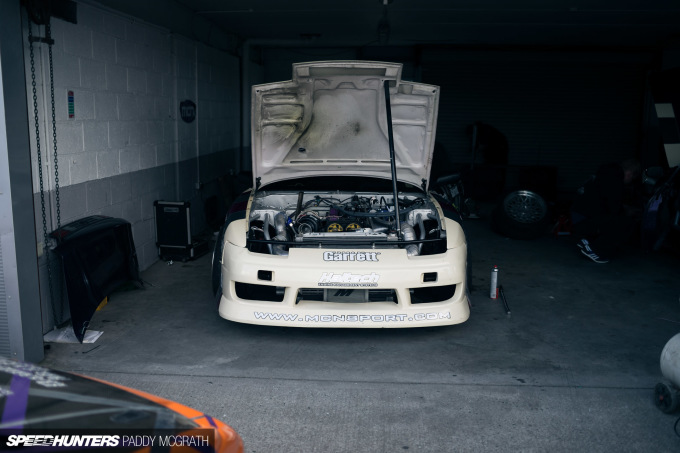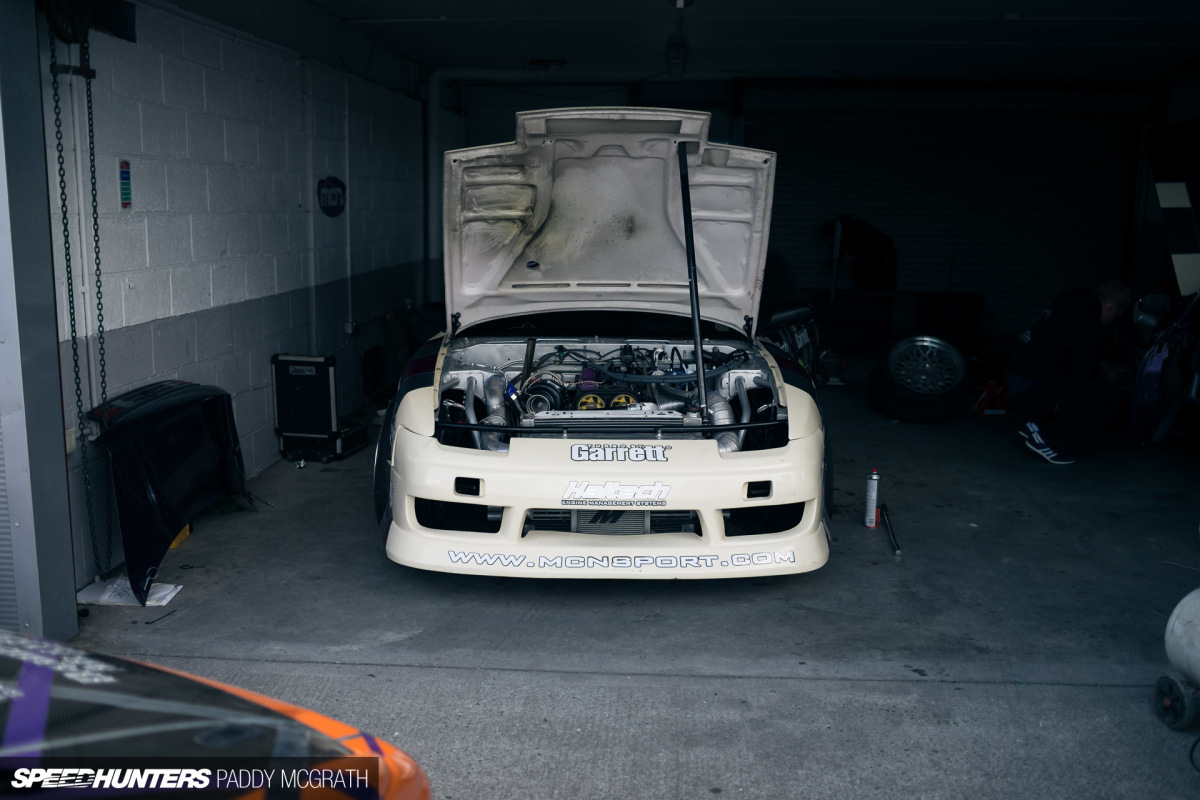 In order to put up a fight, Forrest was supplied with a very capable machine: the left-hand drive D-Mac 240SX. It was behind the wheel of an earlier iteration of this car that Forsberg almost took a famous victory a couple of years back, before it needed to be re-shelled after Nishida's huge accident in that car last year.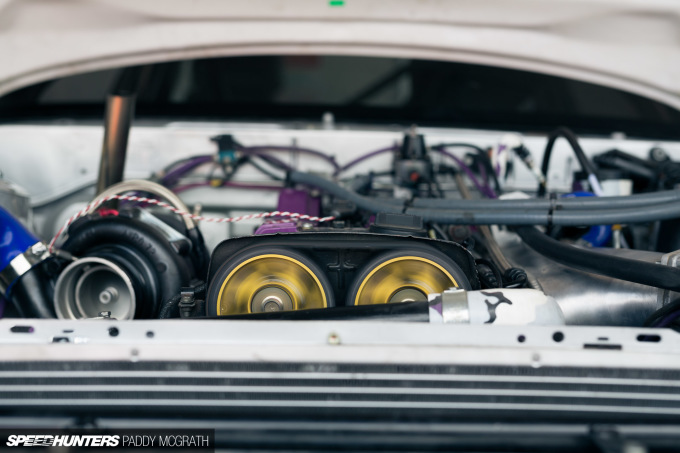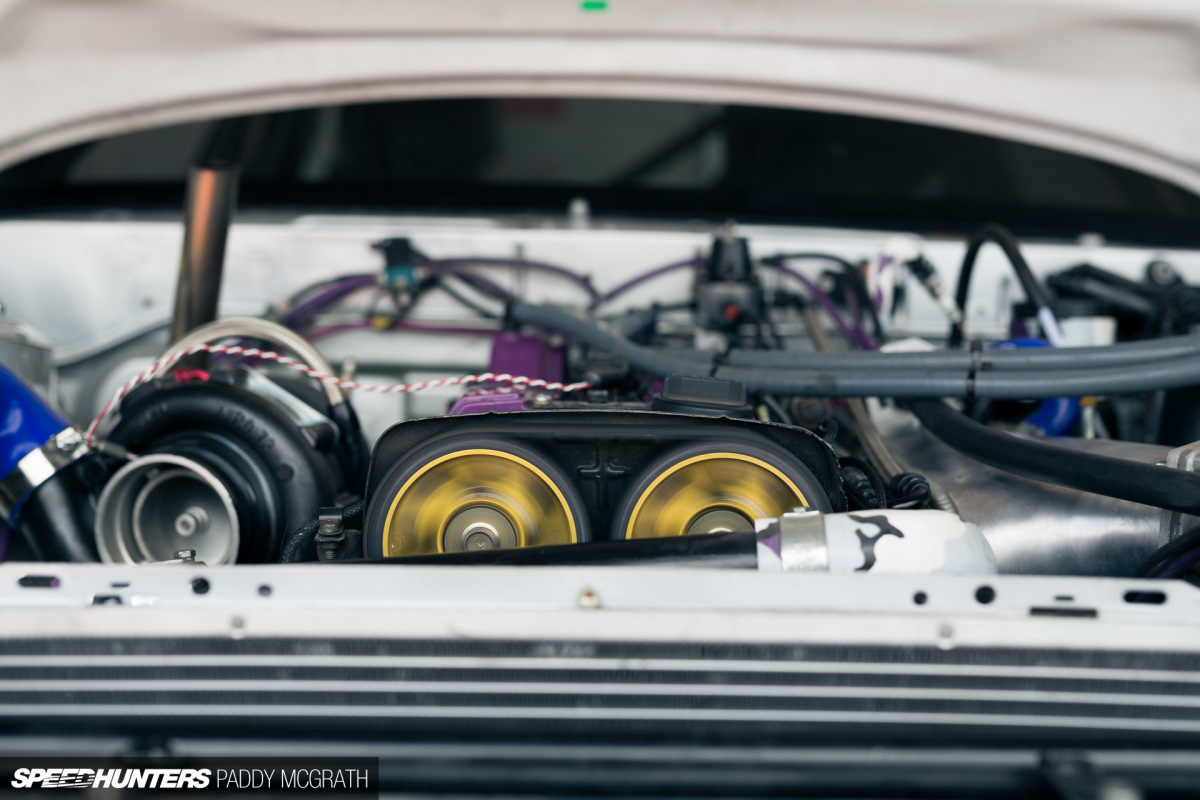 It lives once more though, and is now better than ever. The 2JZ powerplant remains, although it's received a whole new lease of life with a bigger Garrett turbo to produce somewhere around 700hp, not to mention a healthy dose of anti-lag.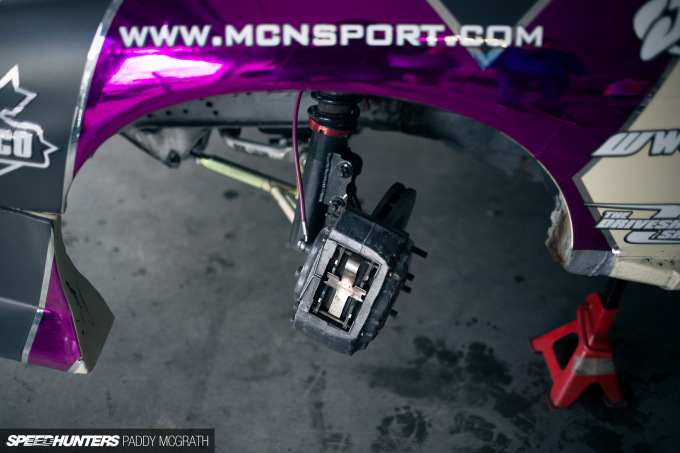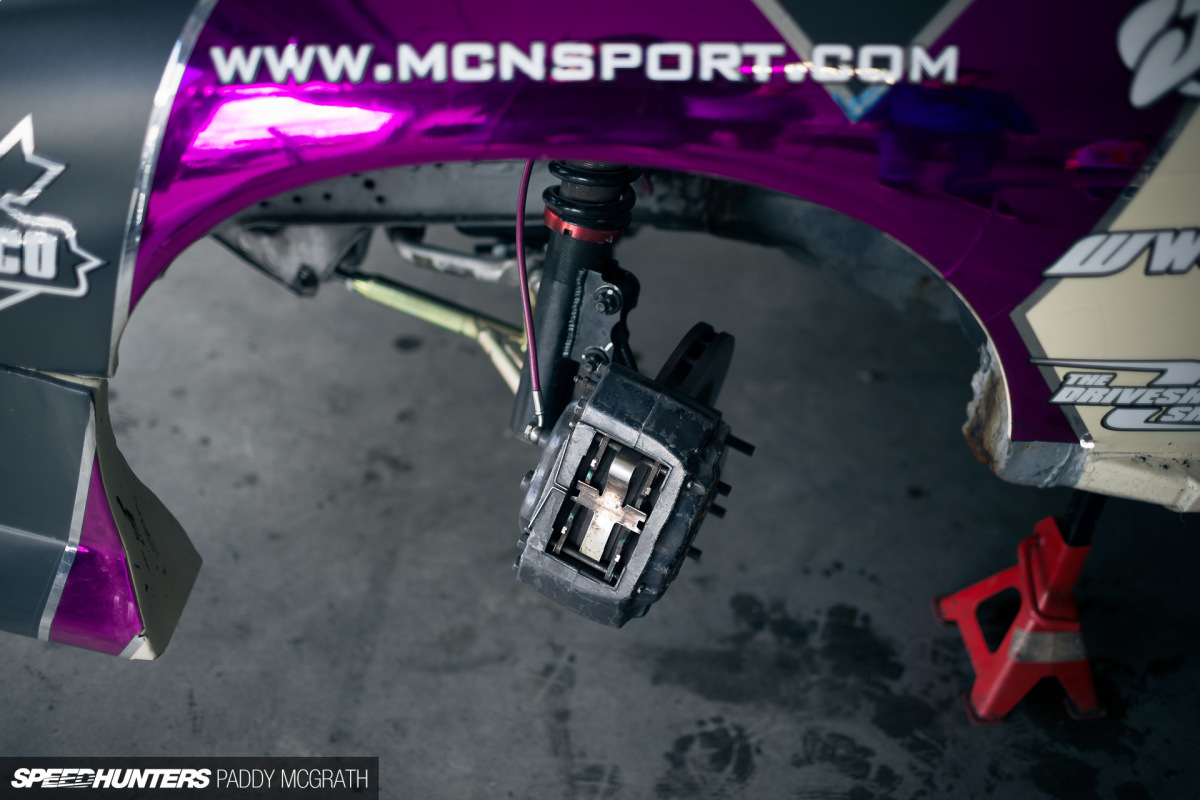 You might think that if the Irish are supplying the outside driver with a car, then surely the car just might be missing that little something to go all the way. Well, if there's another Irishman who wants this streak beaten more than me, it's probably Darren McNamara. This car represents his livelihood; it wears the very parts that he has designed and created himself. Between Darren and his chief mechanic Eddie, there's nothing that they don't know about how to set-up this car for any individual driver.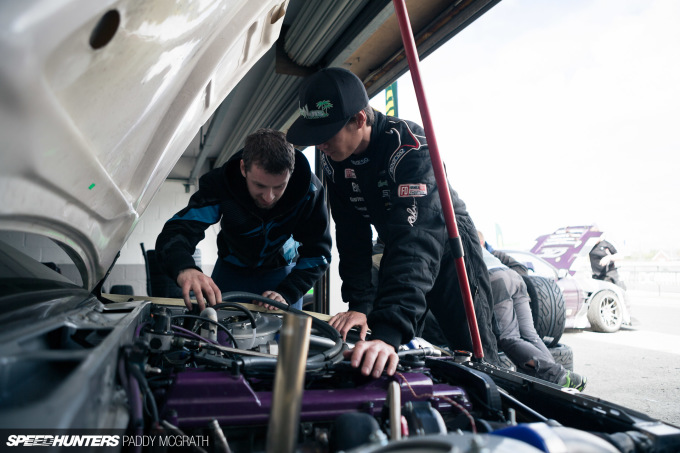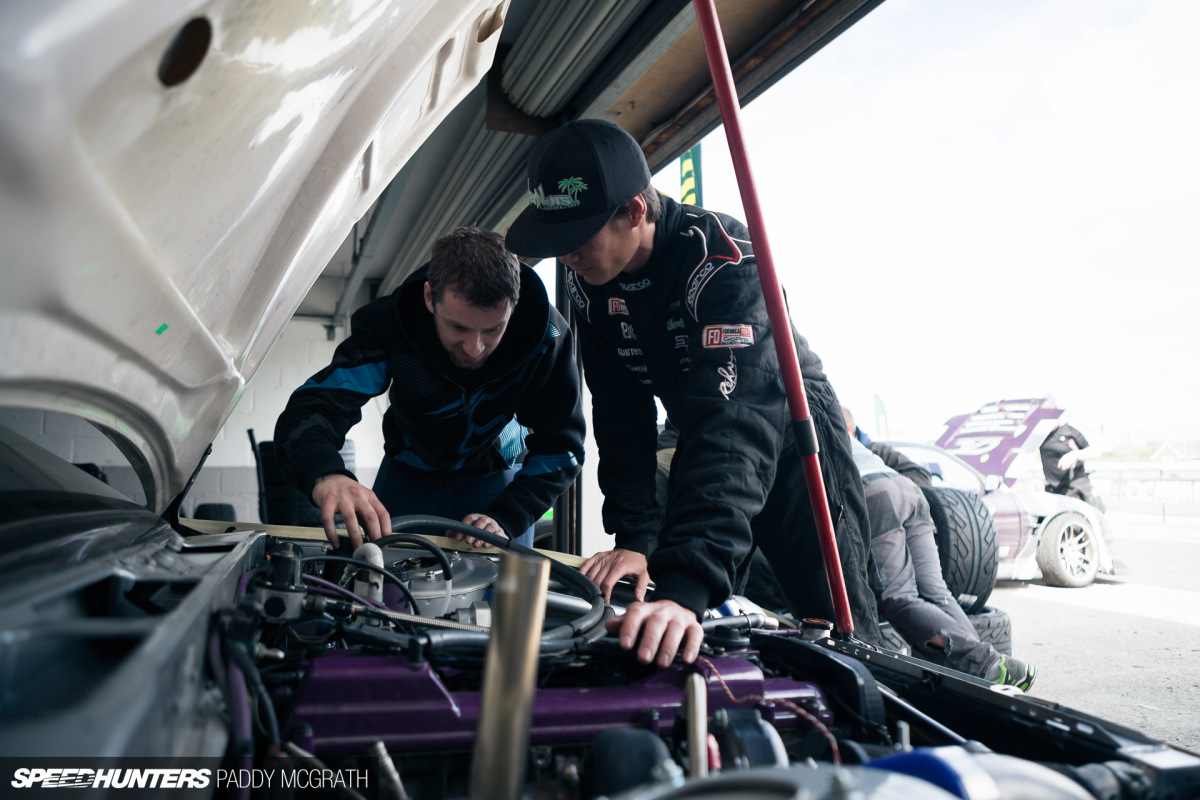 With Forrest being quite hands on and knowing exactly what he wanted from the car, things were looking good almost straight from the off.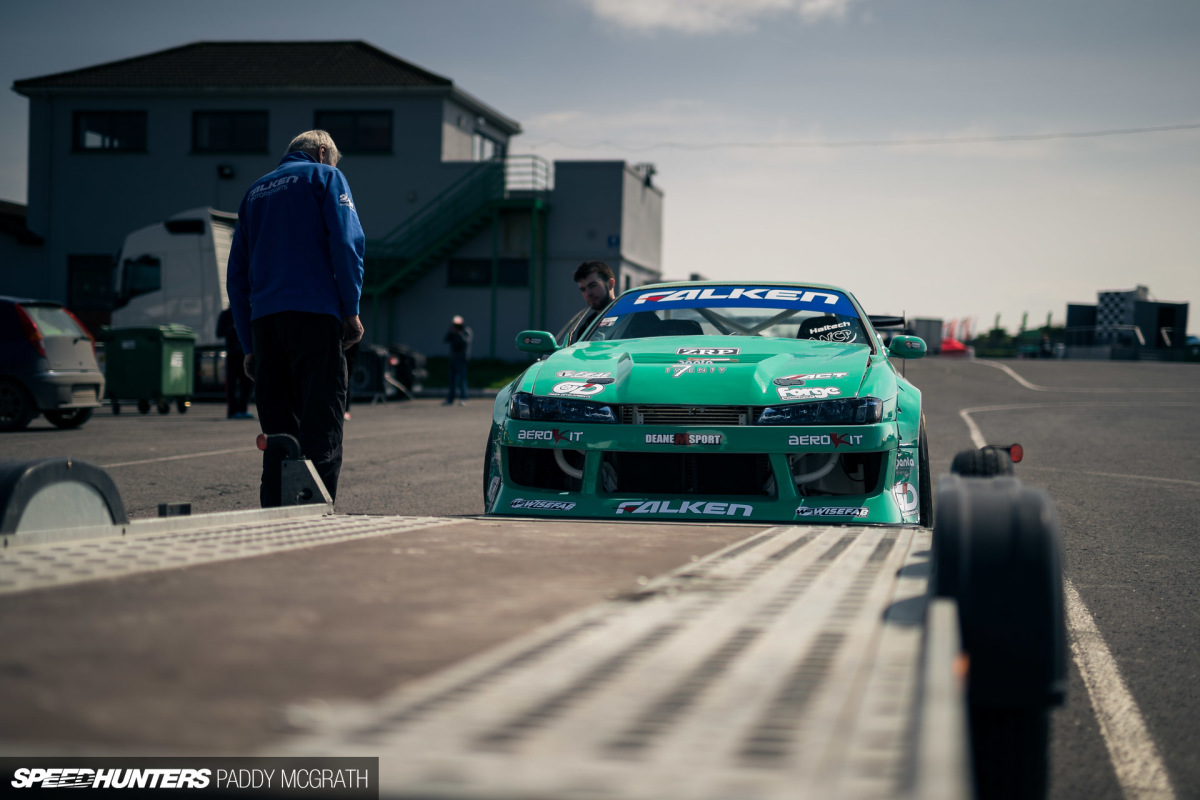 Of course, there were a couple of drivers who would have no issues putting it all on the line to defend their home country's honour. James Deane, as reigning IDC champion, would be the biggest challenge Forrest could potentially face. His Falken Motorsports S14 might look similar to last year, but it has been given a refresh with a new 3.4-litre Deane MSport 2JZ and a Samsonas sequential gearbox.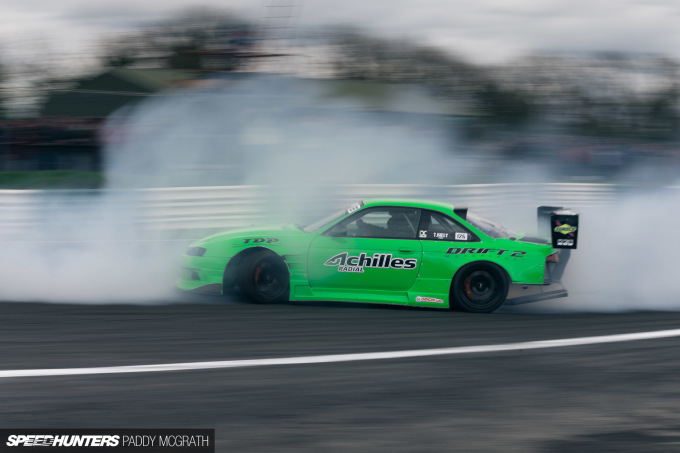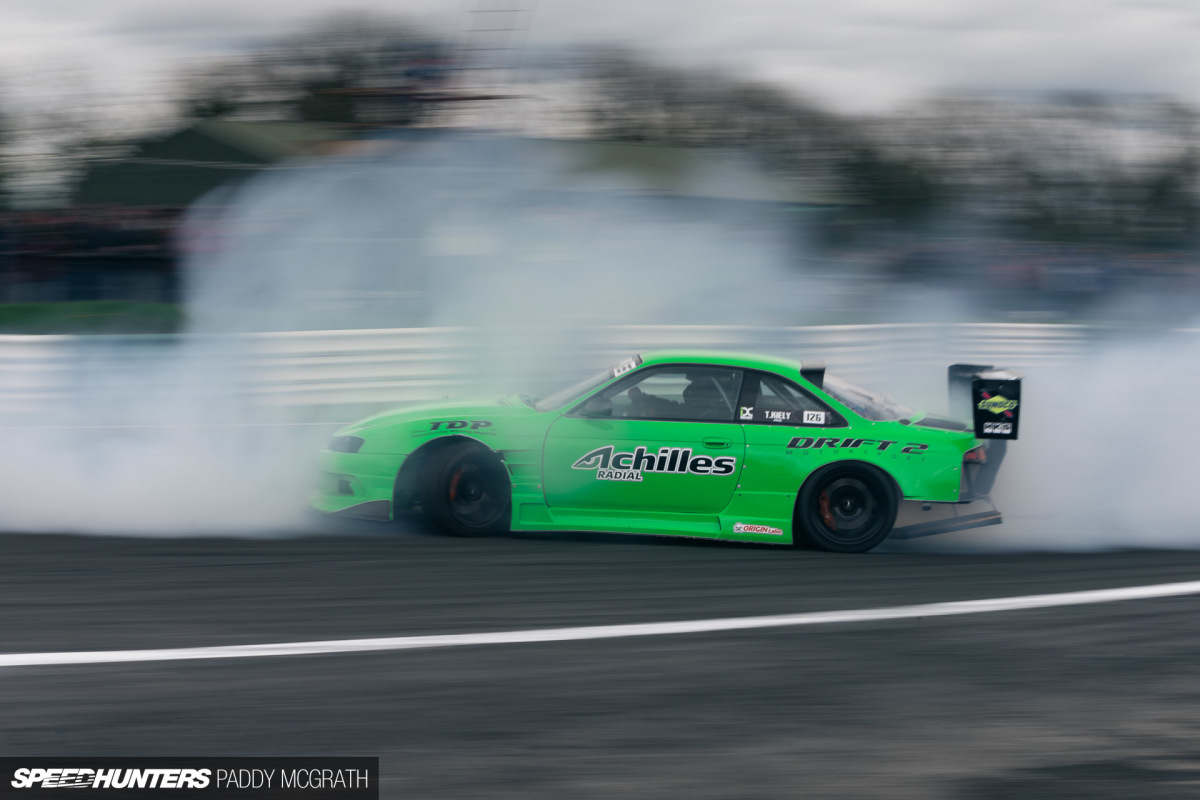 16-year-old phenom Tomás Kiely was another potential foe. His S14 too had been given a refresh over the winter with a new engine making almost 900hp on low boost. He might be young in age, but his maturity and intelligence behind the wheel is simply staggering.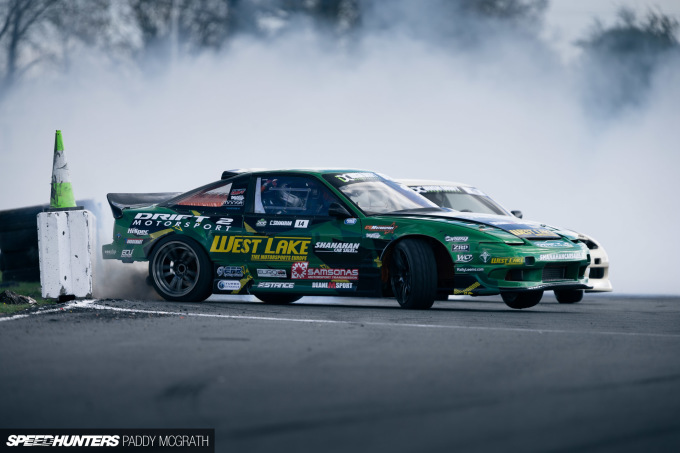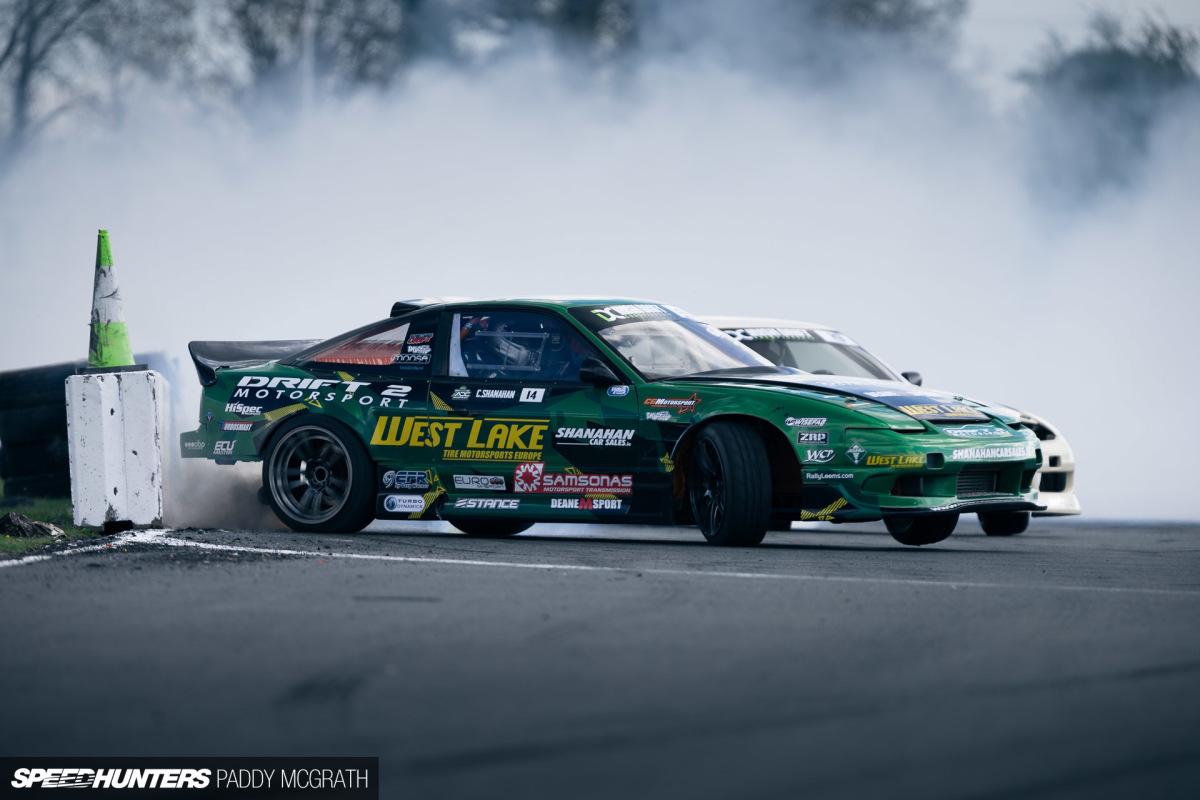 On the subject of drivers who are still too young to drive on the roads, 16-year-old Jack Shanahan – the reigning British Drift champion – needed to borrow a car for the event as his own BMW-powered S14 wasn't quite ready in time. Luckily, he didn't have to look too far as he could borrow his 13-year-old brother Conor's 650hp 2JZ 180SX to take part at Round 1.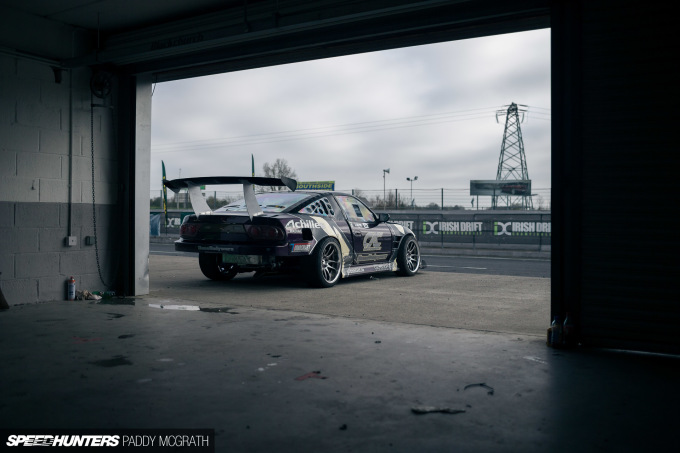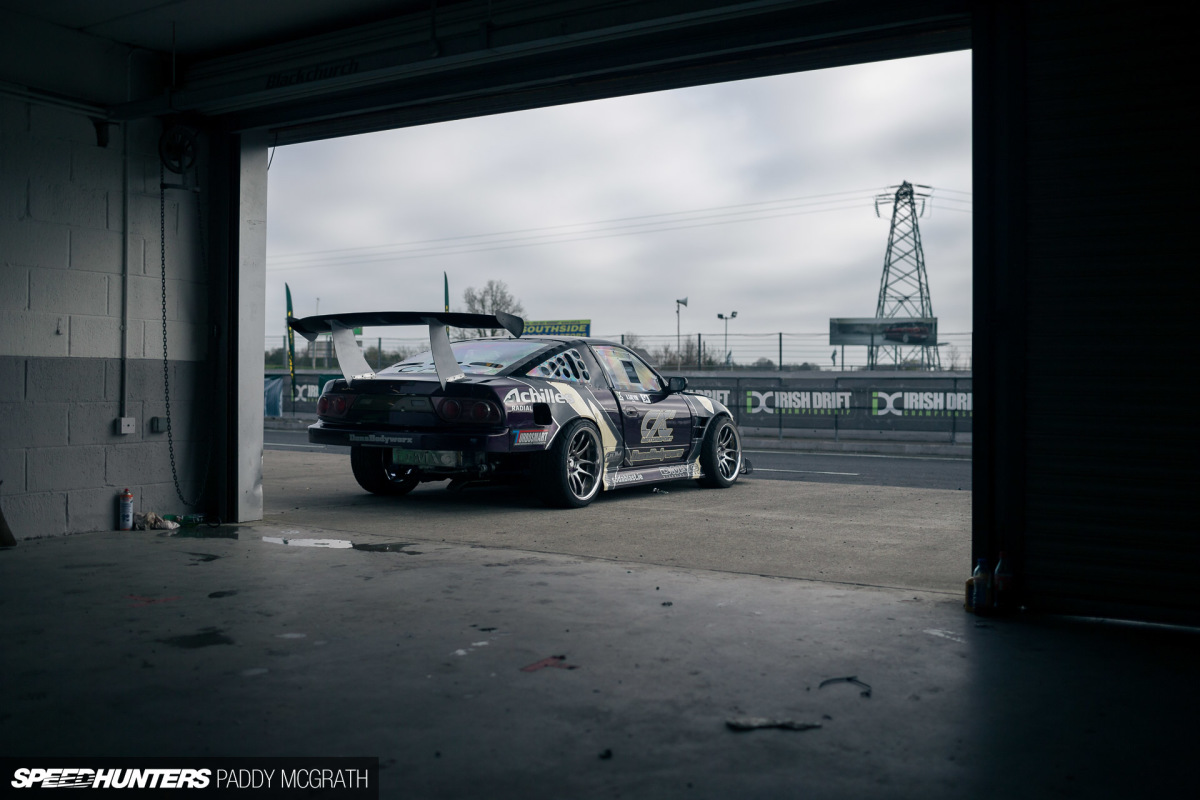 That's not to mention the full grid of old and new Pro drivers, along with the top four drivers from the Semi-Pro ranks who were given the chance to compete at the highest level following their performance in the Semi-Pro event held on the Saturday.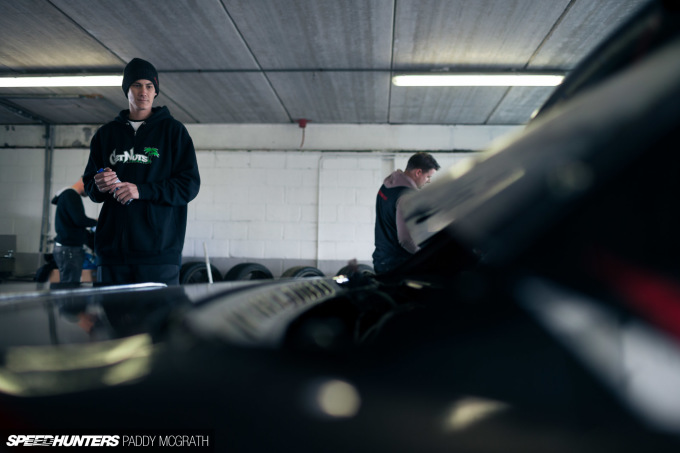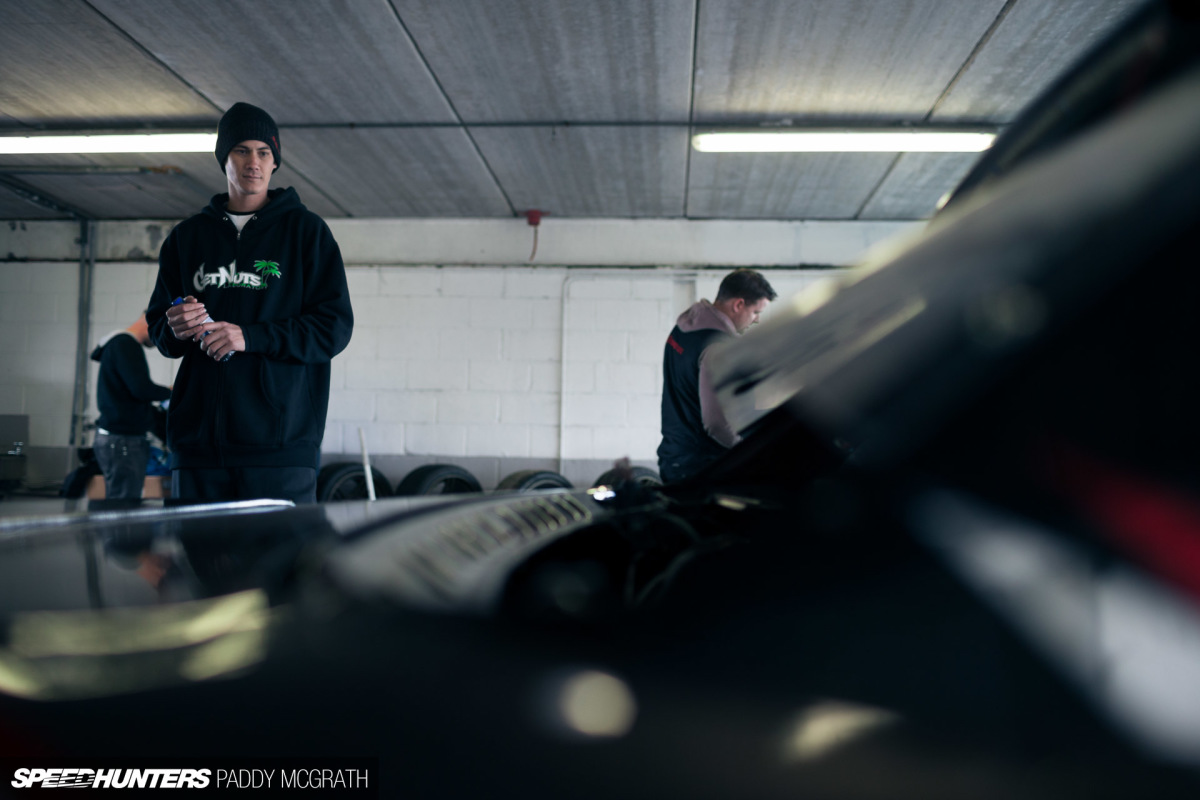 For Forrest, he was truly one man against an army.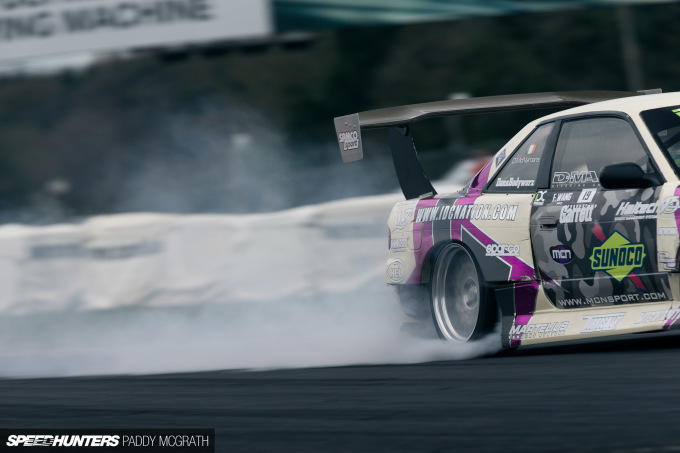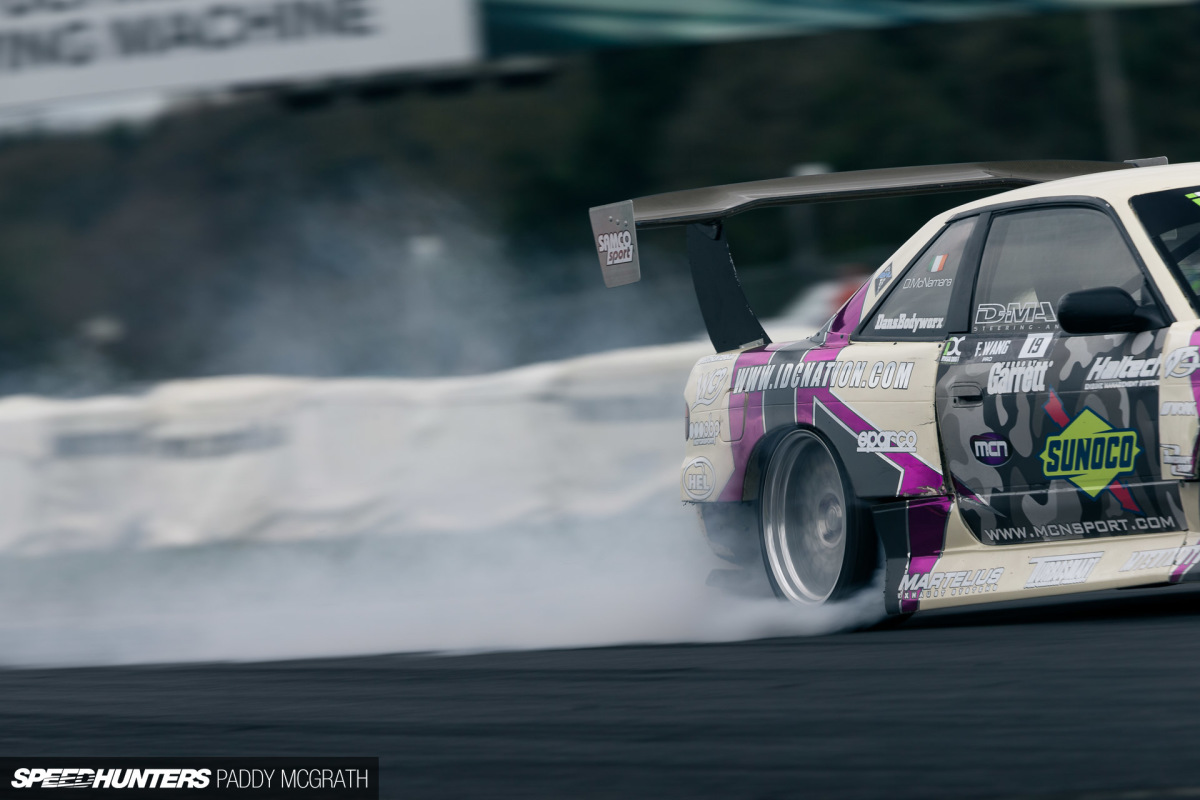 When a coilover broke on the start line for his first qualifying run, it looked like his weekend might have been over before it even began. Limping the car back to the pits, he would only have both limited time to make a repair and one run to guarantee himself a spot in the Top 16 by qualifying within the top eight drivers. (To encourage drivers to go all-out in qualifying in IDC, only the top eight qualifiers automatically progress to the Top 16, whilst the following 16 qualifiers must battle for the other eight Top 16 spots).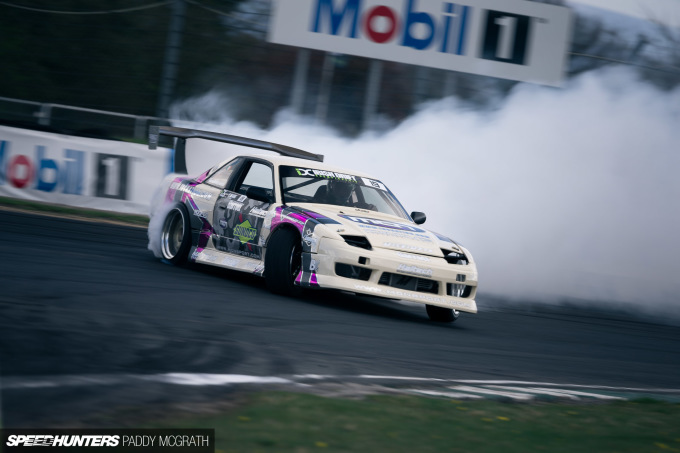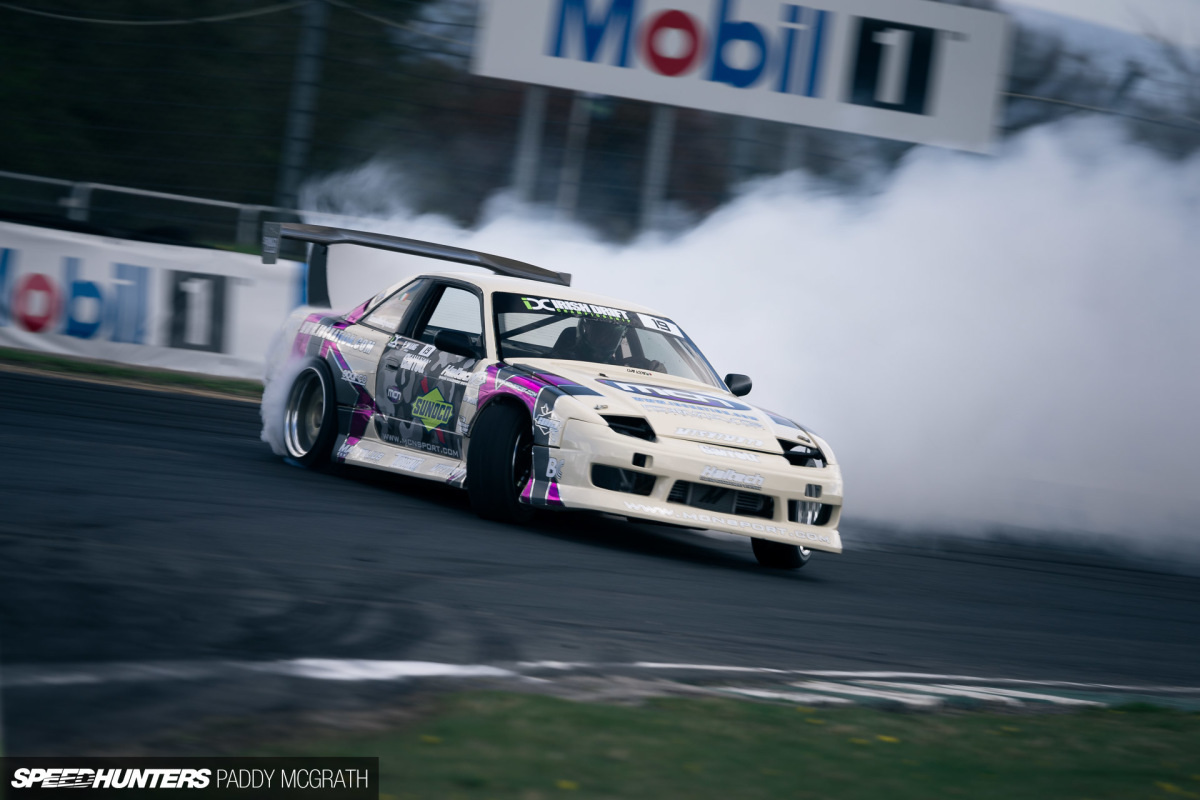 There was never a doubt that he wouldn't make it though, was there?
The Top 16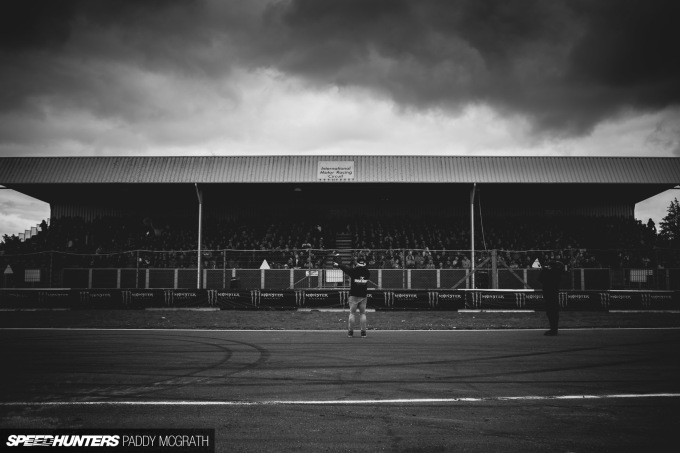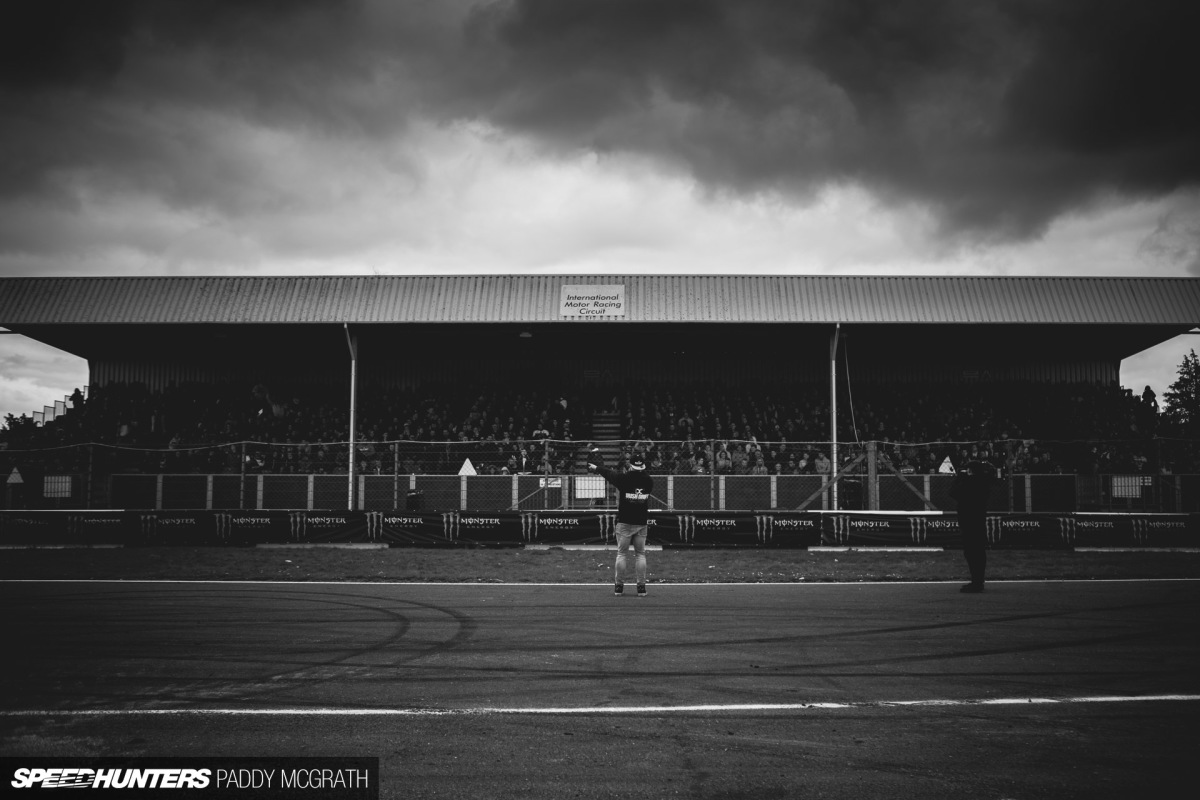 IDC's recent rise in popularity and success has been very much reliant on one hugely important aspect of the series – the fans. By working with the fans and engaging them, they have been able to create a solid base which to build a series upon. Some of you may already be aware, but IDC is the first top-level drift series to put its live stream behind a pay wall on IDC Nation. The kicker here is that the money you pay for your annual subscription is immediately funded back into the series to improve the live stream, increase the quality of events and to bring international drivers over to compete.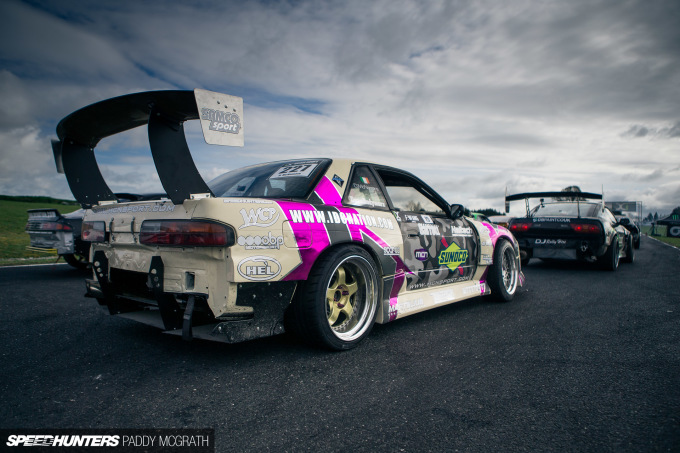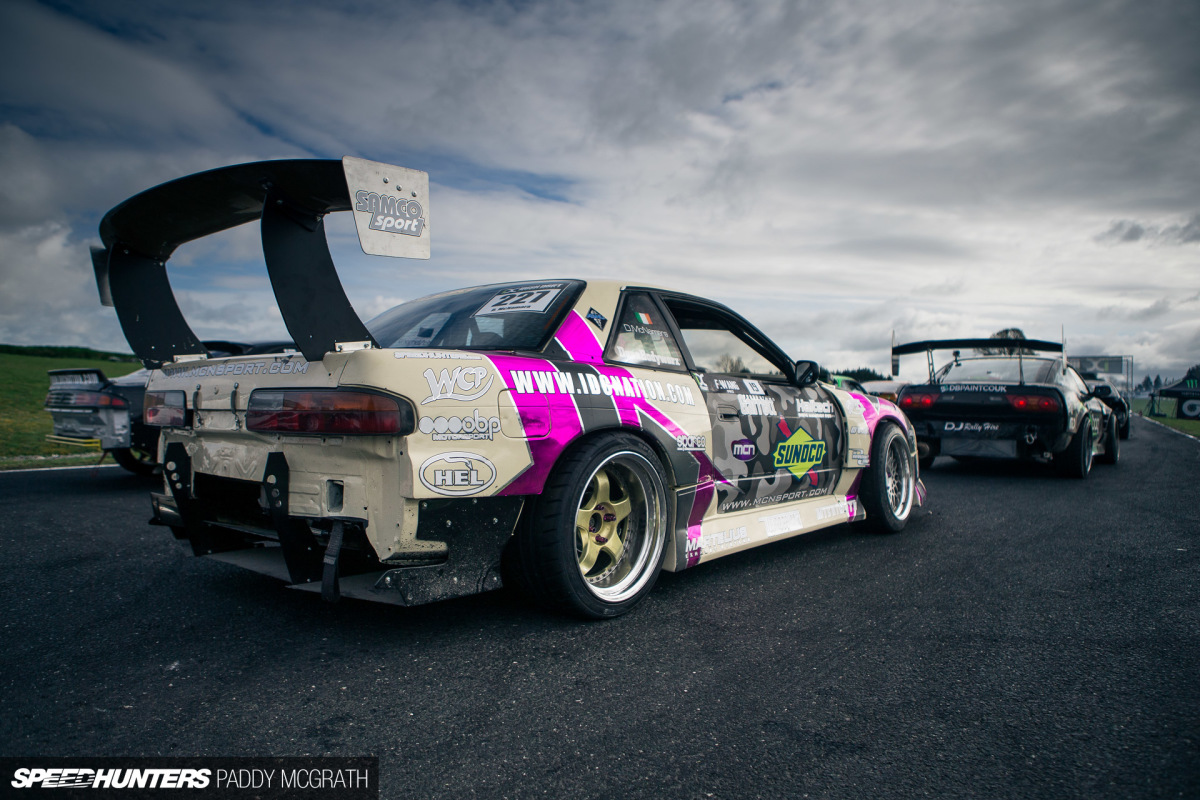 It was as a direct result of the early subscribers to IDC Nation that allowed IDC to bring Forrest to compete, and continued support will see other drivers invited to drive the same 240SX over the course of the season. It's a novel approach, but an important one in a country which is always going to struggle to pull big numbers to any particular event, purely due to population size.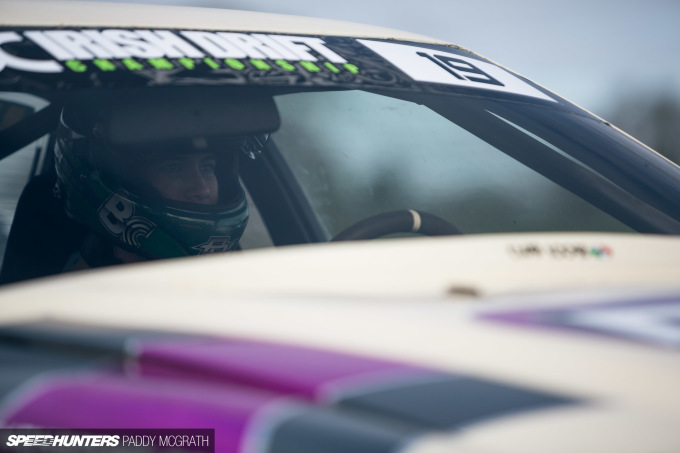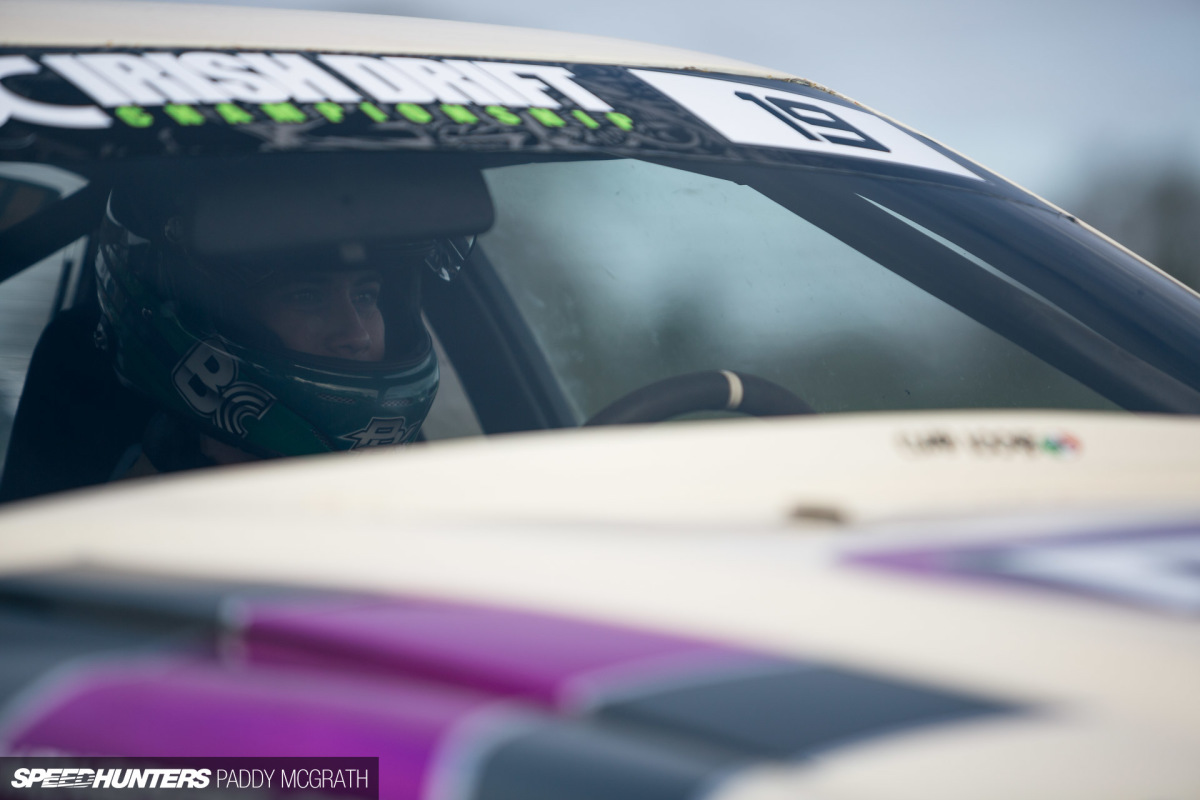 With a place booked in the Top 16, the time for talk was over; it was finally time to see how Forrest would fare in battle.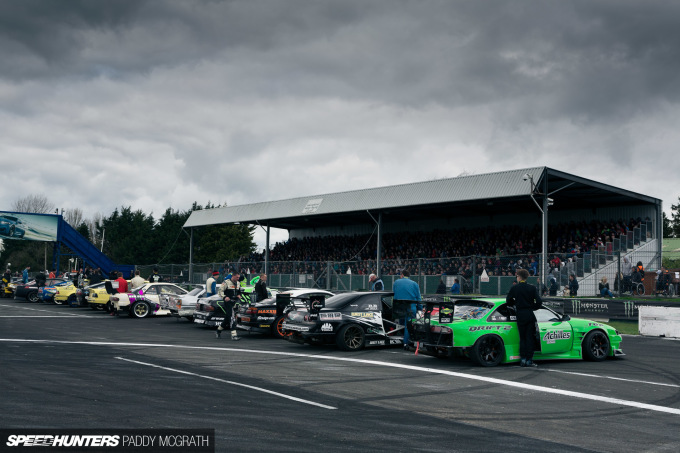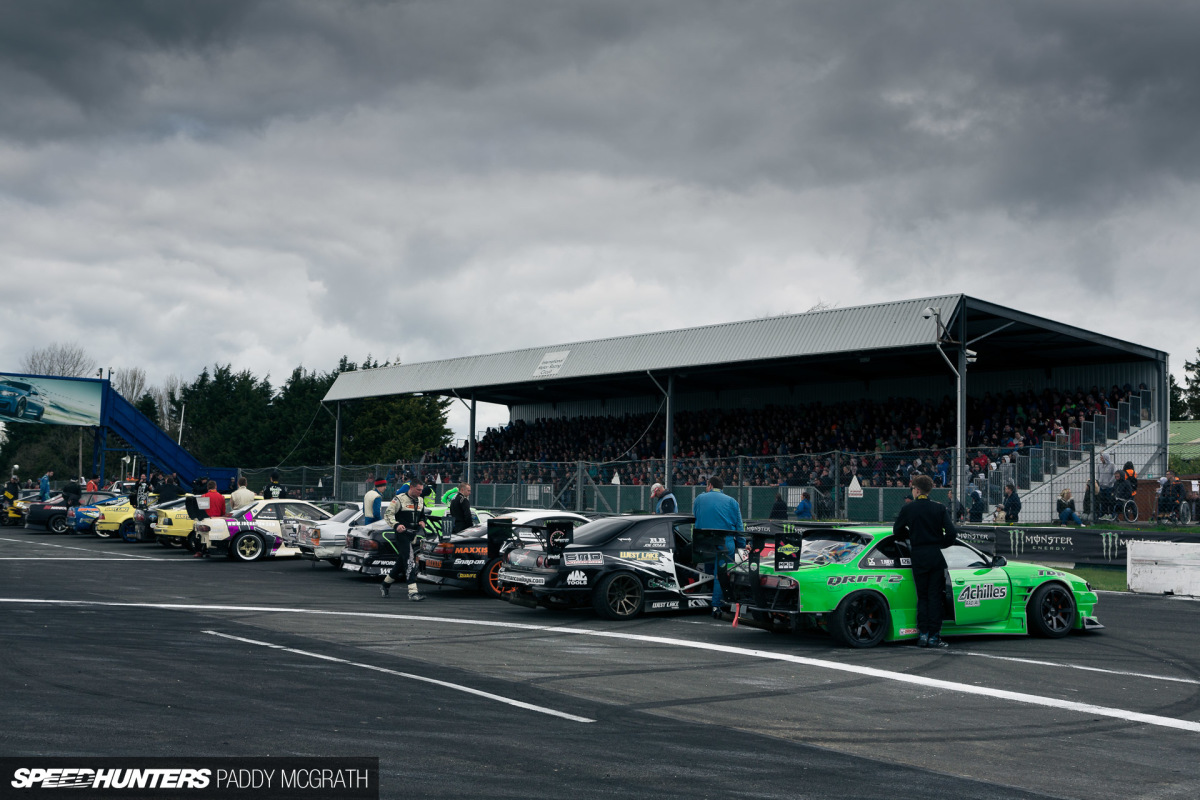 His 15 competitors would feature one former and one reigning IDC champion, along with the same split of BDC reigning and former champions. A more competitive field you would struggle to find.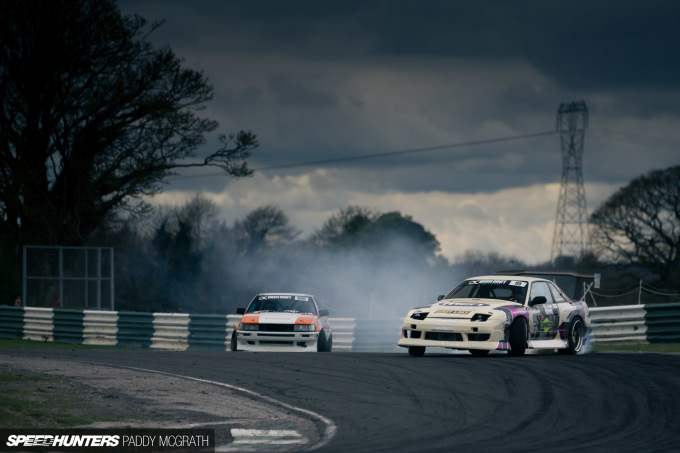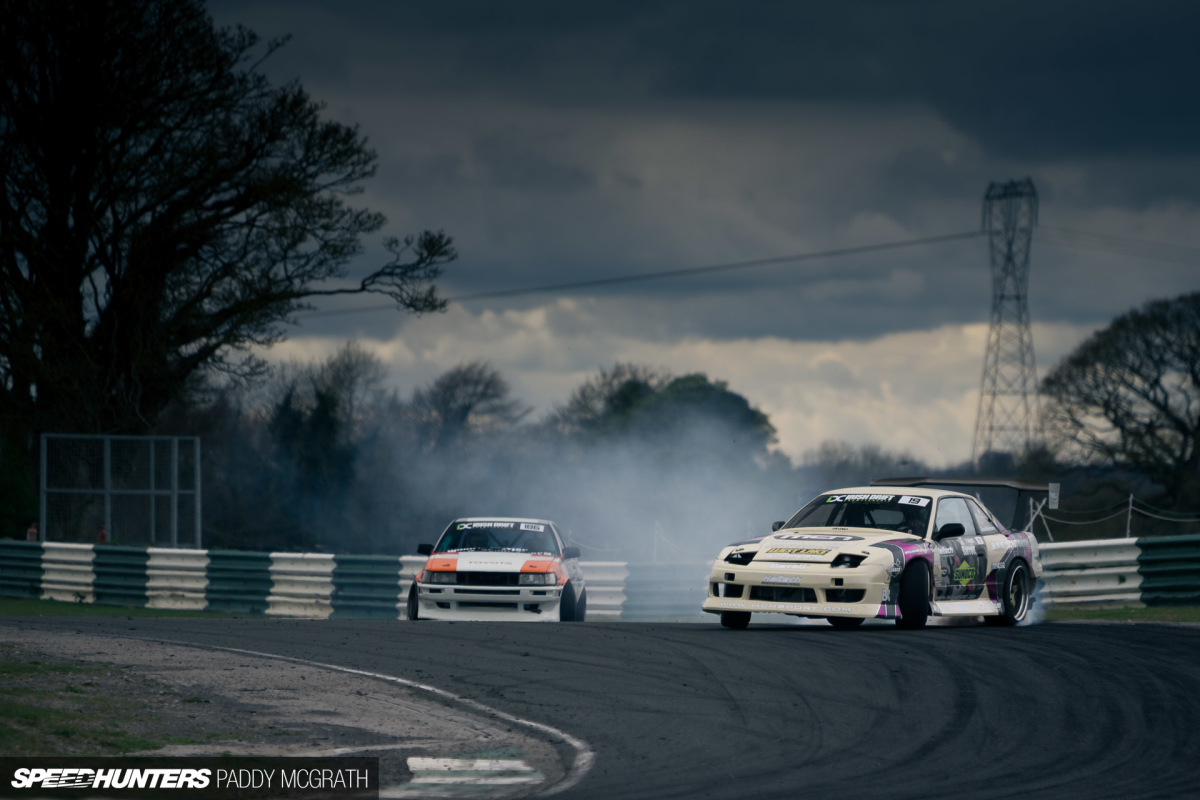 Forrest's first battle saw him face the potential banana skin of the low-powered AE86 of David Hobbs. Hobbs' Corolla features an naturally-aspirated Yamaha BEAMS engine, typically found in the Toyota Altezza and producing around 190hp. Whilst he would have little difficulty leading, trying to keep the big power and high grip 240SX sideways was a bigger challenge, but Wang despatched Hobbs with relative aplomb.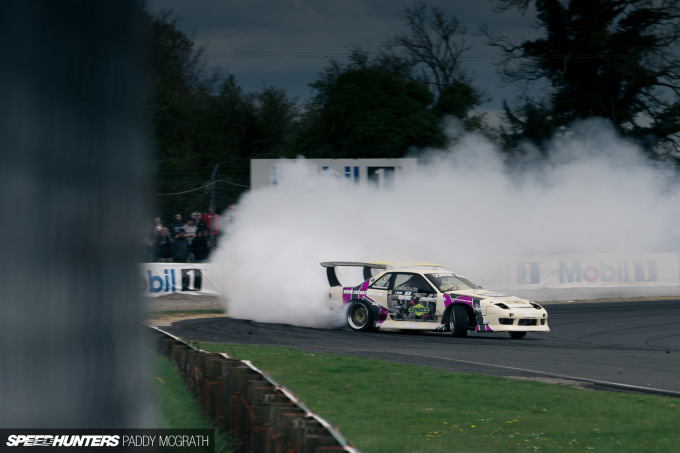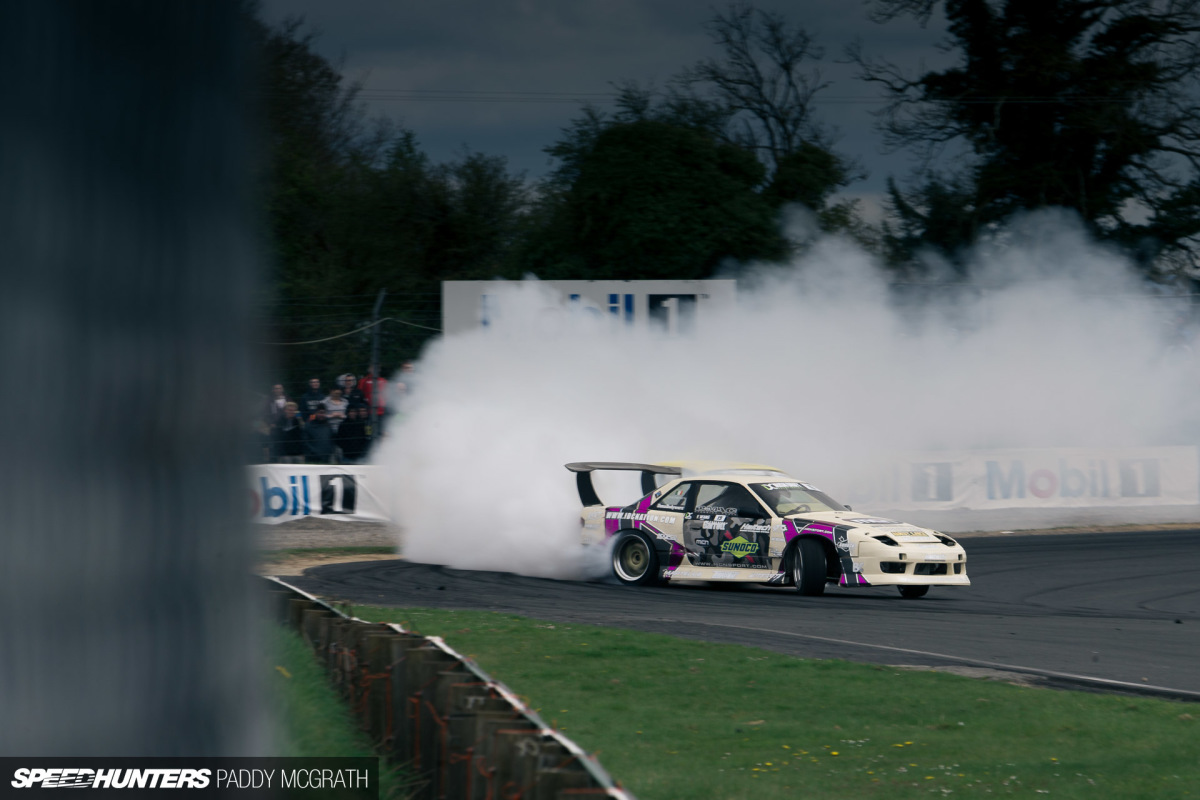 His Top 8 battle would see him take on a formidable rival in Paul McCarthy, behind the wheel of his yellow E36 M3. It might not look quite as sharp as its rivals, but the famous yellow BMWs of the McCarthy brothers have claimed many scalps over the years.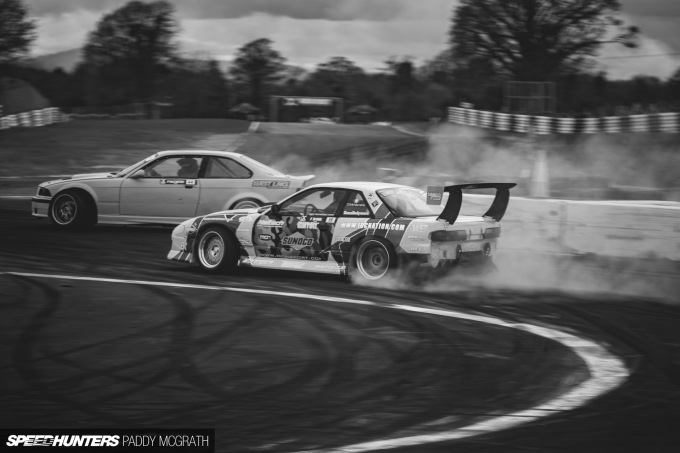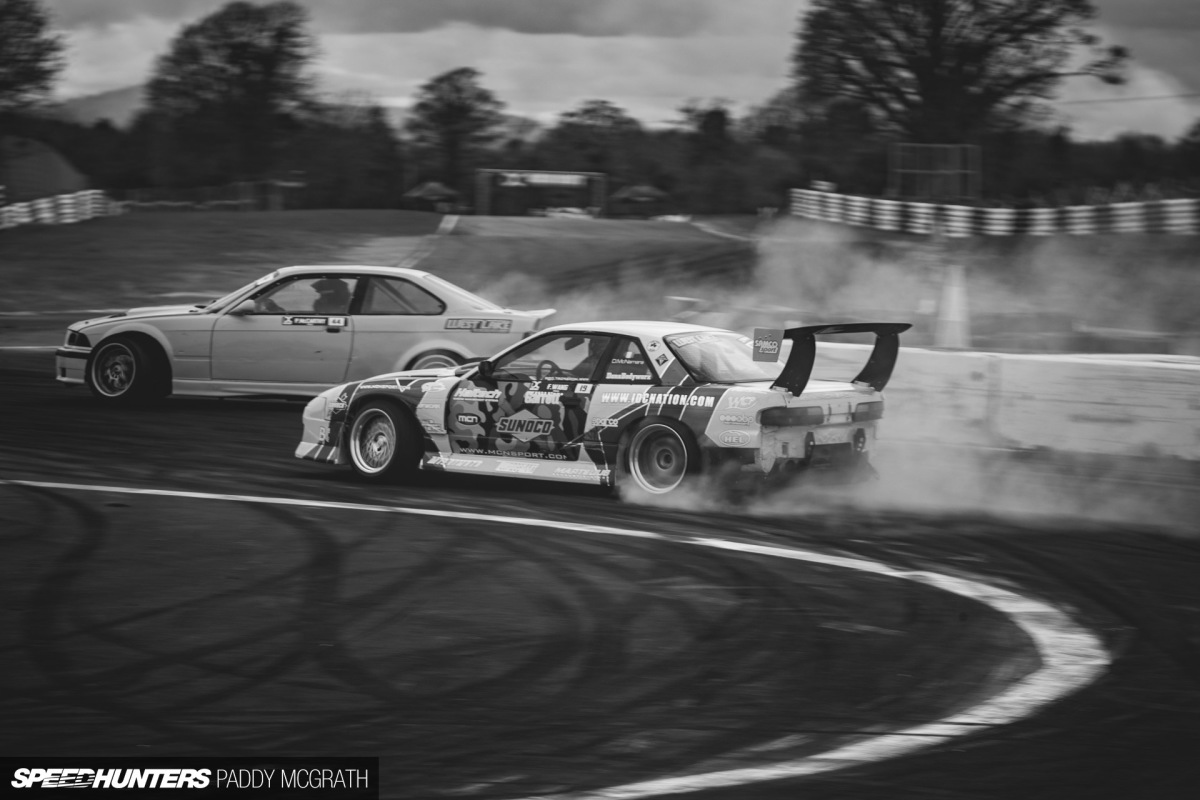 Keeping a cool head, Forrest would progress once more. He was now only two battles from a famous victory.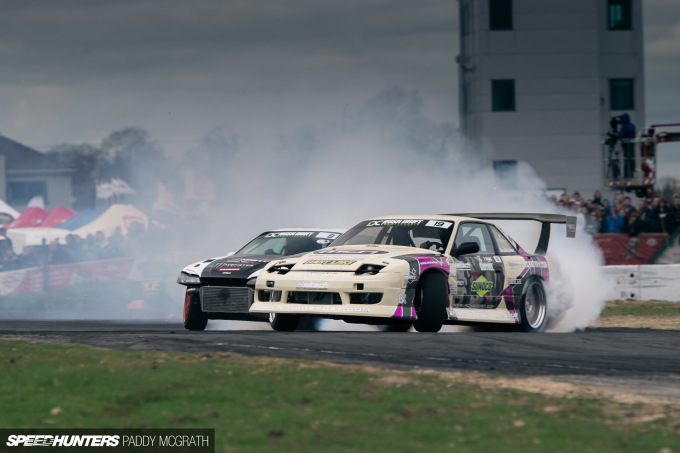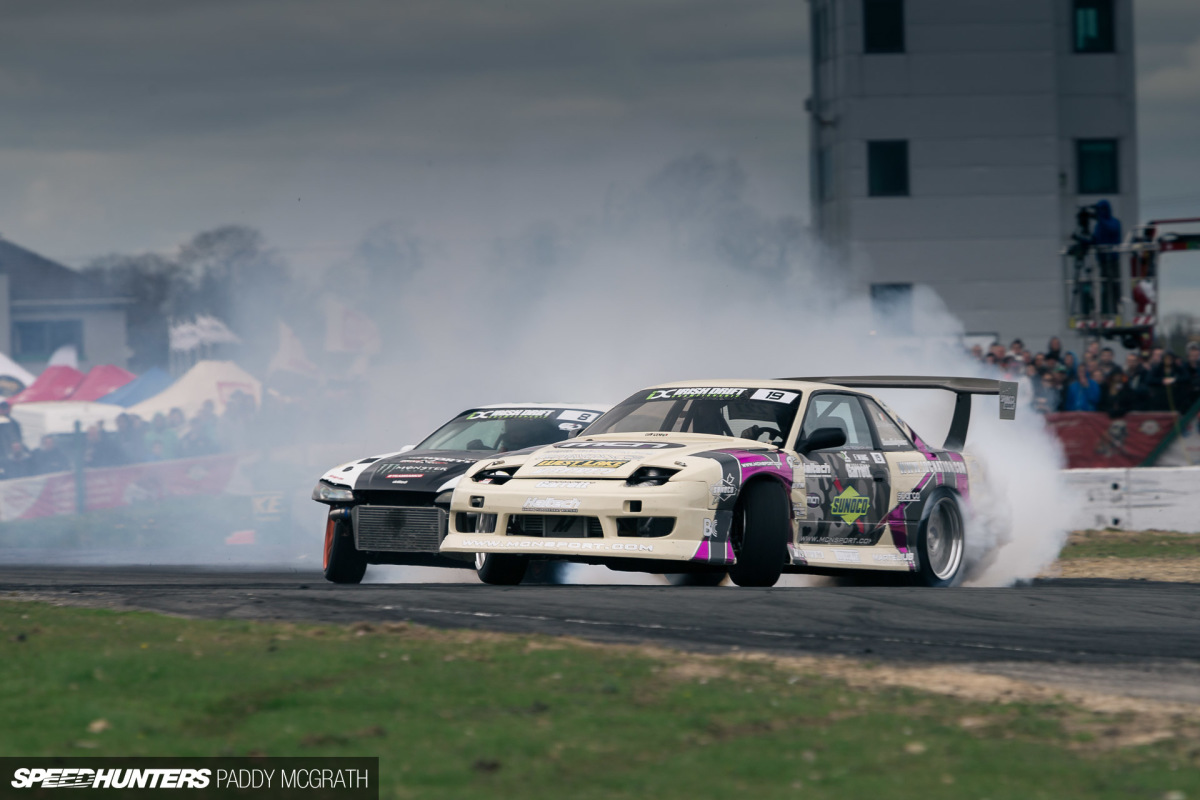 At this stage of the event, James Deane, Jack Shanahan and Tomás Kiely had already been eliminated. Deane in a borrowed car was knocked out by long time friend and rival Nigel Colfer, whilst uncharacteristic errors saw the two 16-year-olds both eliminated far earlier in the competition than anyone anticipated.
Next up for Forrest was the ultra consistent Shane O'Sullivan in the Japspeed S15 Silvia. Shane, a former BDC champion, has never won an IDC event and has been dead-set on breaking his own streak. After a solid lead run, it was up to Wang to make an impression on the judges during his chase.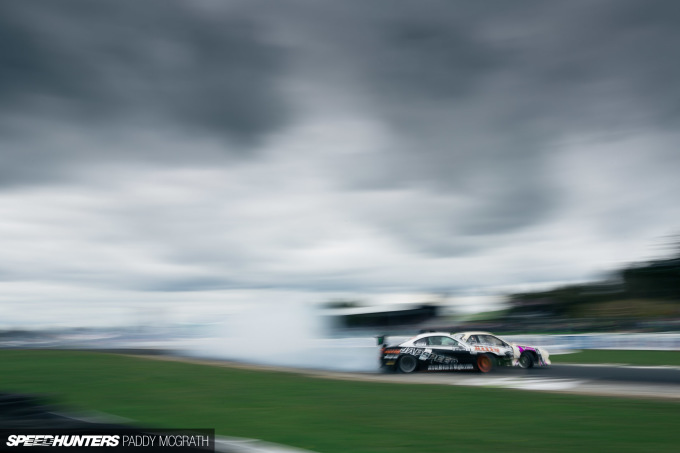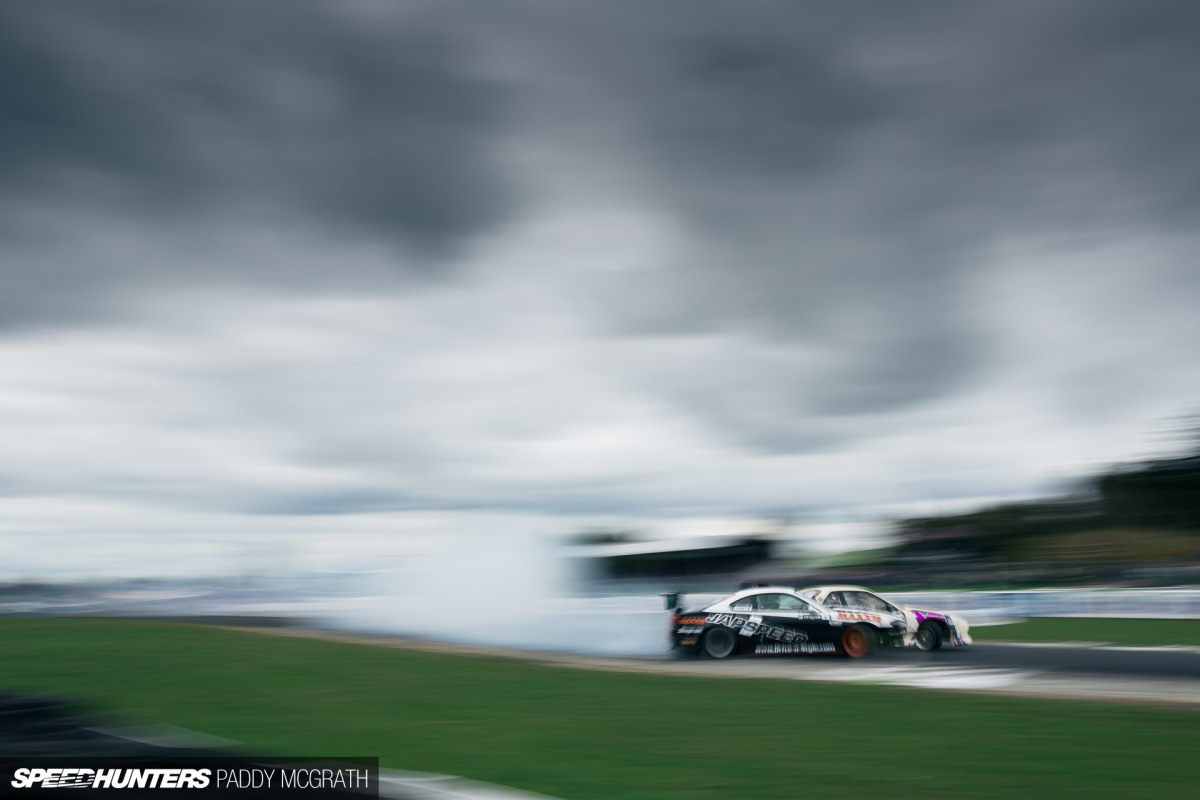 However, an uncharacteristic mistake saw Forrest straighten at the second clipping point. Knowing it was now do or die, he absolutely stuck the 240SX into every last inch of the Japspeed car's personal space.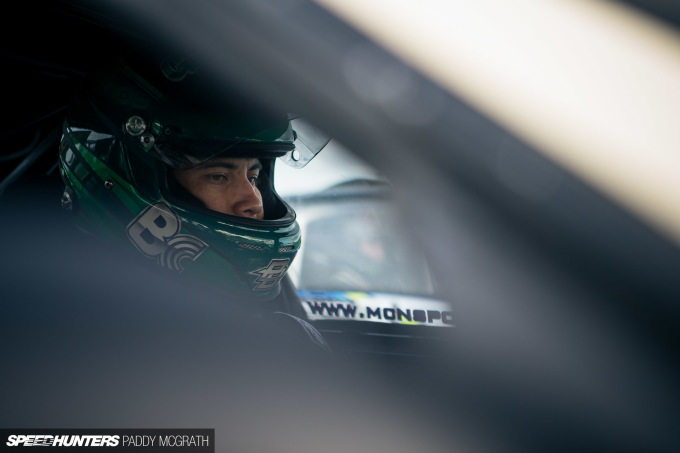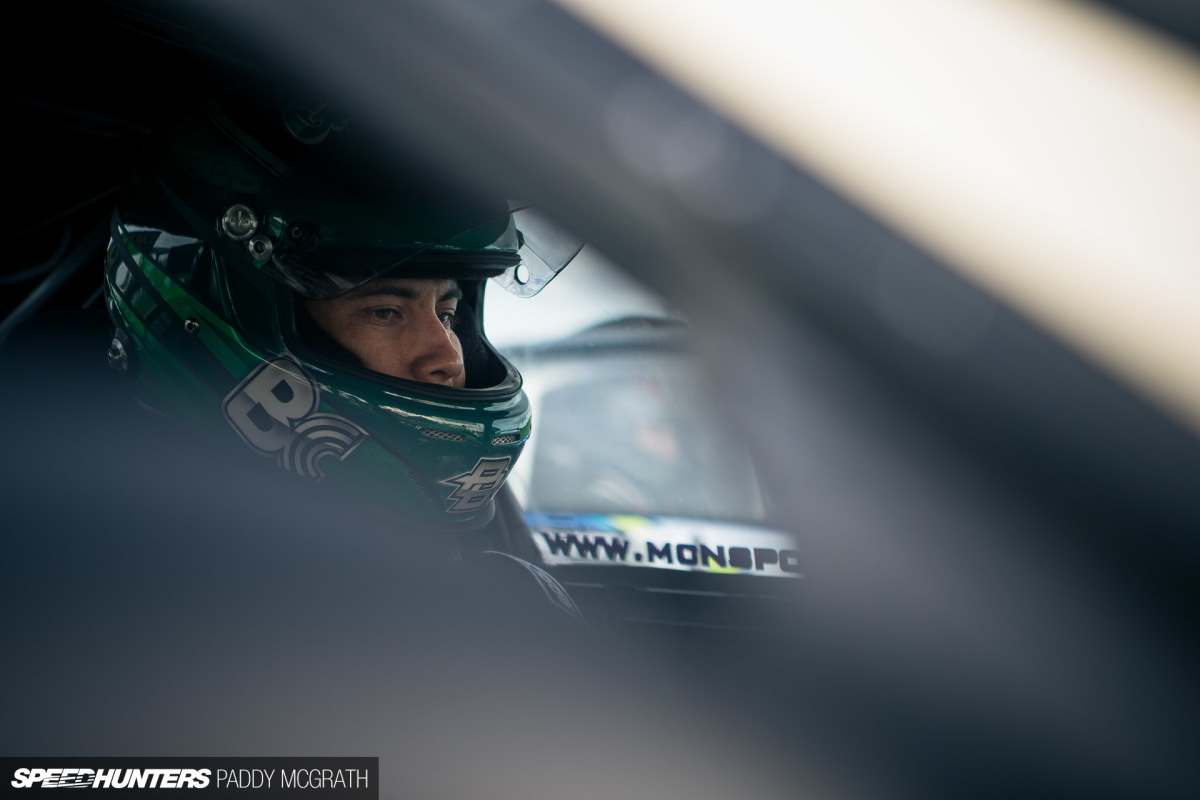 O'Sullivan wasn't phased by Wang's aggression and continued his run as he would have liked, eliminating Forrest in the process. The unbeaten streak lives on.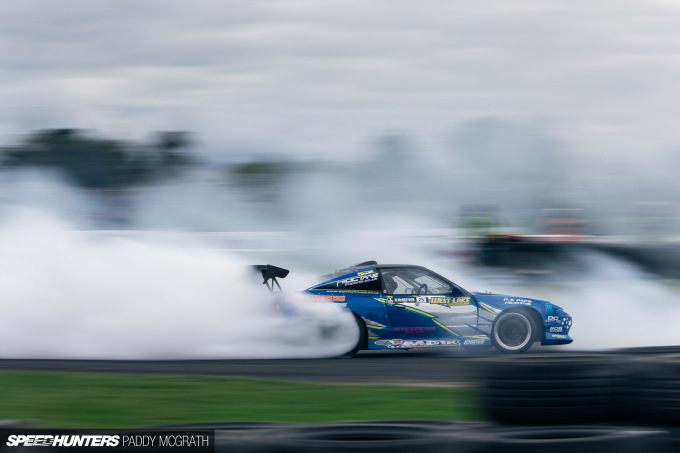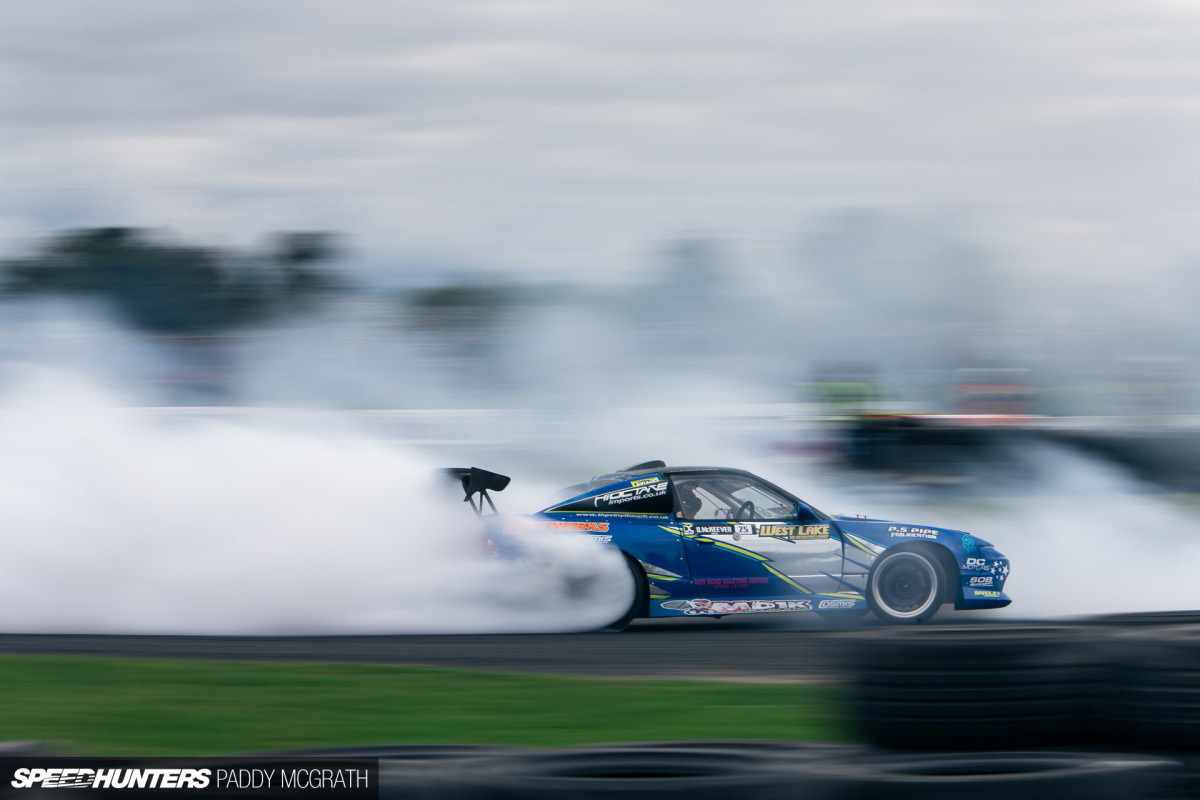 In the final, O'Sullivan would go toe-to-toe with 20-year-old Duane McKeeever, himself a previous IDC champion at 18 years old. The last season was tough on Duane as car trouble prevented him from mounting a title defence, but going by his and his car's performance at Round 1, those troubles are behind him.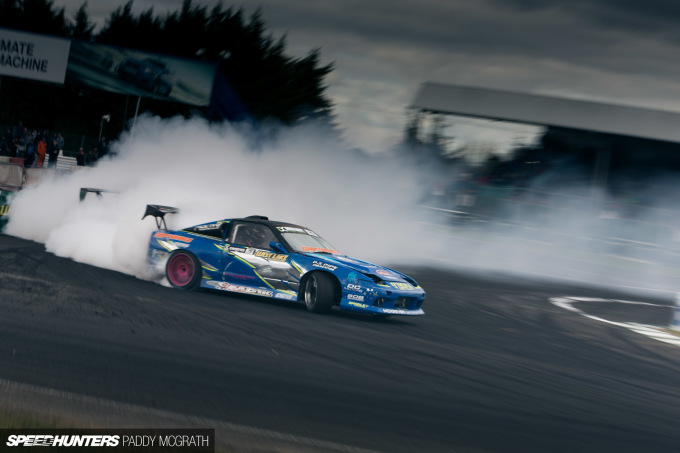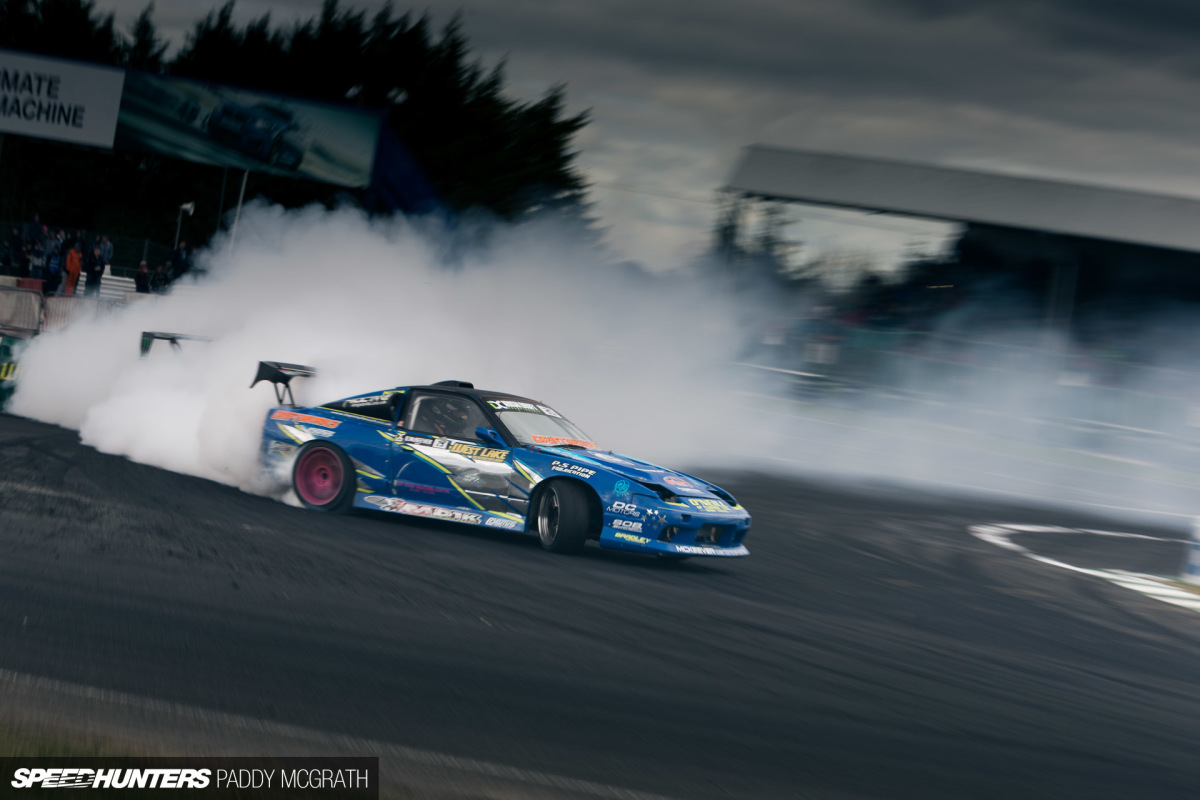 There was very little to separate the two drivers, but I think in the end, Duane's more aggressive chase run gave him the edge and the overall victory at the first round.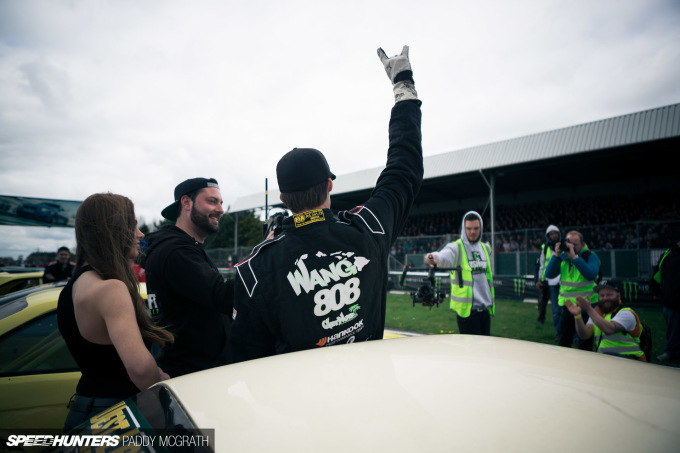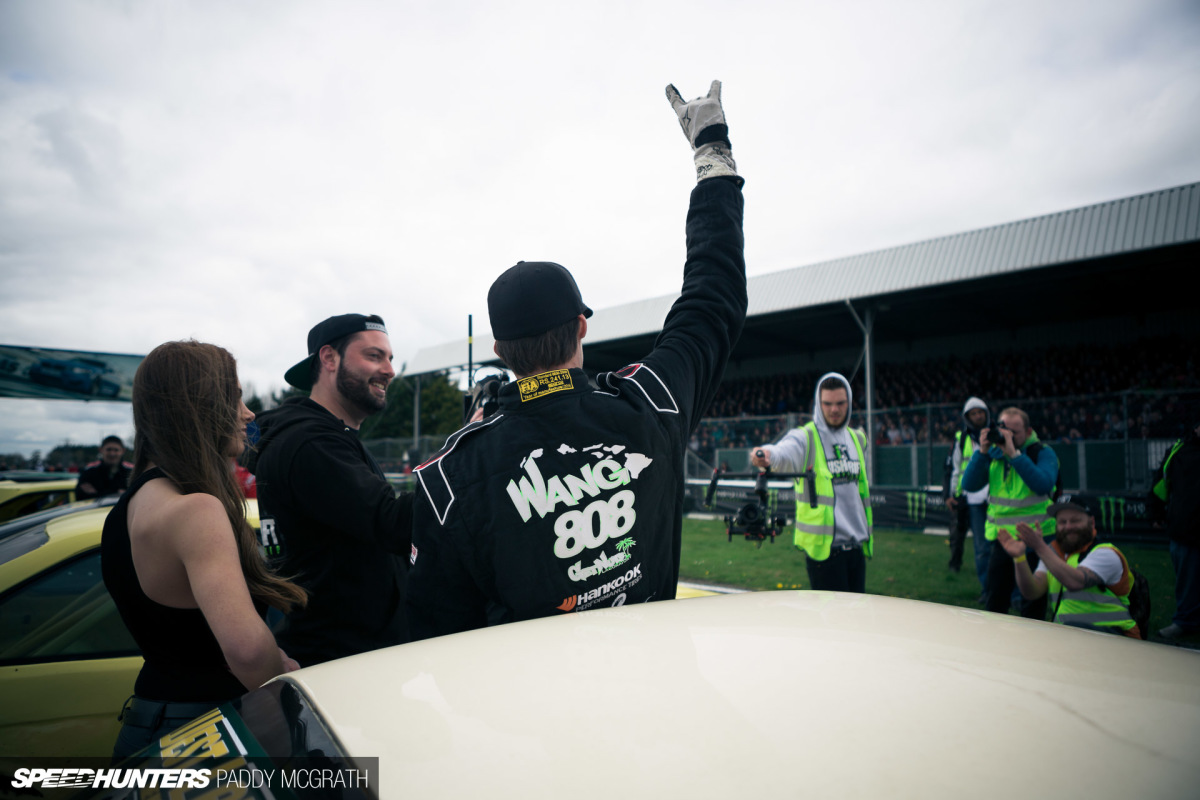 Forrest wouldn't go home empty-handed though, as he took the third spot on the podium after Colfer retired the Low Brain Ps13 with a clutch failure.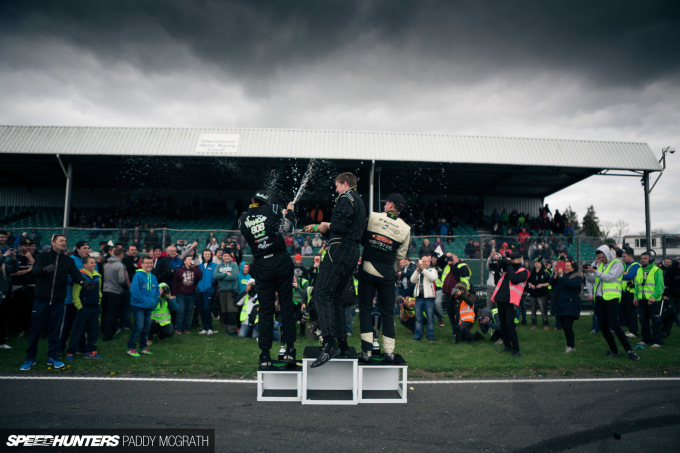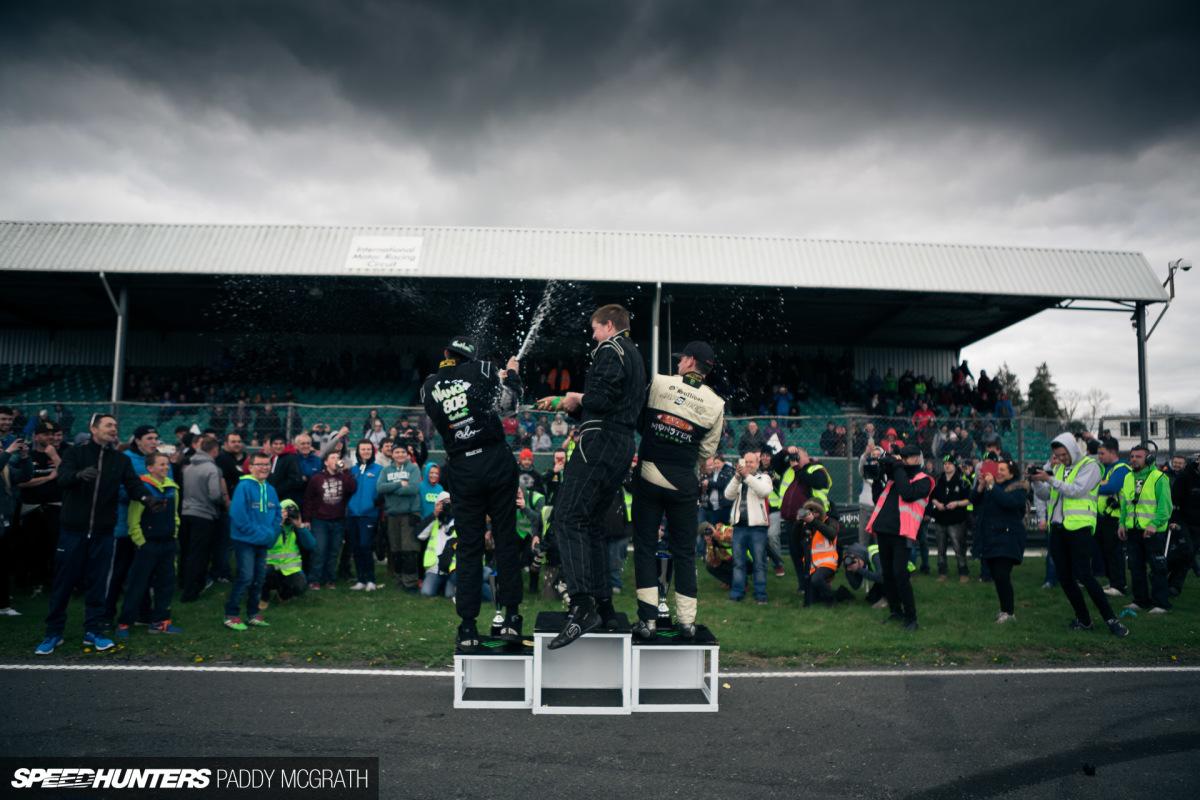 A podium was the very least that Forrest deserved on the day, after an astounding debut in the Irish Drift Championship. Unlike some of the others who tried before him, Forrest took the event and his rivals seriously from the get-go. I honestly don't think anyone in the crowd would have begrudged him the win.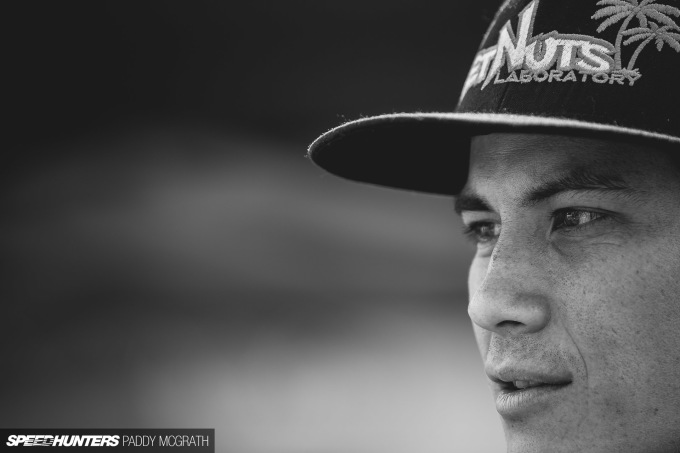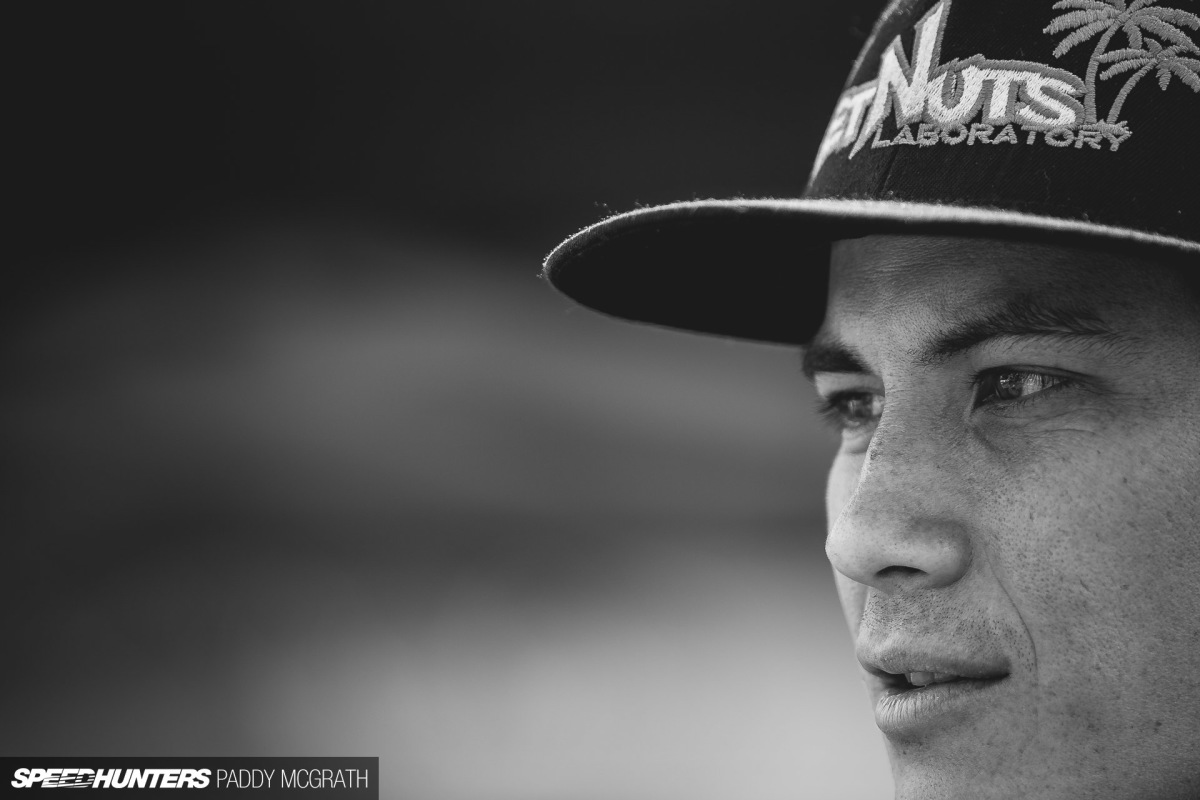 Speaking to him afterwards, he showed a great amount of admiration for what the Irish drift community has created, seemingly from nothing. The quality of drivers and cars impressed him and I felt a sense of pride in how highly he spoke of his experience here. The feeling was mutual of course; I know that Forrest would be welcomed back to Ireland with open arms at any stage in the future.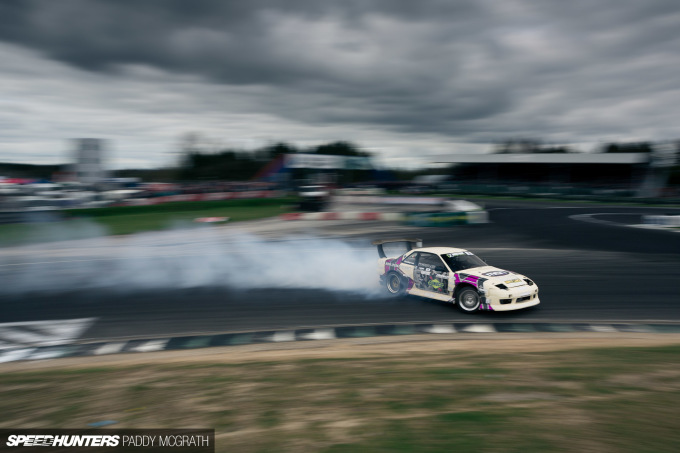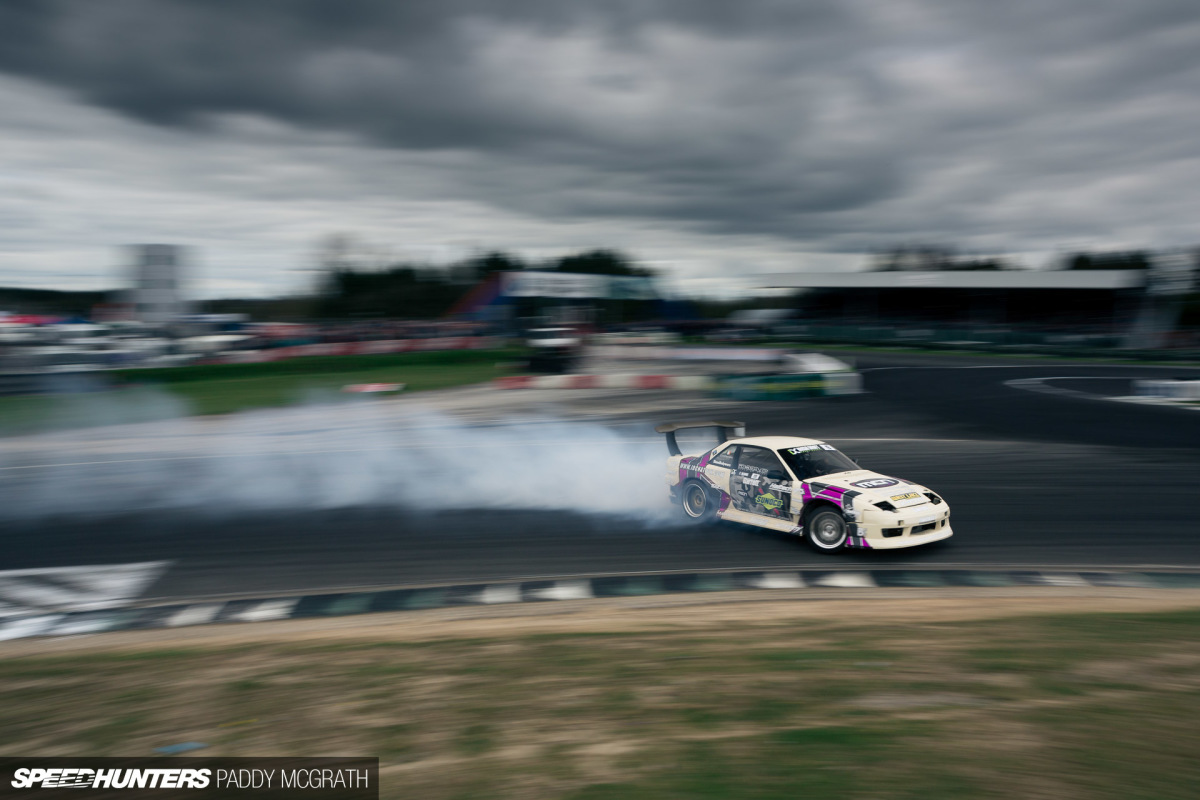 Truly, he's the best driver that I've seen compete at Mondello not to win.
Maybe next time…
Paddy McGrath
Instagram: pmcgphotos
Twitter: pmcgphotos
paddy@speedhunters.com
Cutting Room Floor