In some ways, this post was inspired by Larry's recent Random Snap where he talked about the phenomenon of what can happen at 1/6400th of a second. I too, along with countless others I'm sure, have become fascinated by the curious little things that can occur when taking photographs, and this weekend gone, I got a pretty good example of one.
We shoot so much at events that probably 98 per cent of images are never published or seen outside of our editing suites. There's often just too much to tell, and we would be here until next year trying to talk through everything. Of course, some things are far more interesting than others, which takes me to yesterday's Top 8 battle between Nigel Colfer and James Deane at the first round of IDC.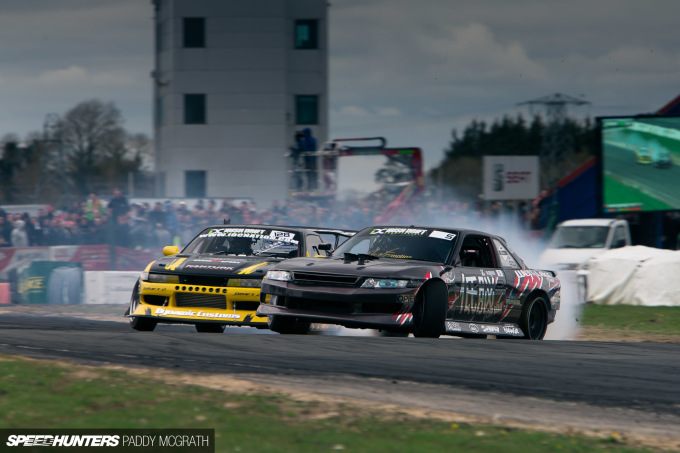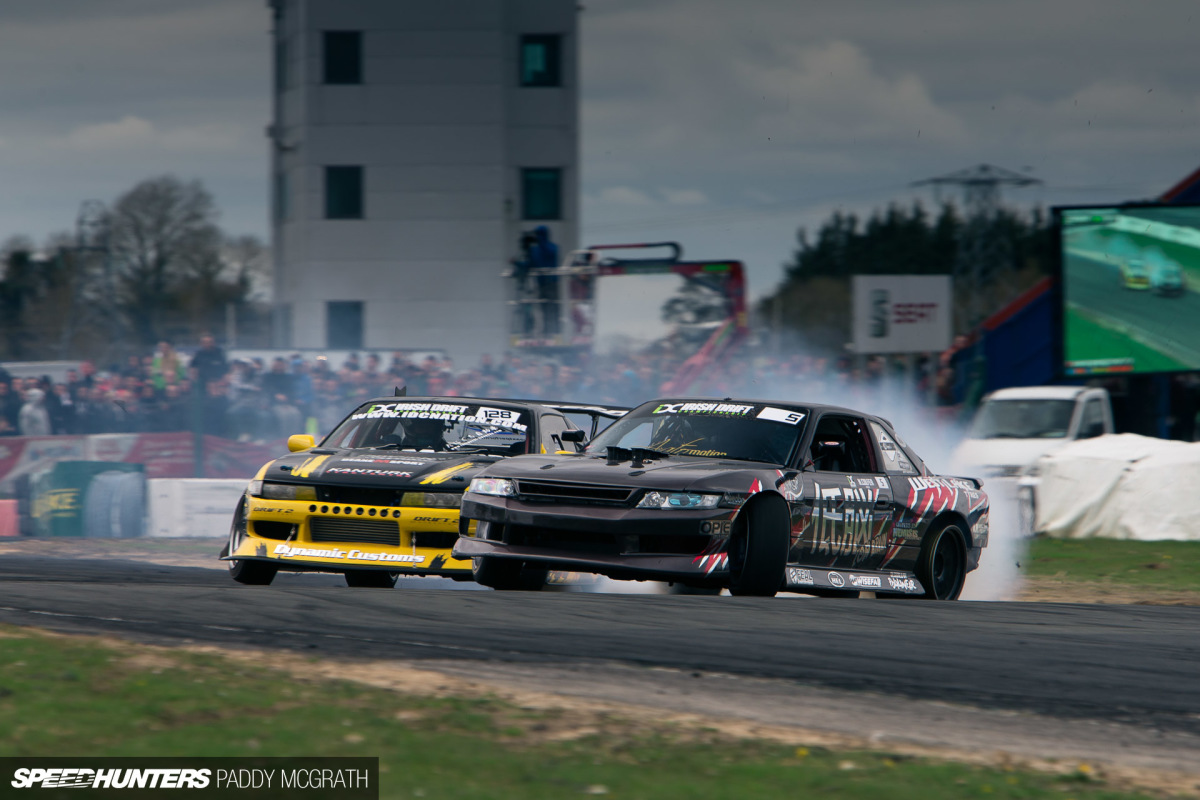 With both drivers in borrowed cars (Colfer's was pre-arranged, Deane was forced into the change after issues with his Falken Motorsports S14) it seemed like a relatively even playing field for two who have battled countless times before. In all those previous battles though, Colfer has never beaten Deane. The battle was into the final run of a OMT, with Colfer in the Low Brain Odyvia PS13 leading Deane's borrowed yellow PS13.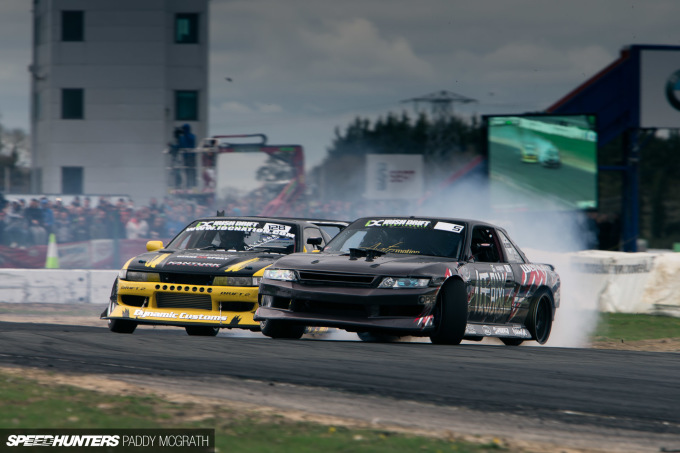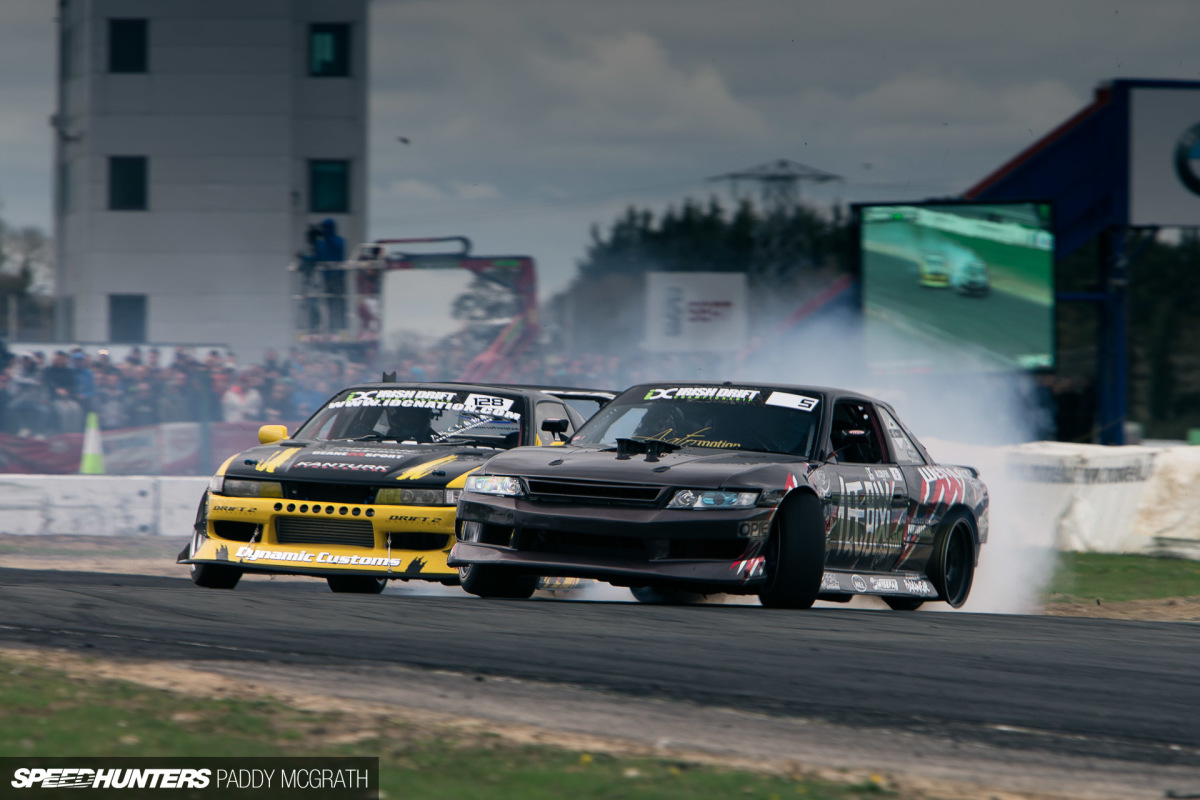 As Colfer appeared first from camera left, the ex-Mosler Le Mans-sourced V8 screaming its heart out in the LBD car, his rear-left tyre was curiously no where to be seen, at least at first. The car squatted back into this corner, lifting the front driver's side wheel clean off the ground and gouging the tarmac with the exposed rim. This was happening at roughly 80km/h (50mph) sideways, so it was only afterwards I noticed that the tyre was still there, but it had de-beaded.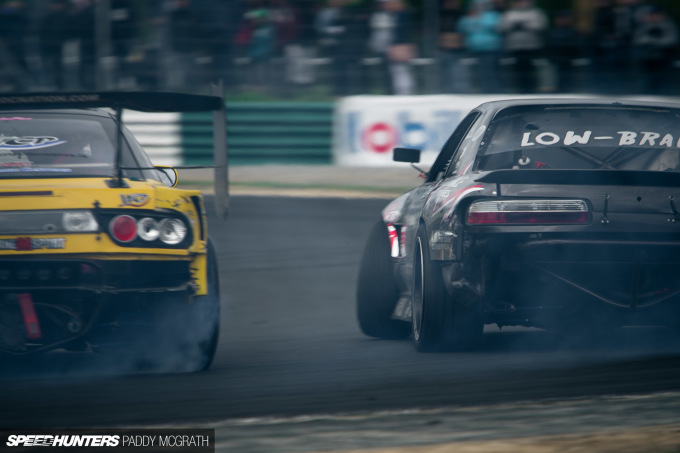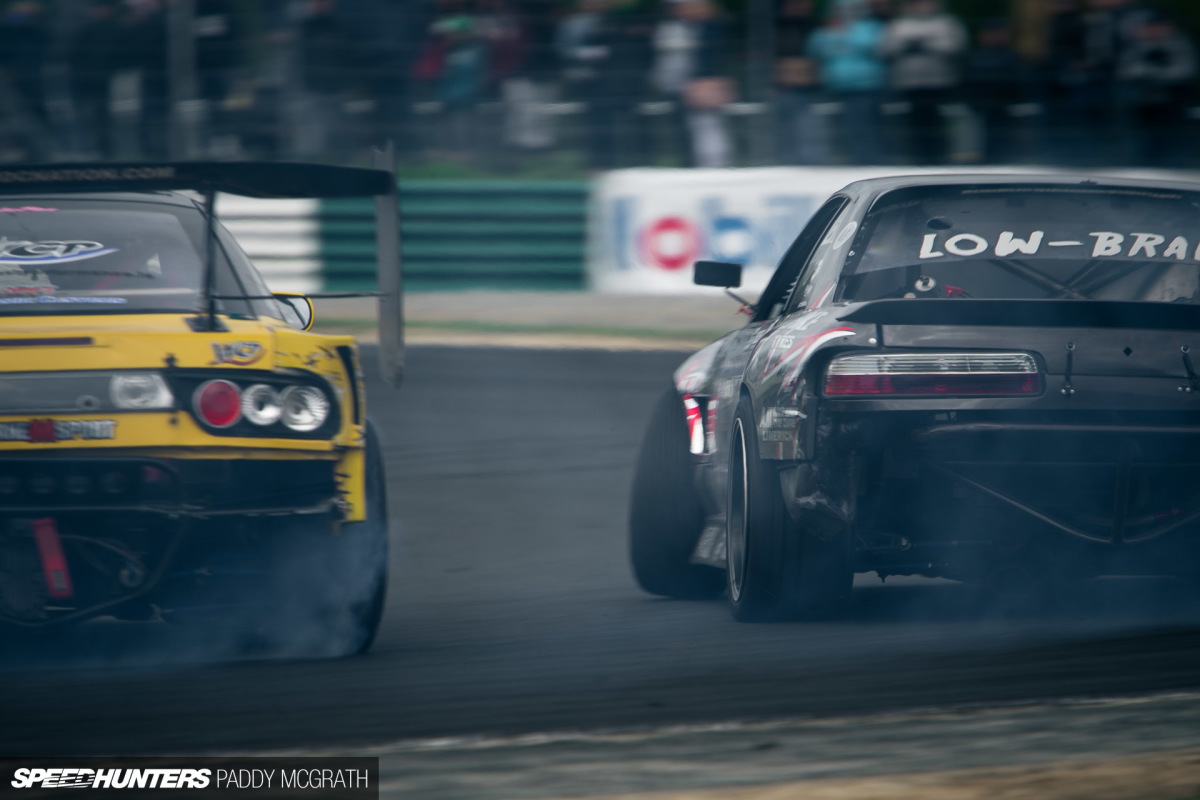 This is where it gets interesting though. As the two cars transitioned into the Mobil 1 hairpin, the inertia from the manoeuvre helped the tyre to re-seat itself. This photo was taken roughly just under three seconds after the one above it.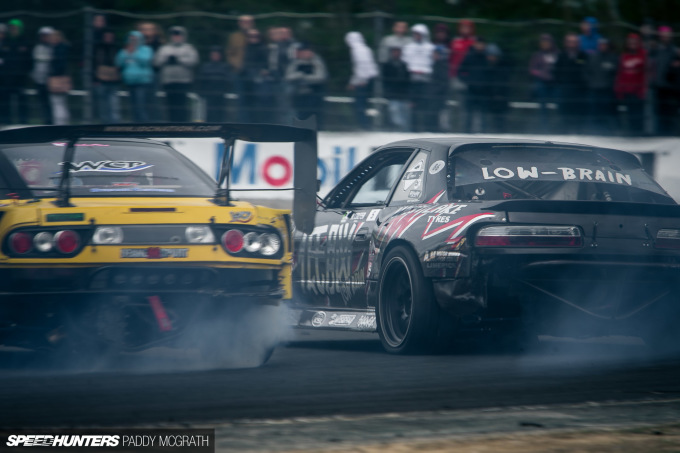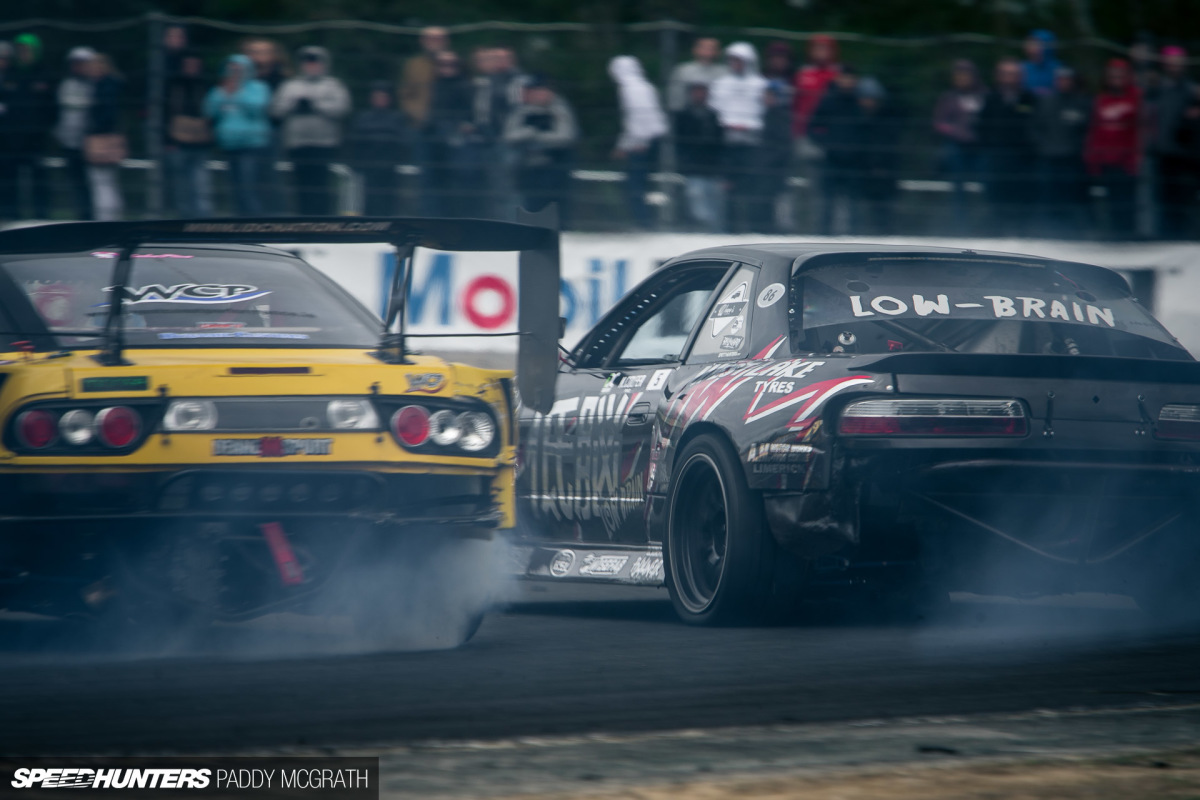 It stayed in place for the rest of the run and another five clipping points where Deane did his best to put another win over Colfer. This time was to be different though, as the judges deemed that Colfer had done more to progress through and to beat Deane for the first time in his career. Talk about doing it in style.
More coverage from the opening round of IDC is coming this week – following Forrest Wang on his first Irish adventure included.
Paddy McGrath
Instagram: pmcgphotos
Twitter: pmcgphotos
paddy@speedhunters.com