Passion
Passion. It's a word that is bandied about all too often these days. 'You must have passion for your job'. 'He plays the guitar with passion'. 'This car restoration is a passion project'. Passion!
Where does it come from? Why is it so wildly disparate between seemingly similar people? And why do we let this unknown force determine how we spend our money, time and even whole lives?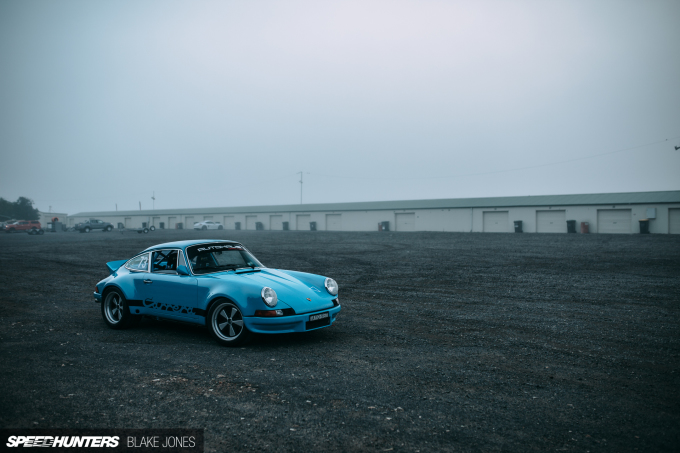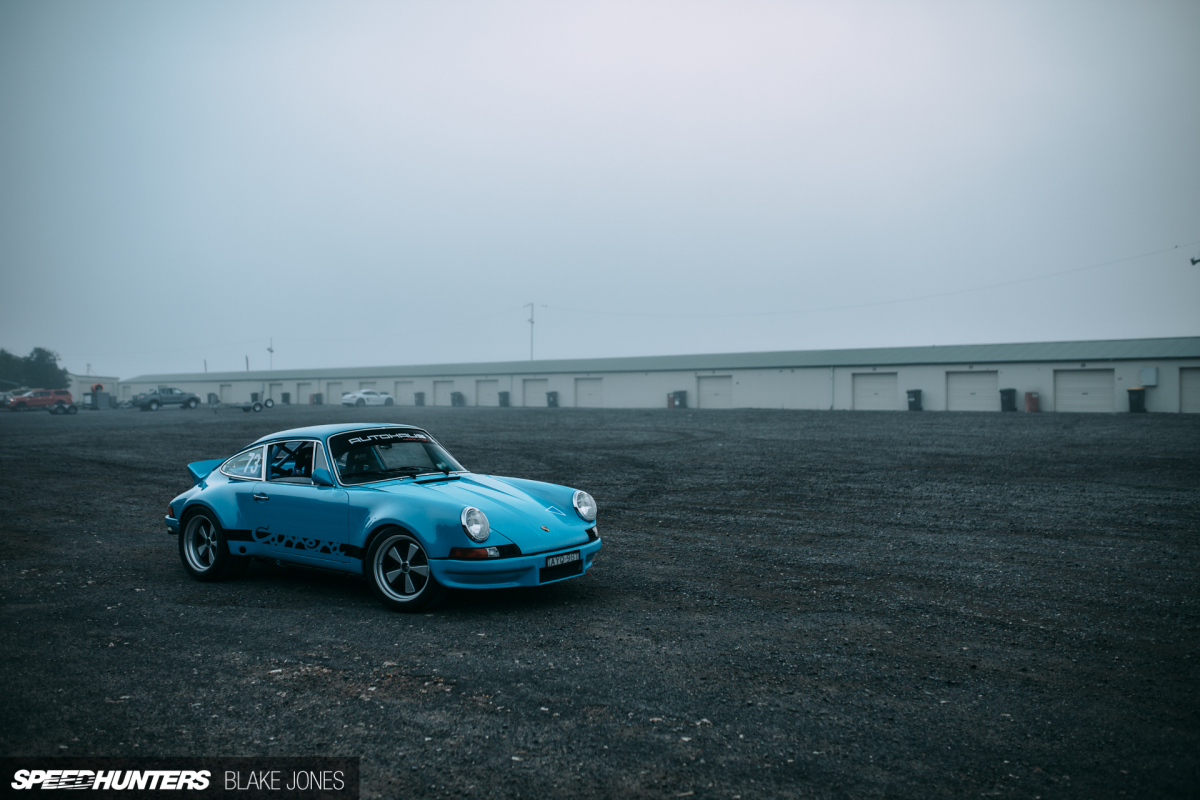 Well, I'm just a bloke who writes about cars, so I have no idea. Sorry about that. But what I can tell you about is the passion of one man – a passion to build his dream car – and how I came to write about it.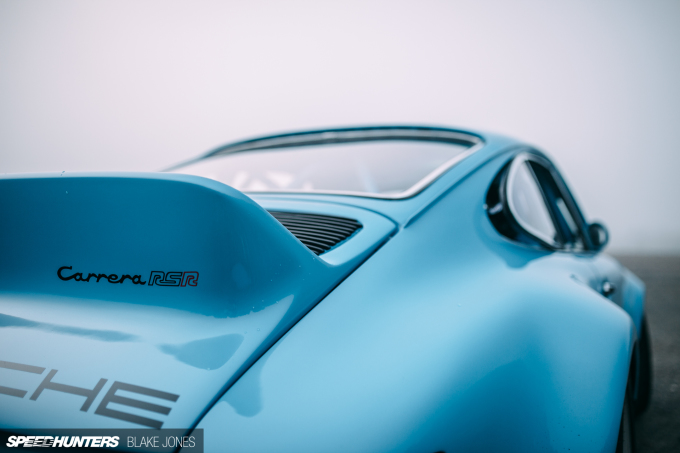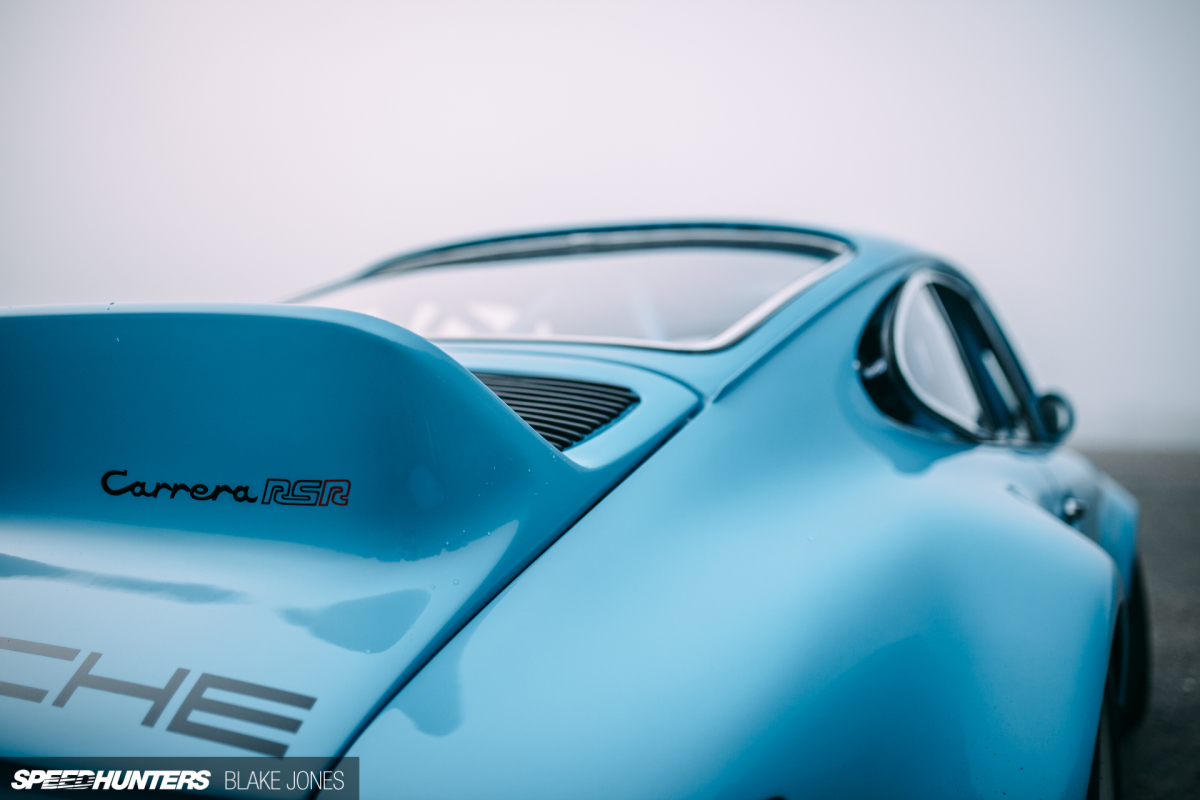 It's almost five years ago that I photographed this car. That's not to say I've been waiting five years to write this story, but rather this is the second time I've admired it through a viewfinder and gone on to write a few words.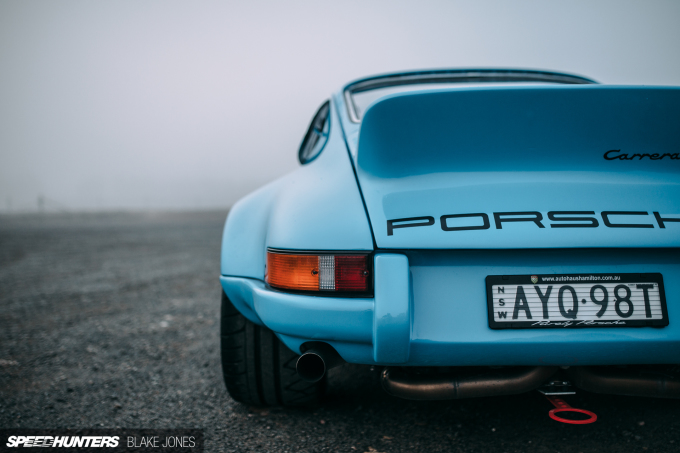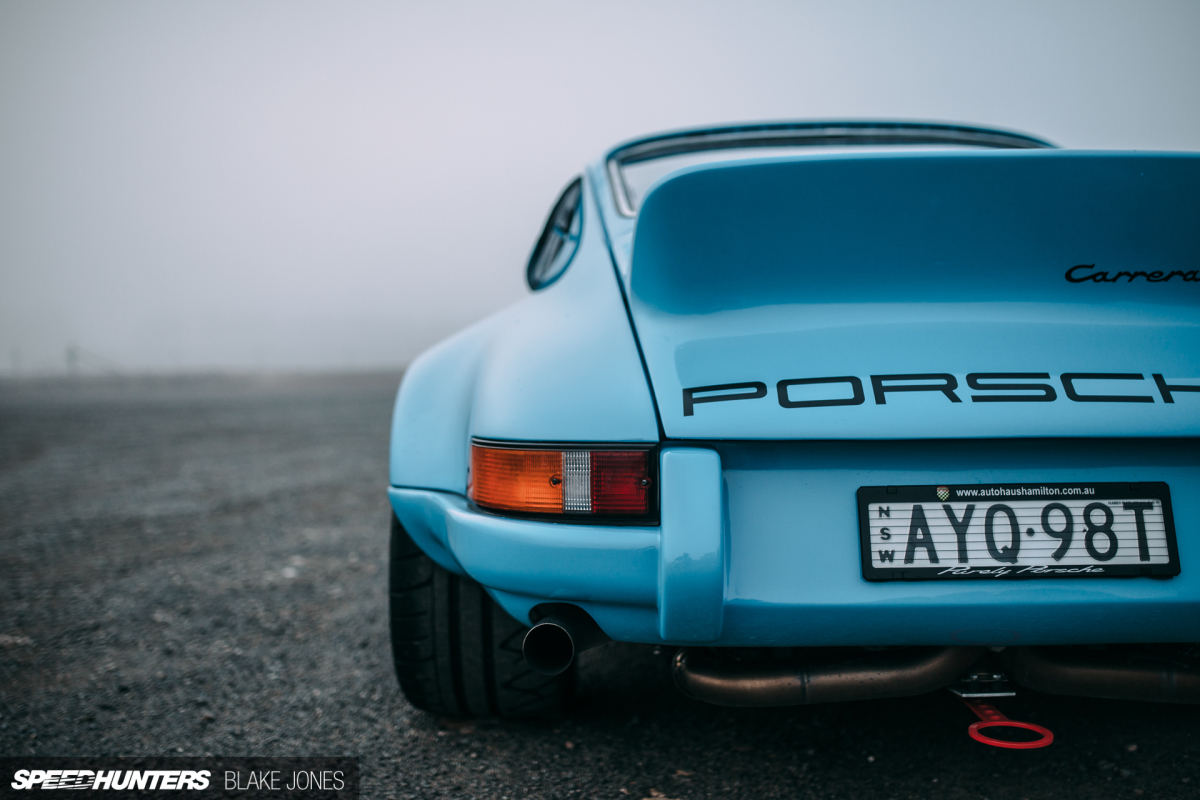 The first time around I was fairly new to photography and had approached Graeme at a local Porsche Club event, basic Canon Rebel T1i in hand, and asked if I could take a few photos for a story on my then-fledgling blog. He happily obliged and I cheerily snapped off a handful of woefully overexposed photos. We talked all things 911 and got on like a house on fire. It was really one of those formative moments when I thought to myself, 'I'd love to do this for a job someday.'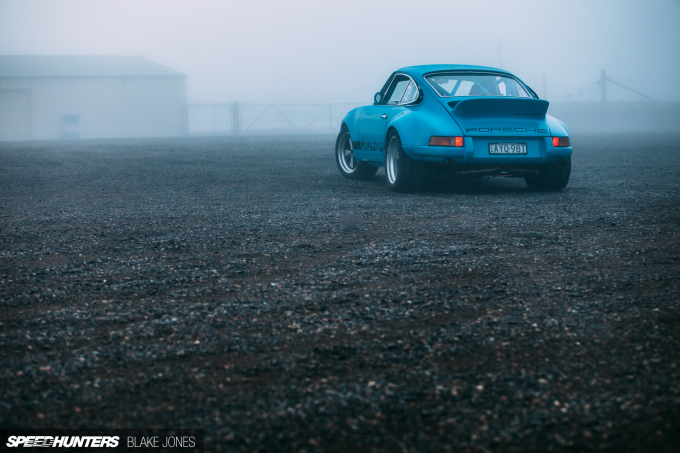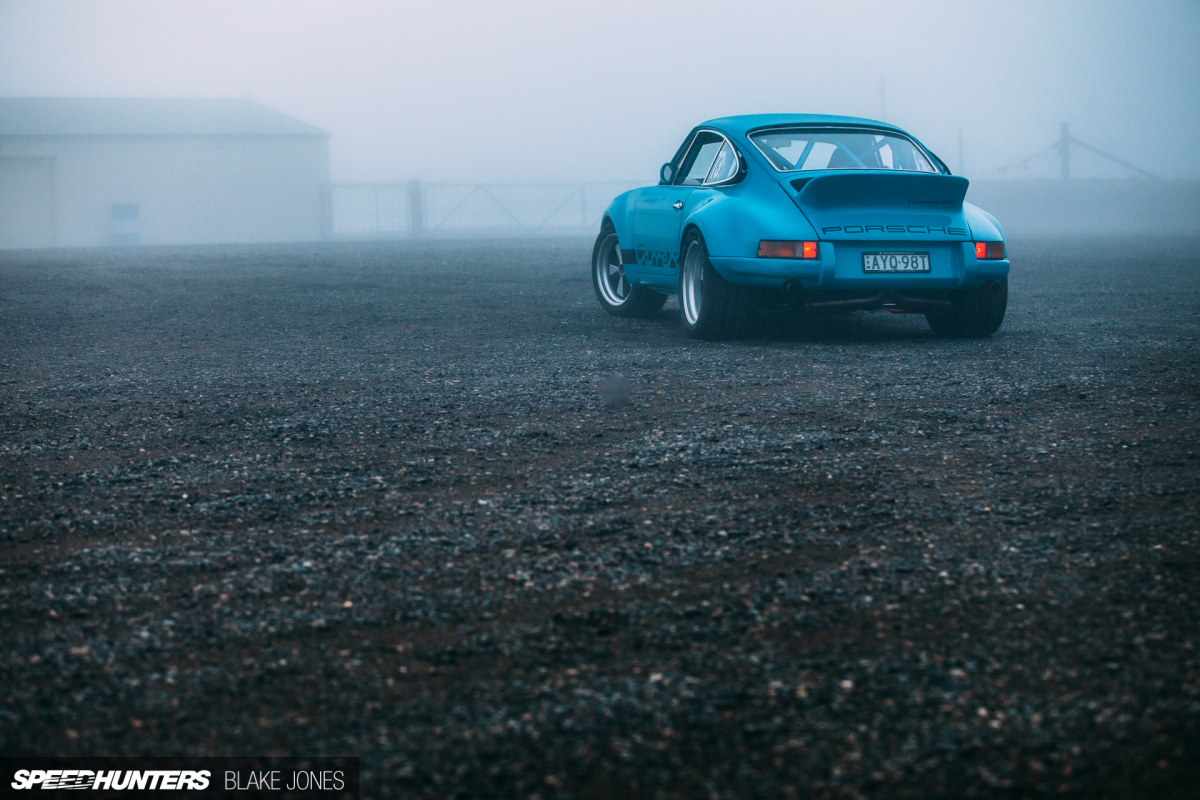 I'd like to think my photographic abilities have progressed slightly since then, but there's no doubting that Graeme has completely and utterly evolved his 1970 911 into something far beyond what it was five years ago. What was a nicely appointed white '73 RS replica has become one of Australia's – if not the world's – best examples of a modified early 911.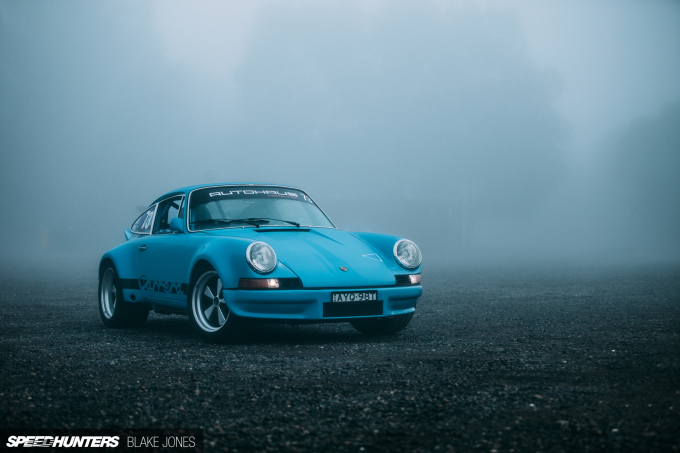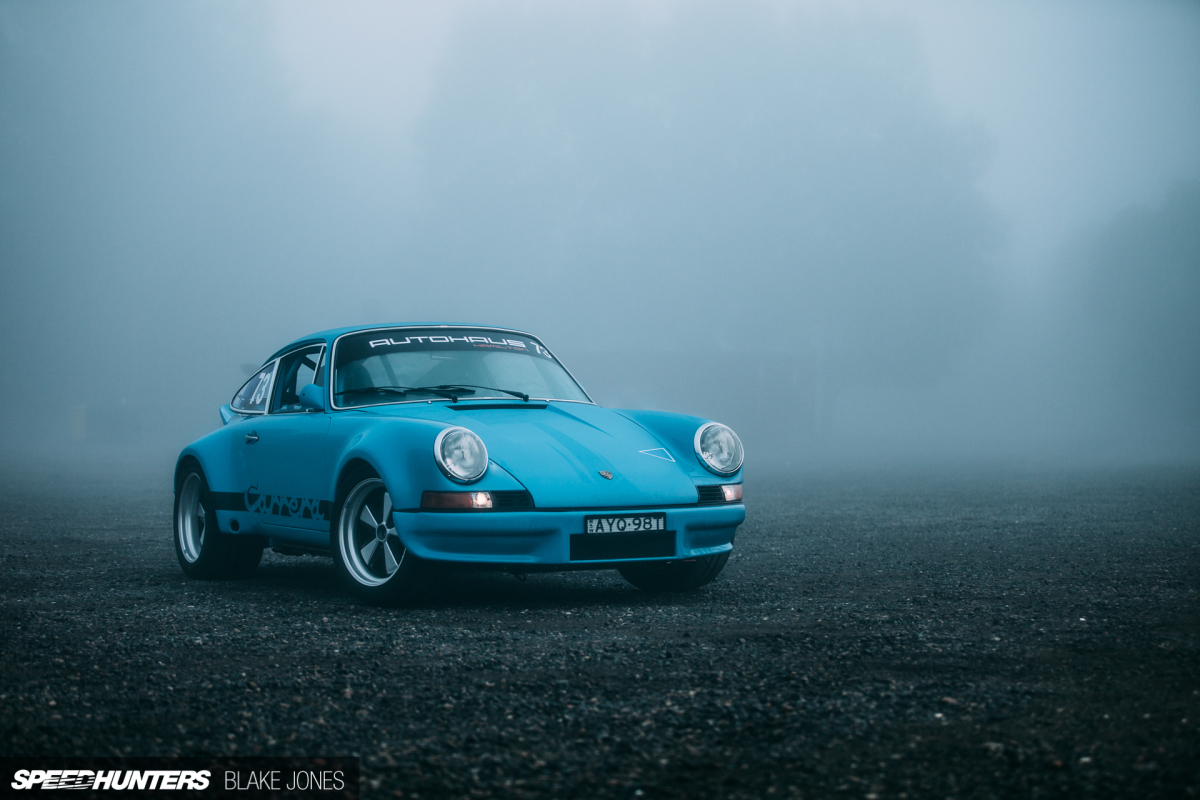 Which brings me back to passion. I still don't have a definition for what it is, but it's the thing that brought me back to this car early on a foggy autumn morning in rural NSW. While I've been fortunate to practice my passion for telling automotive stories through images and words with Speedhunters, Graeme and the team at Autohaus Hamilton have been labouring away in their Northern Sydney workshop, building their own version of Porsche perfection.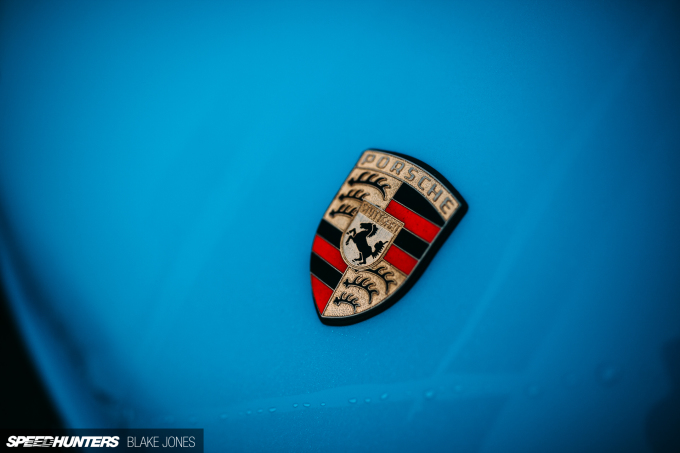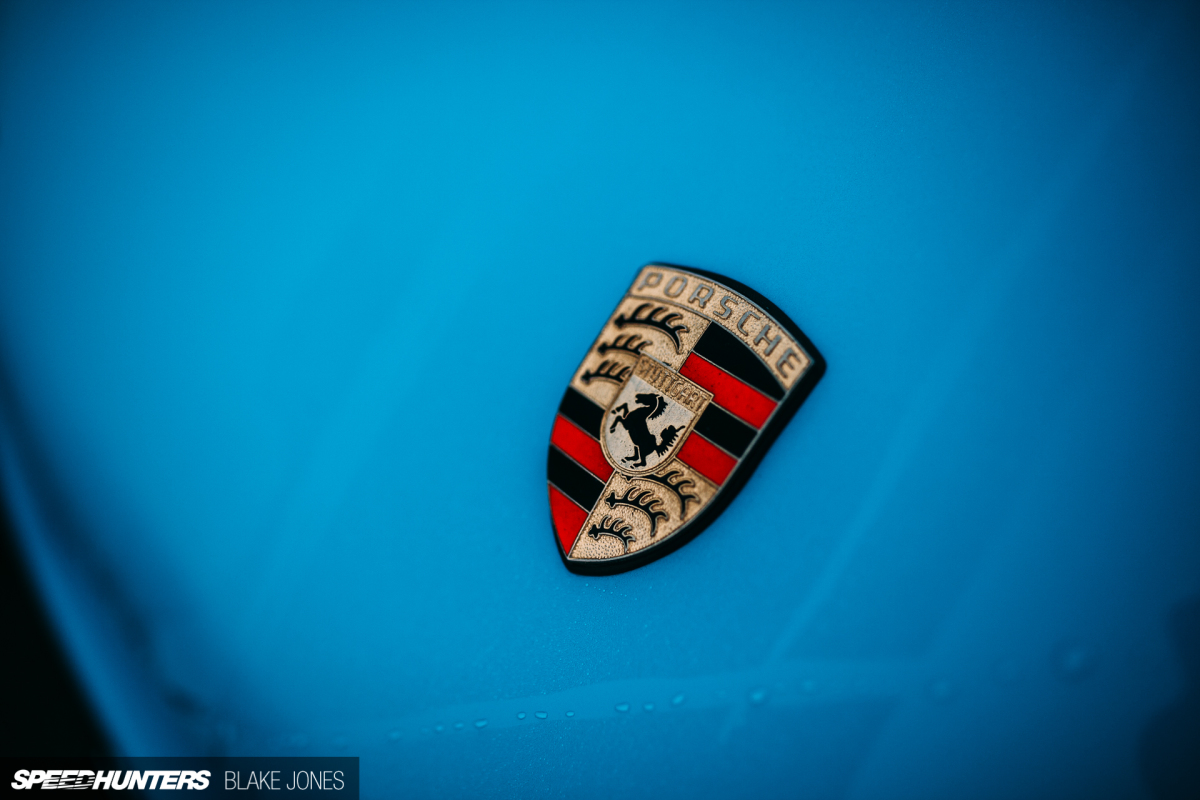 It's a well known fact that the genuine 1973 2.8 RSR is, for all intents and purposes, 'unobtanium'. Only 49 examples were built by the factory in the early '70s to contest GT endurance races such as Daytona and Sebring after rule changes made the 917 obsolete. As an evolution of the already potent 2.7 RS, Porsche improved the vehicle in every way. It was lighter, more powerful, handled better and had a radical new look thanks to the widened stance and pumped out guards. The formula was successful – the 2.8 RSR is still recognised today to be one of Porsche's most successful race cars.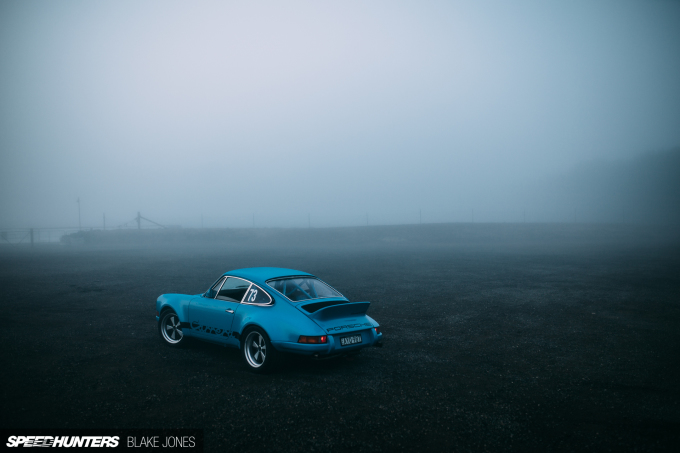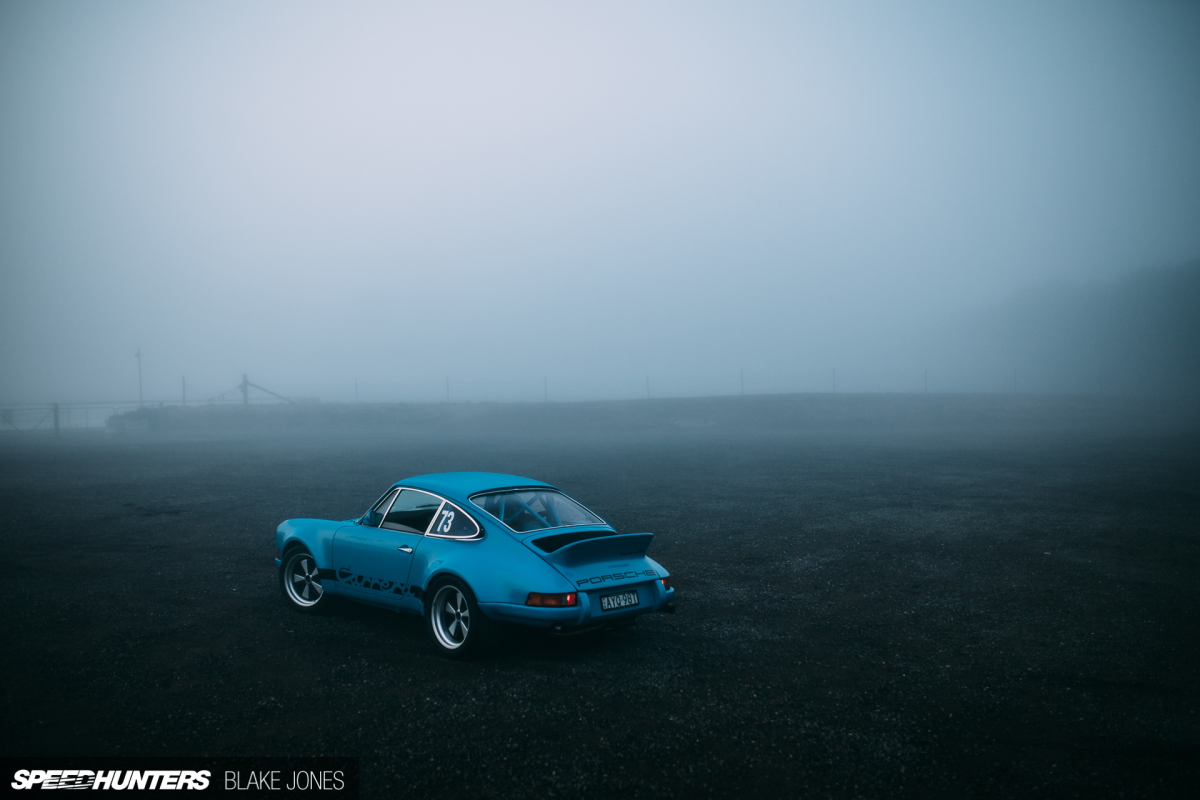 So clearly owning an original RSR, let alone driving one on the street, is an opportunity only the mega-rich could ever consider. Mere mortals can only dream, and although Graeme had been driving and lightly modifying his 993 C4S since it stole his heart in 1999 (fun fact: the other option was an R32 GT-R!), he had always lusted after the 2.8 RSR's absolute purity and simplicity of design in pursuit of outright performance.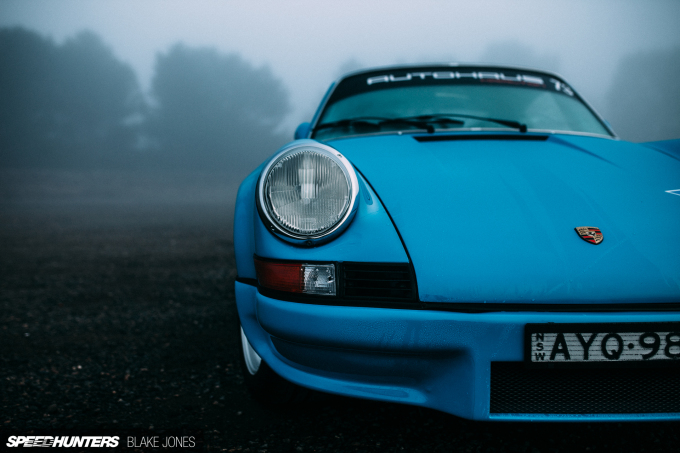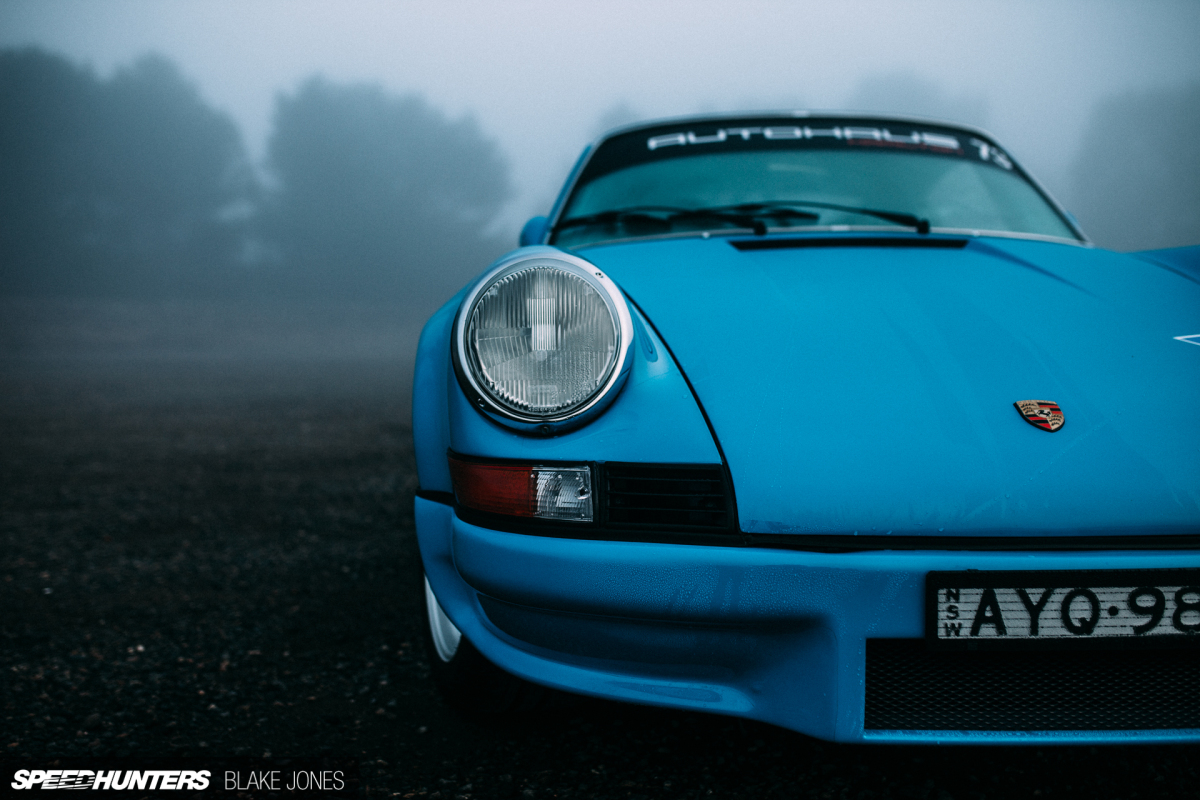 Flash-forward to 2014 and Graeme was enjoying the fourth year of hassle-free club competition in the aforementioned white '73 RS replica. Right up until the point its 3.0-litre SC power unit announced its retirement with a bang and the metallic jingle of terminal damage to the engine internals, that is.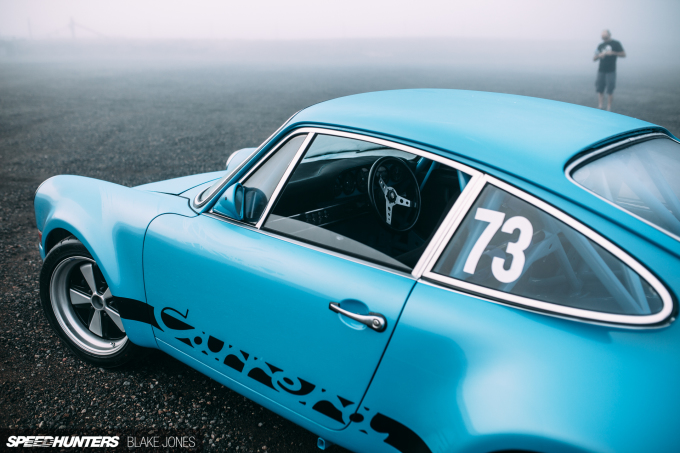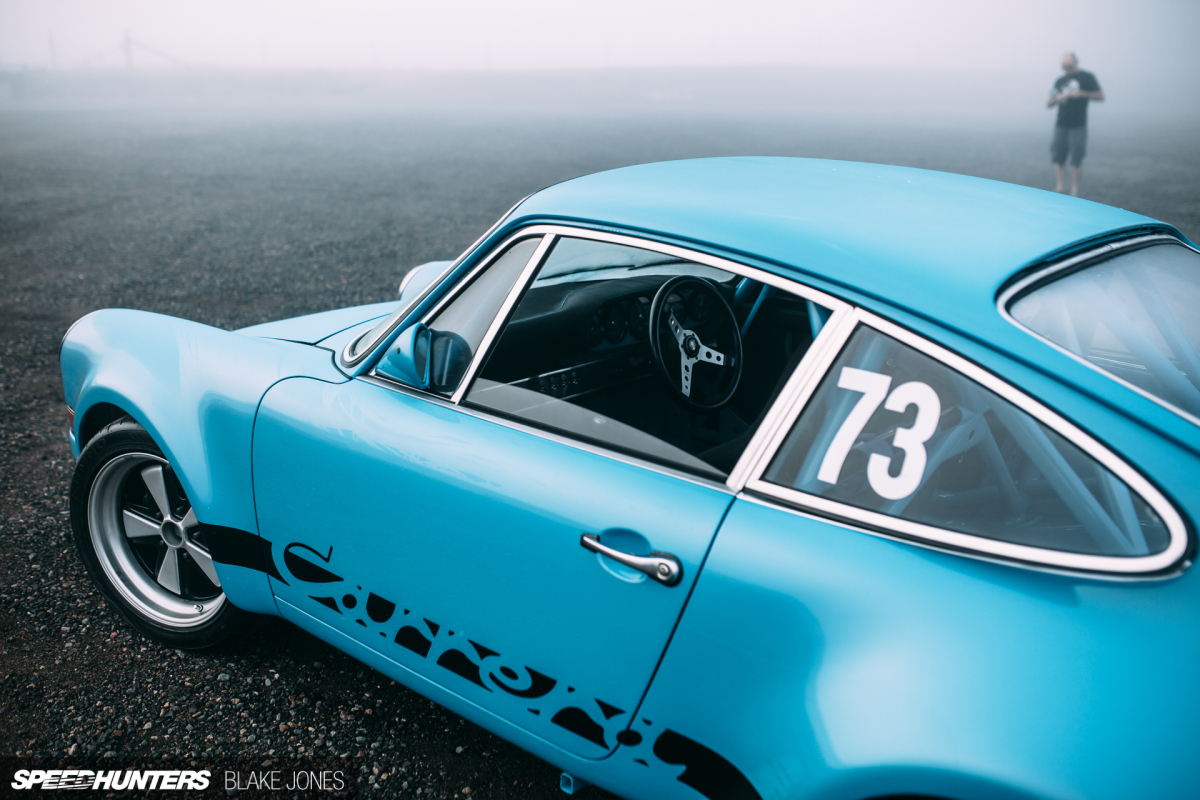 The engine was pulled, and what followed must be the one of the world's most extreme case of, 'Well, while we've got the engine out…'
Building The Dream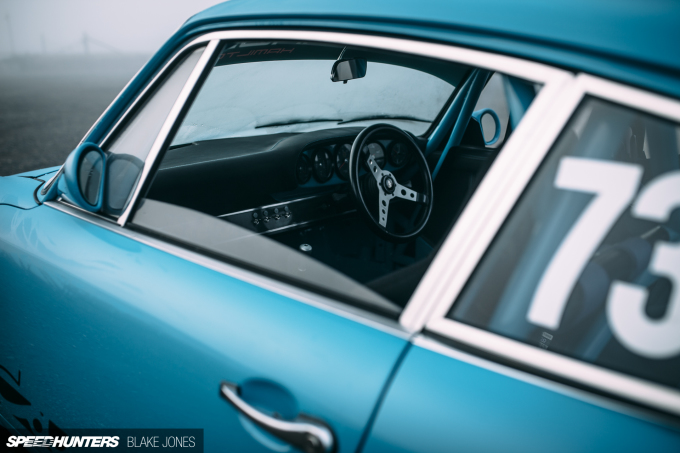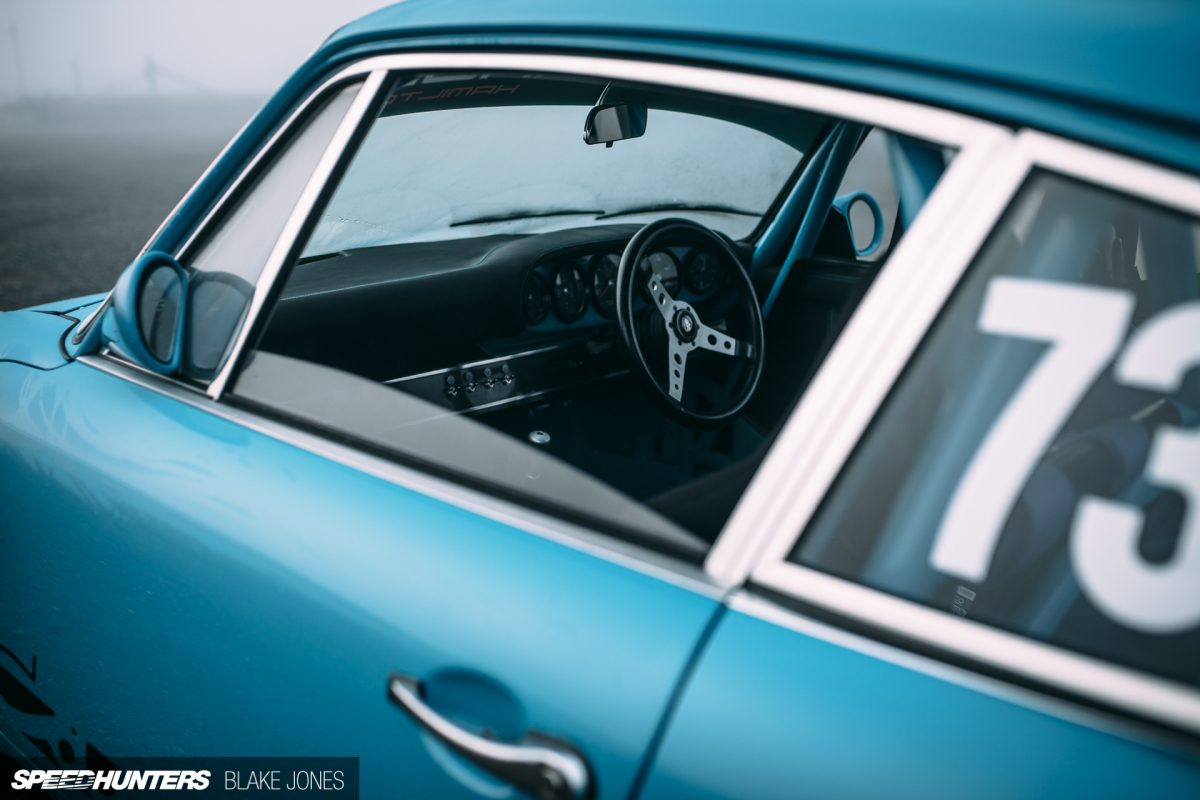 It can be dangerous when one person with a passion meets another with the same passion. But such was the case when Graeme met Autohaus Hamilton's Grant Geelan, a man who only takes a break from building top-shelf Porsches such as the Skunkworks RS-4 to think up the next project. The pair schemed and drew up the blueprints to turn Graeme's 2.7 RS replica into the car you see before you – the 3.8 RSR.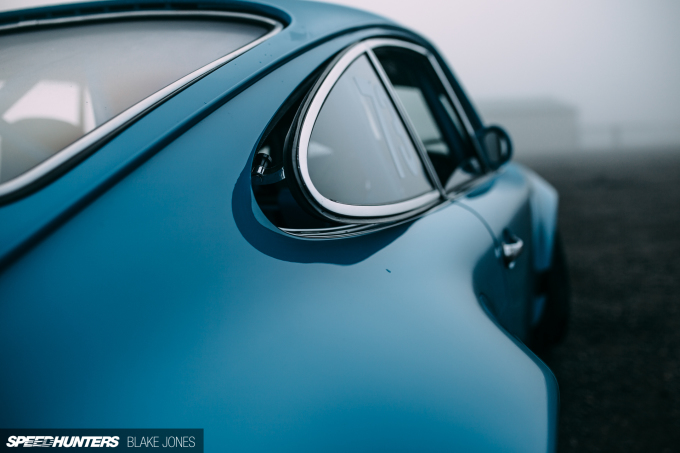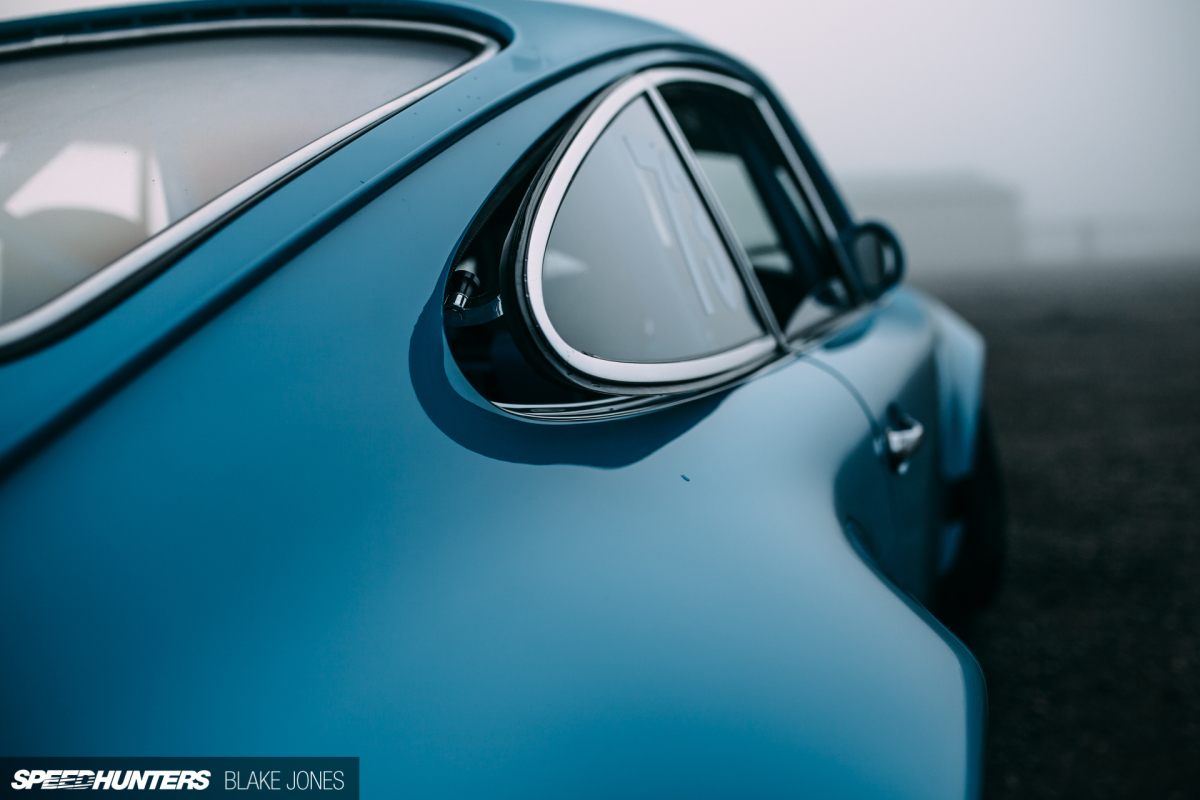 The key to achieving the RSR look is the pumped-out guards – a hallmark of performance Porsches today, but a rather extreme addition to the slender 911 of the this car's era. Graeme borrowed the bodywork from a 930 Turbo and had local meisters ZAG Automotive handle the metalwork and paint.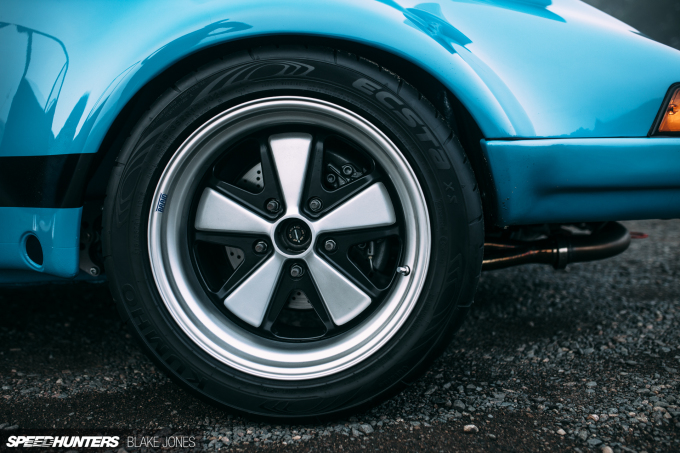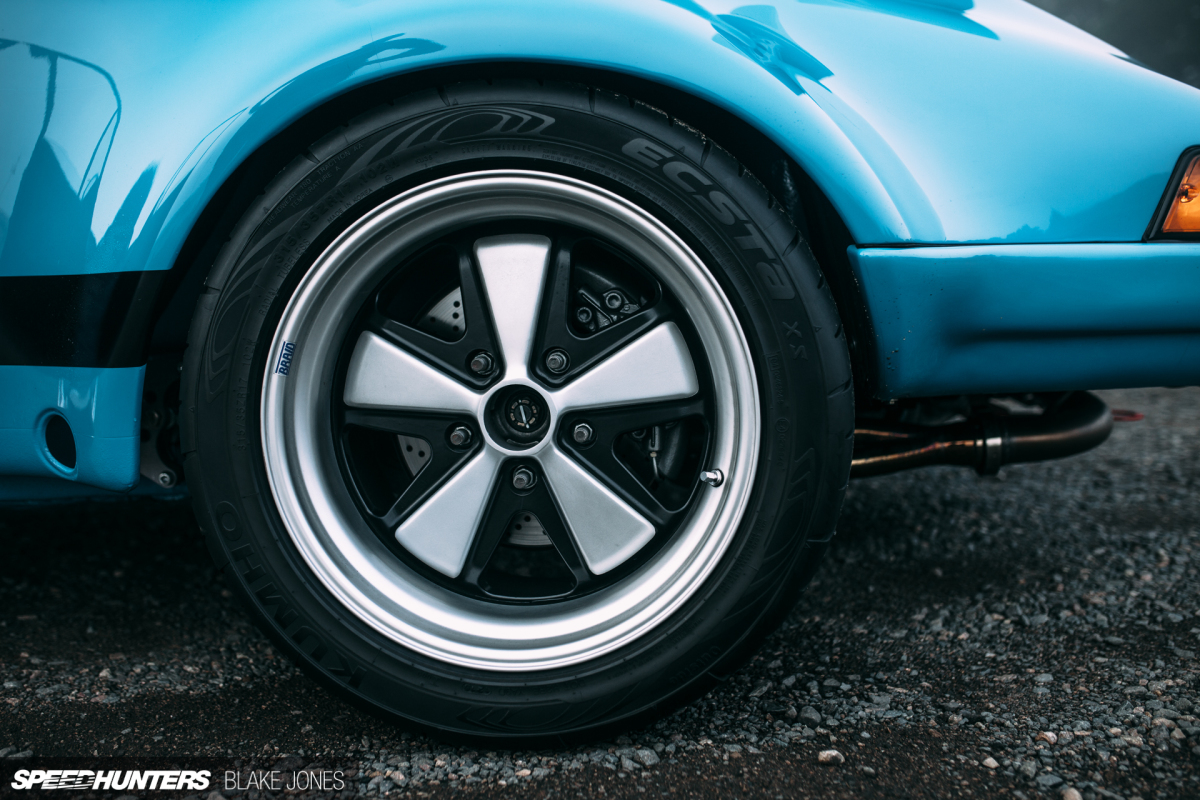 Keeping with the theme of 'improved classic', 17-inch Braid Fuchs replicas sit at each corner, the rears measuring 11-inches across and filling the guards nicely. As with the original RSR, coilover suspension has replaced the 911's torsion bar setup, however a host of modern componentry including mono-ball bushings from Rebel Racing and ERP camber adjustment kits join the 930 rear trailing arms and hubs.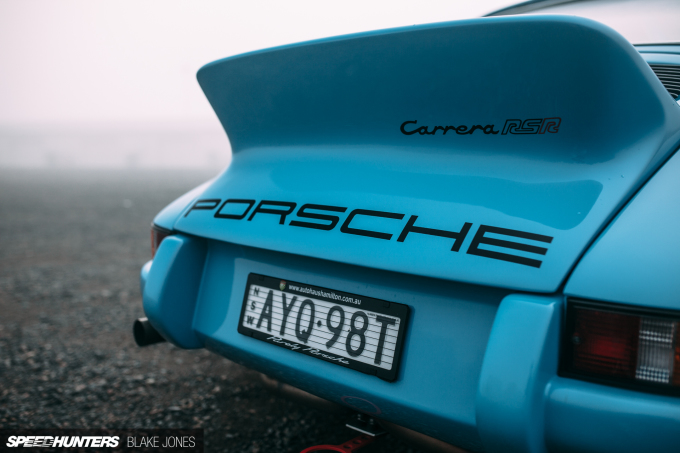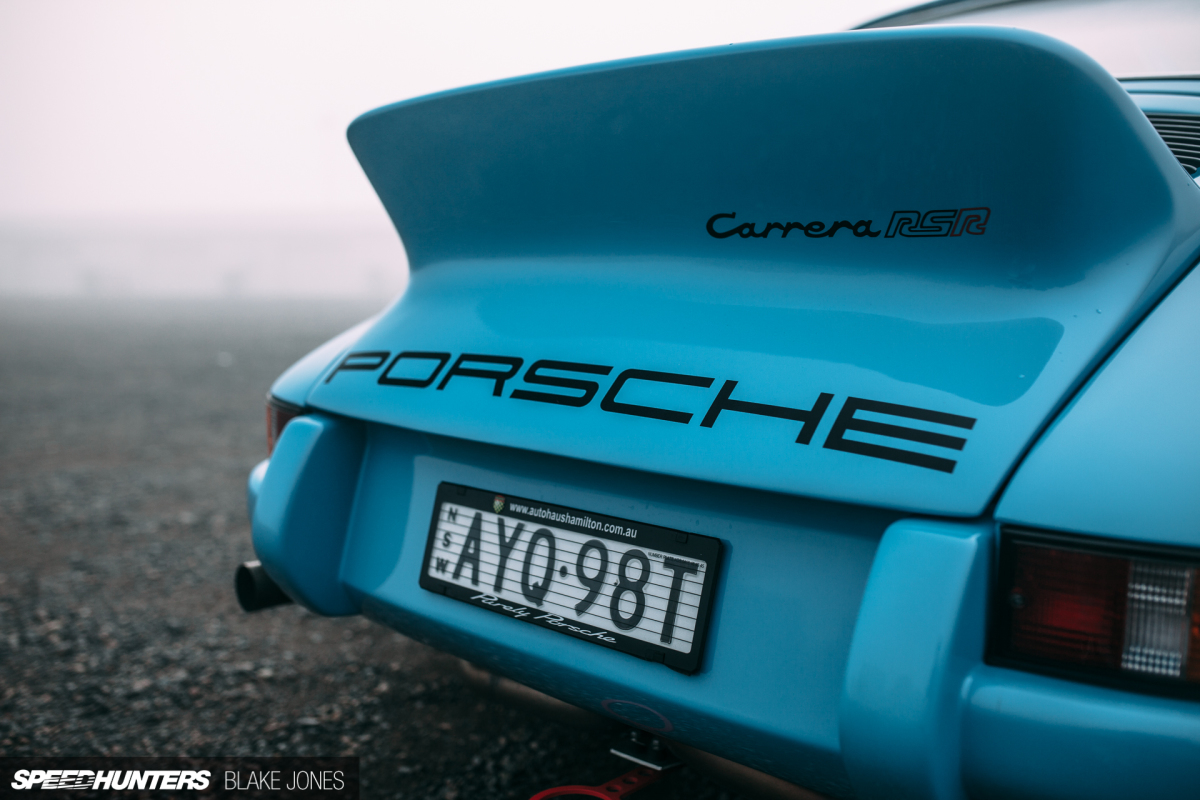 In the original RSR of 1973, Porsche bored out the 2.7-litre engine to 2.8-litre, which along with a bump in compression ratio was good for over 300hp. It took the featherweight chassis to the top step of numerous European and American endurance racing podiums.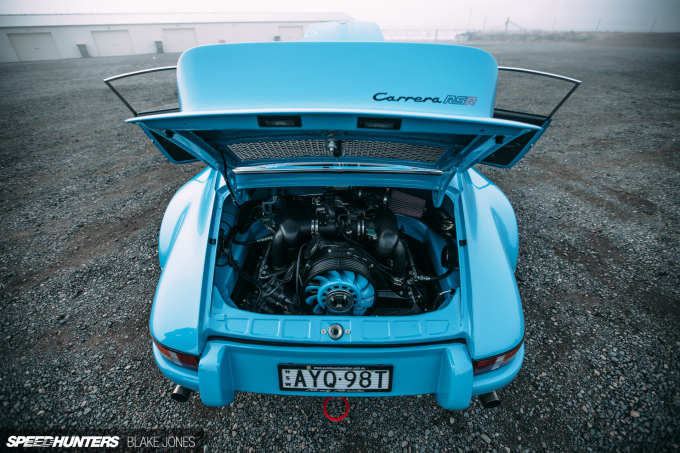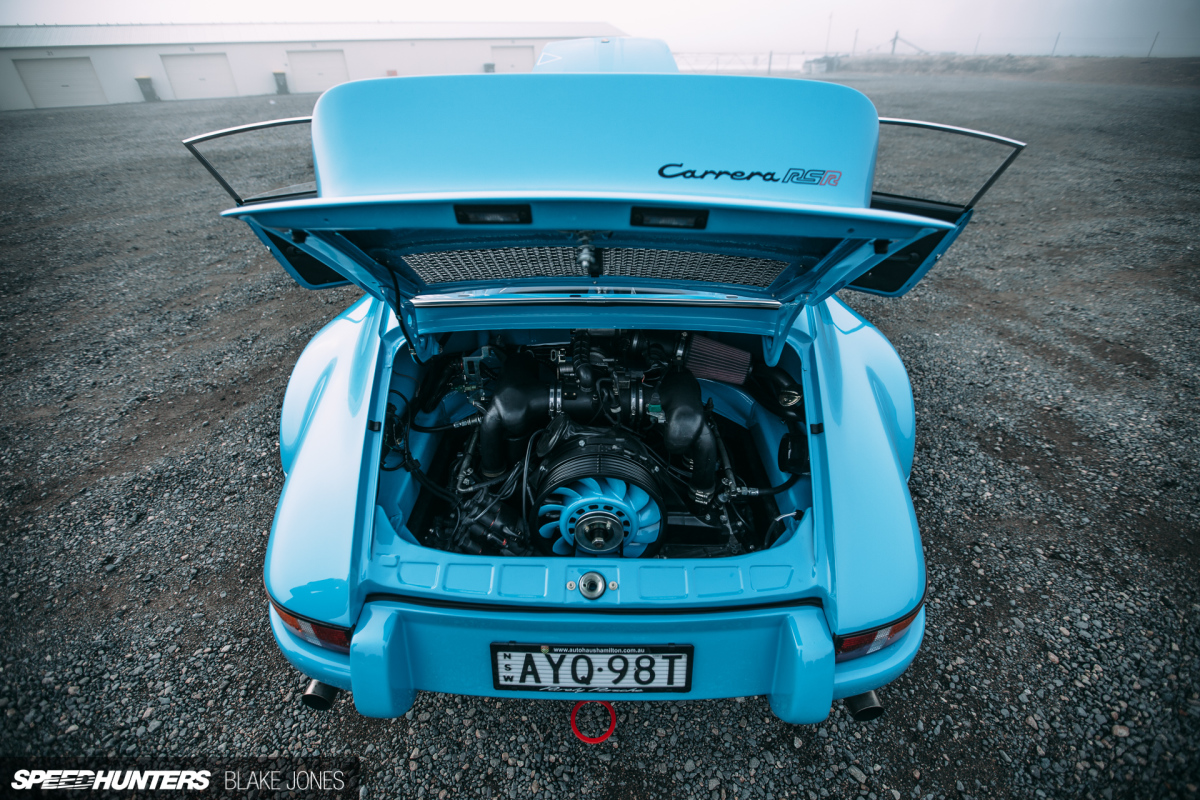 For his RSR, Graeme installed a power unit donated from a 993. The air-cooled boxer's character remains, but benefits from the driveability and reliability of a larger capacity, fuel injected engine.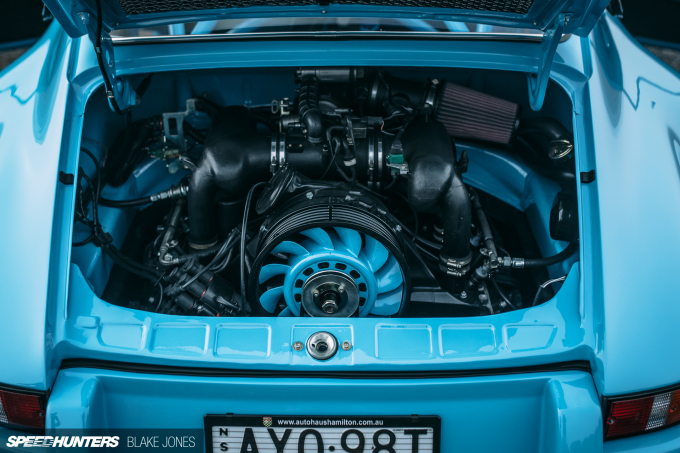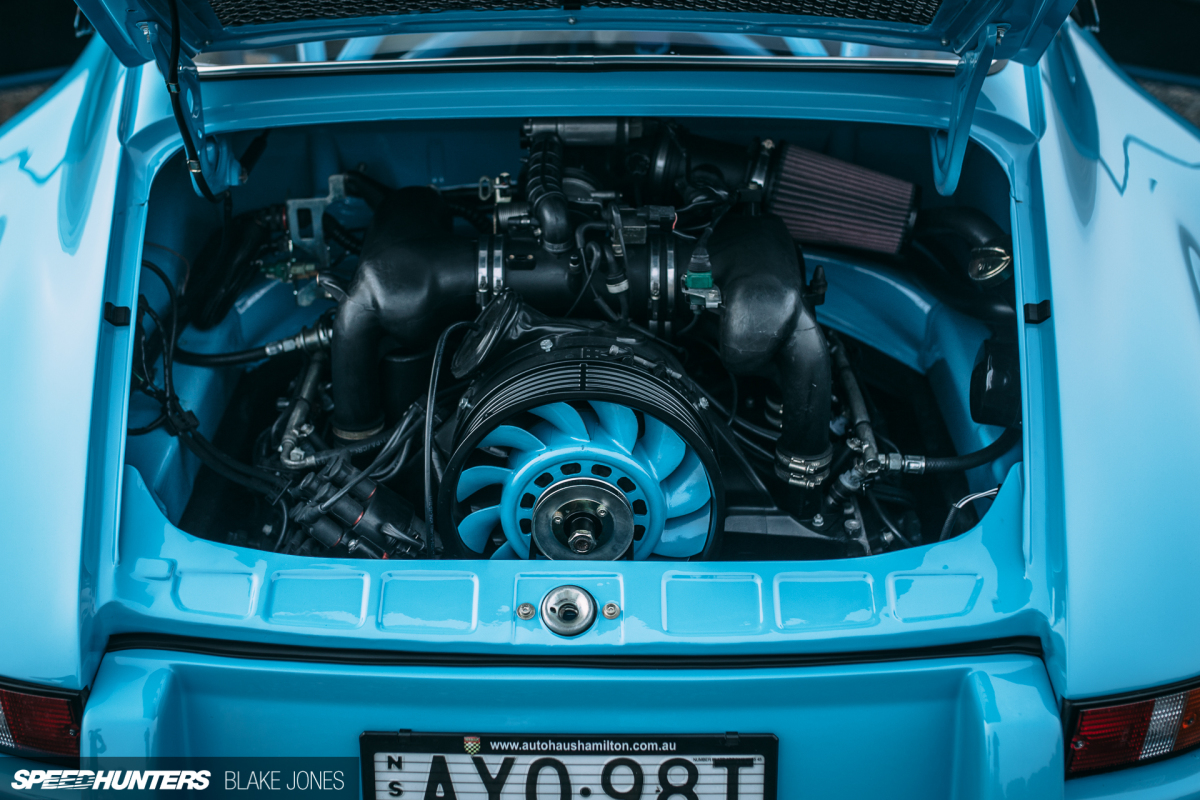 Renowned Porsche specialists PR Technology lightly tweaked the engine, taking displacement to 3.8-litre with mild cams, worked heads and a suitable tune. The final piece of the puzzle is the stainless exhaust fabricated by Autohaus Hamilton. Currently the engine puts out approximately 350hp with a kerb weight just over 1000kg. The driving experience can best be described as raw; every little noise and vibration is heard and felt through the precise, tactile controls.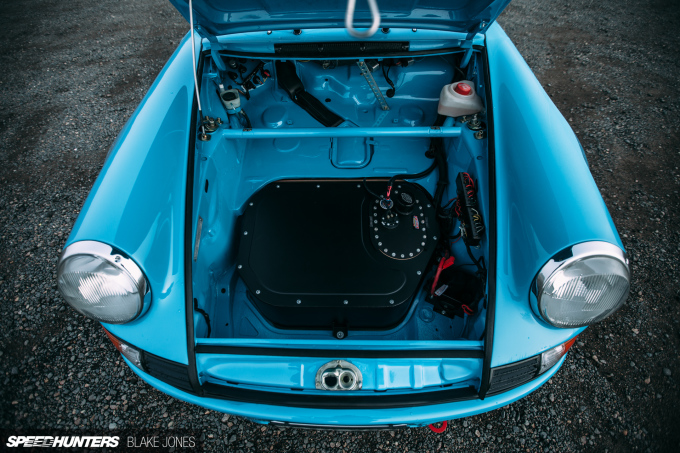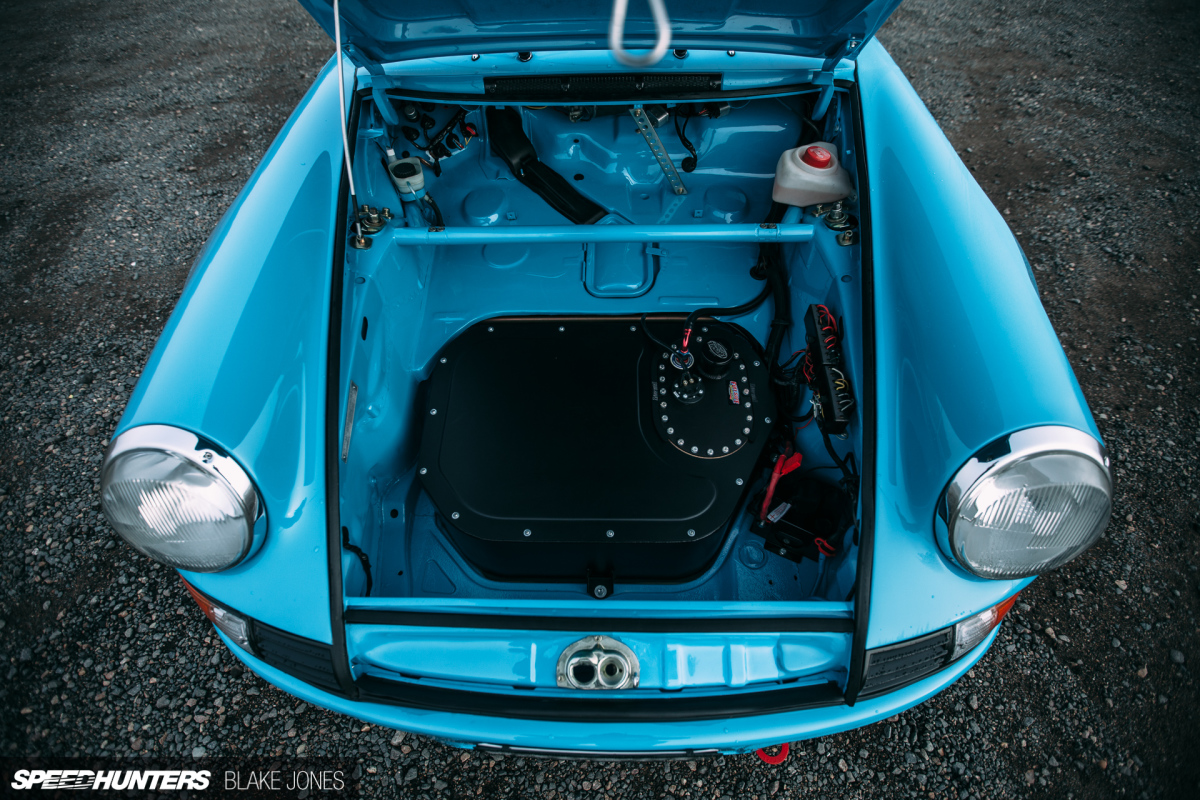 That exceptionally low figure has been achieved by removal or replacement of most significant components. The heater, fans and associated mess are gone, while the battery, fuel cell, and even window winders have been ditched in favour of redesigned, race-ready solutions. It goes without saying that power steering, ABS and traction control are blissfully absent.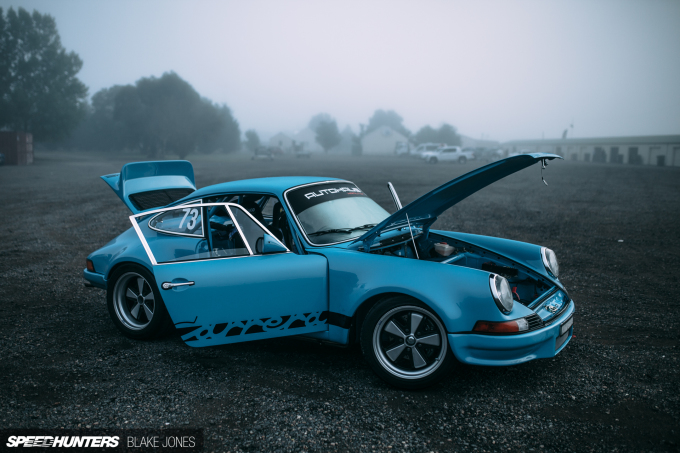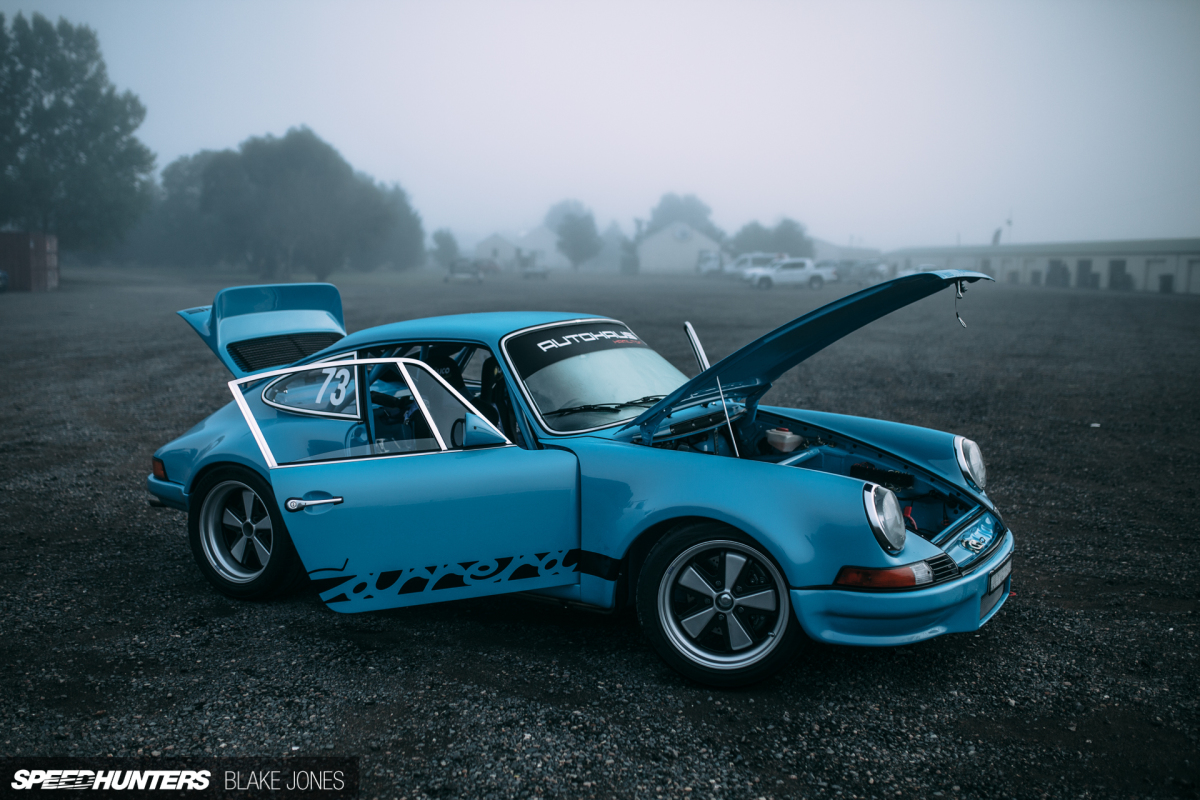 As a whole, the 3.8 RSR thus lets Graeme have his cake and eat it too, whether that means chasing GT3s on track or eating up a favourite strip of backroad tarmac. It's also a shoe-in for 'best in show' at any event the RSR happens to find itself at.
So Clean You Wouldn't Dare Eat Off It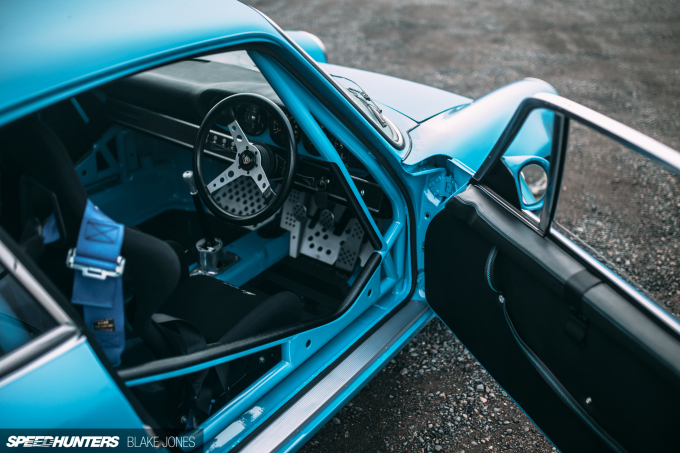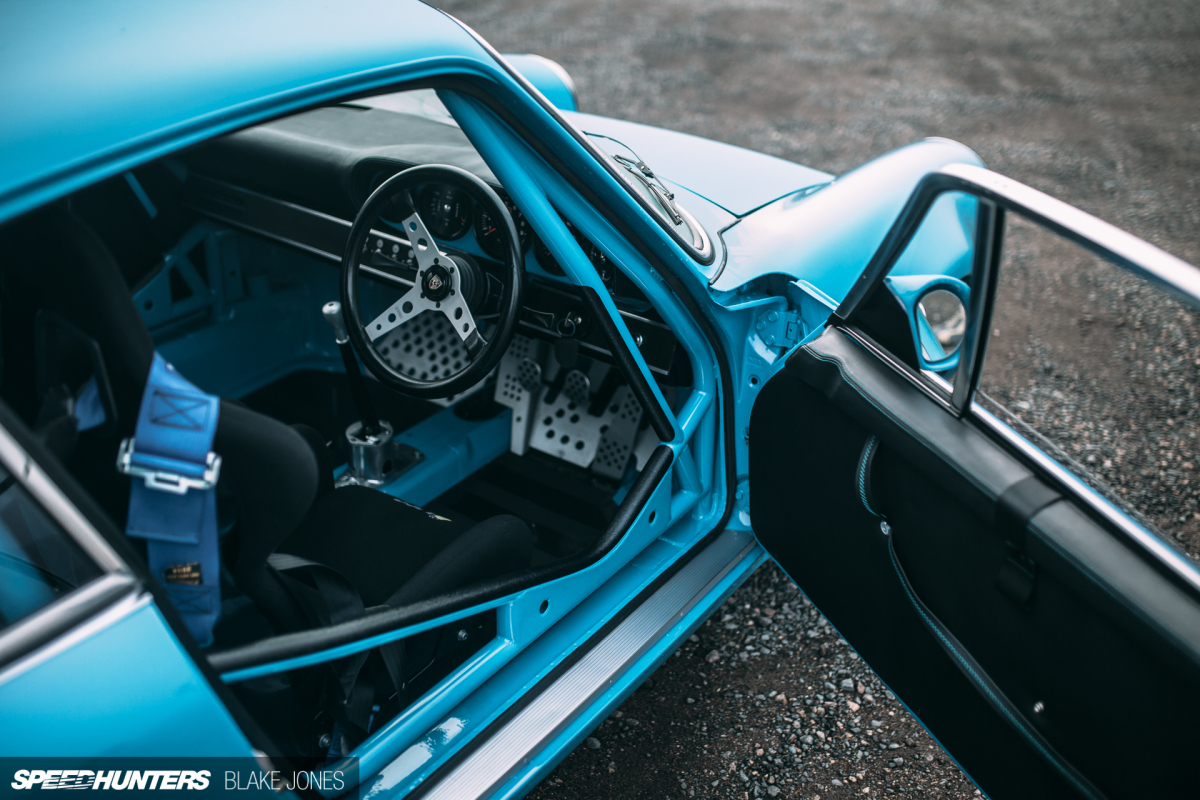 Open the perfectly aligned driver's door, and it's instantly clear that the same level of detail and care has been poured into the interior.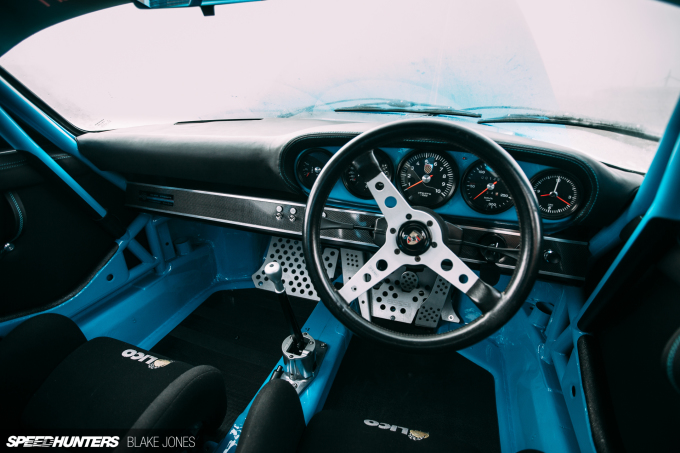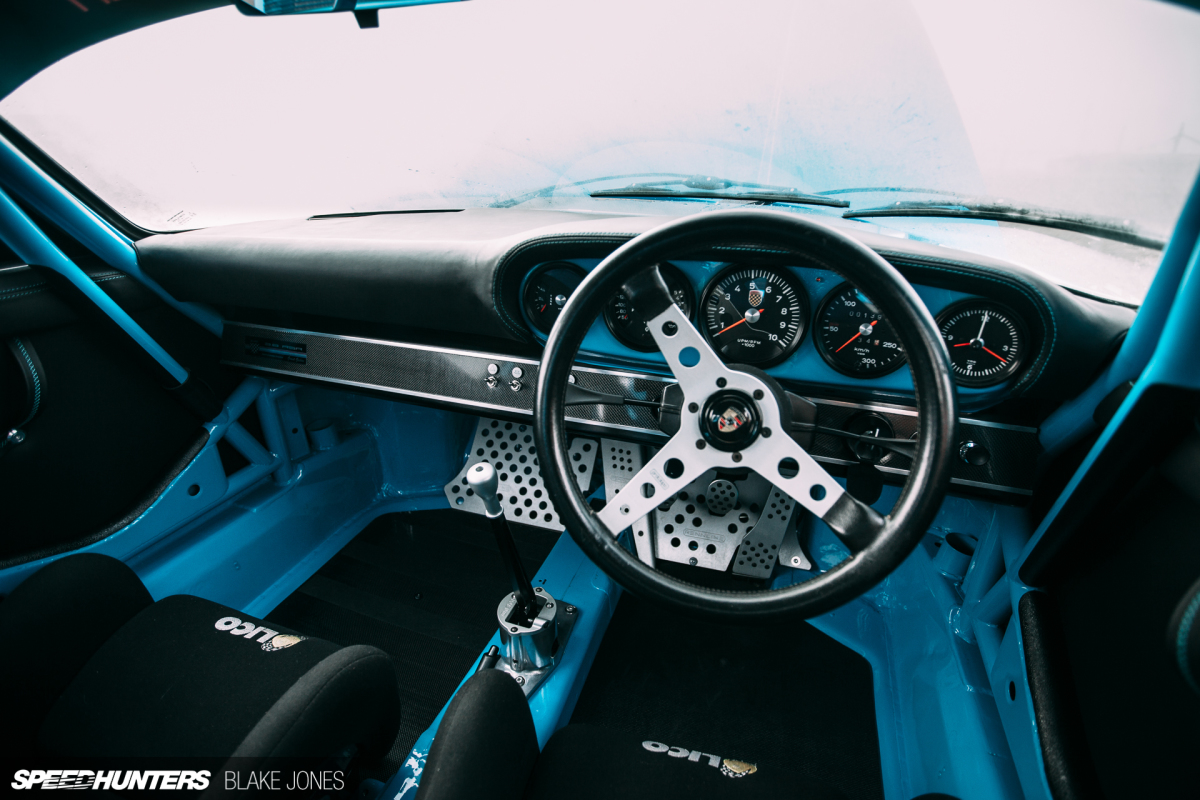 The 49 factory RSR cars were devoid of any luxury (or any trim at all on the dash and doors), as was fitting for their race-only purposes. Although this replica is first and foremost a machine built for the race track, the perfectionist in Graeme would not be satisfied.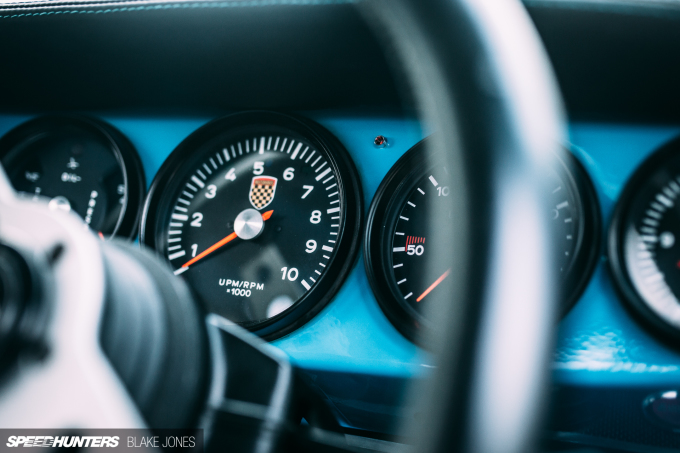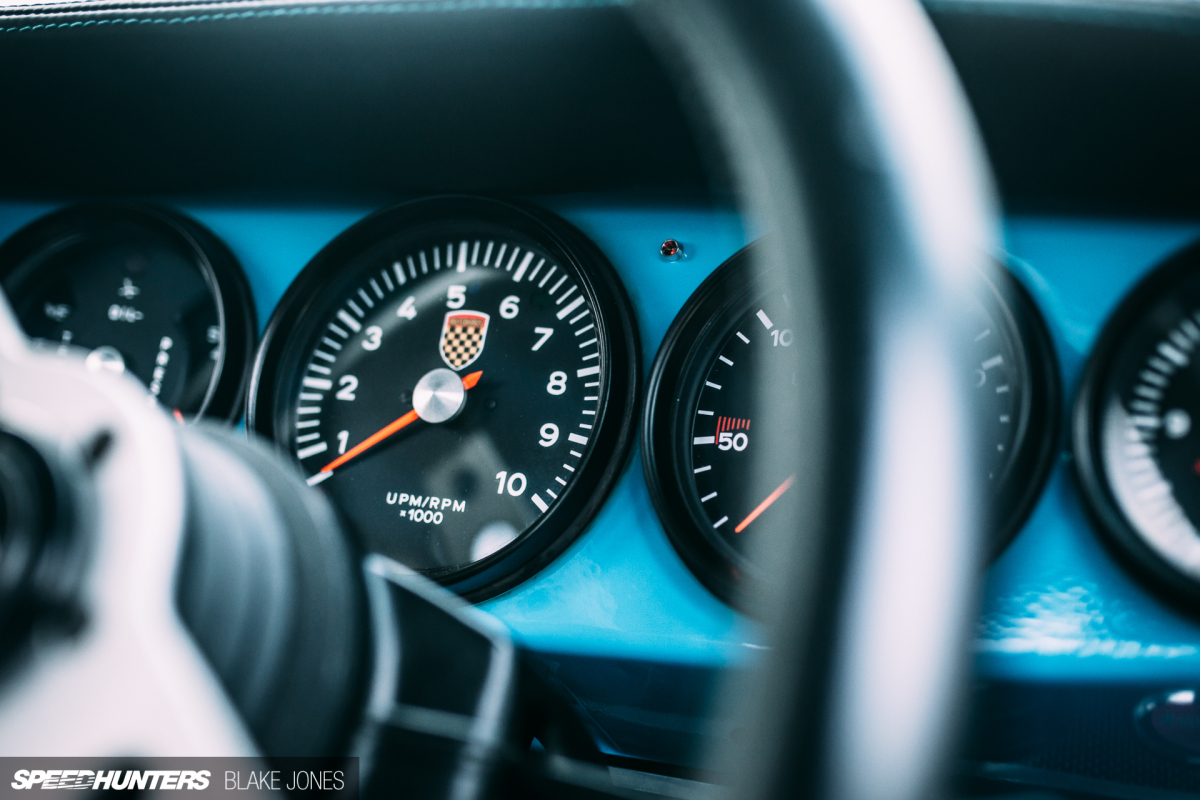 Which is why details such as the 10,000rpm RSR tachometer are found mounted in a leather dash with matching blue stitching.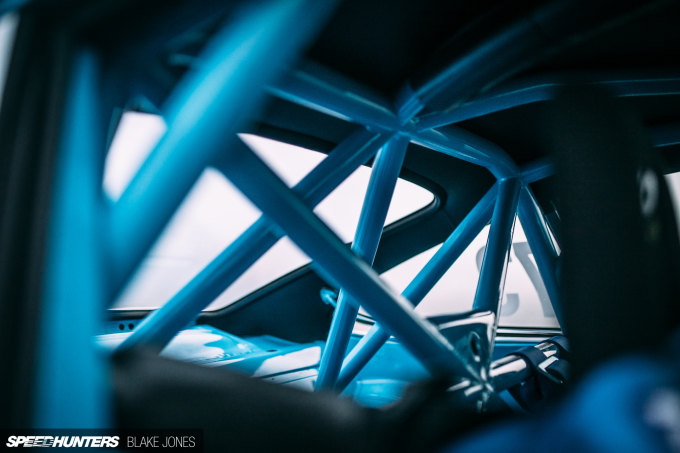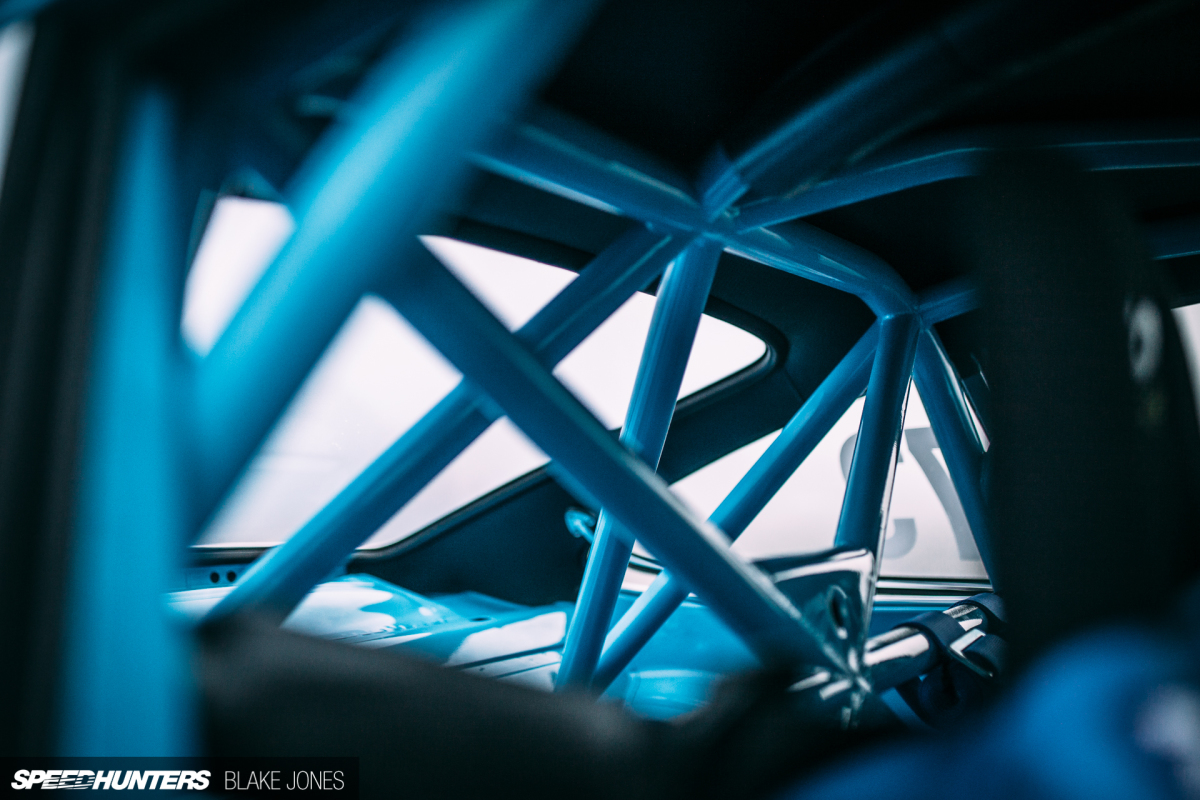 Autohaus has over time amassed a network of skilled craftsmen that aren't listed in any workshop directory but can be called upon to lend their skills to a customer project at a moment's notice. Who needs a business card when your work is this good; the custom fabricated, tower-to-tower rollcage hugs the interior dimensions so neatly that even Zuffenhausen should be taking notes.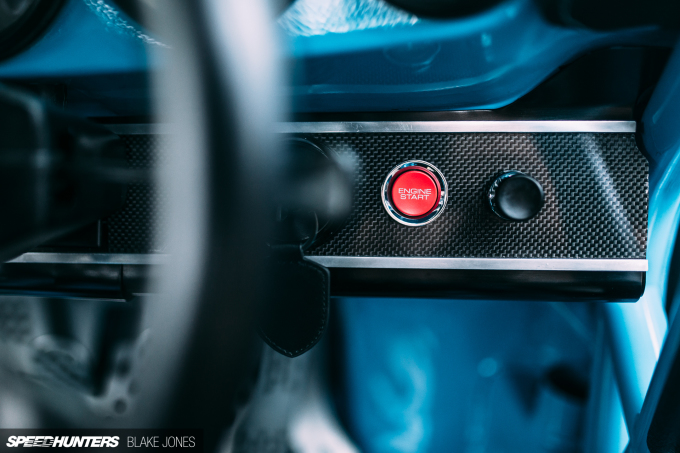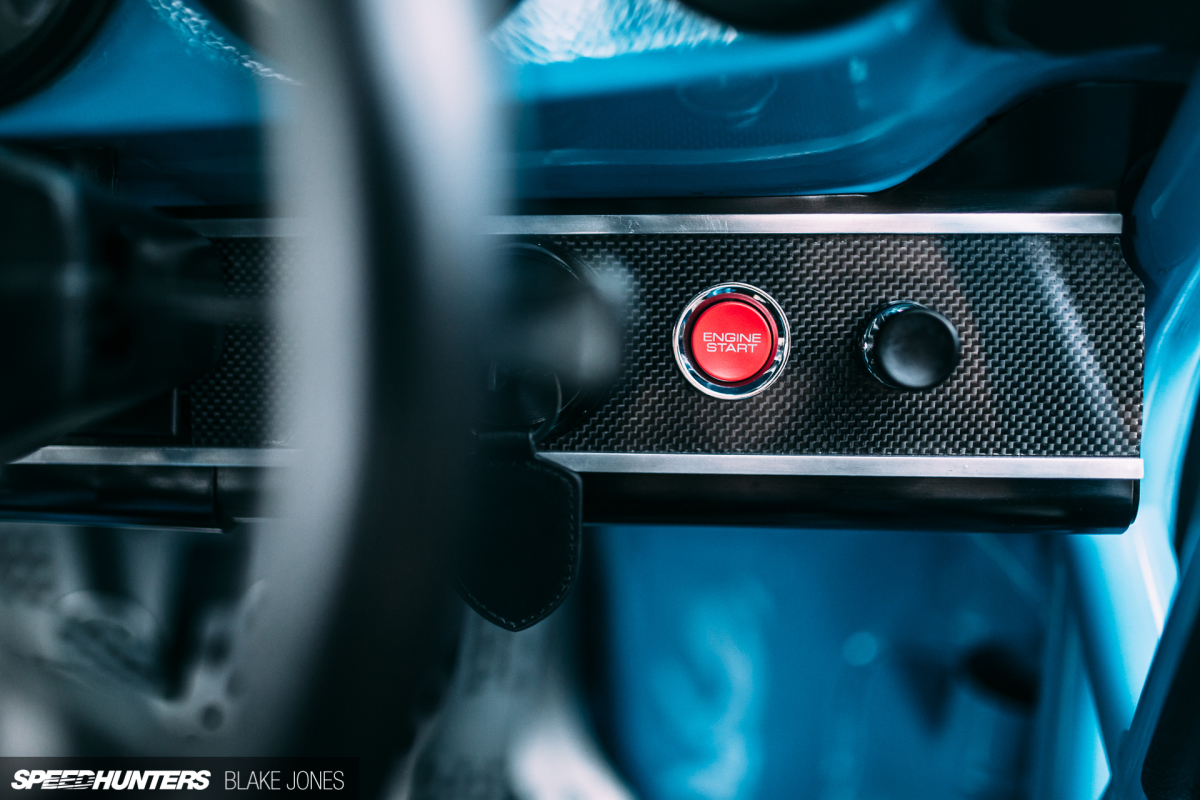 You know when something just looks right, but you're not entirely sure why? The weave of the carbon panel running across the dash actually mimics the vinyl basket-weave style dashboards of the early 911s. Keen-eyed readers may recognise the engine start button which has been donated from a certain Japanese sportscar.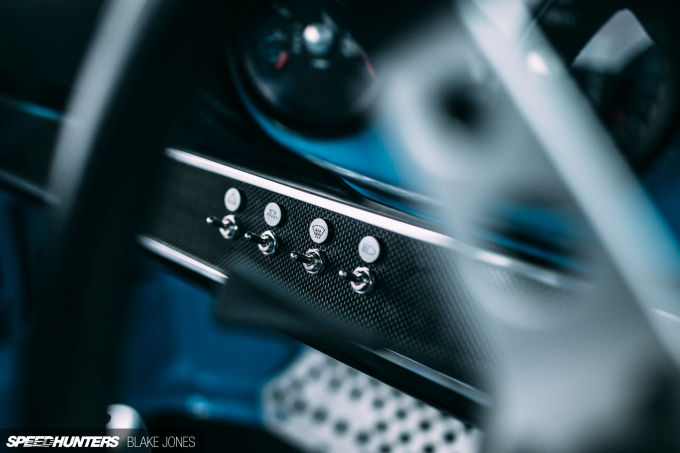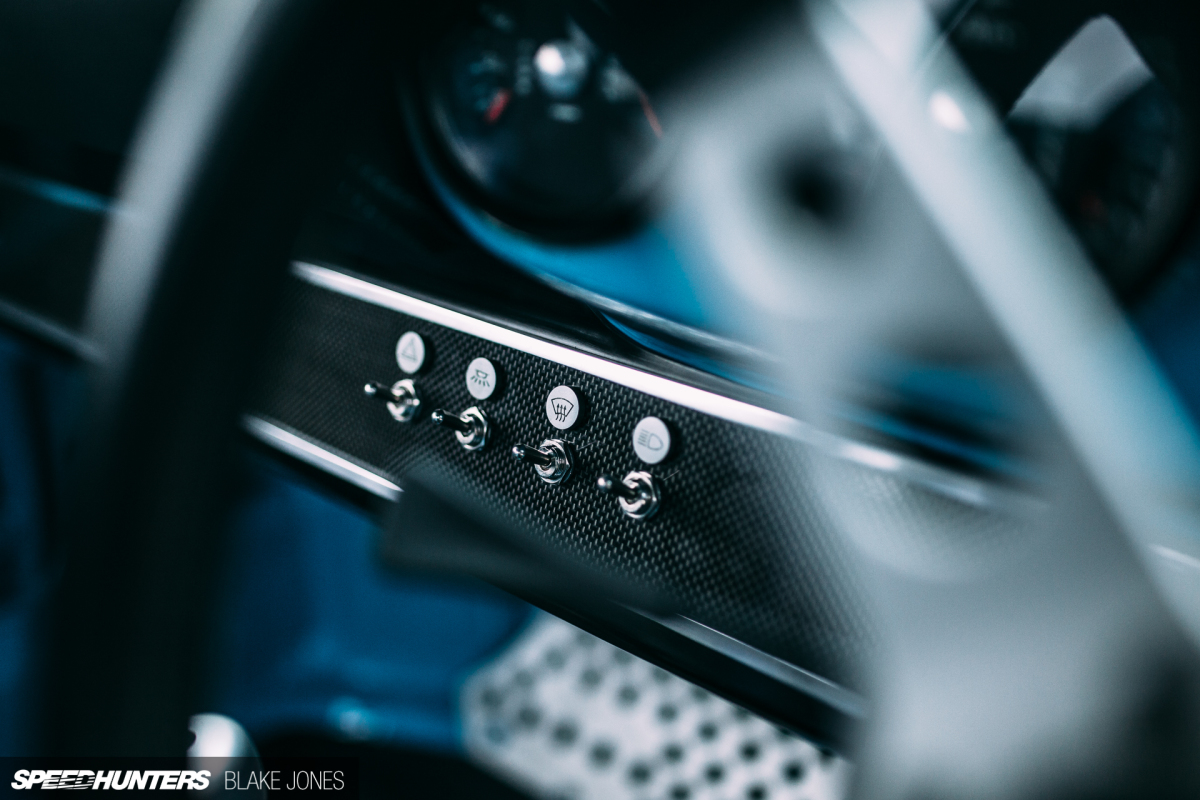 The rest of the switchgear is custom and, surprisingly to me, even includes subtle under-dash LED lighting and two USB charging points so Graeme can power his lap timer and juice up his phone on the way home from the track.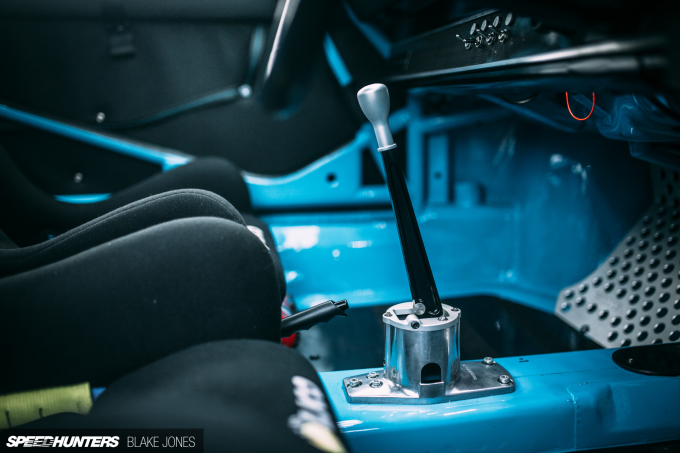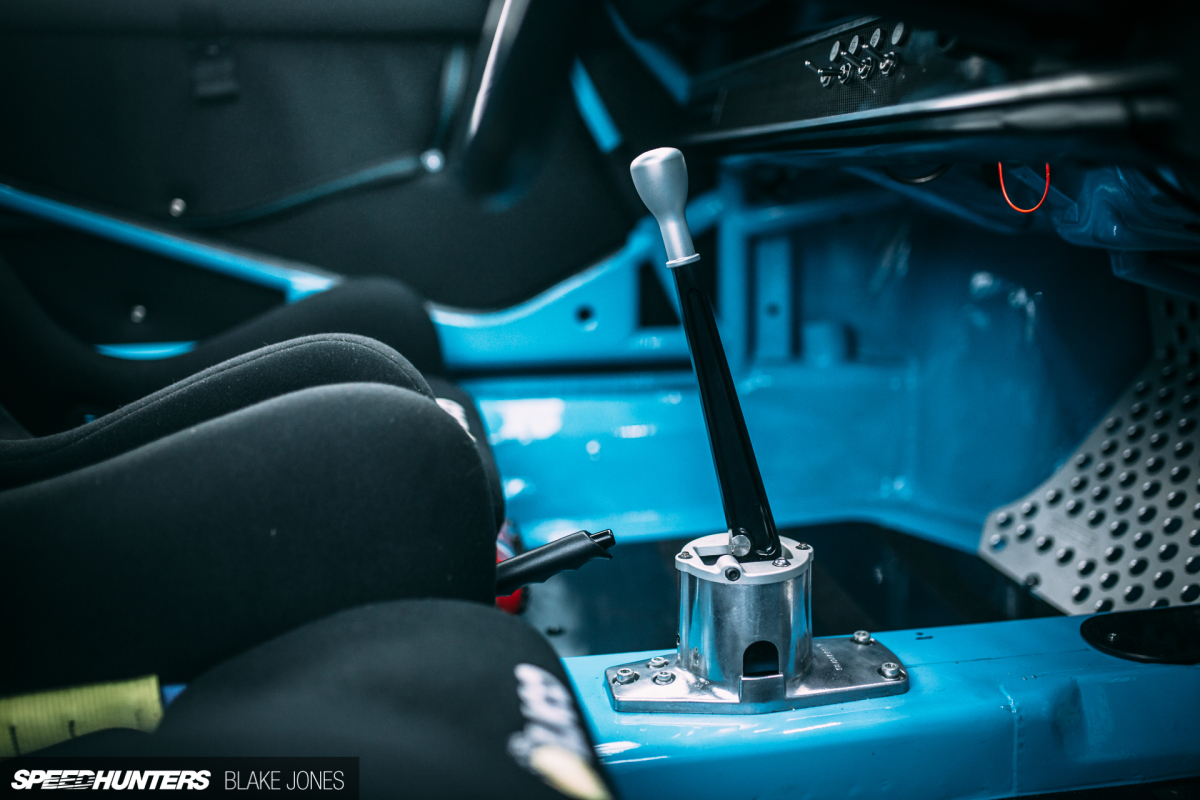 The extremely handsome gear change lever is a component readily available from Wevo and comes highly recommended for any 911 owner looking for a precise, tactile short shifter. It's the perfect choice for slotting home gears at 7000rpm with the LSD-equipped, close-ratio 915 'box. Autohaus tried to convince Graeme to run carpeting for the sake of comfort, but as he put it: "I'd rather clean it with a chamois than a vacuum."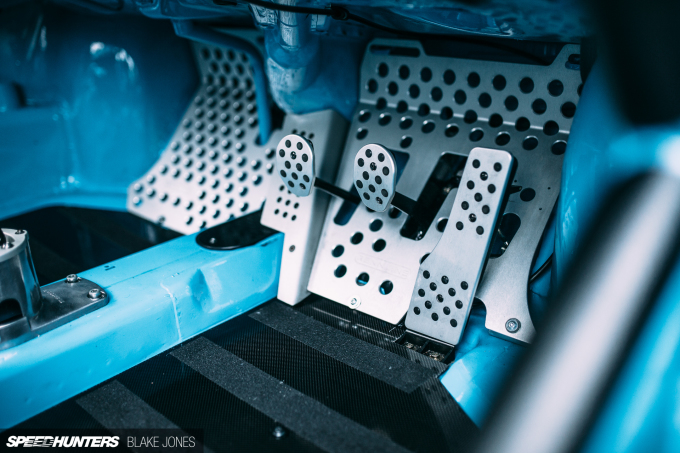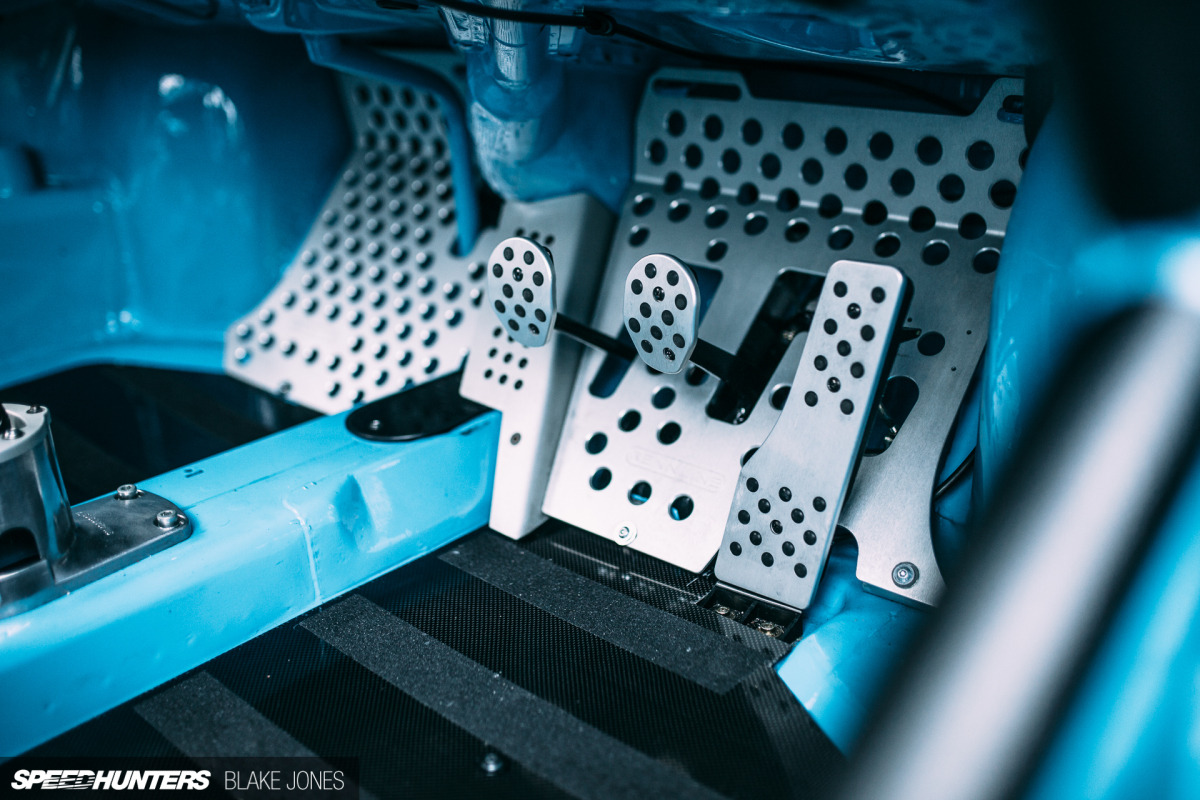 Even what is typically the ugliest part of any interior – the driver footwell – is awash with aluminium and custom carbon fibre panels, with the remaining floorpan de-tabbed and finished in the same lustrous blue as the exterior. It's a detail that only the trained eye would notice, but perfection was non-negotiable here. Check out the Bonus Images chapter at the end of the article to see how the underbody received the same treatment. The owner was even known to smuggle components away from the workshop to clean and restore them in his spare time. 17 hours cleaning a gearbox case? That's certainly passionate.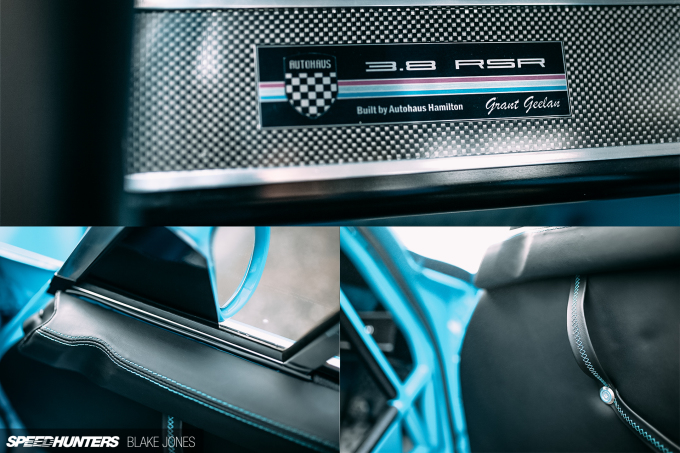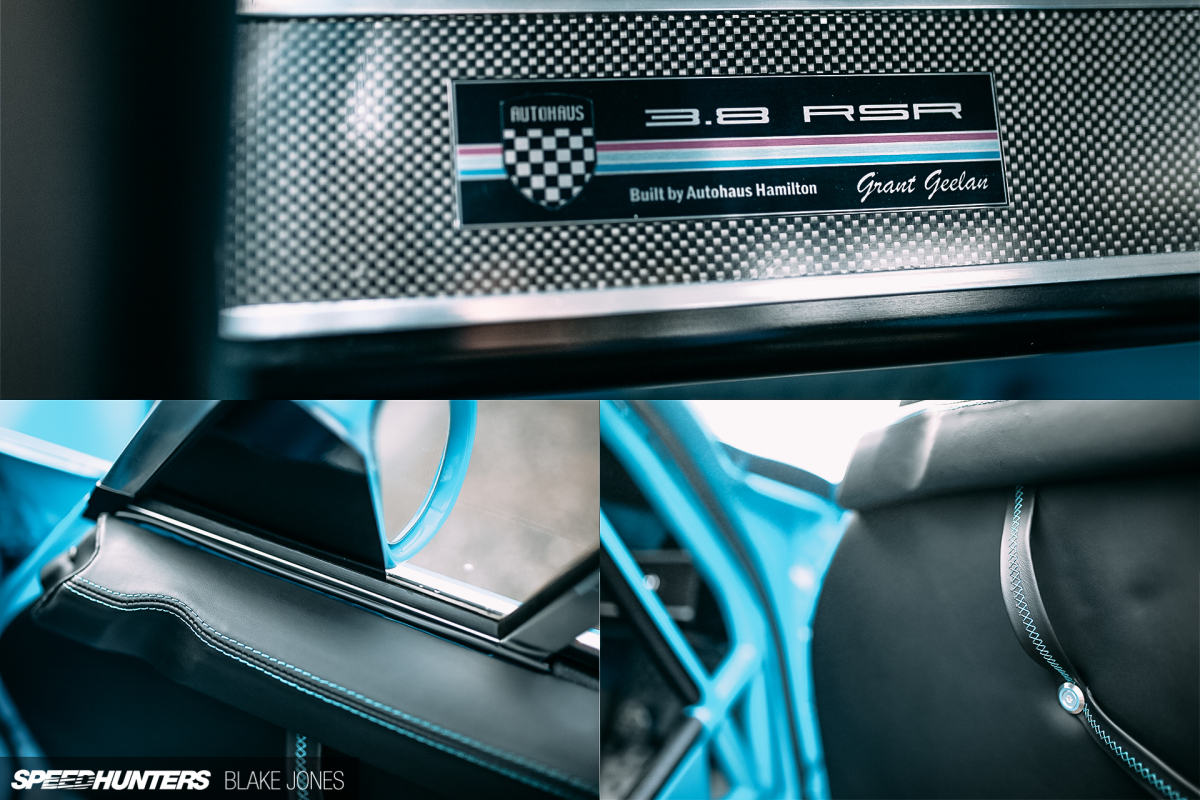 The number of little details are too numerous to list in this article, but I'm sure you can see how each one was carefully planned and executed. It all comes together to create an interior that is genuinely race-bred while being refined and livable.
Track Time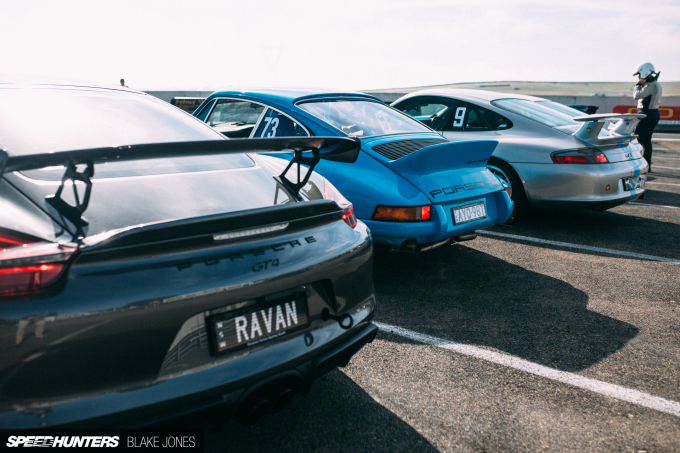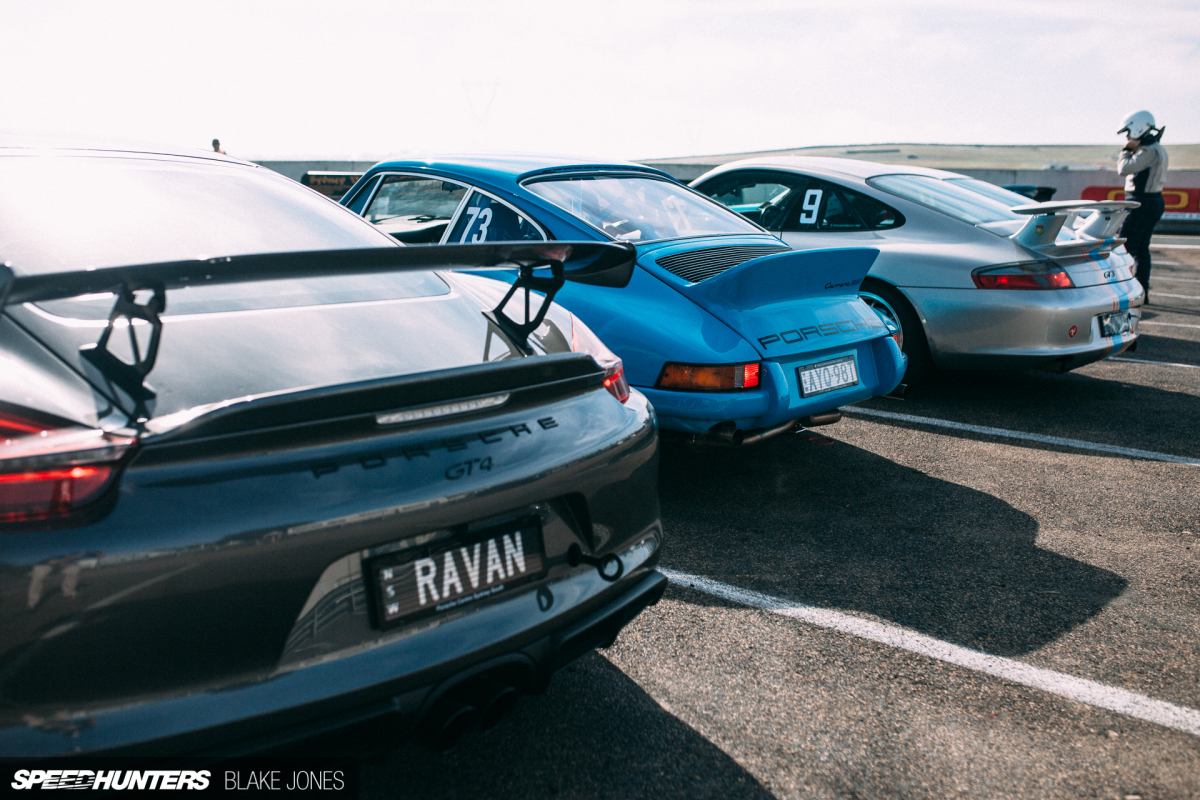 I joined Graeme to photograph his creation at one of the Porsche Club of NSW's Supersprint events being held at Wakefield Park Raceway. It's mostly the same crew as when I was competing two years ago, with a few new additions – the Cayman GT4 proving quite popular amongst the ranks of weekend racers. It was a nostalgic pleasure being surrounded by burbling flat sixes on the staging grid once again.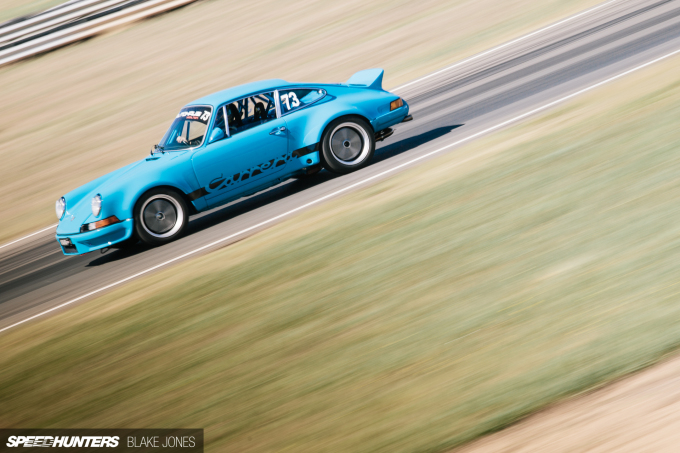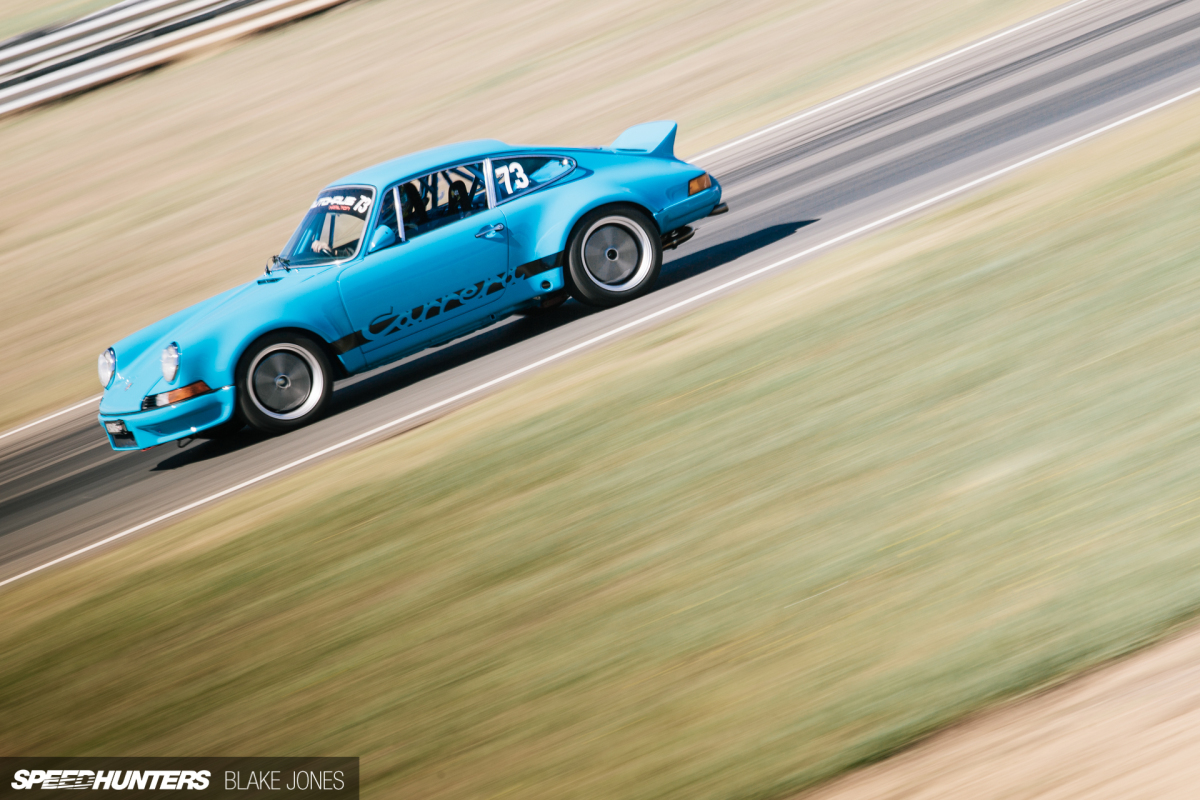 Although he has a long history of competition, this was only Graeme's second outing in the 3.8 RSR after a long break while the car was being rebuilt. Did he take it easy? Of course not! He even managed a neat 360-degree spin in front of me at turn one (he was embarrassed, myself impressed), but as we're old buddies I promised not to share those photos here.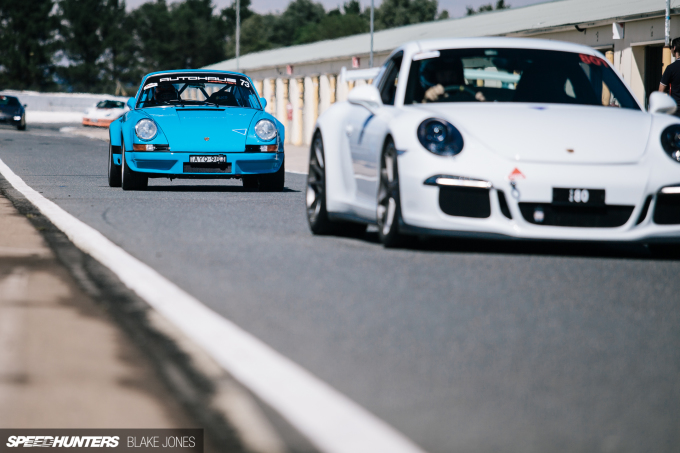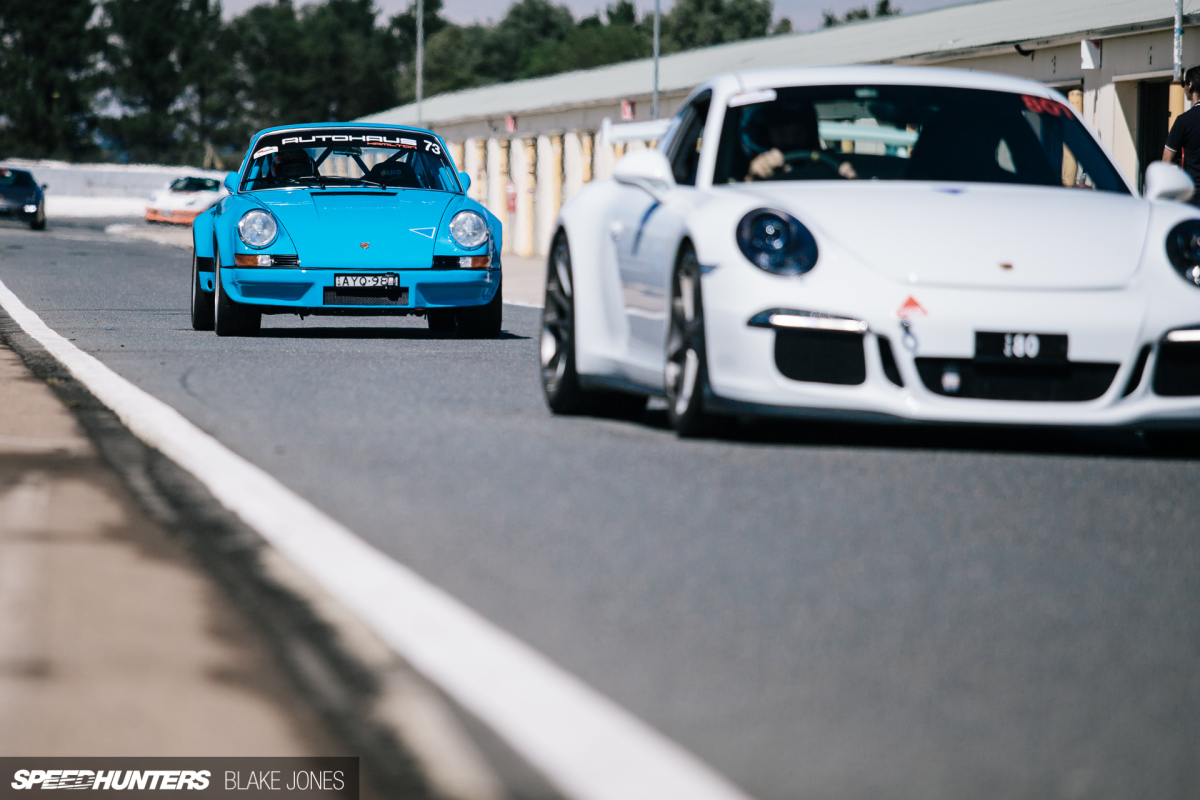 Graeme is pitched against some very serious machinery in his class, including 997 and 991 GT3s, which he tells me suits him just fine; the GT3 is his chosen yardstick for performance. At the end of the day, his times were good enough to creep into the ranks of GT3s and GT4s, and I'd expect even faster times once the car is run in and the setup is further refined. If we're measuring in smiles, Graeme was without a doubt the winner on the day.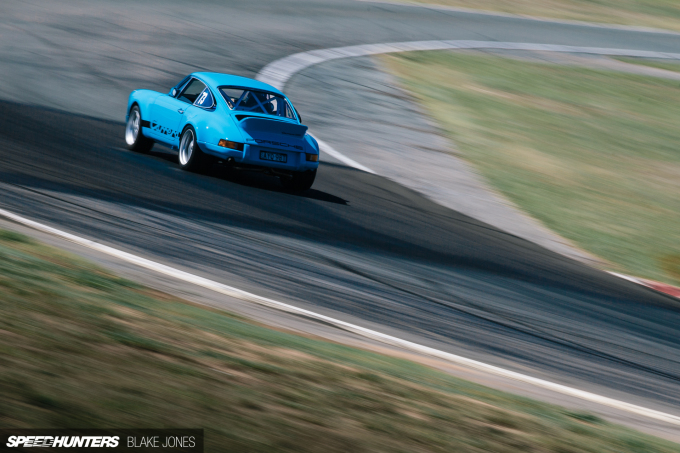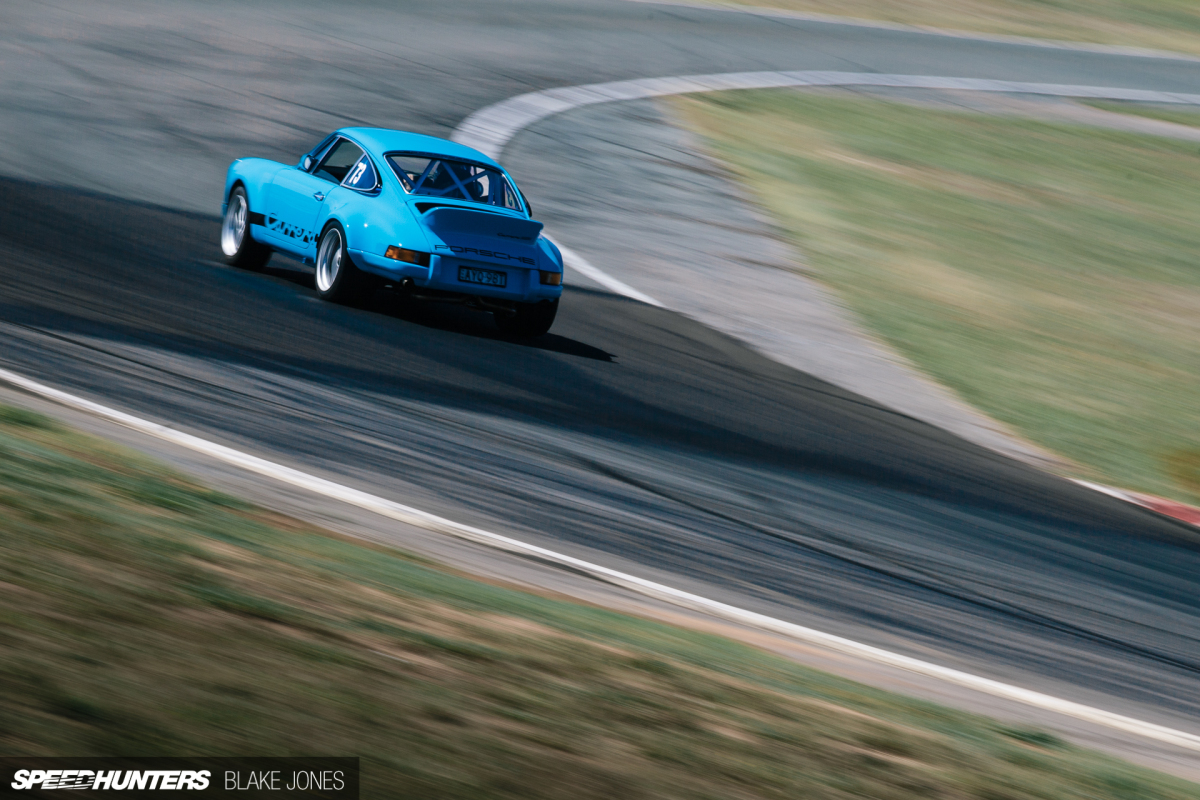 Spending time with the 3.8 RSR and being back amongst the action at the Porsche Club has certainly reignited my passion for the 911 – a car I'd almost started to loathe for its ubiquity across motorsport, classic car gatherings and social media. And it got me thinking – what makes you passionate about your car? And if you're one day lucky enough to build your dream car, what would it look like? Let me know in the comments section below.
Blake Jones
Instagram: blaketjones
blake@speedhunters.com