On The Outside, Looking In
Full disclosure – I don't really follow the VAG scene. In fact, I'm embarrassingly out of touch with the show world as a whole. You might find this a strange precursor to an event feature about Ultimate Dubs 2016, one of Europe's biggest VAG shows, but bear with me.
As I've explained previously, part of my ethos as a fledgling Speedhunter is to broaden my horizons and experience as many aspects of car culture as I possibly can. Hopefully through seeing, talking, shooting, experiencing and understanding the different aspects of automotive culture I can reach a better appreciation of the motivation behind the different builds that I come across. The hunt for my automotive epiphany continues…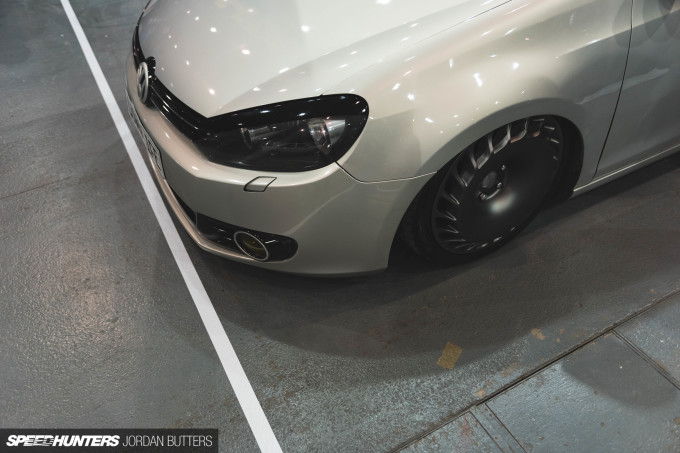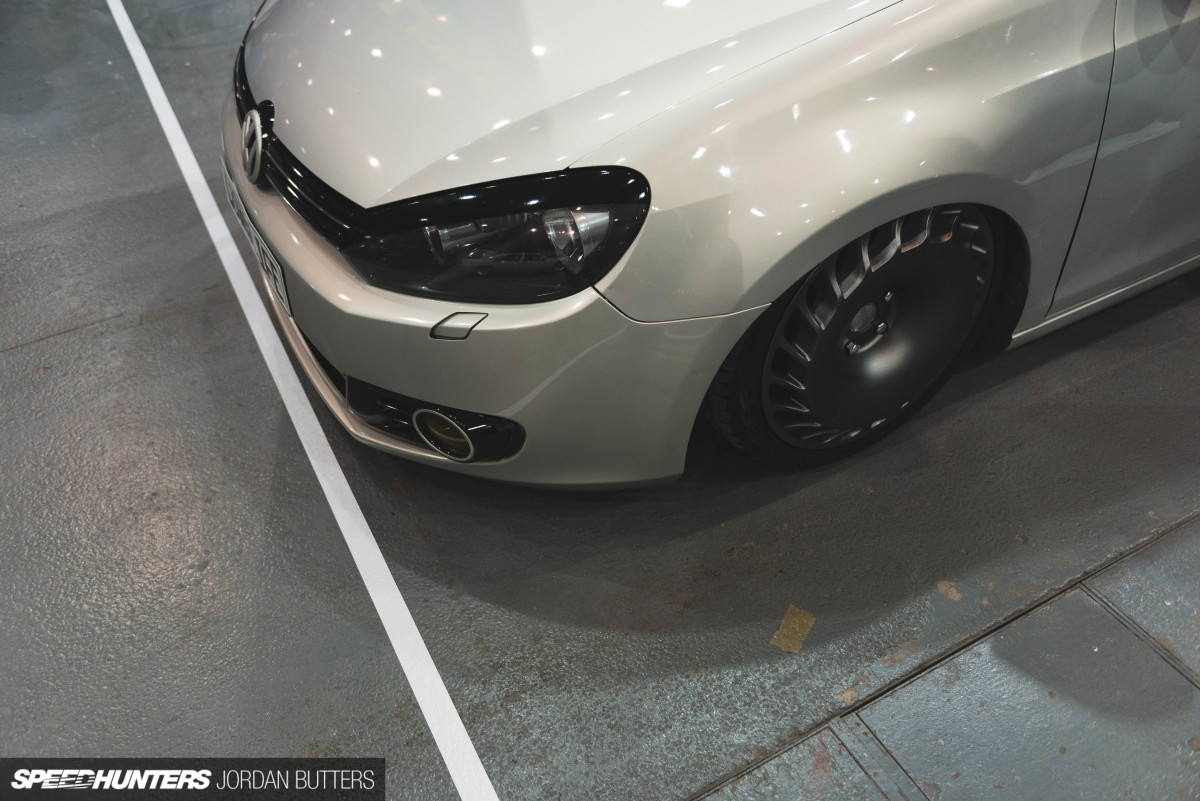 Historically, the VW scene has got a lot of flak from those who don't particularly care for it. It's easy to understand why it polarises opinion so strongly though – at the top end of the show scene there's nothing vanilla. Decisions are bold, customisation is often extreme and occasionally controversial.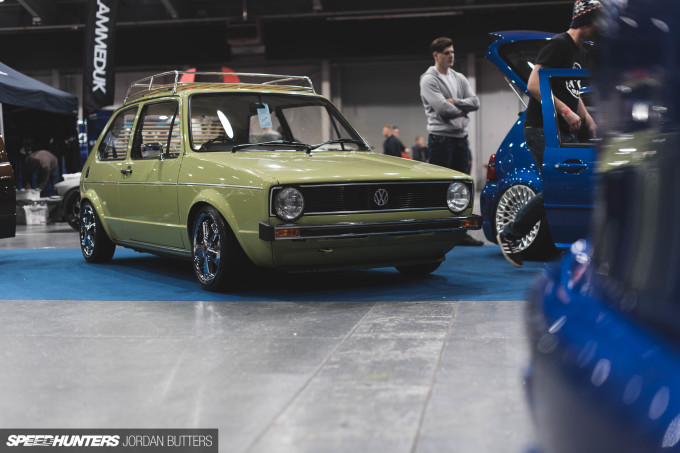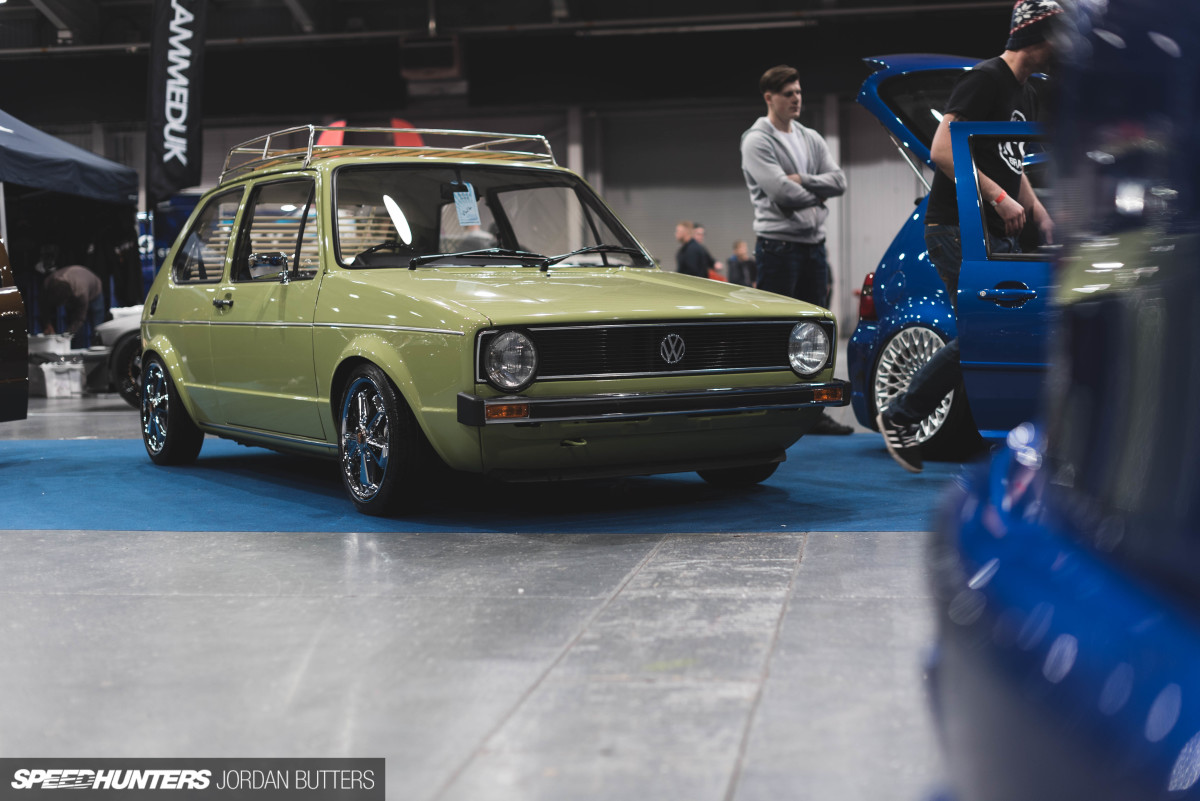 The thing is, I think it's all too easy to find a subgenre of automotive culture that doesn't particularly float your boat and dismiss it without reason. This is further amplified by the cynical nature of many people's online e-personalities. People derive pleasure from cars for all manner of reasons, none are right, and none are wrong.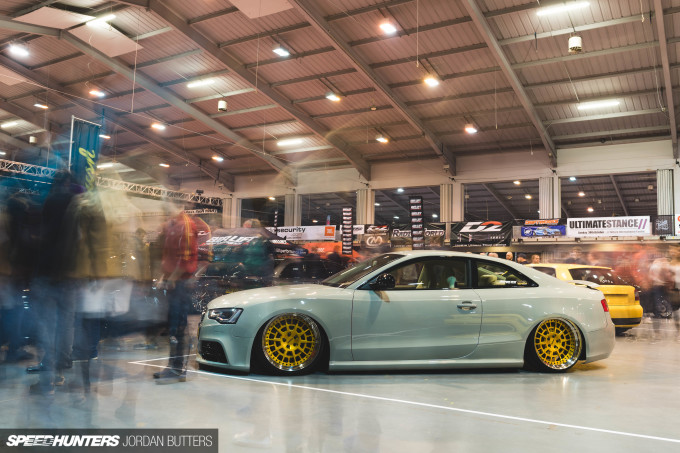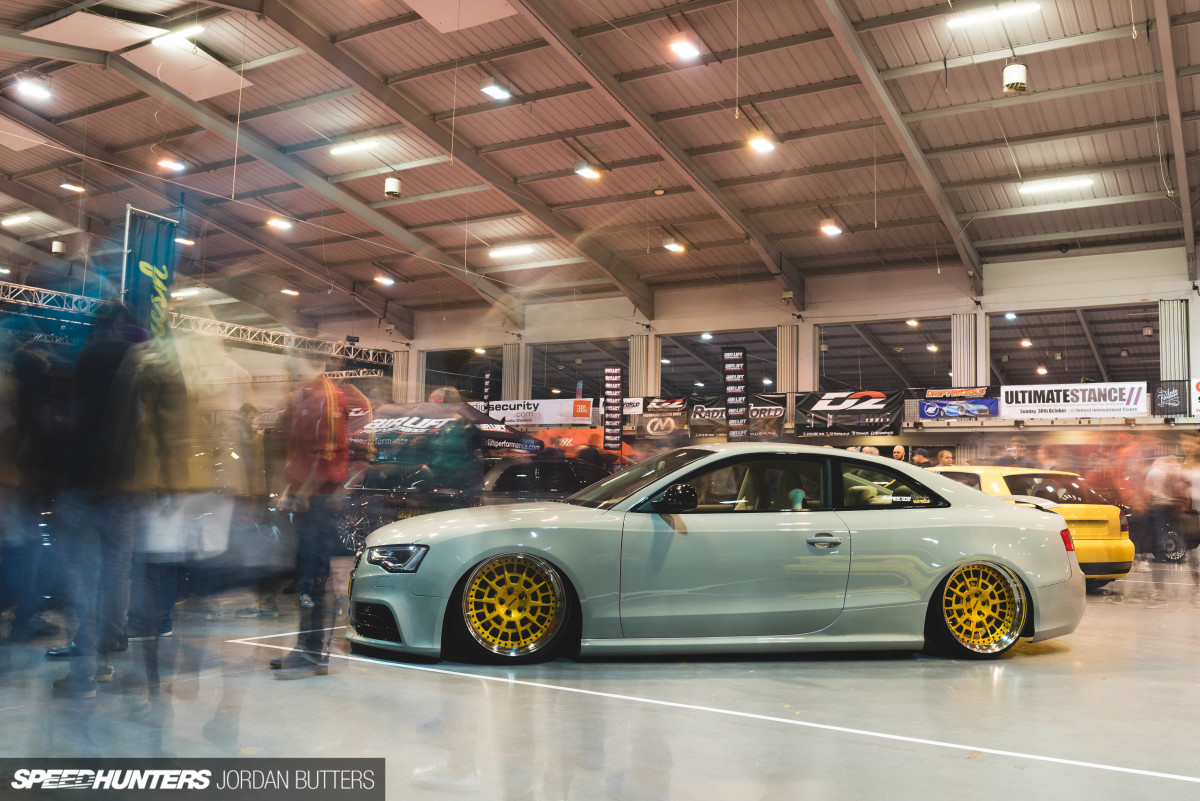 Talk about a 'stanced' front-wheel drive show car to a group of hardcore drift enthusiasts and you'll often find yourself at the receiving end of a barrage of verbal and/or written abuse. To the same end, reveal your deep-burning love for driving sideways to grip-driven track enthusiasts or old school motorsport aficionados and you might be met with guffaws and dismissive comments about how drifting isn't a real motorsport/is pointless/belongs in a McDonald's carpark.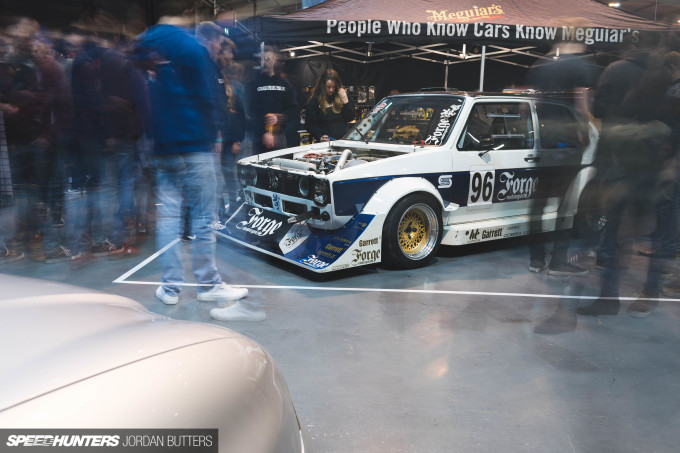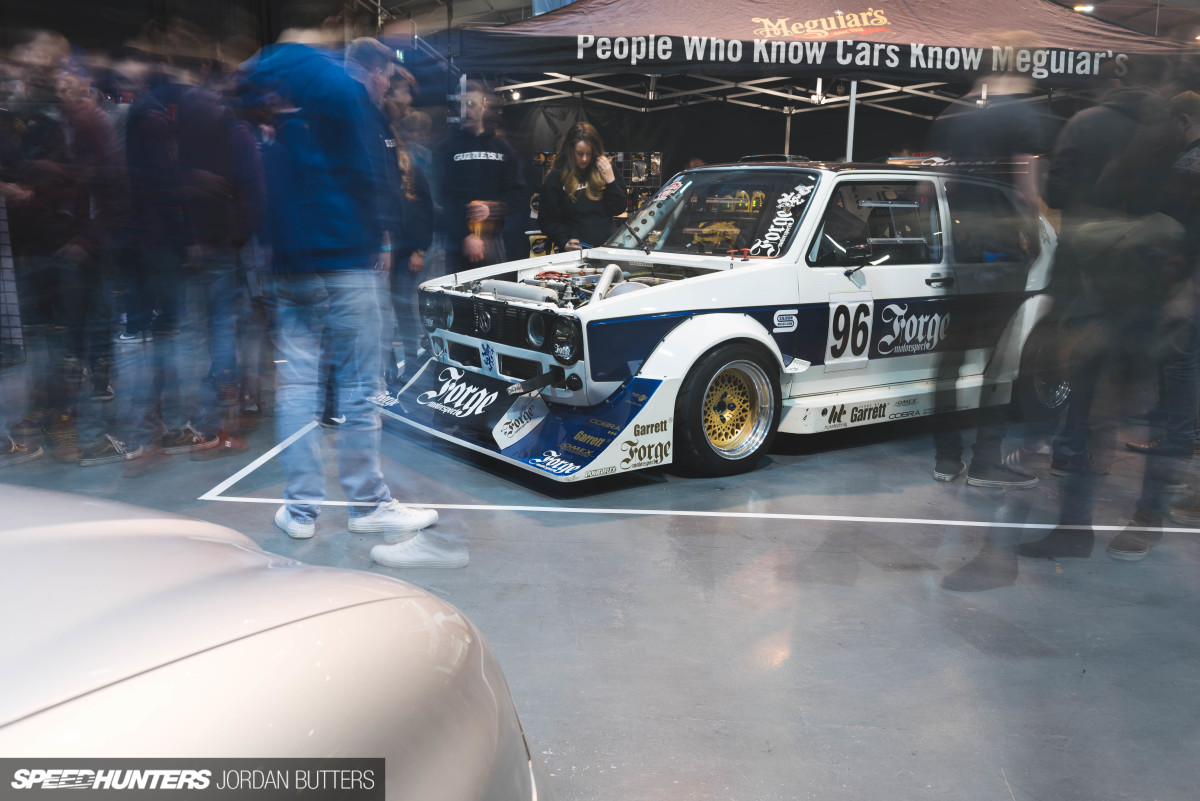 This 'us and them' mentality is all a bit silly really, because when you look at the bigger picture there are so many crossovers in automotive culture that by taking the time to actually experience them before dismissing them, you'll probably discover details that are relevant to your interests. So, that is why I wanted to bring you my outsider's view of Ultimate Dubs 2016.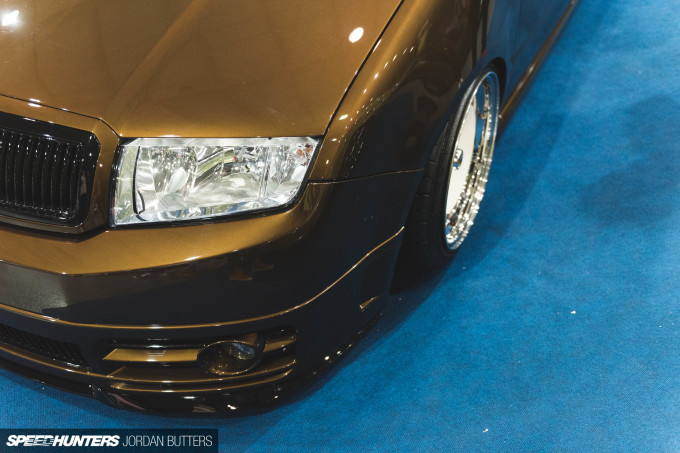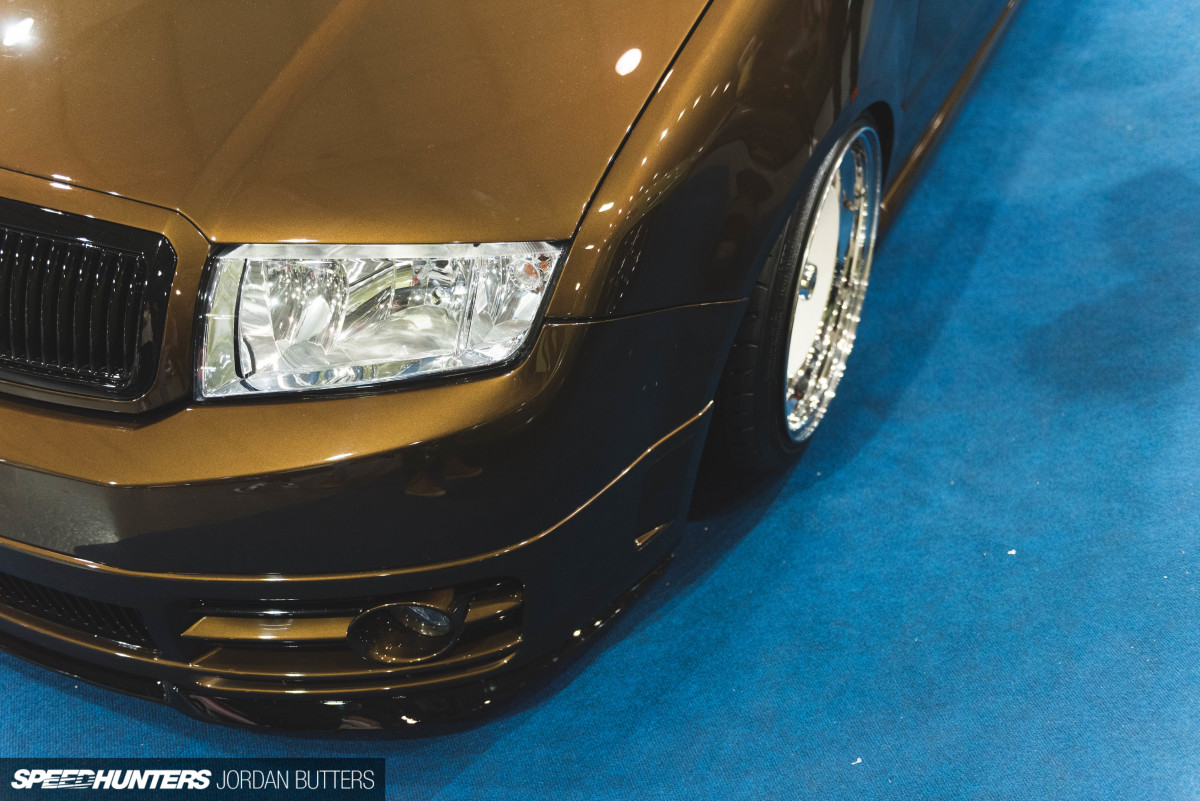 The annual congregation of the UK's best VAG show cars at Telford International Centre in the West Midlands plays an important part in moulding the trends that you'll see throughout the rest of the year.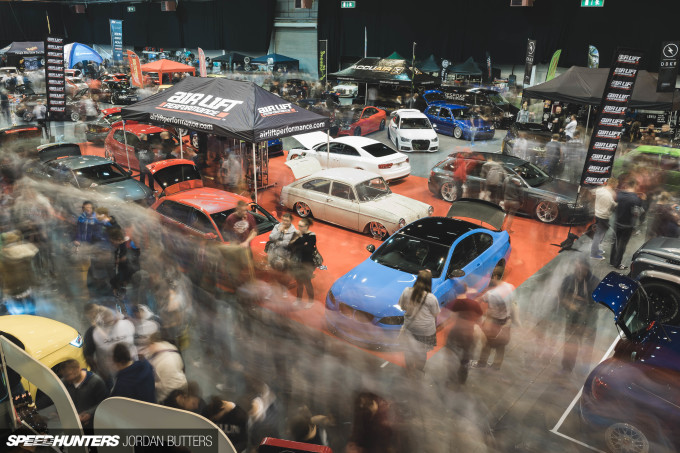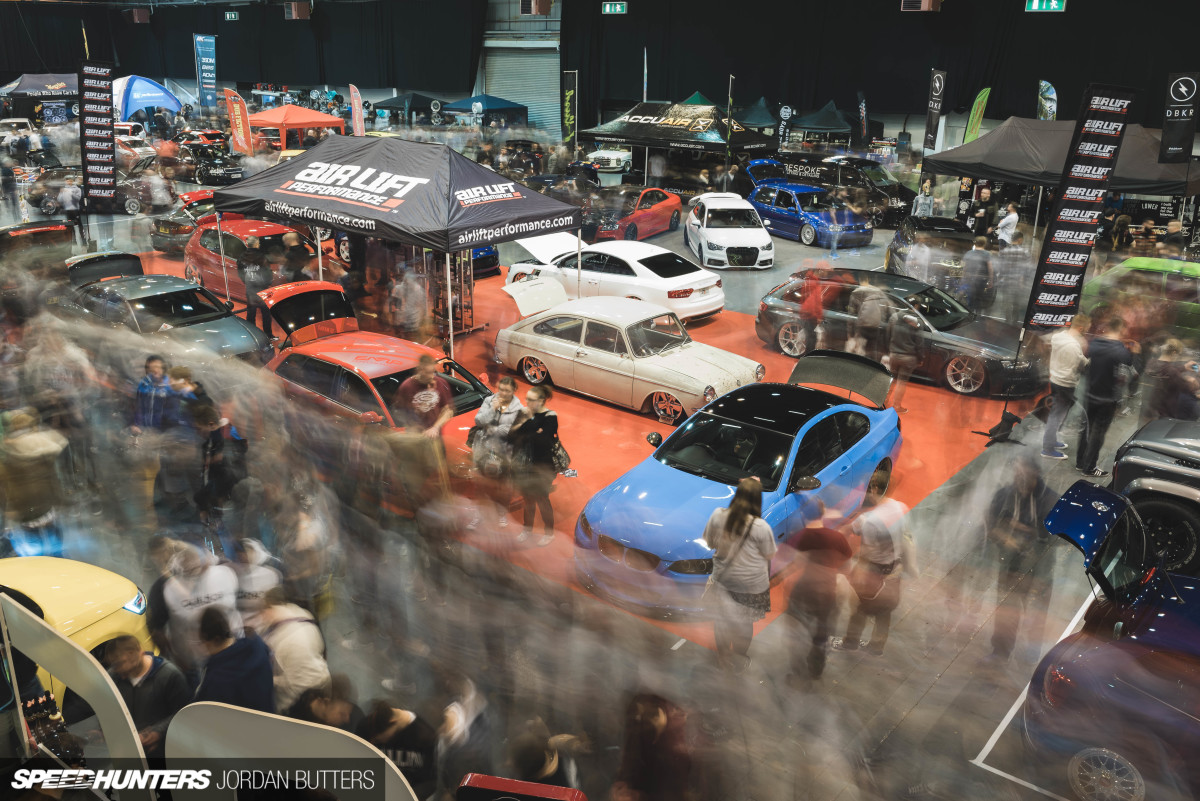 I can't stress how insanely popular this event is. In a country that often struggles to stir up any kind of interest towards anything that isn't football (soccer for our associates over the pond), this show bucks the trend. Enthusiasts work tirelessly with Ultimate Dubs being the end goal. People travel thousands of miles across Europe to attend.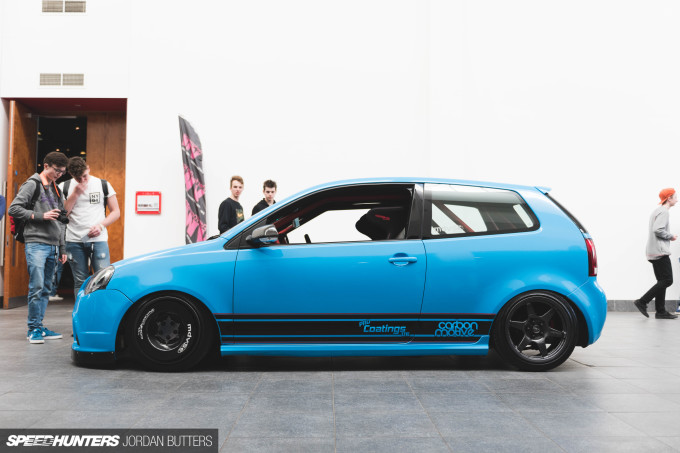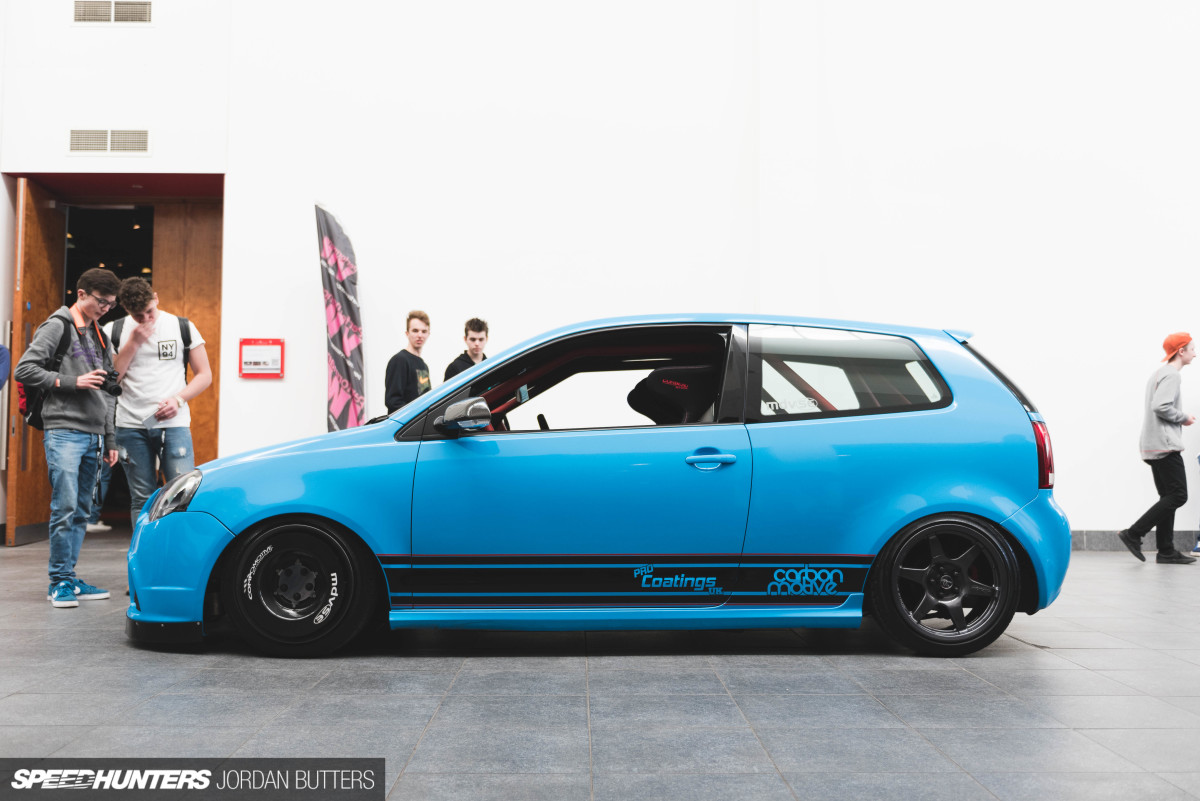 You see, Ultimate Dubs marks the end of winter, a period when the UK car scene pretty much shuts down in its entirety. Builds are tucked away in their respective garages and workshops over the colder months while people go to work on improving them.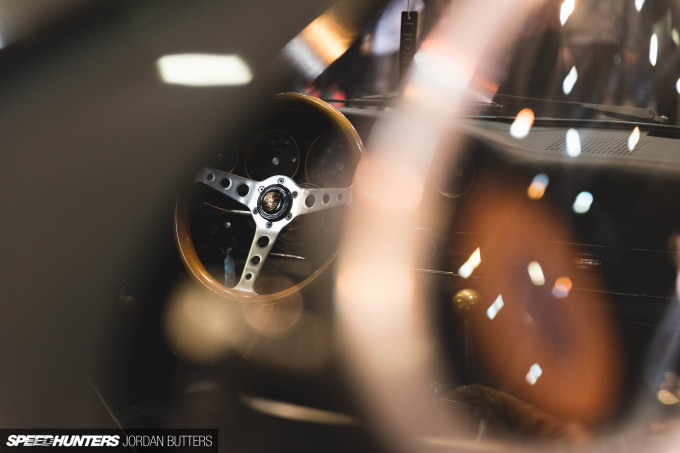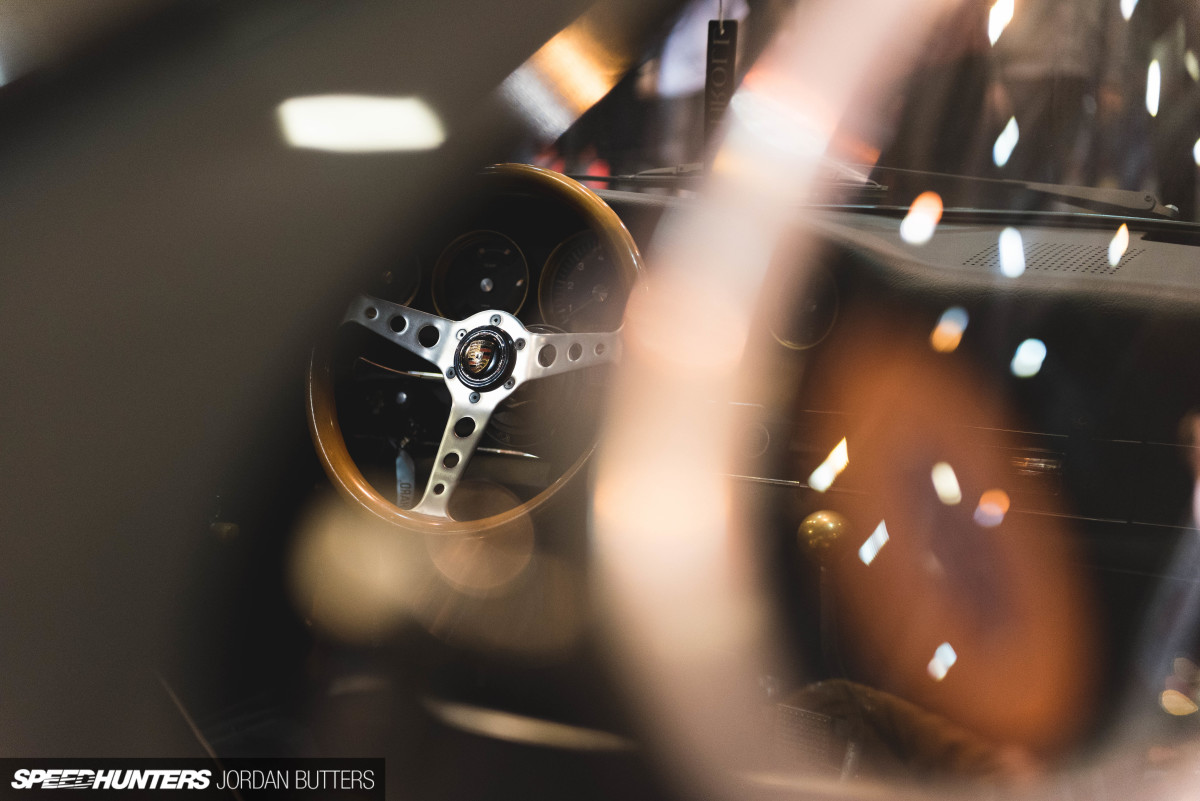 Keep your ear to the ground in the months and weeks leading up to the event and you might hear or see a sneak peak into some of the cars being worked on, but for the most part people tend to keep their cards close to their chest. Ultimate Dubs is where many of these builds get their big reveal.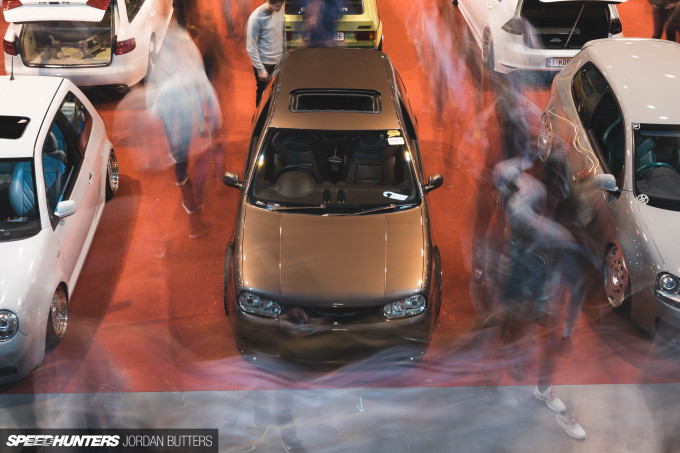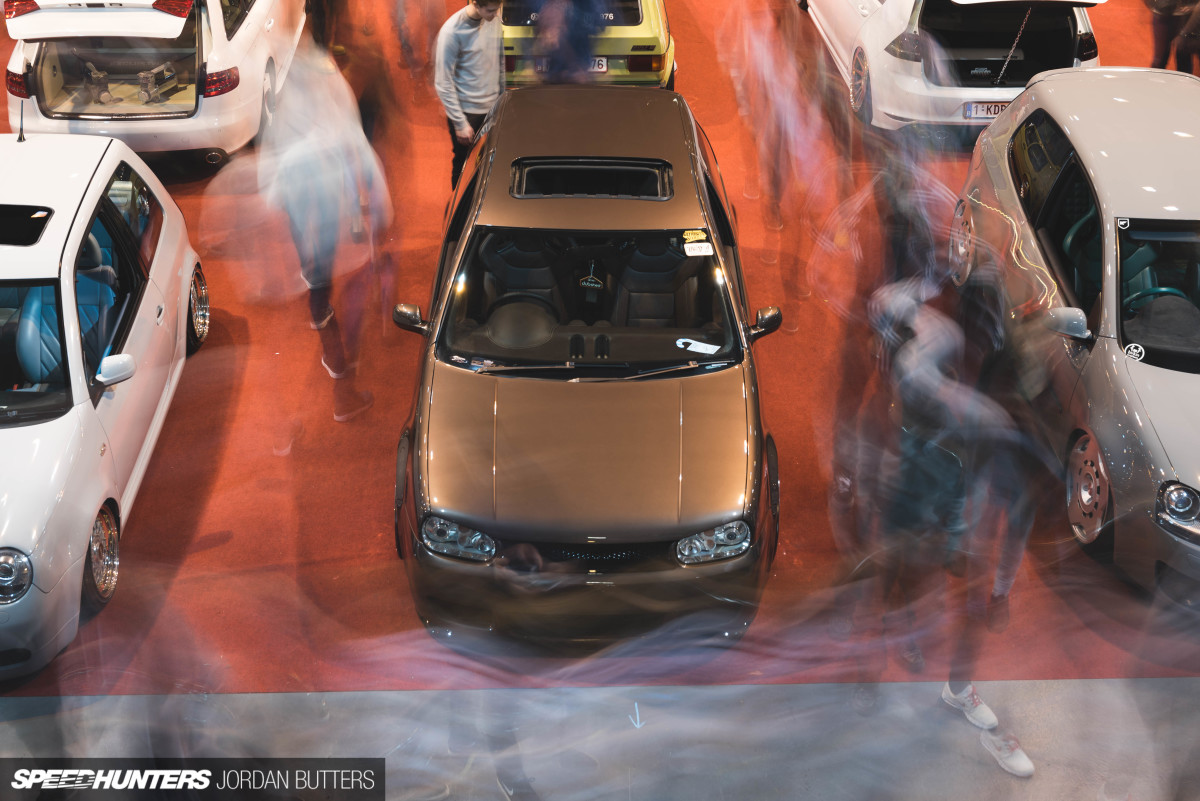 The main indoor show comprises of a carefully curated selection of cars. There's limited space, so predictably not everyone gets a slot. While this does create a certain degree of animosity towards those that do make it in (and the show organisers), you can't please all of the people all of the time.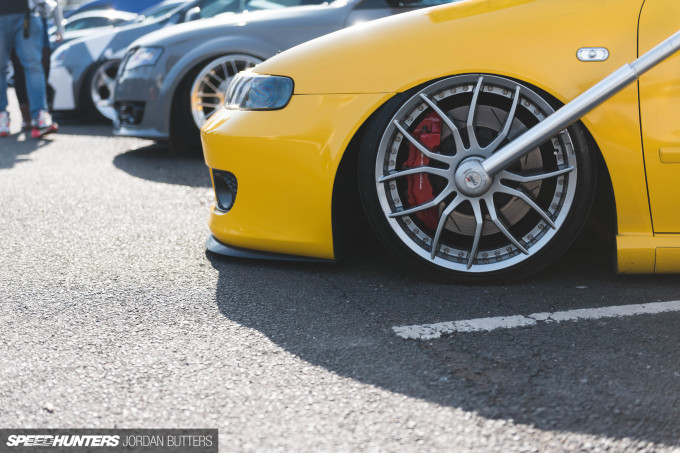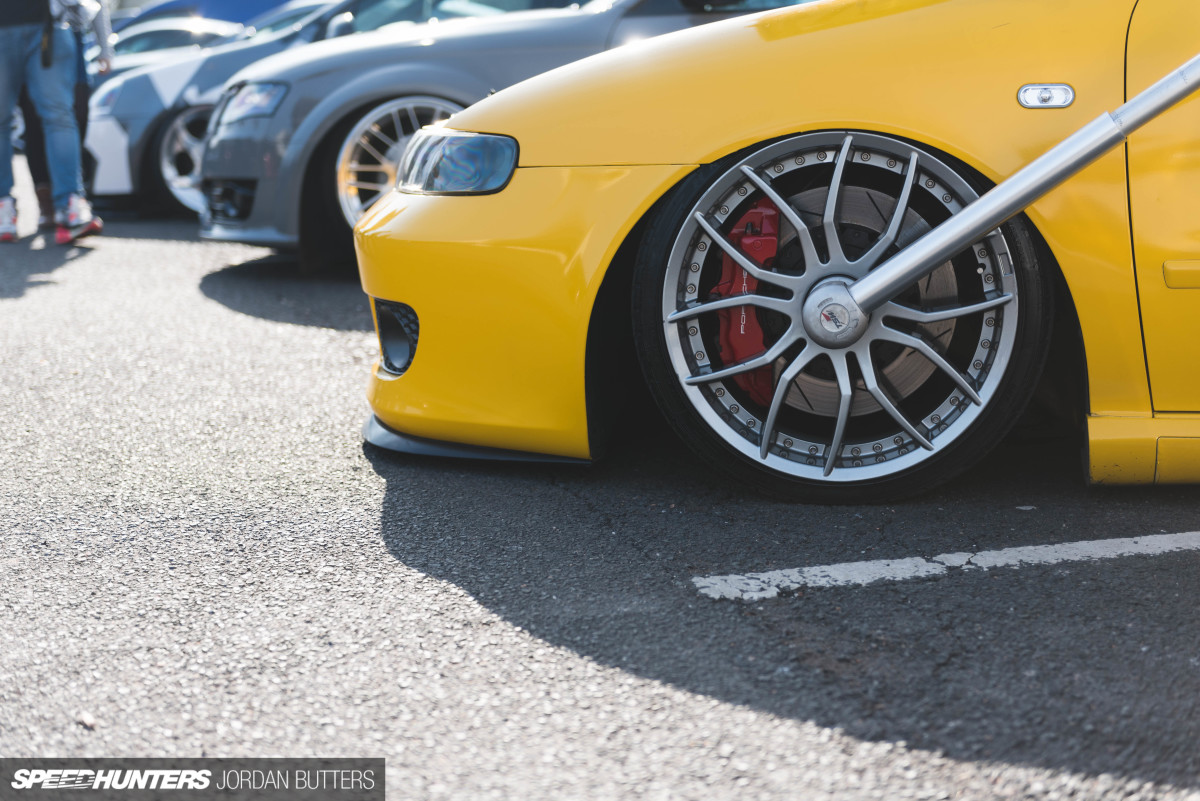 There's a large outdoor show area that's packed with all manner of builds. In the past this has been battered by wind, rain and even snow. Luckily this year the sun was shining.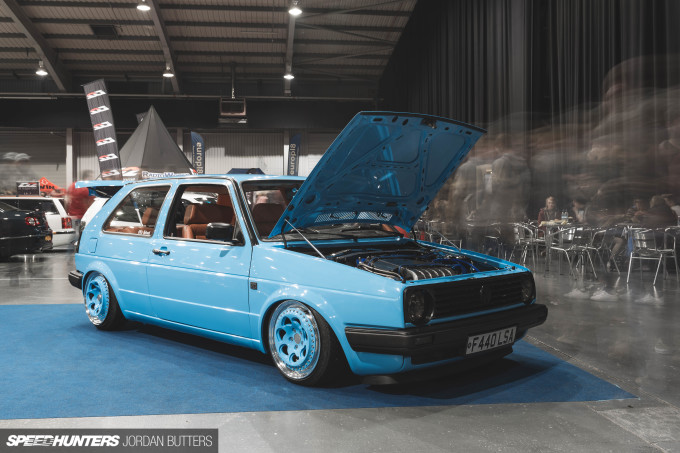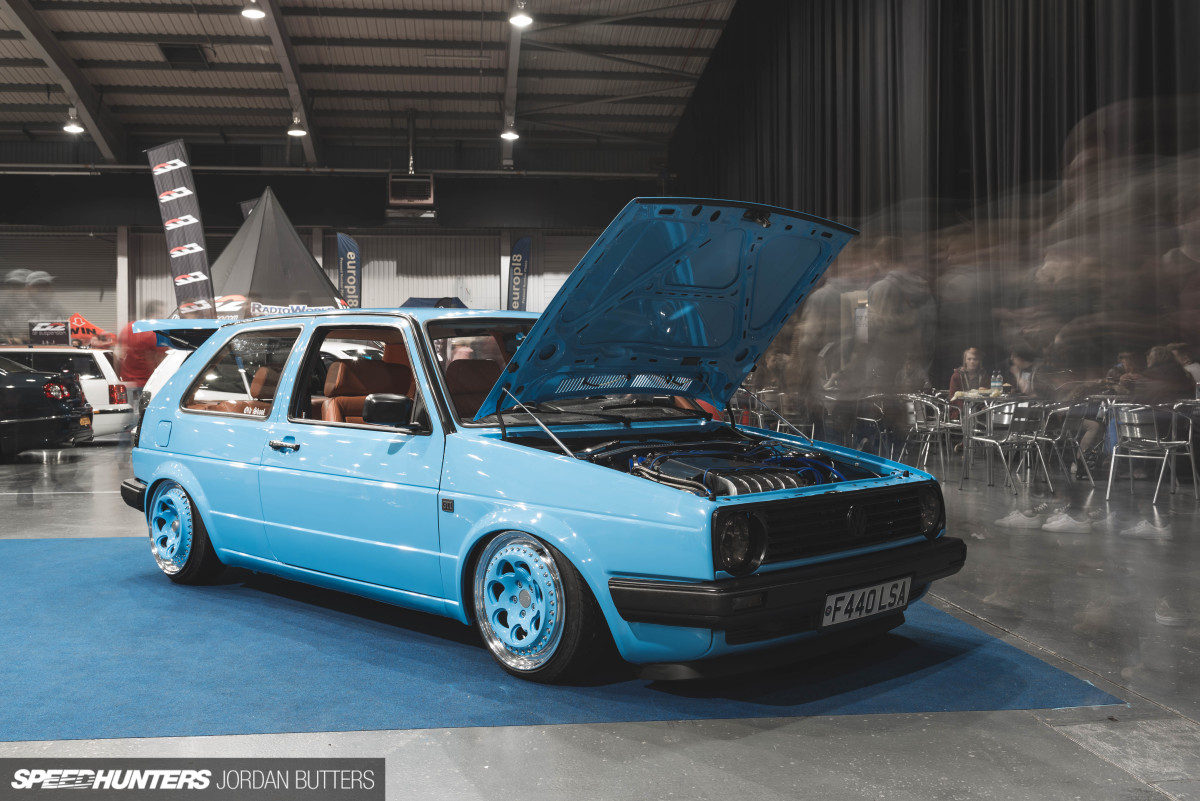 Also, as a result of the curation process, the calibre of build that you tend to find inside makes for a better event. I think it also encourages everyone to up their game, so that they're in with a chance the following year. I'd like to say it's not really about one-upmanship, but it actually is, 100 per cent. Going lower, louder, faster, crazier and more luxurious is the name of the game.
Stick It To The Man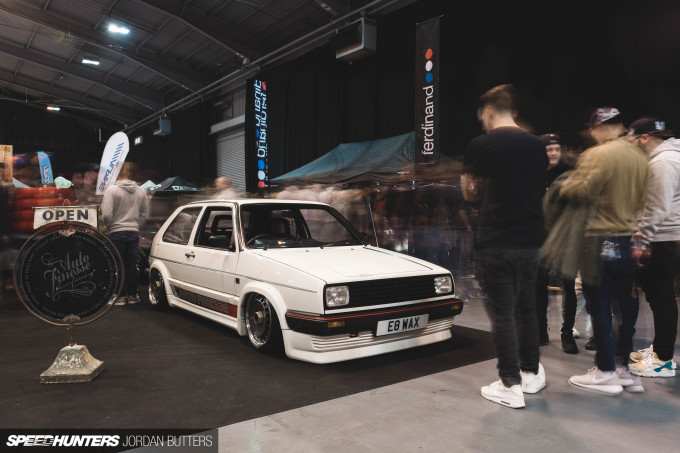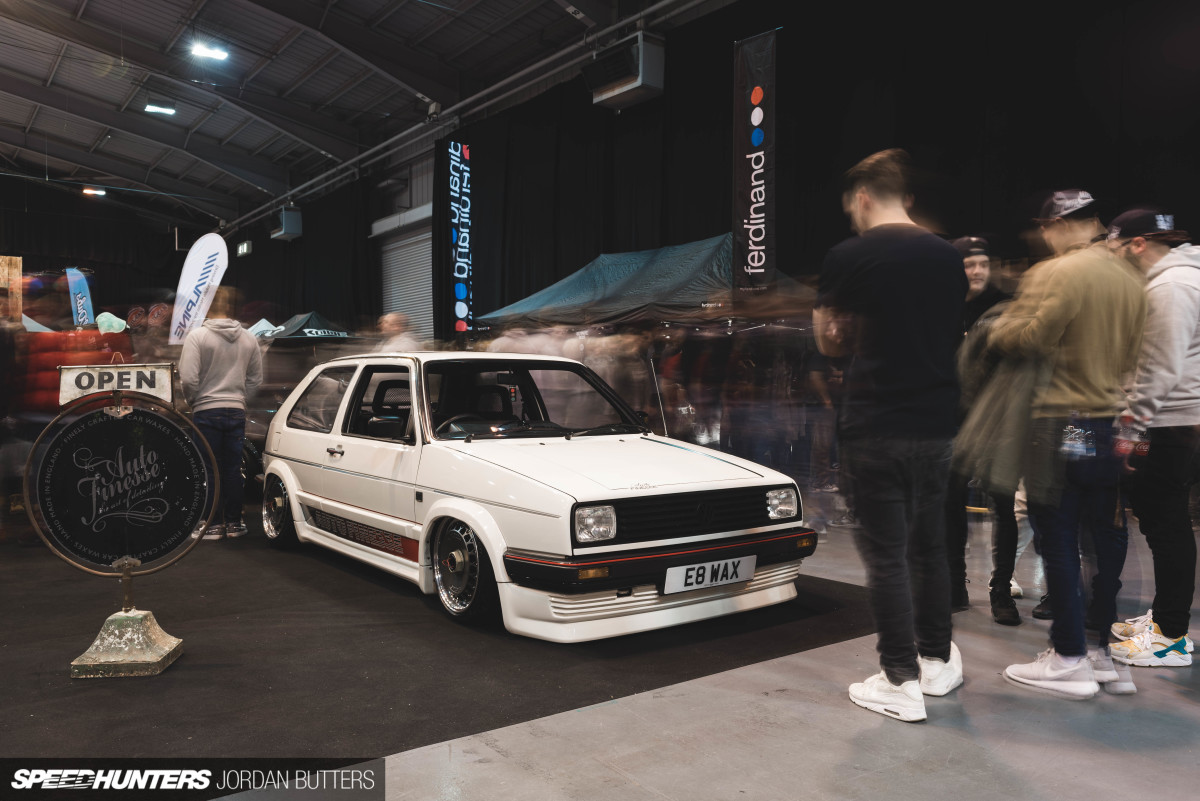 The whole VW customisation scene has long been closely linked with a sense of anti-establishmentism, and this ethos still runs strong today. Rocking the boat, going against the grain, sticking two fingers up at 'the man' – I'm getting all the clichés out of the way now.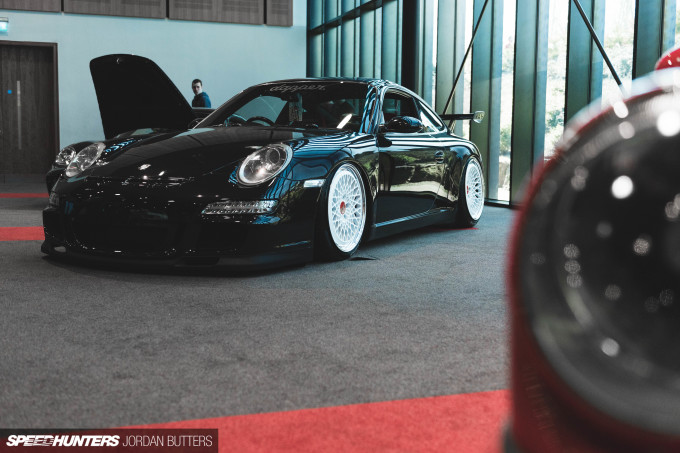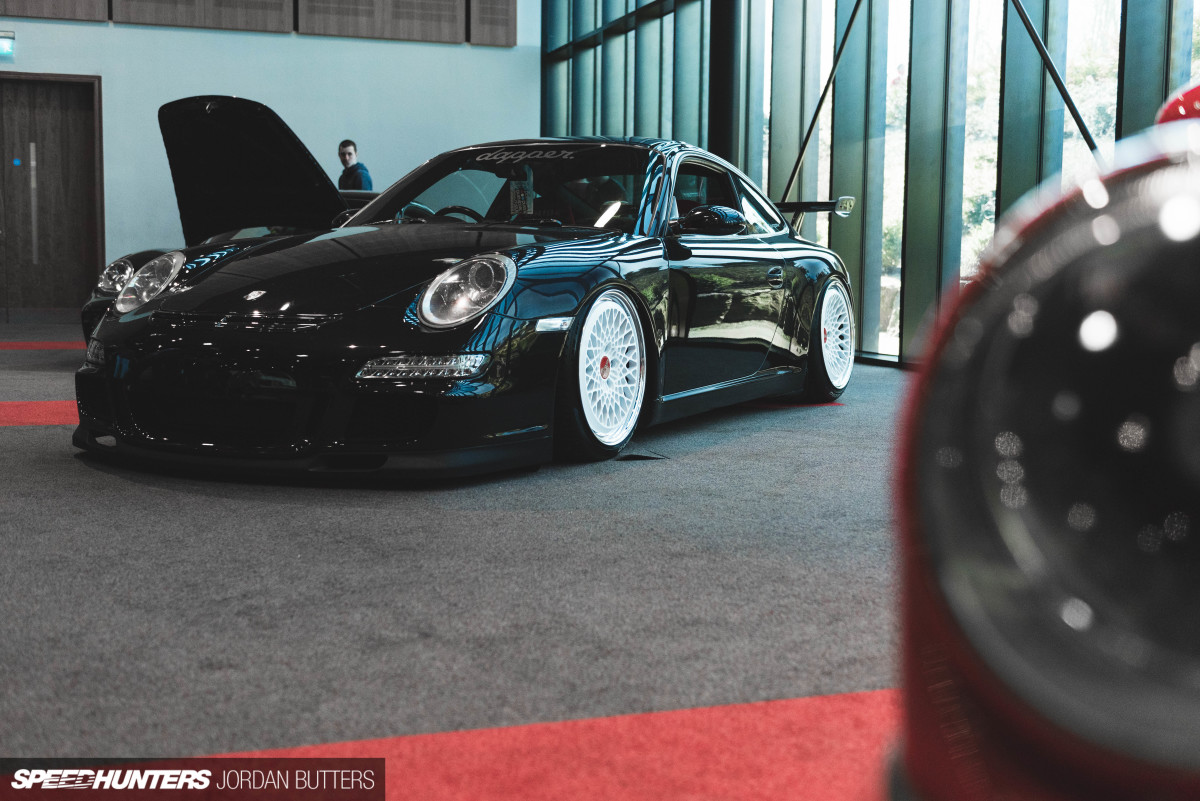 So, when you see a bagged Porsche 997 dropped to the floor on Air Lift Performance suspension, running custom white Rotiform LHR wheels and housing two Bride Low Max seats, you could get mad. But you're better off just embracing the fact that it's an impactful car that's been built to turn heads, get people talking and, most likely and simply, because the owner likes it this way.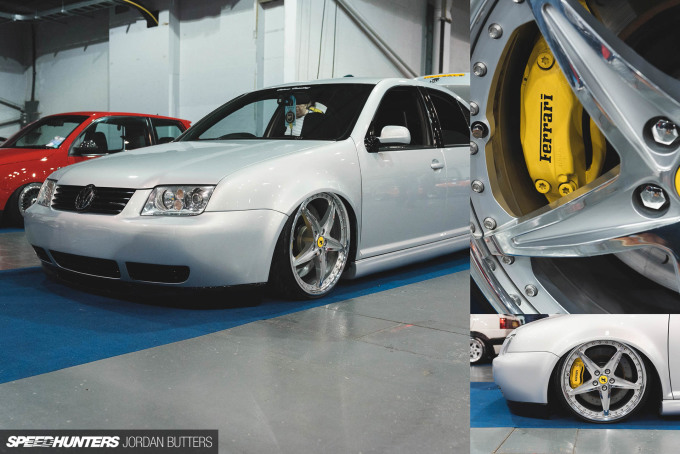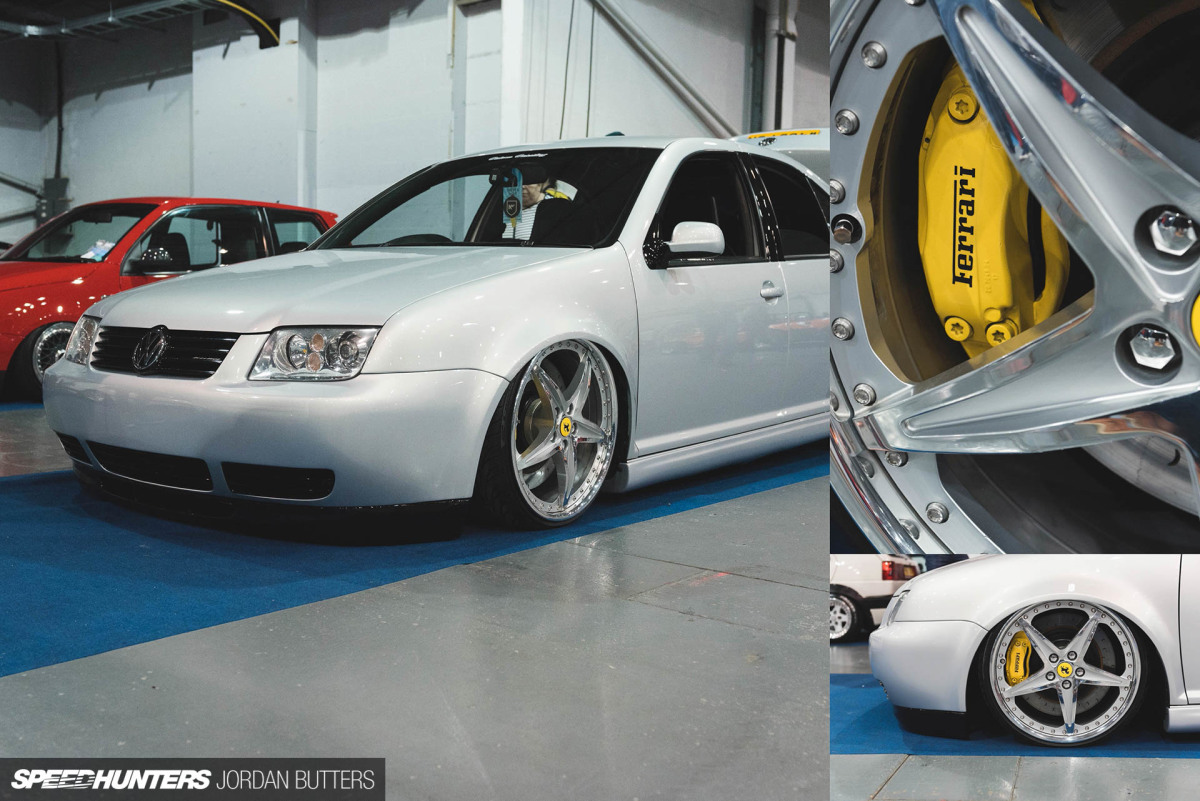 How about a shaved VW Bora wearing brakes and wheels that are surely worth far more than the car itself? The choice of base car might seem strange, but the combination of an average everyday car, clean OEM-plus styling, a smattering of no-expense-spared parts and a near-subterranean ride height seemed to be turning heads throughout the show.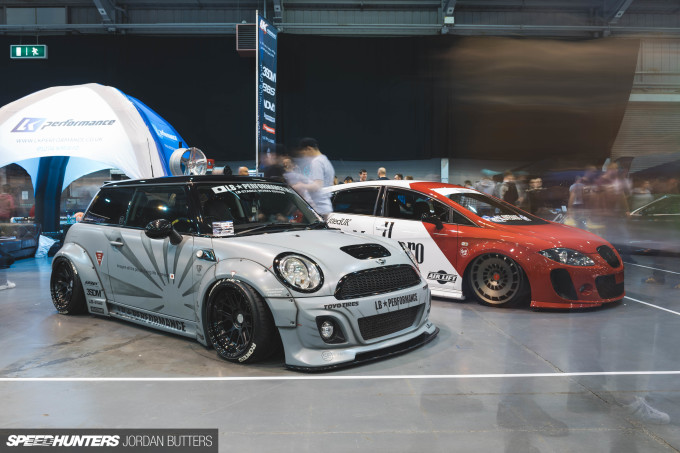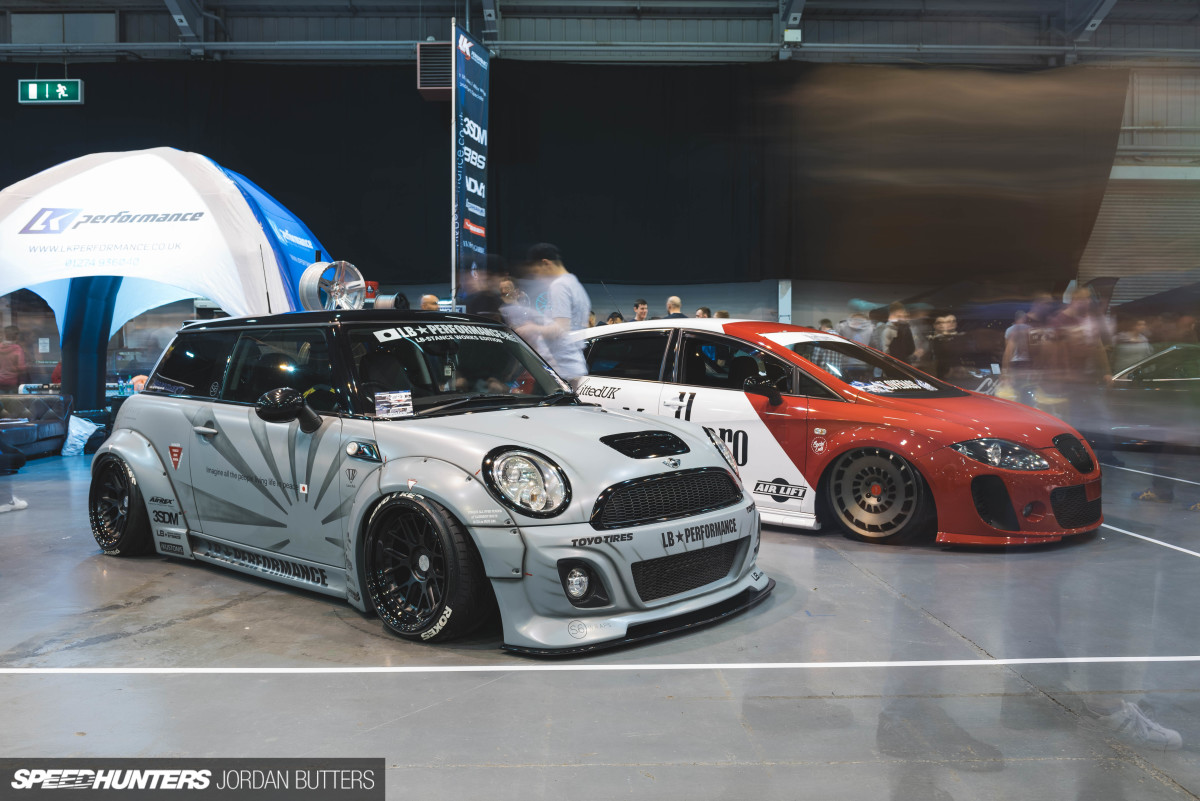 What's more anti-establishmentarian than featuring non-VAG cars at a VAG show? This is always an issue of contention for fans of Ultimate Dubs. While many call for a ban on marques outside of the VAG banner, I don't think it's a bad thing that they're included. It all helps add to the variety.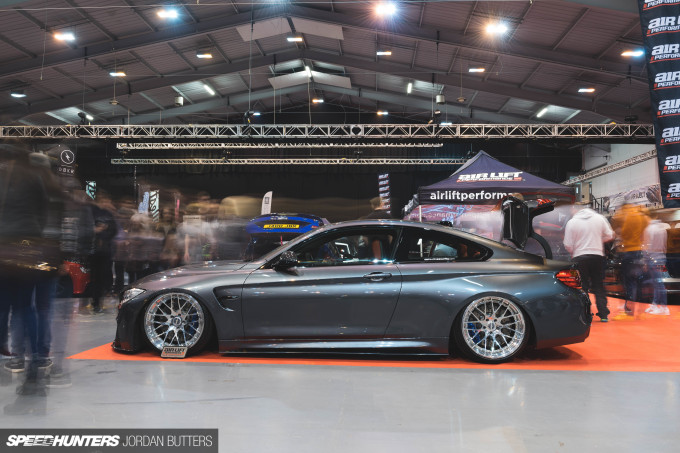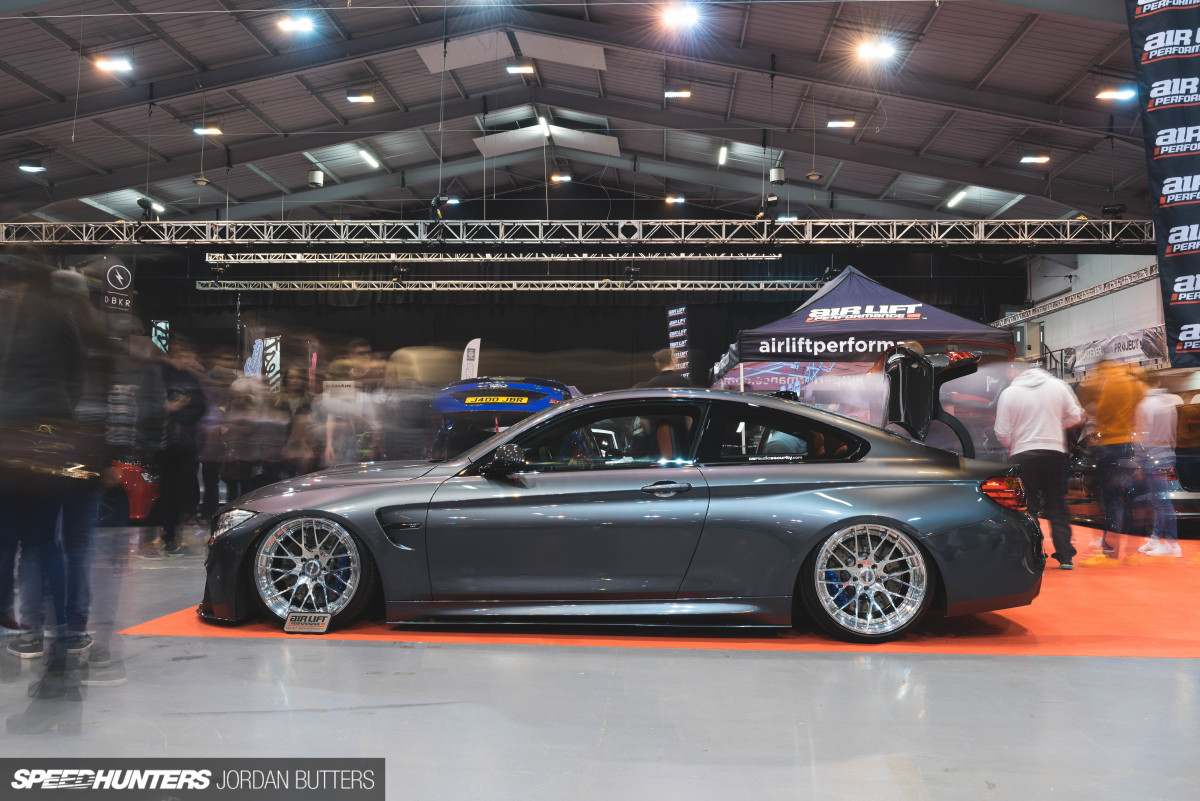 Car Audio Security had its new BMW M4 demo car on display, amongst others. The scope of modifications isn't vast here, but the changes that have been made have been done well. Aired out over a set of polished Rotiform RSEs, the M4's aggressive standard body-line looks quite at home so close to the floor.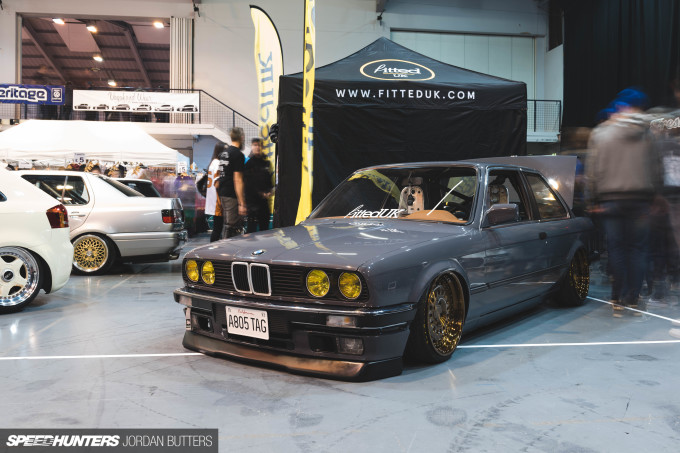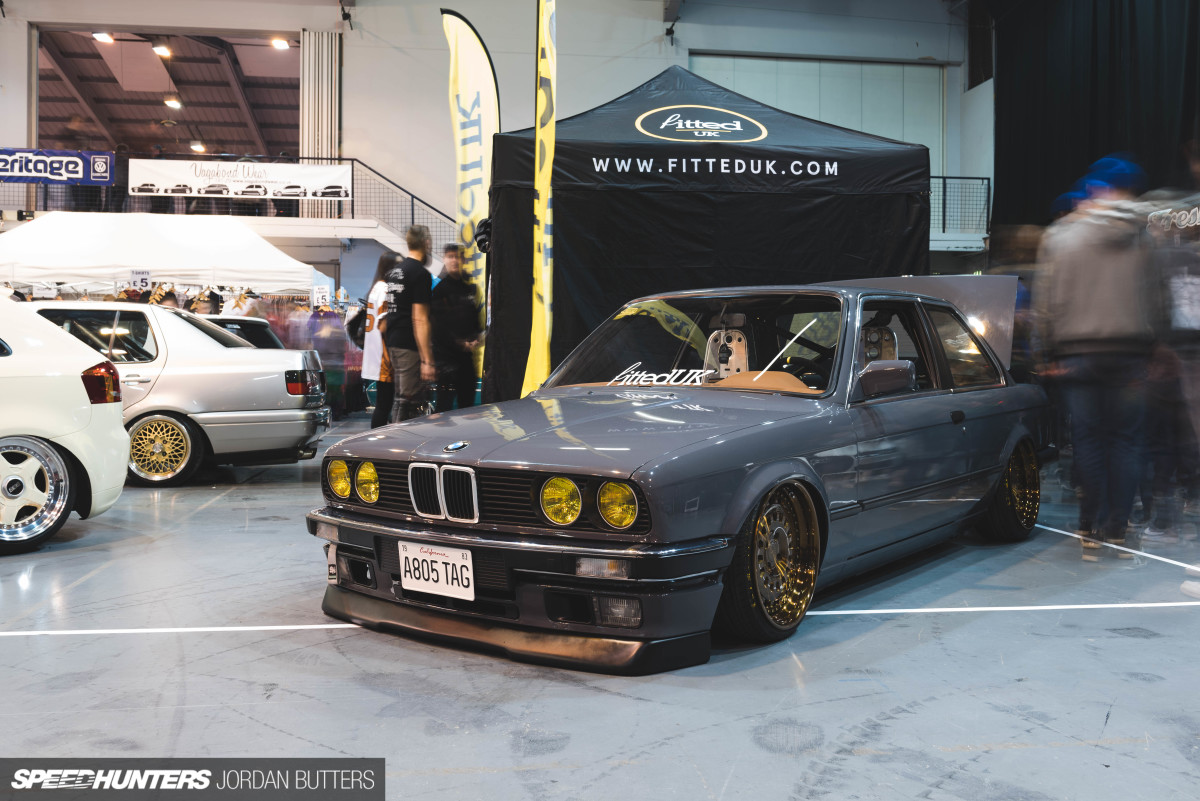 There were a handful of other BMWs scattered throughout the halls. Brandon's battleship grey E30 takes a mix of styling cues from different places and pulls it all together. It sits on a set of custom-finished VIP Modular VX210 wheels.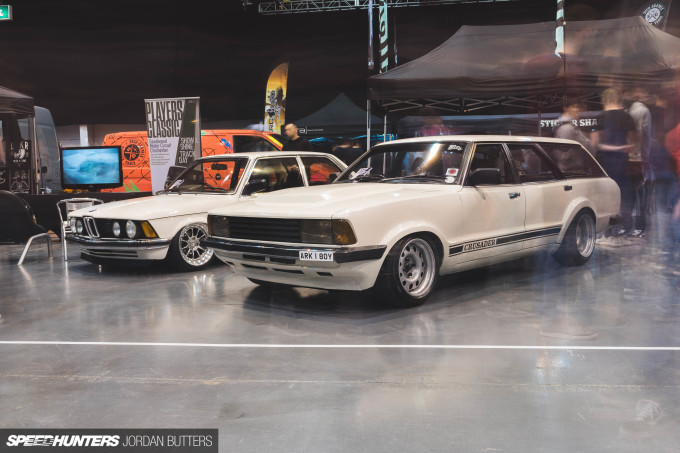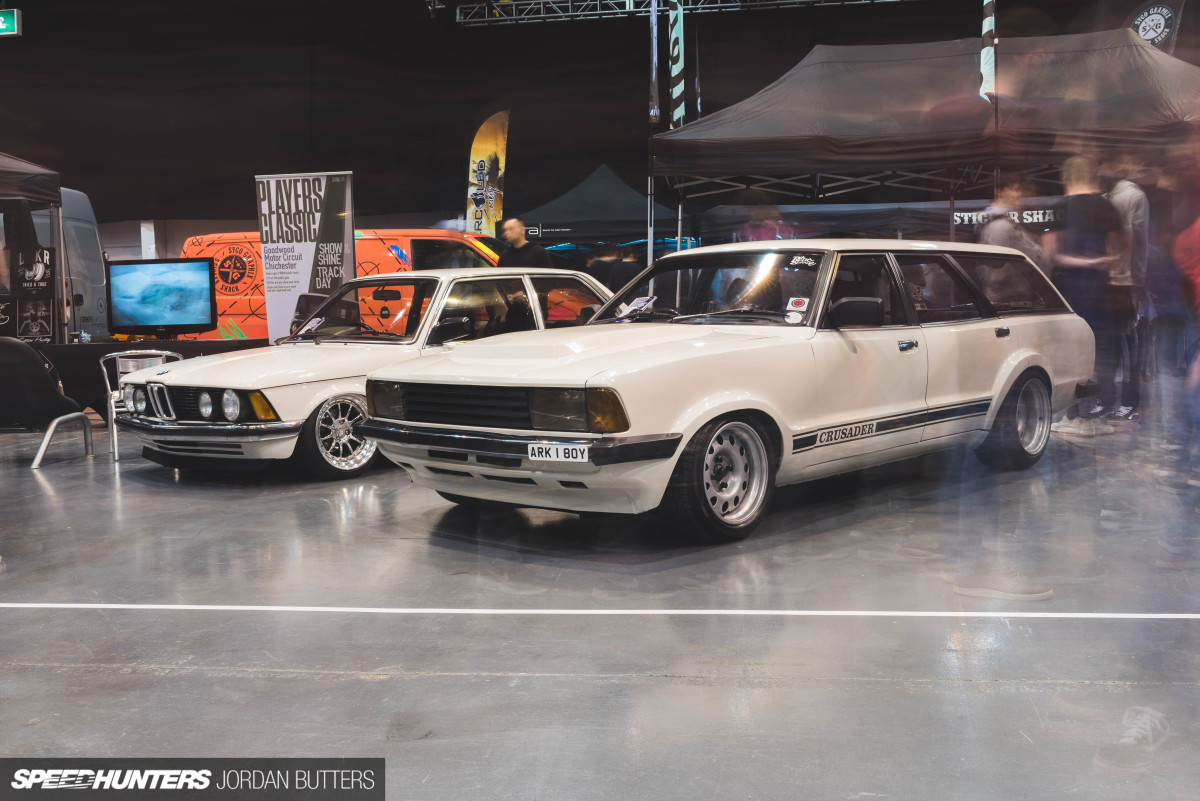 The Players Classic stand was probably the most diverse of the lot. The usual combo of the Players bright green Mk1 Golf, a BMW E21, mean Ford Cortina estate and fellow Speedhunter Bryn Musselwhite's Project Strip Club Volvo still managed to draw the crowds.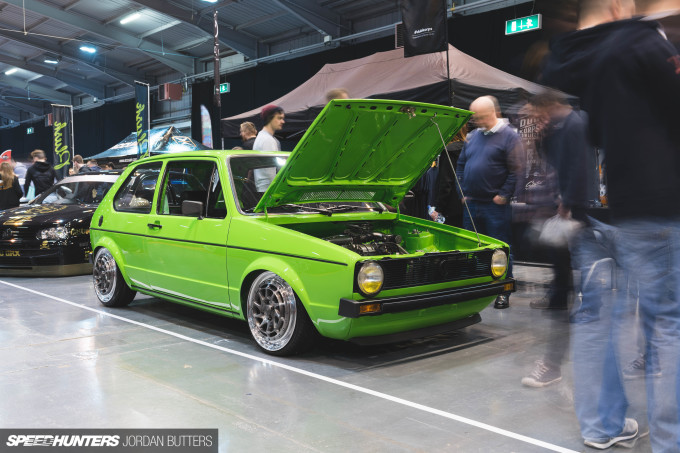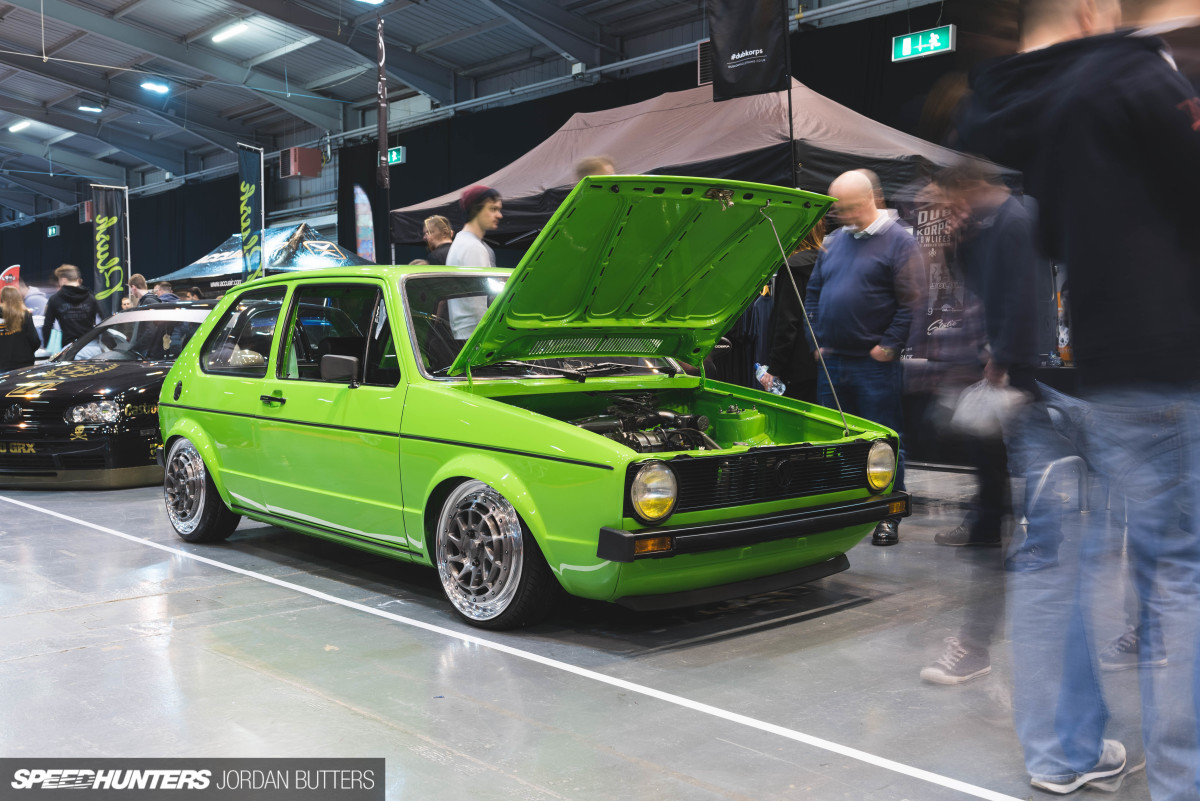 Before long I found myself being sidetracked by the sheer amount of intriguing machinery surrounding me. One thing that I quickly learnt walking the halls at Ultimate Dubs was that there's almost always more than meets the eye. Taking the time to look over each build revealed details that couldn't be appreciated during a passing glance.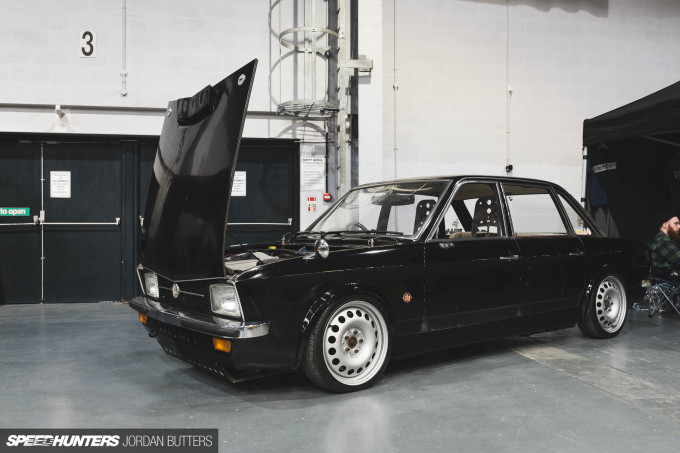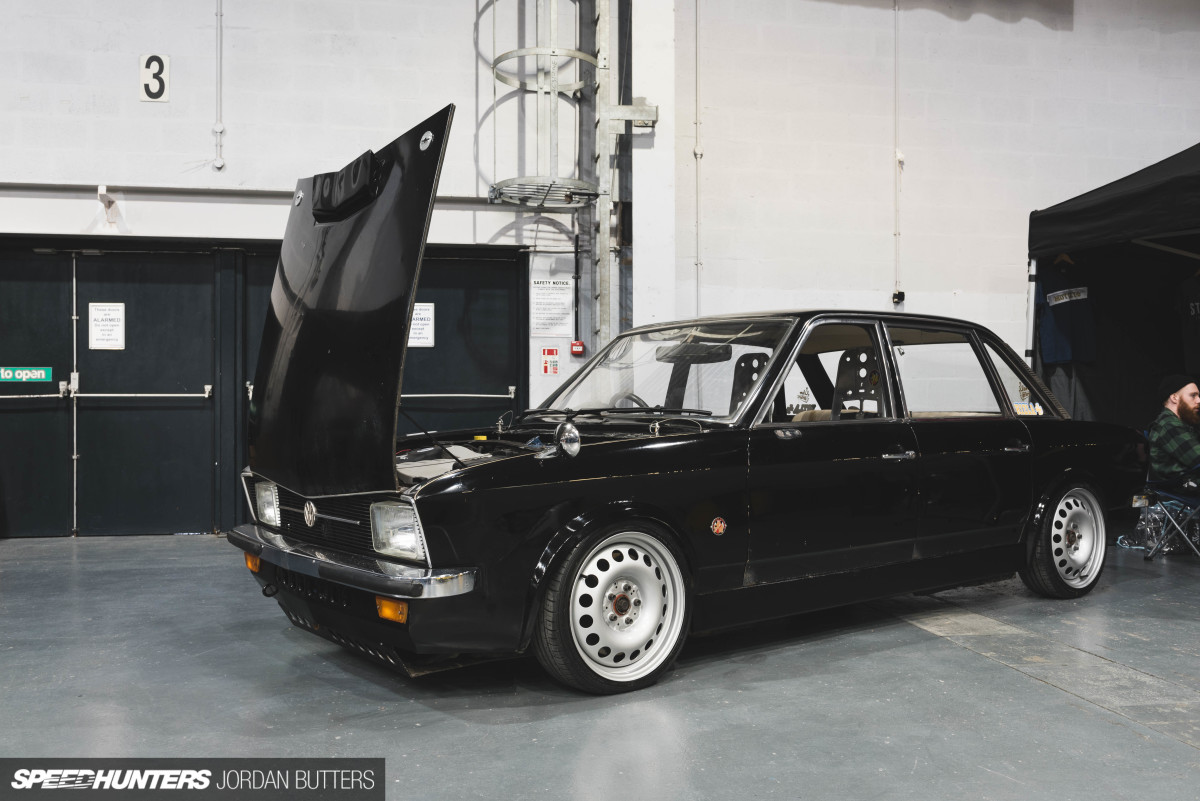 This is the perfect example, and I completely missed it on my first pass. Remember the rotary-engined Mk1 Golf with the air-cooled Beetle floorpan that we featured a while ago? That car is sadly no more after a garage flood, so its owner, Pipey McGraw, has built something almost as bonkers. This K70 isn't actually a K70 at all – underneath sits the chassis and beating heart of a much newer W8 Passat! Impressively, it was decided upon and put together in just a few months before the show. Mr. Musselwhite is looking to bring you more on this car further down the line.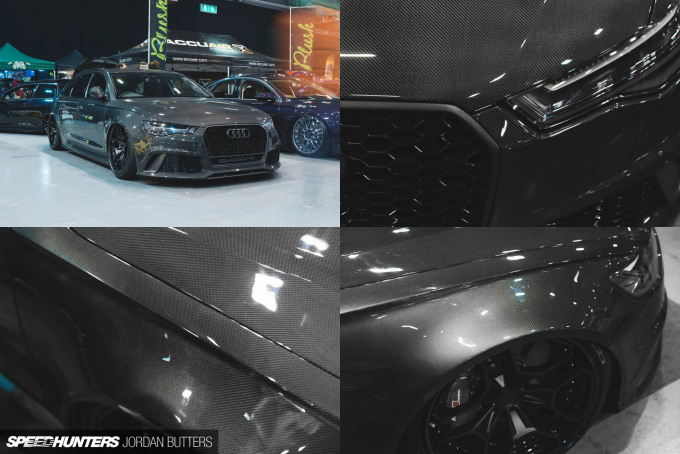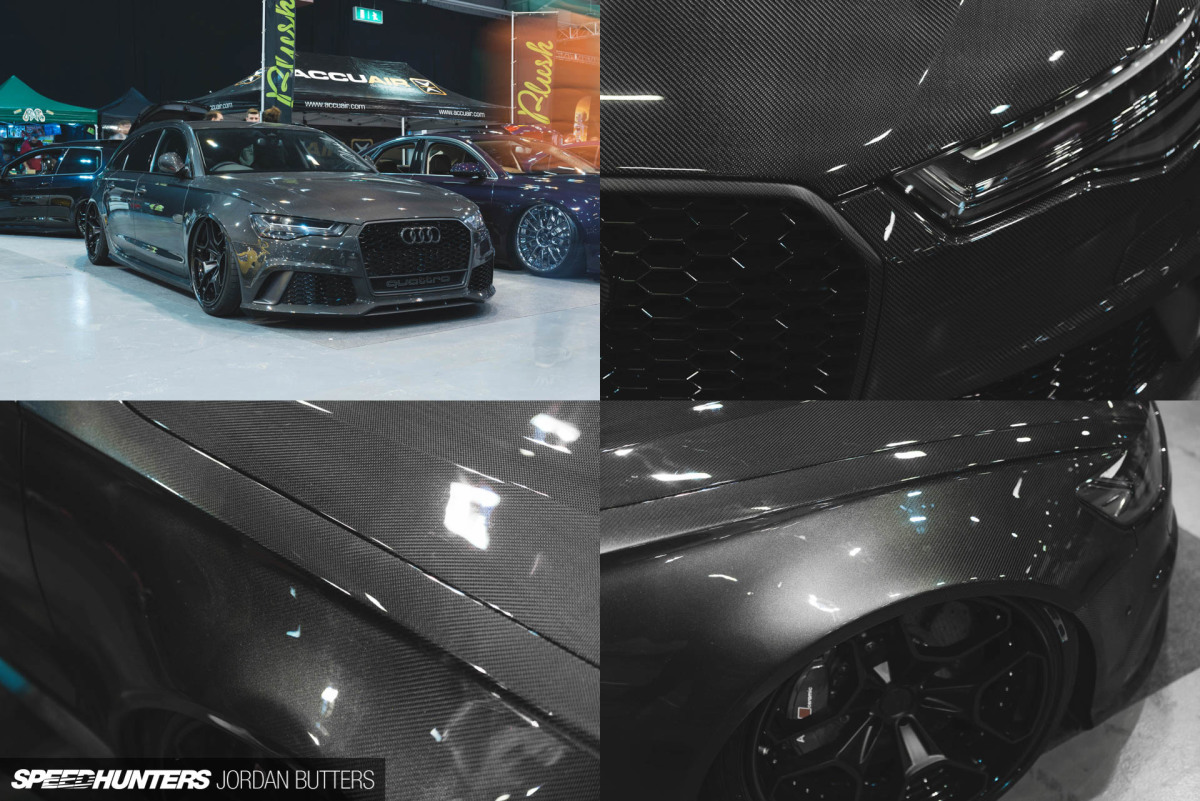 I struggled to get a shot of Plush Automotive's Audi RS6 through the constant ebb and flow of people that surrounded it. It wasn't until I fought my way through that I realised that the entire front end was made from carbon fibre and had been gradually blended into the car's dark grey paintwork. Once again, the quality of finish just astounded me.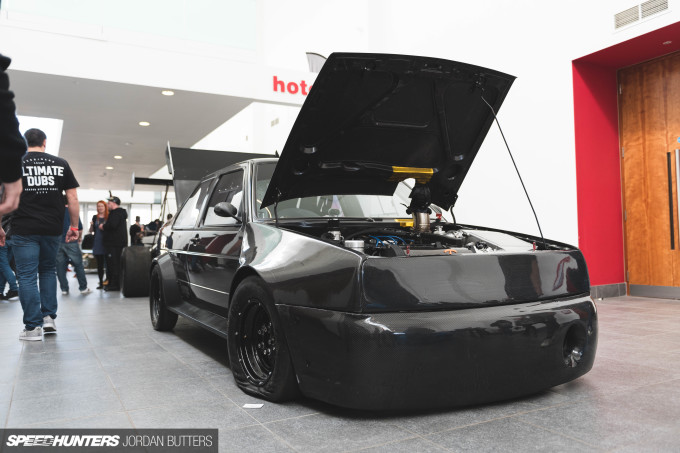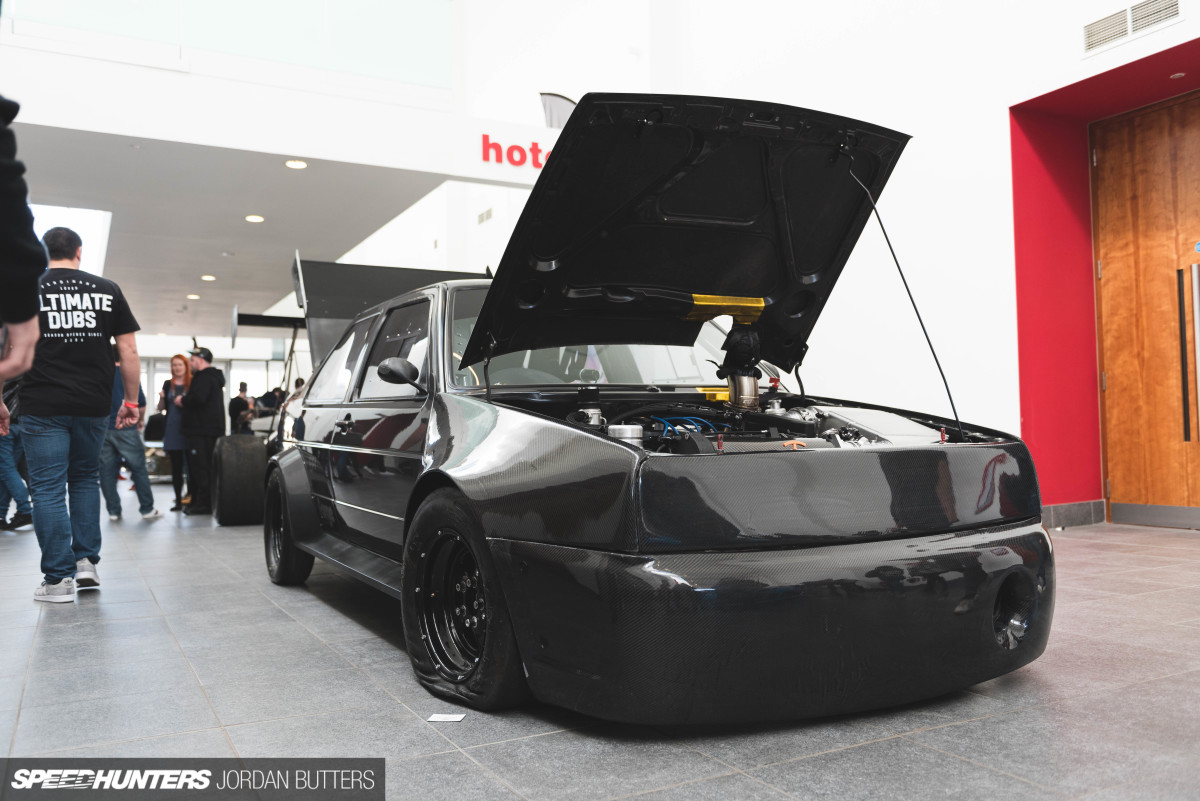 Slightly less subtle was the carbon front end on Lee Ross's insane drag Jetta. Sparse of detail minus a single intake hole, air is sucked into a huge Garrett GTX4202R turbo as power is transferred to the ground through giant Mickey Thompson drag slicks. The final numbers? Circa 1200bhp! Who'd like to see more on this crazy build?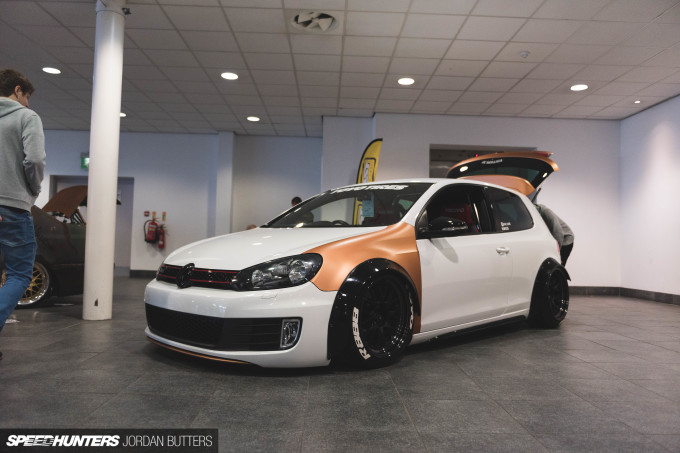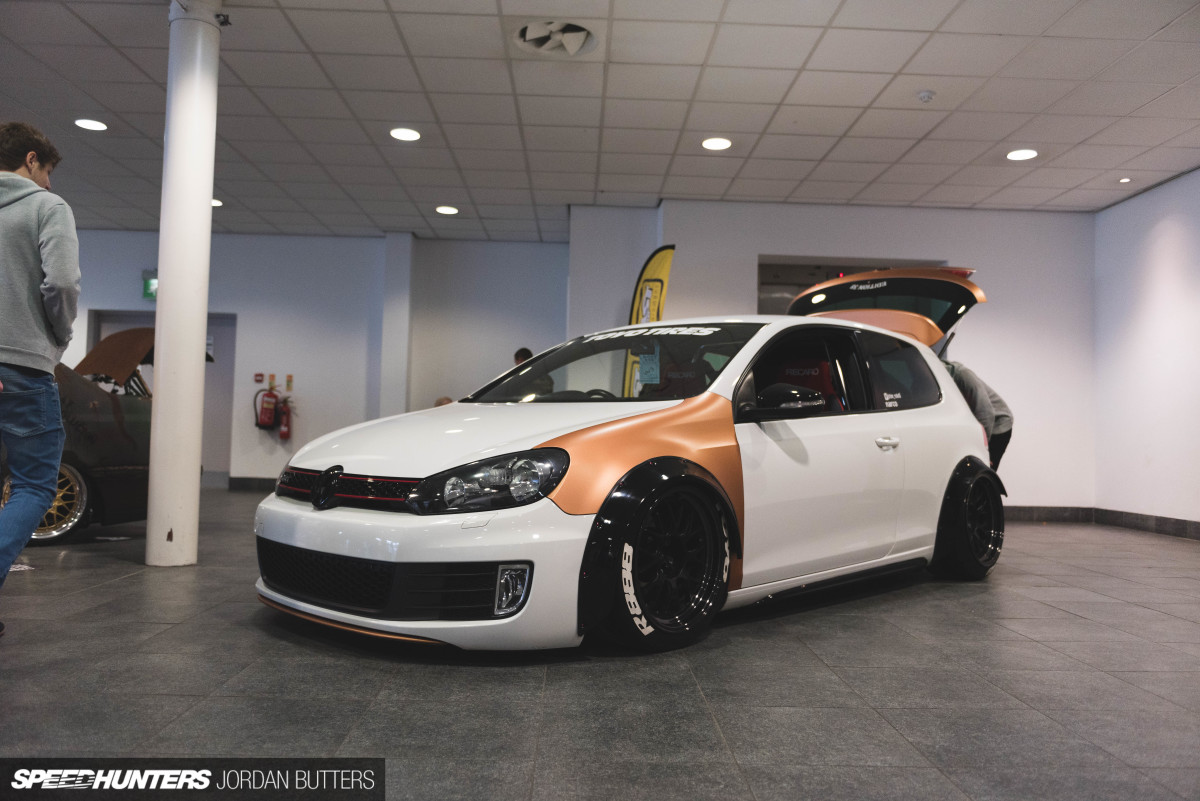 There were notable influences from all forms of car culture to be found; from track-inspired builds to retro motorsport liveries, JDM influences to Euro style. This Mk6 Golf struck a chord with me. I'm not sure what lies under the bonnet, but the sticky, wide R888s, Recaro seats, Takata harnesses and full cage left me hoping it was something at least mildly potent. I quite like the gloss-black overfenders and copper exterior details too – please don't lynch me.
Old's Cool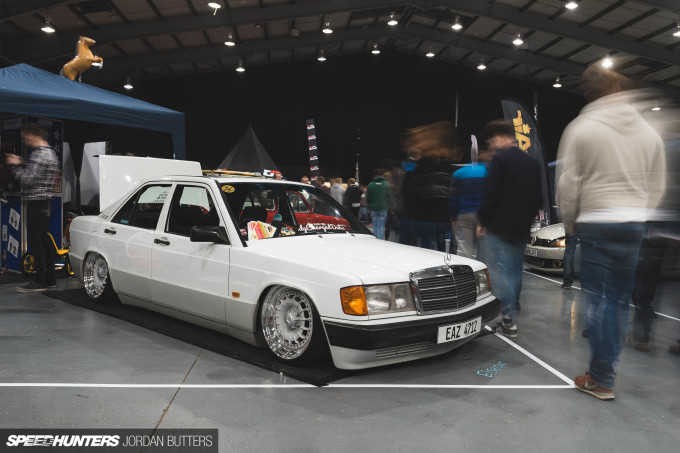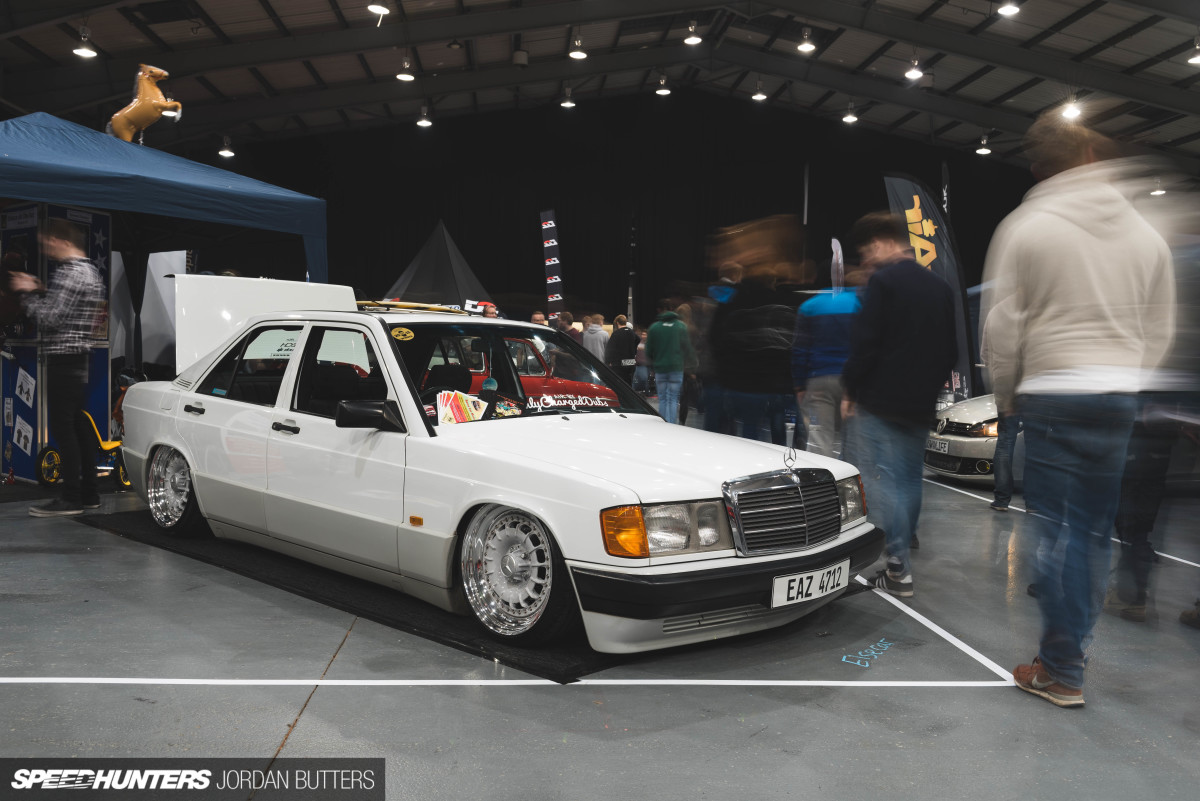 I've a strong fondness for well-built, clean or interesting retro cars, and Ultimate Dubs definitely catered for those tastes. It's a look that's seemingly witnessed a surge in popularity of late thanks to a simple recipe: take one cool retro car, lower the suspension and add a nice set of wheels for an instant show hit.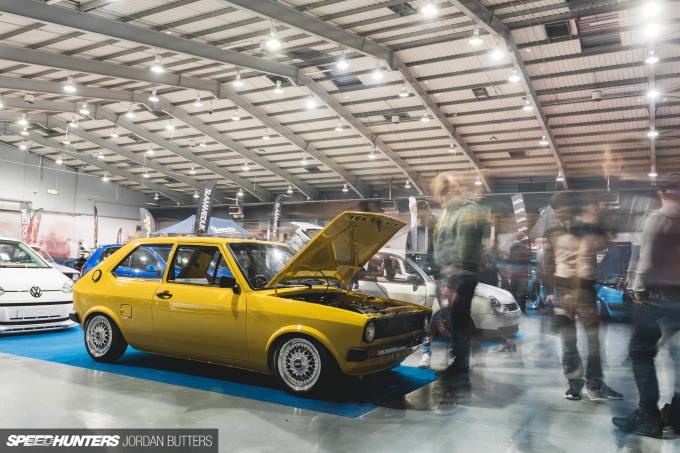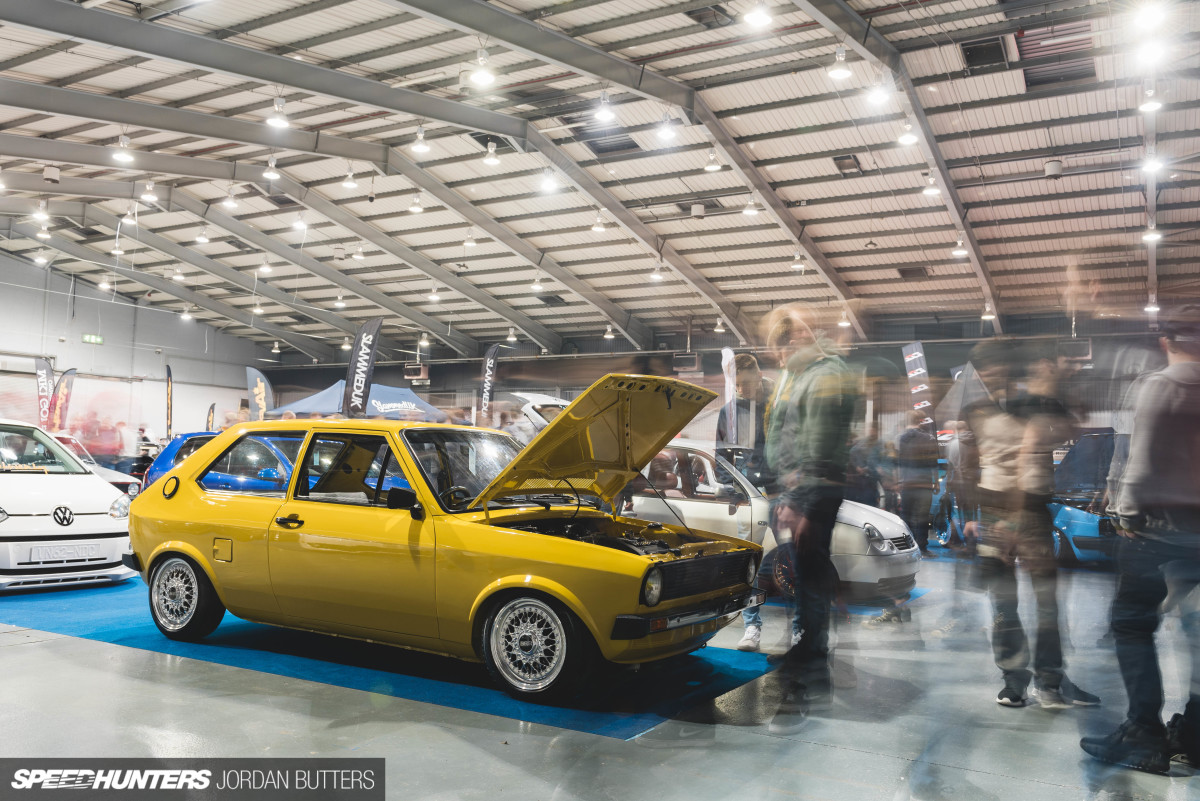 Obviously I'm simplifying and there's a lot more that goes into it than that, and indoors at Ultimate Dubs it's the quality of finish and attention to details that makes the difference. This immaculate yellow '78 Mk1 Polo greeted me as soon as I entered the show. Dropped over a set of polished BBS RS wheels and packing a 1.4-litre 16V motor from a Polo 6N on twin Weber carbs, I think tasteful is the best word to describe it.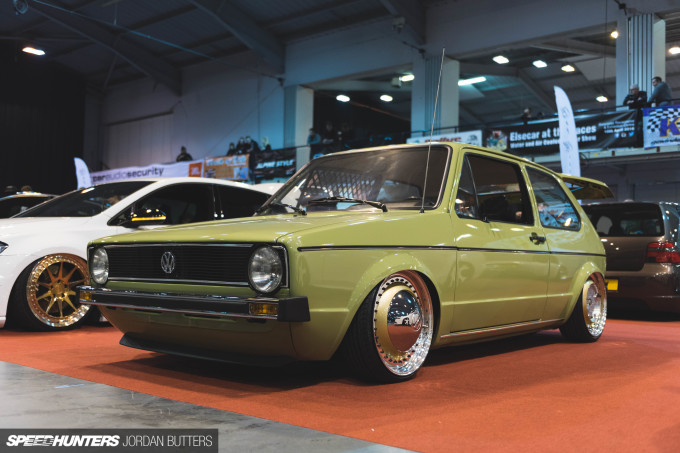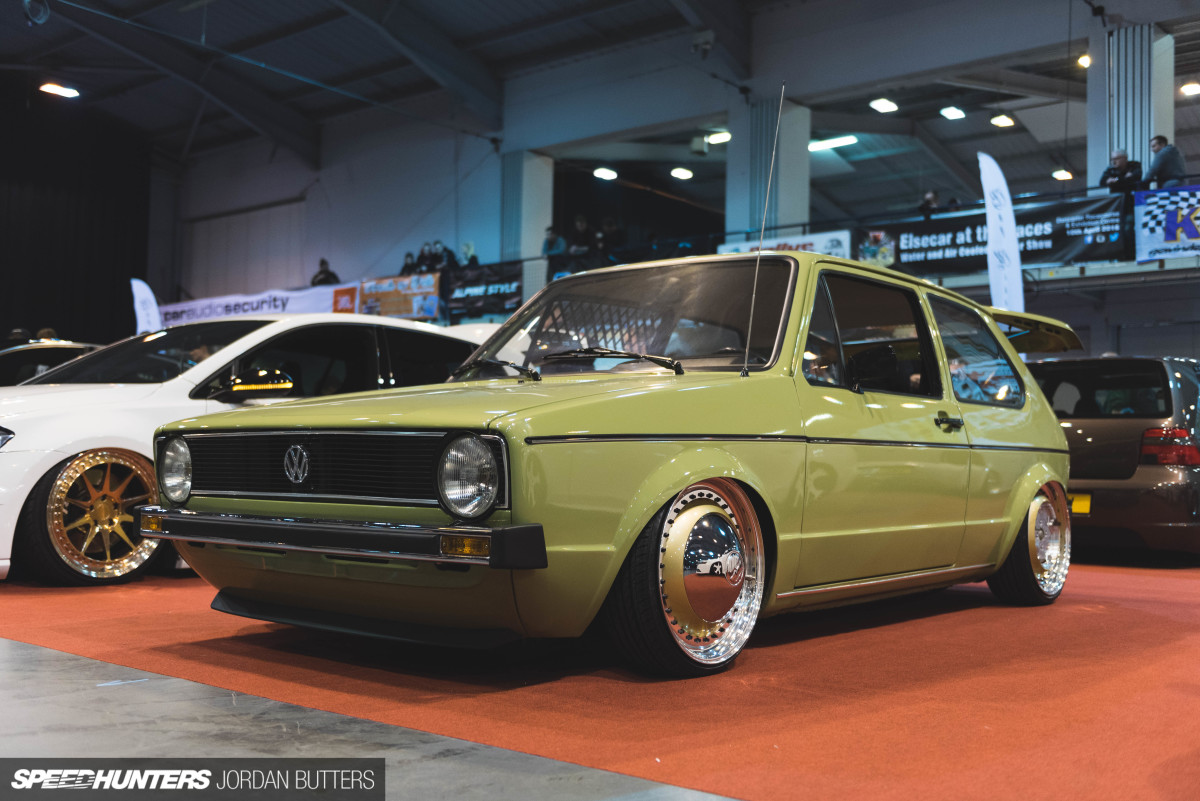 This ultra-clean, pea-green Mk1 Golf had me fixated for a while, too. The owner had brought it over from Belgium specifically for the show. A carefully curated selection of period-correct features adorned the outside, alongside a controllable drop thanks to air suspension.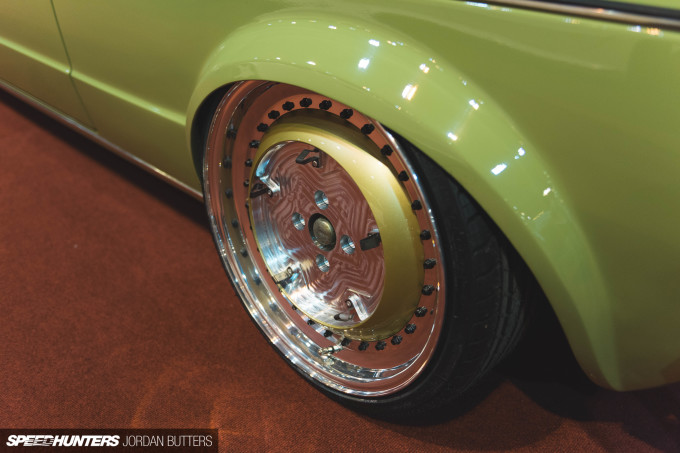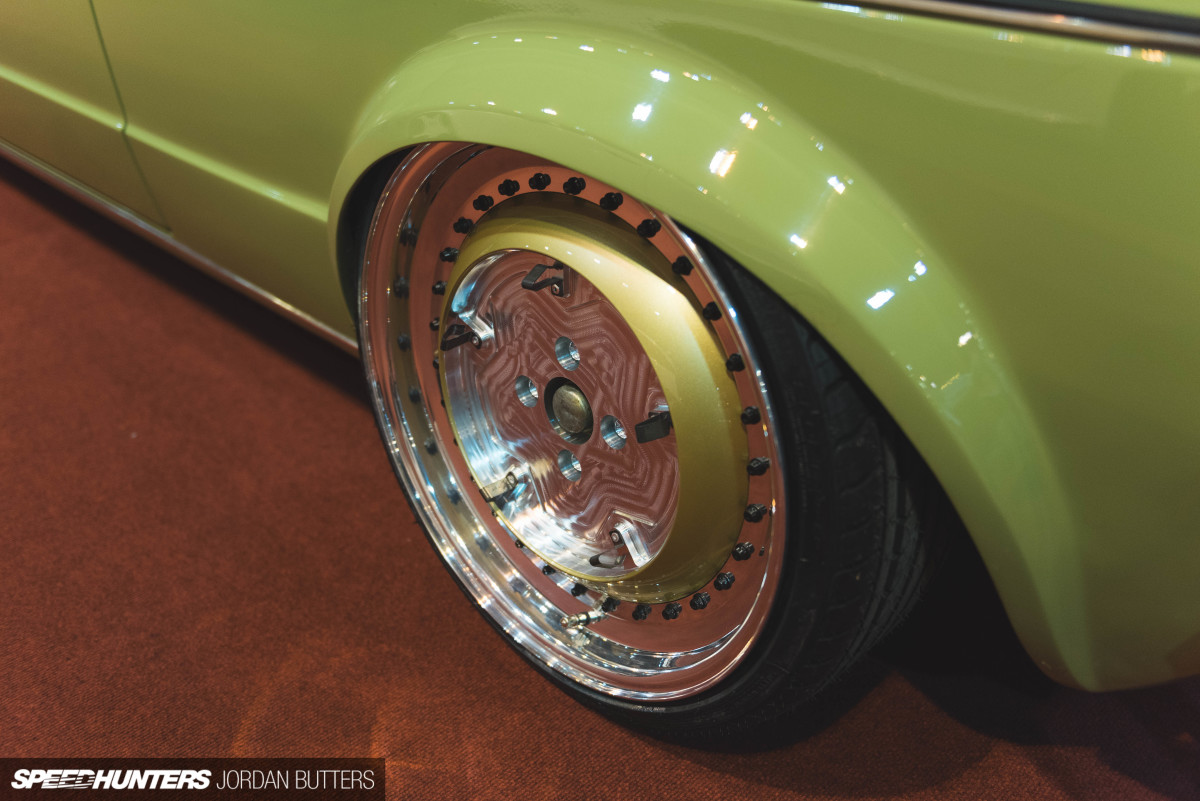 As with many of the builds at Ultimate Dubs, the wheels maketh the car, and this particular Golf rocked a gorgeous set of custom numbers, machined and fabricated to accept original Beetle polished hubcaps.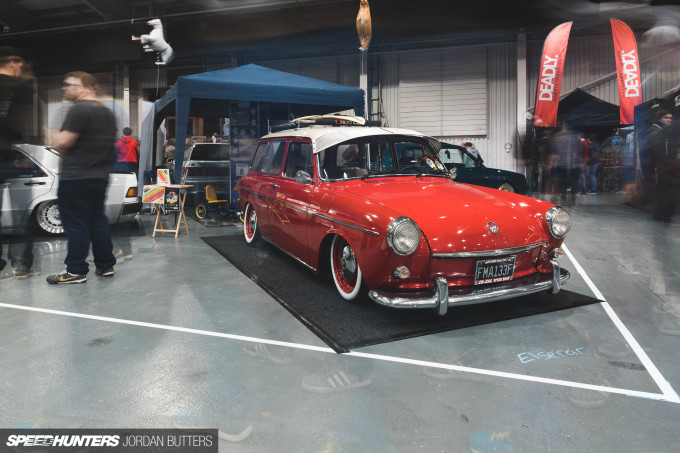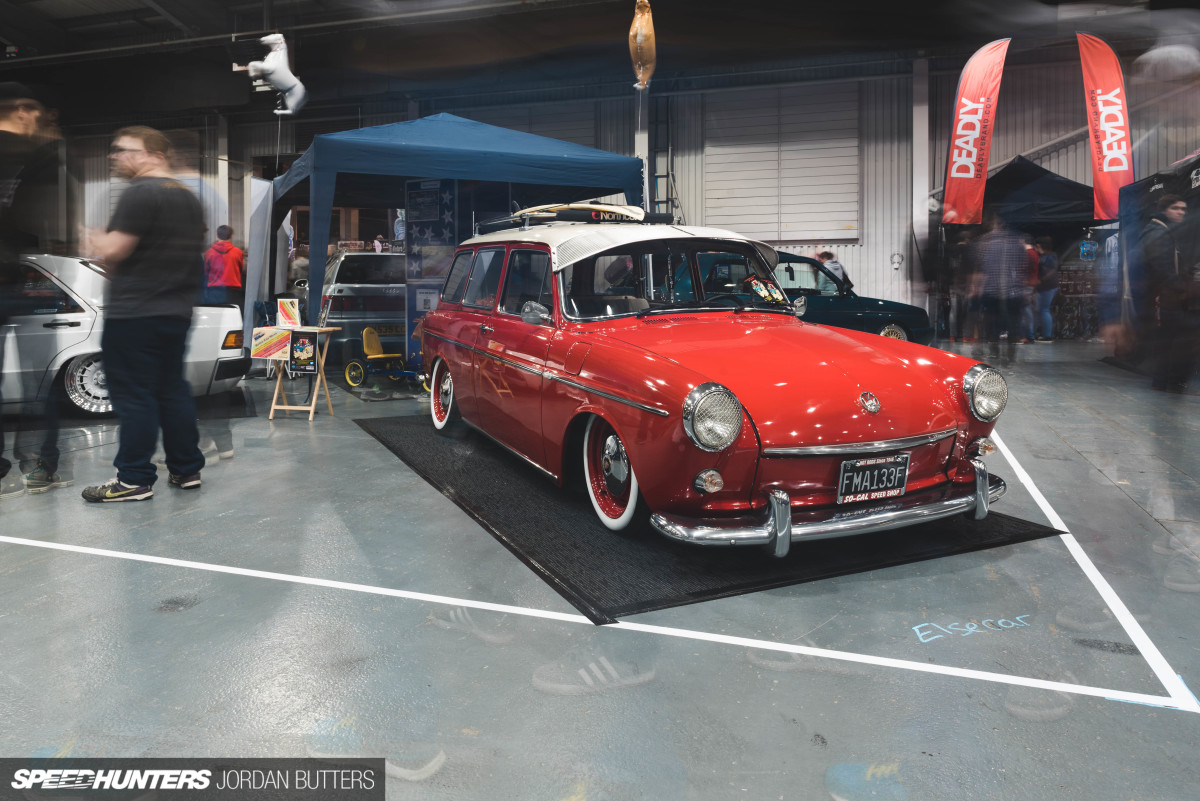 Equally simple in execution and cooked from a similar recipe was this '68 Type 3 Squareback. A last-minute addition to the show, I'm glad it made it. My first ever car was a '67 Beetle, so to me these older Volkwagens have a huge amount of appeal and character.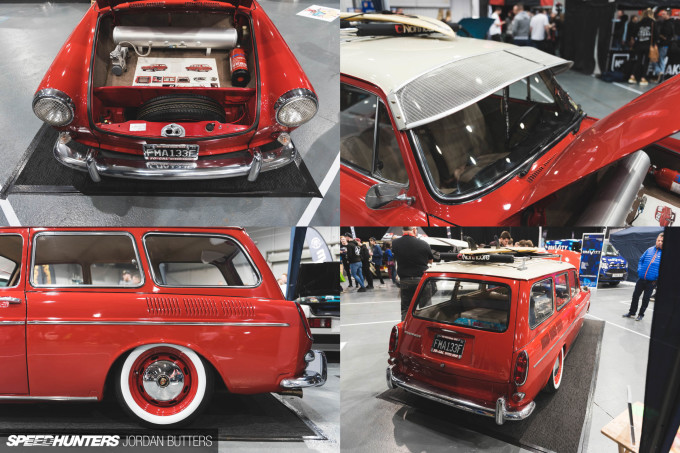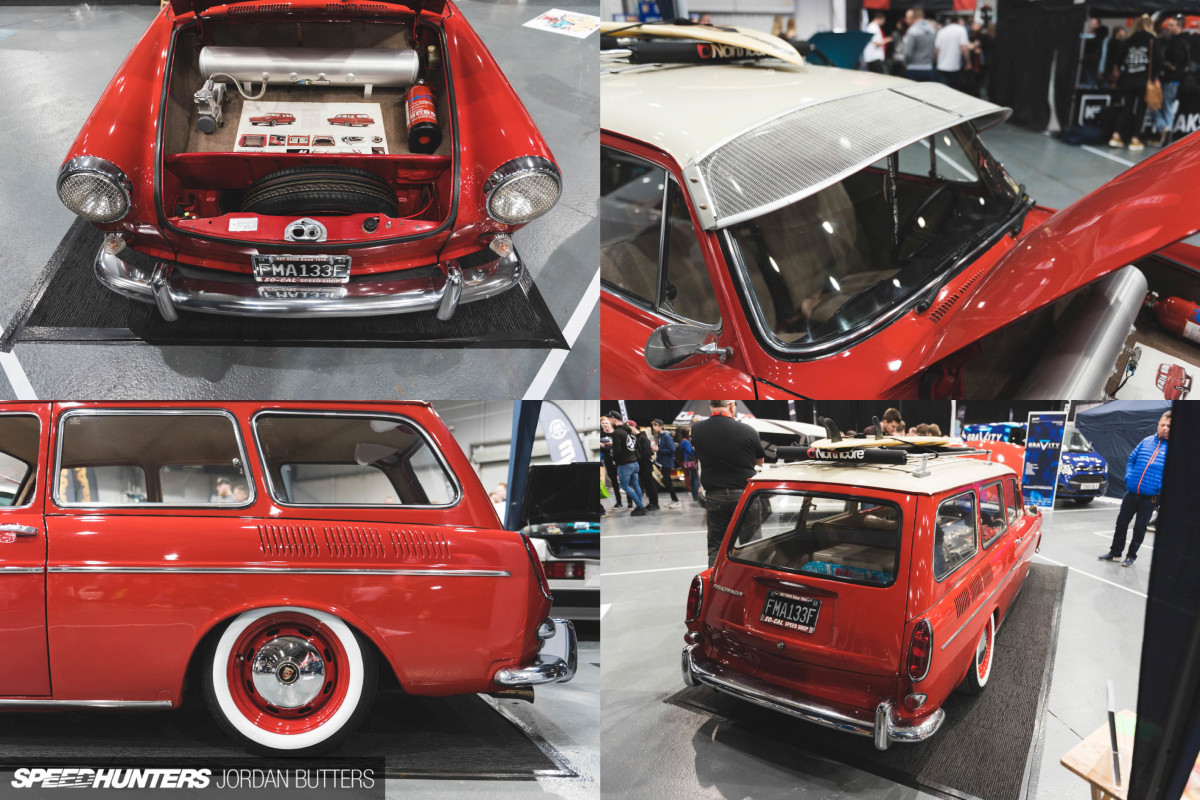 This one was running Beetle wheels with air ride on the front. A handful of SoCal-inspired details and the surfboard strapped to the roof would make this the ultimate summertime beach car.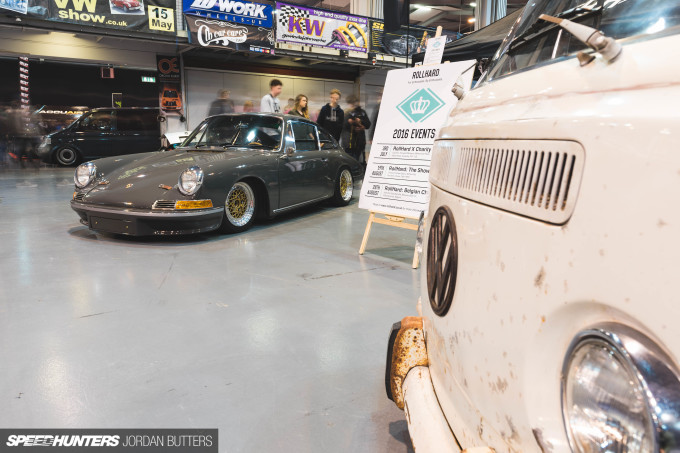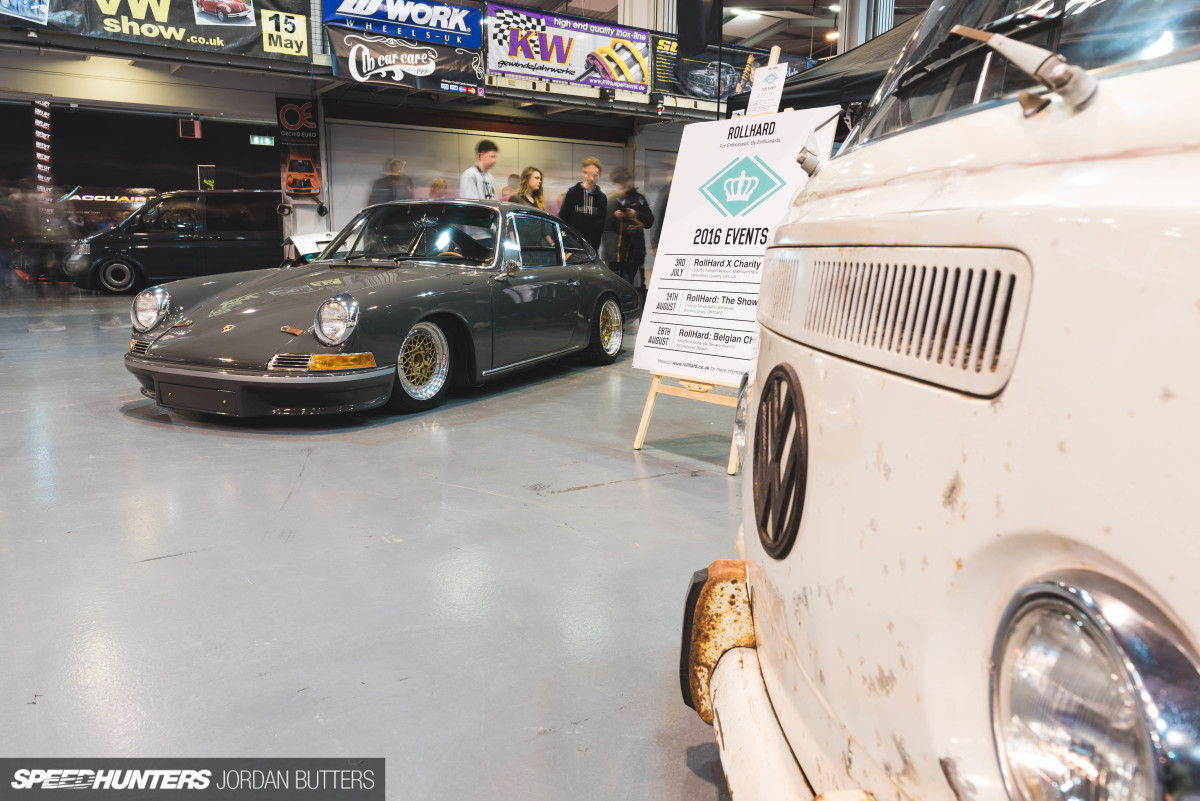 Undoubtedly, the car of the show for me was Rich Colvill's beautifully restored 1968 Porsche 912. There was barely a moment over the course of the day when this car wasn't swamped by a crowd on the RollHard stand. With low-offset being on trend, the narrow front beam and low-slung, brushed gold exhaust definitely divided opinions from onlookers, but for me these attributes fitted perfectly with the style of the car.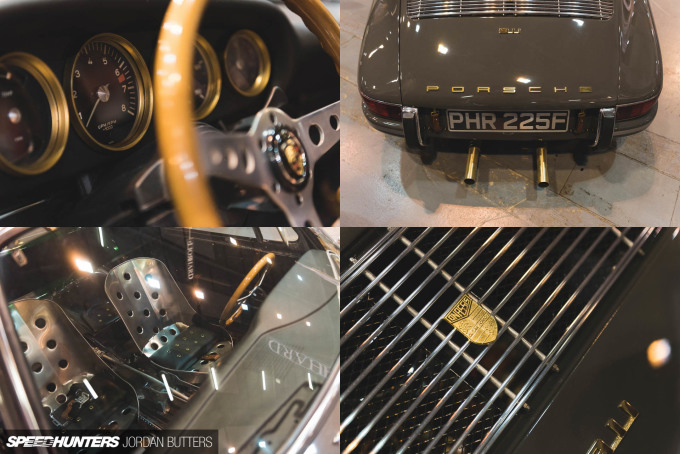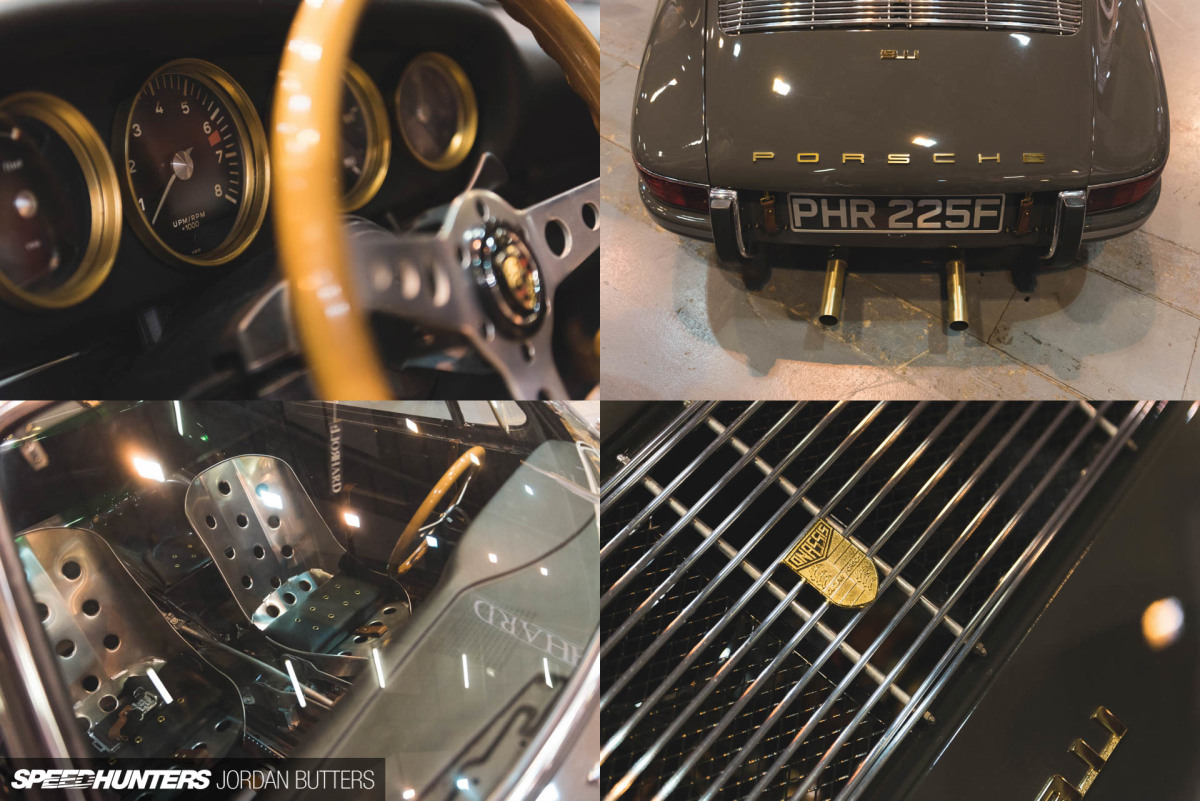 From the raw aluminium seats to the leather-strapped bonnet and boot latches, gold badges and brass clasps, every little tactile detail had been carefully considered, well designed and lovingly crafted. I'm hoping to bring you more on this car in the near future…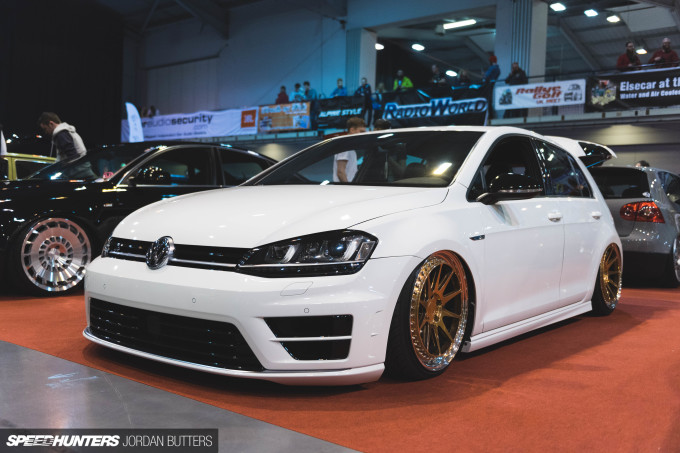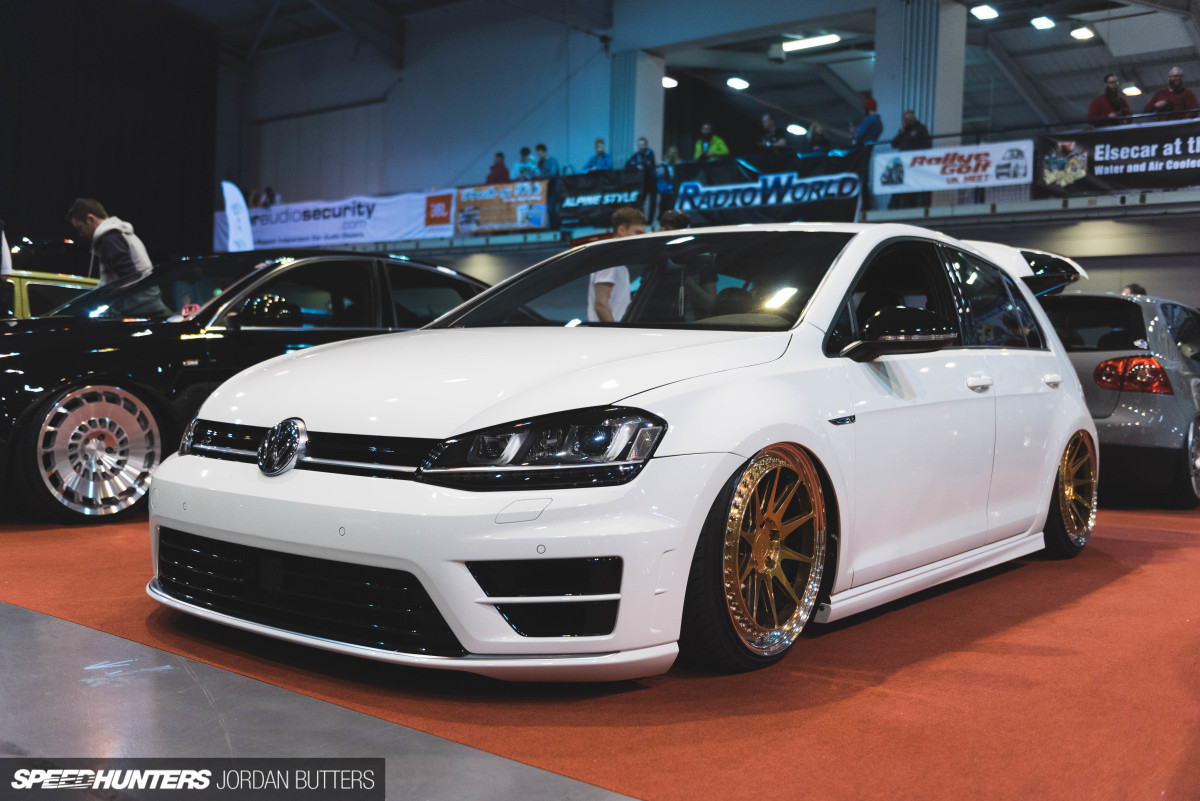 Don't worry, I'm not ignoring the elephant in the room. You may, or may not, be aware that Ultimate Dubs has gotten a bit of a reputation for showcasing cookie-cutter cars. The stereotype of taking a financed new car, adding air-ride and wheels and you've an instant show car is banded around on social media a lot. It's a bit of an in-joke, but there's a sliver of truth in everything, and we'll touch on this further in another post covering the trends and discussion points from the show.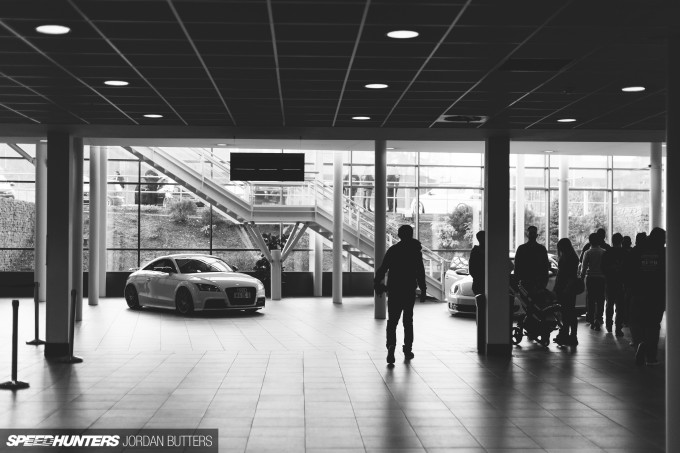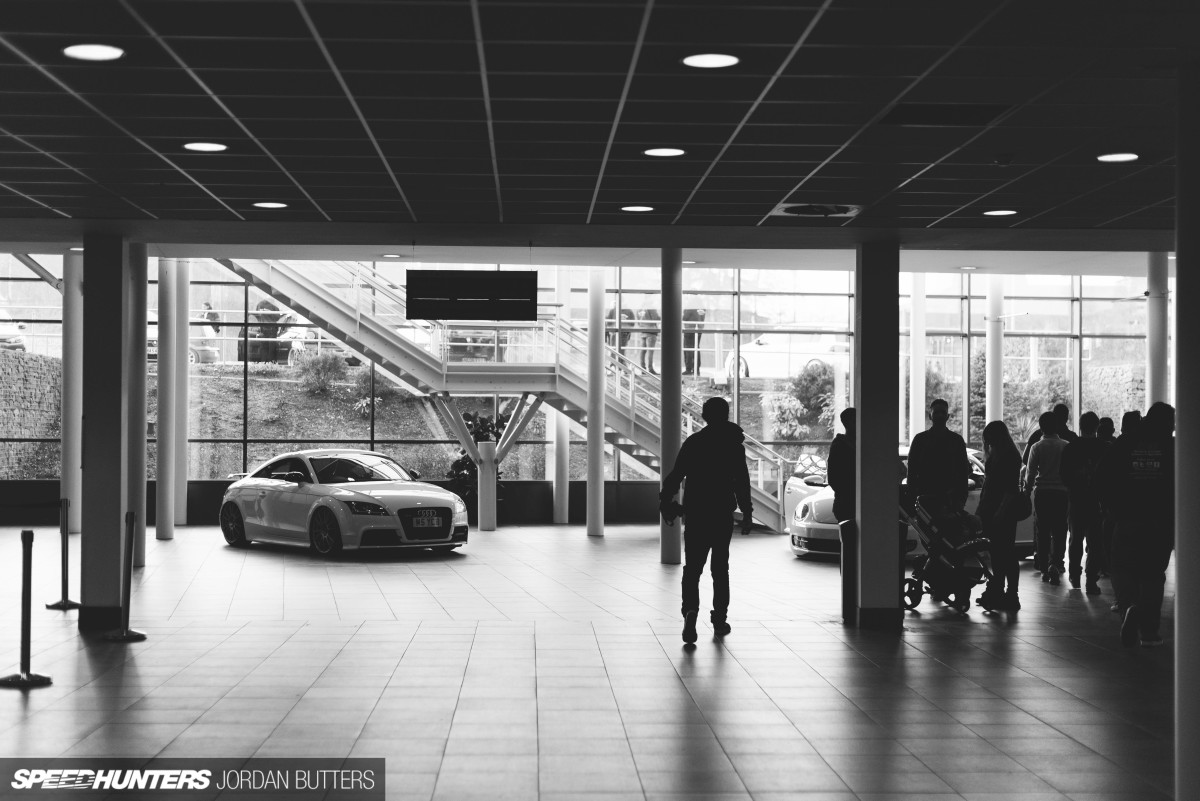 Before I knew it, the day was over in a blur and the halls started to empty out. I hadn't eaten, I hadn't drank. I'd barely stopped shooting and talking to people. I was actually bamboozled by Ultimate Dubs – there was too much to see, too much to find out about, too much to shoot. I needed another day there and a second me to be able to achieve all that I wanted to. But, rather than cram all of the info in here, it's given me a great base of feature cars to bring to you over the coming months.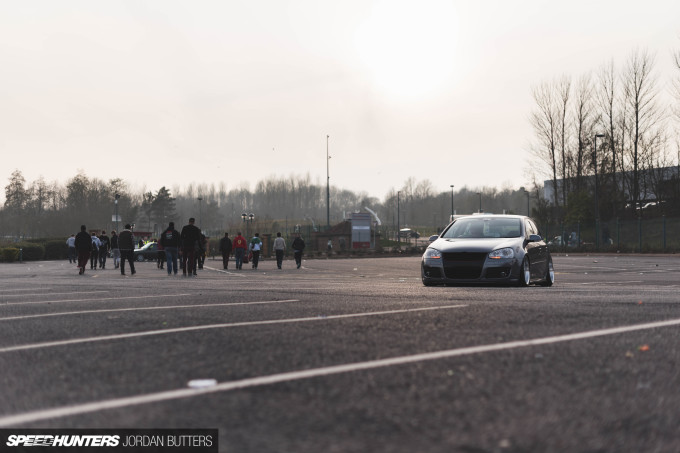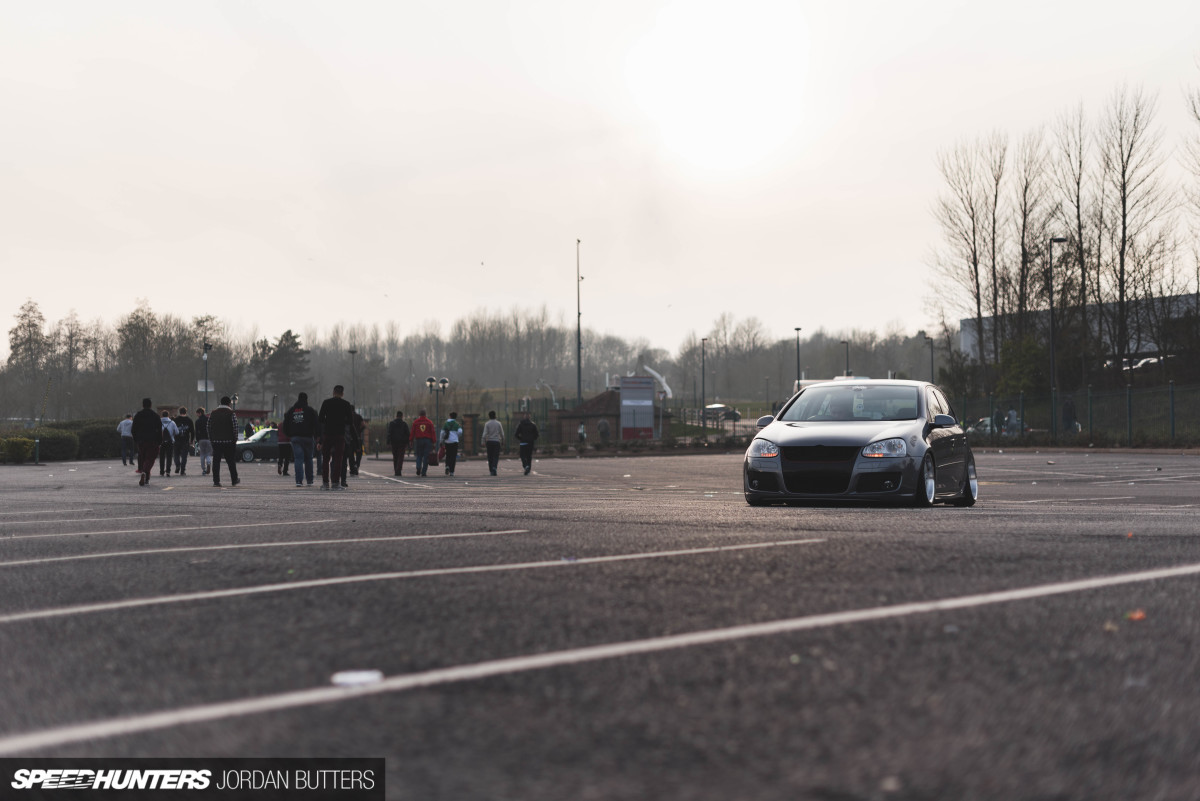 The UK show scene has moved on an amazing amount since I last showed any kind of interest towards it. Sitting here now, writing this, the other thing that stuck with me was that the sense of animosity that reared its head online before the show doesn't exist at all once you're there in person. Even the word 'scene' is designed to keep outsiders out; to make them feel like they don't belong. That certainly wasn't my experience – everyone I met at Ultimate Dubs was more than happy to chew the fat without prejudice, and I'm looking forward to highlighting some of the incredible builds that debuted for everyone else to enjoy.
Watch this space.
Jordan Butters
Instagram: jordanbutters
jordan@speedhunters.com