It Really Needs It
I really should have known better. Having written more than a million words about modified cars and their owners' stories during my career, I probably should have learnt a lesson or 10 by now. But that would mean I'd been listening to my own advice, or that I was immune to being a car enthusiast, when quite obviously all I want to do is spend money and break my car. Over and over again.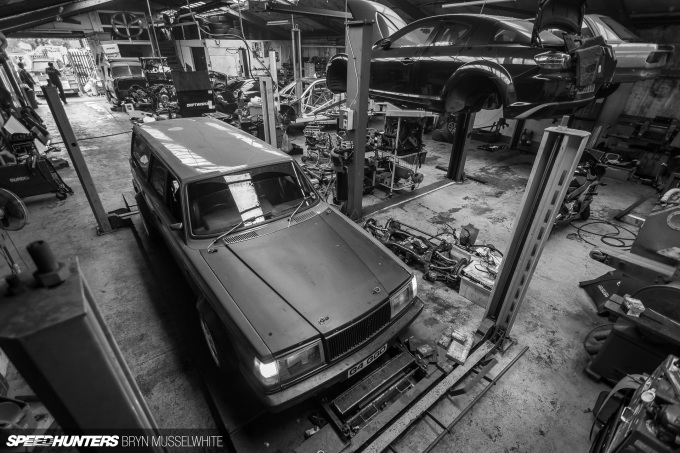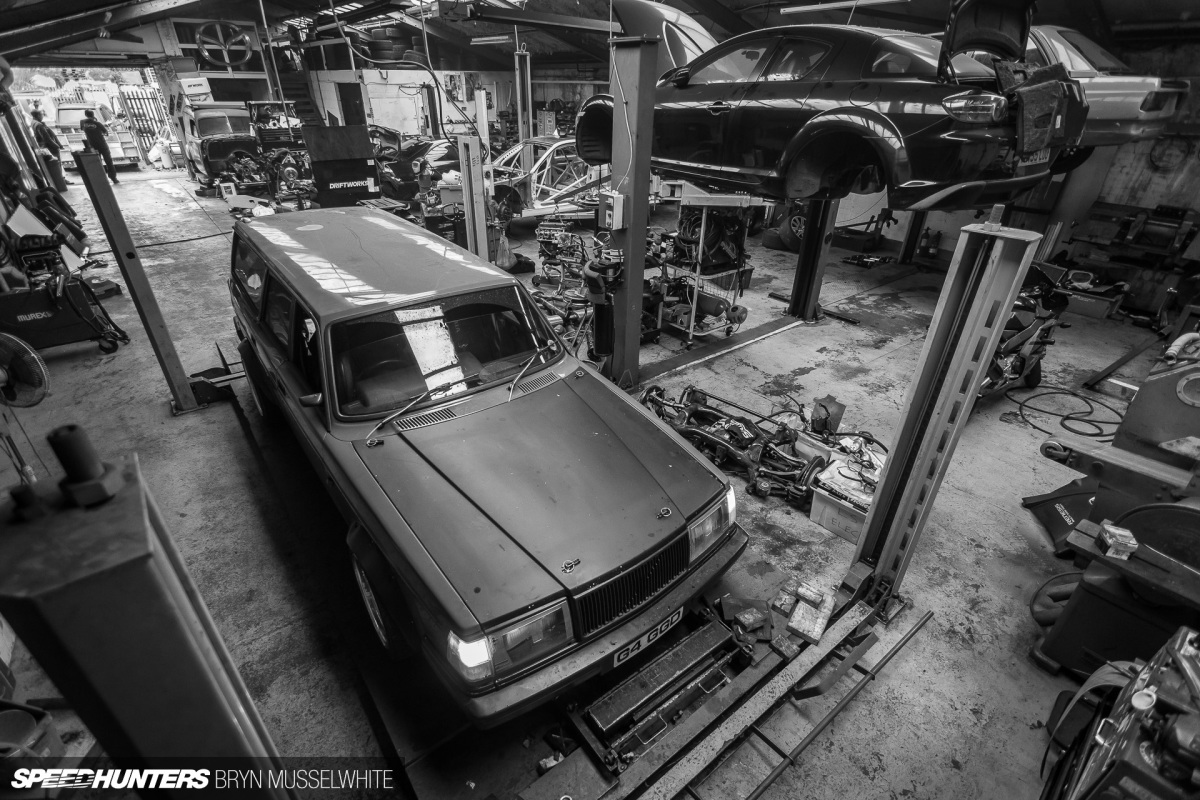 I covered off why I own a Volvo long ago, so that's the first illogical decision I made. Maybe naively, I fully believed this update was going to be filled with joy and laughter; pictures of me clipping apexes on track and basking in the glory of an early morning mid-winter blast. And for the large part it is…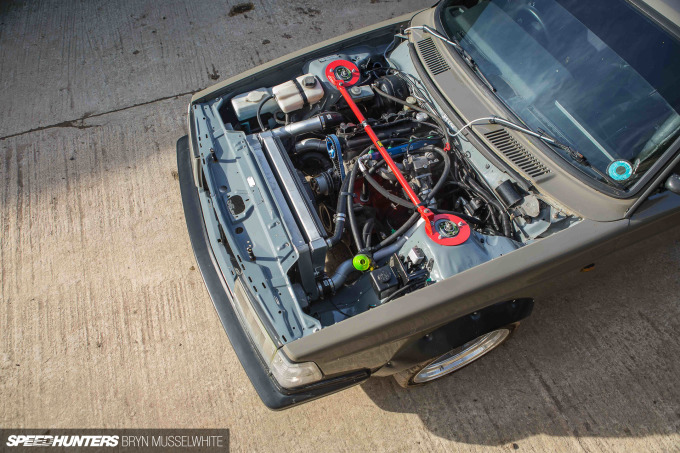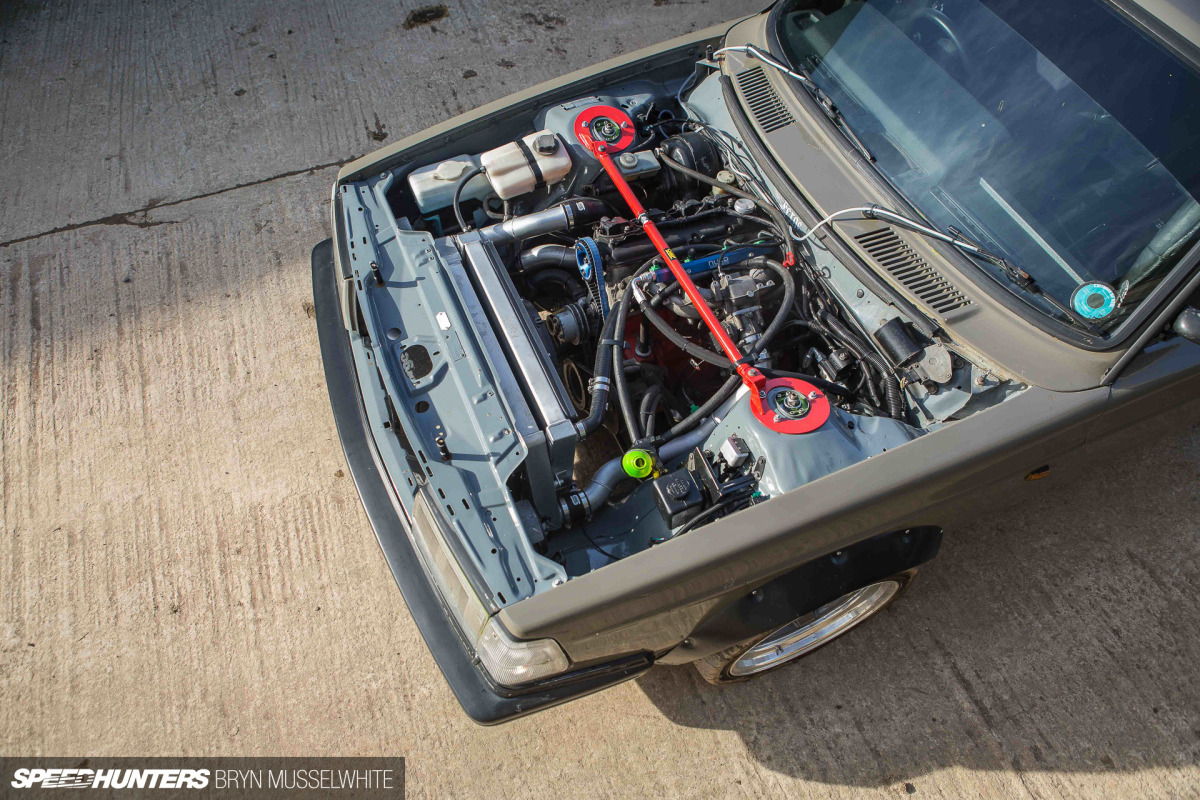 Apart from the driving part, that is. Now I'm counting pennies instead of apexes and the Volvo is unable to move without making some freaky noises. But I only have myself to blame, and with my big boy pants on I'll hold both hands in the air and focus on the amazing changes that have been made and why I'm so happy with them.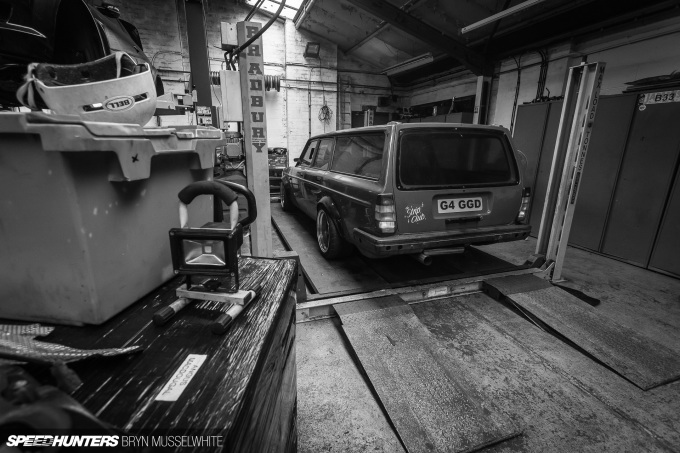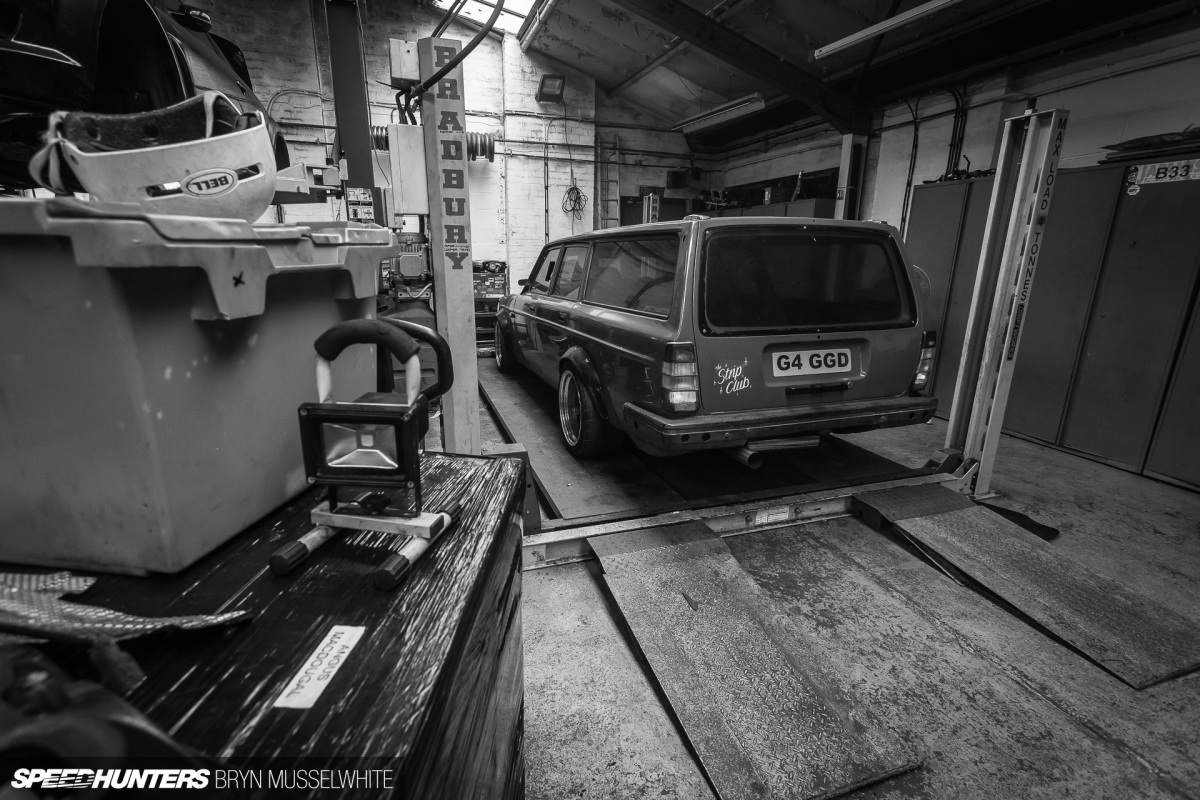 Because on the whole, it was a summer of joy. The last time you saw the Volvo was at the end of August 2015; the pictures had been taken as I dropped it off at DynoTorque in Birmingham, where, long story short, I'd manned up and decided to fix a whole load of stuff properly.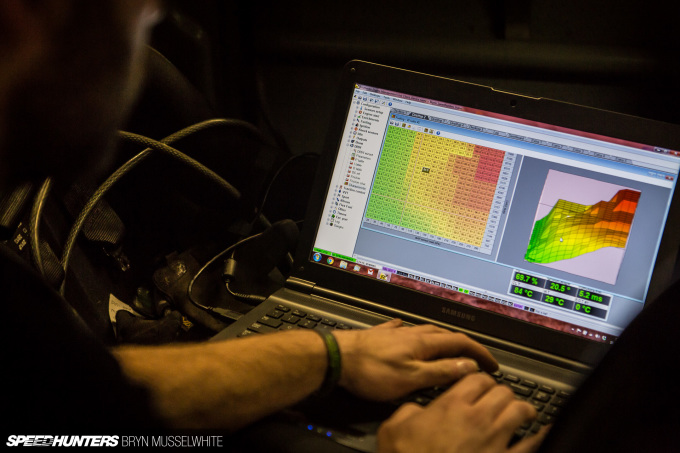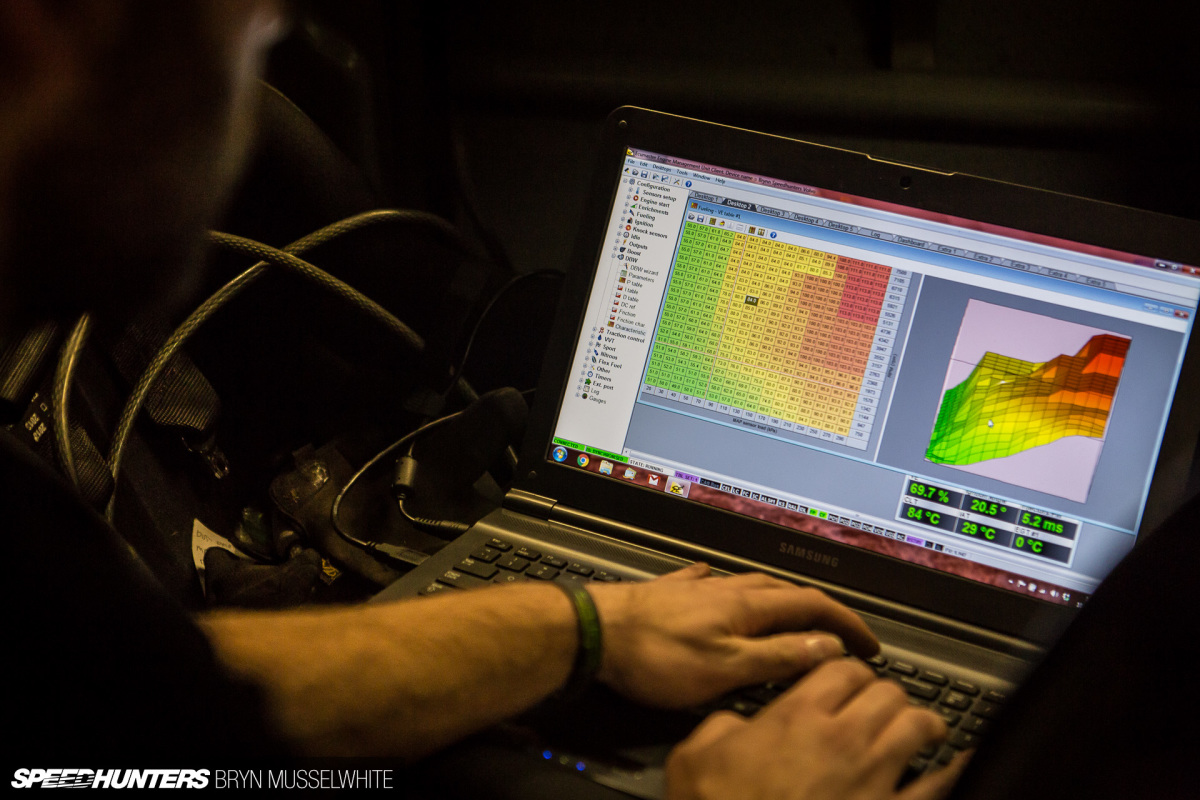 My primary reason for going to see Craig at DynoTorque was to have an ECUMaster EMU standalone engine management system fitted. My 2.3-liter, B230FK-based 'redblock' had used a Motronic LH2.4 ECU since it was installed in the wagon a couple of years ago, but Mike Suter, who I bought the donor engine from, always said with better cooling, more fuel and a proper ECU I could make far more of the motor.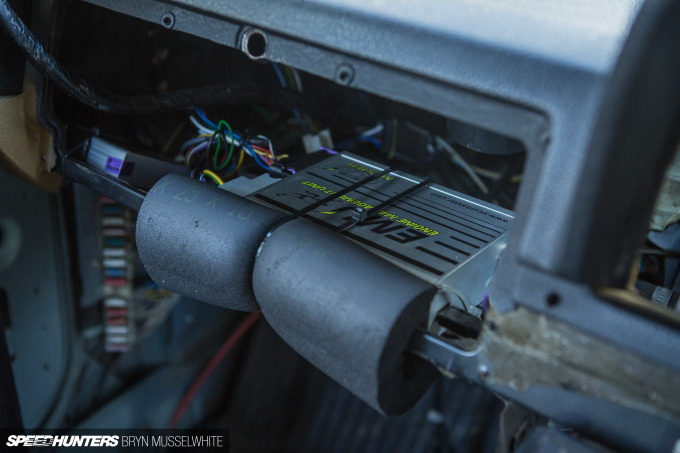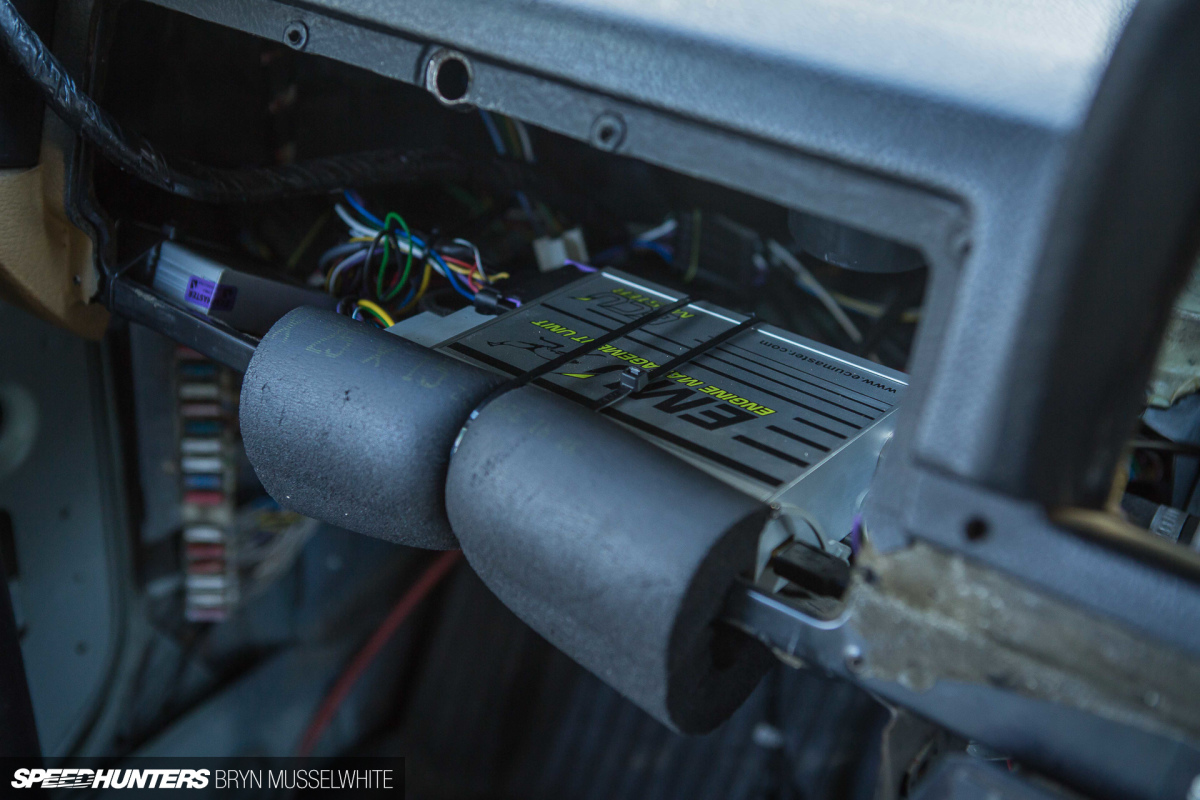 That had nagged at me since; the power was mine for the taking and after way too much deliberation I settled on the Polish-made EMU. It's been temporarily mounted here where the glovebox used to live.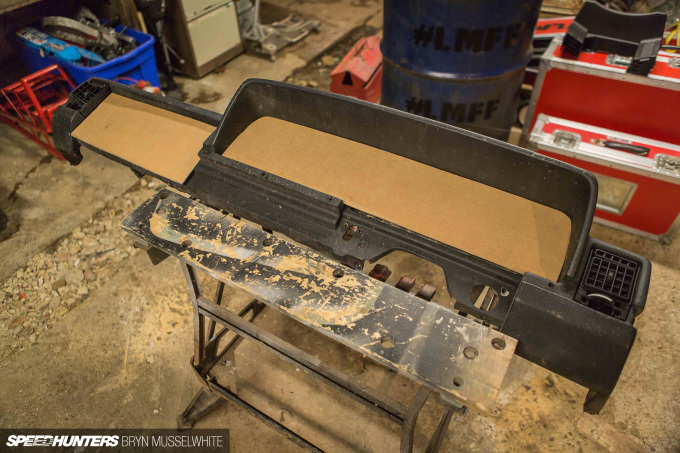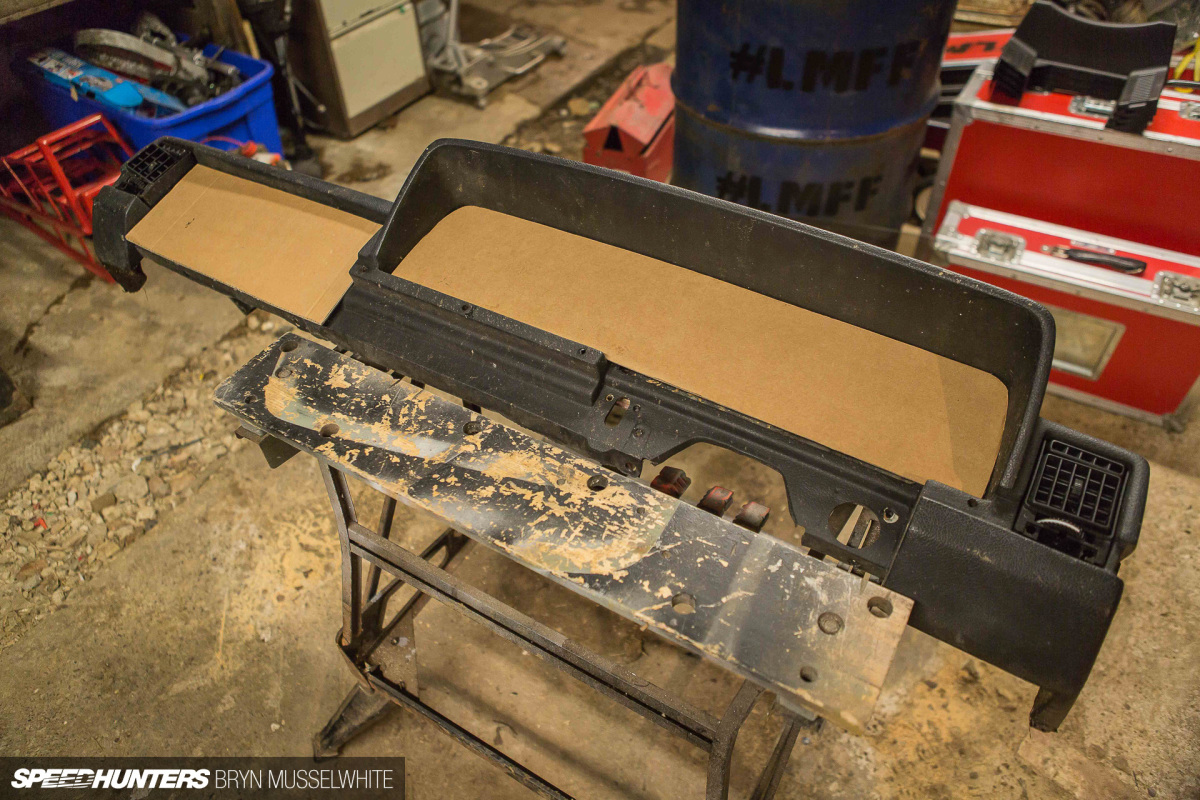 But I'm currently deep in the RCP* stage, using a spare dashboard to mock up a new look for the interior. I'm no Keith Charvonia when it comes to fabrication, but I'll have a shot at something better than the gaping holes which are there at the moment.
*rapid cardboard prototyping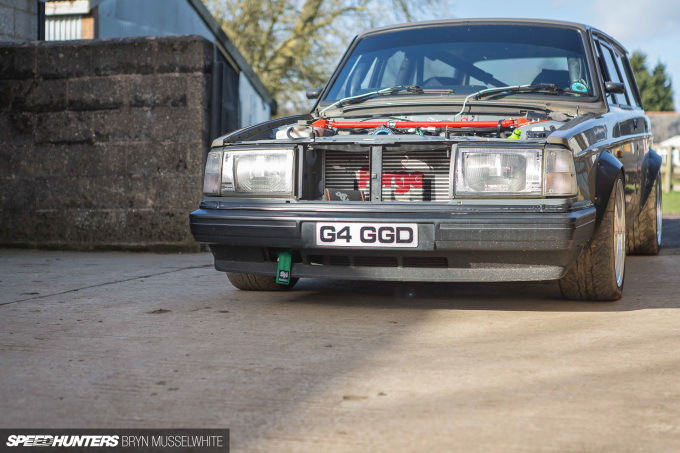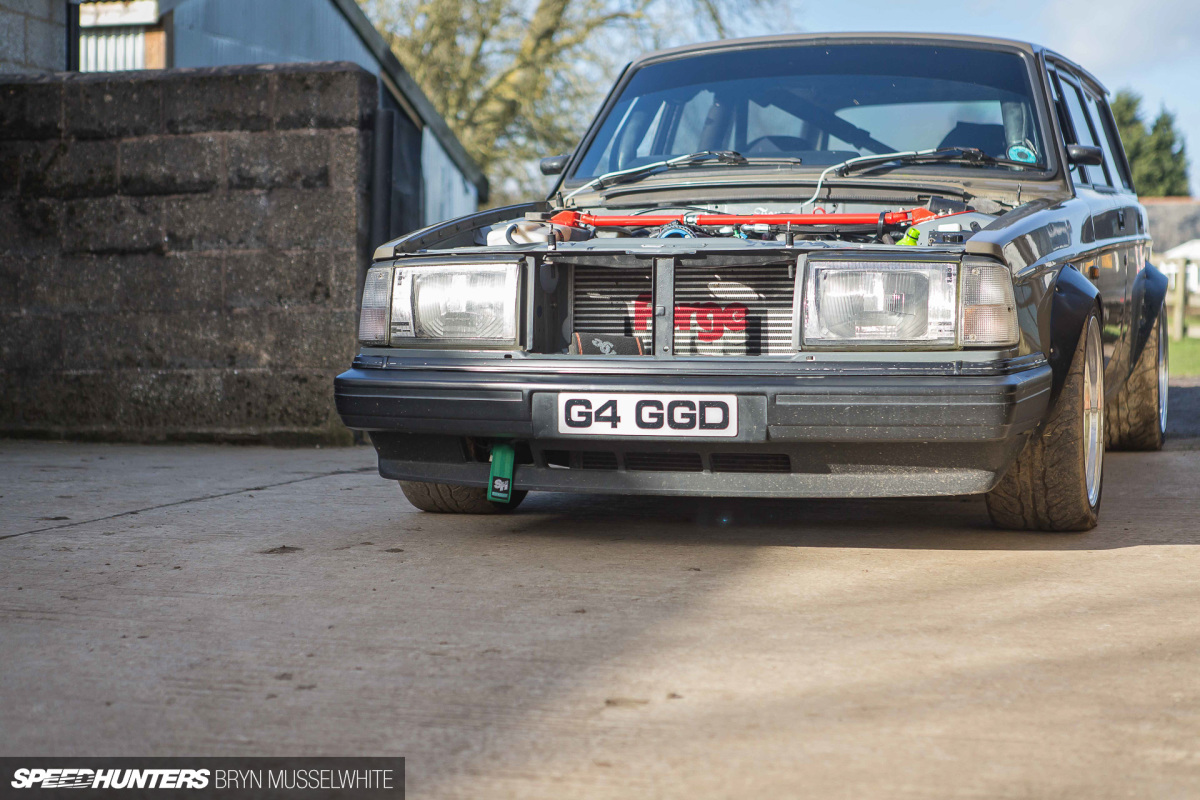 But I'm getting ahead of myself. Craig's methodical, analytical approach to the Volvo meant as well as the flaws I'd listed, he made it his calmly dedicated mission to iron out all the others I hadn't spotted. Genuinely, the man has the patience of a saint, and as he got deeper and deeper into the relatively shallow Volvo, the scale of what needed to be done became clear.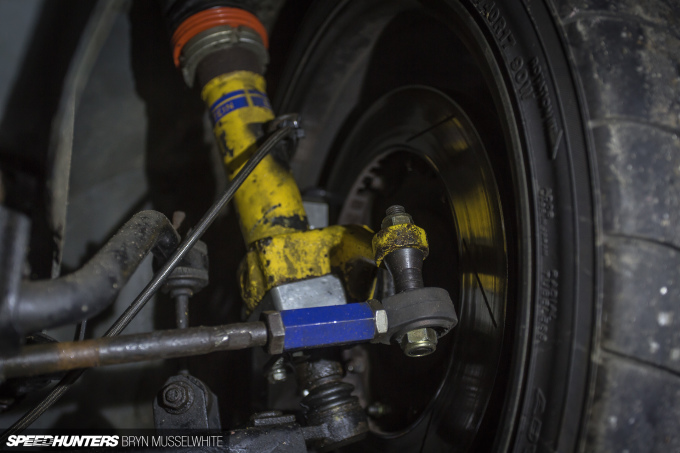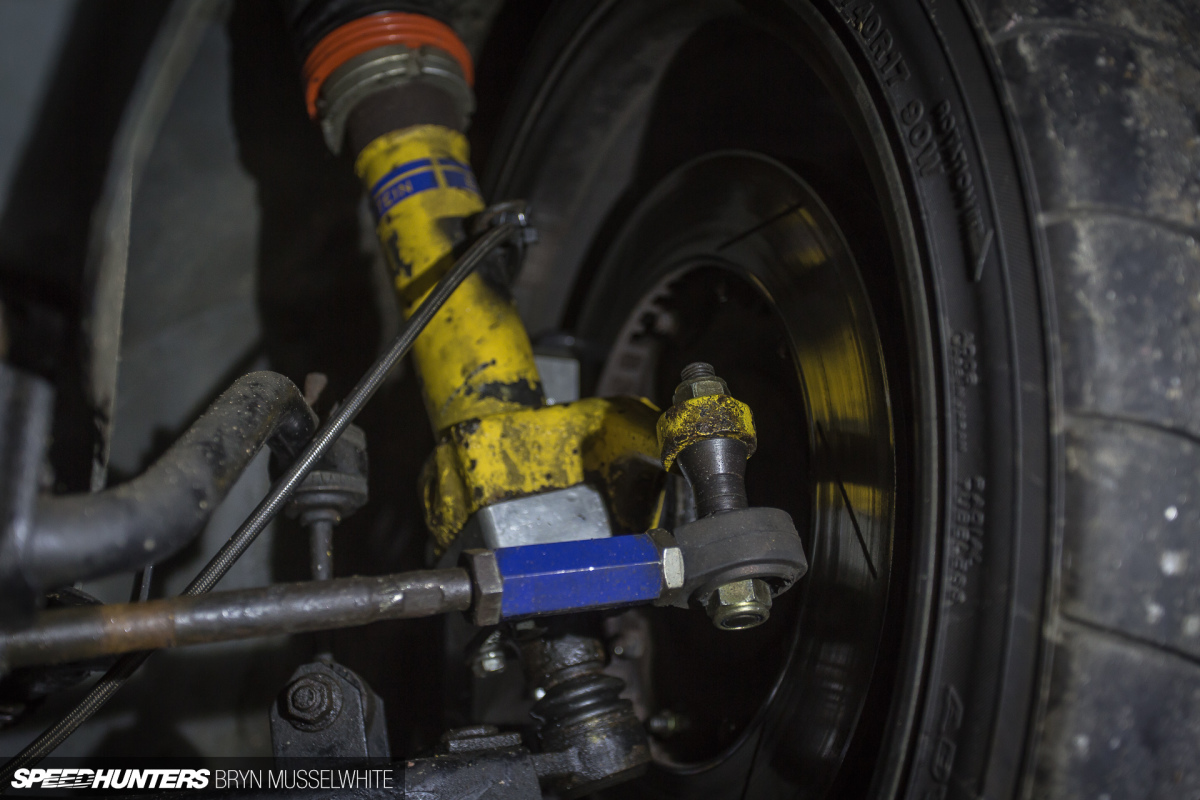 Up in the air on his ramps, the front suspension came in for some scrutiny. Where we'd previously made up a coilover conversion, now the front lower arms were angled up towards the bottom ball joints at an alarming angle. Craig just looked at me and said, "Does it bump-steer?" I replied, "Yes, a bit," but genuinely I've come to forgive the Volvo's many shortcomings as they're my own doing. What I was essentially admitting to wasn't bump-steer; it was that I'm a bit sh*t!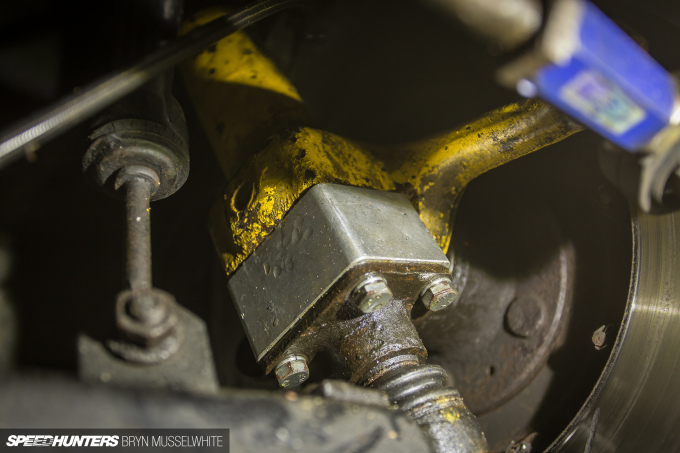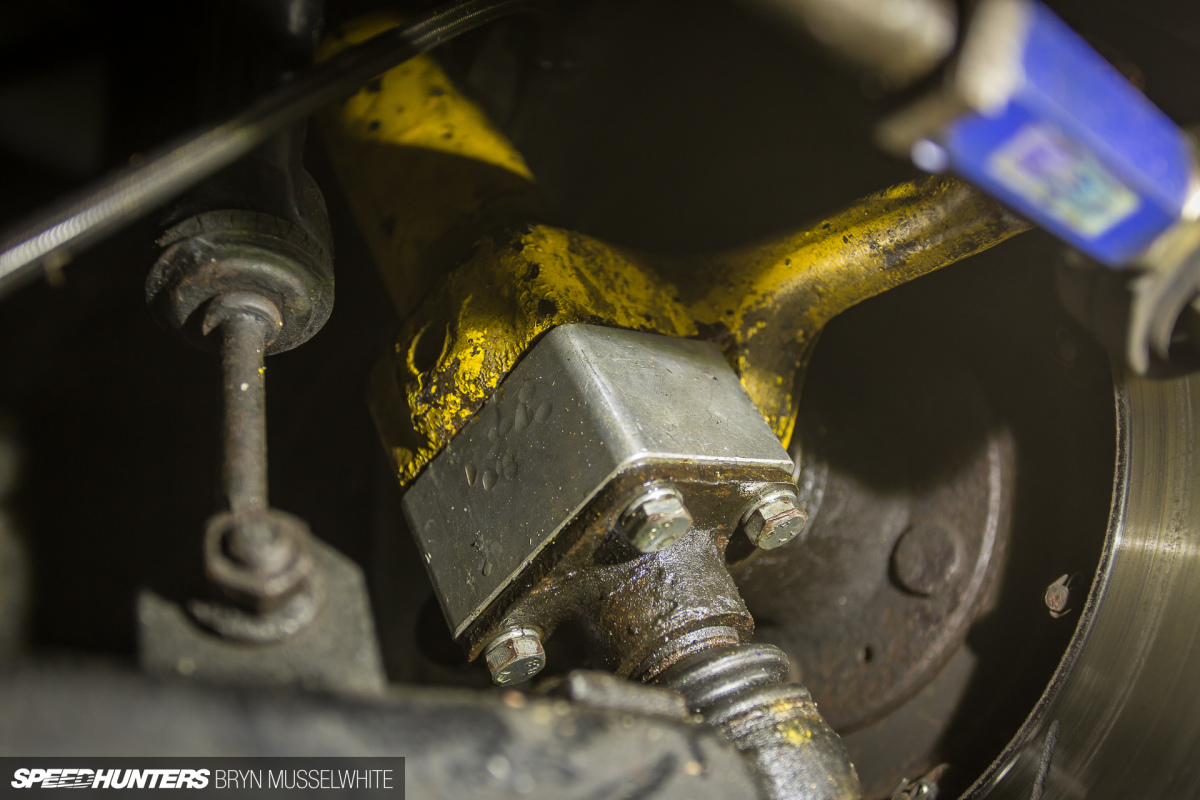 Which I am, but thankfully other people have done this before me. Lars Kristian Olsen is somebody I have to thank; having talked suspension in my last update, Lars read it and got in touch. He told me he could solve (some) of my problems as he makes uprated suspension components for Volvos. Hurrah! A couple of weeks later a package arrived from Scimec Motor in Norway. This alloy milled spacer block led the way, with Craig adding some rose joints to the spacers to the track rod ends.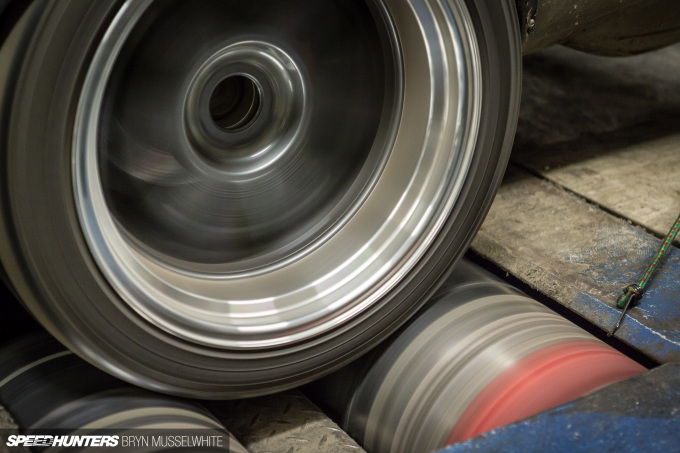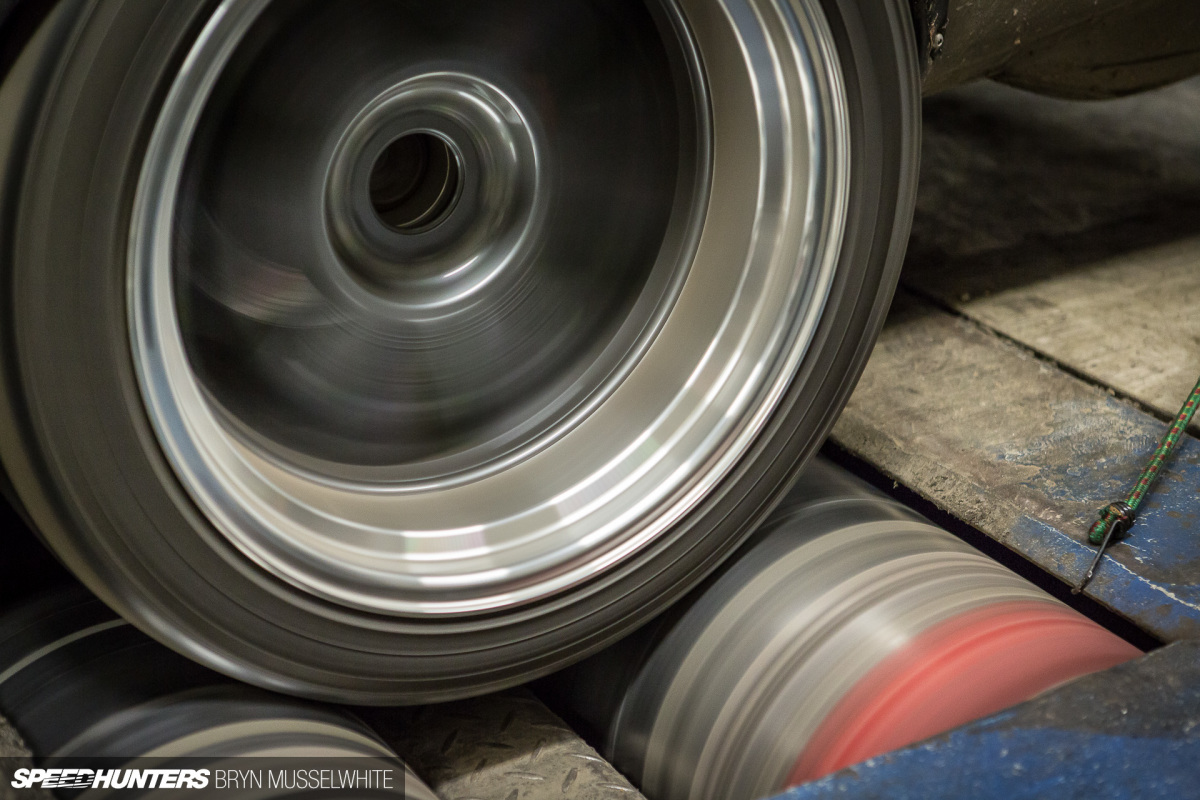 But that was just the start. If you want to know the complete list of work that's gone on and can't be bothered to read the whole story, here it is now:
Scimec 40mm alloy strut/lower arm spacer blocks; front HSD adjustable top mounts; rose-jointed and bump-steer corrected track rod ends; OMP strut brace; Alcon discs, Brembo Audi S3 brake callipers; Driftworks braided brake lines; Vibra-Technics BMW E30 M3 engine mounts; ECUMaster standalone ECU, custom engine bay loom; Chevrolet LS coil packs; Audi S3 fly-by-wire throttle body and pedal; Nuke Performance fuel rail, cam pulley, fuel pressure regulator and filter; uprated Walbro fuel pump, Gates uprated cam belt; new fuel lines and fittings, injectors, spark plugs; full stainless steel 3-inch exhaust with custom-made heavy-duty mounts and free-flow silencers; battery box wiring and cut-off switch; smaller battery; gear linkage fully re-bushed with OE bushes; custom-adapted Caterham engine mount as gearbox mount; TVR carbon rear shocks; custom adjustable platform rear springs.
Line Them Up!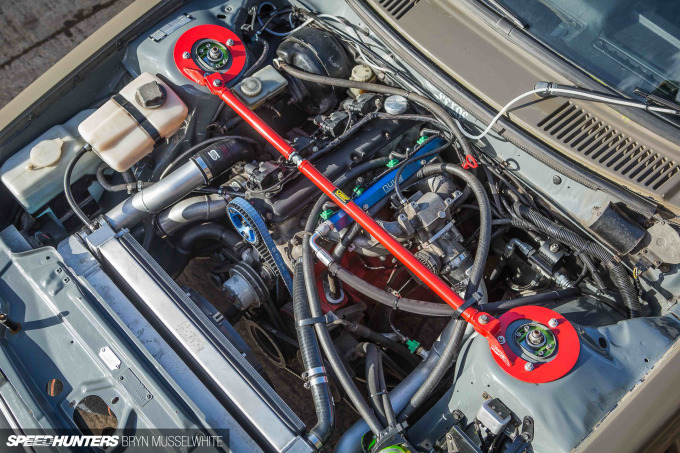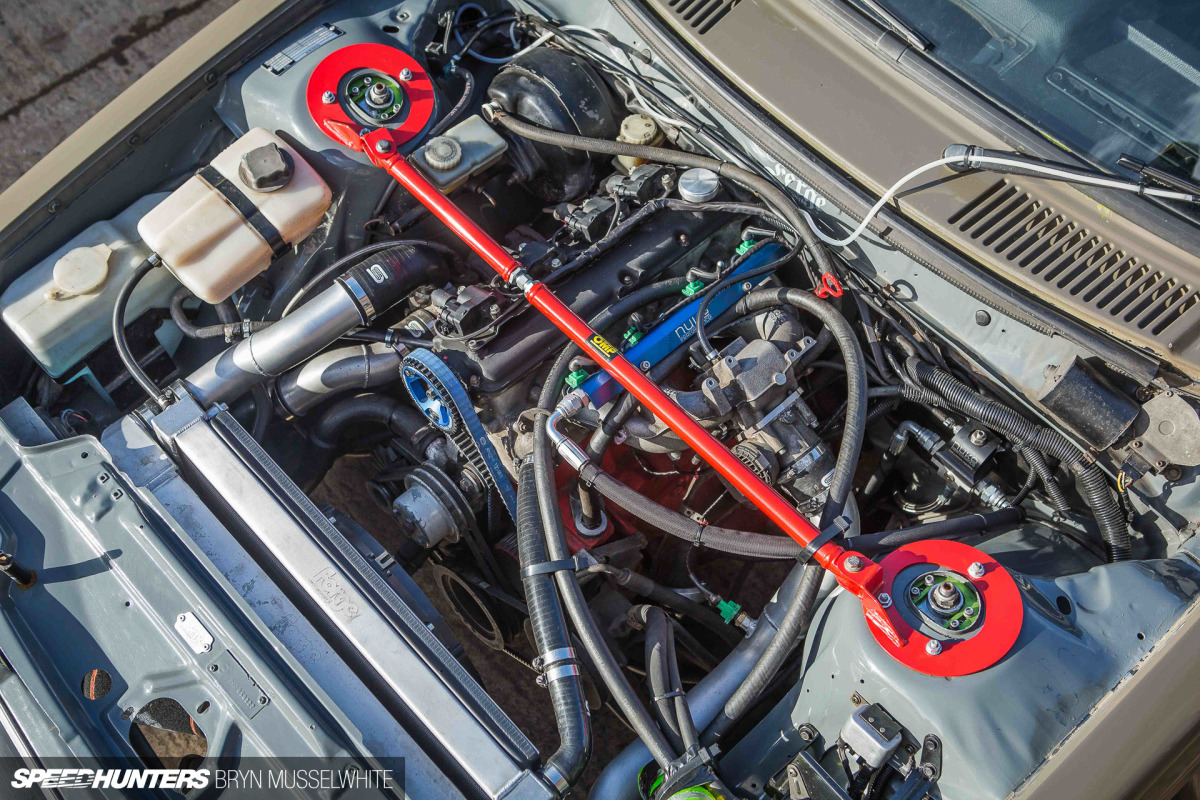 So you can see there was no messing about; Craig did what I could afford and I genuinely can not thank him or sing his praises enough. One thing I know bugs me when updating you guys on the Volvo is that I very rarely write about taking it somewhere and actually driving it. Like I said, that was something I was hoping to remedy with this story. There are two reasons why that's not going to happen though.
1. There's simply too much work to cover off in one story.
2. The Volvo is broken, but you'll have to wait to find out what didn't even make it to the end of this update.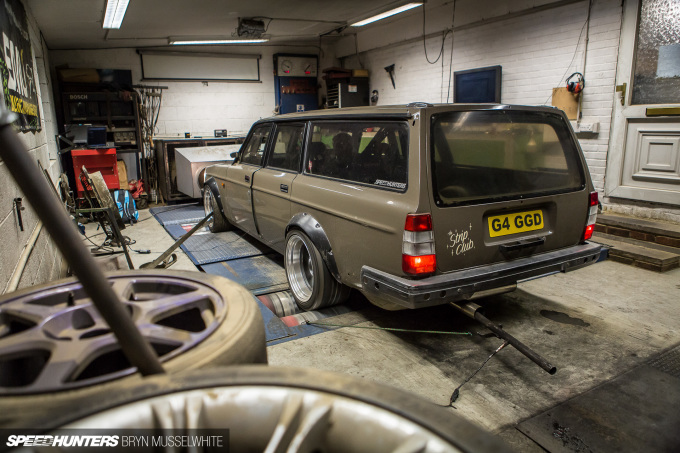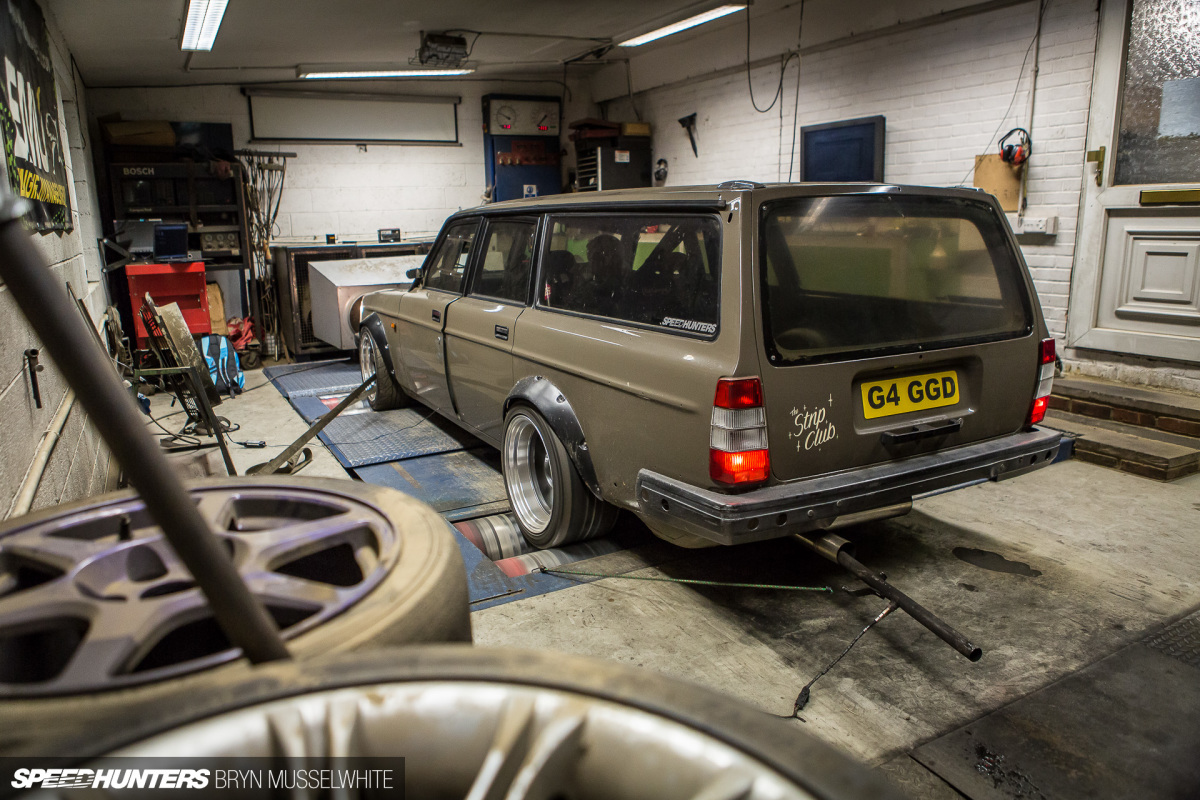 Future-proofing the project was a big thing for me, so having an ECU that can handle 1-12 cylinders means it can stay with the car forever, no matter what engine I choose to run. Anti-lag, launch control, switchable maps, Bluetooth connectivity so I can run a tablet dash, and a whole load of other stuff as standard won me over.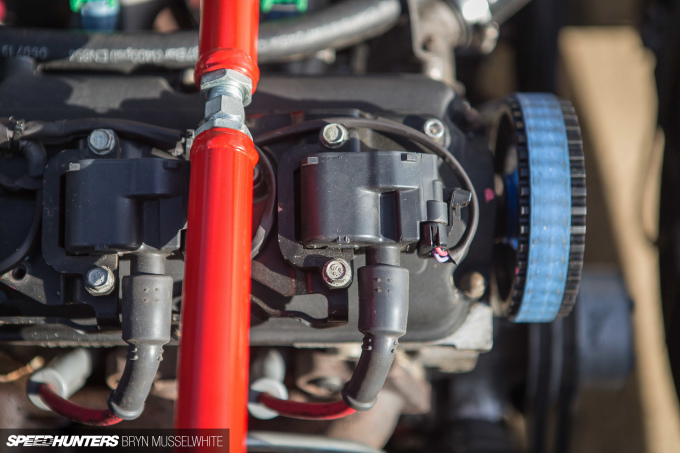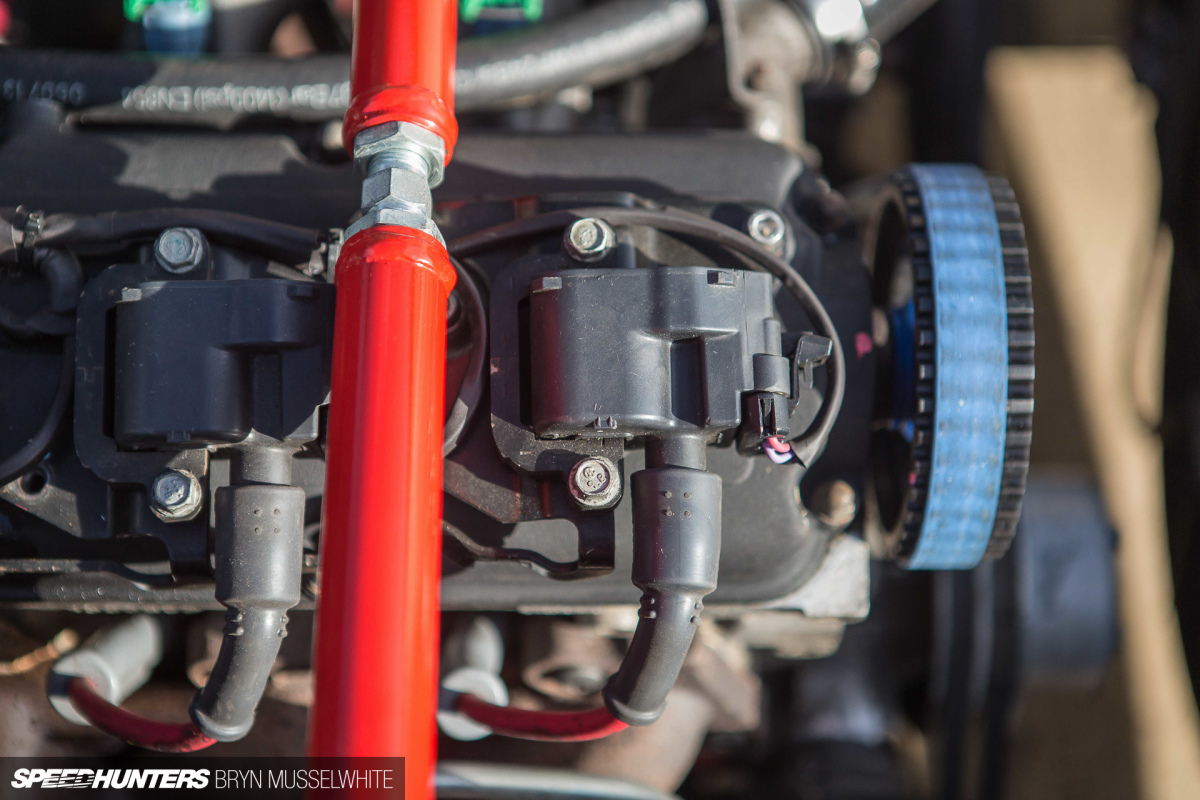 Craig did a couple of things I'm a massive fan of too. First up, he chose to bin the distributor and run Chevy LS coil packs mounted on the rocker cover. He moved the oil filler to the rear and then used an LS rocker cover mount frame and welded it on to my cover. A stronger more consistent spark can only be a good thing.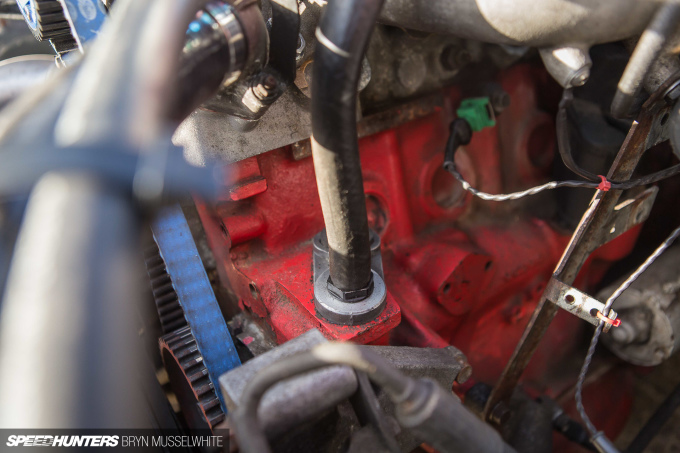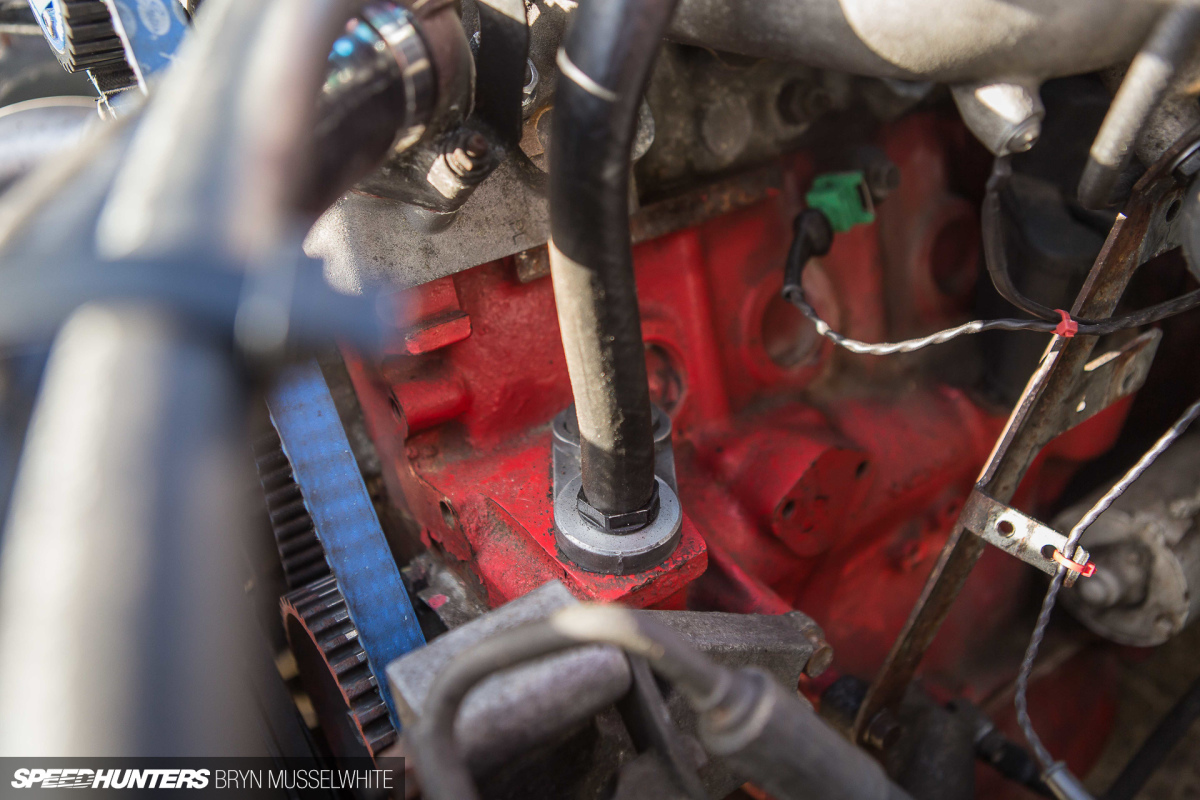 This meant he was able to bin a whole load of wiring and the distributor in the process, which has made the engine bay much nicer to look at. Machining down the distributor base, it now makes an excellent block breather!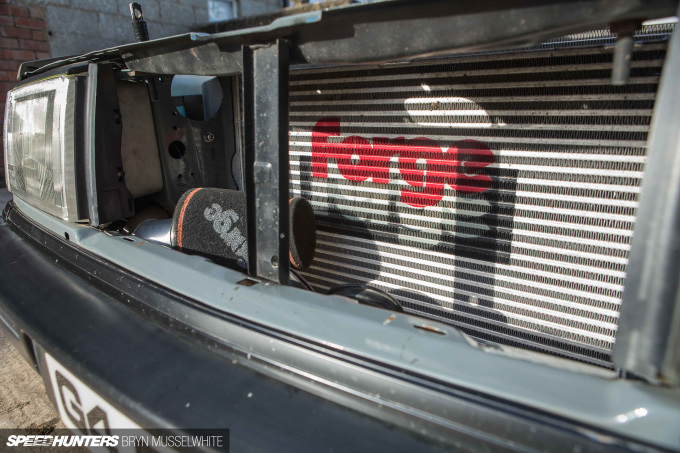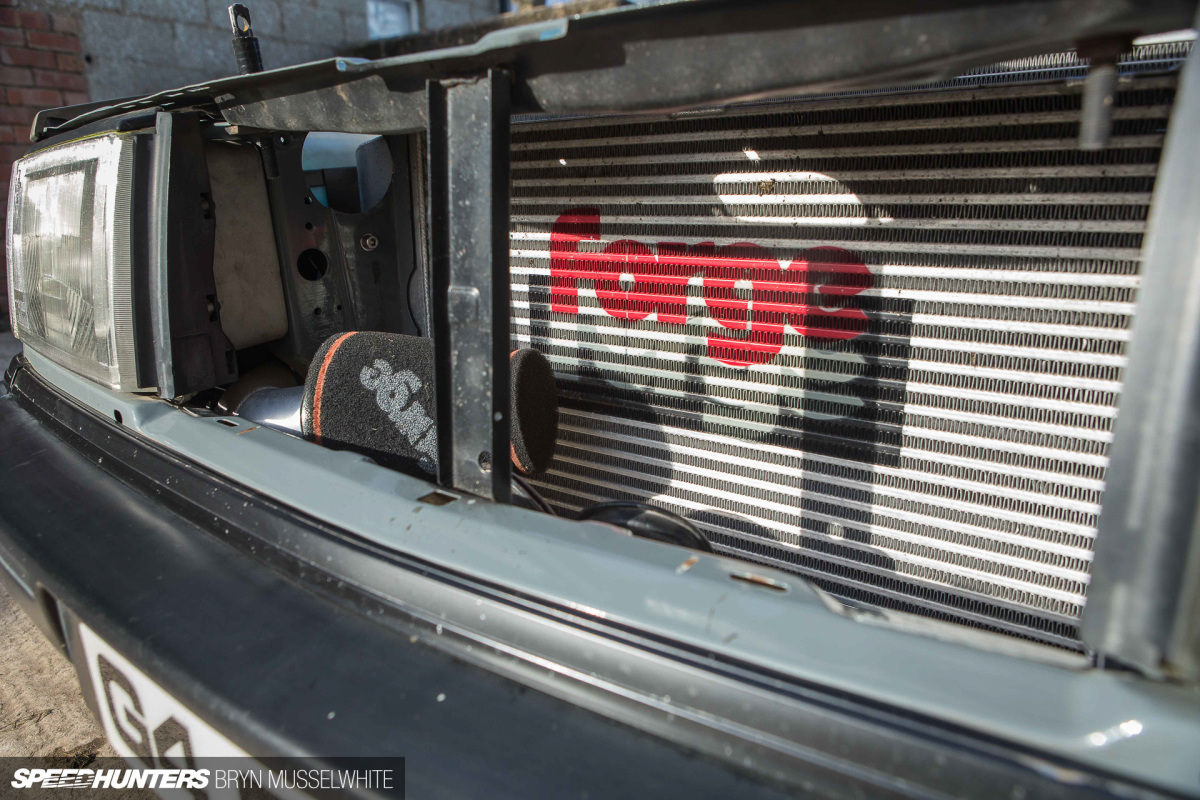 Fuel and air came next. The latter was largely taken care of by Forge Motorsport a couple of years ago when they renewed the entire induction setup (aside from the turbo) through to the throttle body, and I've been gagging to make the most of it since then.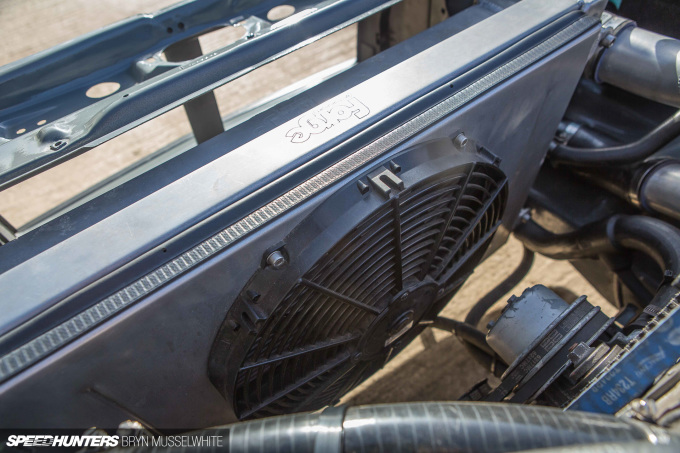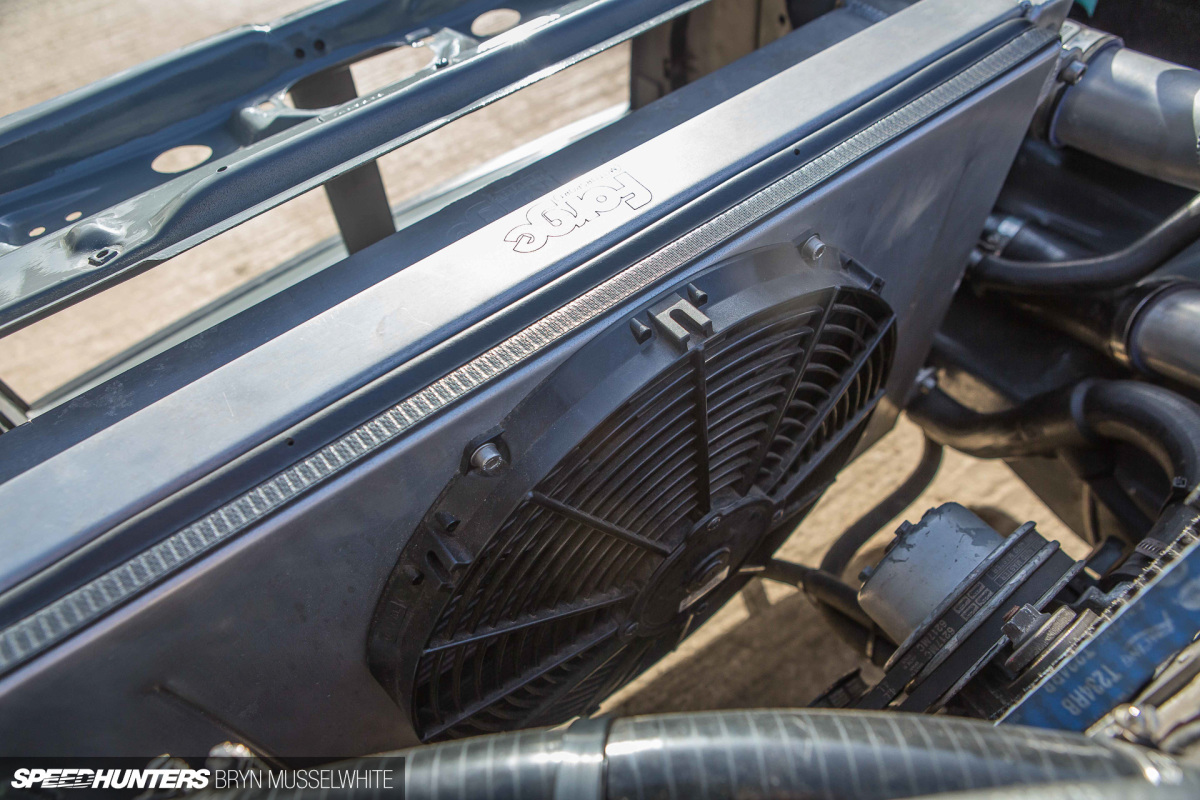 It still makes me smile when I lift the bonnet off and see the tubes and slabs of alloy; you can see here that the viscous fan was deleted at the same time. Every little bit helps, huh?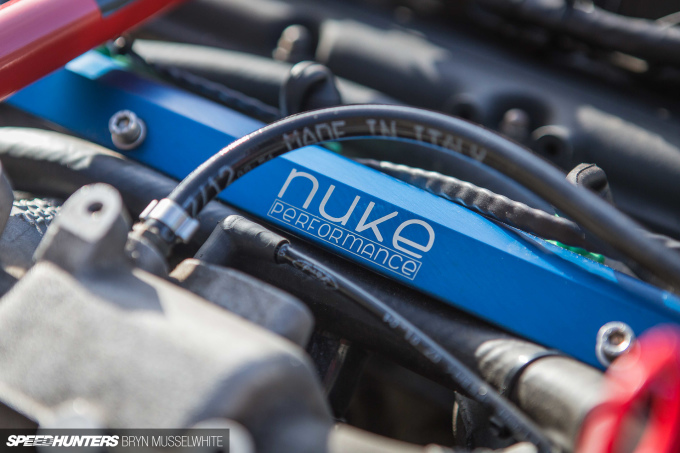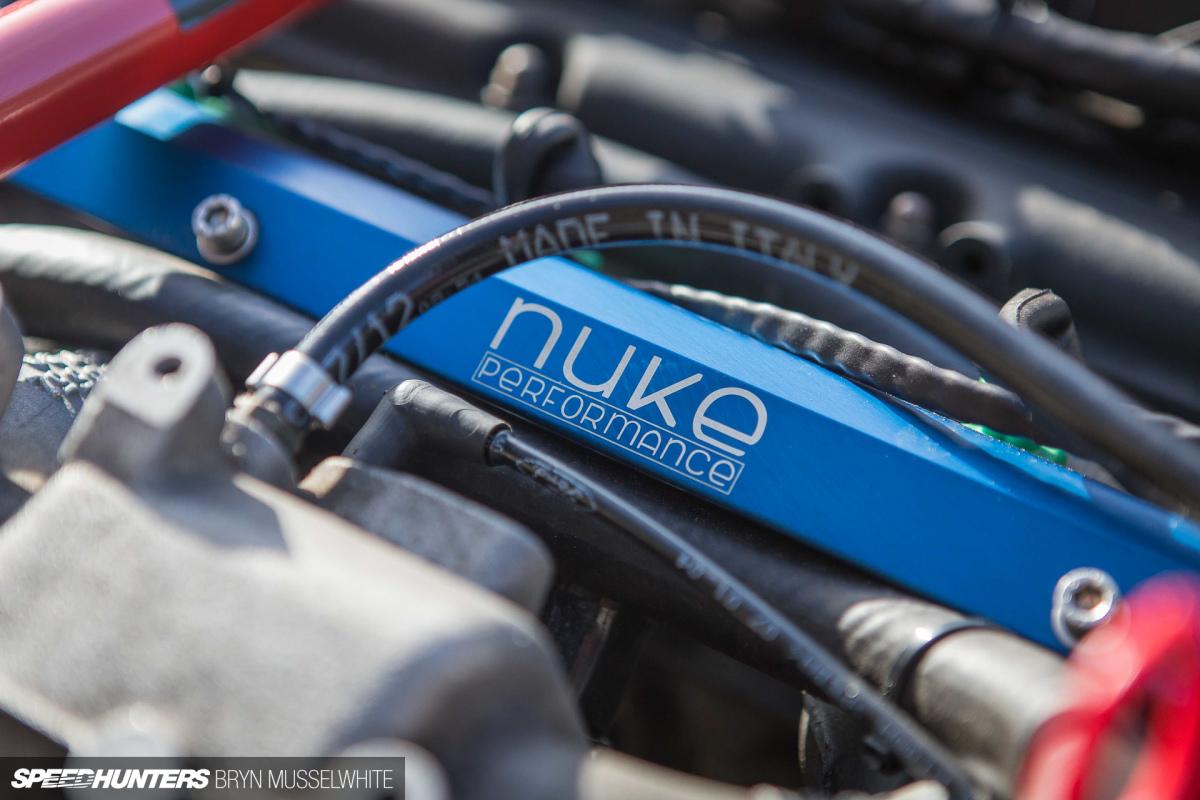 The fuelling was largely taken care of by Nuke Performance; again I mentioned them last time but their kit really needs to be handled to be appreciated. The quality is premium, and even their packaging has a designer feel to it; but then it is from Sweden. The fact it can now deliver enough fuel to allow me up to around 800bhp, which is going to be way more than I ever need, is just the ticket.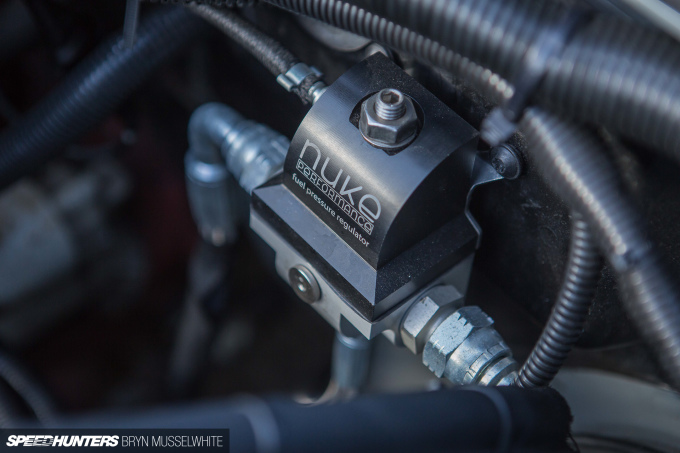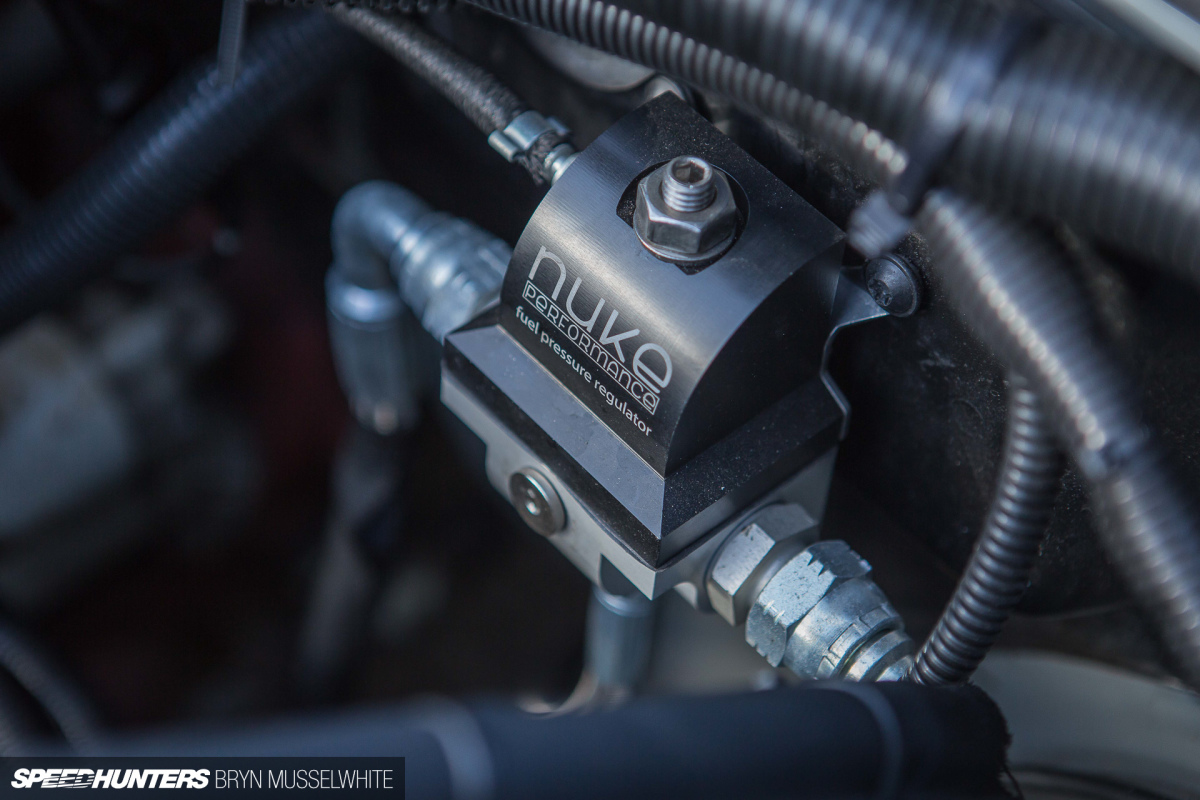 Now there's a Nuke fuel rail, fuel pressure regulator, fuel filter and an uprated fuel pump under the back end. The latter is rather noisy, which just means it must be pumping a whole load of fuel forwards, which I'm a fan of.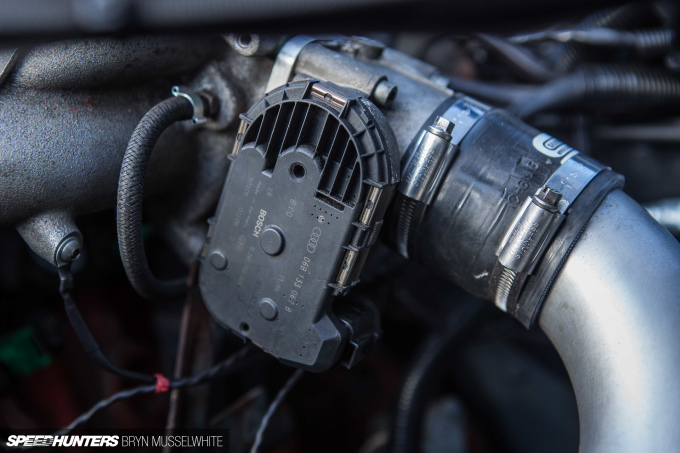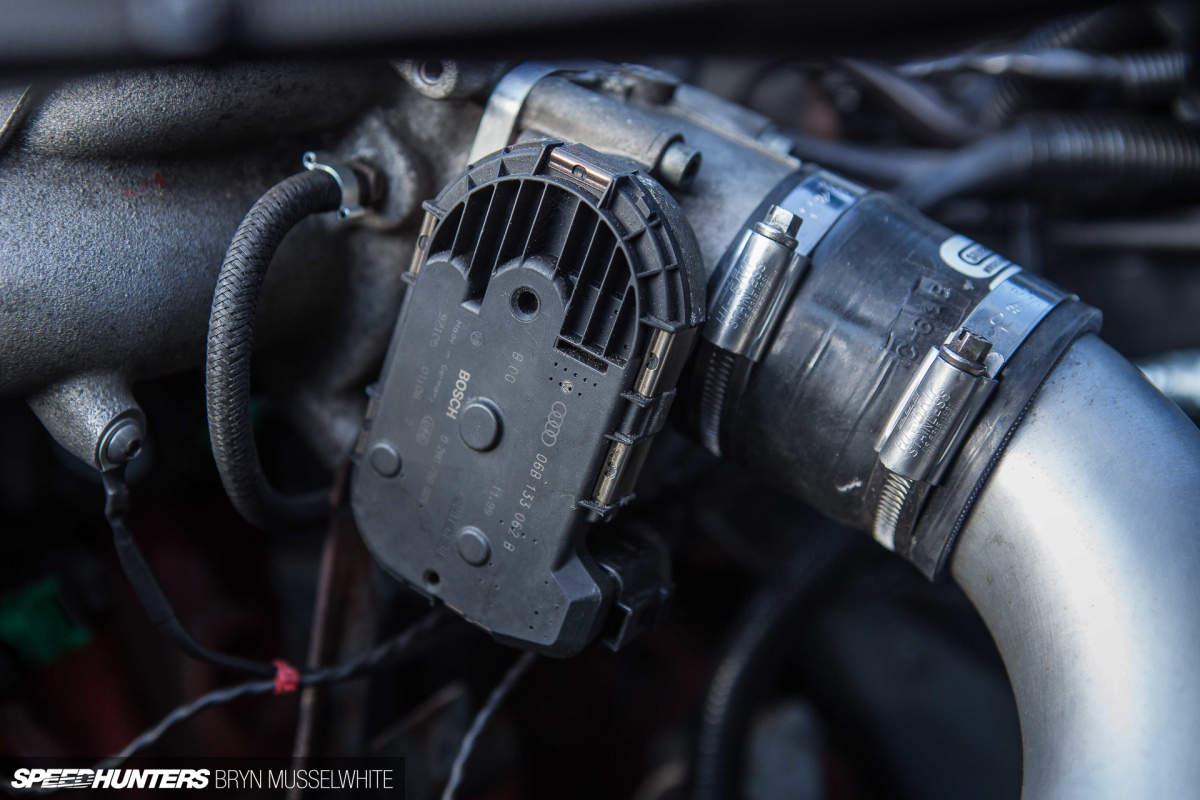 Craig suggested I bin the original cable-operated throttle body system and go for an Audi S3-sourced electronically-controlled equivalent, which, being a fan of old school approaches, I was a bit hesitant about at first. But now? The combination of the Audi pedal and throttle body give such an instantaneous response that I would never go back to the original setup. When it comes to mapping, the accuracy is enhanced as well.
What'll She Do, Mister?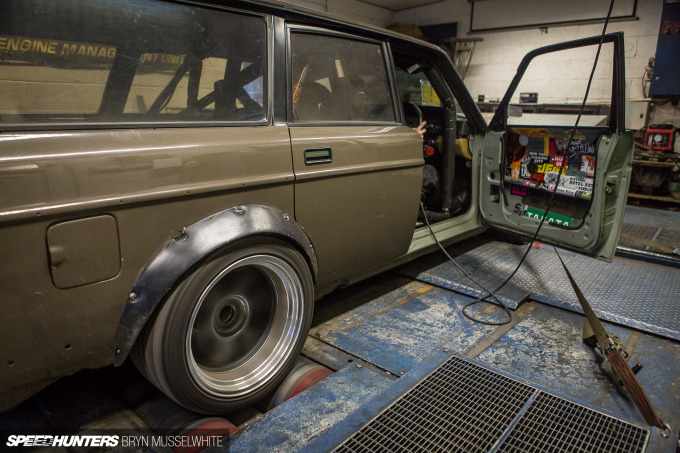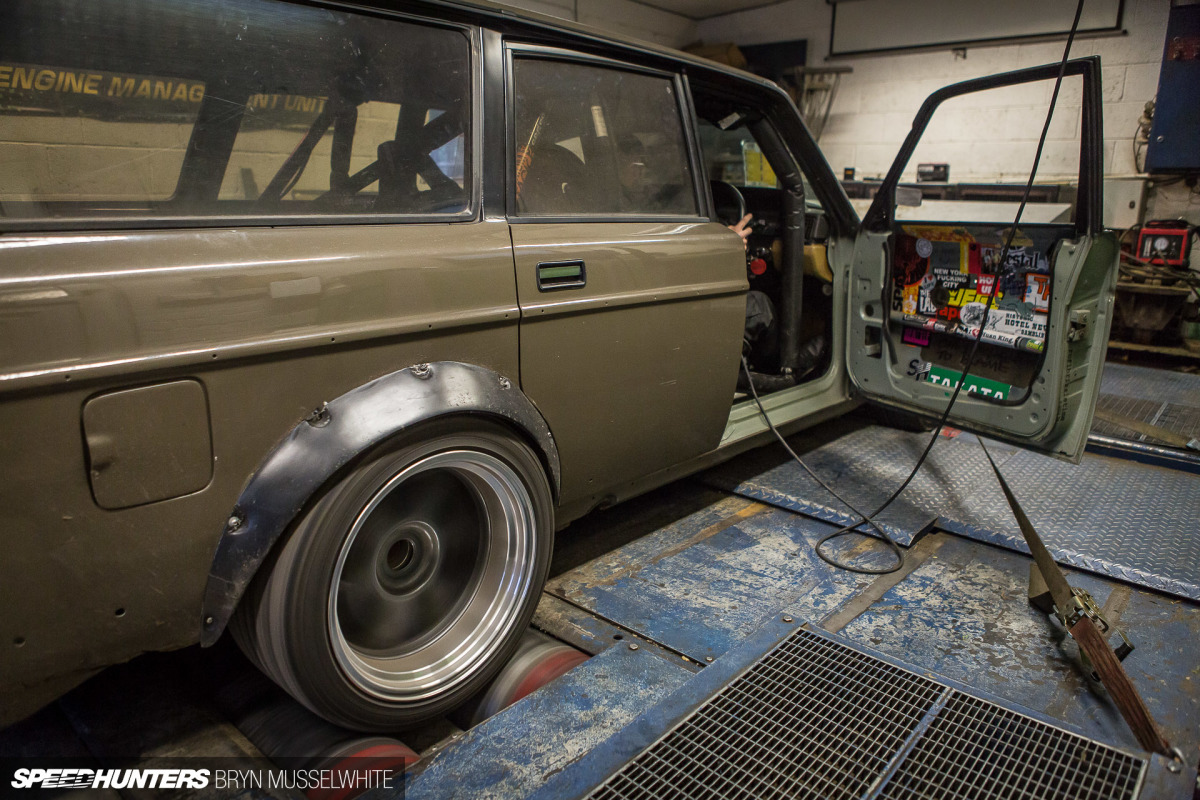 Did somebody mention mapping? It will come as no surprise to anyone who's discussed the topic, that everybody has their own preferred rolling road, and I very quickly realised I needed somebody who knows the ECUMaster system inside and out. Bizarrely, I have Instagram to thank for finding Sam Cotton at Jam Sport in the Midlands of the UK. He saw a picture I posted of the ECU and mentioned he'd mapped tens of them; Craig and I had heard of somebody who was the 'one'…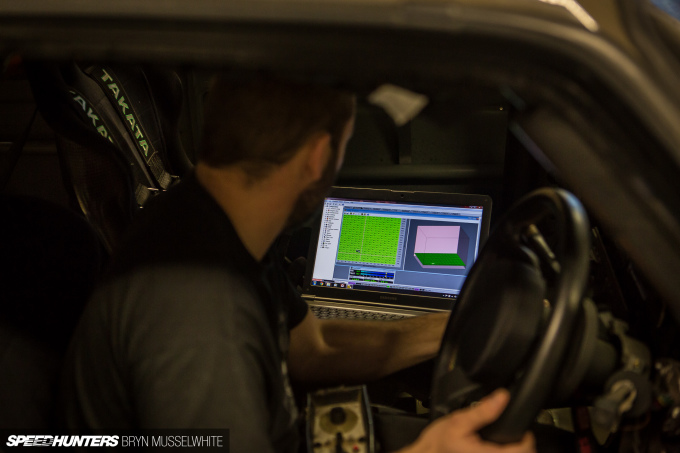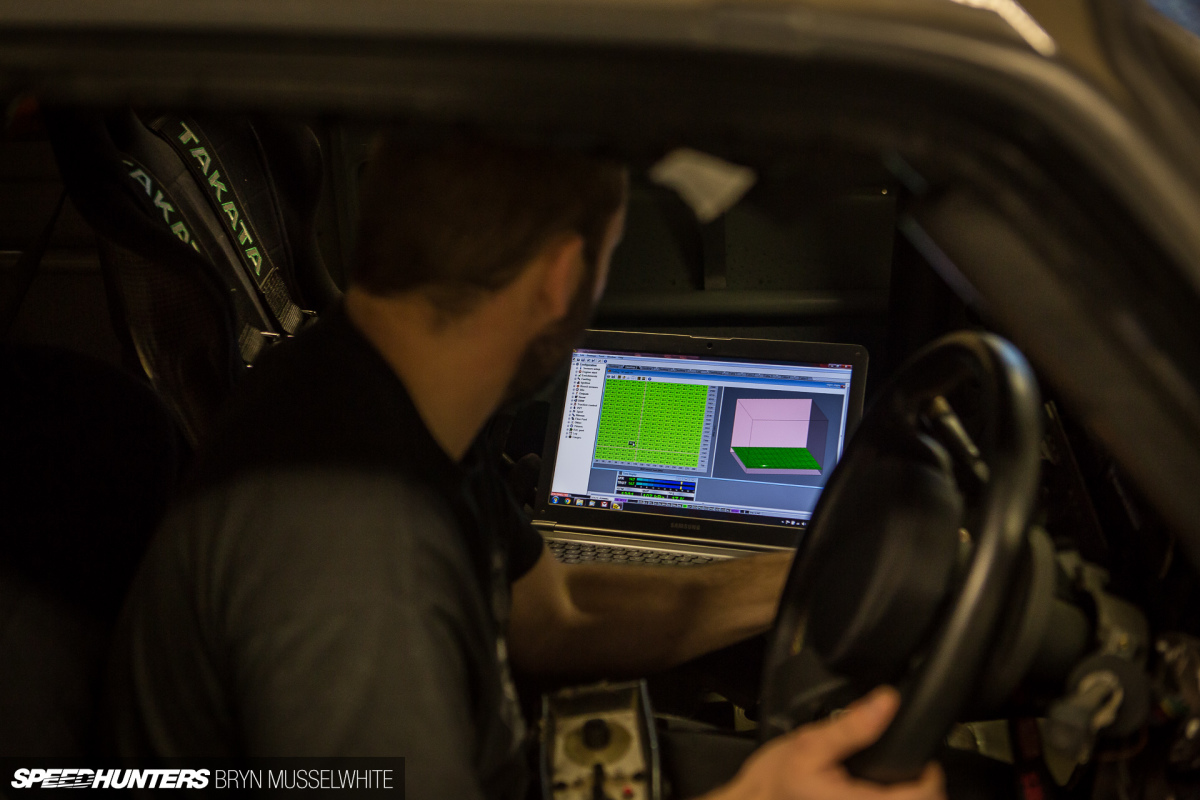 Turns out that was Sam!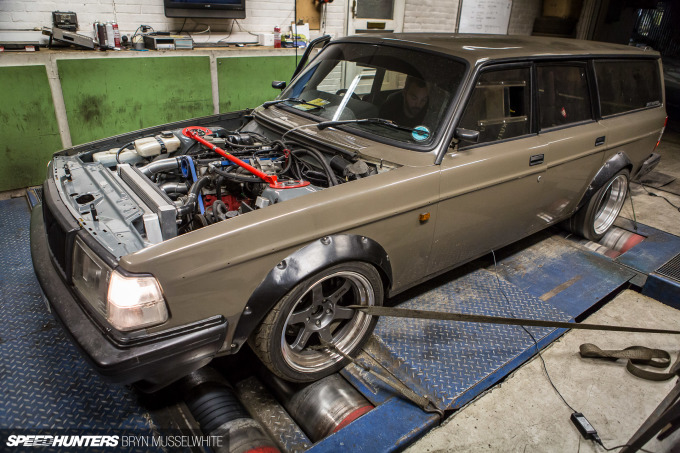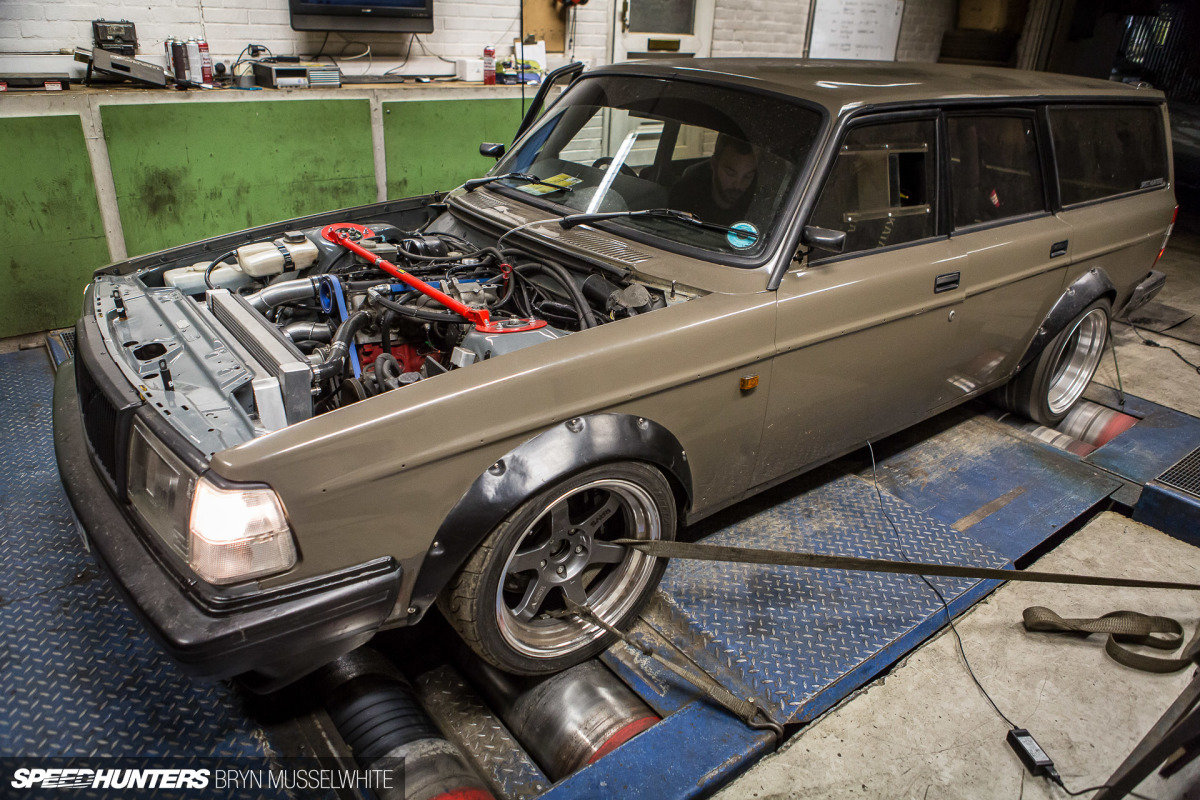 Another bonus was I know Jamie Going who started Jam Sport, where Sam is based, from a magazine I used to work for 15 years ago. Seeing as they prep and run some serious-power road and race cars, and have a proven history, I was more than happy to trailer the Volvo over there. My confidence levels were high, and I wasn't disappointed. After a days work on the rollers the Volvo made 290bhp running 16psi of boost, with Sam having to back off because the clutch was slipping. That will be enough power for now, honestly. Until I meet Paddy on the road somewhere…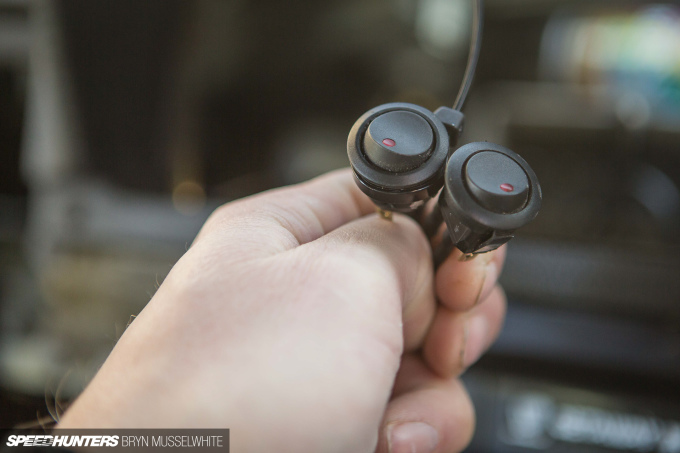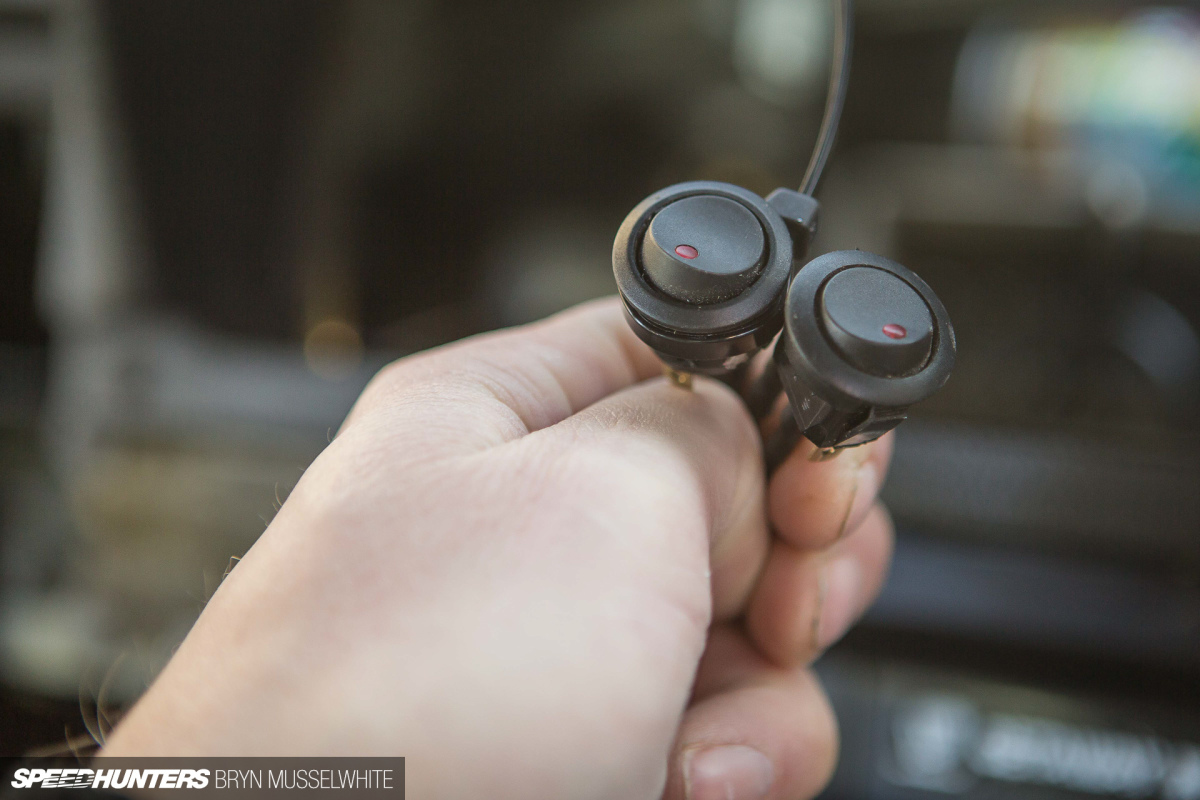 Another reason for making a new dash is because Sam left me with these two beauties, one to flick between high and low boost (250bhp) and the other – anti-lag! Yes, I have the most childish of pointless modifications in a car like mine. I'm thinking of paying a monthly retainer to a turbo company, but that's not the loud noise I was referring to in the title.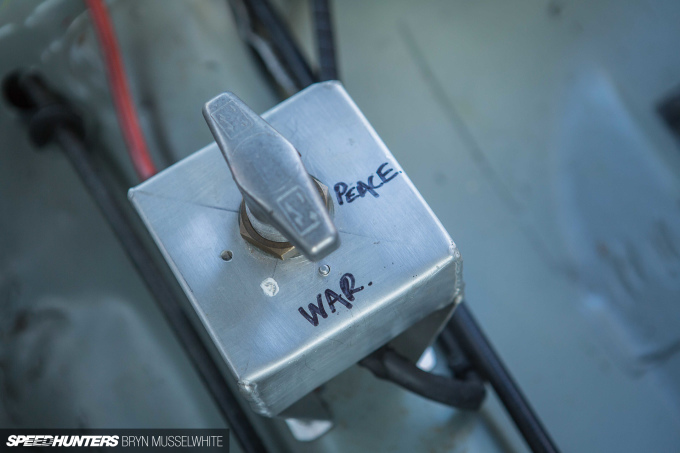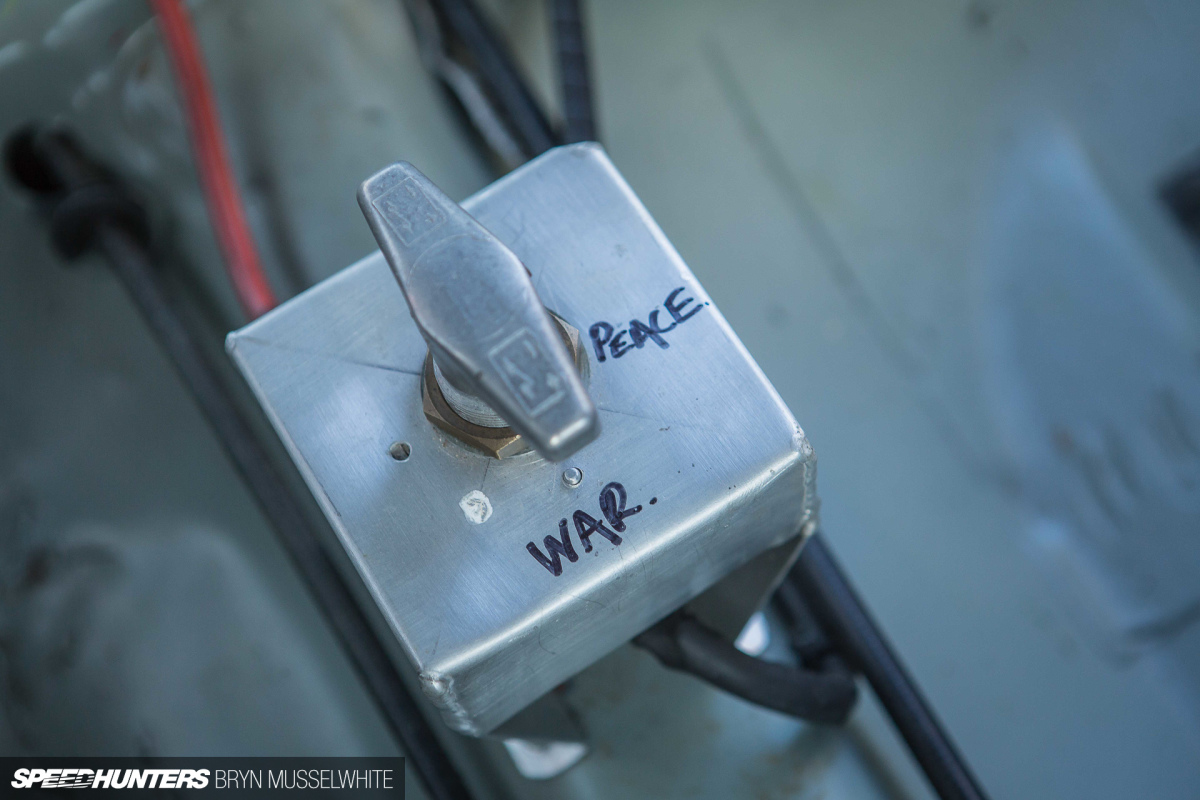 No, I've nearly reached the end so you're not far away from finding out what I've been alluding too. But there are a few more mods to show off yet! This is my battery cut-off switch which Hux installed, and I finally decided on something to write on it. I'm not sure if it's me versus the car, or us versus the road at this stage.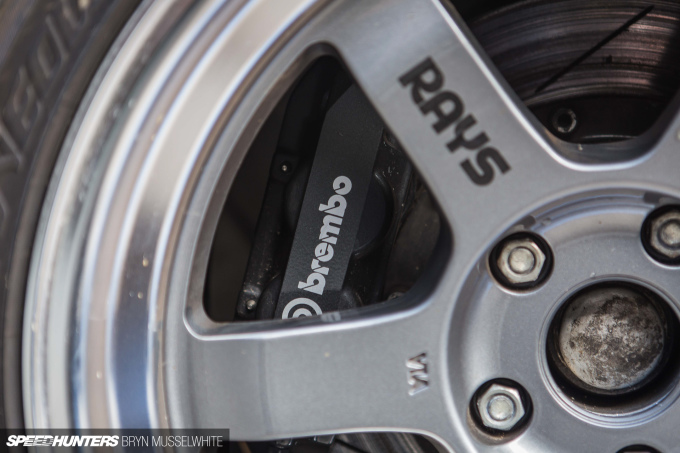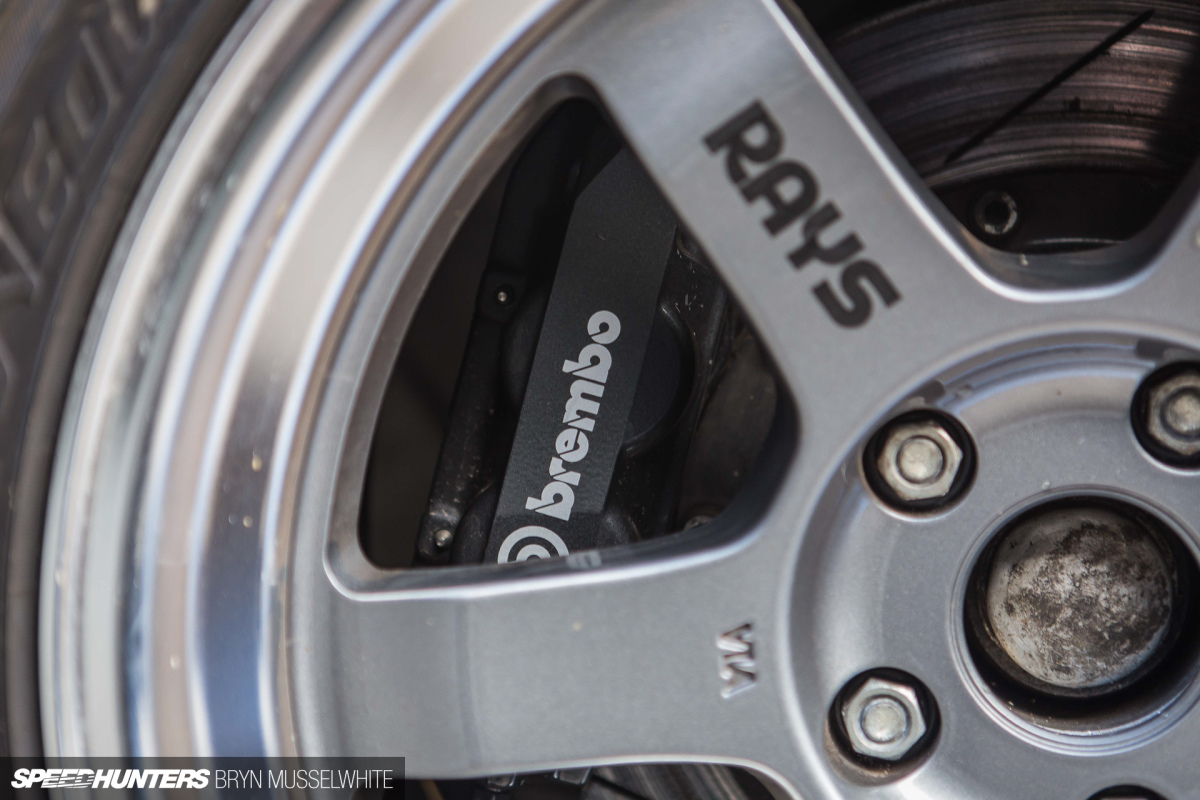 One thing I did learn way back was when you add more power you should always upgrade the brakes and suspension, and when Craig remembered that the Volvo has a 5x108mm PCD he pulled a set of Alcon discs off the shelf. I can't remember the exact size, but coupled with some brand new 4-piston Brembo callipers that were destined for an Audi S3, plus some Craig bracket-making magic, the Volvo pulls up a lot sharper now.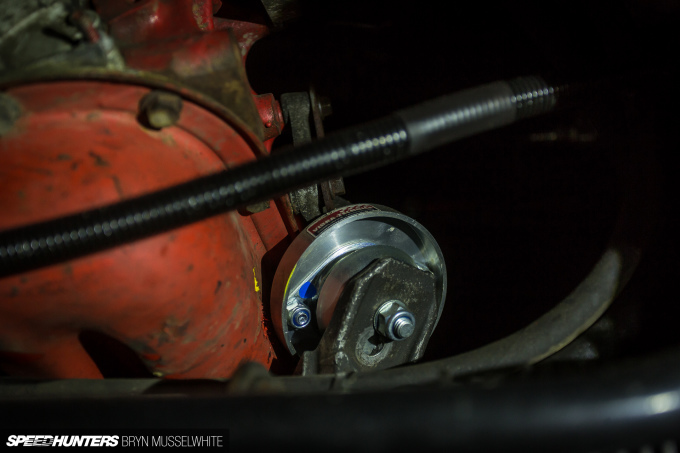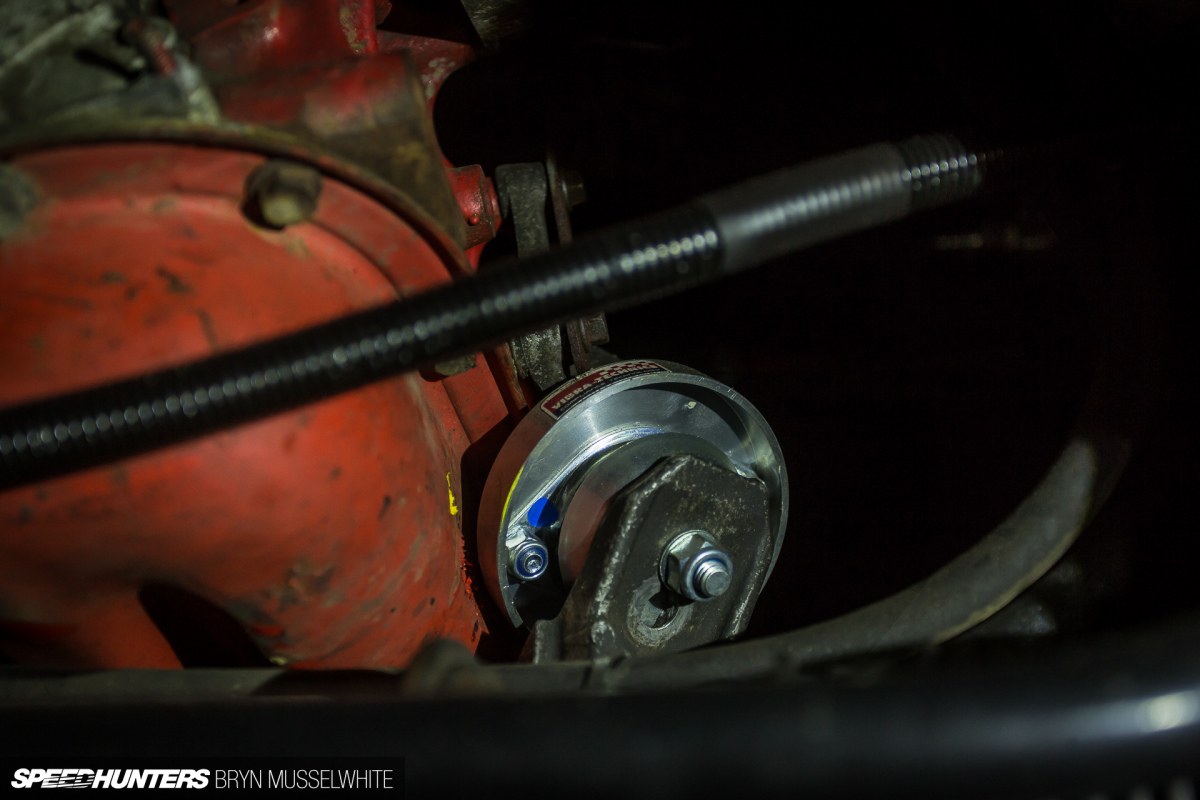 Another problem were the original motor mounts, which quite frankly weren't up to the job. Craig recommended and fitted a pair of E30 M3-spec mounts from Vibra-Technics, which again have made a world of difference. They're coupled with an adapted Caterham engine mount that now works as the gearbox mount. The whole setup is stiffer without too much feedback through the shell.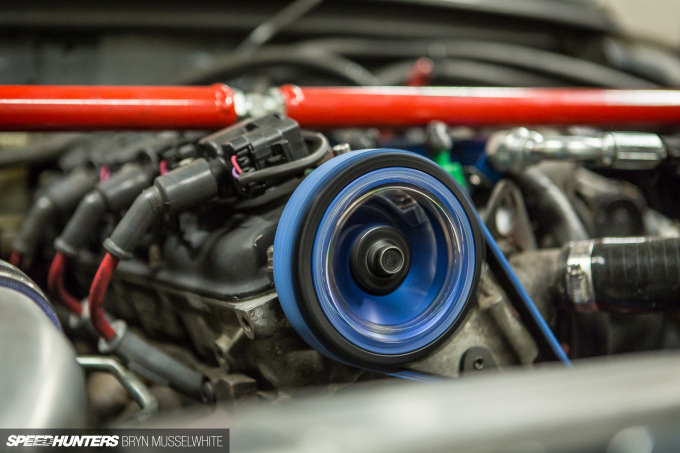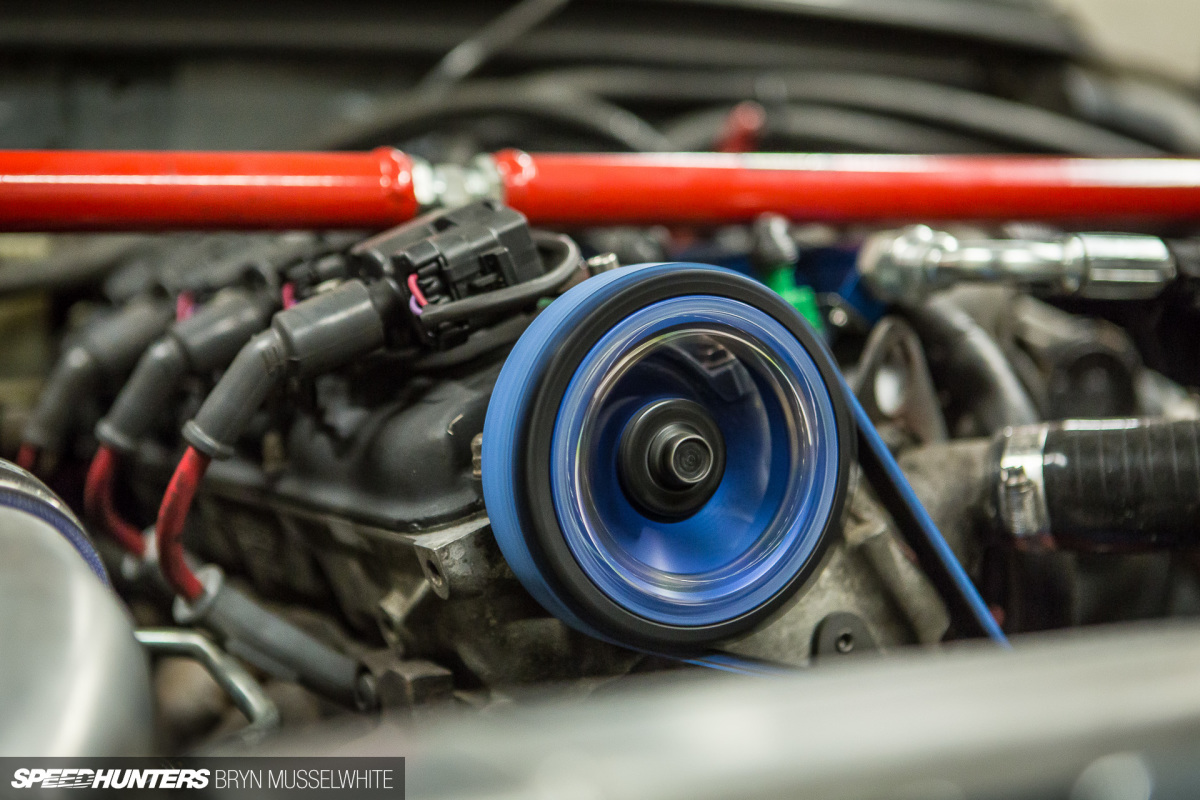 Right, I've just looked down and seen I've banged out nearly 1900 words, so I'm going to leave it there and pick up on some of the other modifications next time. They're worth it and I don't want to just gloss over things because of time; every project car is a journey and every step is there for a reason. And because I want to fool those that have skipped to the end to discover what the loud noises are… The gearbox went bang after 100 road miles. So right now I'm pricing up flywheels, clutches, diffs and working out how to install my killer, custom-designed new Cobra seats. As ever, we're nowhere near the end of this story.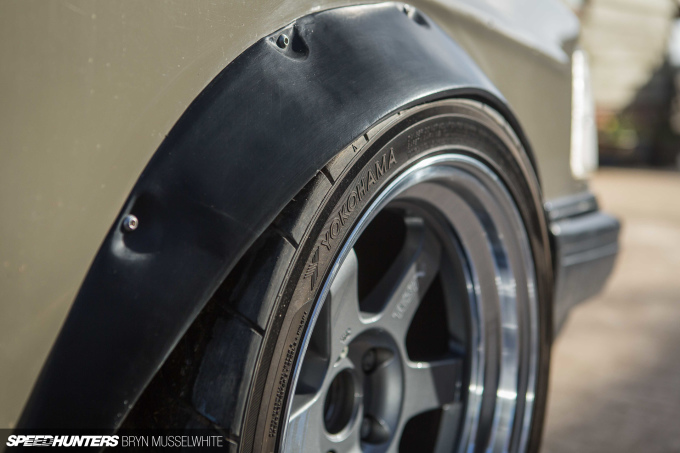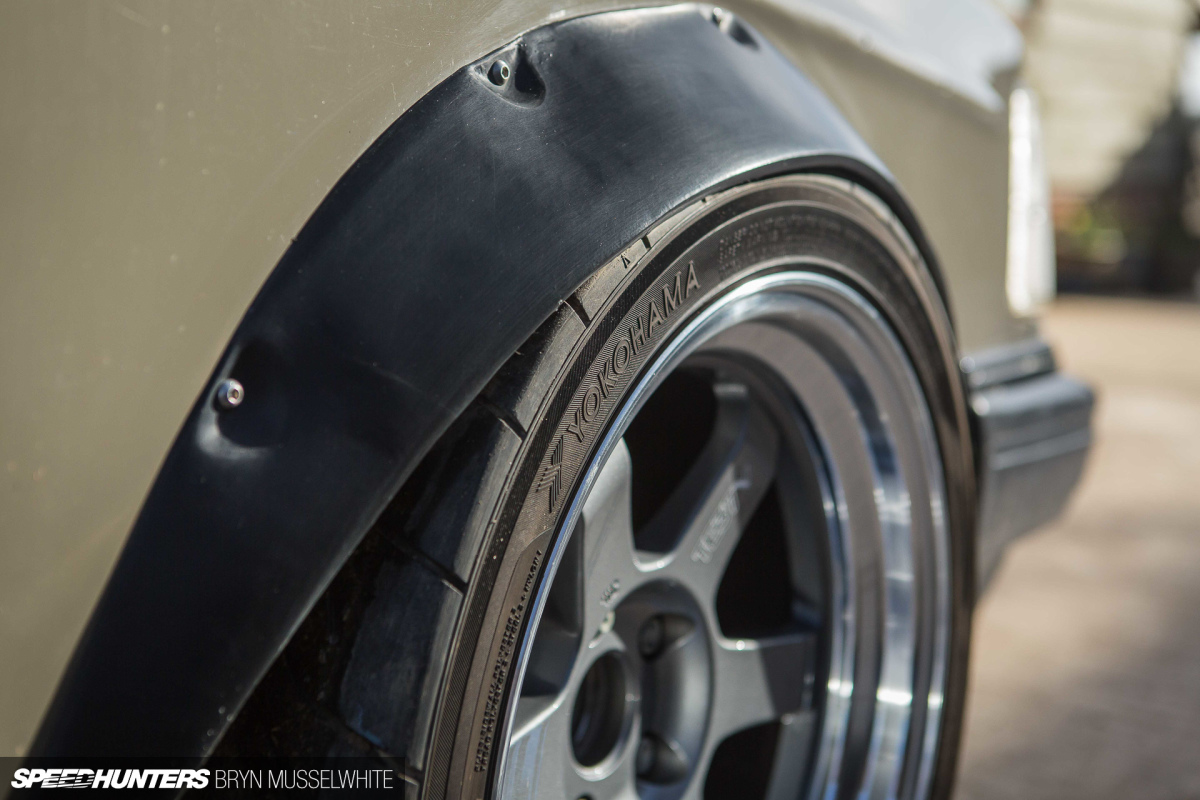 But for now this one picture makes me very happy, as that's the way the car sits outside today. It might look similar to last summer, but it's all so different. Hiding behind the RAYS Volk Racing TE37Vs are new brakes and proper suspension geometry; Craig fitting new adjustable top mounts to replace my worn out rubber OE ones and fine tuning the spring rates so it doesn't catch or rub.
Happy days are nearly here. Again.
Bryn Musselwhite
bryn@speedhunters.com
Instagram: Twospeedbryn
A massive thanks to everybody who has helped with parts, advice, spanners or just general support so far. Forge Motorsport, Huxley Motorsport, RAYS Wheels, Nuke Performance, ECUMaster, Lars @ Scimec, Sam Cotton and the guys at Jam Sport, and of course Craig and everybody at DynoTorque in Birmingham. You're all stars!
Cutting Room Floor