The words 'matsuri', 'missile' and 'touge' have become a part of any drift fan's common vernacular, for better or for worse. So, when I had the opportunity to spend a few weeks high up in the mountains of Fukushima shredding tyres at Ebisu Circuit, I couldn't pass up the chance to sit down with Power Vehicles' Andrew Gray – a man who, whether he likes it or not, has undeniably played a role in popularising these terms in the west.
Over a few Kirins, Andy talks bad reputations, the state of Japanese professional drifting and the superiority of Toyotas over Nissans.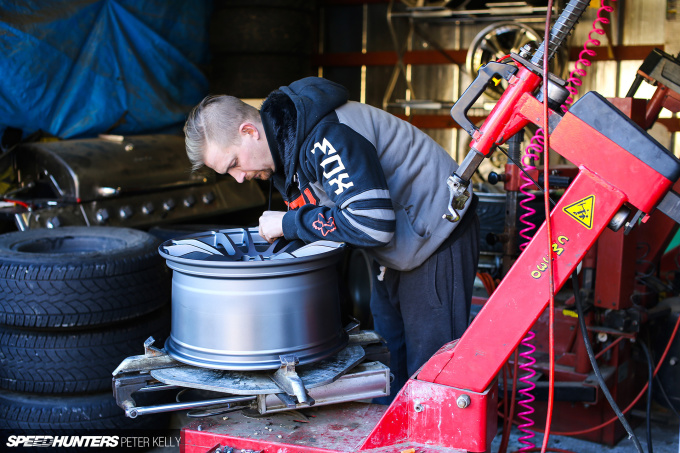 Peter Kelly: For those that don't know, tell us your origin story; how did this crazy life living and working at one of the world's true motorsport meccas come about?
Andy Gray: Well… I started out buying cars in Japan and shipping them back home to the UK to sell; this was back when the industry was huge in the early 2000s. We did alright with that, but it soon grew too big. That's when I decided to go straight to the source and move to Japan. That way I could sell cars to every market, not just the UK. So I shut the shop in Scotland, convinced [my wife] Emily, who I'd only known for a few months at that point, to come with me, and that's when we created Power Vehicles the export company.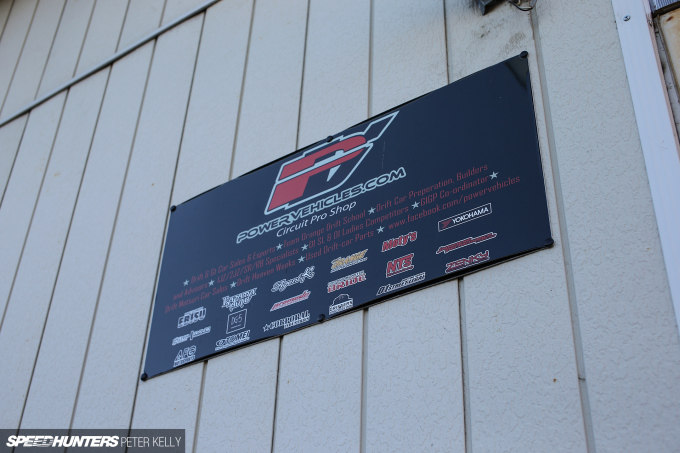 PK: But at that point, it was just your regular performance car export company based in Tokyo, right? What made you change?
AG: It was the global financial crisis. We went from selling 40 cars a month, to none overnight. That killed us. Soon after, we came up to Ebisu for the first time for a look and did one lap in the RX-7 we had at the time, and that was it. Heading back the next day, we just said: "we should move here". We were living in industrial Saitama at the time and had big a yard right next to Kazama Auto, but the quieter lifestyle outside of Tokyo was just too appealing. We'd heard that there was some workshop space up for rent at Ebisu for cheap, so we took it, and moved up, quartering our costs overnight. And that was that.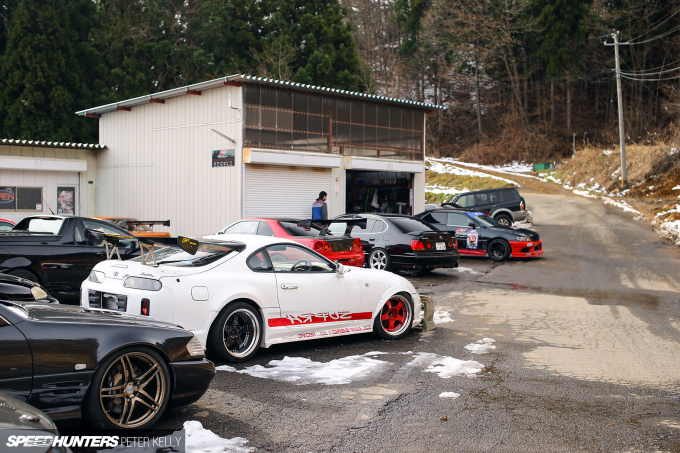 PK: So how did Power Vehicles go from car export company to the foreigner-friendly, almost tourism-industry outfit it is today?
AG: At the time, the circuit couldn't really handle foreigners; they didn't know how and had had some bad experiences in the past. So we said, right, we'll handle the foreigners. From that point we started picking up and storing cars for overseas customers to use when they're here, and it just built up from there. Gaijins are now a big part of Ebisu Circuit's clientele.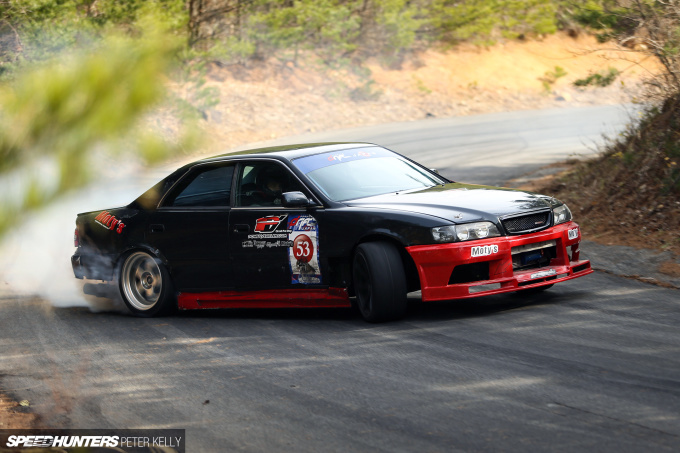 PK: You've spent a long time building up Ebisu as a tourist destination for petrol-heads of sorts, with Matsuri and Drift Heaven week. How did that happen?
AG: Matsuri has always existed, it was just us that made it accessible for foreigners, and it's now turned into this party atmosphere. We extended Matsuri into a week, calling it Drift Heaven week, simply because it's just not worth overseas guys coming for two days of drifting.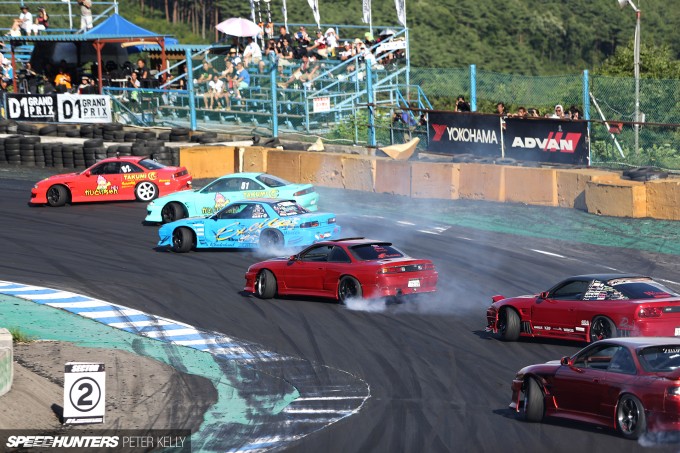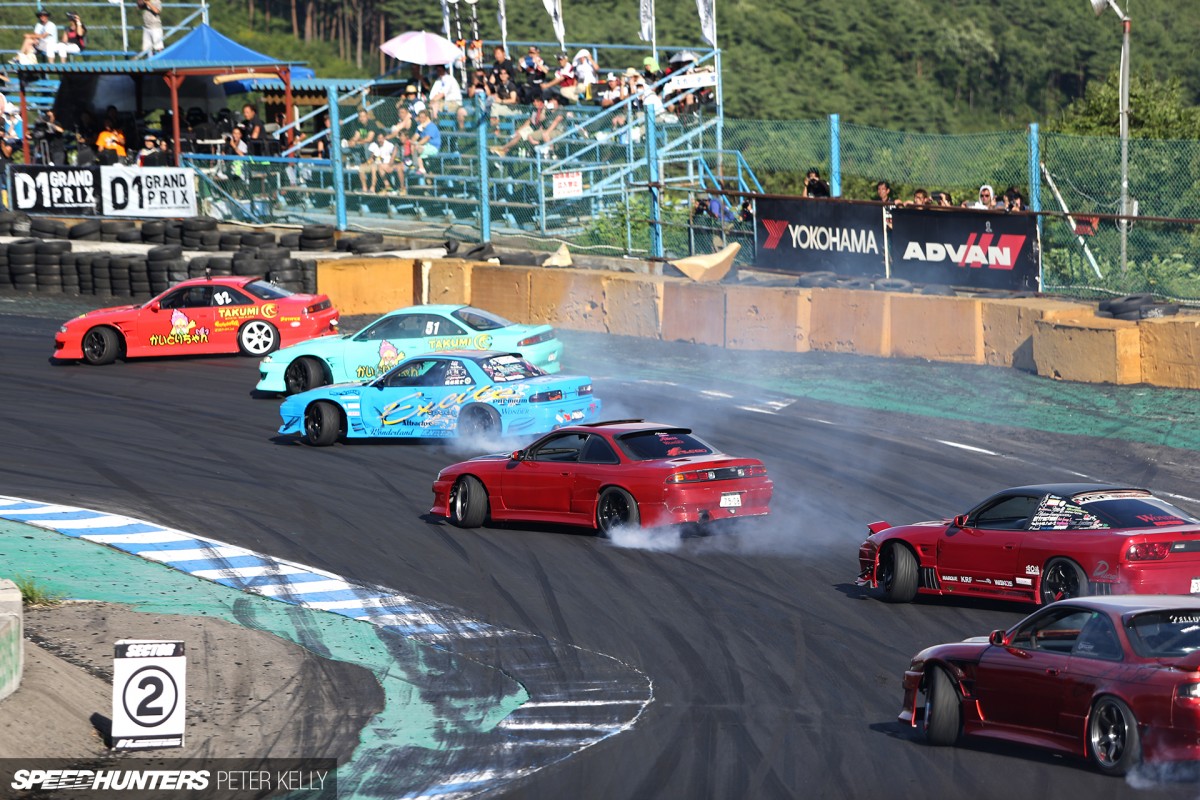 PK: Matsuri seems super hectic; is it for everyone, or just for the more experienced drivers out there?
AG: Matsuri is an intense experience, but even if you're a beginner, you can still turn up and have a good time and learn a whole lot. To be honest though, a lot of guys will come to their first Matsuri, then realise it's a bit hectic for them, so they'll come back next time with a group of mates at a non-Matsuri time and have a blast, with the place all to themselves and the few locals that show up. A lot of people don't realise that Ebisu is open seven days a week; you can come here to drift any time.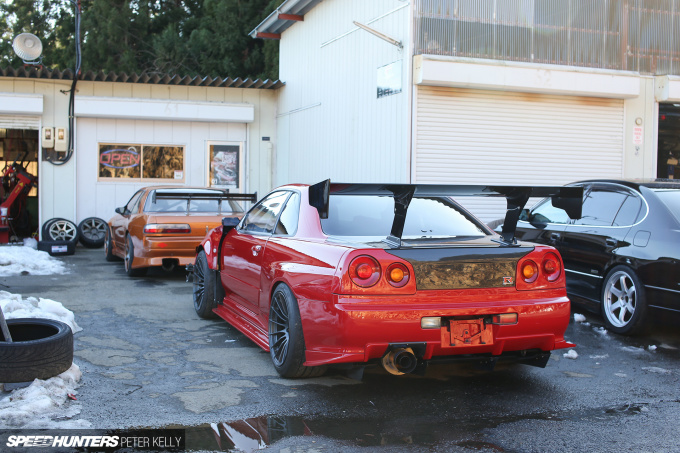 PK: Generally, people are buying cars from Power Vehicles, which they then use for Matsuri events, or really, just any time they're at Ebisu – how does that work?
AG: We basically find a good drift car for sale, check it out, buy it and then get it trucked up here to Ebisu. From there we spend some time working on it to make sure it's all ready to go, then I put it out to our mailing list and Facebook group, where someone will buy it.
I only really buy pre-built drift cars, but these days we're going away for the really cheap and rough stuff – cars that need too much work. I look for cars that have been looked after, and have got good parts already fitted – a nice LSD, good clutch, a decent seat, that sort of thing.
Although they're always drift cars, they're never 'drift ready'; they're always at least one of two days of solid work away. It's the stuff you can't tell at auction: a crunchy gearbox, broken hubs, slipping clutches. As soon as I take it out on the track, I find all those things and have to fix them, because it's for guys that are coming to the track and expecting to be handed a turn-key machine.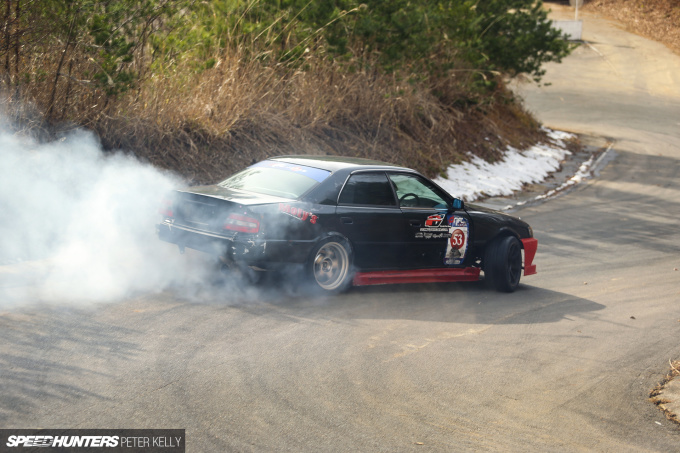 PK: Is that why you do a test video for every car? I assumed it was a cheeky way to get in some track time during work hours.
AG: Yeah, some people think I must just be doing those videos for fun, but that way there's no disputing that I've driven these cars and that they drift well – I'm not handing over something that I wouldn't drive myself. Sometimes I'll be doing seven trips from the workshop to the track and back to make sure we've got it right. A lot of work goes on behind the scenes before anyone sees those videos.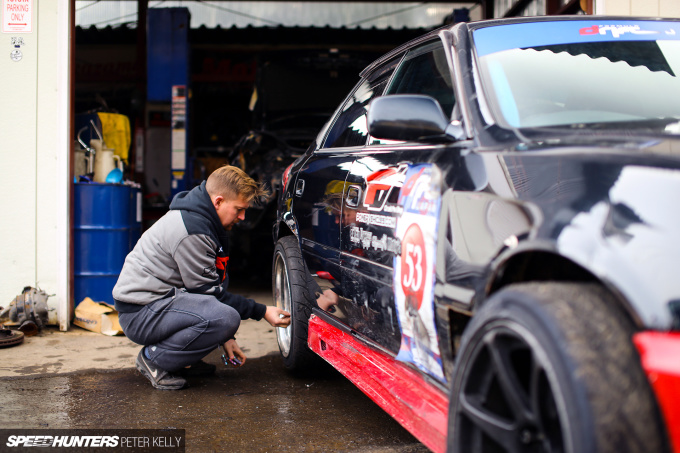 PK: So, let's say I'm a customer, and I buy a car, have a bunch of fun with it for a week and then I don't want to keep it for next time I come back, nor do I want to ship it back home. Will you always buy a car back regardless?
AG: Yes I will, but of course if you bring me a steaming pile of crap that's completely destroyed, you're not going to be getting top dollar. We do get guys bringing cars back after a week of drifting and they're unmarked, and we also get people bringing back completely destroyed cars trying to say they've improved it by fixing this or that, which can be pretty amusing.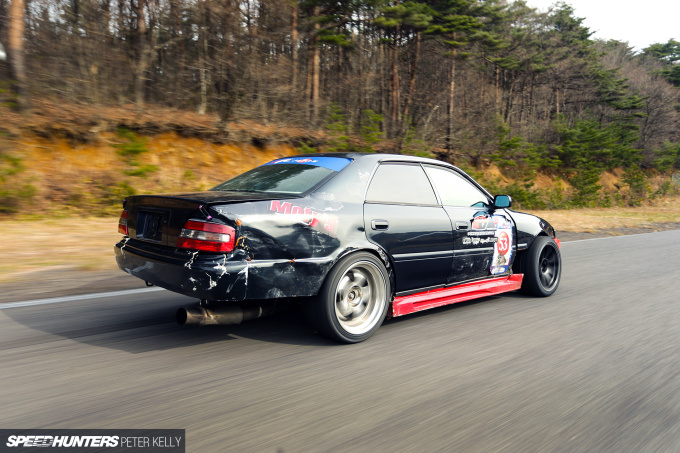 PK: Which brings us to the issue of 'missiles'. Do you think the word has been bastardised by western drift culture? Do you wish the term would die?
AG: That word has been used in Japan for years, but yes, to be honest I do. 'Missile' has connotations of something that is just throw away, something that you want to destroy, and that's not what these cars should be about. I think you should call it your 'practice car', because that is what it is. Emily and I have only had a handful of practice cars over the years – it's not like we chew through cars on a regular basis – and just because it's a missile, doesn't mean it should be wrecked. And even if you do have a big accident – which happened to me not too long ago and is just something that happens in high speed drifting – the parts live on. I transplanted all of that gear into a new shell. I would never see it as something to just smash up and throw away.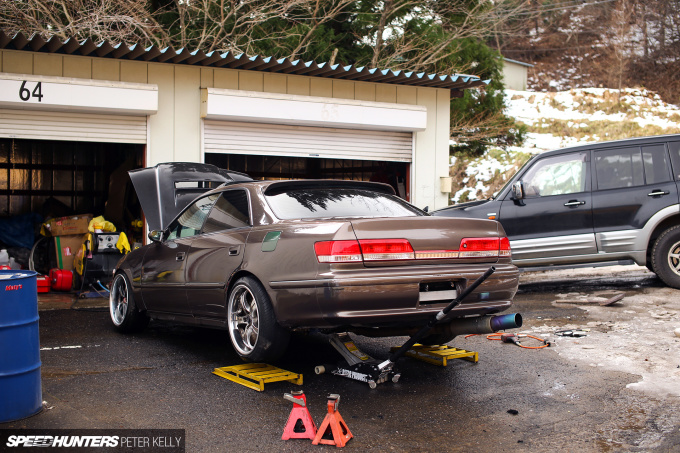 PK: Okay, but you can't deny that some of your customers obviously do think that way, and, if we're to be honest, it's true that some Japanese people think of Power Vehicles as the 'drift car destroyers'. Is that justified?
AG: I can see where people get that idea from, and you do see some people coming here and just smashing the shit out of cars. But to be honest, that's only a very small amount of people giving us that name. I have plenty of customers who have done ridiculous amounts of Matsuris in the same car – that equates to thousands of laps. If you come here and buy a nice car, then proceed to annihilate it in the space of a week on purpose, that's not really going to work for us. It gives all of us a bad name. It's also worth pointing out that many of the cars we buy have been sitting abandoned for a couple of years rotting away – you can tell just by the smell of the fuel – so while they might be in for a hard life at Ebisu, they're brought back to a good standard first, and at least they're living.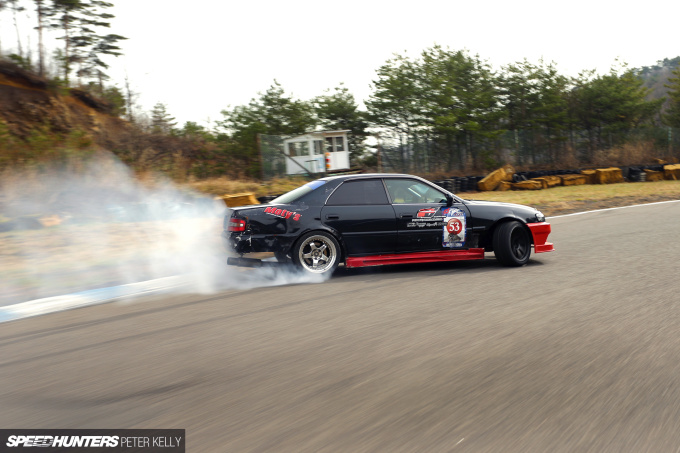 PK: Is there a big disparity between what foreigners ideas on drifting at Ebisu is all about, and the reality?
AG: Not everyone, but sure, there's a few misconceptions we see a lot. Firstly, cars have become more expensive [in Japan] over the last few years. So, guys with a smaller budget that want to come to Matsuri tend to buy a car off a mate, or someone off Facebook as opposed to buying it off us. They're told it's perfect and ready to rock as soon as they arrive here, and often, it doesn't work out like that in the slightest.
They end up spending most of their week working on it. Some guys will even come here and they'll have barely done one lap in a week and to me that's just heartbreaking and completely pointless. You'd be better off staying at home. Two or three grand used to get you a basic drift missile, but it just doesn't any more, so people with that kind of budget are not going to have a fun time with what they end up buying. All the stuff you expect to go wrong with a drift car – broken studs, fried clutches, melted wiring, bent arms and all the rest – will probably be wrong. It might be cheap to start with, but it's going to require more money and time to get right; time you could be drifting.
This is why we now only deal with cars that we know are good; we don't want people to come and have a bad time, that's the opposite of what we want. You should be coming to Ebisu and literally having the best time of your life. So, my advice would be to hold off for another year, get a bit more cash together and do it properly by buying something good that's been properly prepared.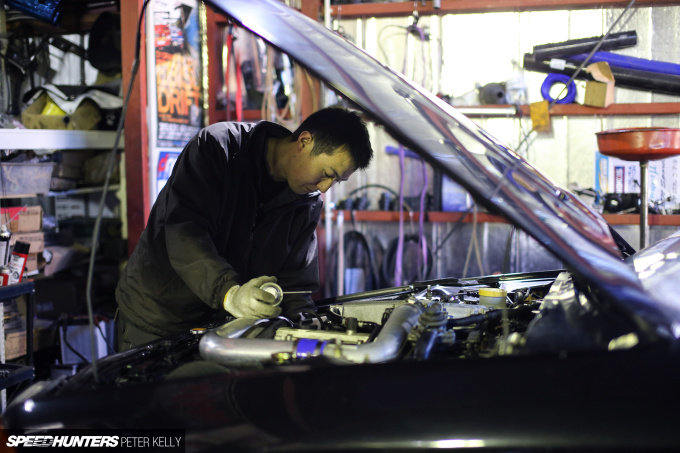 PK: Sure, someone might buy the right car and it's mechanically solid, but they still might throw it off the side of the touge course and bend an arm or smash an intercooler – what happens then?
AG: It happens, of course. We always buy up a whole lot of common parts before any drift week, so generally, we've got the parts you need to get you back on track. But the reality is, for the most part, my staff and I are going to be too busy in the workshop during that week to fit the part for you, so you and your mates will be doing it yourself in the pits. Drifters tend to be pretty hands-on though, so for the most part, people would want to do it themselves anyway and save the money.
People often tell me they want a car that won't break. My first answer is usually 'buy a Toyota', but at the end of the day, this is drifting. Show me the car that's invincible and I'll buy them all.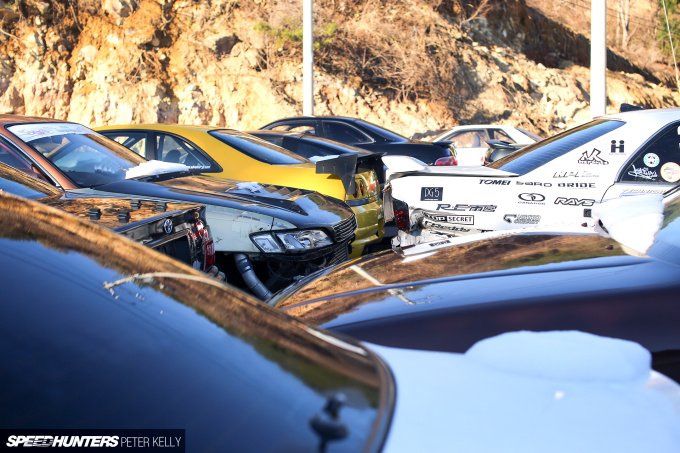 PK: So you're saying that there's a safer bet when buying a drift car?
AG: One hundred per cent. If it were up to me, everyone would be driving Toyotas. The Nissans are good, but Toyotas are not just a little bit better, they're massively stronger cars. They're more expensive to buy and they keep their value a bit better, but we'll never see a JZX with a snapped axle, or a broken driveshaft, the gearboxes are massively strong and the power steering is generally great. The JZX90s in particular are tough old machines and just take the abuse constantly for years. It's funny, a lot of guys come here as Nissan guys, but if you spend any amount of time at Ebisu, before long, you'll want a JZX.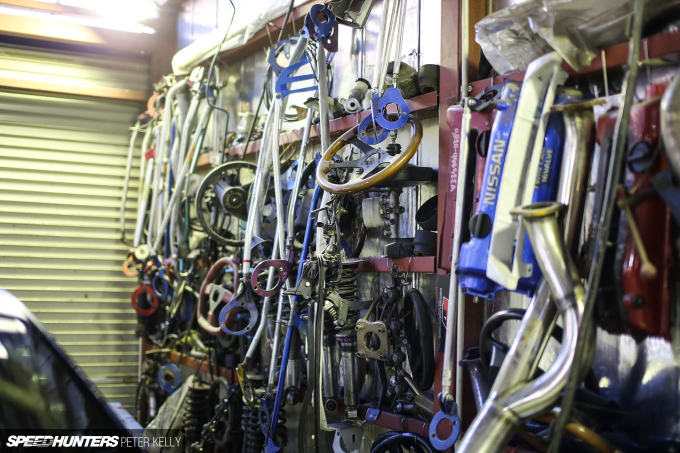 PK: Let's say the worst does happen and a car gets completely destroyed, what happens then?
AG: Well, back in the day I would have taken a look and figured out how I was going to fix it up. But these days, that's just not a viable use of our time. Because we have such a big demand for parts, I'll pull that car apart, and it'll live on by giving life to other cars that are still track worthy. Nothing is wasted or unnecessarily thrown away. But to be honest, it doesn't happen to often. I'd rather people just look after their cars, of course.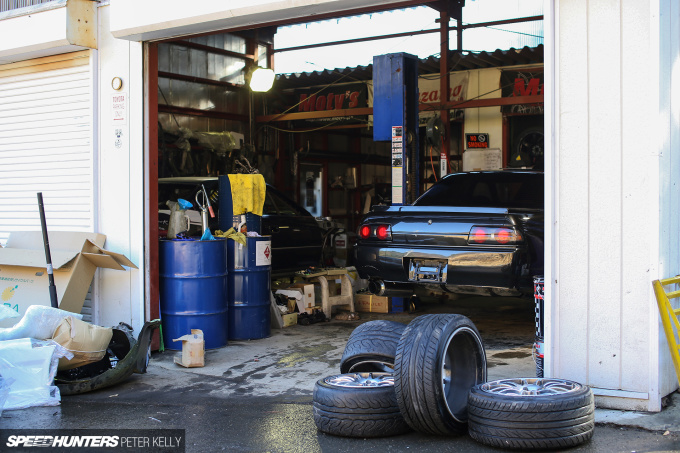 PK: At the end of the day though, that's drifting, right? It's going to happen sooner or later.
AG: You're right. I accept that between the foreign and local drivers, there's always going to be one or two rollovers per Matsuri. Ebisu can be an unforgiving place and that's just part of drifting; but the smashing it up on purpose bit? There's no need for that. These cars are invaluable tools and allow drivers to push their limits. So many guys come here and improve an unbelievable amount in a very short time, and are they are now back home winning comps due to all the seat time in their Ebisu practice cars.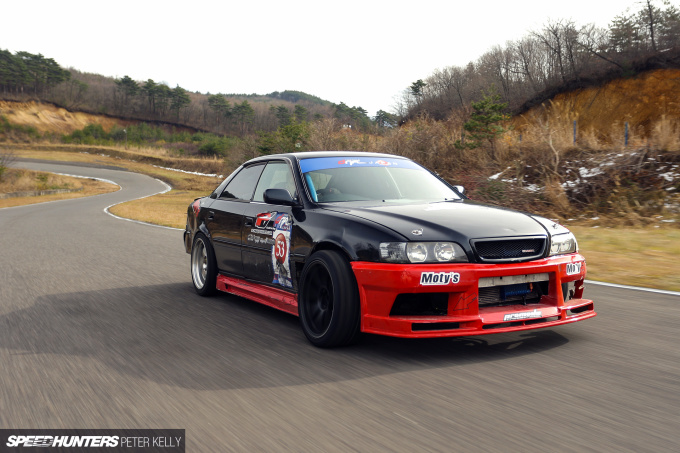 PK: Is this sustainable in the long term?
AG: I doubt it, but we've got a while yet. The cars that everyone wants – Cefiros, S13s and that sort of thing – are rare now and much more expensive than they used to be, and the same thing will happen to the JZXs soon enough. But for now, there's still a whole lot of 180SXs, S14s and JZX100s around. 2002 is really the cut off for pretty much most cool cars in Japan; that's when the S15, the R34, the JZXs ceased production. We're not currently looking at anything past that, like the Z33 Fairladys for example.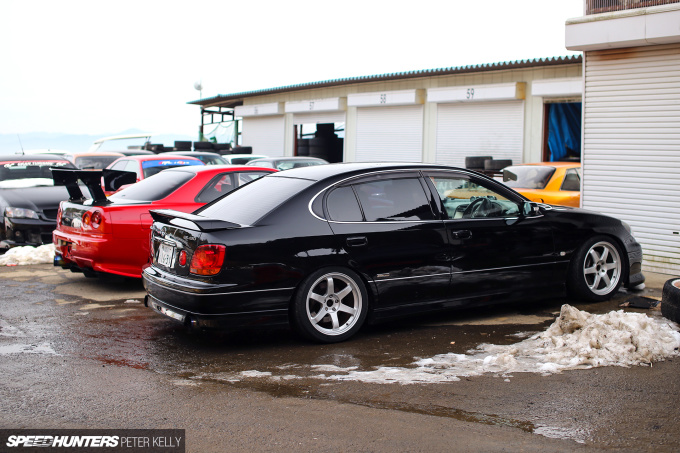 PK: Will you eventually?
AG: Probably, yes. The American guys seem to think the Zeds are pretty strong, but realistically, you have to do a lot to them to get them to the point of a near-stock JZX. There's not much tuning potential unless you want to spend big money. I can jump in a bone-stock JZX90 for example – and I mean bone stock – and I can drift the entire touge course without touching the clutch.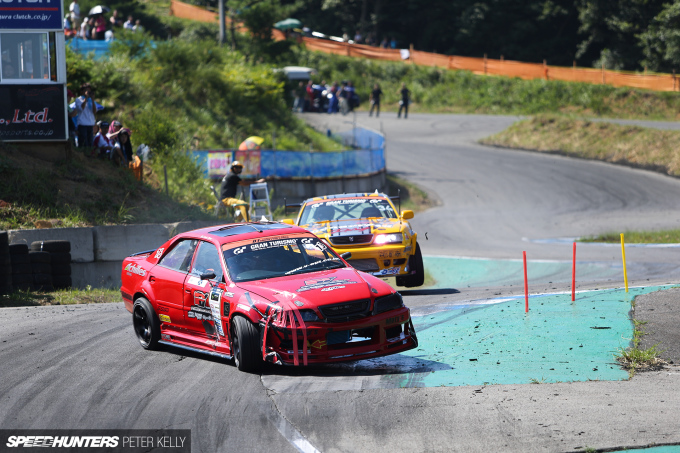 PK: Let's talk competition drifting. Besides your Formula D driving, you're a long-time D1GP competitor here in Japan. The energy of the series seems to be lacking a little lately, do you agree that it has changed?
AG: Yes, I think it's really different these days. D1 now scores drivers using DriftBox technology. It's not popular with the drivers – in the briefings they won't even give you any clipping points – they just want you to drive to the DriftBox, but they won't tell you what that means. So you just have to go out and try something, see if it works and gets you a good score, and go from there. For me, it's almost become lazy from the judge's point of view. And it hurts me to say that. I came up in D1, right from the bottom rank to the top, but I haven't enjoyed myself this past season. Whereas for me doing Formula D series here in Japan, everything is clear and explained, just like the D1 Street Legal series still is. I really hope D1GP goes back to the old system.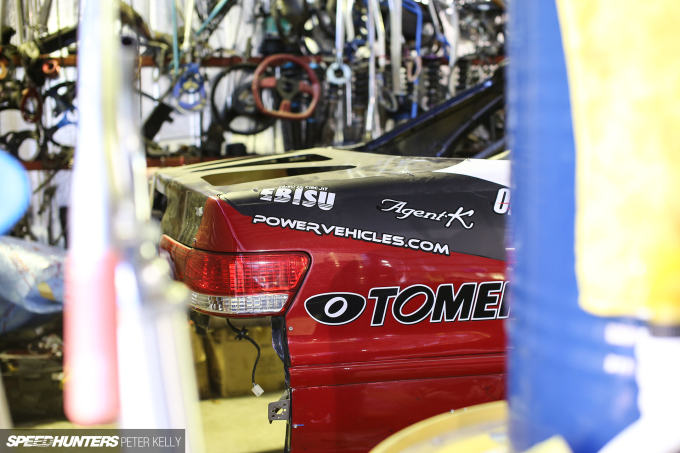 PK: And how does it compare to driving in US FD?
AG: It's a very different style of competition, mostly in regards to the tracks. We don't have banks here in Japan. Last season – my first in the US – I sometimes had to go to guys like Robbie Nishida and Daigo Saito and ask them how to drive in this type of environment, so it's been a big learning experience. We got up to scratch pretty quickly last year and we'll be even better next season in the Pro competition. We're building a new chassis for this year's US competitions using what we've learnt from the Pro 2 competition – it's still a JZX100 though, of course.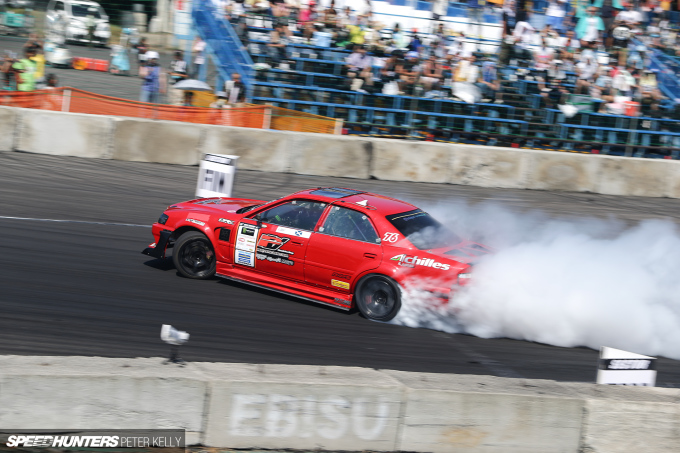 PK: And finally, does that mean you won't compete in D1GP at all?
AG: I've kind of lost heart in it, but at the same time I've spent so long working up through the ranks to get into the Pro competition to then sit on the sidelines. That'll drive me crazy. So for that reason more than anything, I'll probably do a couple of rounds. Mostly though, I'm looking forward to the Formula D season in the States.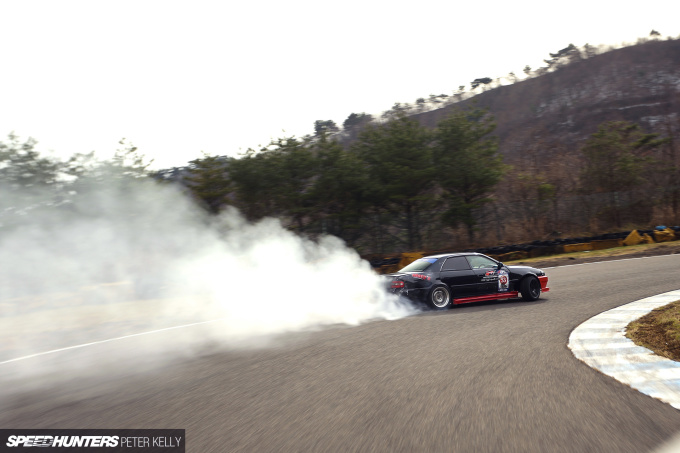 PK: Thanks for taking the time out to sit down and shoot the sh*t.
You can catch Andy Gray and his team in action during this Summer's Formula D season, kicking off in Long Beach on April 8th!
Peter Kelly
Editor-in-Chief
Instagram: speedhunters_pedey
pedey@speedhunters.com