When it comes to hot rodding, style and inspiration are often about looking back as much they are looking forward.
Thinking about ways to build a bitchin' '32 Ford Roadster? Most would recommend using cars built during the '40s, '50s and '60s as a starting point. What you don't hear as much are people talking about how great the builds of the 1980s and '90s were.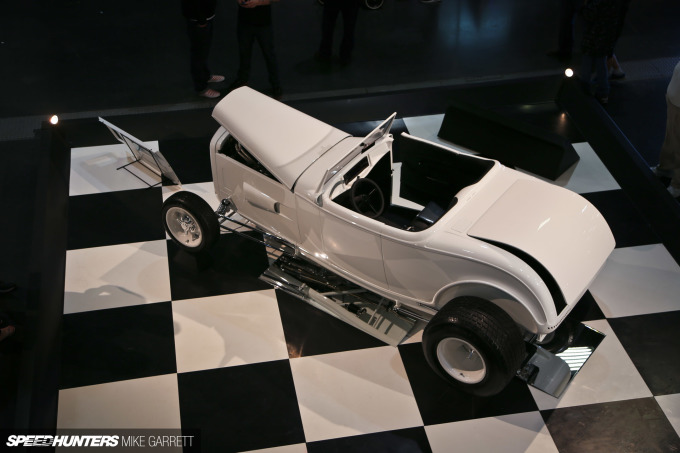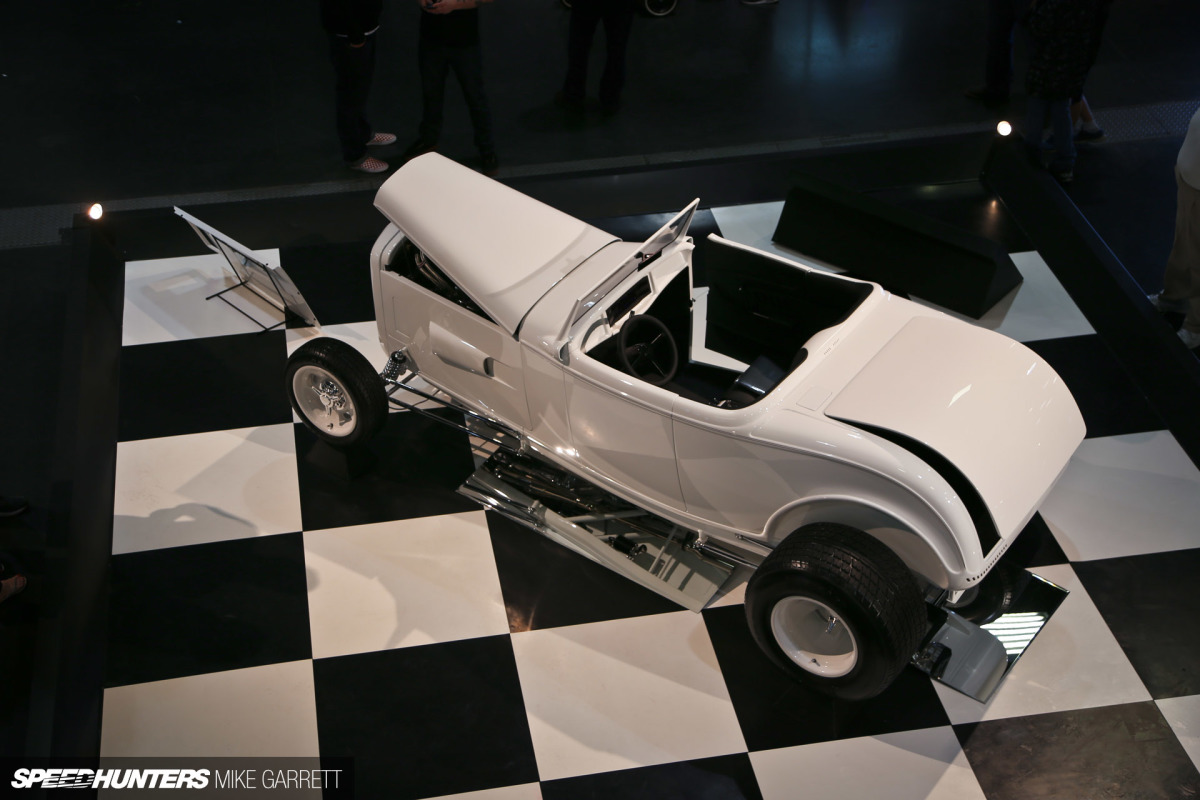 But one of my favorite hot rods from the 2016 Sacramento Autorama is car that fully embraces the late-'80s style of hot rod building. In fact, this Deuce Roadster known as American Ice was originally completed in 1989, and recently fully restored.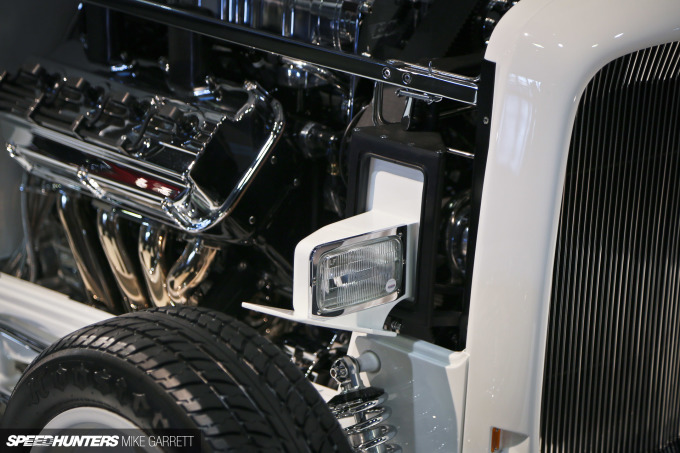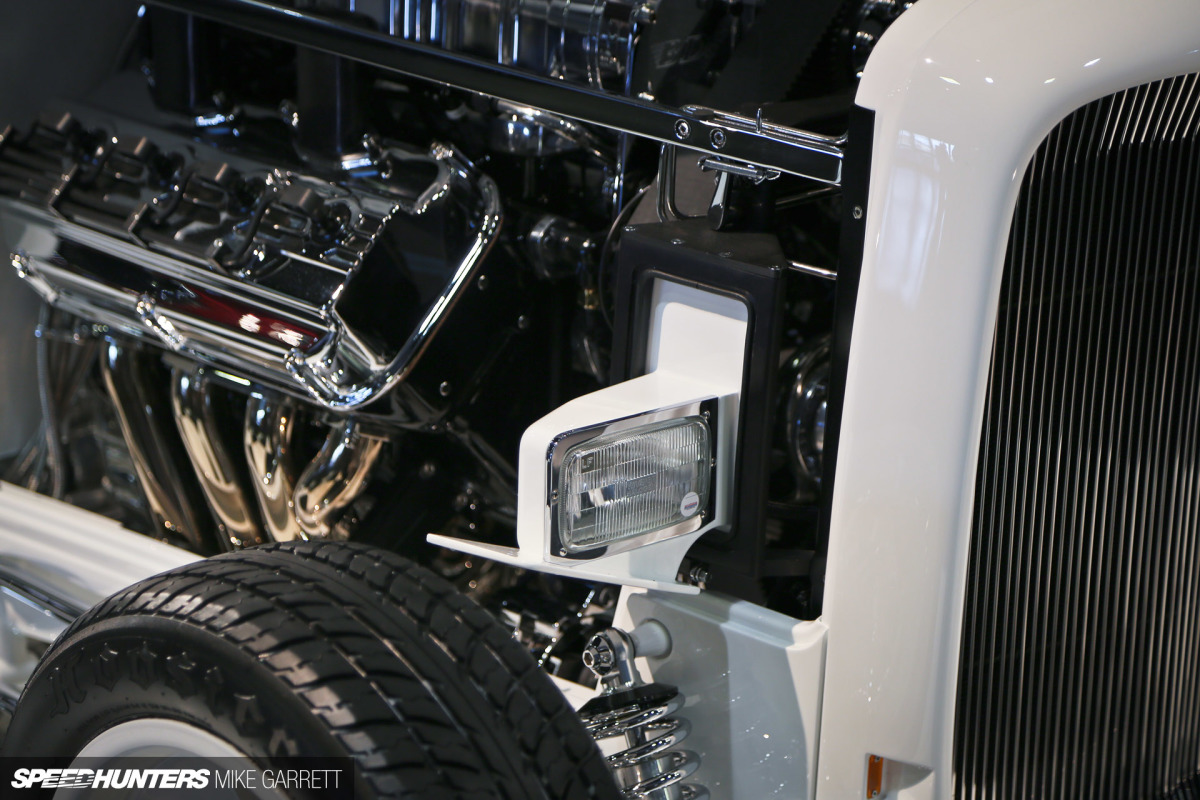 While many hot rod builds from the '80s and early-'90s can look dated and sometimes tacky by today's standards, that's not the case with American Ice, which was created by Dennis King and is owned by Gary Matranga.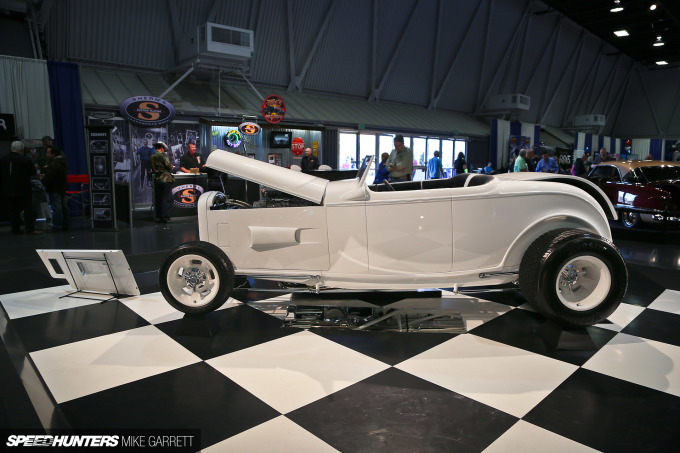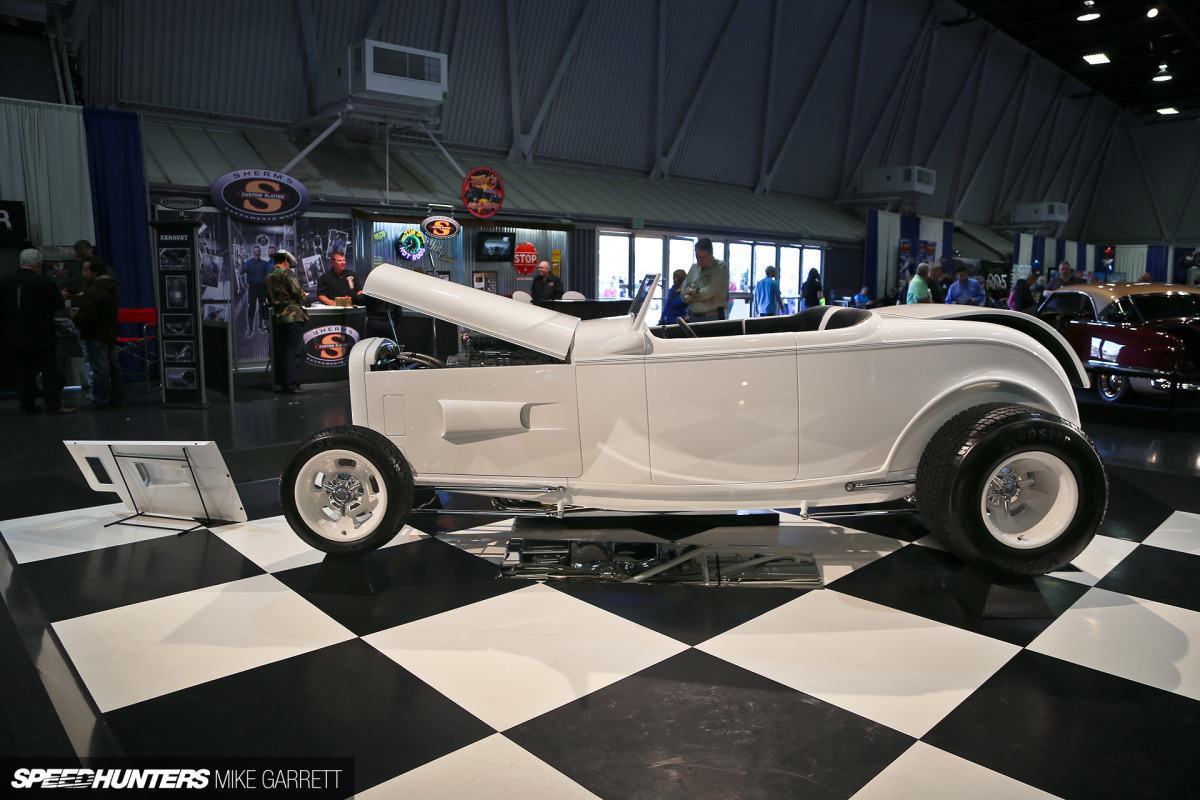 The original steel-bodied '32 manages to look modern while also having plenty of lineage to the more traditional '40s and '50s hot rods. I especially like the side scoop on the color-matching between the body and the wheels.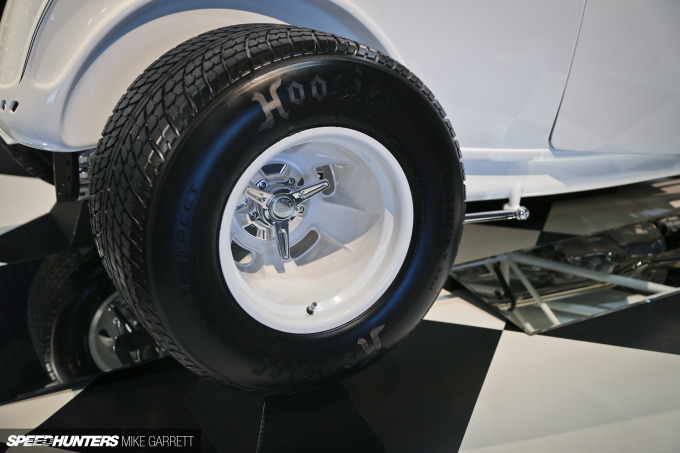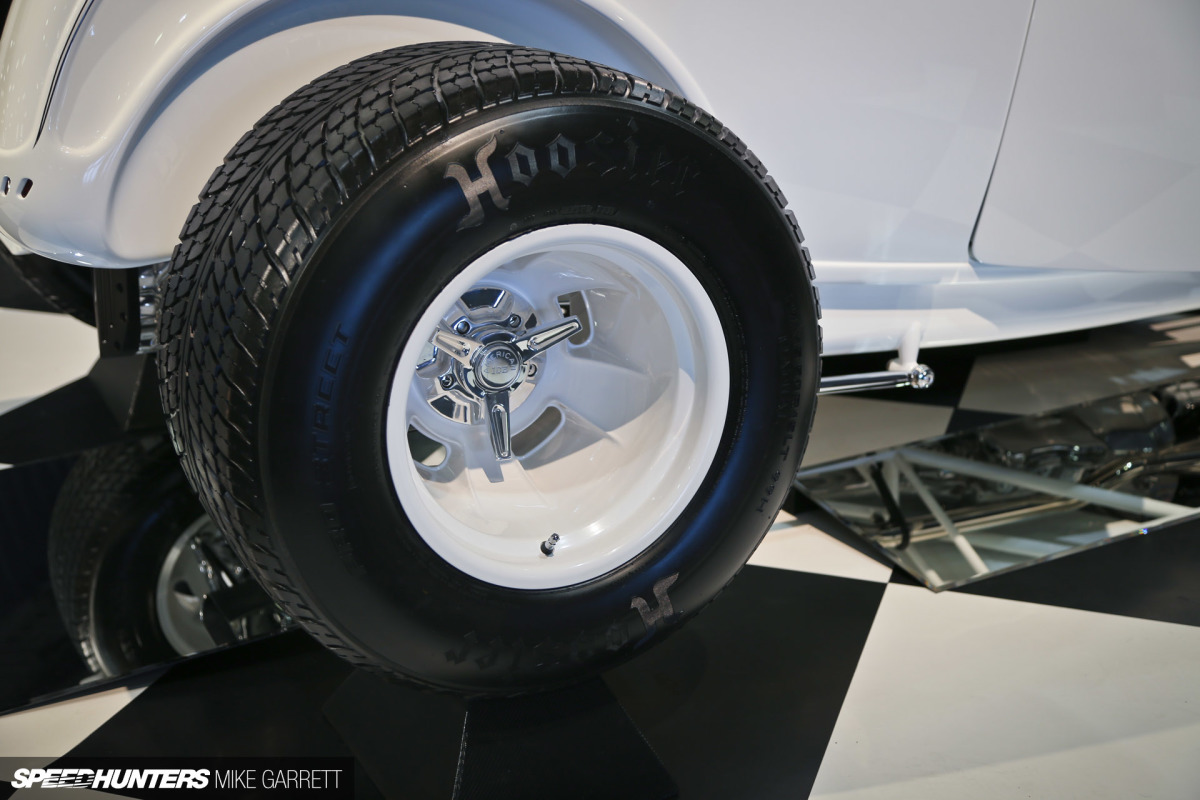 And speaking of the wheels, they are custom-made by American Rebel Manufacturing and measure 15×6-inch up front and a massive 15×14-inch in the rear.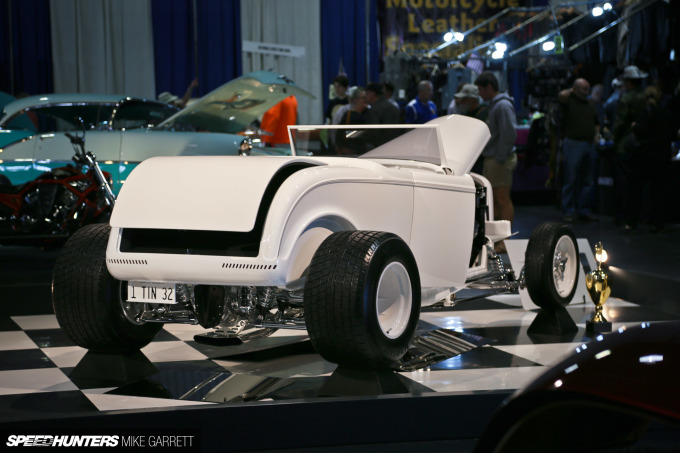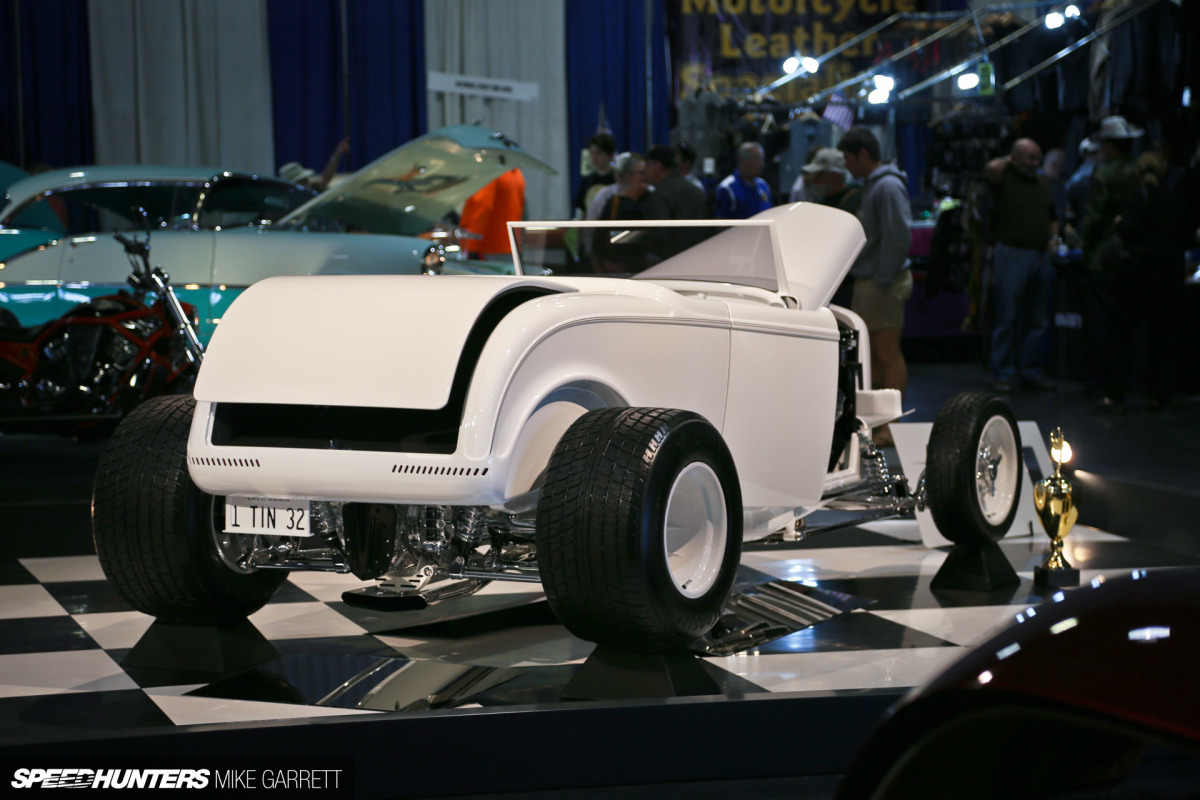 You don't see many '32s with a fat tire look any more, but in this case it's a perfect fit. Also, check out the C.A.E quick-change diff with independent rear suspension to match the coilover shocks up front.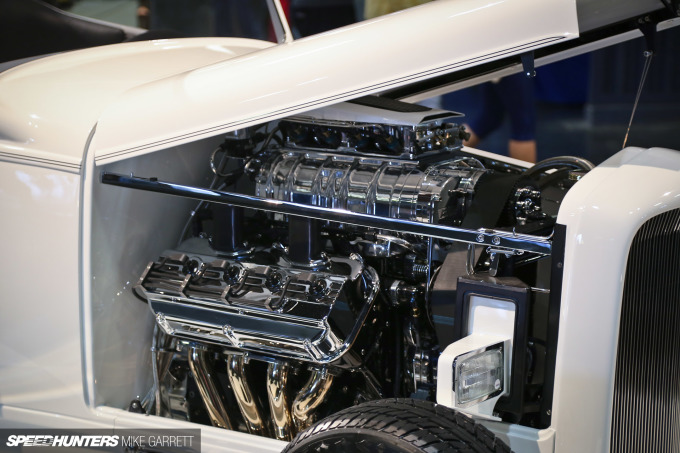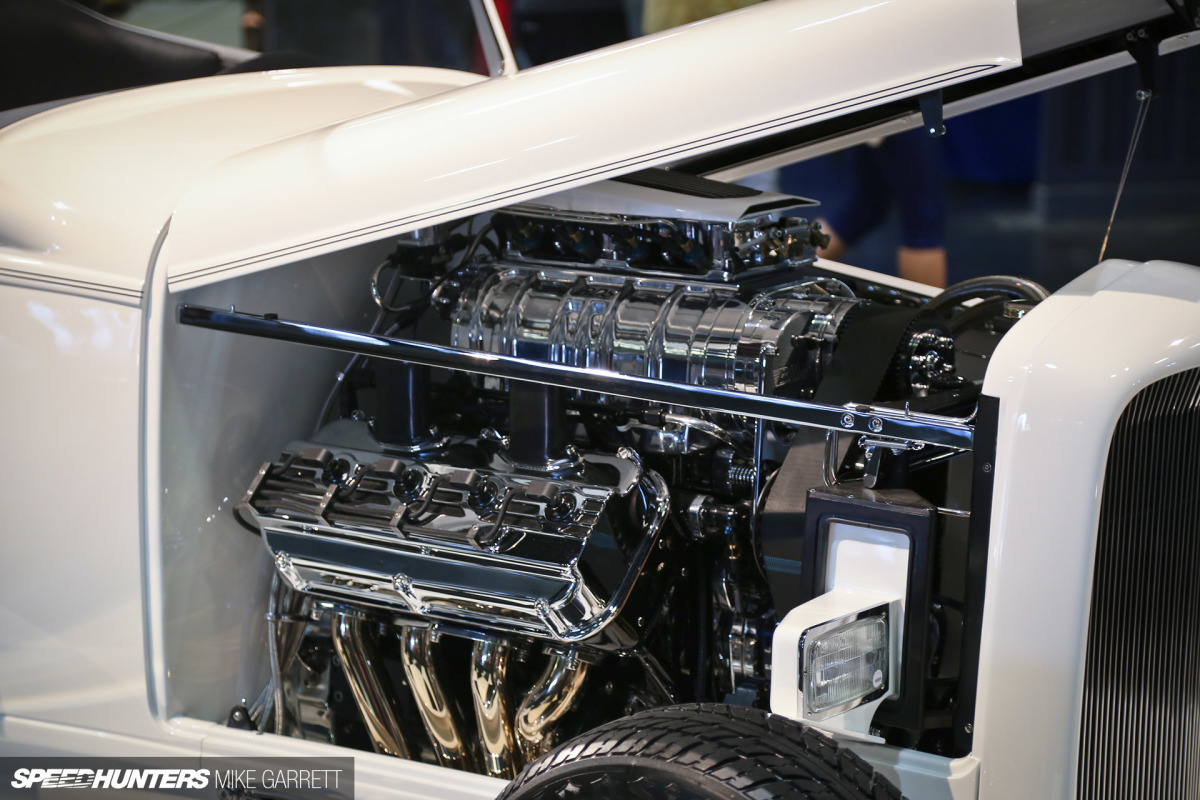 And powering American Ice? A 1957 Chrysler Hemi displacing 401 cubic inches and fitted with a BDS 6:71 blower along with Hilborn electronic fuel injection.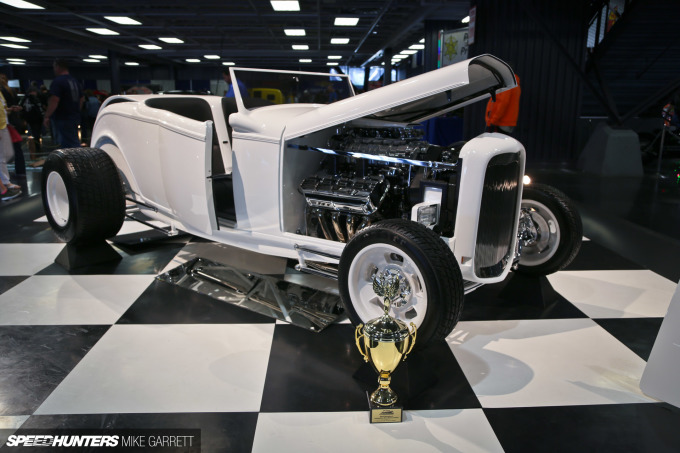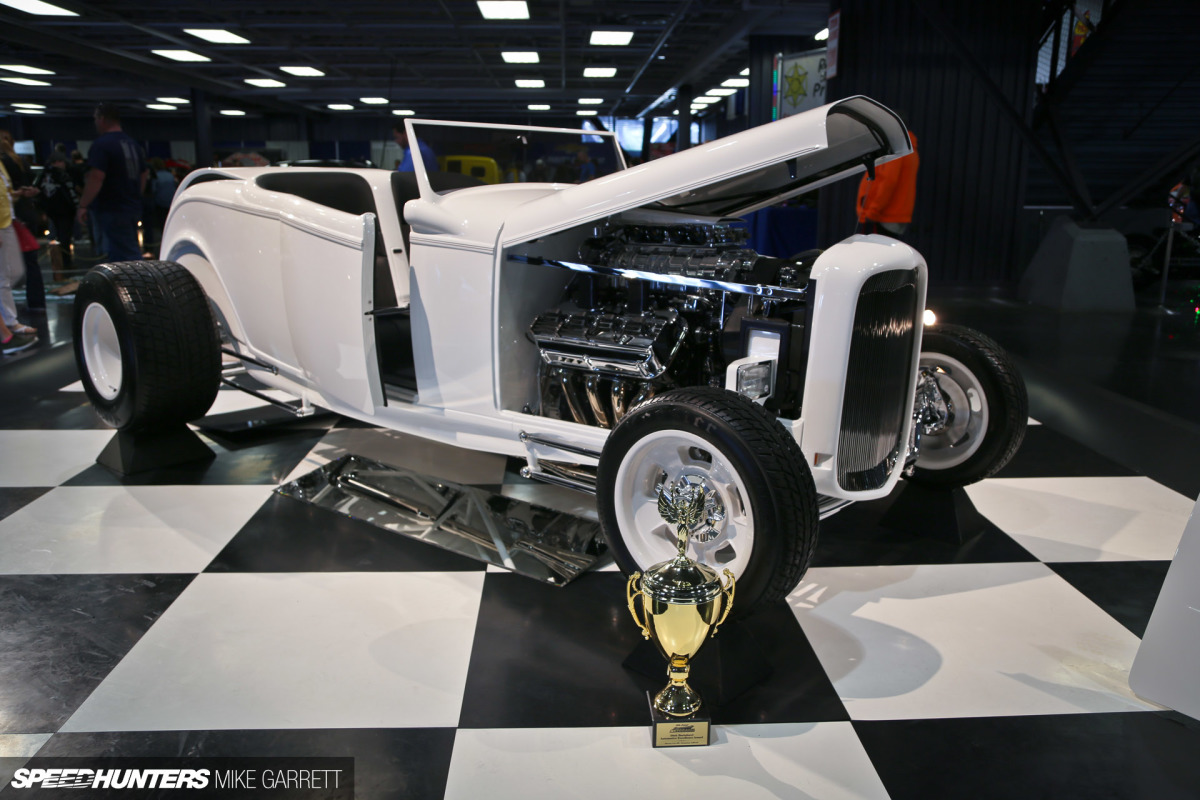 Not only is American Ice a beautiful throwback to an often overlooked era of hot rod building, it's a damn impressive machine on its own merits, and one that clearly stands out from the crowd.
A big thumbs up to Mr. Matranga for bringing this one back.
Mike Garrett
Instagram: japanifornia_media
mike@speedhunters.com