It was initially the color combination that lured me over to this DC2 Integra Type R when I saw it sitting in Tsukuba Circuit's paddock at Battle Evome last weekend.
Fluro orange against Honda's Championship White certainly makes a statement, but as I got closer I realised that the daring highlight color was the least of the car's impressive list of modifications.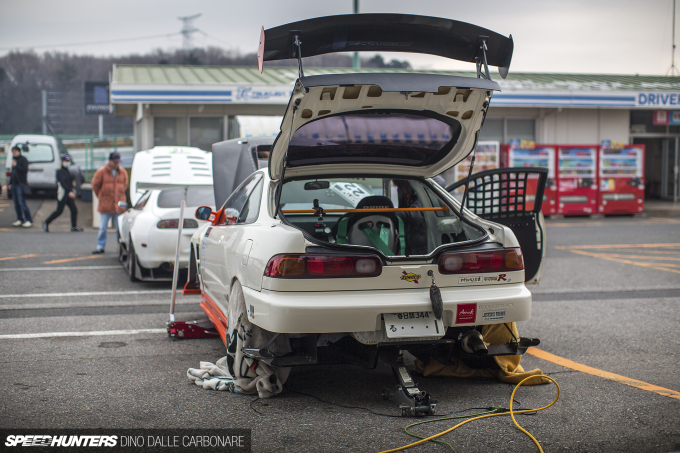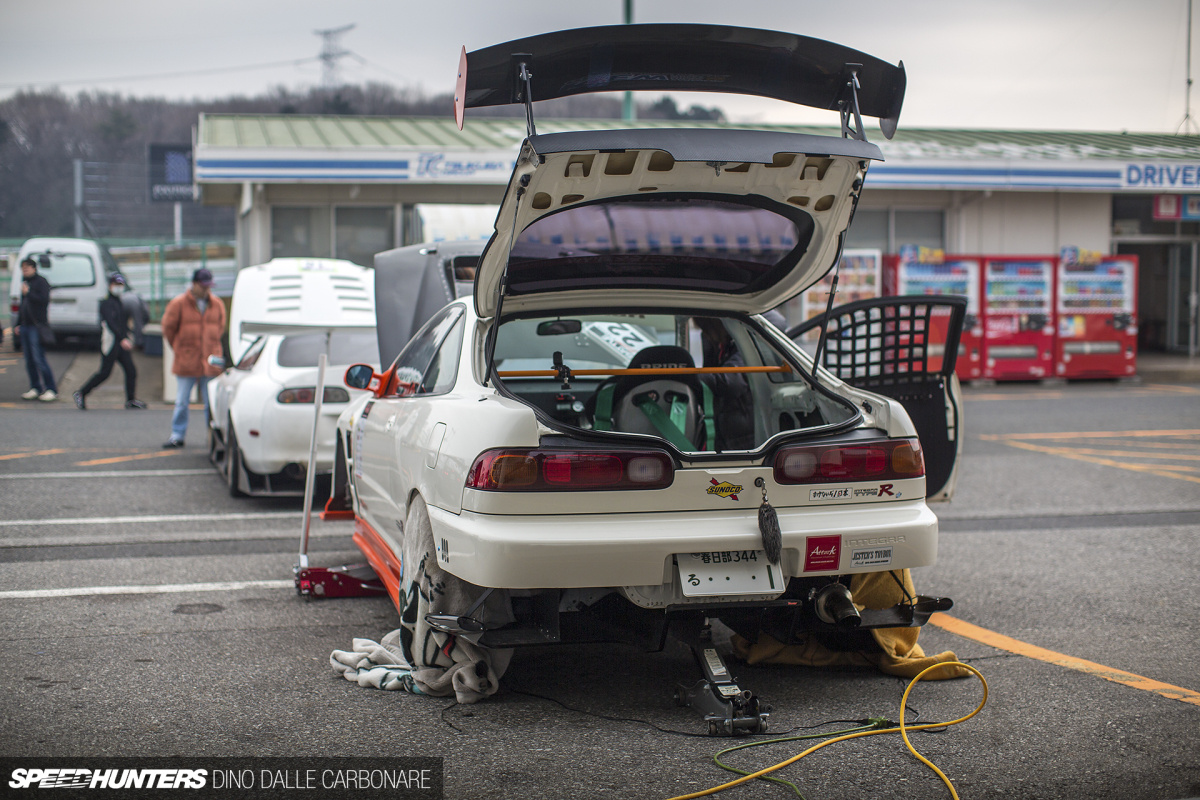 With the rear hatch open it was a perfect opportunity to take a quick look inside the Integra, and I was impressed by what I found. Or rather, what I didn't find…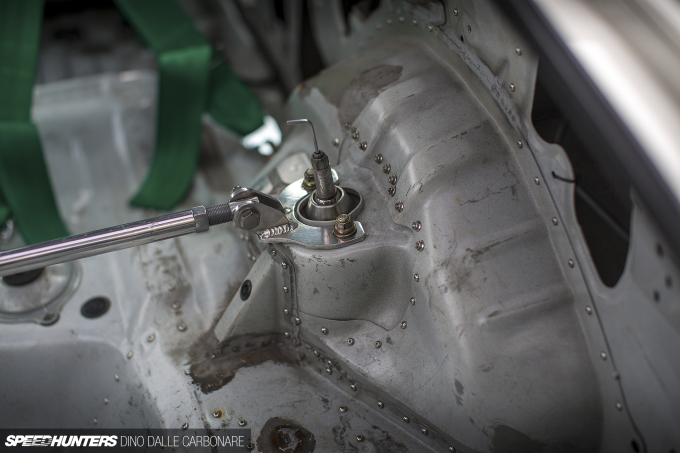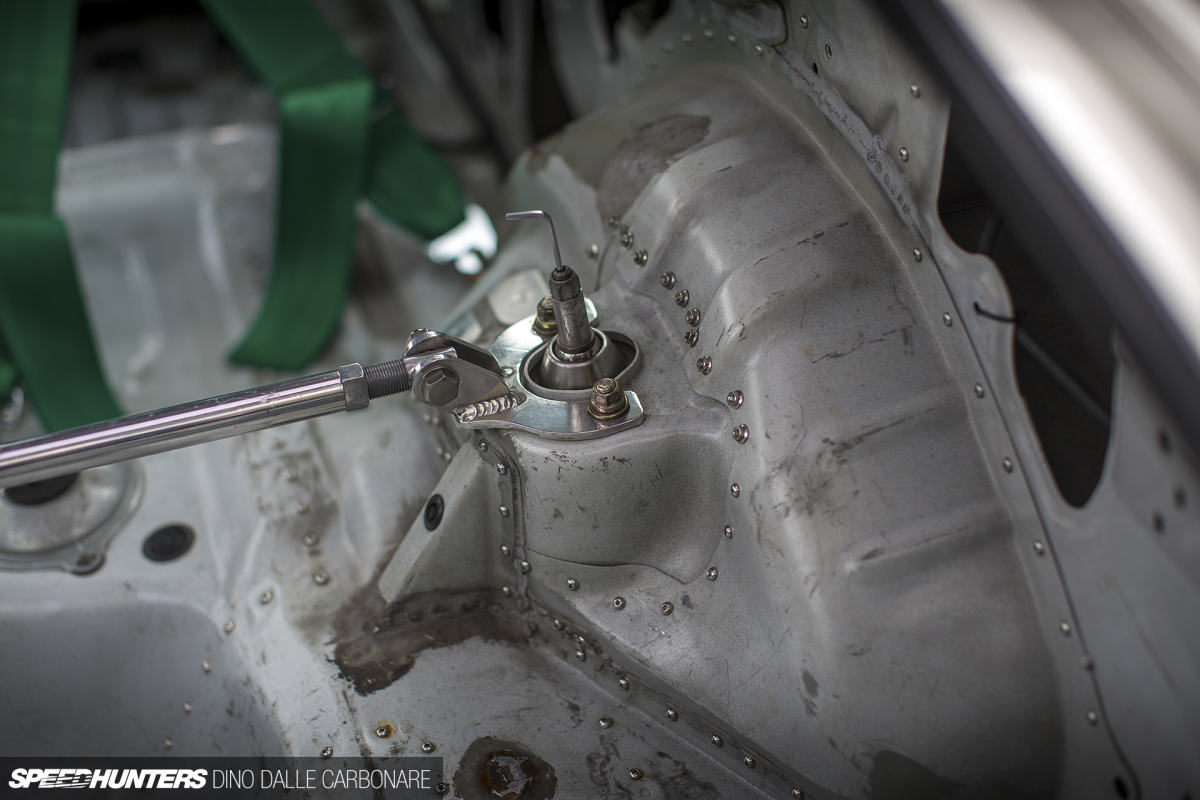 There entire interior space had been stripped back to bare metal and every joint and seam was reinforced by a mix of rivets and even little bolts as you can see around the suspension turrets. The bolts are are something I've not seen before; usually these areas just get seam or spot-welded to add stiffness and rigidity around the shell.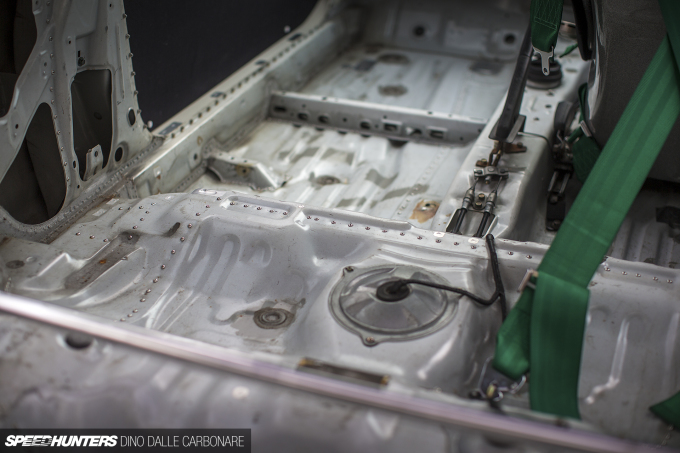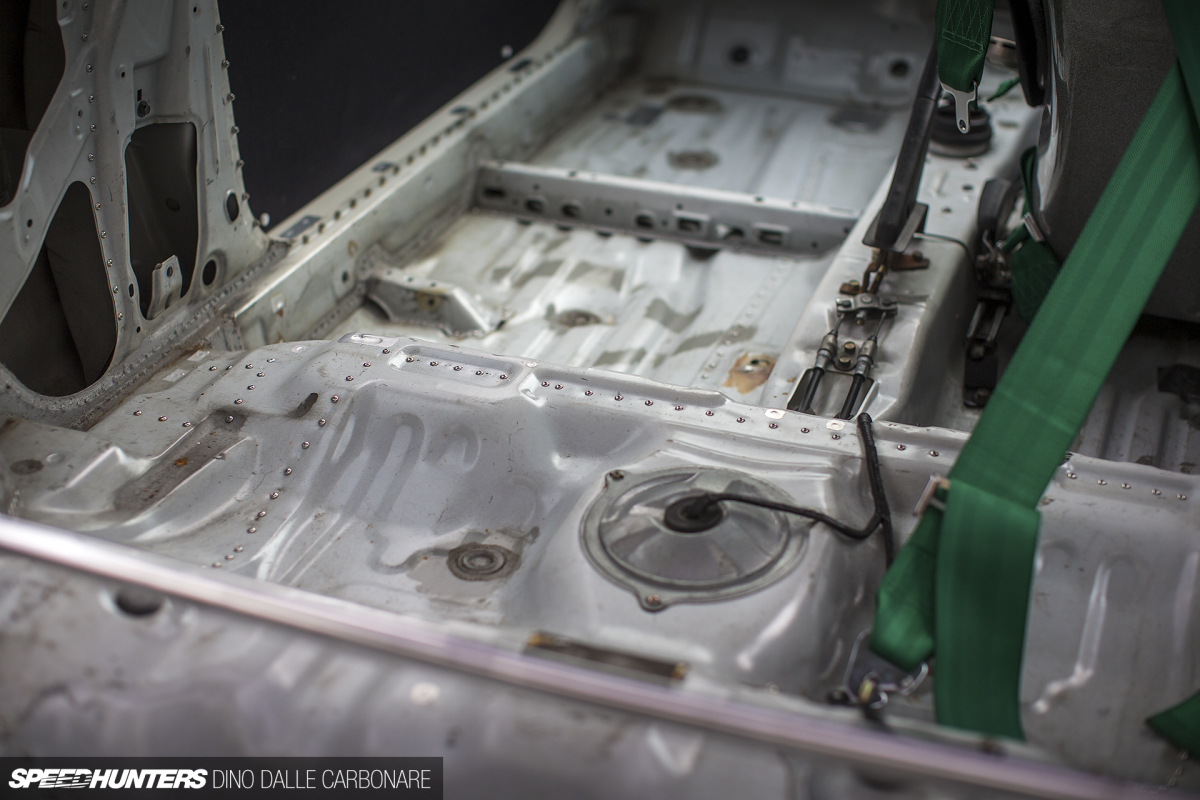 Riveting was done everywhere else.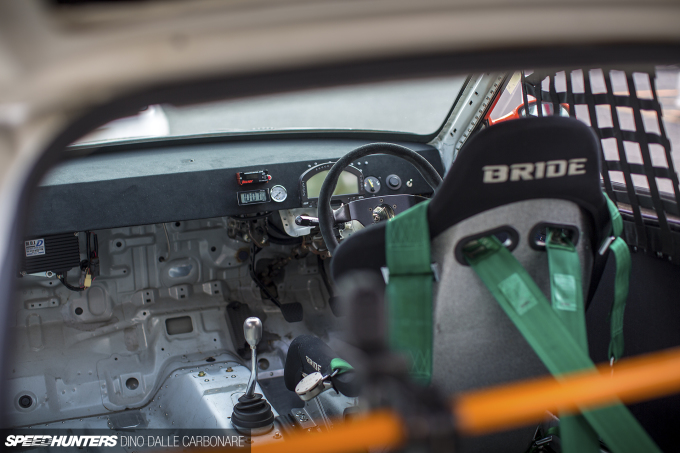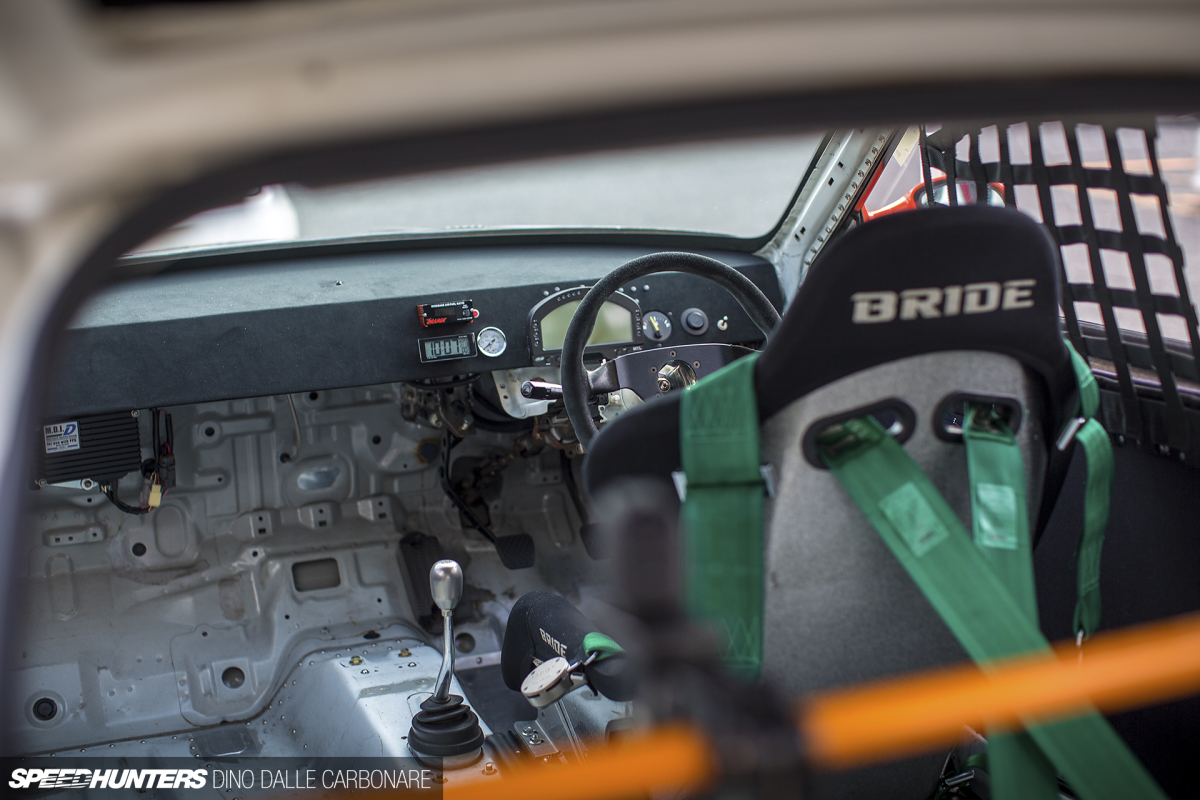 There was no stock trim left and nothing in the cabin except for the bare essentials; a bucket seat, harness, and basic dash onto which a few instruments are fitted.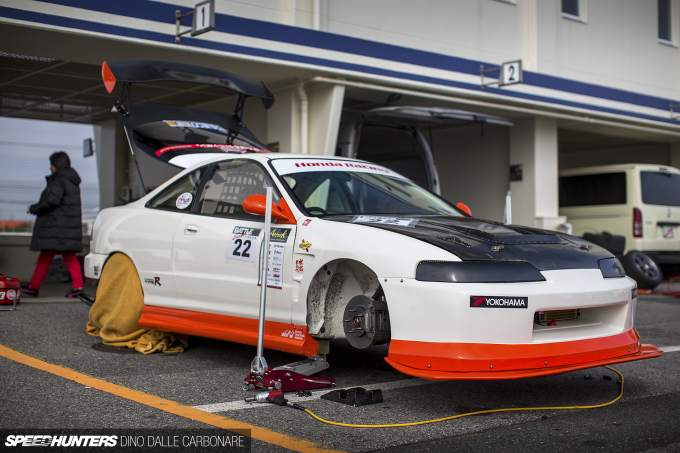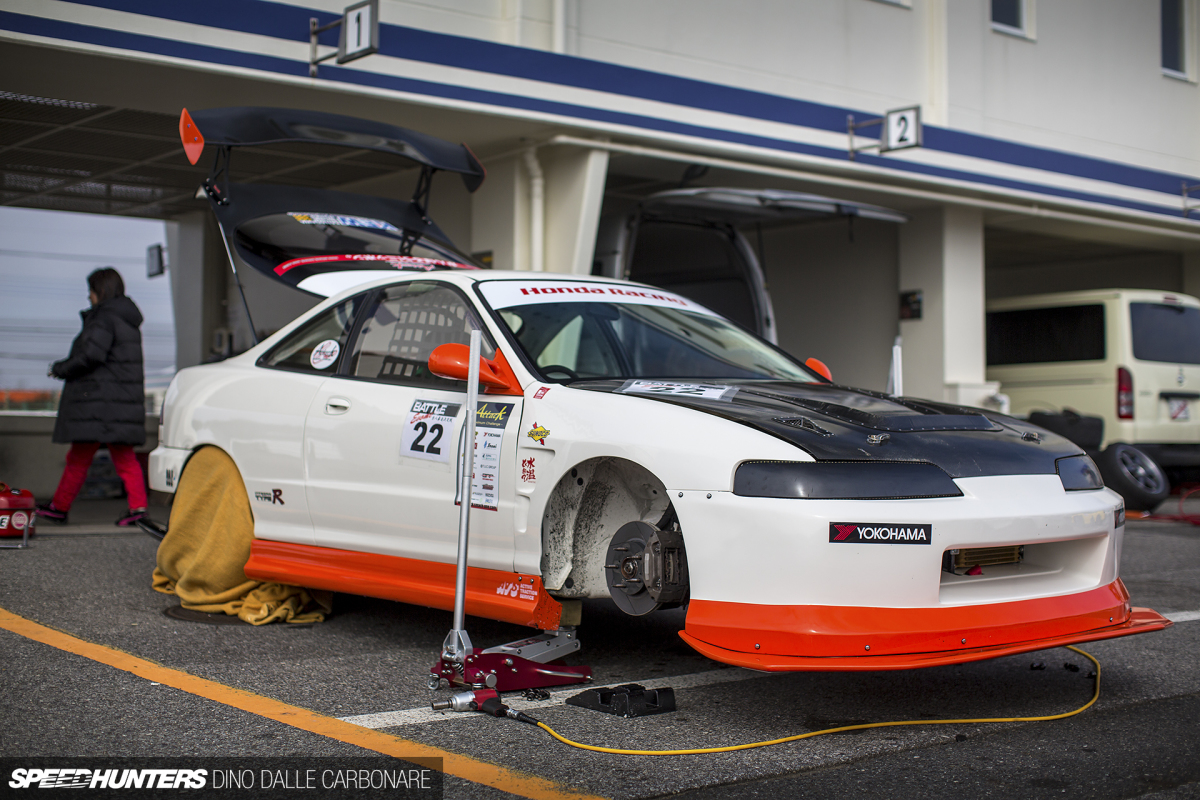 The overall feel of simplicity is very much carried over to the exterior where aero has been kept to a minimum; a lip spoiler/splitter boosting the car's downforce at the front, and a hatch-mounted wing taking care of rear balance.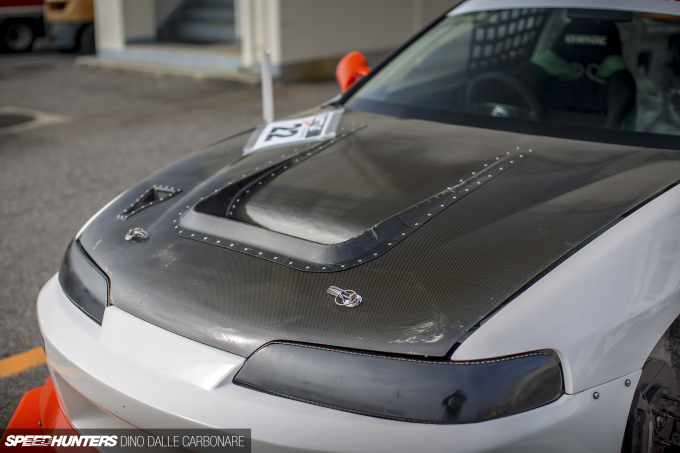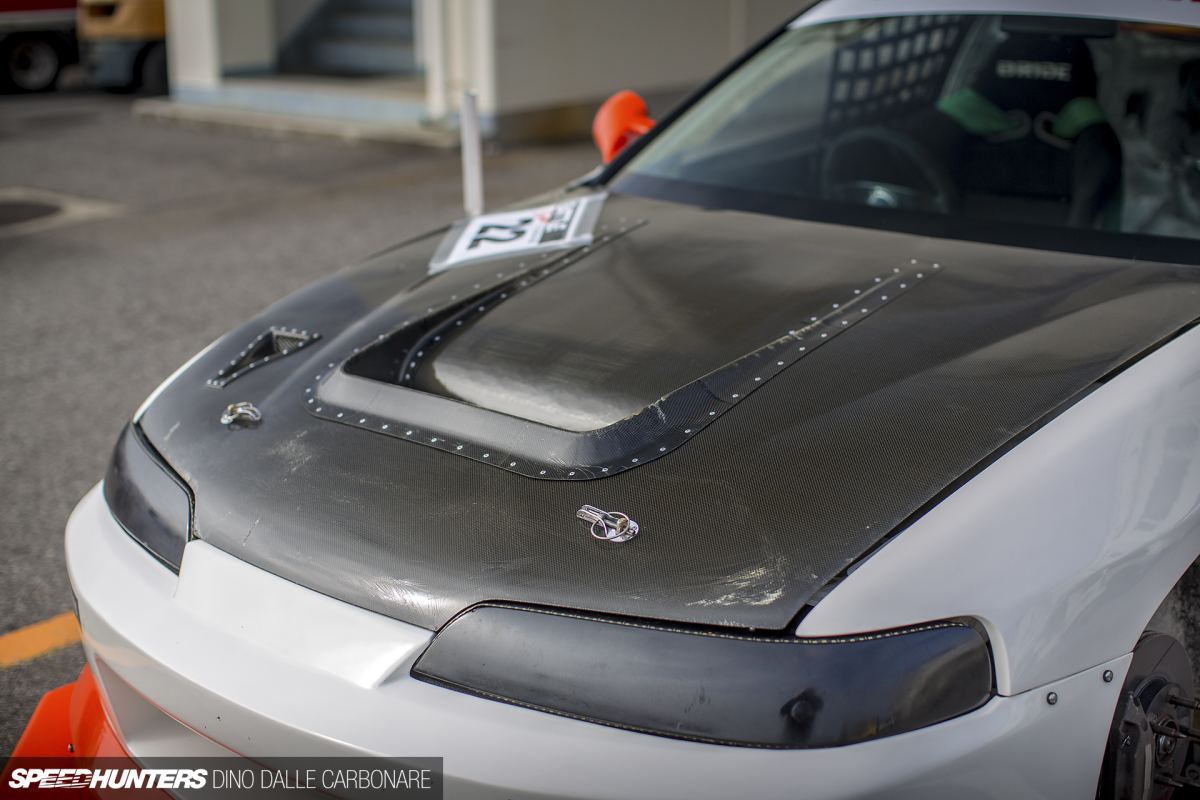 The Honda's performance comes from the maniacal way in which weight has been stripped off, like that paper-thin carbon bonnet and the deleted headlights to further decrease mass.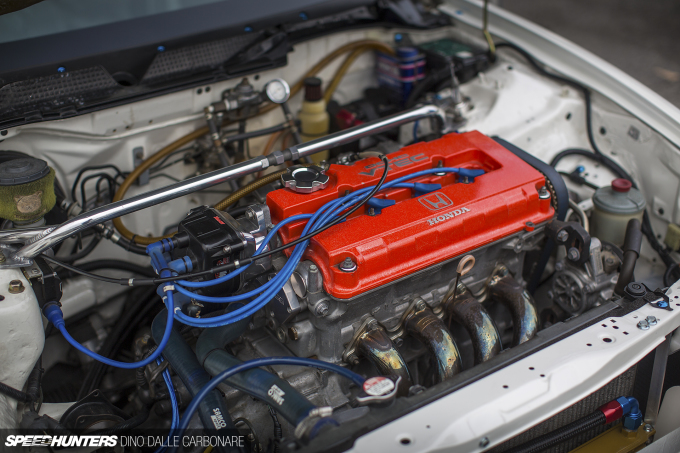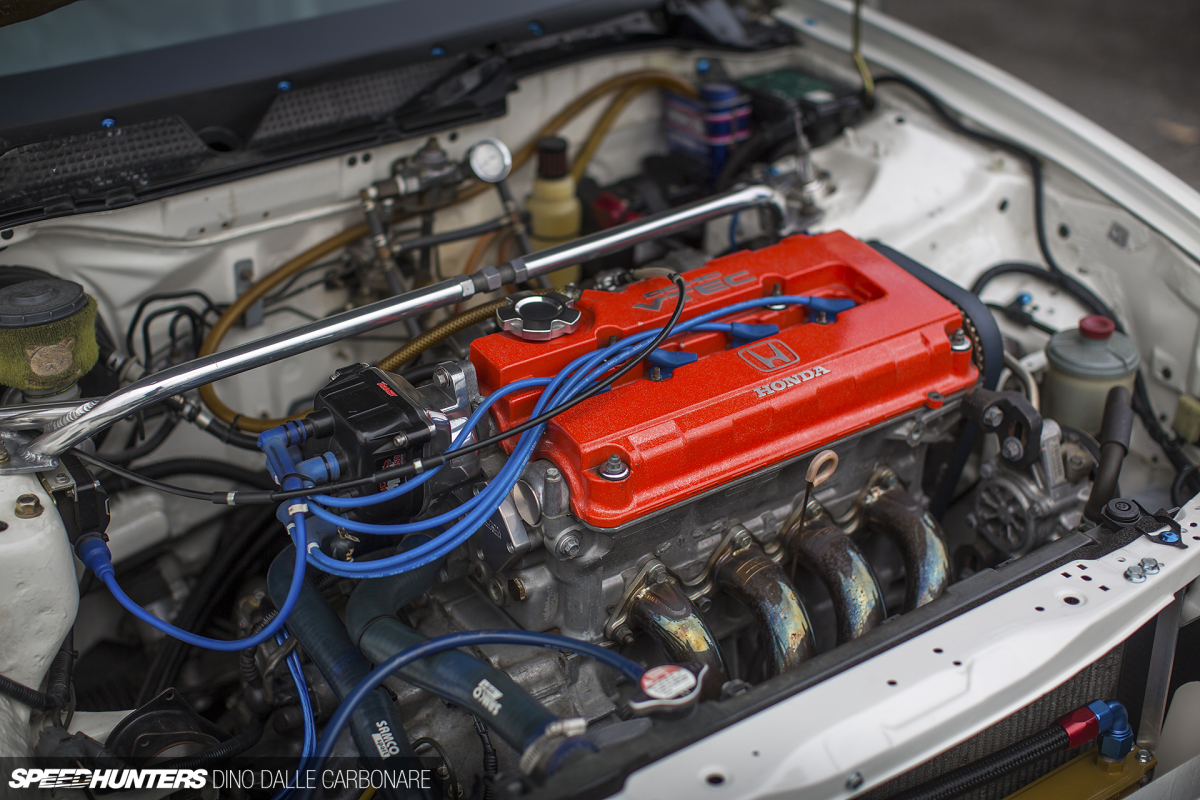 Under the bonnet things have been kept largely true to the chassis with a B18C Type R engine in naturally aspirated guise.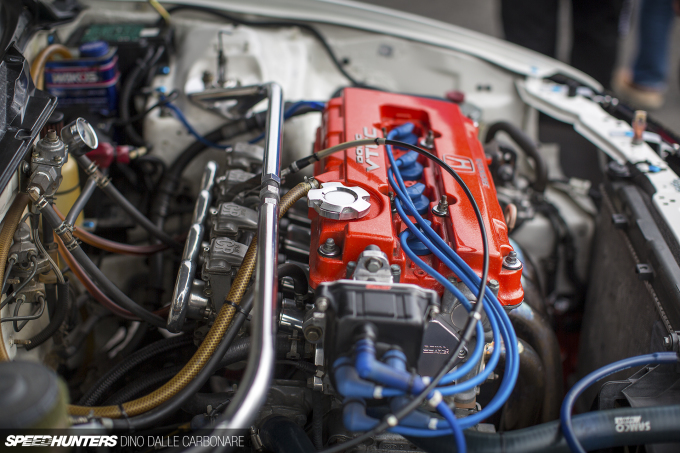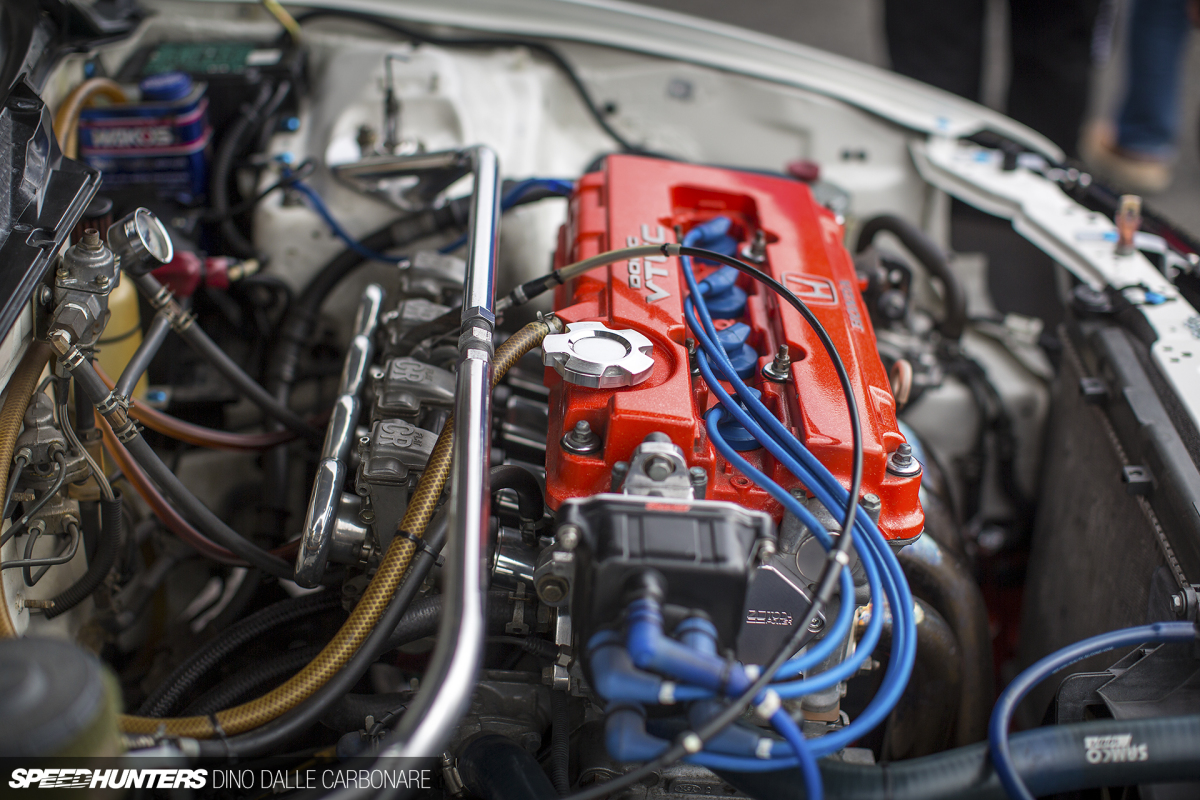 But to simplify things further, the engine's fuel injection has been replaced with Keihin FCR carbs; something you see a lot of on modified Toyota 4A-Gs, but not so much on Honda B-series.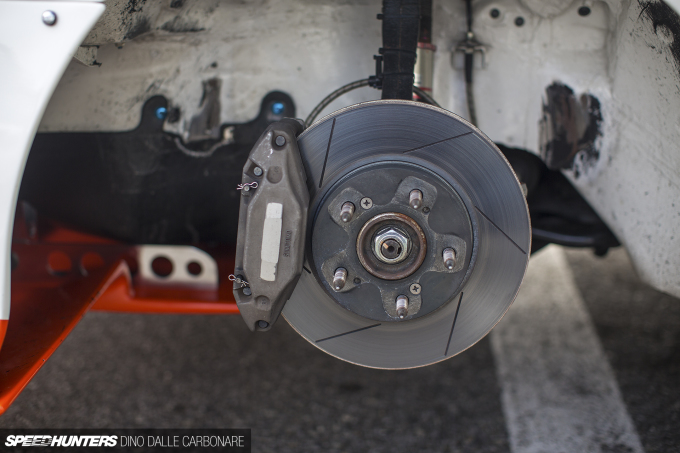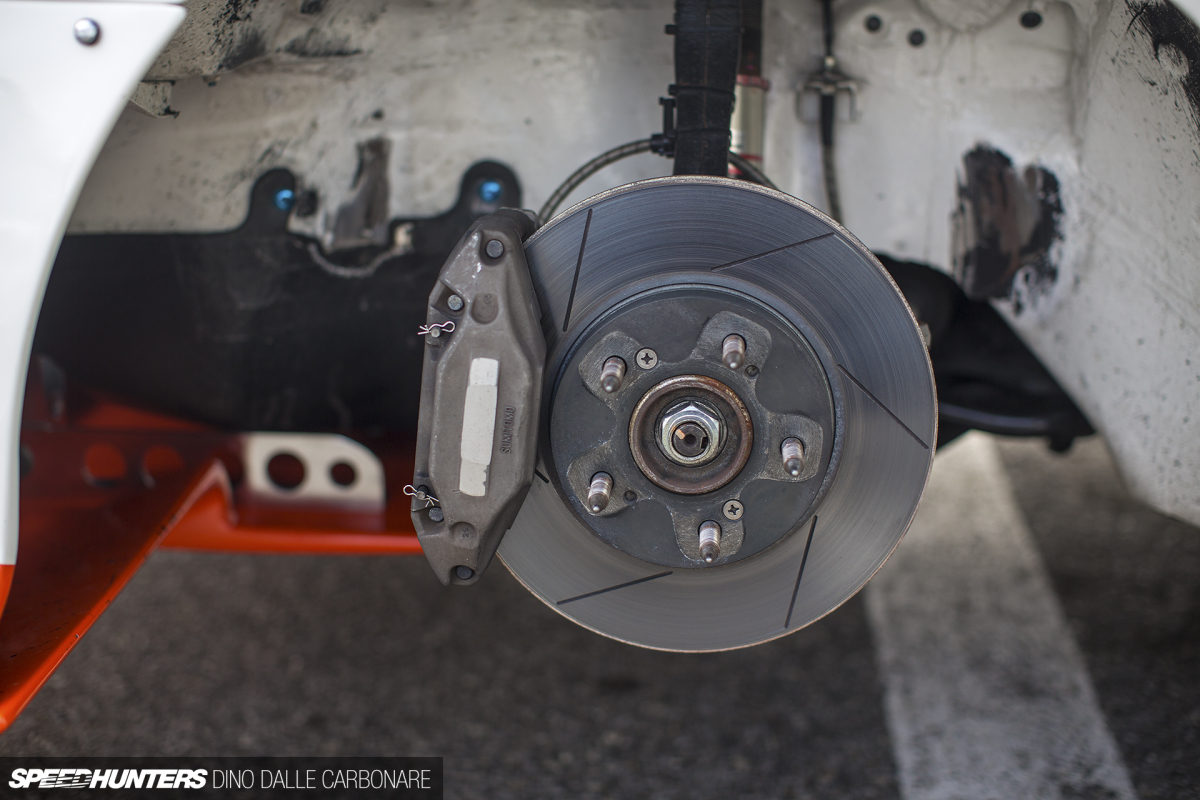 It was quite funny to walk over to this Integra after having seen hugely powerful cars running massive calipers, only to find the smallest Sumitomo 4-pots taking care of the braking. But when you drop weight, everything else can be downsized too.
The result? A 1'01″634 lap – a very decent time to say the least.
Dino Dalle Carbonare
Instagram: speedhunters_dino
dino@speedhunters.com