A Bluebird That Stirs The Soul
Kandou. If you've ever been to Japan or watched a Japanese movie, this is a word you may have heard. It basically translates to being deeply moved emotionally. You might hear the phrase kandou shita uttered at the end of a great film or after an especially well performed piece of music.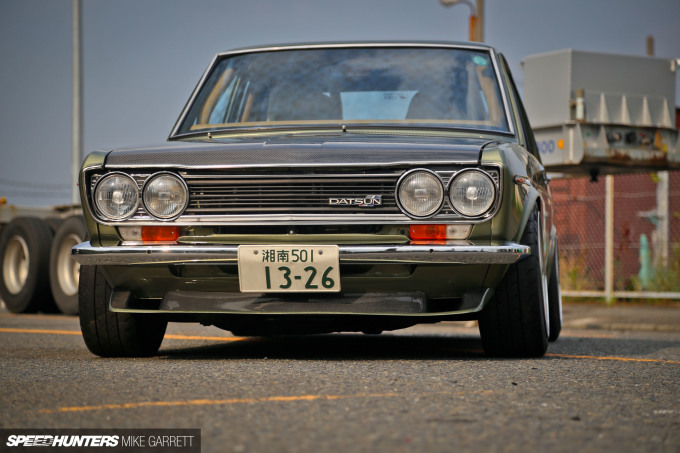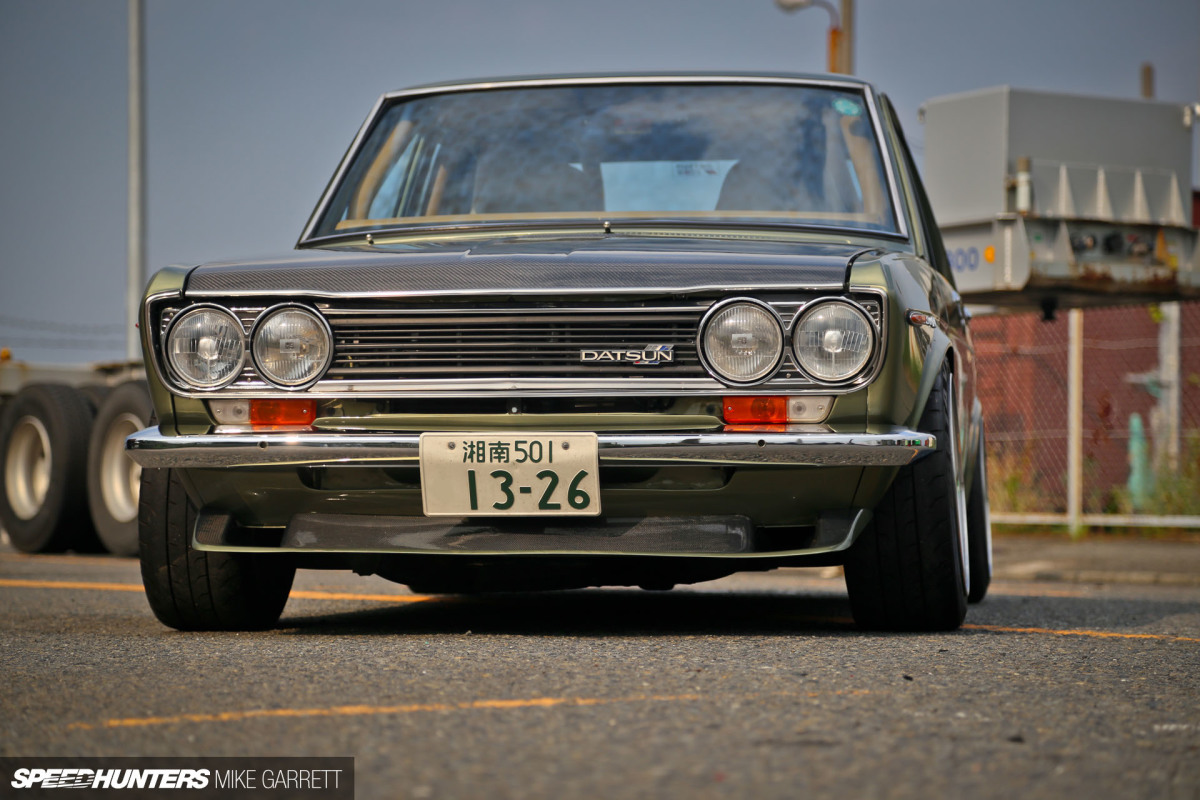 In the case of us car lovers though, it's entirely possible to have feelings of kandou after encountering an especially amazing automobile. And during my most recent Japan adventures, there were a pair of cars that really left an impact on the senses.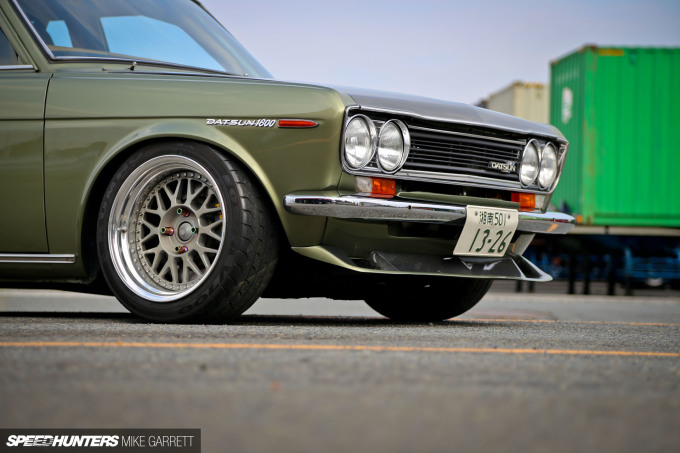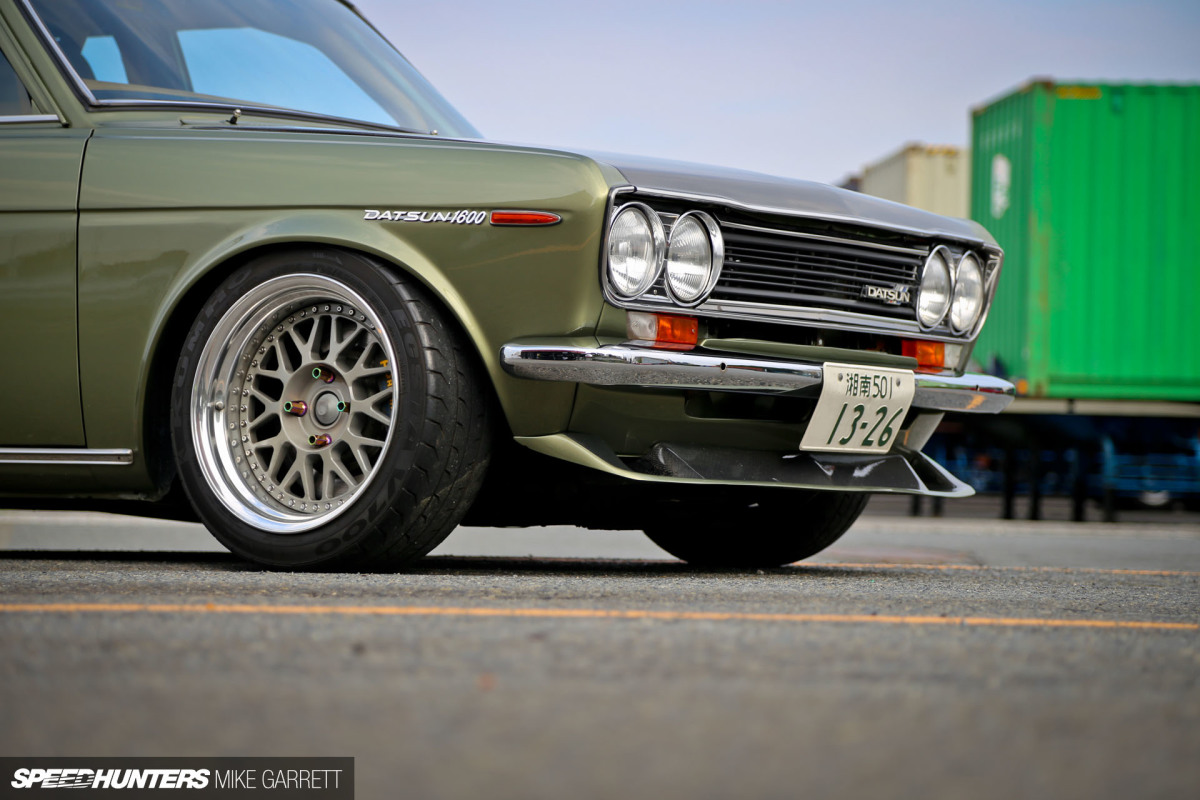 One was Yusuke Sakurai's beautiful yellow AE86 Corolla; a car which you read about here on Speedhunters last year. The other is this one – a 1970 Nissan 510 Bluebird owned and built by Mr. Akio Hirano, better known as 'Thunder Hirano' to his friends and colleagues.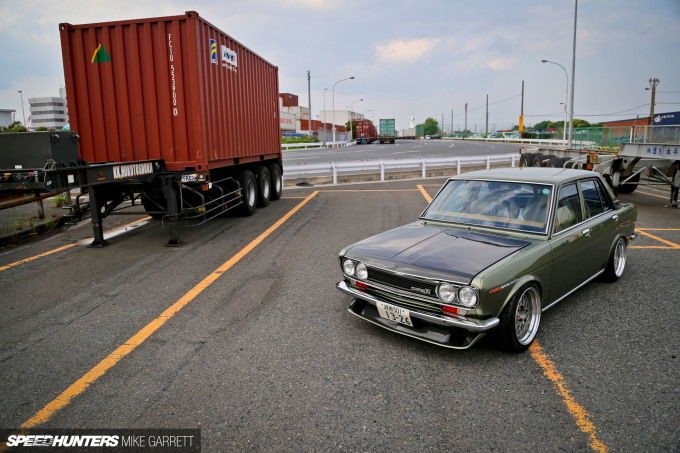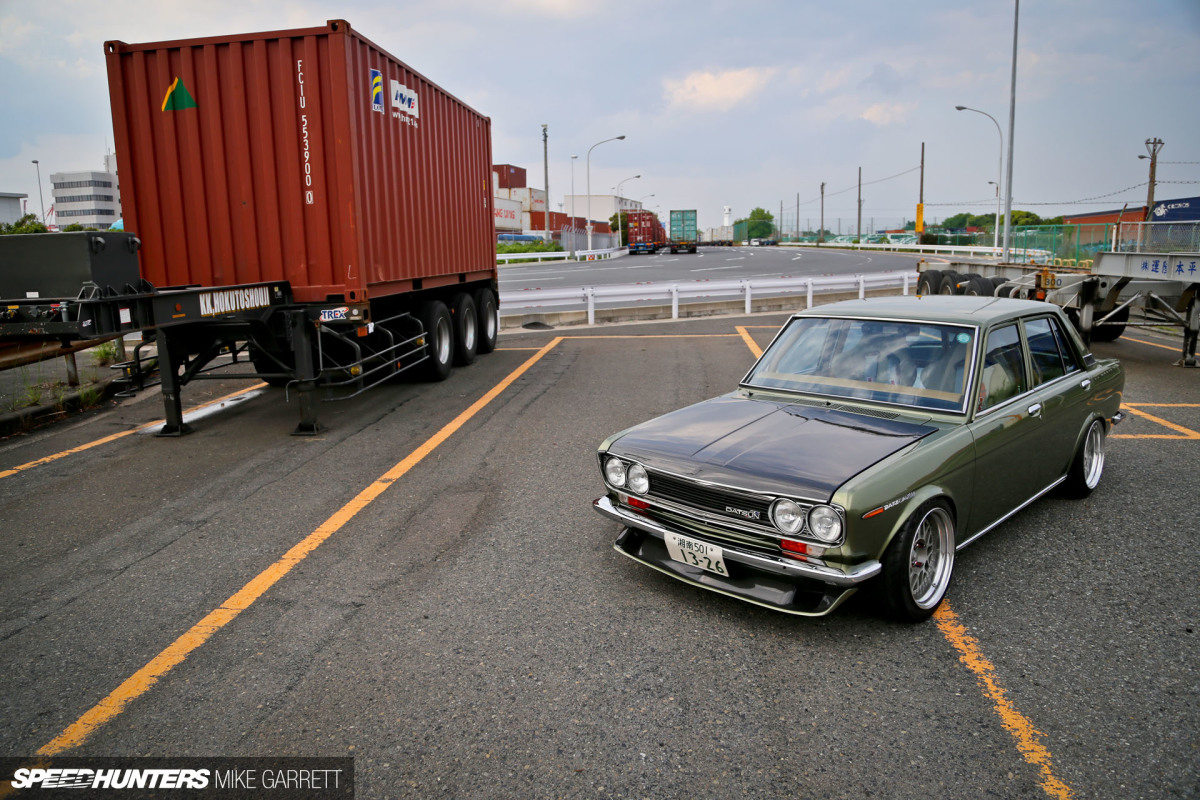 Hirano-san spends a good amount of his time doing the same things us Speedhunters do, traveling around taking photographs of cars and writing about them for a number of Japanese publications. And when he's not doing that he can be found wrenching on his well known Bluebird 1600 SSS four-door.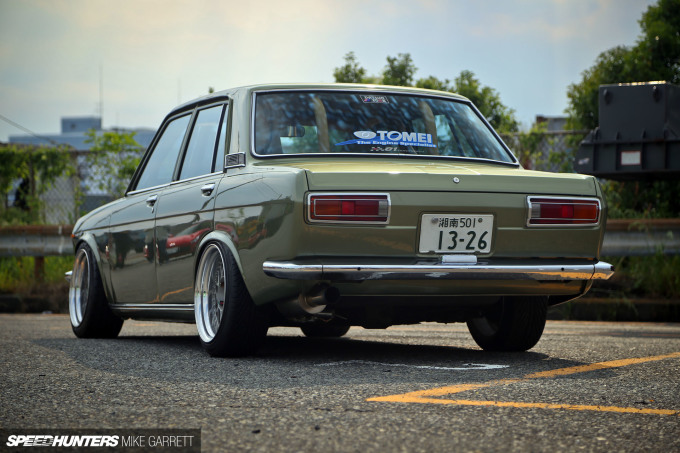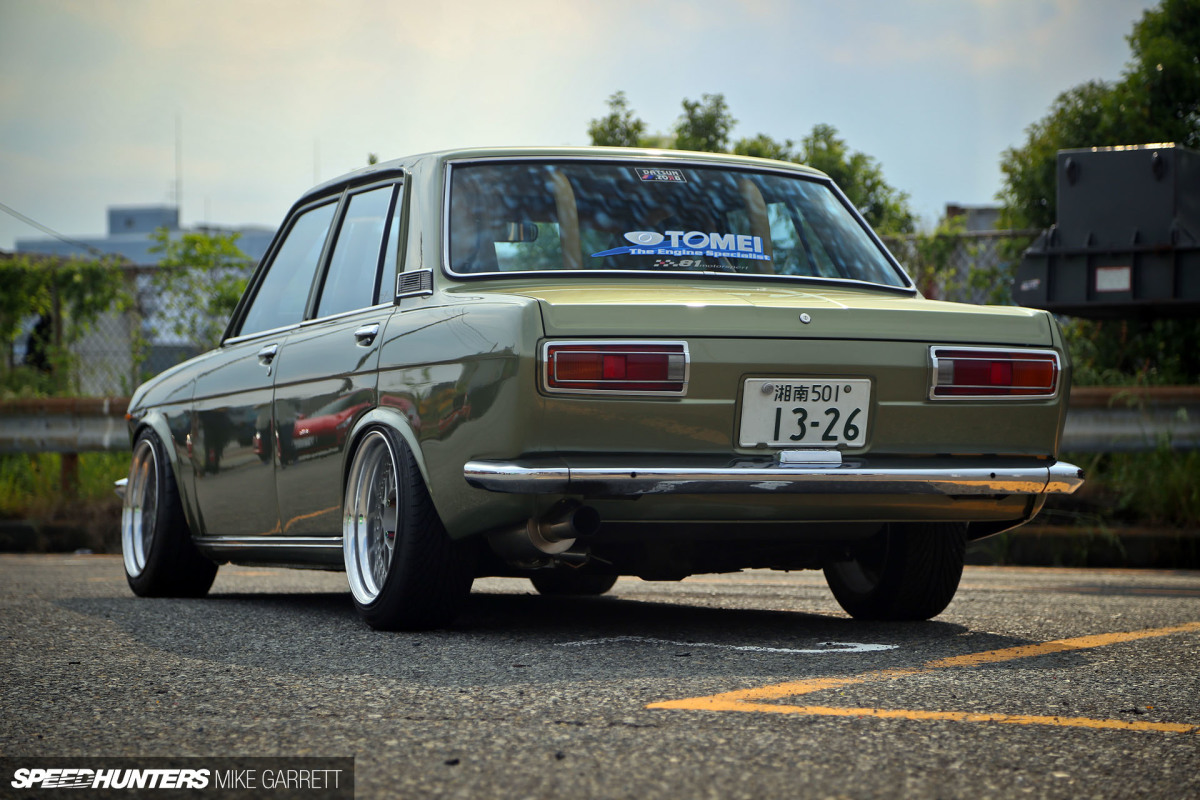 Together with his good buddy Hirohisa Hosokawa, whose turbocharged orange 510 we saw last month, the two gearheads are known as the Datsun Bros., and they share a passion for 510s that goes back to a time before many people reading this were even born.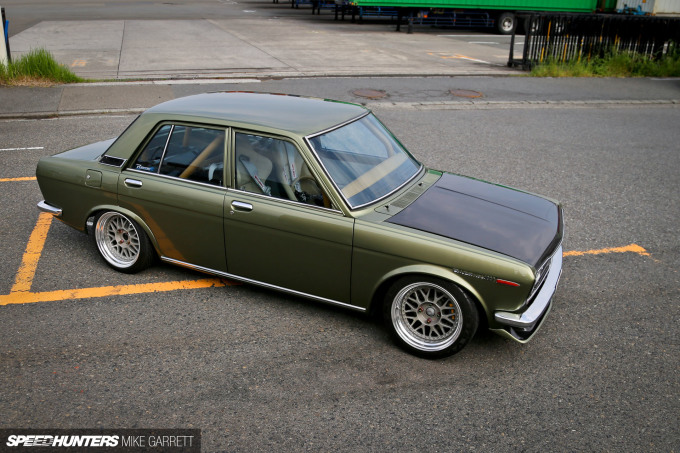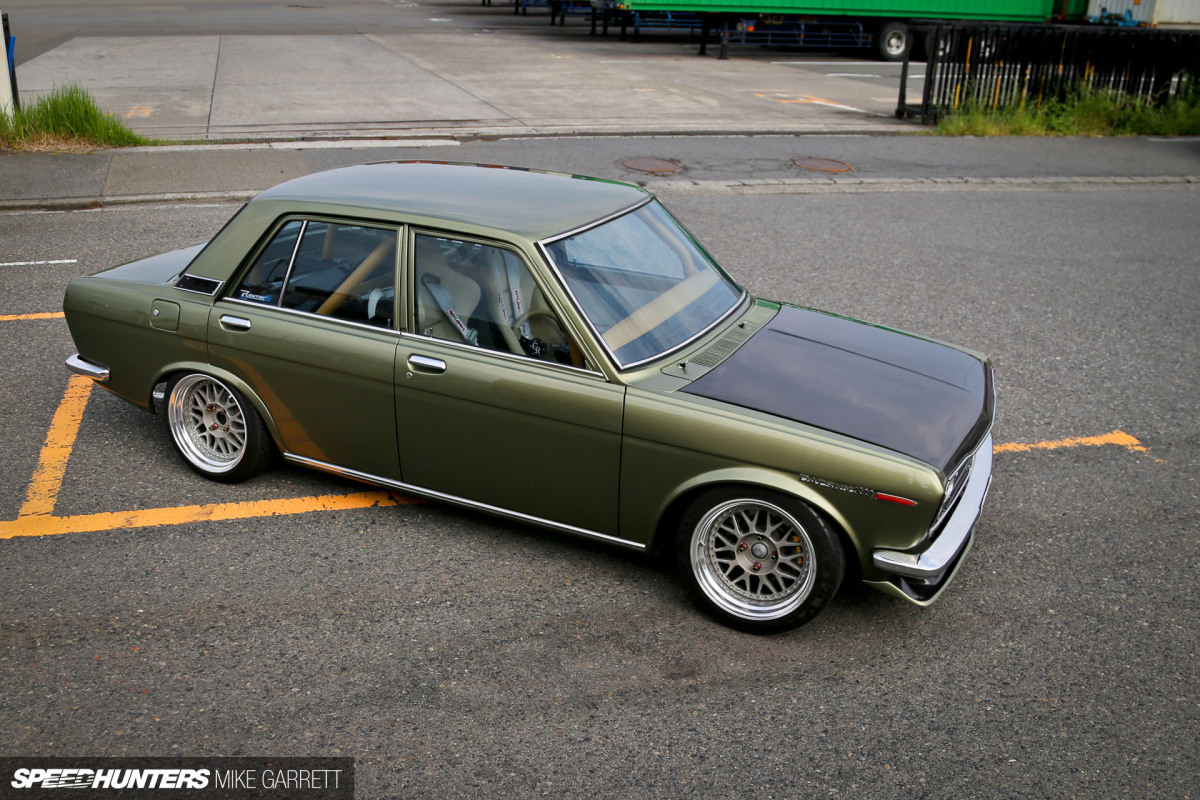 Hirano-san's 510 has been constantly evolving in the 20-plus years that he's owned it, and he's never been afraid to try new things and push the envelope when it comes to modifications. In its present form the car is both beautiful and incredibly functional; a classic Japanese icon with the perfect amount of modern technology and international influence.
No Turbos Needed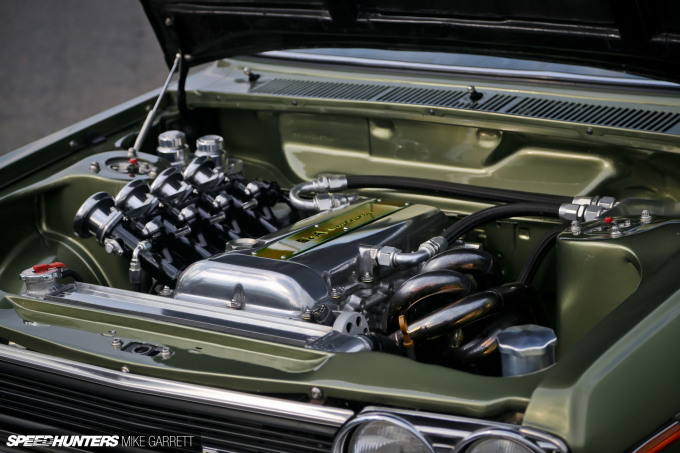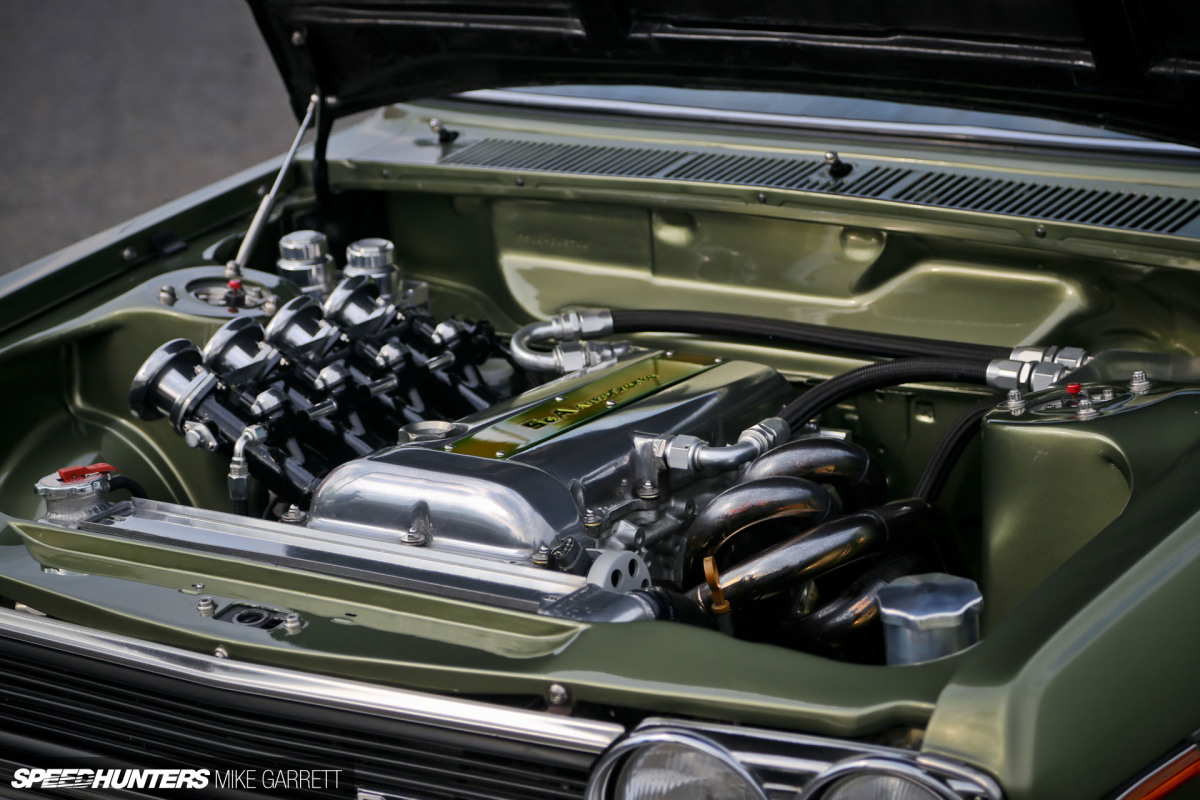 These days it's not uncommon to find 510s with SR20 swaps beneath the hood, but when Hirano-san first attempted his swap a couple decades ago it was treading new ground. In fact, he believes it might be the first SR-swapped 510 in the world. Whatever the case, when the hood goes up on Hirano's Bluebird you can't help but be amazed at the immaculate engine bay. And the first thing you notice is the lack of a turbocharger.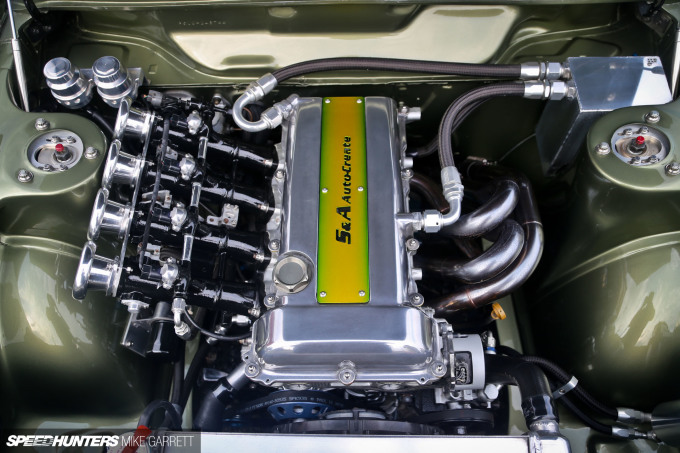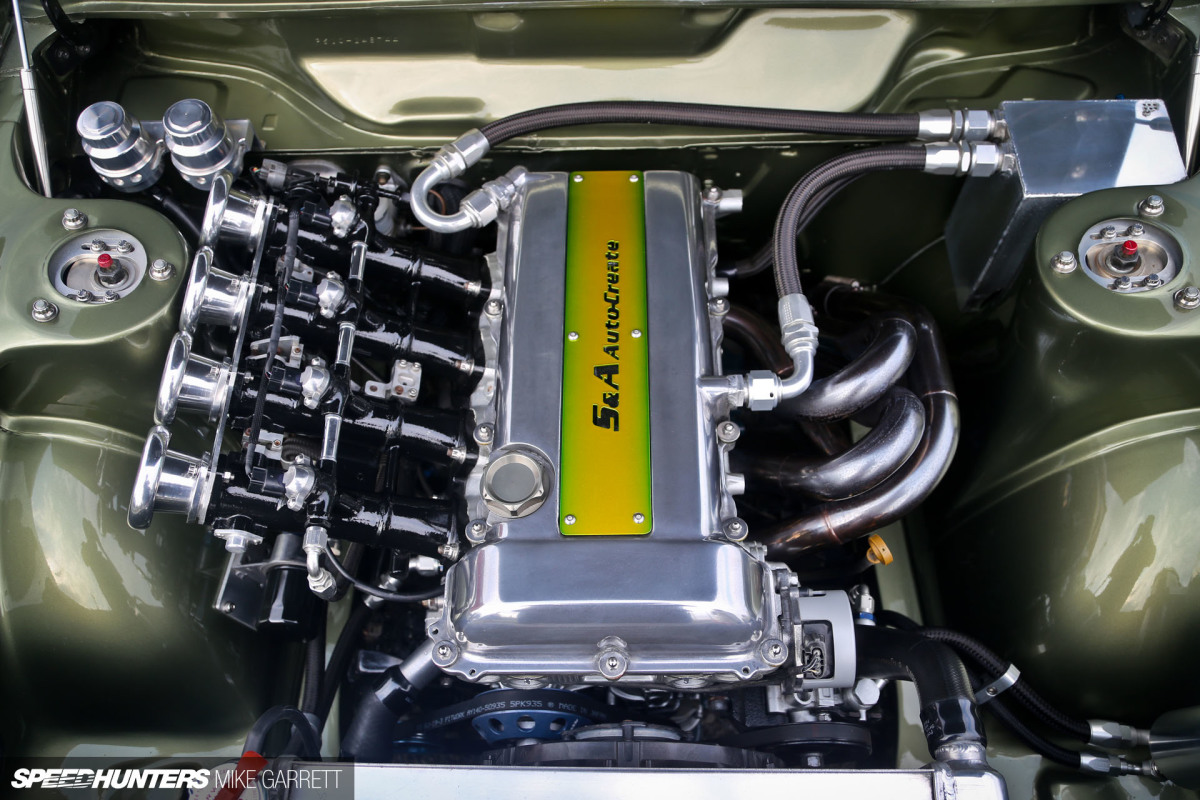 Rather than boosted route that his fellow 510 bro Hosokawa went, Hirano's car is a work of naturally aspirated art. He didn't just drop in an SR20DE and call it a day though; he fully reworked the engine for maximum response and a very healthy amount of N/A power.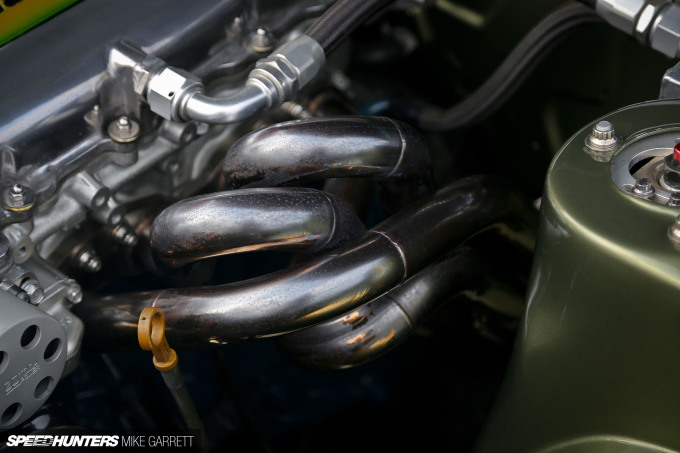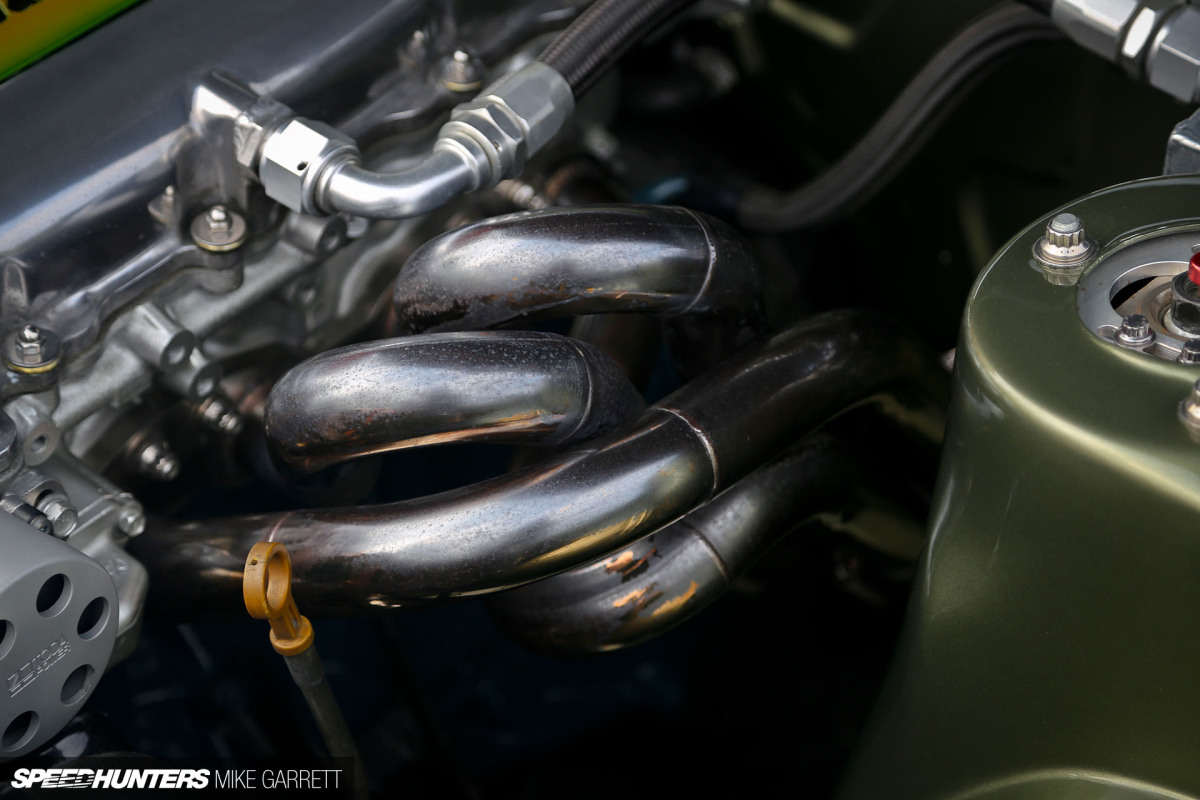 Inside the engine there are Tomei rods and pistons from a Nissan Pulsar, while upper RPM power is improved by a set of HKS solid lifters and a pair of Nismo N2-spec camshafts. There's also a one-off N2-style header that perfectly rounds out an engine bay overflowing with detail.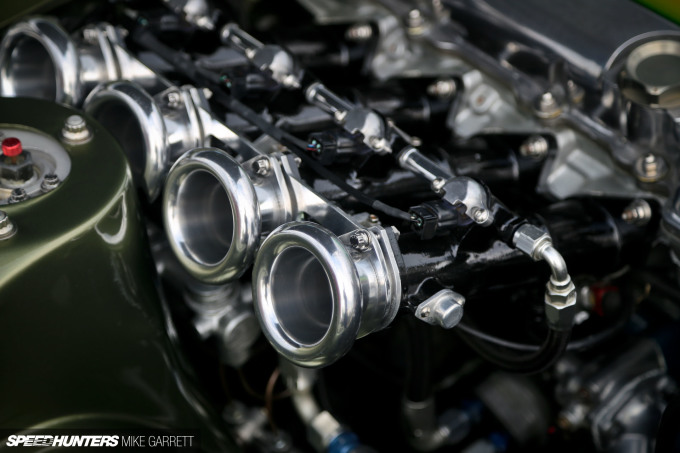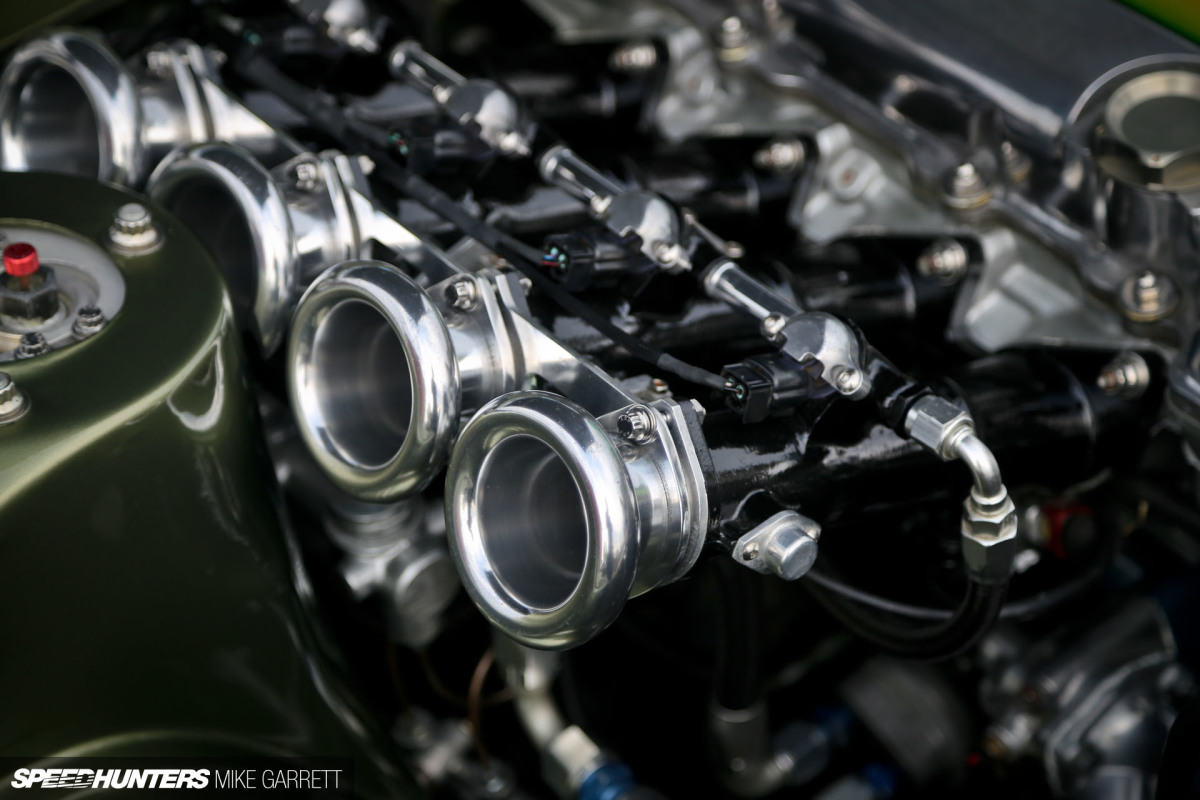 Oh yeah, there's also the set of Formula 3 individual throttle bodies which look positively beautiful coming off the SR, and sound just as good when Hirano opens up the car on the street or the race track.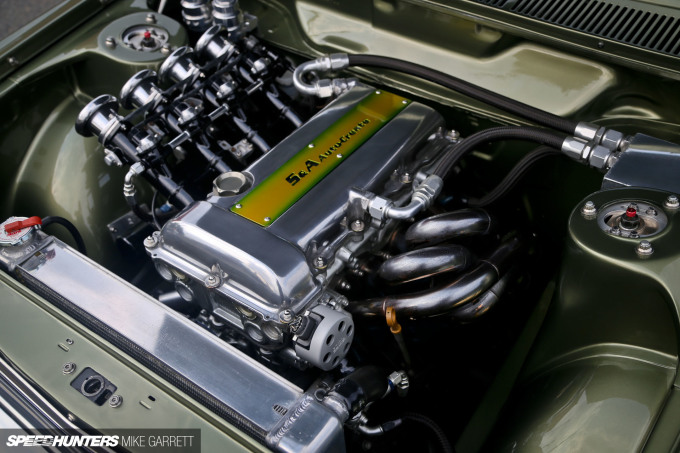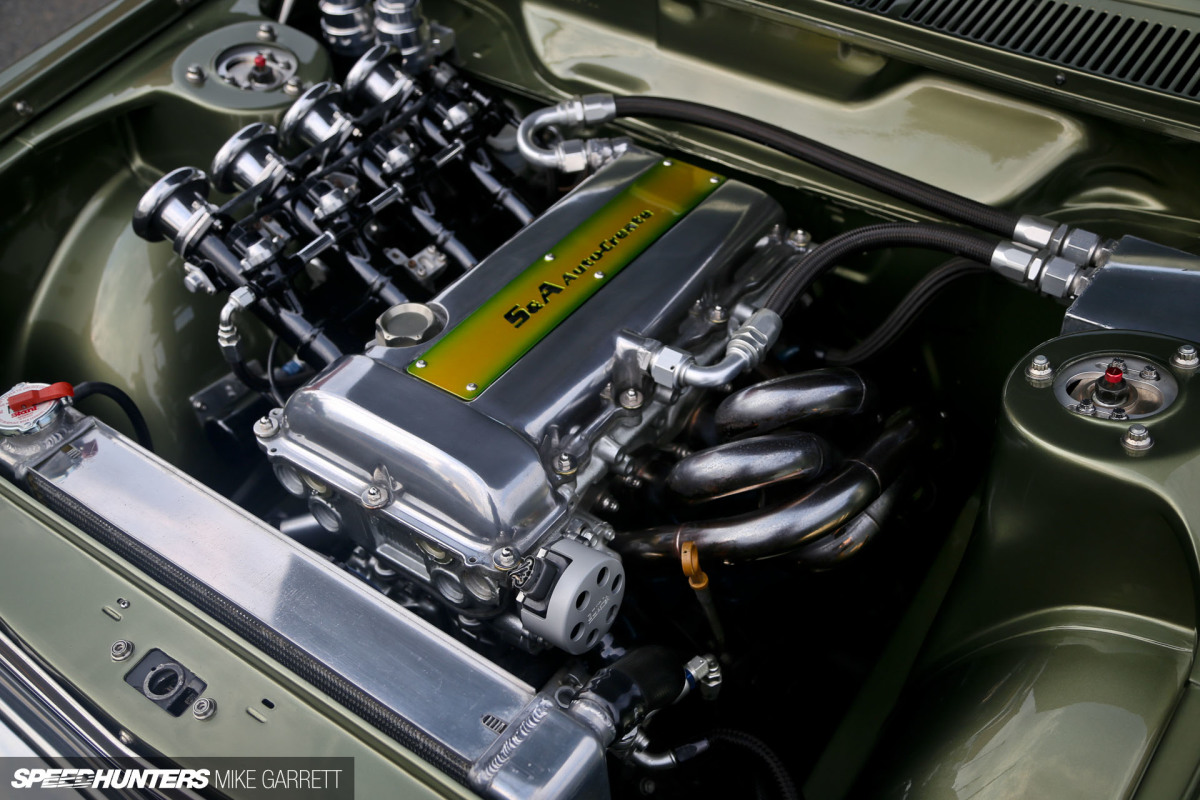 The engine bay is not just aesthetically pleasing and functional, but you get the sense that the whole thing was put together by someone with a very deep knowledge of the SR20 and the 510 platform.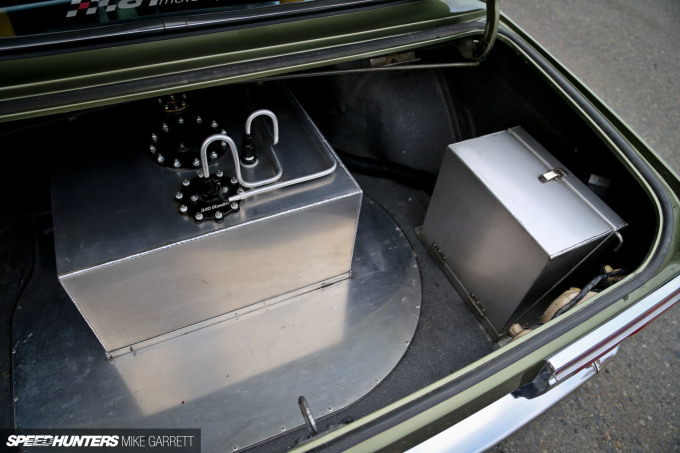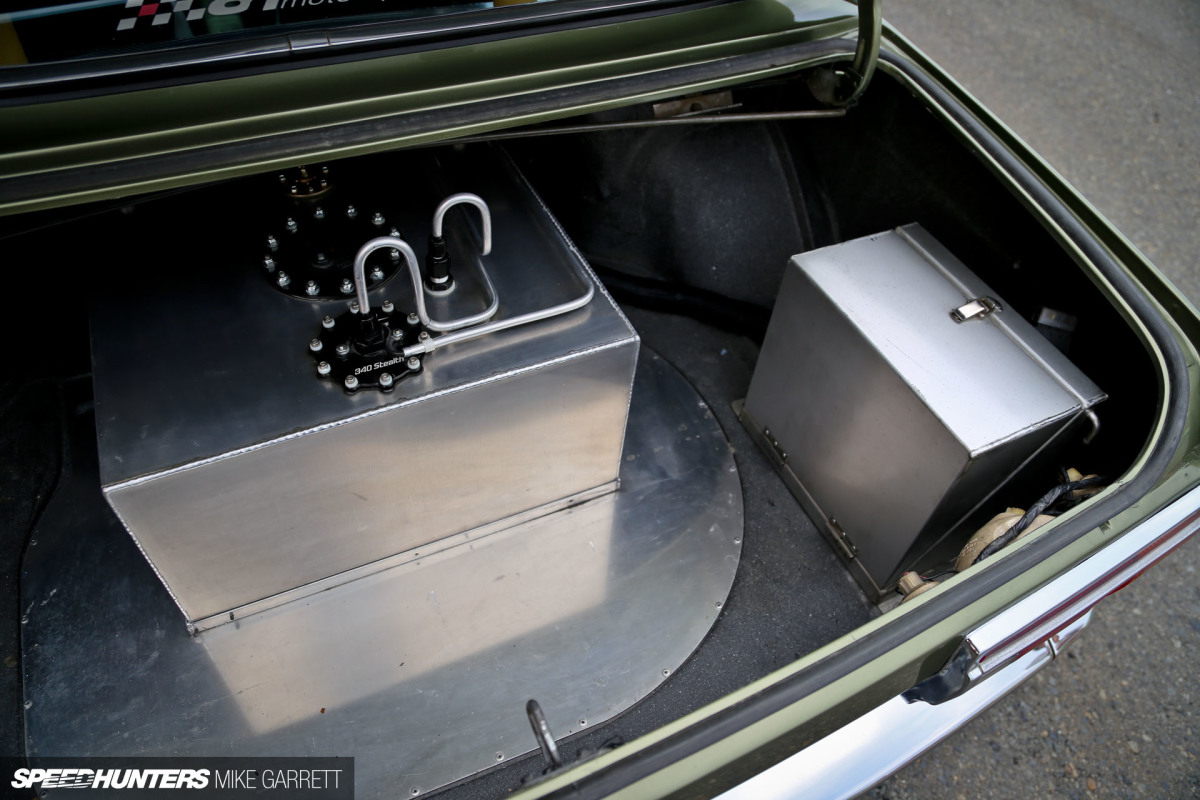 Pop the trunk and you'll find a neatly installed Aeromotive fuel cell along with a battery that's also been moved to the rear for better weight distribution and to further simplify the engine bay.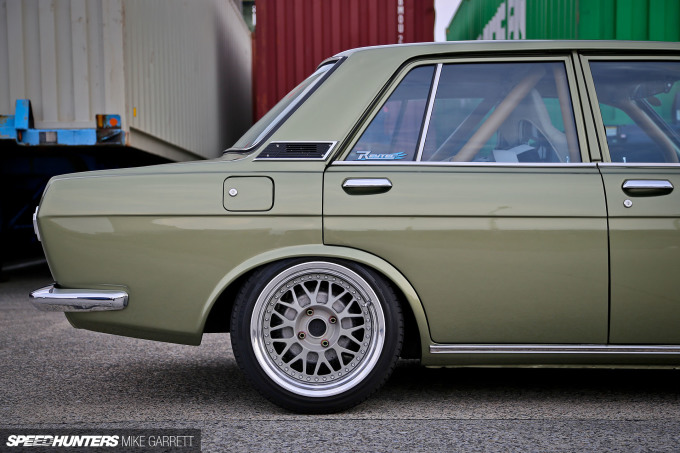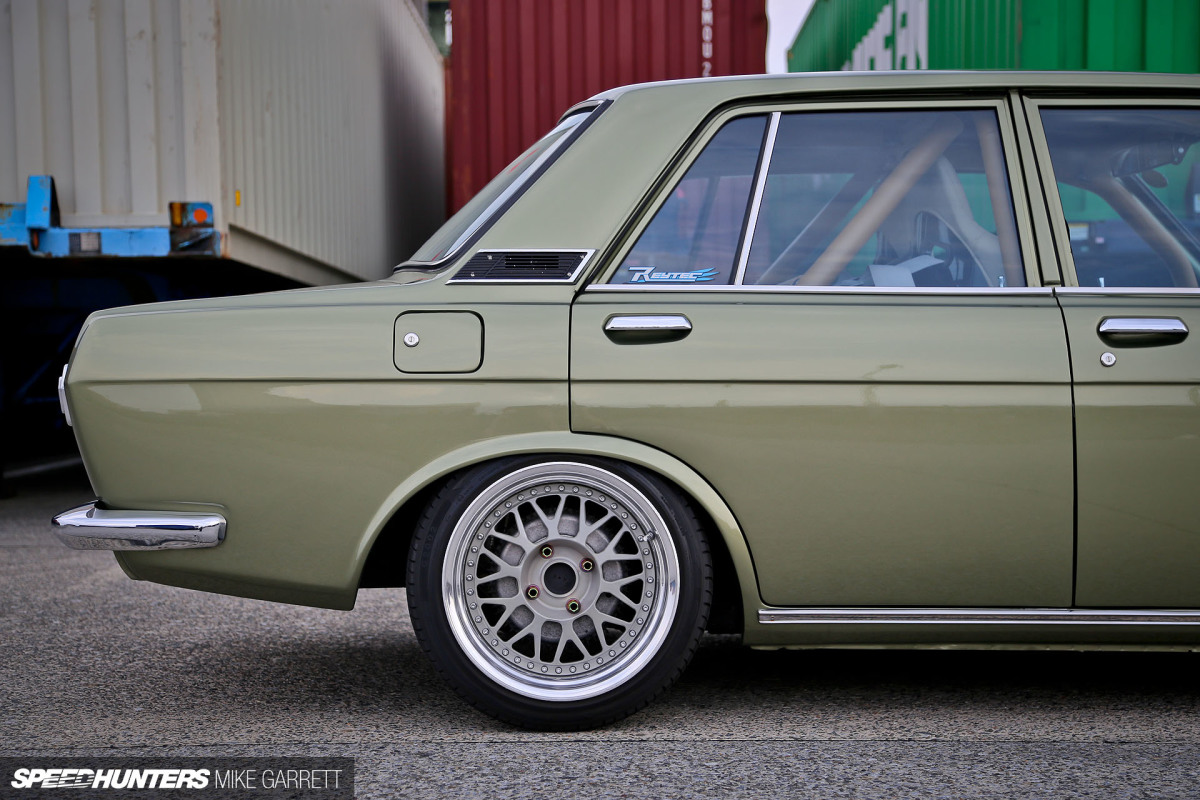 The engine is mated to a Tomei close-ratio gearbox, while a driveshaft from The Driveshaft Shop sends power to a Nismo LSD-equipped rear end. And yes, the car sees plenty of drifting action when it's not winning awards at car shows.
Detail Is Key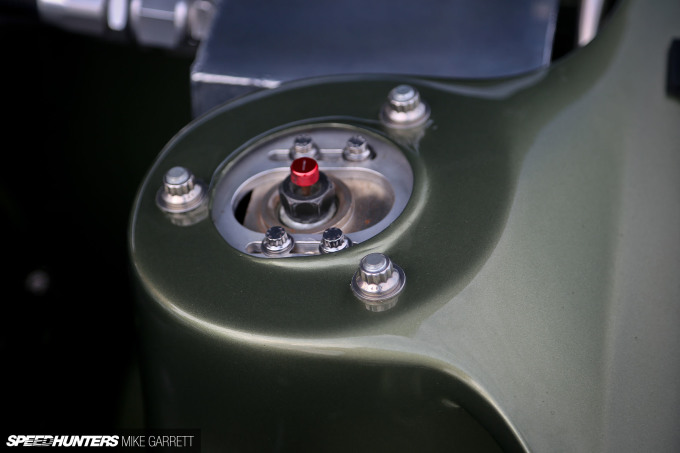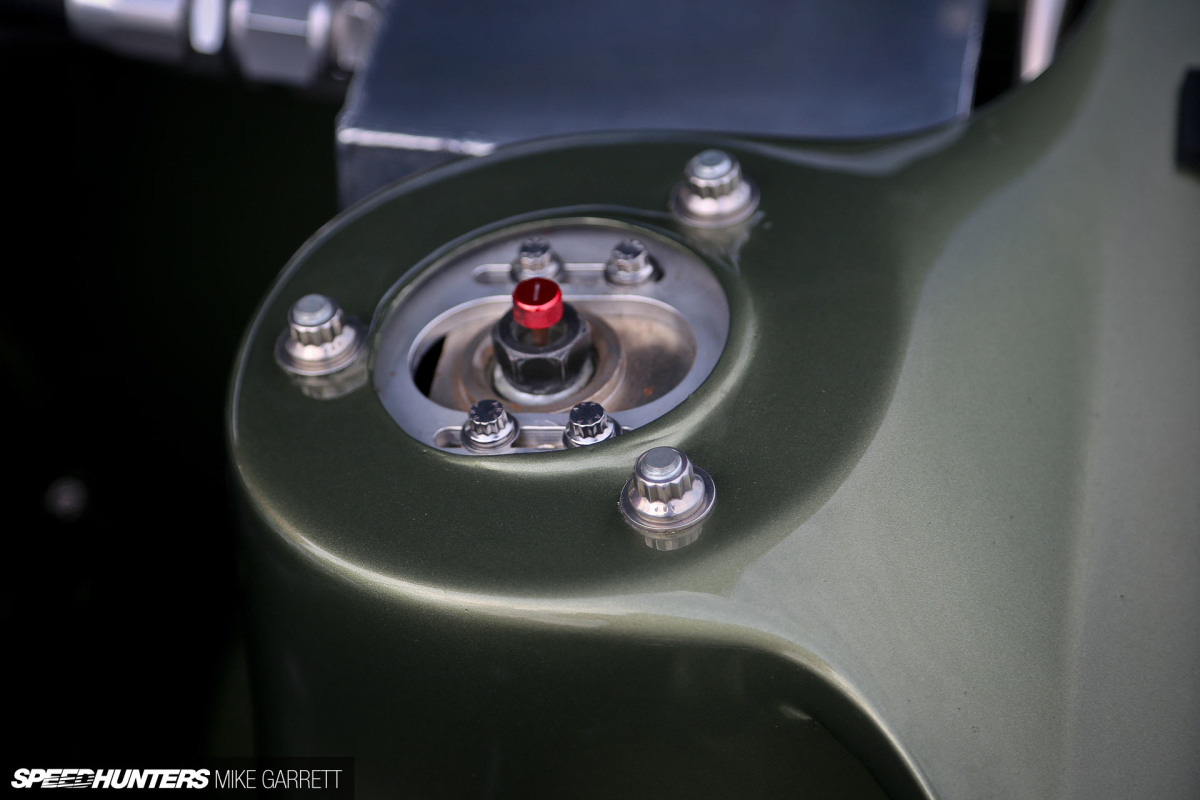 Just like Hosokawa's turbocharged car, the steering has been converted to a rack and pinion setup from an A31 Cefiro, while a set of adjustable Kanden coilovers and Refresh 60 rear camber arms help keep the 46-year-old chassis under control.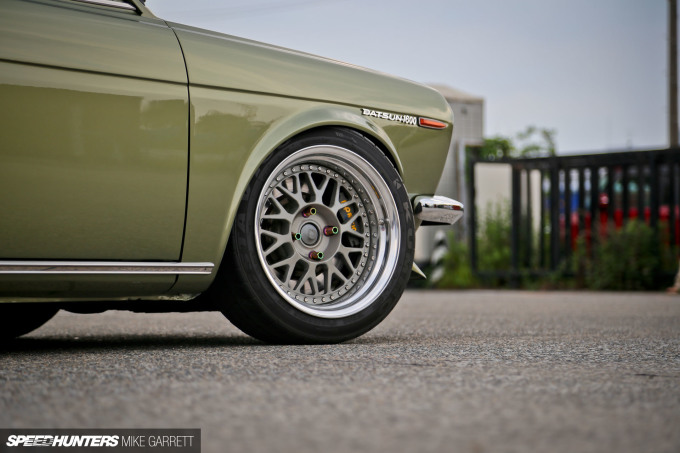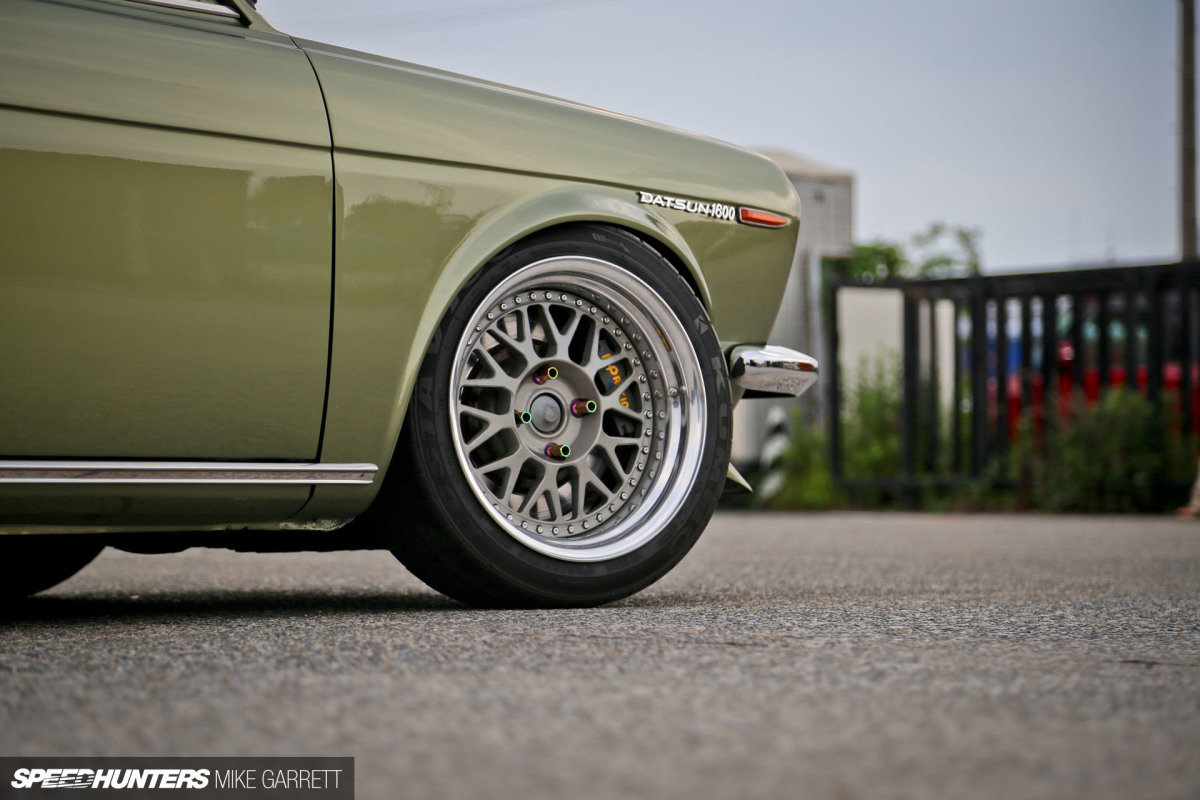 Braking performance has also been improved dramatically with AP Racing 4-piston calipers and 310 millimeter rotors at the front end.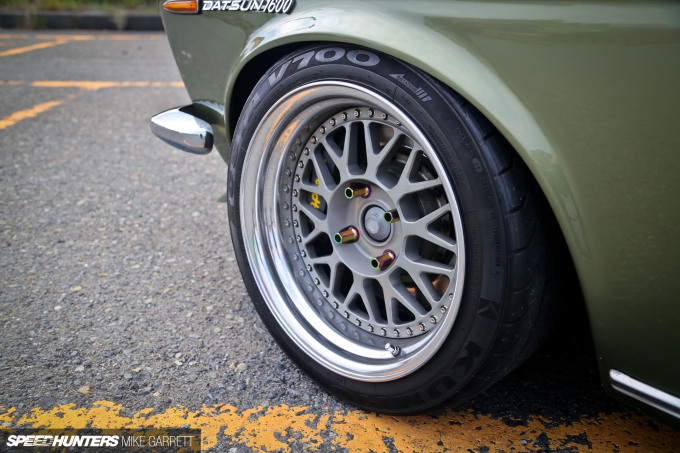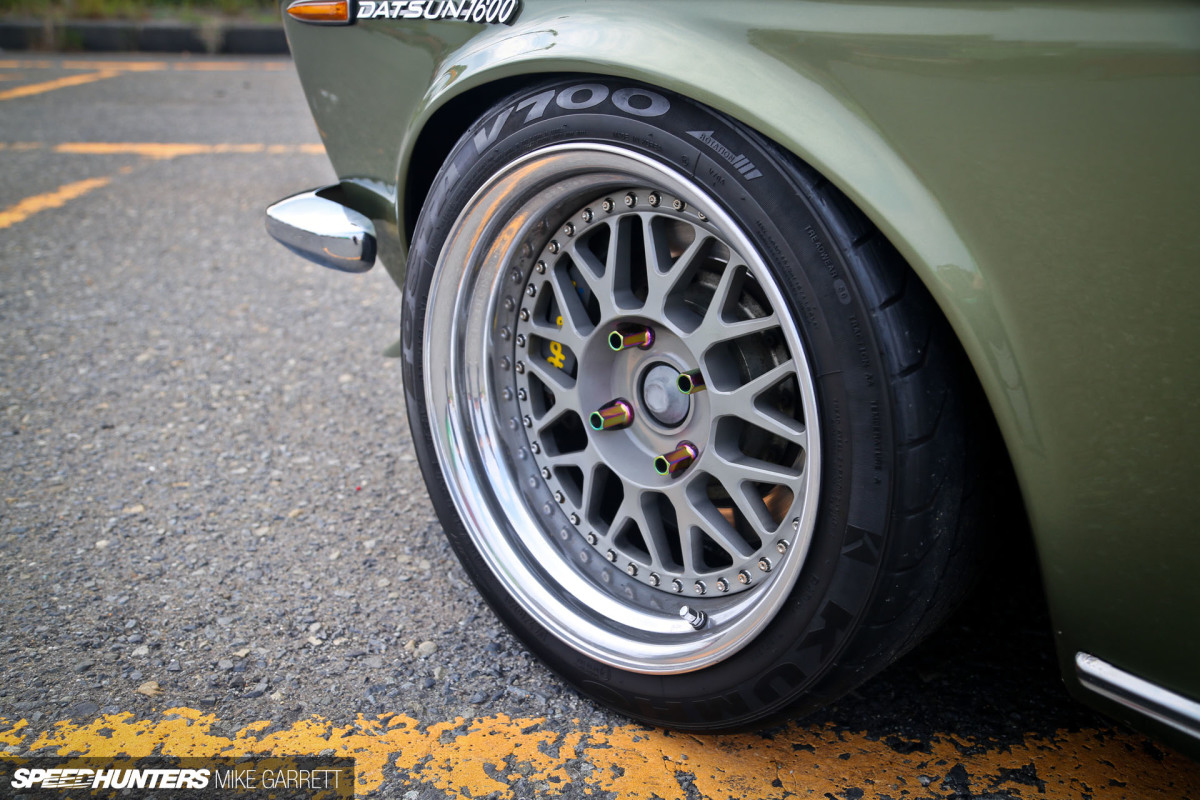 The wheels are forged Barramundi Tomans from Hirano's friend Miyamoto-san of Common Snapper fame. They measure 16 inches in diameter and do a fine job balancing the vintage and the modern in one very tasteful package.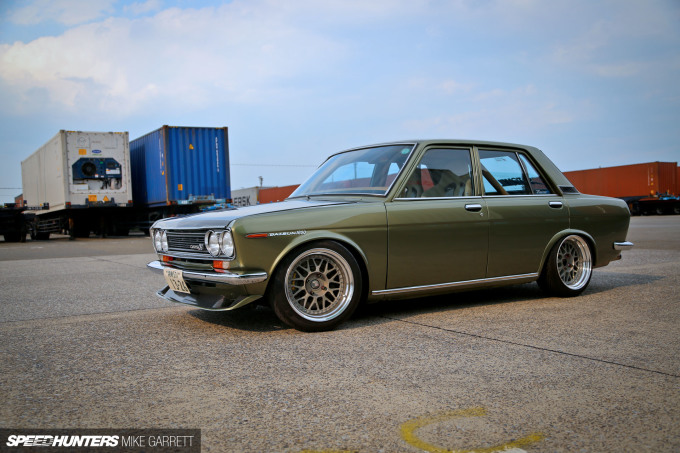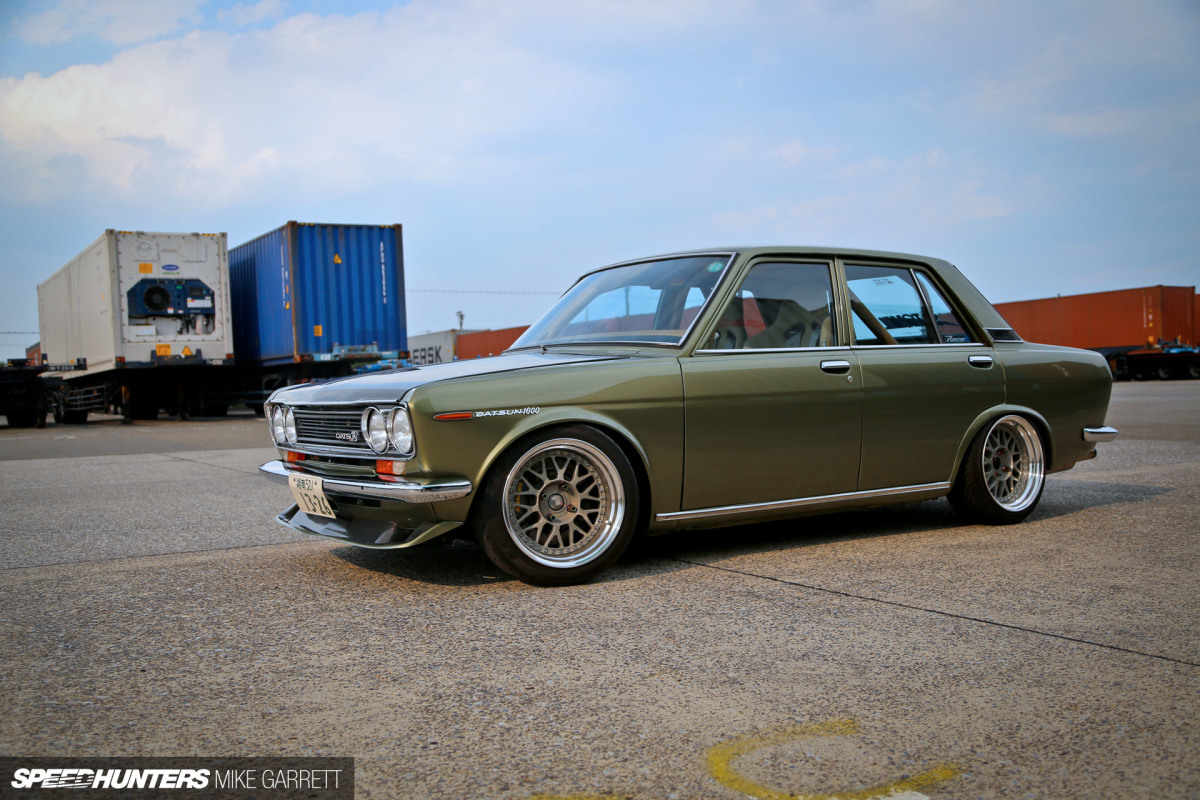 The body of the Bluebird is coated in a very subtle shade of metallic gold/green, and the whole exterior is very original save for a Datsun Bros. carbon fiber hood and carbon fiber chin spoiler.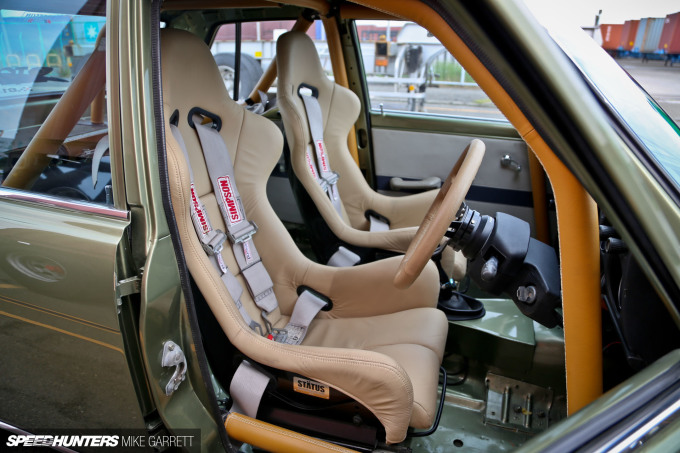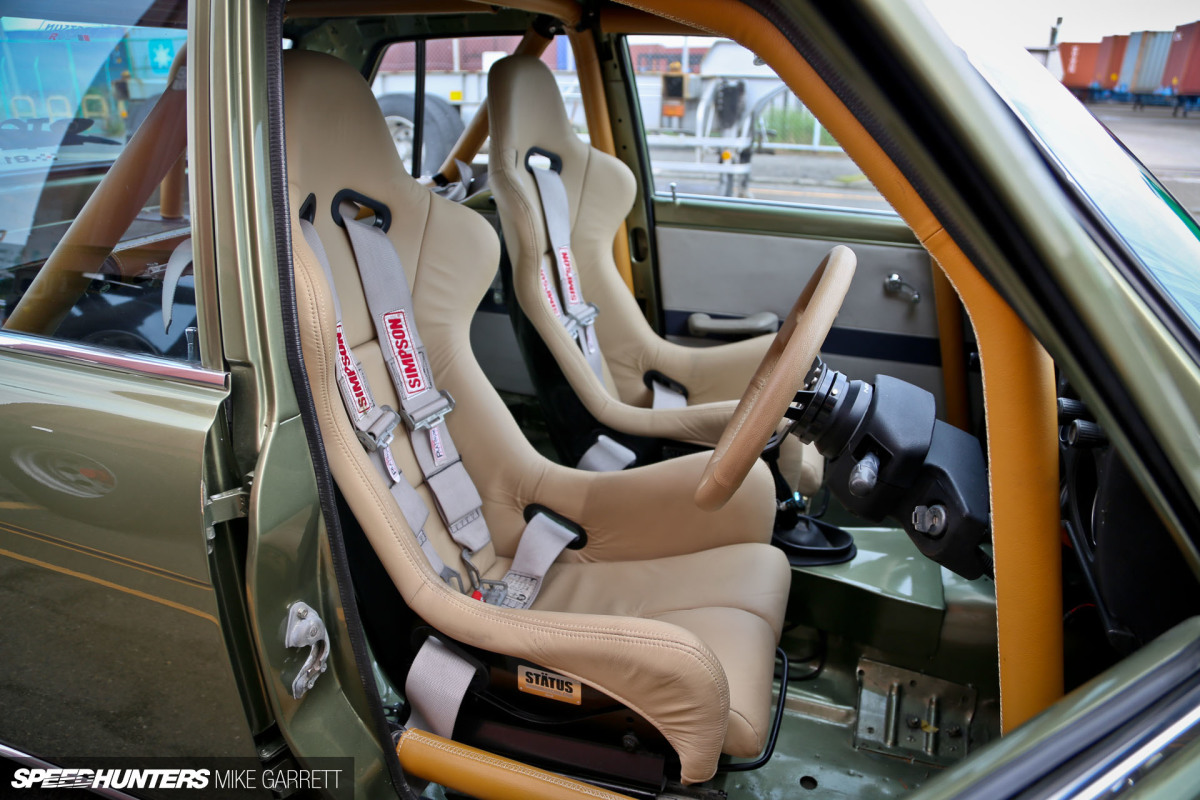 Inside the cabin of the 510 you'll find a mix of things that are as equally fitting for a car show as they are for a track day. There's a custom rollcage, but it's been wrapped in leather upholstery.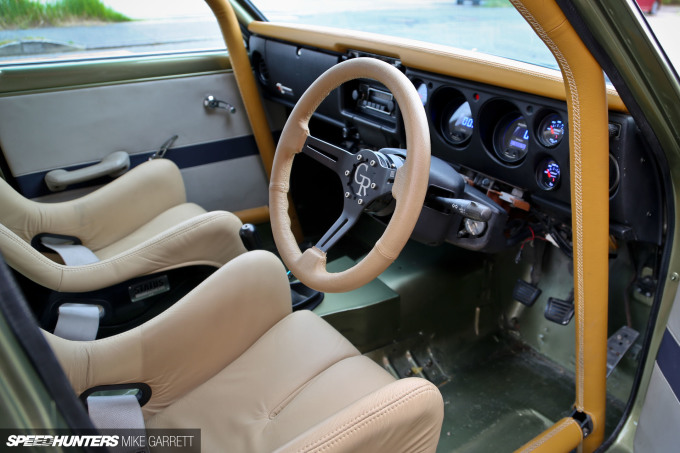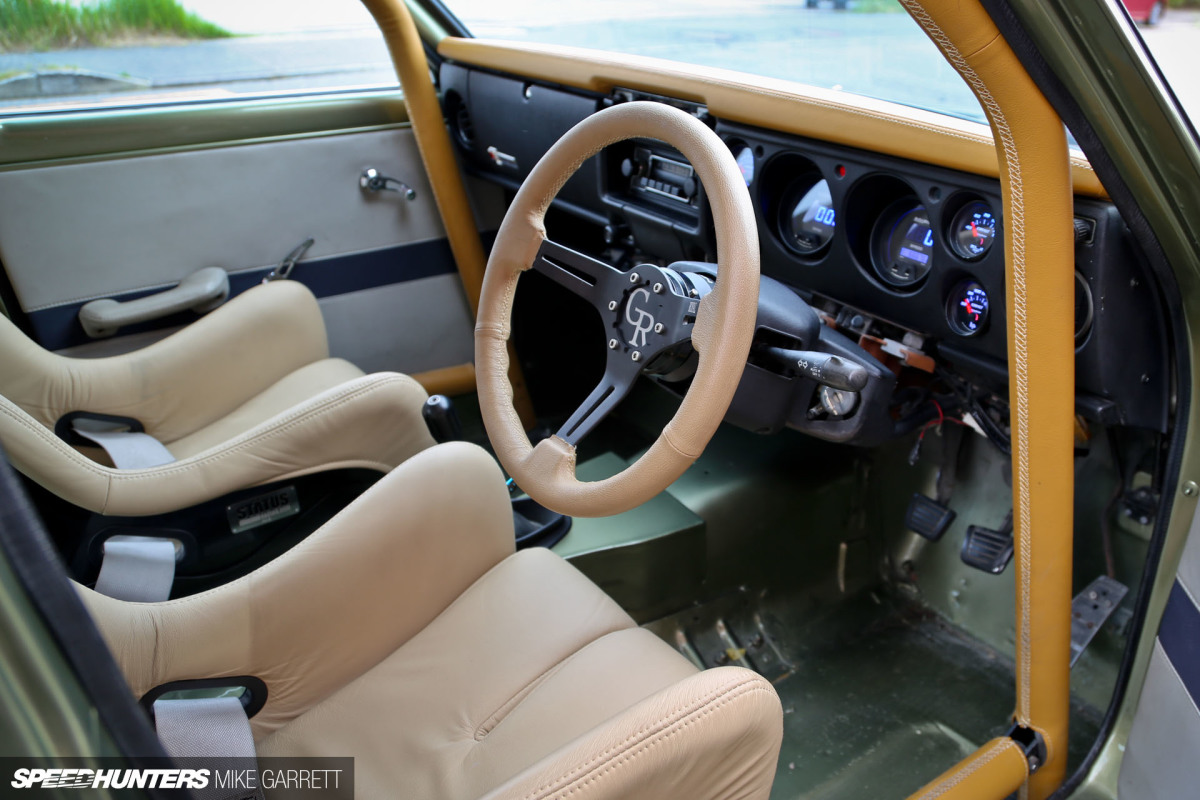 Both driver and passenger ride in Status Racing bucket seats with Simpson harnesses to ensure everyone stays securely in place during those drift sessions.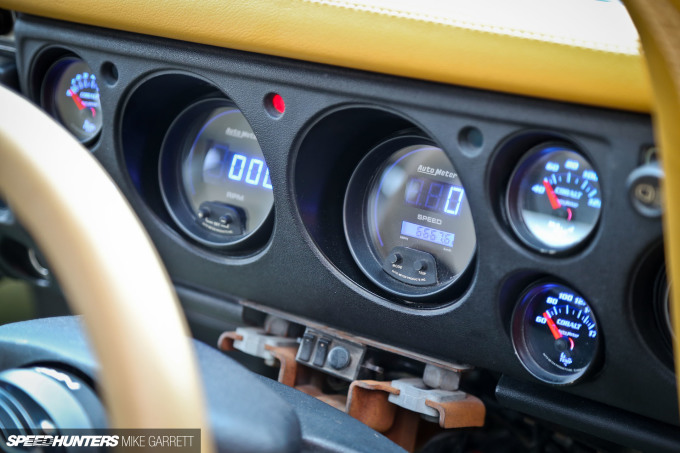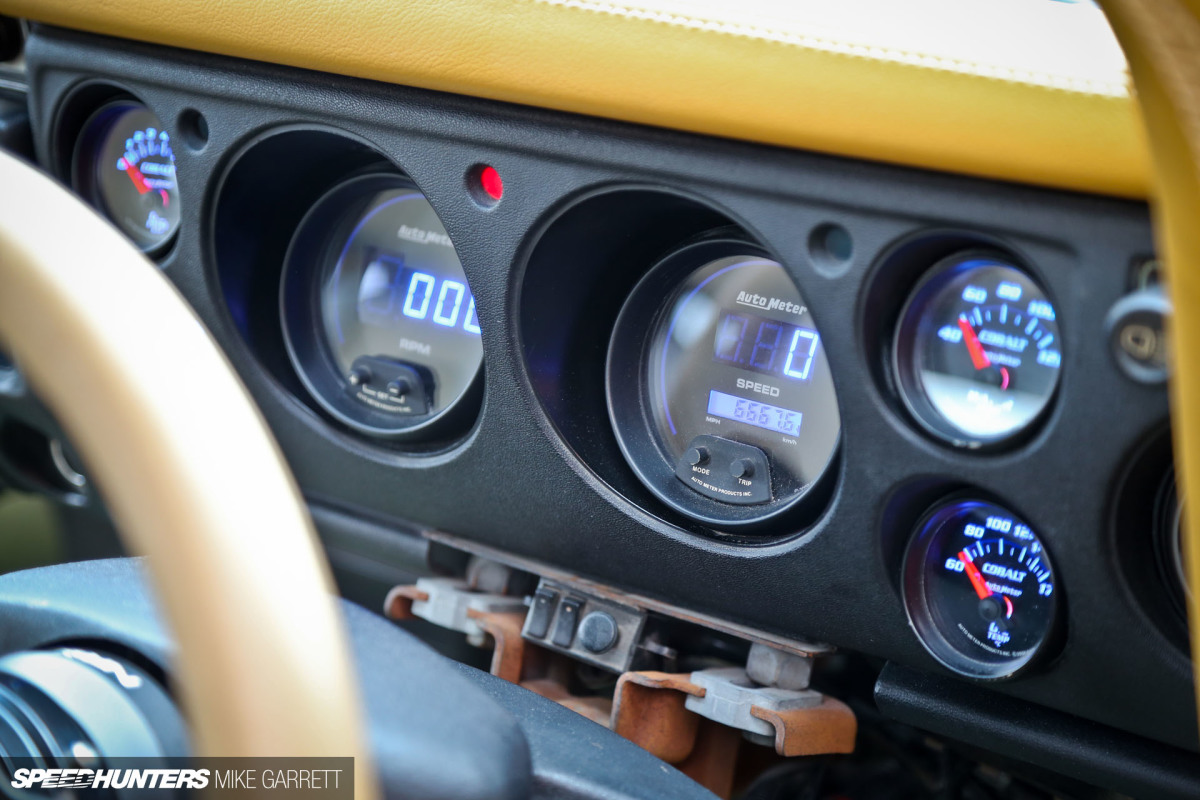 The instruments have also been upgraded with pieces from Auto Meter, including a digital speedometer and tachometer. The Grip Royal steering wheel is one of the parts Hirano-san scored during one of his many trips to the United States where he's a regular attendee of events like JCCS and SEMA.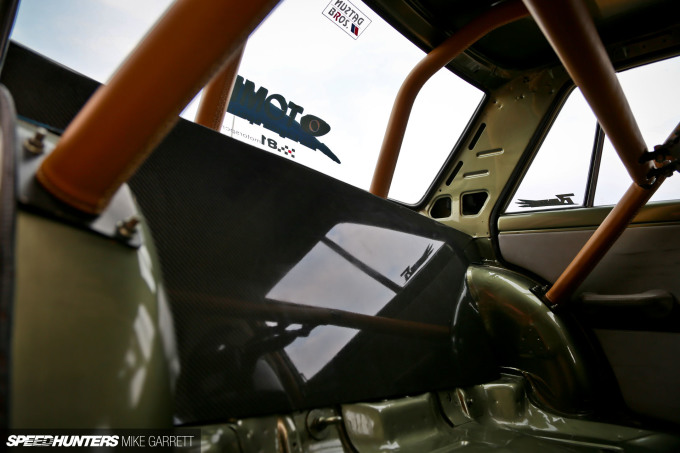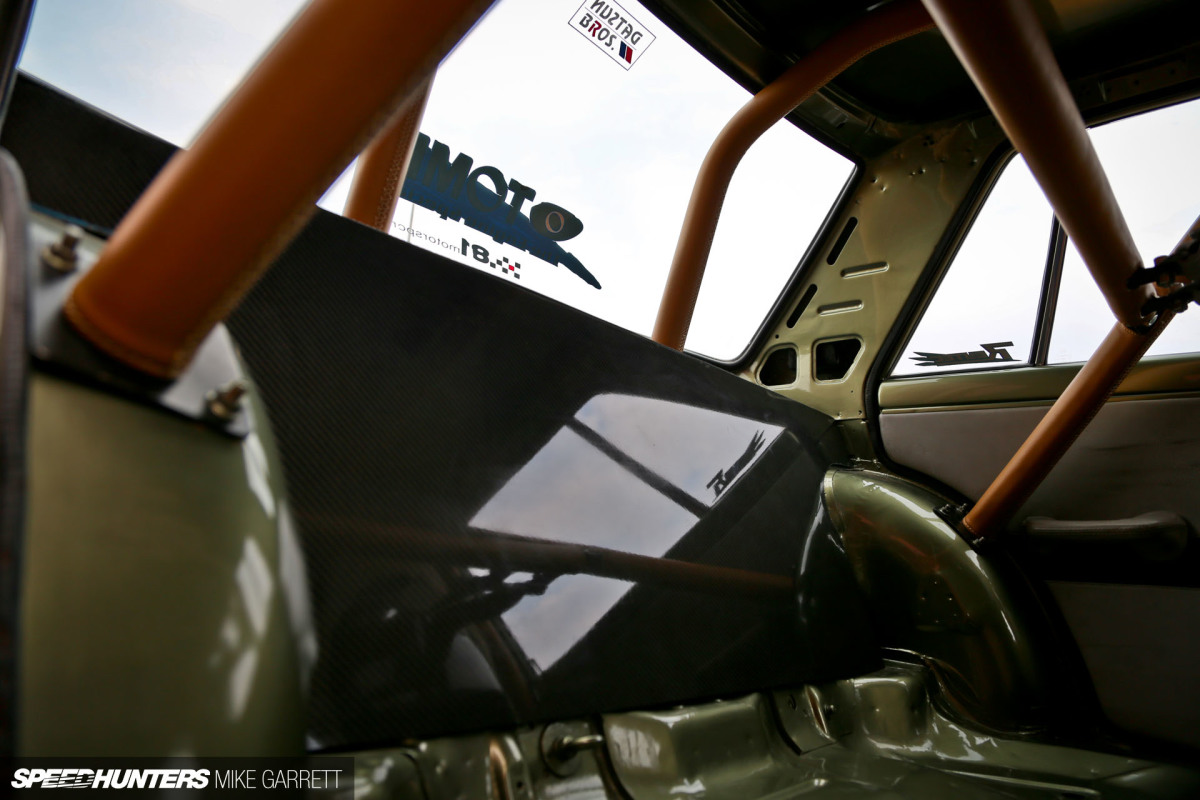 And while the car is built on the 510 sedan platform, there's no room for any back seat passengers to ride. Just like Hosokawa's orange car, Hirano's 510 is no show car but it certainly has the detail of one.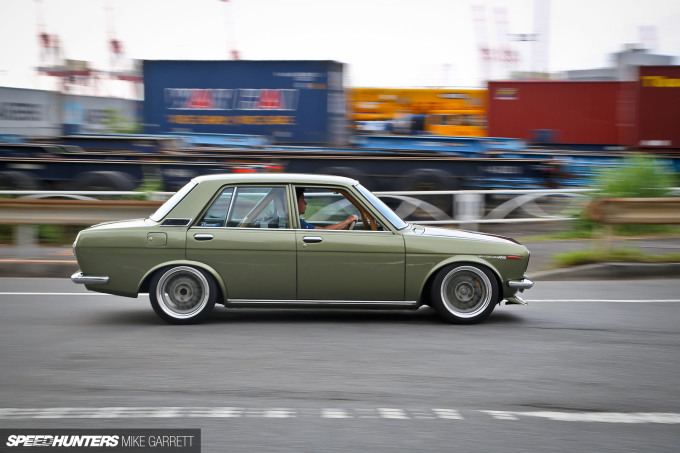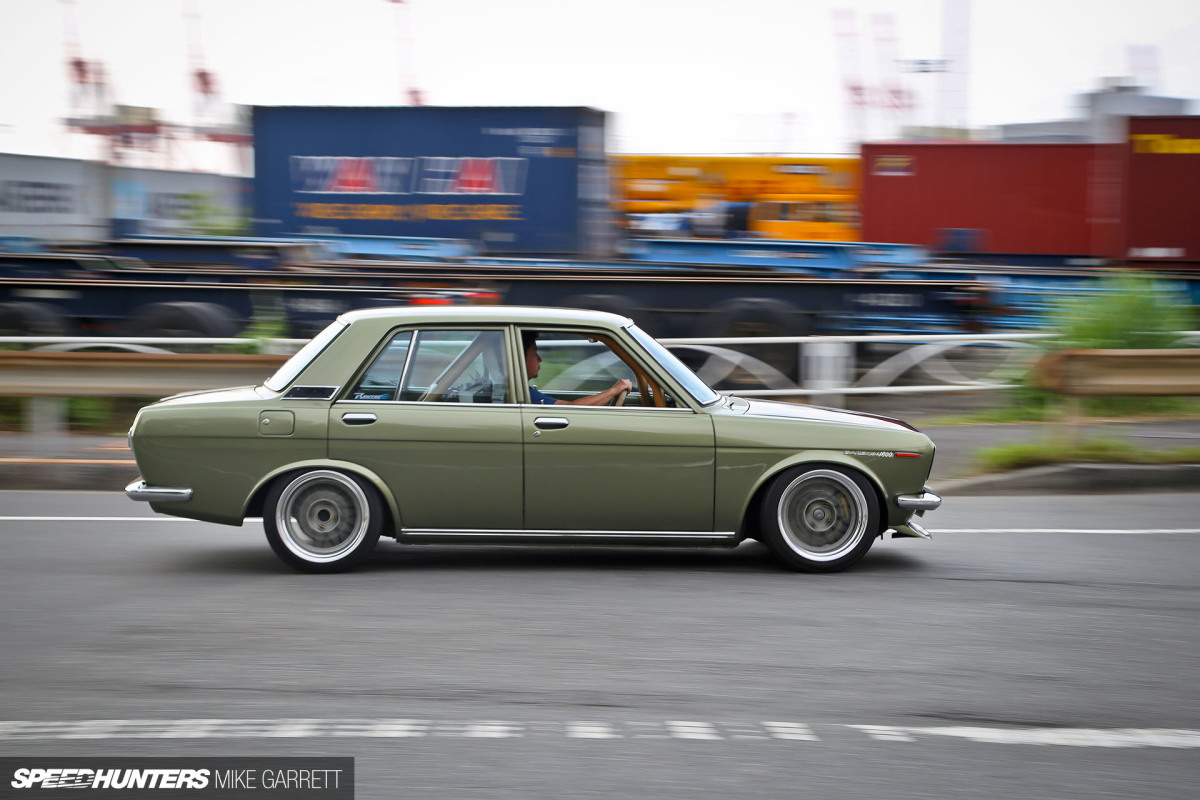 Akio Hirano's Bluebird doesn't just represent one of Japan's cleanest and most impressive 510s; it's a car that represents over two decades of evolution at the hands of someone who lives and breathes vintage Datsuns. This shows the moment you first catch a glimpse of it.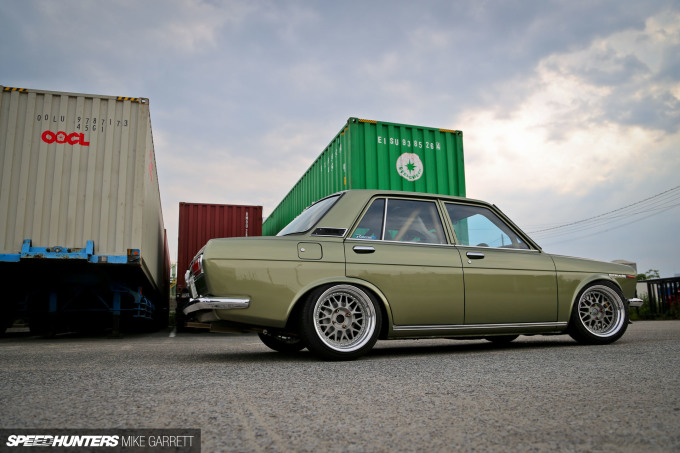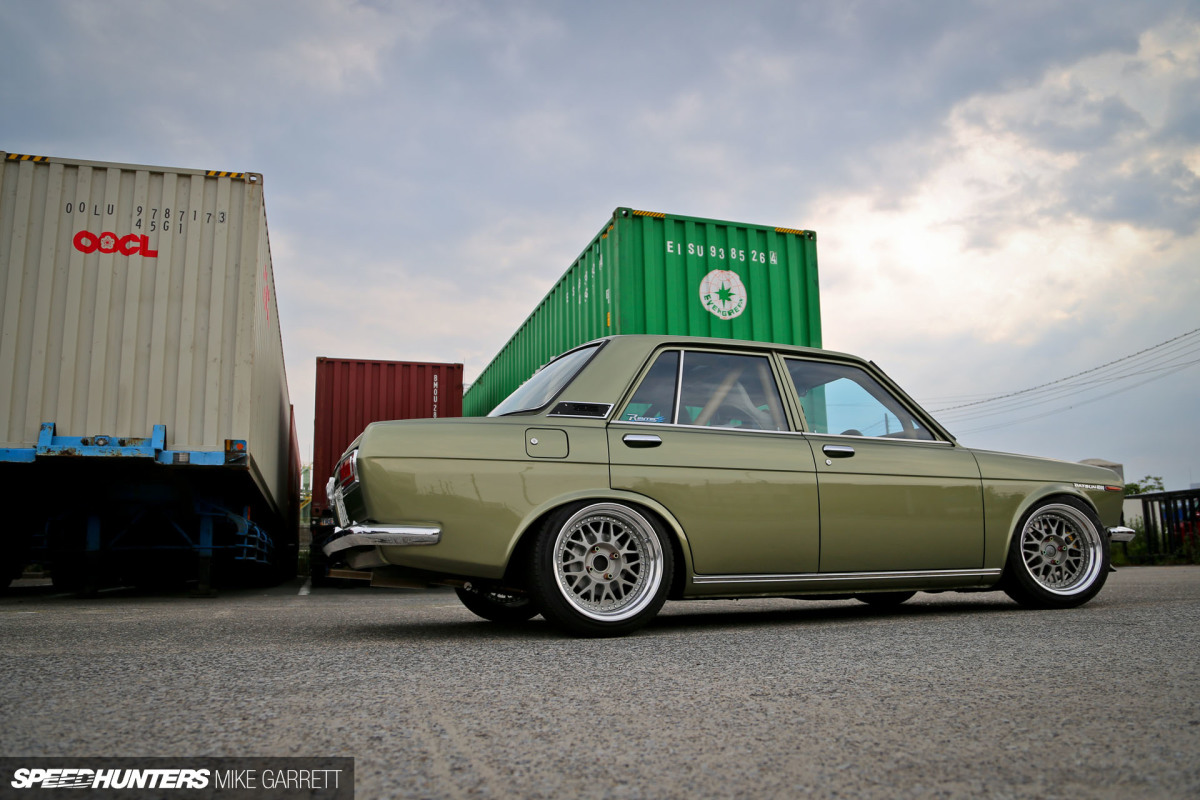 And I know I'm certainly not alone when I borrow that Japanese word kandou to describe how I feel about this little green Bluebird and the passion of the man who built it.
Mike Garrett
Instagram: japanifornia_media
mike@speedhunters.com
Cutting Room Floor