Some Call It Fate
Have you ever thought about the direction that life takes you in, and how it came to be? Some have a very clear vision of what they want to do, how they want their life to unfold, and where they want to be in 'X' years time.
For others, all it takes is a spur of the moment event or decision to send them down a path they never intended. If you're able to trace it back, a choice that you might think of as fairly insignificant at the time can turn out to be pivotal; the turning point that sent you in the direction you're going.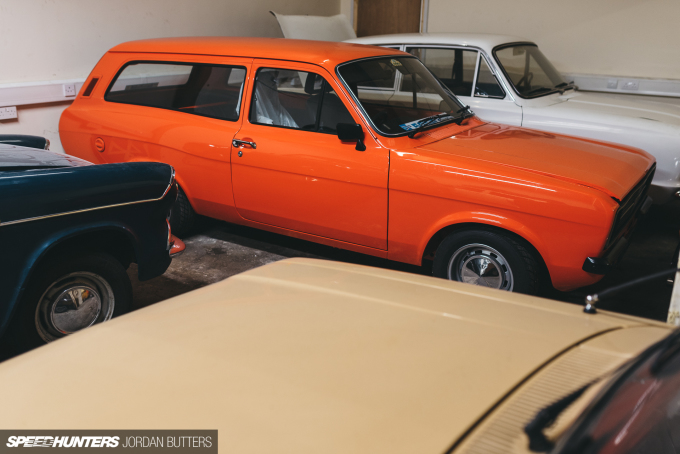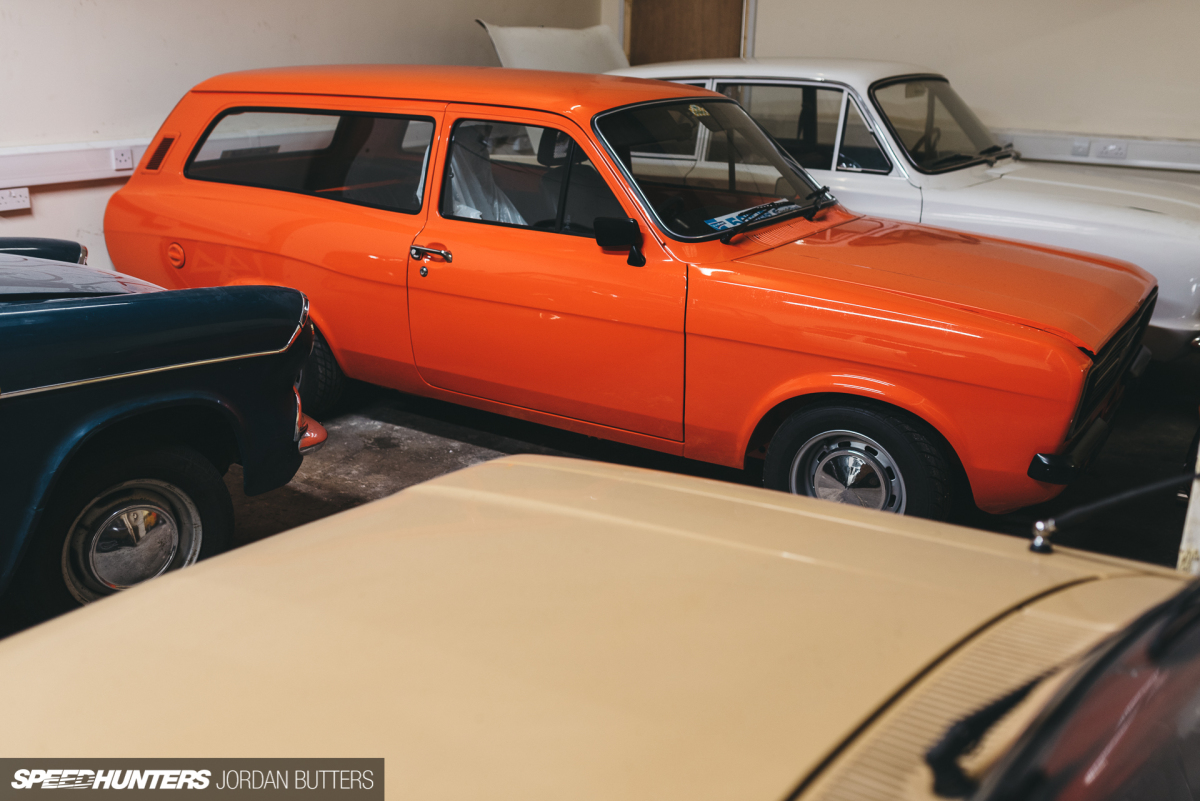 For Dave Colledge, owner and founder of Retro Ford in Corby, Northamptonshire, UK, that decision was the little red Escort you see before you, or rather the engine that he put into it. Having purchased an incredibly clean, but engineless Escort estate from an old couple, he had his heart set on dropping a 2.0-litre Pinto block in when his mate offered him a 2.0-litre Zetec unit for just £80. The deal was too good to pass up and the foundations for Retro Ford were unknowingly laid.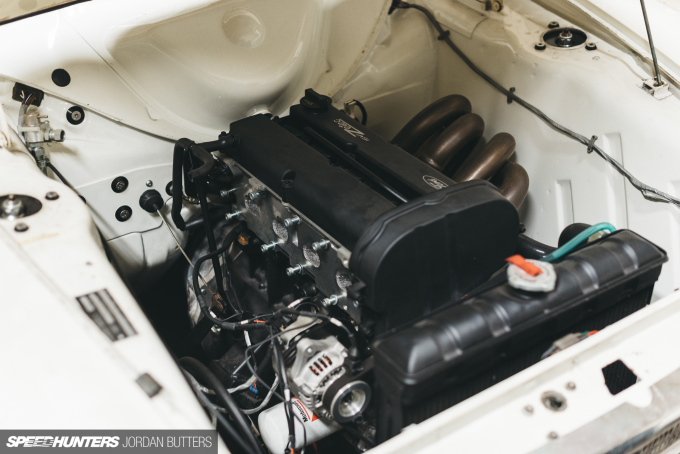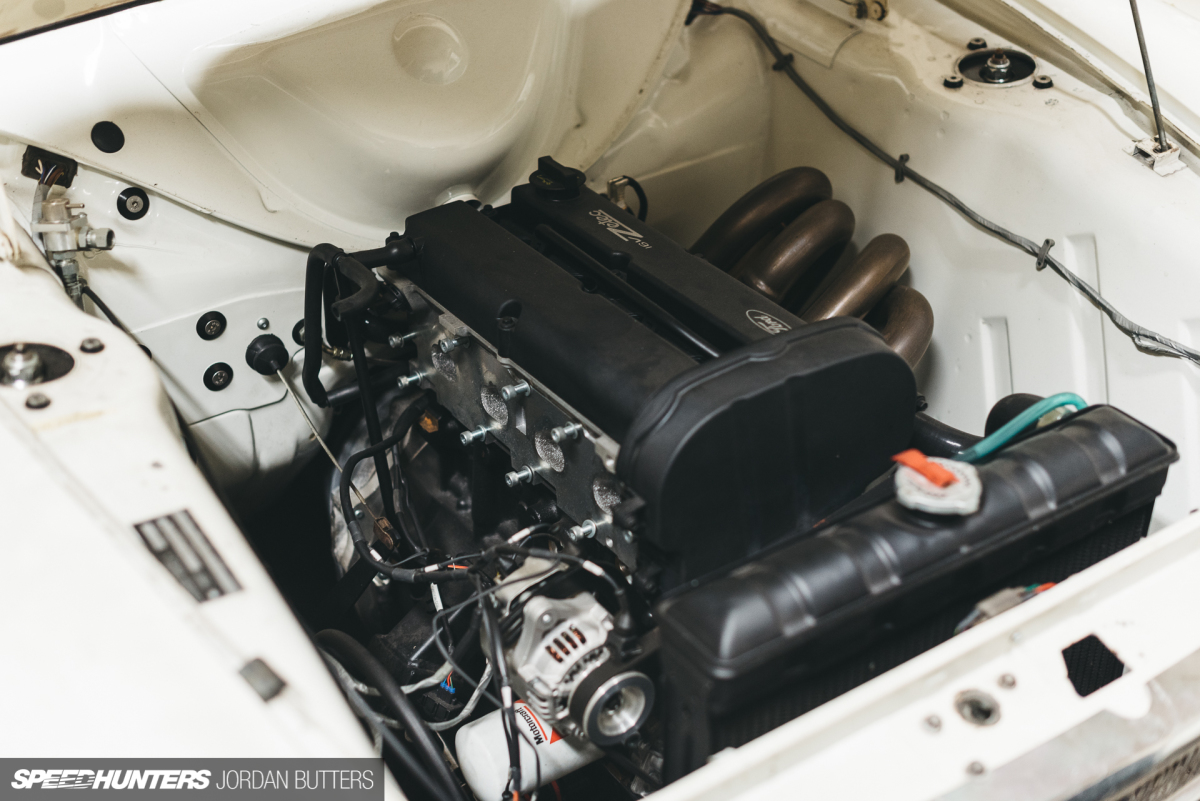 That was over 15 years ago and, with Dave's Zetec-powered Mk2 attracting a lot of attention at shows, people started approaching him asking if he wanted to make the conversion parts for their cars too.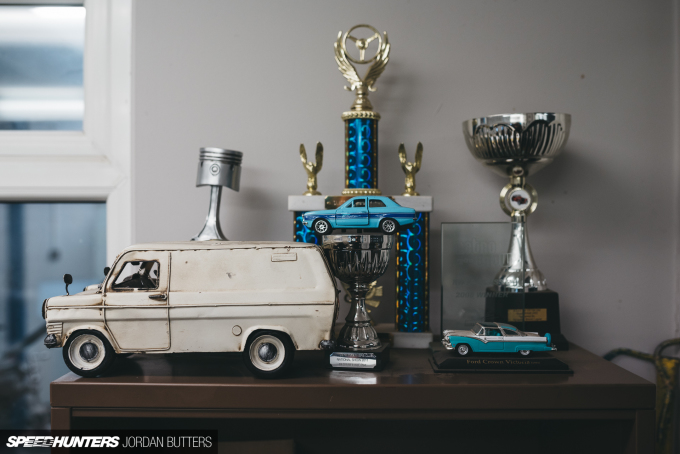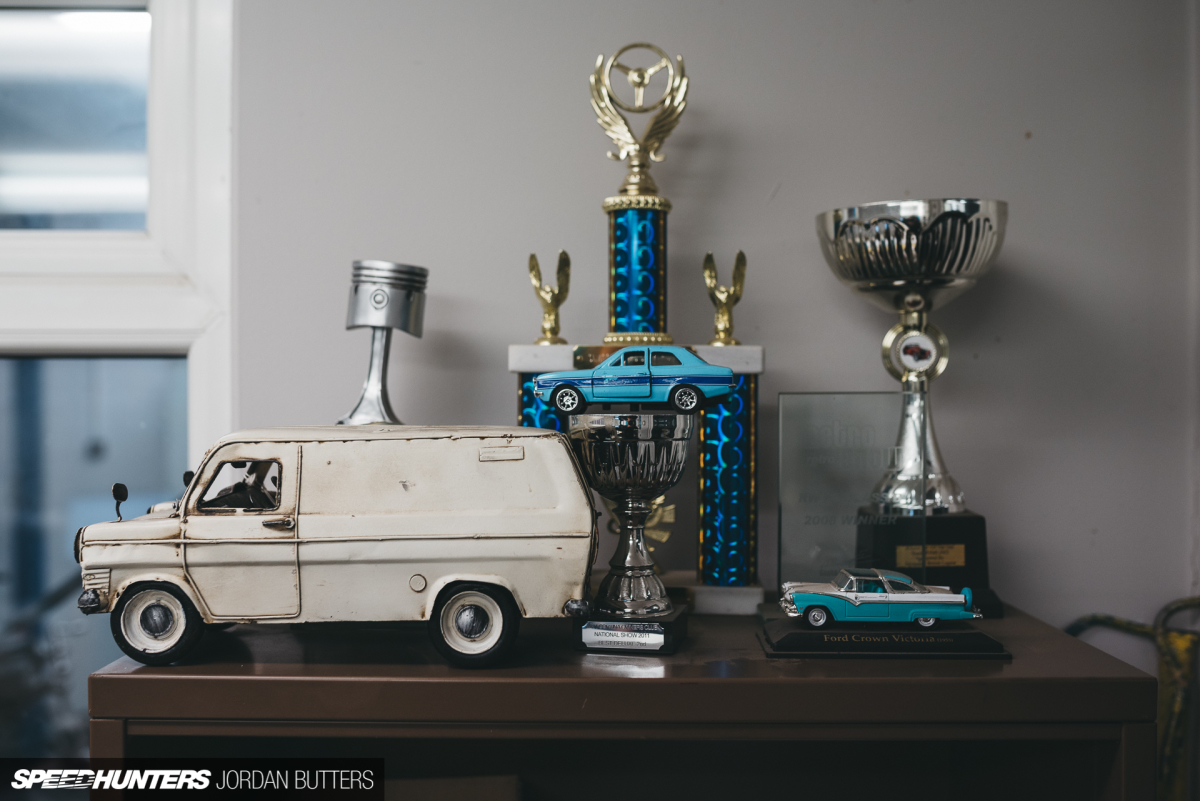 The prospect didn't entertain him too much. "I love building cars," Dave explains. "But I had a full-time job and didn't want to make my hobby a business." But, as another pivotal moment unfolded, Dave was made redundant, and in a position with bills to pay and the skills required to do so.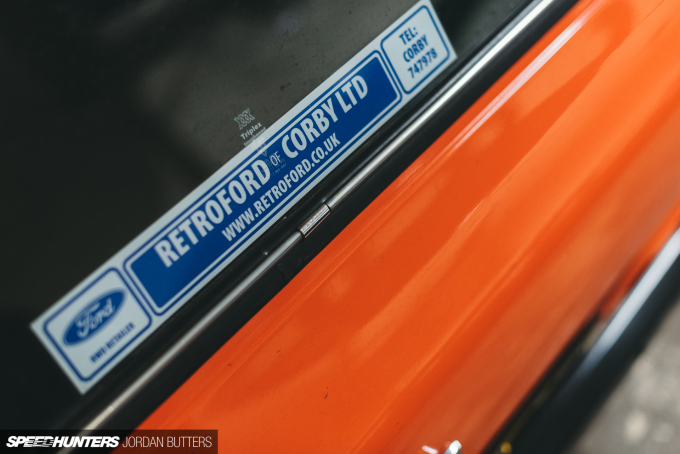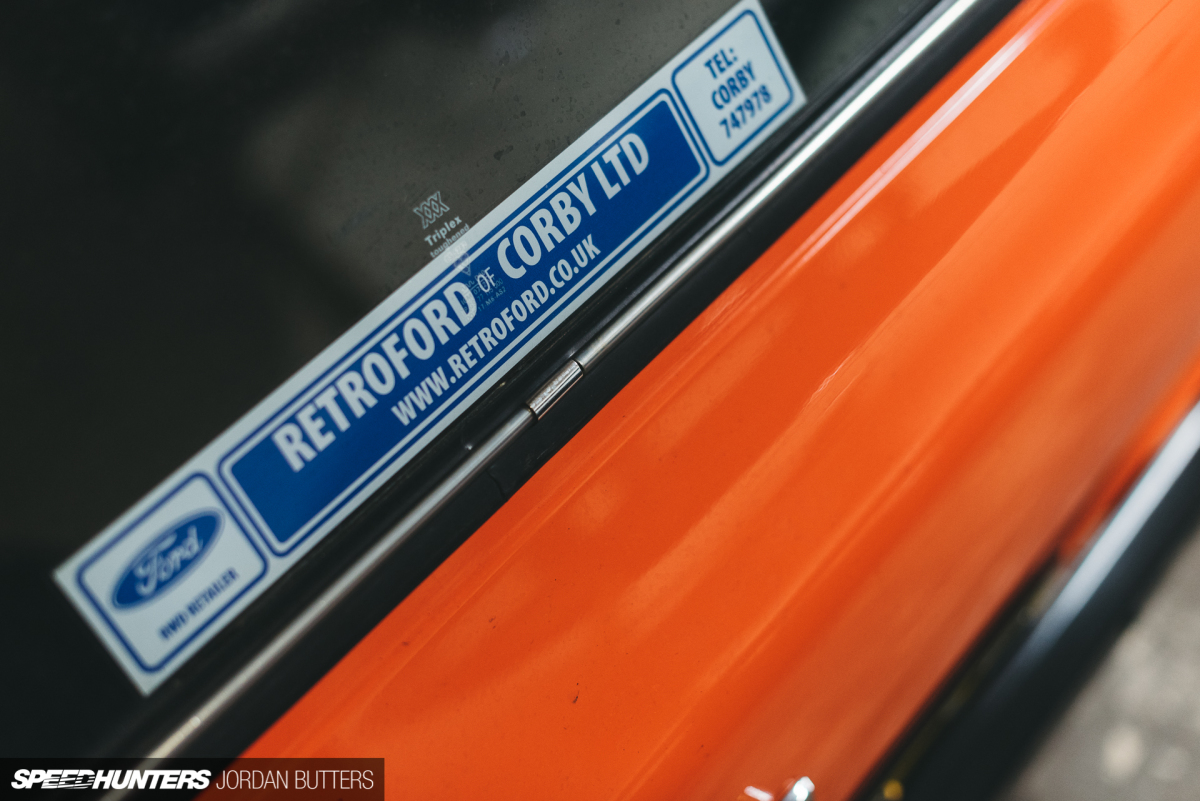 And so, Retro Ford was up and running. As Dave's name was banded around Ford circles, the demand for his skillset increased. Retro Ford's products evolved and improved, processes were refined, staff came and went but two constant forces remained prevalent – Dave's passion for engineering and his love for classic Fords.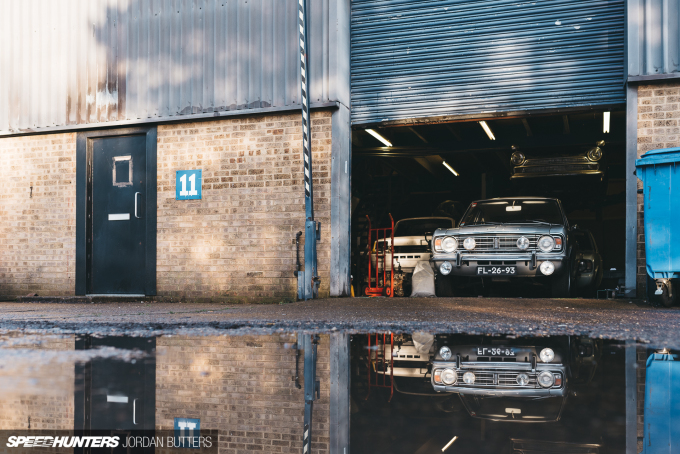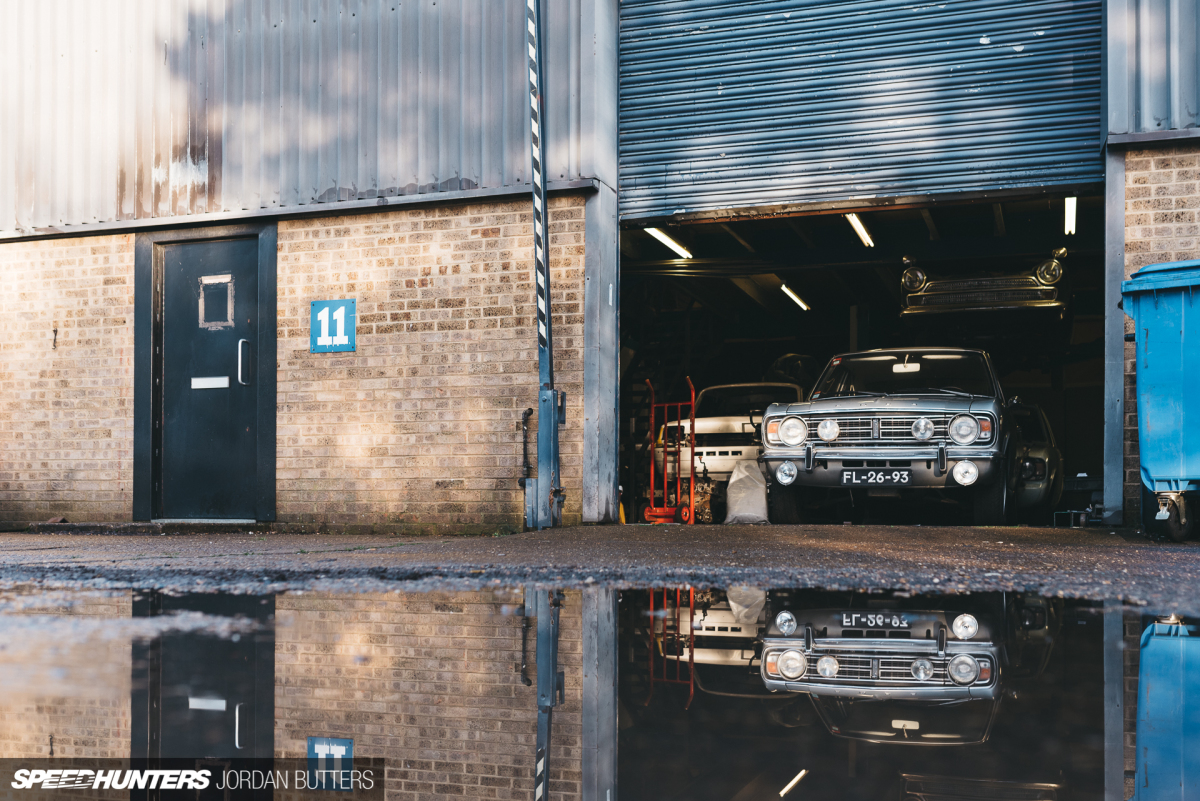 Over the years, Retro Ford's business has evolved too. While at first Dave took on engine conversions in-house, the demand for off-the-shelf conversion and performance parts has grown exponentially in the classic Ford community. The sole focus of the business is now the design, fabrication and manufacture of the parts needed to inject some new life into your old blue oval.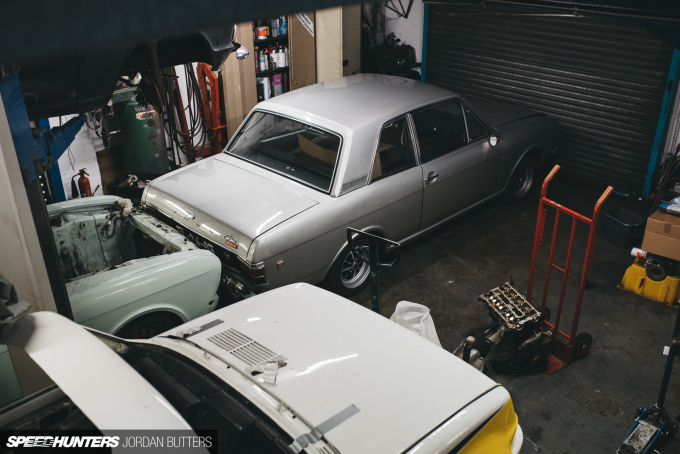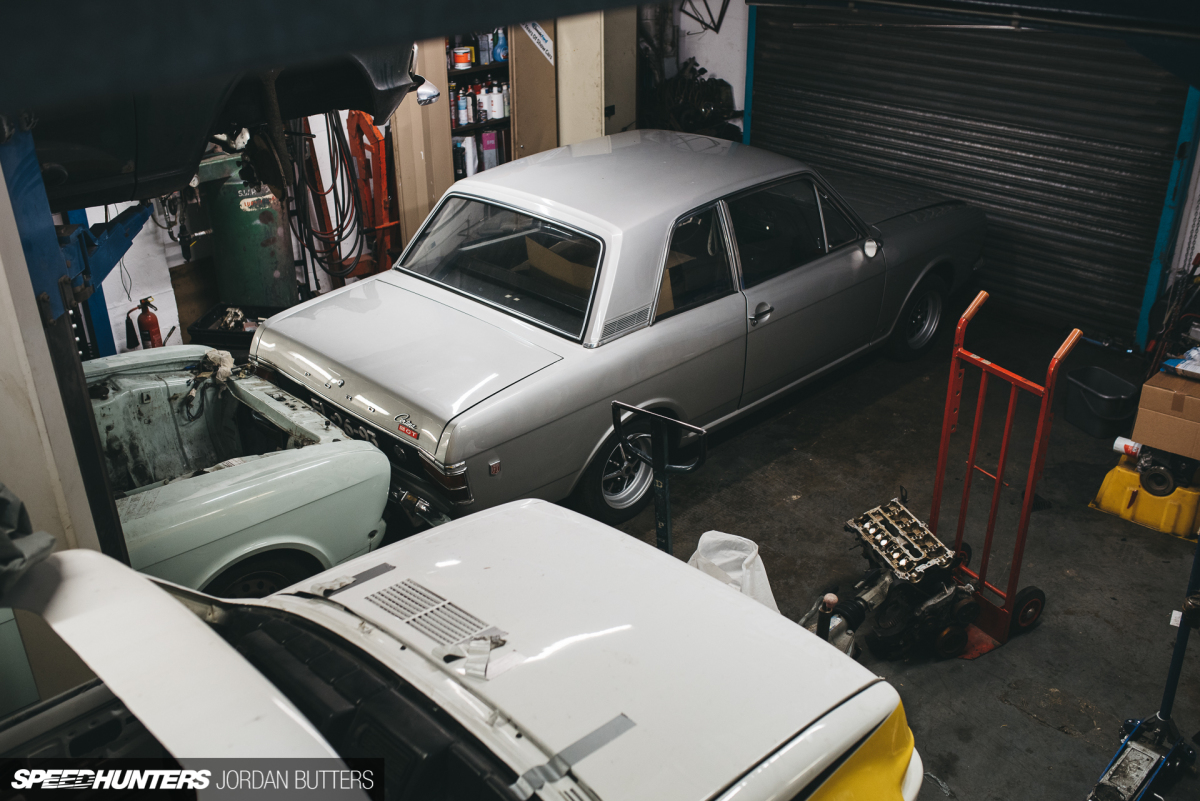 The growth in Retro Ford's business is easy to understand too. When Mk1 and Mk2 Escorts were worth £3,000, not many people would spend twice the car's value again putting an newer, more potent engine in. However, with the value of classic Fords as they are now, a £5,000 engine into a £20,000 car isn't a difficult prospect to comprehend.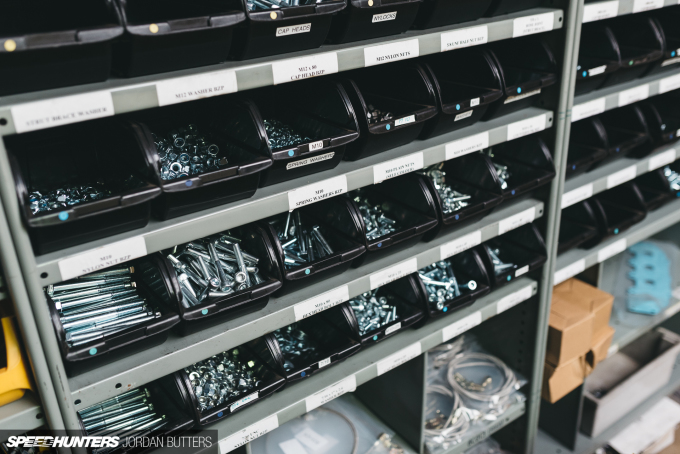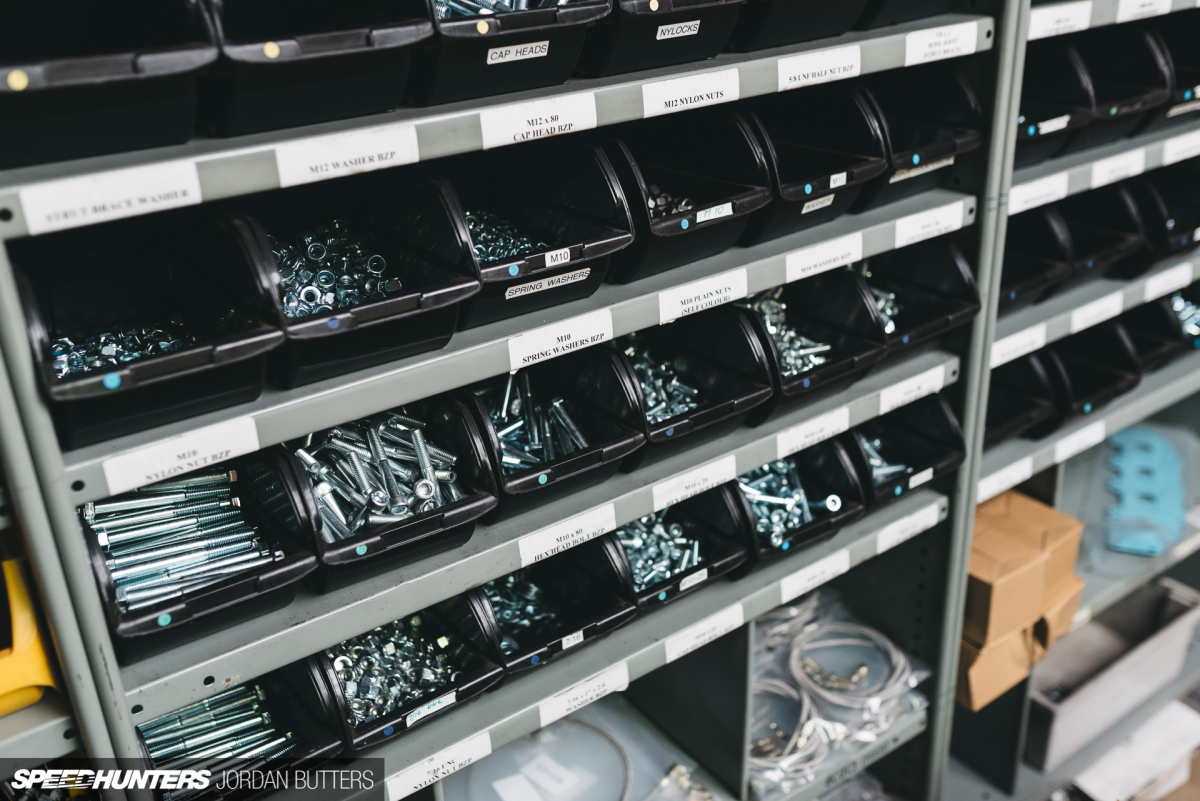 Today, the Retro Ford workshop is a tale of two halves. Some parts of the shop greet you with OCD-like organisation. These are generally the areas in which completed products goes through final assembly, quality control and packing.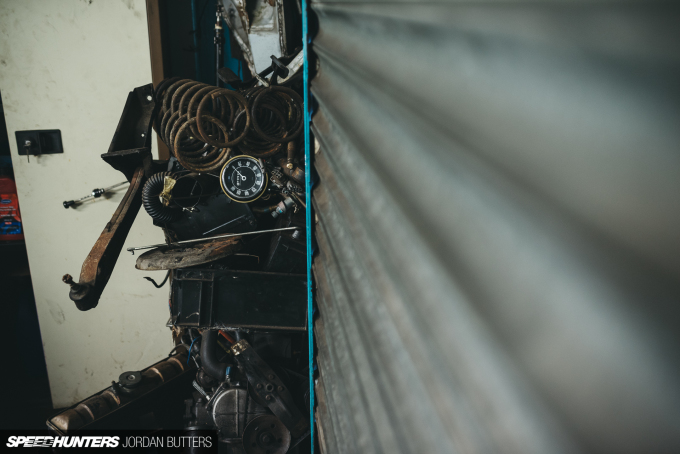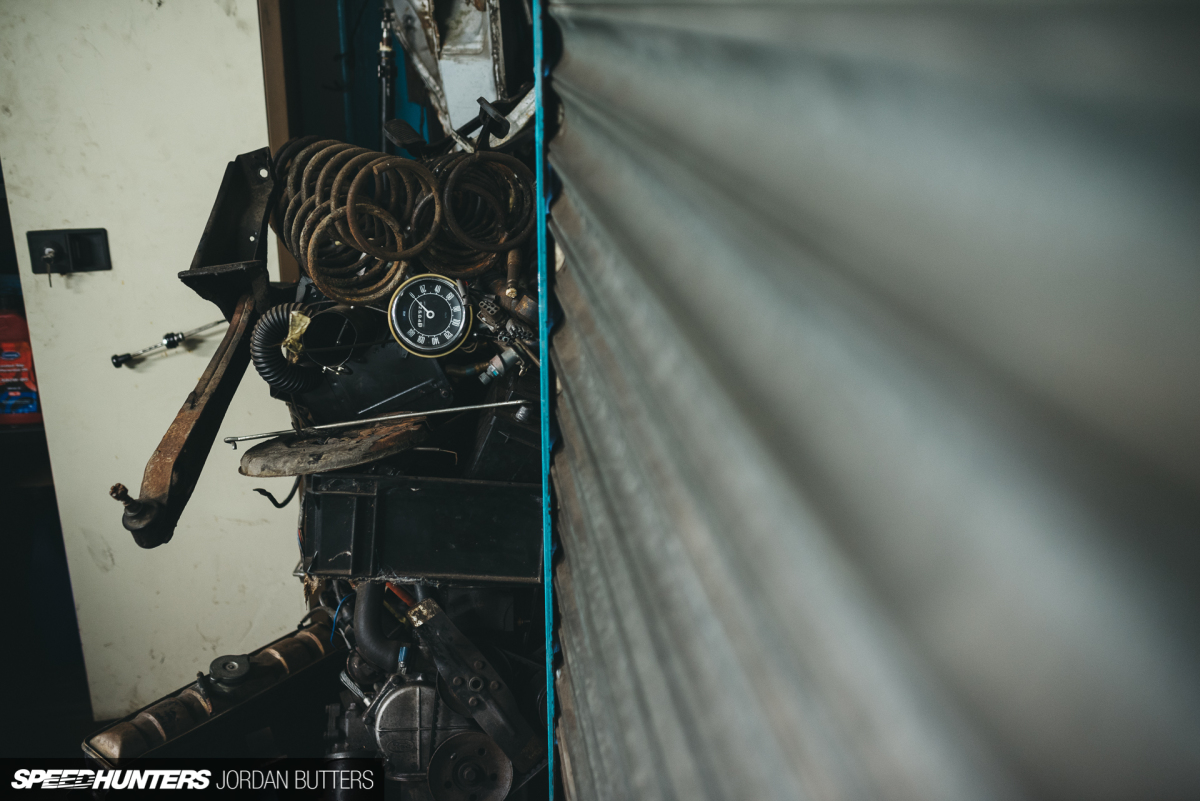 Elsewhere there are clear signs of a creative mind at play and a more chaotic aesthetic ensues. These are the areas in which the products are dreamt up, tweaked, tinkered with and tested to ensure a perfect fit and onward reliability.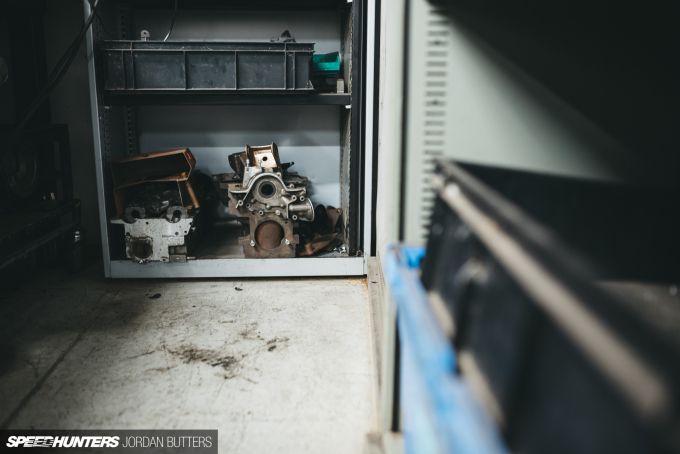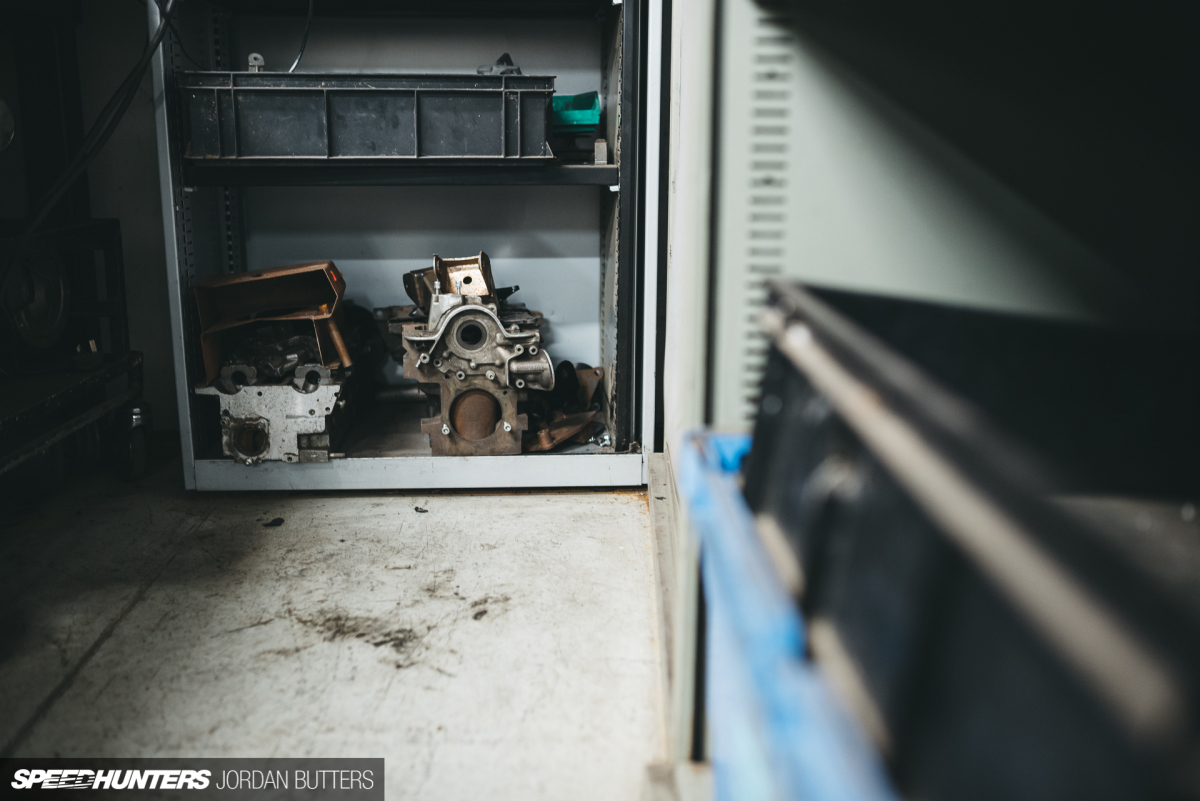 Dave apologises for the unkempt nature of the place, but to be honest, I always prefer to see these sorts of environments in their natural state.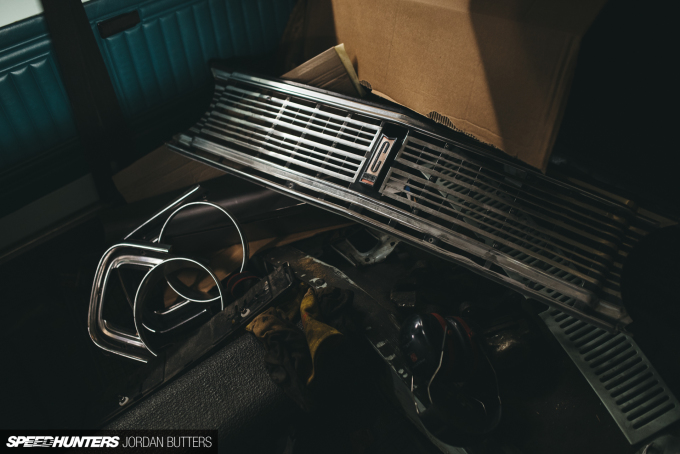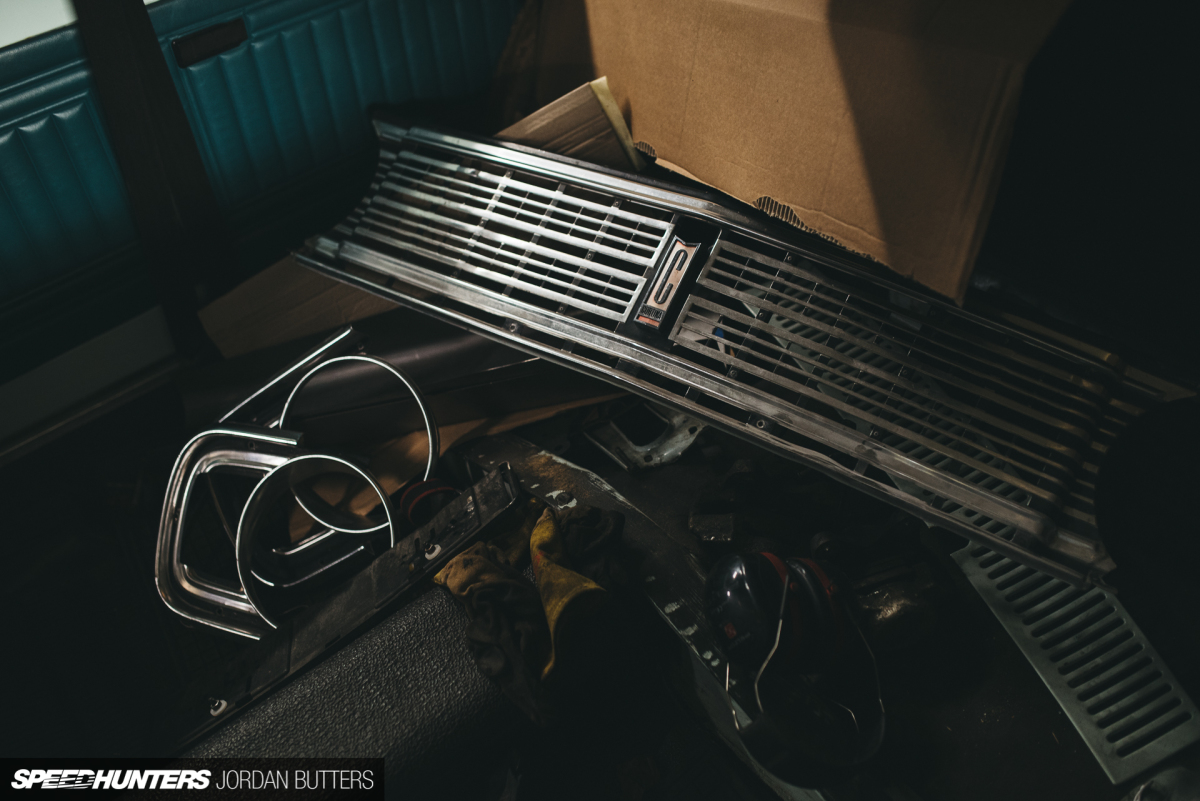 Workshops like this have countless amounts more character and charm than crisp, sterile environments. This is a living, working hub of activity, and all the trinkets and parts scattered around are what gives it its charm.
Dave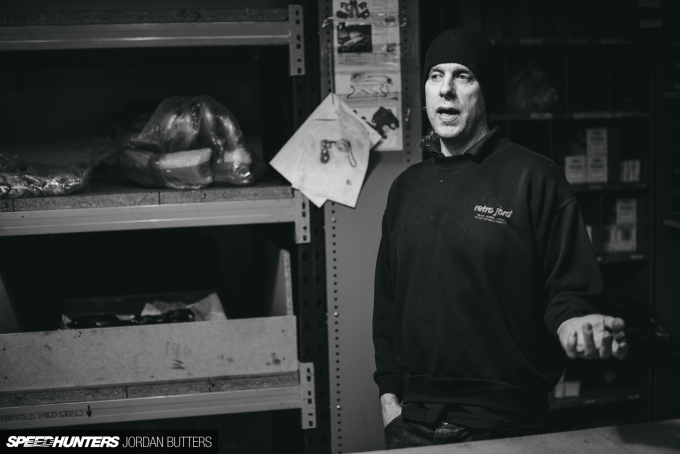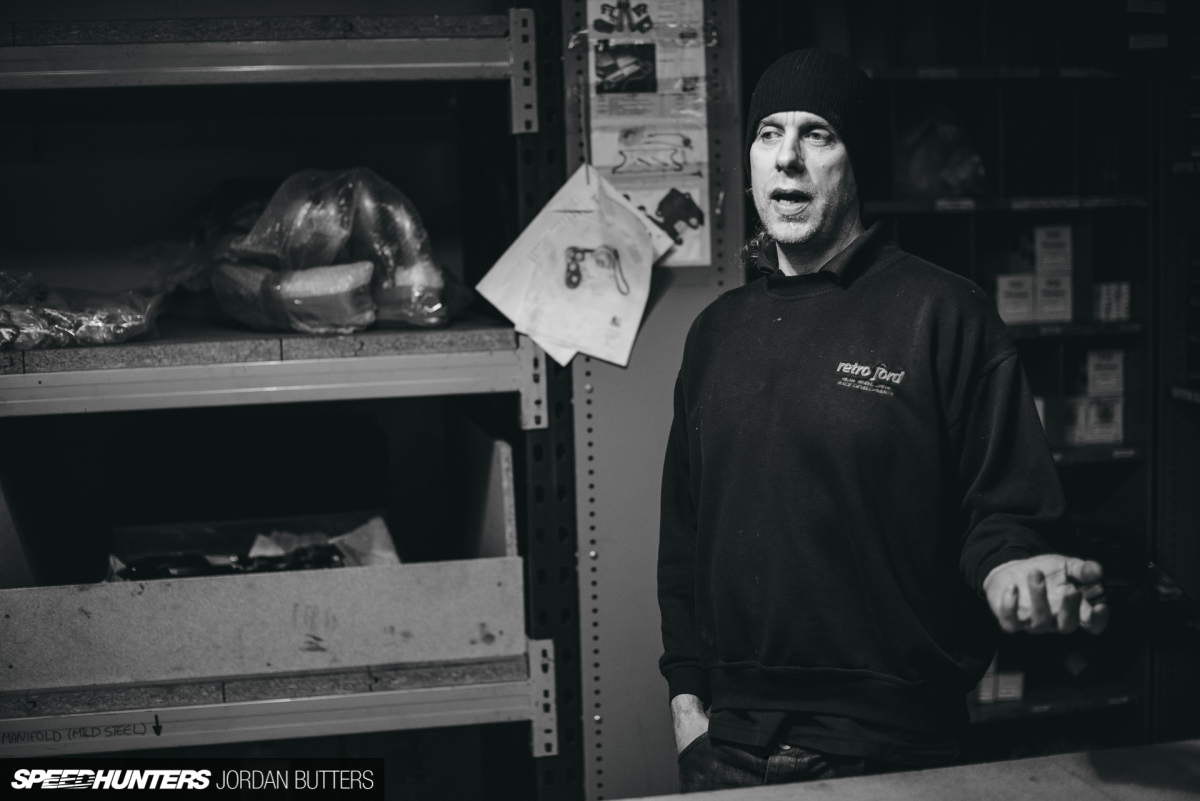 This is Dave. He's down to Earth and knows his Fords inside out. Pick up the phone and call Retro Ford for help or advice and you'll either be speaking to the man himself, or his colleague Carl, who also helps create and fabricate some of Retro Ford's specialist products.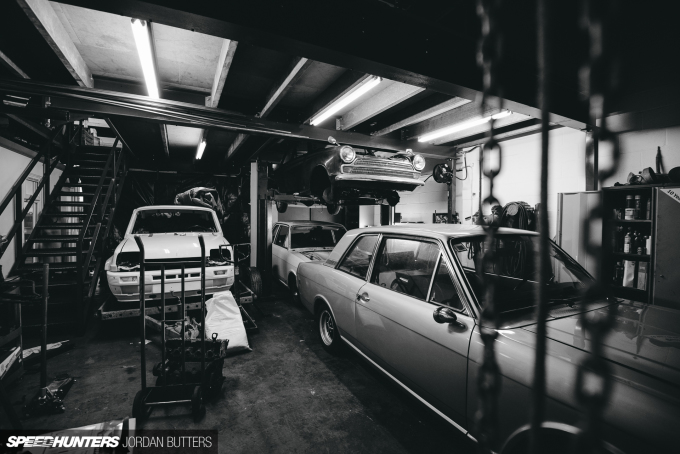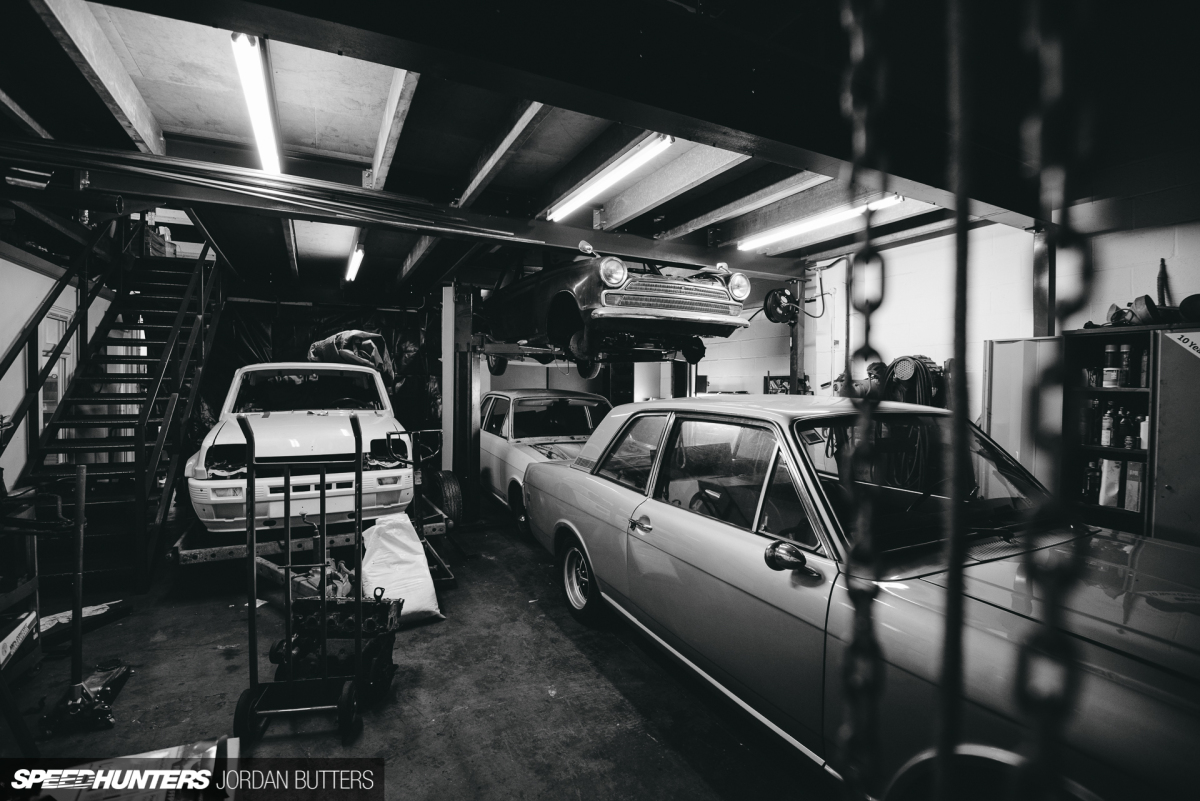 The front part of the shop is where new products are test-fitted and developed. The Mk2 Cortina 1500 GT at the front is a recent acquisition from Portugal, while the Mk1 on the ramp is a test mule for a new Retro Ford rack and pinion conversion. Before you ask, the Renault 5 at the back is being stored for a friend; the Ford market keeps Dave pretty busy, so I'm not sure he's ready to turn his talents to French hot hatches just yet.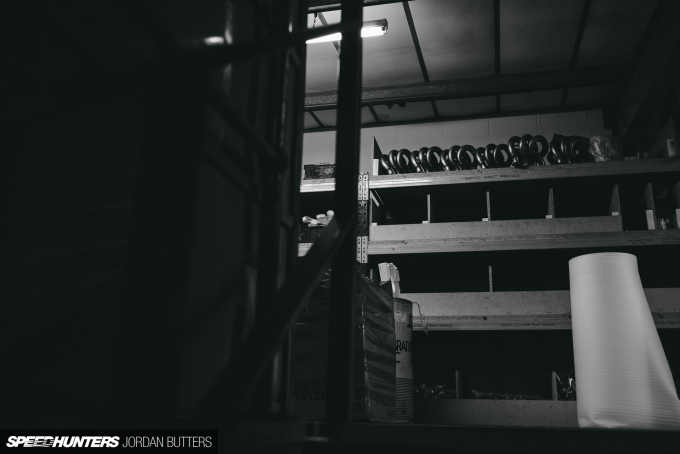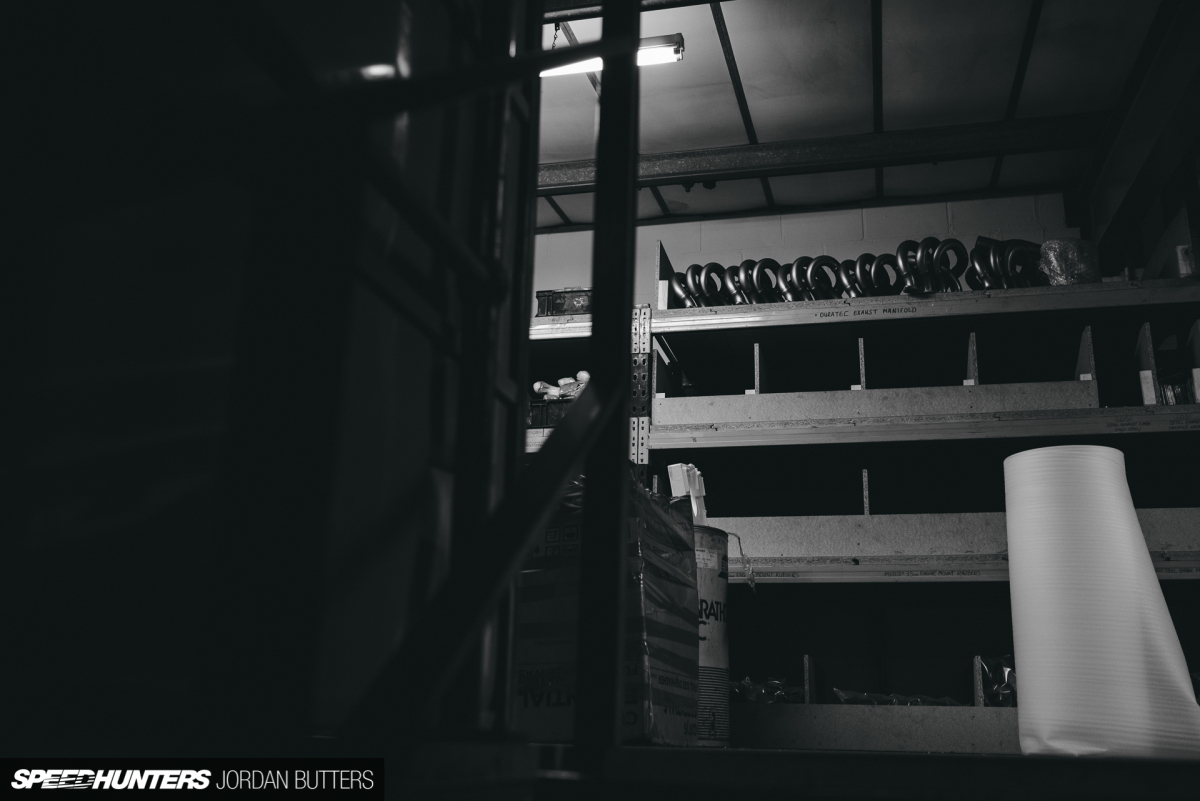 Ascend the stairway to the workshop mezzanine and you arrive in retro Ford heaven. Storage racking houses the row upon row of parts, the sort that you covet if you've got your eye on mechanically modernising your classic Ford.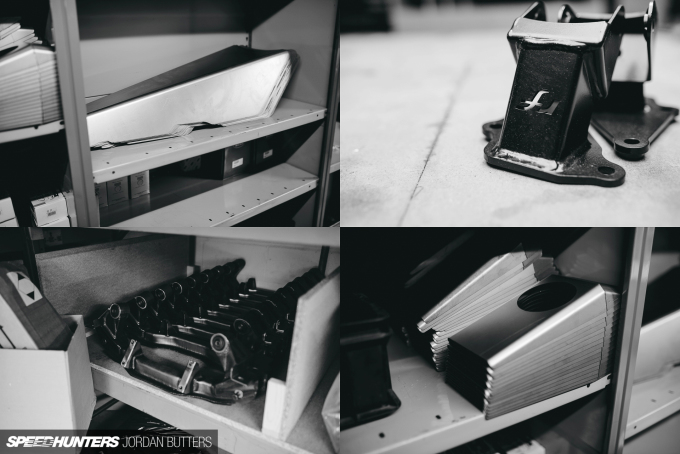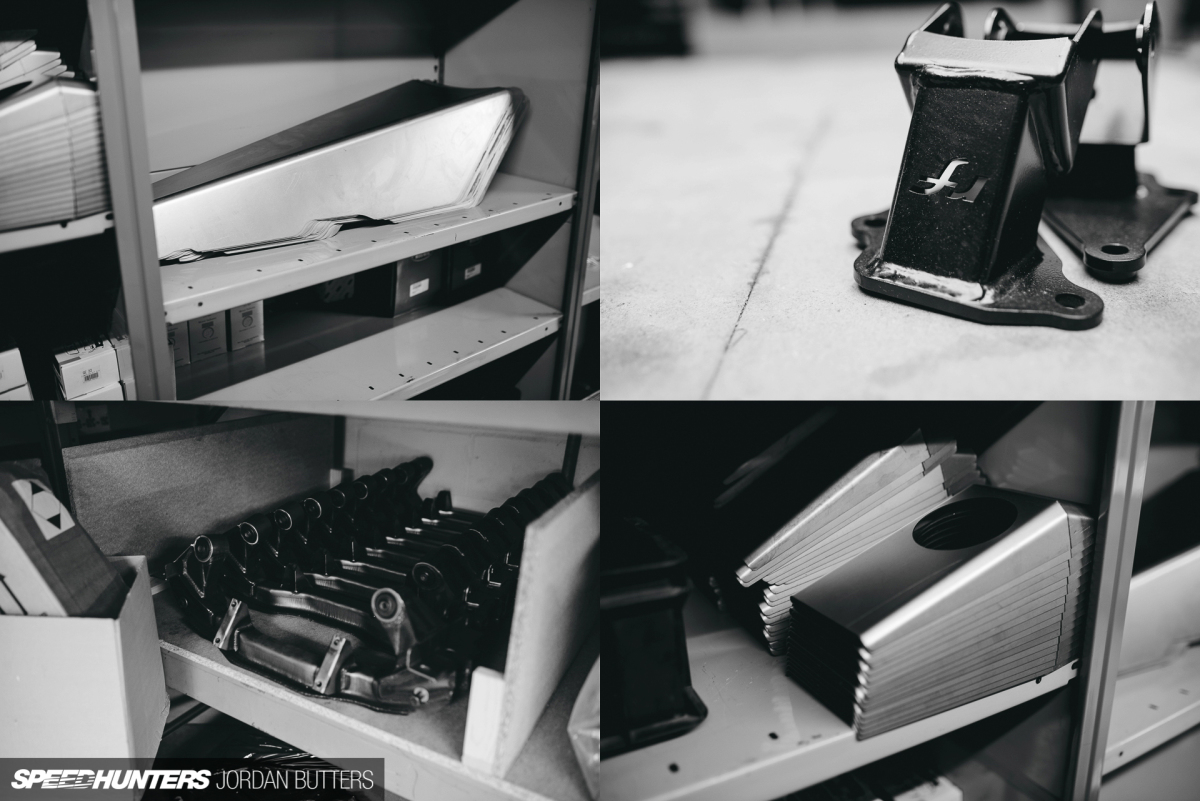 Most, if not all of the parts on offer are of Dave's original design. From exhaust manifolds to sumps and gearbox tunnels.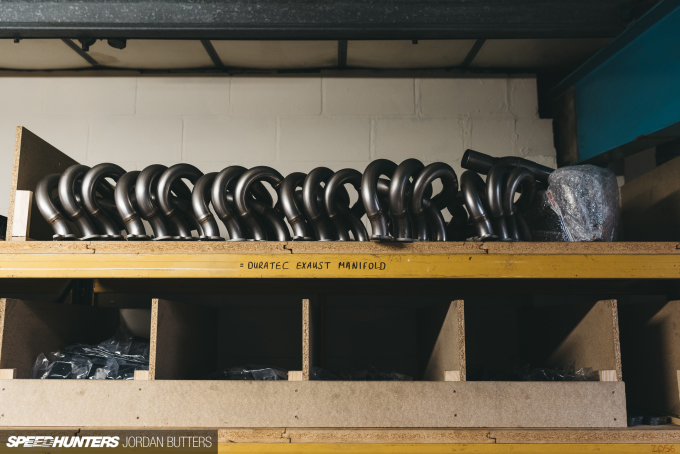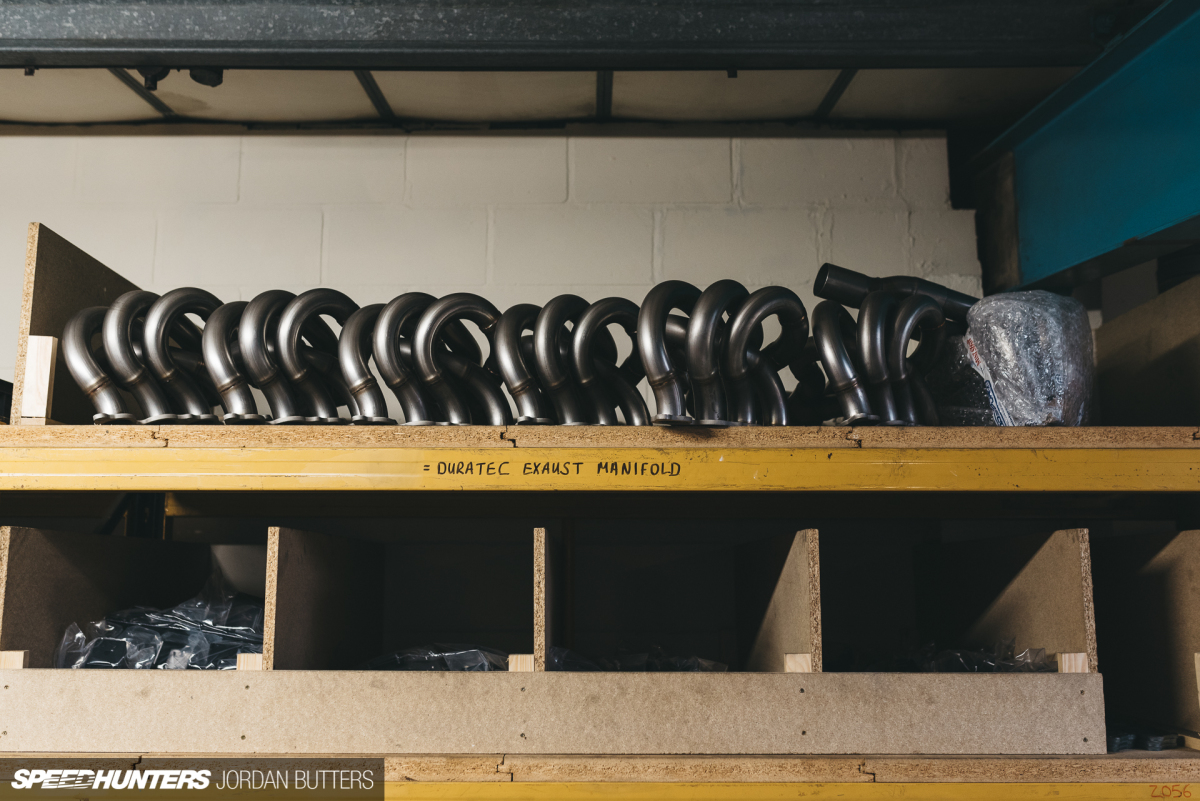 The production for many of Retro Ford's products are now outsourced off-site, simply due to their high demand; however every single product that goes out to customers is personally checked over by Dave or Carl to ensure that the ethos of quality is maintained.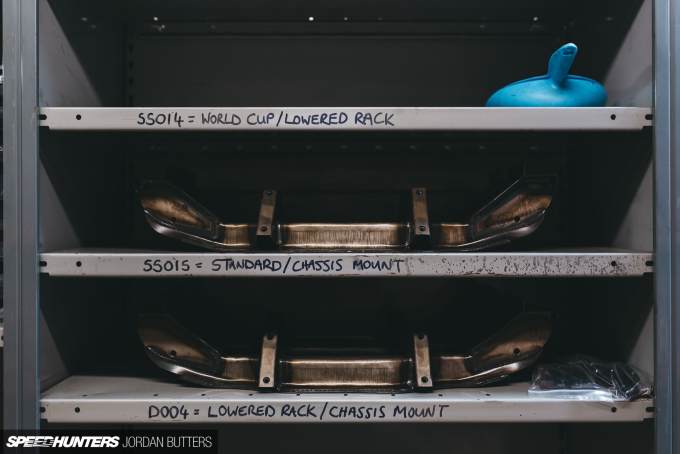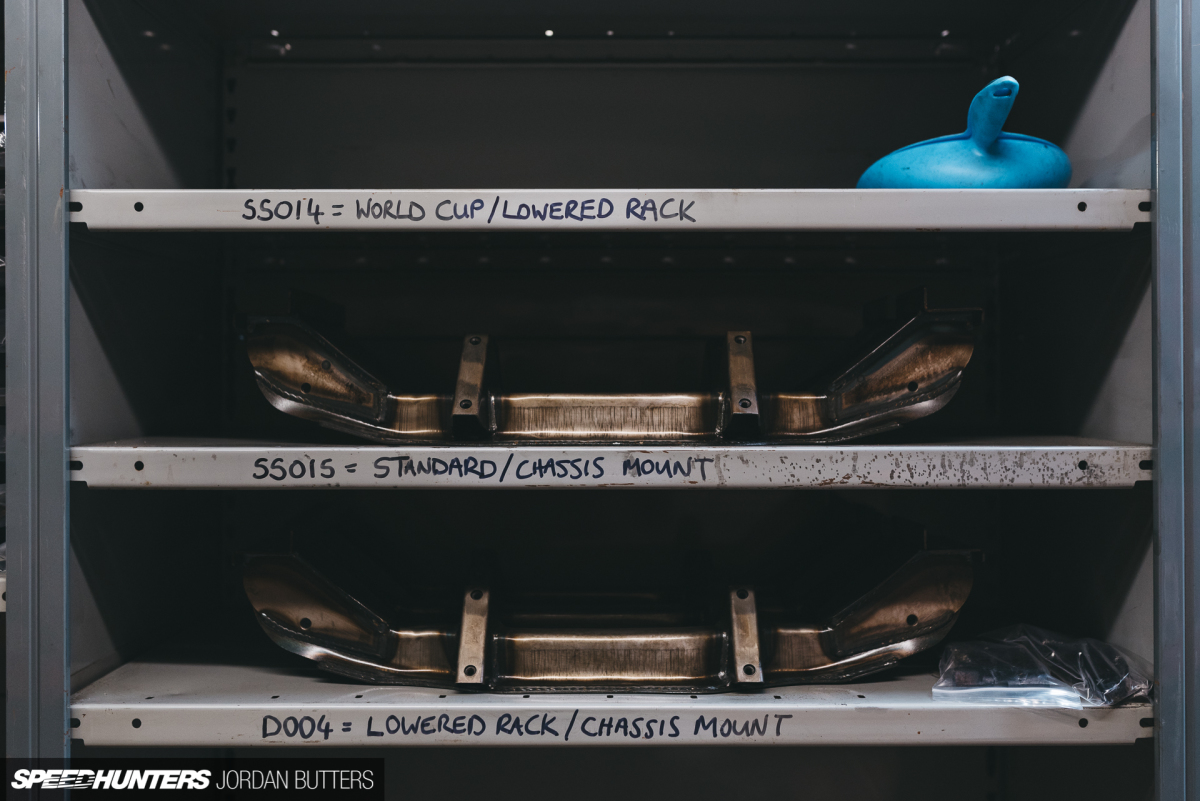 The scope of conversion parts Retro Ford offers are enough to make any builder's eyes light up. Imagine there was an off-the-shelf kit to drop your choice of engine into your beloved chassis? I'm sure the task would be made a lot less daunting for most of us!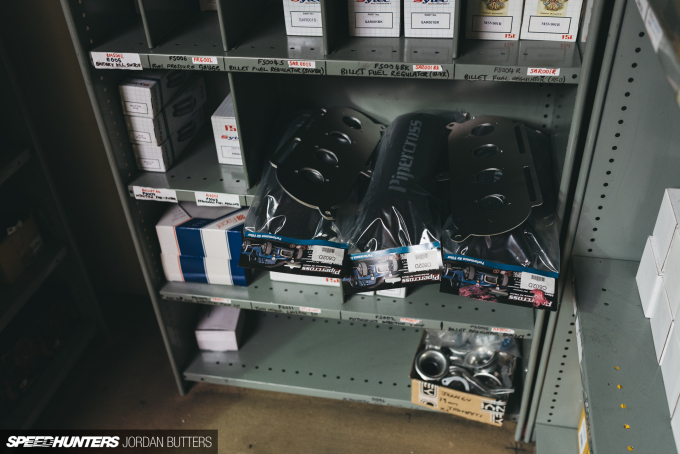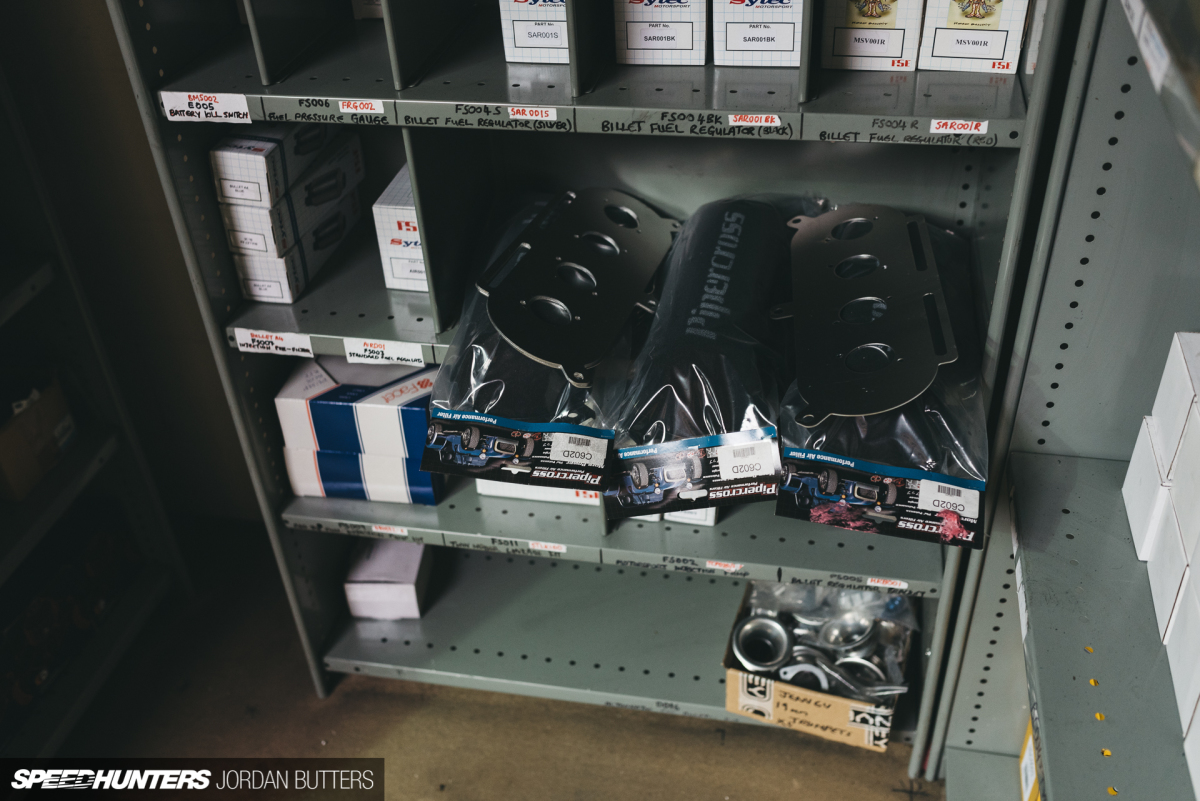 Whether you're just after a set of engine mounts or everything needed to drop in a Zetec or Duratec lump, Retro Ford is more than stocked and qualified to help. There's even talk of offering a full off-the-shelf 'bolt-in-and-go' Zetec conversion, including the engine, in the near future.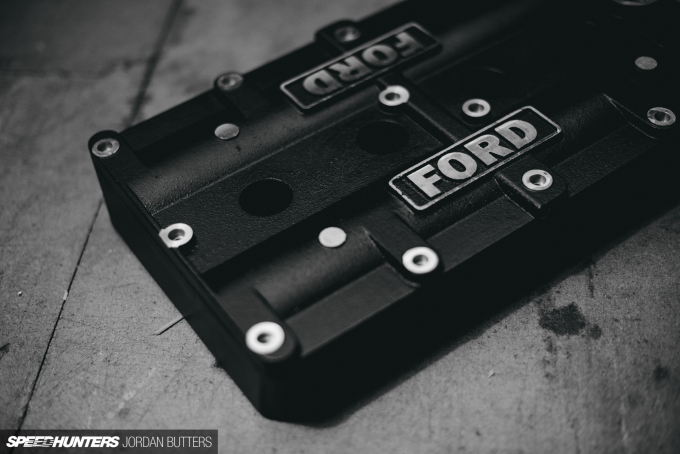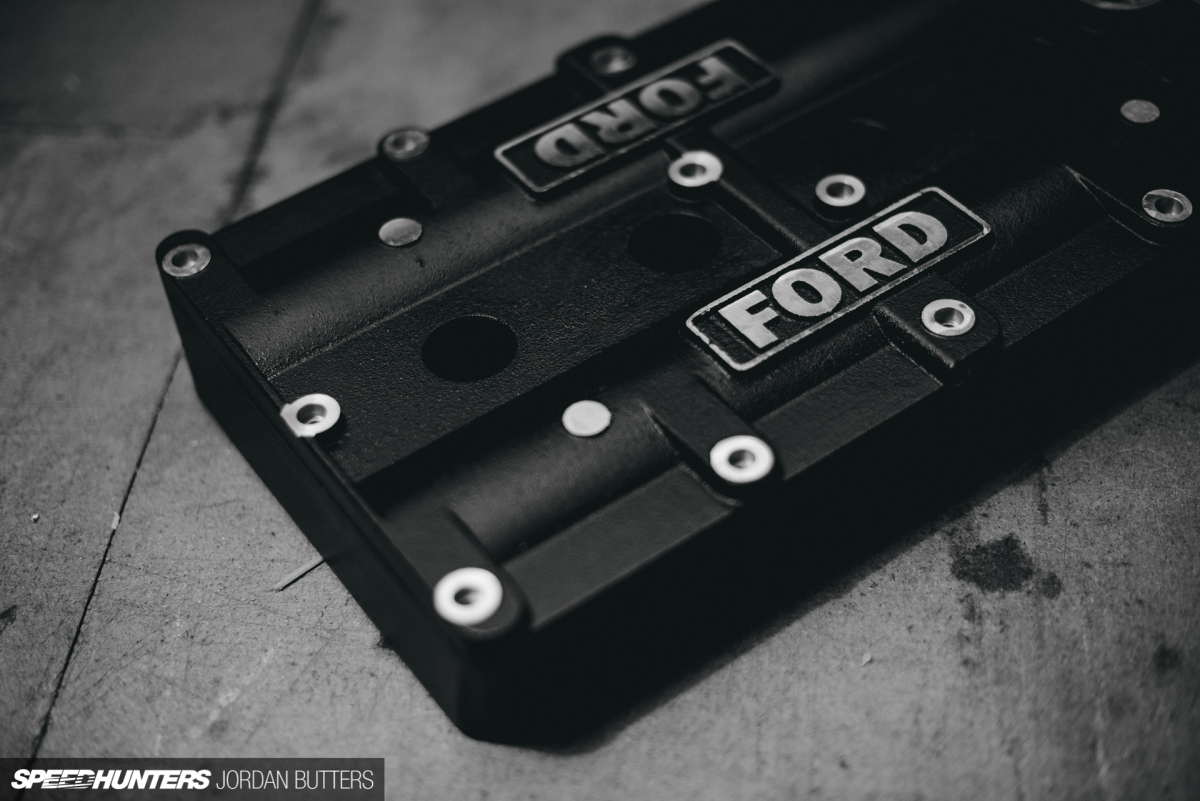 Want your modern Zetec to retain all of the charm of an original BDA engine? You need a BDA-look Zetec rocker cover. This has to be one of my favourite Retro Ford products. Dave tells me that the producers of Fast & Furious 6 purchased one for the film's Mk1 Escort, but it was sadly never seen in the movie.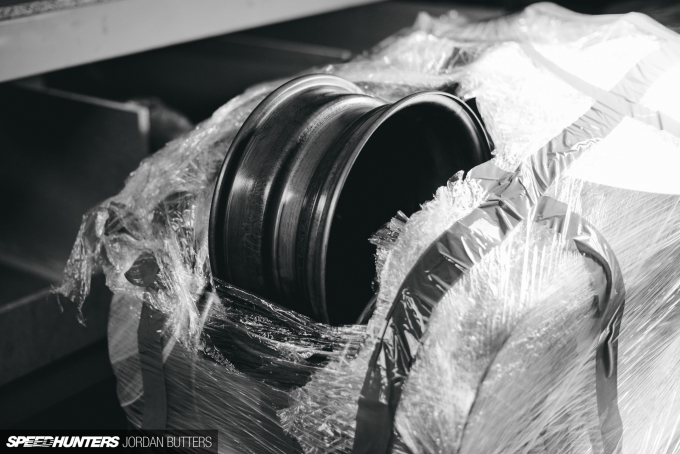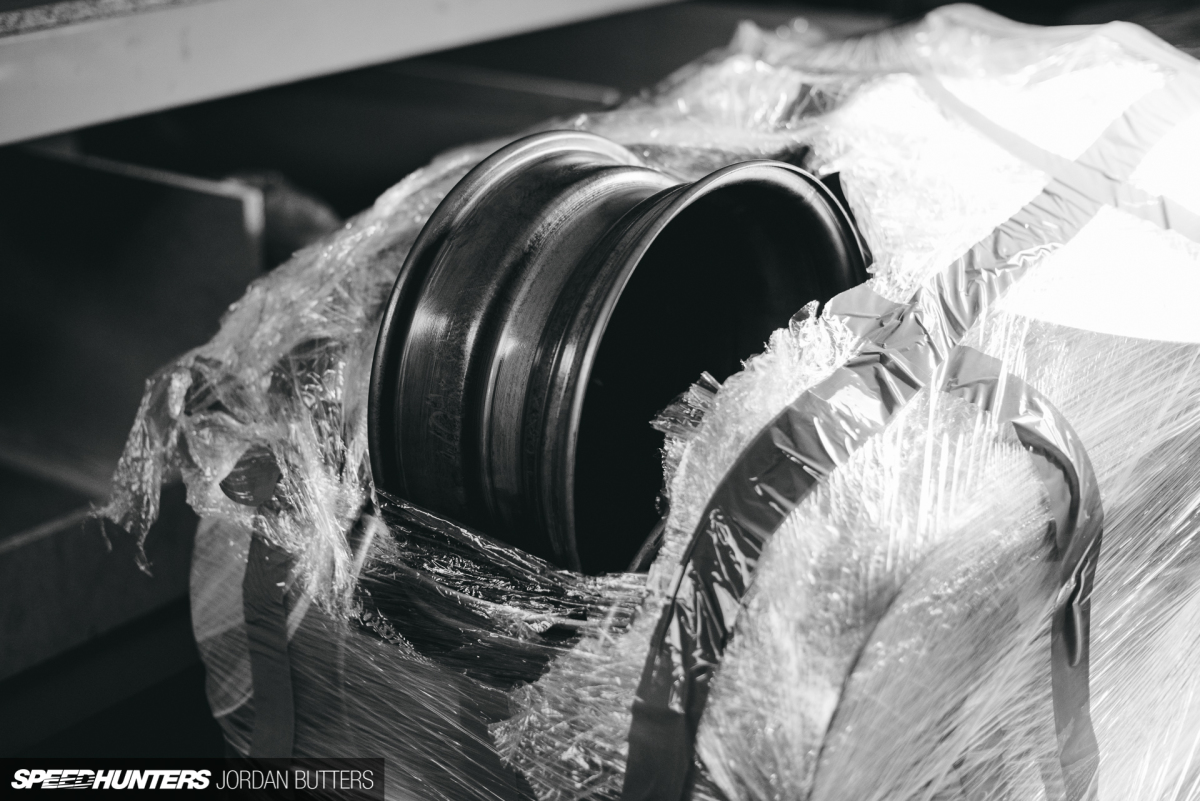 Custom Lotus Cortina wheels are another one of Retro Ford's popular product lines. Dave buys original Cortina steel wheels as and when he can, and mates the centres up (so that the stock hubcaps still fit) with new, widened barrels in either 5.5-, 6- or 7-inch widths. The biggest problem is sourcing enough centres to fill the demand, although Retro Ford may be starting production on its own centres in the near future.
An Understandable Obsession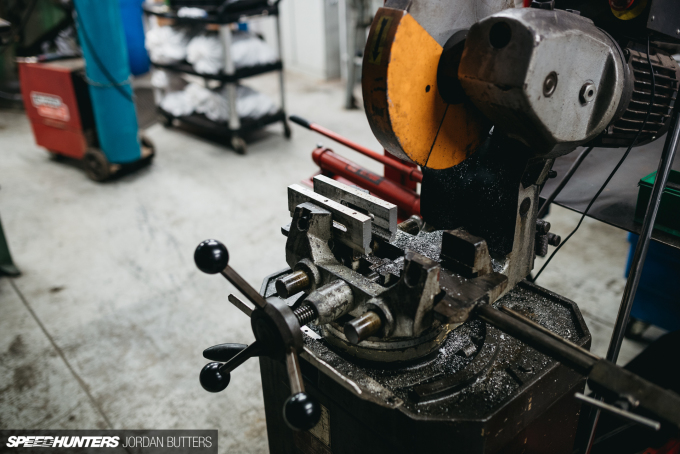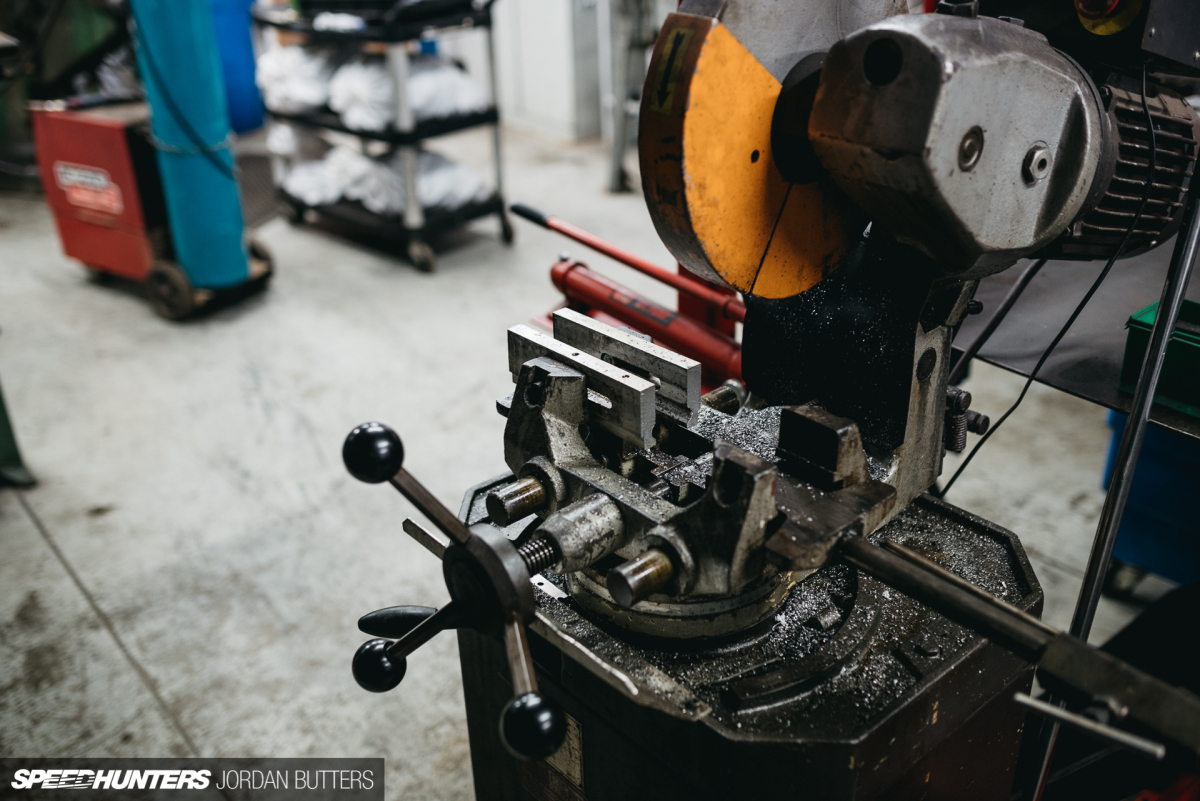 Just because a product has been developed that doesn't stop Dave constantly striving to improve it. Research and development is a never-ending process at Retro Ford.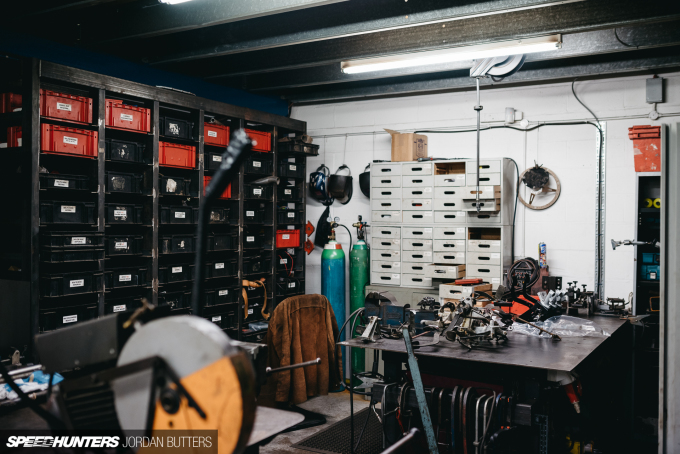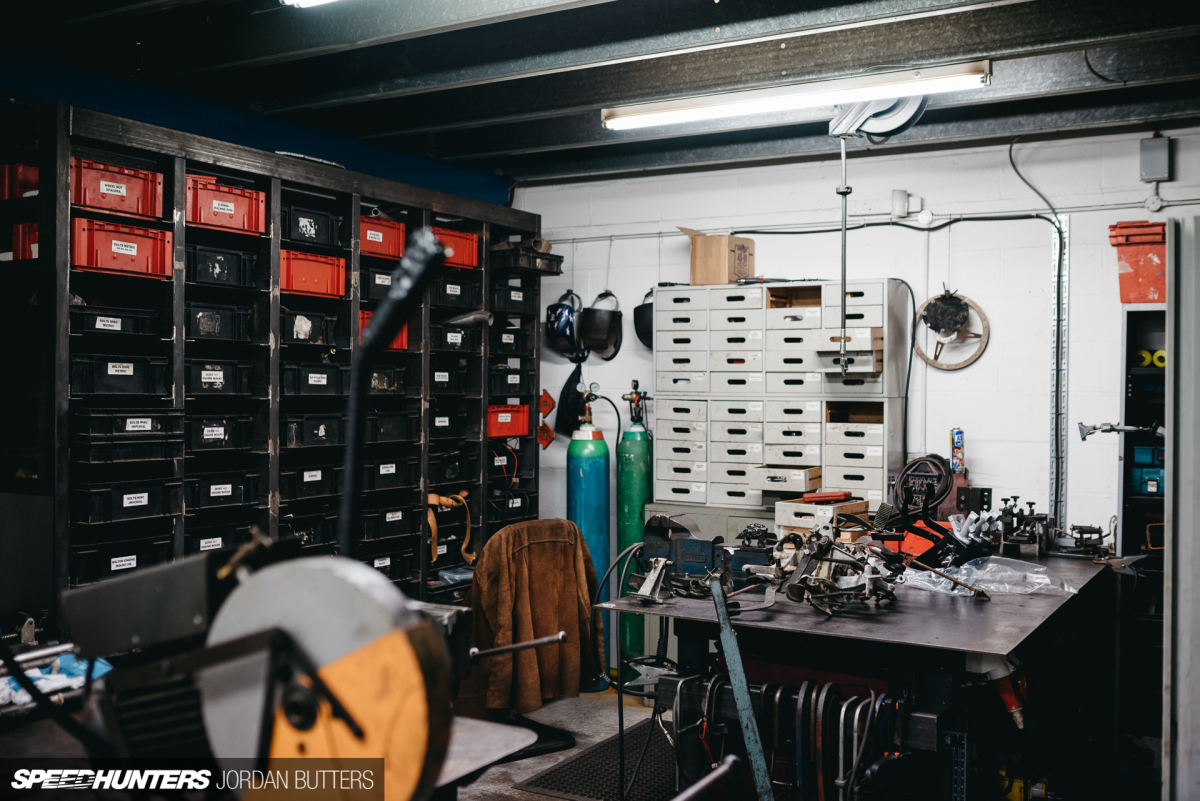 At the back of the shop is the machine workshop. This is where the bulk of the R&D takes place, as well as assembly of the in-house manufactured products.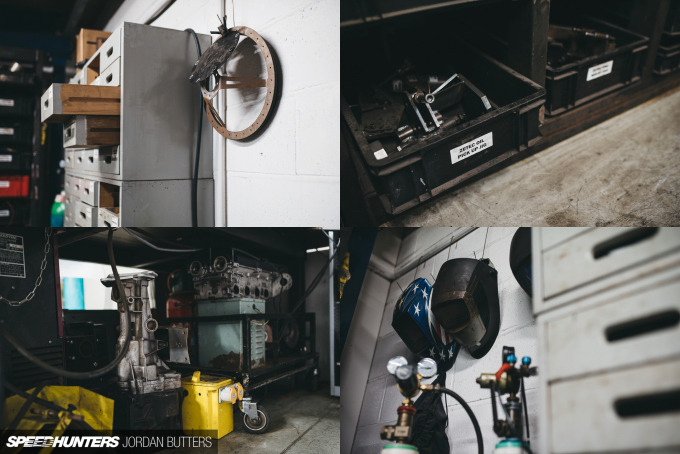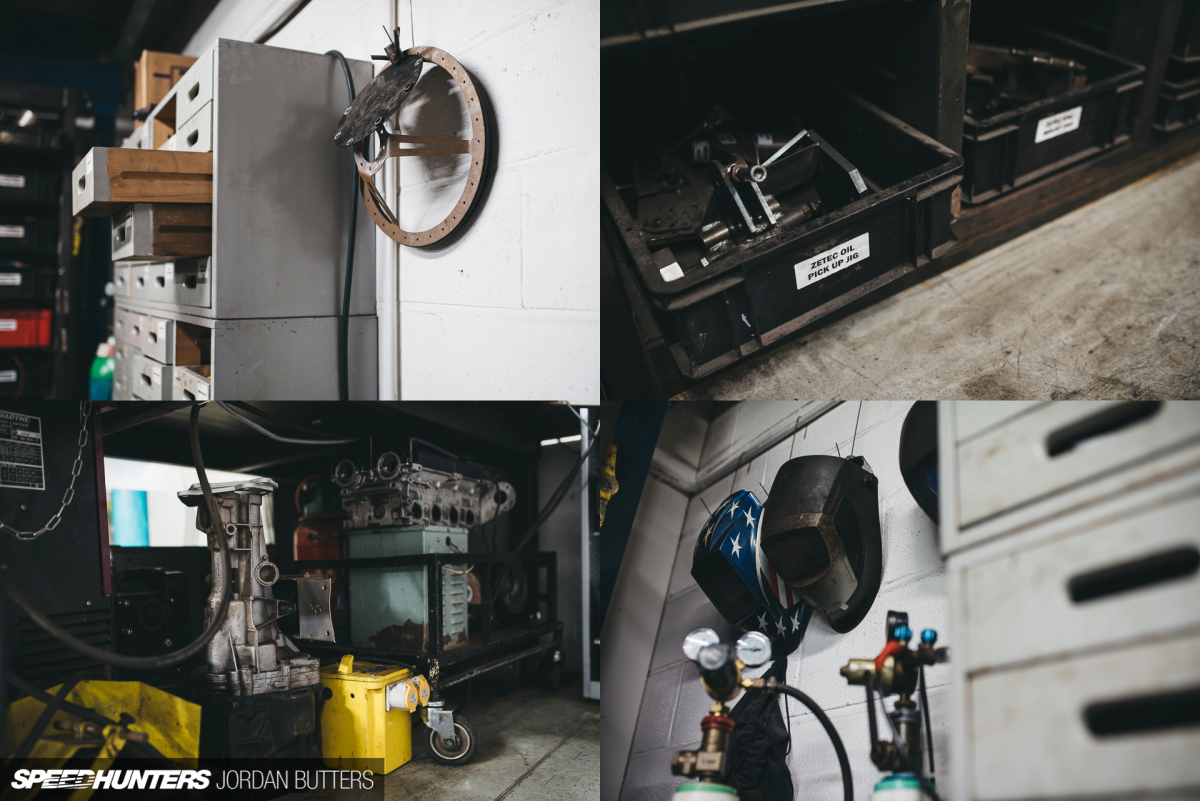 This part of the shop is littered with spare gearboxes, engines, parts and all manner of curious-looking jigs. Self constructed steel fittings that, although worthless to anyone else, are the invaluable foundation of Retro Ford's manufacturing process.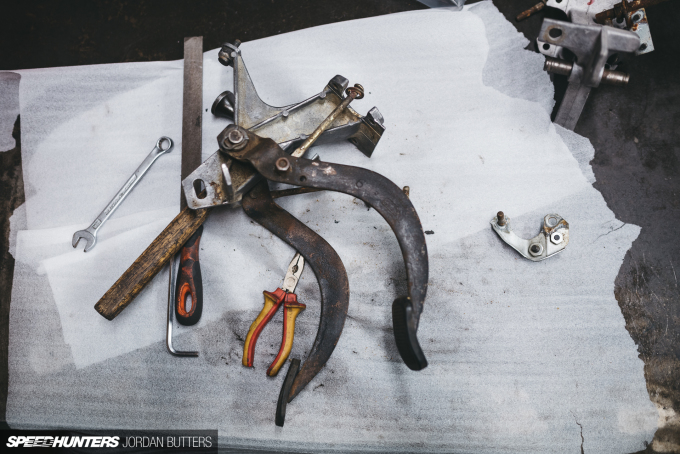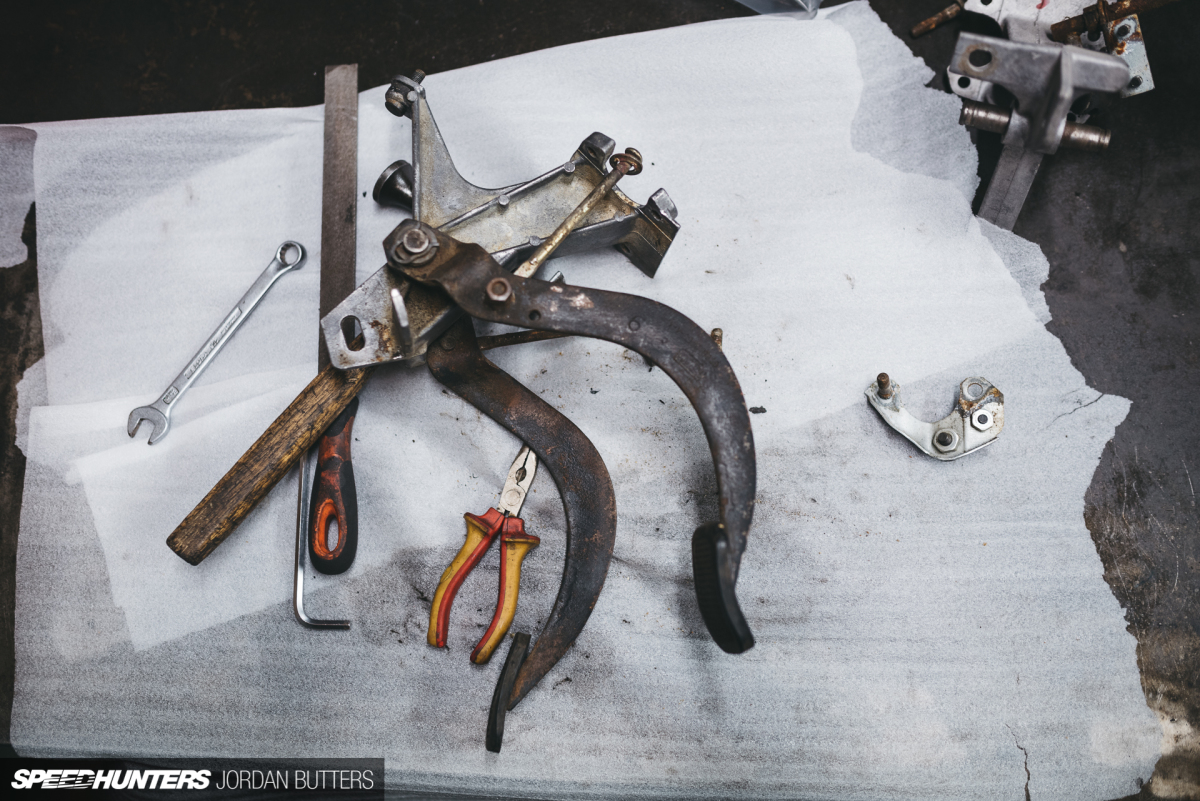 When I visited, there was a production line of Cortina pedal boxes on the workbench midway through receiving a new lease of life. This is one product that Retro Ford handles entirely in-house.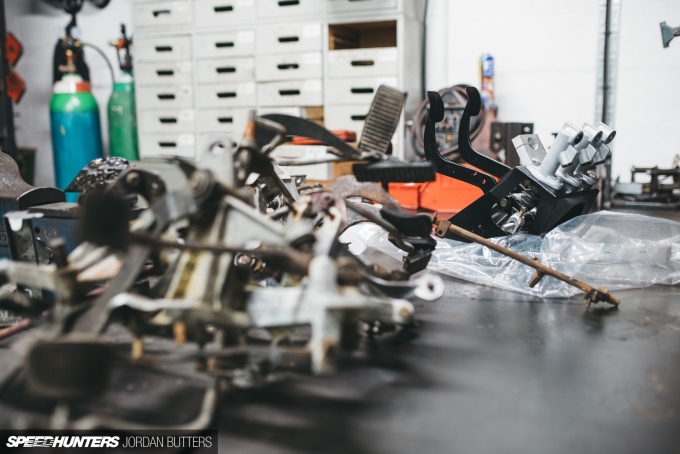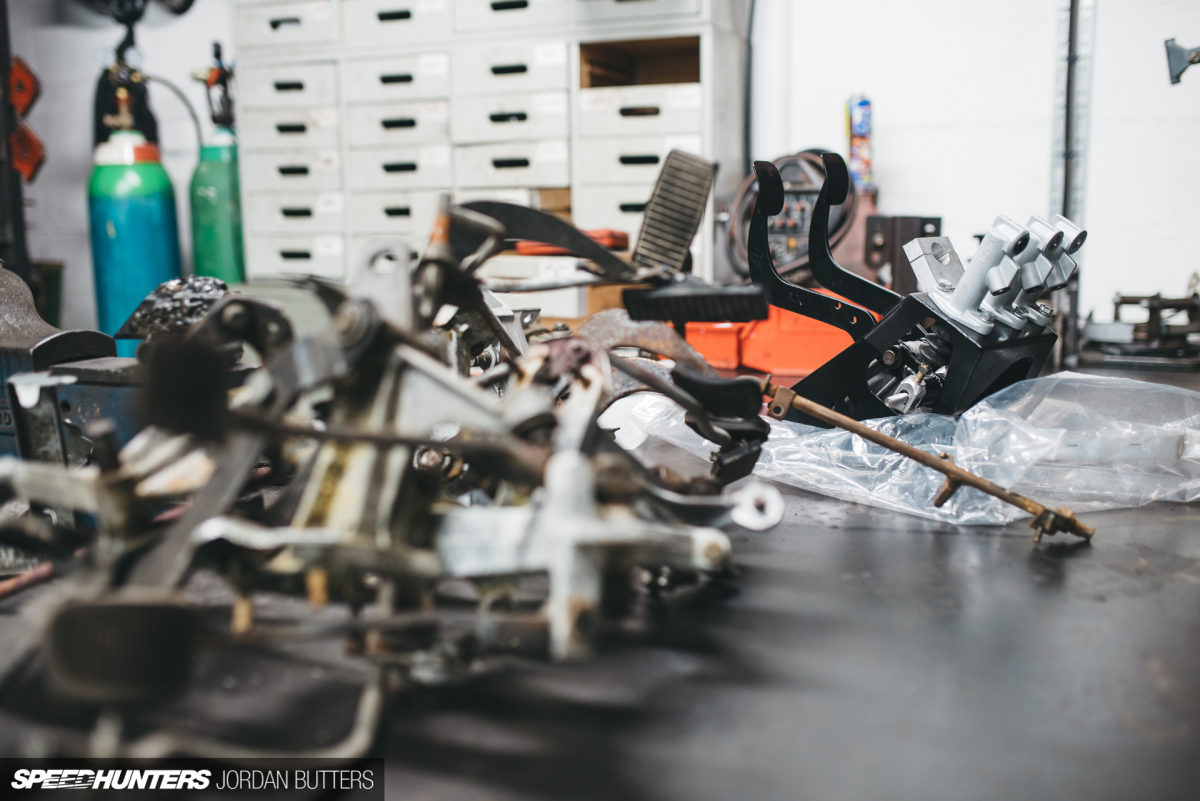 Historic rallying regulations state that original pedals and mounting points must be retained, so Retro Ford disassembles the stock pedal box and rehouses the refurbished original pedals with the addition of in-car cylinders. Voila – an adjustable-bias Cortina pedal box that ticks all the right boxes.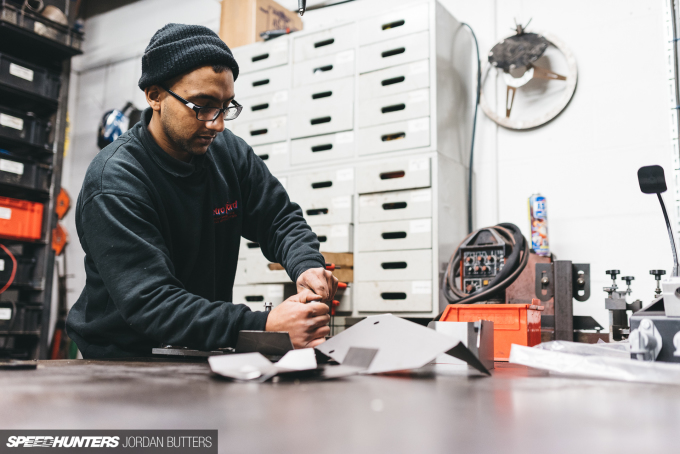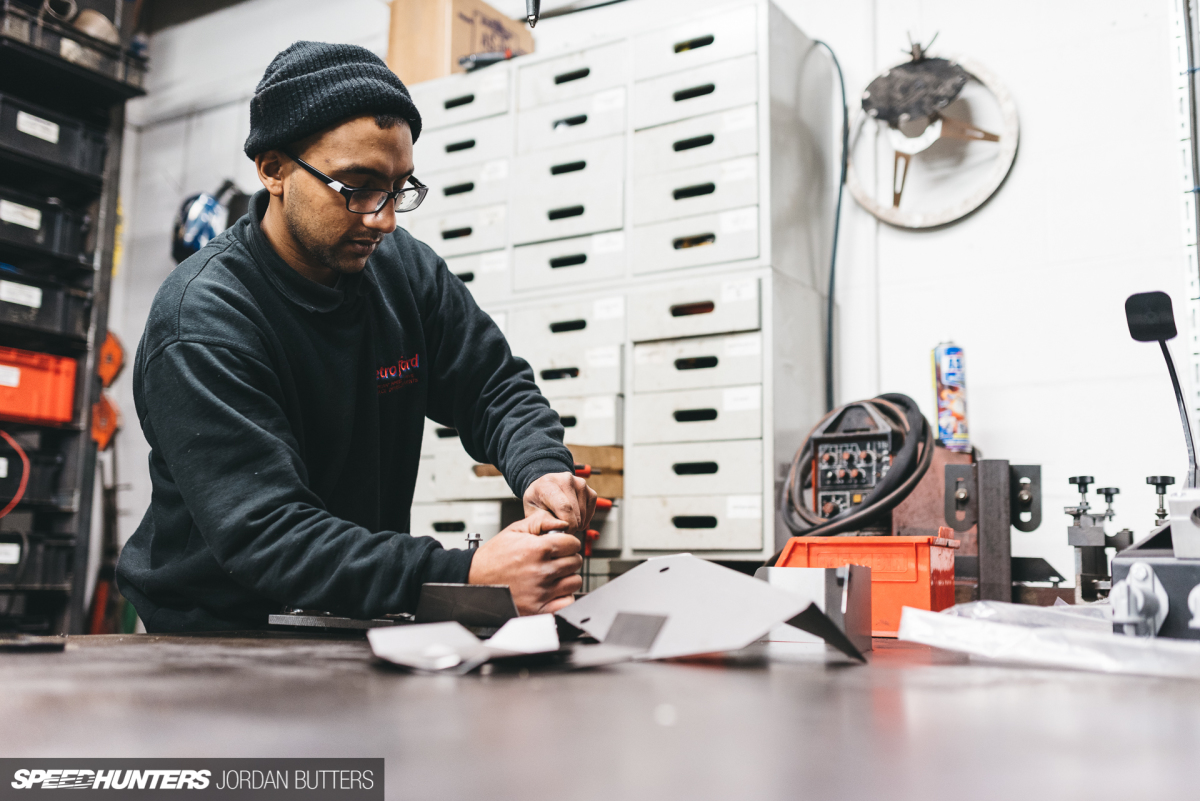 While the Zetec conversion sumps are cast items, produced off-site, Duratec conversions aren't as commonplace, so Dave and Carl handle production of these items themselves. The sump starts life much like a jigsaw puzzle; a custom jig holds the pieces in place, allowing Carl to tack the pieces together.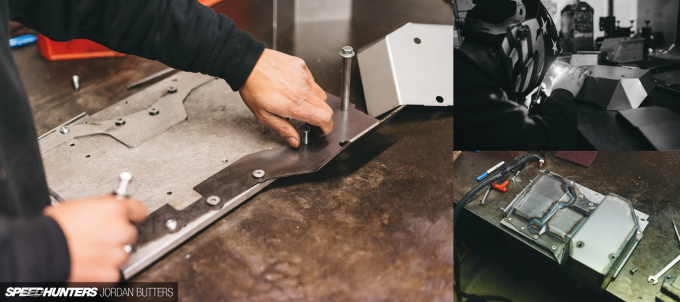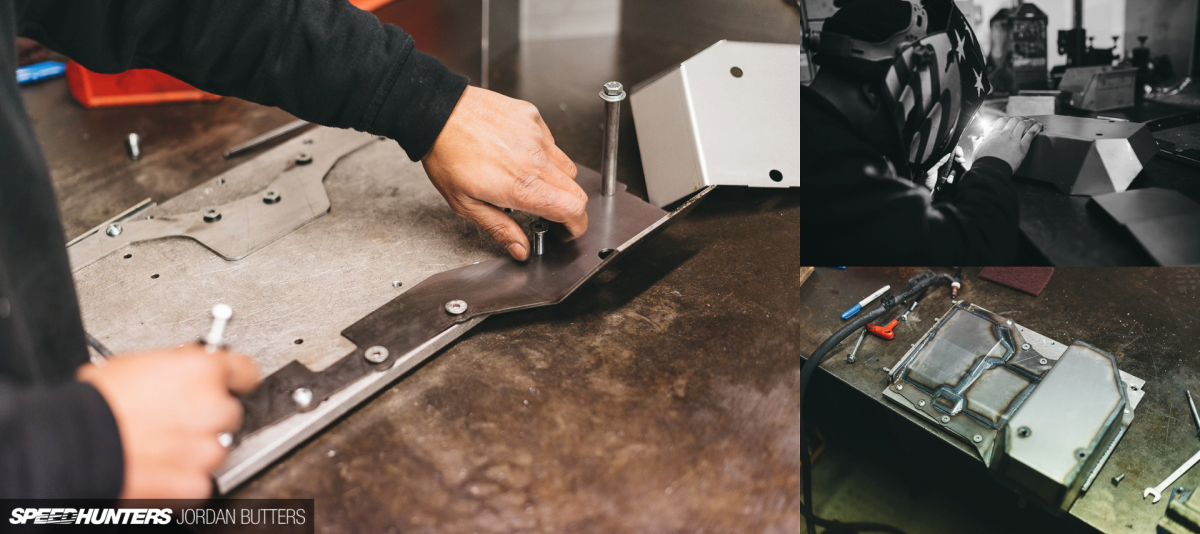 An hour or so's welding later and production of the sump is almost complete, with just some finishing touches required.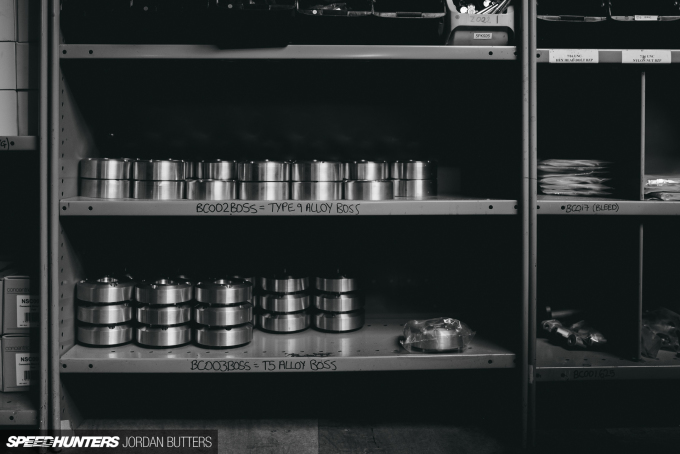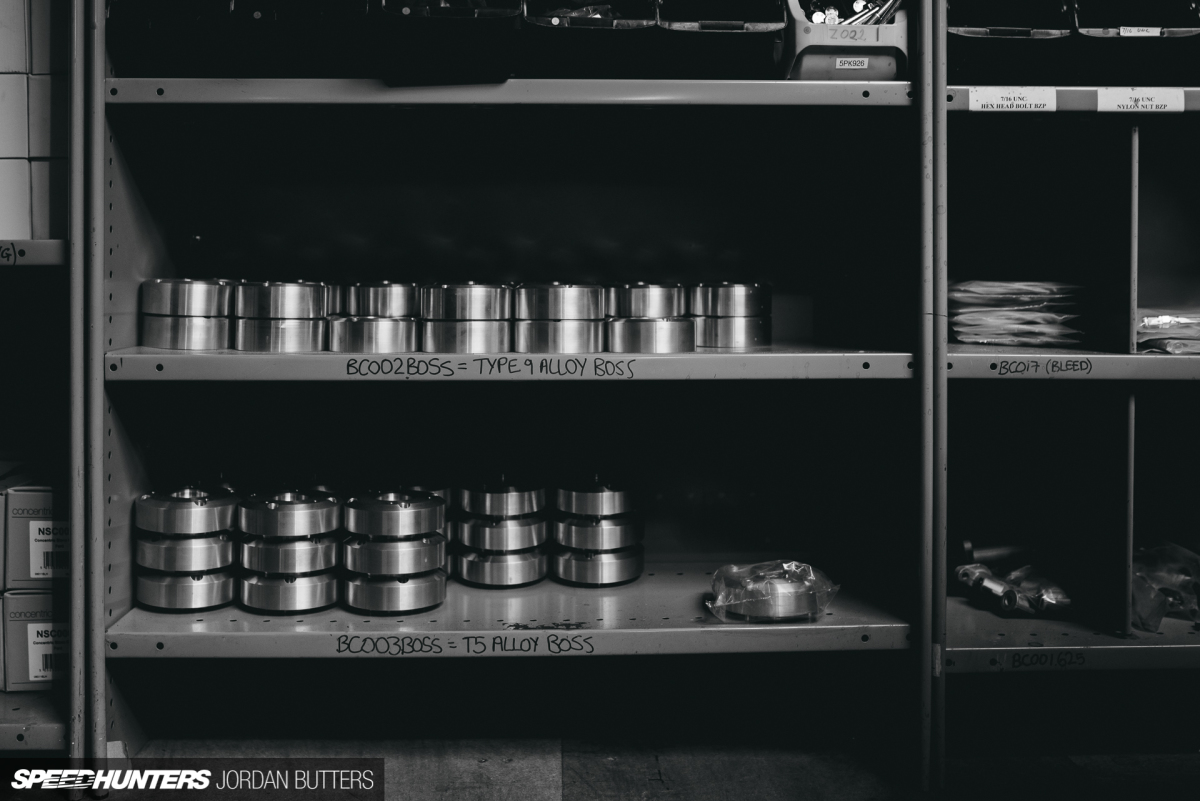 Retro Ford's products are Dave's pride and joy, and he doesn't put his company name to anything that hasn't been tried and tested by himself. I questioned this notion, as he can't own all the required permutations of classic Ford chassis and try all the popular conversions out himself before designing a product, can he?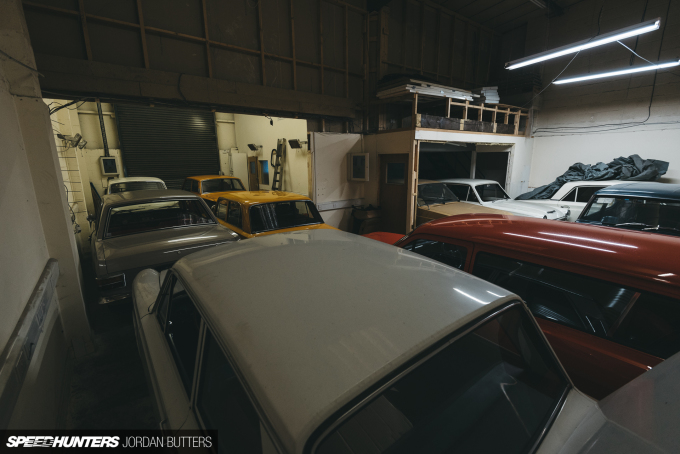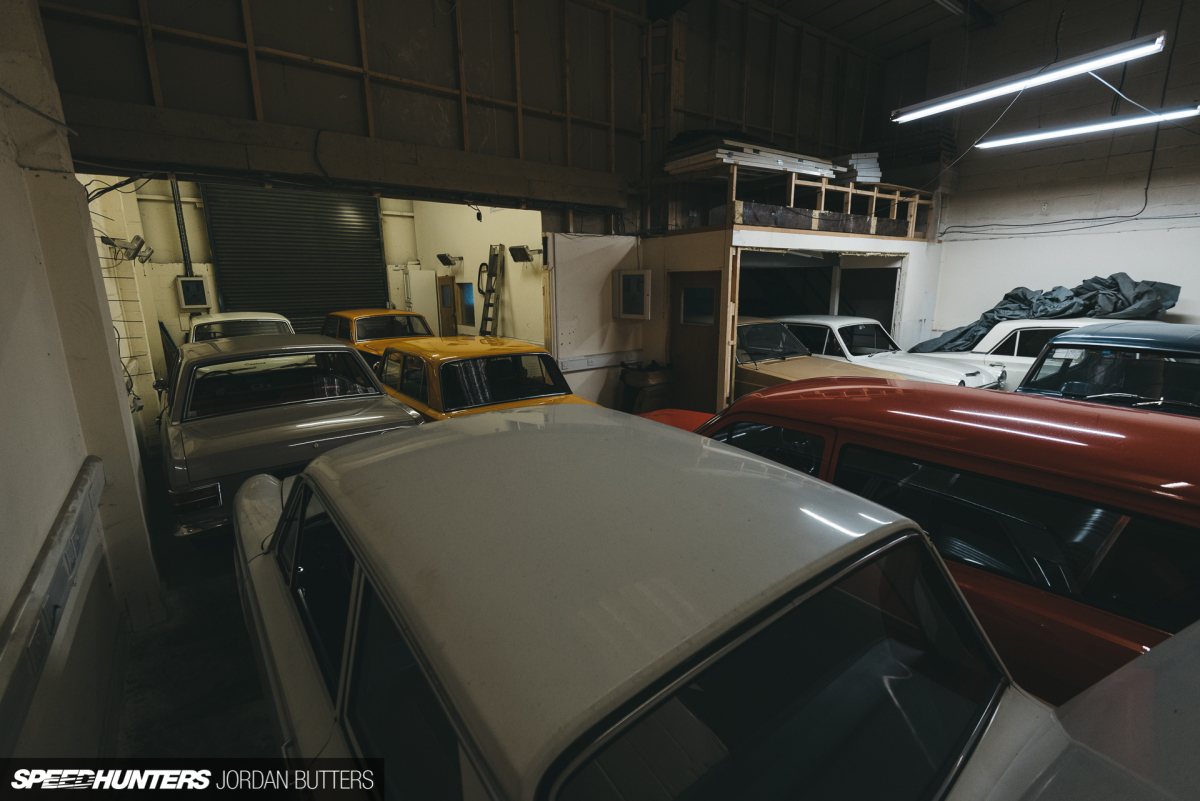 Well, it turns out he can, and almost does. Dave took me on a short road-trip to his second unit, which houses his modest collection of classic Fords. This unit is a masterclass in efficient use of storage space. Although at this point, Dave's operating a strict one-in, one-out policy.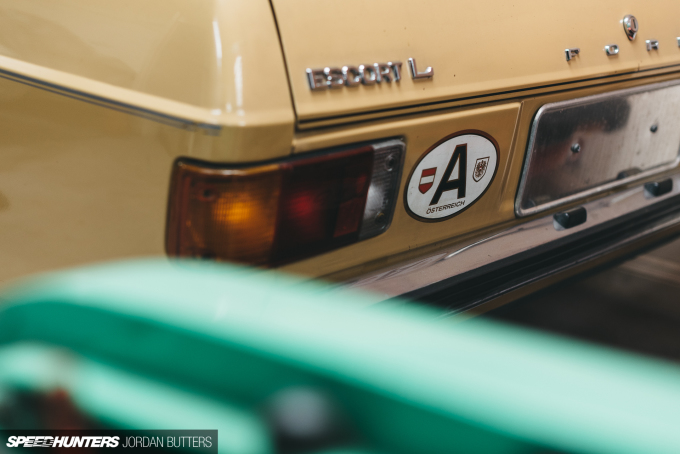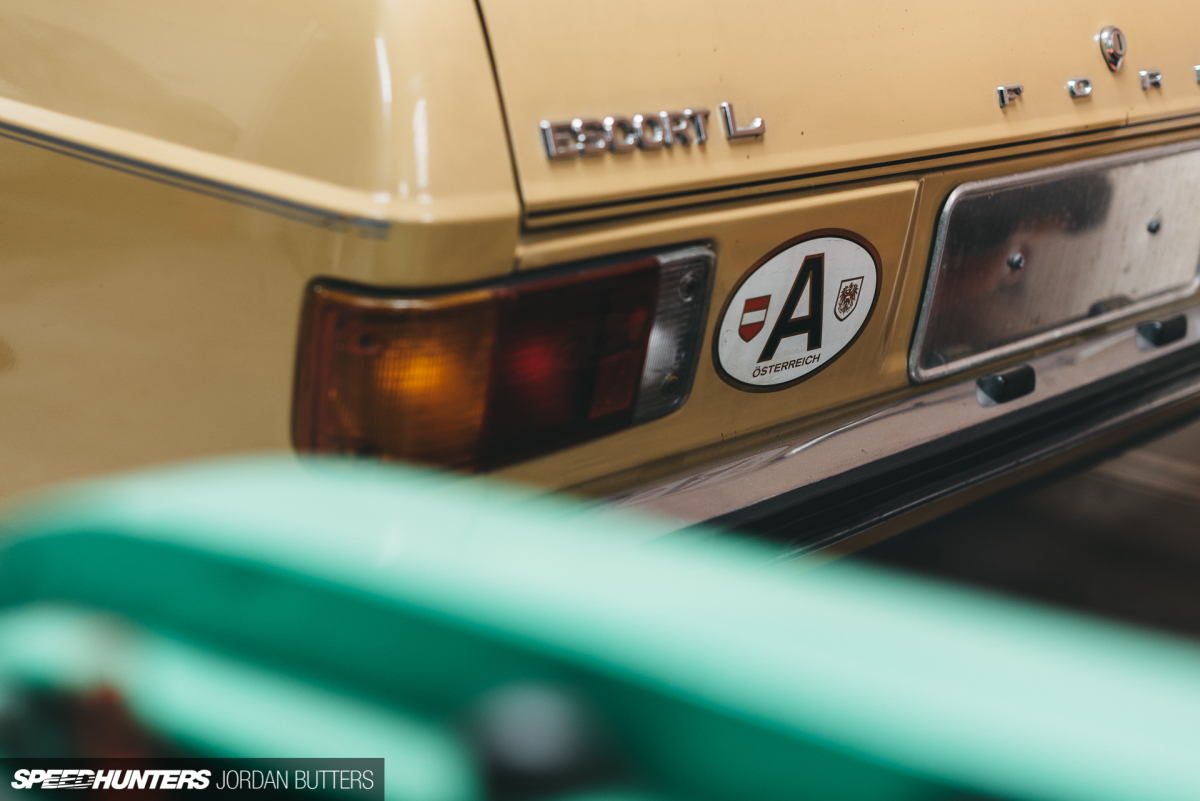 Alongside important pieces of Retro Ford nostalgia, such as the aforementioned Zetec-powered Escort estate that started it all off, sit freshly imported, lovingly curated machines. Through his business Dave has built up an international network of Ford lovers, so his ear is never far from the ground when it comes to snapping up Fords for sale, no matter where in the world they reside.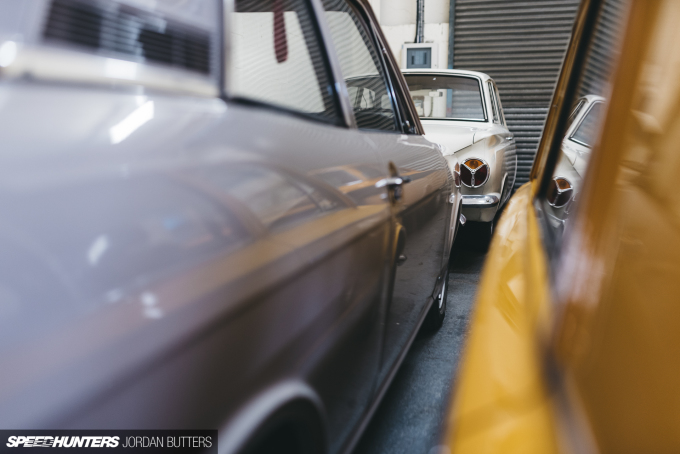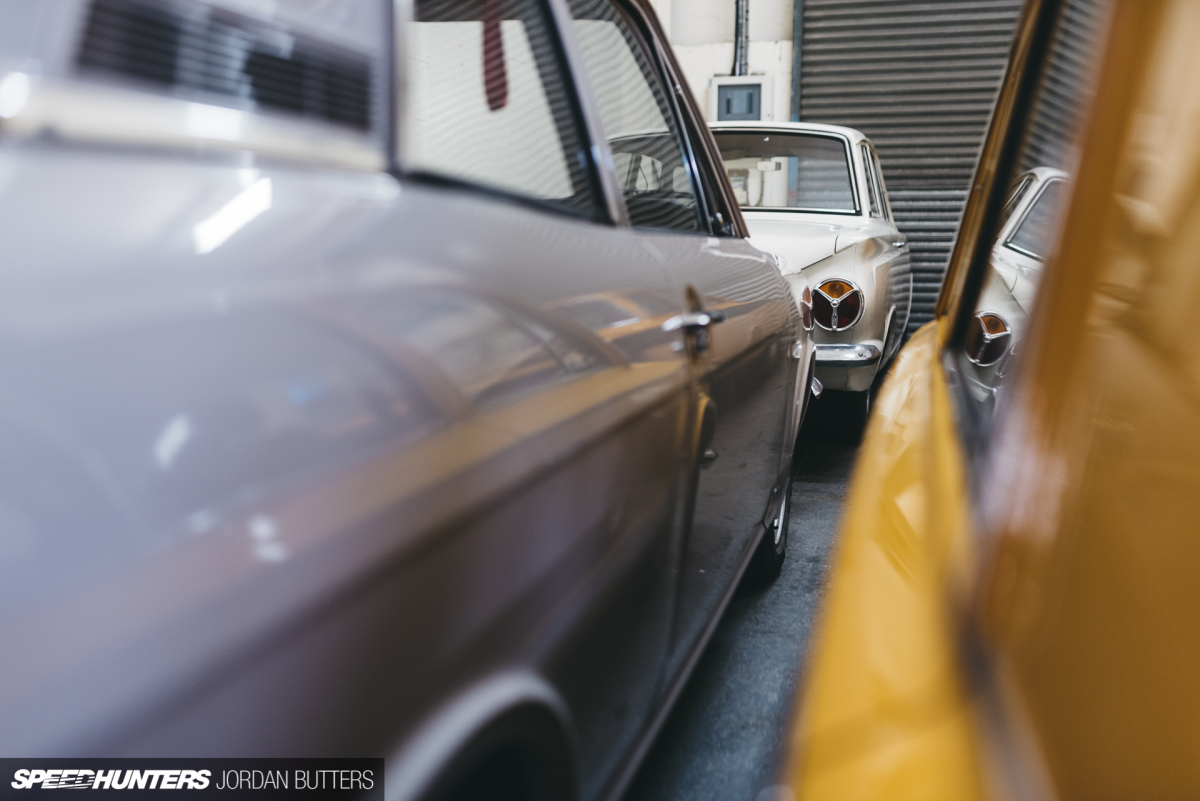 This collection isn't simply a case of owning for owning's sake. These cars are either used as test beds for Retro Ford products and conversions, or are future projects themselves. A mixture of left- and right-hand drive chassis allows Dave to iron out any potential problems for his international customer base.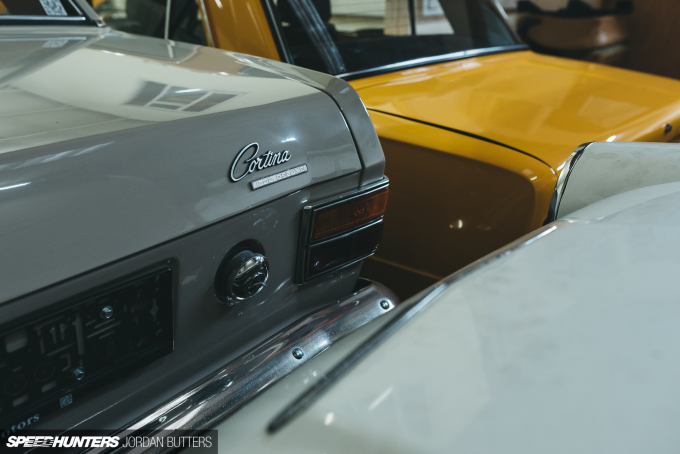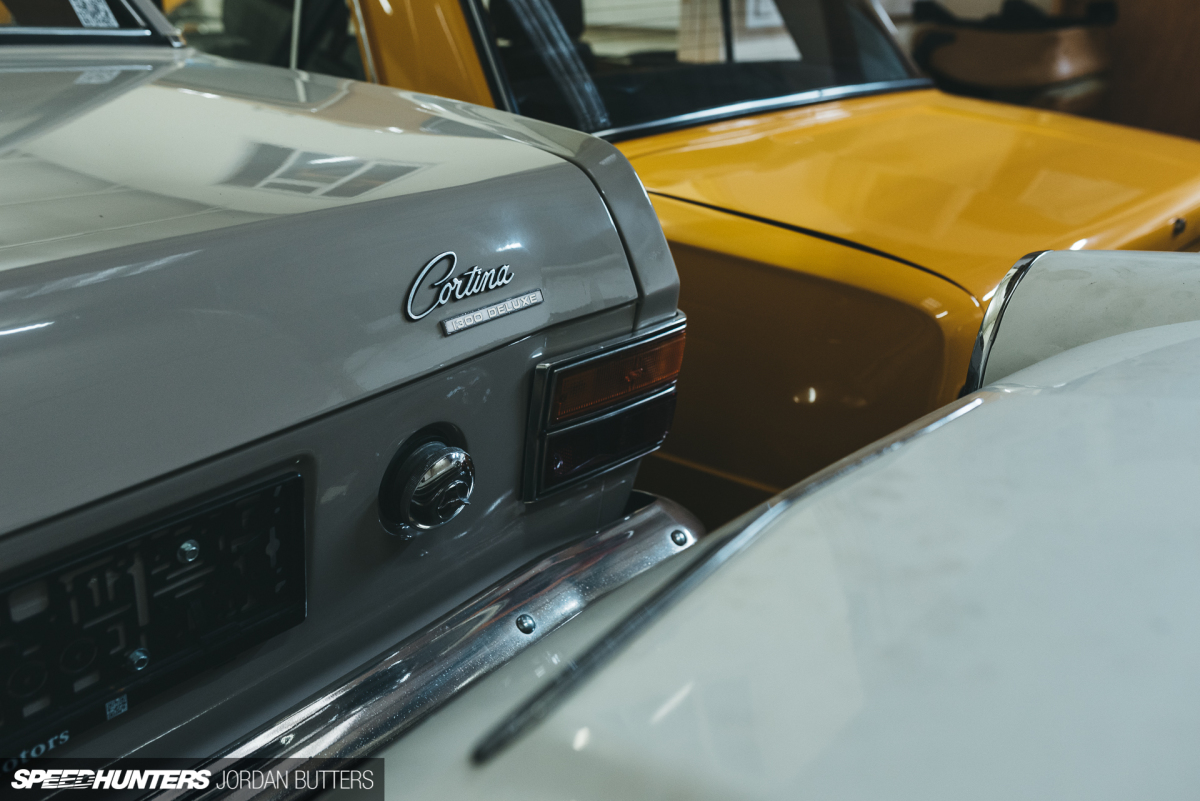 Some are complete and finished projects, others are projects yet to be started. I couldn't keep my eyes off this immaculate Mk2 Cortina 1300 Deluxe with its putty grey exterior and lush red leather interior. A recent addition to the Retro Ford stables from Austria, Dave plans to lower this and use it as a summer runaround. The eagle-eyed amongst you might recognise a certain orange Duratec-powered Lada 2101 that we previously featured tucked away – luckily it doesn't take up too much room.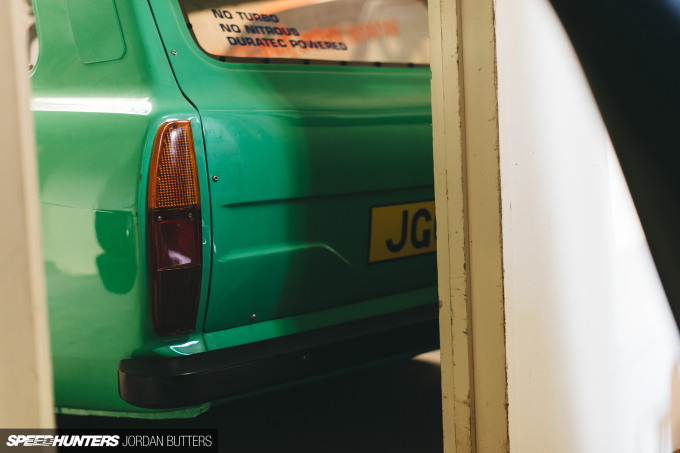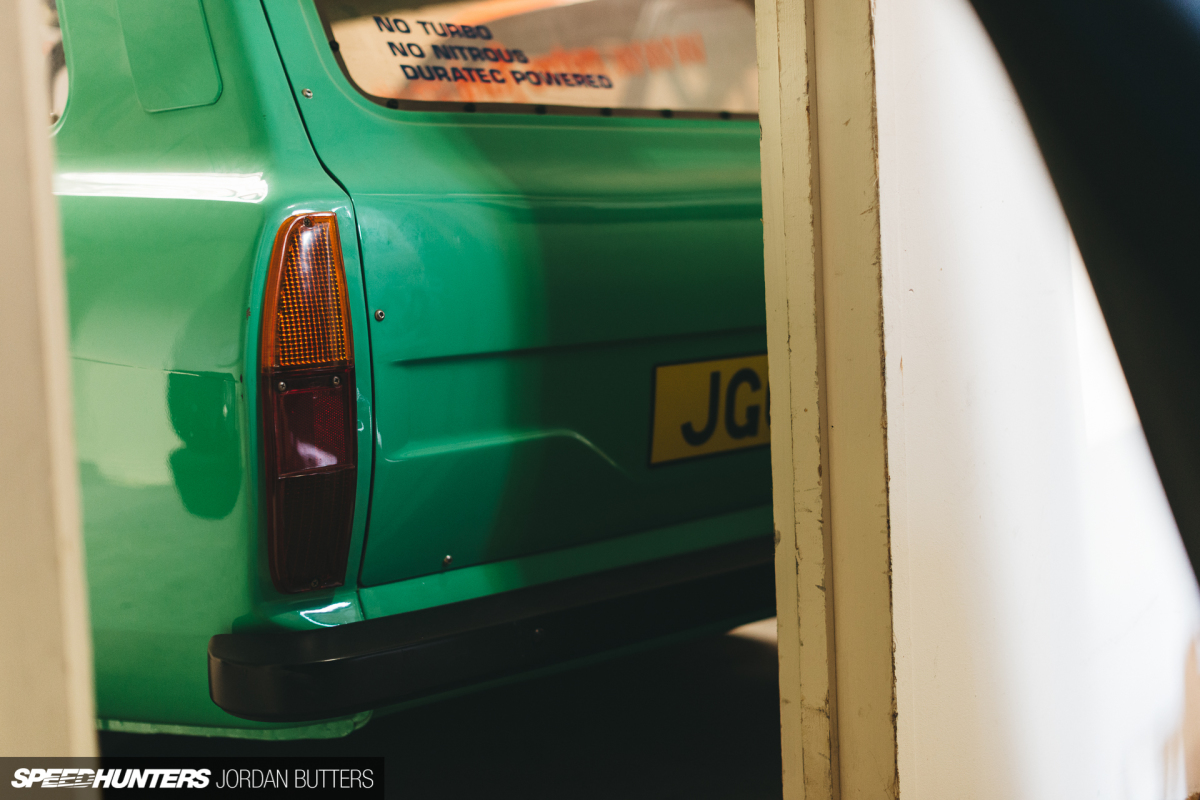 Hidden in the far corner of the unit is a rather special and famous Mk2 Escort estate, and one that many classic Ford fans won't have seen for a number of years. There's a spotlight coming on this piece of UK Ford history very soon…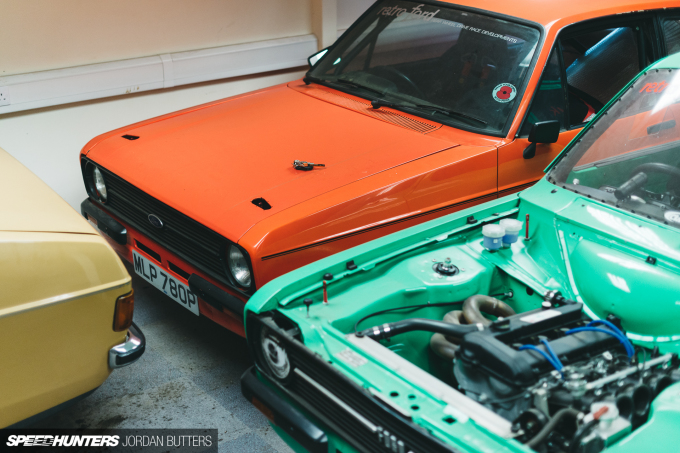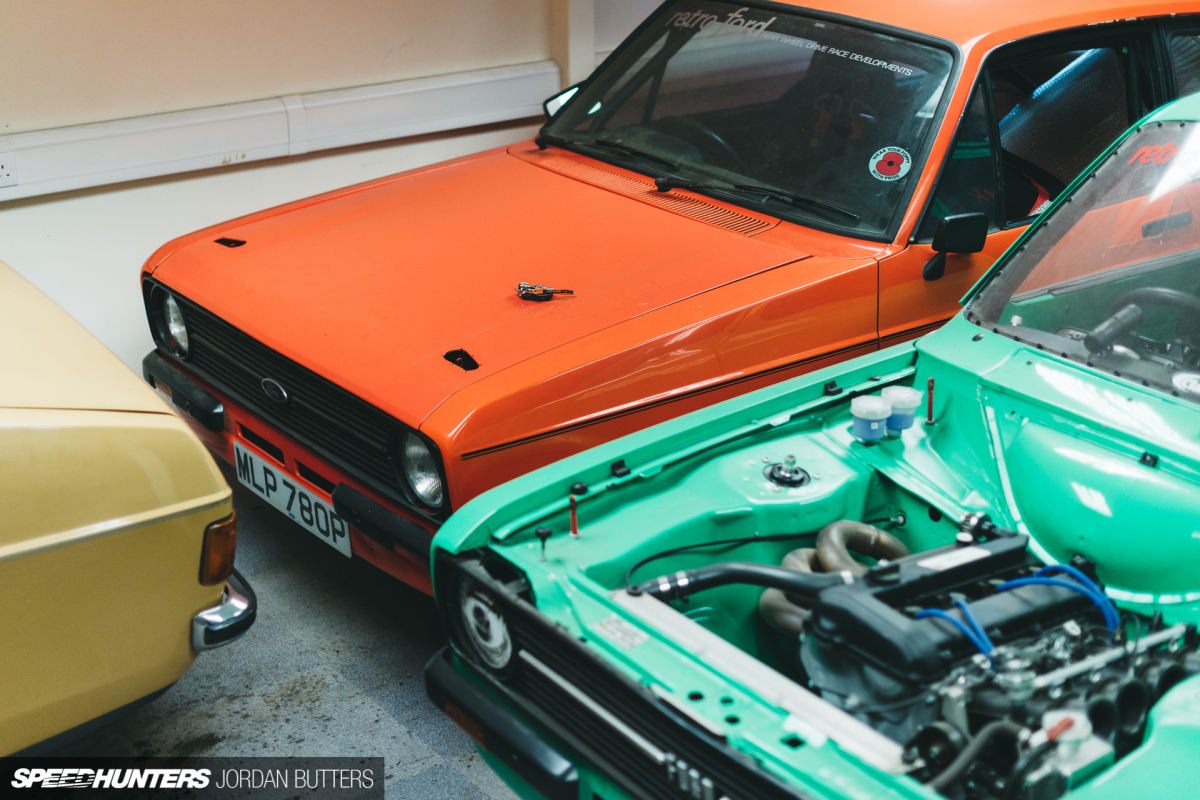 Next to it sits another piece of Retro Ford nostalgia; Dave's Escort Mk2 road car that once housed a 286bhp Duratec unit. These cars form an important part of Retro Ford's history, so Dave doesn't think he'll ever get rid of them.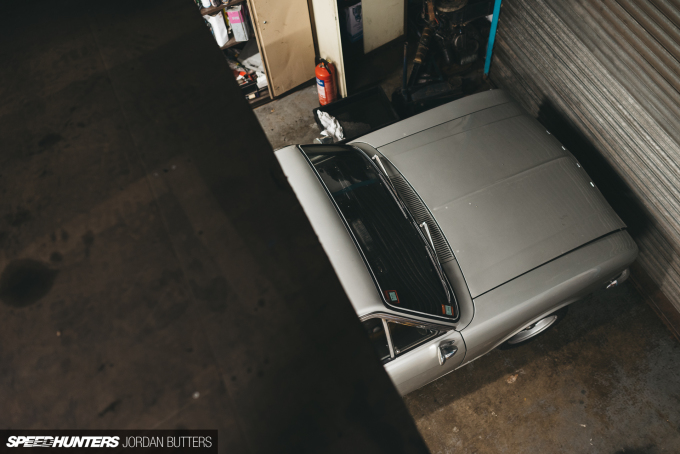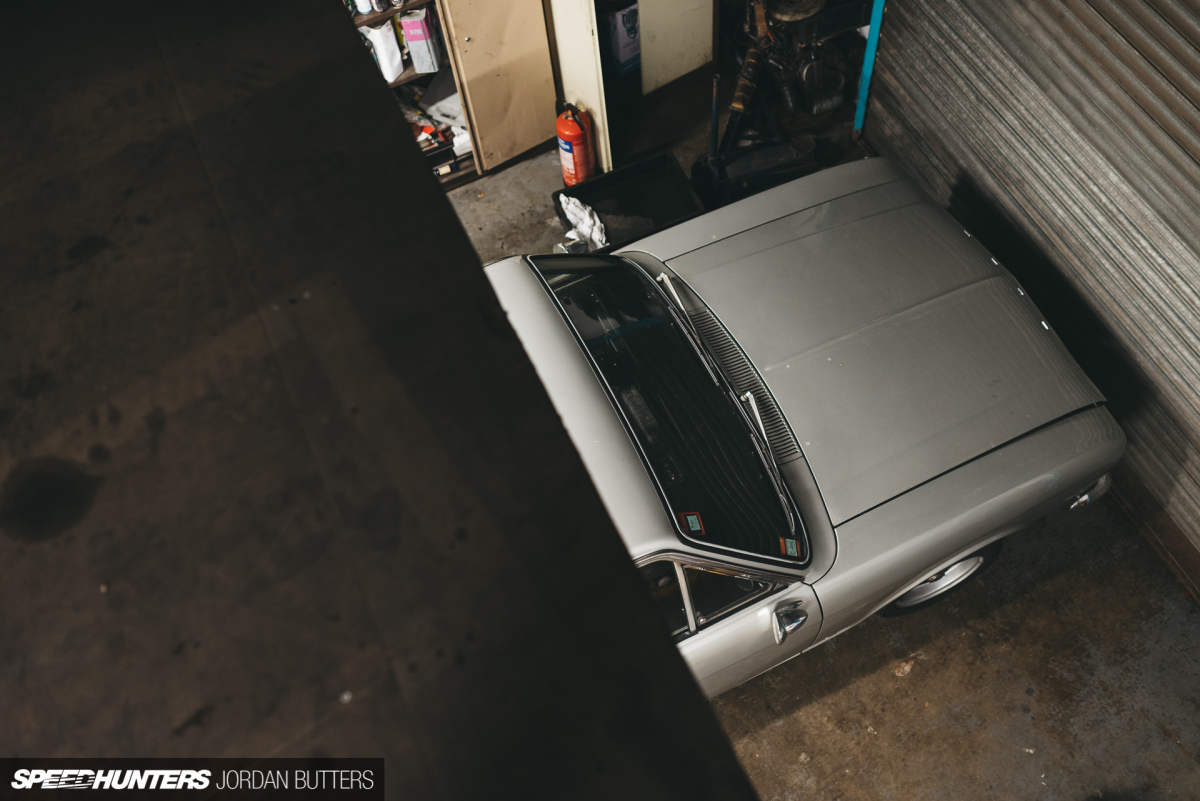 What grabs me about the Retro Ford story is that it's a business fuelled by passion. This wasn't a venture entered into lightly, nor was it started purely in the pursuit of the almighty dollar (pound sterling).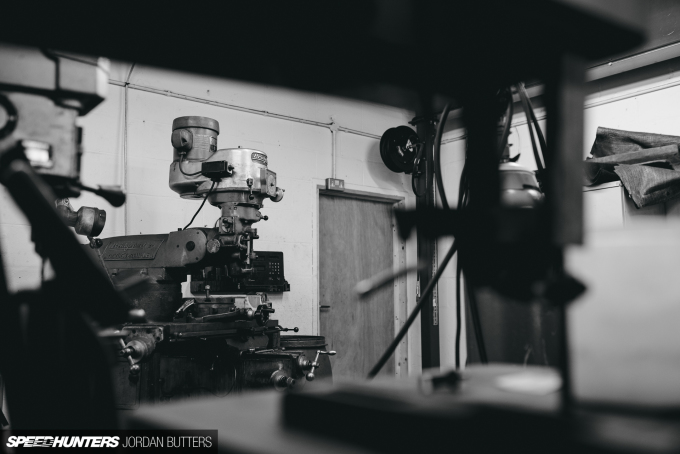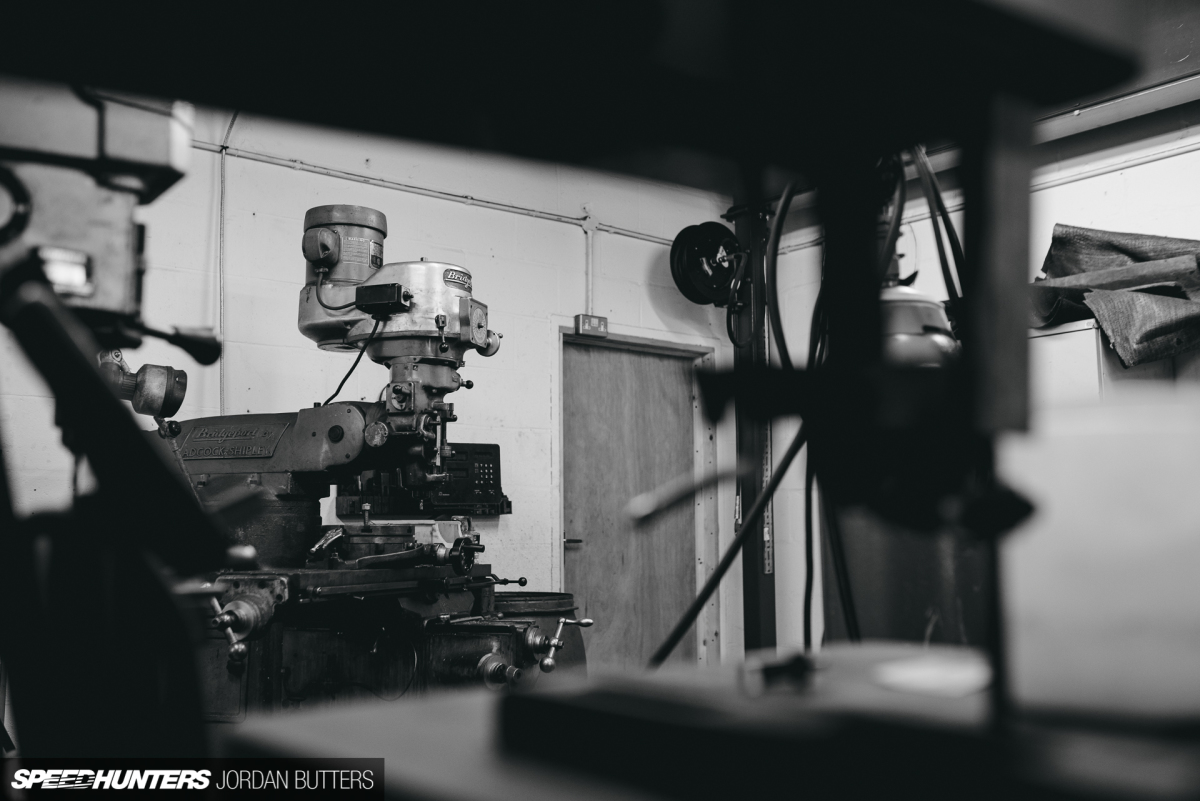 In an age where misinformation is so easily spread online, and automotive enthusiasts can purchase questionably cheap parts from anywhere in the world at the click of a button, it's refreshing to find a thriving British company combining skills and experience, and maintaining pride in what they do.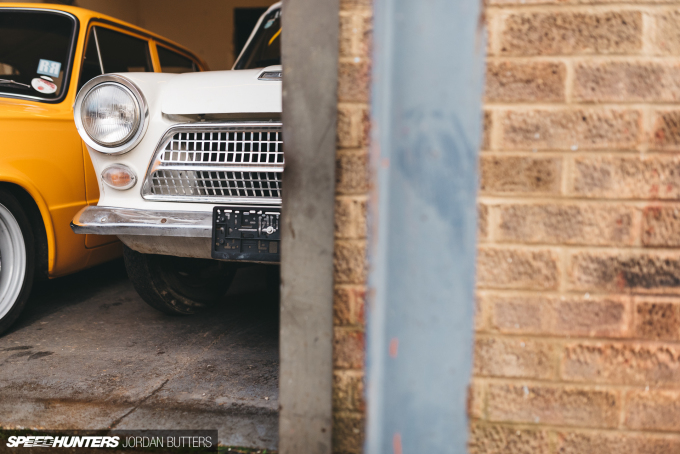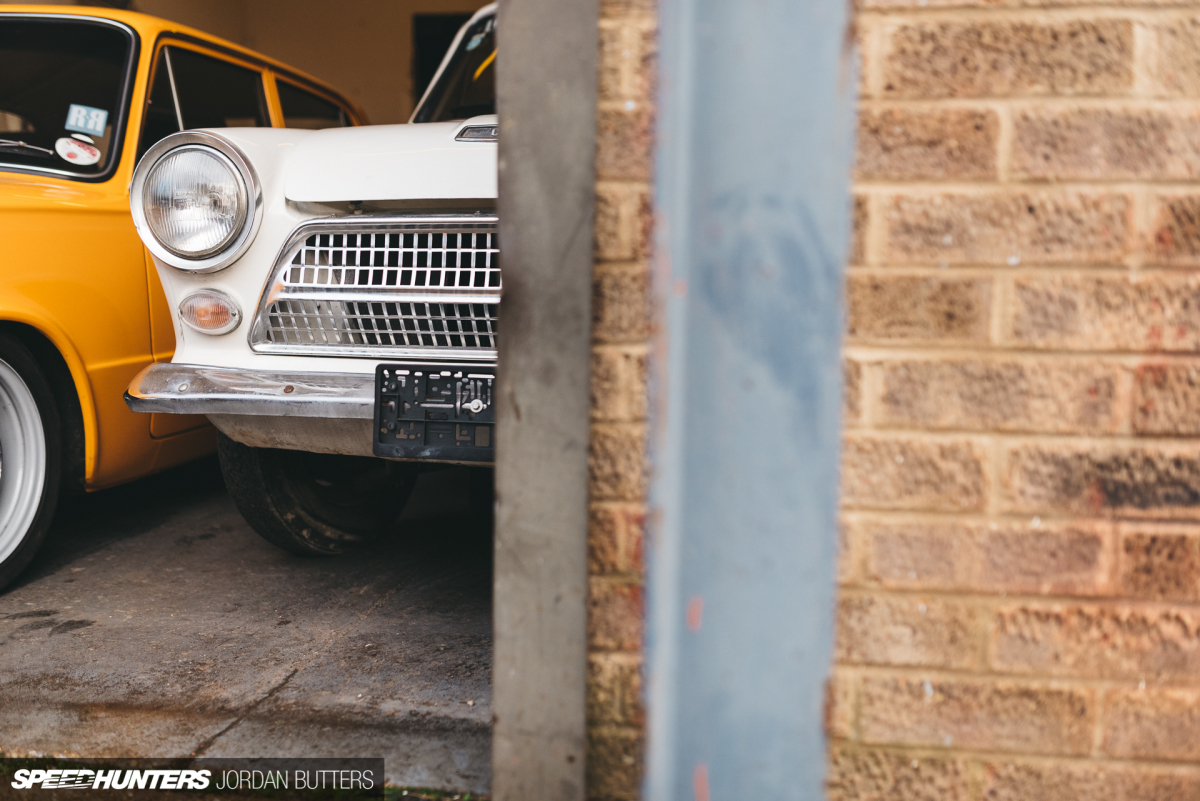 Dave's undeniable passion for the cars he works with, coupled with his ethos of producing quality products alongside a natural ability in engineering ensures that as long as people keep on upgrading their classic Fords, Retro Ford's business will keep on thriving.
Jordan Butters
Instagram: jordanbutters
jordan@speedhunters.com
Cutting Room Floor