There is one final car I want to share with you from Mooneyes' recent Hot Rod & Custom Show in Yokohama, and it's something that ticks so many boxes when attempting to define what is right with the current Japanese custom car scene.
First up, the base. It doesn't matter what car you choose to personalise in Japan, because you never have your choice criticised or ridiculed. With an overall sentiment like this shared across car culture, it pushes people to try out new things, new ideas, and new styles with no fear of messing up. Even if that car is an E10 Toyota Corolla 1100DX, the very first sedan sporting the famed Corolla name, as released in Japan in the mid-'60s.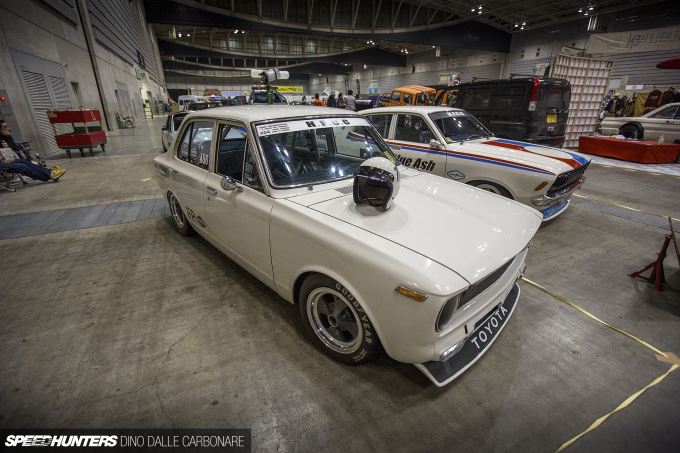 Back then, the E10 was the people's car; it replaced the Publica and brought affordable motoring to the masses. It wasn't sporty by any means, but it was as compact and light as most similar cars of the period were, so the potential was always there. The owner of this car and member of the Hi-Fence Car Club took that potential and perfectly tapped into it, executing a series of upgrades and changes that have turned the tiny little four-door sedan into something so cool that it stopped many people in their tracks at the Pacifico Yokohama events center.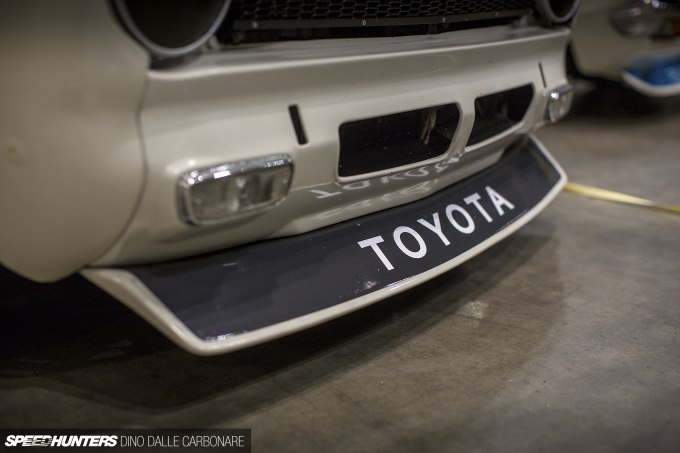 Visually, there are only a few changes to speak of; the removal of the chrome bumpers to give that feel of a stripped-out period racer, plus the addition of a must-have bucktooth front lip spoiler.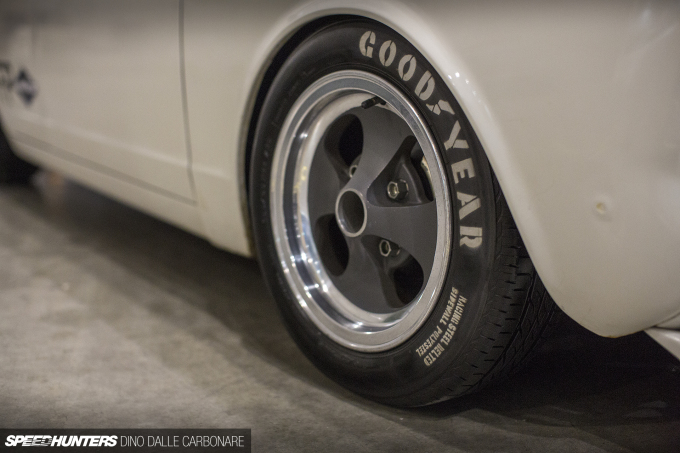 As the saying goes, the wheels make the car, and that is very much the point of this build. The vintage 4-spoke race rims topped off with white lettering on the tyre sidewalls inject an American stock car racing feel to the classic JDM Corolla.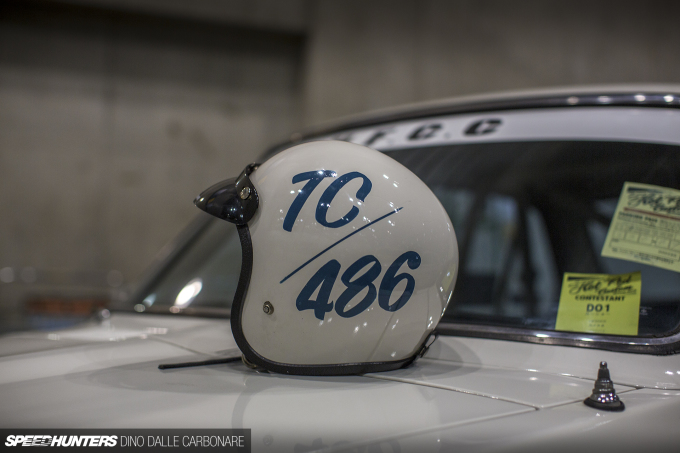 And there are a bunch of other details that carry this motif all the way through, like this cool period correct, open-faced helmet painted in the same colour as the car and running the same lettering and numbering.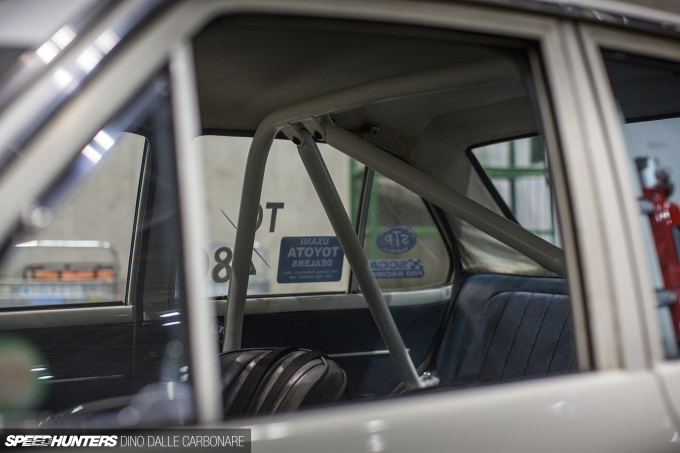 I like how the inside has been kept period too, with a half cage fitted to the rear of the cabin…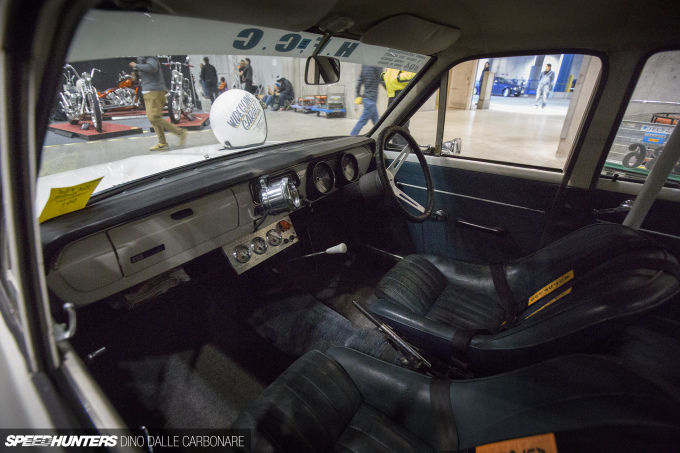 And a pair of low-back race seats up front. The dash has been joined by an aftermarket tachometer and a little additional instrument panel with three auxiliary gauges to keep an eye on the engine's vitals.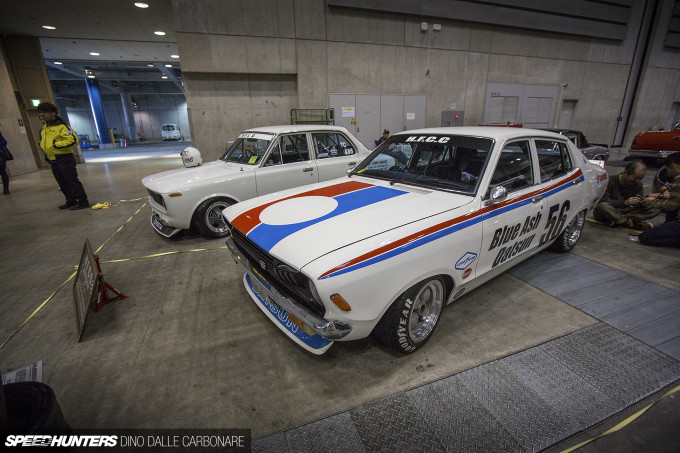 It was sitting next to another creation by Hi-Fence – a very cool Datsun Sunny. Between the Porsche 356 we've already seen, these two vintage Japanese rides and the Porsche 914 in the background, Hi-Fence Car Club easily had one of the coolest displays at this year's show.
It's amazing what you can achieve when you just concentrate on having fun without the fear of being judged!
Dino Dalle Carbonare
Instagram: speedhunters_dino
dino@speedhunters.com