Defying The Odds
Front-wheel drive. Those words alone are enough to prompt a tirade from some so-called 'driving purists' who believe that rear-wheel drive and four-wheel drive platforms are more deserving of circuit pedigree.
But what if I told you, that at the 2015 instalment of the Yokohama World Time Attack Challenge, the intensely competitive Open class silverware was hoisted by a team campaigning a front-wheel drive car – a 22-year-old one at that…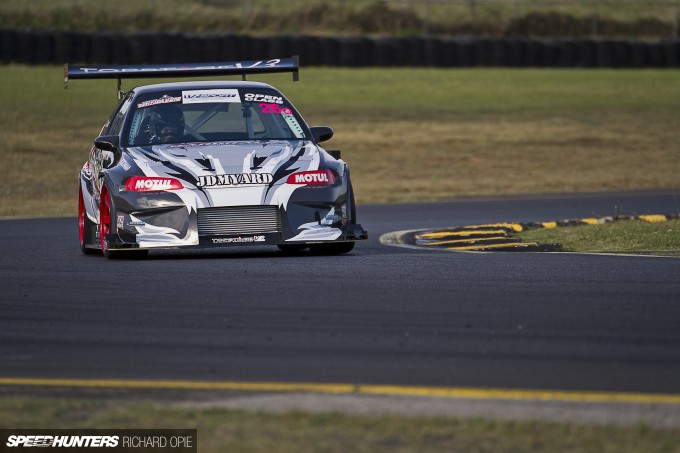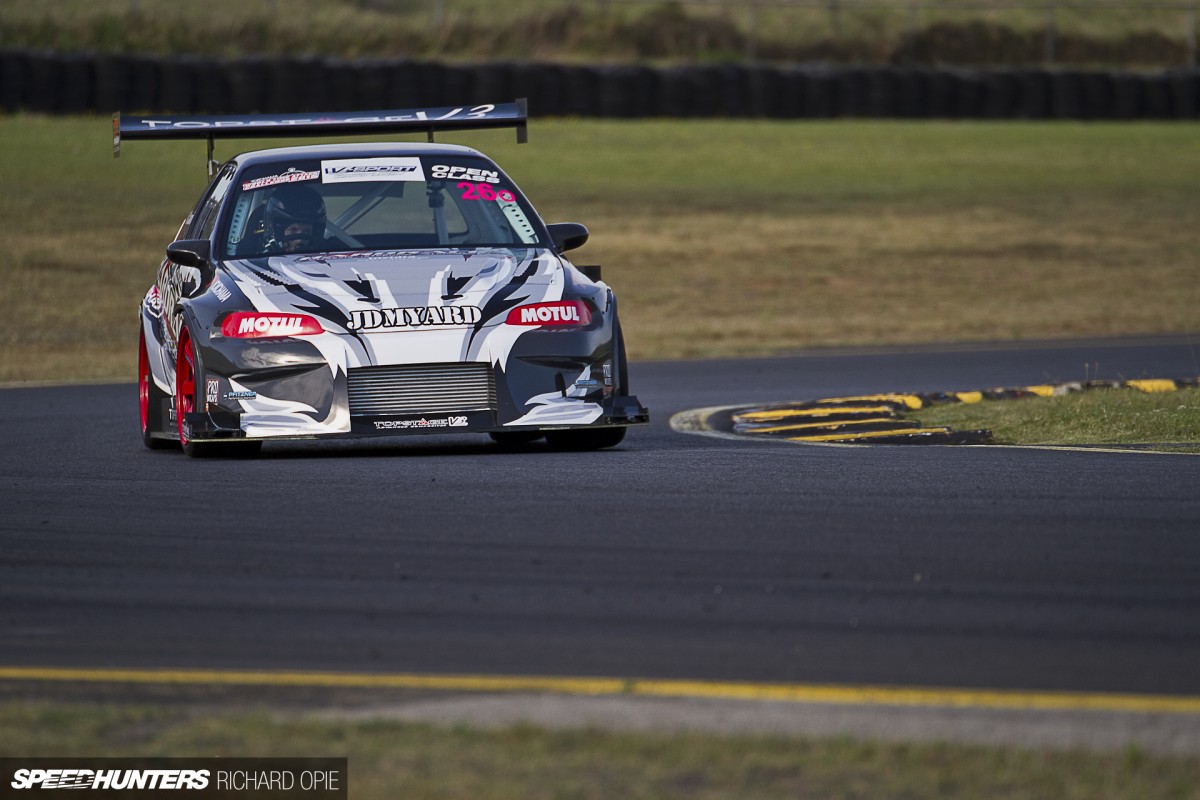 This is exactly what the Sydney-based team from JDMYard achieved with their Hardrace-backed EG Honda Civic hatch campaign.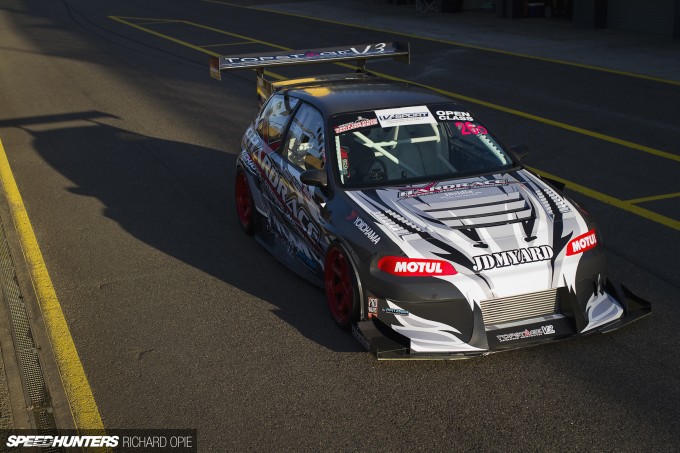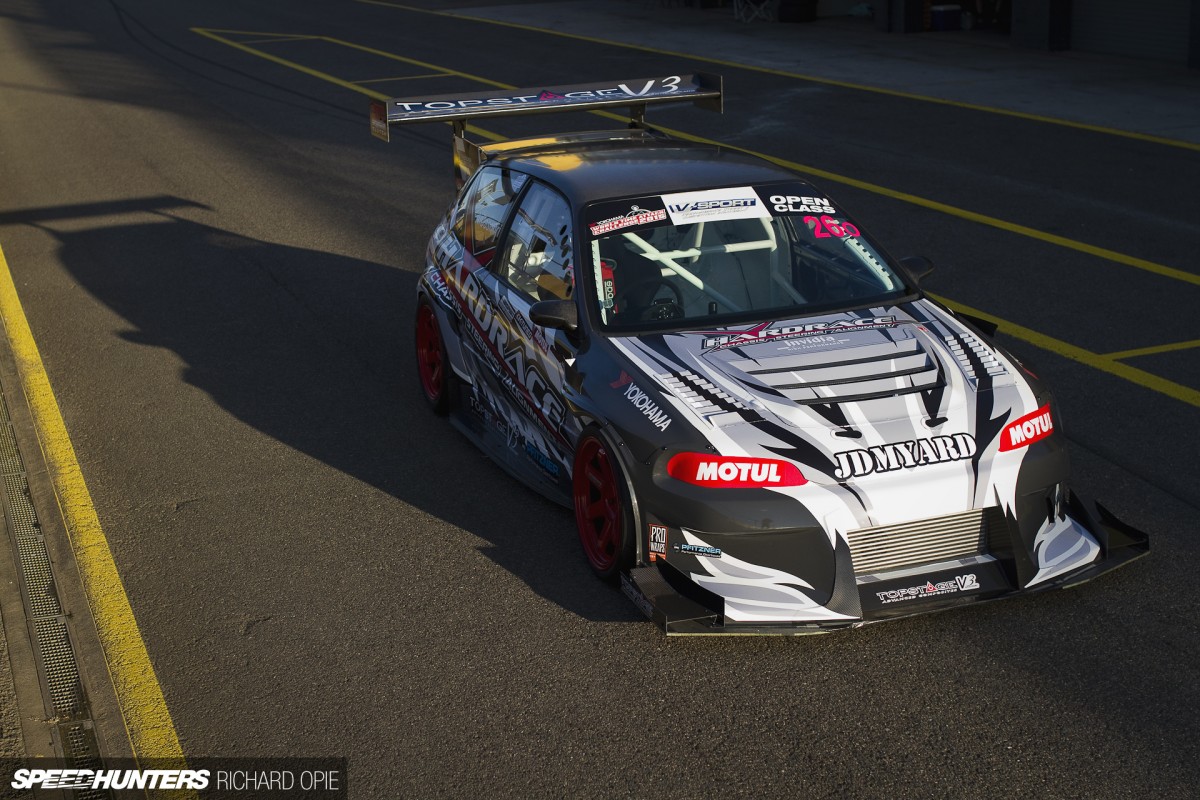 Traditionally, all classes at WTAC have been dominated by four-wheel drive machinery; the perceived traction advantage an obvious attraction to the would-be competitor looking to construct the ultimate lap time conqueror. It was close in the Open category this year too; JDMYard driver Adam Casmiri, an accomplished gravel-specialist, put his skills to the tarmac to reel off a 1:30.701, bettering RevZone Mitsubishi Lancer Evo IX pilot Eiji 'Tarzan' Yamada by a scant hundredth of a second.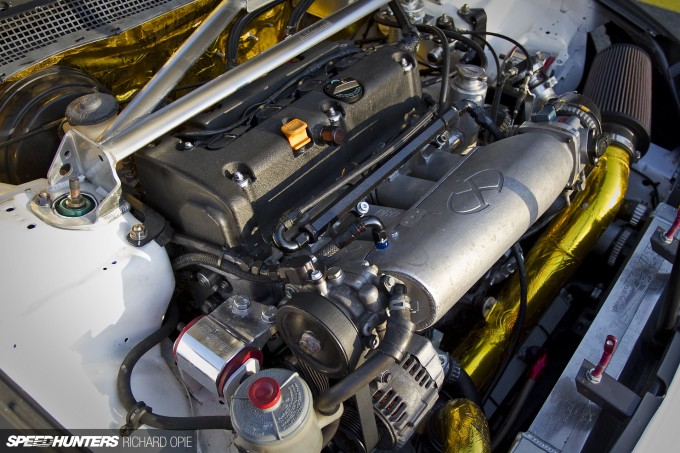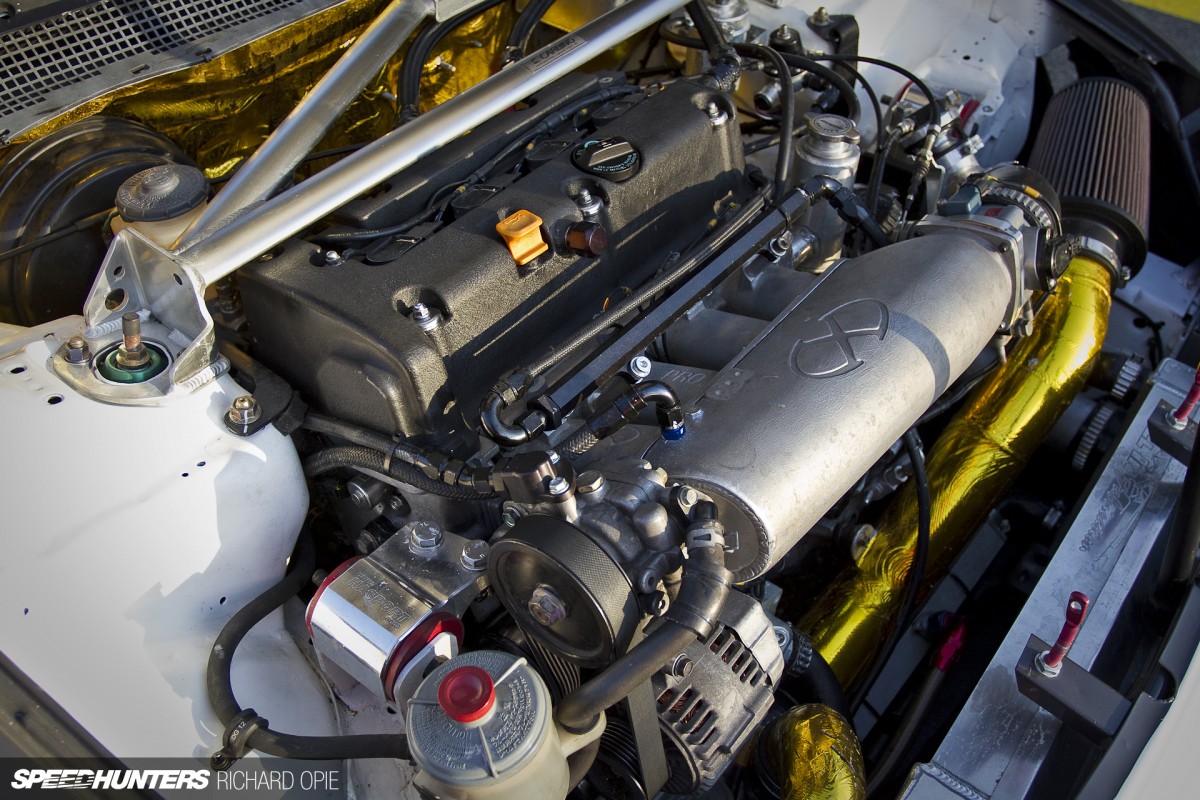 The EG chassis Civic hatch is one of those cars I've long harboured a soft spot for. With styling that I personally believe is near timeless (especially for early-1990s organic trends) and a chassis lauded for its capability, the EG remains a cult favourite. With the installation of a serious K24, however, the JDMYard team have brought the powerplant forward a couple of decades. Internally, the 2.4-litre four-cylinder is bristling with heavy artillery; a proven combination of Darton sleeves, Wiseco pistons, Carillo rods and bearings that have been given the Calico Coatings treatment.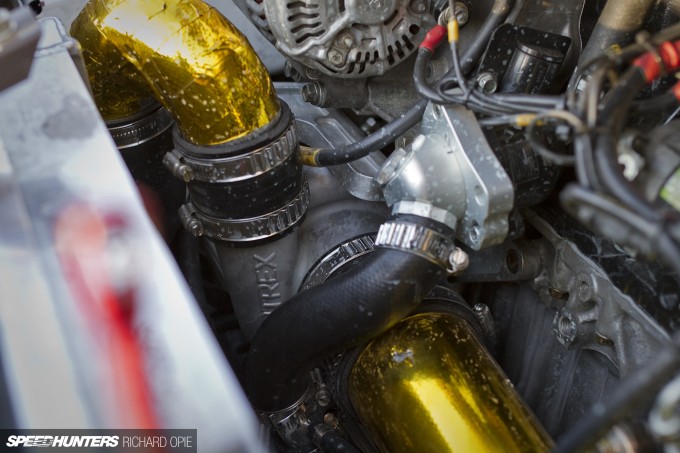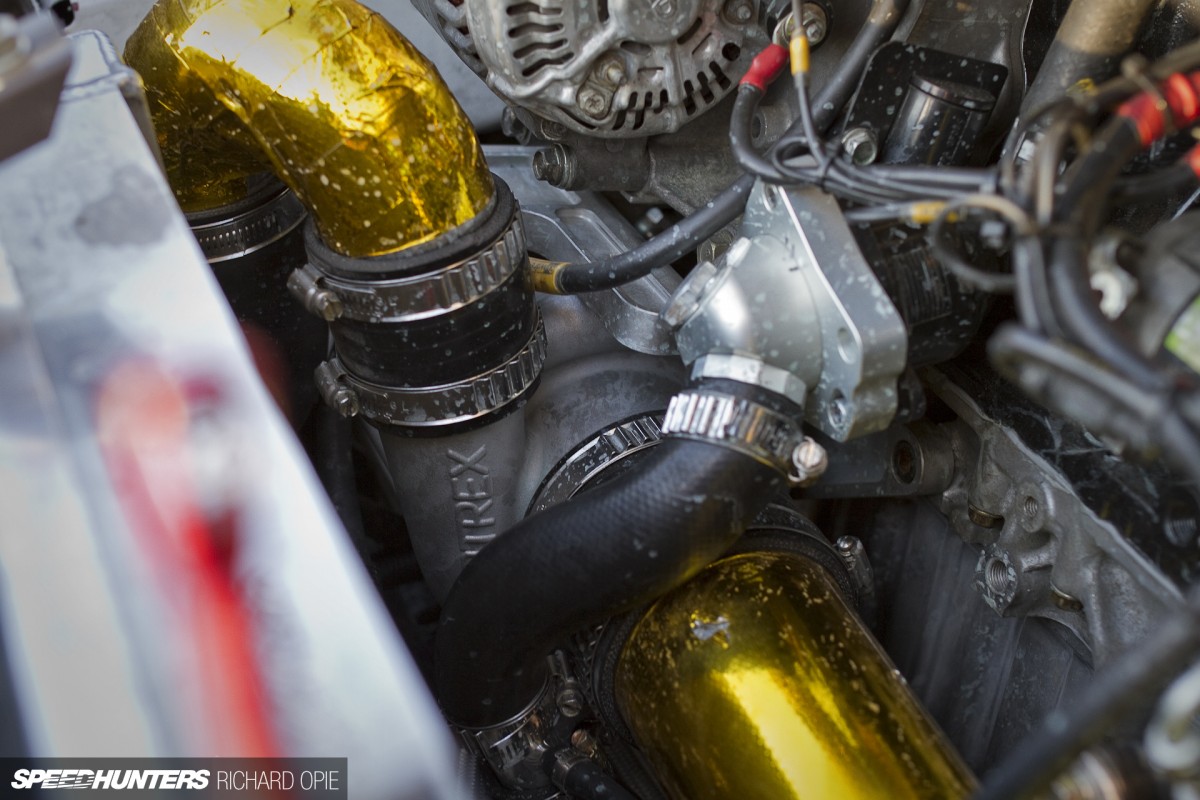 Sitting low against the alloy block is the K-series' trump card. Turbo lag? No thank-you, sir! This particular K24 punches out a stout 550hp with the assistance of a Rotrex C38-92 centrifugal supercharger, flowing compressed air through a Speedfactory intercooler, sizeable Skunk2 70mm throttle body and then into the combustion chambers via a CNC-ported head.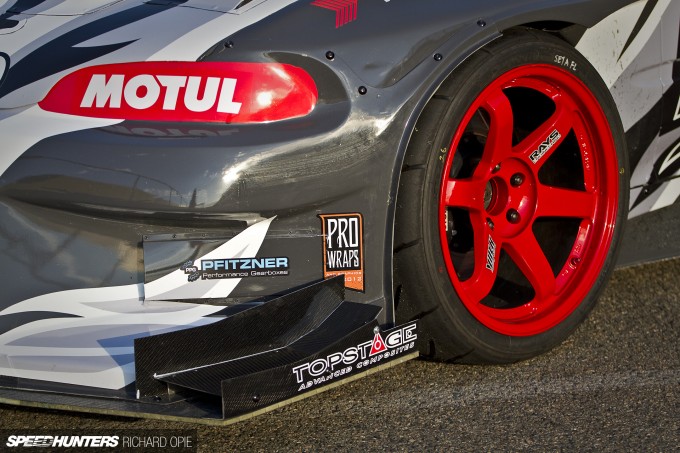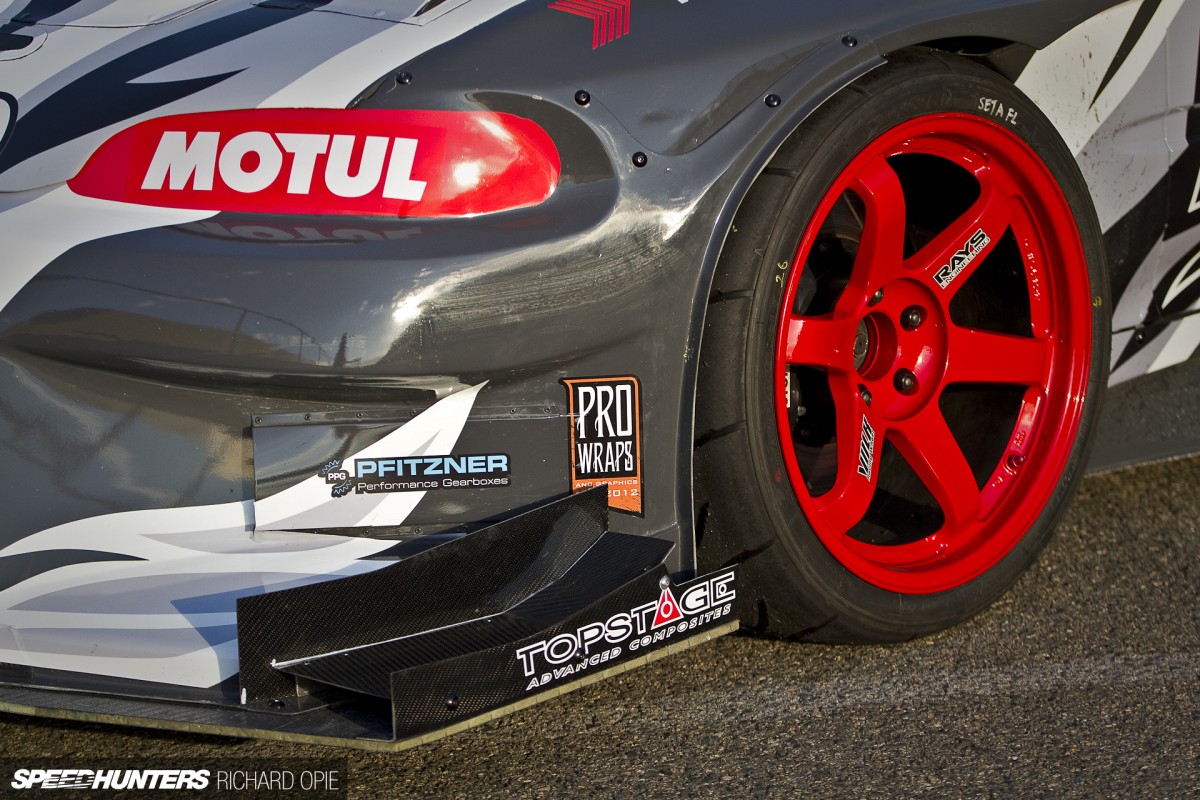 To maintain meaningful adhesion to the tarmac, giant 18×11-inch RAYS Volk Racing TE37SL forged wheels wear a pair of 295/30R18 Advans at the pointy end, while wheels of the same style measure a more restrained 17×9-inch at the rear. JDMYard's development for 2015 saw careful attention paid to the aero, with Topstage Composites stepping up to create an elaborate canard/splitter arrangement at each corner of a revised front bar.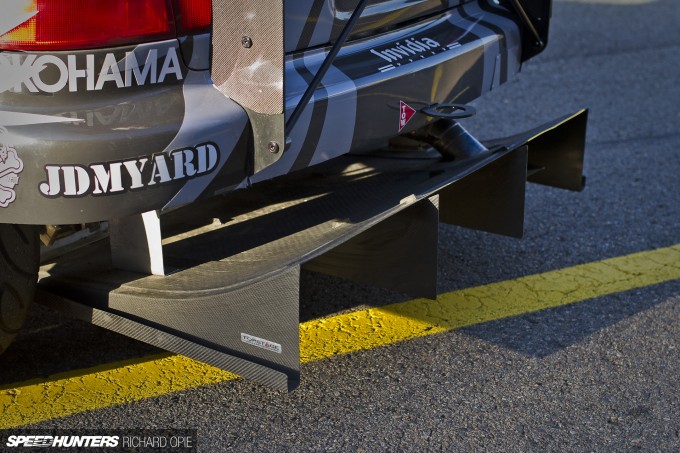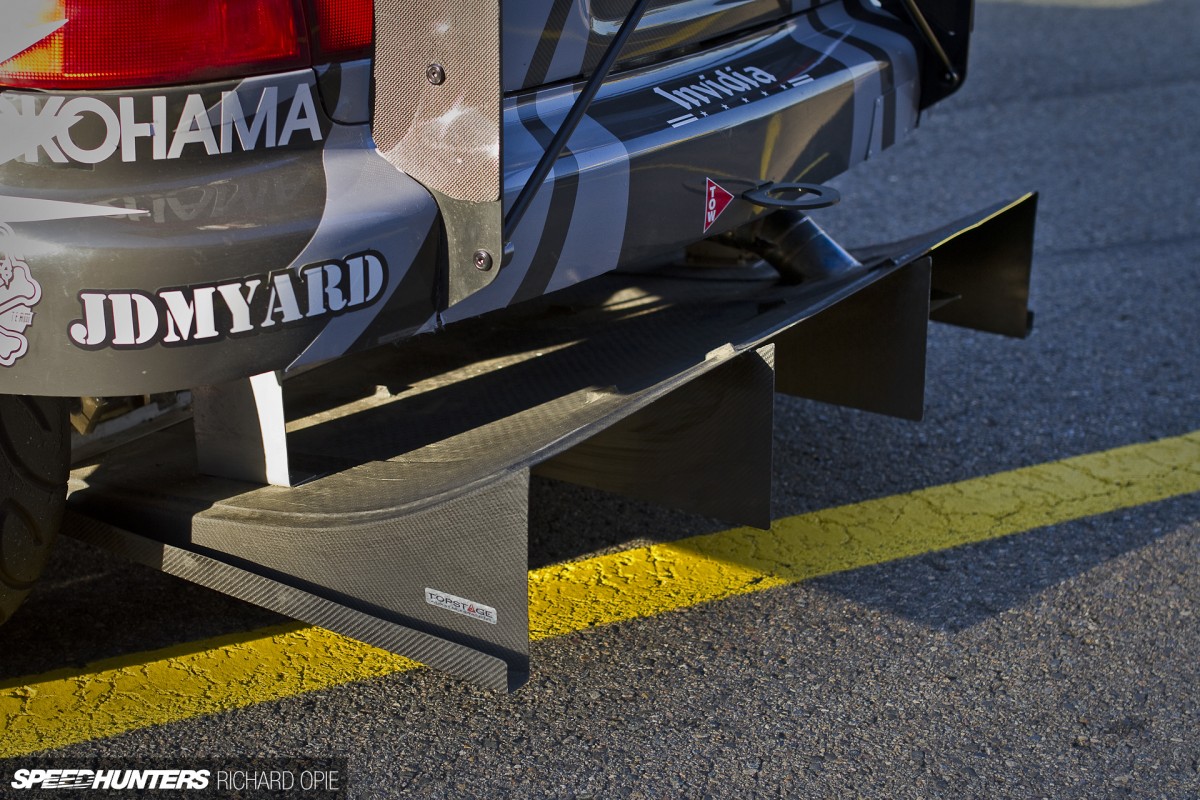 Slung beneath the rear bumper, Topstage also provided the exquisitely crafted rear diffuser. This works to transition high-speed airflow from beneath the Civic into the turbulent wake created by the gargantuan carbon spoiler supported by the roof and rear chassis structure. Notable here also is the large (and loud) straight-through titanium exhaust, routed down into the diffuser airflow.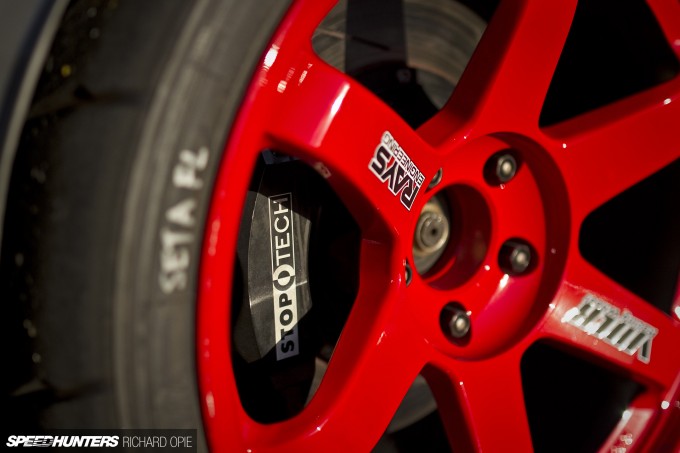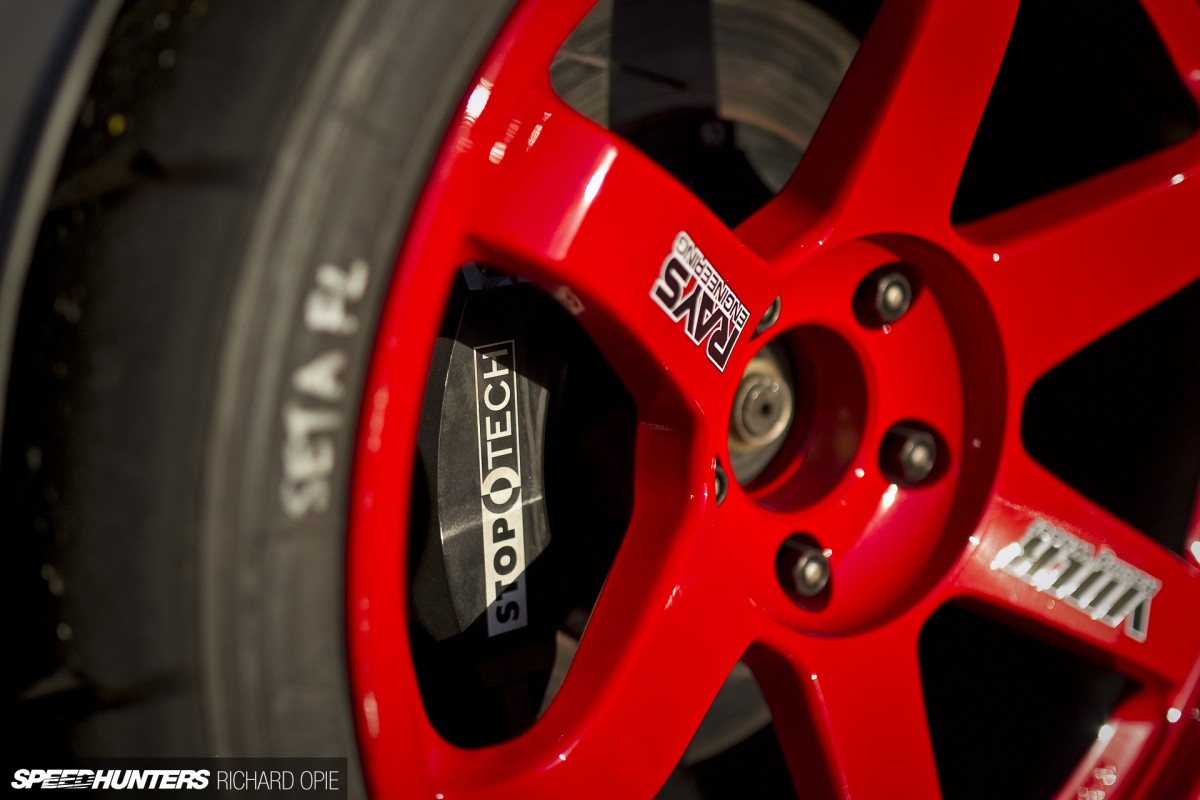 Turn one of Sydney Motorsport Park looms quickly in the wake of the lengthy front straight, specifically more so in a creation with the kind of power-to-weight ratio possessed by this Civic. Keeping things settled, the JDMYard team elected to run Tein Super Racing suspension, plus a full complement of Hardrace alignment goodies including sway bars, LCAs, camber arms, spherical RTA bushes and more. Stoptech 330mm front brakes teamed with standard-issue rears haul the Civic up effortless, proving simple can be better, particularly where a lightweight base is concerned.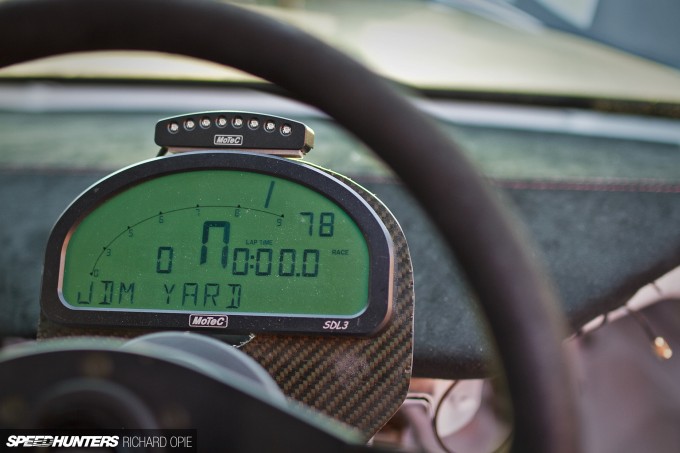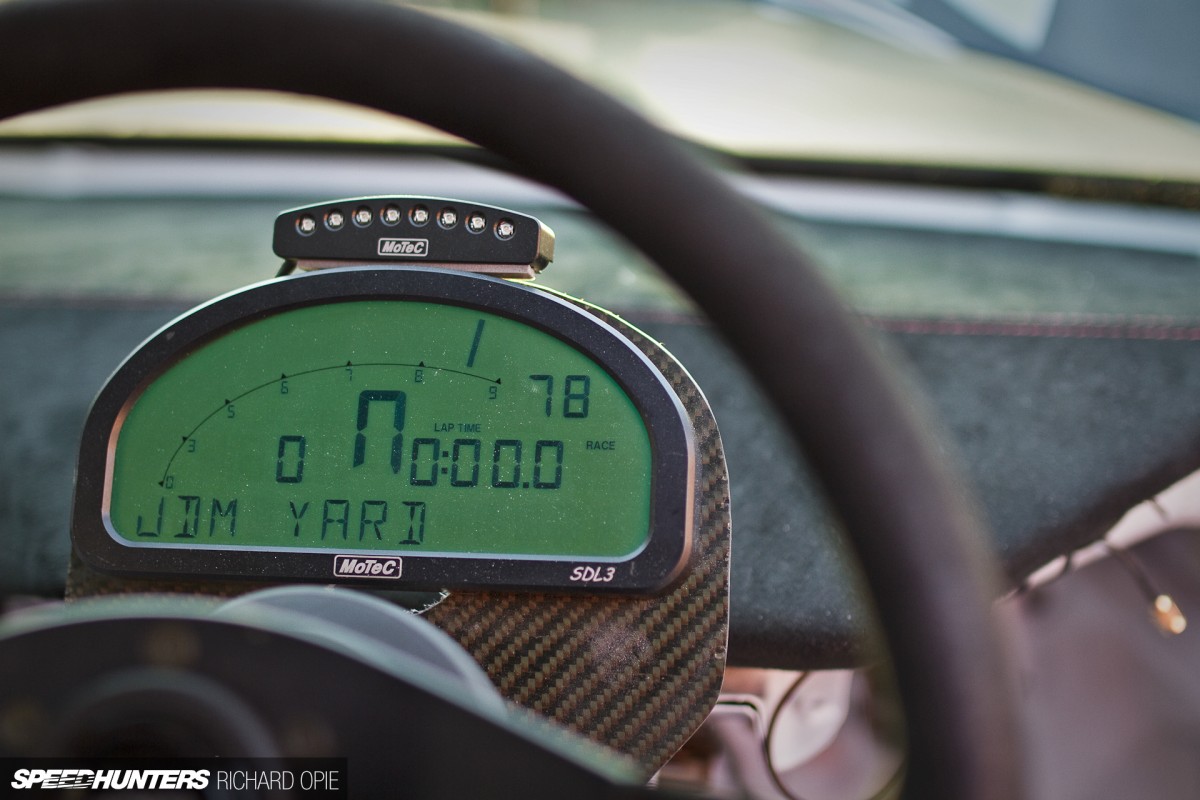 Digital displays fascinate me for reasons even I'm not sure of. In this case, a personalised display appears on a MoTeC SDL3 unit positioned strategically behind the wheel with only necessary information on offer.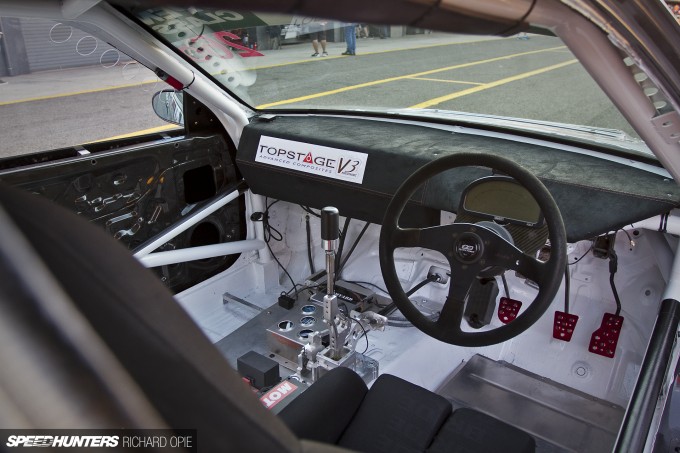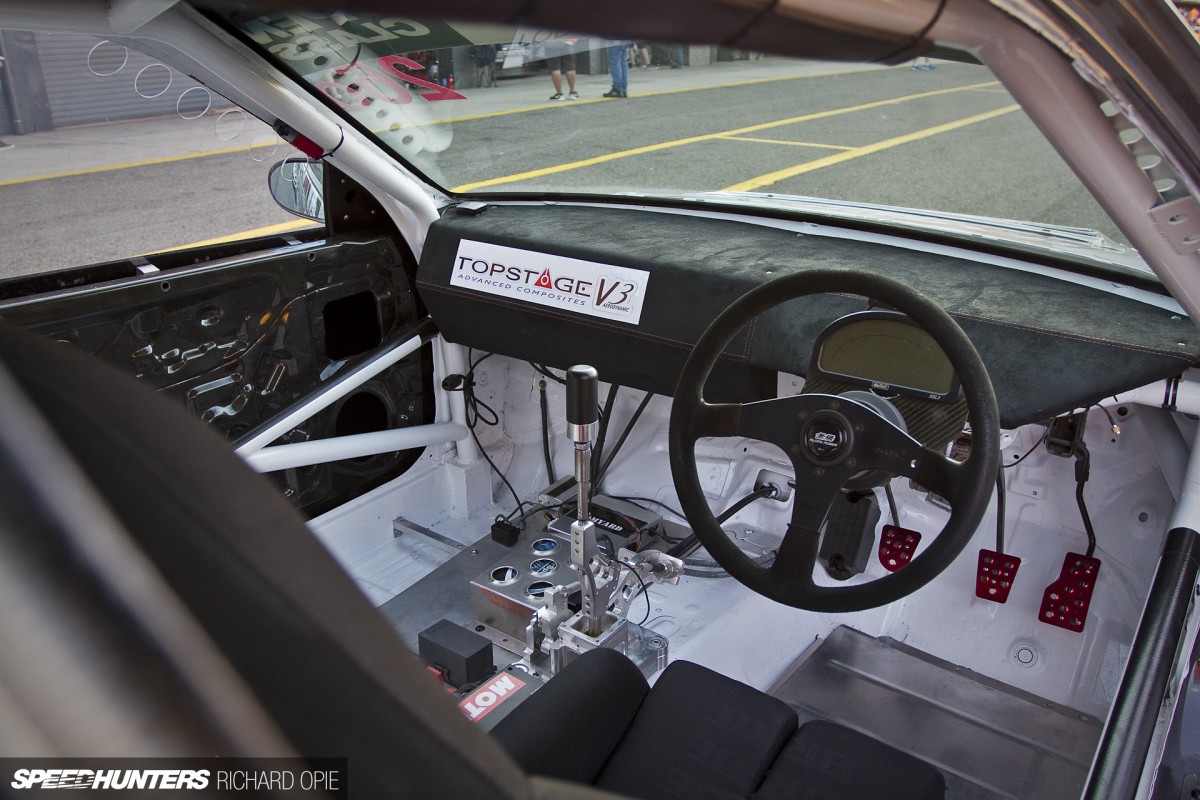 A sure-fire sign of a genuinely well-prepared competition car is a tidy workspace for the driver. As to be expected from a hardcore Honda track car, inside the cabin the EG features everything a Adam needs and absolutely nothing he doesn't. Keeping the center of gravity low, the battery and Haltech Platinum plug-in ECU share space in the left-hand side footwell, while a Mugen steering wheel and Bride fixed-back bucket retain a race car tactility. The sculpted billet alloy shifter picks ratios from a new-for-2015 PPG straight-cut 6-speed gearset.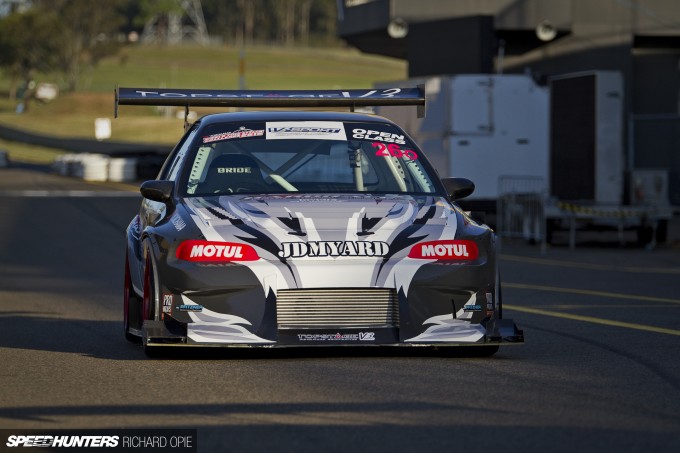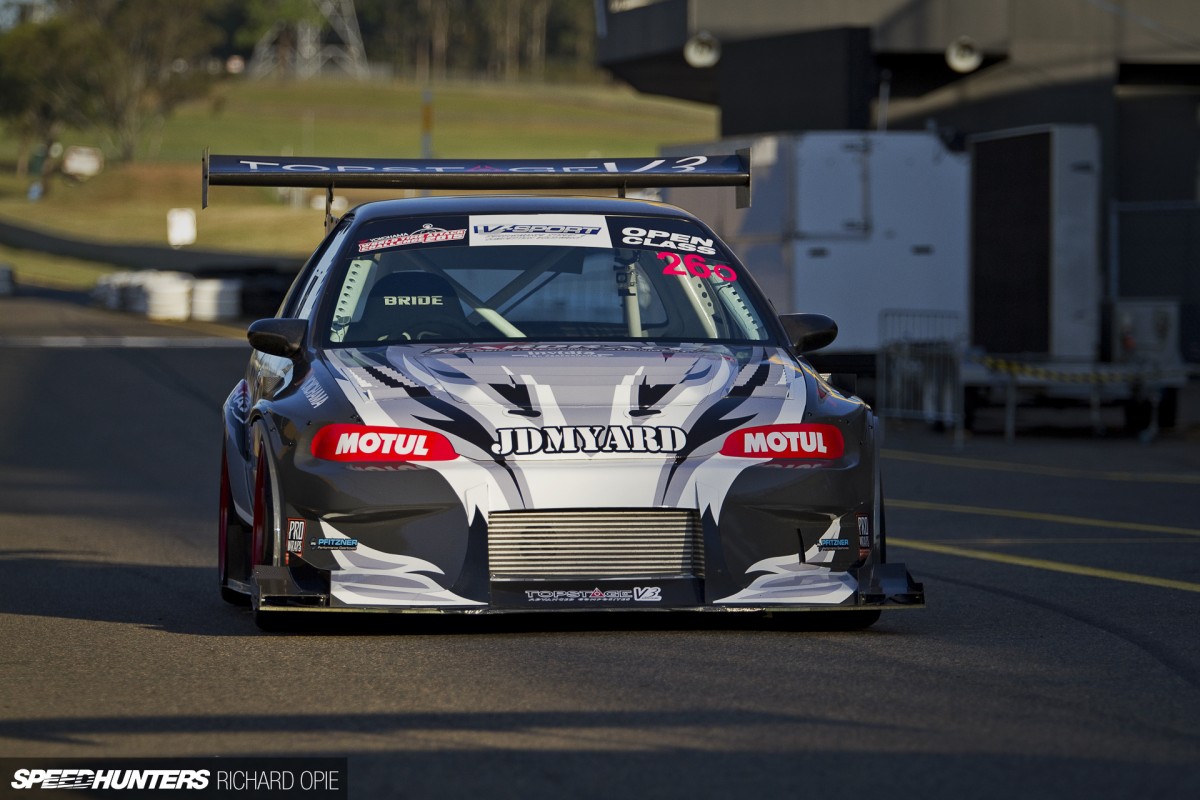 While the alterations JDMYard made for this year's WTAC assault focused largely around improved aero and the removal of much maligned weight, upon being asked what they viewed as the most important changes, the answer was clear: seat time and development. Aided by Phil Armour of Armour Motorsport Services, the JDMYard team used their time wisely, tweaking and tuning the Civic into perhaps the most potent circuit-slaying example of its ilk.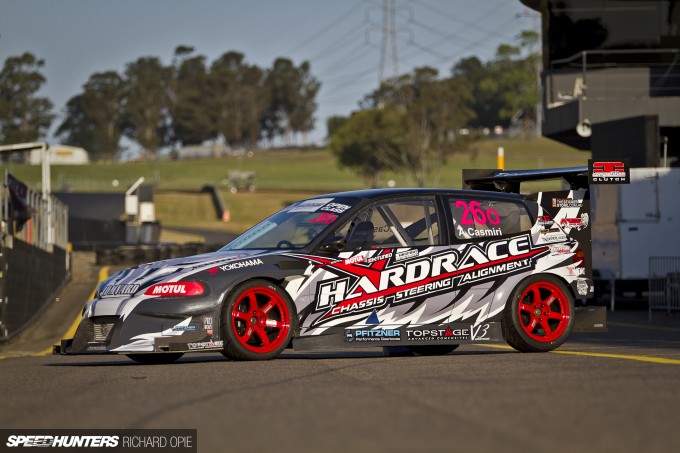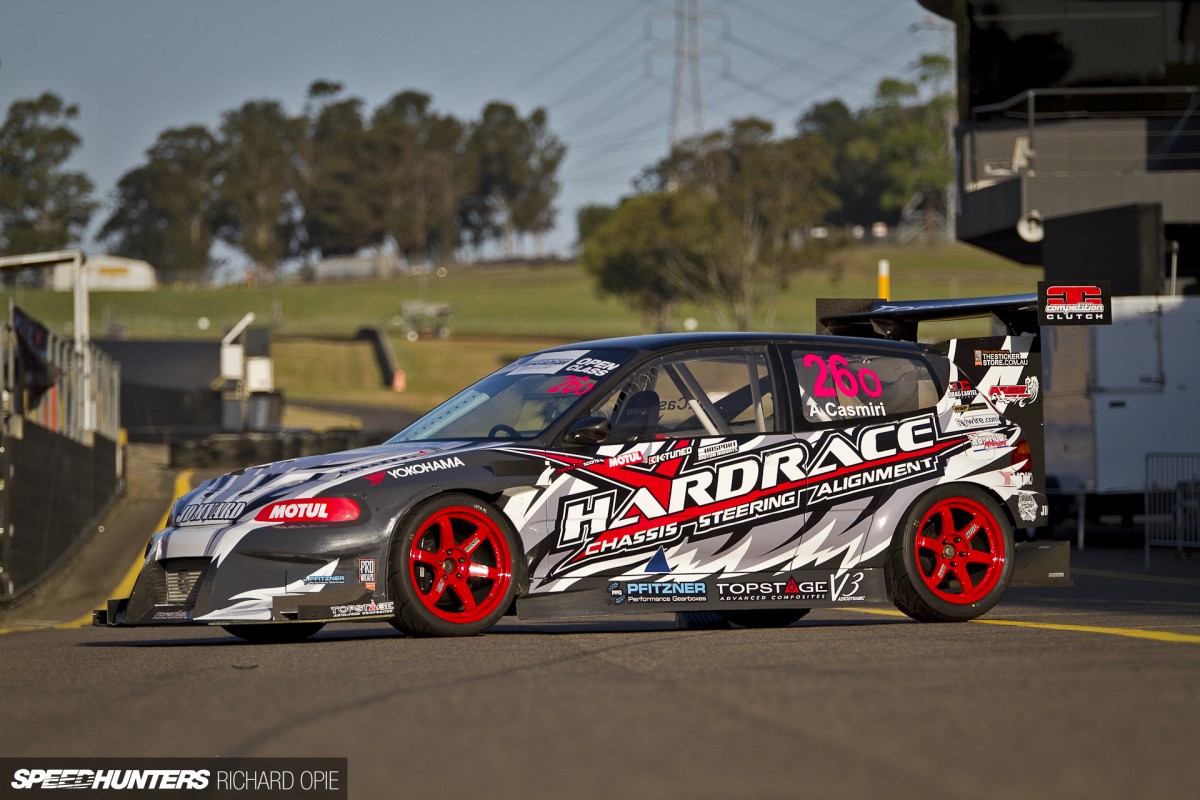 For now then, a two-wheel drive, no… a front-wheel drive machine stands at the top of the Open class podium. It's a given the four-wheel drive brigade in the category aren't going to relinquish sovereignty that easily, but the JDMYard team aren't going to rest on their laurels either. The benchmark continues to be raised year-on-year at WTAC, and I'm already anticipating a closely fought 2016 battle for the Open class title.
Richard Opie
richy@speedhunters.com
Instagram: snoozinrichy
Cutting Room Floor