Saved From The Dead
If you're at all familiar with the modern Honda performance scene or the American tuning industry in general, then you've likely heard of Ryan Basseri and his company Rywire. The story of Rywire is one of a man finding something he's extremely good at and making a successful business out of it. Ryan's specialty is custom wiring harnesses, and while that might sound oddly specific for some, the quality of the cars he's worked on shows just how important his contributions are.
At SEMA last week, Ryan showed off an Integra Type R build that redefines what's possible with the venerable DC2 platform. Say hello to the Rywire Integra GT3.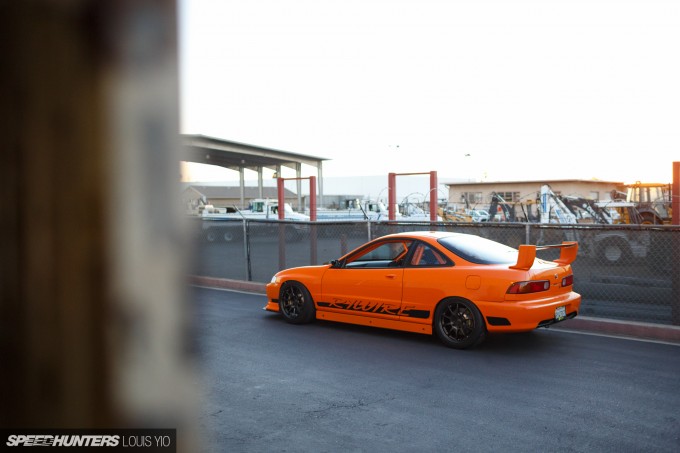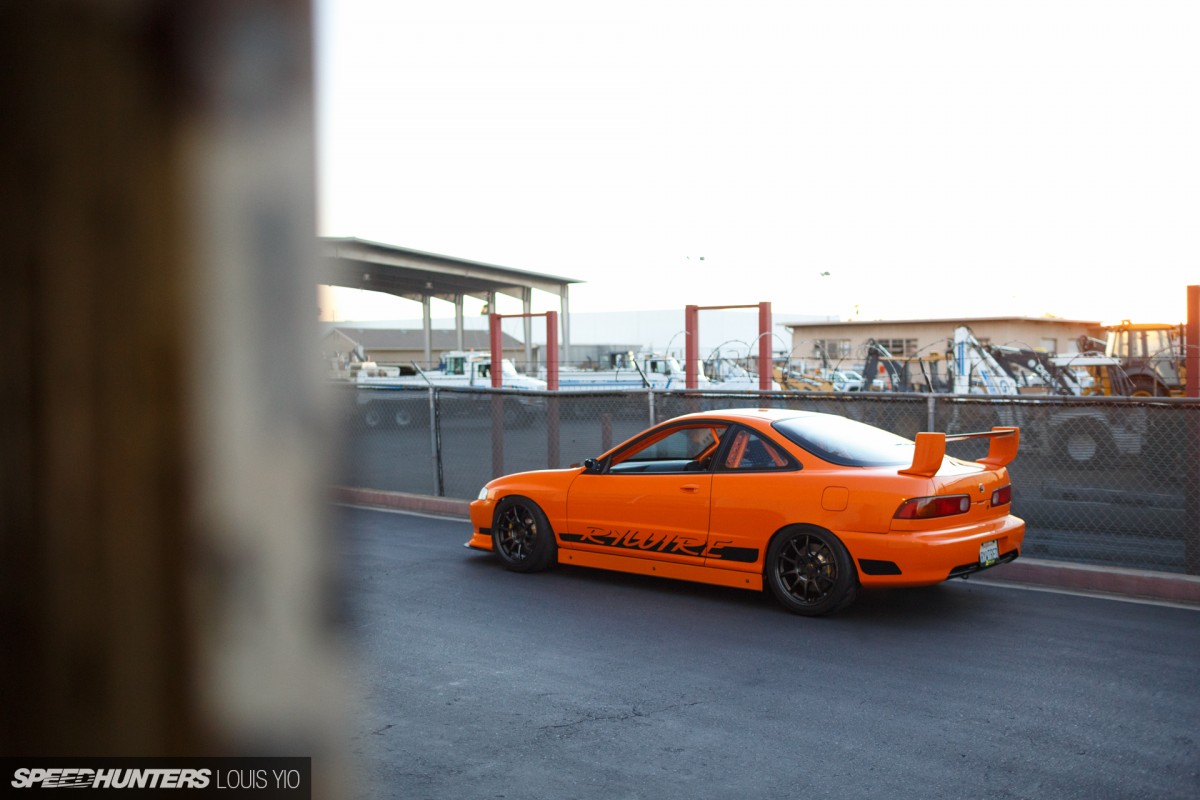 People who grow up driving and working on inexpensive cars like Hondas often move on to more exotic machinery when they have the means. And in a way, that describes Ryan.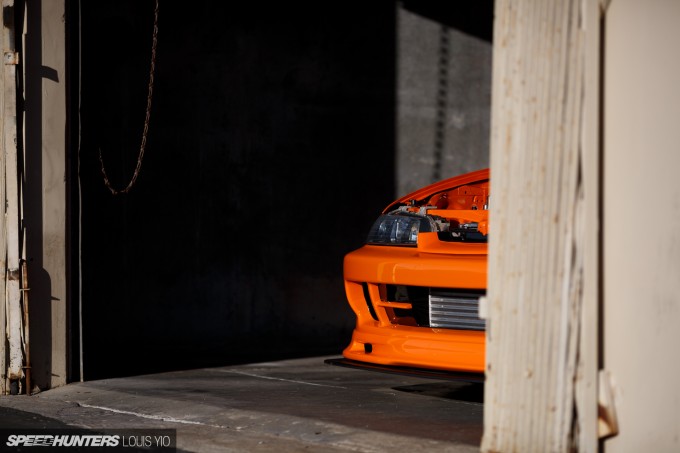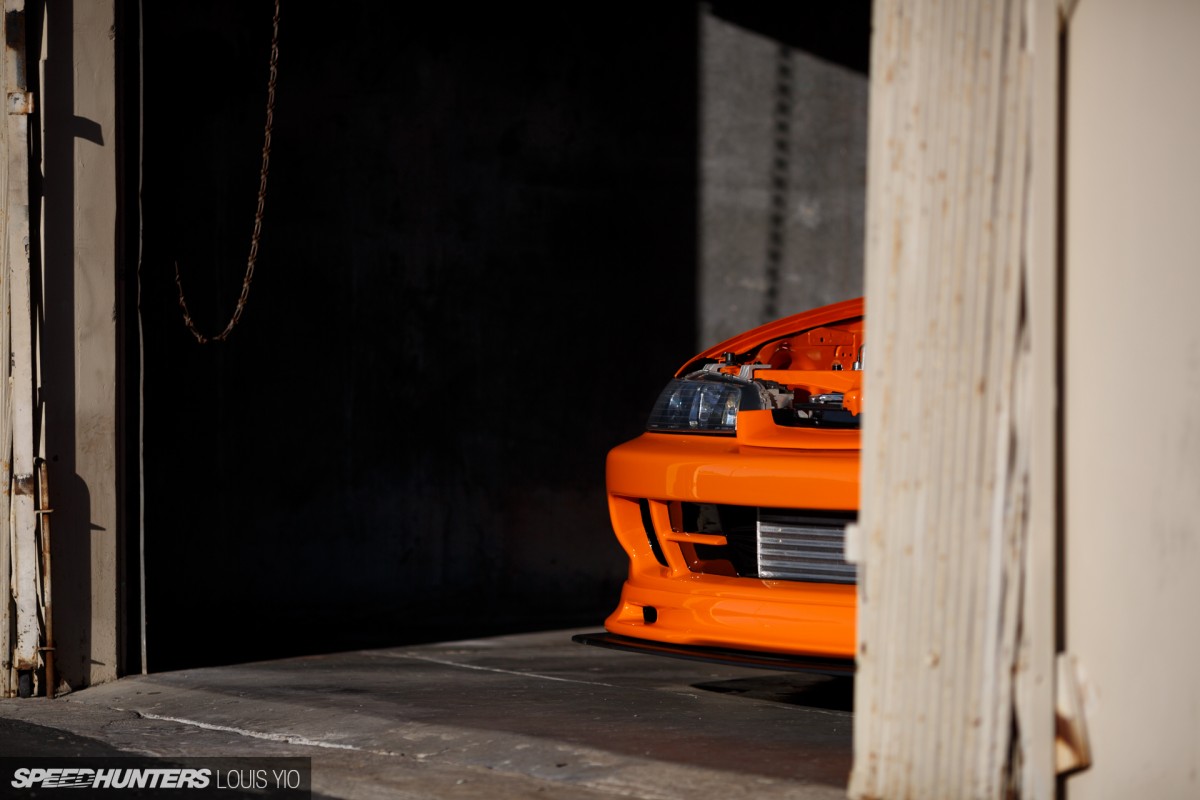 His dream car was the 997 Porsche GT3 RS, and after working tirelessly to get his business off the ground, he had the opportunity to make that dream a reality.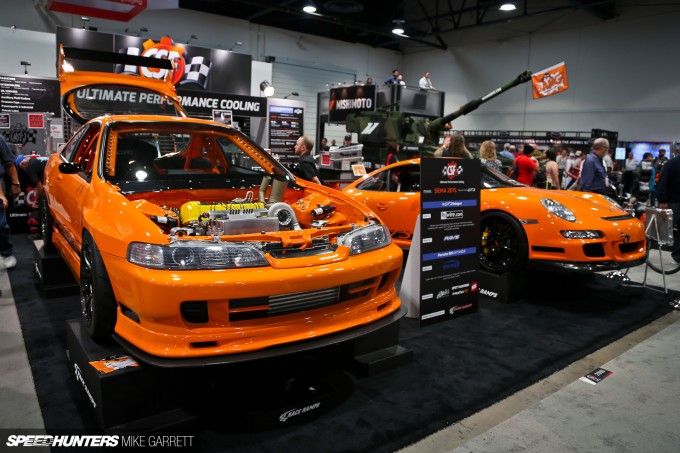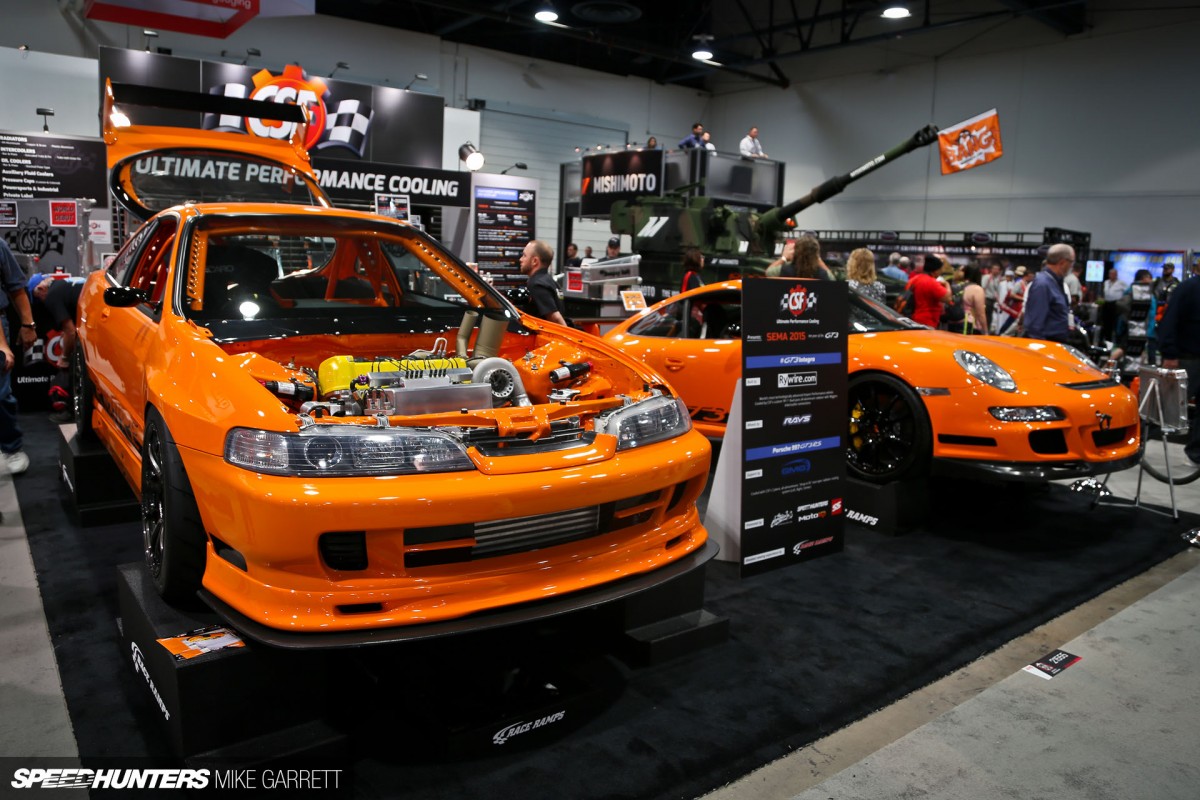 But while Ryan considers the Porsche one of the best cars he's ever driven, he wasn't about to leave Hondas behind. In fact, his experiences with the GT3 RS turned out to be a huge inspiration behind the Integra build.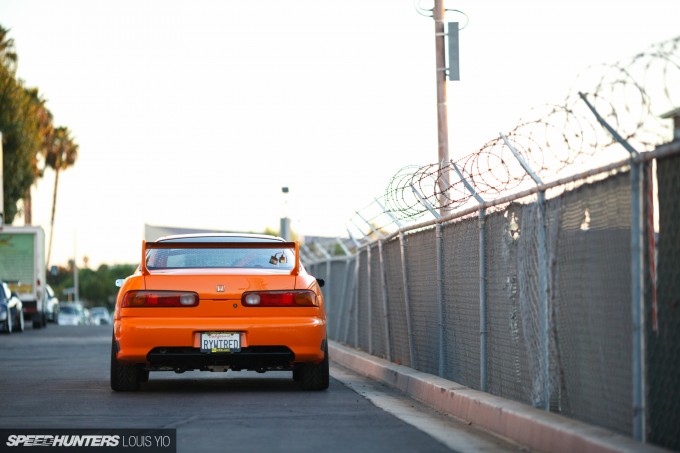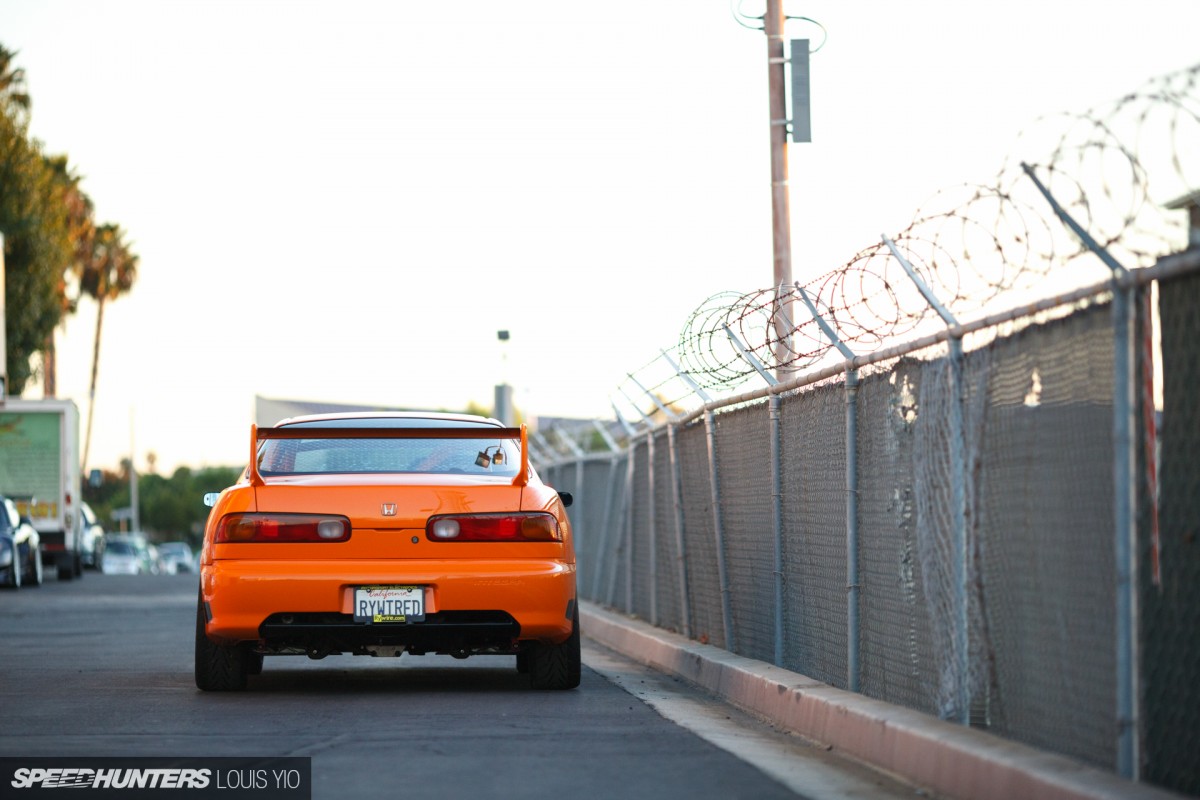 At some point long ago, Ryan's Integra began its life as Japanese market Type R, but it was nearly destroyed when he acquired it. After making its way to the US, the Integra served as a demo car before falling into disrepair and being stolen. When it was recovered by the police, it was essentially a bare shell with no usable parts. Ryan bought it for next to nothing, wondering just what the hell he'd do with it.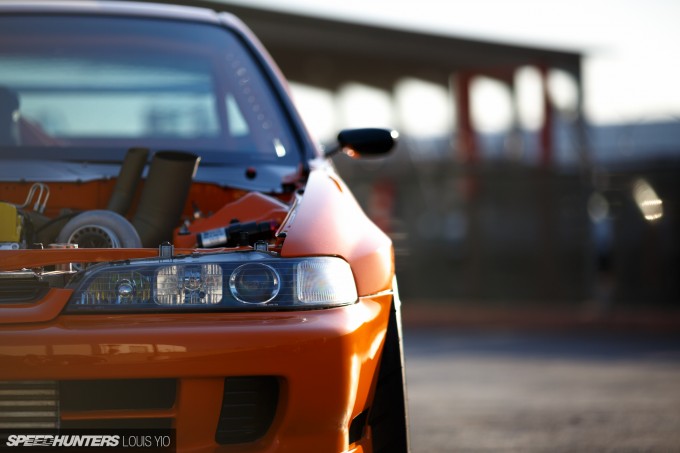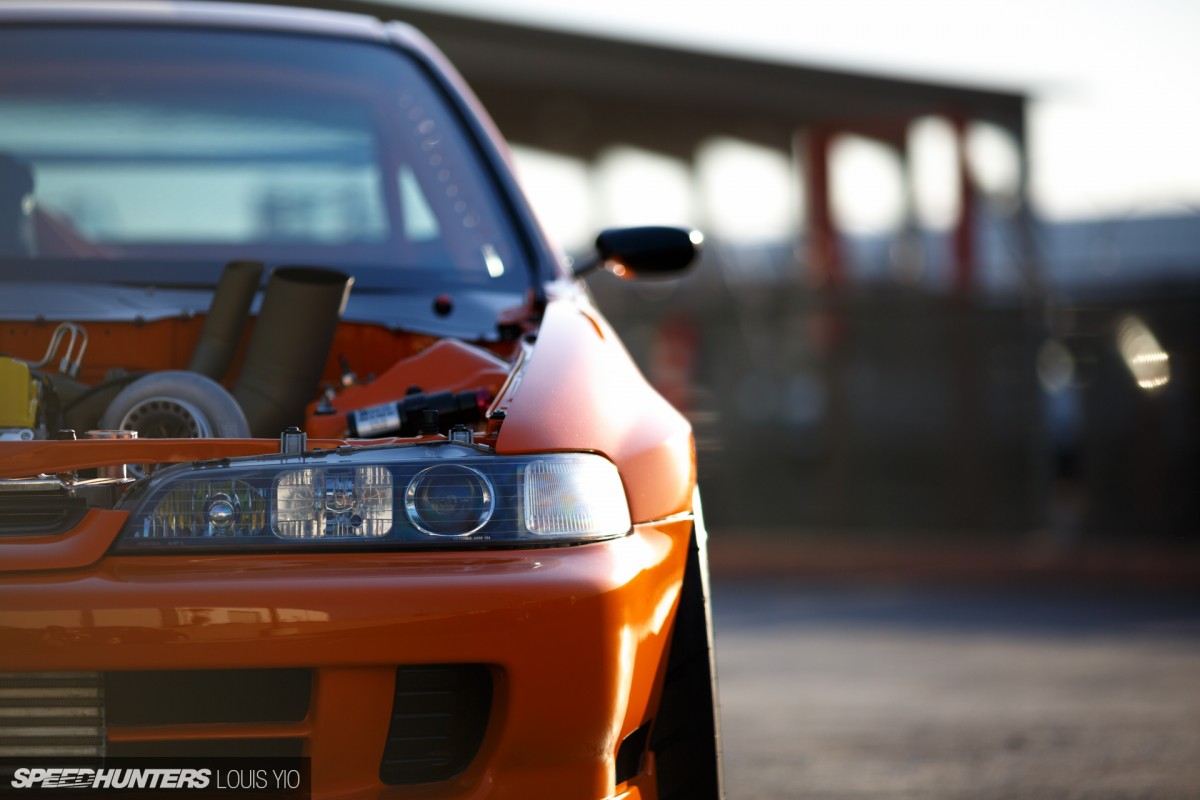 In between various customer projects and life in general, Ryan slowly began to piece the car back together. Because there was pretty much nothing left of it, the Integra would actually serve as the perfect canvas to show what he and his company are capable of.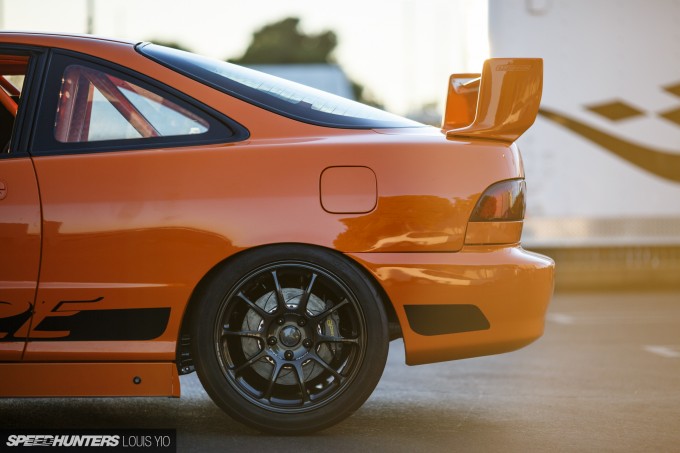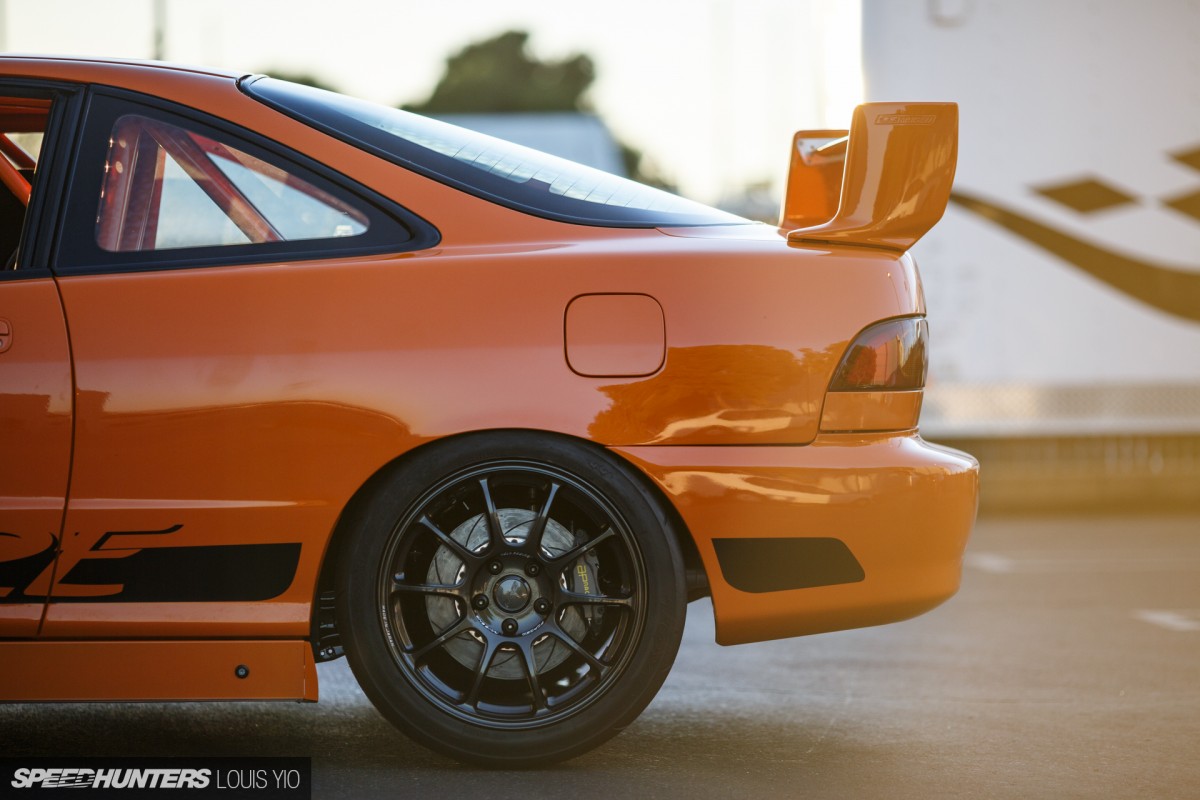 More recently, he got in touch with Ravi from CSF Radiators and they came up with the idea of turning the Integra into a SEMA build – one that would be displayed in CSF's booth at this year's show.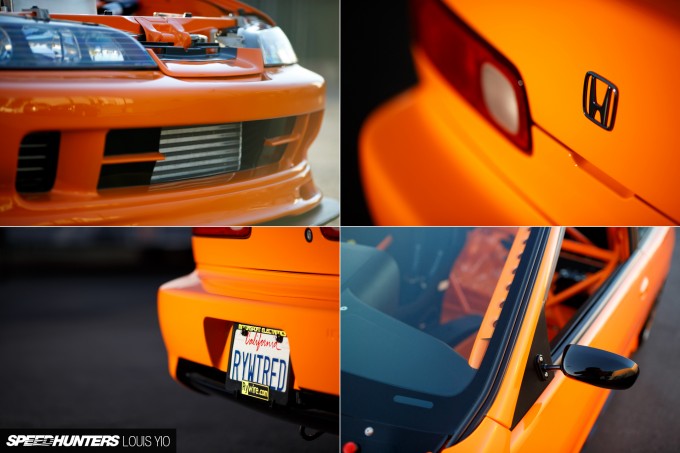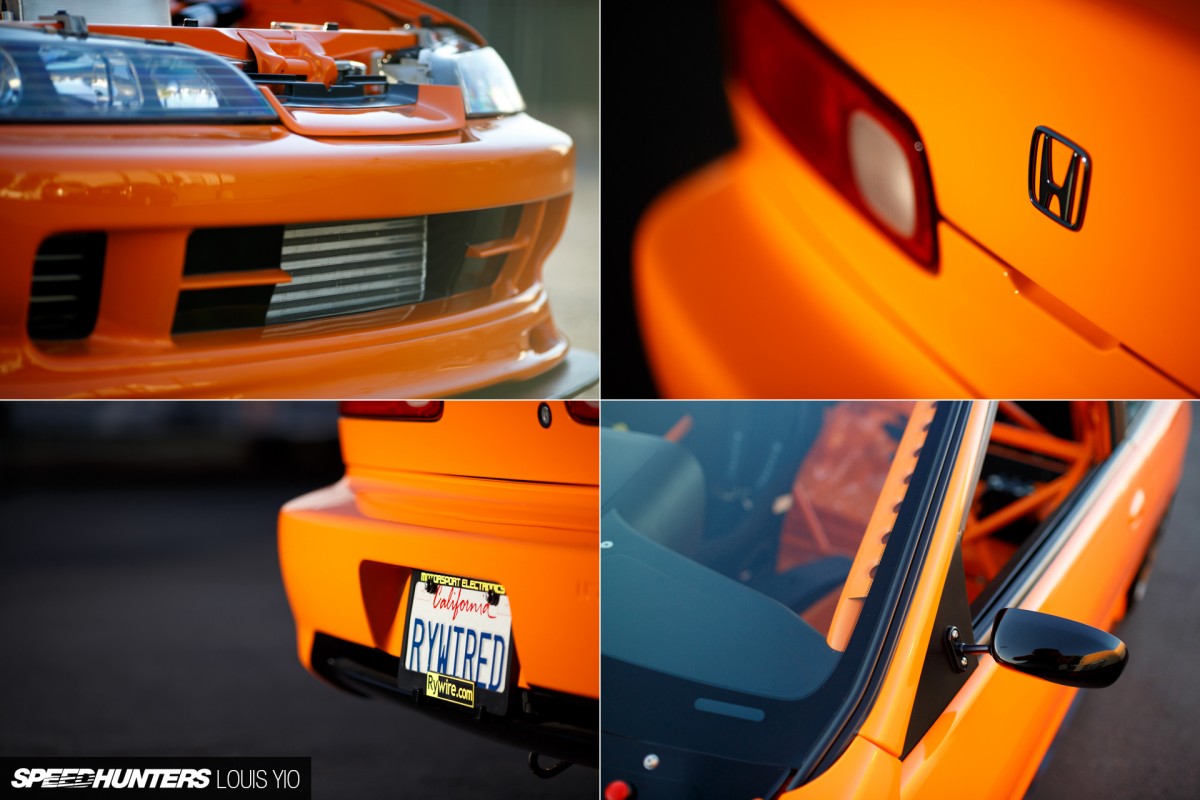 Knowing that the Integra could potentially become his magnum opus, Ryan refocused his efforts on completing the build and ensuring it would be unlike any Integra before it.
Next Level Stuff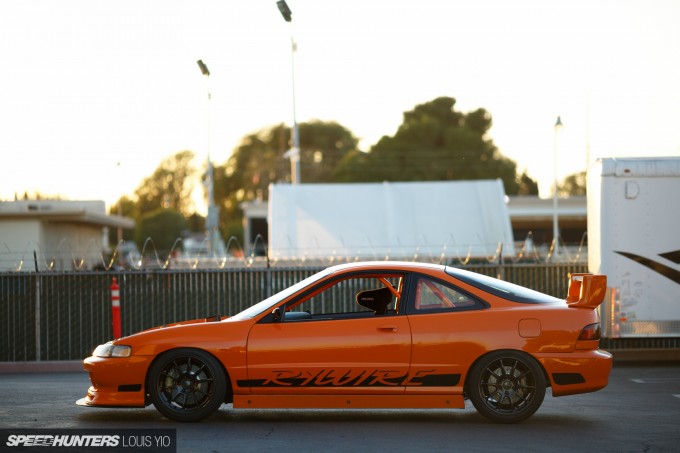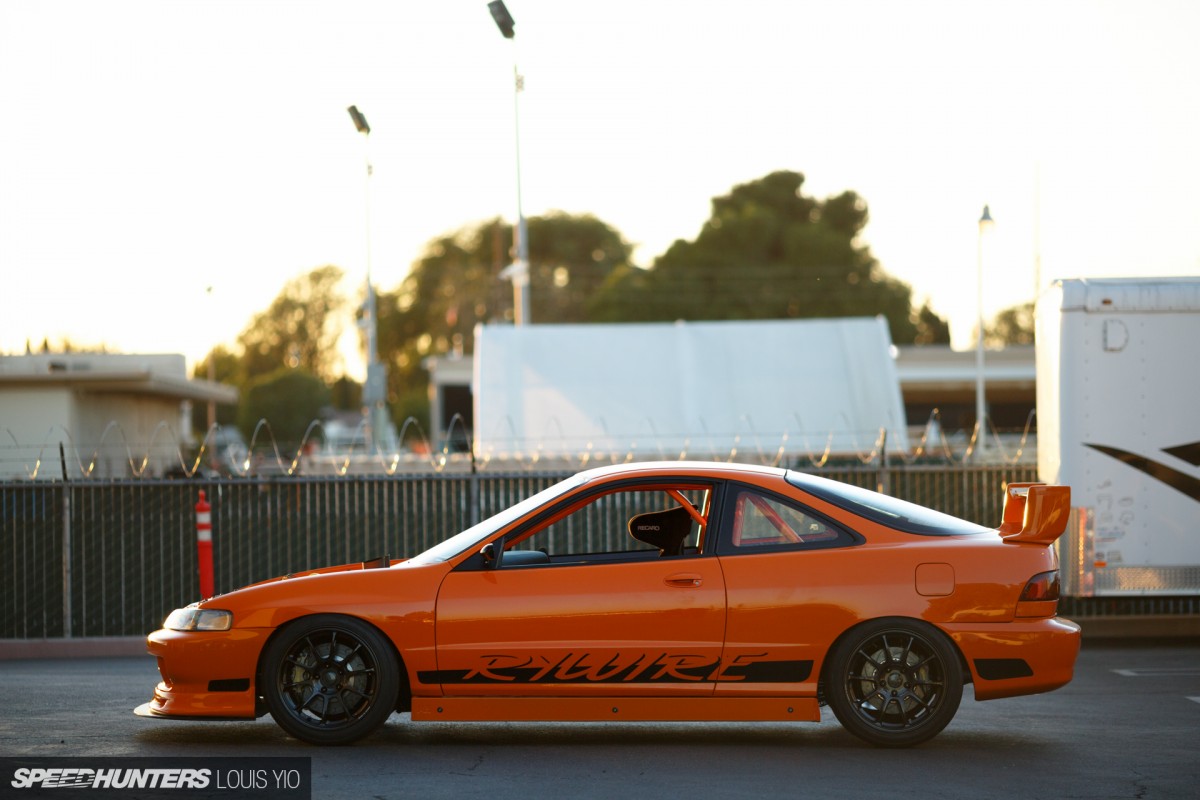 When it finally emerged from the workshop, it was clear that the Honda was going to shake things up. The GT3 RS inspiration is impossible to miss with the Pure Orange paint and Porsche-esque graphics, but this car would go far beyond just being an Integra with some 911 influences.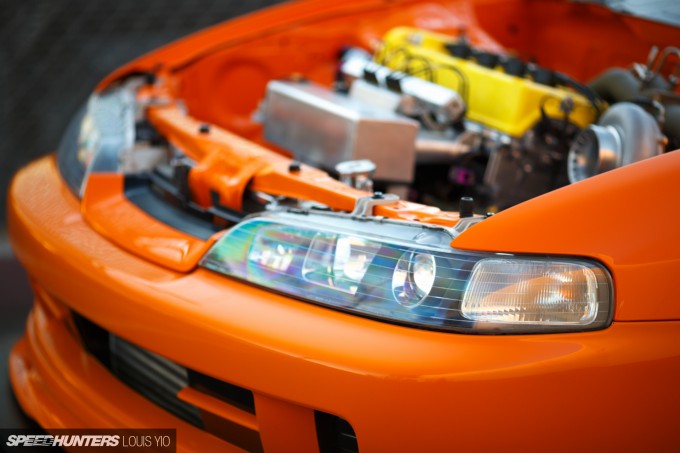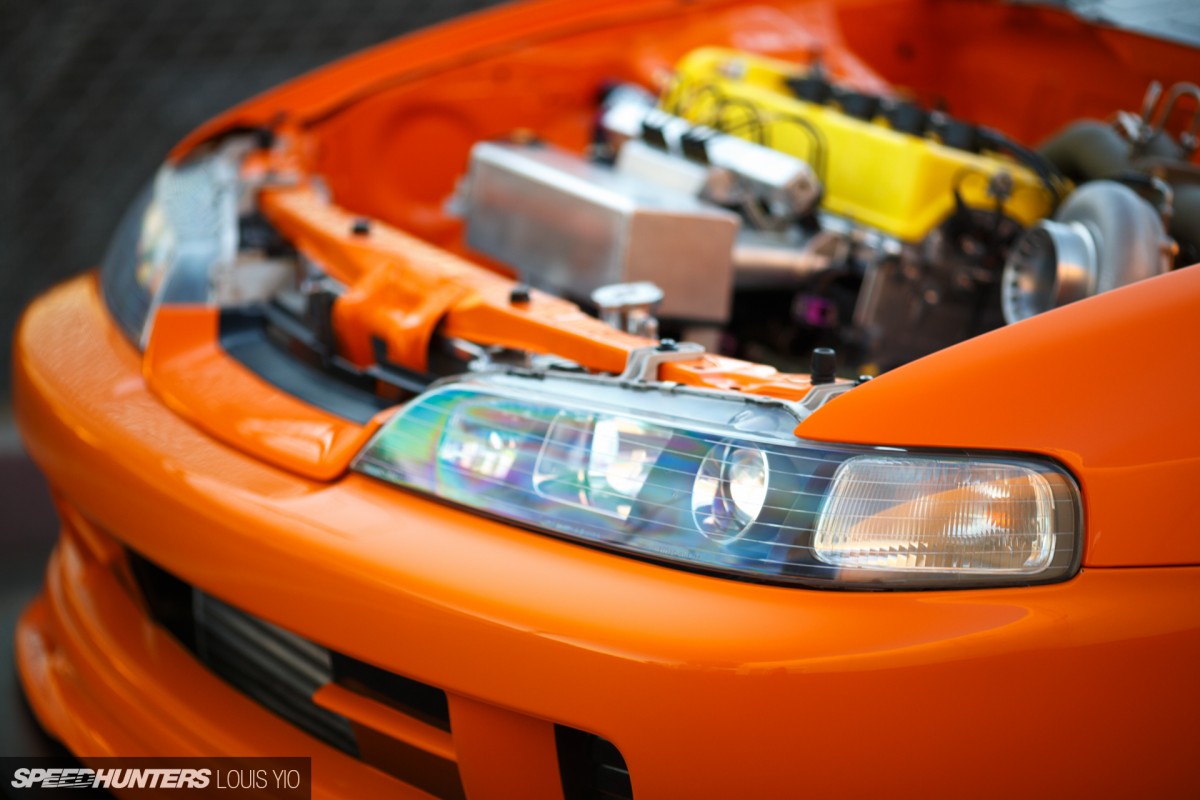 Because he was essentially starting from scratch, Ryan was able to fully run wild with the build, and the madness starts right in the DC2's engine bay.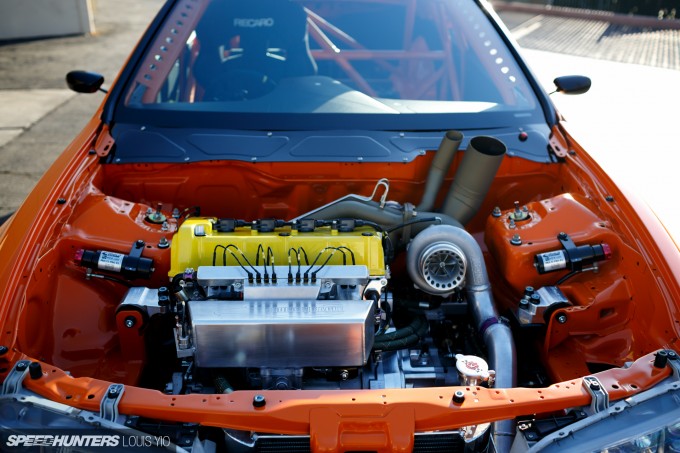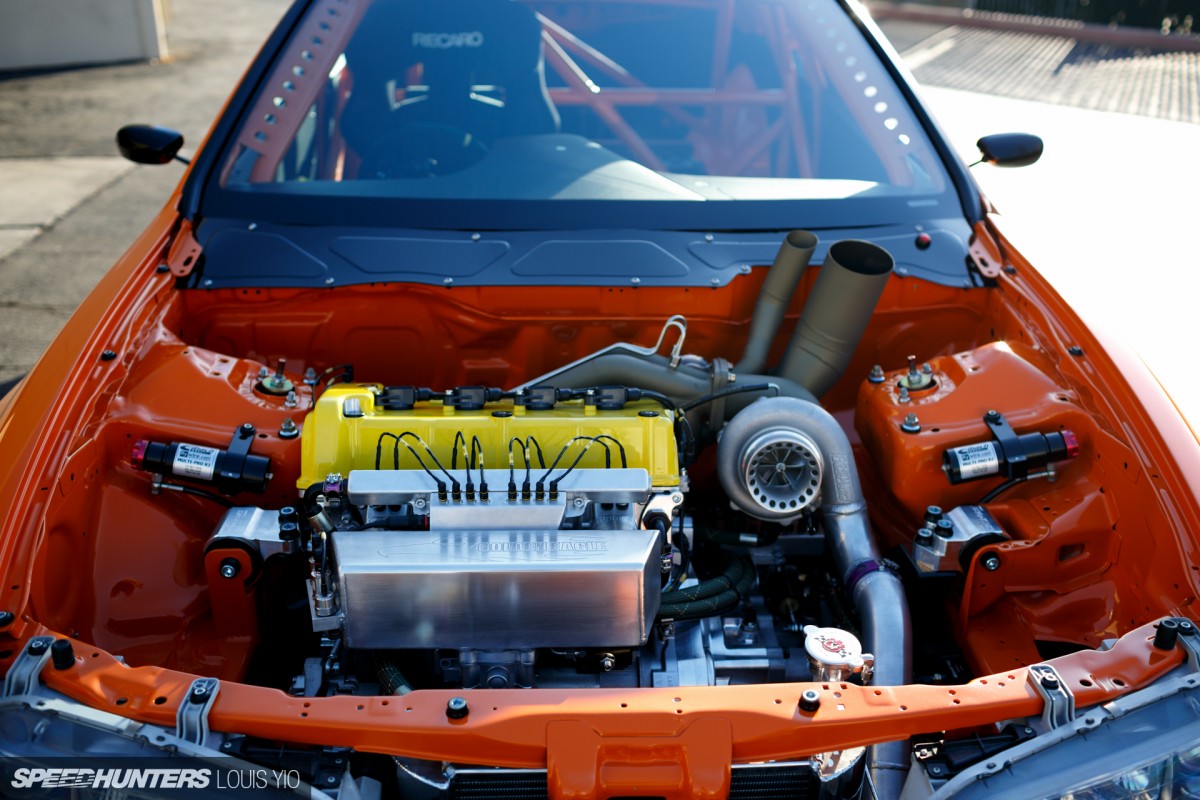 That's where you'll find a hard-tuned K-series setup that uses a fully-built K24 block with a ported K20 head and just about all the performance upgrades you'd expect. But this car is about doing more than what you'd expect. That's why there are radical bits, like a Honda HPD dry sump system which allows for an external oil tank and virtually no chance of oil starvation.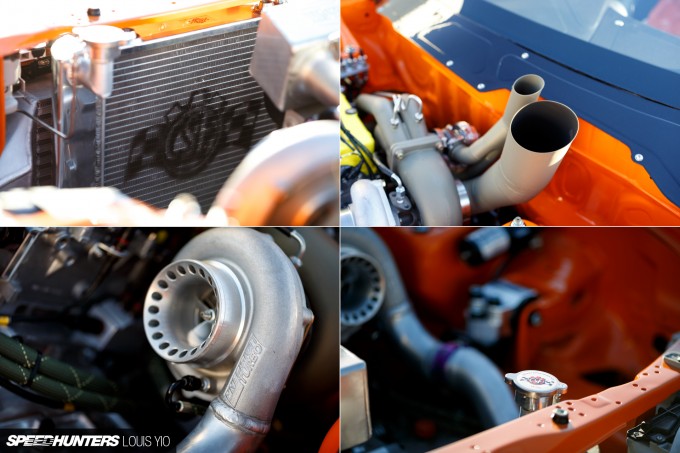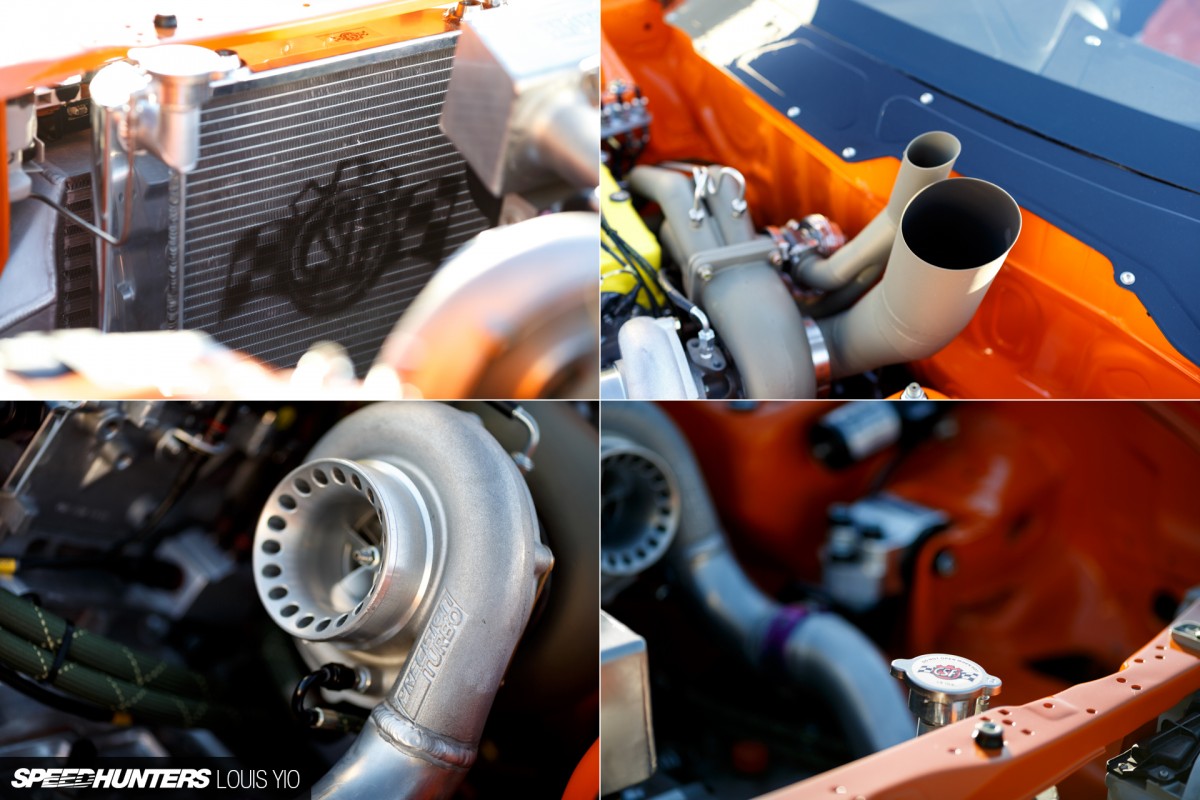 Boost comes from a Precision Turbo 6265 turbocharger mounted on a JDL manifold and dumping right out through the top of the engine bay. Needless to say, Ryan handled all of the car's wiring and electronics with a custom-made chassis harness. You can take a look at the 'Electronics' category in the spec list to full nerd-out on his work. But that's just the beginning of it…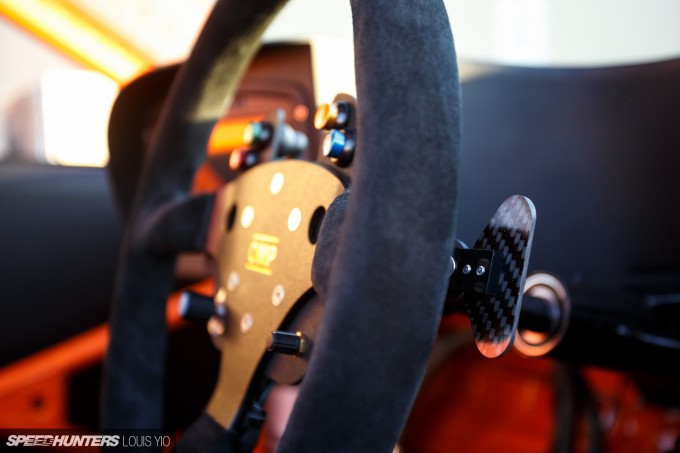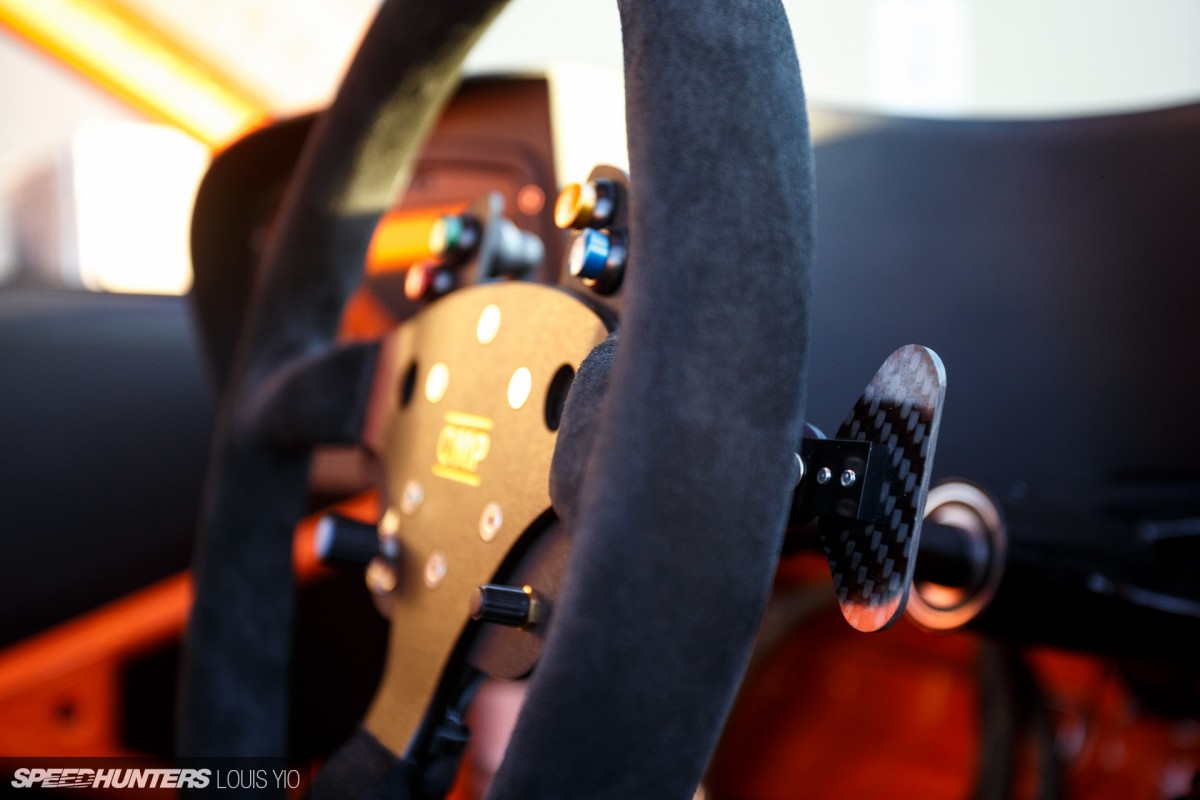 One thing that Ryan is especially proud of is the transmission setup; not the usual Honda 6-speed gearbox you find behind K-series engines, but a fully sequential racing gearbox from Quaife. With Ryan's electronics expertise he was able to set-up a fully-functional paddle shift system.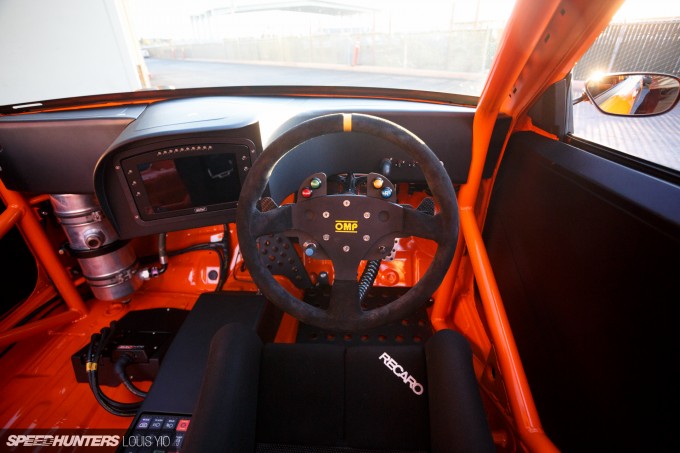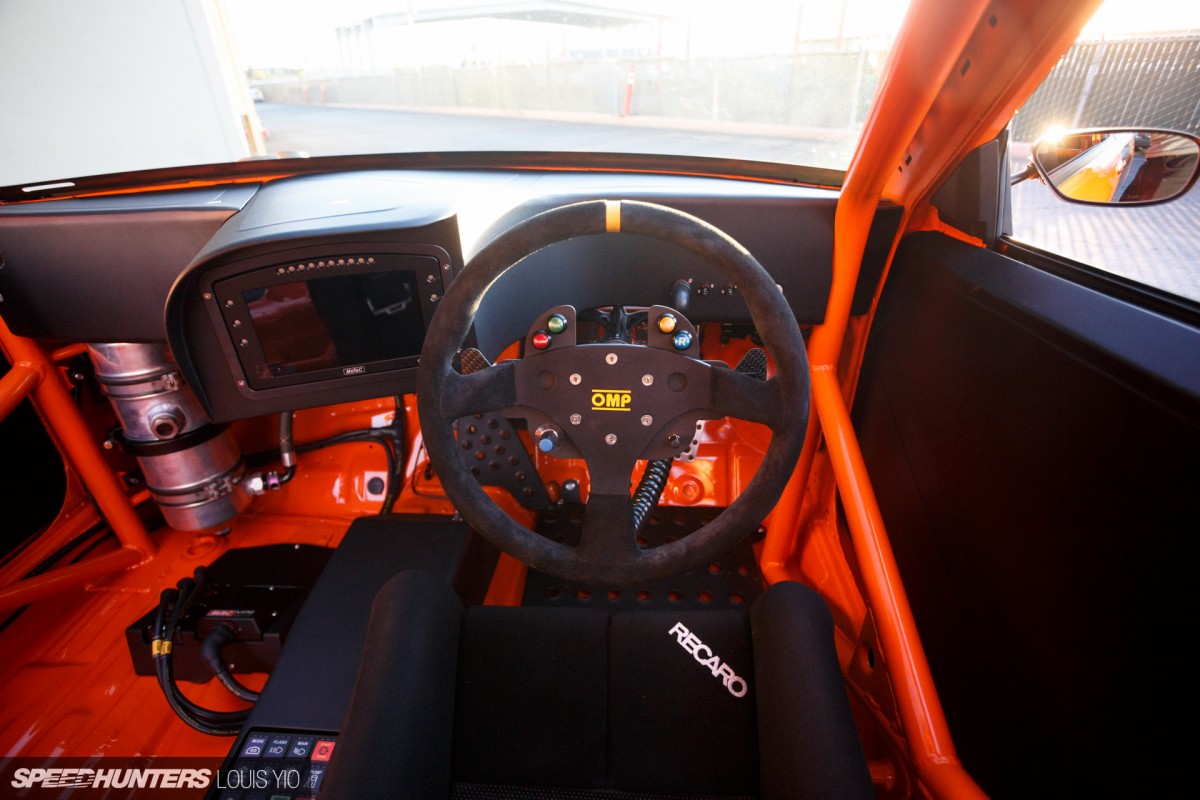 Not only does the unique transmission solution help the car stand out, it further builds the connection between the Integra and the Porsche that inspired it.
Form, Meet Function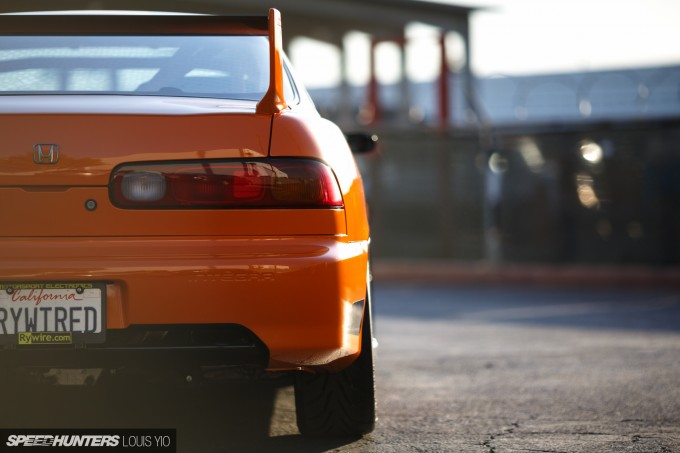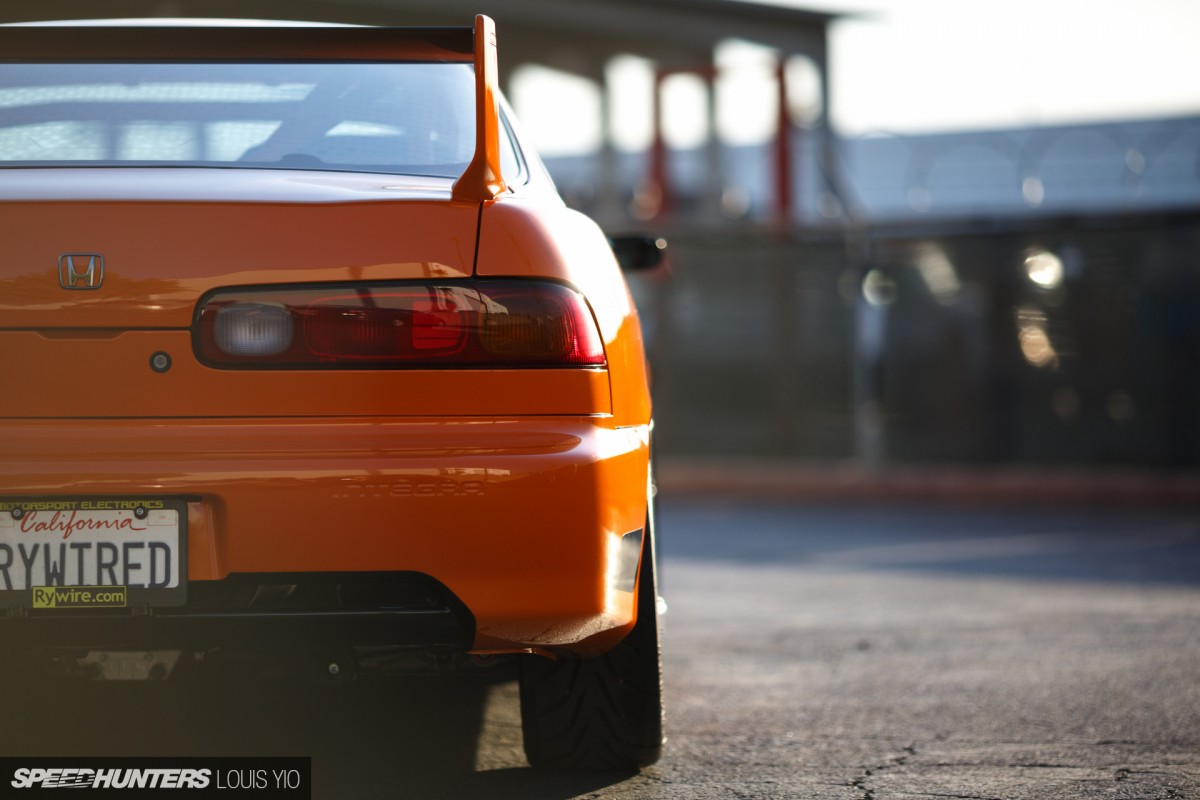 With racing plans in the car's future, Ryan knew he'd need more than just a serious engine and drivetrain setup. The chassis has been fitted with a set of Eibach R2 adjustable coilovers, along with a set of prototype upper control arms from PCI and custom rear lower arms from ASC.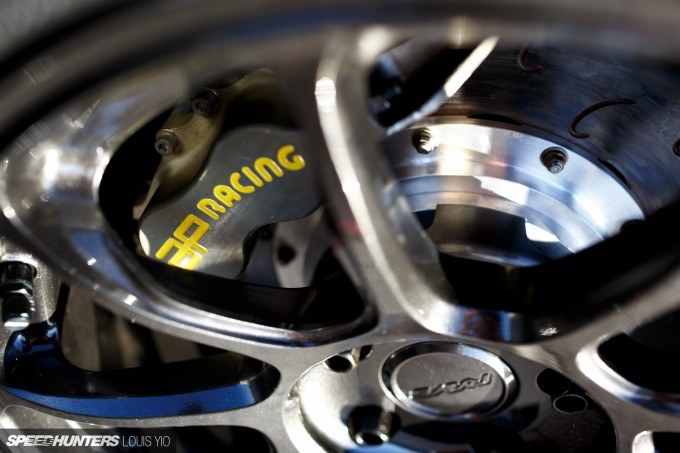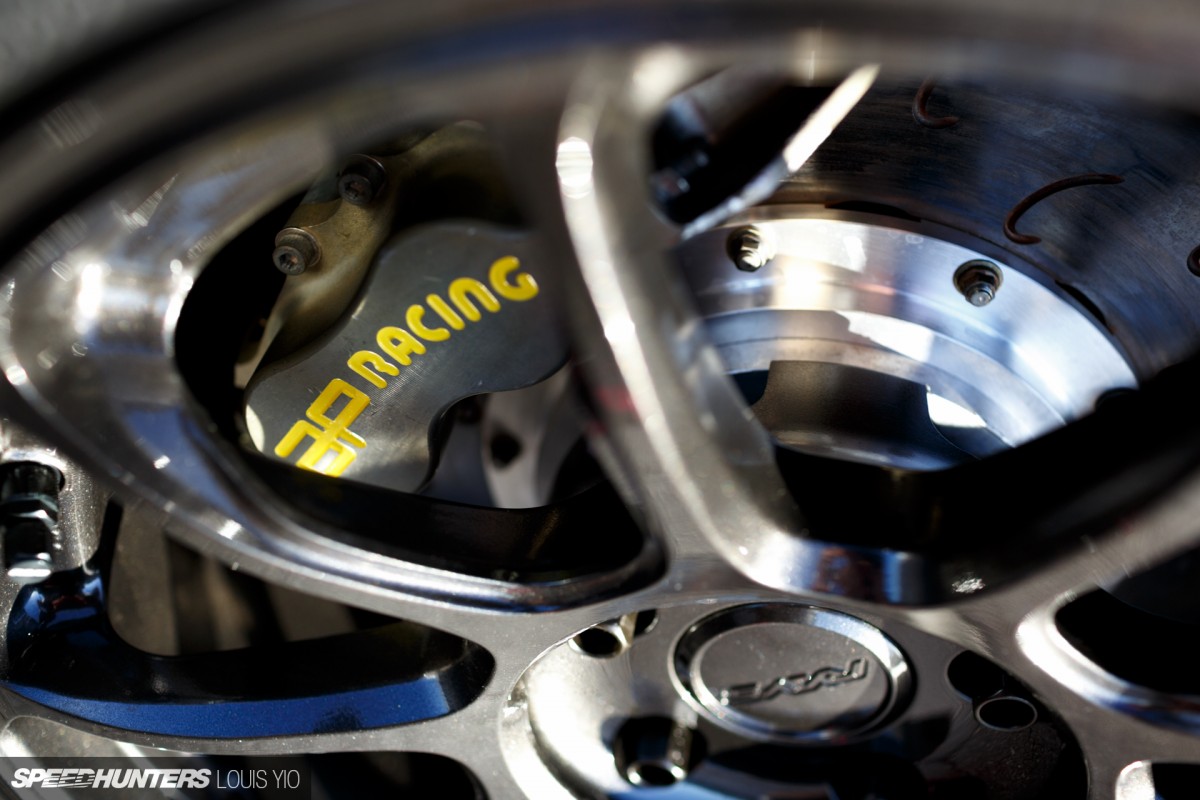 With so much power on hand, braking would be crucial, and in this department Ryan fitted a set of IndyCar-spec brakes from the experts at AP Racing. It's just one more example of the exotic componentry you'll find throughout the vehicle.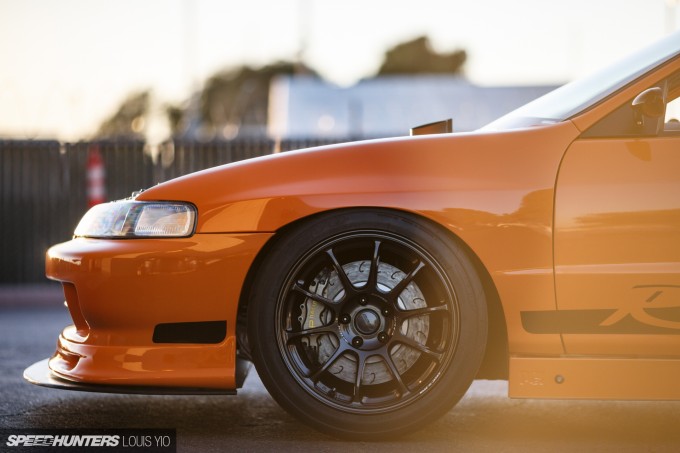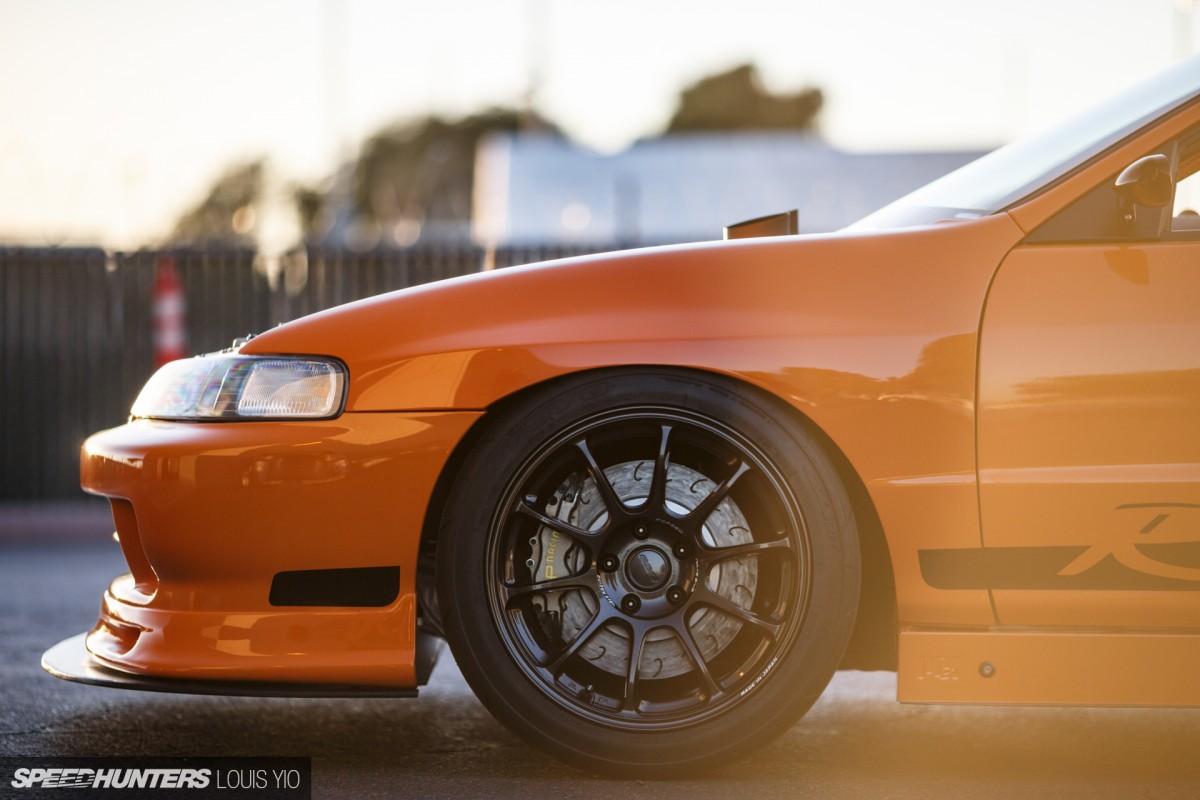 As for the wheels, they're 17-inch RAYS Volk Racing ZE40s finished in black to match the GT3 RS theme, and shod with high-grip Toyo R888 tires.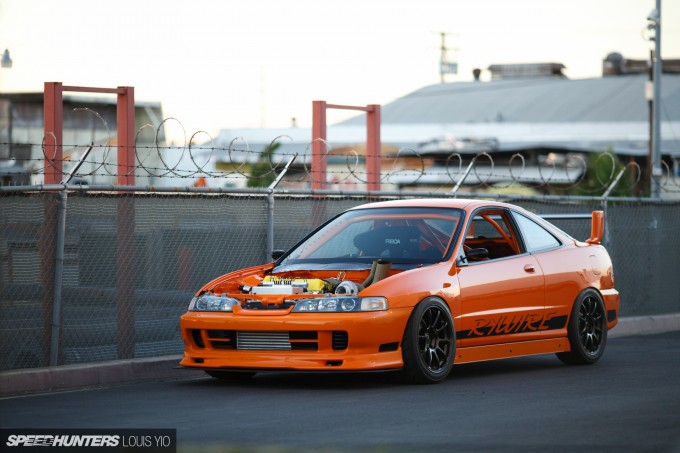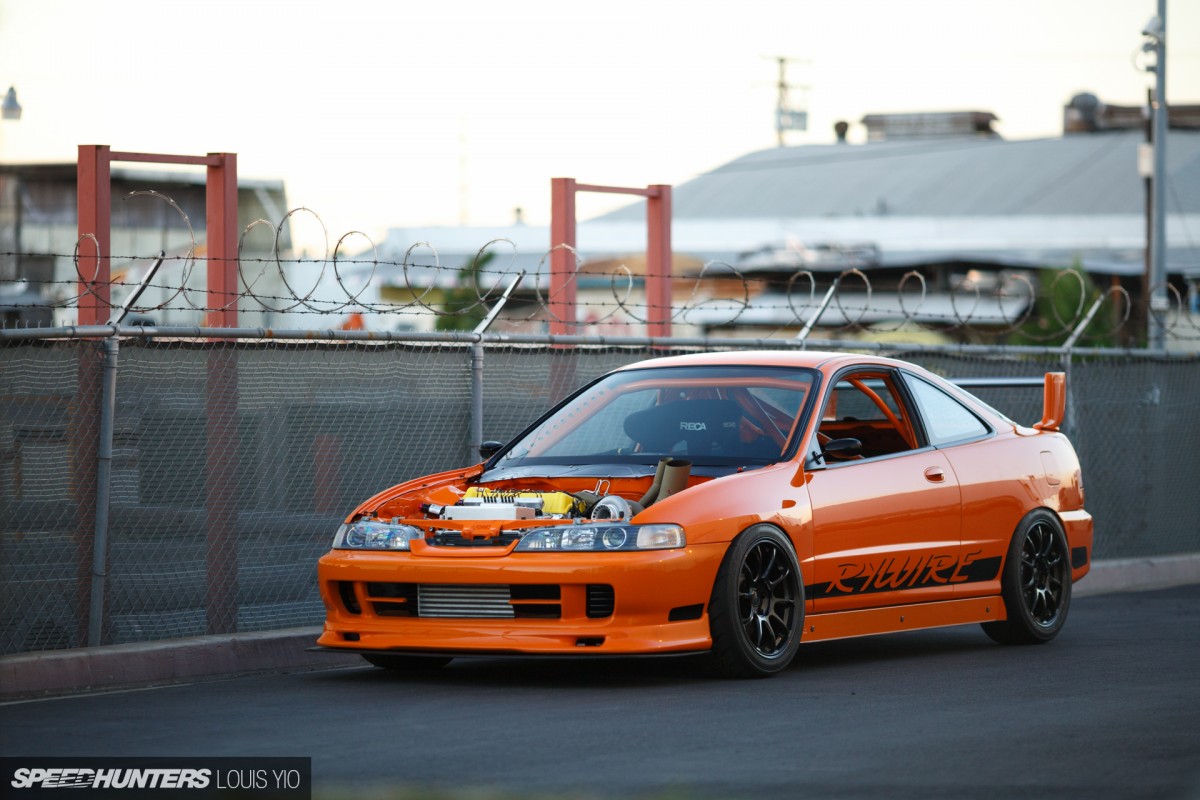 Aside from the aforementioned Porsche paint and graphics, Ryan has done a beautiful of job of functionally upgrading the Integra's exterior without breaking the ultra-clean look. The front bumper and fenders have been subtly widened and the nose also wears a Spoon lip with a custom-made splitter.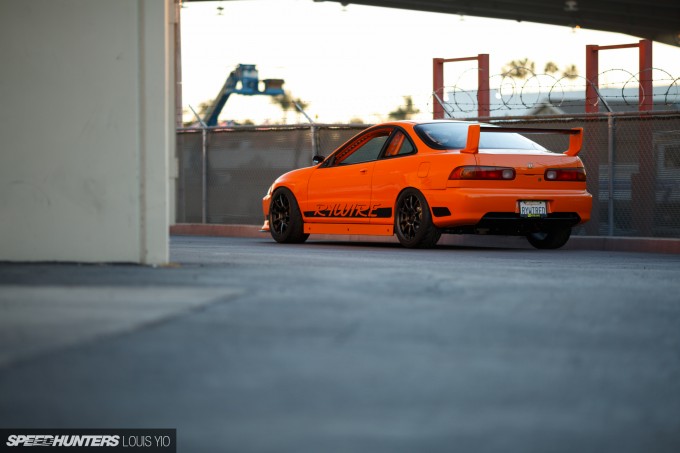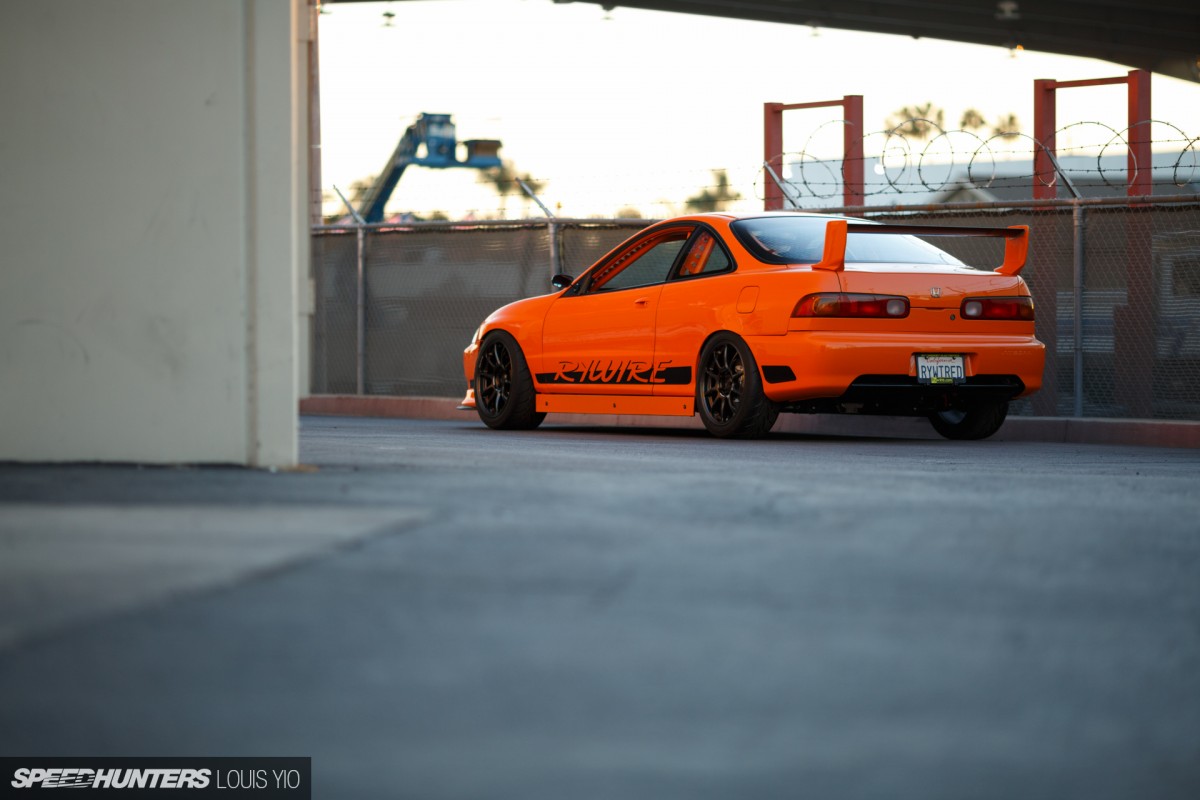 A set of PCI side skirts help improve the aerodynamic profile, and out back, rather than a massive GT wing you'll find a classic Mugen spoiler hanging over the hatch.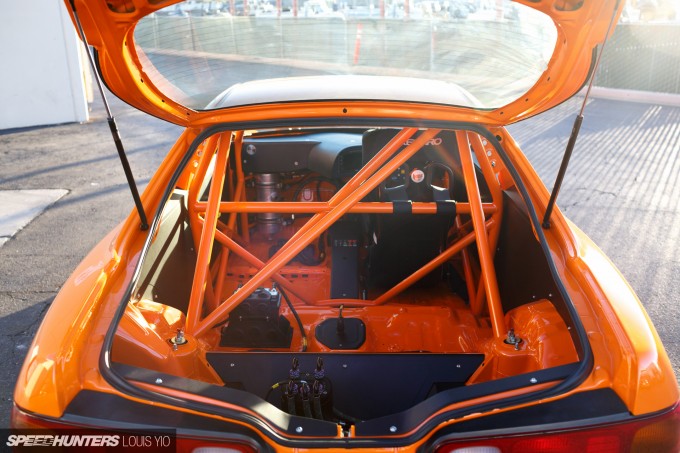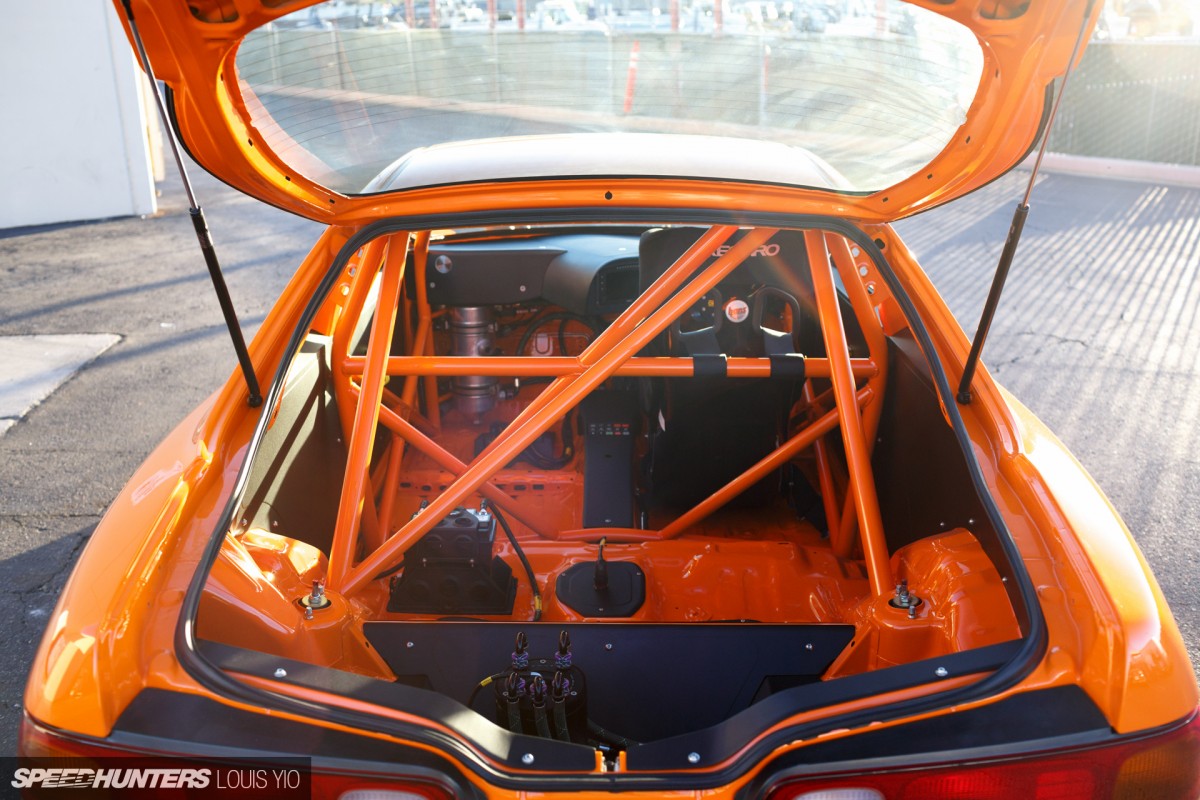 The interior is every bit as impressive as the rest of the car, and it's finished with the same sense of detail that Ryan is known for. There's a custom rollcage that should be suitable for any type of driving event he wishes to enter.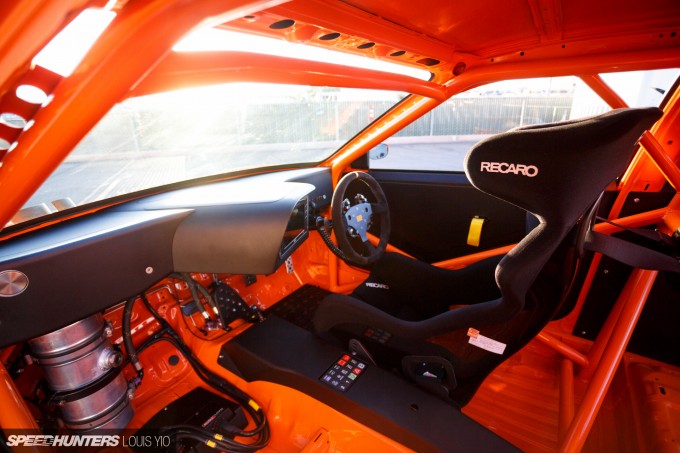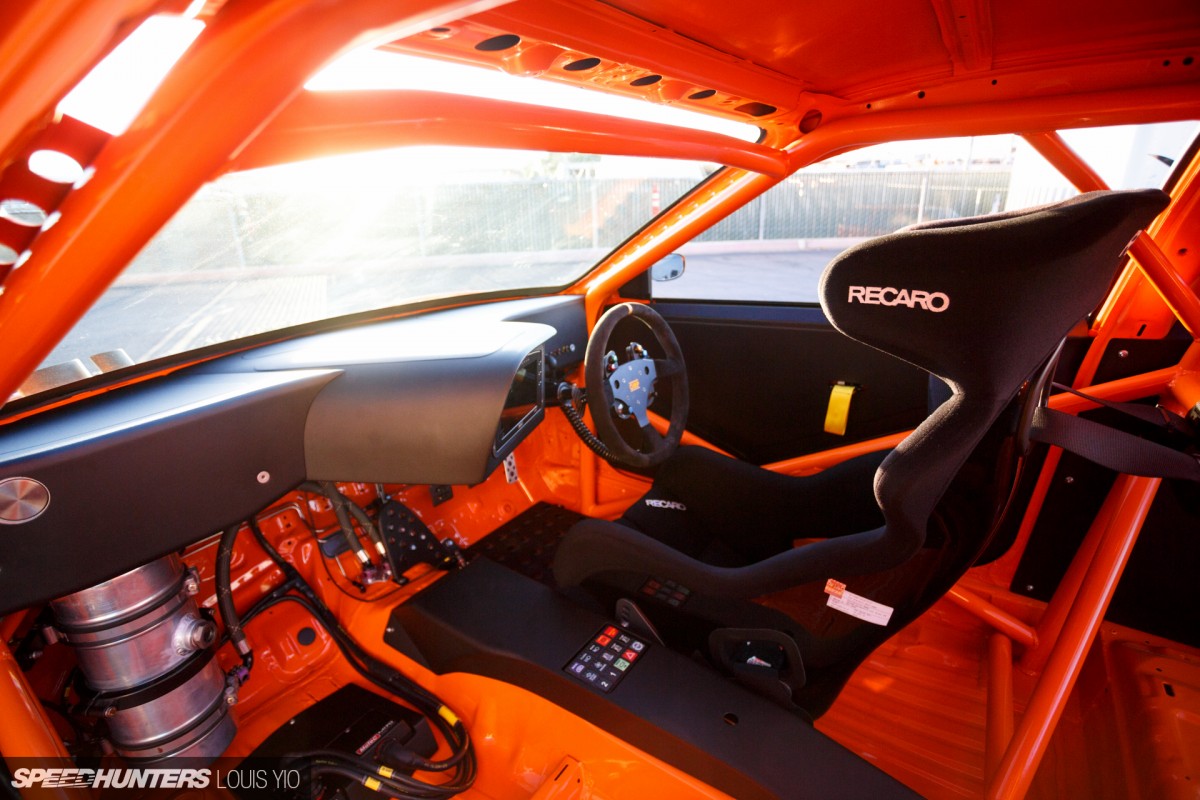 The dashboard is fully custom, as are the door panels which feature fabric door pulls as another nod to the Porsche GT3 RS.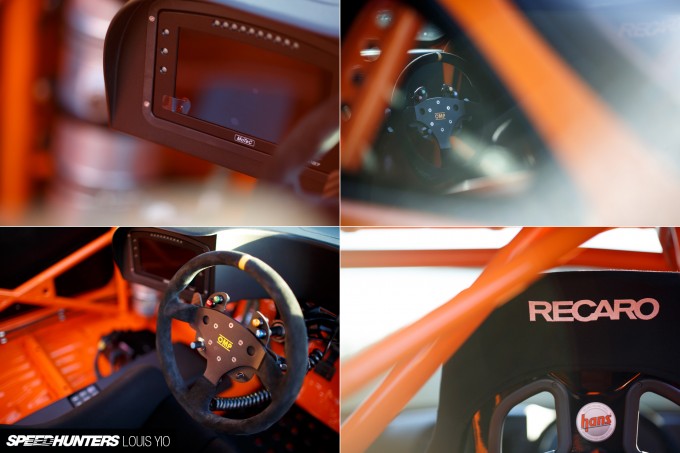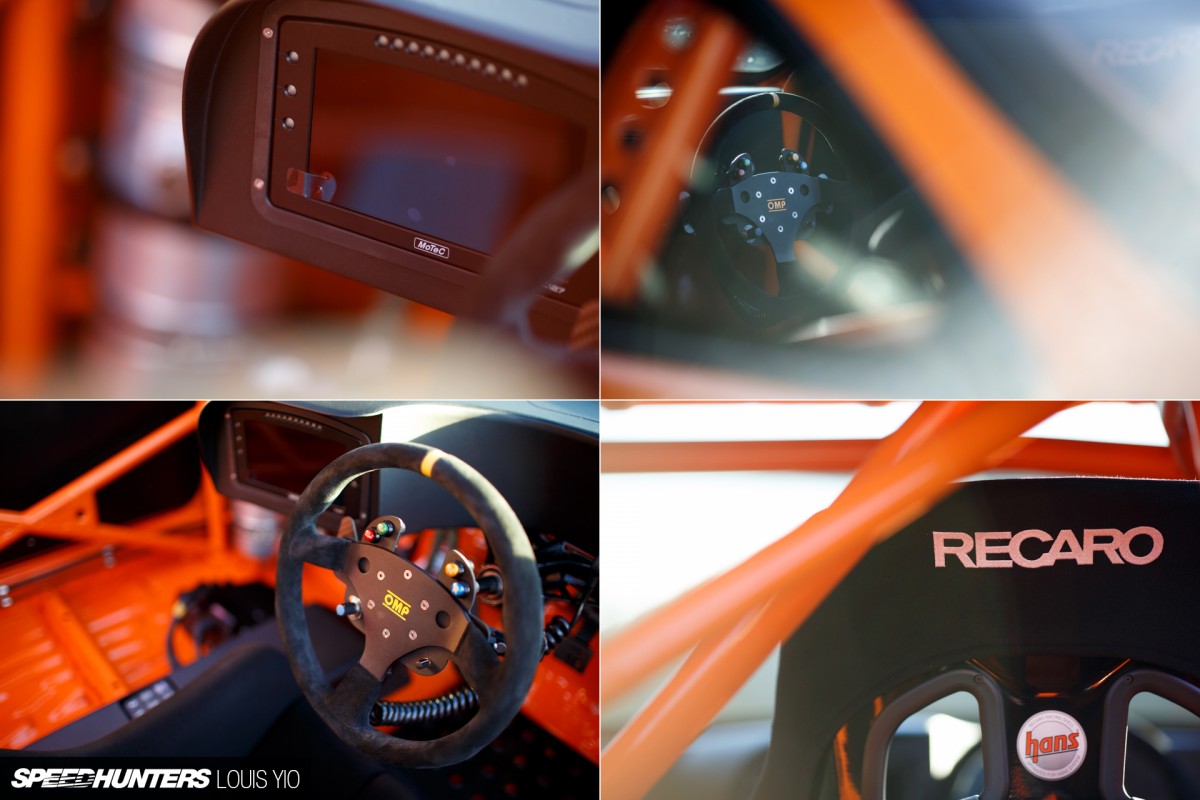 The Integra runs a MoTeC digital dash to match the rest of the MoTeC electronics that are on board. The seat is a Recaro bucket complete with HANS device, and the OMP steering wheel has been fitted with a variety of driver control functions.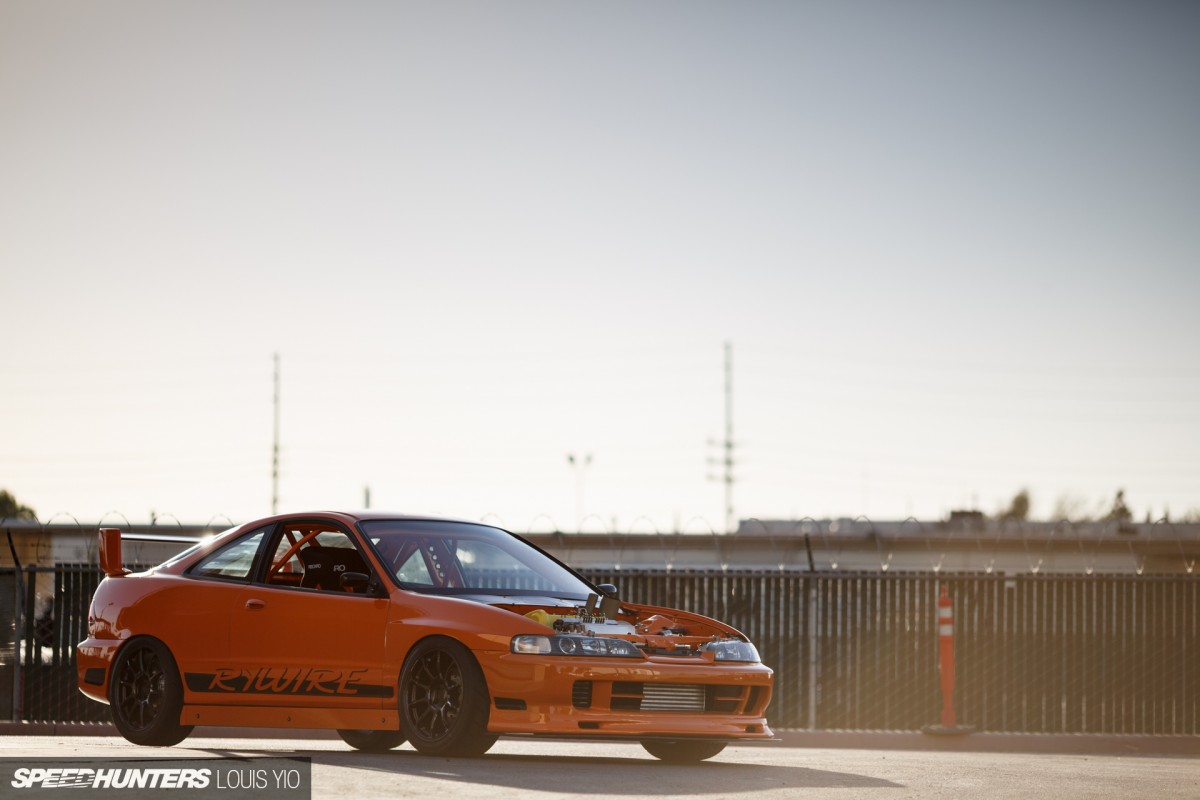 Now that the car has officially made its debut, Ryan is planning on taking the Integra everywhere he can. Along with a number of car shows and meets, he's also looking forward to working with a pro driver to see how everything works on the race track. Whether it's show or go, Ryan's quite proud of how he revived a machine that was once left for dead.
For more on the build, check out this video where Ryan talks not only about the project, but also his beginnings and the link between his Porsche and the Integra.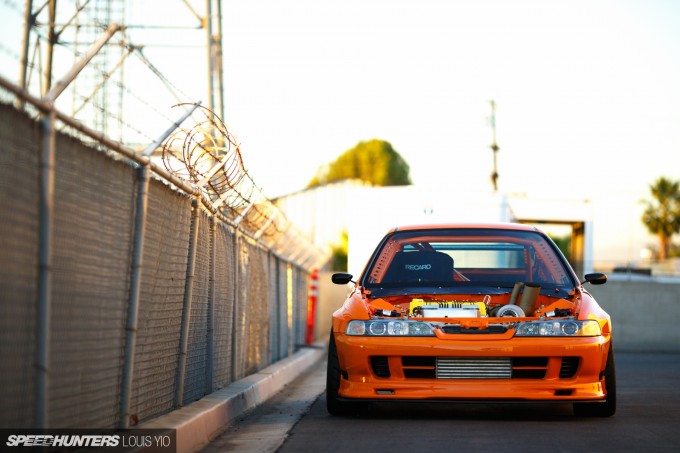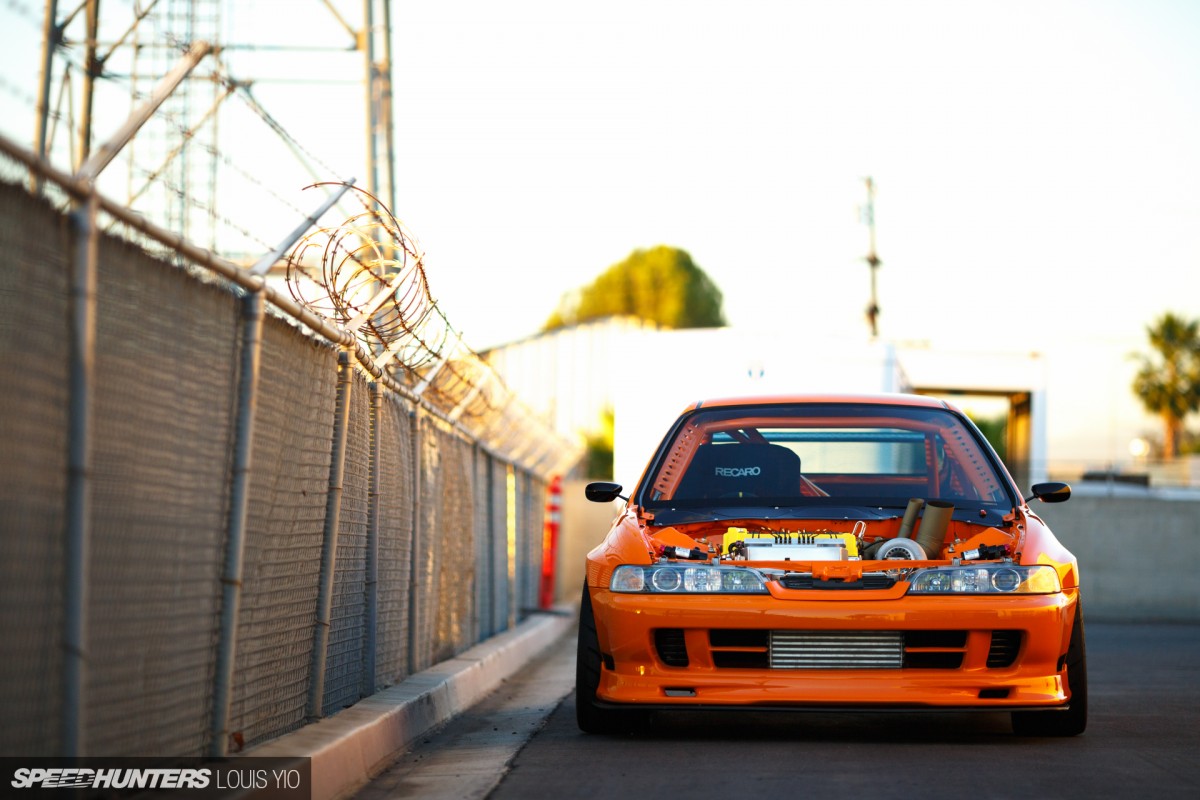 I love this build; not just because of the Porsche connection and all the trick stuff Ryan's put into it, but because it shows that Hondas from the golden era of the 1990s can still be built into incredible vehicles that turn heads and drop jaws 20 years later.
Never forget your roots.
Mike Garrett
Instagram: japanifornia_media
mike@speedhunters.com
Photos by Louis Yio
Instagram: lusciousy
More Honda related stories on Speedhunters
Cutting Room Floor