Three Years Later
Life has a habit of passing you by far quicker than you expect.
It's been over three years now since I last visited my friends who reside in an industrial unit, simply known as The Shed, located somewhere in Ireland.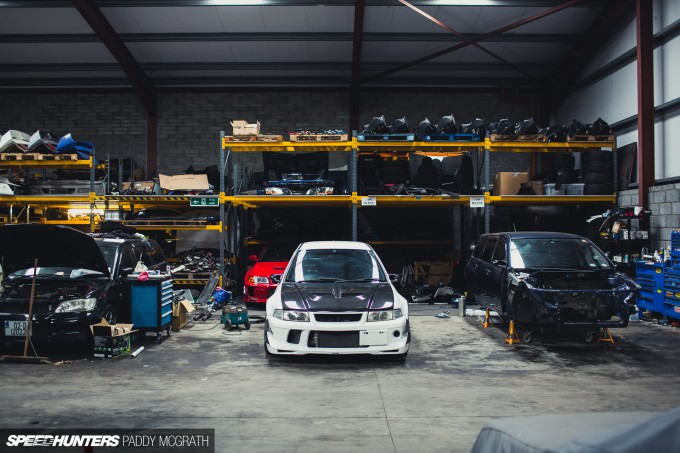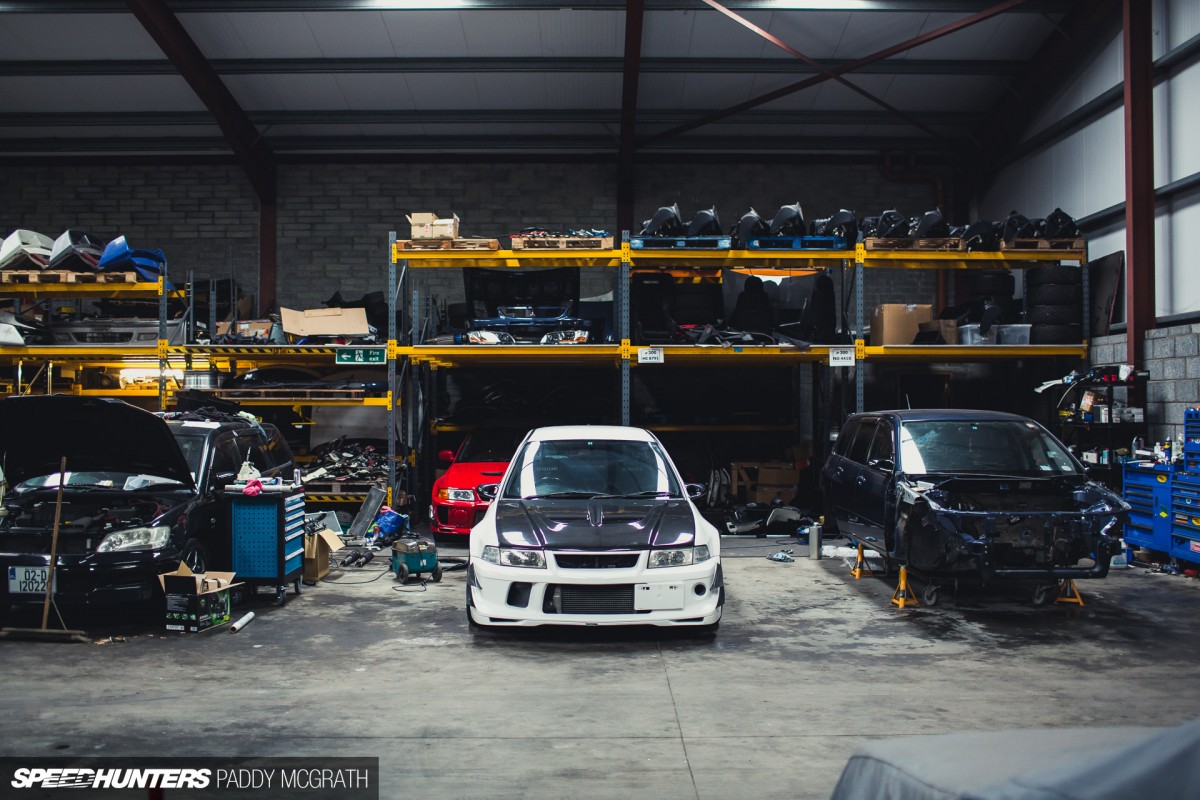 You'll have to forgive some of the vague details in this post and the one that preceded it, but it's done so on purpose to protect the location of this rather incredible temple of car culture. It is a truly special place.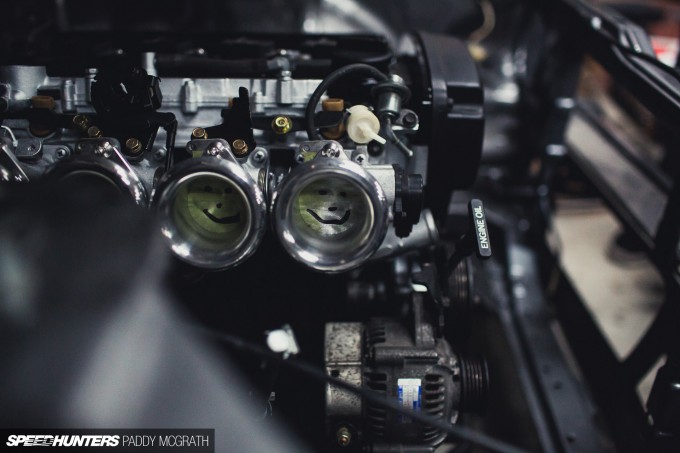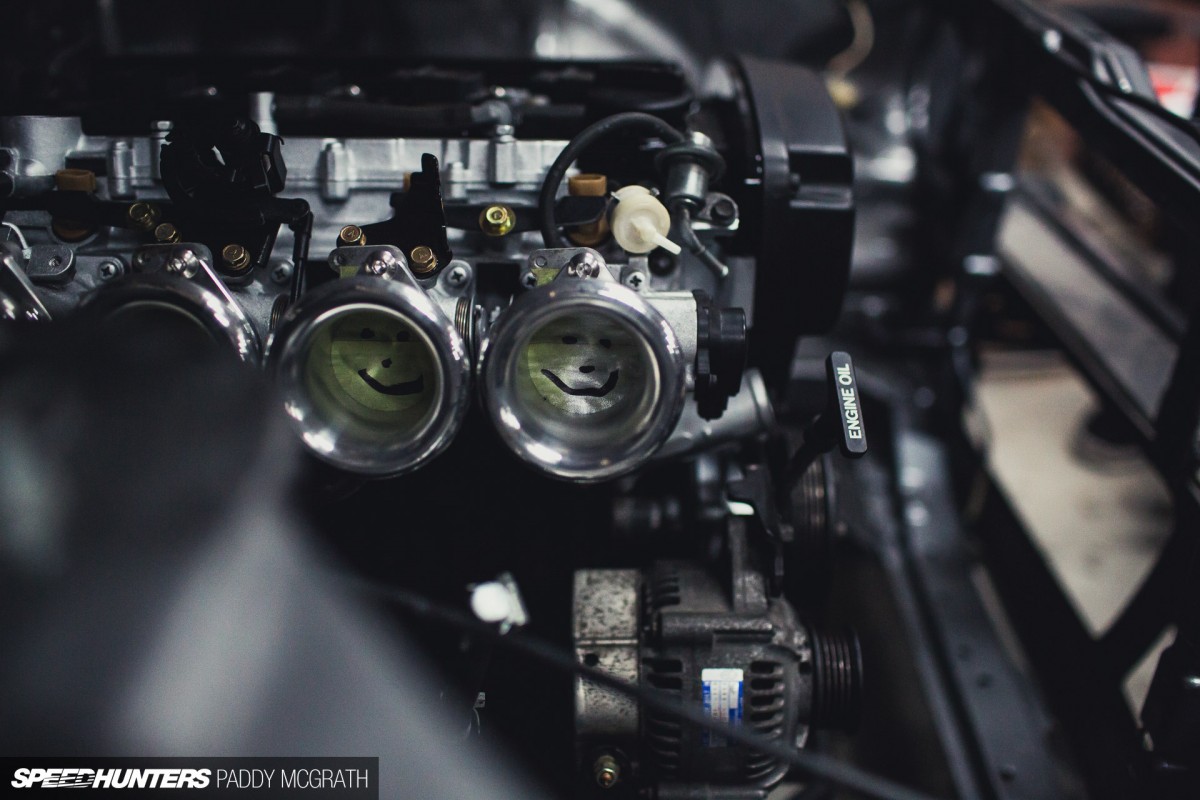 What for me makes it so impressive is that this is not just a group of guys working on their cars away from prying eyes – it's an almost perfect look into our world and something I'm sure we can all relate to.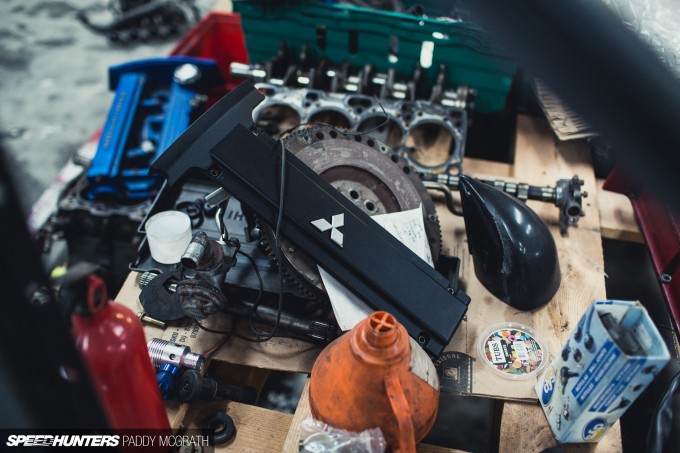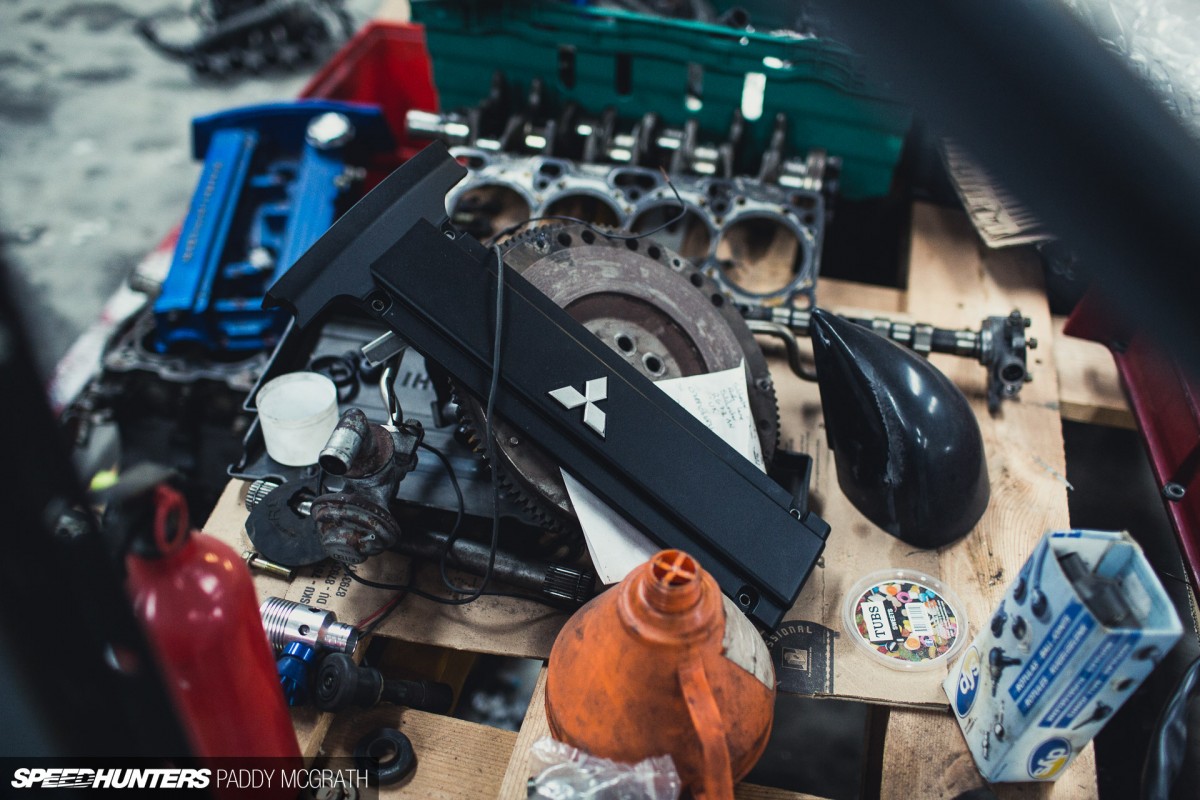 With all of this in mind, I arranged with the guys to come and see what's changed over the last few years. Early last Sunday, while the country was being rocked by heavy winds and rain, I took shelter with like-minded people and my camera in one of my favourite places.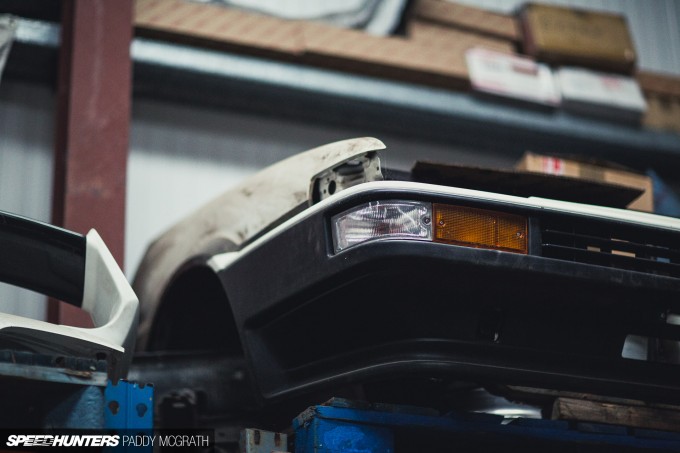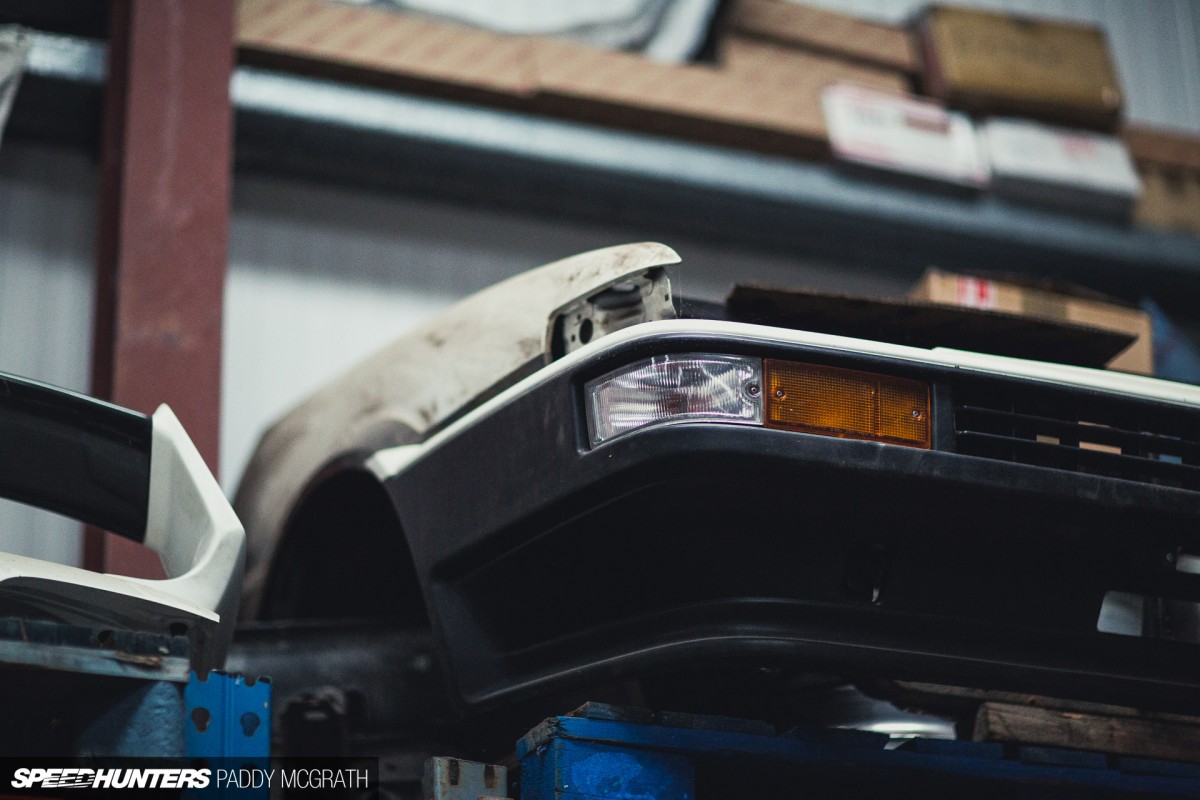 As it turned out, both nothing and everything has changed…
Europe's Japan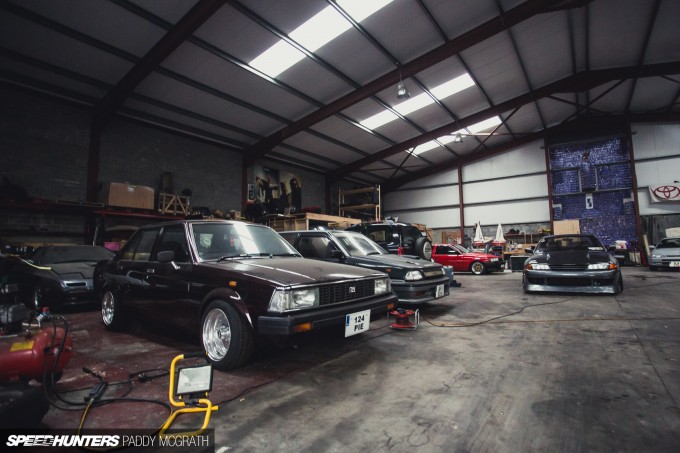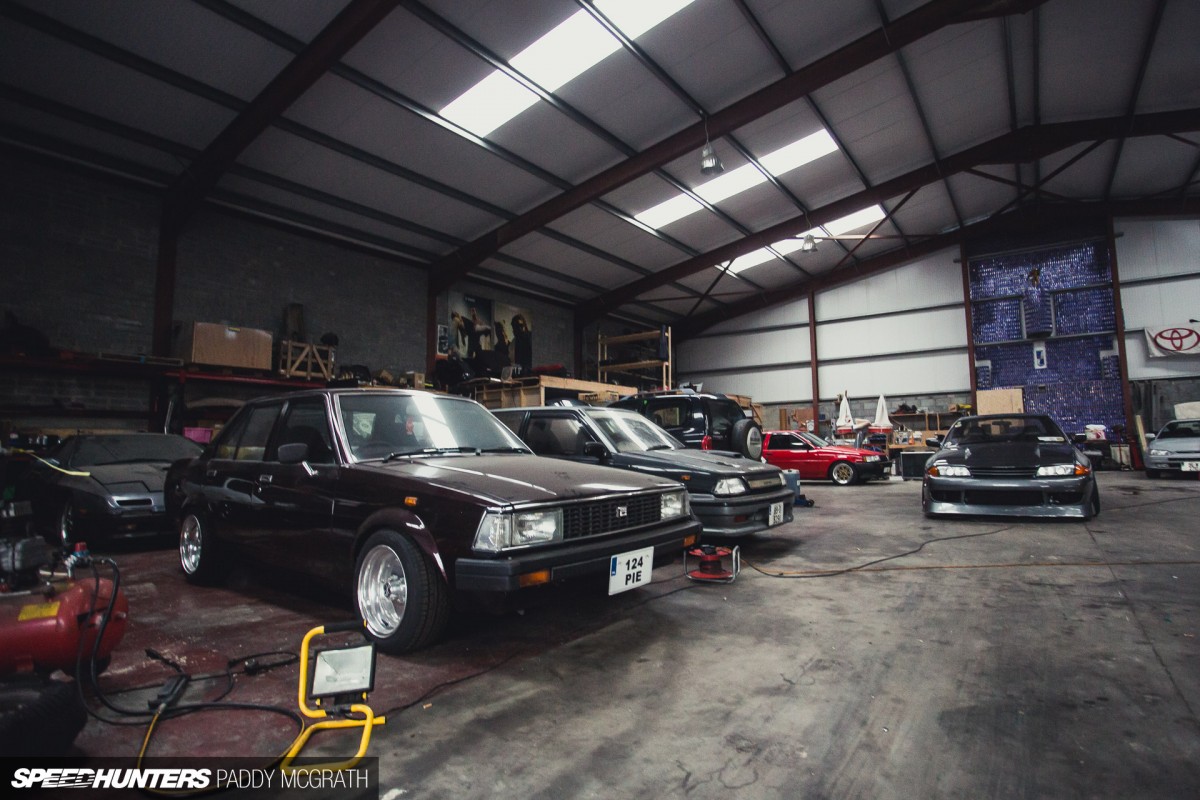 Walking through the door, it's almost overwhelming for a first-time visitor, particularly if you're partial to Japanese performance cars. There have been some changes in tenants over the last few years, but the core group remains the same.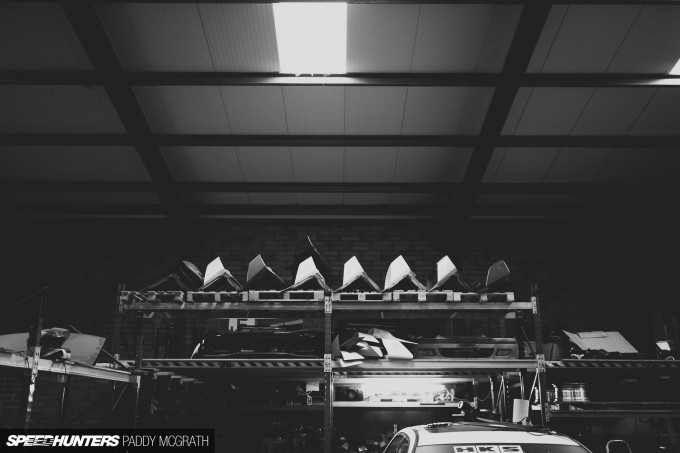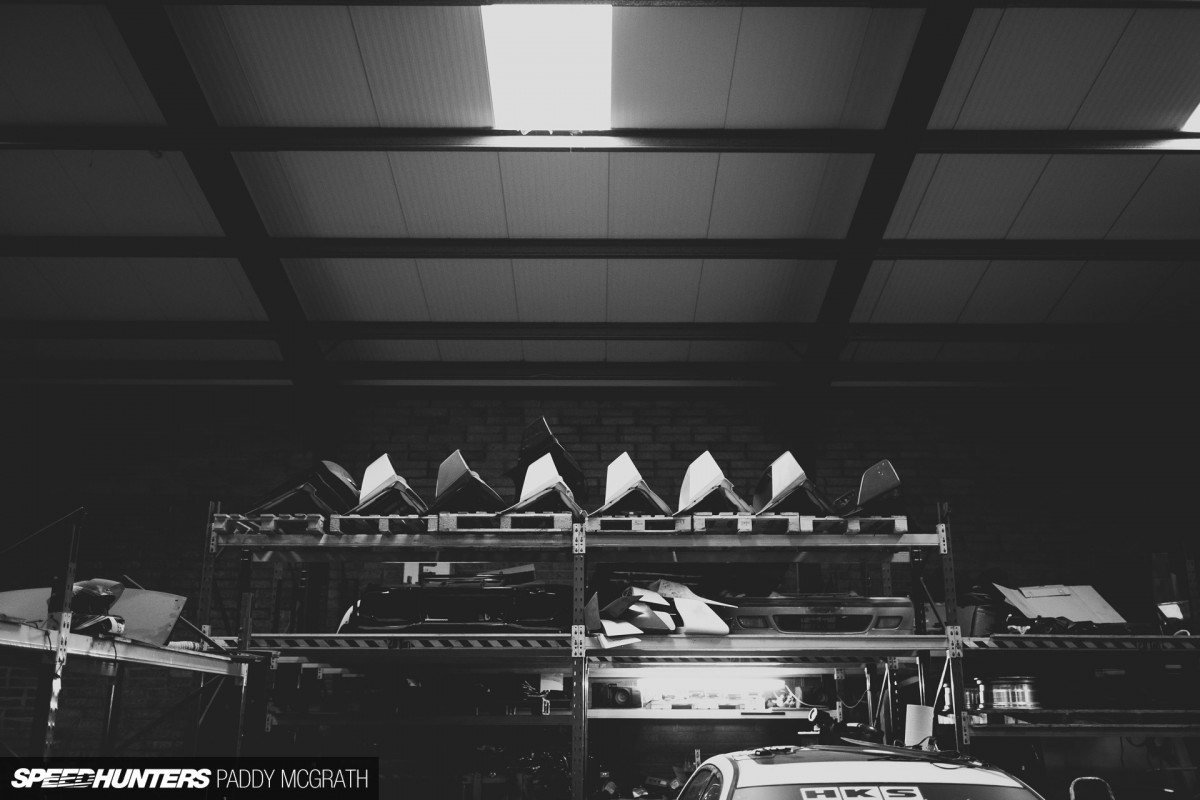 With limited floor space, the only way has been up for one or two of The Shed's residents. Industrial racking now occupies the side wall, and it's chock-full of spare Lancer Evolution parts. I wonder how many Evos reside on these shelves?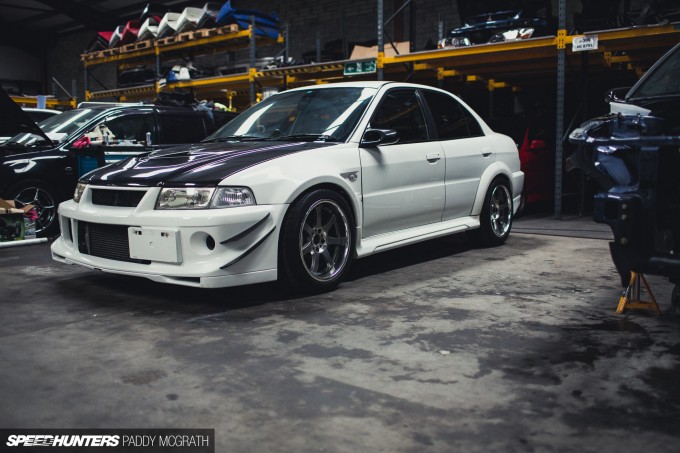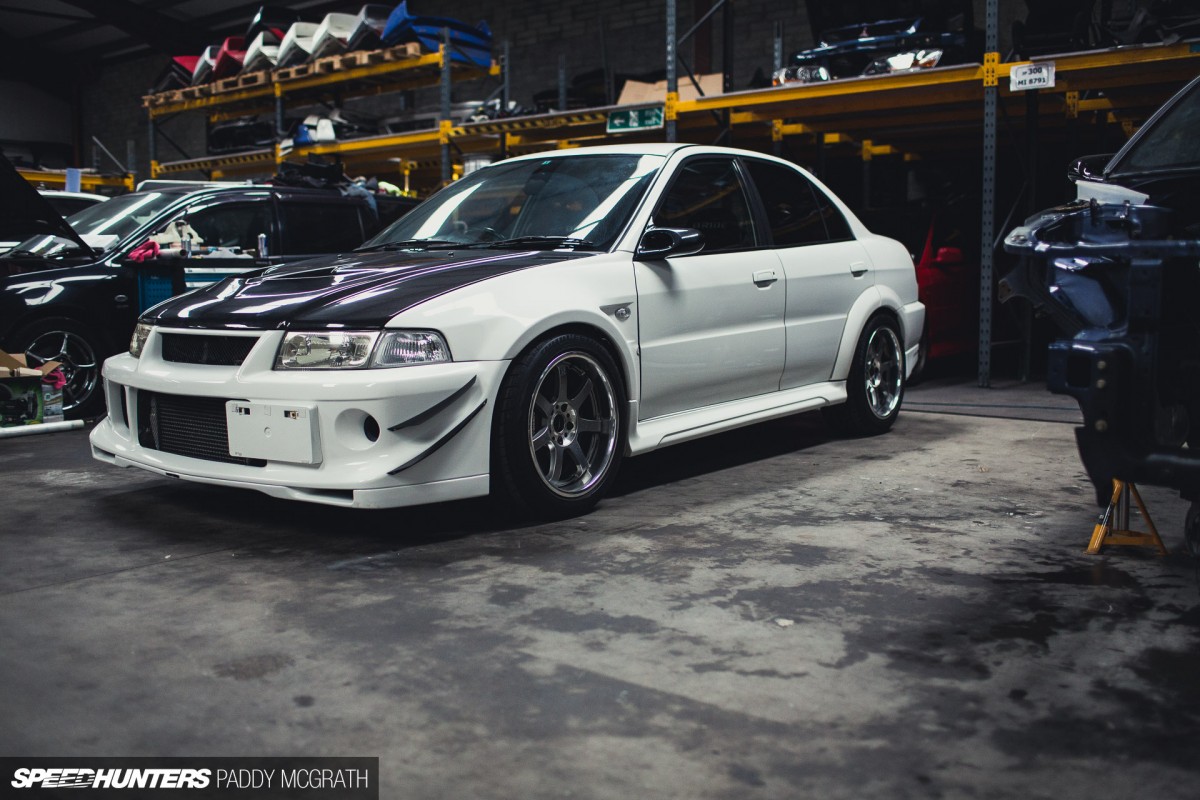 There are complete cars too, like this fresh import from Japan, sans rear wing. I'll double check with the owner, but I think it's the highly-desirable Tommi Mäkinen Edition of the Evo VI.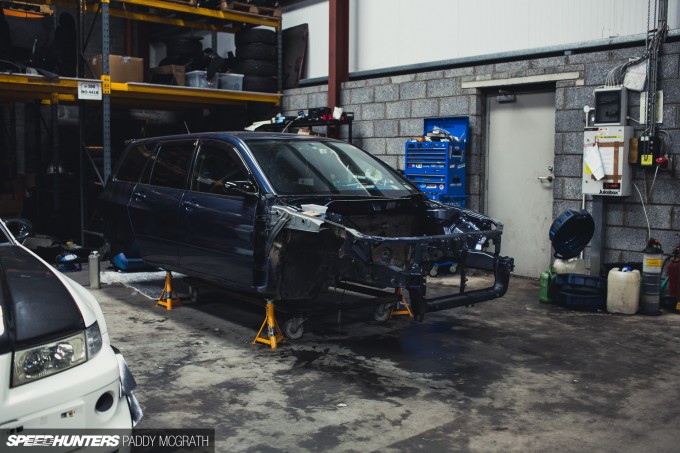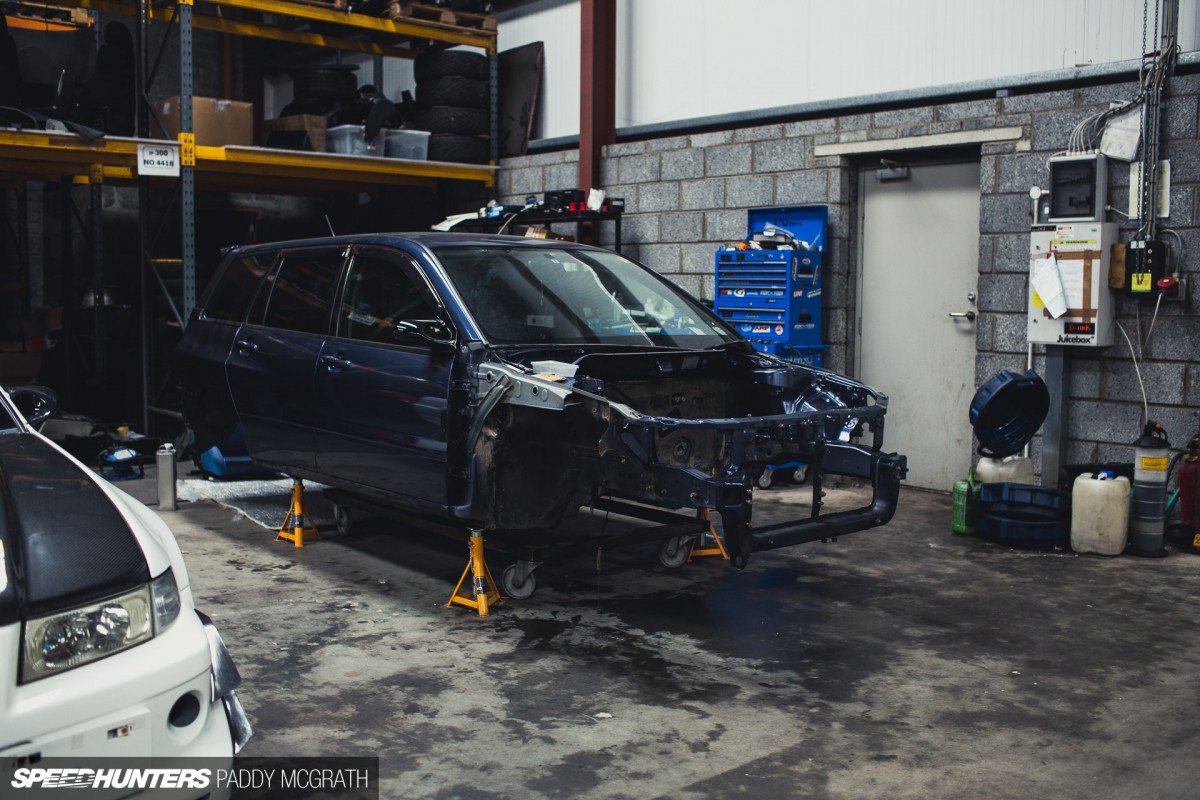 I was surprised to see this Evolution IX GT-A wagon having been stripped, mostly because I had seen it on the road only two weeks previously. With the bad weather coming in, the owner has started to completely weather seal the underside and perform a manual conversion at the same time. There's also talk of a full Tomei engine being built for it.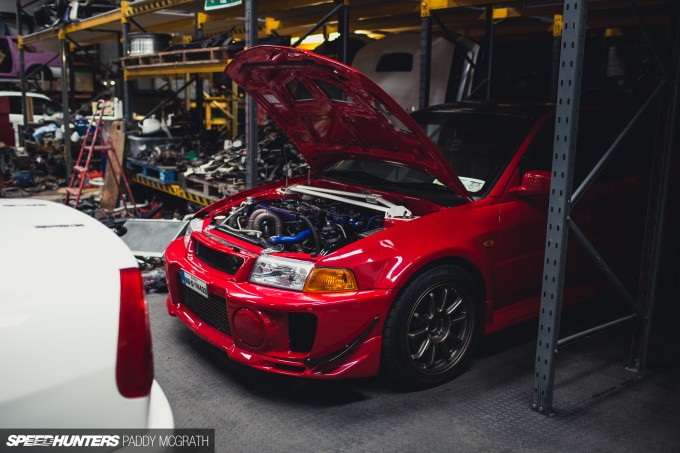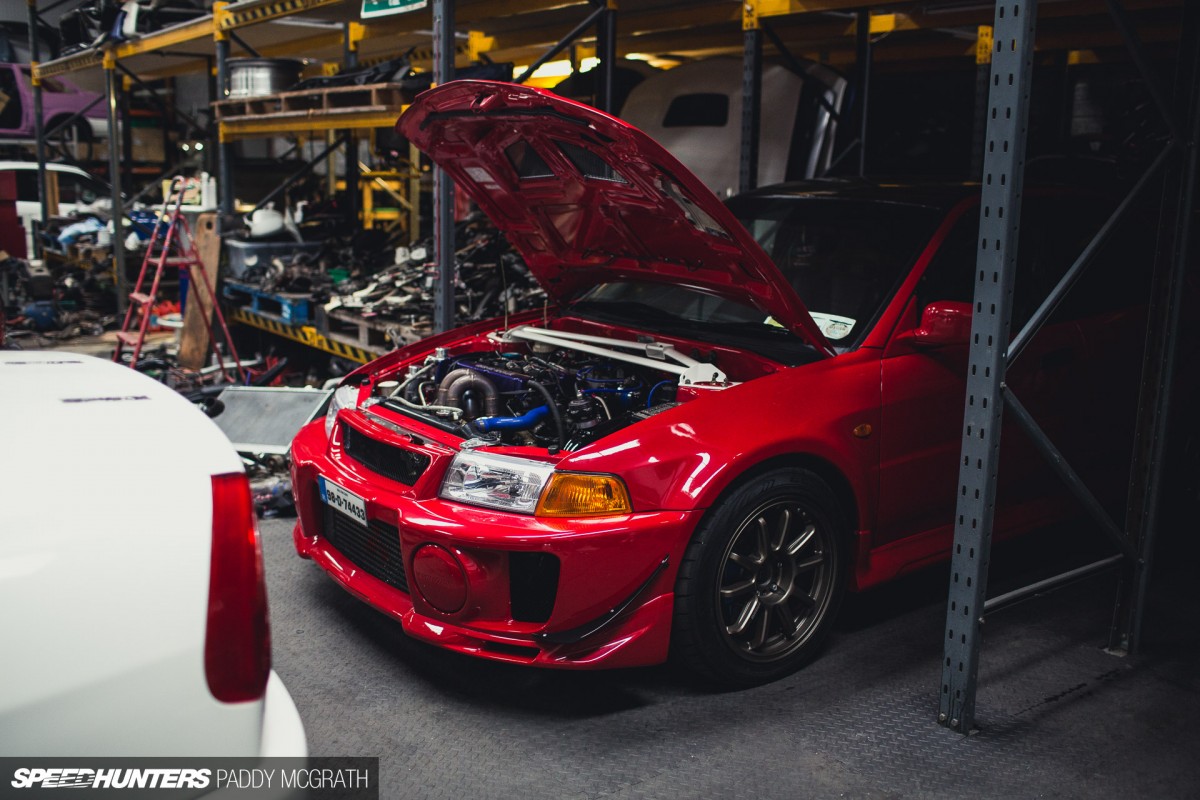 This was probably my favourite of the Evos, but I'm going to save the details for a future feature. It's an awesome car.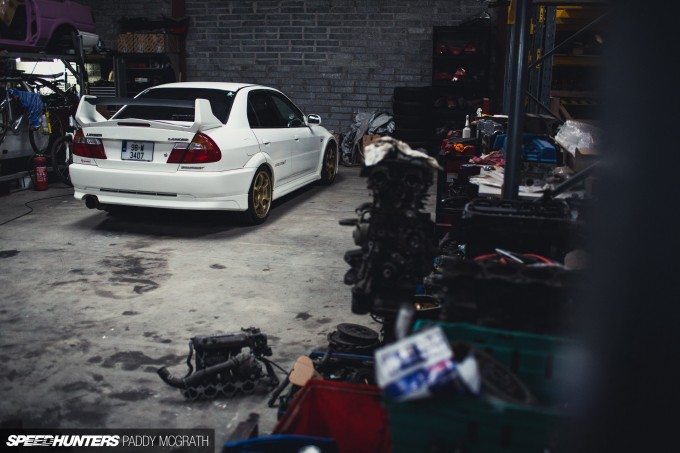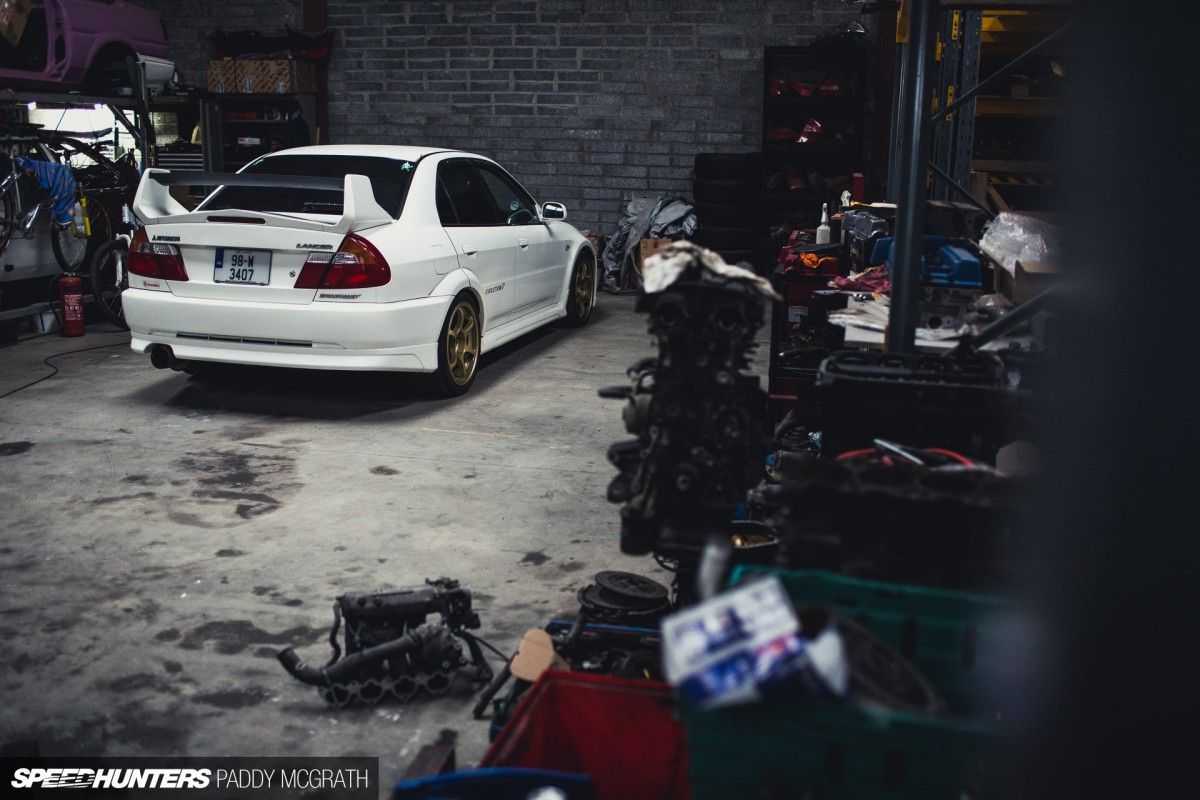 The DAMD front bumper equipped Evo V that featured in the original story hasn't moved much, save for a recent wash.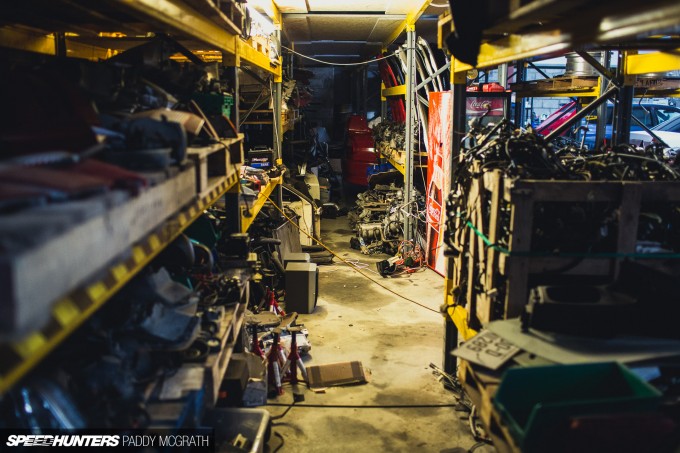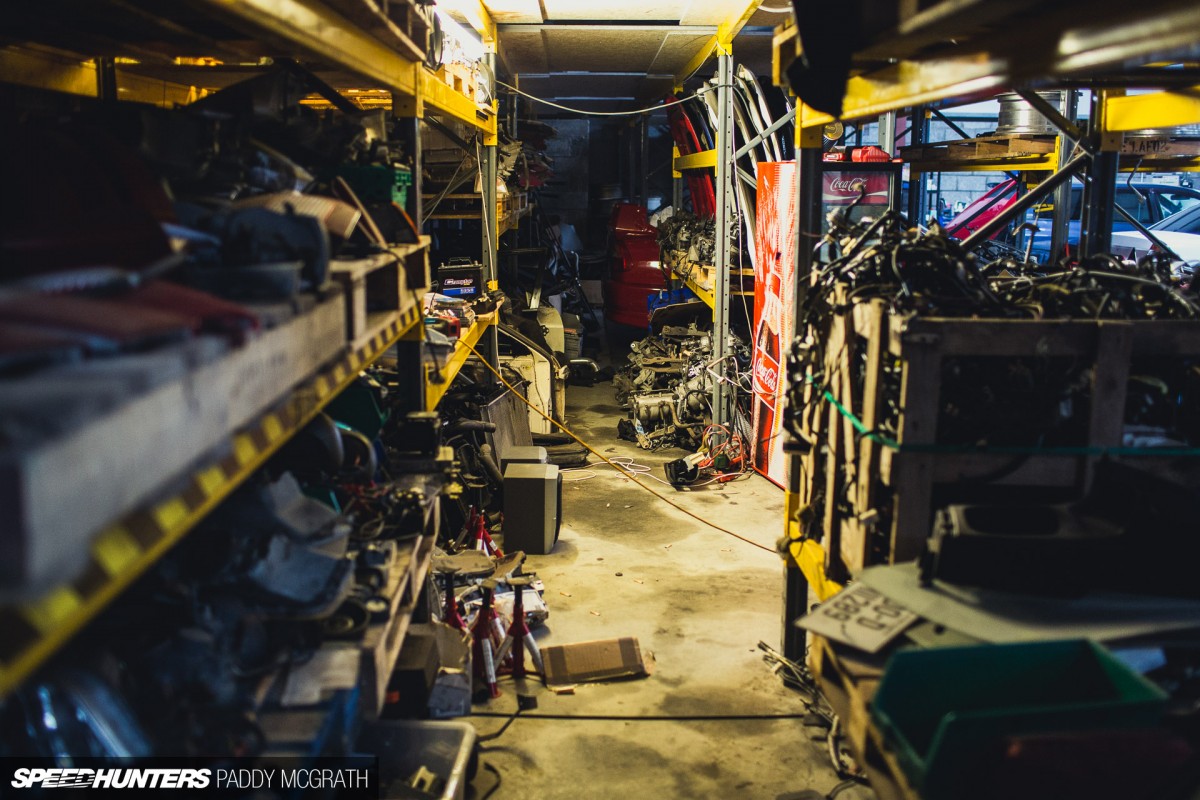 I'm sure this sort of thing is something most of us can relate to. It might be chaos, but it's the owner's chaos, and you just know that he knows where everything is and can find it at a moment's notice.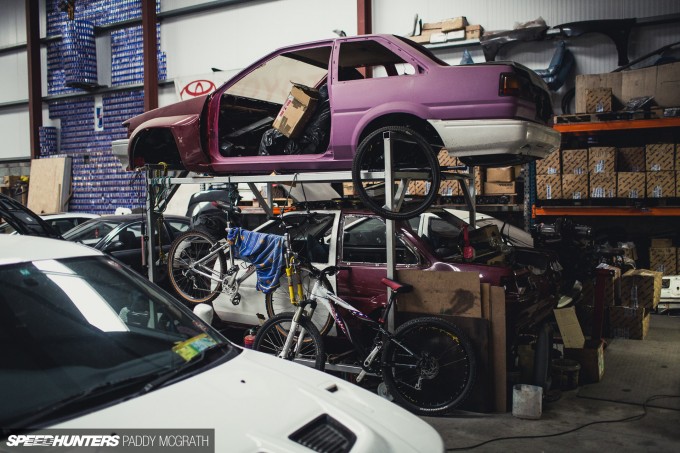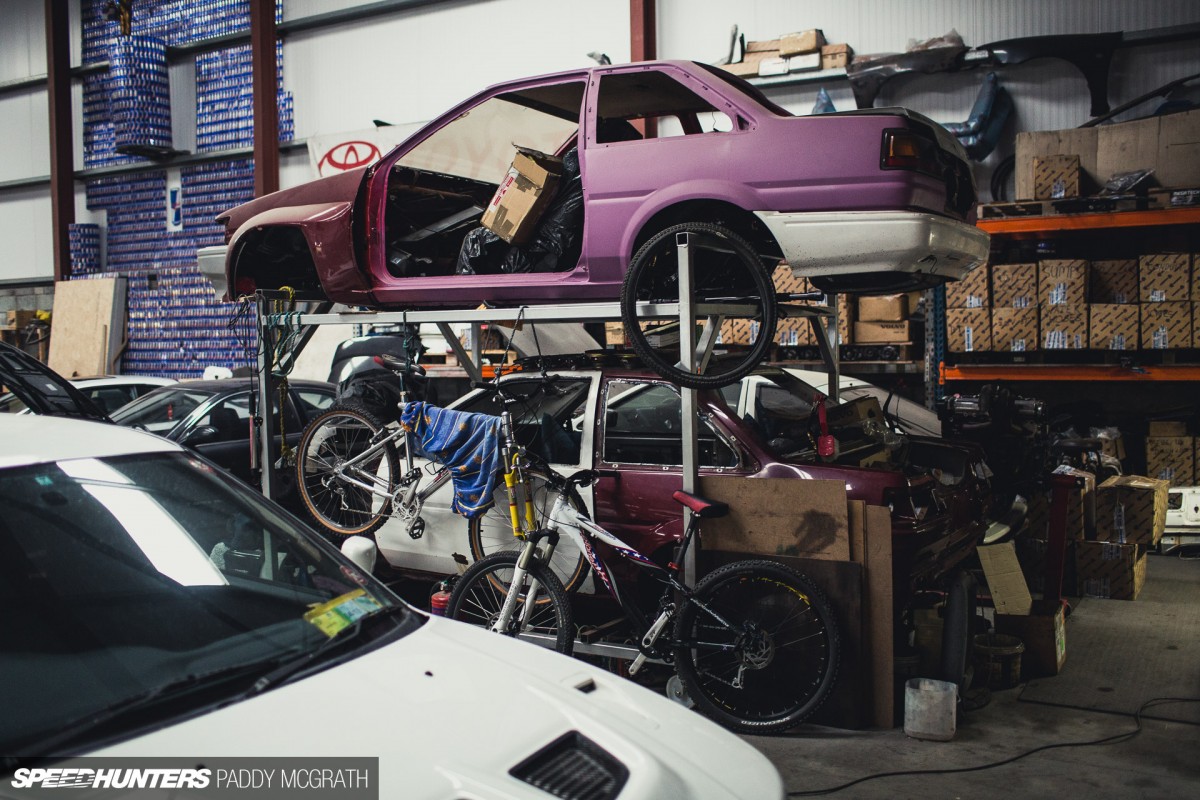 It's not all Evolution, however. The majority of cars which reside under this roof are Toyotas.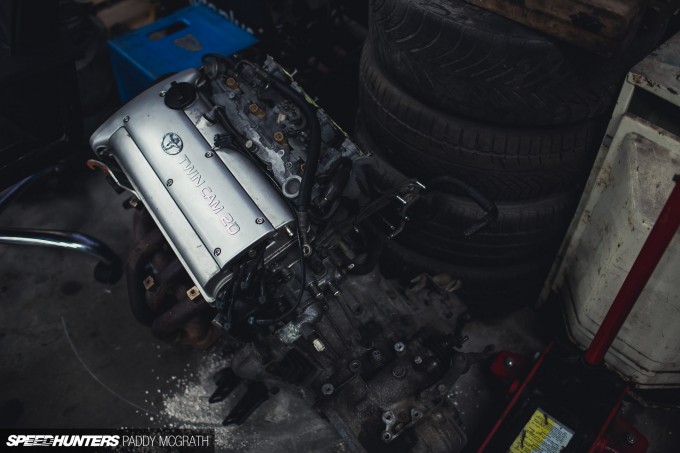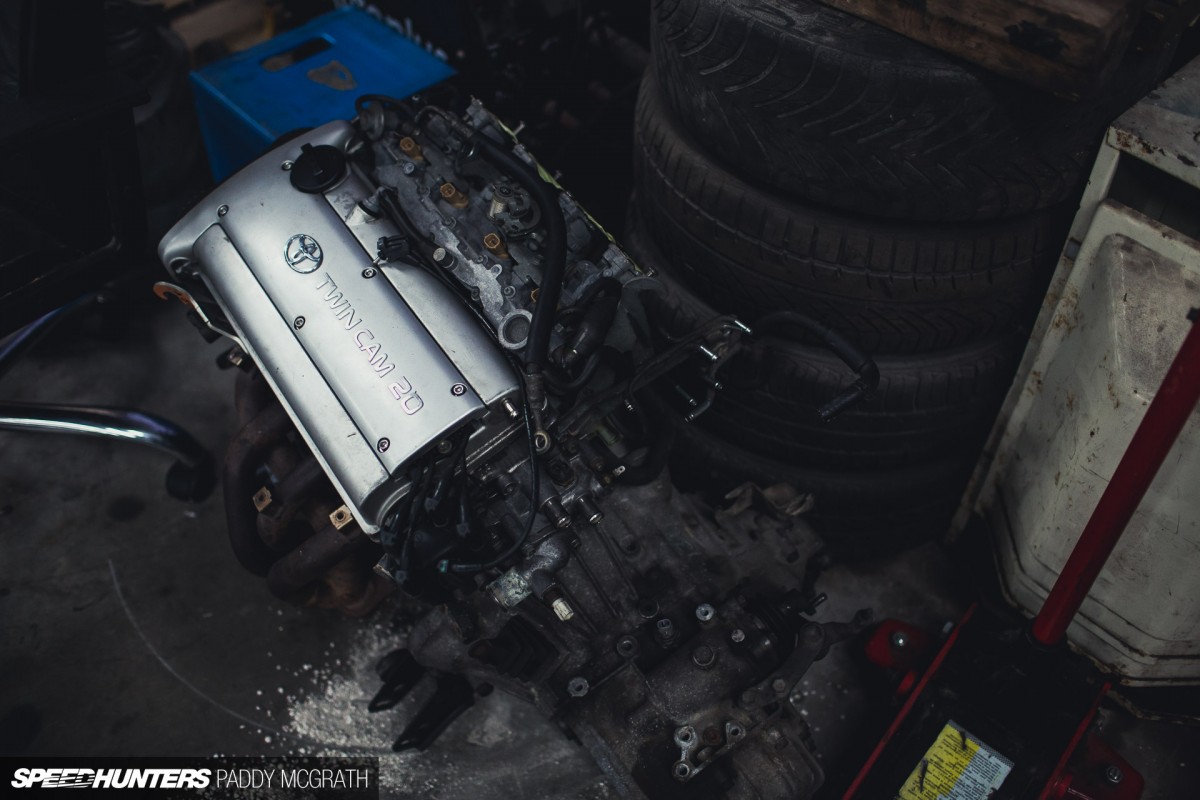 As are the majority of parts. You can't throw a stone without hitting a 4A-GE of some description.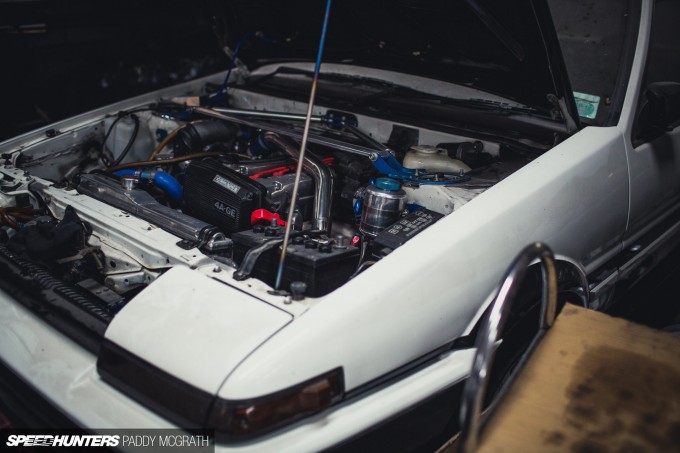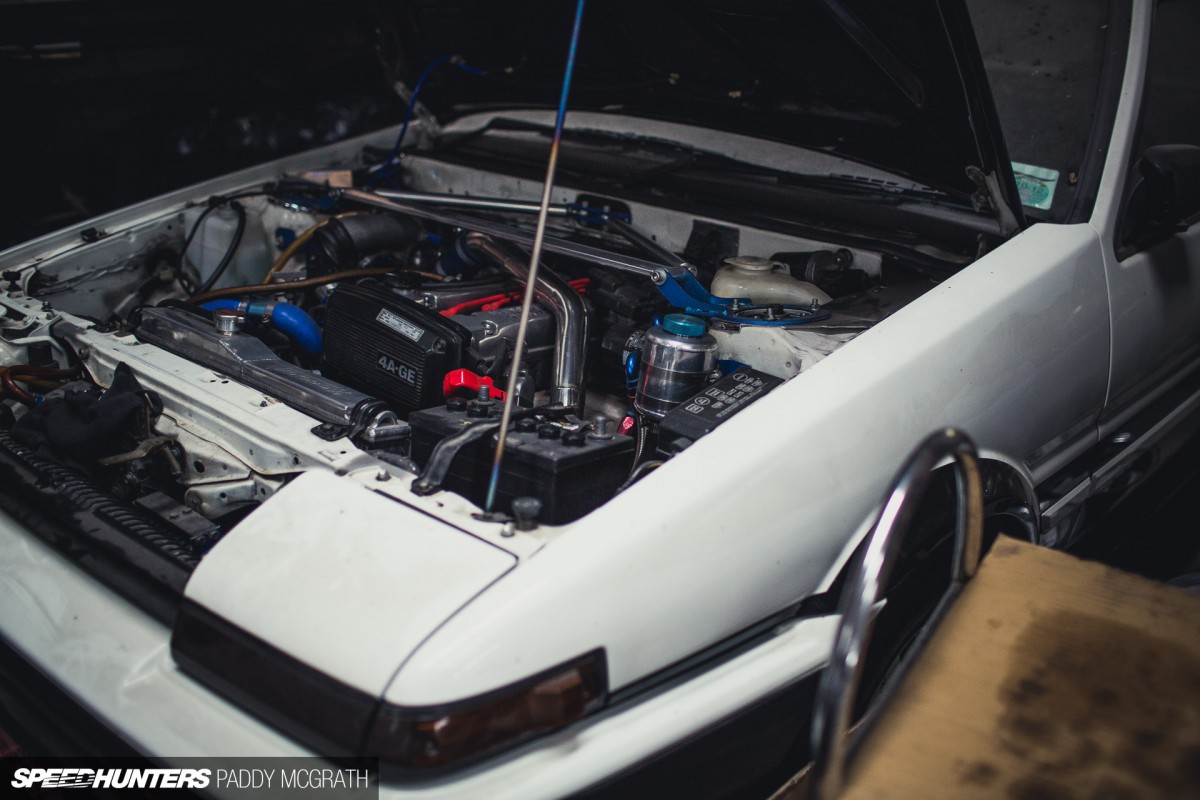 This Trueno, lurking behind a rack of AE86s, was one of the first properly-modified Japanese Hachirokus I can ever remember seeing on the street here in Ireland, many, many years ago.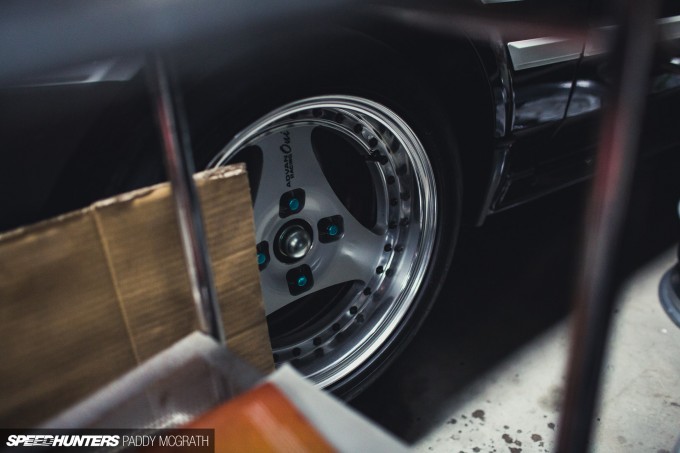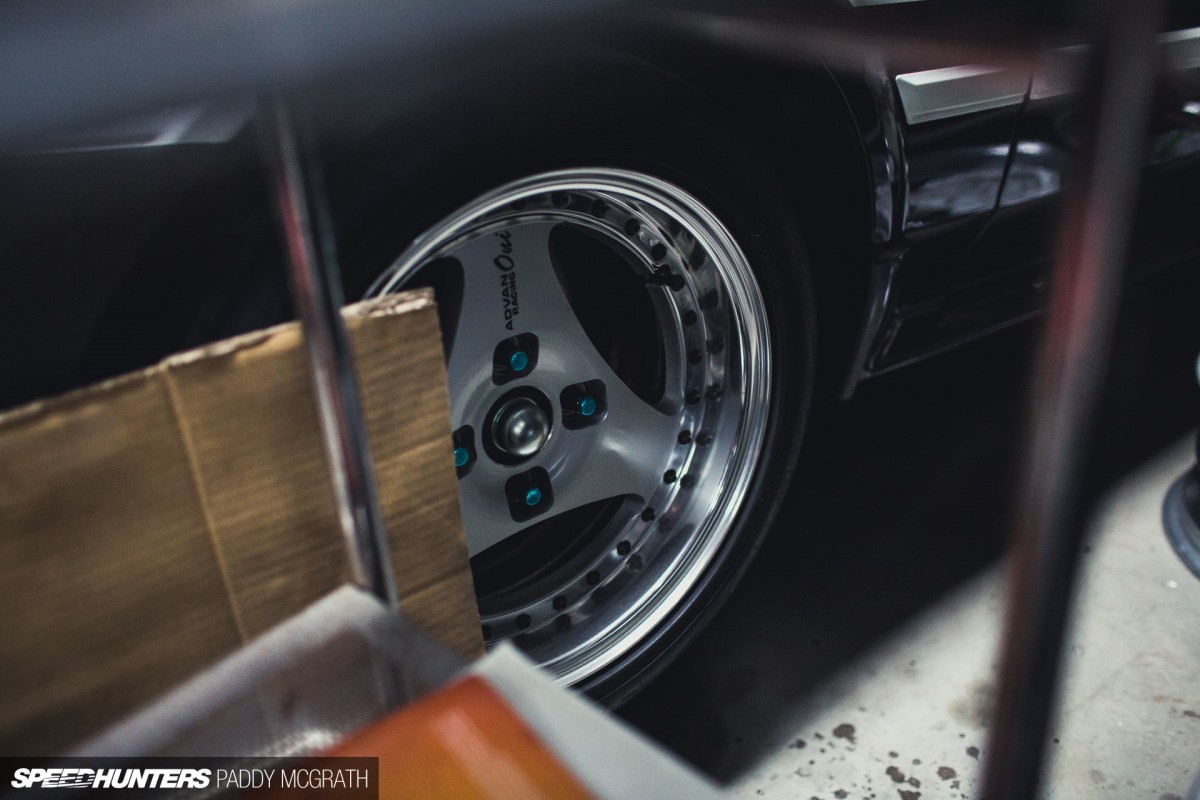 Its three-spoke and split-rimmed Advan Racing Oui wheels herald a time where style seemed to come more naturally. I await a return to those days.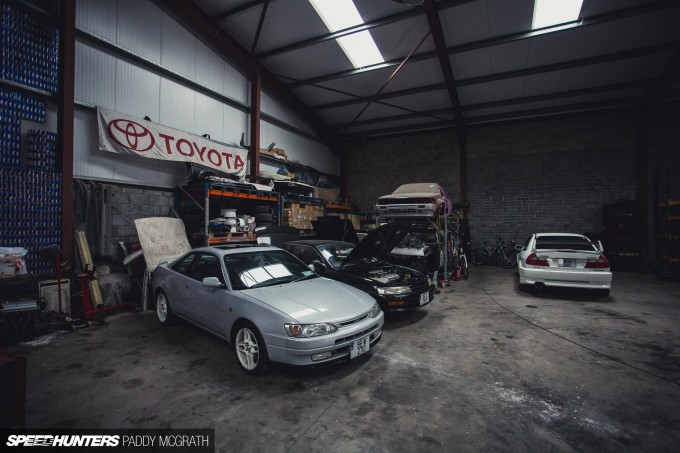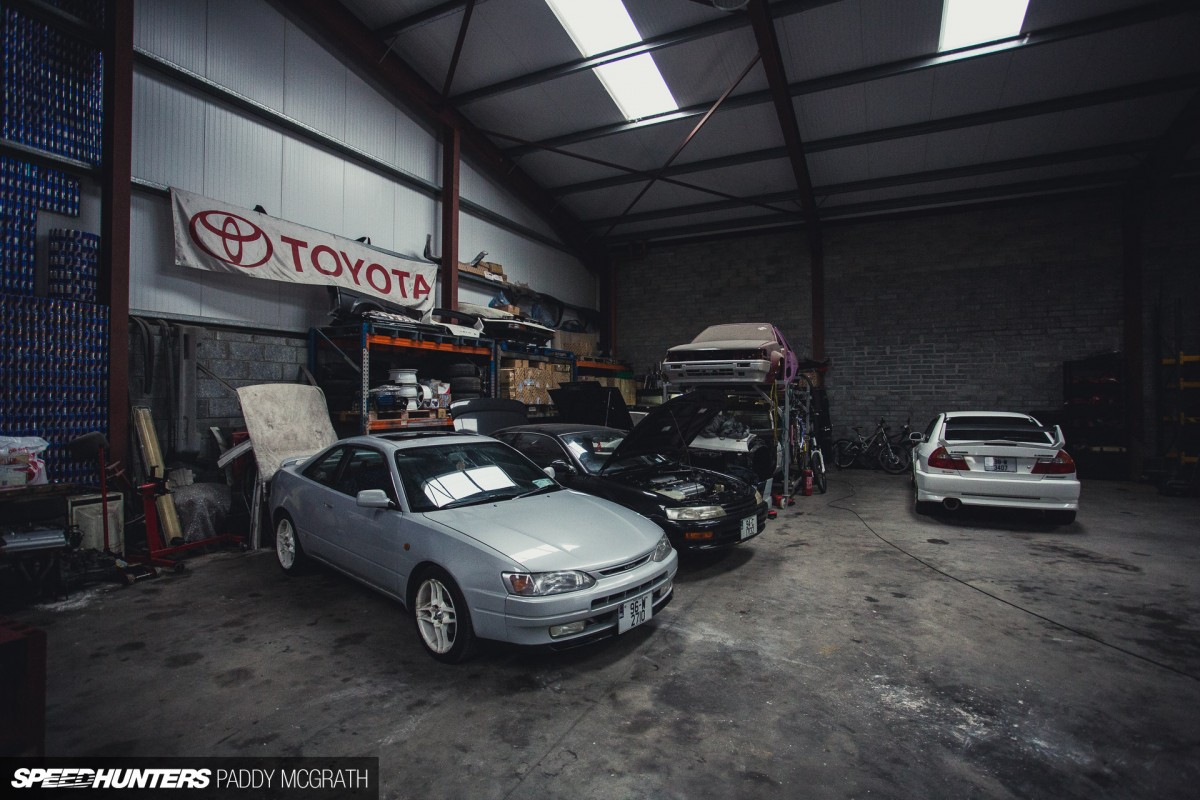 A car that was present previously, but not on this particular visit is one I'm keen to catch for a full feature soon. It's been a long time since we've had a Daihatsu featured here.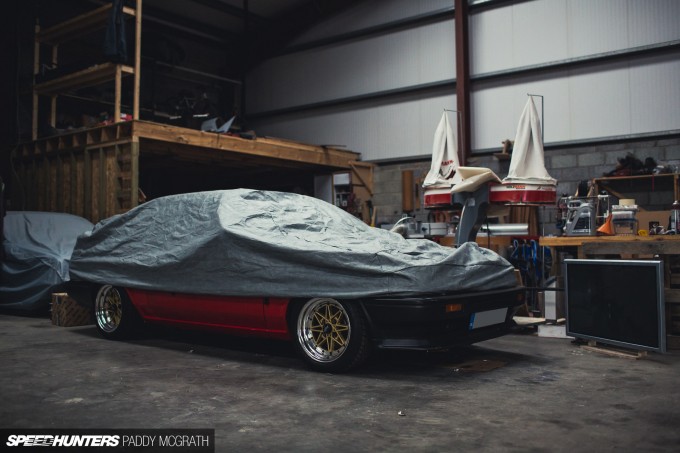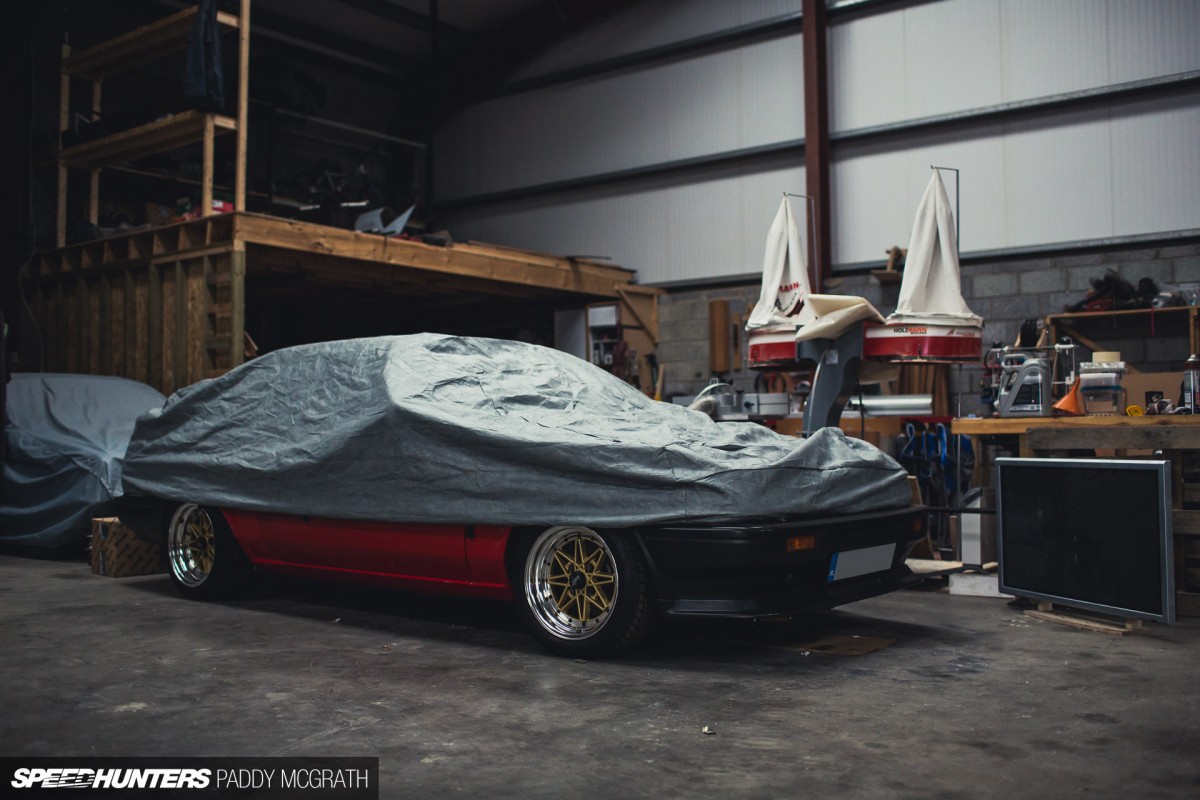 Another Corolla that caught my attention lurked beneath a cover. From the silhouette, I expected a UK-spec car with some Japanese touches, but damn was I wrong.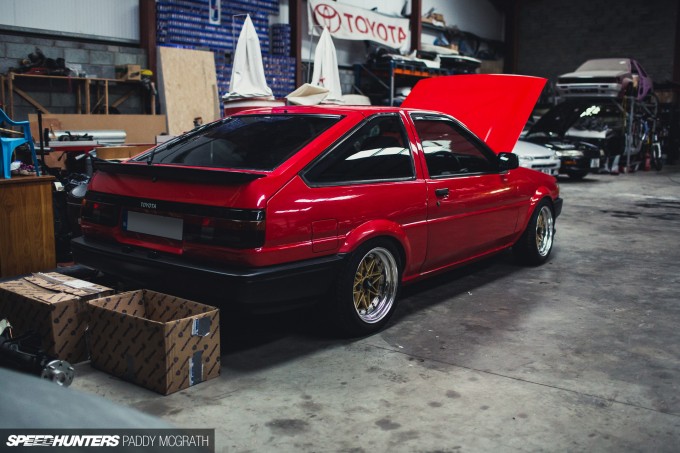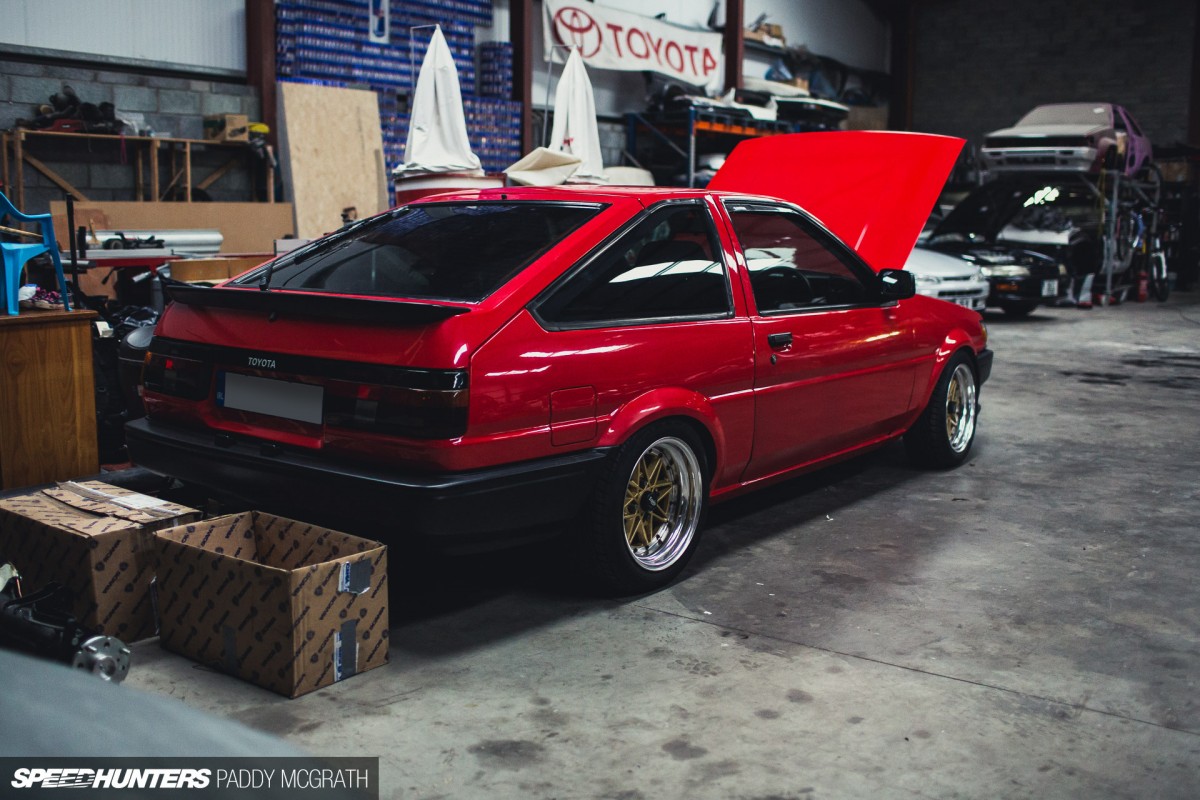 Again, subtle in its beauty was an Australian car, brought home with its owner who had emigrated for a few years. The Trueno rear lights are a touch that passed me by until they were pointed out.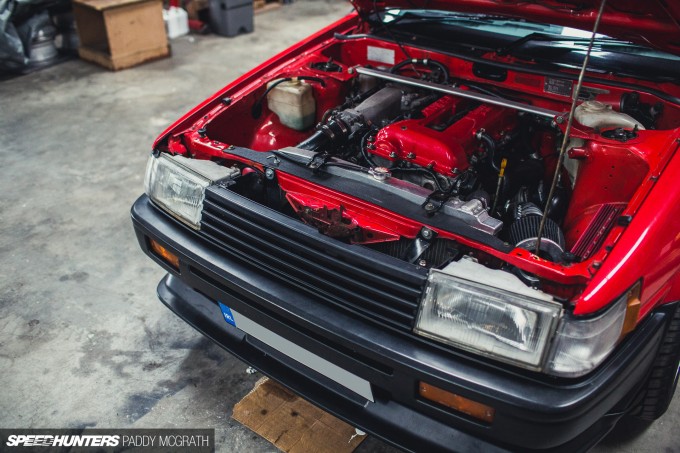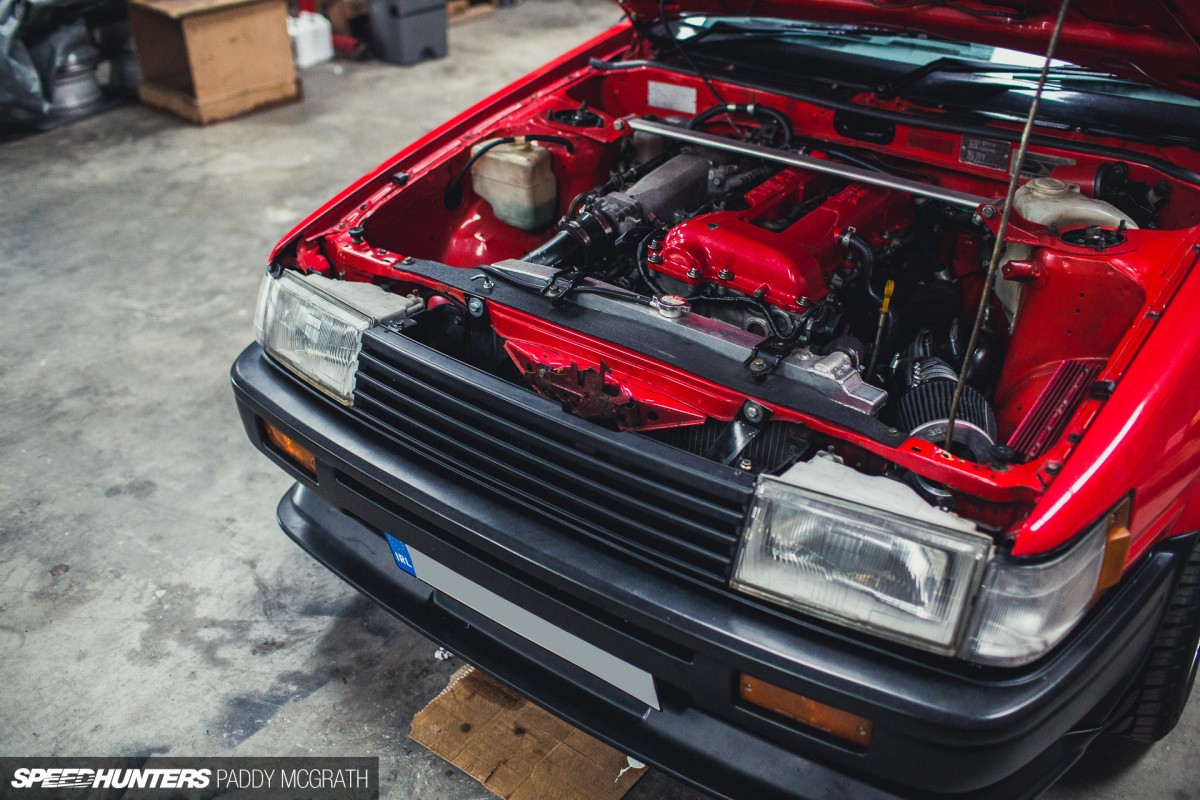 The tidily installed Nissan SR20 was a little bit more obvious. Usually SR-swapped Corollas like to shout about it with big aesthetic modifications, but I really appreciated how mellow this was.
There's More…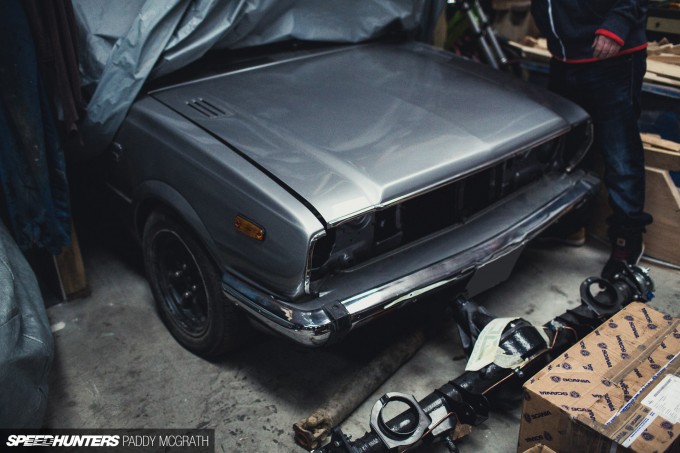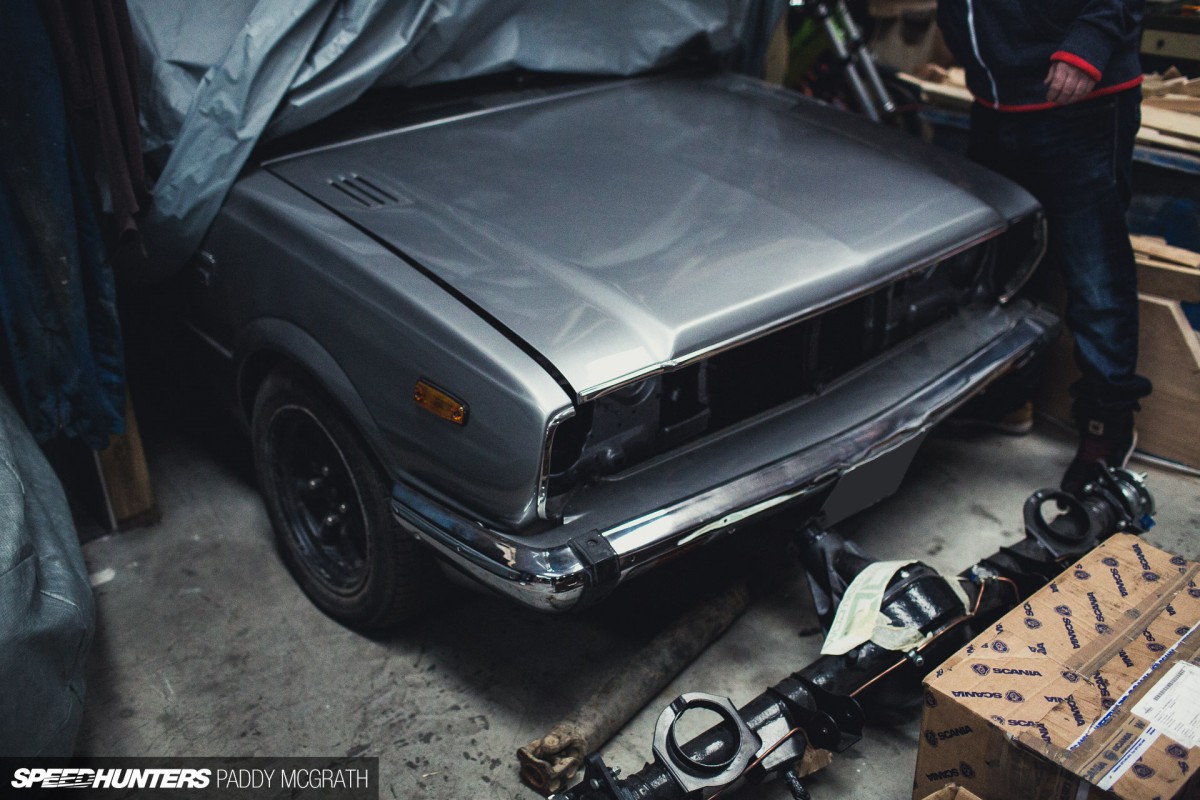 You might remember the KE55 from the previous instalment (if not, the link is above). For the meantime, its Work Equips are on the SR20 AE86.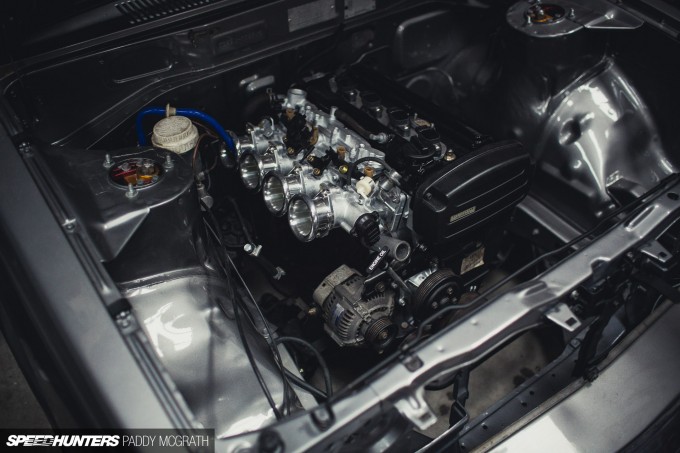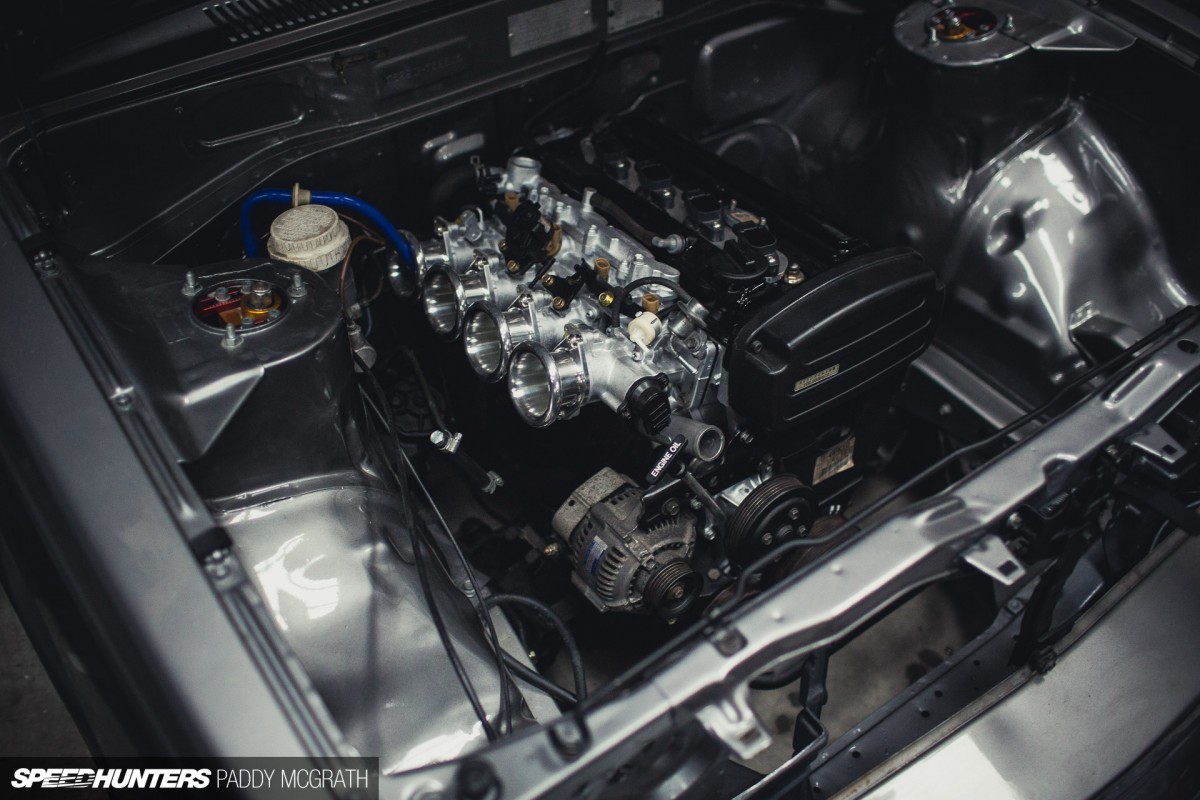 The car is currently undergoing an engine swap with an ITB'd 20-valve 4A-GE from an AE111 being transplanted into it. If there was ever a car that demanded a smoothed, shaved and fully wire-tucked engine bay, I think this is it.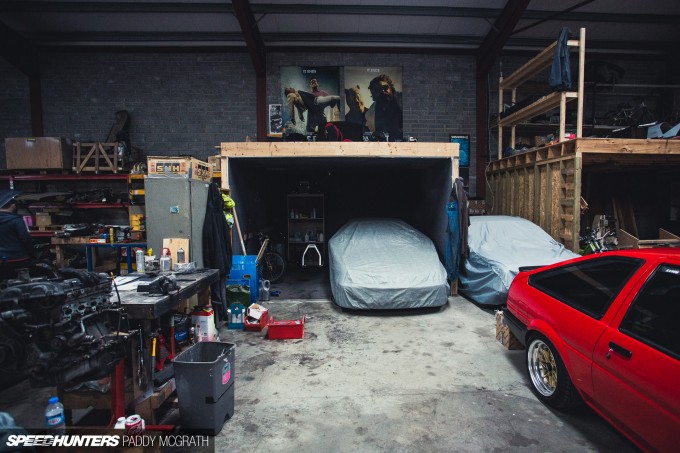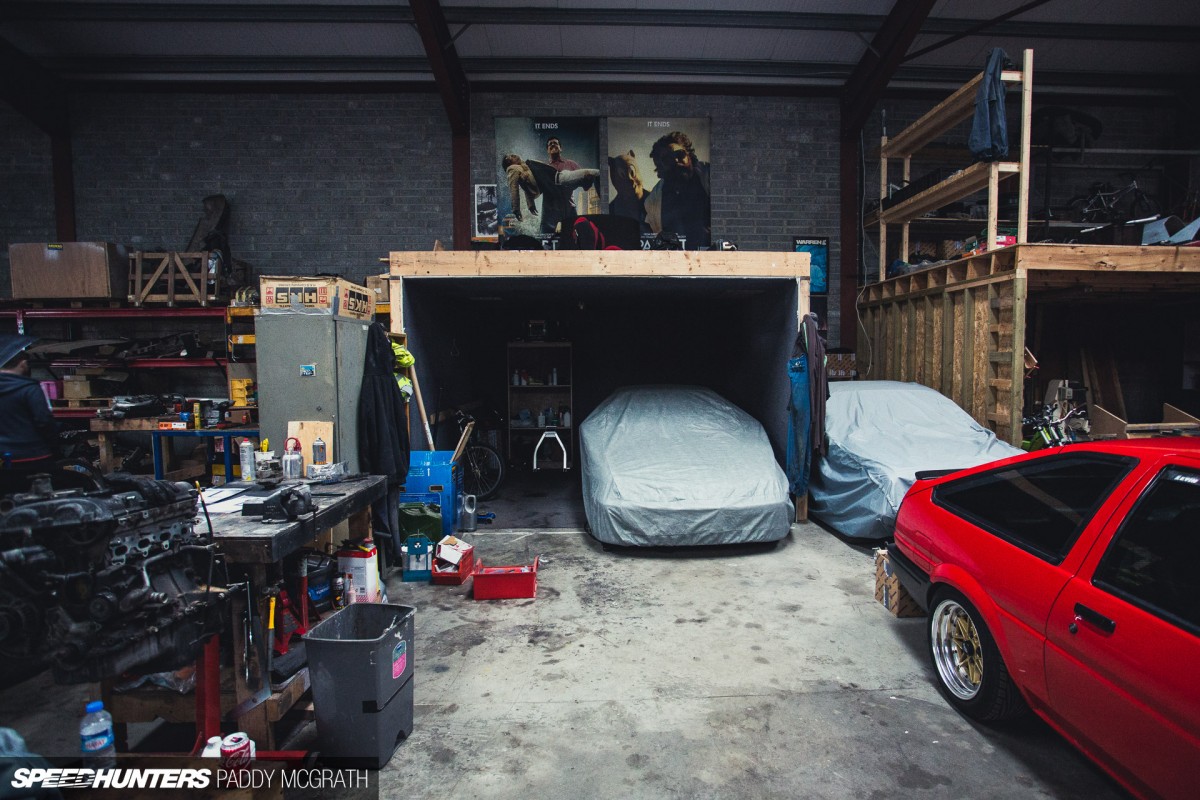 Sadly, with space at such a premium, the cinema and GT wing wearing couch have been replaced with a car cave and a covered DC2 Integra Type R.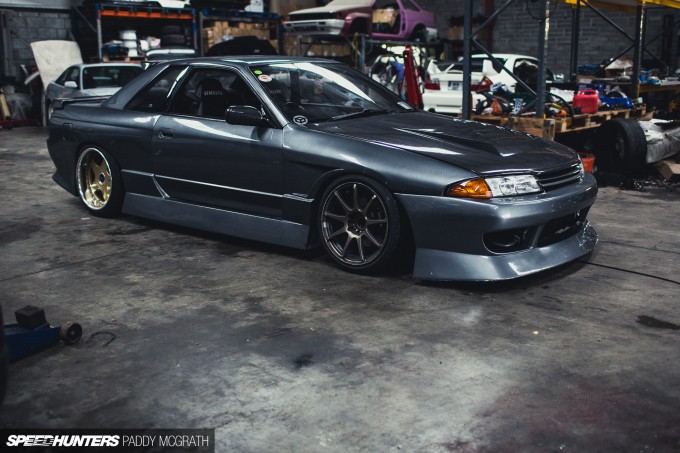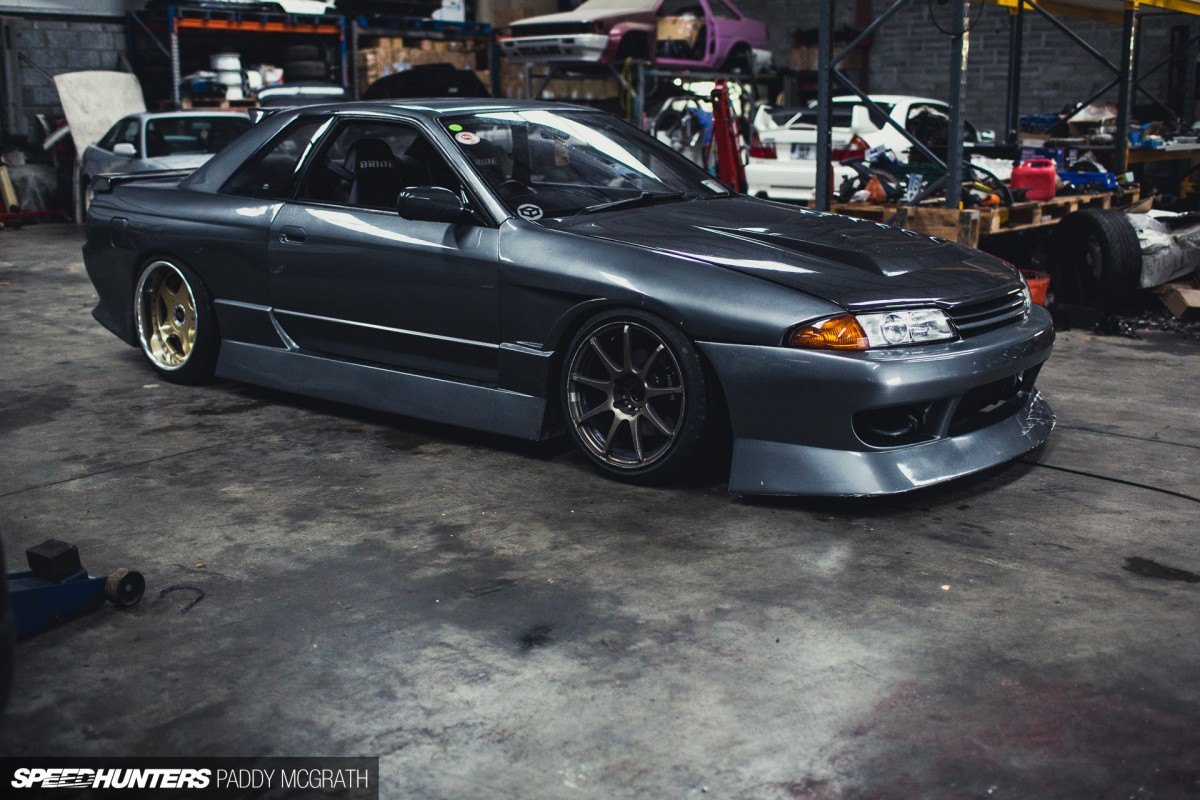 Another car which has been resurrected since is this R32 GTS-T. The eagle-eyed amongst you might remember it from our Club Loose coverage not so long ago. It's wearing a couple of battle scars these days, but it's wearing them well. The mismatched wheel combination is ace too.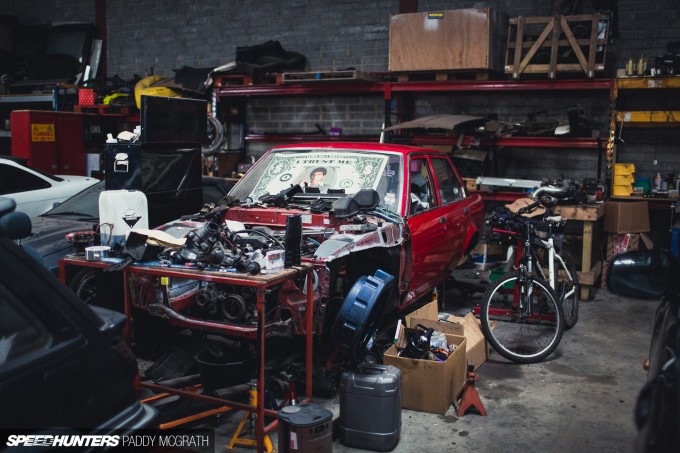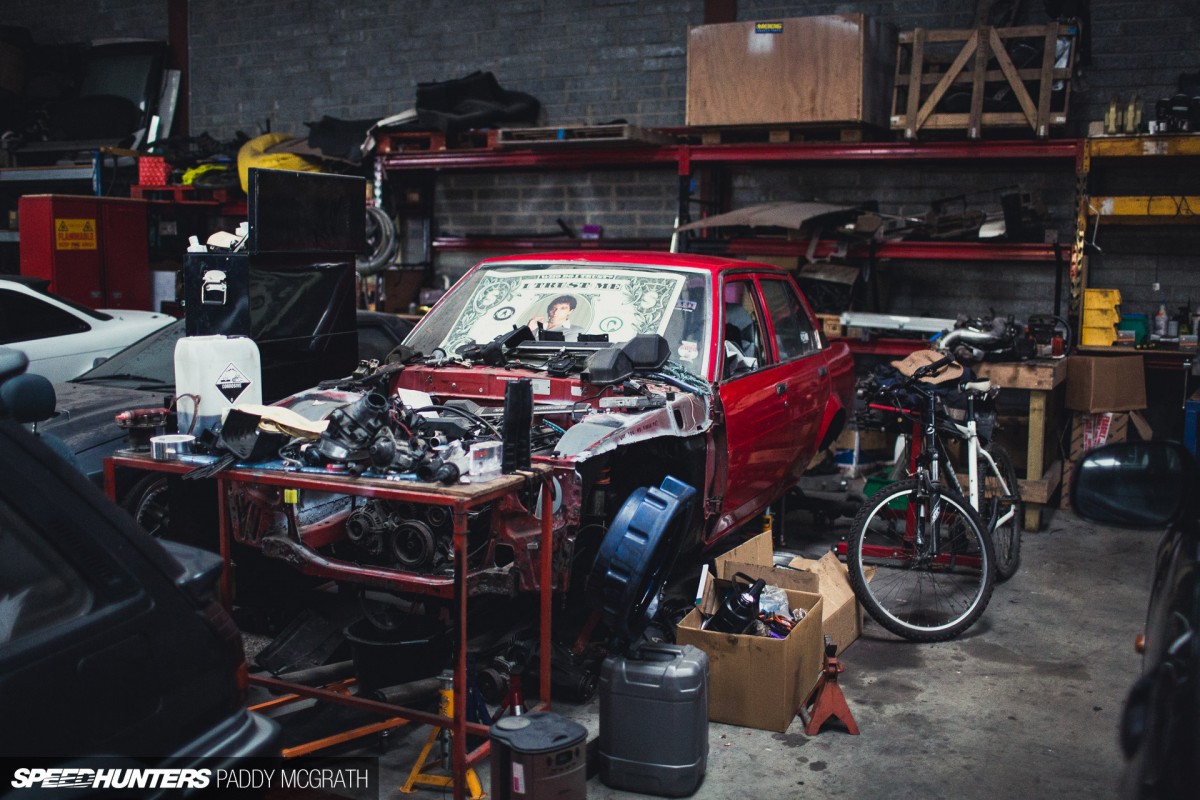 The same owner's 1UZ-FE KE70 project has sadly remained stagnant. In his own words, it's probably the only car that's gone backwards since we last visited.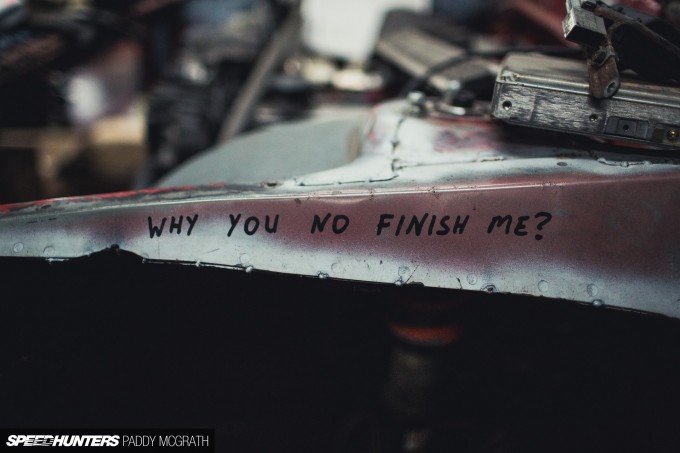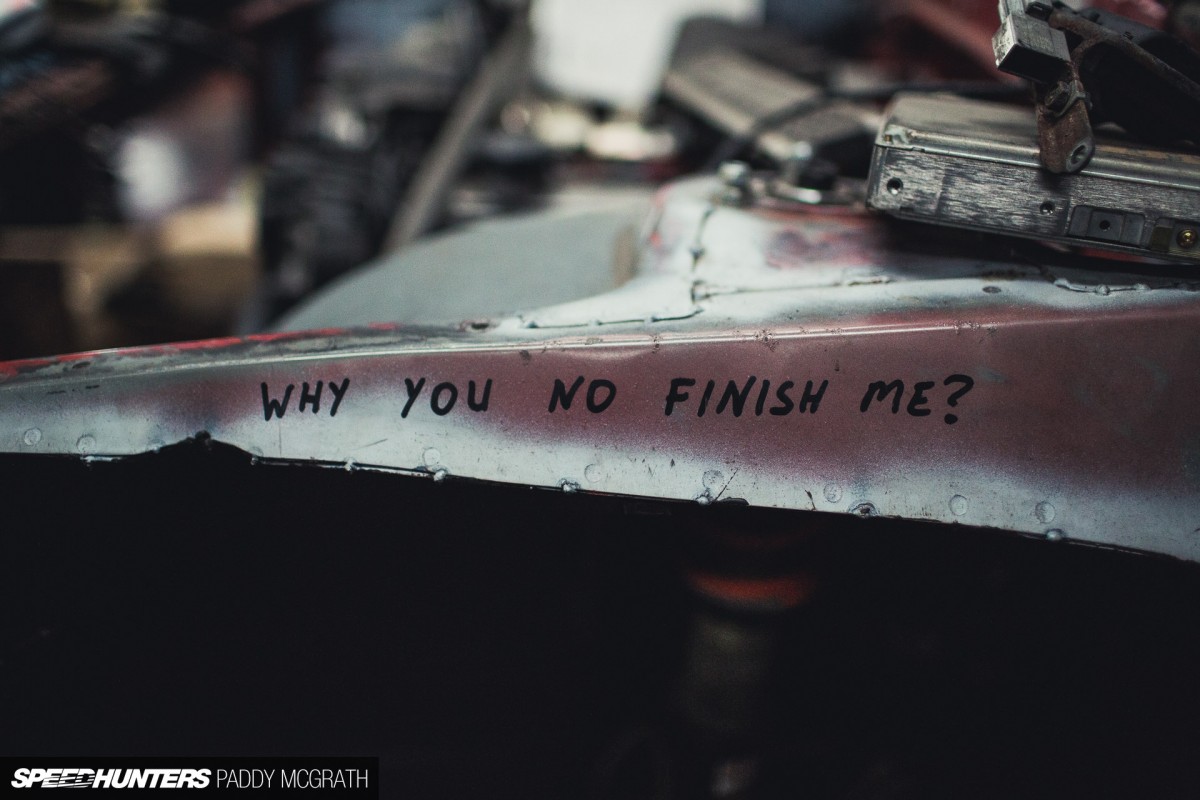 Its lack of progress hasn't gone unnoticed by The Shed's other occupiers either.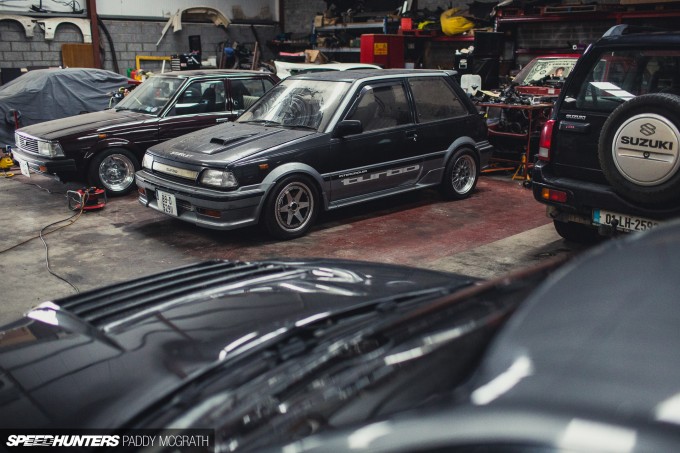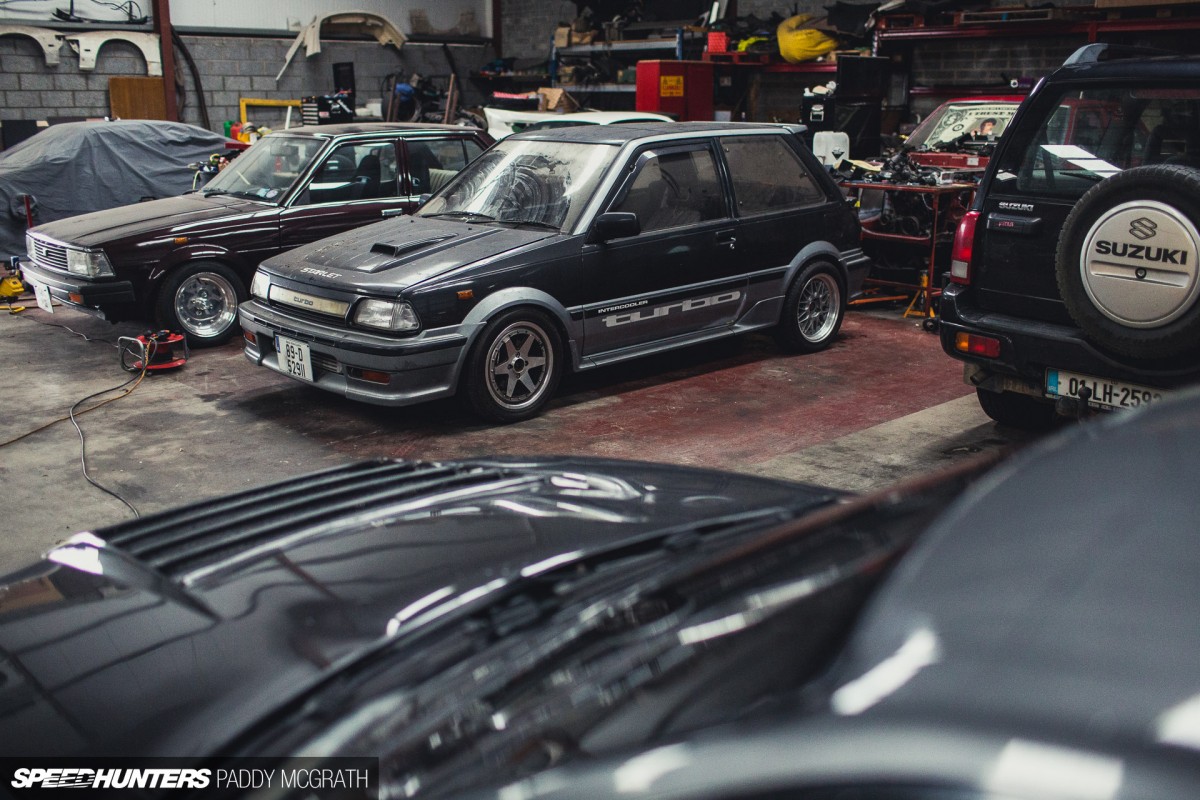 A recent addition is this EP71 Starlet Turbo, which is awaiting a full restoration.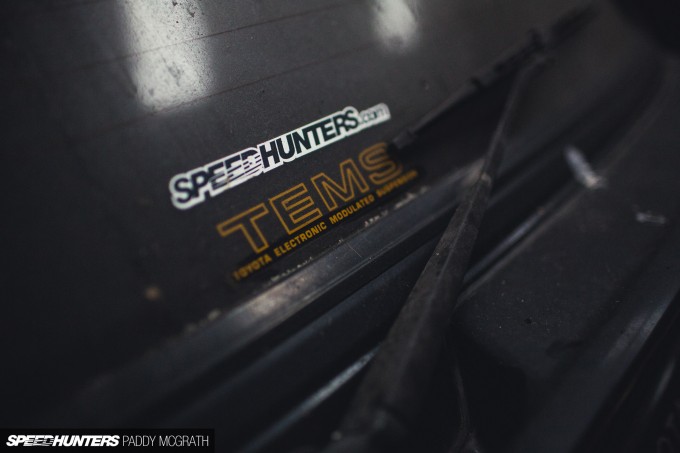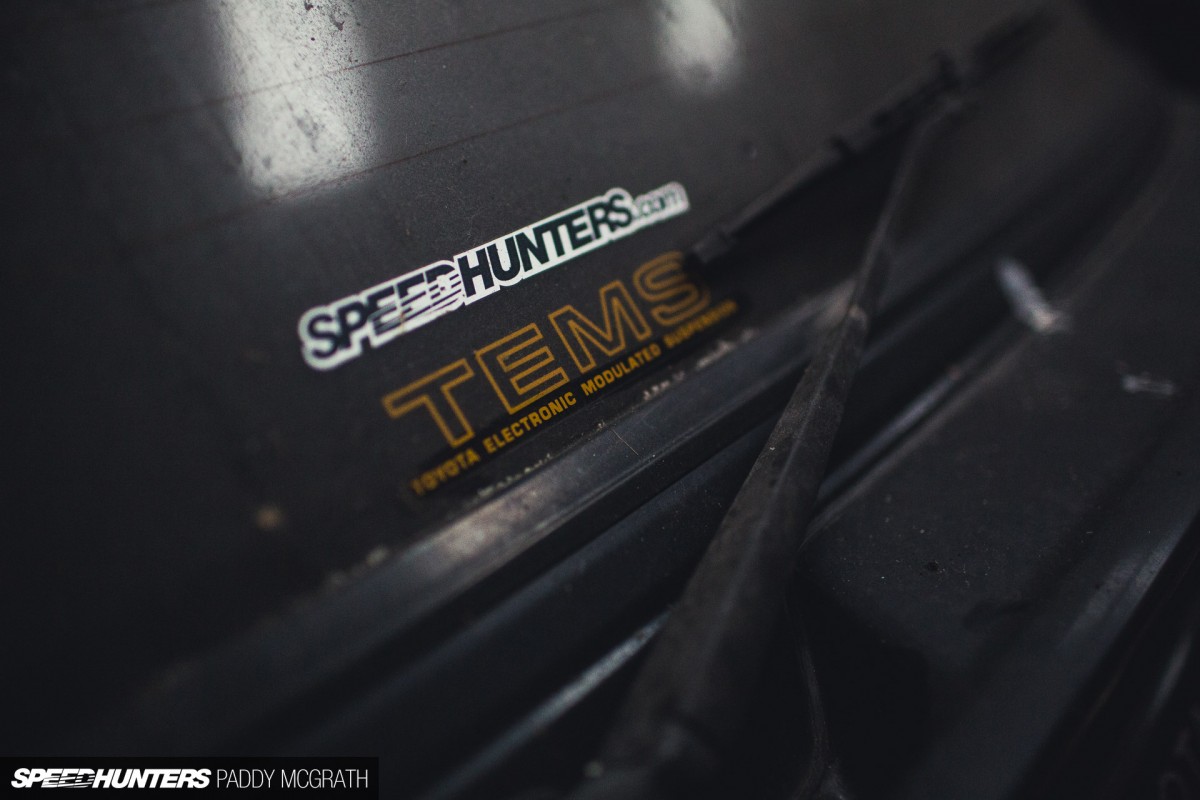 The Turbo model of this generation came equipped with Toyota's own active suspension: TEMS. It's crazy to think back to the late '80s and realise that this technology was available on cars. Depending on circumstance, TEMS could automatically choose between a soft and a hard damper setting. Pretty neat, huh? It also featured a manual override that could be controlled by the driver.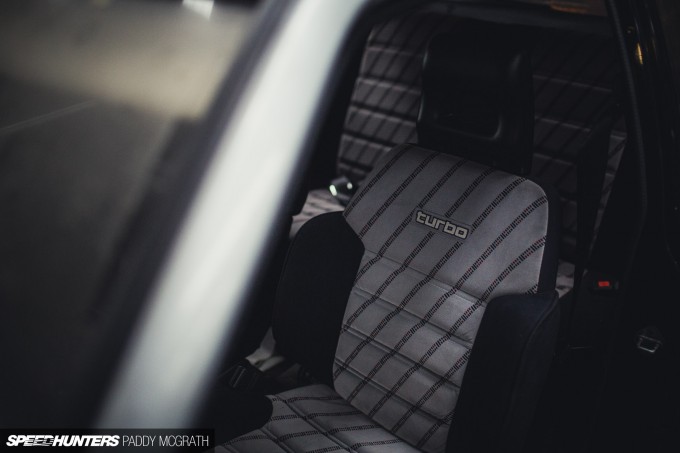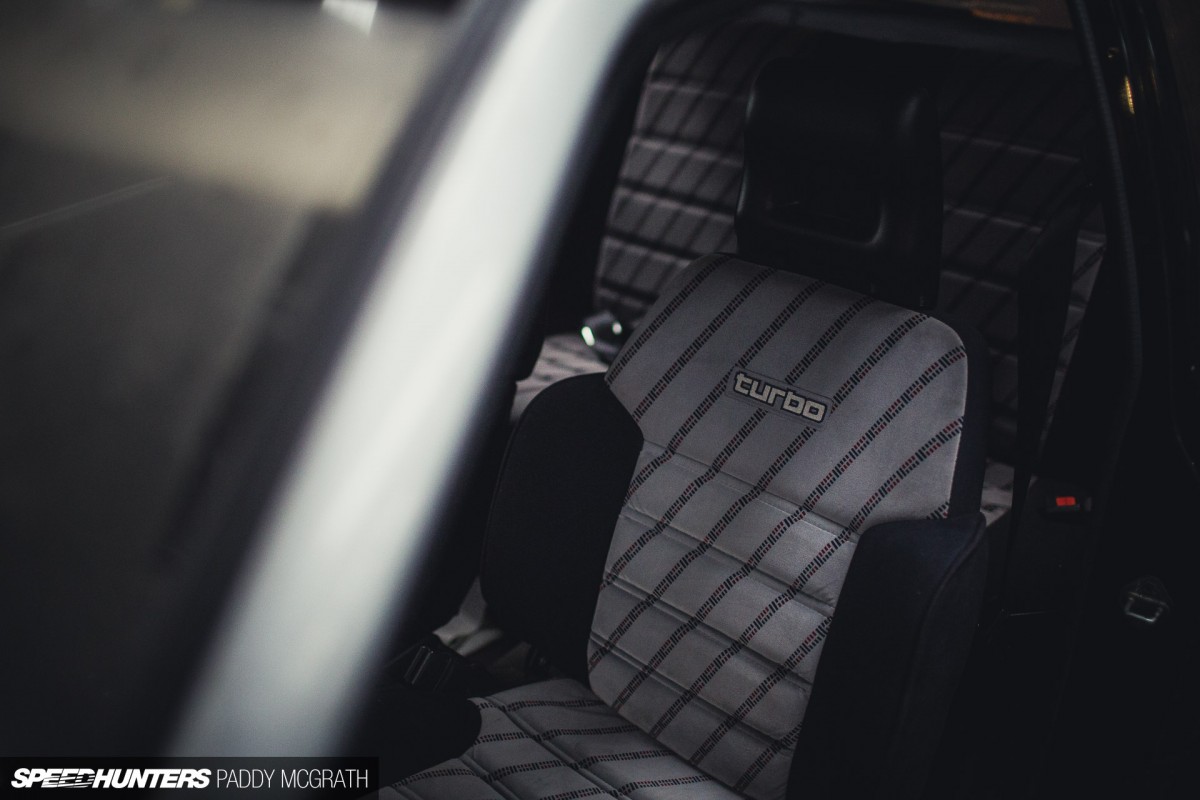 Probably not quite as neat as these amazing factory 'Turbo' seats.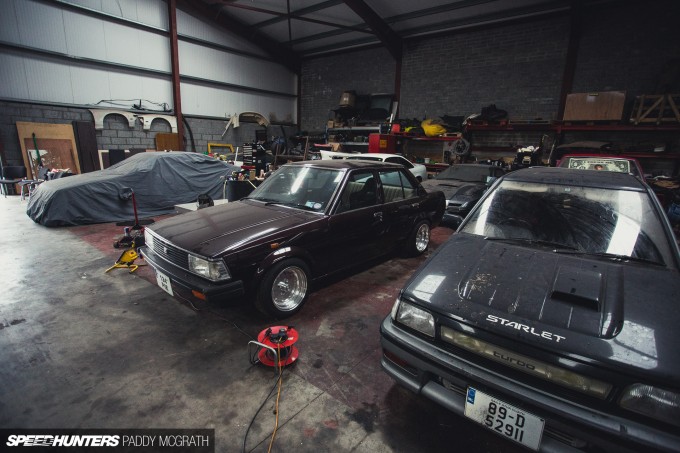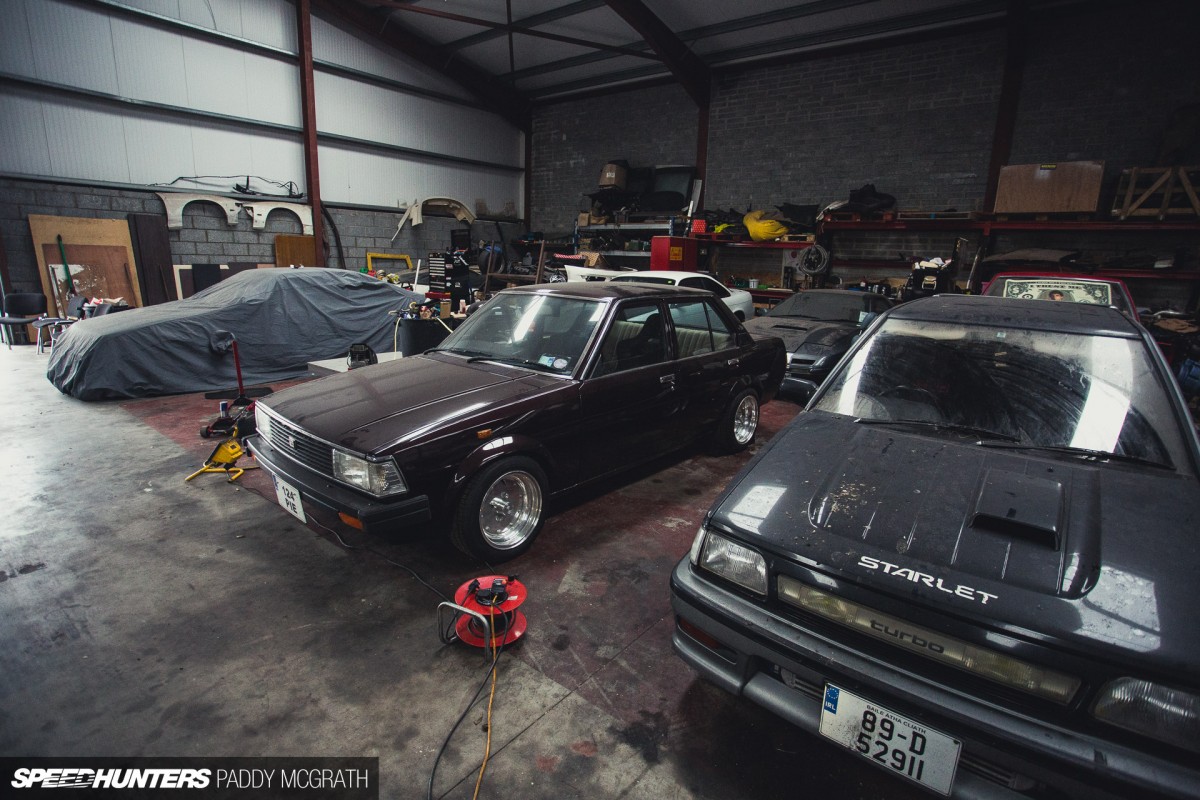 There's at least one KE70 here that moves under its own power, or at least with 4A-GE swapped power.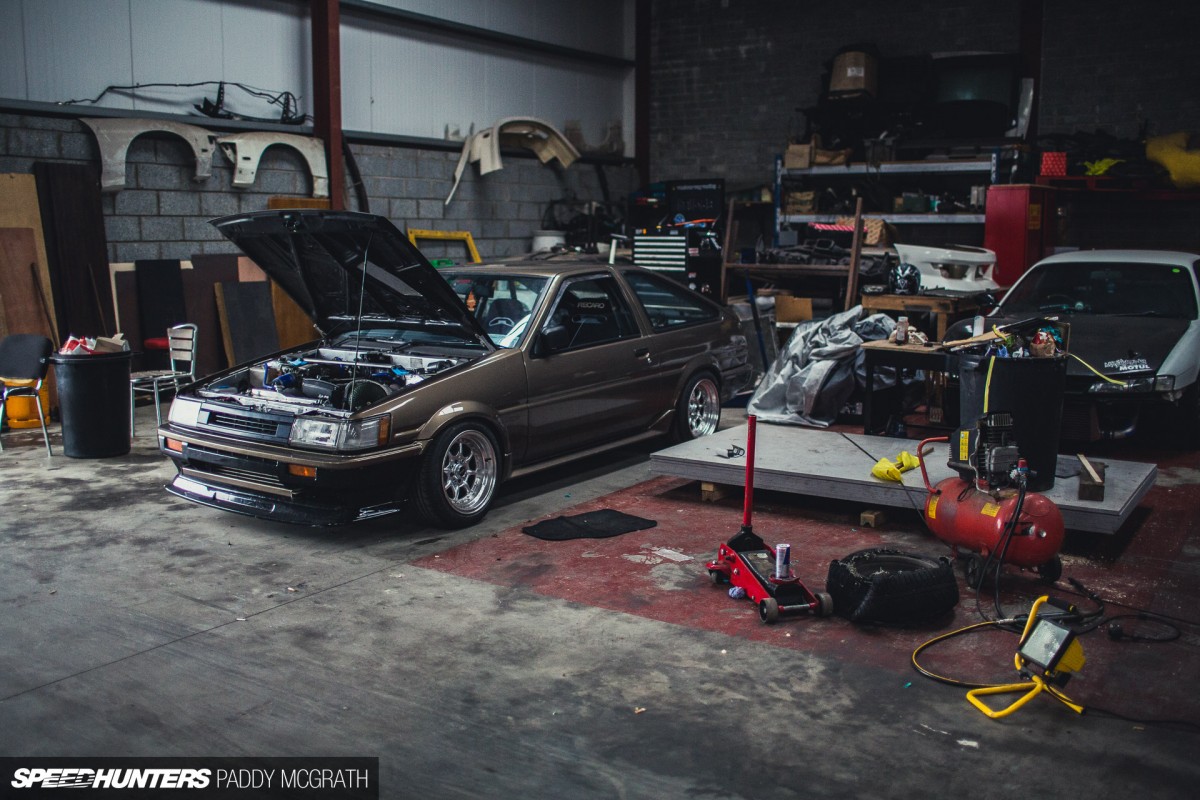 A car that previously featured, but has since changed owners and engine, yet still lives in the same unit is this beautiful brown AE86.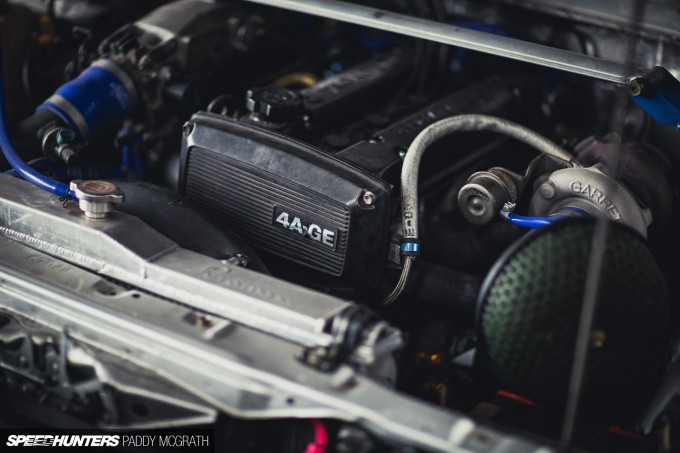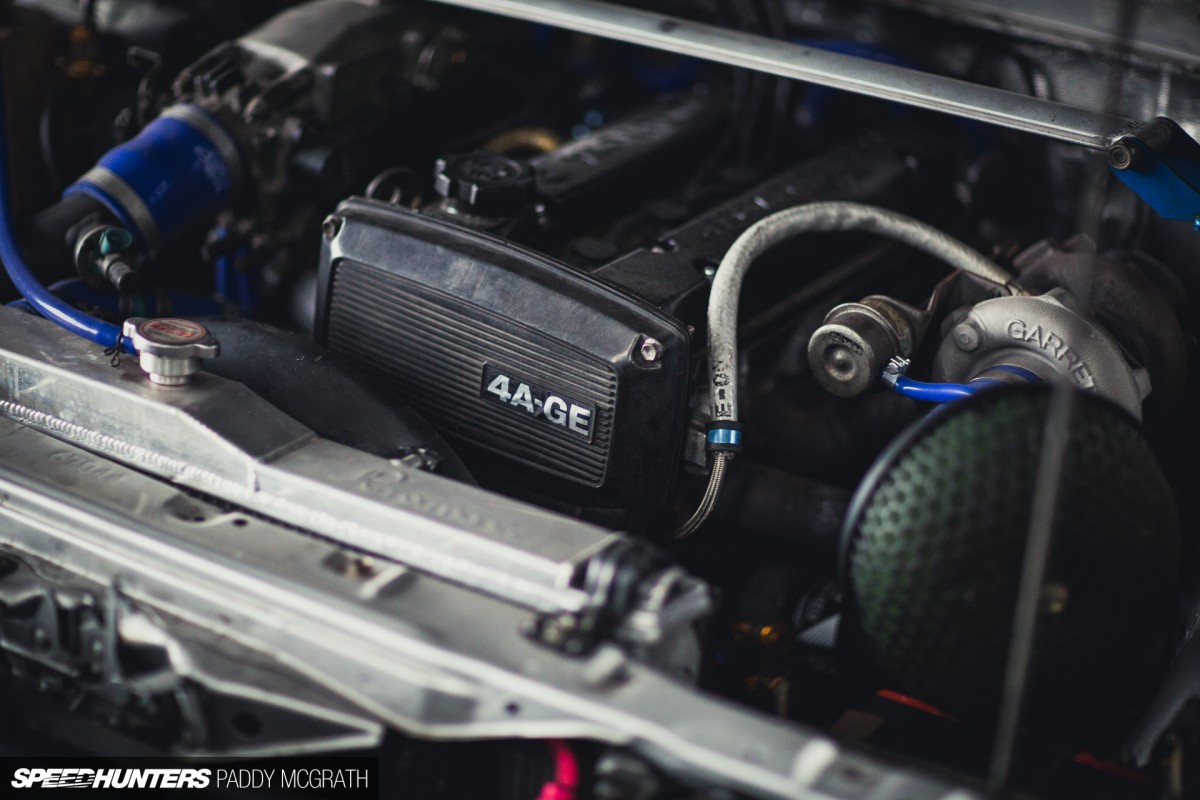 It still houses a 4A-GE but is now turbocharged, as opposed to its previous high-revving and naturally aspirated guise. The new setup is estimated at over 200hp, which is a sh*t-load more than any AE86 really needs.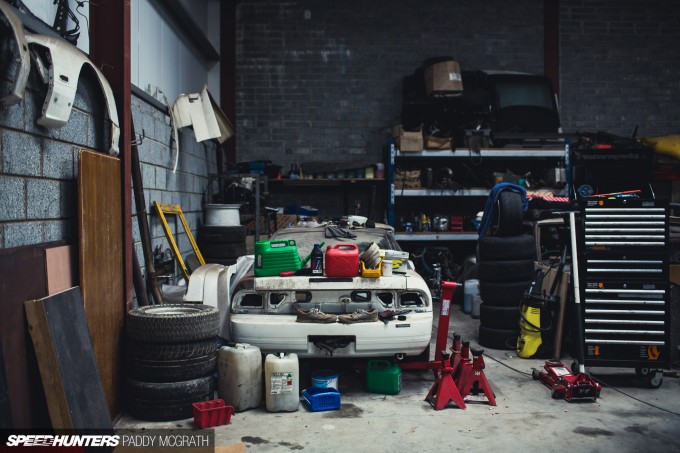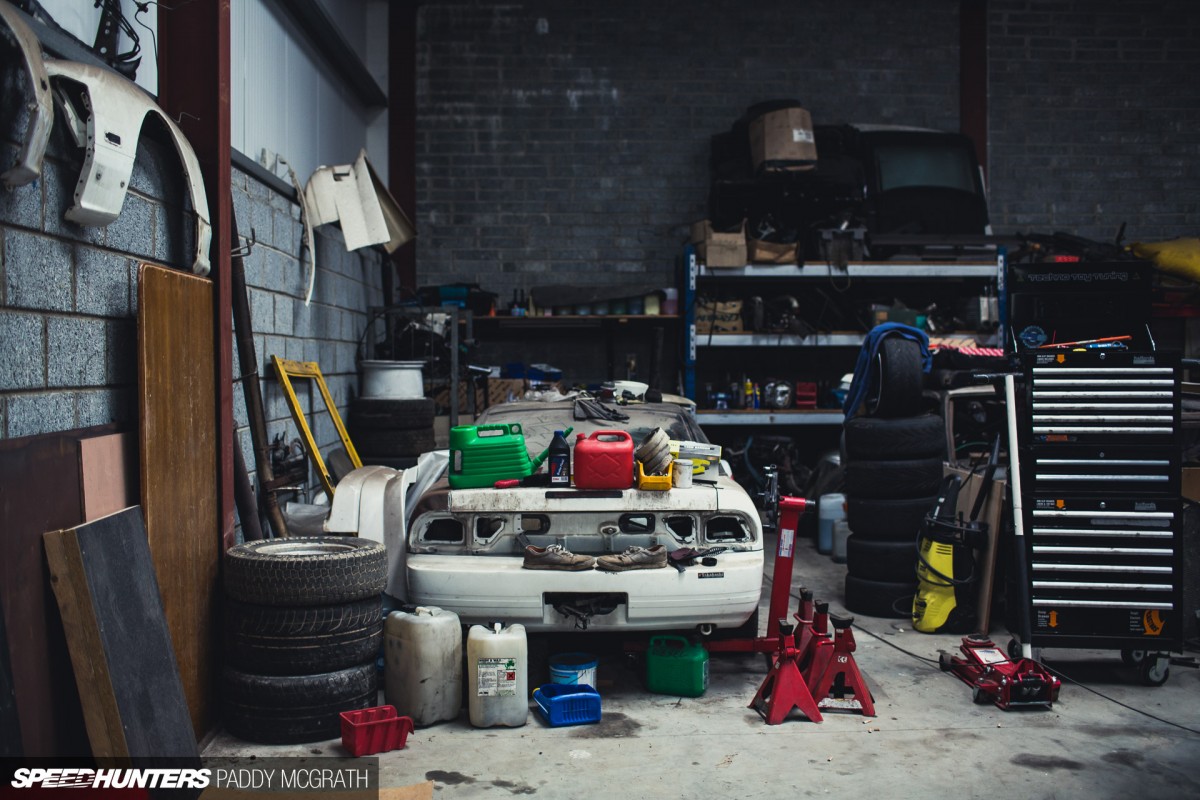 Other projects and parts of the unit remain almost eerily untouched. Although, they will soon have to find a new home…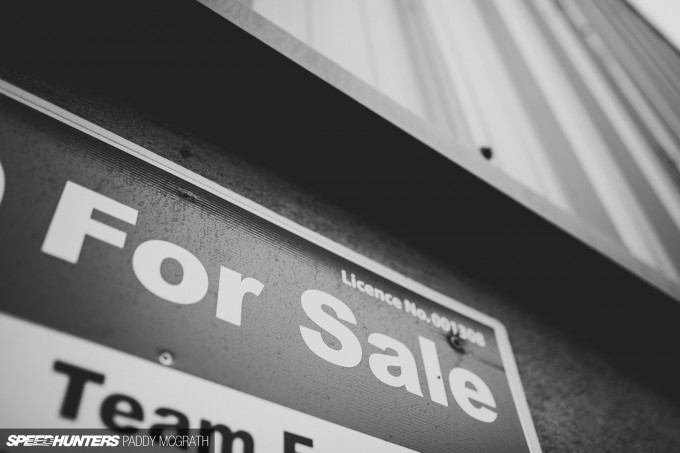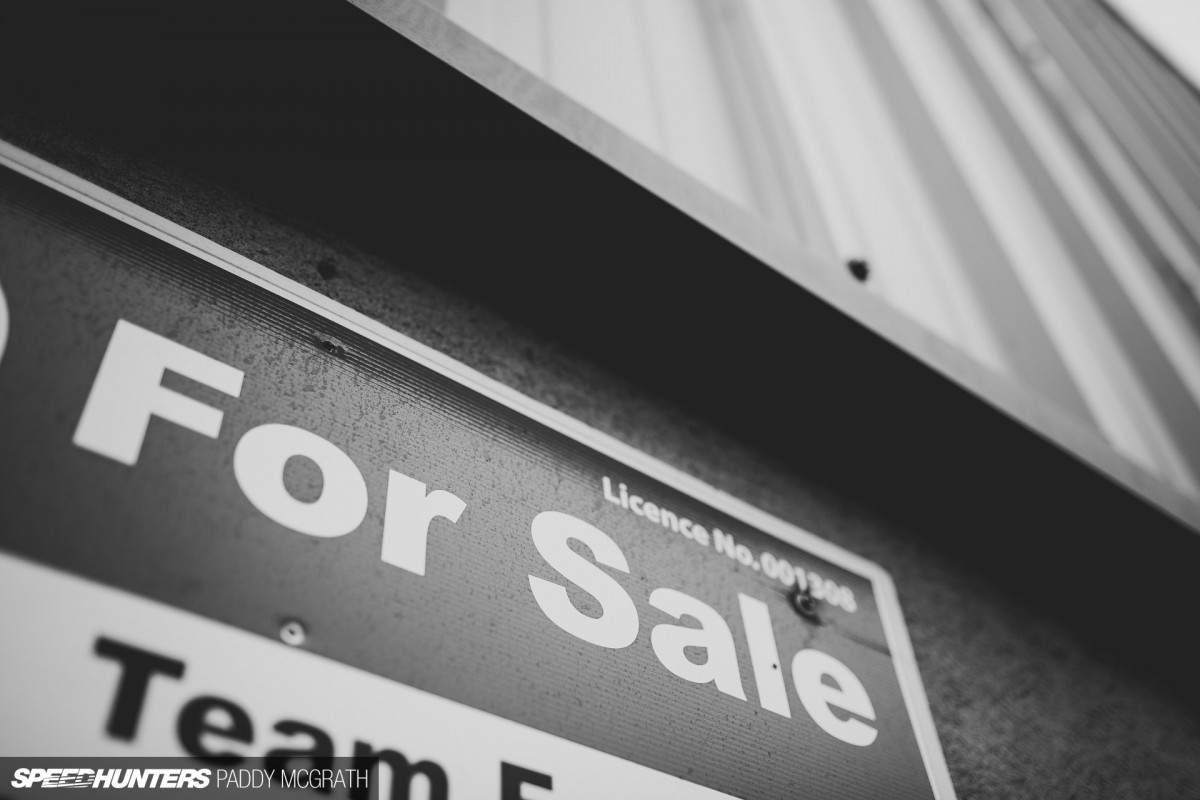 Because, sadly, there's a sting in the tale of this particular story. As Ireland's economy recovers, demand for units such as this has returned. Unable to afford the dramatic proposed hike in rent, the tenants have no choice but to find a new home and The Shed is for sale. With little chance of finding a suitable unit large enough to house them all, the tenants will have to go their own ways from here.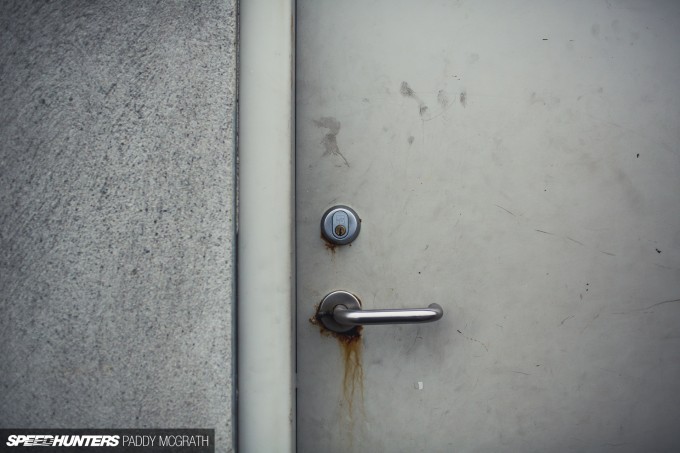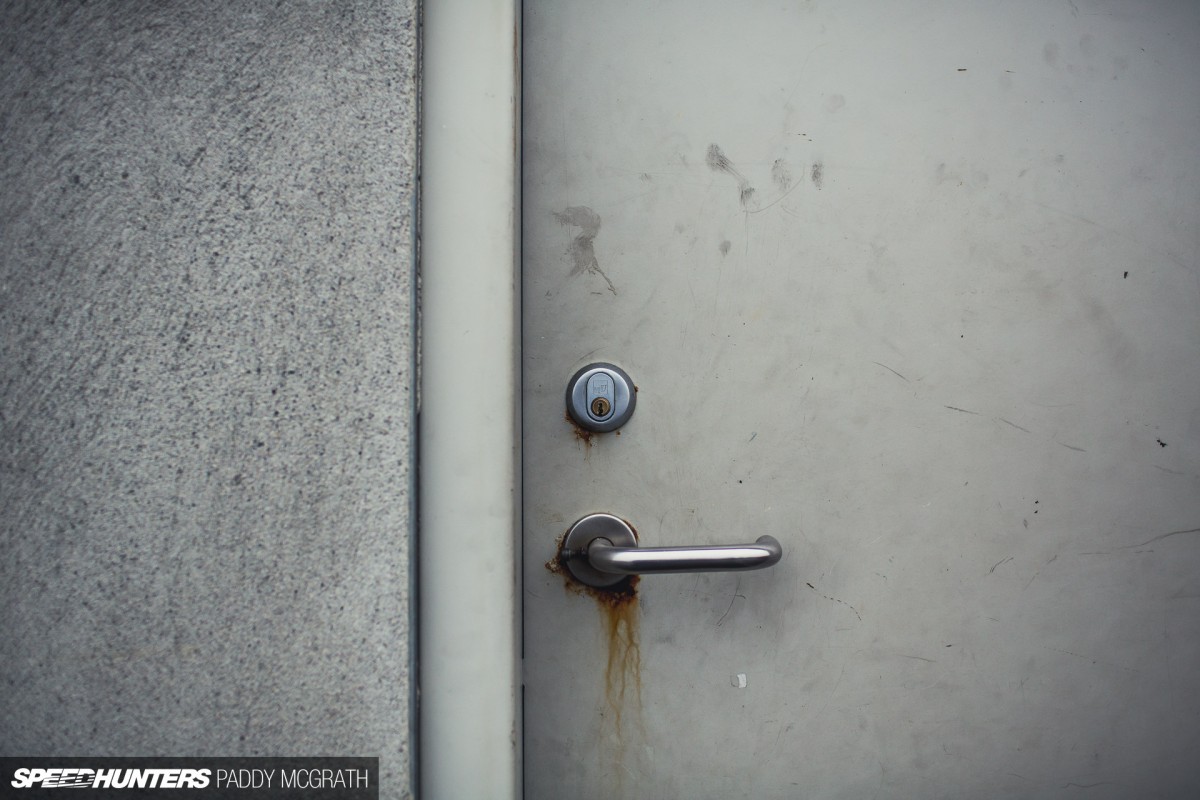 Whilst I'm sure they will bounce back, it does mark the end of something special and somewhere that was appreciated around the world. Nobody is claiming that this was the first of its kind or even a unique occurrence. It's just what The Shed represented to us all that made it special. Closing the door behind me for what will likely be the last time, I was acutely aware of what is about to be confined to history.
Regardless, here's to the next chapter in this story…
Paddy McGrath
Instagram: pmcgphotos
Twitter: pmcgphotos
paddy@speedhunters.com
Cutting Room Floor