15 Years Of Tuning Excellence
It's officially car season in Arizona. While the other half of the country is hiding from the snow, it's absolutely perfect here and the car events are non-stop. This past weekend I attended a special kind of show; one that has never happened before and probably won't happen again for many years.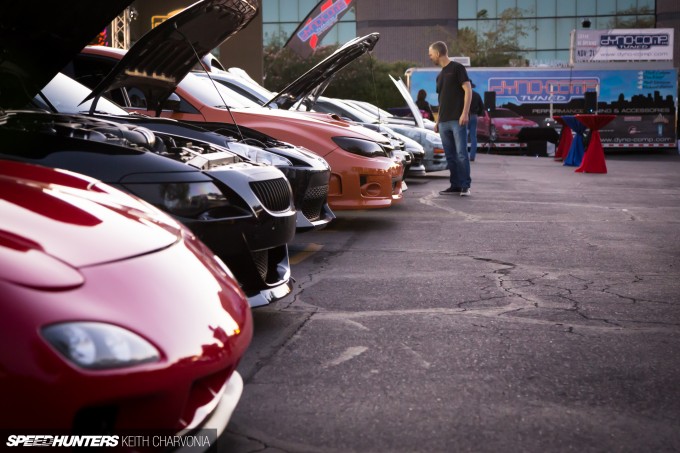 The occasion? Dyno-Comp's 15th anniversary and the unveiling of its newly expanded and remodeled shop space.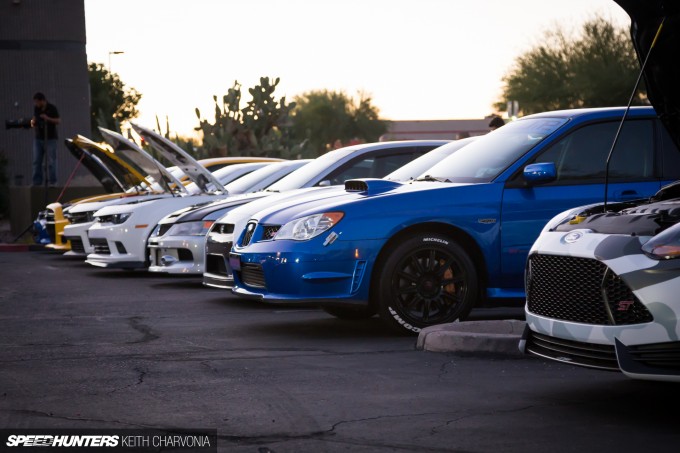 With the party starting right at dusk, we had to hustle to get shots of the cars in the parking lot before it was too late. There was a great mix of machinery too, ranging from Camaros to Subarus to GT-Rs and everything in between.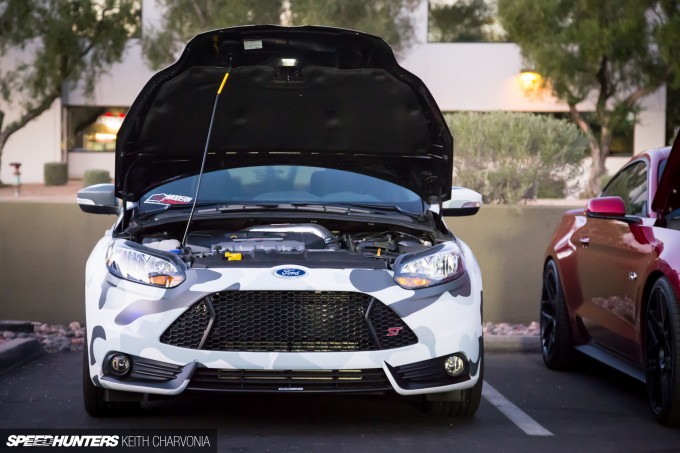 One thing I noticed rather quickly was that nearly every car had its hood up. Clearly, these owners were interested in performance.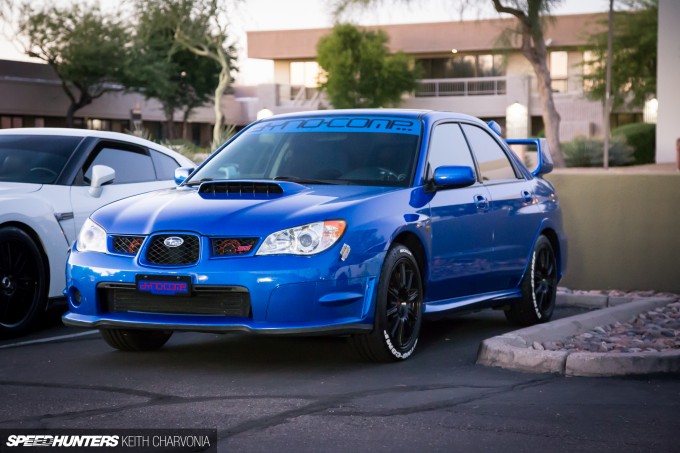 Dyno-Comp's owner, Richard Garcia, has made a name for himself not just tuning, but also racing Subarus for the past two decades. That's right, he's the shop's official driver and his name is on the side of more than one track car.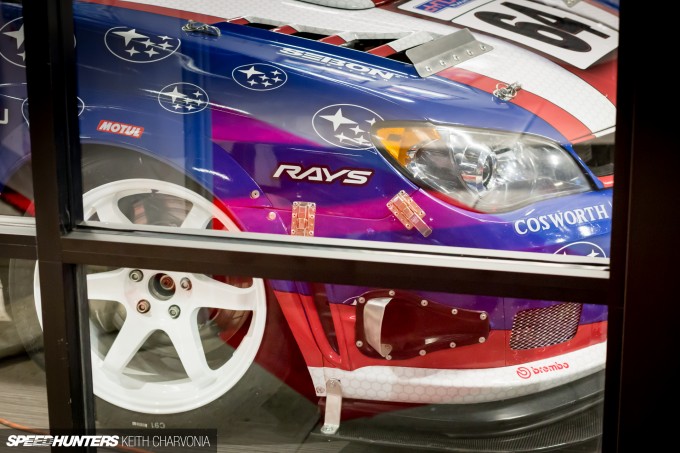 In fact, the crowning jewel inside the showroom is his time attack STI that's seen race action all over the world.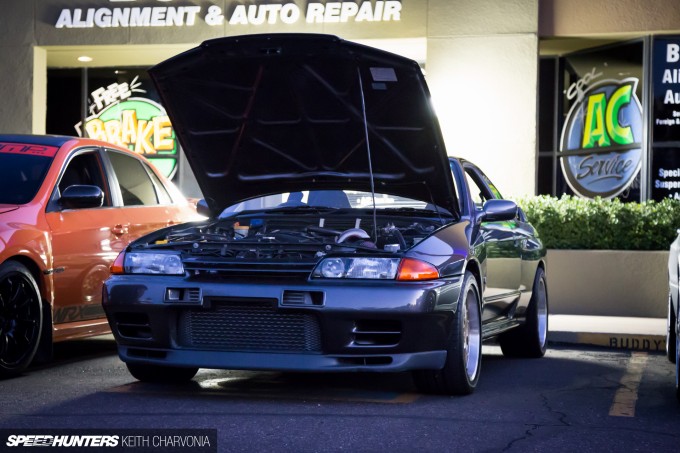 As the sun went down we checked out a BNR32 Skyline GT-R. Of course, this is a model that's recently became eligible to import into the US.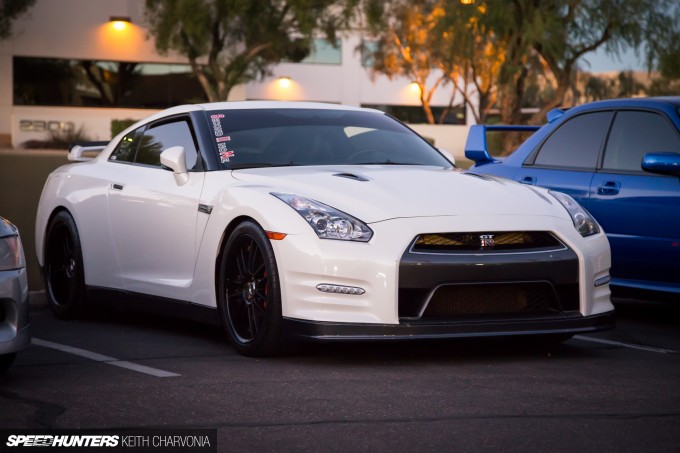 The R32 was easily outnumbered by R35 GT-Rs though. The two in the opening shot are pushing 1200 horsepower apiece, and are owned by Richard and his head salesman at Dyno-Comp.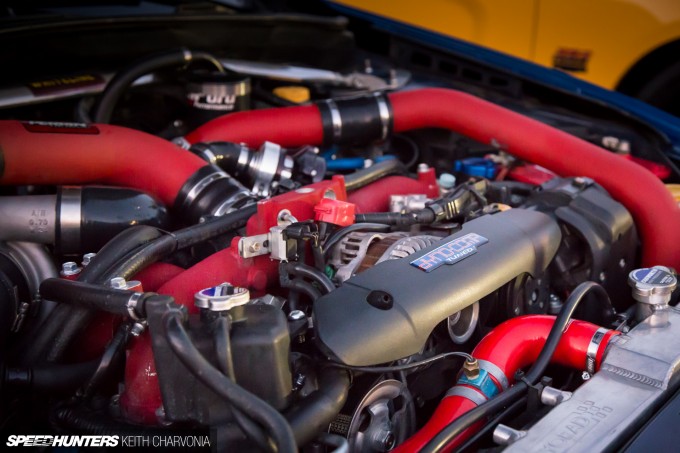 As a new STI owner, of course I spent some time peering under the hoods of other Subies. It seems like the Dyno-Comp guys really had their way with this one, with a front-mount intercooler freeing up space for all that piping.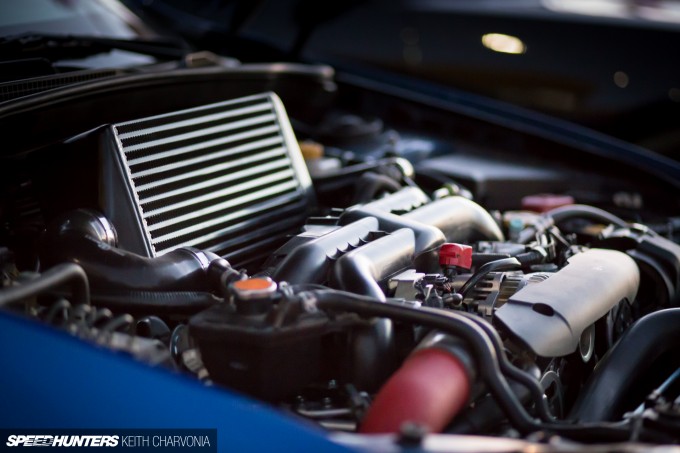 This WRX was a bit less radical, but I did take the opportunity to check out its unique Process West Verticooler.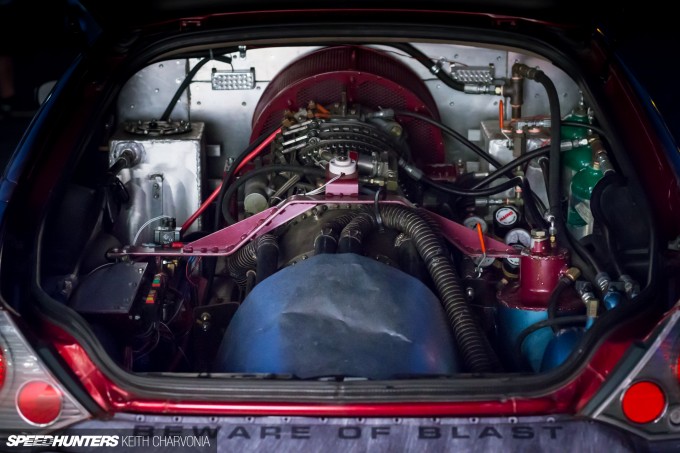 There was a Mitsubishi Eclipse that had its hood down and sat on stock wheels, and it wasn't until we walked behind it that we realized why it was there. I'll come back to this soon…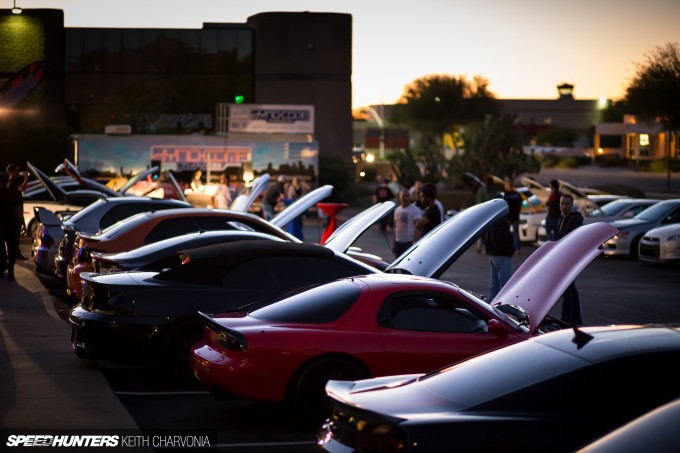 I took one last look around the parking lot and was pleasantly surprised by the variety I saw.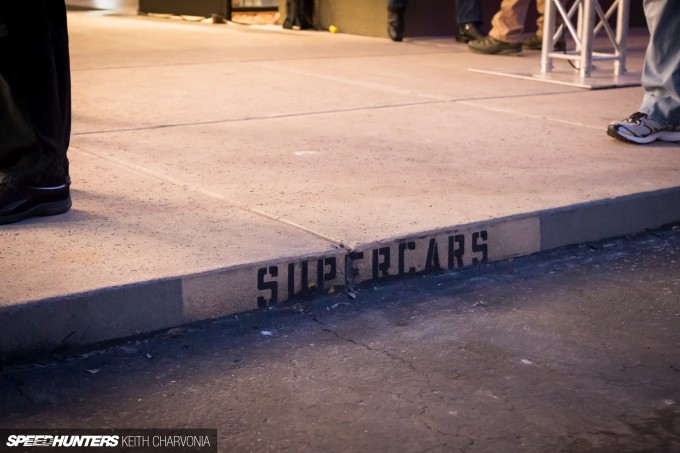 The painted parking signs in front of the shop were pretty cool too!
Shop Tour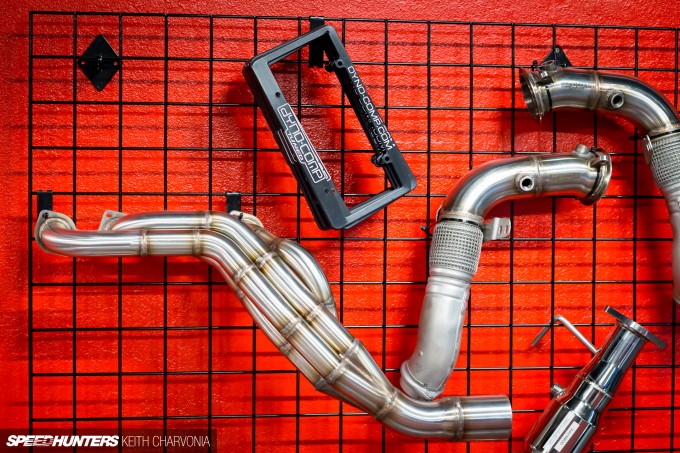 Stepping inside the freshly remodeled showroom, I was ready to see the expansion that Richard told me about last time I visited.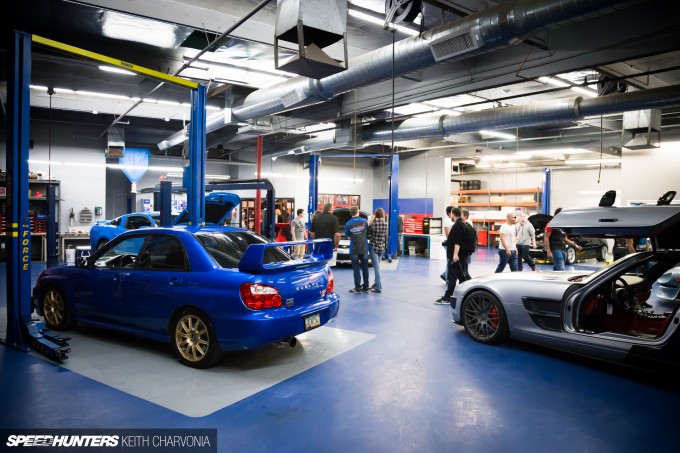 By expanding into the space next door, Dyno-Comp was able to add valuable floor space, a couple more lifts and lots of storage.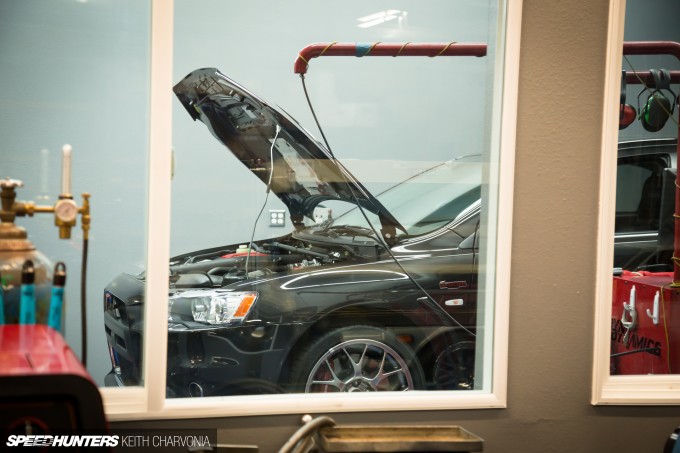 But the real highlight is the new enclosed dyno room. After a decade and a half of running the dyno inside the common shop area, I'm sure they're really excited about this!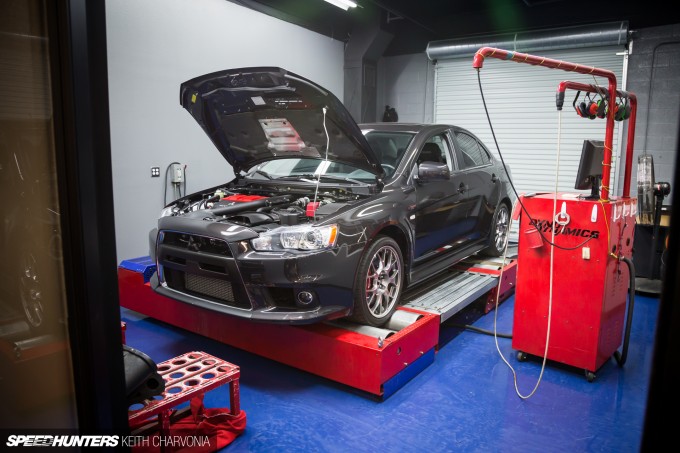 It also makes it easier to climate control and expel fumes from the smaller, dedicated room. Dyno-Comp has built its name with this dyno, so it's only fitting that it finally has its own special spot in the shop.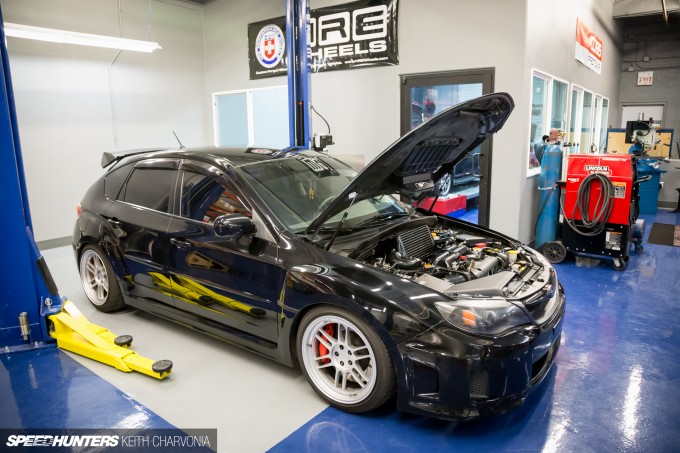 Here's one of the additional bays that was added, complete with a tuned Impreza hatch standing in.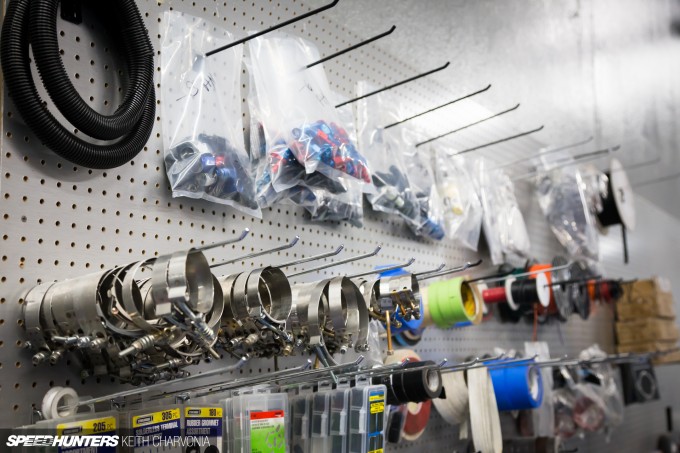 I always like to take in the details when I visit the shop; it's interesting to see which tools are used and how things are organized.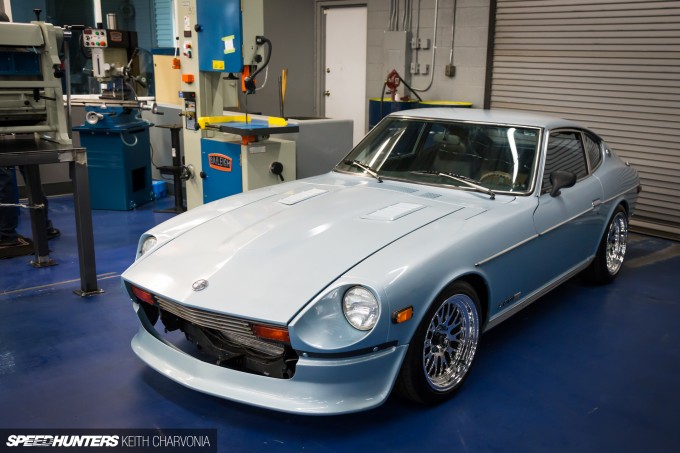 With the extra space, Richard also added a bunch of fab equipment, seen here behind the lead tech's Datsun S30.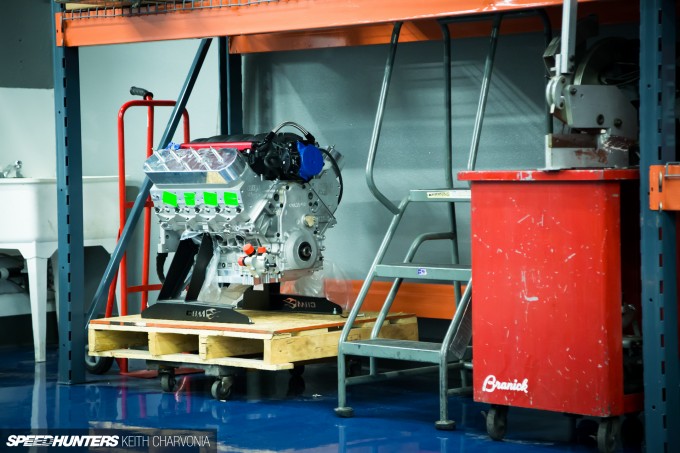 I found this monster engine hiding around a corner. I wonder what it will be going in?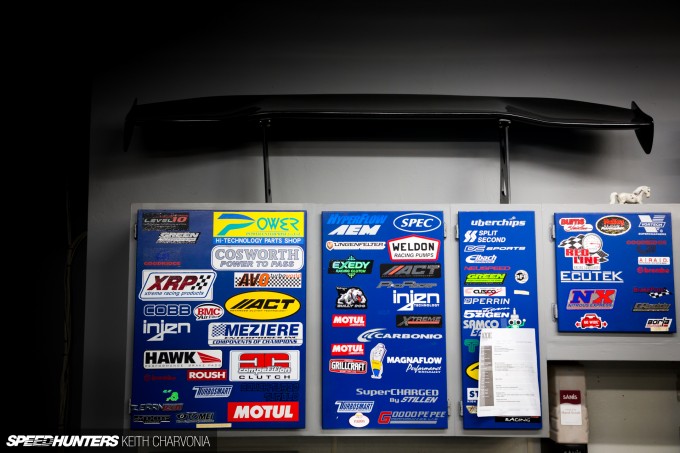 Spare parts and a sticker collection that's almost starting to look vintage, plus one extra horsepower!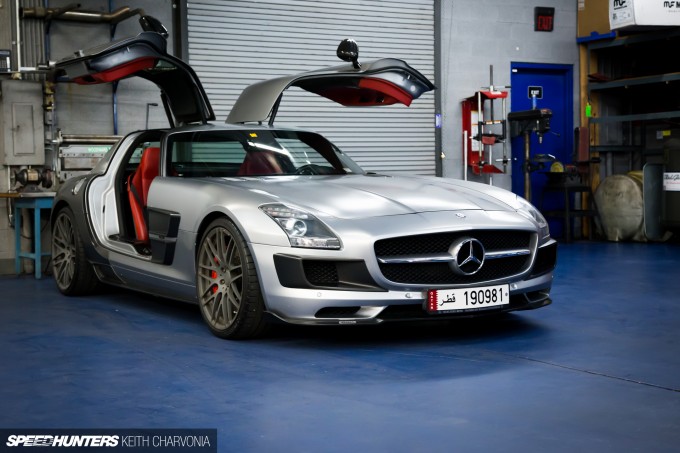 I didn't get to ask what Dyno-Comp has done to this Mercedes-Benz SLS AMG, but the carbon bits and opened doors kept people looking all night.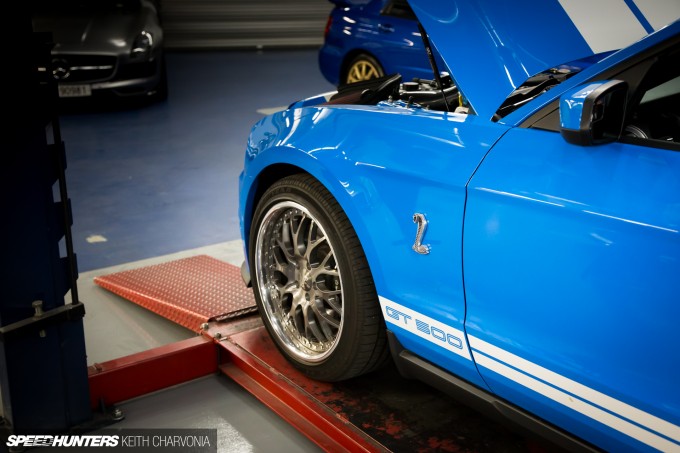 The variety of vehicles that are tuned in this shop was evident, with Mustangs and Camaros sitting alongside Japanese and German sports cars.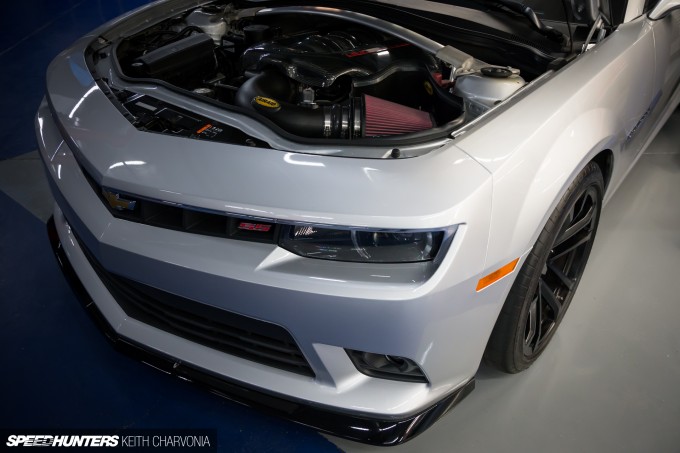 This Camaro had my Airaid intake on it too. It's always cool to find parts you've worked on out in the wild.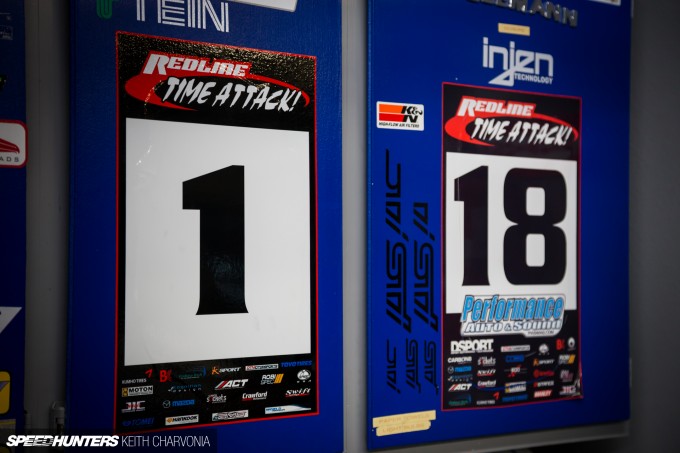 I found a couple of old Redline Time Attack door stickers on the shop cabinets. These are some serious badges of honor.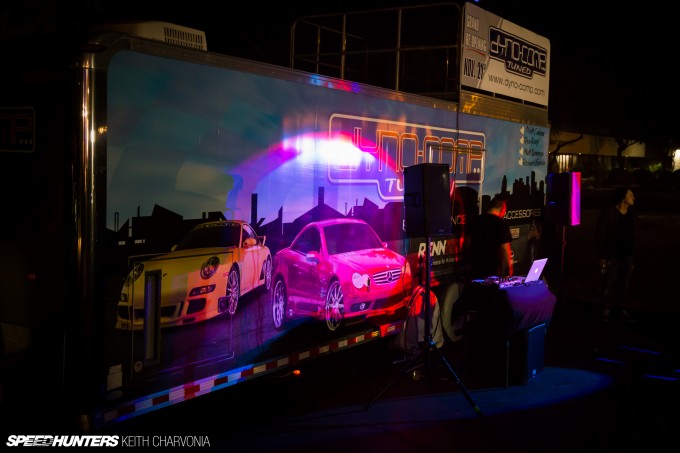 We heard a ruckus outside and discovered a DJ had set up in front of the shop trailer.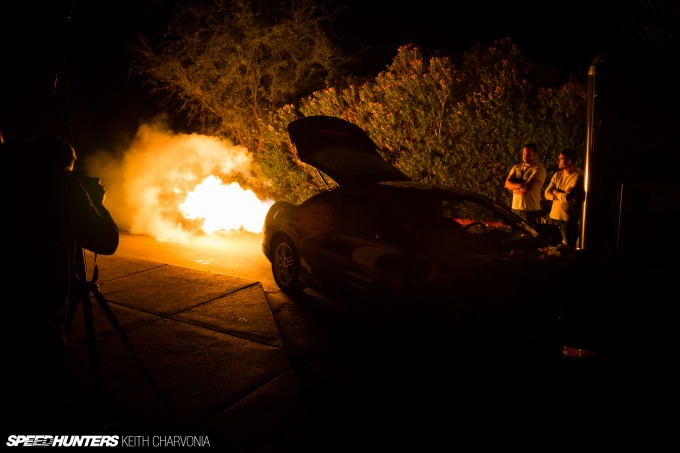 Before long that jet-powered Eclipse was moved off to the side too, and we were all treated to a demo of the afterburners. At this distance the sound and heat were pretty intense, as were the blinding bursts of flames.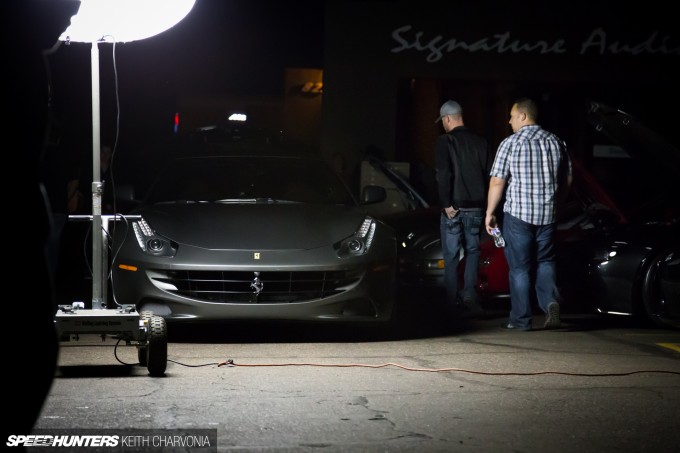 The parking lot was completely packed now, with cars filling in anywhere they could. It was just a shame that it was too dark to get a photo of the whole scene.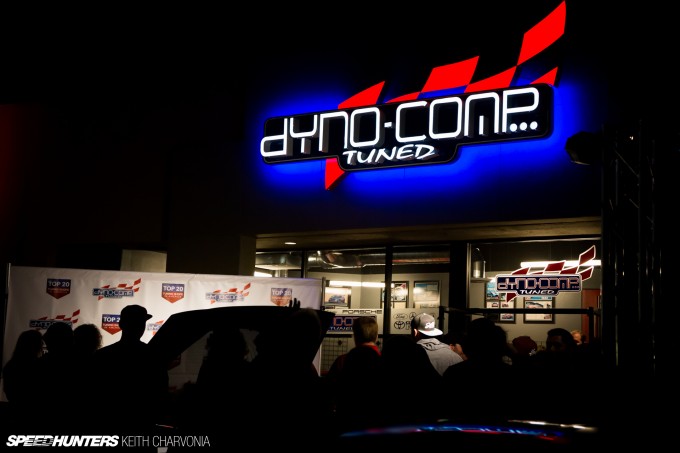 Congrats to Richard Garcia and the crew at Dyno-Comp on 15 years of building, tuning and racing some of the highest horsepower cars out there. I'm sure the guys will enjoy the new shop for many years to come.
Keith Charvonia
Instagram: SpeedhuntersKeith
keith@speedhunters.com
Cutting Room Floor