Lack Of Sound
One thing that manufacturers have become especially good at these days is packaging two or three cars in one. With most things being drive by wire, it's possible to create very defined and differing driving modes that you simply navigate through with a simple push of a button. If your flame-spitting performance car is a little too explosive in its response for normal city driving, you hit the comfort mode and all commands are softened up and the driving becomes instantly relaxing.
It might sounds gimmicky, but trust me – once you experience this modern technology it's hard to go back. Of course, some manufacturers do it better than others, but having that sort of control at your fingertips is something I've really come to appreciate on Project Drop Top.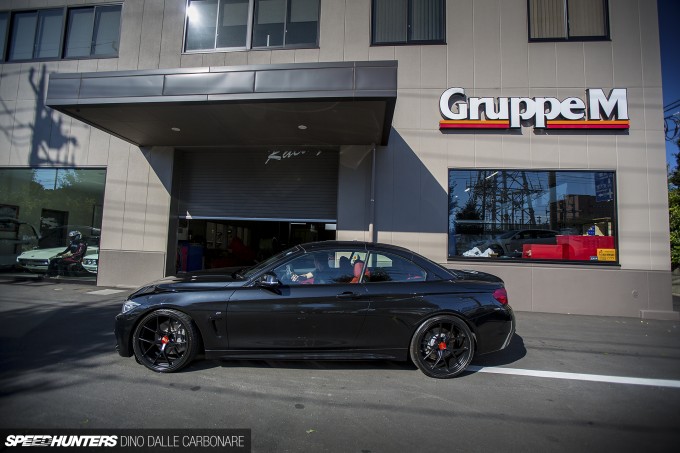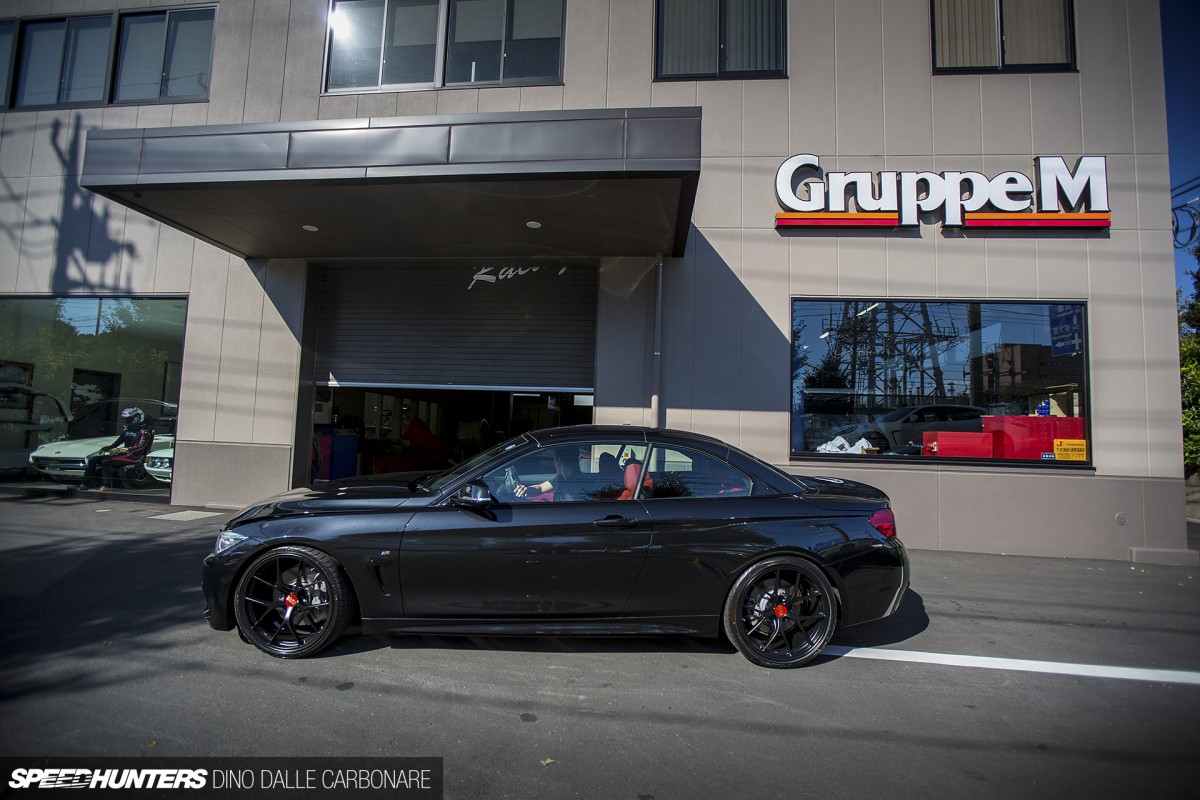 In fact, most of the time I'm cruising around Tokyo I just put the car in Eco Pro mode and be amazed at how a big, heavy coupé powered by a 3.0L twin-scroll turbo straight-six can return such good mileage. But one thing really bugs me – the sound, or lack of should I say. You see, to get satisfaction from a car I don't need to be driving like a moron on roads where the speed limit ranges between 30 and 50km/h. I just want to hear it and feel it a little bit more when I accelerate away from a red light (and there certainly are a lot of those inTokyo), or go for a quick pull on a ramp up to the Shuto. It's the little things in life that I get the most pleasure from, but BMW obviously has other ideas for me. Compared to the 335i I had previously, the 435i is surprisingly more refined. It's better insulated when it comes to sound, and with the four defined driving modes it means that unless you are in Sport or Sport+, the valves in the exhaust don't open and there isn't much coming from the induction side of the engine.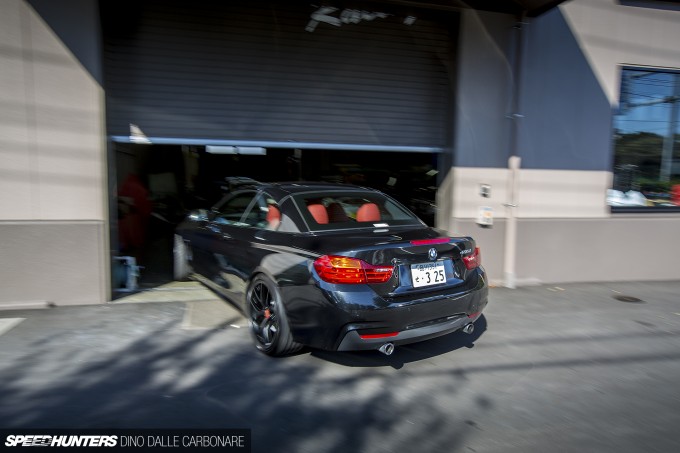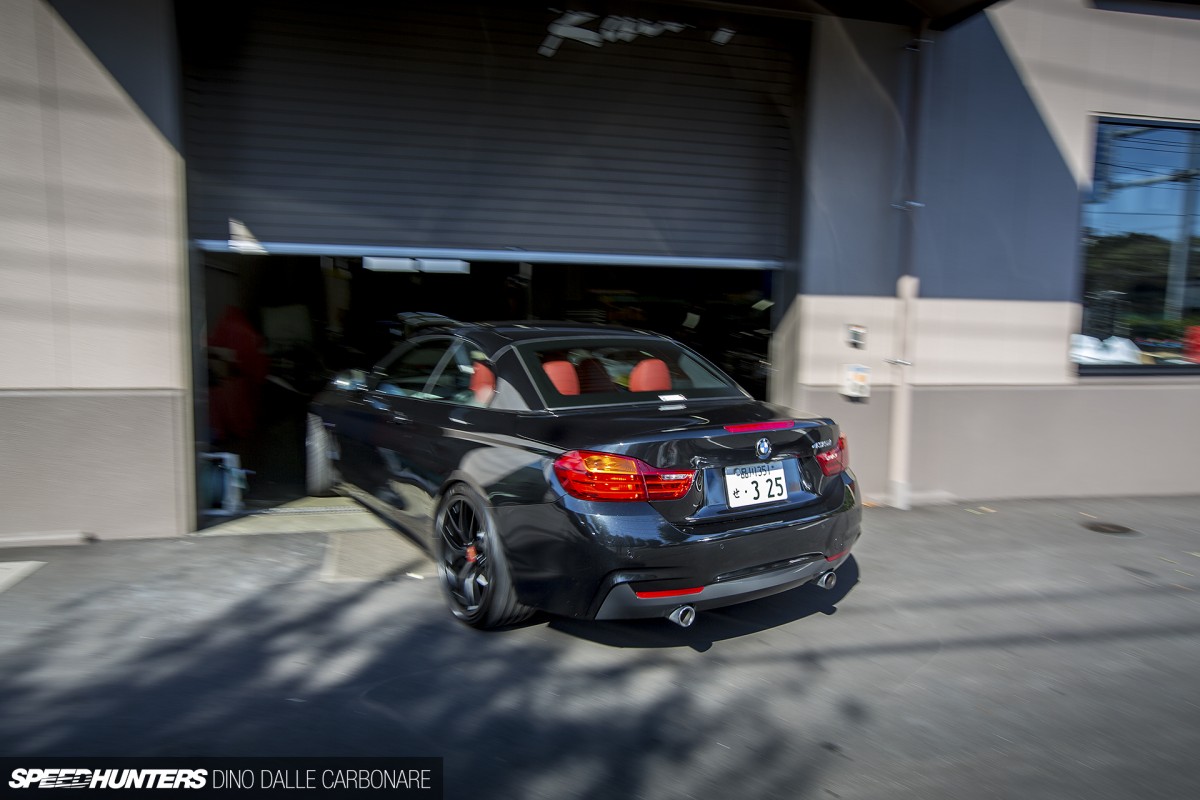 But thankfully, this is where the aftermarket comes in…
Mamoru Ogose, the man behind the very established GruppeM brand, started his business by becoming the official K&N importer in Japan. He then took things a step further by designing carbon fiber ram air systems to replace stock airbox setups.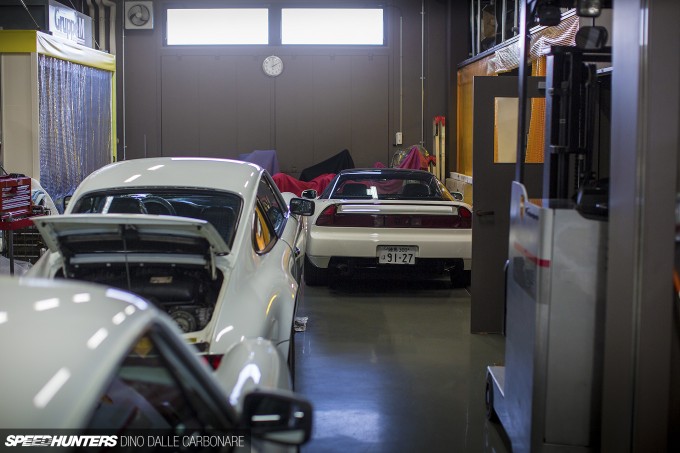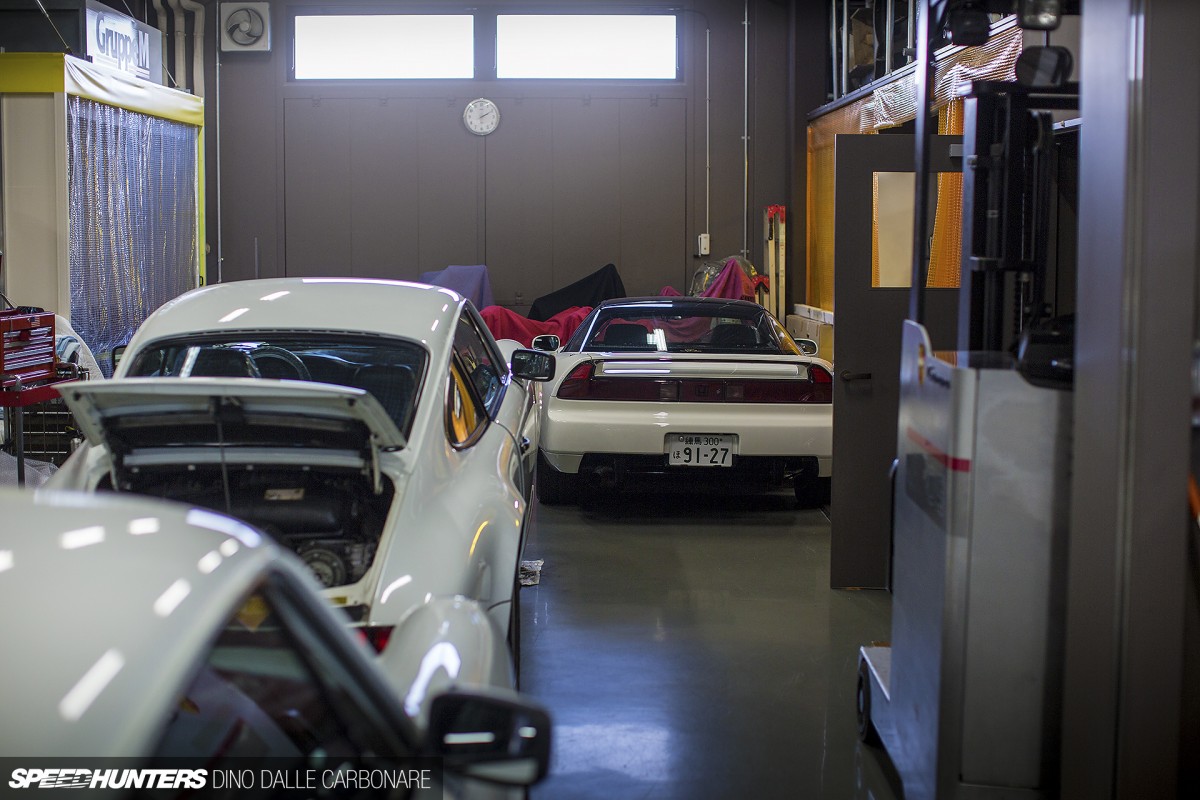 On top of that, GruppeM imports all sorts of parts from abroad and at one point even made aero components for Porsche 911s.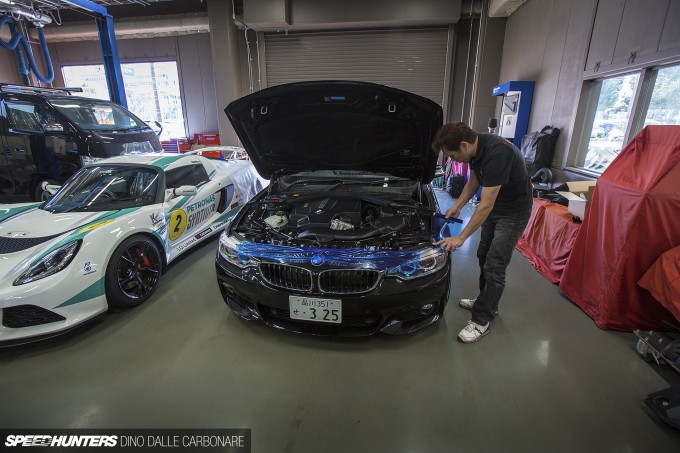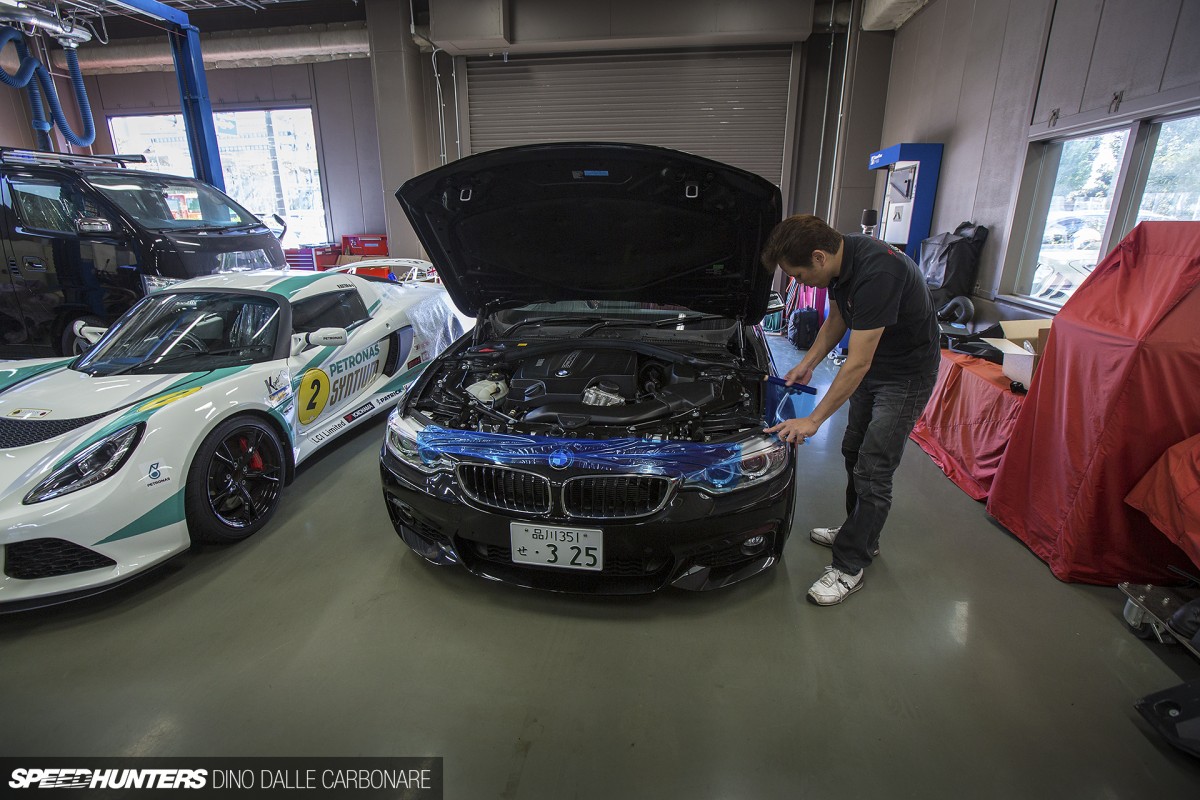 With a recent move into new premises, GruppeM has started offering ground-up restorations for all sorts of classic cars, but I'll go into detail on that in another post.
With Project Drop Top, the idea was for Ogose-san to let me try out one of his Ram Air System kits. Not only do these promise to increase output by 10ps, but they also return some induction sound to the straight six, which is far too muffled from factory for my liking. So as soon as the car was brought into the workshop it was firstly wrapped up with blue plastic protection tape to ensure that no accidental scratches were inflicted on the bodywork during fitting. I always love seeing this OCD-like level of care being taken.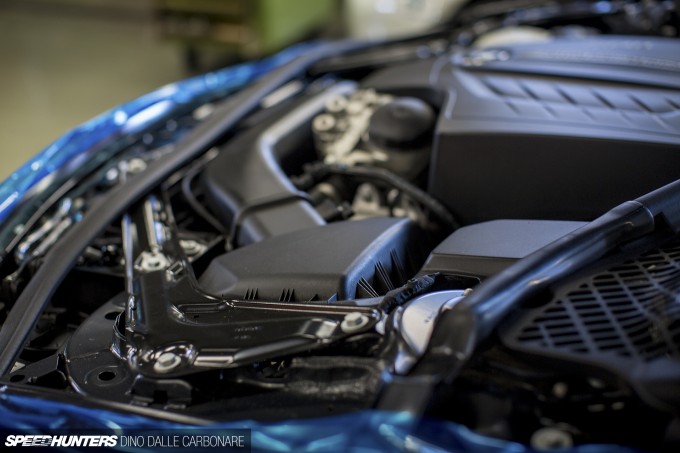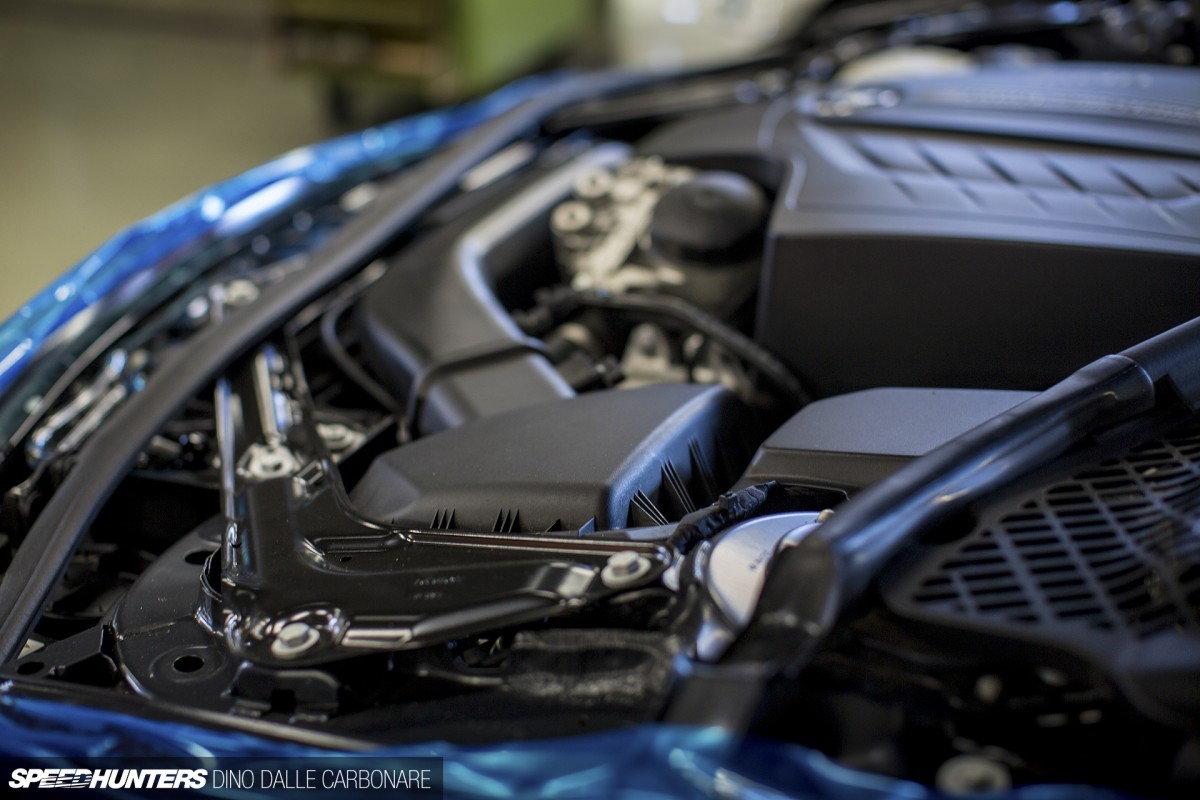 And here is the culprit – the stock airbox and induction pipe which runs across the engine bay from the hot side of the motor to the intake side.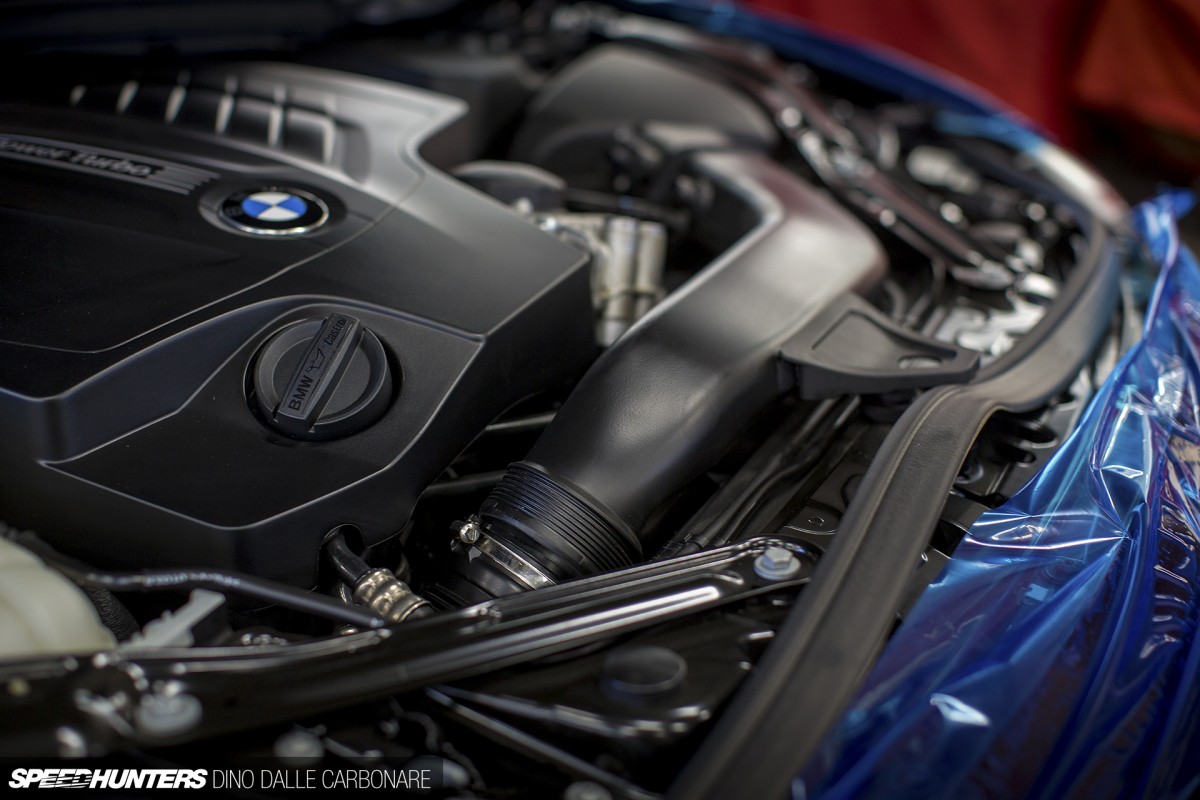 Of course, one obvious thing that the GruppeM carbon ducted airbox would also address is under-hood aesthetics. There are just way too many plastic components and covers in modern engine bays, so hopefully after this quick stop by GruppeM I wasn't going to be shy about popping my bonnet any more.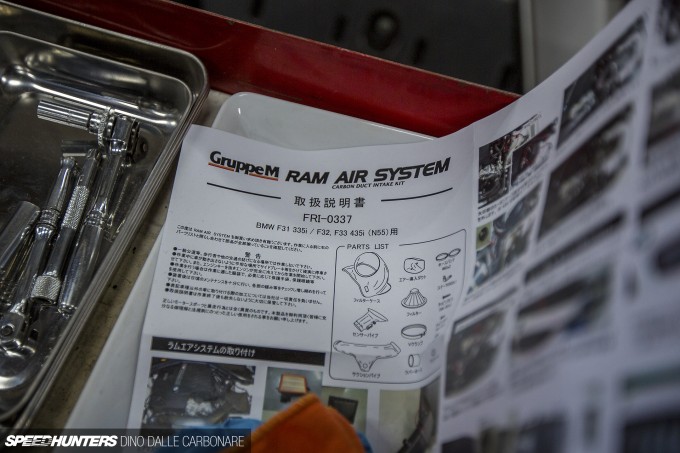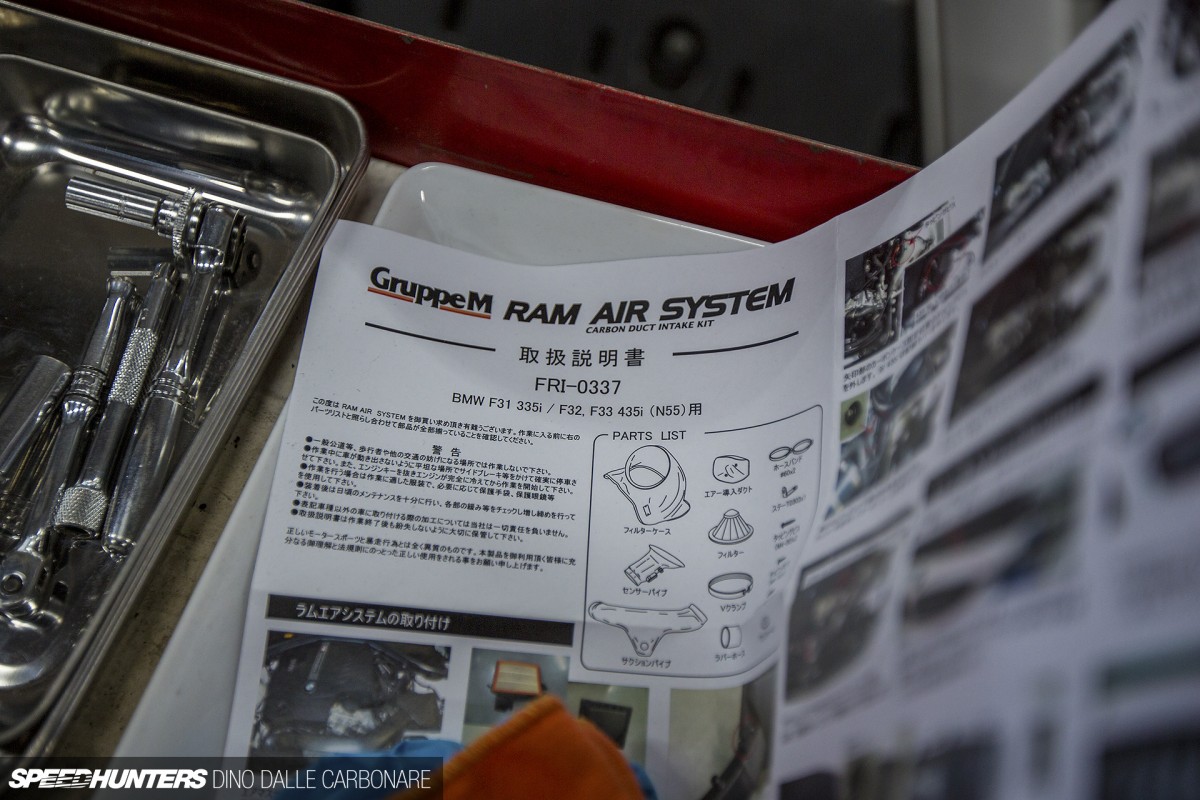 While talking to Ogose-san, he explained that air intake kits have become much harder to engineer and develop compared to previous years. Cars and their engine management systems have become a lot more complex, and as a result far more susceptible to even the smallest change and modification, which can make things a bit tricky in some situations. It took almost four months to design, develop and test the Ram Air System for the 435i and make sure that it worked 100 per cent in all situations.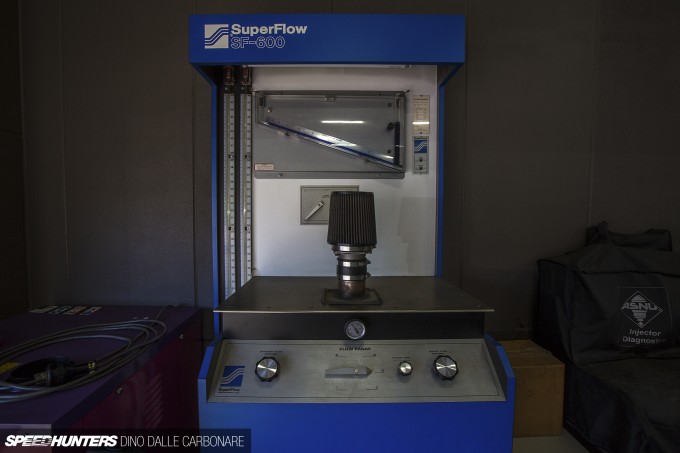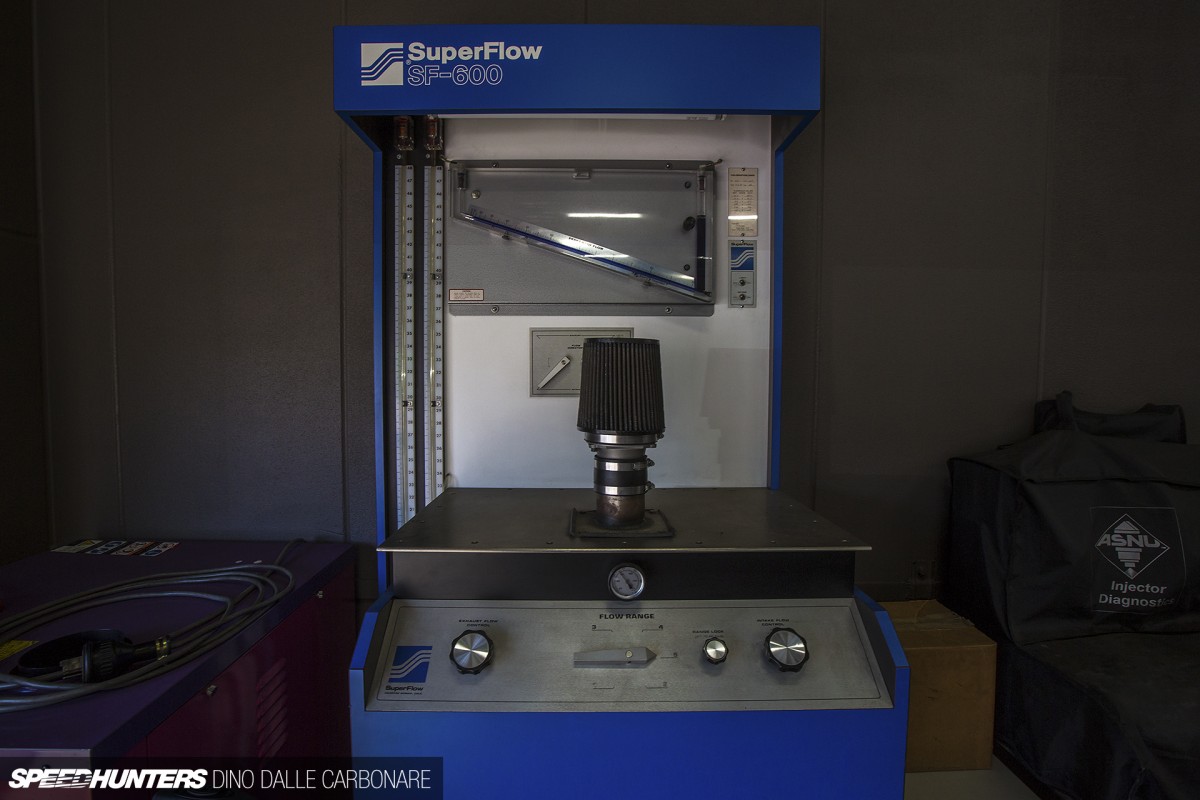 An important tool in the development of any airbox is a flow bench, and this is the SuperFlow unit that GruppeM uses to test the efficiency of the filters and designs. Flow is very important, of course, but there is much more that has to be considered, from creating just the right sort of resistance to positive pressure at speed when the air gets scooped up and forced into the airbox. Then there's the protection against engine room heat and soak.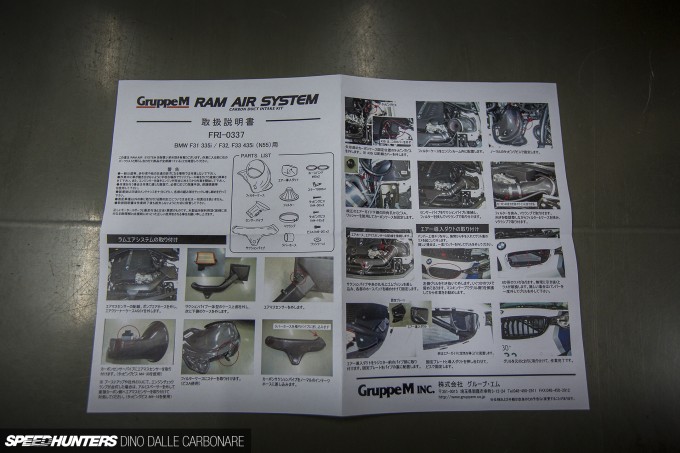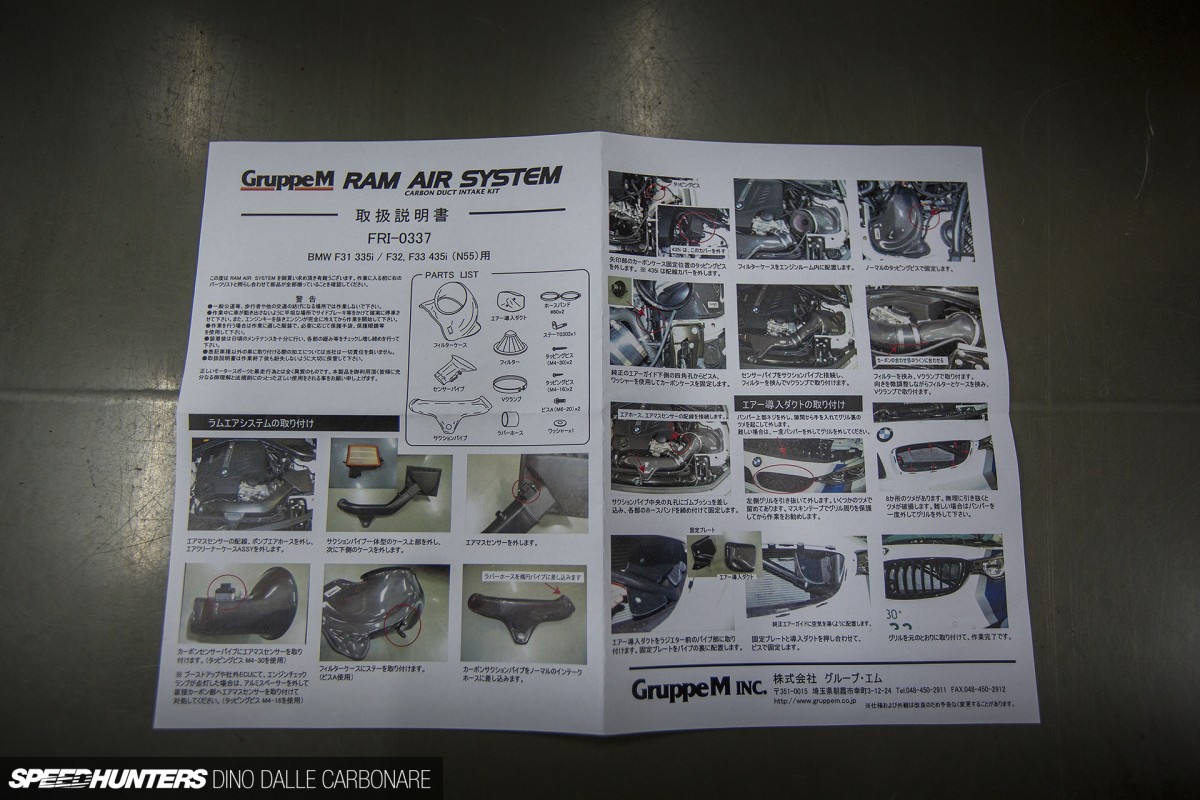 Each Ram Air System kit comes with a detailed set of instructions to make fitting as painless as possible. Thankfully, I had one of GruppeM's mechanics doing all the work for me as I shot away at the various steps. It was probably better this way too!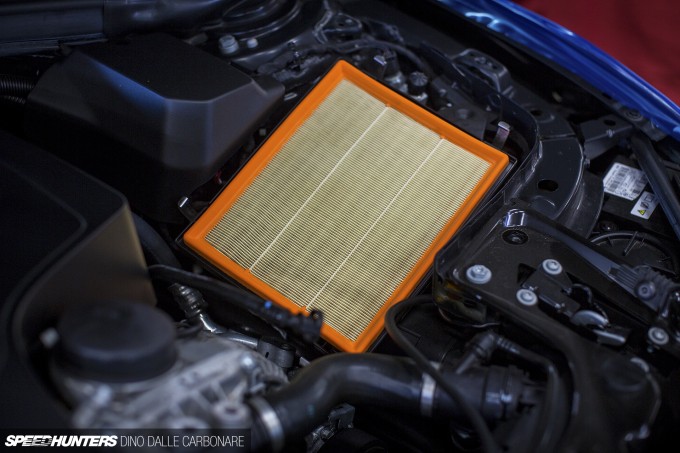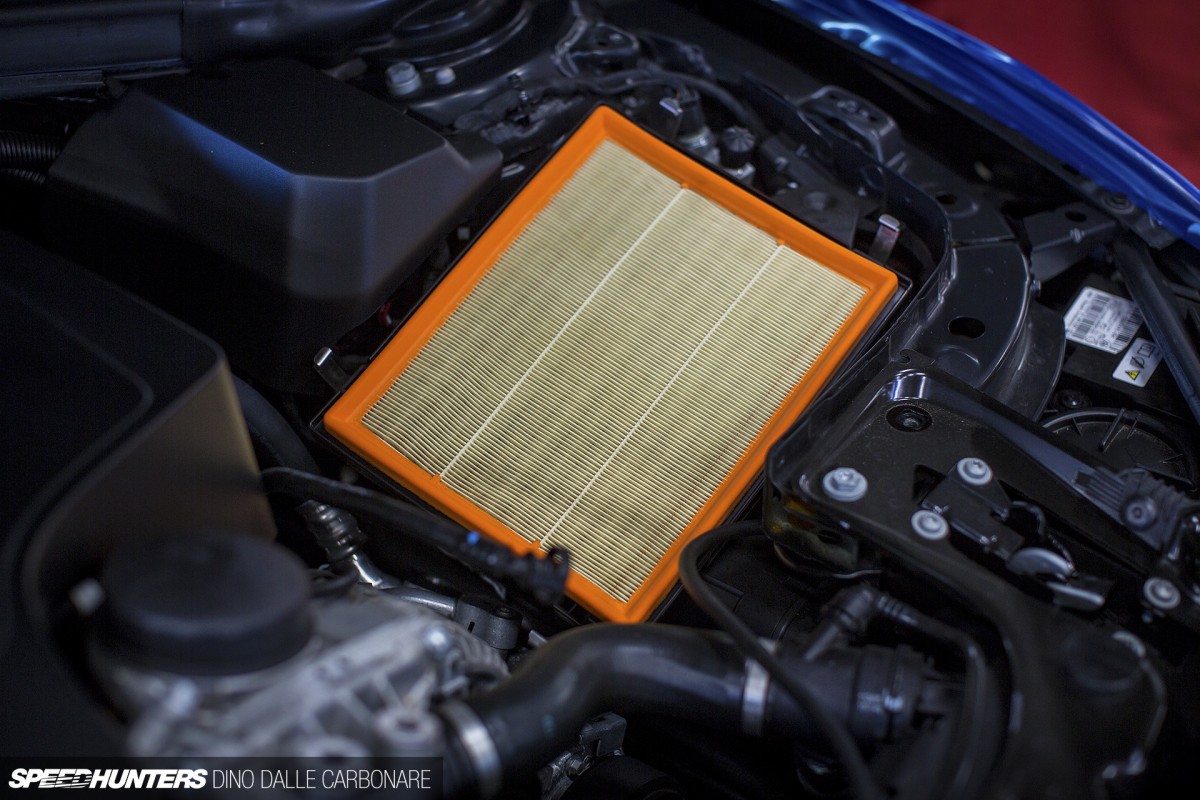 The first step was to take the cover off the factory airbox and begin removing the bolts that hold it in place.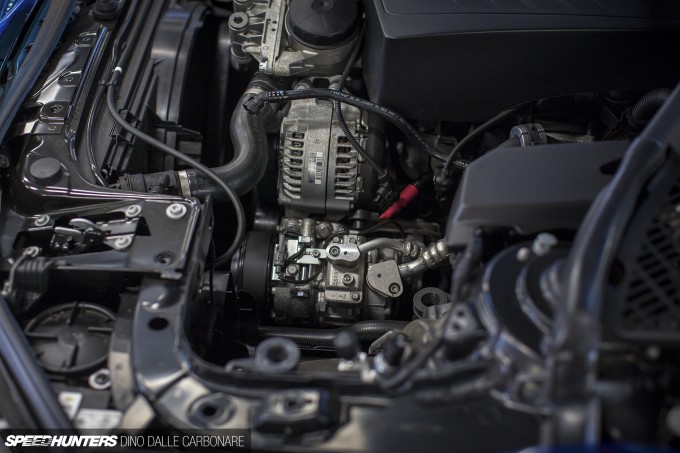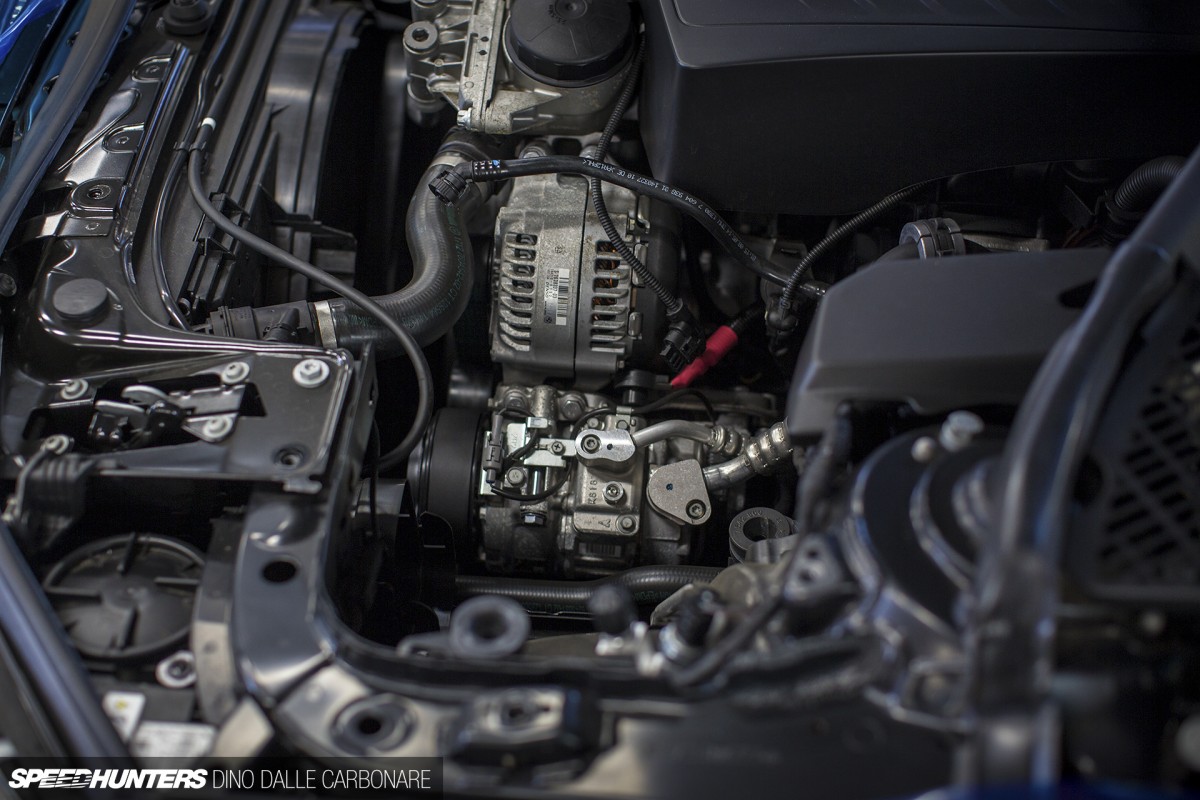 That goes for the piping too, which was fixed in place with a clamp on the turbo side and locked into the air flow meter (AFM) section of the assembly on the other.
The Fitting Begins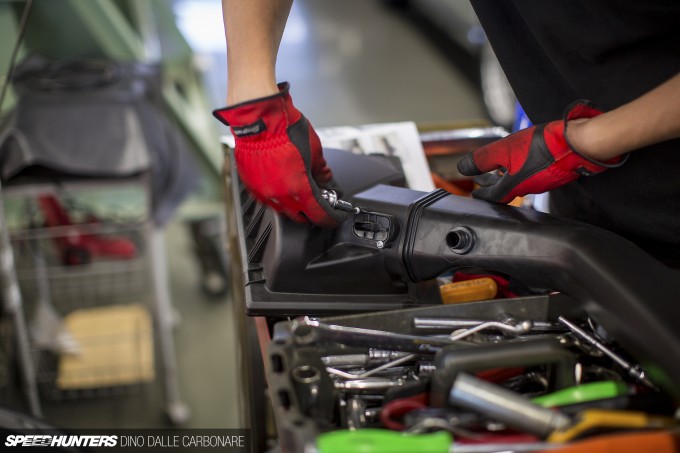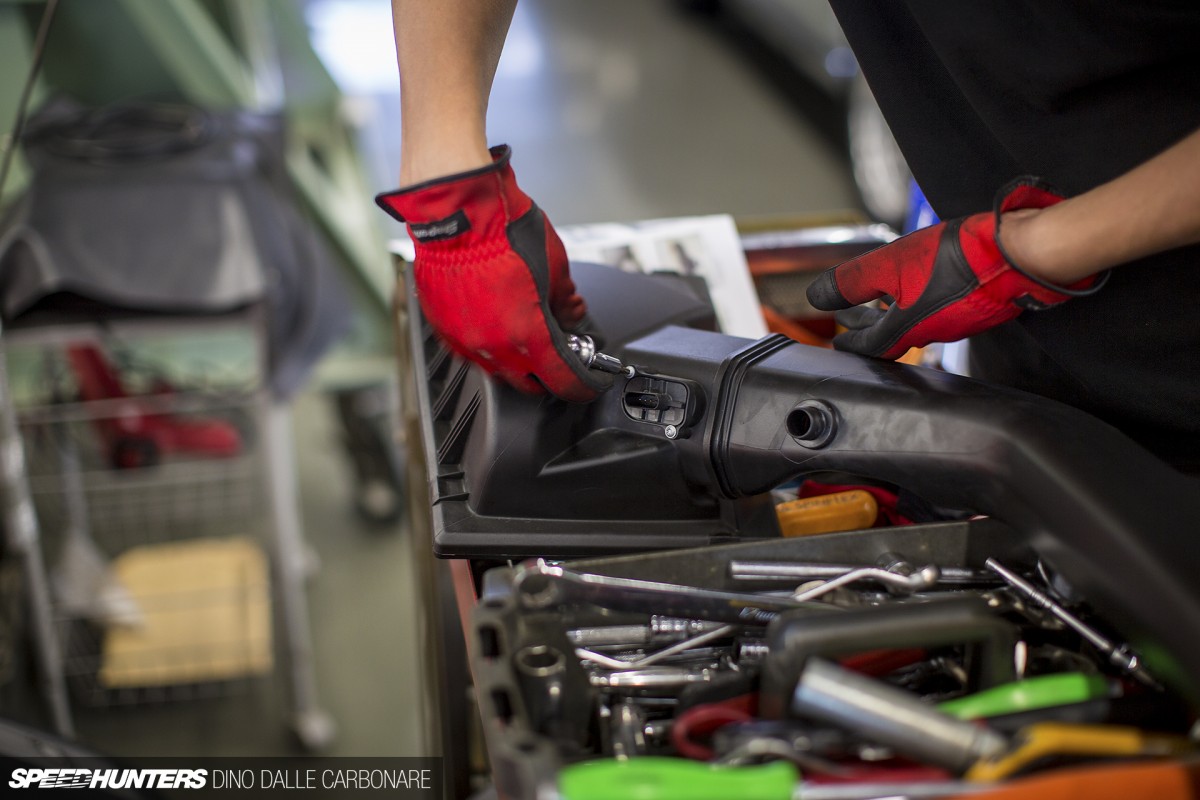 Once that was done it was then on to unscrewing the AFM out of the stock airbox…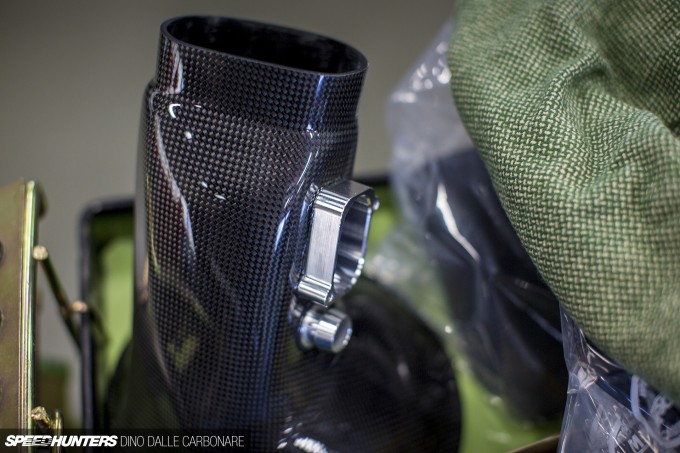 And prepping it for mounting onto its new home on one of the three main pieces that make up the GruppeM Ram Air System. Ahhh carbon!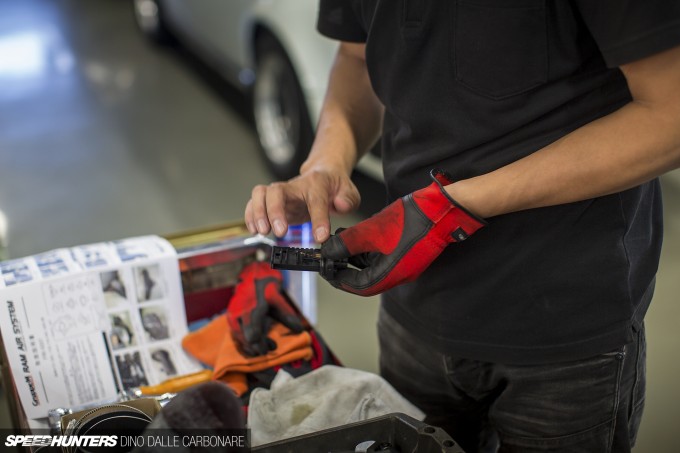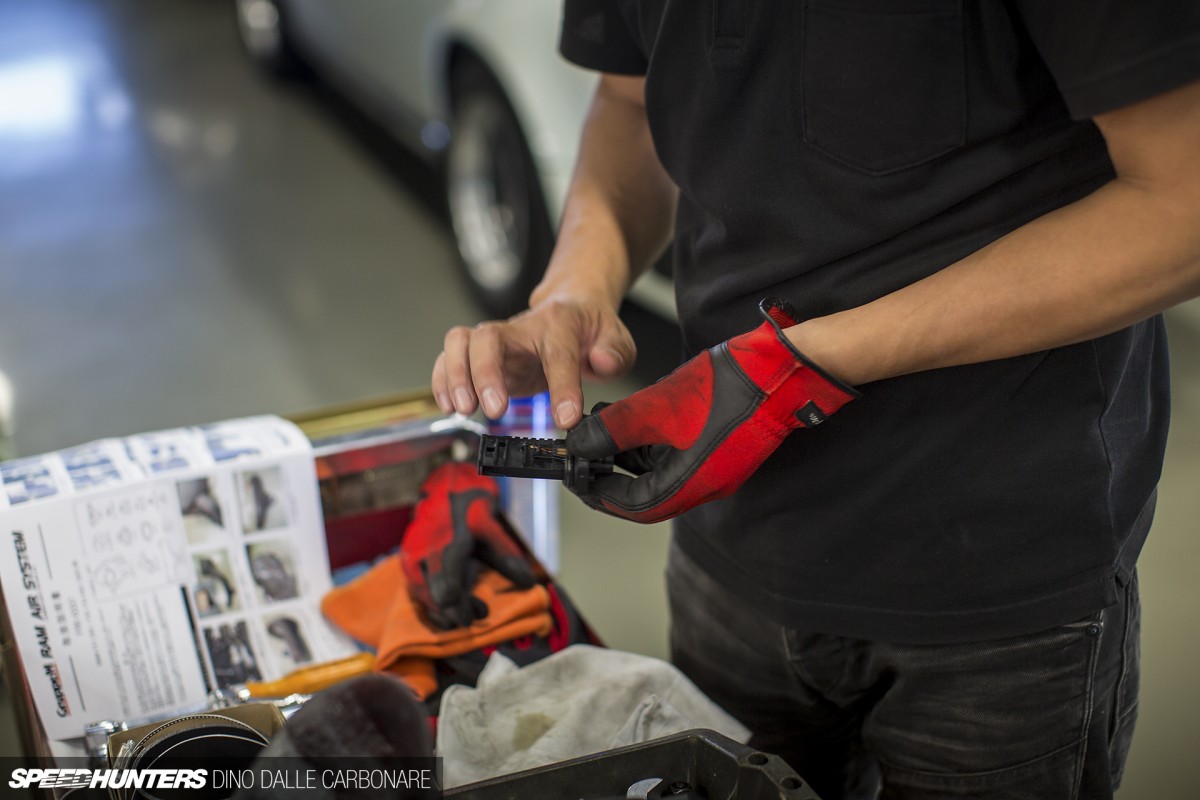 The mechanic was very careful with this delicate sensor, cleaning it and adding some of the sealant paste that was included in the kit.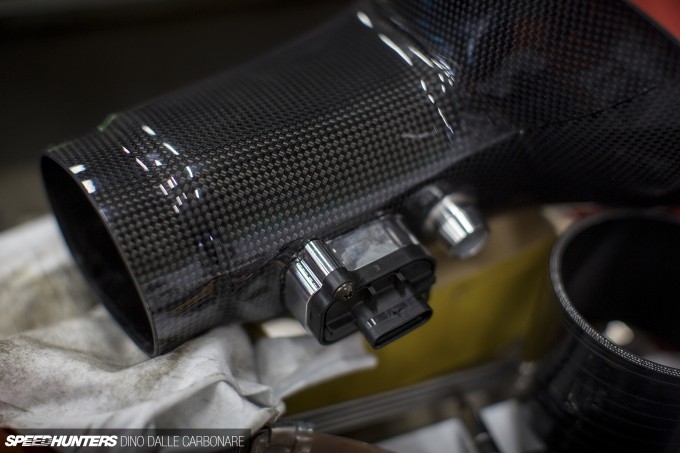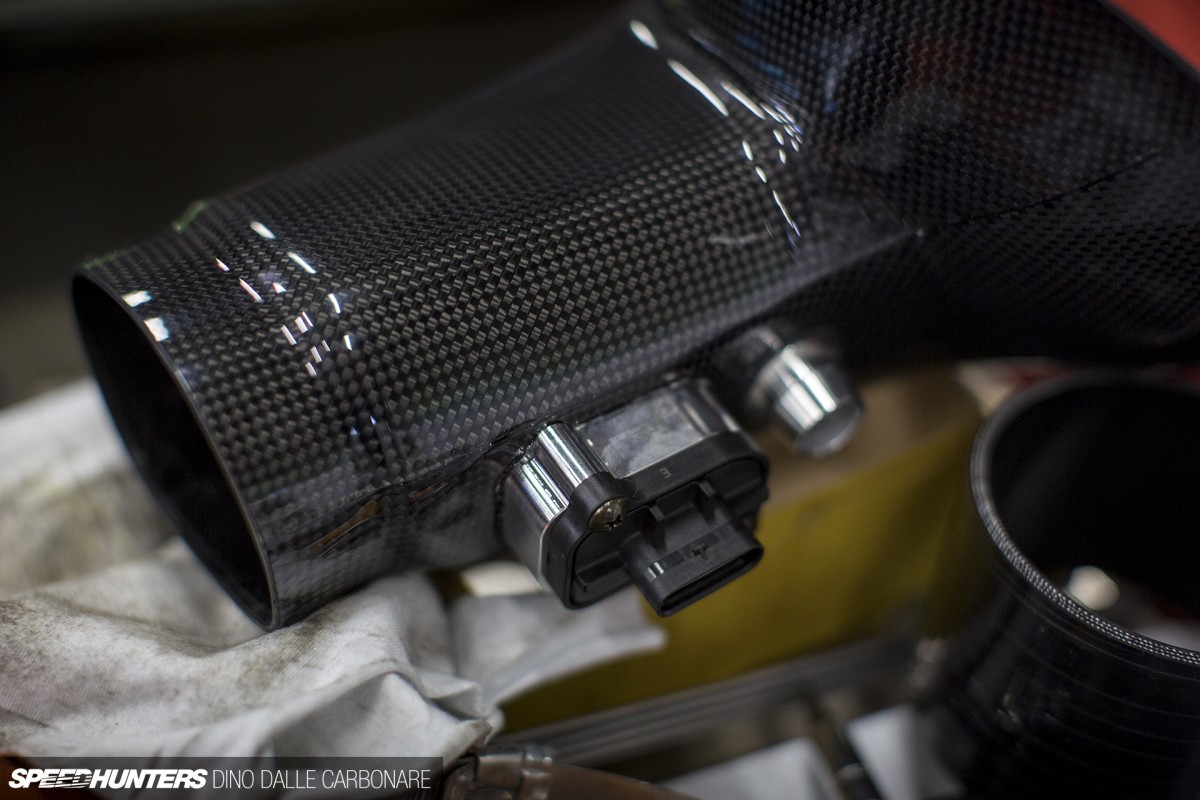 Its mounting receptacle is a nice chunk of billet aluminium machined to size and fixed onto the carbon fiber pipe.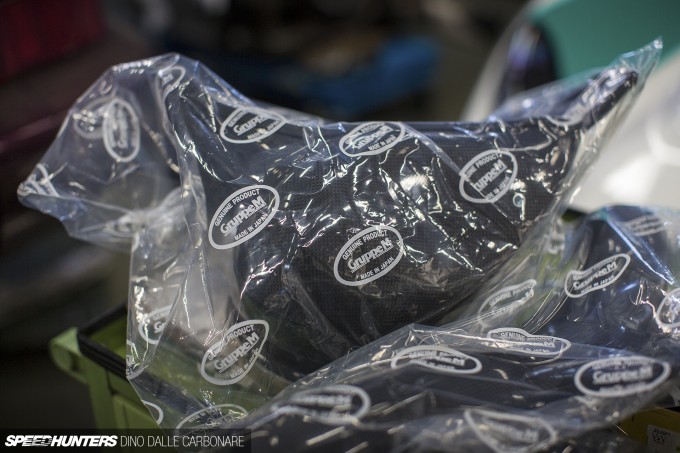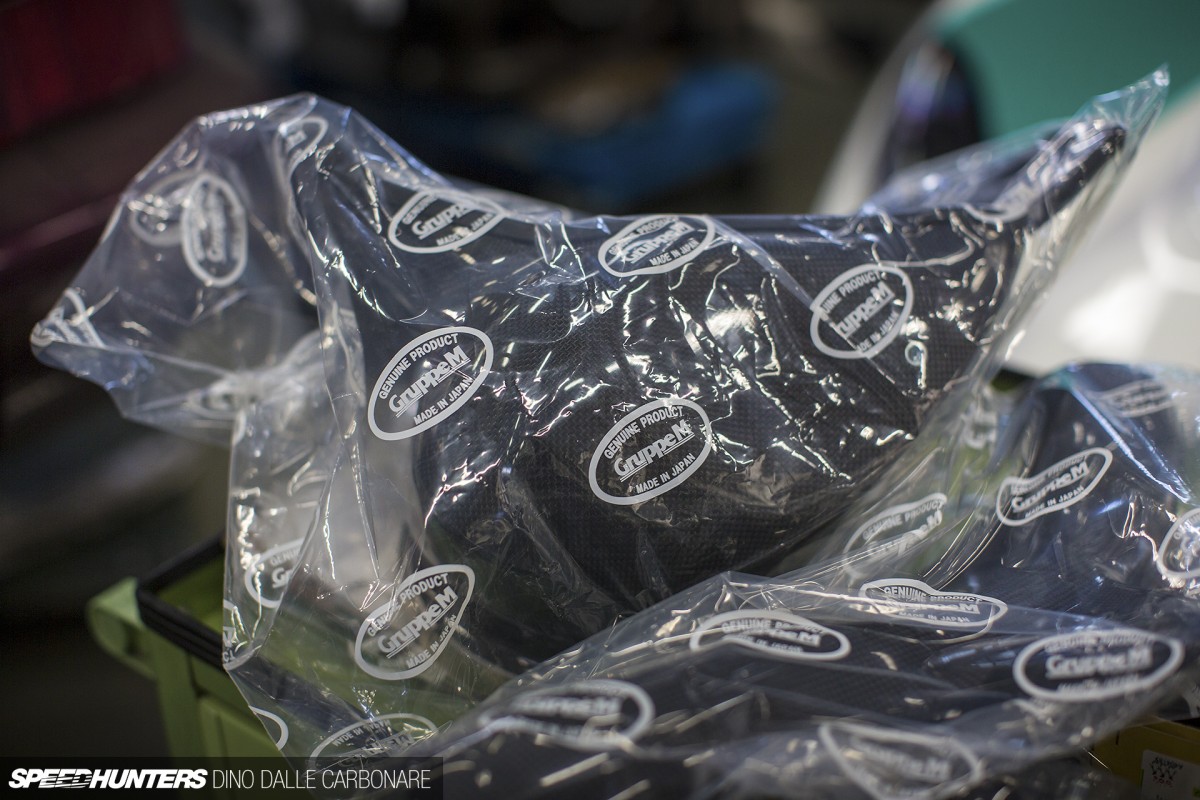 All of this time I had been eyeing up the rest of the Ram Air System, patiently waiting to see the glorious, shiny carbon fiber that would soon be spicing things up in Project Drop Top's engine bay.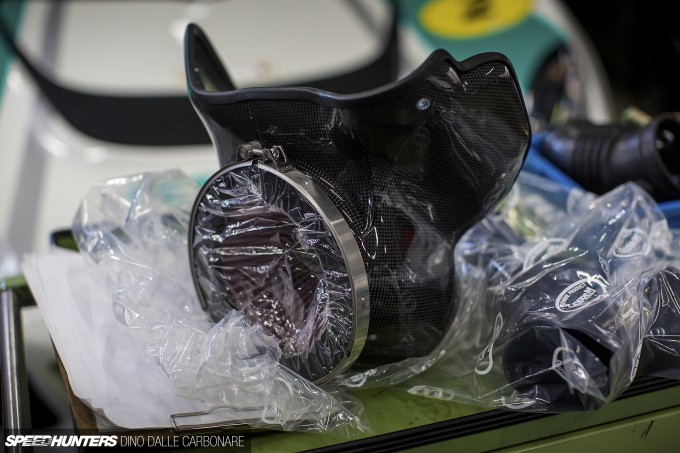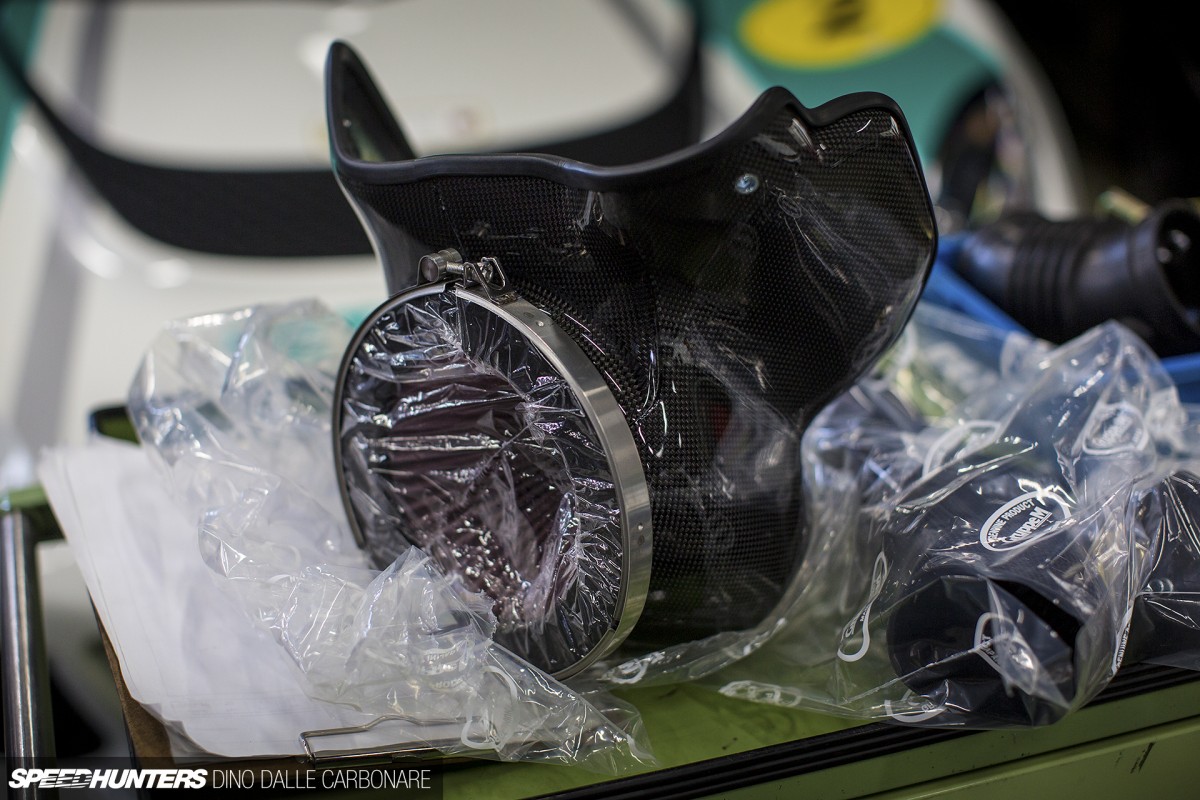 The main airbox section of the kit is fixed into position with the rest of the piping through a large aluminium clamp, which is just as beautiful to look at as the rest of the components.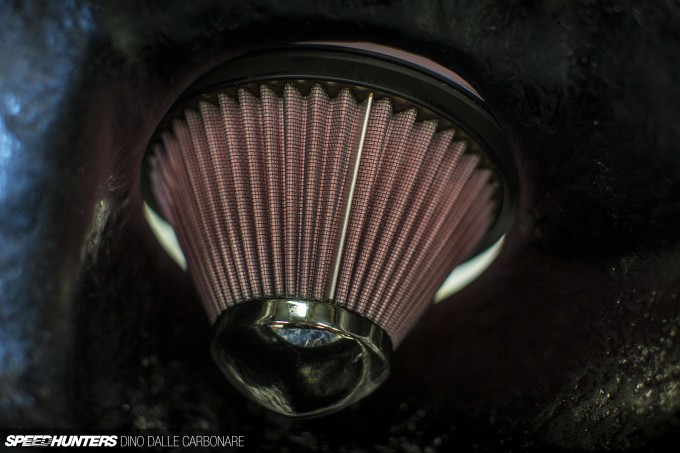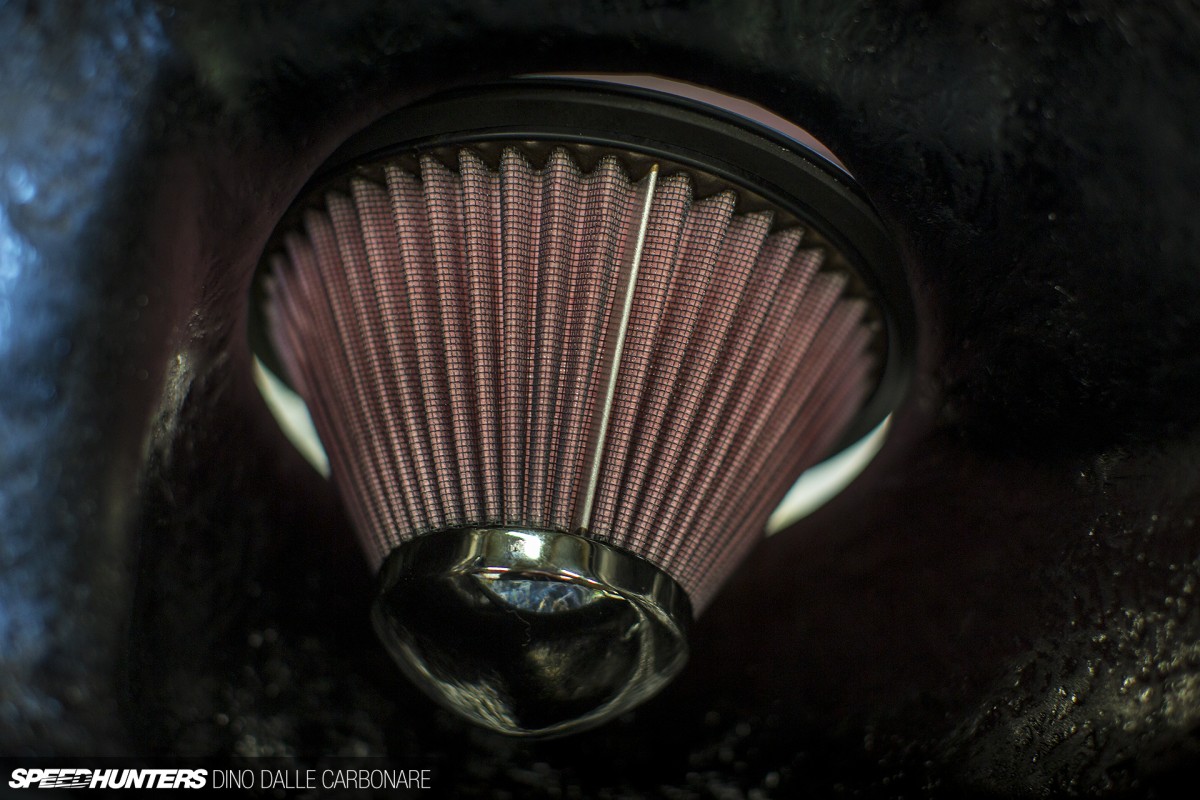 Given their working relationship, GruppeM had K&N create a special large-diameter cone filter to be used in these type of kits.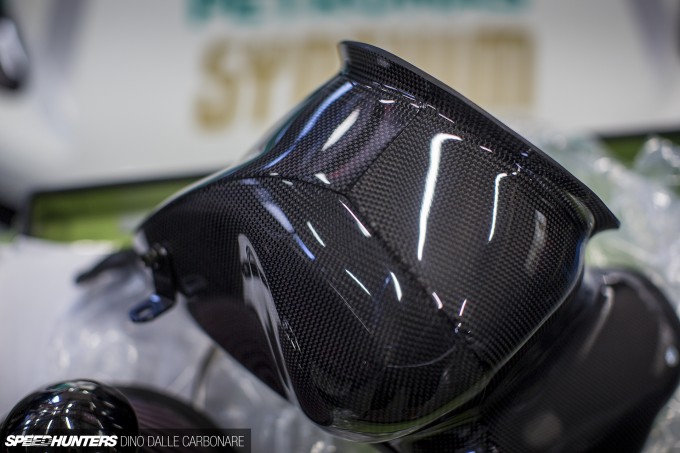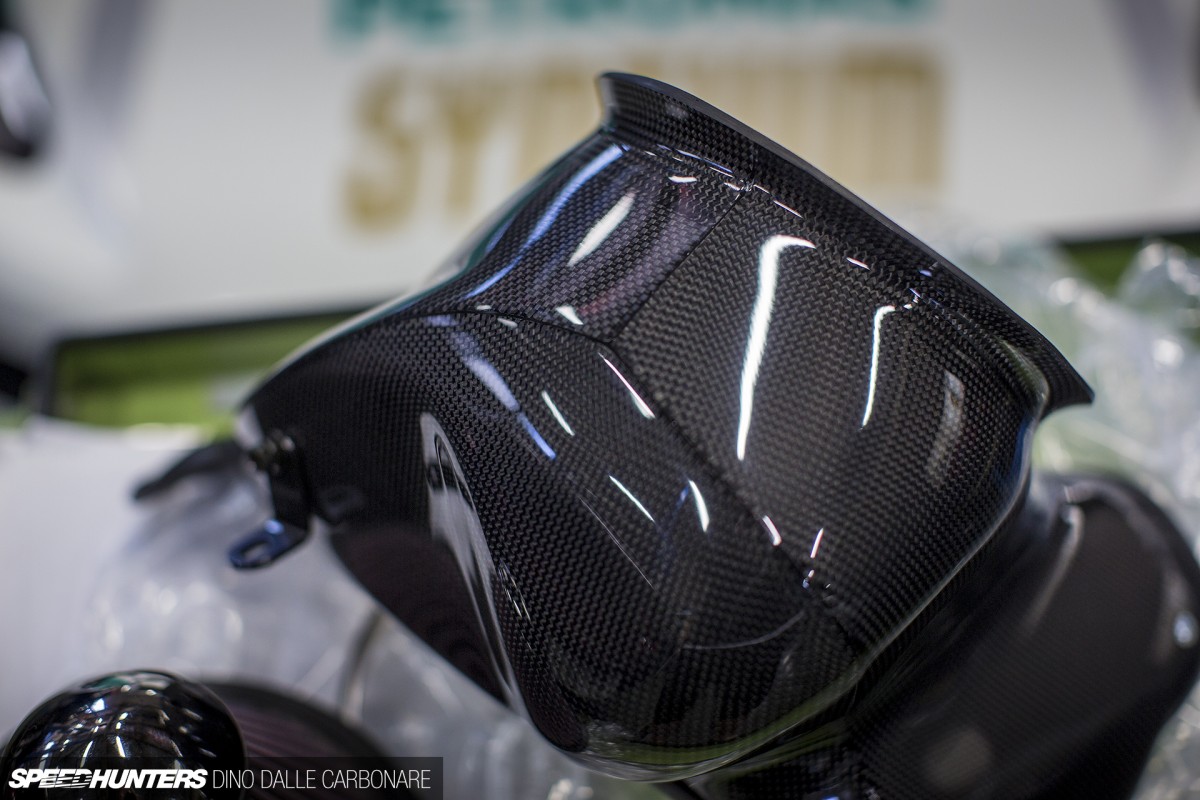 When everything is locked down in place the filter is sandwiched tightly around the large rubber base, sealing the whole assembly.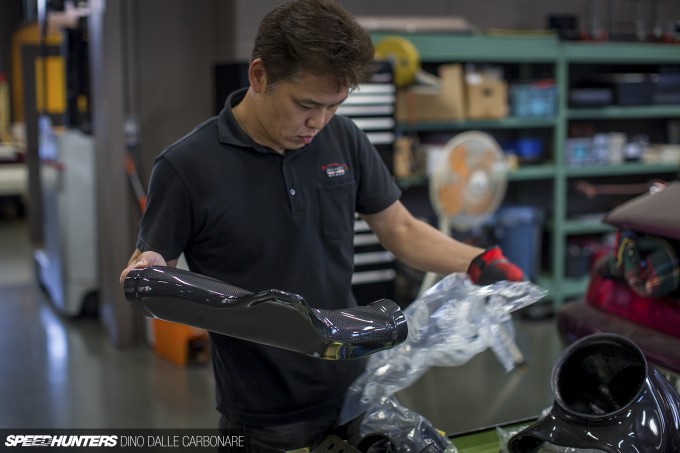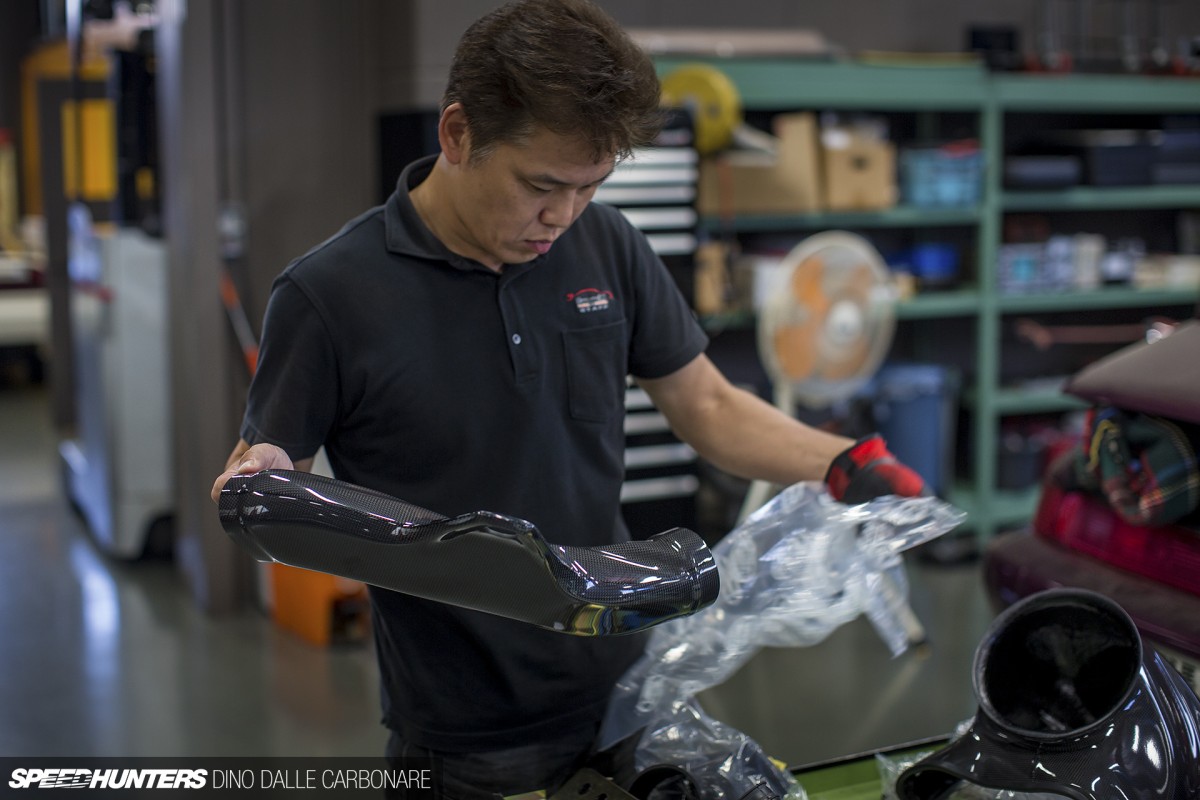 Replacing the long piping that crosses over the engine bay is this piece, which mounts in exactly the same way too.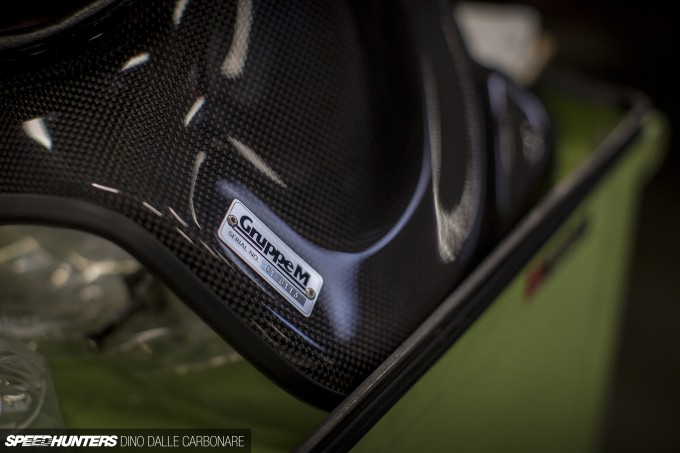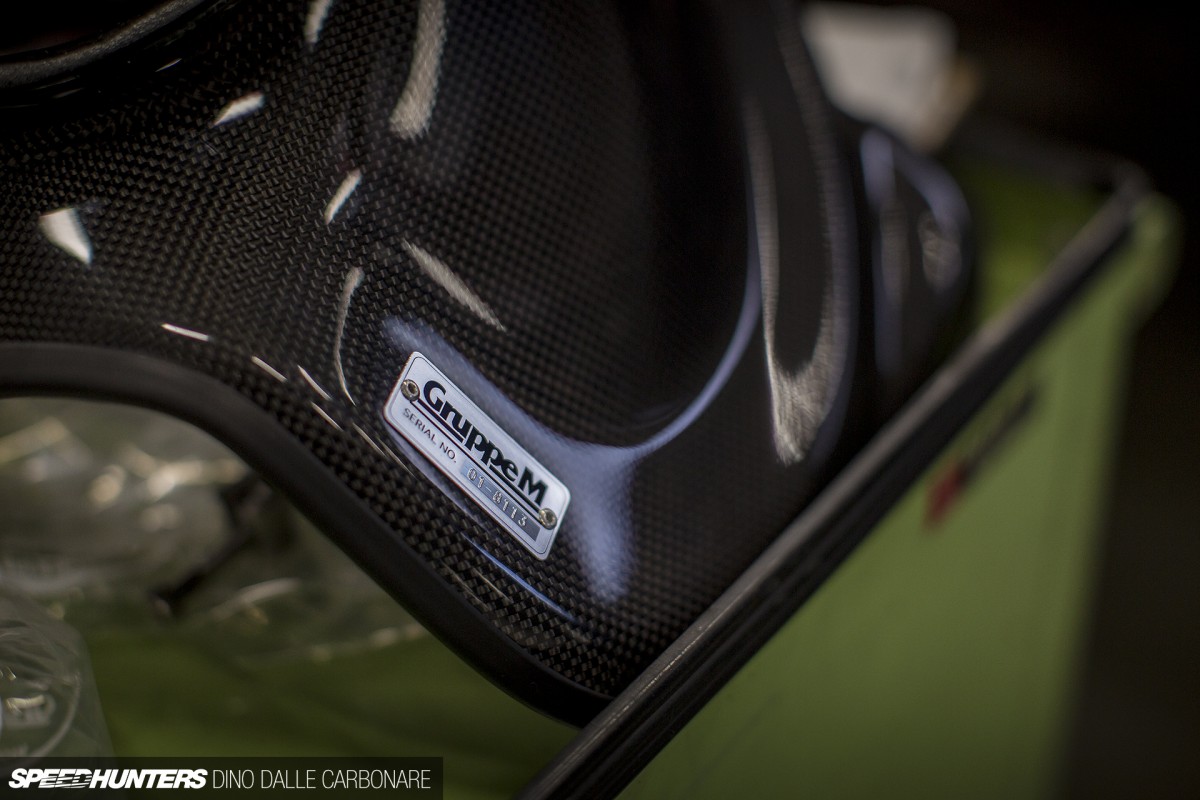 Each kit that GruppeM ships out wears a serial-numbered plaque to certify its authenticity.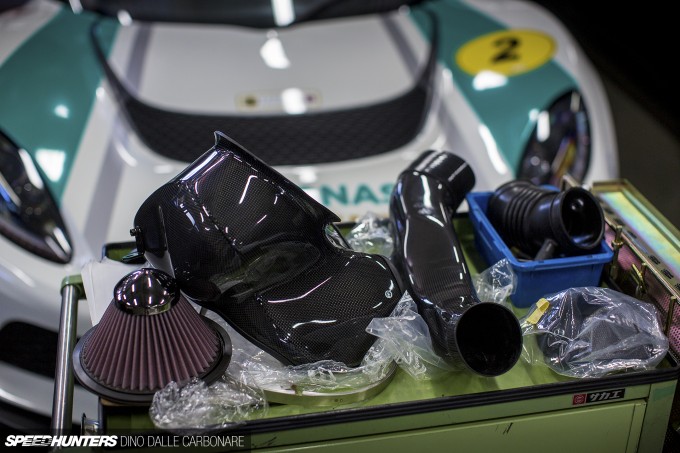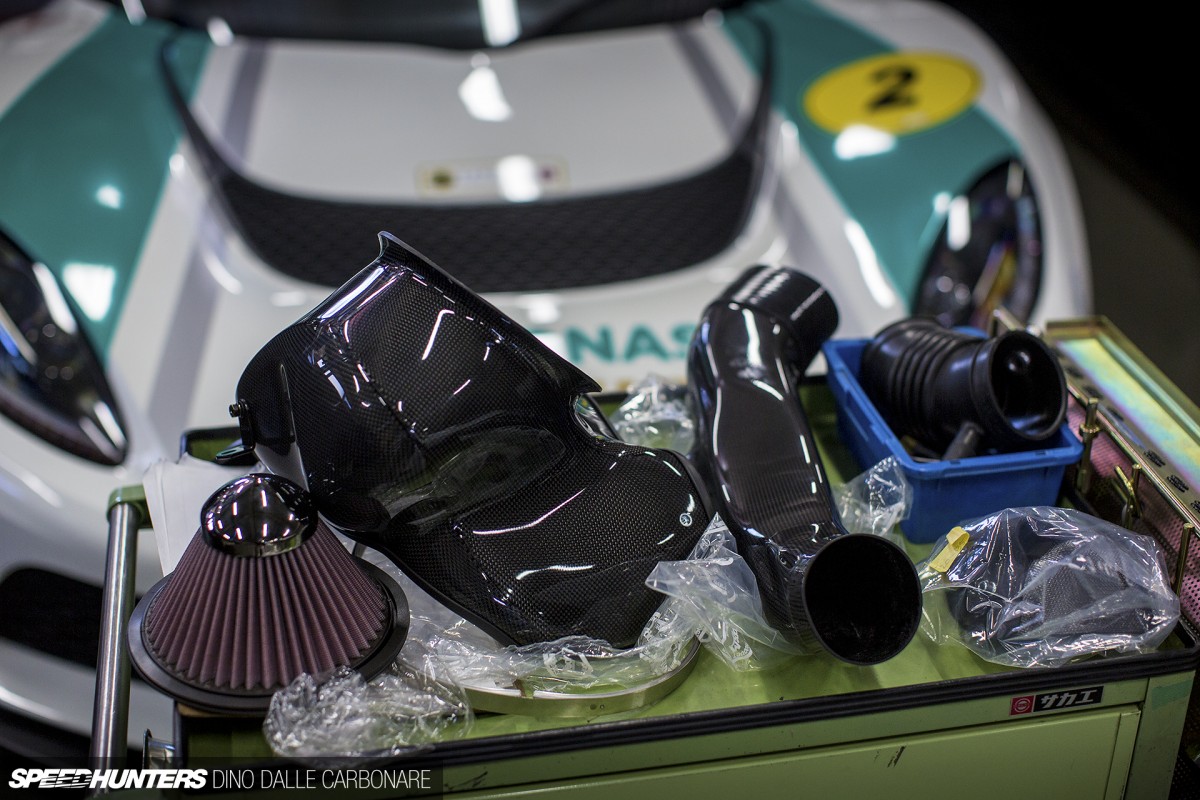 And here's what the whole kit looks like – minus the section with the AFM, which was getting checked when I took this snap. That little part still wrapped in plastic is the Ram Air System scoop which increases the amount of air being channeled towards the airbox.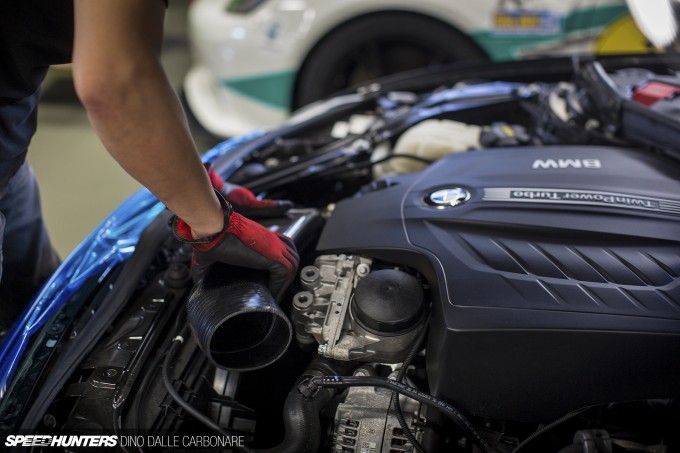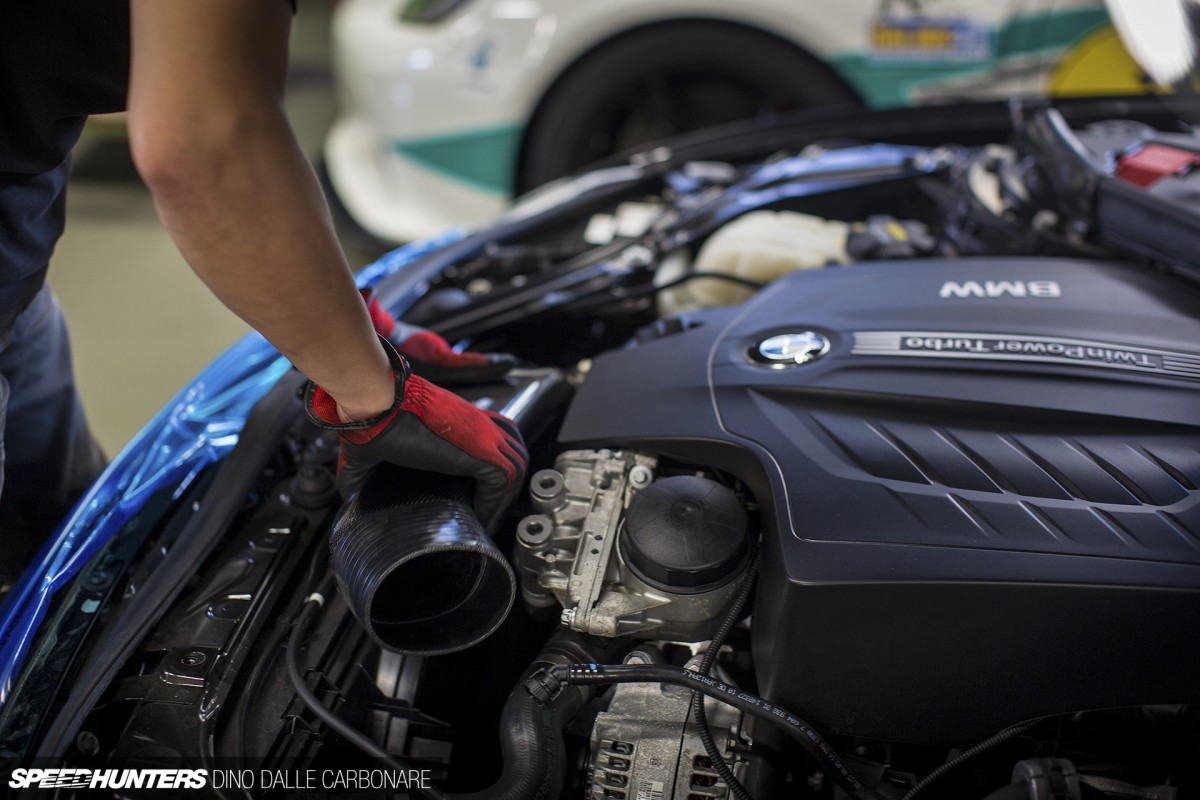 Fitting is pretty straightforward – the main pipe is slipped into a pair of silicone bands on each side and secured in place with clamps.
New Nostrils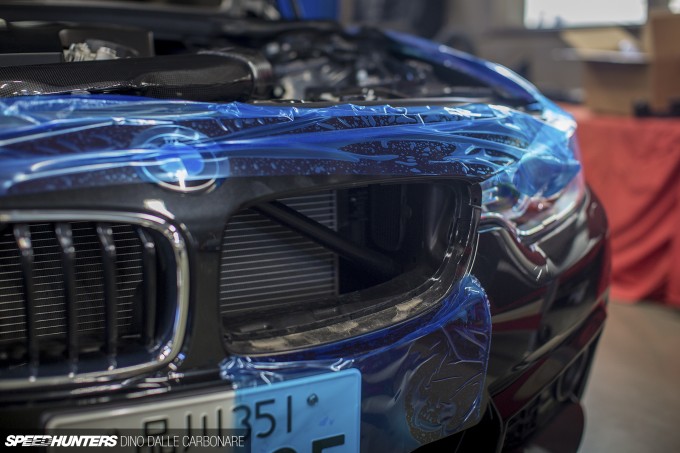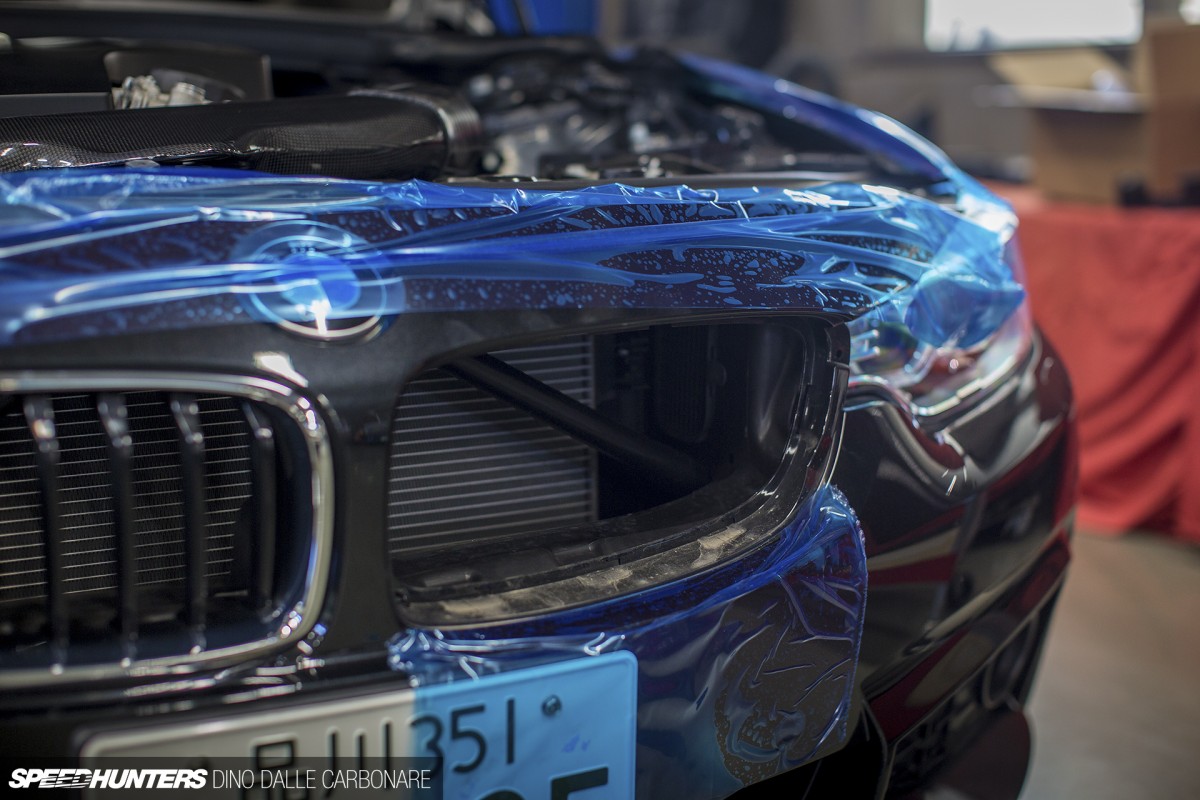 The biggest hurdle for the mechanic was removing the left-hand side kidney grille. This required the top bumper mount bolts to be removed and a few special tools were needed to persuade the hard clips that hold the grille in place to pop out of their housings.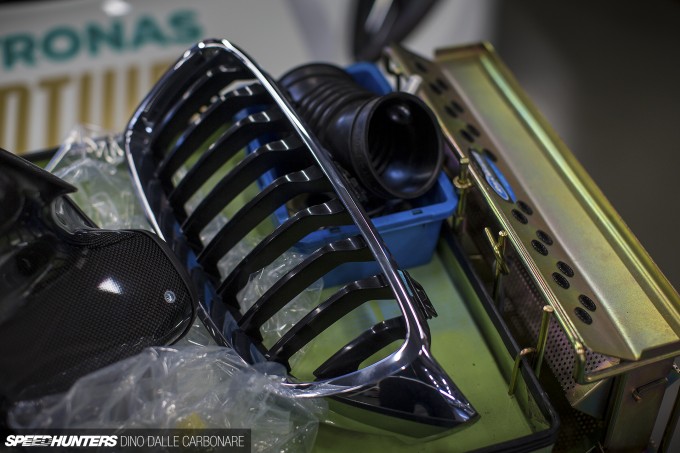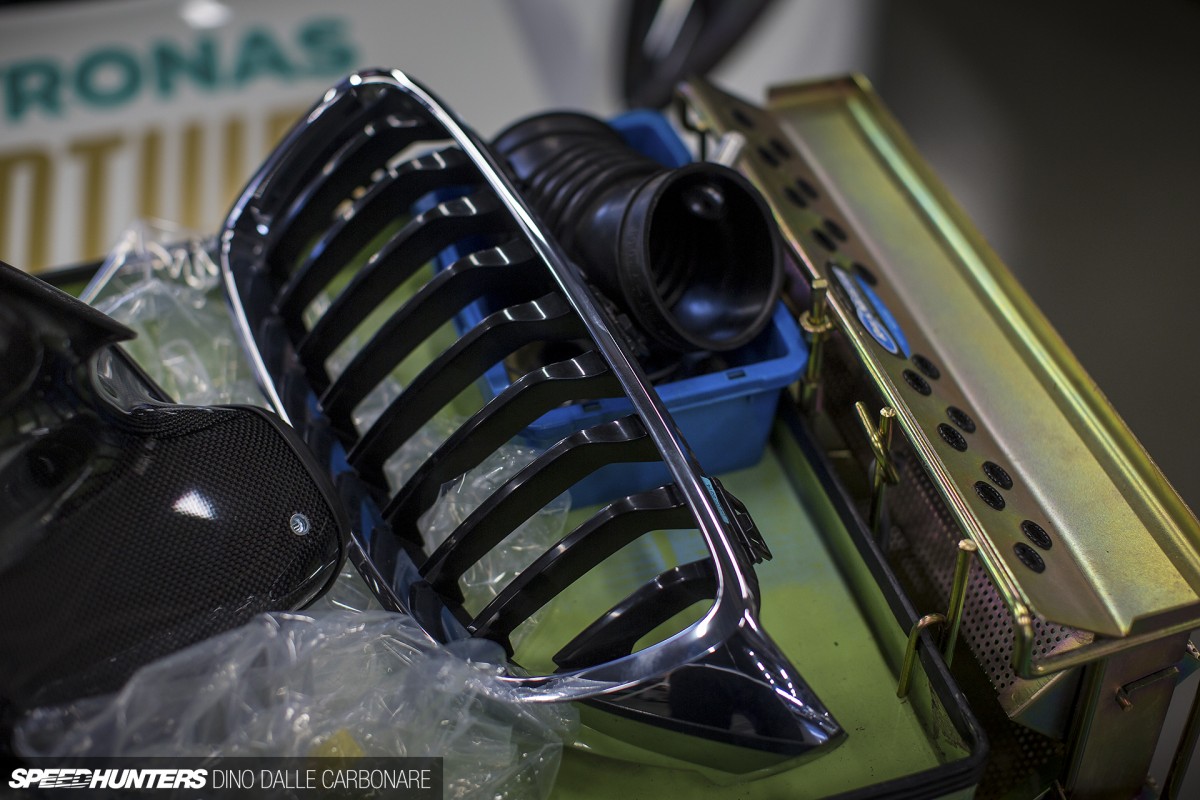 Some struggle later the grille was safely removed. I would have bought a pair of M Sport blacked-out replacements and taken them with me had I known this was going to be done, but mind you, now that I've had a close look at the grille I really think I might just wrap the chrome section in black vinyl for the same look at a fraction of the price.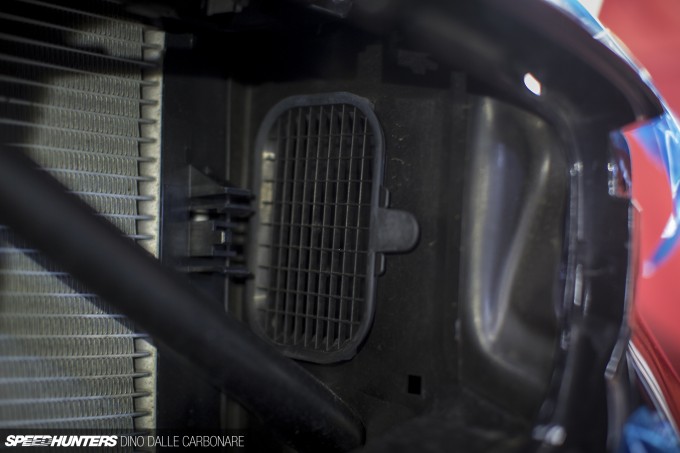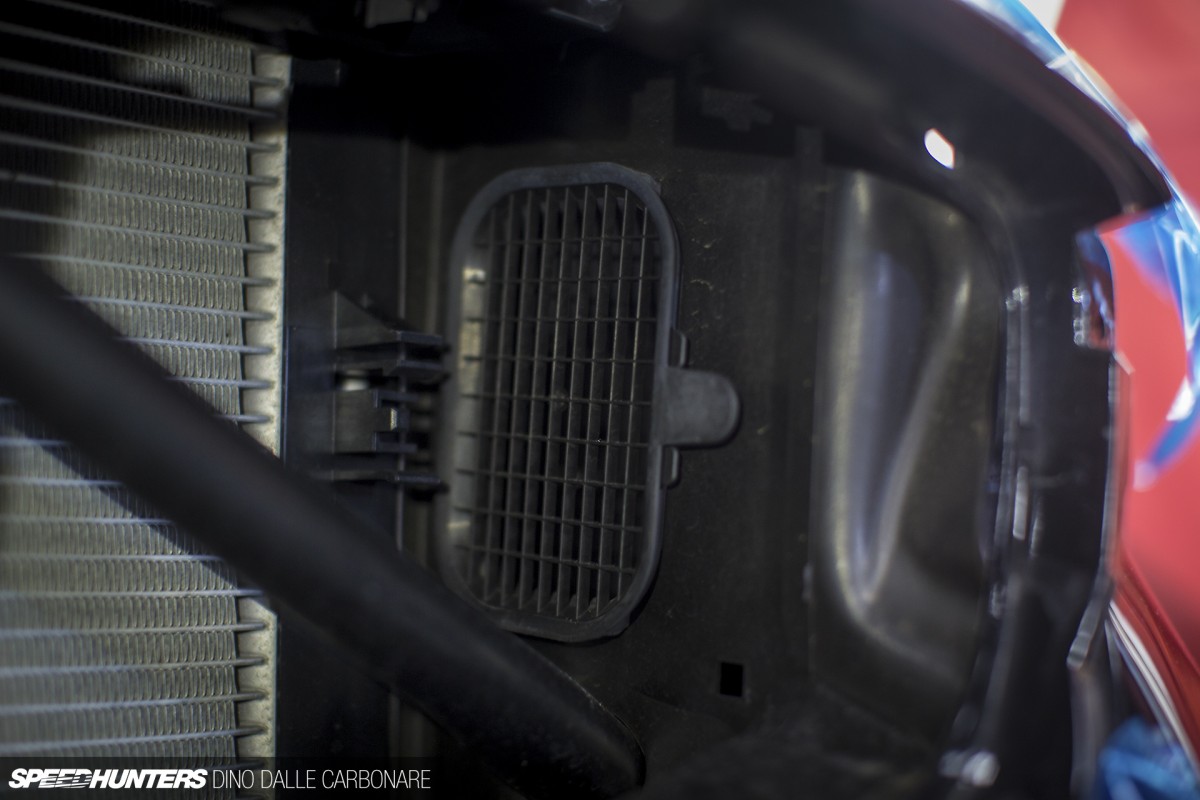 The reason the grille had to be removed was to get at this little intake, which channels air towards the factory airbox. While it's good that BMW actually engineered this into the intake system, it can be improved.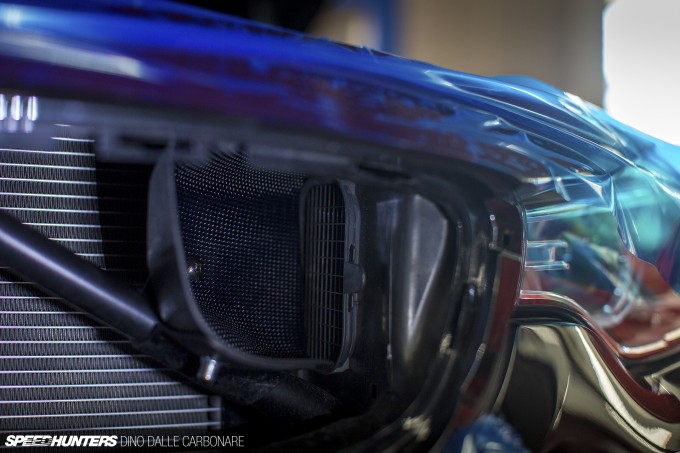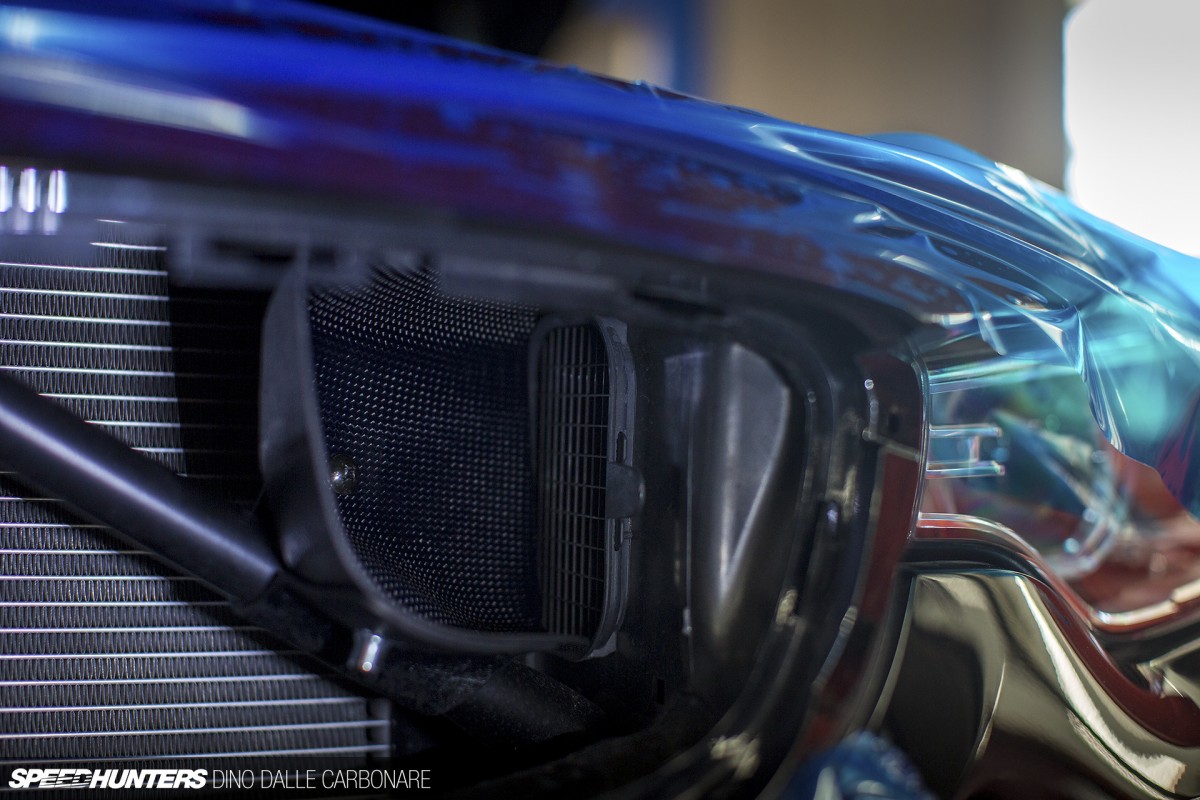 GruppeM's answer is both beautifully simple as it is executed – carbon fiber, of course, and nothing more than a scoop, sized just right and fixed in place using the cross bar you see running over the radiator. I guess this is the 'Ram' part of the whole shebang, and by design it will definitely channel more cold air towards the airbox at higher speeds.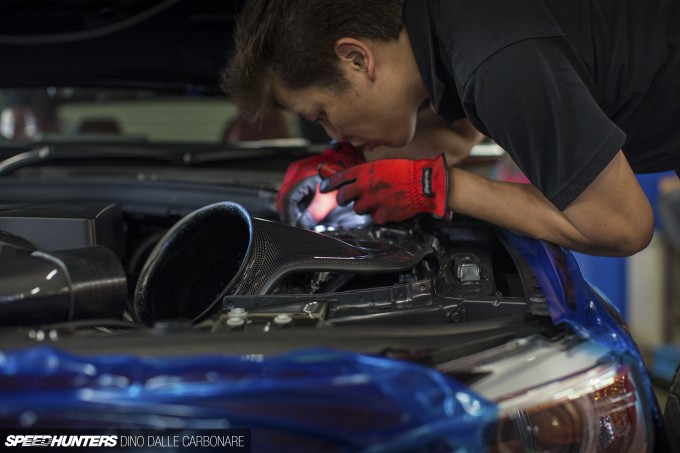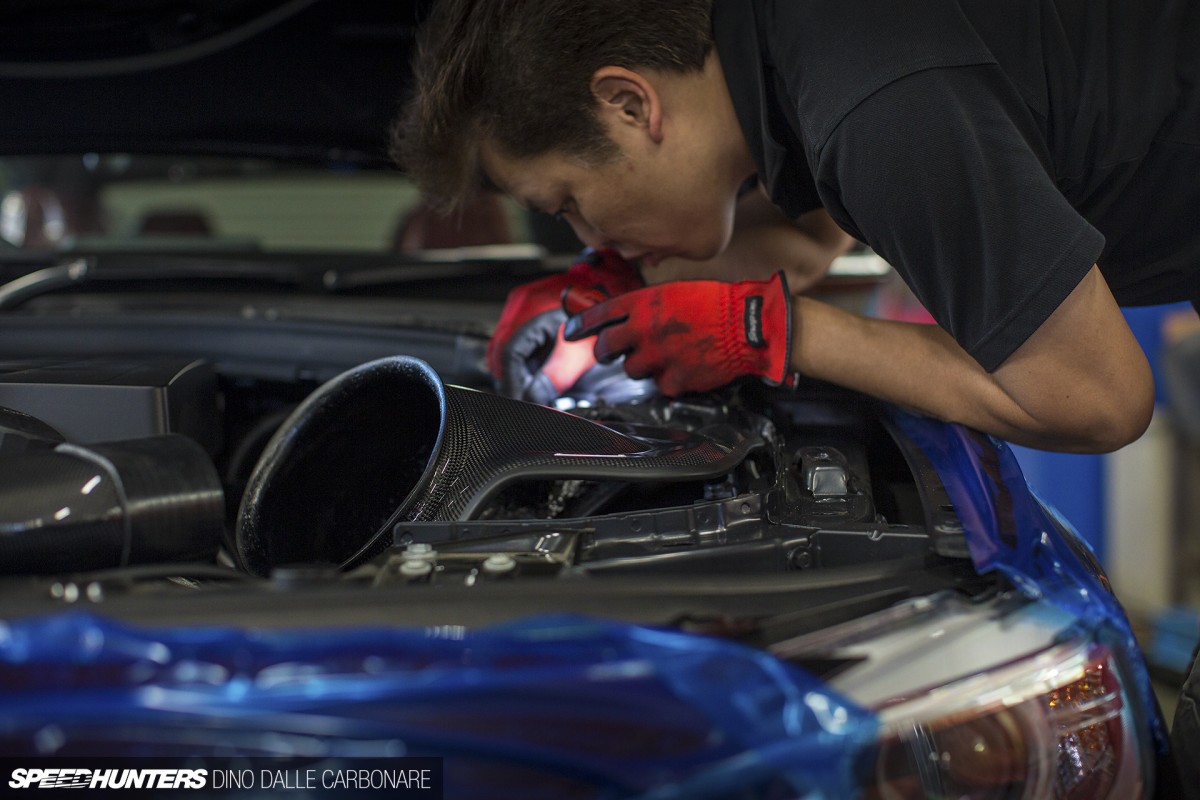 As you can see, the main airbox part isn't completely closed but rather it forms a seal against the side of the engine bay. Once fixed in position the rubber extremities will line up with the surrounding area.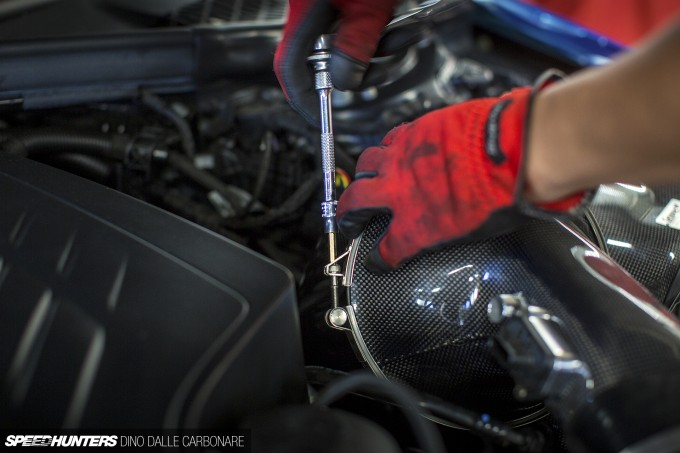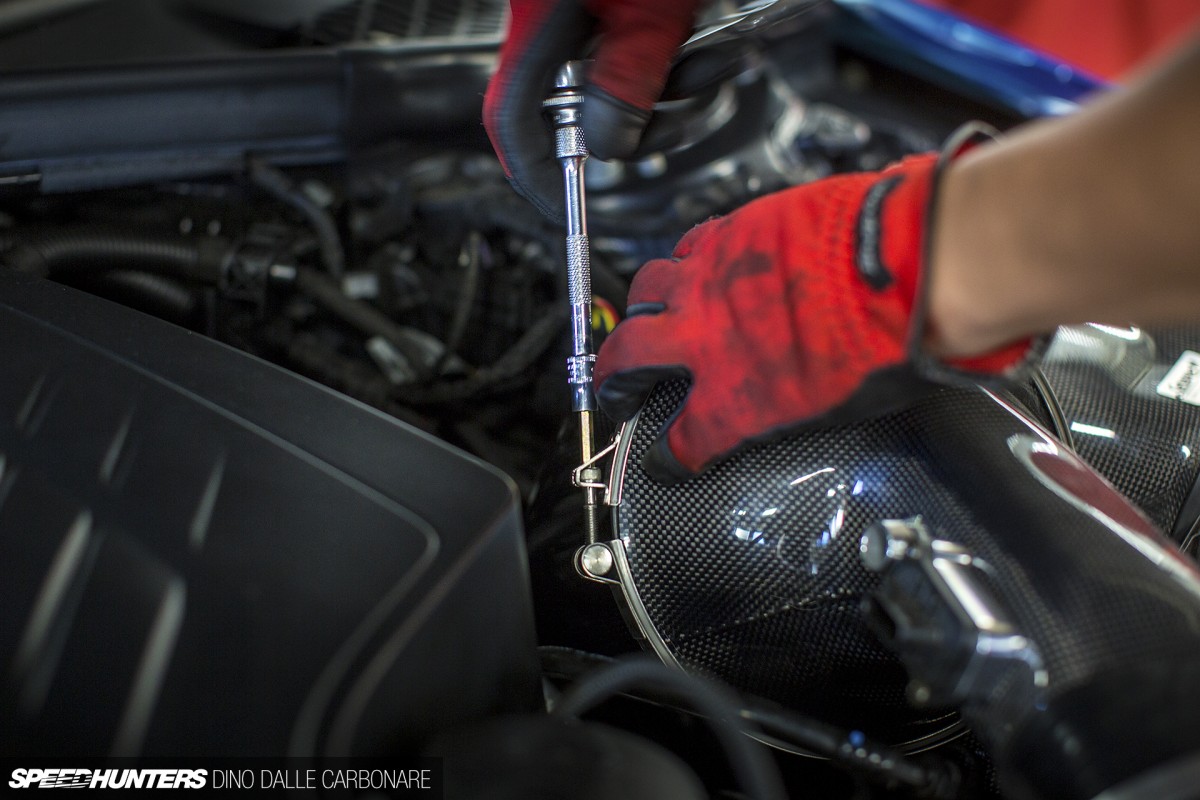 After making sure that everything was in place, secured and correctly aligned, the mechanic tightened the circular clamp down and completed the install.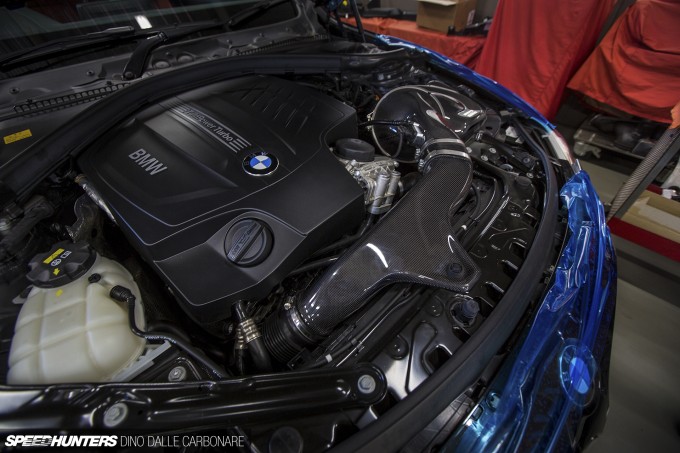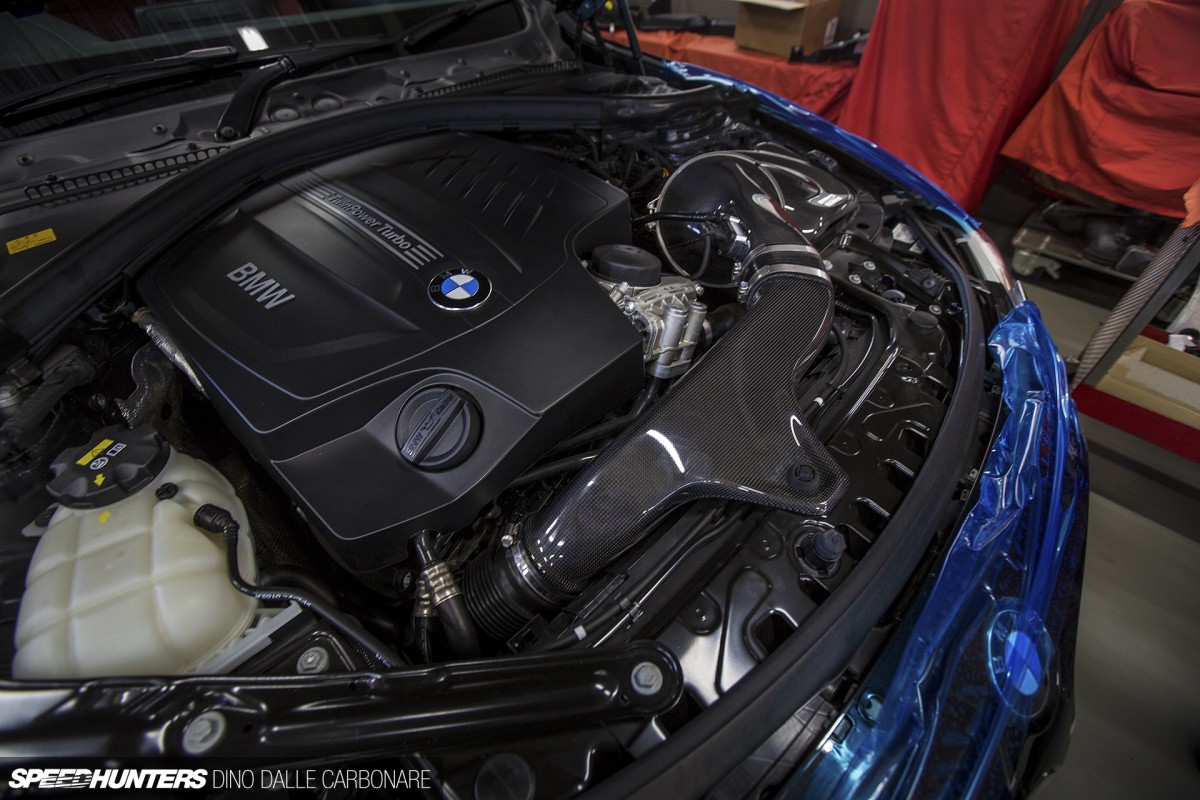 That's a hell of a lot more presentable than before, don't you think?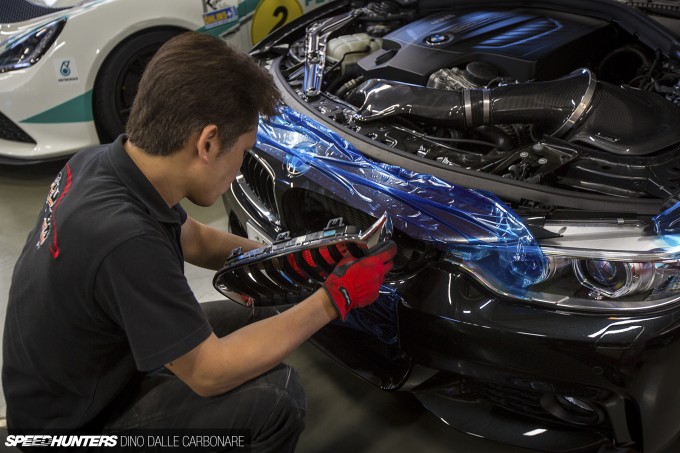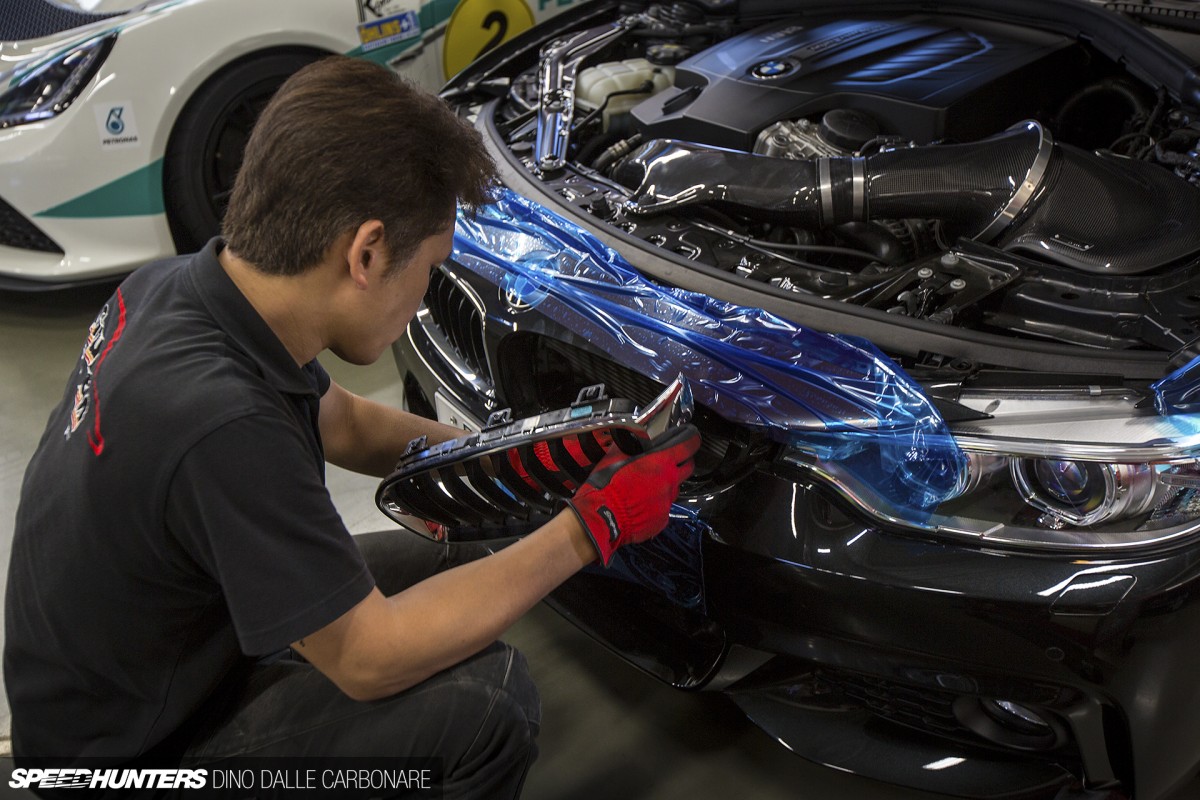 Oh yes, there was still the matter of refitting the left-side kidney grille in place, something the mechanic did very carefully so as not to scratch the surrounding paint. It was good that I saw this, because now knowing how fiddly it is I will never attempt to remove these myself. Because, apart from the fact that you need some funky plastic clip removers which I do not have, I would definitely mess it up!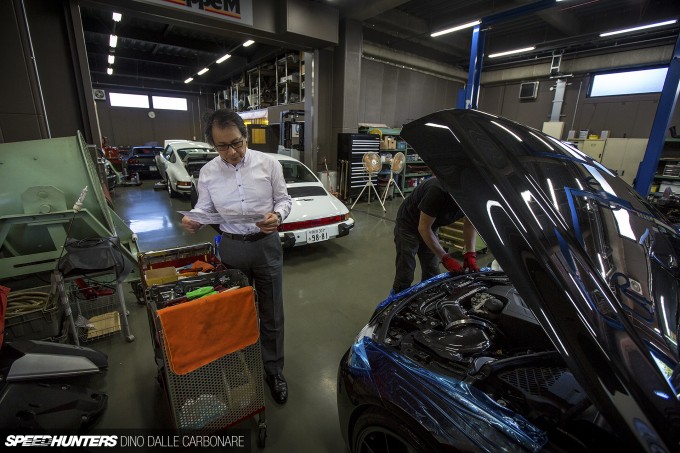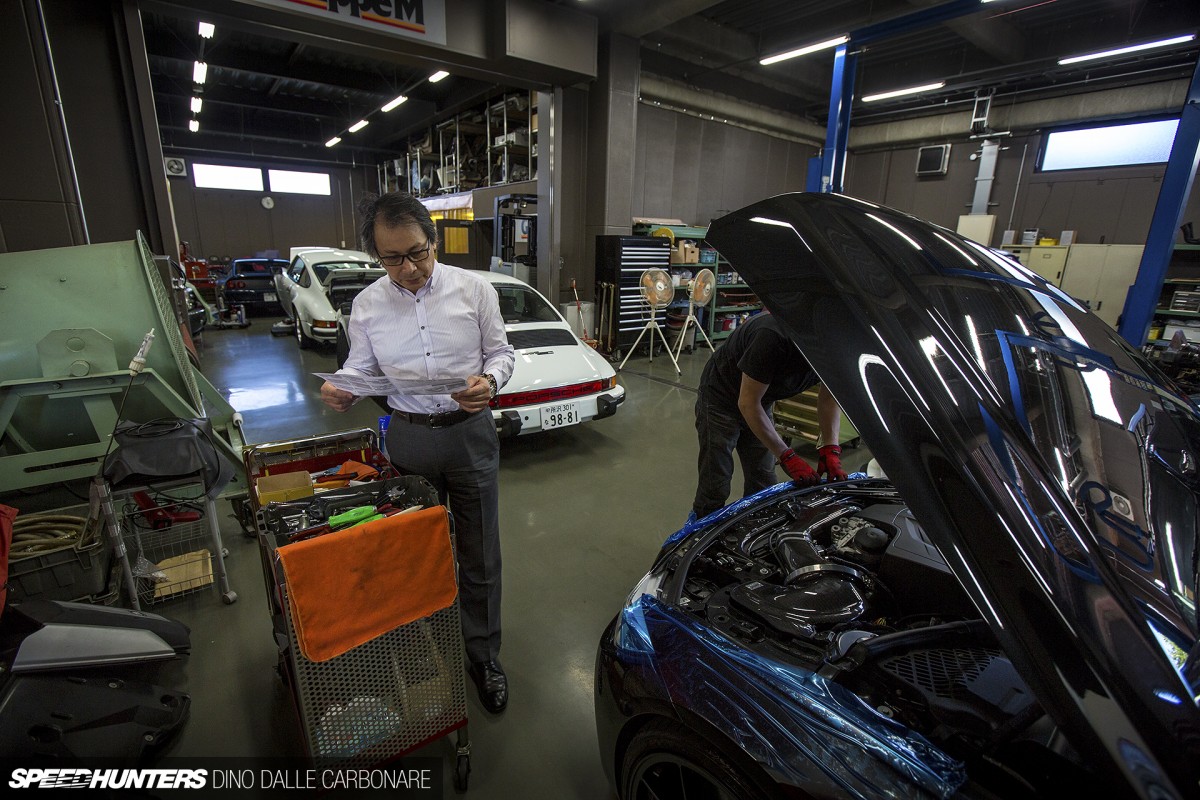 When the car was ready for a quick test, Ogose-san stopped by to take a look. He told me that aside from a more pronounced induction noise, I would feel more pull in the midrange and more top-end power at higher RPM. To get the true benefit out of this airbox however, I will need to swap out the exhaust for something with a little less back pressure.
I threw together a quick video so you guys could at least hear GruppeM Ram Air System in action. Step on the accelerator at any speed and you notice a very loud sucking noise with lots of whooshing and fluttering once you release it. It sounds like the car has an atmosphere-venting blow-off valve actually, which is pretty interesting. The best thing of all, however, it just how intense the straight-six sounds now when you really lean on the throttle. It's as if the engine has awoken from a coma, and it just sounds more alive all of the time, which is exactly what I wanted.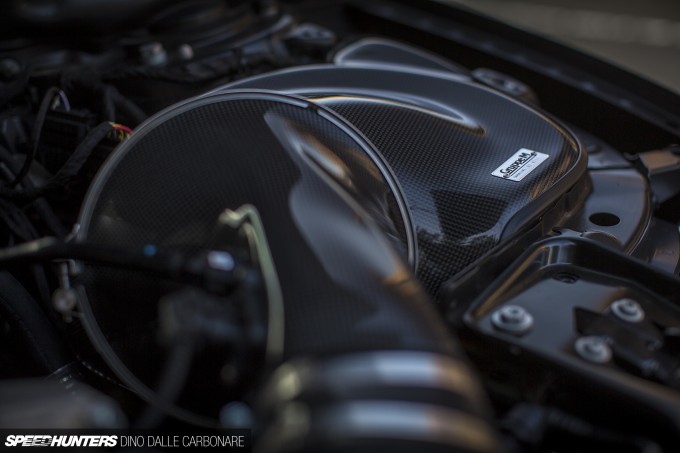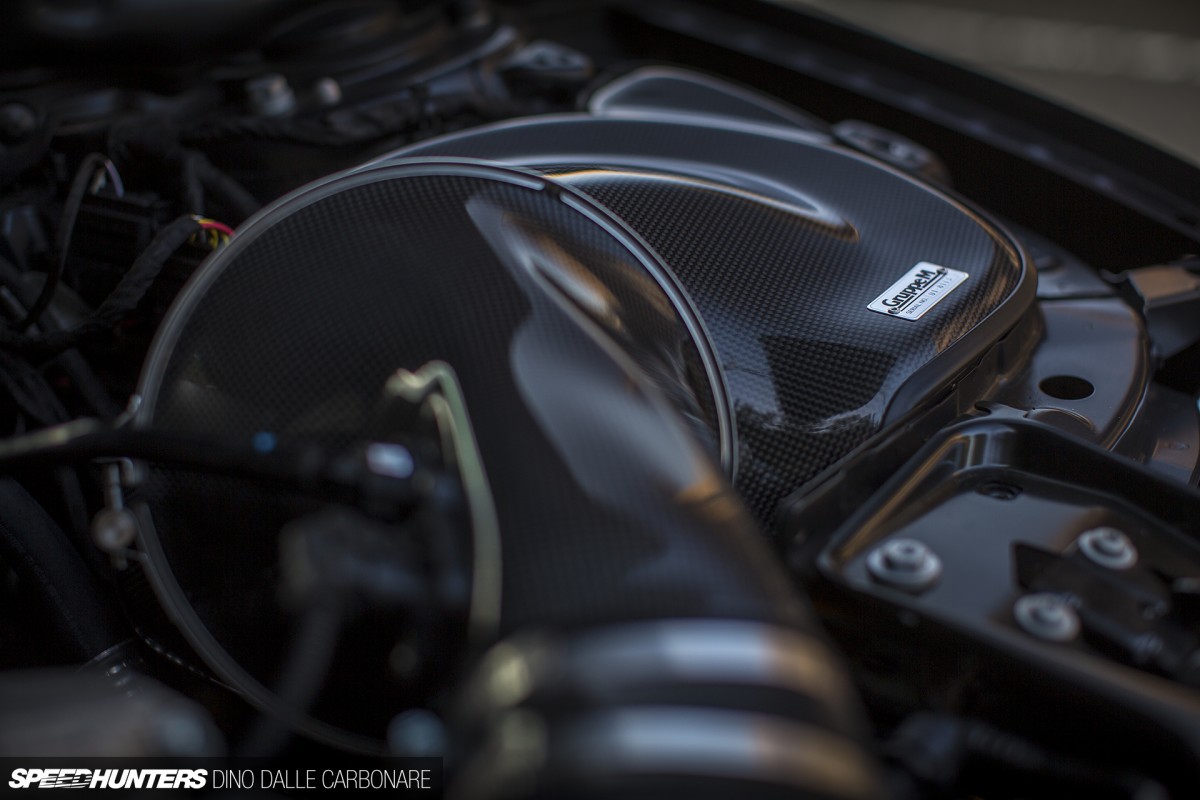 Then there are the looks. I can't stop popping the bonnet and having a quick peek at the glorious carbon curves that make up this airbox kit. I threw a bit of polish on there, buffed it with some finishing wax and sealed it with Zaino just to make sure that the gloss and shine will last for years to come.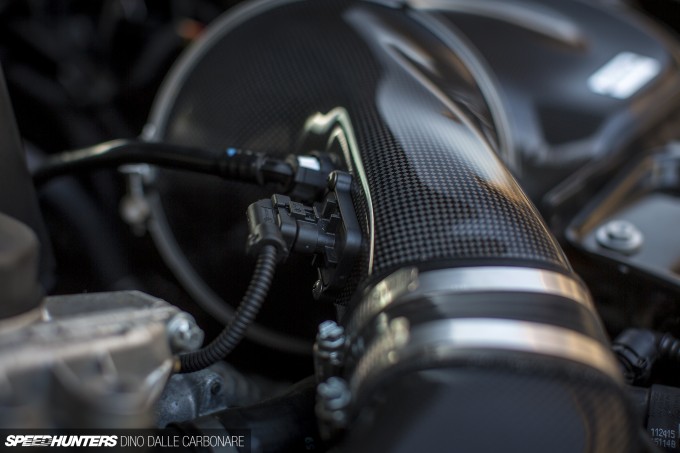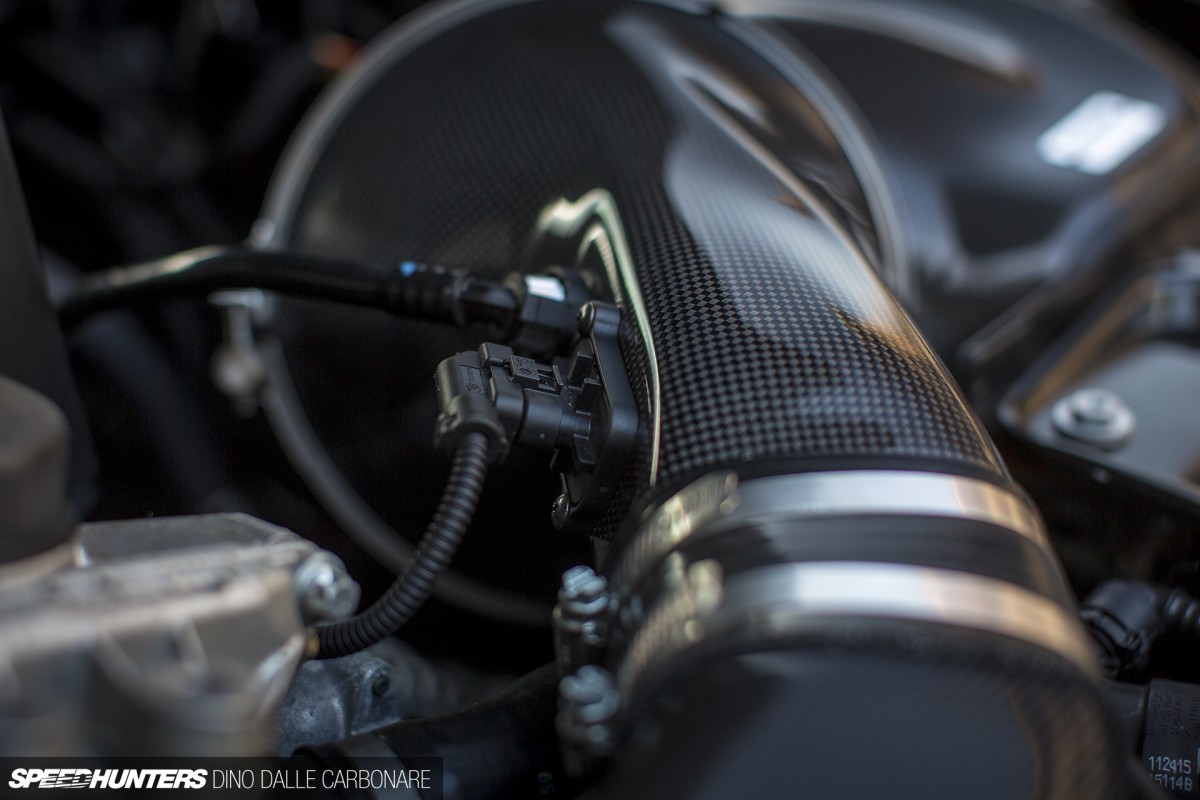 A few days after fitting the kit I had a bit of an issue with the engine running lumpy on cold start and at times having a lumpy idle. The check engine lamp then came on so I took the car straight back to GruppeM. As it turned out, the AFM was to blame. There are two versions of the these – one used during the early production of the engine and another sensor fitted later on. One needs the aluminium adaptor that I showed you earlier on, while the other – like mine – doesn't. If you are interested in getting one of these Ram Air Systems, make sure you specify your chassis code so you receive the correct one.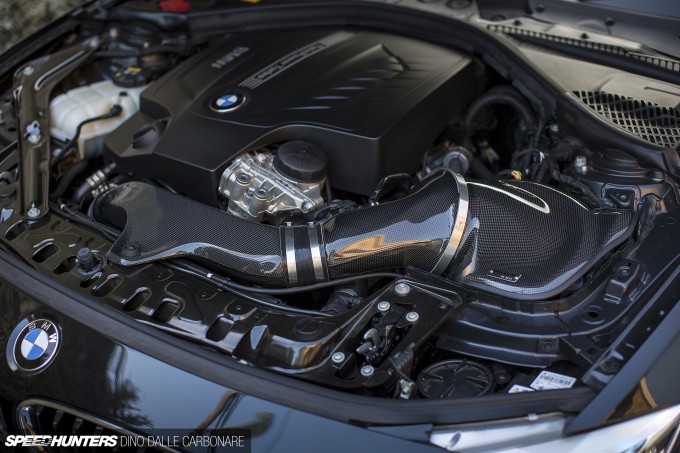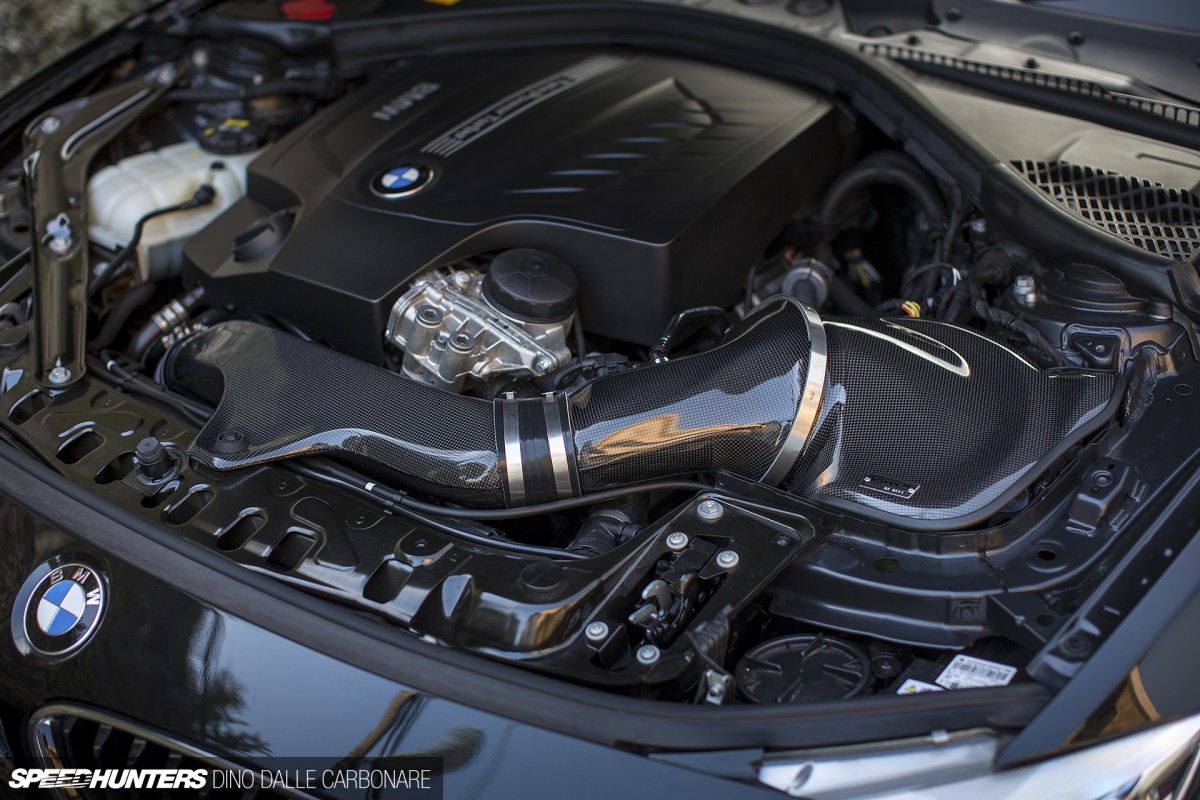 The car runs like a dream now and I've finally got that little bit of extra excitement in my daily commute. Sound is quite important as it turns out, and on top of that I got a boost in performance and an engine bay that looks the part.
Dino Dalle Carbonare
Instagram: speedhunters_dino
dino@speedhunters.com