Like A Sore Thumb
Never have I ever felt the eyes of so many people upon me as when I cruised sedately through the city streets of New Plymouth on the West Coast of New Zealand, on a recent fine Saturday afternoon. Crawling slowly along the perimeter of the small city's business district, appearing inconspicuous was the absolute last attribute anyone within a few kilometres would have attached to the vehicle in which I was travelling.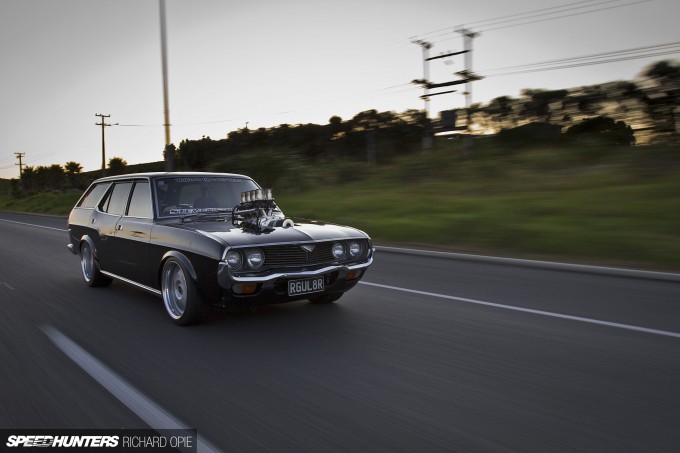 Standing out among a backdrop of lozenge-shaped econoboxes is typically a specialty of exotics – the unattainable svelte elegance of a modern GT machine occupying beachfront parking real estate or the muscular waistline of a 1970s muscle car burbling along city thoroughfares evoking the romance of yesteryear.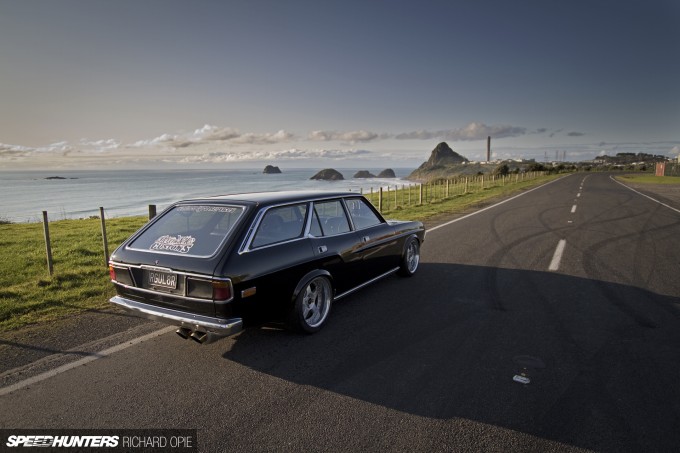 Our extroverted steed? A humble station wagon that rolled from the showroom in 1978, intended for nothing more than ferrying the nuclear family of the period to work, school and everywhere in between.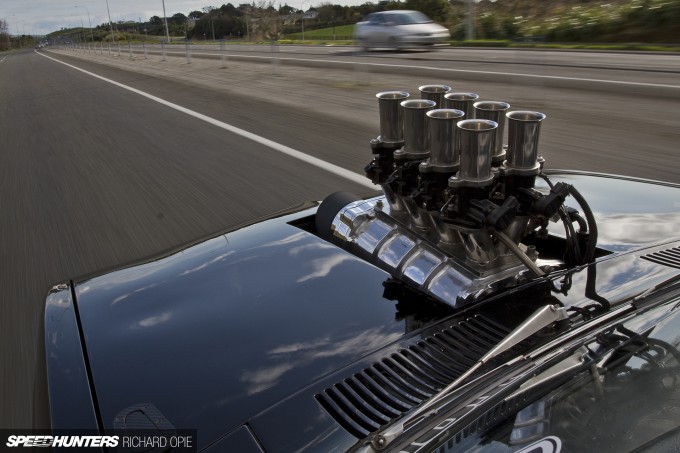 Sitting proud of the sculpted bonnet line so characteristic of  '70s Japanese styling, the roots-type supercharger brazenly screams to its audience that this particular Mazda 929 is guilty of betraying those pedestrian origins.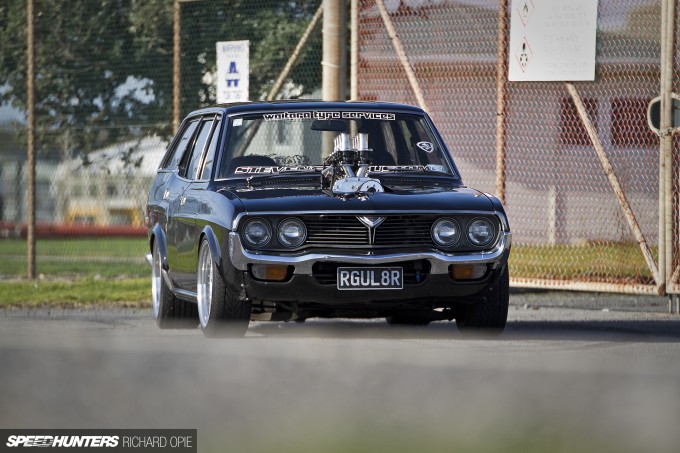 If this visual wasn't enough to convince the casual onlooker there were distinctly non-stock things happening under the Mazda's skin, the decibels floating between muffler and innocent eardrum surely did.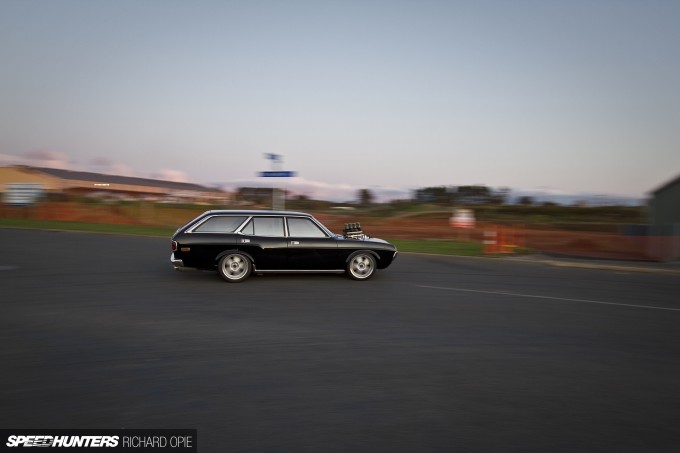 Quite simply, this Mazda is possibly one of the most antisocial vehicles I've been privileged enough to ride shotgun in – and that's in no way a negative. When I began my immersion into the New Zealand street car scene circa the mid-1990s, Mazda's wankel warriors held something of a badass cachet. Sitting in the passenger seat, pulsing through the inner city streets attempting to withhold a sheepish giggle, only brought those memories and impressions flooding back.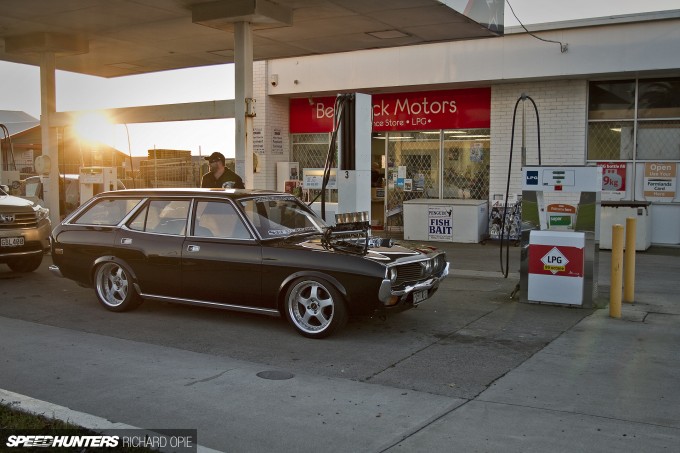 While the rotary scene has somewhat matured in present times, mainly due to escalating prices and increasing rarity, it's these memories and impressions that draw the now older and fiscally better endowed rotorhead back to the classic Coke bottle silhouettes and obnoxious buzz of early Mazda rotary vehicles. Enter Josh Fabish, the quietly-spoken brains behind one of the country's most imposing retro Japanese wagons.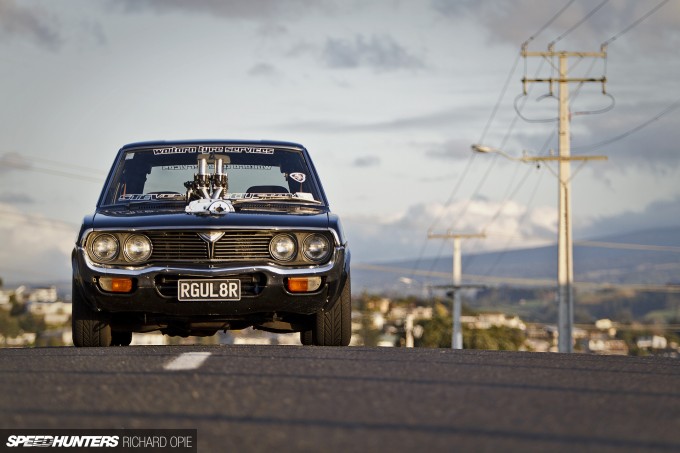 Regardless of an extensive list of previously owned Mazdas – all powered by the mighty magical spinning triangle, of course – it was inevitably through fond memory and indelibly stamped impression that Josh came into ownership of the 929.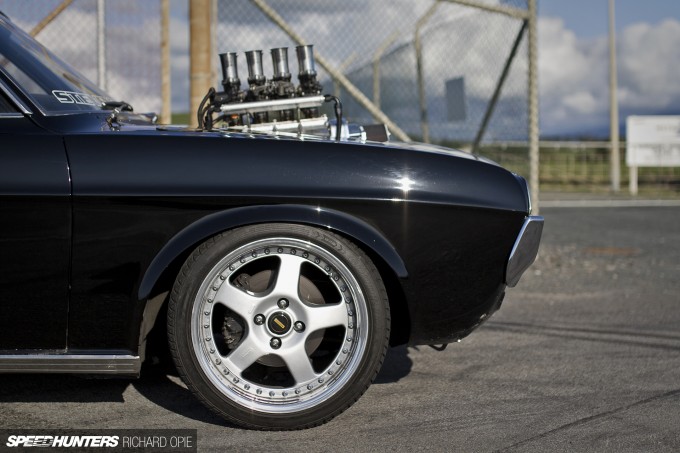 As a fresh-faced and impressionable teenage rotary nut, Josh recalls a moment he first clapped eyes on a black Mazda 929 wagon, not too dissimilar to the current example that graces his garage. Bearing the license plate REPER, slammed in gloss black with a 4/71 blower taking pride of place at the bow of the car, Josh made an impulse call: one day he'd build one of his own.
Three's A Hell Of A Crowd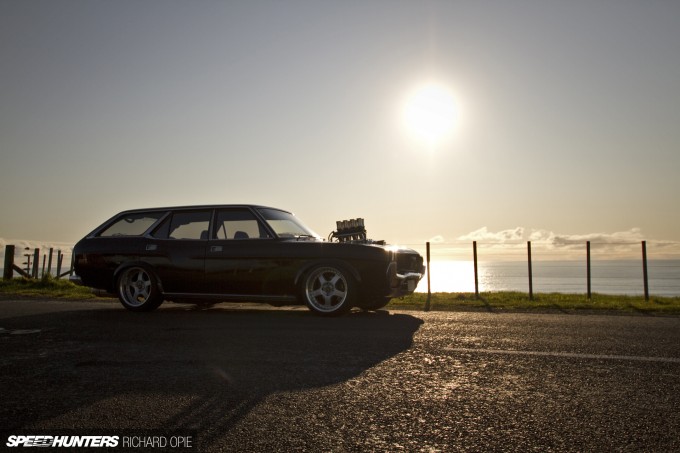 Fast forward several years, and enter the website TradeMe – New Zealand's domestic equivalent to eBay. As every Kiwi automotive fiend does, Josh's watchlist had become home to what he terms as a "s**t-heap" 929 wagon sporting a 12A bridge-port powerplant, bodywork succumbing to rust and a camo-pattern interior trim. But in a positive light, the 929's nose swap to that of a series 2 RX-4 and a matching dashboard to boot, was enough to finally prompt the purchase.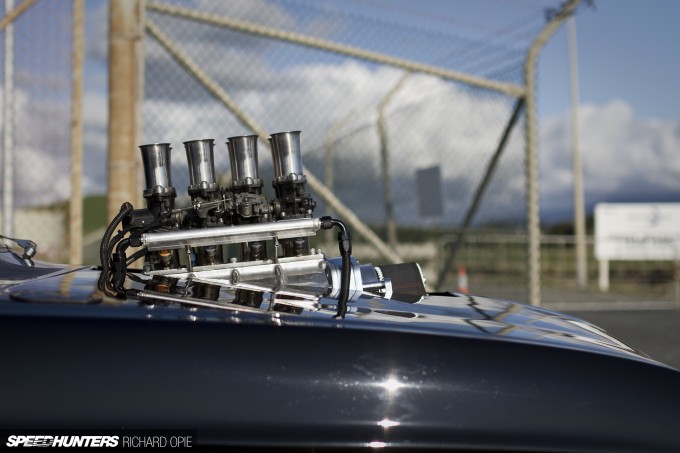 While the 12A met an ill-fated end only 30 kilometres into Josh's ownership of the 929, this proved catalyst for a 13B bridgeport upgrade, eventually ending up with a 6/71 supercharger pulled from a Detroit Diesel perched above the twin-rotor block.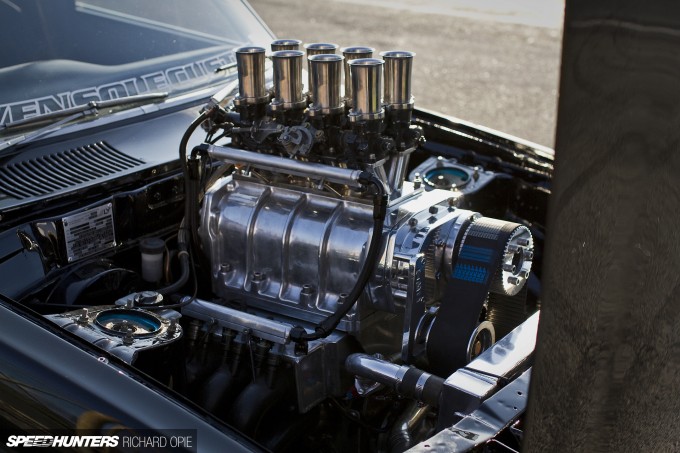 In more recent times, however, things have been amplified. Today, Mazda's production alpha-rotary, the 20B, can be found cradled between the towers.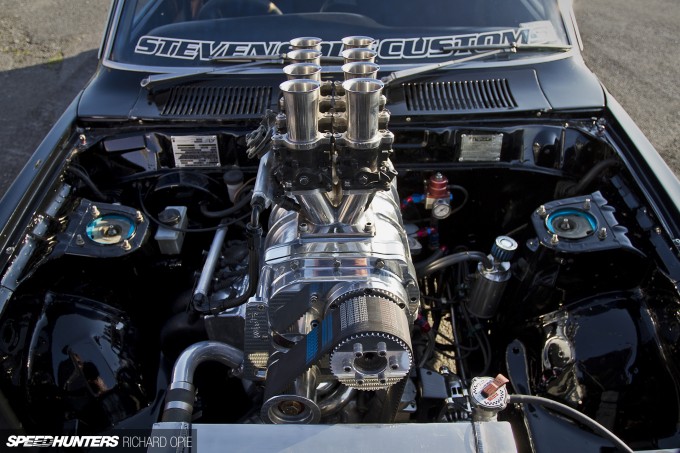 Stripped of the factory turbo gear used in its JC Cosmo source, Brent Curran of Kiwi rotary drag racing royalty Curran Brothers Racing (CBR) was entrusted to not only make the triple-rotor sing, but also handle the kind of right-foot action Josh likes to dish out.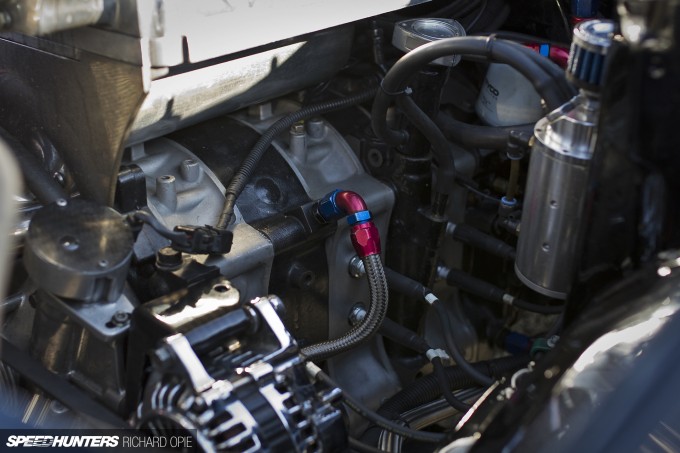 Drawing on his considerable expertise, Brent elected to employ the most uncompromising of porting techniques – peripheral porting – to ingest the inlet charge and expel the exhaust gases. Combustion comes by way of series 5 RX-7 13B rotors on a balanced rotating assembly comprising of a custom eccentric shaft and stationary gears.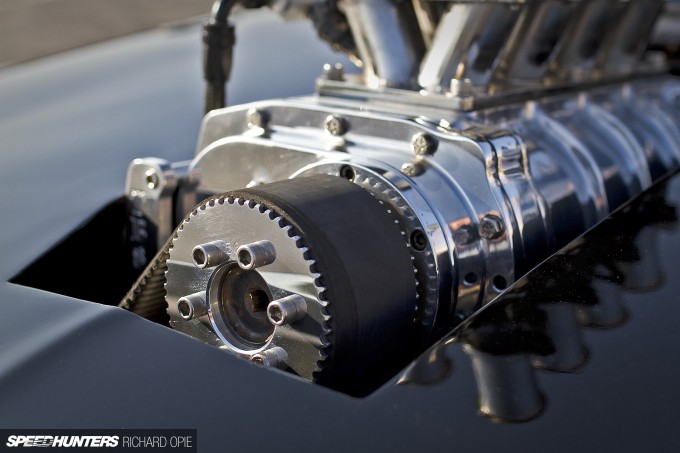 Now, a 20B isn't a small block and fitting the engine lengthwise in the 929's deloomed bay proved a challenge. But beneath the supercharger and water-to-air intercooler mounted between the block and blower, its barely visible!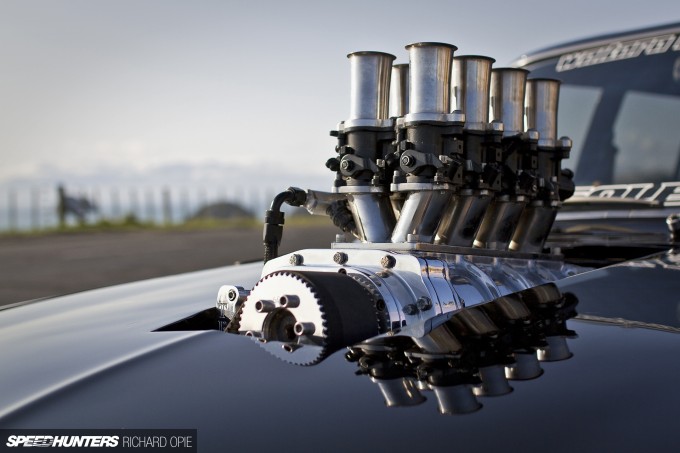 And how about that supercharger. Dripping with billet parts, the blower itself makes a hefty statement. But in place of a more usual 'bug catcher', the GM unit reaches even further skywards thanks to eight individual throttle bodies mounted to a custom stainless manifold topped by eight polished trumpets.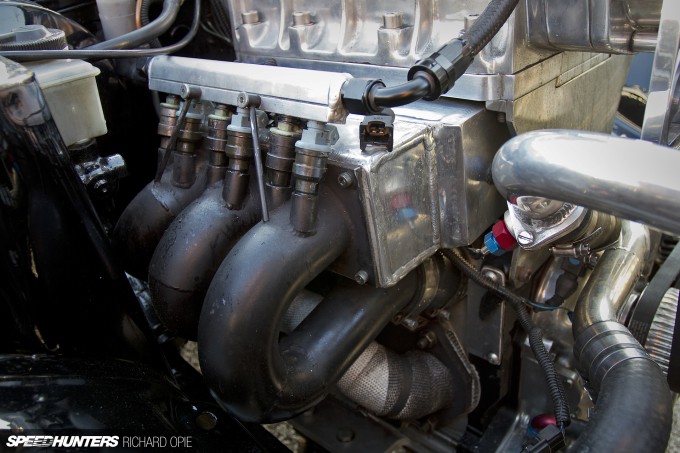 Fuel is a close friend to the rotary engine, and the 20B employs a comprehensive arrangement to ensure enough is kept flowing to the six injectors plumbed into the inlet. Three primary injectors delivering 720cc, and three secondary Indy Blue injectors rated to 1,680cc satisfy the engine's thirst for pump fuel – enough in fact to produce a lazy 470hp at the wheels on only 10psi of boost.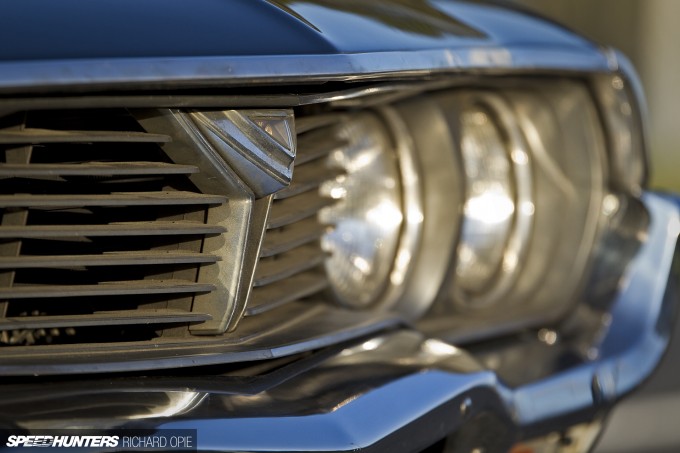 Like fuel, cooling is also among a rotaries nearest allies. Keeping things in check during vulgar displays of power, the 20B benefits from a hefty Griffin triple-core radiator keeping coolant where it ought to be – in the system.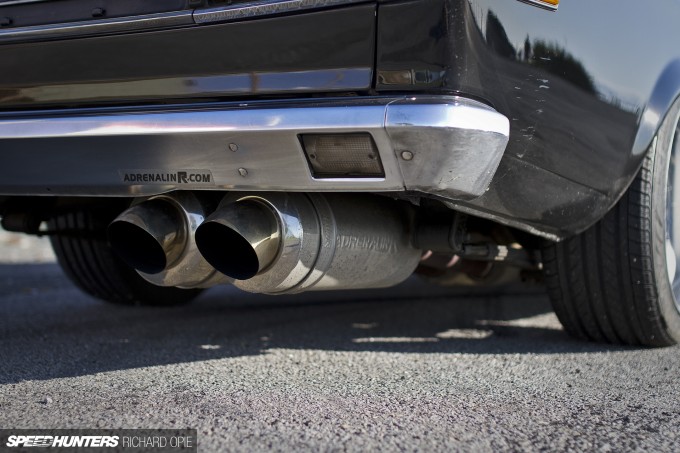 Breathing freely through a bespoke exhaust system comprising of 2-inch diameter headers running into a twin 3-inch system culminating in twin Adrenalin R mufflers, the noise the 929 makes is nothing short of audio chaos.
Owning A Hero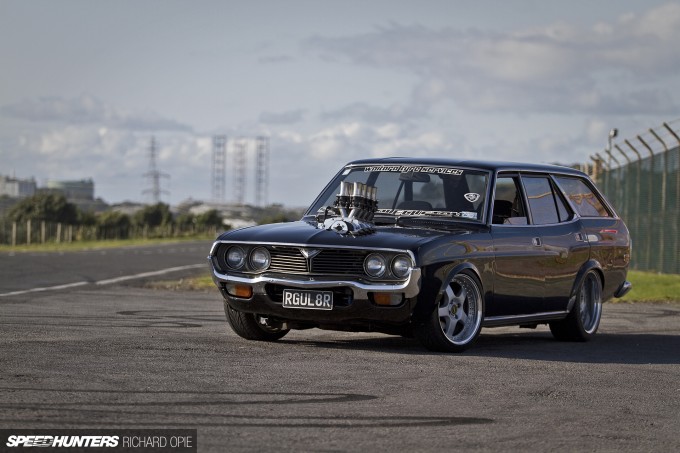 A tough motor package requires a tough driveline, right? A developing habit of tearing tail housings off Mazda 5-speeds meant a solution was needed. The answer? Another unconventional yet suitably wild choice of a Magnum T56, normally found in a Viper and rated to handle 700Nm of torque.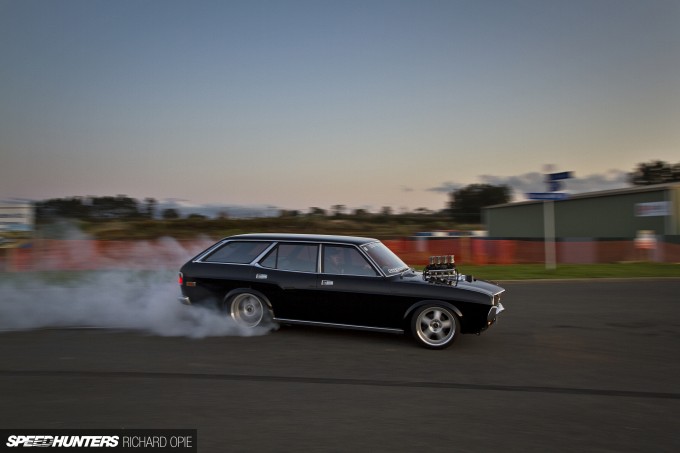 Dumping the Quarter Master 7.25-inch clutch whilst on the limiter (in fourth gear, Josh adds) now poses no problem. It's backed up by a proven Ford 8-inch LSD packing a 4.56:1 final drive.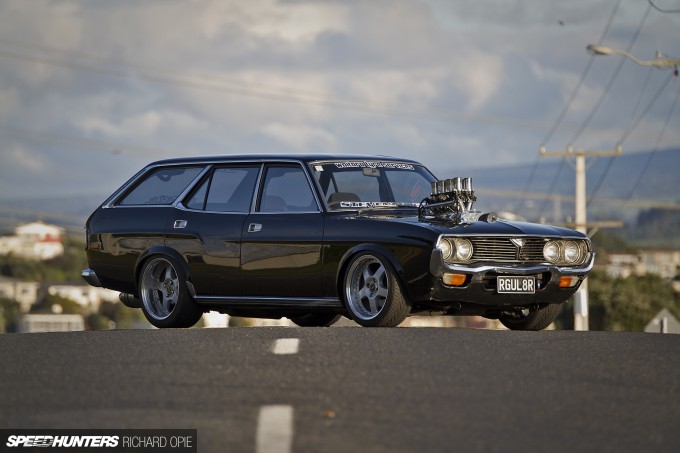 The aforementioned rotary badass chic couldn't possibly be attained without a suitable wheel and ride height combo. The 929 rides on custom Tein coilovers up front with geometry looked after by a pair of Noltec camber/caster adjustable strut tops. A leaf spring rear makes for a simple setup consisting of 3-inch lowering blocks, reset springs and heavy duty air shocks.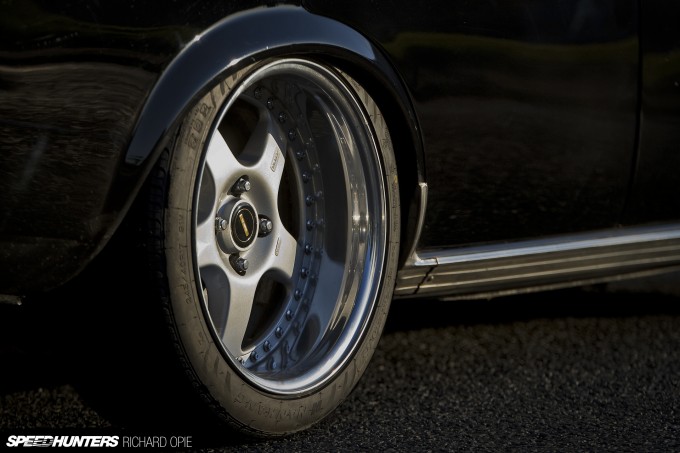 Simmons 3-piece wheels and old rotaries go together like spaghetti and meatballs in Australasia. It's not the only way to serve a staple, but it always feels right, and satisfies an appetite. Josh openly admits the FR17s fitted to the wagon are his dream wheel, again inspired by hero cars of old. At 17×8-inch front and 17×9-inch rear, the 929 wears them well; the heavier styling of the larger wagon platform lending itself to the bigger diameter wheels better than its RX-2 and RX-3 cousins.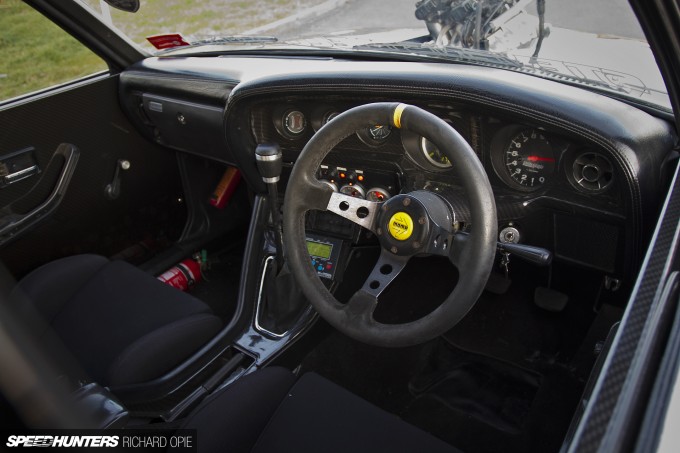 Inside, the 929 is a story of form over function. Tactility is the department of a suede steering wheel, while the six ratios of the T56 are manhandled by an industrial-strength shifter.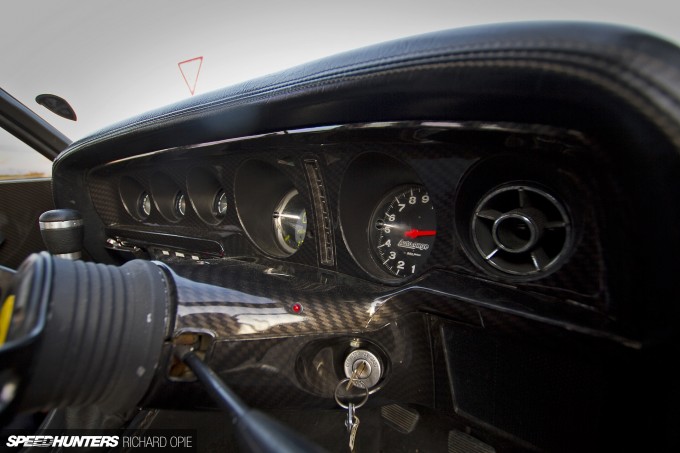 While ergonomics wasn't a consideration high on the agenda of 1970s car stylists, the cockpit-esque RX-4 dash fitted to the wagon is worthy of a mention. Deeply-inset instruments surrounded by a swooping dash panel epitomise the era, although the turmoil beneath the engine bay required upgrades to the almost mandatory-for-a-Kiwi-rotary 'monster' tach and an accompanying array of Auto Meter Ultra-Lite gauges to keep tabs on the vitals.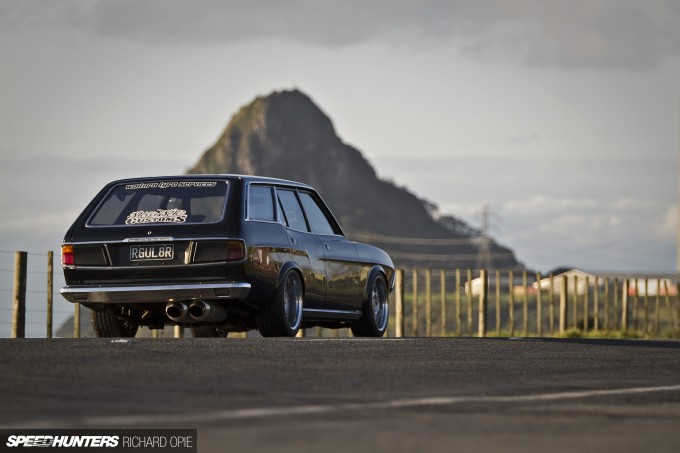 It was later in the day when Josh and I started talking a bit more about the good old days, when I asked him what it was about the allure of rotary-powered vehicles, and why they're so integral to New Zealand's modified Japanese car culture.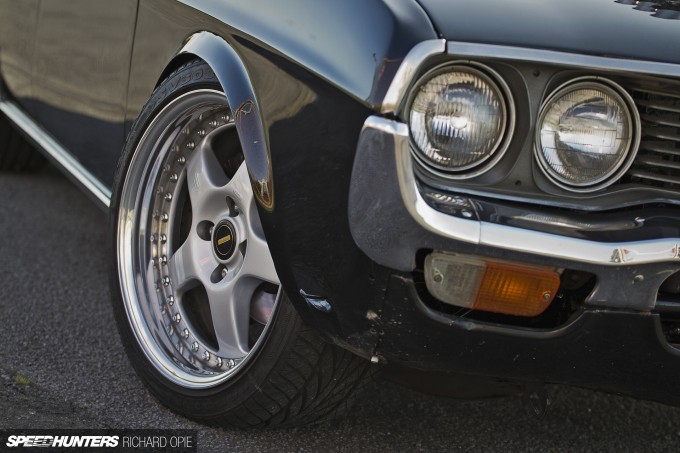 The reply could simply be boiled down to nostalgia. This flavour of build channels the coming of age of our street scene circa late-1990s through to the early-2000s. As Josh puts it, "the old fun days."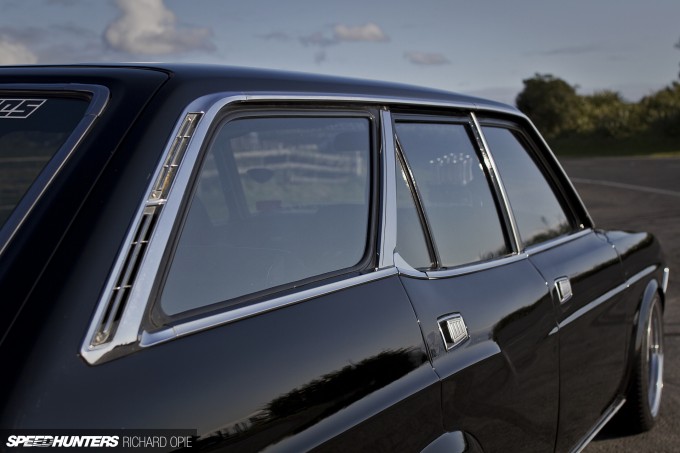 While we may be looking back through heavily rose-tinted glasses it seemed no show, drag meet, night-time cruise or Sunday afternoon modified car traffic jam was quite complete without the persistent brap of a rotary engine and the vibrant styling spectacle associated with the cars. But owning a car inspired by a hero build spotted all those years ago, what could be a preferable way to relive the glory days?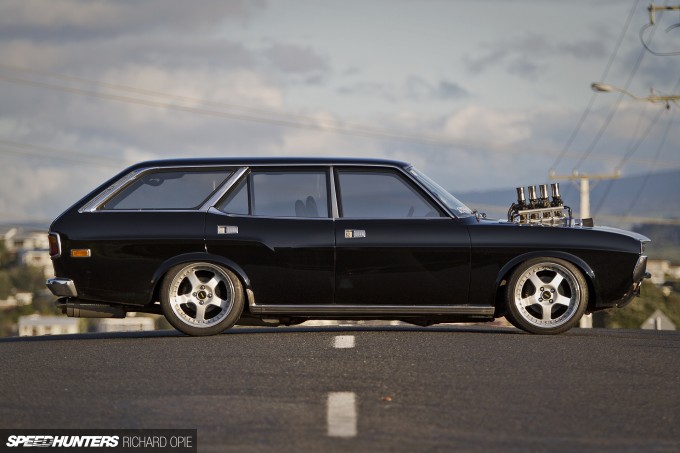 Easy, own the actual car that ignited that supercharged spark. Only a couple of years ago, having owned the Mazda for several years already, Josh learned that REPER and his car were in fact one in the same.
Not only has Josh been able to recreate his hero car, he has reimagined it according to his tastes and talents. With guys like this around keeping the old rotary flame burning, I don't think the scene's seen the last of them. You just need to be in the right place, at the right time…
Richard Opie
richy@speedhunters.com
Instagram: snoozinrichy
Bonus Video & Images