Each year you attend the Japanese Classic Car Show in Long Beach, you're bound to see plenty of Toyota Corollas. More specifically you'll see a lot of examples from the early '70s, as well as plenty of Corollas from the 1980s – including a large number of AE86s. A model that's a little less common to see is the E30 chassis, which was sold in the US during the latter half of the 1970s.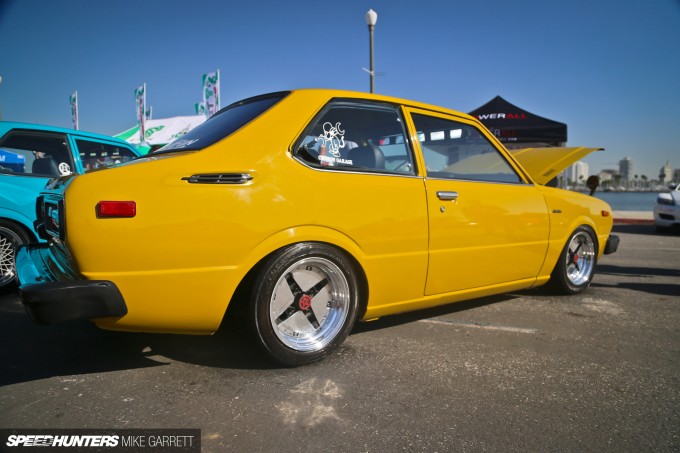 That rarity is part of the reason why I was drawn to Eduardo Hernandez's 1977 TE31 Corolla – a car coated in a distinctively '70s shade of yellow paint. And as I got closer to the old Toyota, the more I began to like it.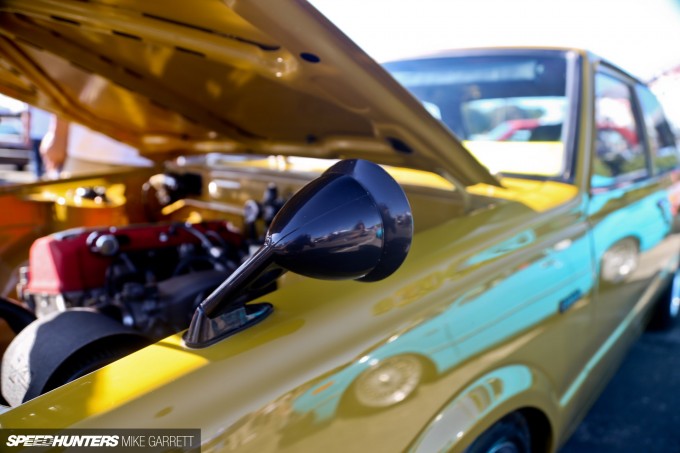 Unlike some of the modified cars at JCCS, the external changes to Eduardo's Corolla are very subtle. The body is clean and original, with one of the only changes being a pair of Japanese-style fender mirrors up front.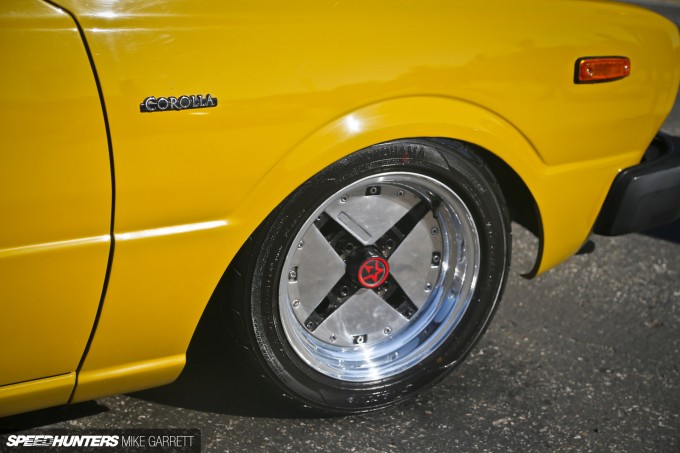 Also adding to the Corolla's style is an aggressively-low ride height and a set of 14-inch Hoshino wheels with Yokohama tires. Even with a stock motor, this would make for a nice old school Japanese cruiser.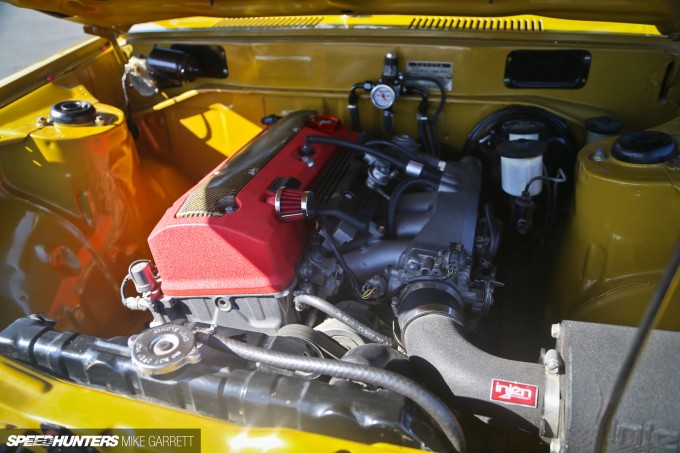 But then you look under the hood and see that the factory OHV engine is long gone. In its place sits a 240hp Honda F20C engine from an S2000 – a motor that's becoming an increasingly popular swap choice for older Japanese rear-wheel drive cars.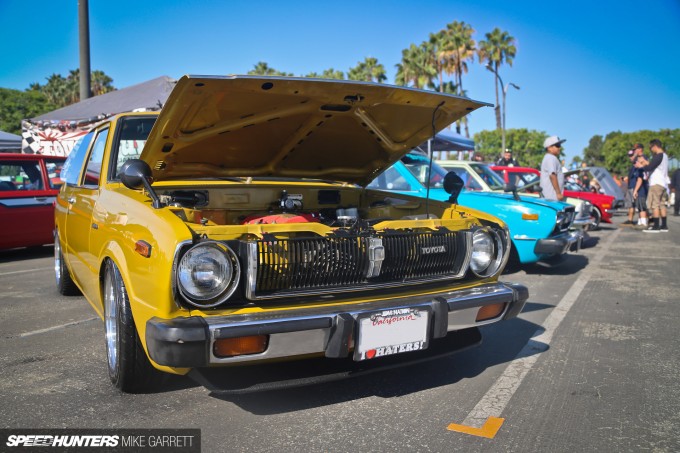 What's not to like about a former economy car with some subtle exterior work and a modern sports car heart under the hood? While E30 chassis Corollas might not be as popular as the cars that became before and after them, I think builds like Eduardo's might inspire people to take another look at these Toyotas from the late '70s.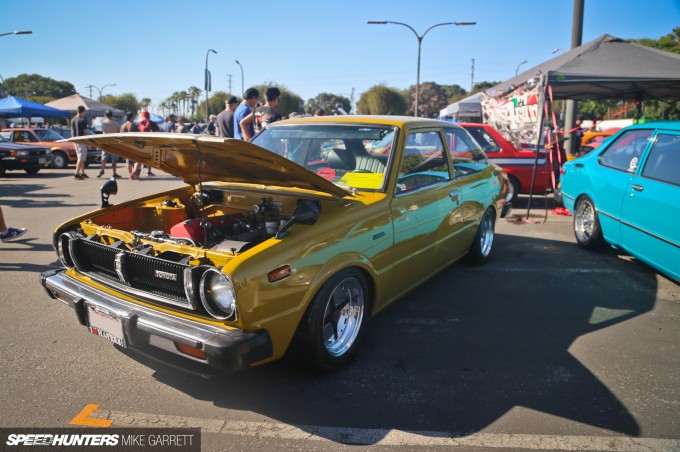 With a largely original exterior and interior, the addition of the VTEC motor brings Eduardo's Corolla well into the 'sleeper' category. It wasn't one of the wildest builds at JCCS, but definitely one of my favorites from the this year's show.
Mike Garrett
Instagram: japanifornia_media
mike@speedhunters.com