SoCal Tradition
Is 2015 the year that Southern California's annual Japanese Classic Car Show got big? While I don't have any attendance figures, it certainly felt that way this past Saturday when I arrived at the familiar Queen Mary Events Park in Long Beach.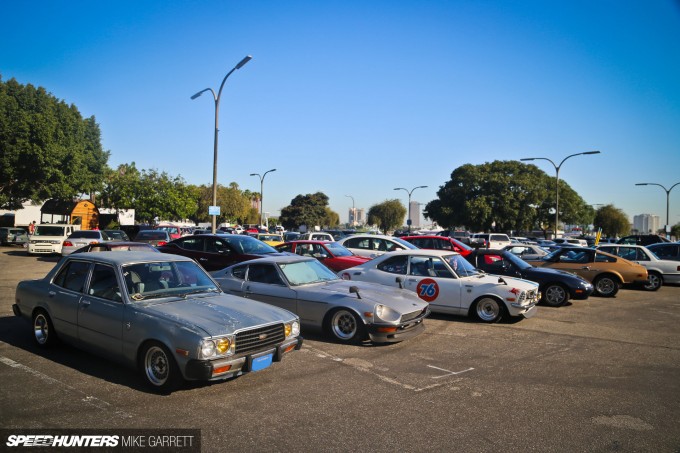 It began after I parked in the nearby general lot, which was packed full of cars well before the show officially opened. At most great car shows the parking lot can be an event in itself, and JCCS is no exception. Vintage Japanese vehicles of every type could be found across its expanse.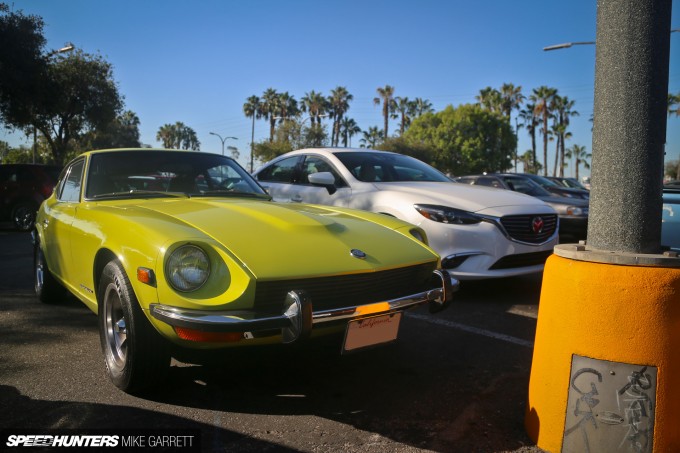 A quick browse through the parking area was the perfect way to kill some time before the gates of JCCS opened, and I was greeted by a colorful mix of old school Japanese machinery as I made my way around. There were traditional models, like this super-clean 240Z.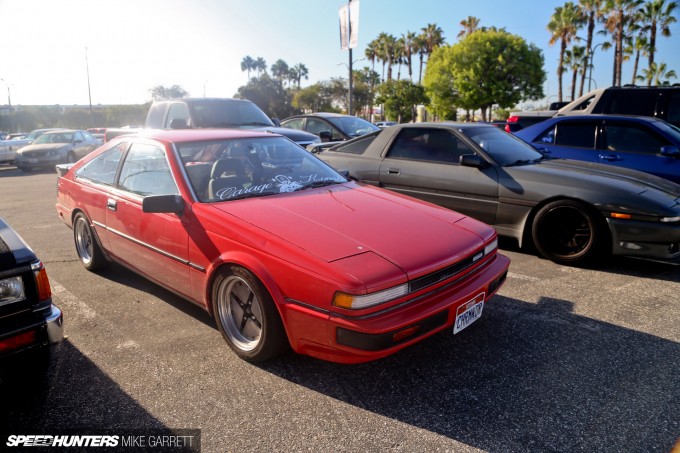 And there were more obscure vehicles, like this Nissan S12 200SX sitting nicely on a set of Hoshino wheels for that perfect 1980s look.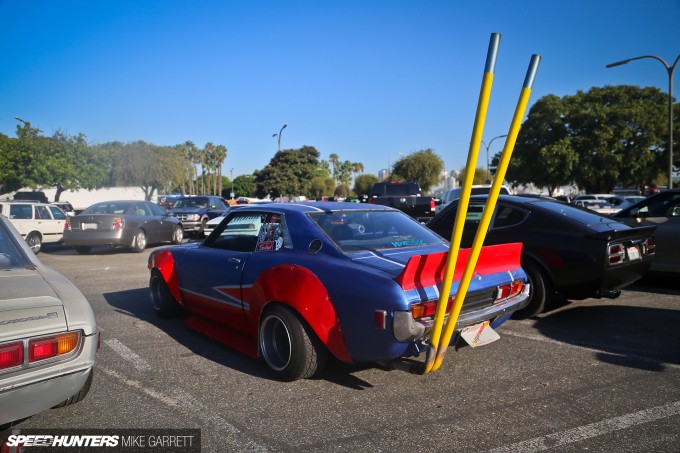 Then there were wild custom creations, like this first generation Celica coupé that's been given the full Kaido Racer treatment – including giant flares and tall takeyari pipes.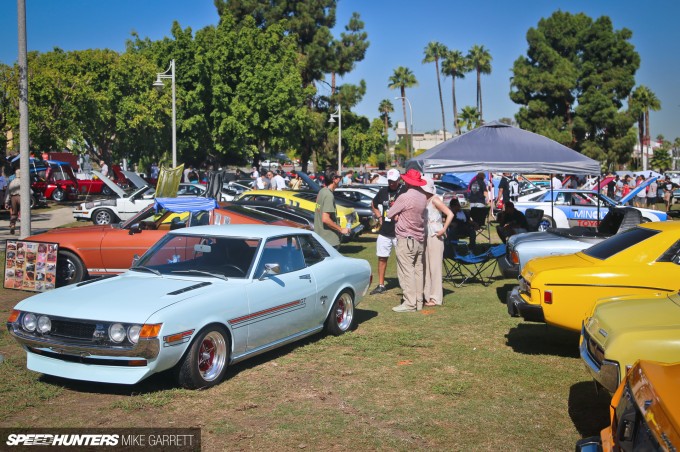 The line of people waiting to get inside the show was massive, with more spectators than I can remember at any JCCS in the past. Once I got through the gate however, it was time to get busy checking out all the great stuff inside.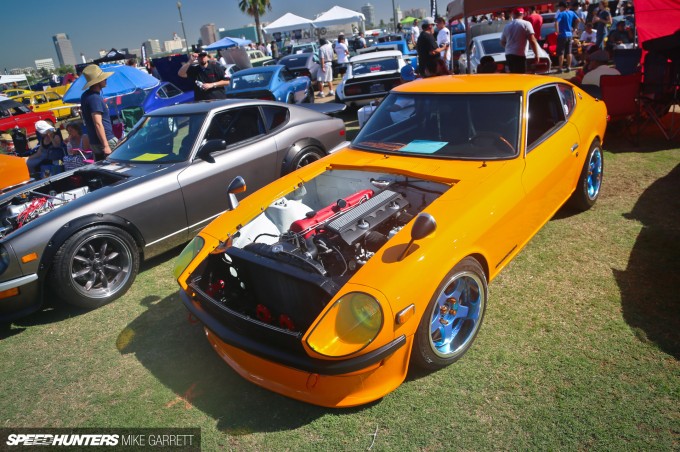 The Japanese Classic Car Show really has become one the greatest and most unique automotive events in Southern California, with lots of cars you won't see anywhere else.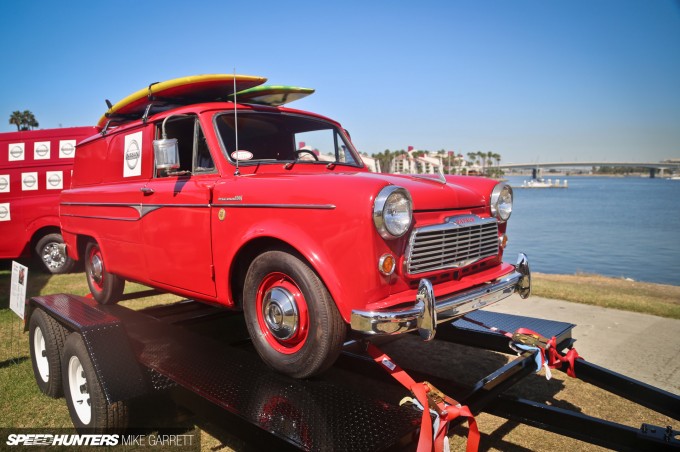 Whether or not you're a Japanese classic owner or just a curious car enthusiast, the show offers an incredible array of cool stuff to see. It's no wonder that so many people come out for it.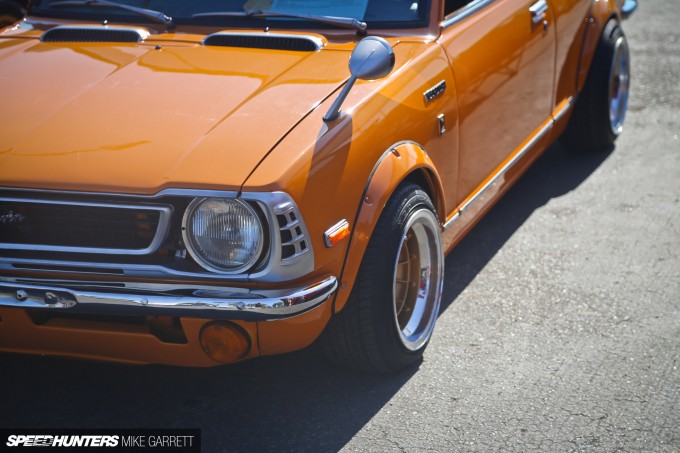 The show is, of course, open to all Japanese vehicles made up through the late 1980s, and within those boundaries you'll find a diverse range of cars, trucks and even motorcycles. This variety is always one of my favorite aspects of the event.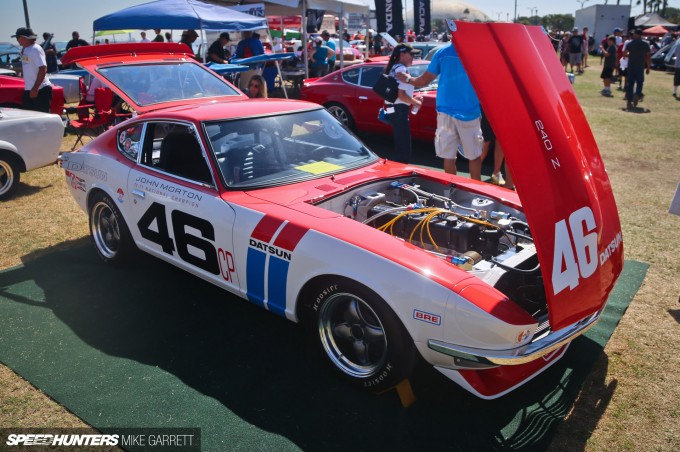 Sure, you've got your iconic Japanese classics like the Datsun 240Z, Datsun 510, Toyota Celica and Mazda RX-7; but you'll also find an equally enjoyable selection of obscure machines and imported rarities.
Straight Outta Long Beach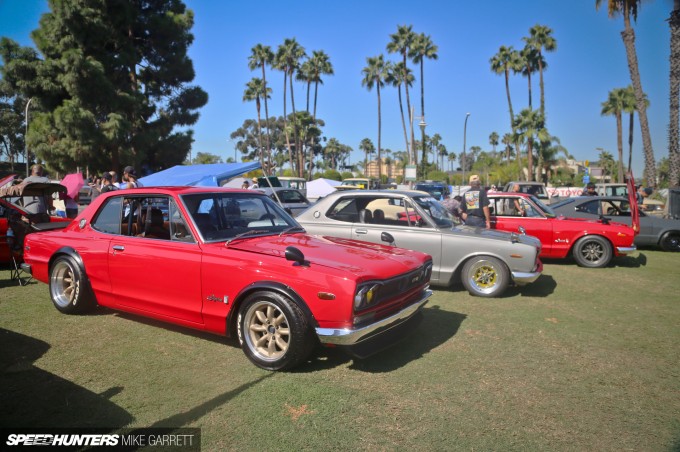 Each year you can count on seeing a bunch of Japanese market classics at JCCS, and the 2015 show was no exception. Hakosuka Skylines in particular were out in force this year.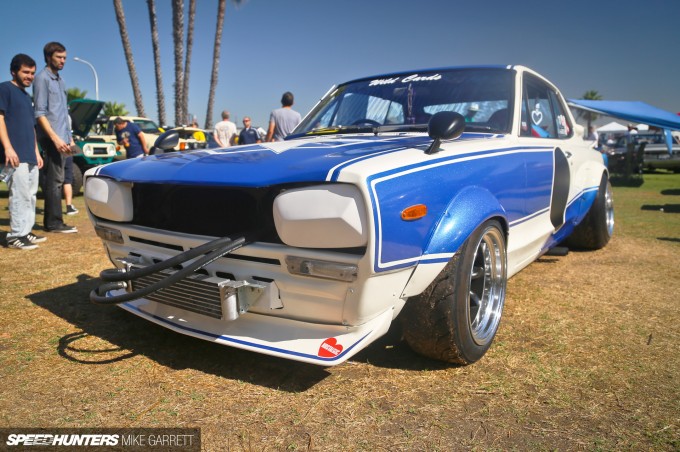 Regular Speedhunters readers will likely recognize Roy De Guzman's Hakosuka, which debuted a new Hot Wheels inspired livery at JCCS. It's a very fitting look indeed.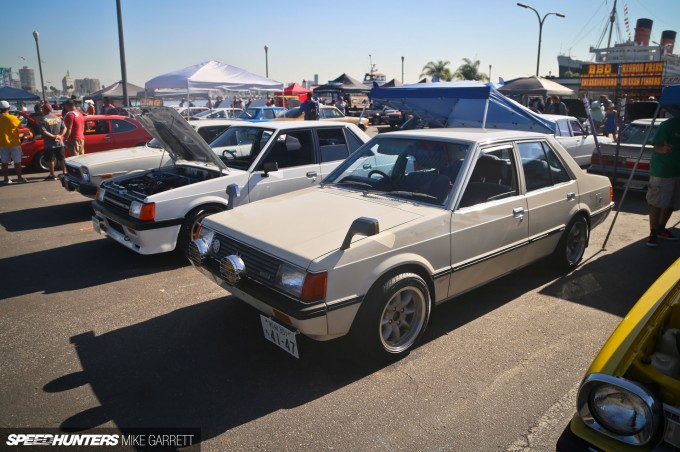 Also on the list of rare JDM machinery being shown was this pair of square-body Mitsubishi Lancers. This is not a car you'll see too often on the freeways of SoCal.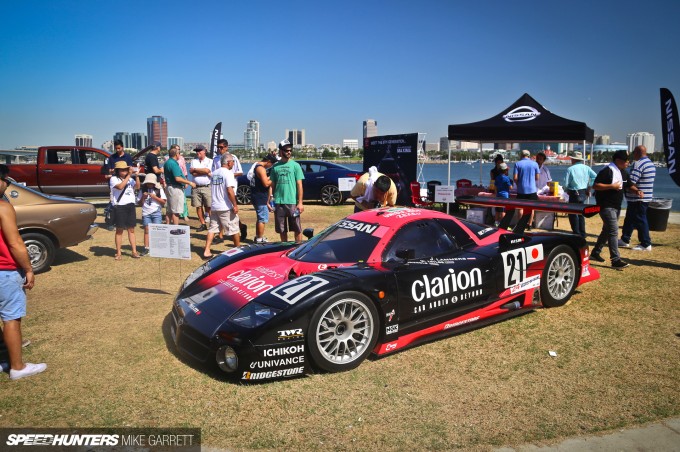 And speaking of cars brought over from Japan, Nissan had an official presence at JCCS for the first time this year. To celebrate, the automaker displayed a couple of cars from its Zama warehouse in Japan, including the R390 GT1 race car from 1997. For many, the chance to see this legend alone was worth the price of admission.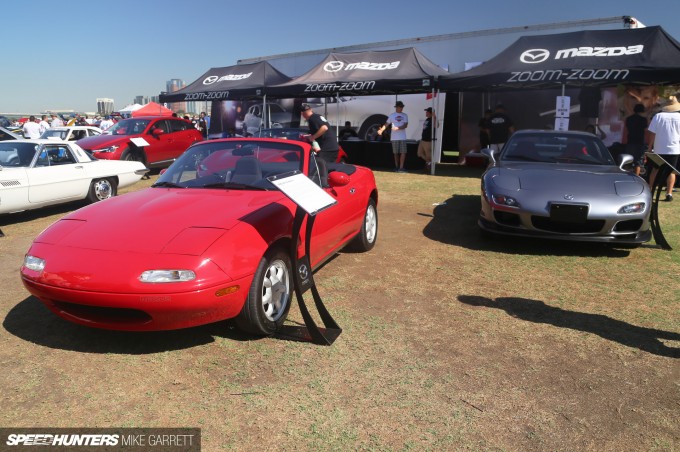 Mazda can always be counted on for a strong presence at JCCS. This year its lineup included the only left-hand drive RX-7 Spirit R built by Mazda North America, along with the 15th Mazda Miata ever built – a car which was used for the Miata's debut at the 1989 Chicago Auto Show.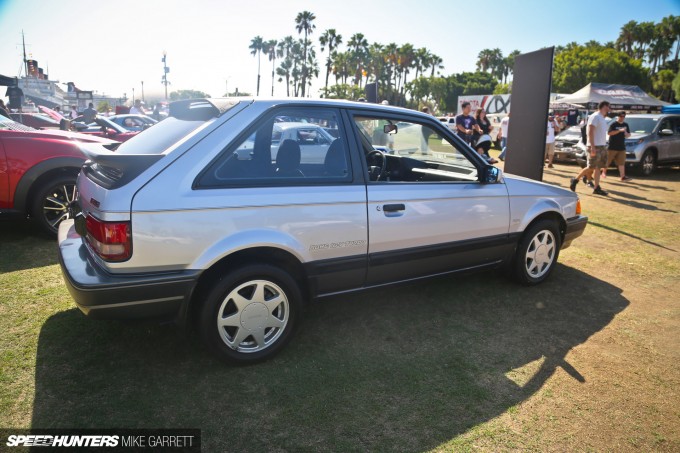 Also part of Mazda's factory showing was this 1988 323 GT-X – one of the 1,243 all-wheel drive, turbocharged hatchbacks sold in the United States.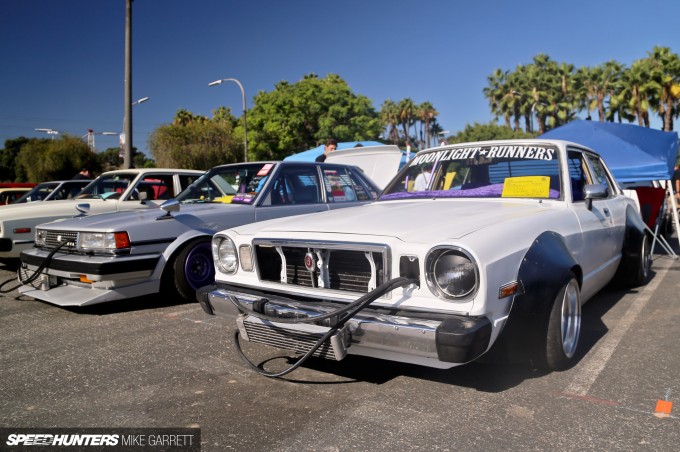 JCCS is one of those events that showcases both factory original cars and heavily modified builds. Needless to say, the modified group featured plenty of cars inspired by Japan's old school street racers.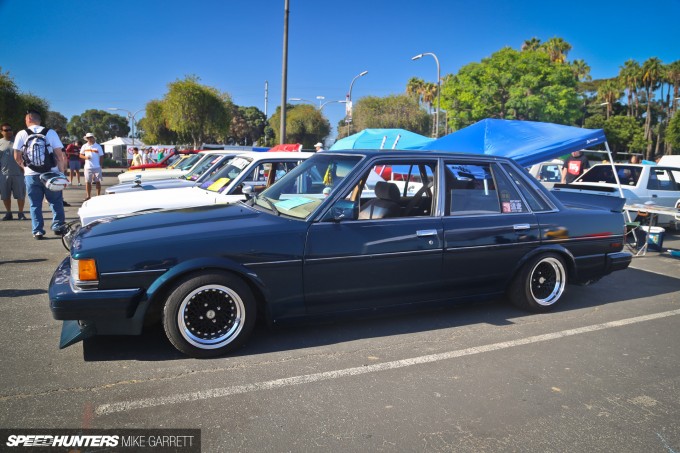 Although a bit on the subtle side, one of my favorites of the bunch was this MX73 Cressida sitting cleanly on a set of 14-inch SSR mesh wheels.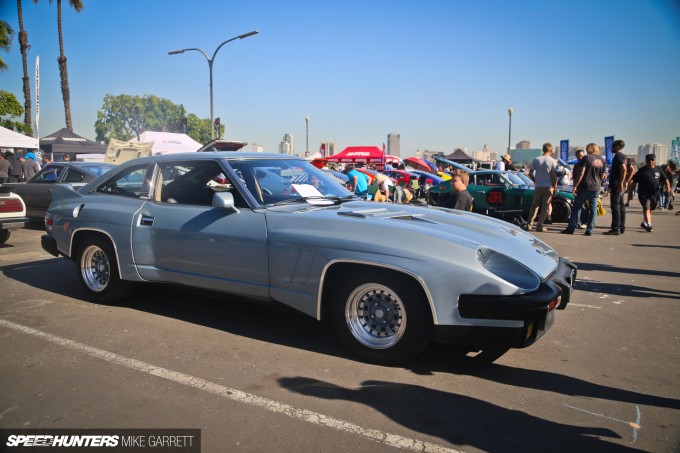 Or for something a bit more wild, check out this Datsun 280ZX which wears a full Kaminari wide-body conversion and a super-rare set of PLS multi-piece wheels. Long live the '80s!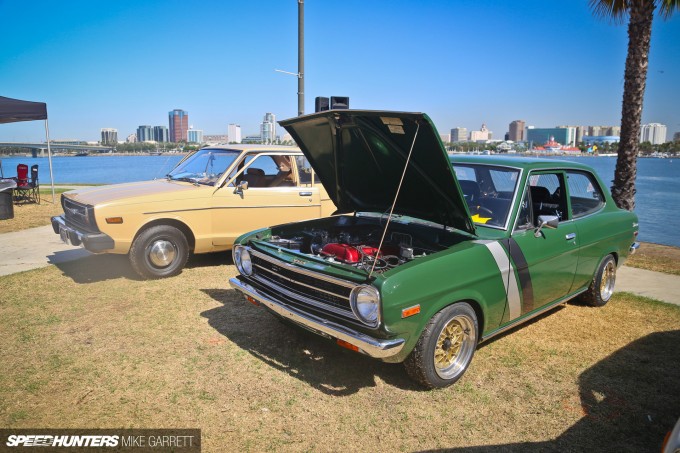 Another great thing about JCCS is seeing all the cars which have modern motor swaps and other tricks hidden beneath their nostalgic metal skins. Stay tuned for more of these in my upcoming spotlights from the show.
Trucks, Bikes & More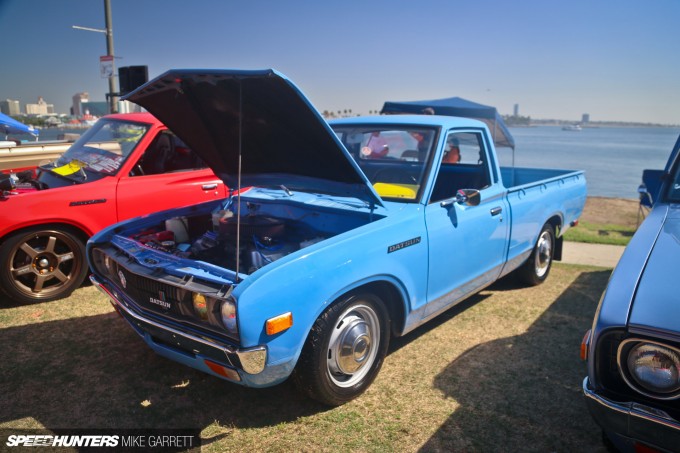 Vintage Japanese pickups are always a big part of JCCS, with a huge turnout of classic Toyota and Datsun trucks. This Datsun 620 has a later-model V6 sitting in its engine bay.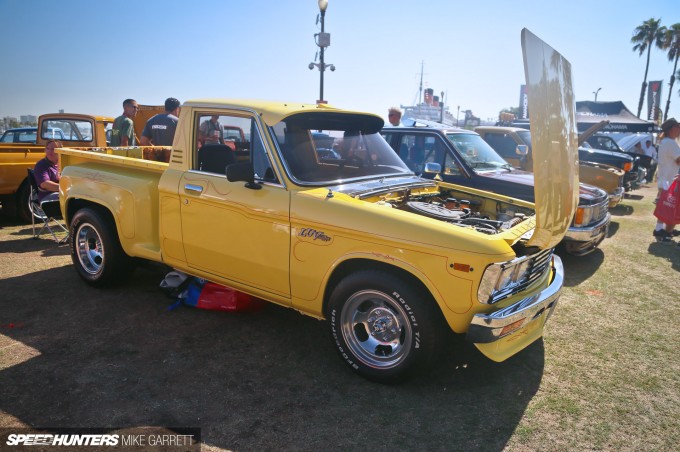 A Chevy at a Japanese car show? Absolutely! That's because the Chevy LUV compact truck was actually designed and built by Isuzu in Japan.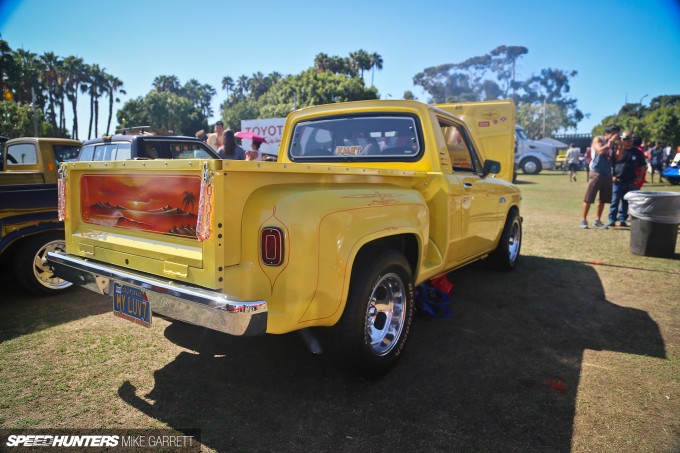 And this example was overloaded with 1970s minitrucker style. We're talking jacked-up stance, slot mags, mural on the tailgate, carpet in the bed and more.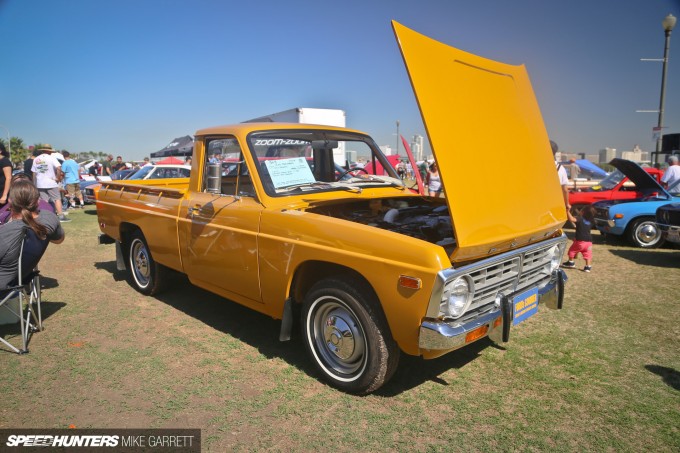 And you can't talk about the Chevy LUV without mentioning its competitor – the Mazda-built Ford Courier. It's just one of many collaborations between the two companies over the years.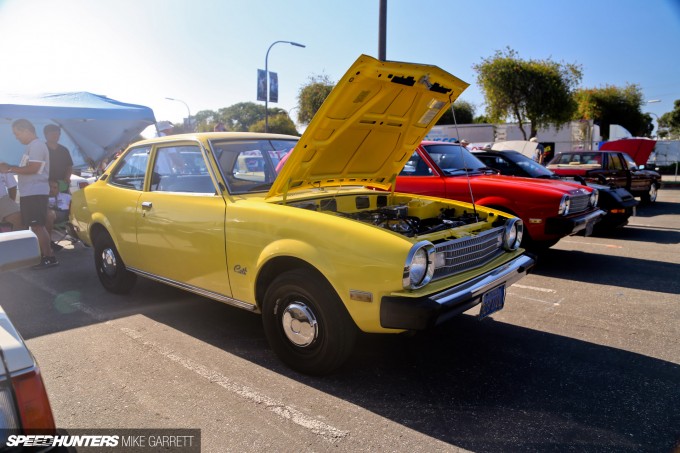 Another Japanese-US collaboration was the Dodge Colt, which of course was manufactured by Chrysler's longtime partner Mitsubishi.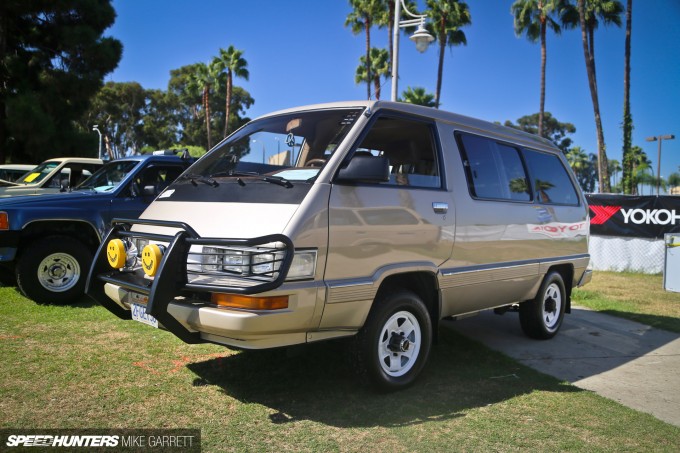 Given how clean this 1987 Toyota van is, you'd probably expect it to have traveled an obscenely-low amount of miles. Actually, no. This sucker has over 240,000 miles on the odometer and has been lovingly overhauled to look like new.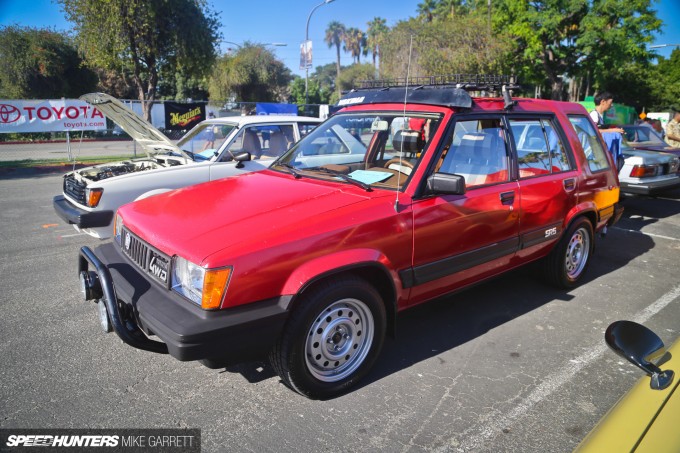 Also from the department of cool Toyota haulers from the '80s is this 1984 Toyota Tercel SR5 4×4 wagon. How awesome would it be to have one of these in full off-road trim with a 3S-GTE swap under the hood?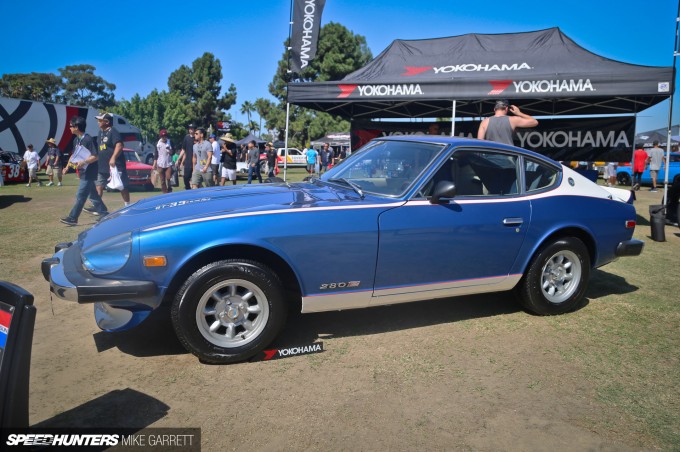 Another unique machine was this 280Z 'GT-33′ originally sold by Bob Sharp Datsun in Connecticut. Bob Sharp was famous for building Datsun race cars, but the GT-33 was a road car which sported upgraded suspension, body add-ons, Minilite wheels and a unique paint job among other things.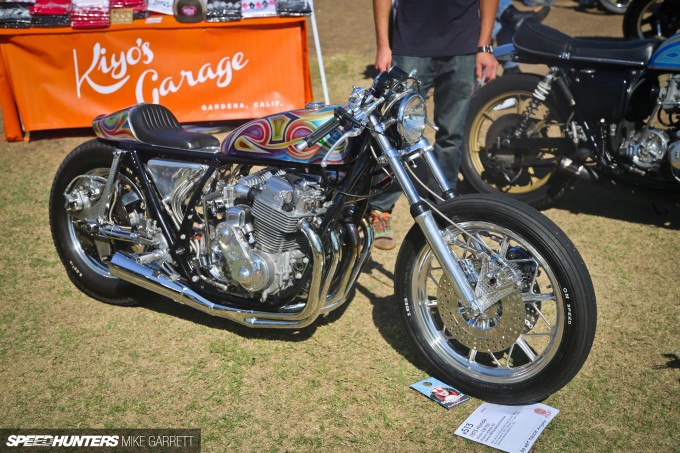 The motorcycle section at JCCS seems to grow every year, and this time there was an impressive selection of custom bikes including this '73 Honda CB250 built by Kiyo's Garage in Gardena. It's a work of art.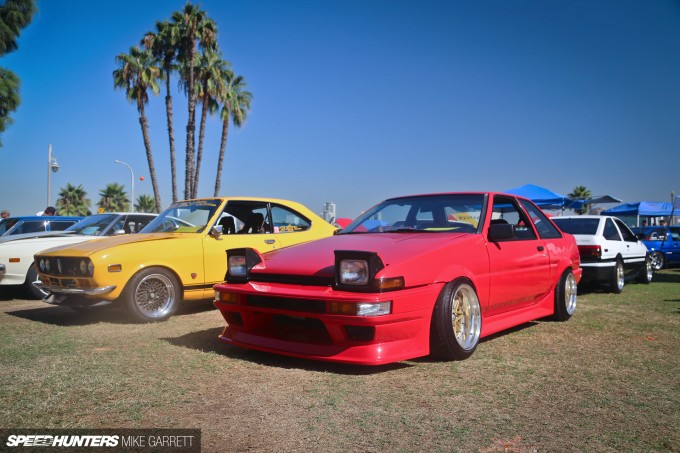 Two wheels or four wheels, stock or modified, famous or obscure – there's no other car gathering on earth quite like JCCS.
Stay tuned in the coming days for a few spotlights on some of the coolest and most interesting cars I found at the show.
Mike Garrett
Instagram: japanifornia_media
mike@speedhunters.com
Cutting Room Floor