The Human Connection
If you own a cool or interesting car, chances are you've been approached by curious strangers while out driving. It could have been at a gas station, a restaurant or even in the middle of traffic. I think it's something that every car enthusiast can relate to, regardless of their automotive tastes.
Sometimes the interaction will be as simple as, 'Hey man, cool car!' Other times people can be more inquisitive about your machine, wondering exactly what model it is or asking what you've done to it. Sometimes you'll hear stories about how they or someone they know used to own the same car.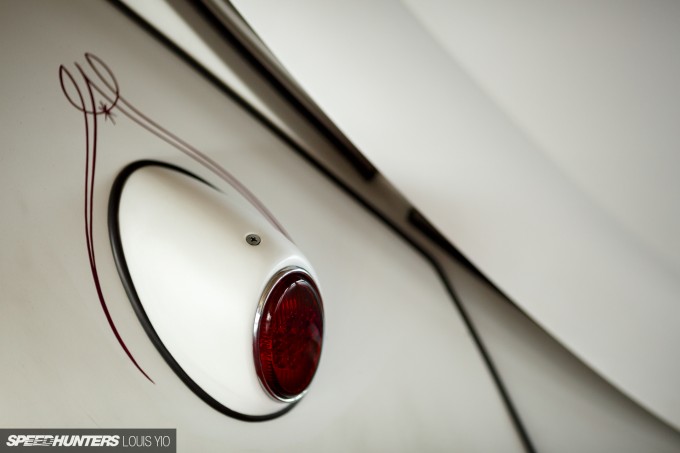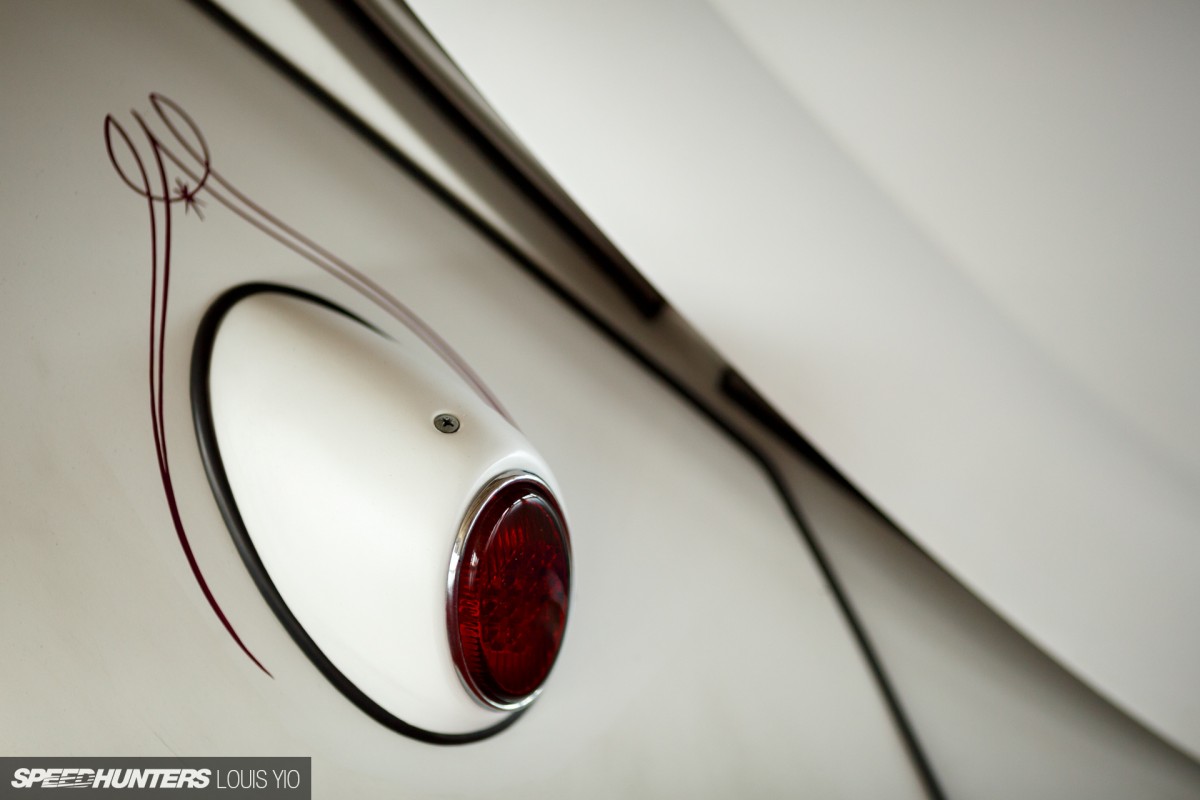 But what is it about a car that makes someone stop what they are doing and start a conversation with a total stranger? There are many reasons.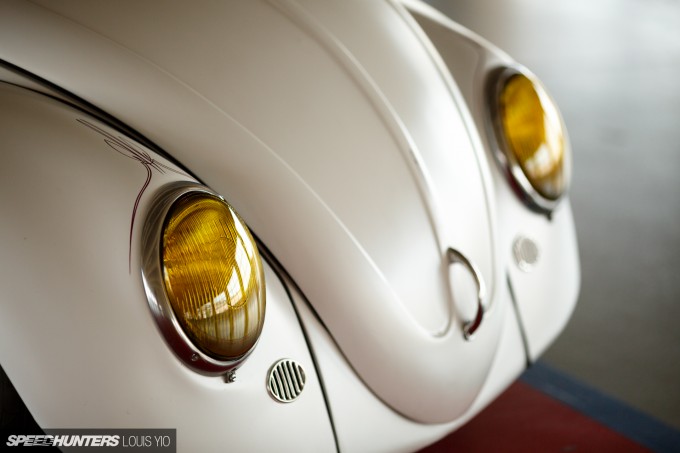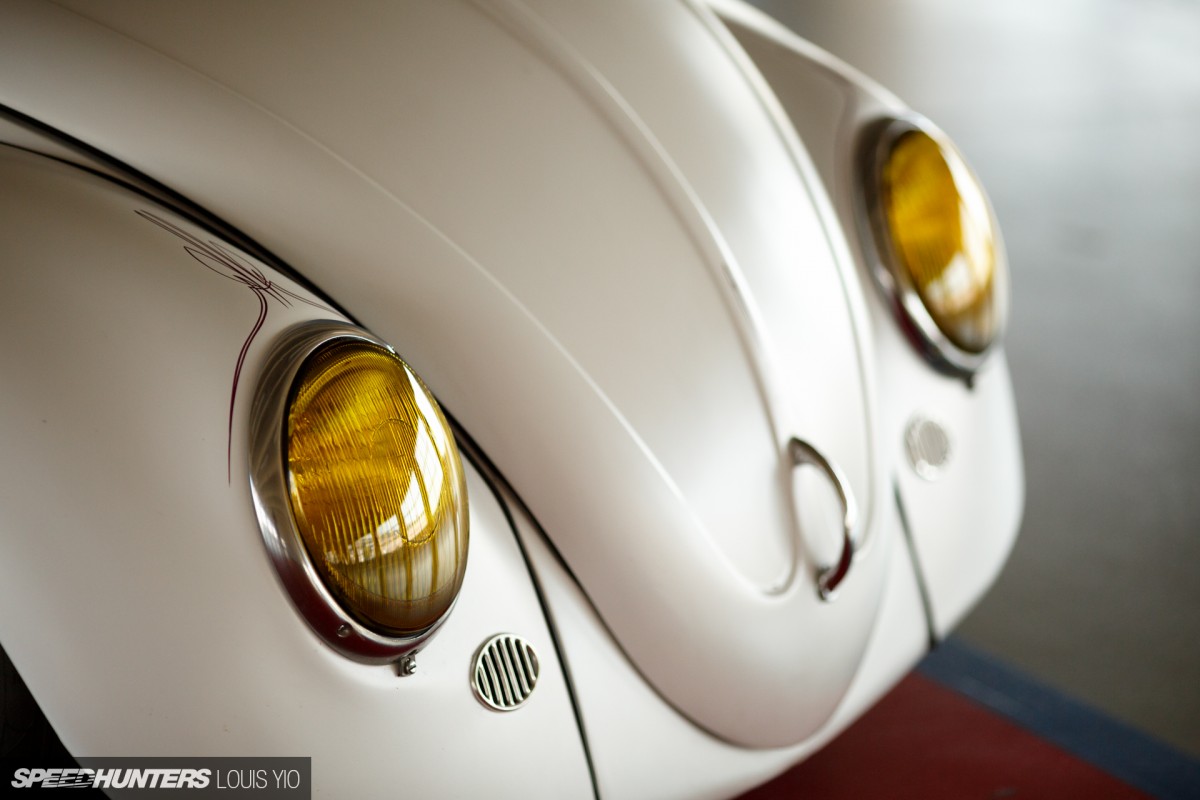 Roll up to a coffee shop in a brand new Lamborghini or Ferrari and you'll instantly have people gathering around, pulling out their phones to take a photo or just wanting a closer look at your rare and expensive exotic. Even if they've never seen one before, they all know what they're looking at.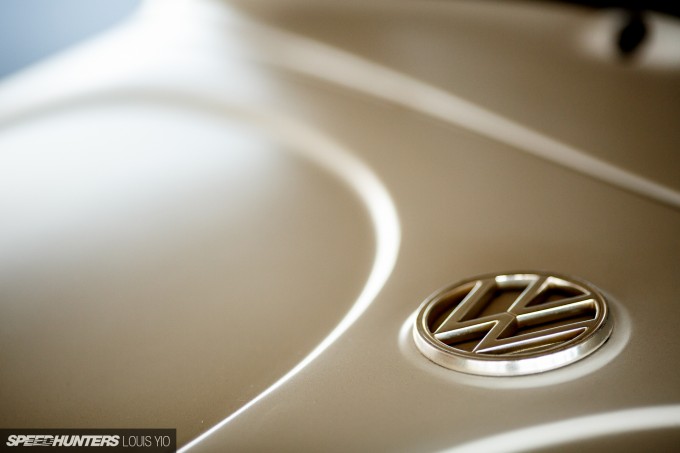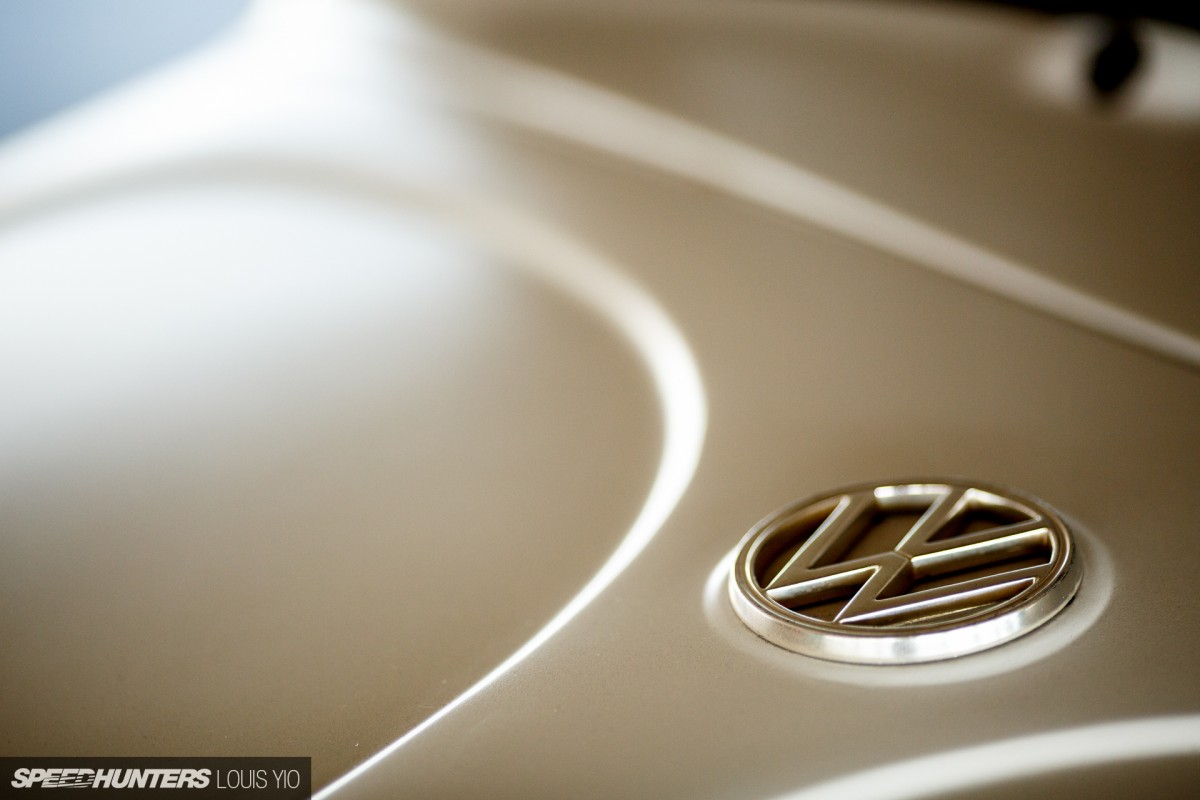 On the other hand, an obscure old car will also get you a lot of attention out on the road – usually because fellow motorists and pedestrians won't even know what they're looking at. It's human nature to be curious, and those feelings are amplified when you encounter a fellow gearhead. Hell, it's my job to be curious about cars when I'm out at an event or tracking down a potential feature vehicle.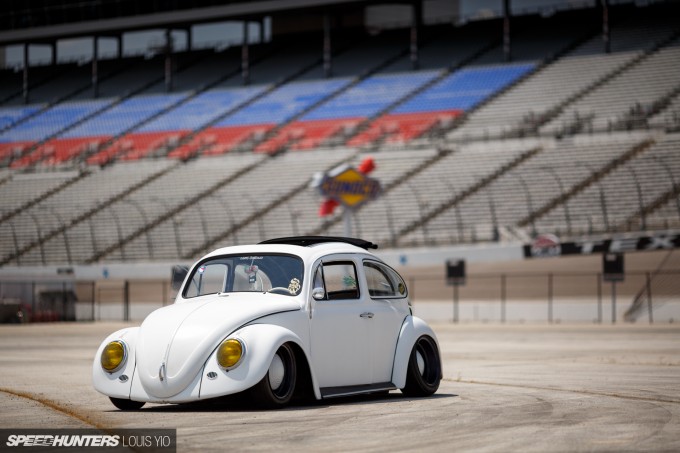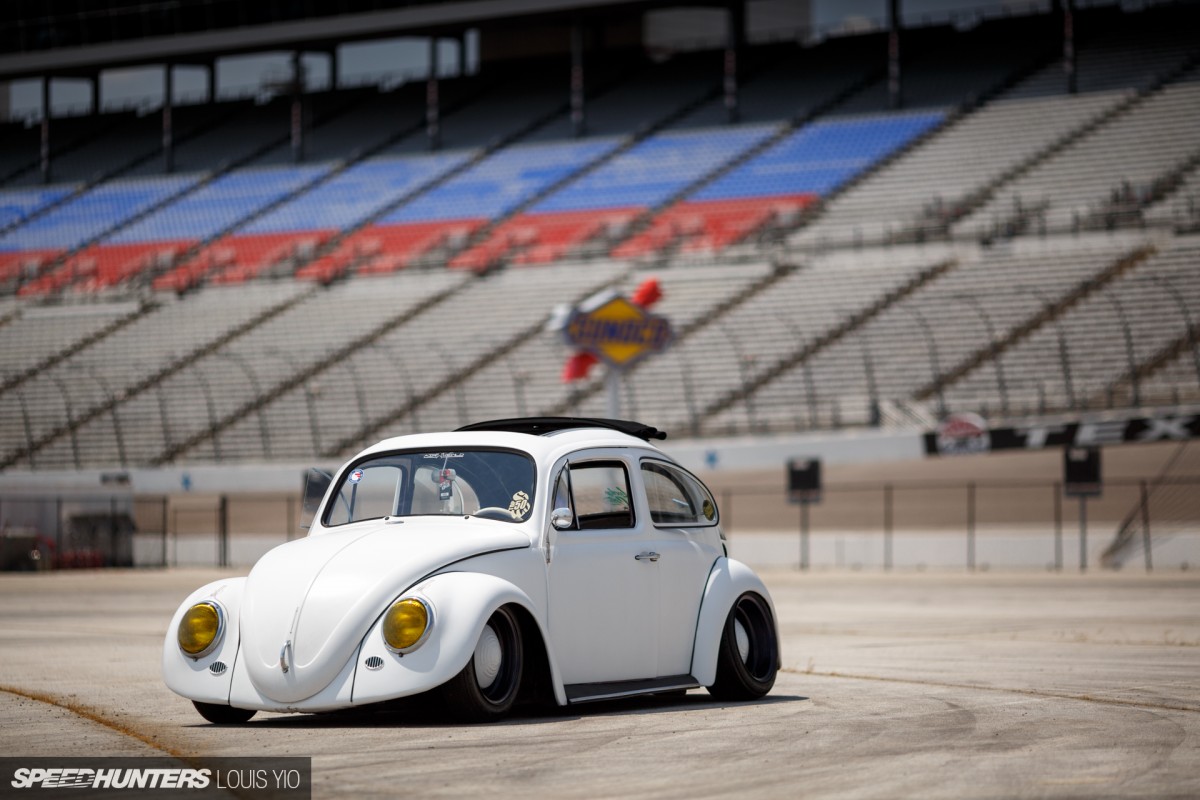 And then there's the third quality that might draw someone to spark up a conversation about a stranger's car: familiarity.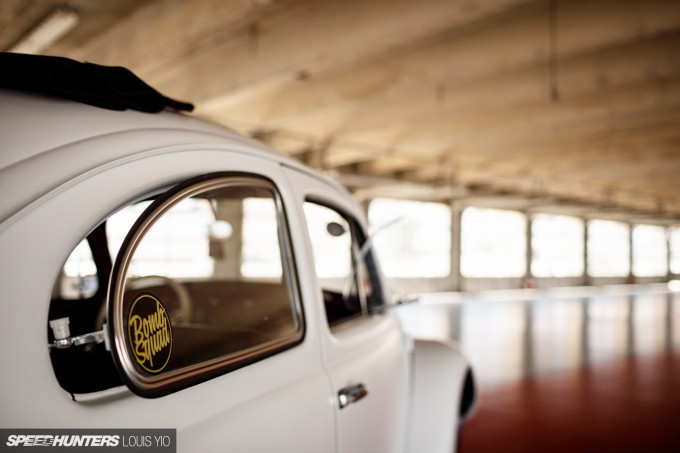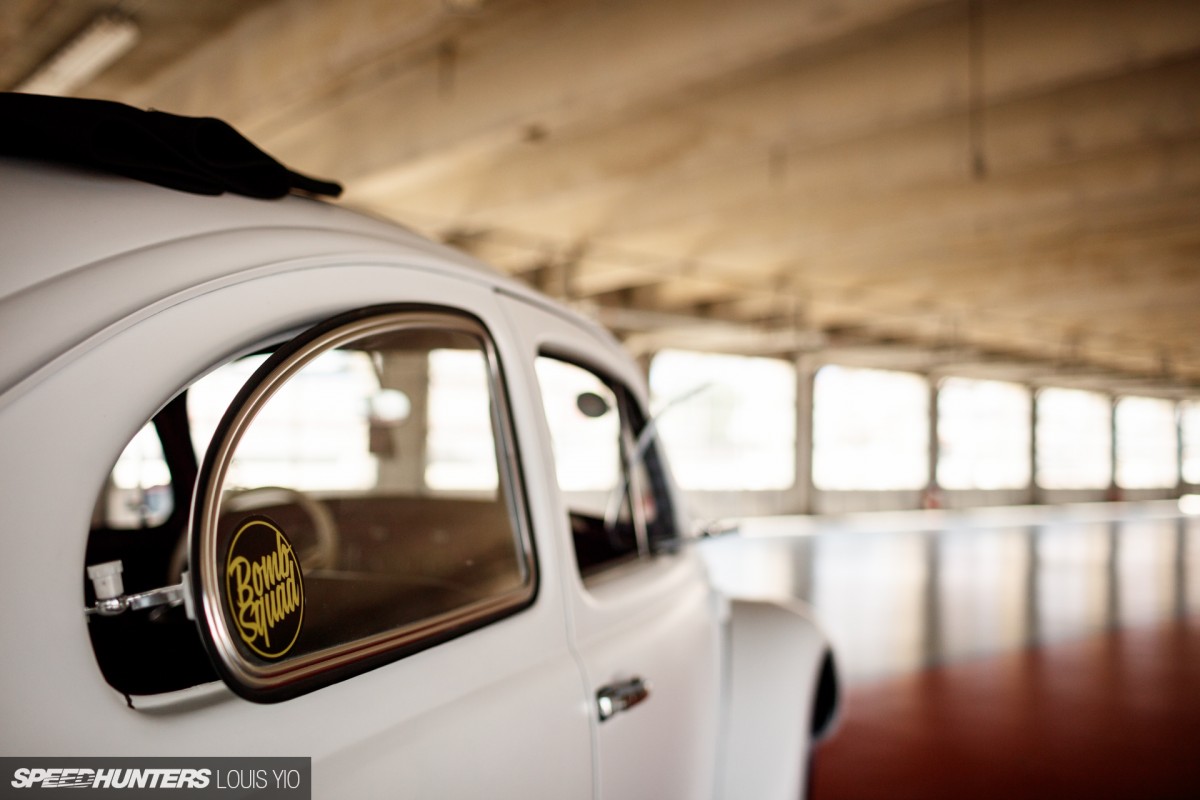 Sure, the rare and exotic stuff might get plenty of attention, but people love being reminded about cars they know. And who isn't familiar with the original Volkswagen Beetle?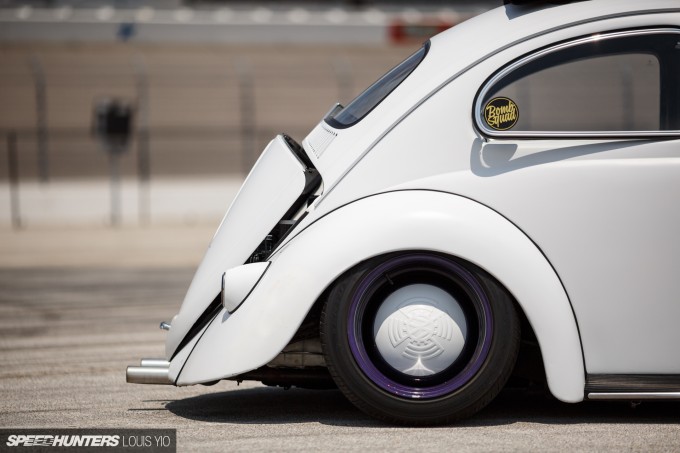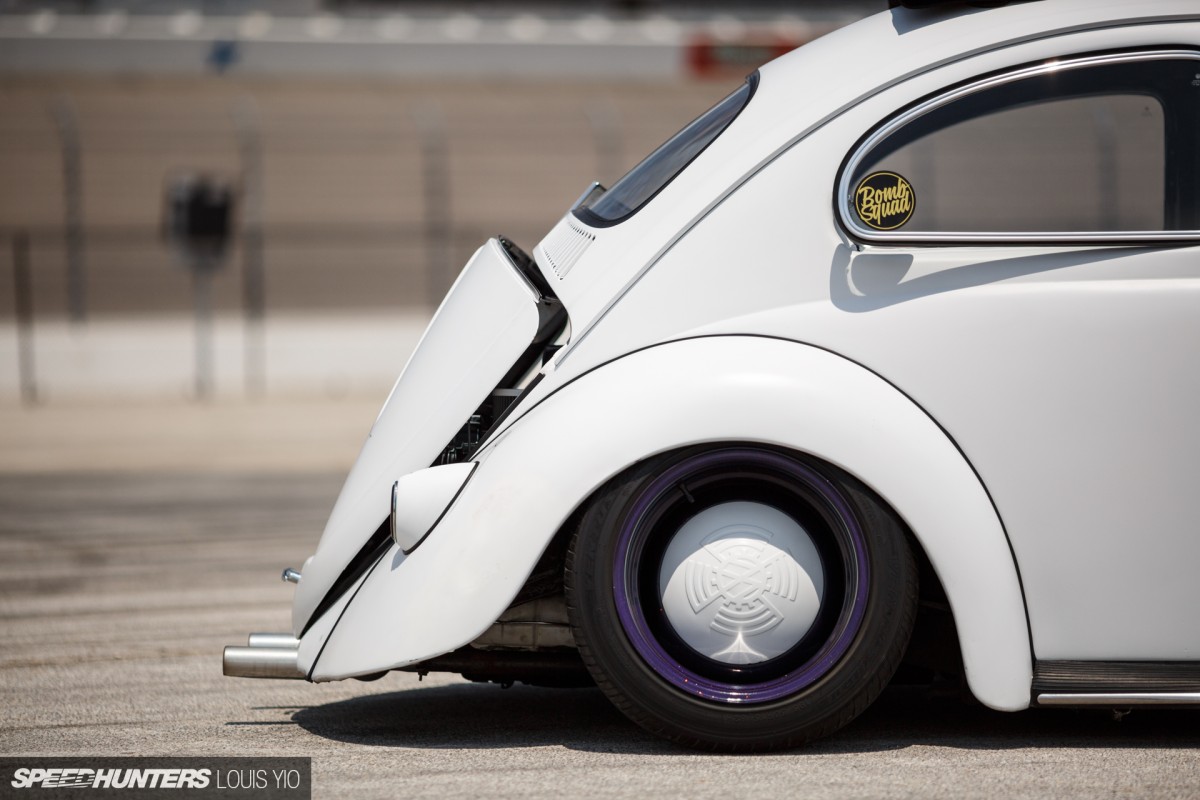 When Johnny Siamro would head out for a cruise around Dallas, Texas, in his 1961 Beetle, it seemed liked he couldn't go a mile without being approached by someone who wanted to know more about the car, or had a story about a Beetle that they used to own.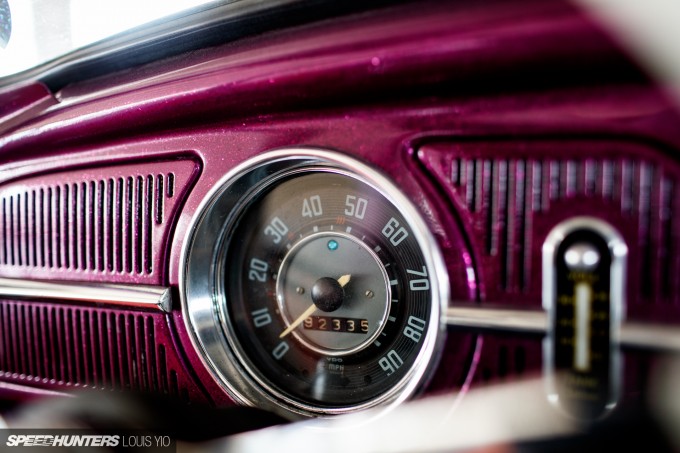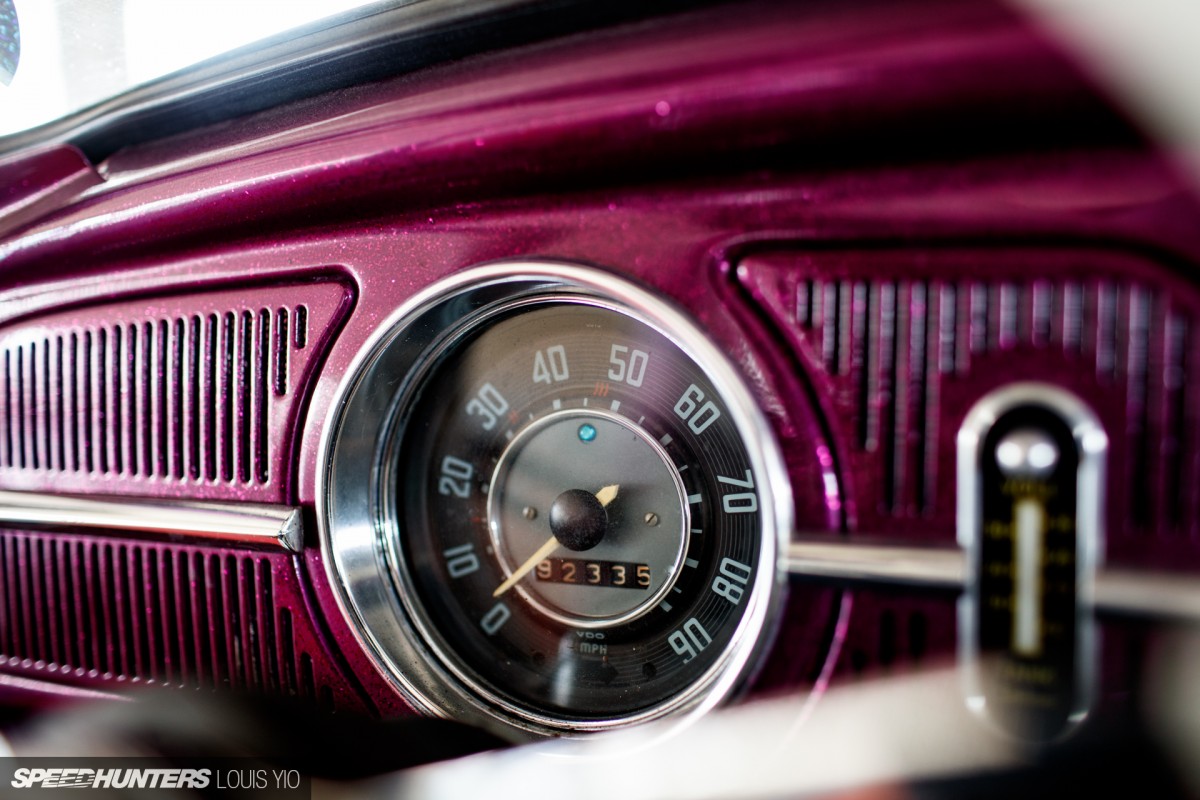 The iconic Volkswagen is, after all, one of the world's most recognizable cars, and you'd be hard pressed to travel to any country where automobiles are a big part of the culture and not find someone who didn't have at least one classic Beetle memory to share.
Air-cooled Cruising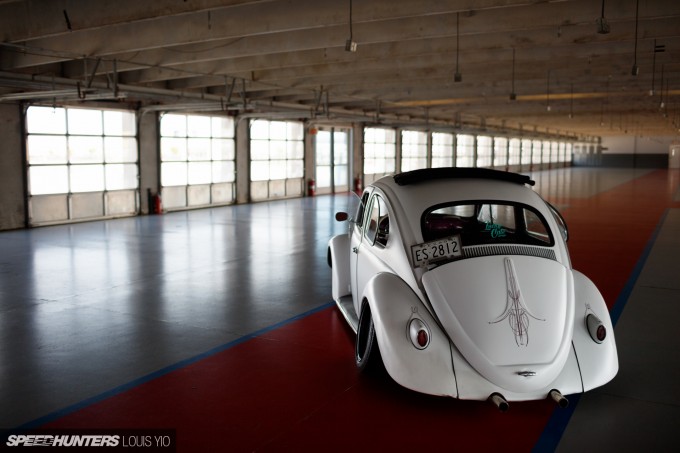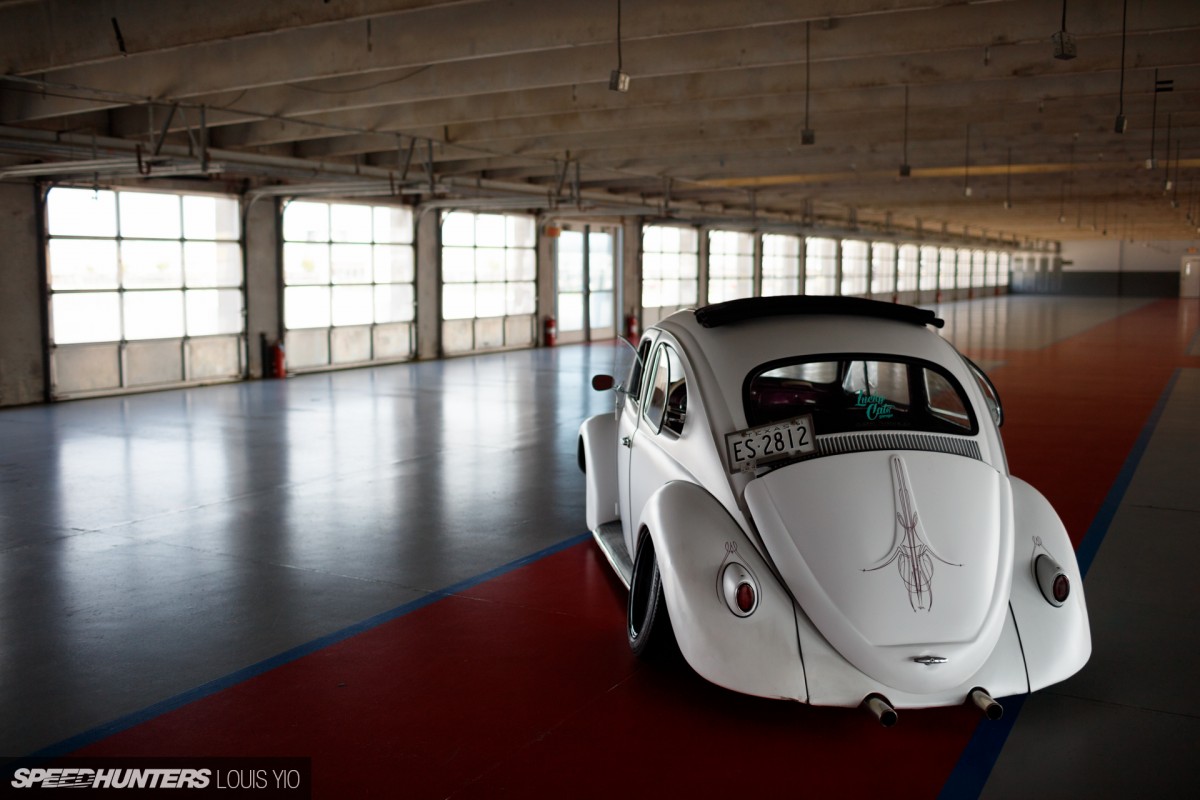 Of course, this particular Beetle is a bit different than your typical example, with plenty of custom touches that give the classic machine even more personality.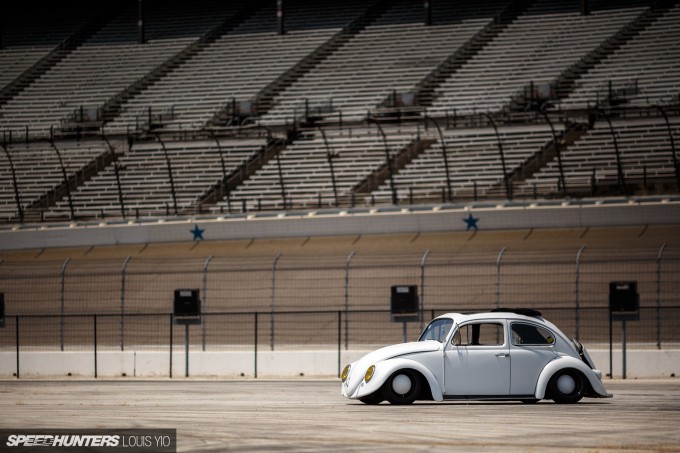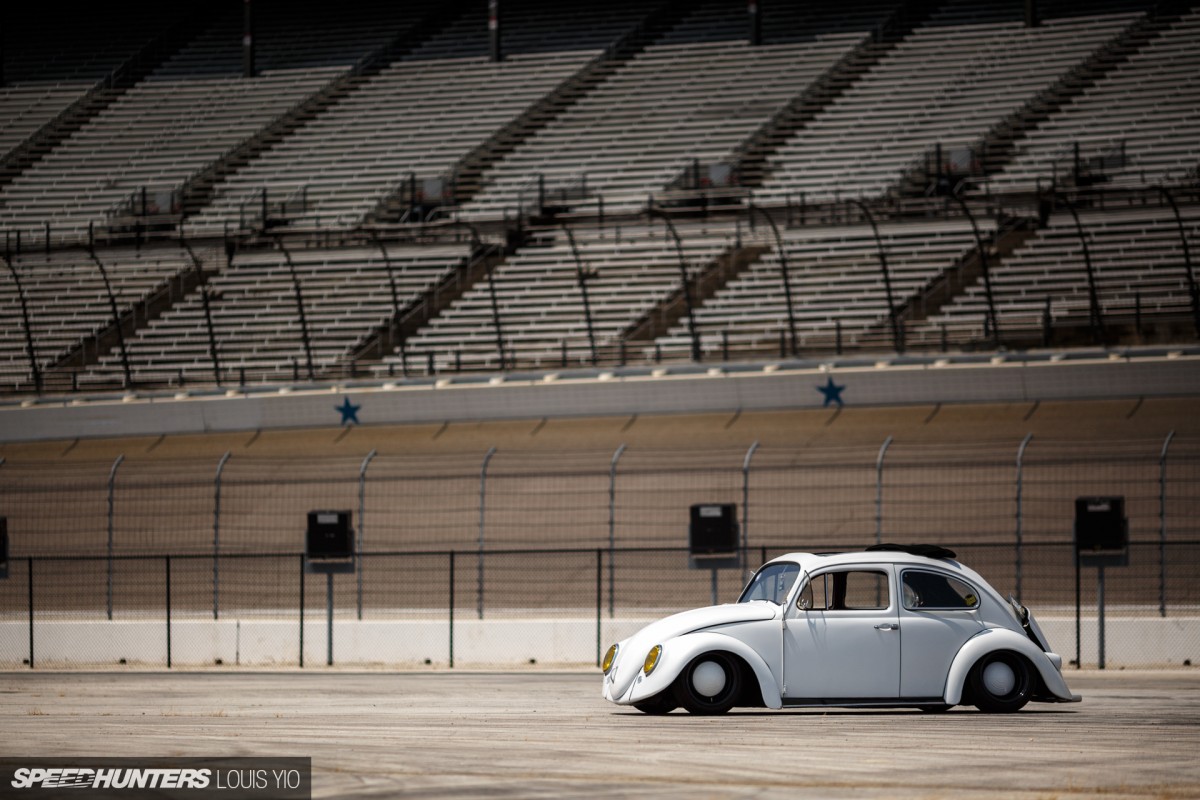 Rather than being the man responsible for putting the car together, Johnny considers himself a mere caretaker for this piece of automotive history. The VW had been around the Dallas automotive scene well before Johnny acquired it and long before we stumbled across it during the Offset Kings show at Formula Drift's Texas round and awarded it the FeatureThis prize.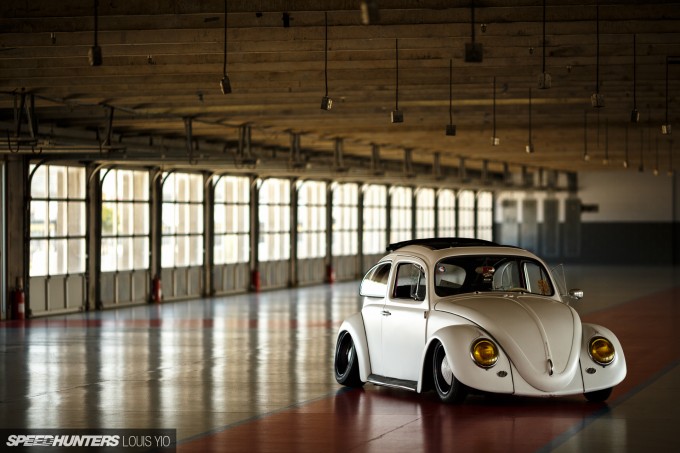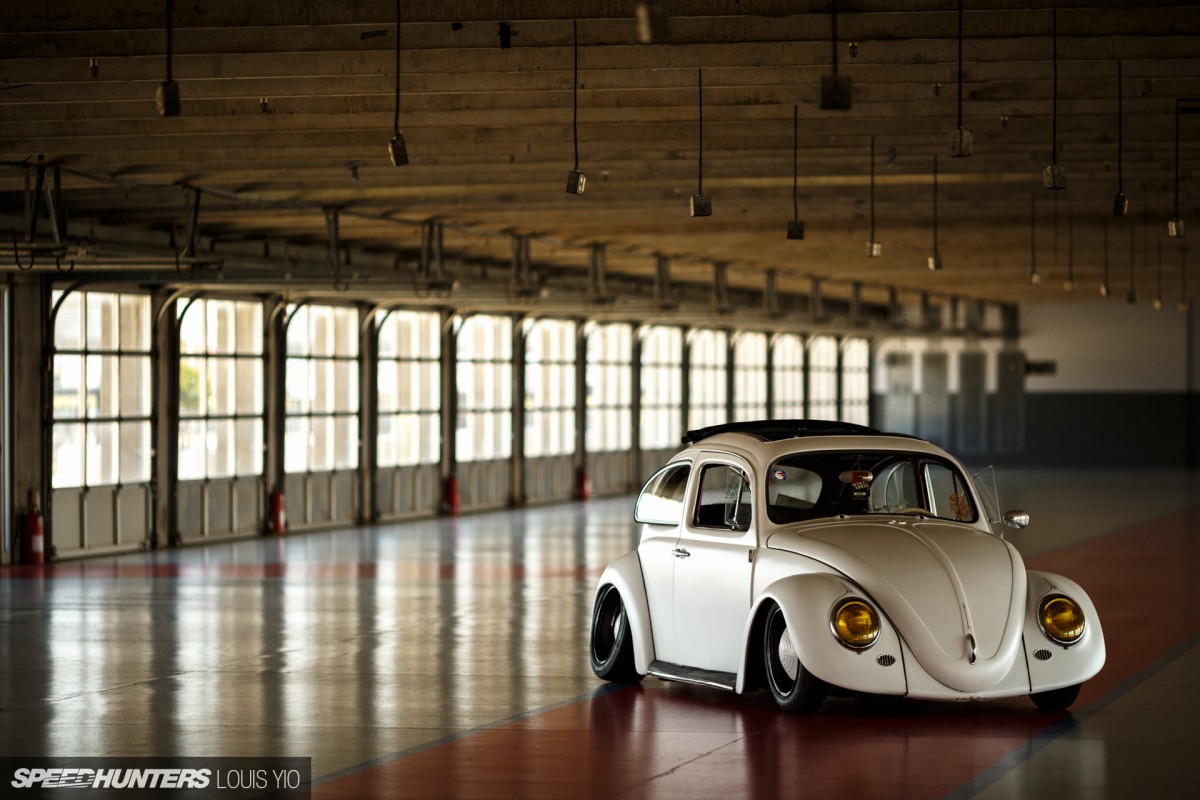 While all of the Beetle's owners have added their own small touches, Johnny credits its previous owner, Bryan Heftler, for all the praise the old Volkswagen receives.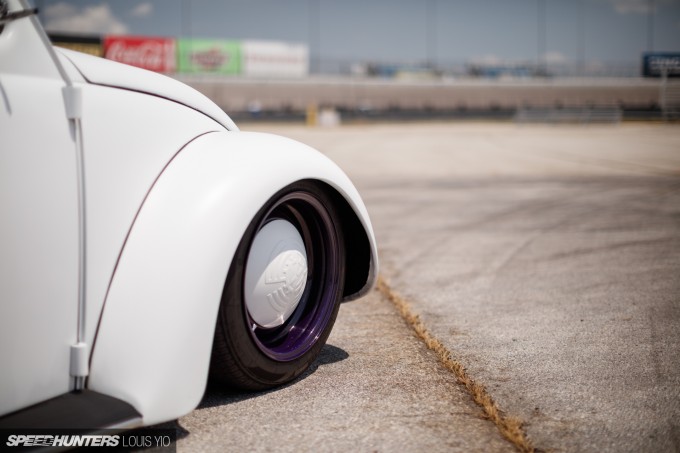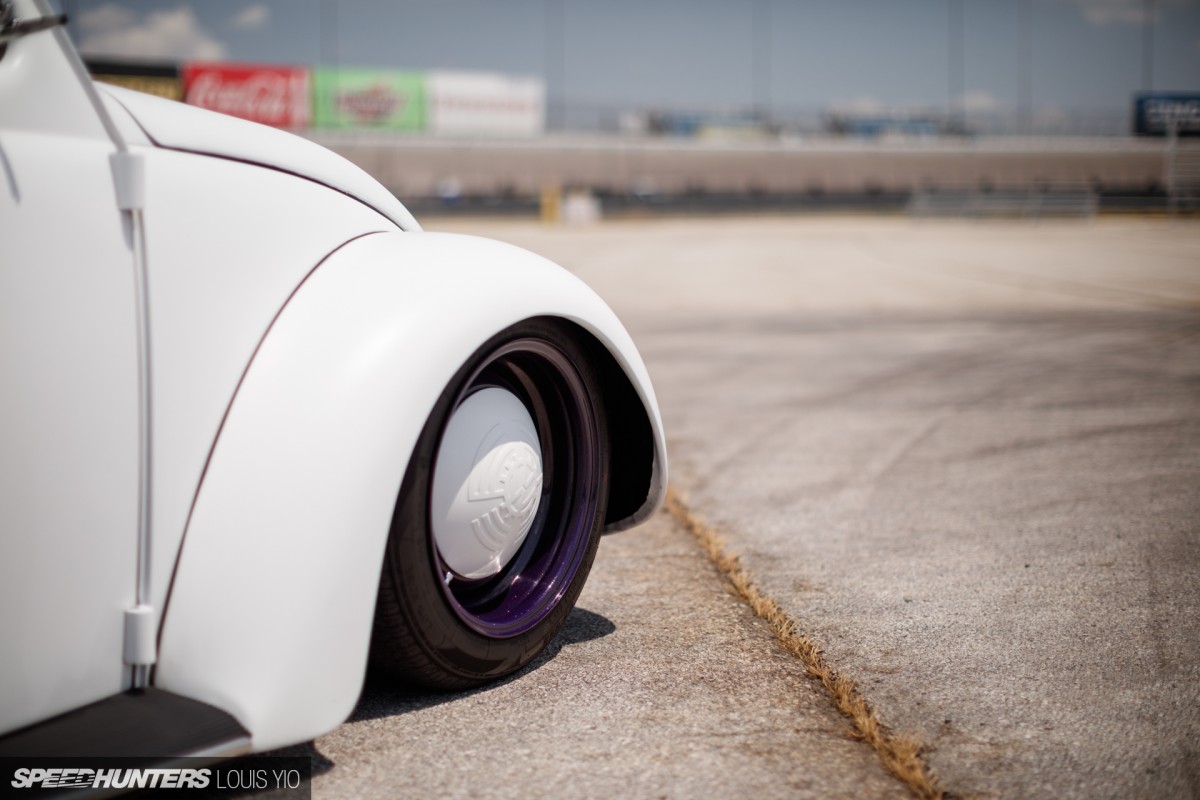 It was Bryan who's responsible for most of the custom work the car has seen, including the aggressive static drop which features a four-inch narrowed beam up front.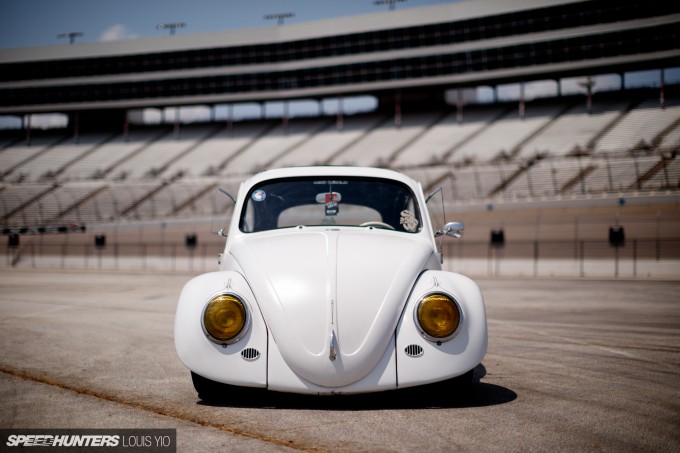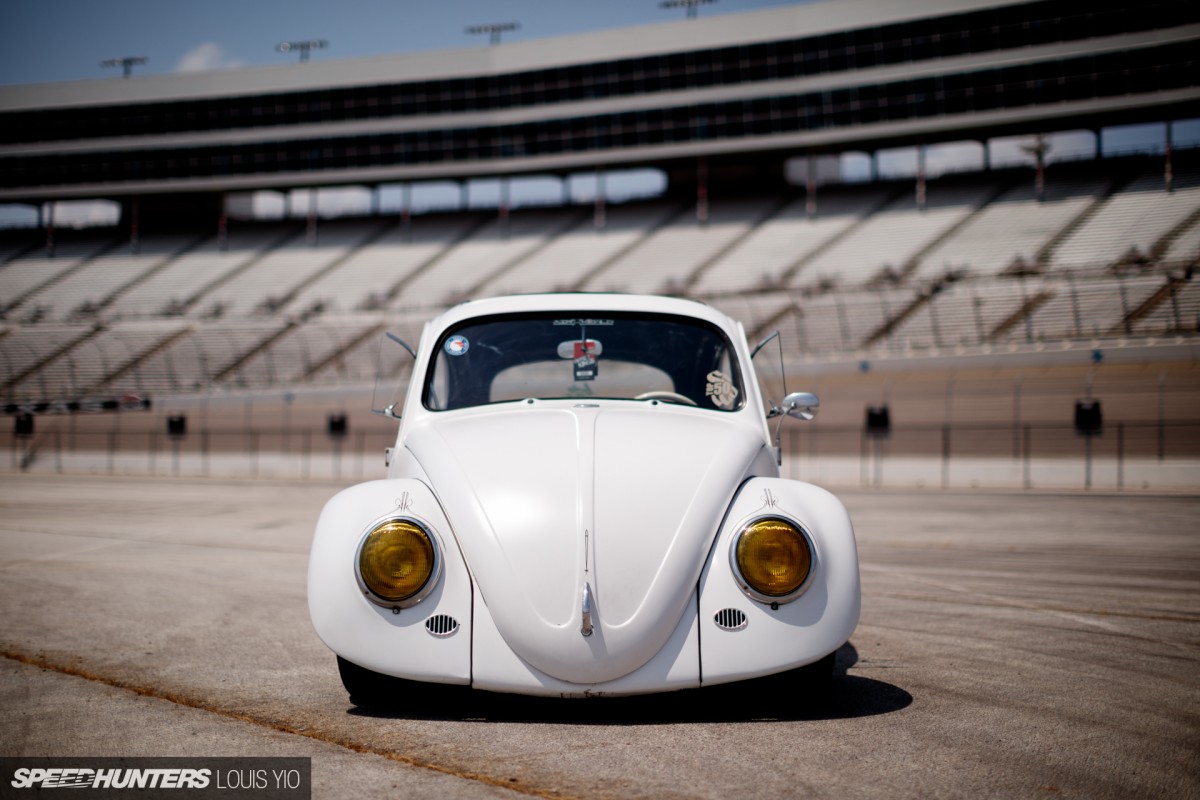 The body retains much of its original charm, but the bumpers have been removed, the front fenders shaved and the whole car accented with a matte white paint job.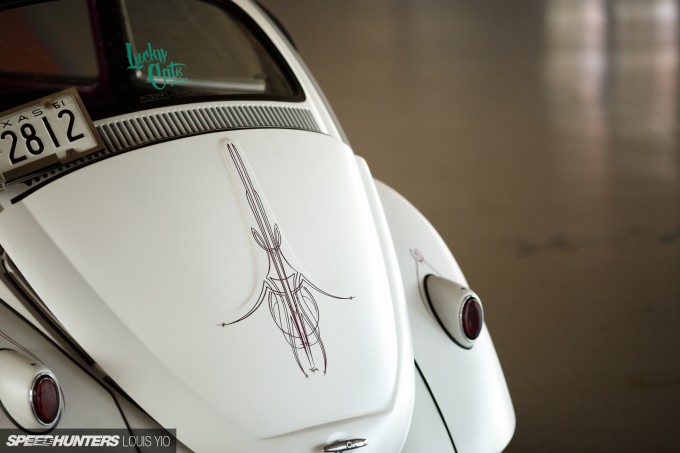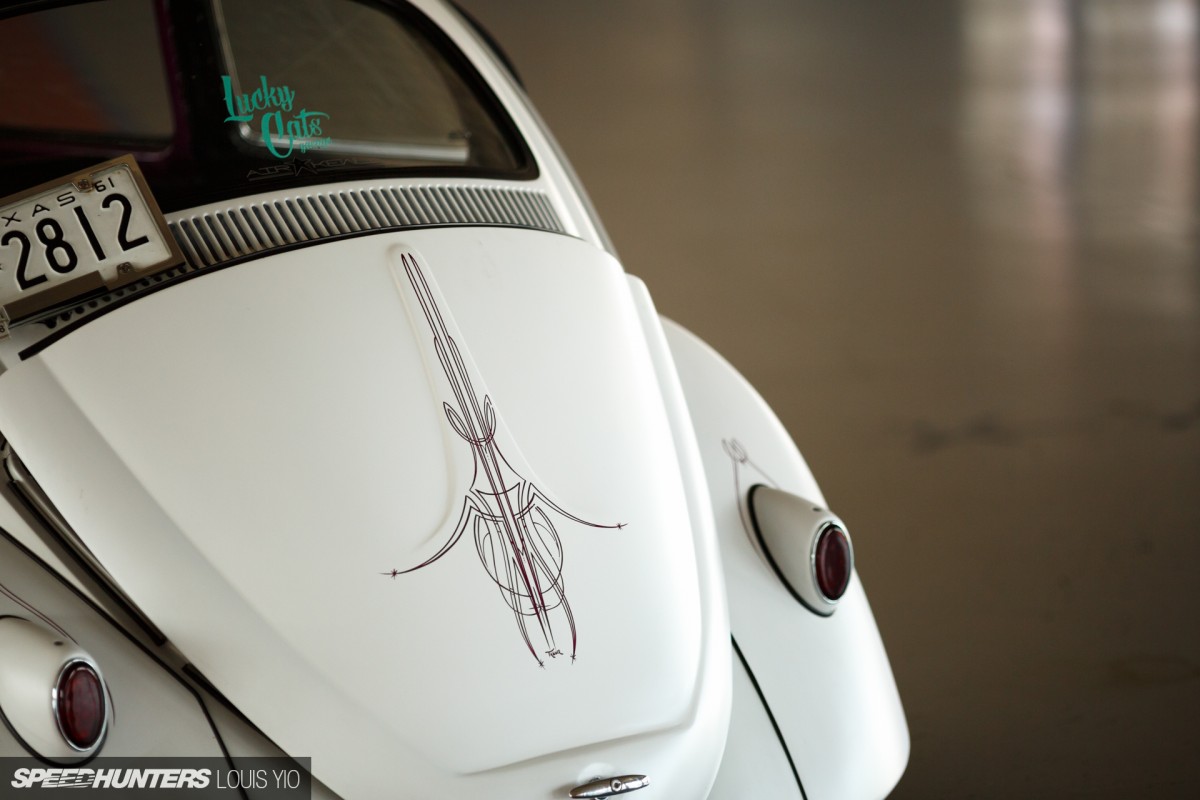 And finishing it all off is a bit of old school pinstriping performed by a local painter who goes by the name of Tanner.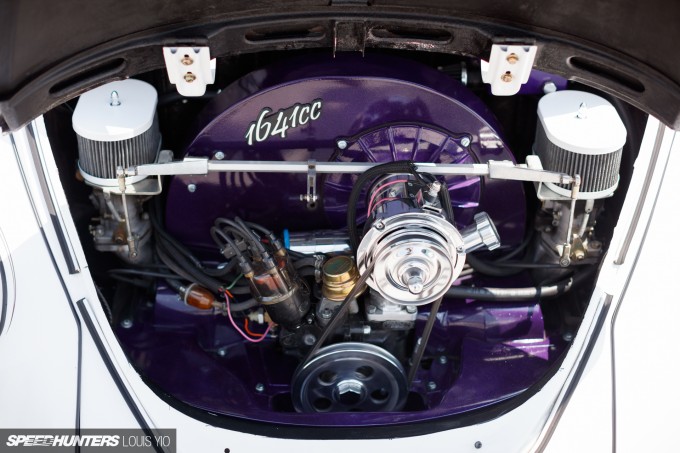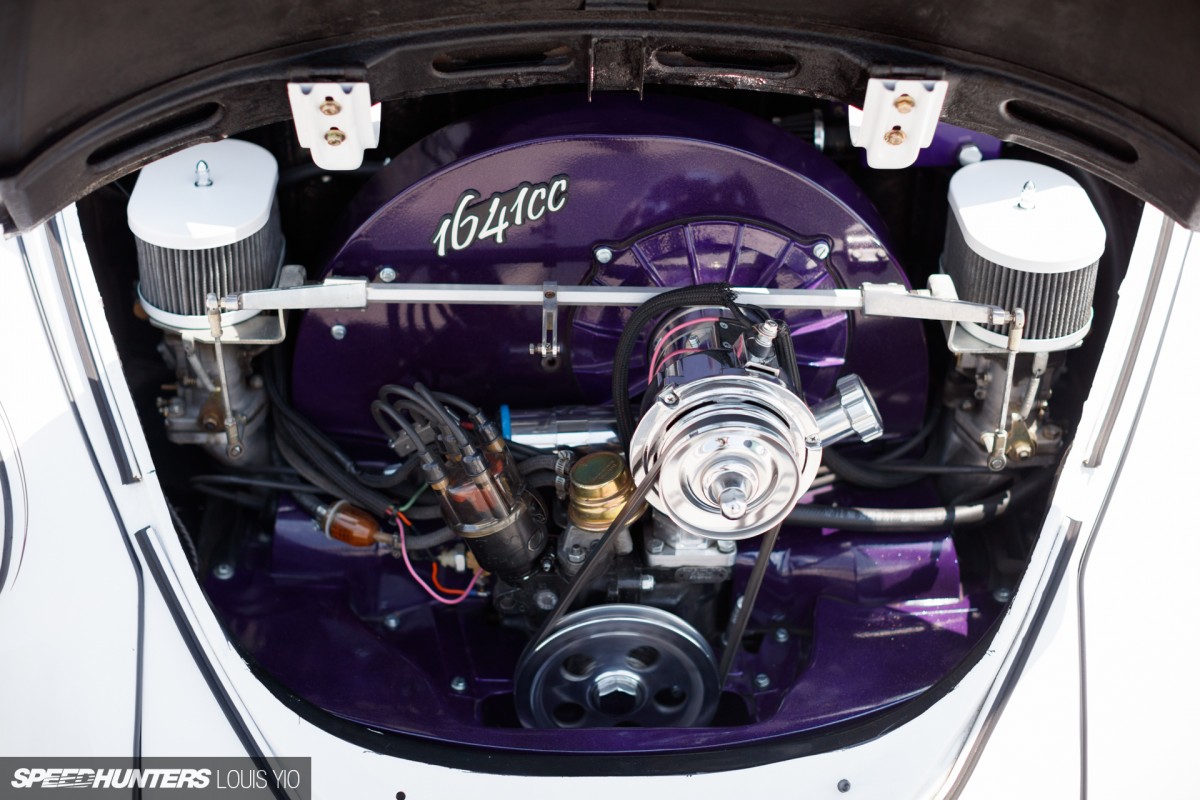 While it's not uncommon at all to find Beetles with heavily modified engines tucked beneath their deck lids, this car is more about cruising than it is performance. In true air-cooled Volkswagen form, it's nothing exotic but it's reliable and gets the car down the road.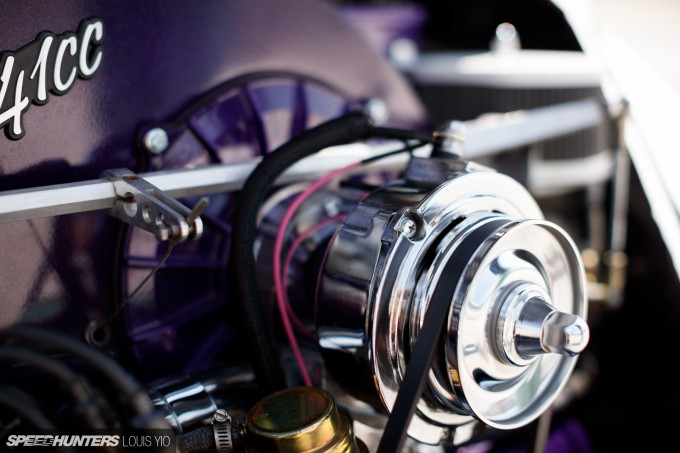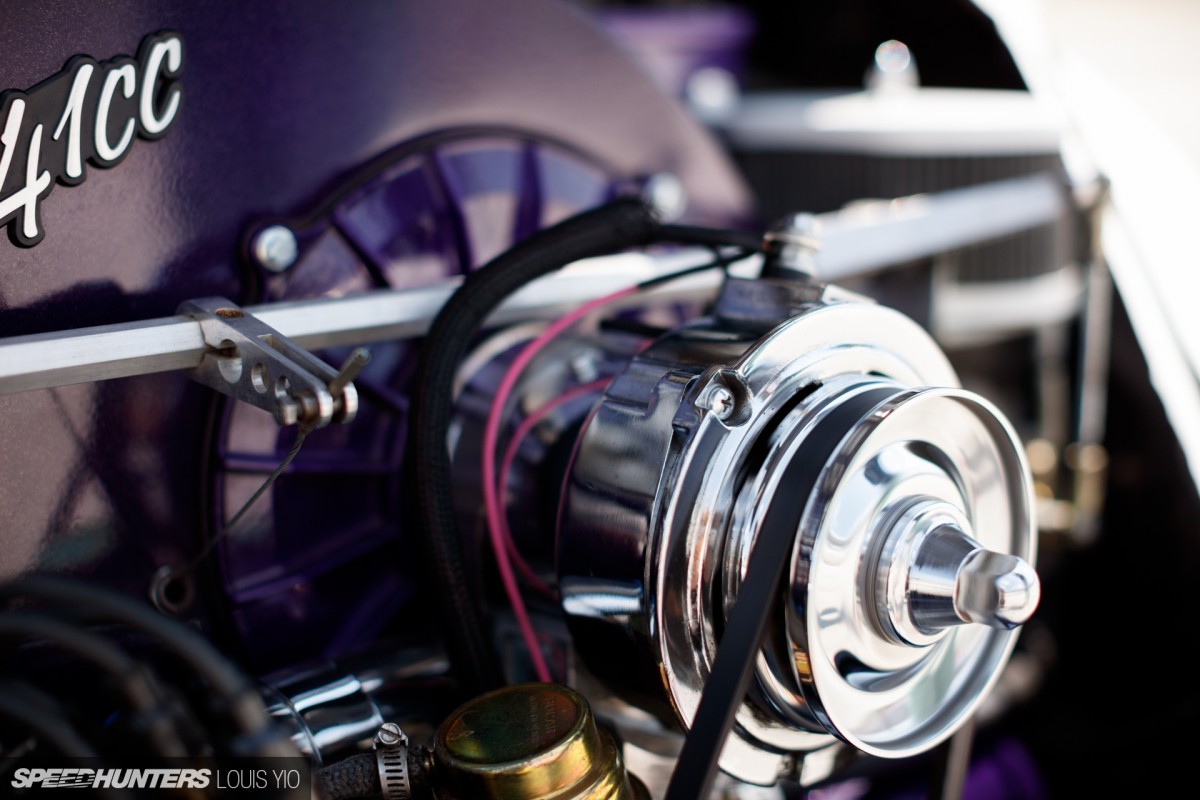 The fully rebuilt motor displaces 1643cc, and along with a dual carburetor conversion the engine bay has been dressed up with chromed accessories and purple painted accents.
Analog Satisfaction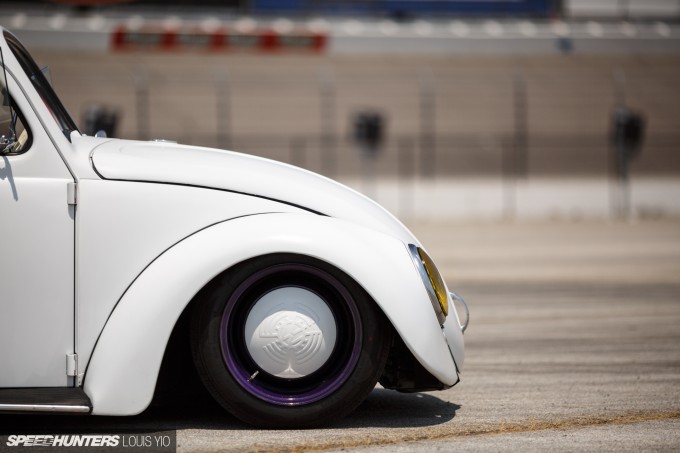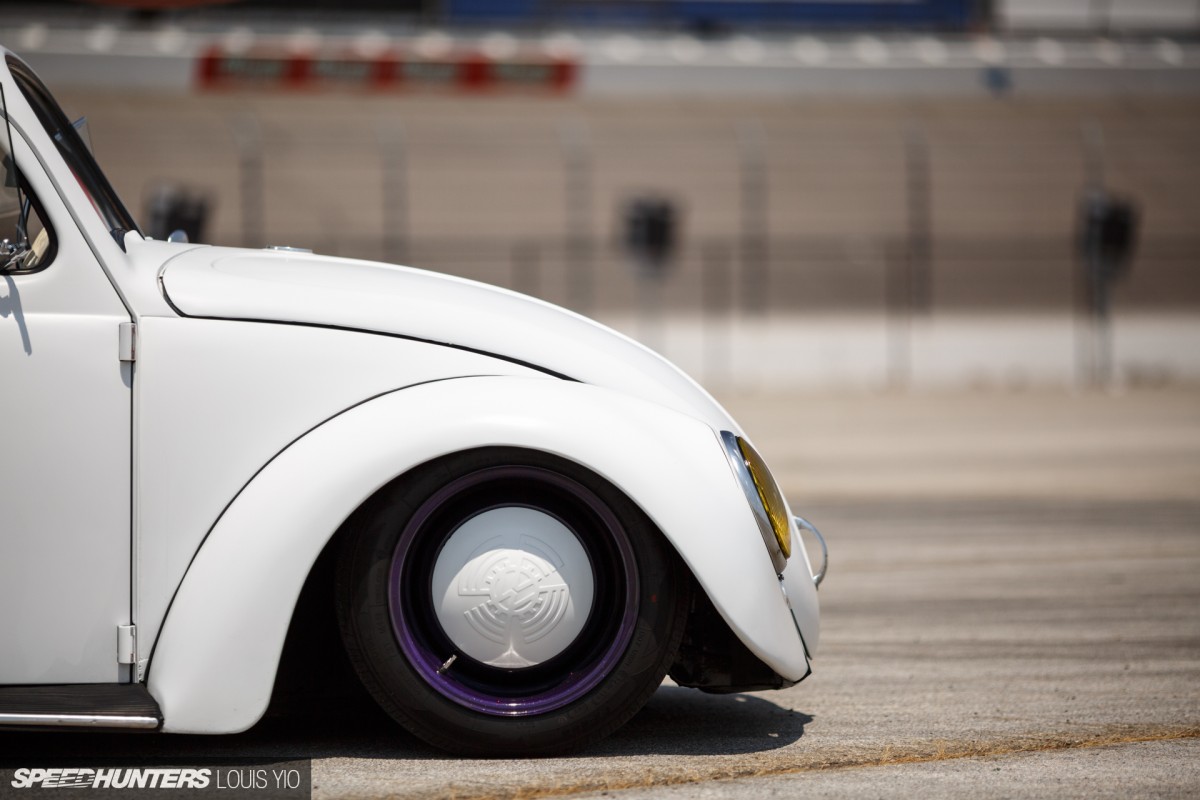 It's the same shade of purple which is seen on the Beetle's smoothie-style steel wheels, as fitted with matte white painted VW hub caps.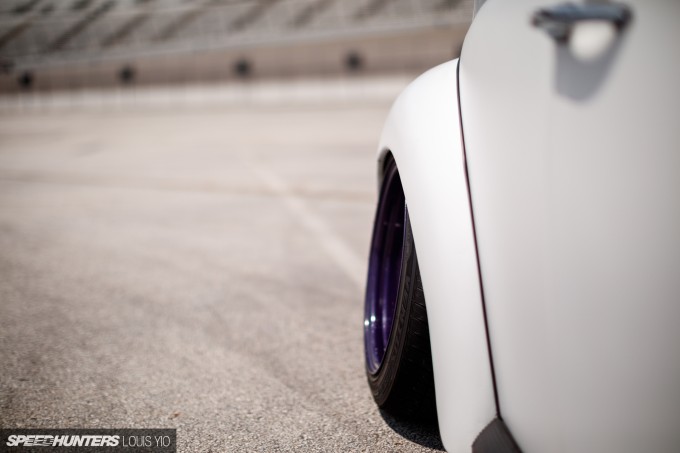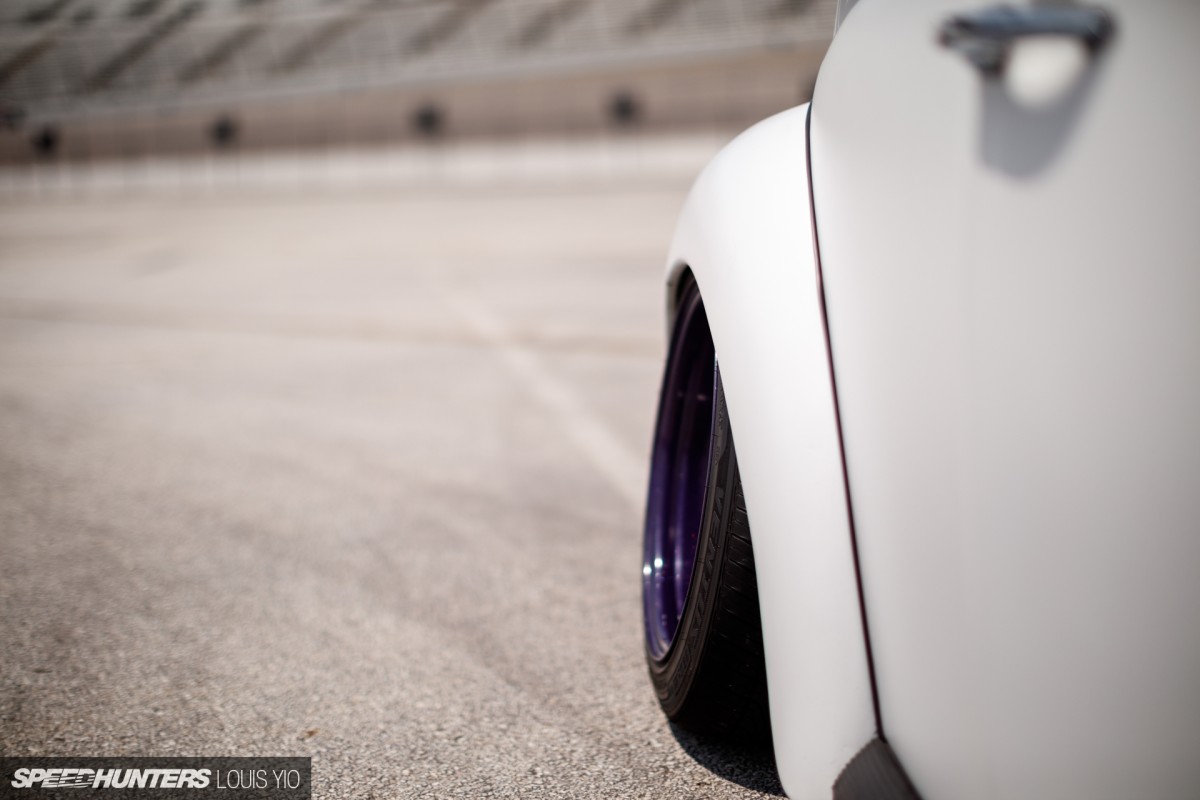 The wheels measure 15×5-inch up front, and a much wider 15×8-inch in the rear, with a large amount of negative camber allowing the steelies to tuck into the rear fenders.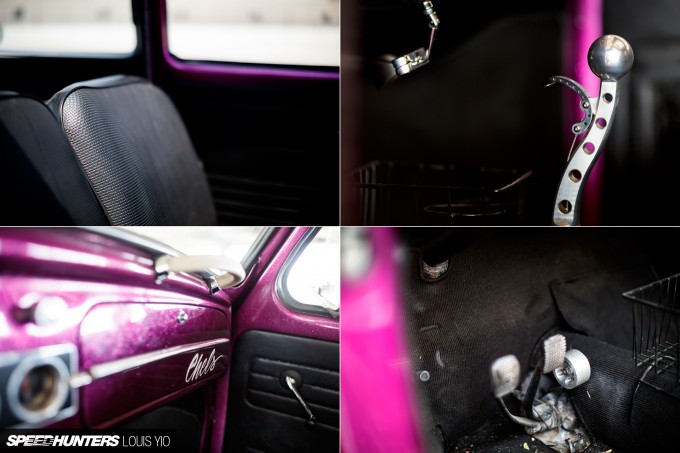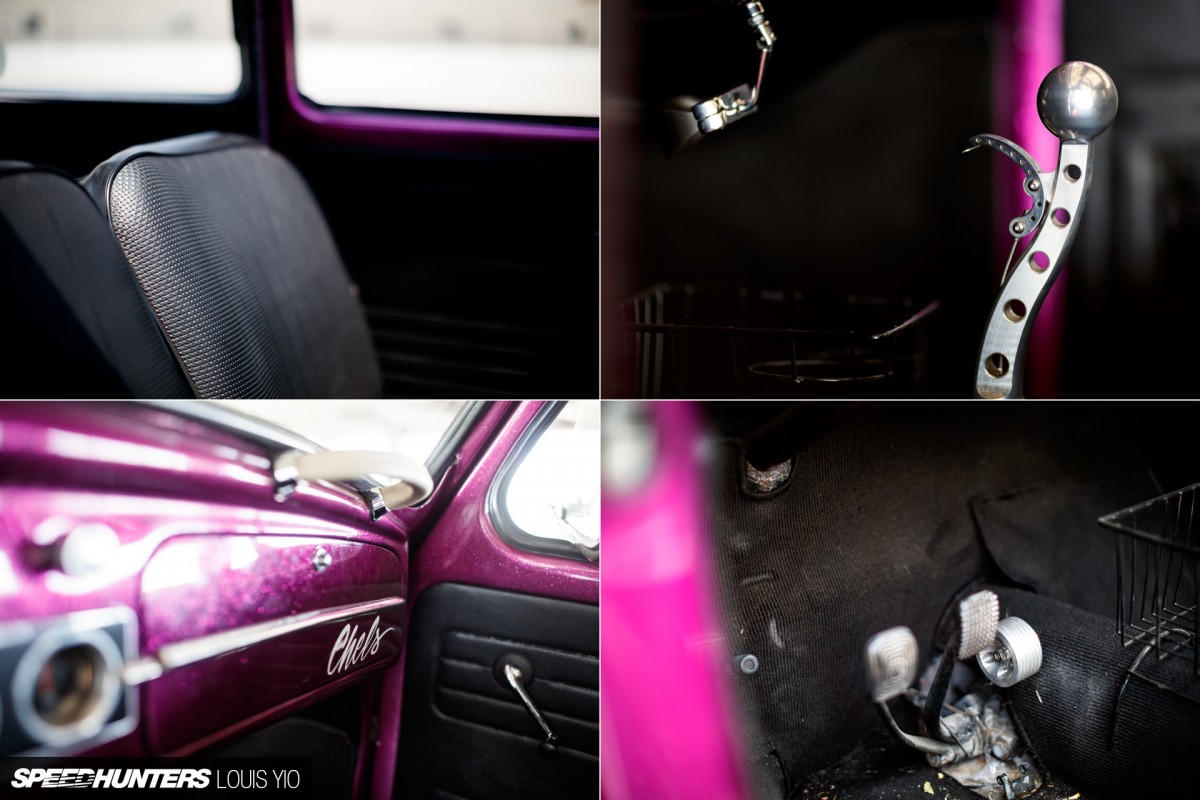 Inside the cabin of the Beetle you'll find refinished black seats and a coat of metallic purple flake paint that covers most of the interior panels. Other custom bits include a roller gas pedal and a billet short throw shifter.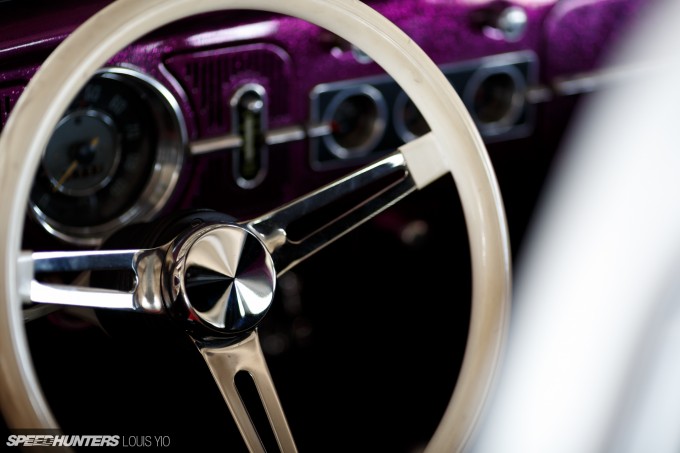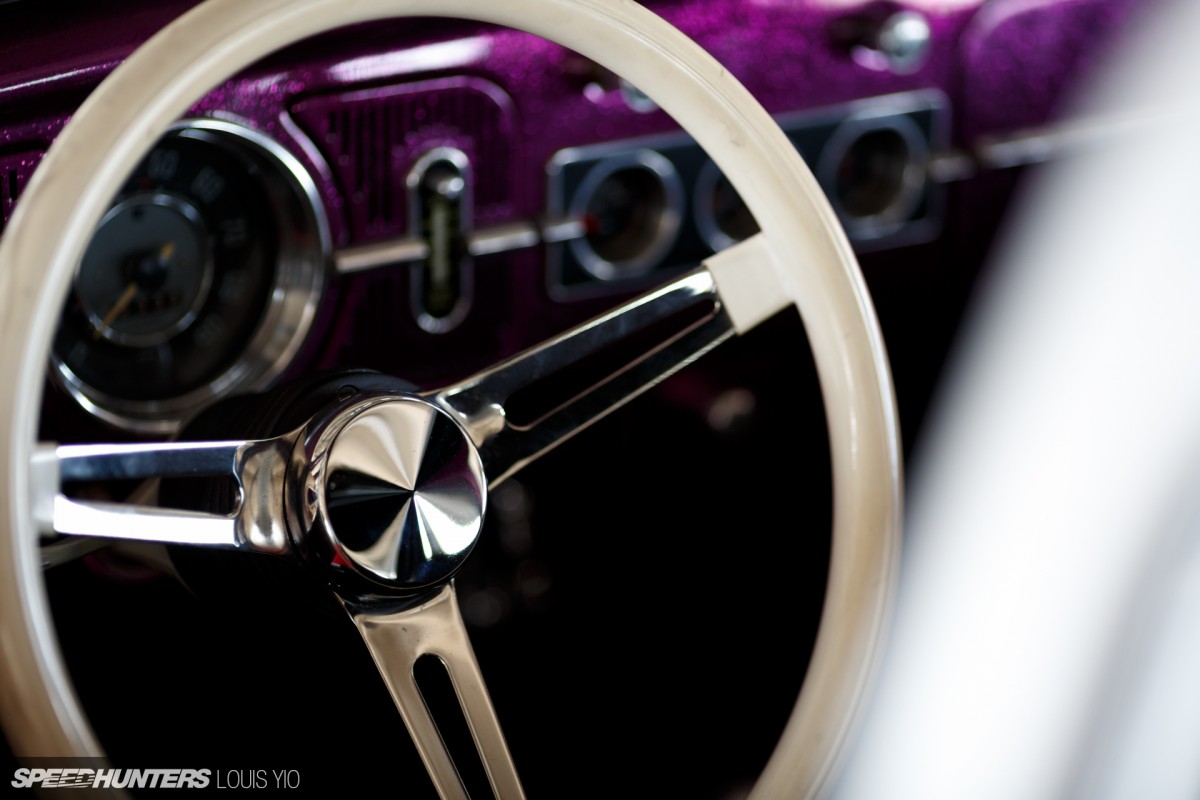 Last but not least are a set of European gauges and a white-rimmed, deep-dish steering wheel for that old school custom look.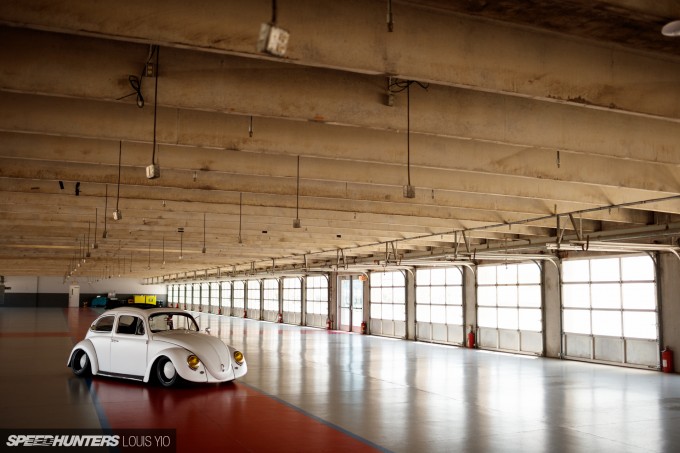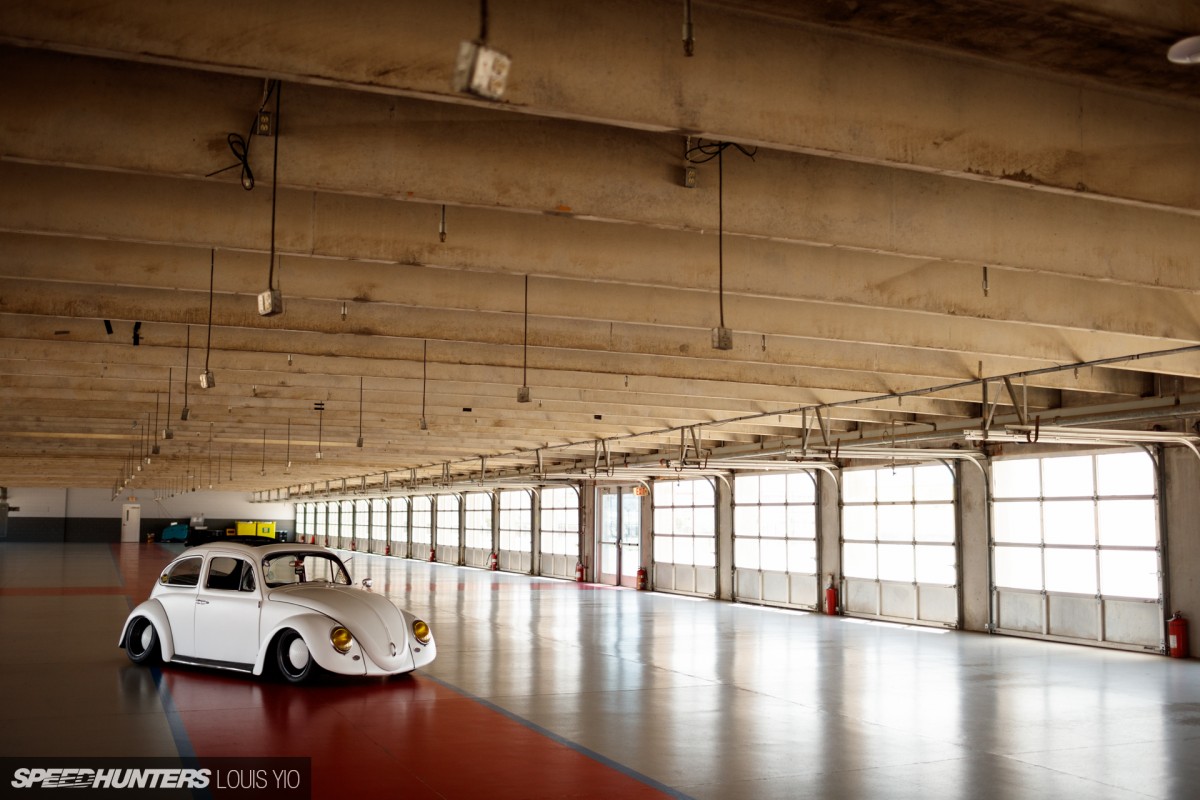 As mentioned earlier, Johnny just considers himself one of the Beetle's many caretakers and he recently sold the car to a new owner so he could finish up an Audi A4 Avant project.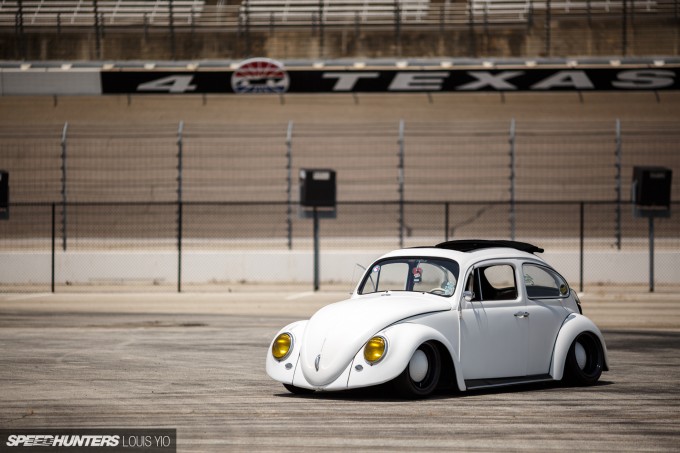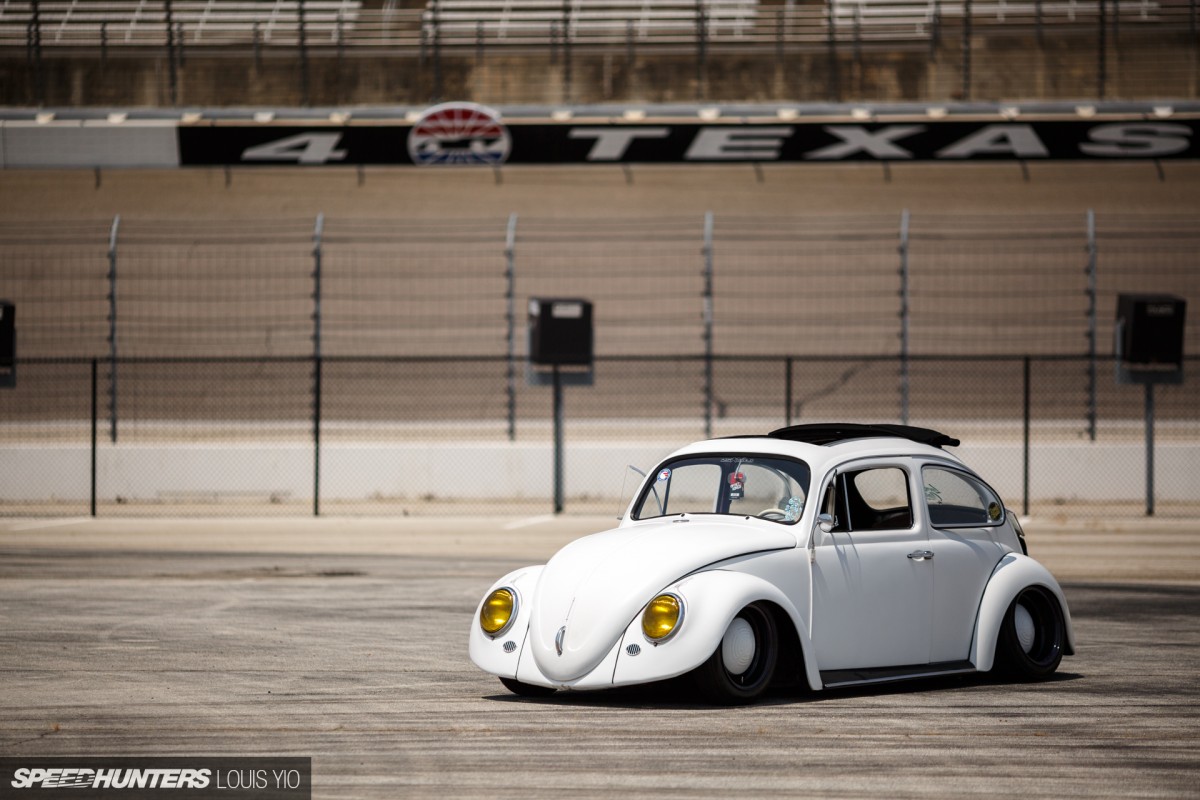 He knows it will be a big jump going from the fully analog Beetle to a modern Audi, but Johnny still considers the old VW one of the best cars he's owned. And while he was sad to see it ago, he knows the Beetle still has plenty of joy to give – both to its future owners and anyone else who might encounter it out on the road.
Mike Garrett
Instagram: japanifornia_media
mike@speedhunters.com
Photos by Louis Yio
Instagram: lusciousy
Cutting Room Floor