The popularity of Toyota's AE86 in Japanese drifting circles isn't showing any signs of waning, so I wasn't at all surprised to see a massive 4A-G class at the recent Black Mark Day drift event.
It's almost a resistance to the big-power builds that are slowly becoming the norm even at grassroots level, which is good, because it's nice to have a variety of cars and driving styles. And we all know how hard you have to push yourself as a driver to keep up with powerful cars when you're behind the wheel of something with 150hp at best!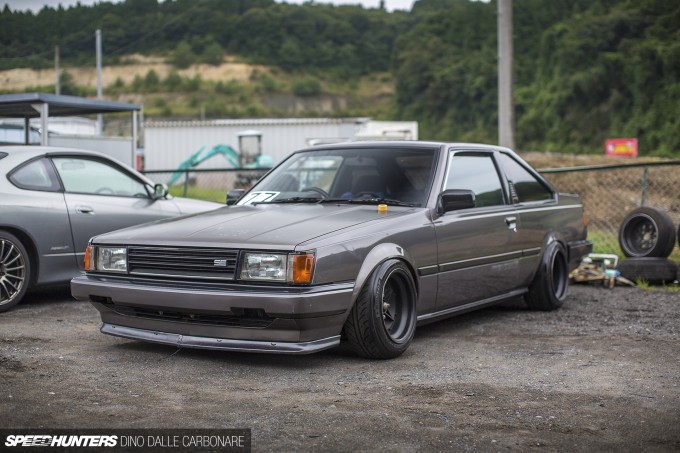 And it's among the sea of these high-revving, screaming AE86s and KE70s that I came across this rarity – an AA63 Carina GT-R.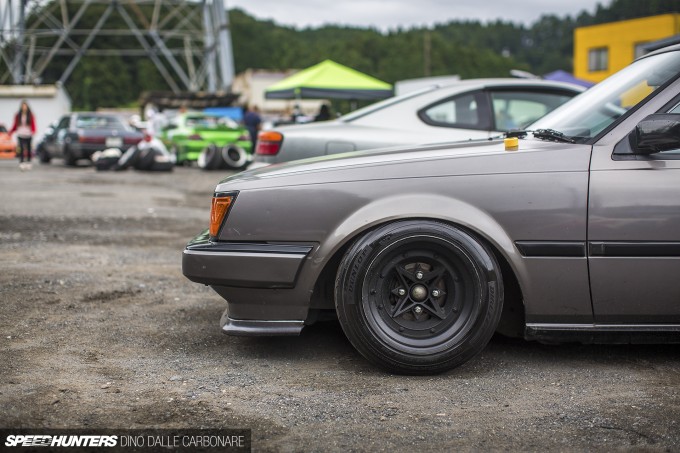 The angular coupe was sitting on a set of Techno Phantoms, painted with a few coats of flat black and wearing appropriately-chunky rubber.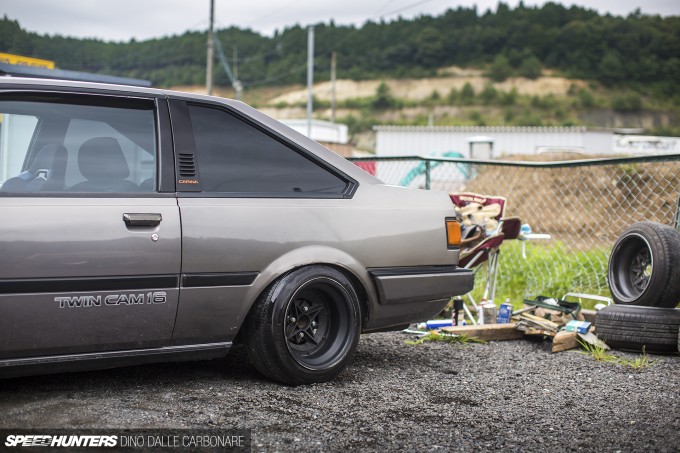 Aside from a few bruises around the rear arches, probably caused by an attempt at persuading them to accept the tighter-fitting wheels, the car was pretty much spotless.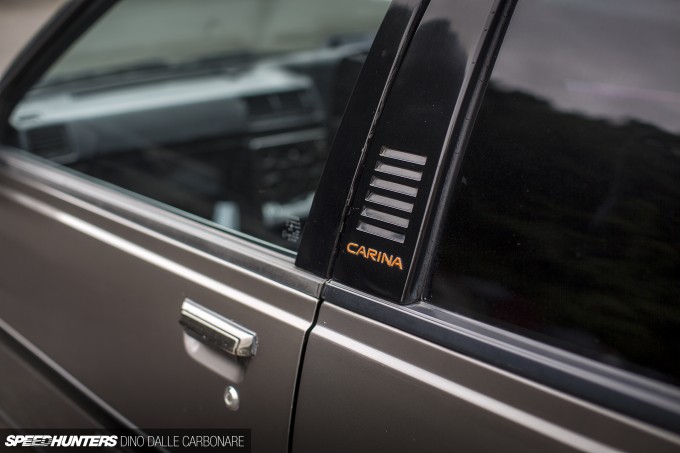 I come across quite a few AA63 Carina sedans, but a two-door GT-R version… I really can't remember the last time I saw one.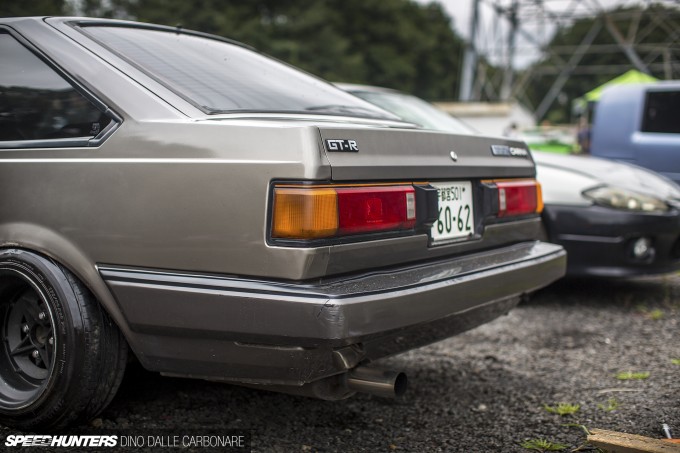 These things are truly rare. They still maintain the boxy sedan look, but it's stretched out over a more flowing coupe body.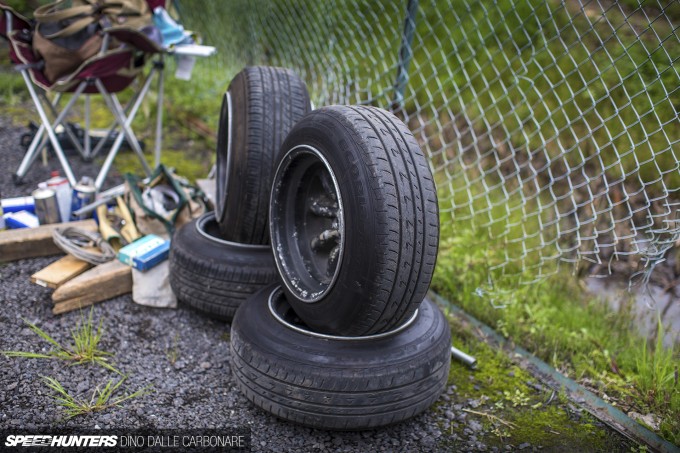 I stumbled on the car early in the morning, so the owner hadn't yet had a chance to fit his drift tyres at the back – specifically stretched 14-inch budget rubber mounted on RS Watanabe wheels that look like they've seen a lot of action.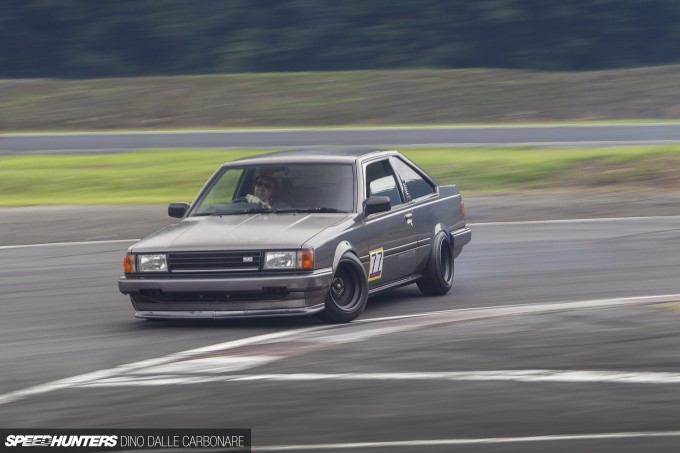 Of course, little power means you don't go through tyres anywhere near as quickly as owners of turbo cars do, and the guys in this class had one or two pairs of spares only. Drifting on a budget right here!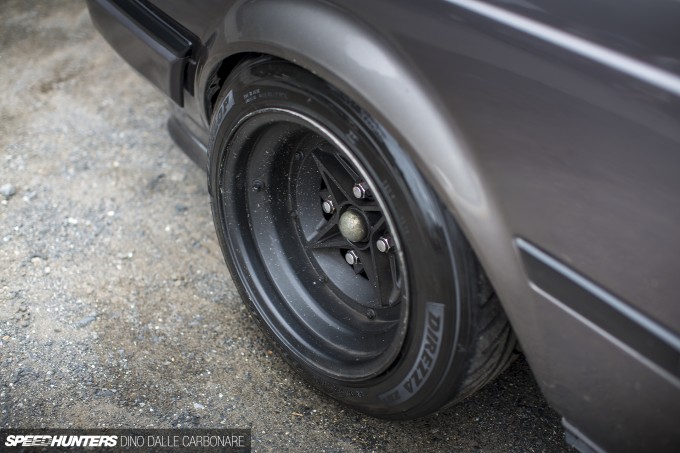 Sticky Dunlop Direzzas take care of providing grip at the front.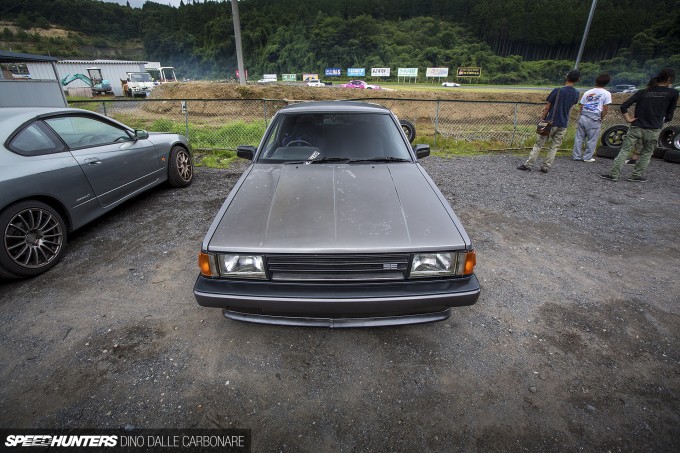 I really love how these cars require only a few simple touches to look their best.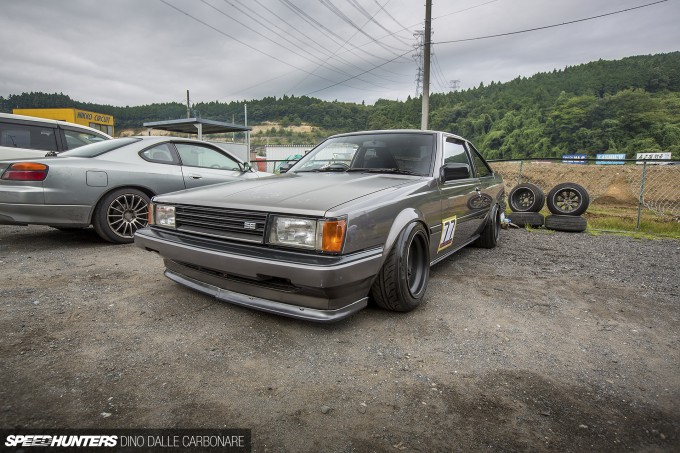 Throw on a front lip spoiler and roll the fenders are you're ready to go.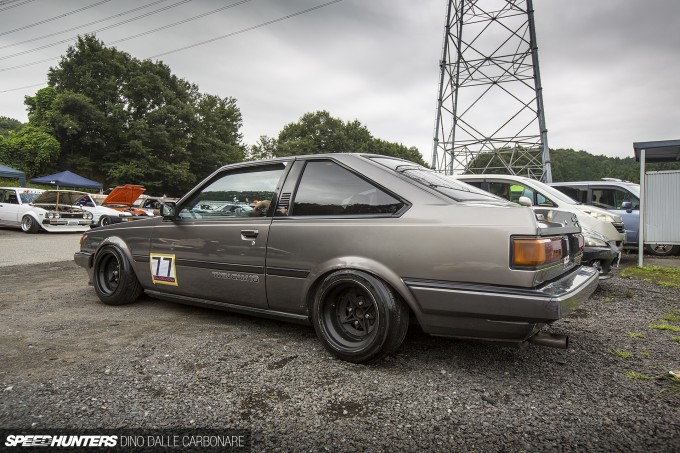 It's not hard to see why there's an ever-growing attraction to these rides from the '80s. Given the sheer variety of body styles and the fact that they look nothing like the cars that manufacturers are churning out today, there's a lot to love.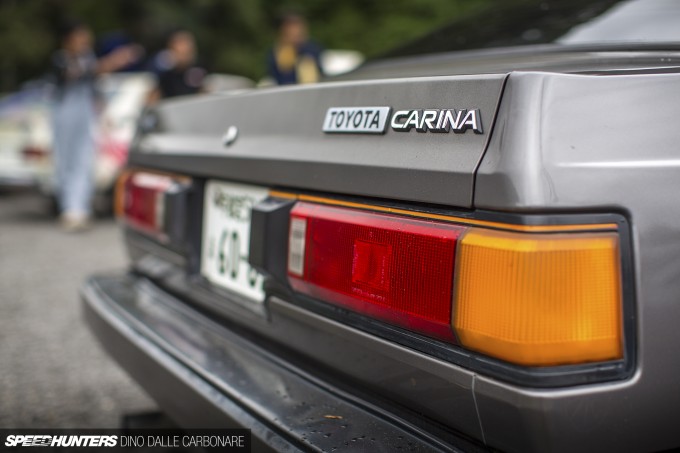 This car had obviously been cared for during the first part of its life as it's in great shape, right down to the various trim pieces. Either that or Toyota used to build cars a little better back then. A bit of both for sure.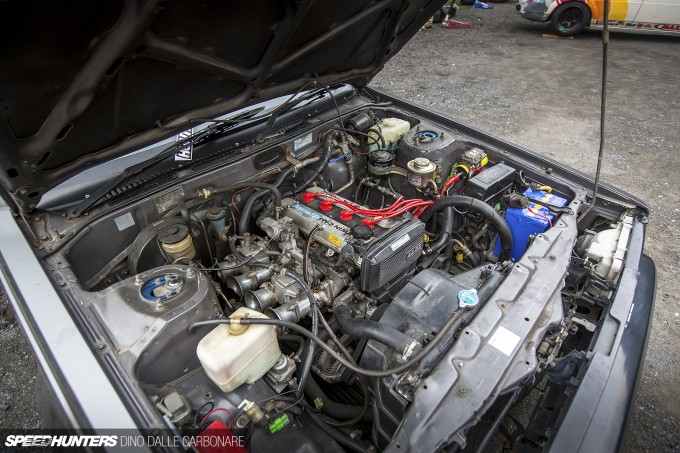 I asked the owner to give me a quick look under the bonnet and a swarm of Corolla owners came over, including Taku whose black KE70 we saw in the main event post. The 4A-G in this car has traded its fuel injection for a pair of Solex side-draught carbs, and with that added a totally unmistakable character and feel.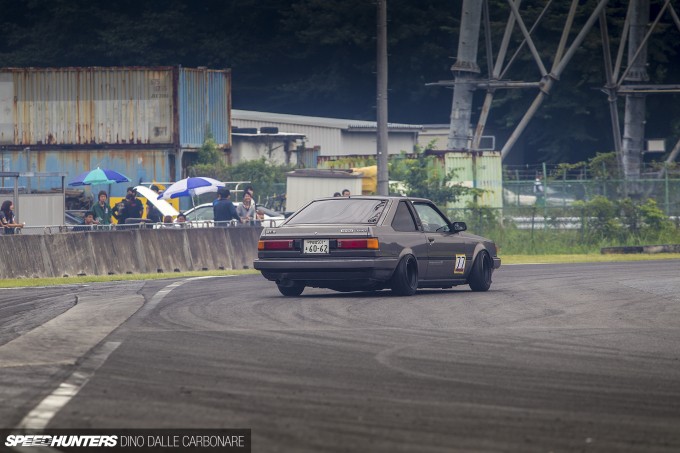 Despite being obviously under-powered compared to the big JZX builds out at Nikko on Black Mark Day, the Carina looked great sliding through the twisty infield section. But it was the smile on the owner's face that told the story – power isn't everything!
Dino Dalle Carbonare
Instagram: speedhunters_dino
dino@speedhunters.com