Introduction
A couple months ago I sent Speedhunters' ringleader Pedey a handful of photos from a few local events hoping for the opportunity to write another guest story. He essentially came back with 'that's cool, but how about a post that really gets into what makes Ontario, Canada, a Speedhunting-worthy locale?'
If there were ever a challenge for a Speedhunter in training this was it, and almost immediately after I accepted the self-doubt set in. How do I properly present the car community around me to such a large audience without misrepresenting it? After several stops and starts at writing this very article I came to the conclusion that the best way to do it would just be to do it. Because despite the fact that I'm bound to miss or unintentionally snub a niche, shop, or event, something is better than nothing.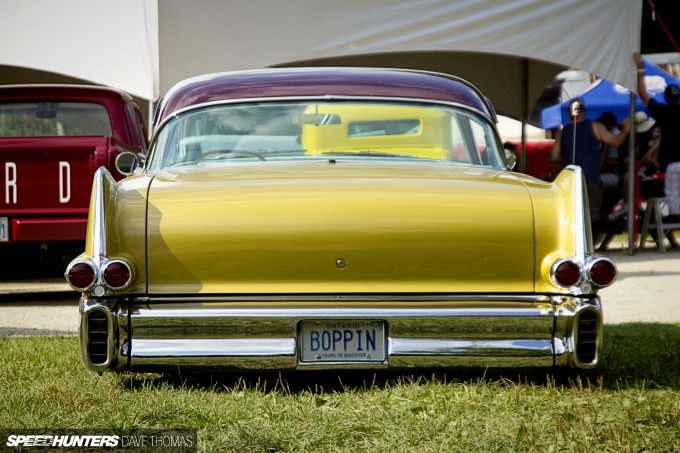 But maybe that's what makes Canada's Ontario – I'm actually not sure which came first, California's or our own – so unique. Every year since I picked up a camera and started pointing it at cars, I've discovered new pockets of the enthusiasts community that I didn't know Ontario had.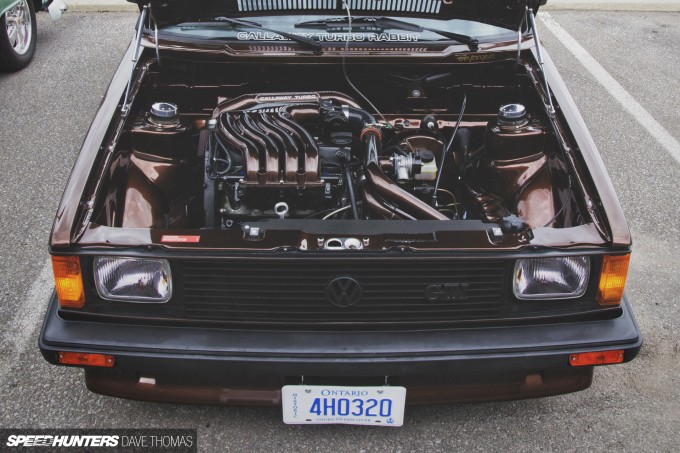 While we certainly don't have the volume of vehicles that Mike is able to enjoy in California, the road salt free conditions of Keith's Arizona, or the off-the-wall eccentricity Dino is exposed to in Japan, us Ontarians actually don't do all that bad. Especially considering our season is quite short in comparison to our winters which seem to be getting longer and longer.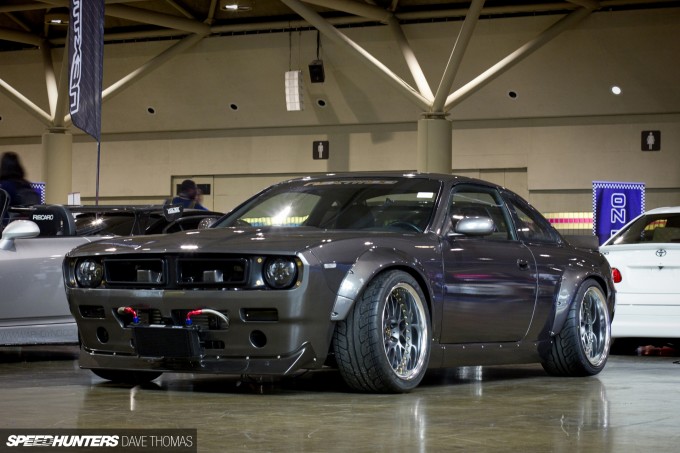 As cliché as this may sound to residents, the phrase 'yours to discover' pressed into all our license plates rings true.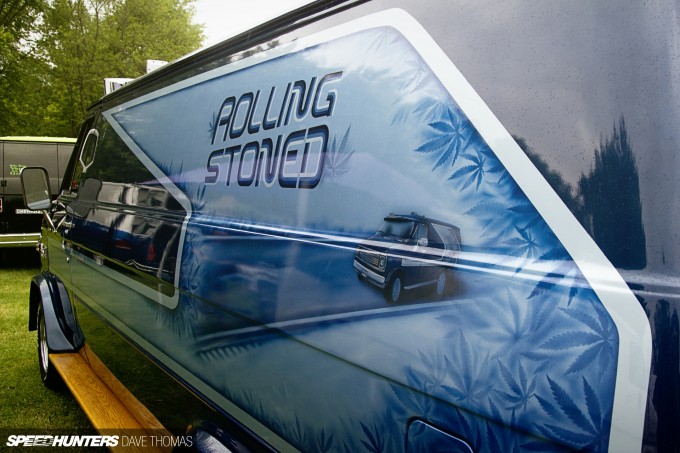 For example, this year I attended a long-running local event called Vanfest and transported myself right back to when vanning was in its prime. You want eccentric and dedicated? Well, you've got in in spades here. I mean, you have to be a little aberrant and frankly quite brave to drive around with Rolling Stoned on the side of your vehicle.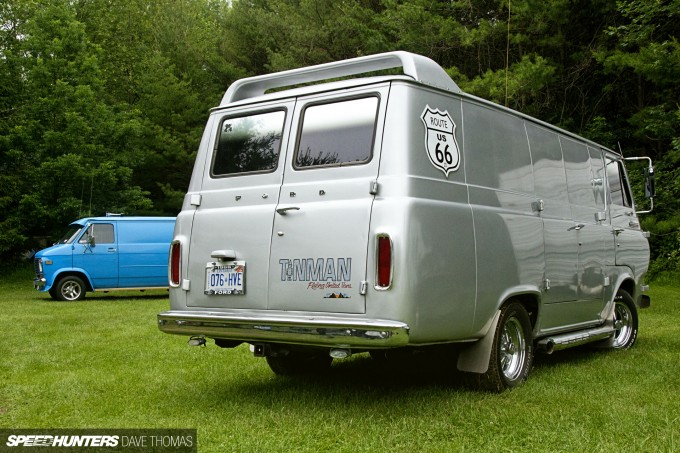 But the van community is just one example of several well-supported niche automotive sub-cultures that continue to thrive here.
Steeped In Tradition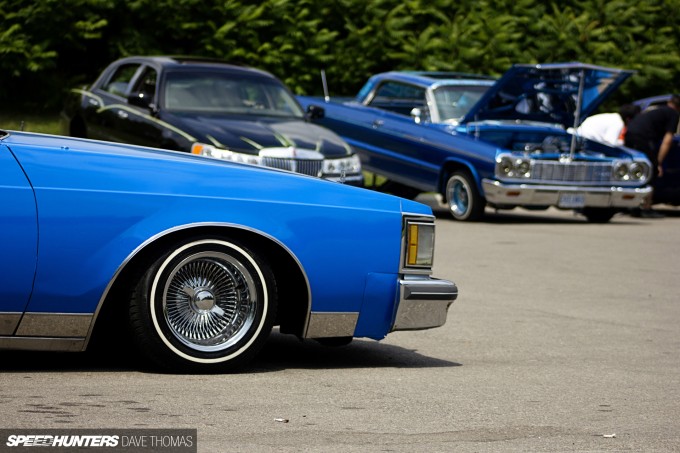 For as long as I can remember I've been a big fan of lowriders, kustoms, and hot rods, but for many years I thought I needed to travel abroad to truly experience these car cultures. I was wrong.
Next to Montreal, Ontario has probably the largest collection of dedicated lowriders in all of Canada.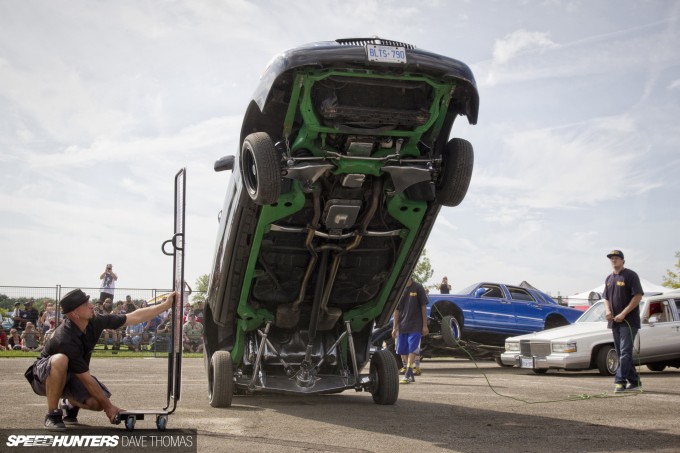 Lowrider-specific events have quickly become a yearly stop of mine, because no matter how many times I see it I can't help but smile watching a heavy American sedan hit bumper at the flick of a switch.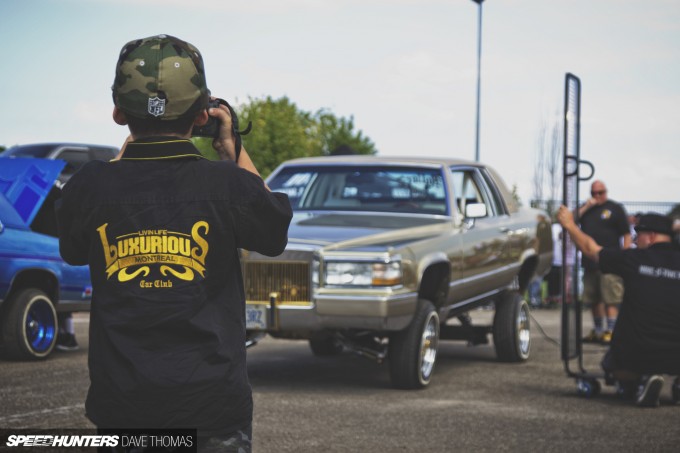 A more recent permanent addition to my list of must-attend events is the Summer Bash hosted by the E.L.T.A, a hot rod club with over 40 years of history that dates back to the time when such groups were known as timing associations.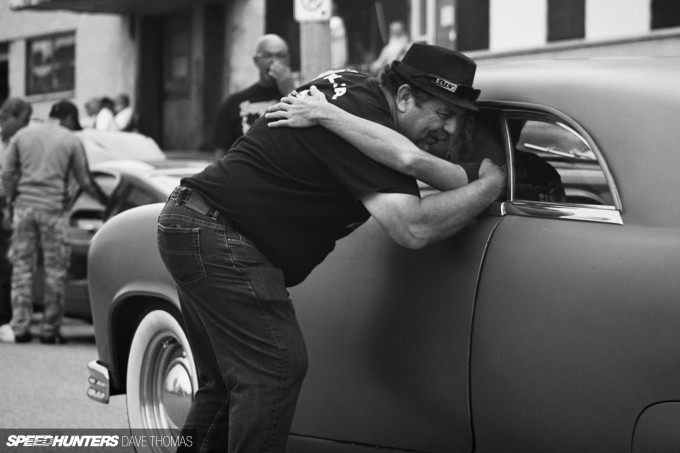 At this event everyone is welcomed with open arms and they take a really keen interest in younger people (which I acknowledge might be a relative term as my 20s are recently behind me) like myself who love to absorb all facets of car culture.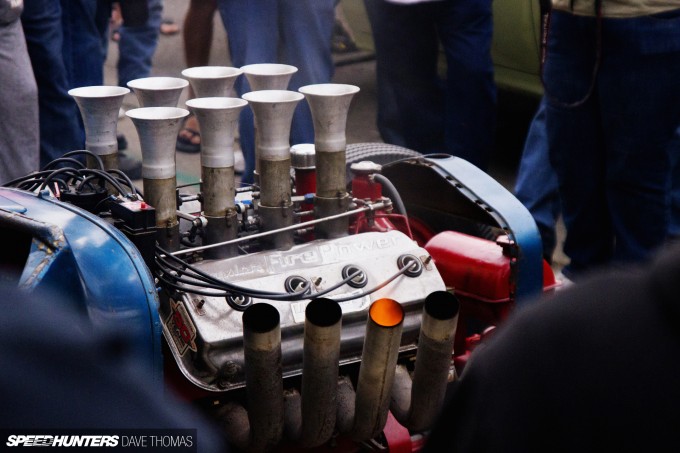 Out of fear that I'd never come across these cars all in one place again I took a lot of photos at the completely admission-free, award-free, street party style event.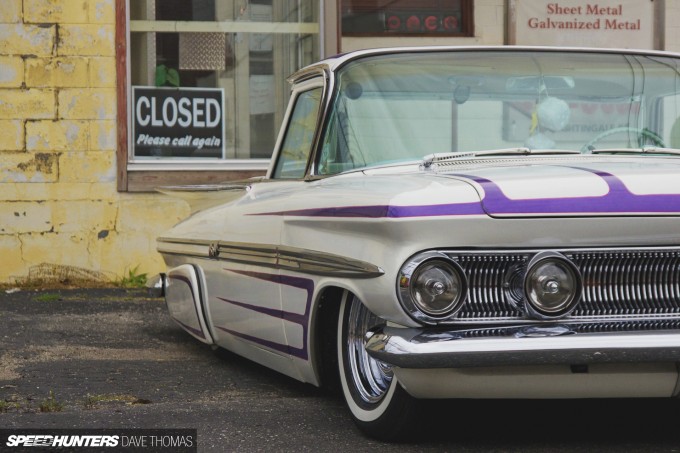 However, I was assured that this event has and will continue to to take place every year for the foreseeable future.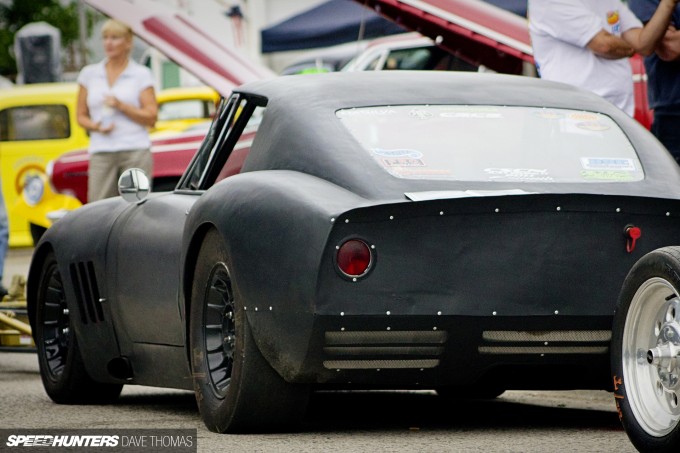 Exactly one week after the E.L.T.A. event I found myself once again surrounded by a different group of traditional hot rods and kustoms at the Jalopy Jam Up.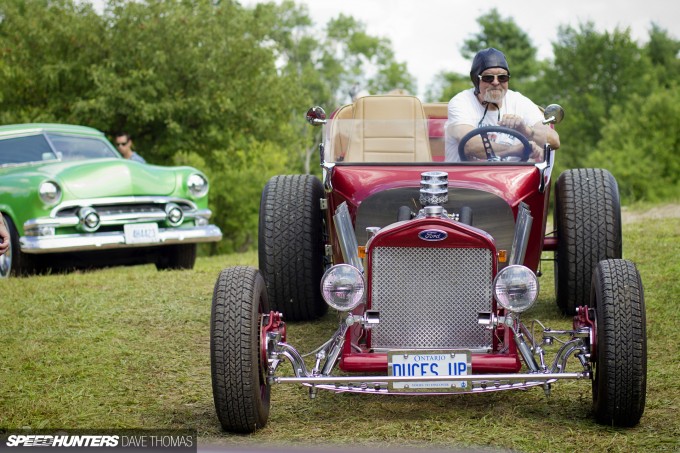 Those of you with great memories might remember that last year's Jam Up was my first post on Speedhunters, and that it rained tremendously which was pretty heart breaking.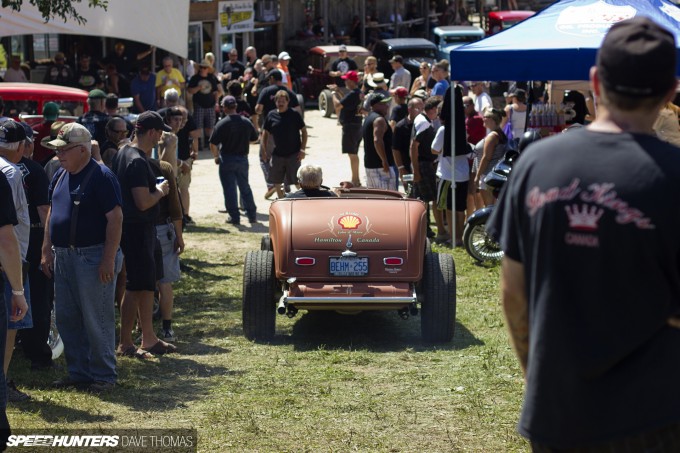 This year the weather was the complete opposite and we were graced with a beautiful day mirrored by beautiful cars.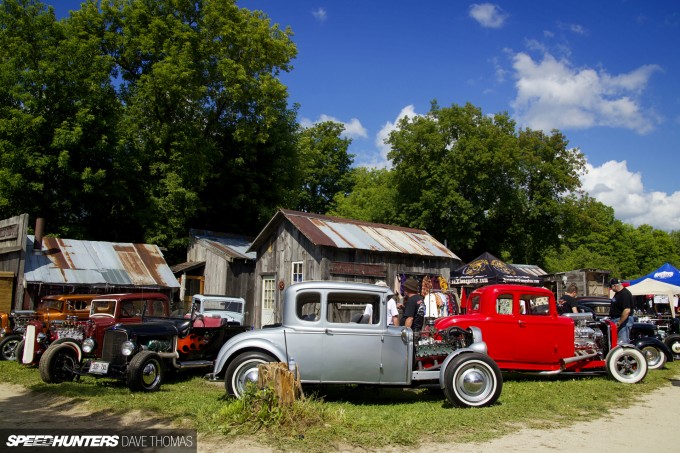 Linking this event to the previous I've mentioned was a laid back vibe, a dedicated core enthusiast group, and a crowd full of smiling faces.
I'm From Canada & They Think I'm Slow, Eh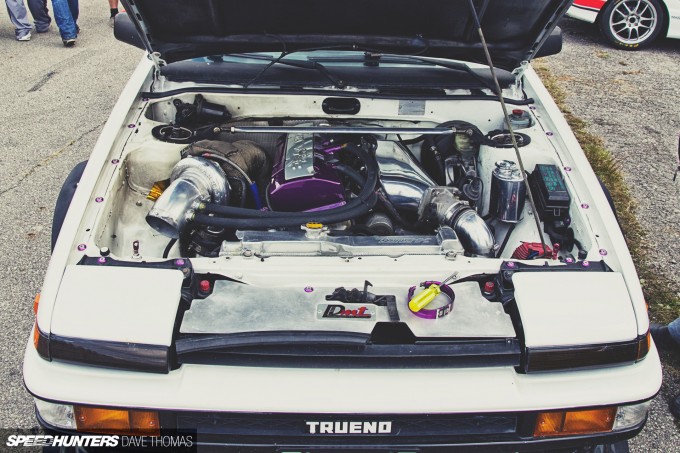 The previous chapters may have focused more on the show side of the Ontario scene, but I don't mean to leave you with the impression that's all there is here. There are plenty of people this side of the border who like to go fast.
That turbo F20C-powered Hachiroku above puts down numbers to the tune of 800-plus horsepower and the Chevy that houses the motor below outputs upwards of 1000.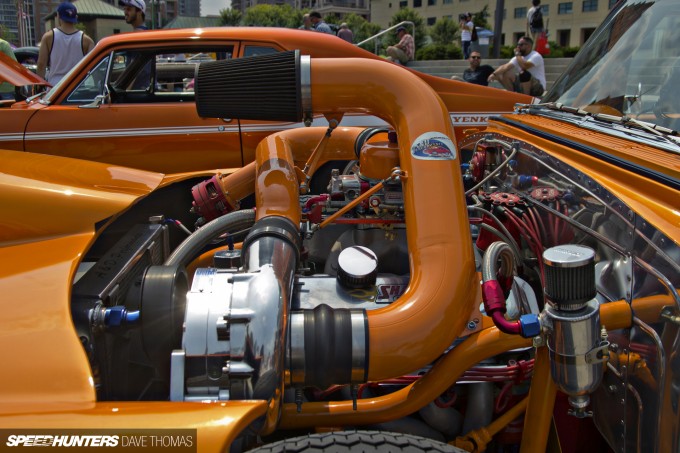 And yes, both of these cars are plated for the street. I've never seen either on a trailer.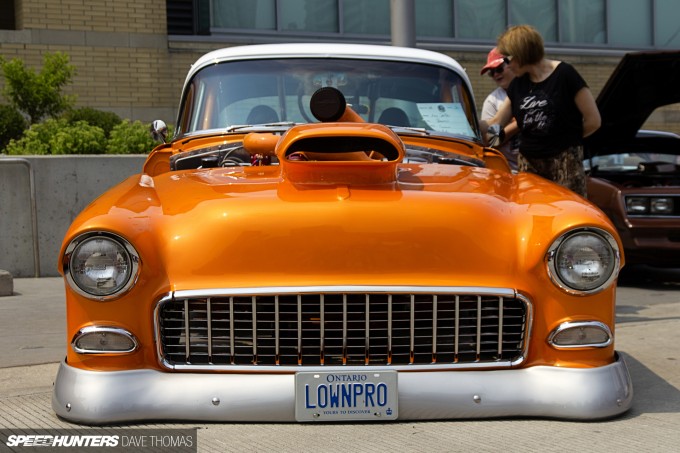 Literal Speedhunters in Ontario are also not afraid to venture outside of the box to get the results they want.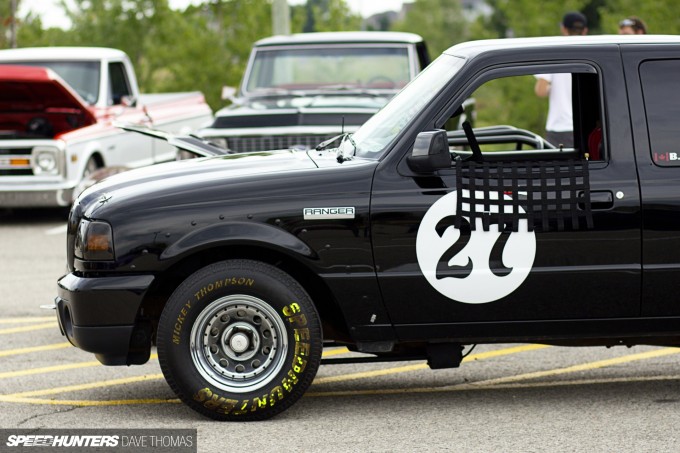 Curious why I am posting a Ford Ranger in a chapter about performance? Well, obvious logo placement aside, if you look closely you might notice a few things not typical of a standard Ranger. Race-inspired cosmetic enhancements?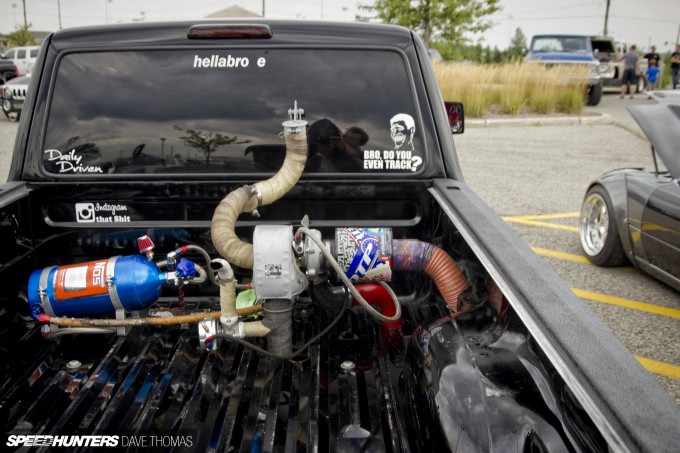 No. This truck runs a remote-mounted turbo configuration and nitrous.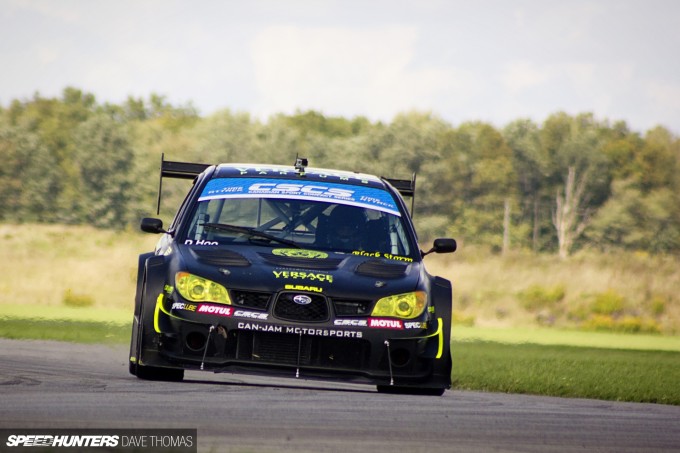 Since Ontario is an IndyCar stop, it makes perfect sense that we'd have a thriving competitive motorsport culture here as well.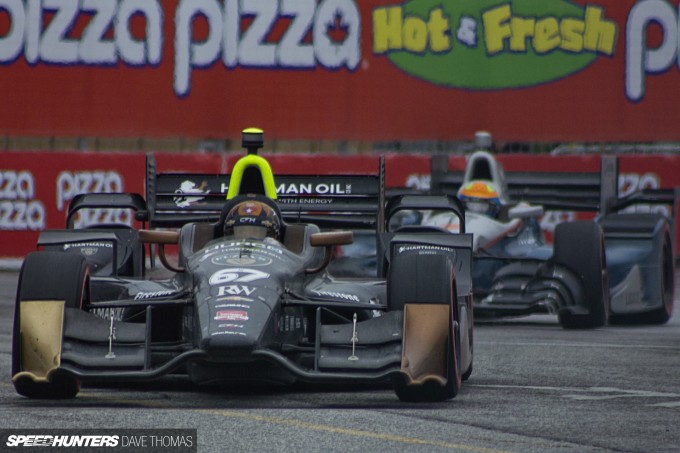 A local racing series that I've watched grow over the years is the Canadian Sport Compact Series. This multi-round championship has become so well known that people make there way over from across the border to compete and contribute to our cloud cover.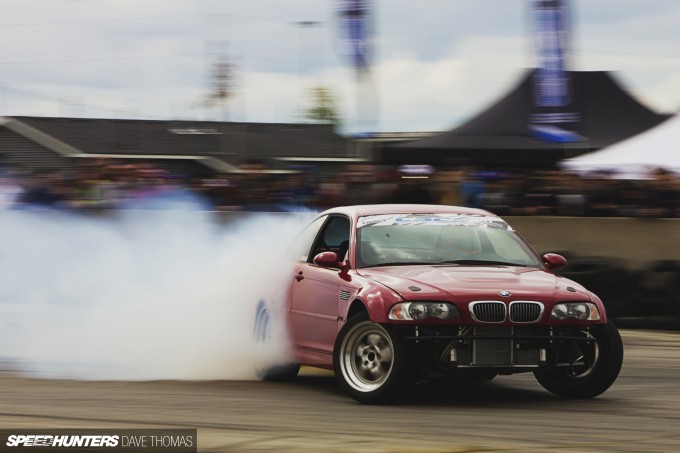 The photo above segues quite well into one section of the Ontario community that I'm not nearly as well versed in as I should be: drifting.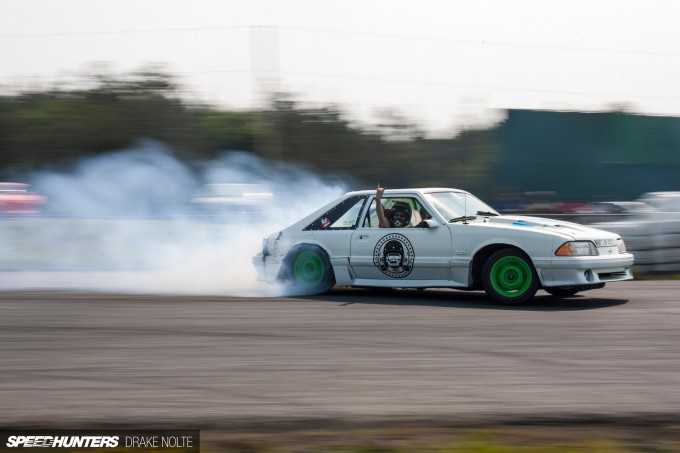 Grassroots drift events take place all season long and bring out ever increasing numbers of new drivers each time.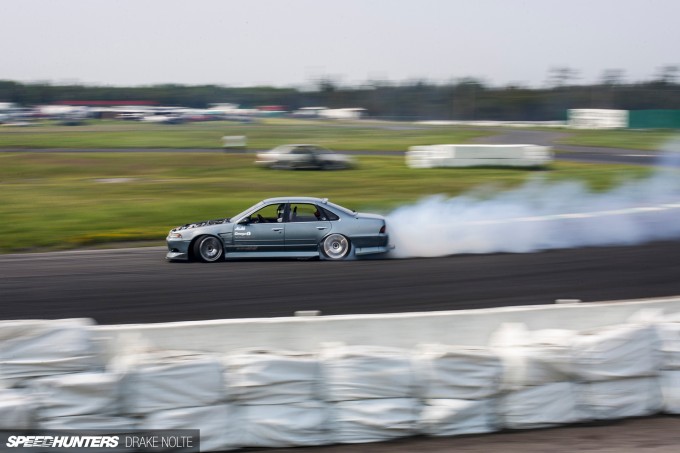 There's no official competition at these events, but from what I've seen, often through the lens of my friend Drake (no, not that Drake), the action is quite exciting.
The Best Is Yet To Come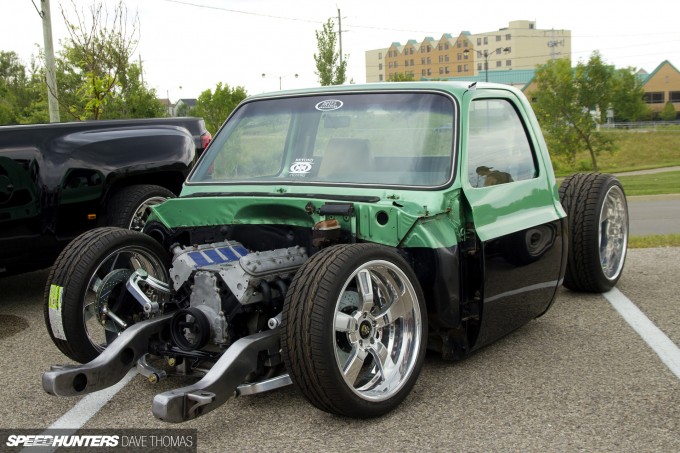 At this point I've only touched on what I've seen out at events, but lurking in garages and shops around the province are a countless number of Speedhunters-worthy vehicles in the making.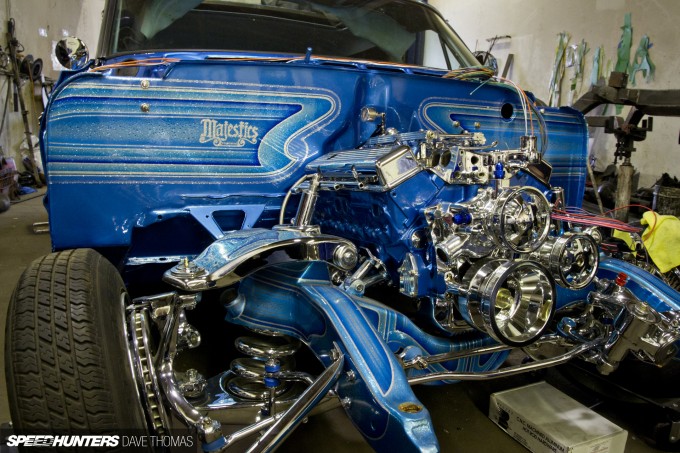 From extremely high-end shops, to small single car garages, there's an endless mix of absolutely wild vehicles currently being built across Ontario.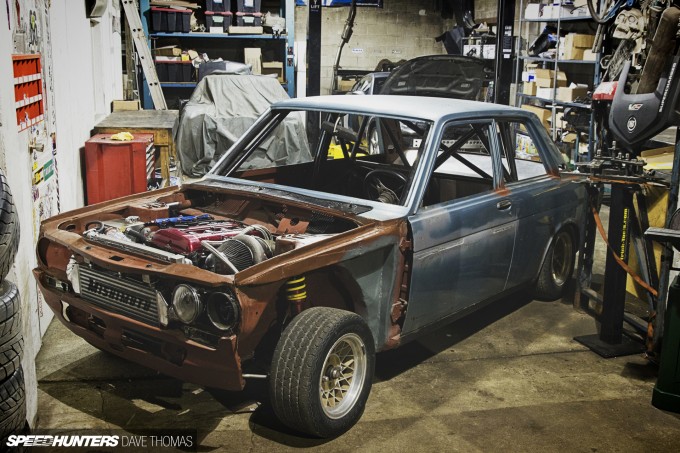 The SR20DET-powered Datsun 510 above currently sits at Cyrious Garage Works, eagerly awaiting its tire-shredding completion.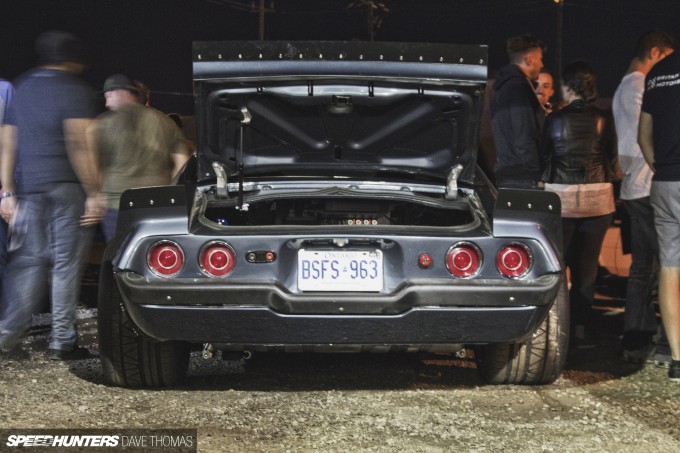 As does this supercharged LS9 Camaro Z28 Pro Touring project known as World War Z.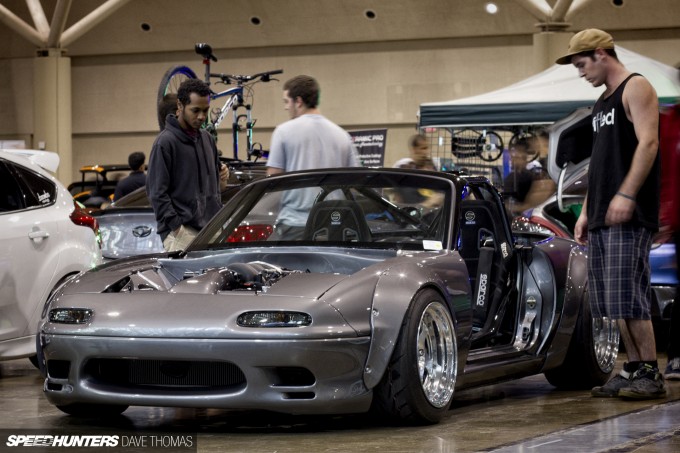 The Miata above has perhaps one of the best engine bays I've ever seen in an LS-swapped car and was built entirely by its owner in a garage that he and his father have used to crank out some of the craziest cars in the province.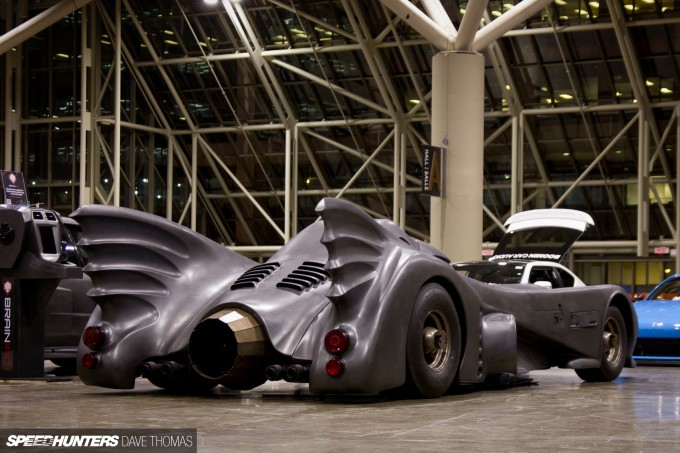 Oh, and I can't talk about upcoming builds without mentioning the fact that there are not one but two Tim Burton Batmobiles here in Ontario. The second example (as pictured above) has many of its functions, including the air ride and replica machine guns, controlled by smartphone.
All That Low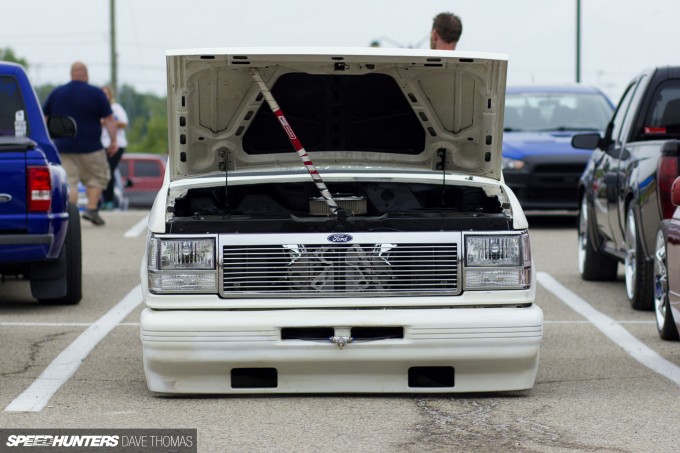 Before I bring this post to a close I can't help but acknowledge the fact that Ontario does low really well.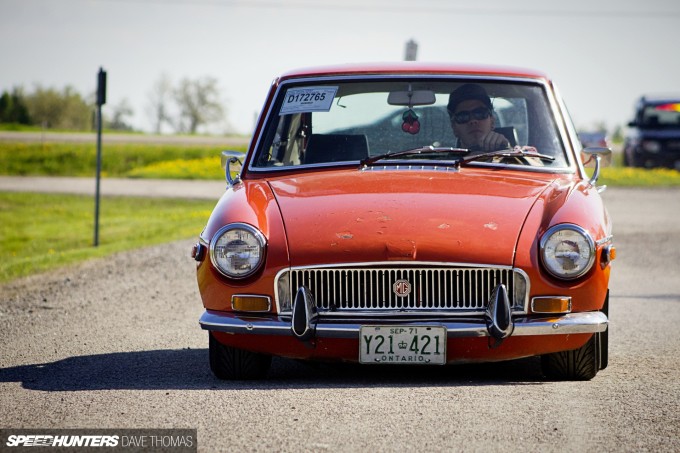 I'm not just talking bags and fancy multi-piece wheels either. Yes, we have that, but we'll also bring just about anything a whole lot closer to the ground.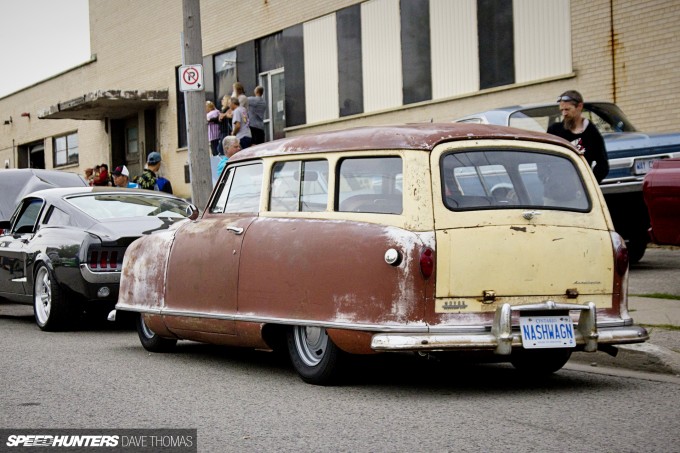 Somewhat obscure Nash wagon? Sure.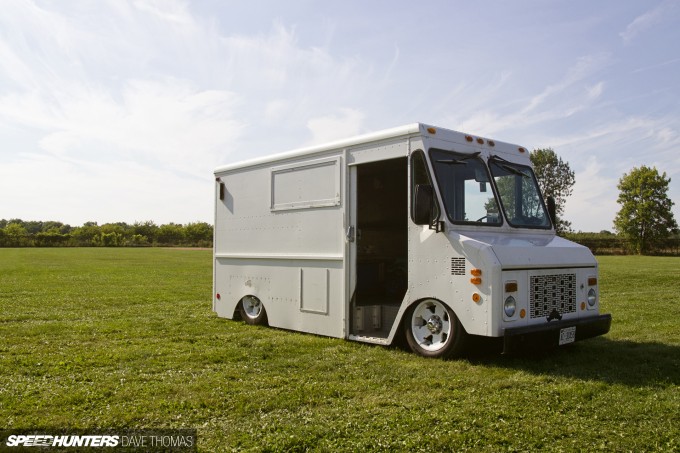 Milk truck? Why not.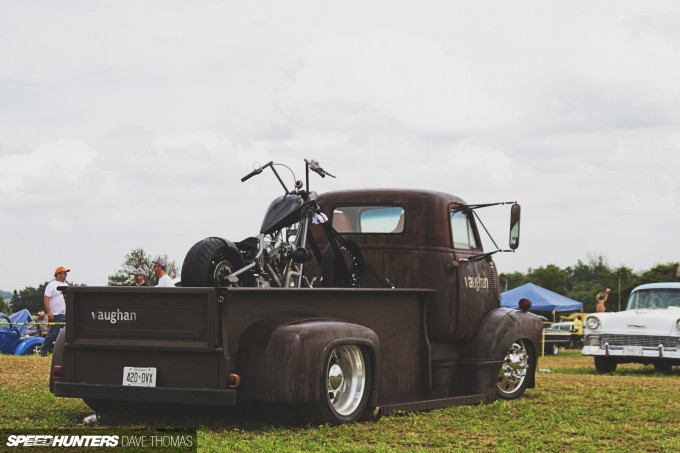 GMC Cabover? Well, that's handy because a custom chopper can also go right in the bed.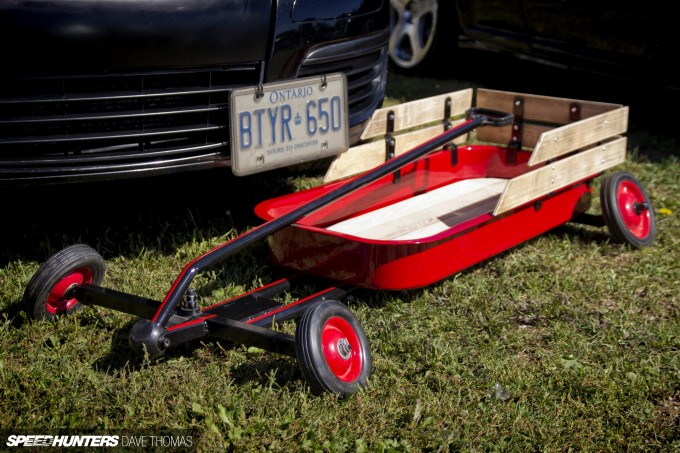 If it's got wheels we'll put it onto or as close to the ground as possible, and a motor really isn't a requirement.
At the risk of sounding a bit long winded I'm going to call the post here, but before I go I'll leave a few more photos of interest in the Bonus Images chapter below. I'm sure there's plenty I've missed, but there's only so much you can cover in one story! Hopefully you've now got an idea as to what makes Ontario a great place to be a petrol-head.
Dave Thomas
Instagram: stanceiseverythingcom
Stanceiseverything.com
Additional Photography by Drake Nolte
Cutting Room Floor