A Random Encounter
When I met Mathias Appelholm on the forecourt of a petrol station in Sweden that night, he was the first person that I'd spoken to in English all day. Watching the big and once white Buick move away from the pump (his friend was driving it), he looked at me and simply said, "It's awesome, isn't it?"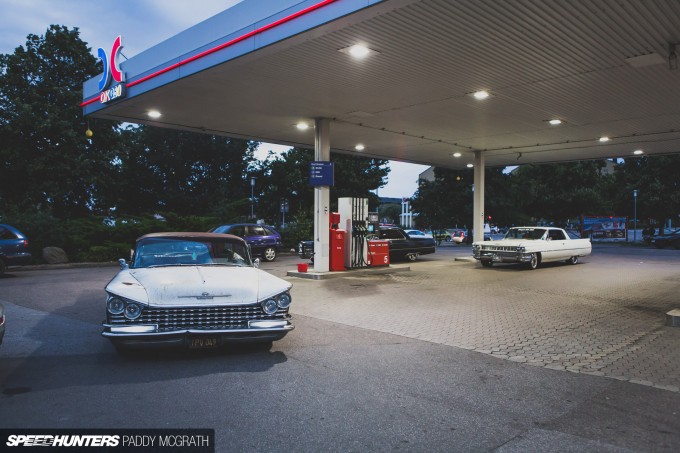 Despite growing up in different worlds, there was something about the way that Mathias watched his own car moving that transcends pretty much every cultural barrier. It was a look of passion and pride. You just know that any man or woman who has that look in their eye is a bona fide car enthusiast.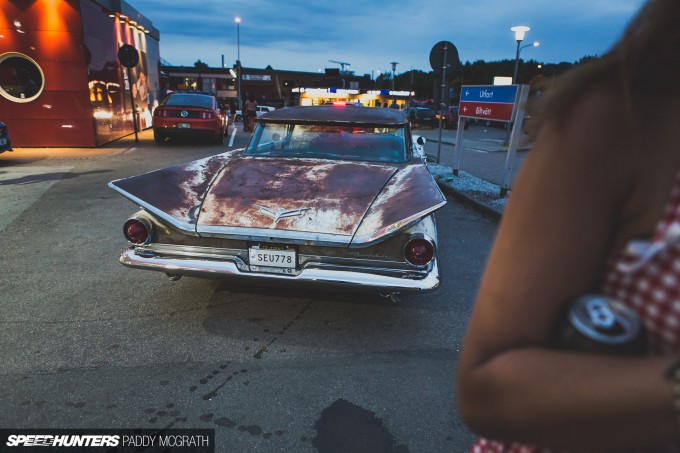 I'm still taken aback by the absolute size of these cars. The '59 Electra came at a time when car design in the United States was enjoying its golden age. They might have been built upon the premise of rapid obsolescence, but it's incredible how well they've stood the test of time. Indeed, it's even more impressive how distinct they remain.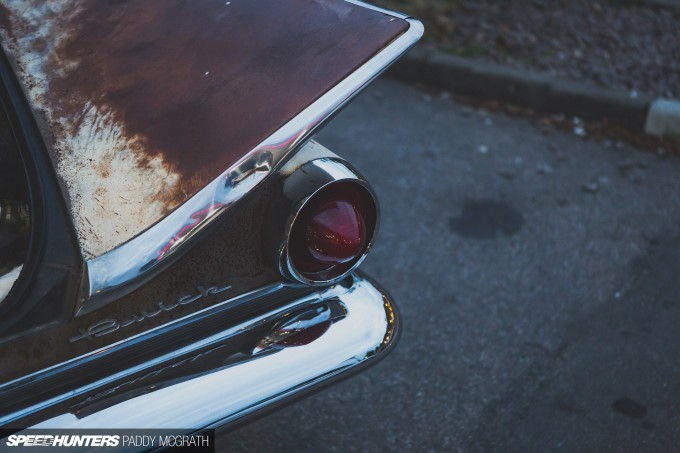 There is a huge classic American car scene in Sweden and it's something I've wanted to explore for years – purely because of how much easier it is for me to access at this side of the Atlantic. I always get the feeling that when it comes to American classics, non-Americans always seem to try harder, as if to prove their worth. It's a strange cultural phenomenon but one that I'm completely on board with.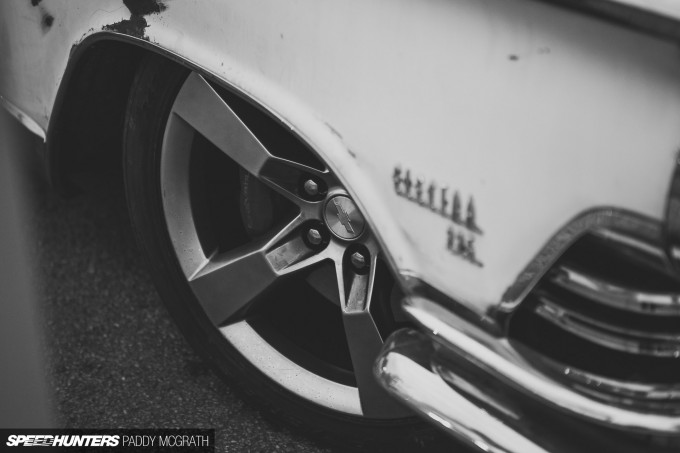 Whilst I might not be an expert on classic American cars, the first thing I noticed about this Buick – before I even realised it was a Buick – were the modern Chevrolet wheels. I was sure this was pointing towards something (we were in Sweden after all), but wasn't fully prepared for what I found.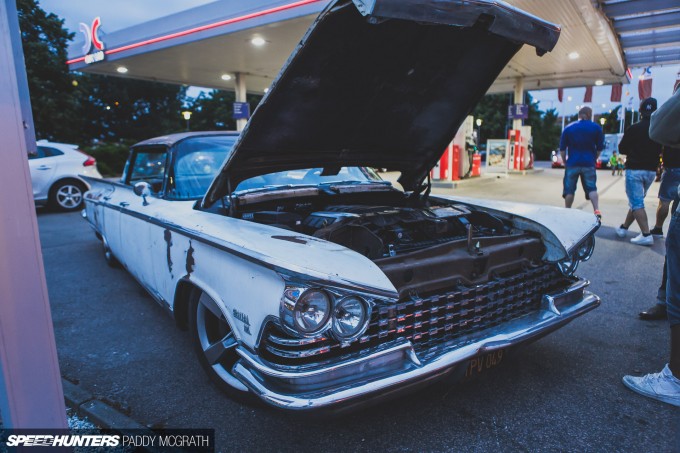 As I soon learned, this isn't just a case of man-imports-car-from-other-country. Three years ago, Mathias flew to California where he spent four months sourcing and building his dream car. Rather than let someone else do all of the work, he wanted to save that privilege for himself.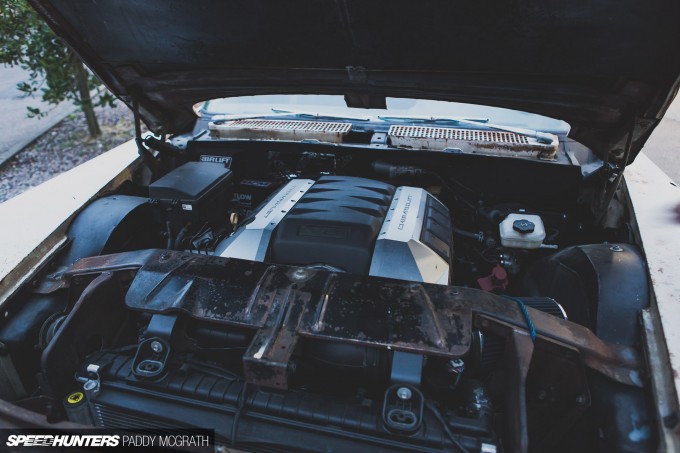 Despite being a '59 body, underneath its skin this car is far more contemporary. From what I could gather, it's practically a 2011 Camaro complete with a 6.2-litre LS3. And I'm sure the guts of over 400hp is ample in a car that's over 50 years old. Mathias was eager to show me a video from earlier that day at the Bjuvs Burnout meet, where this Electra raised a few eyebrows as it tore up tyres in the burnout box.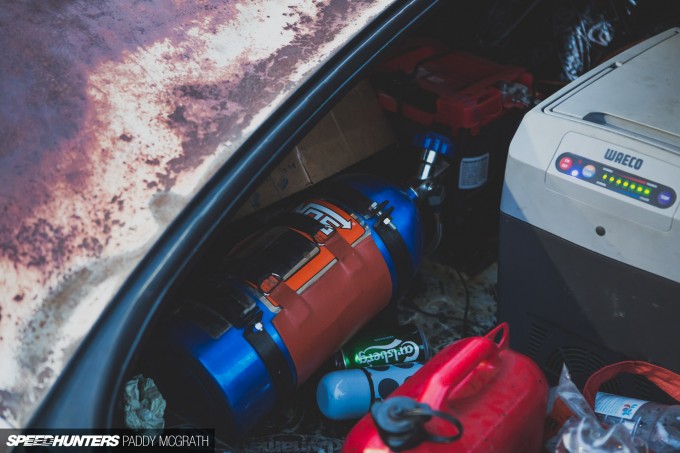 The trunk also revealed a nitrous setup, a large polished air tank along with a 12V fridge.
As for suspension, the Buick features Air Lift Performance air ride with V2 management. The interior has been kept authentic, save for what I'm going to assume is a Camaro steering wheel.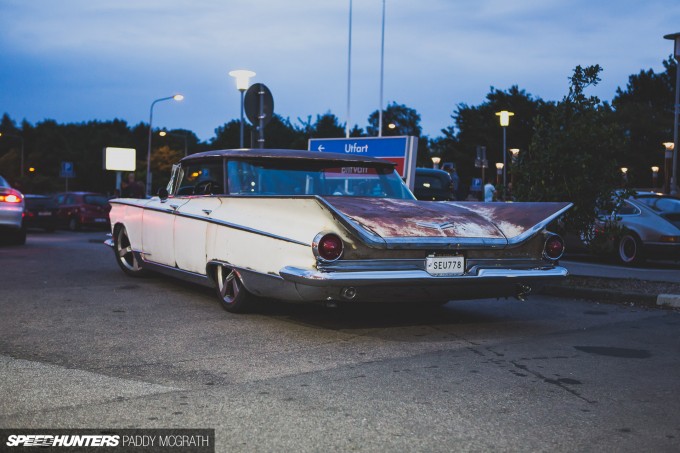 Whilst the finish of the exterior will typically divide people, in this case I think it really works. The authentic patina contains a huge part of the Electra's story before it was rescued and brought to Sweden, and I can just imagine the car baking in the Californian sun, neglected, until Mathias showed up and gave it a second shot at life.
I can't help but think, how many more cars are out there waiting to be rescued?
Paddy McGrath
Instagram: pmcgphotos
Twitter: pmcgphotos
paddy@speedhunters.com
Cutting Room Floor