It seems as though the trend of smoothing out and shaving your Hachiroku's engine bay has started to catch on in Japan, and the subject of my final spotlight from the recent Black Mark Day at Nikko illustrates this point perfectly.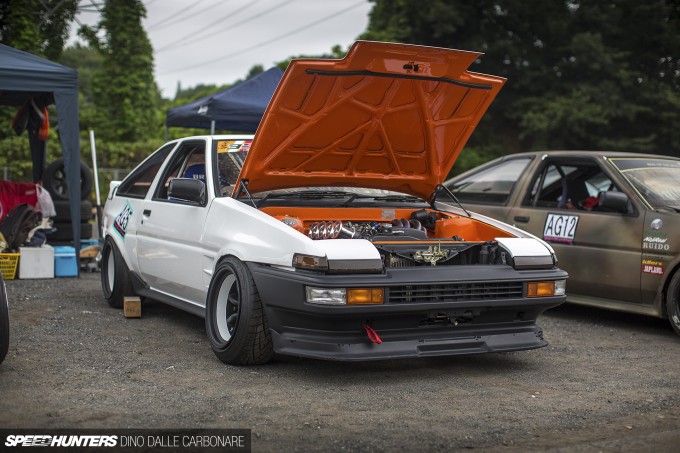 I actually walked by this flat-white Trueno, bonnet down, a couple of times during the morning of the event. But aside from a rather clean exterior and some deep-dished RS Watanabe wheels, there wasn't anything else pointing to the fact that it was so much more than your average dorifuto-shyo (drift-spec) AE86.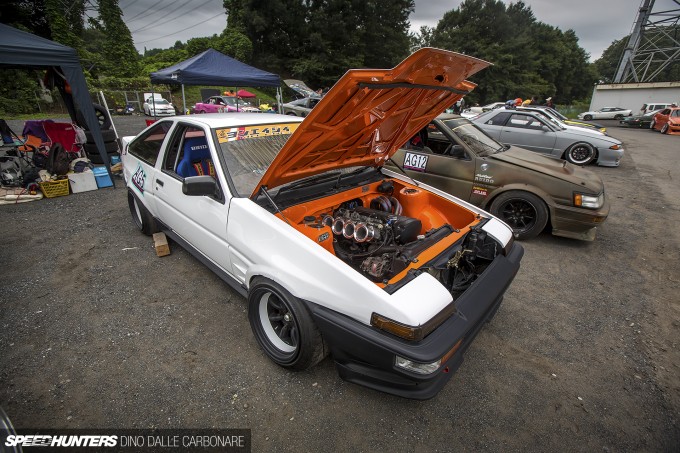 But as I was heading back to my car to grab another camera, this is what I saw. An open bonnet and lots of orange!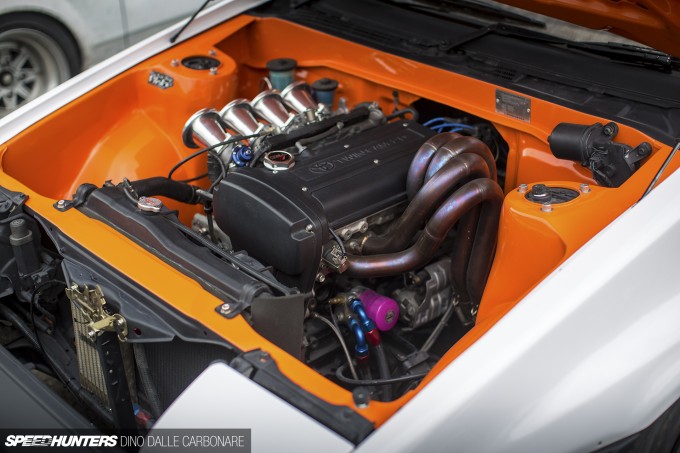 Man, talk about a welcome surprise. Not to take anything away from all the other 4A-G-powered cars in the class, but this Trueno's engine bay was on another level.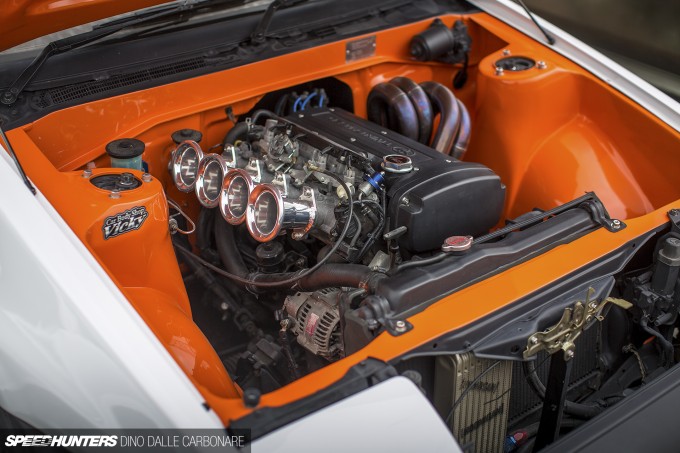 We've seen shaved and tucked works of automotive art at stance events before, but I'm so happy to be able to show you one belonging to a car that gets driven hard. It sort of shuts up those haters who incorrectly categorise cars modified in this way as trailer queens built only to look good at stance shows and the like. Not in Japan!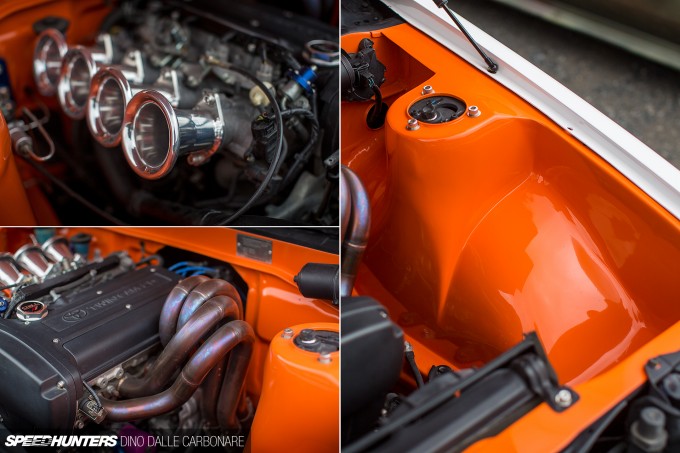 Within the orange bay lives a cleanly-executed AE111-sourced 4A-G 20-valve 'black top' conversion running polished velocity stacks and a hand-crafted exhaust header showing all the colours of the rainbow through heat discolouration.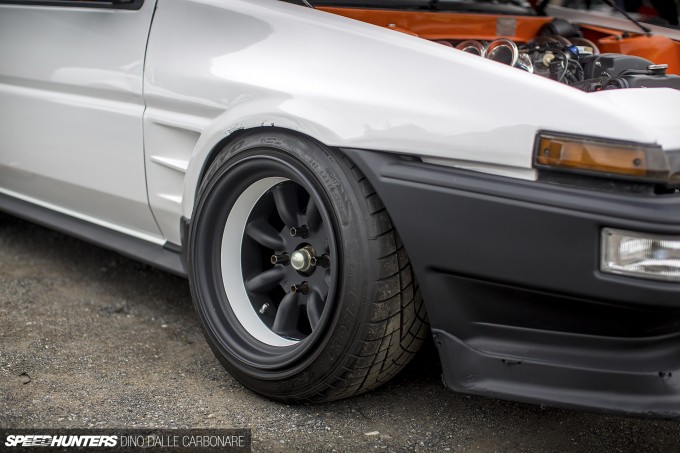 Watanabes on an AE86? Nothing new here, but the white stripes applied on the inside of the deep lips do so much for these popular rims.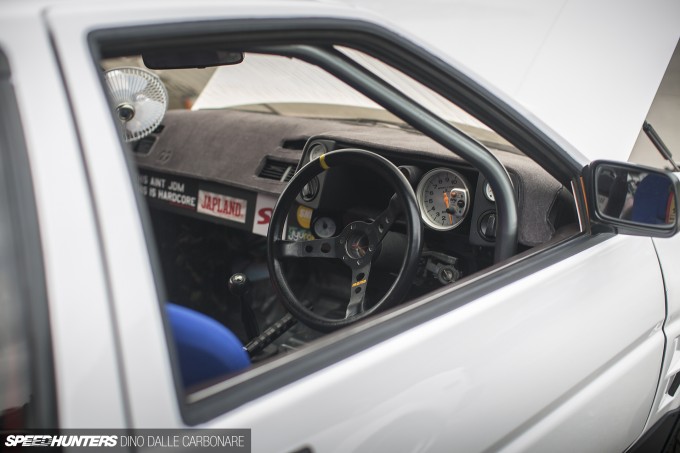 The interior was very much function over form, stripped down to bare metal and equipped with a race bucket and a few auxiliary instruments to keep an eye on the engine's vitals.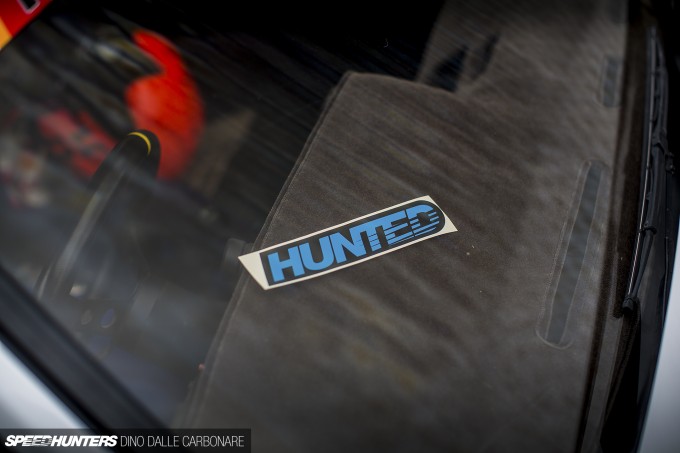 If you happen to be at an event in Japan and you find one of these stickers inside your car or under your wipers, it means you've officially been 'Hunted' by yours truly. In simple terms, I liked your car so much that I decided to do a little impromptu spotlight, in which case you should check the site regularly to see it presented to the world in all its glory. Think of it as a high-five from Speedhunters for a job well done!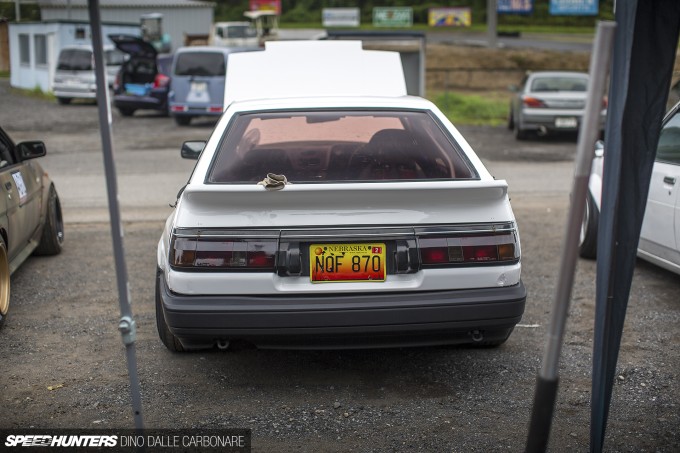 The simplicity of the exterior that I saw from the front is carried through to the rear.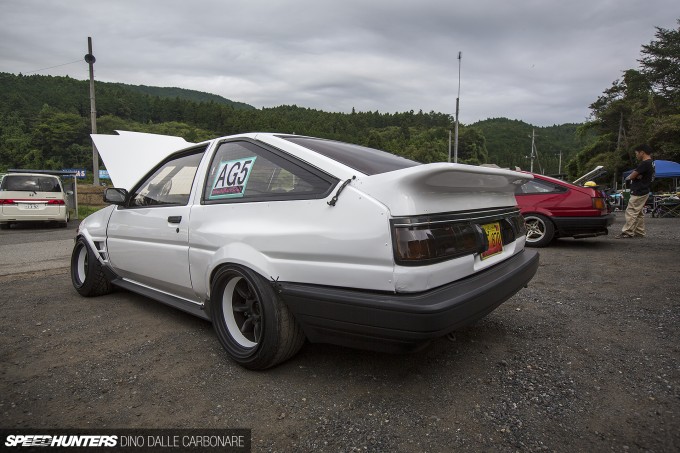 Here you'll find extended fenders and a N2-spec rear deck spoiler.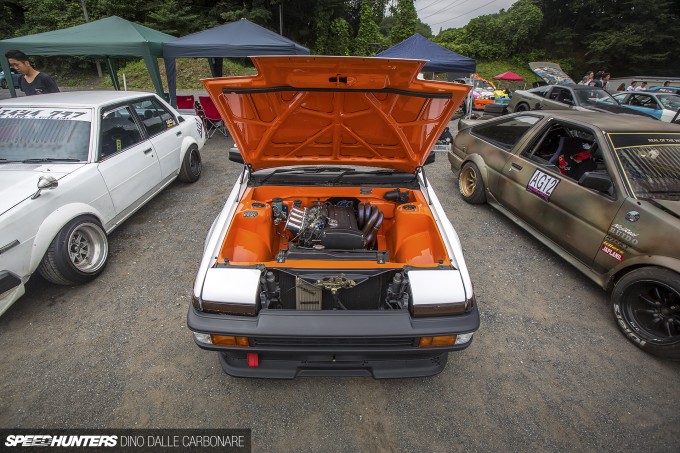 The 20-valve motor sang beautifully out on track, a perfect mix of induction howl combined with that unmistakable raspy 4A-G exhaust note. Talk about the perfect AE86 drifter!
Dino Dalle Carbonare
Instagram: speedhunters_dino
dino@speedhunters.com