At the recent Fitted Friday III event in Western Sydney, many automotive taste-makers from the local area and further afield came out to display their latest creations to a sizable crowd of enthusiasts. A few special and yet-to-be-seen builds were kept under wraps before being dramatically unveiled on stage – the car before you being one of them, completed only days before the event
Australia is actually the third largest market in the world for the ZN6, which is surprising considering our relatively small population. But for local tuners it means the little Toyota is a goldmine of potential customers.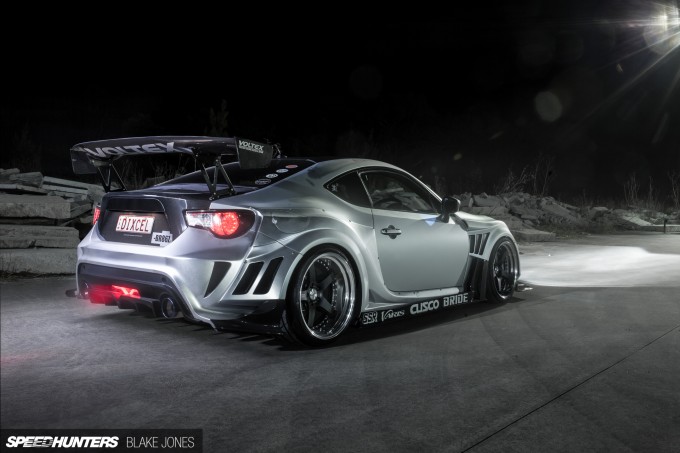 I'd love to be able to put myself in the shoes of the Garage 88 team a few months back, staring at a stock Toyota 86 as a blank canvas to be tweaked, tuned and improved in every conceivable way. As a workshop that specialises in using quality Japanese parts to help owners turn their mental creations into four-wheeled realities, it only made sense for them to build the ultimate JDM 86 as a vessel for showcasing their expertise and deep connections within Japan's aftermarket industry.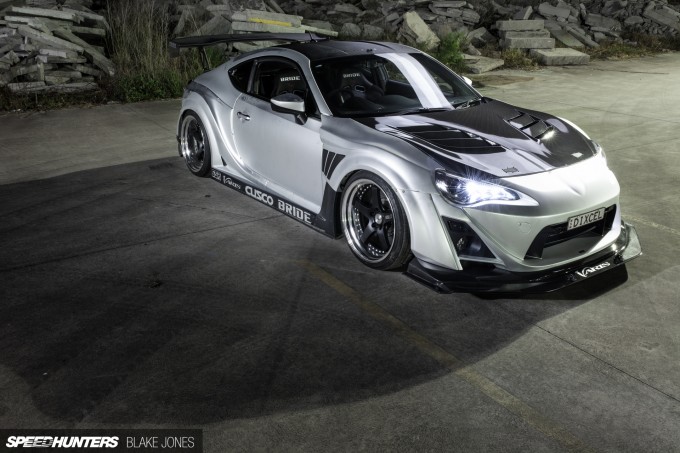 Varis supplied the wide-body kit with the 'Full Carbon' option box ticked, along with carbon replacements for the roof and bonnet. It's clearly channeling an extreme time attack design, and the vented front fenders and pavement-scraping side aero skirts gives a touch of drama, while being functional too.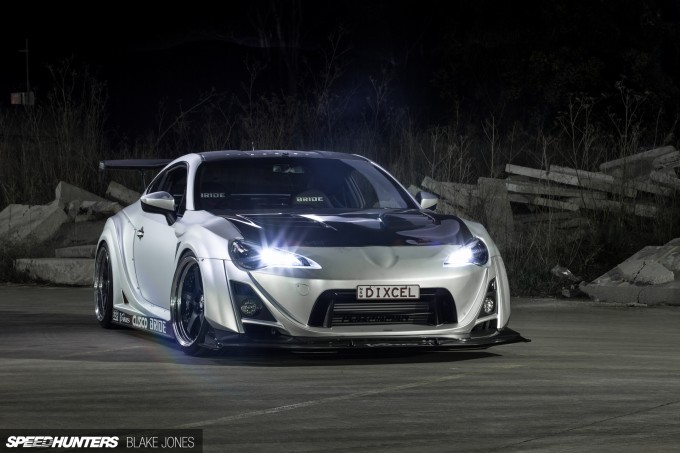 Where the car departs from a race-ready finish is the elements of bling: Valenti LED headlights, Grazio & Co. LED tails and of course the matte silver vinyl wrap. There was a time when I'd never considered a wrap to be an option for a tough build, but it's pretty obvious these days that the quality and final look can even exceed that of a proper paint job.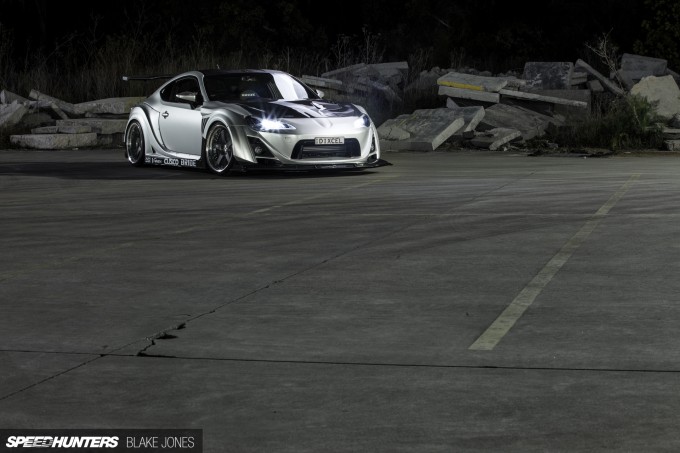 It's by no means a subtle creation, but there has been enough restraint demonstrated to allow all the parts to work together as a single entity rather than fighting each other for attention – a rare trait when it comes to shop builds, especially in Australia. I think it's one of the reasons that the car spoke to my aesthetic conscience so well.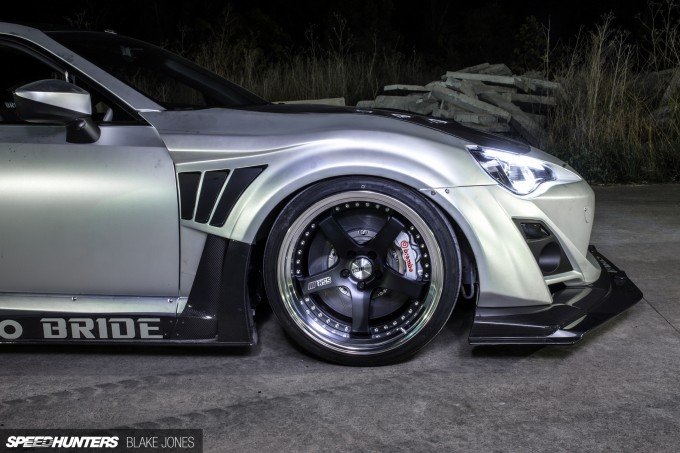 Hiding behind the beefy spokes of the 19-inch SSR SP4 wheels is a seriously large Brembo 6-pot setup originally destined for an R35 GT-R. Why is that amount of stopping power necessary?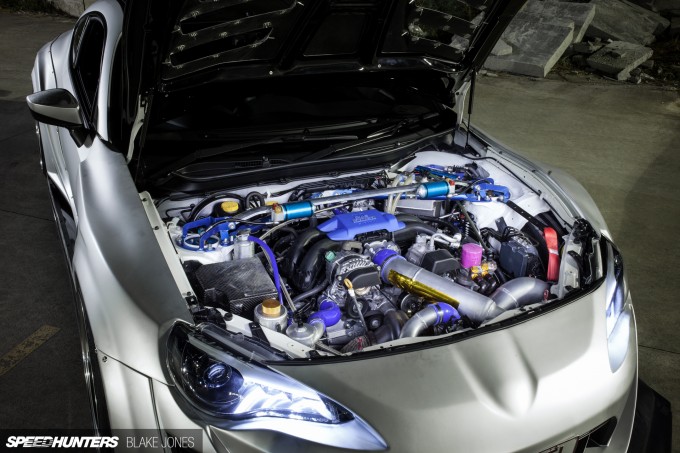 Because the guys have put together an experimental turbo system based around a BorgWarner EFR7670 turbo and dual 38mm TiAL wastegates. The setup is good for a seriously punchy 298kW (399hp) at the rears, and Dom from Garage 88 ensures me it's not at the expense of engine response. The best part? Stock internals, and stock gearbox. I bet that arouses the curiosity of a few 86 owners! Supporting mods include a full Fujitsubo exhaust, custom fuel system, HKS clutch and a Cusco LSD.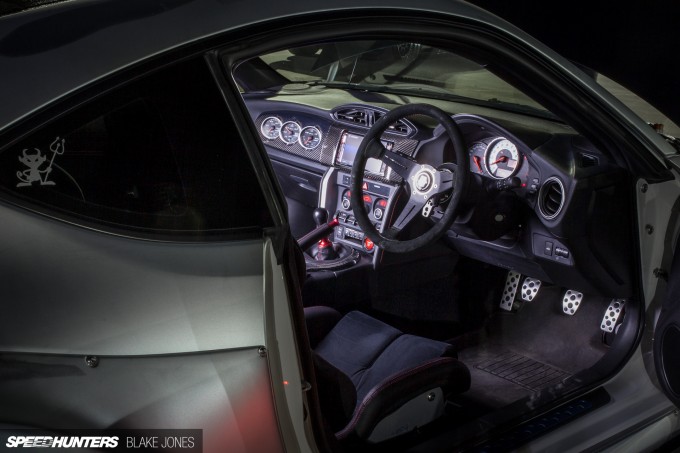 Inside is a JDM fan's wet dream – an iconic Nardi Deep Corn wheel and Bride seats complemented by a suite of Defi gauges mounted in the passenger dash. To keep the consistency, the rear seats have been treated to a custom re-trim in Bride material.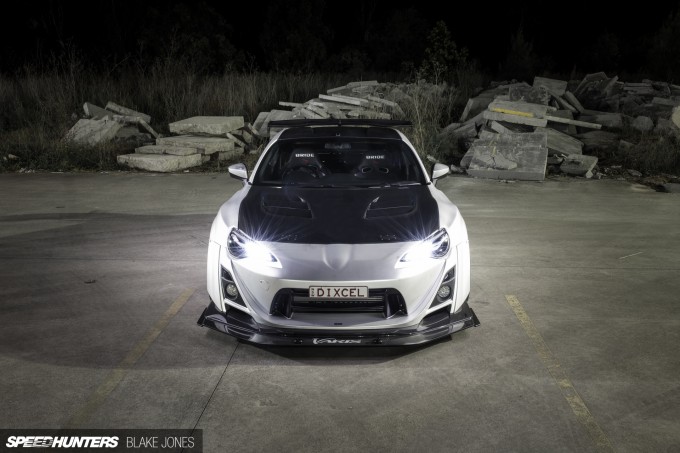 It's been over three years since the 86 was launched, and it's great to see workshops continuing to invest in and develop the platform that Toyota had always intended to be a tuner's delight.
Blake Jones
Instagram: blaketjones
blake@speedhunters.com