Be Still My Beating Heart
I'm sure you're familiar with how we cover events here on Speedhunters. We go, shoot some pictures, take some notes and then share it all with you in the days following. Usually it runs in the order of an overview followed by some spotlights of our favourite cars. It's logical, it's straight-forward and it works.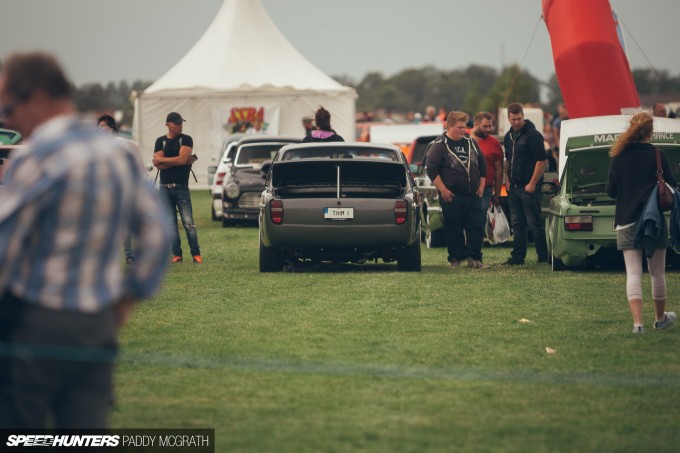 Unfortunately, I have to break protocol with this one. It was my first time at Vallåkraträffen, a Swedish event synonymous with Volvo, when I saw her for the first time. At an event which was host to what felt like every Volvo in existence, she stood out amongst the crowd. Immediately, I was smitten.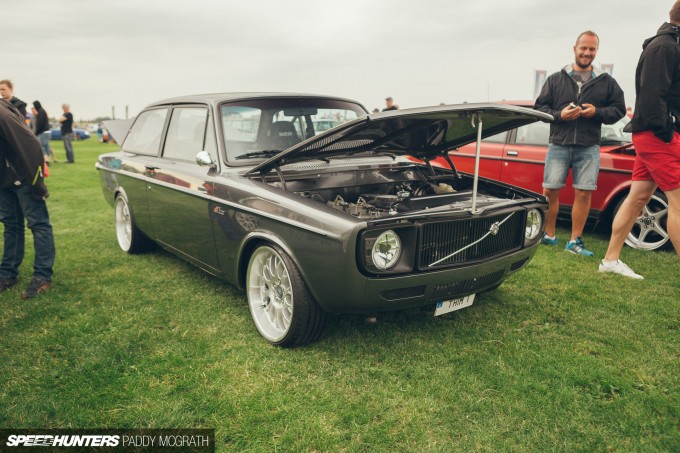 In fact, I must have spent the first 20 minutes just walking around and taking it all in. I wanted to enjoy and appreciate her with my own eyes, rather than through the viewfinder of a camera. The smoothed and bumper-less bodywork give this 142 a timeless look.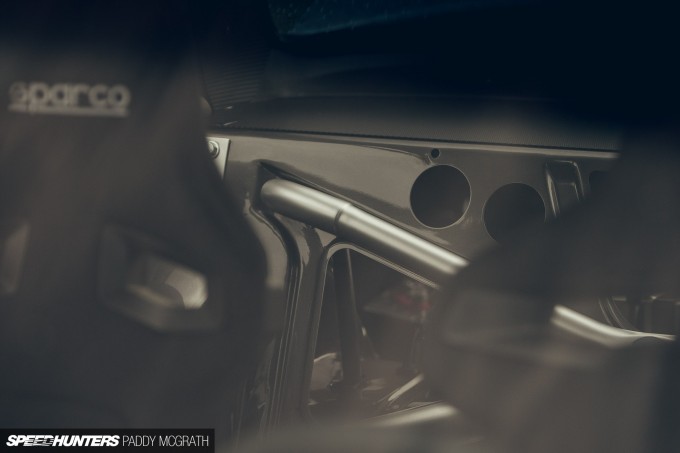 The smoothness continued inside too, and peaking through the glass revealed a stripped interior which was fully colour-coordinated with the exterior. Small carbon touches and neatly routed lines ran from the rear to the front.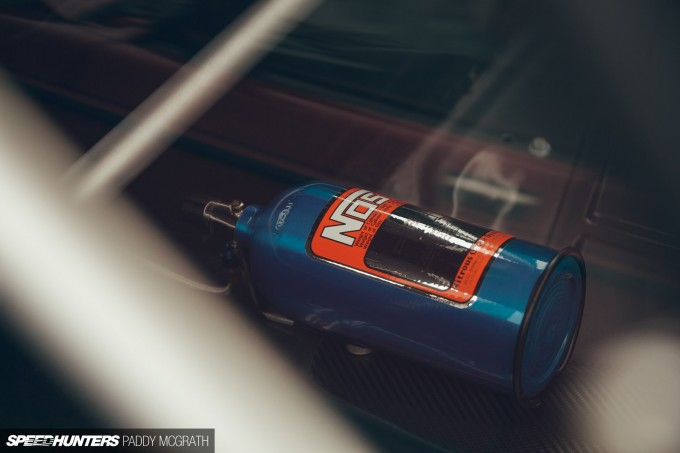 The only thing that broke up the muted colour pallete was the instantly recognisable blue and orange Nitrous Oxide Systems tank which sat behind the two front Sparco seats.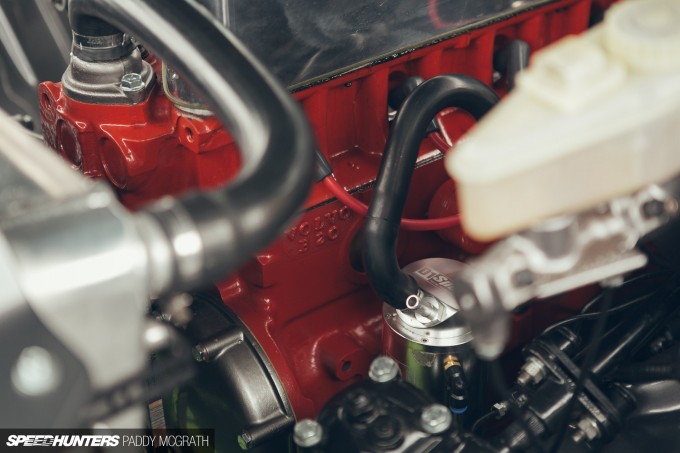 Originality has been retained, as the owner has stuck with the factory B20 inline four-cylinder – or at least sourced a period-correct example.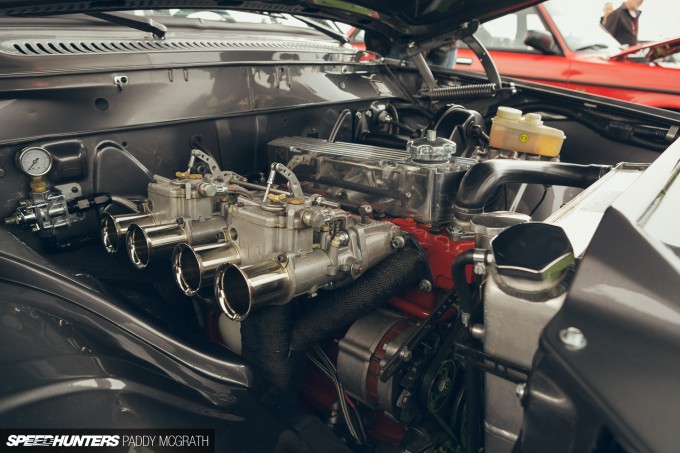 Exposed intake stacks on a pair of Weber carburettors provide visual, aural and performance benefits. That's not to mention just how good the entire engine bay looks. You can see where the nitrous is injected behind the throttle linkage, reflected in the beautiful chrome rocker cover.
The more modern Super DTM style wheels add a nice contemporary look to the car without being ostentatious. They suit the Volvo perfectly. The brakes are big, but not over the top, if that makes sense? Clean, colour-coded and perhaps from a more modern car – it was hard to know without the owner at hand.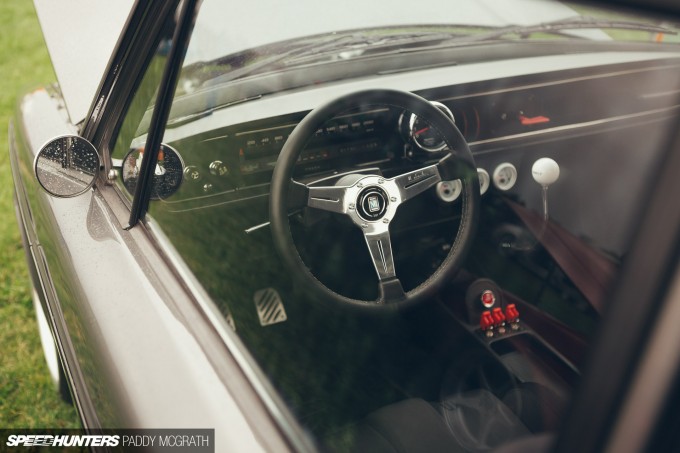 It's just one of those cars where every detail has been considered, and what's probably even more impressive are the parts we can't see. You just get the immediate feeling that there's more than meets the eye here. It's a car that I would very much like to see up on a ramp so I could check out the underside.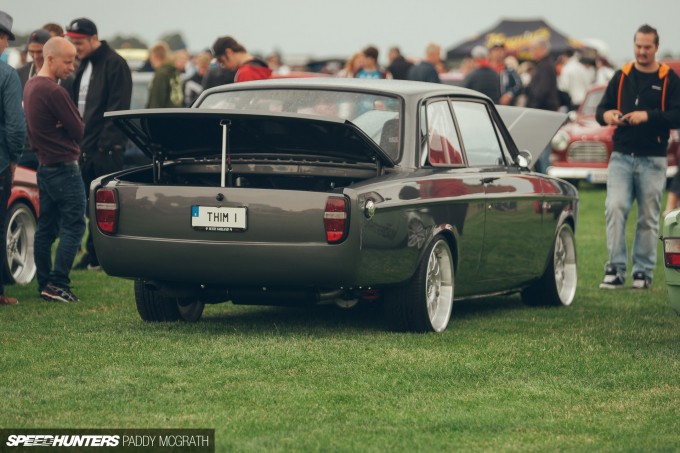 It feels awful to tease you with this, but I can promise you that I feel teased too. It's that first chance encounter that you can only hope repeats itself at some point in the near future.
Of course, there's more to Vallåkraträffen than this, including some other eyebrow-raising cars and even a gymkhana event where the track was built in the space of around 15 minutes. From scratch.
I'll be back later in the week with that, but for now, I am off to dream of the 142 that stole my heart…
Paddy McGrath
Instagram: pmcgphotos
Twitter: pmcgphotos
paddy@speedhunters.com
Cutting Room Floor