In The Pits
The Rolex Monterey Motorsports Reunion at Mazda Raceway Laguna Seca is for some, like myself, equally important as what's often considered to be Monterey Car Week's main event: the Pebble Beach Concours d'Elegance. The cars that come to compete in this diverse race event are truly world-class, as is the track.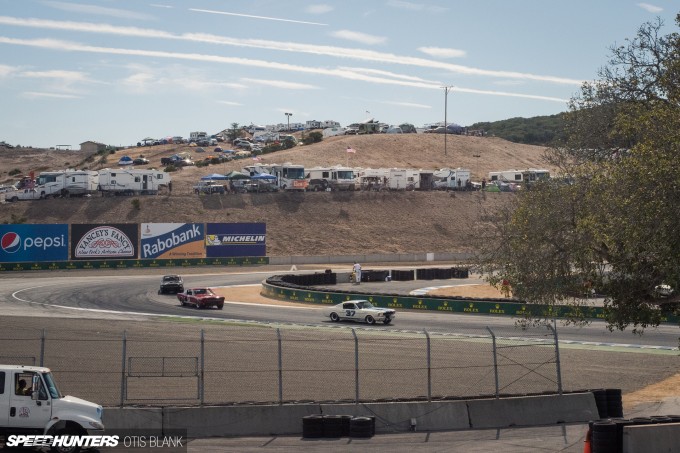 The featured car for this year's RMMR was the Shelby GT350, and sure enough that was the first group of cars that I saw while walking into the event this past Saturday.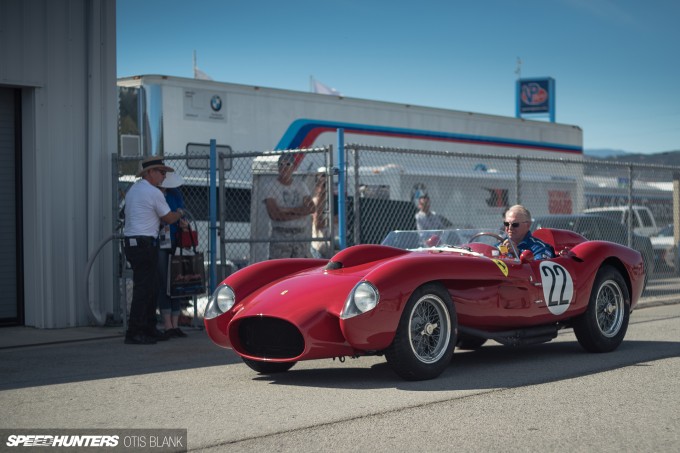 I didn't hesitate to run into the media center to get my pit pass. The pits are definitely the place you want to be when your favorite class of cars is getting ready to go.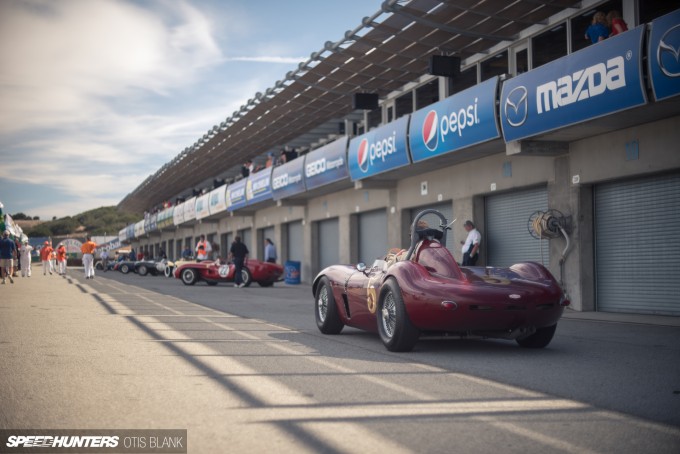 The closer it is to the start of the race, the louder pit-lane gets.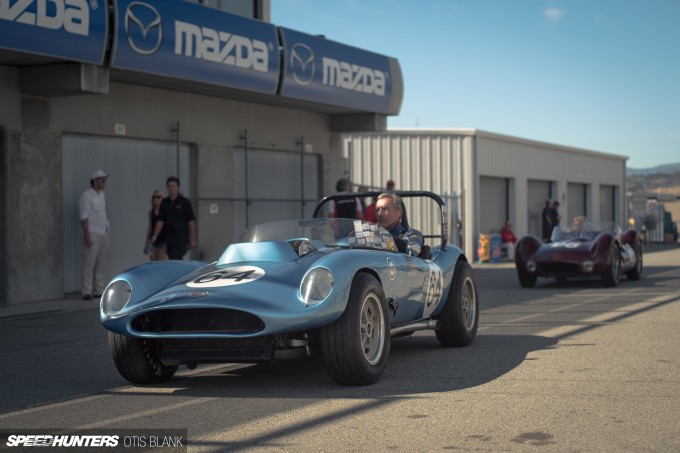 Cars slowly take their positions and make their final preparations.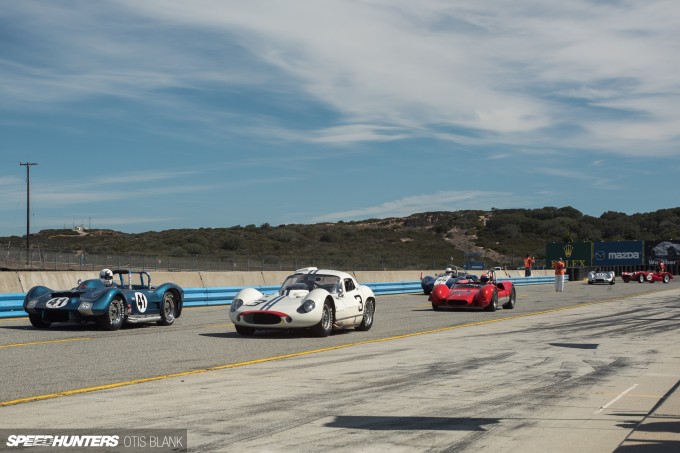 Racing classes are defined by time period and things like body styles and engine capacity. The class pictured above is 1955-1961 Sports Racing Cars over 2000cc.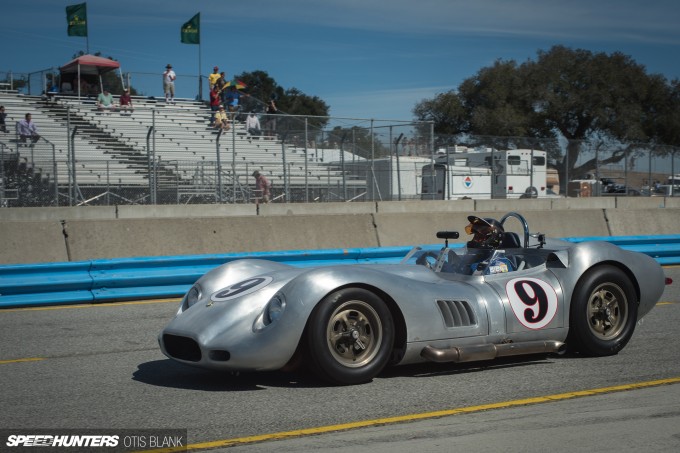 Vehicles in this class are from that wonderful period when car builders were just starting to grasp how aerodynamics work in the context of automobiles. This Lister is a wonderful example of a race car that's shape was likely inspired by natural things, like teardrops or birds.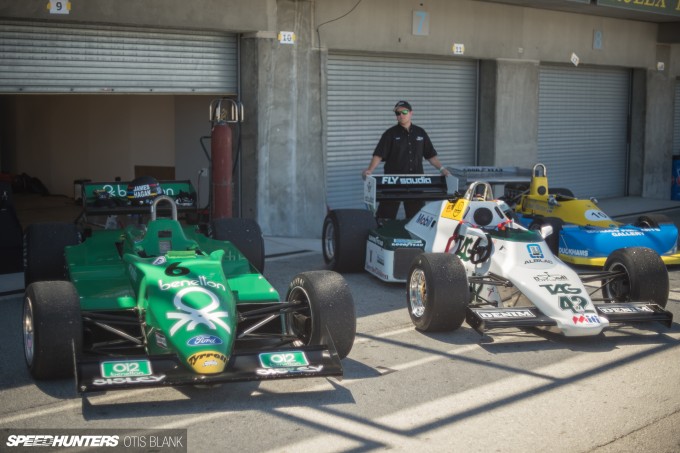 This year's event saw an influx of vintage F1 cars from '67-'84.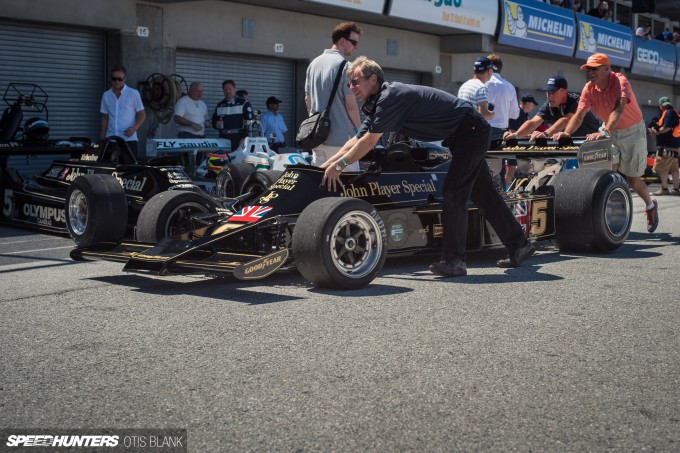 Some of the most iconic cars and liveries could be spotted, like the Ford Cosworth powered John Player Special Lotus 79.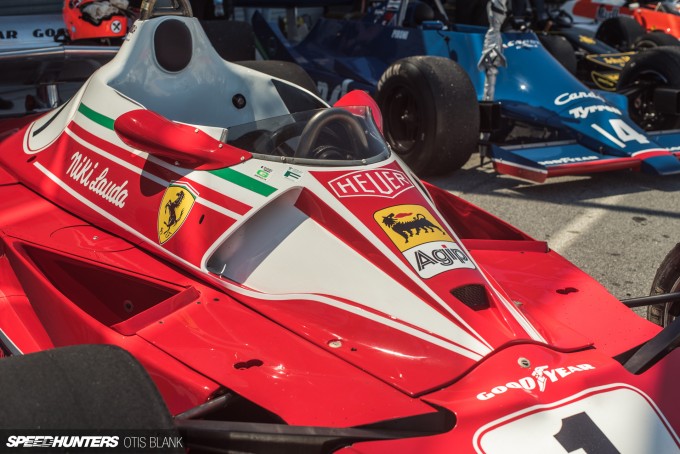 Or this, Niki Lauda's incredible championship-winning Ferrari 312-T.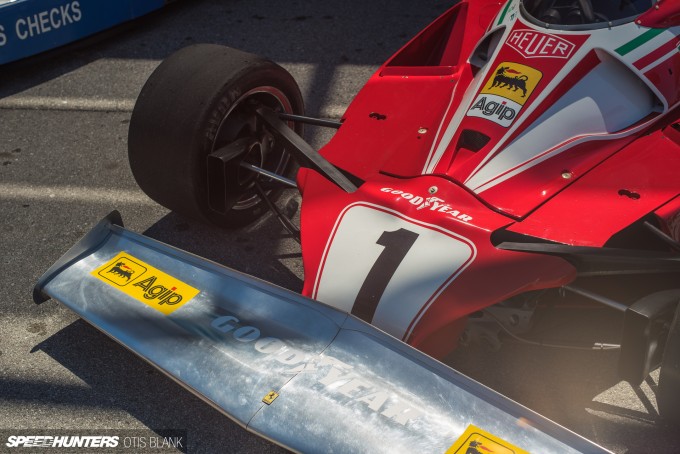 I'm not sure anyone would argue cars that in this class look boring.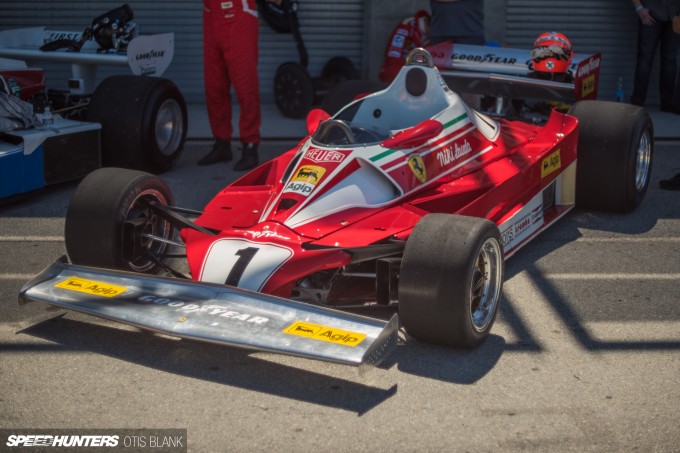 Riddled with vents and splashes of bright color they're truly fun to look at.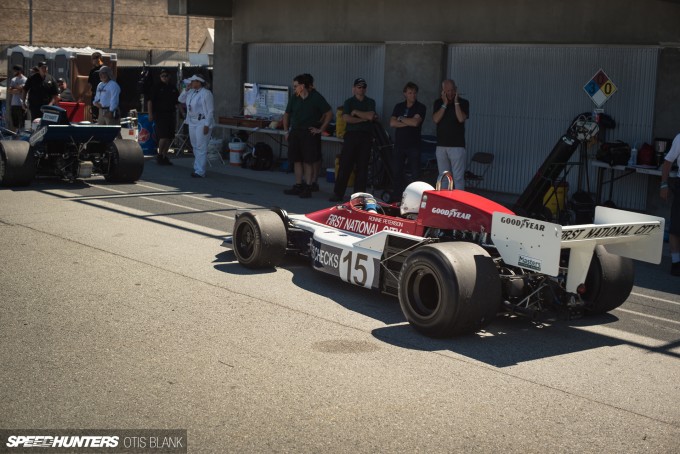 It was well worth the ringing ears to be this close these cars rolling out like they did 40 years ago.
Perusing The Paddock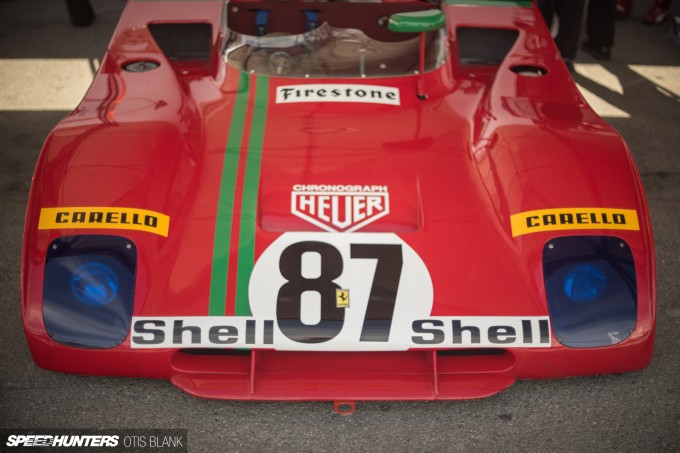 The pit-lane might be a great spot to see some action, but in the paddock you can get up close to all the participating cars.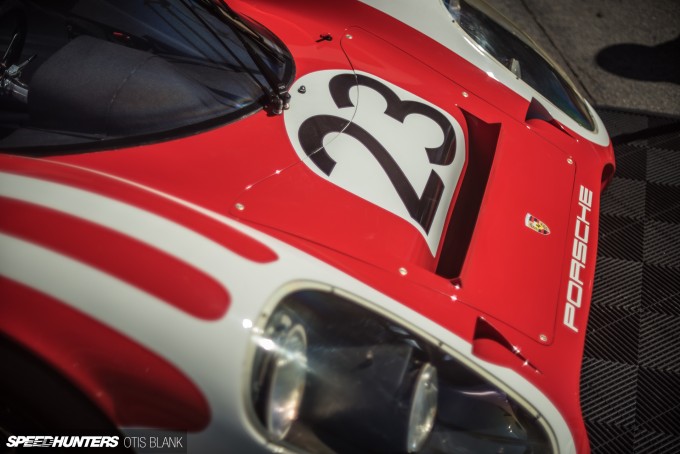 The paddock is open to all spectators and is an absolute treat for the car fan.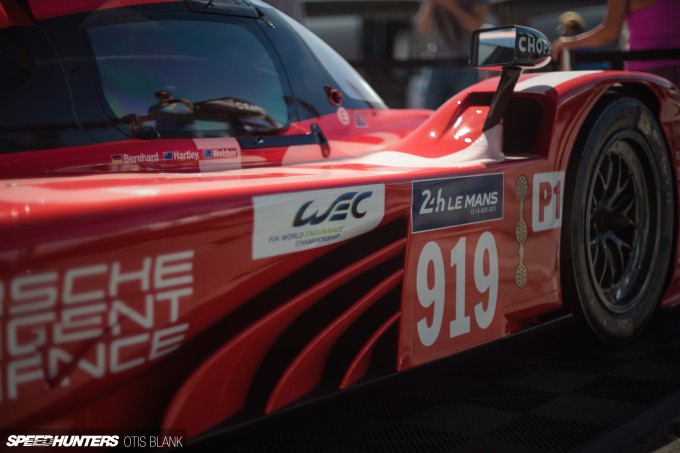 Manufacturers like Porsche bring out their absolute best, new and old.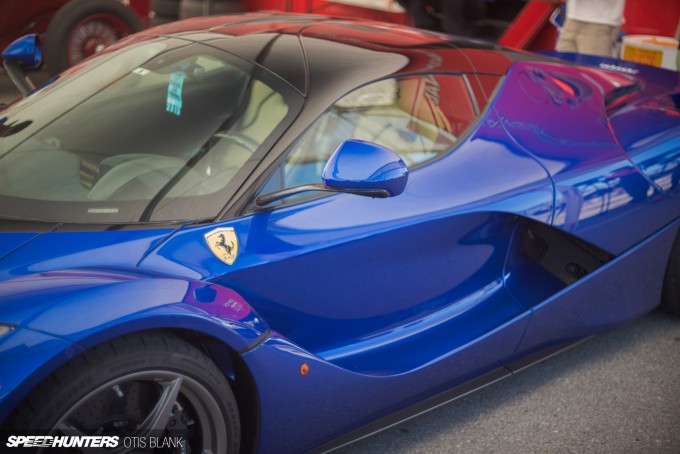 As do the owners of the participating cars. The paddock is a great place to show off your new LaFerrari, even if it doesn't get any track time.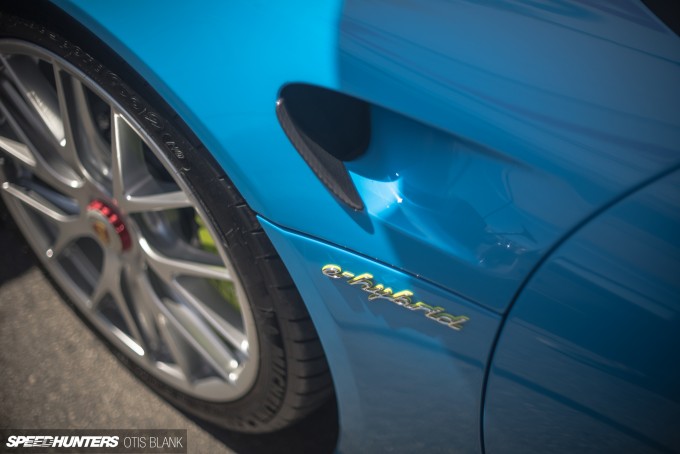 I spotted two of the big three hypercars in the paddock, both in what I personally think are great shades of blue.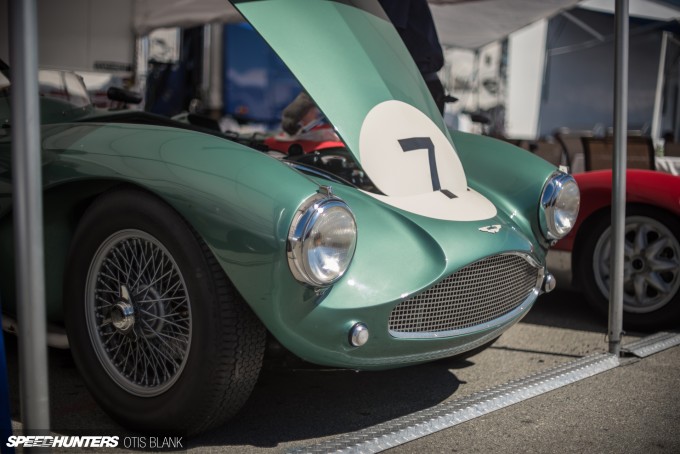 Hypercars are exciting to see, but this event is about the old stuff that raced before the term 'hypercar' had even been dreamed up.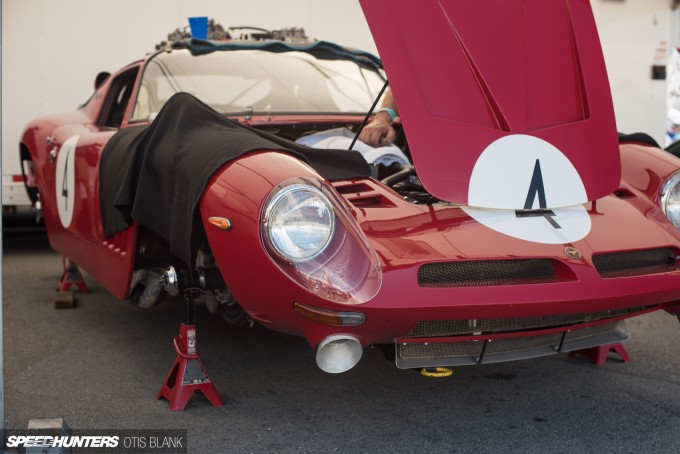 Cars here are often driven to their fullest, and that requires a lot of mechanical attention.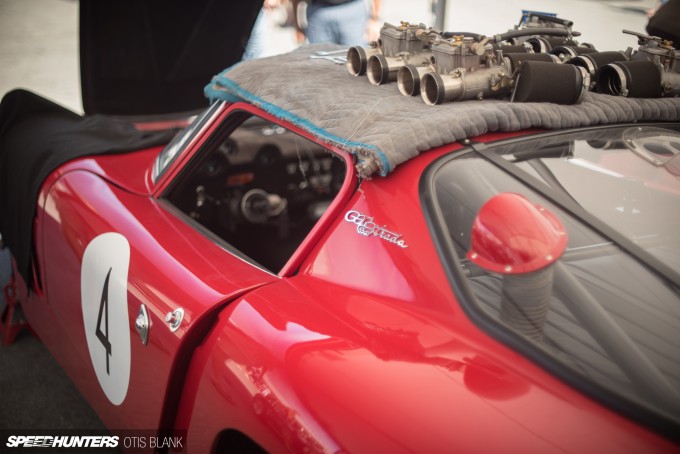 I stumbled upon this Bizzarrini with its carburetors on its roof in the middle of some work.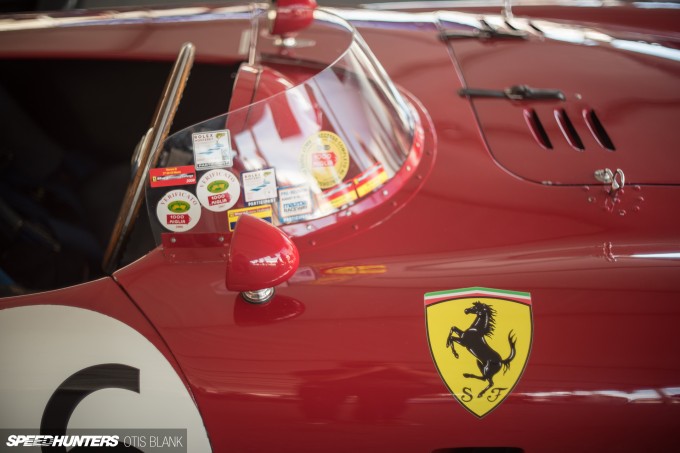 It is not uncommon to see tons of stickers from past events pasted on the windscreens of these beautiful vintage racers.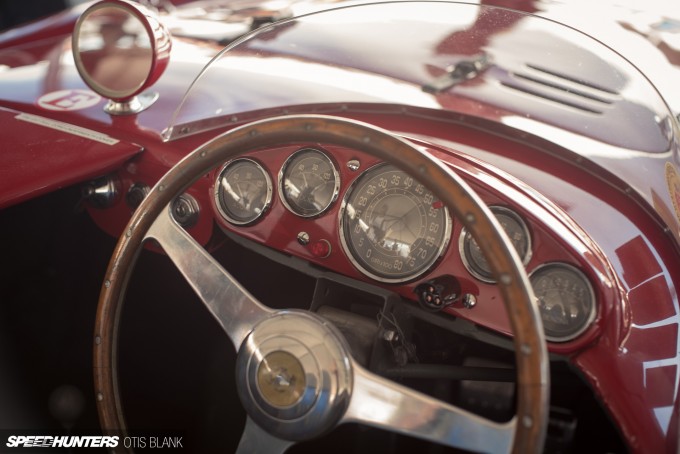 The people who participate in these kind of events are extremely passionate about their cars and bettering themselves as track drivers.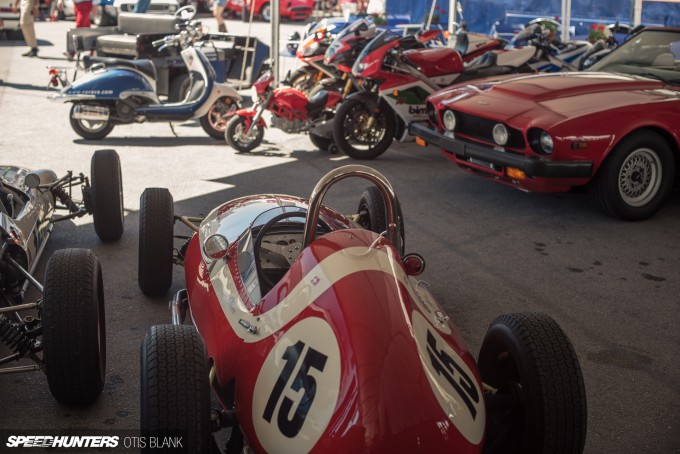 Many different track toys can be seen in the paddock. Some are here just to be shown, while others, like the scooter above, are used to get around on.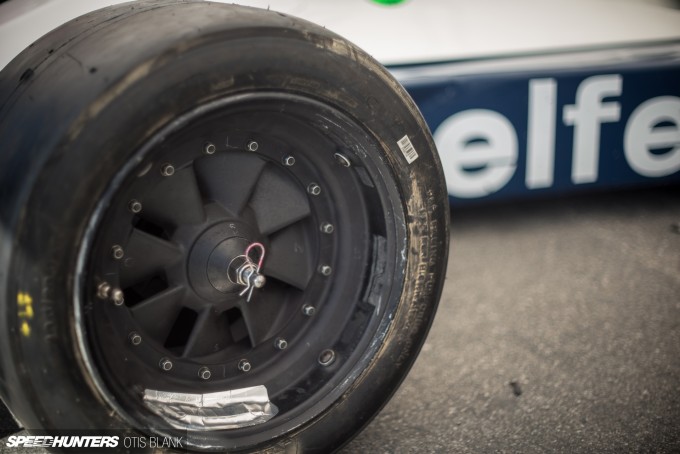 The wheels of race cars tend to be beautiful blends of form and function. These turbine wheels instantly caught my eye.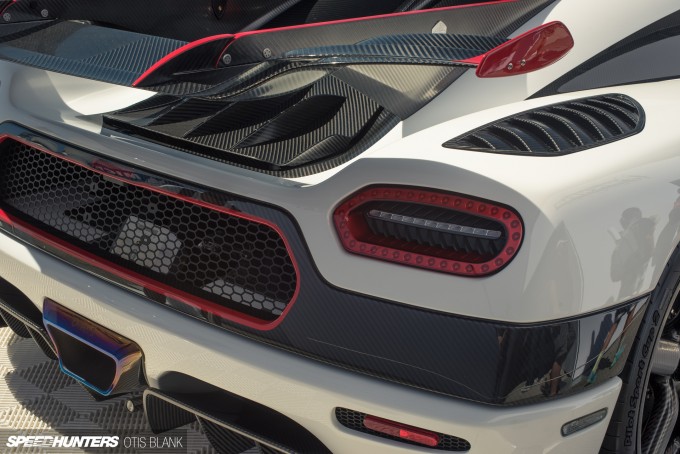 They were nice, but this might be a little more eye-catching to most. Koenigsegg's beastly One:1 has some of the most beautiful carbon work I have ever seen on a car.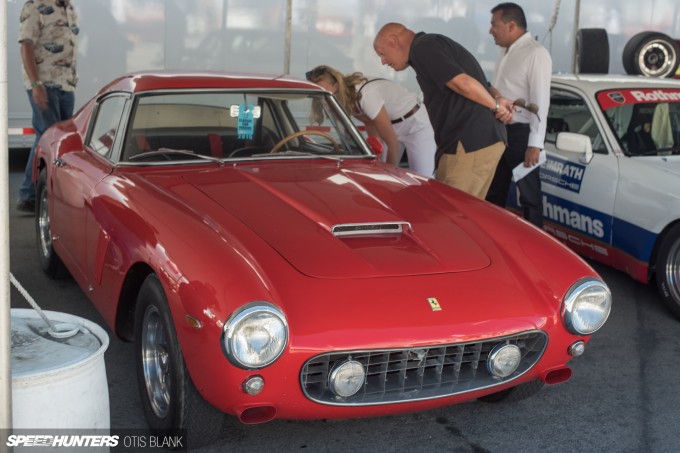 There's the man himself, Christian von Koenigsegg, checking out a gorgeous 250GT SWB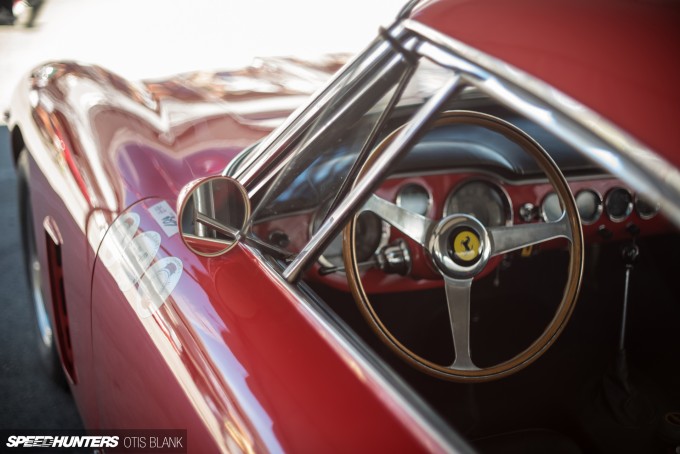 And here's what he saw. I love the simple interiors of '60s-era Ferraris.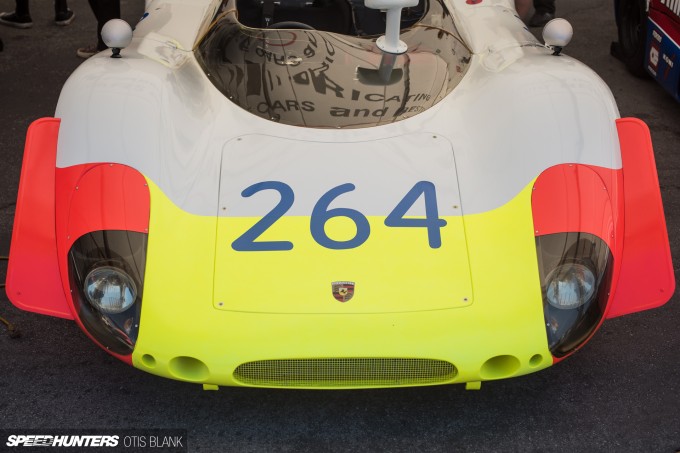 How to be instantly recognizable: use highlighter colors.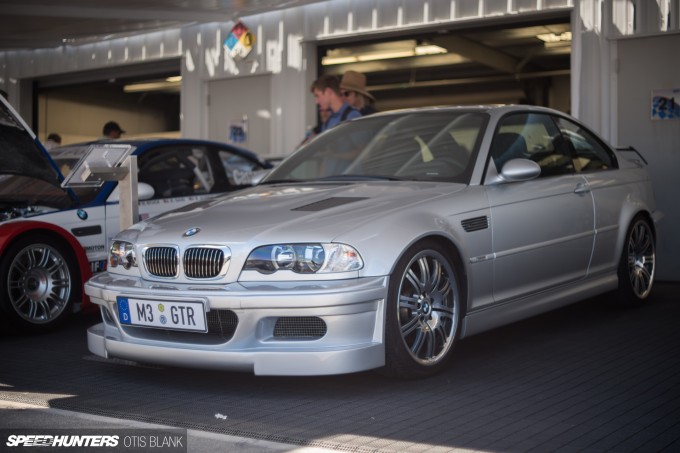 I'd never seen a real E46 M3 GTR before, so I was very happy to find this example being displayed by BMW.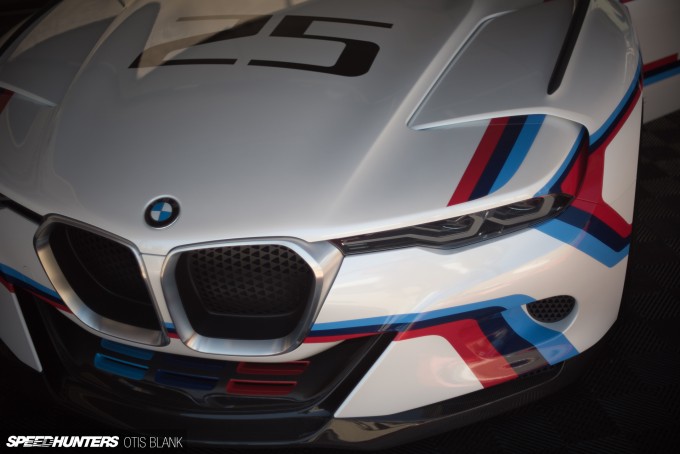 BMW was also presenting the stunning 3.0 CSL Hommage with its awesome new paint job.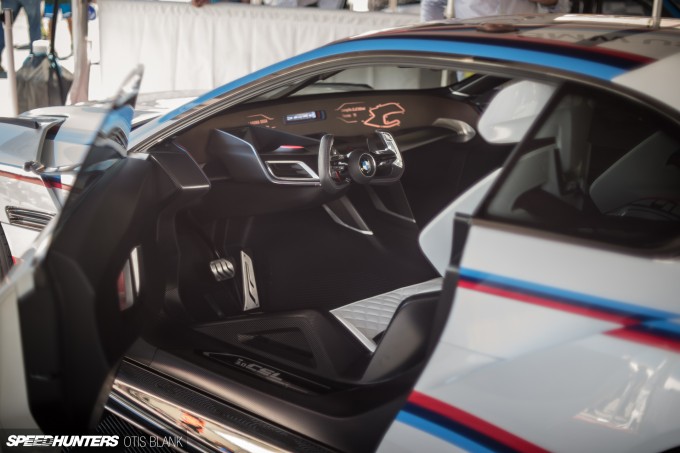 The steering wheel on the Hommage Concept looks more like a video game controller than a Momo Prototipo.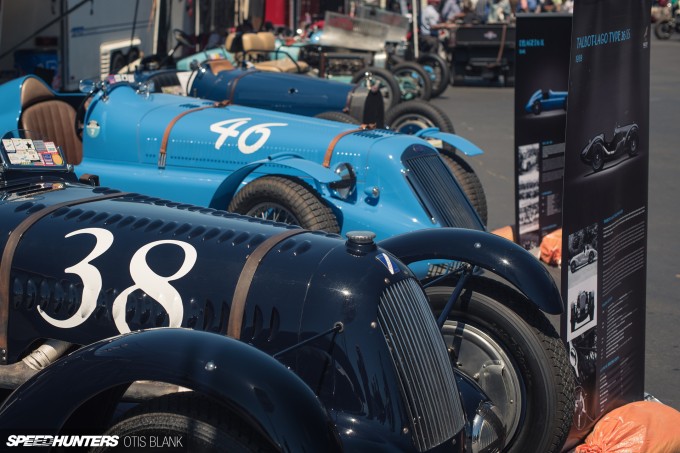 French cars are always well represented at RMMR. Seen from front to rear, we've got a Talbot Lago, a Delage and a few Bugattis.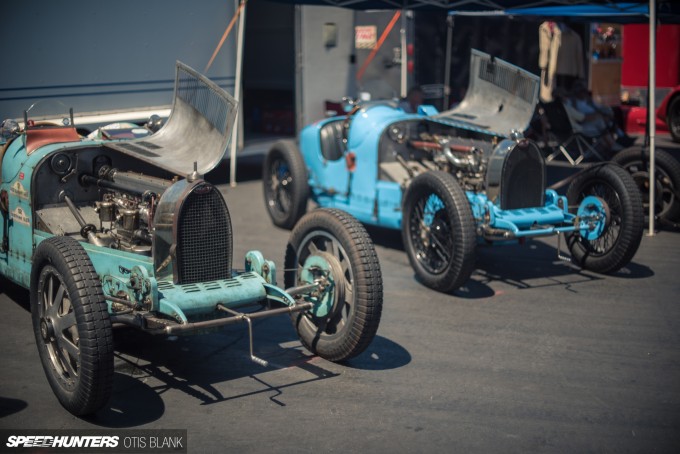 Bugatti has a rich racing history, and cars like these two Type 35s play an important part in it.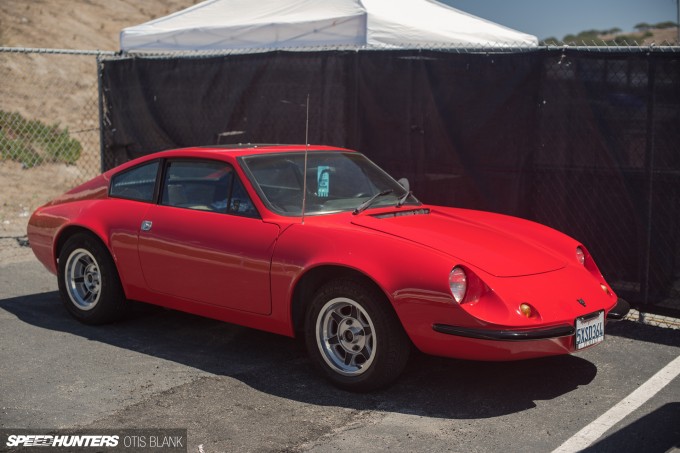 The paddock is home to endless gems, some more hidden than others. This car might not be known to most, but others will instantly recognize it as a Puma GT.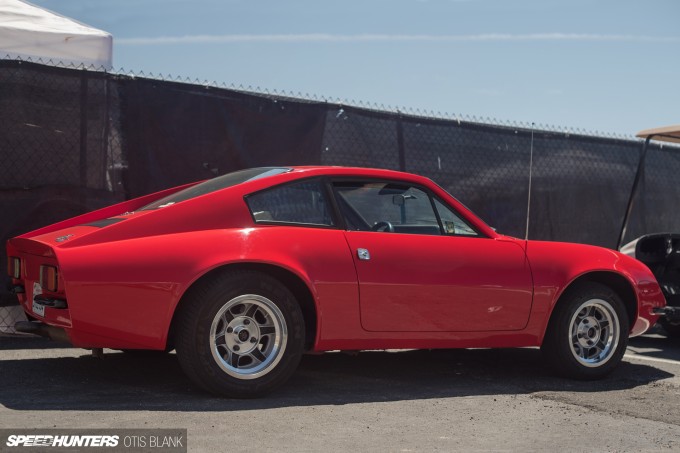 This oddball was made in Brazil from Volkswagen parts and a body that borrows styling cues from cars like the Ferrari Dino and Alpine A110.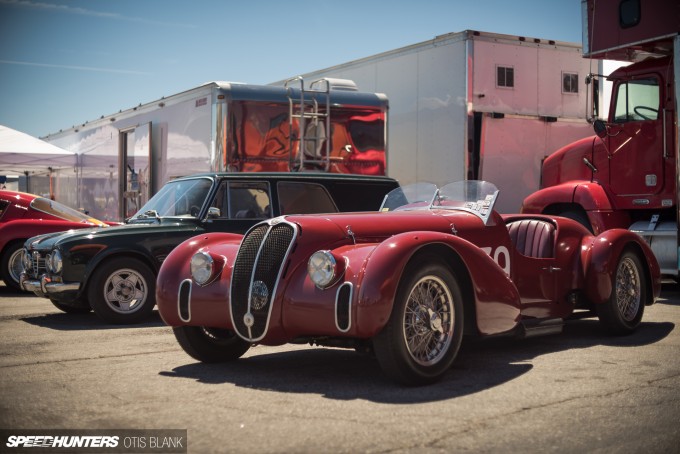 Here is a truly special and contrasted combination – an Alfa Romeo Giulia Colli Break and a stunning 8C.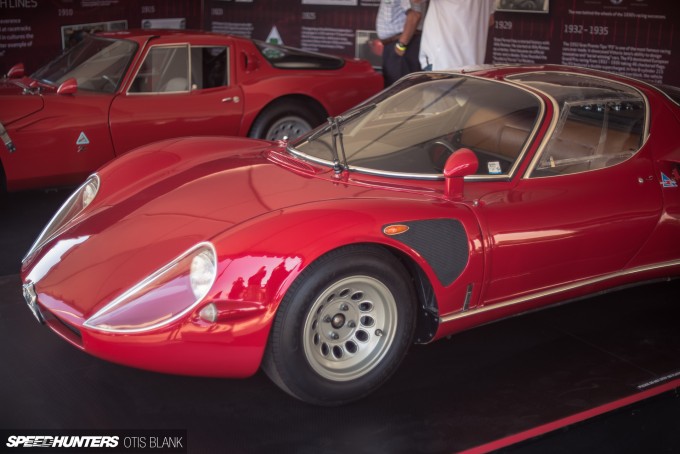 They say never to meet your heroes, but I don't think that applies to the Alfa Romeo Tipo 33 Stradale.
I never like to pick favorites, but when someone asks me what my favorite car is, this is the first one that always comes to mind. Having never seen one in person before, the Tipo 33 Stradale was every bit as glorious as I had hoped. After spending an embarrassingly-long amount of time ogling this car, it was time to visit the Corkscrew.
The World-Famous Corkscrew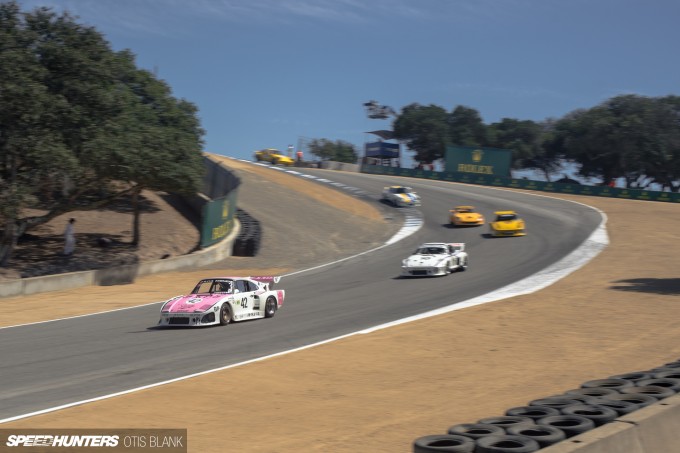 If you know Mazda Raceway Laguna Seca, you know the Corkscrew.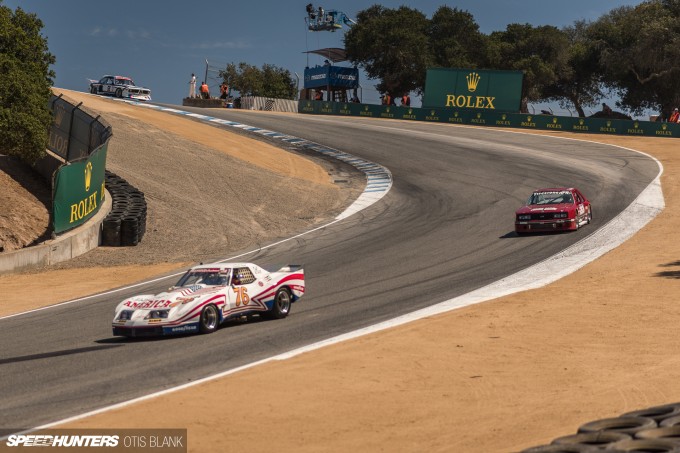 This part of the circuit is world renowned for its intimidatingly-steep, spiral-like nature, hence its name.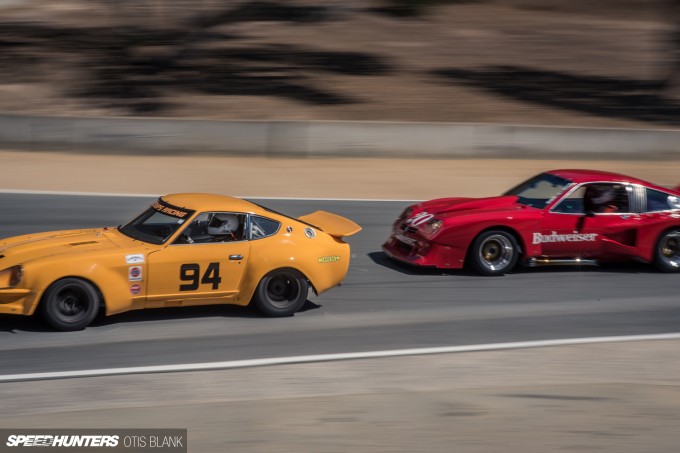 I have heard that the Corkscrew isn't that big of a challenge behind the wheel – it's more a matter of slowing yourself down enough so you don't end up in the wall. The elevation takes care of everything else from there. They say the real challenge lies in the turns that come next.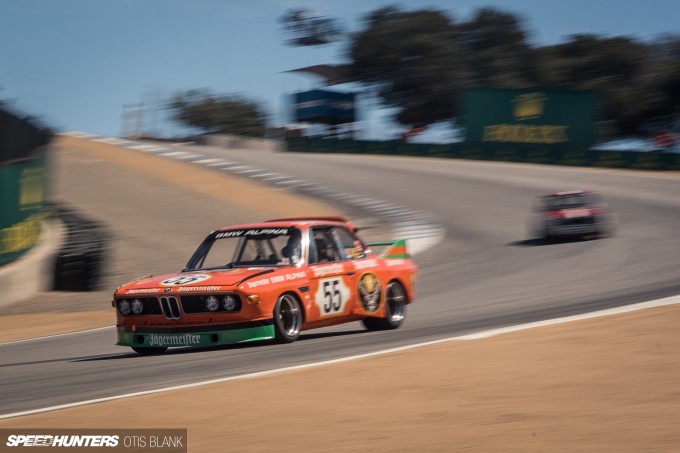 But that doesn't mean that it isn't great fun to watch cars fly through it!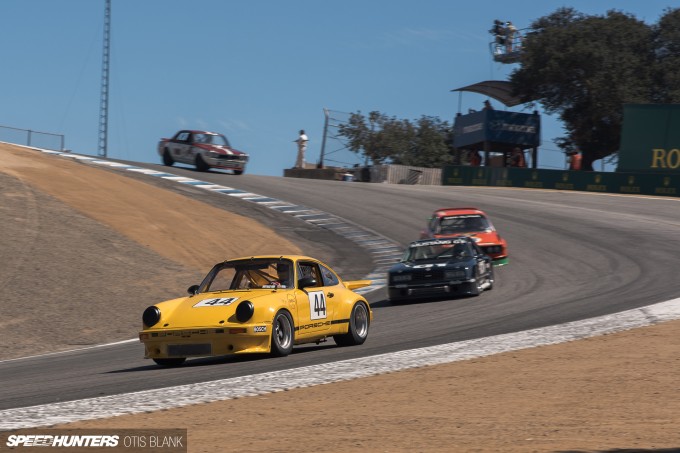 Standing track-side and watching all these period-correct race cars zip by, it isn't too hard to imagine what it was like when these cars were racing back in their heyday.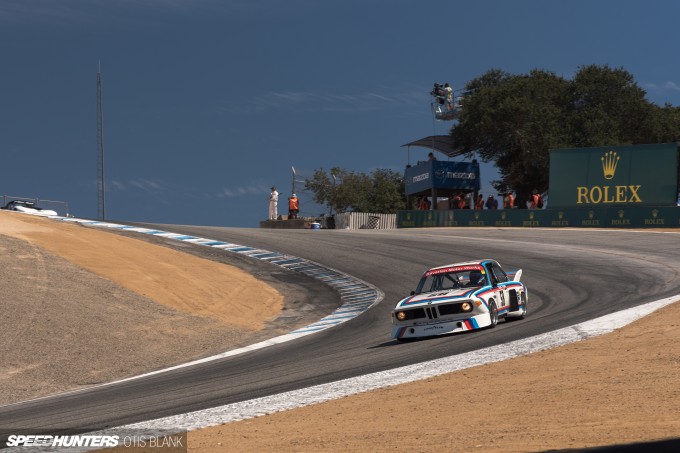 The Rolex Monterey Motorsports Reunion for me is an unmissable event. It has the world's greatest cars on one of the world's greatest tracks, and on top of that they're being driven, properly. If you ever find yourself in California in August, make sure the RMMR features on your 'must do' list.
Otis Blank
otis@speedhunters.com
Instagram: @otisblank
Cutting Room Floor