How To Build A Classic
These days, if you are going to build a car from the 1960s or '70s you're likely to choose one of three directions for your project. First off there's the restoration route, where you do your best to return everything back to how it was when the car came out of the showroom. It's surely the most traditional way to revive an old car.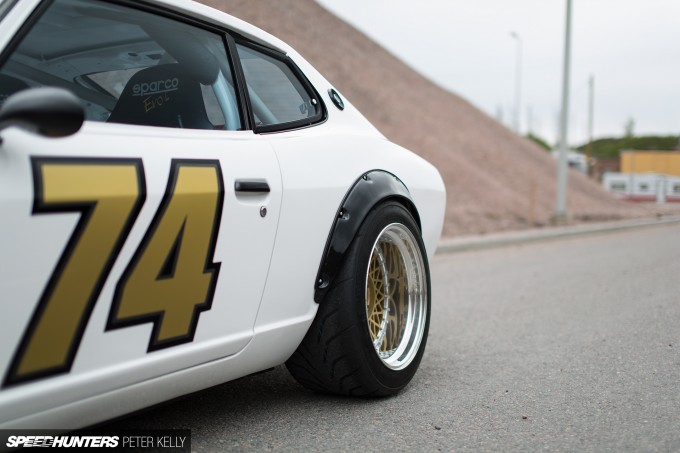 Then there's the resto-mod option. You repair and restore the problem areas on the car, and then add in some aftermarket bits for extra performance and style. It's a method that seems to get more popular each year.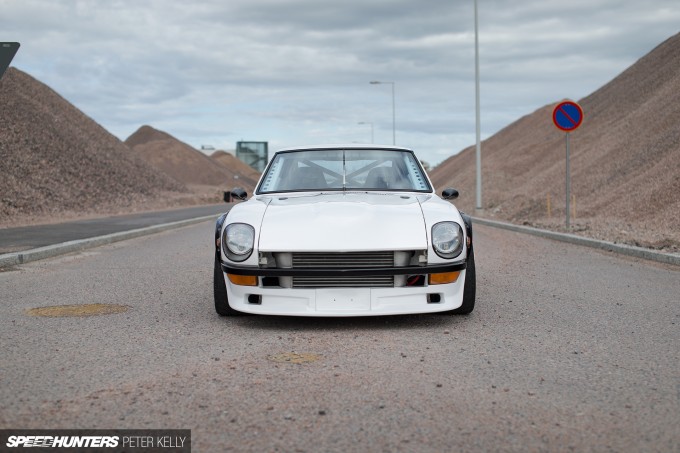 And the third way? Well, that's when you decide to get a little bit crazy. Rather than embracing the old school way, you take the shell of your vintage car and transform it into something much different and much more powerful than anyone could have dreamed when it was originally built.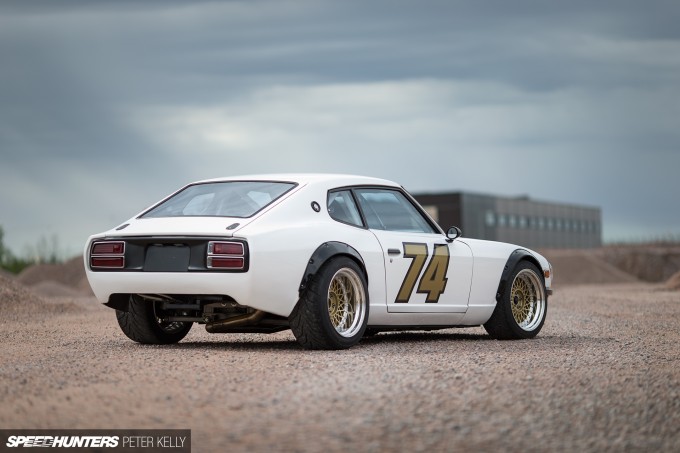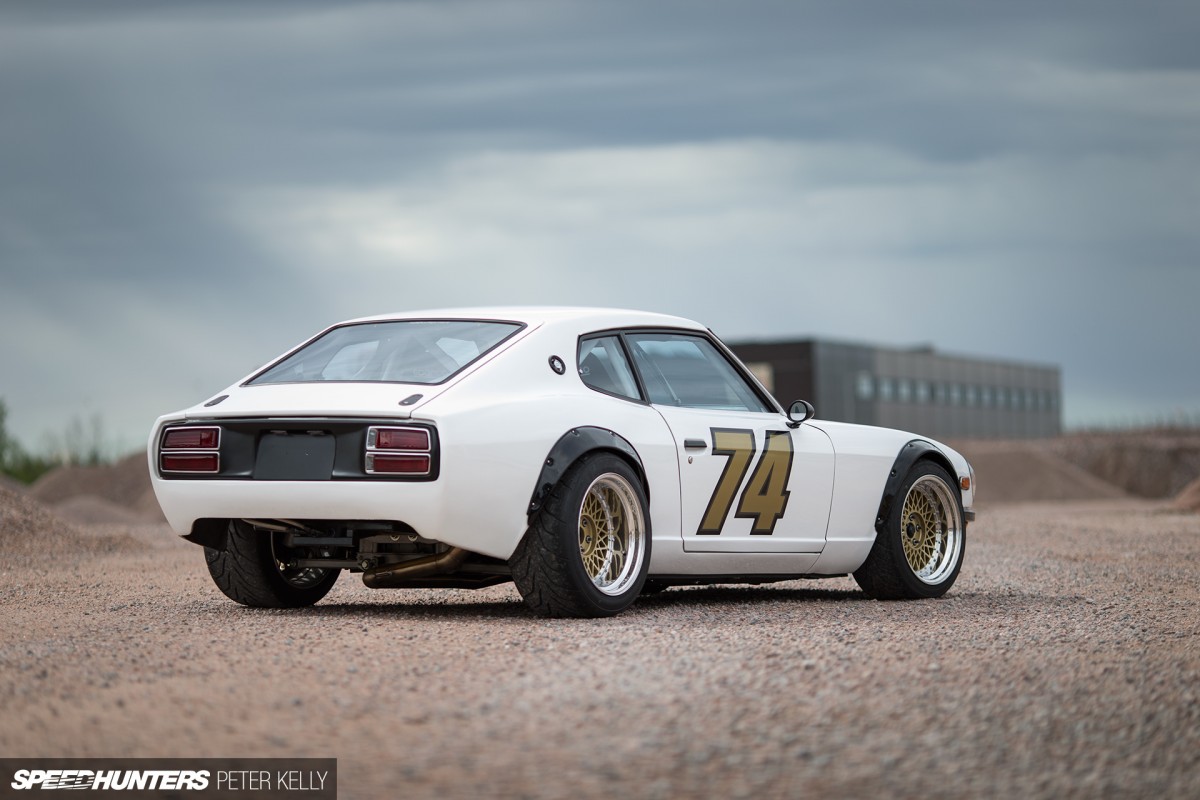 Toni Laari's Datsun 260Z out of Finland is a car that falls into the that third category. It's got the unmistakable look of an early '70s Z, and the kind of streetable power that no one could have imagined back in 1974.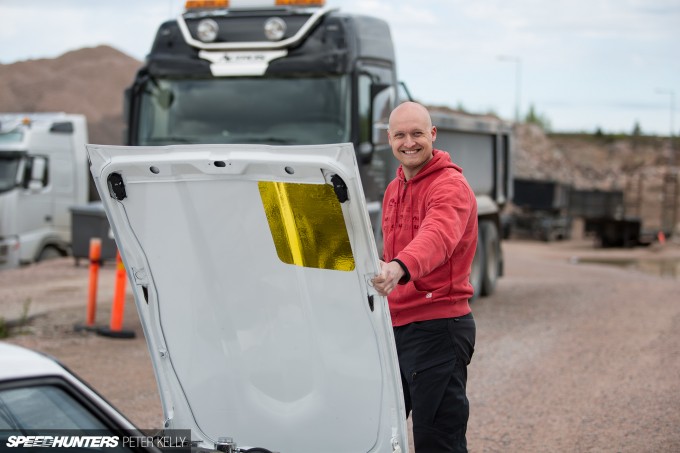 When Toni originally acquired the Datsun it wasn't as if he was searching high and low for an old Z to build into his dream car. He simply found the car for sale nearby his house and thought it had a good look to it. Not only that, but he liked the fact that it was rear-wheel drive and had plenty of room in the engine bay to accommodate whatever wild power plant he might decide to go with.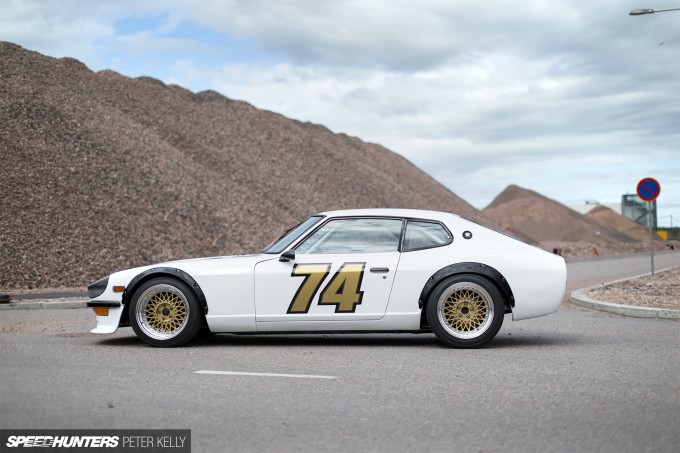 Also of interest is that Toni's Z is not the more popular two-seat body style, but the less commonly seen 2+2 shape. While some think 2+2 Zs are a bit awkward looking, I think Toni's car shows they can look just as good as their two-seat counterpart. It also gives the whole thing an added layer of uniqueness.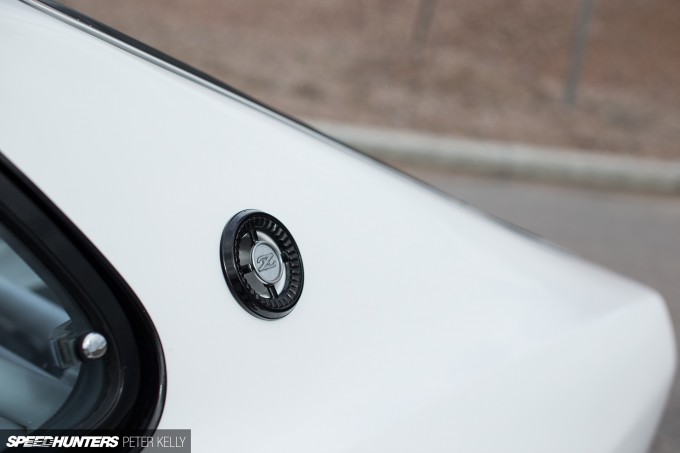 Even before he acquired the 260Z, Toni knew he wanted to build a street car with tons of power for the track, great handling and a very cool style. With the Datsun in his possession, he rolled the car into his garage and began on making his vision a reality.
An Eight Year Journey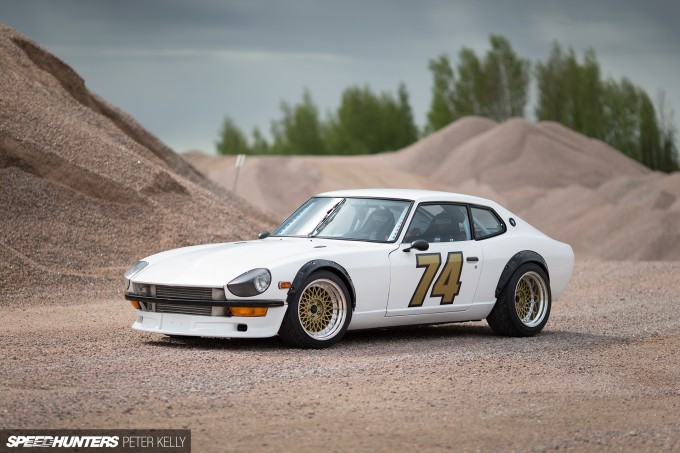 It was never going to be one of those builds that takes just a few months from beginning to end. In fact, it was way back in 2007 that Toni first picked up the car, and it wasn't until the spring of this year that it finally emerged from the garage.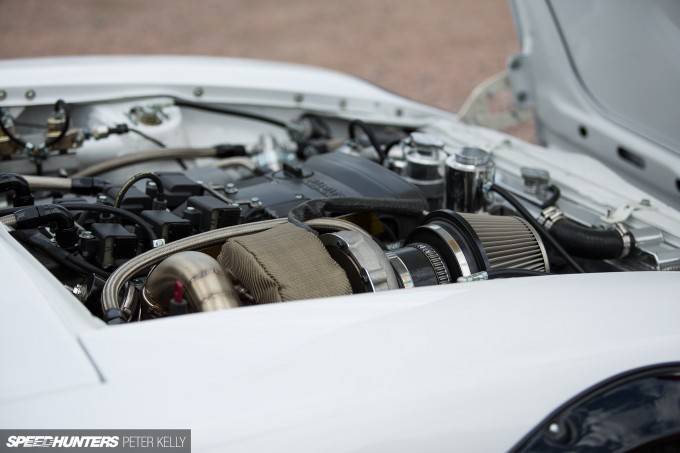 As I mentioned, serious power was going to be a big part of the project from the start, and originally Toni's plan called for about 600 horsepower. But that was before things started to get out of hand.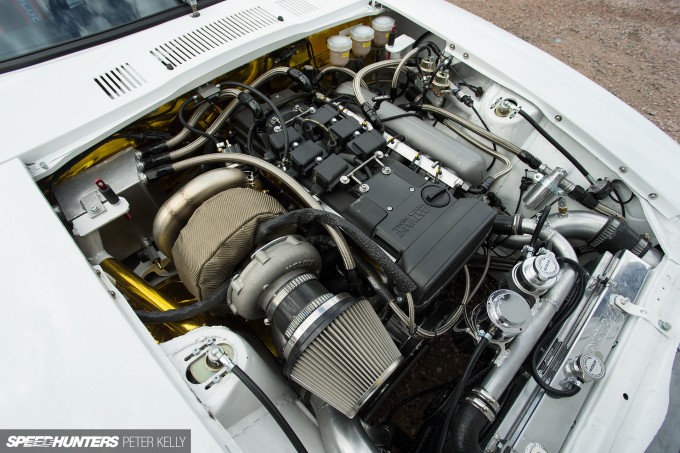 Toni is far from a purist, so for him it wasn't a tough decision to go with a Toyota 2JZ-GTE setup. The 2JZ's legendary reliability made it an easy choice, as did its endless aftermarket support.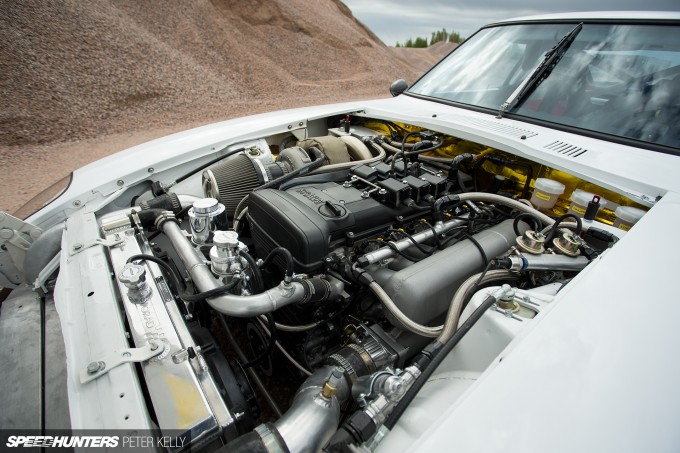 And this would be an important thing as Toni began to build the motor. With so much potential power on tap, his 600hp goal was soon left in the dust. When it came to output, he was now aiming for a four-figure digit.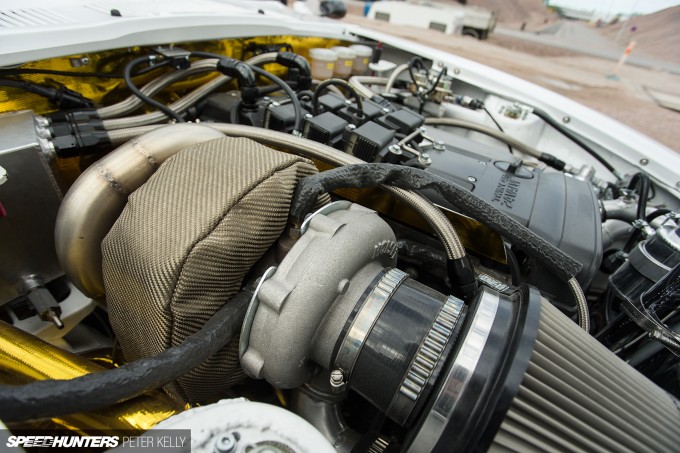 The engine itself has been fully built with heavy-duty Eagle rods, low compression pistons along with an upgraded valvetrain and cams. The big story though is the turbo – a Holset 71.5/88mm turbine on a custom KKD Motorsport manifold with 4.5-inch downpipe and a 3-inch exhaust all the way back.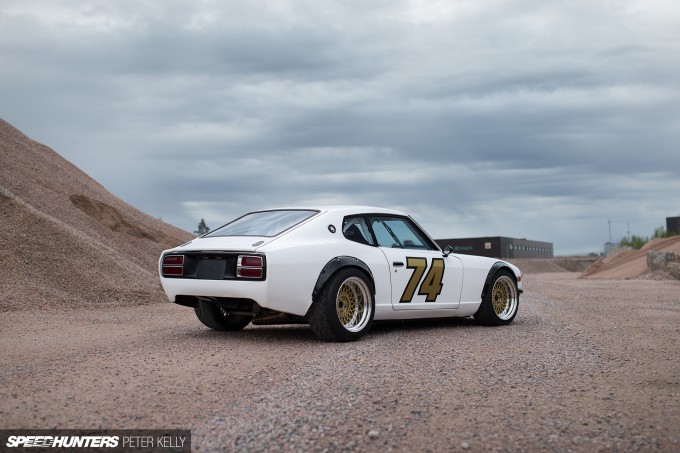 The result is over 1,000 horsepower to the wheels – 1,036 to be exact – and just over 900 foot pounds of torque for good measure. They're extremely impressive numbers when you consider that the whole car weighs in at just 1,200 kilograms, or about 2,600 pounds.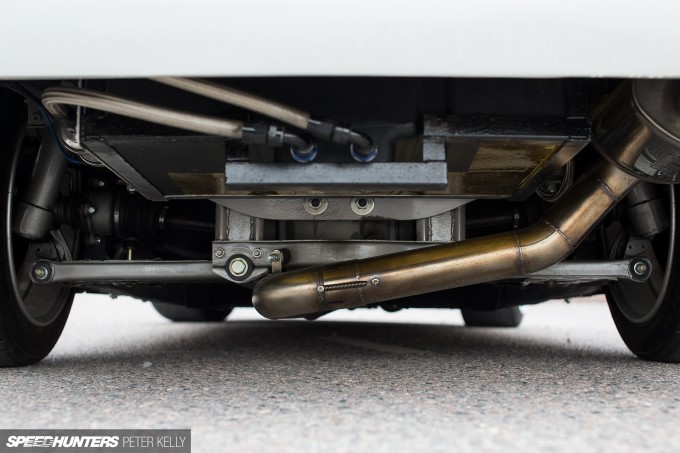 With the Z now making in the vicinity of seven times the power it did stock, some serious drivetrain upgrades were in order. The gearbox is a Toyota R154 with a Carbonetic clutch, and the diff is an ultra-strong R200 with a Nismo LSD, heavy-duty axles and 300ZX Turbo hubs.
The Never-ending Project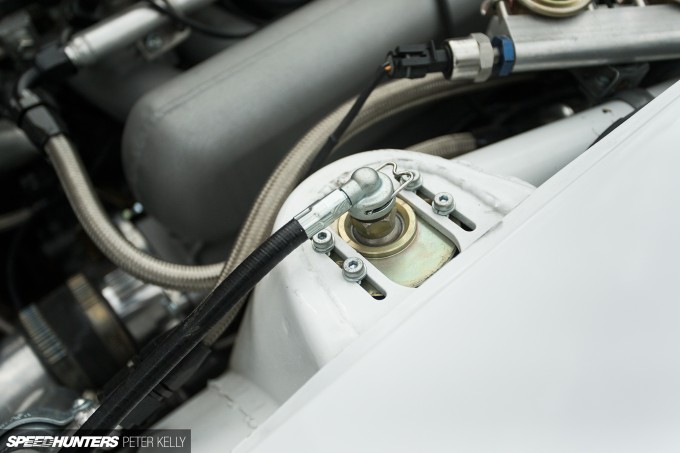 Toni didn't just want to make his Z fast – he also wanted a car that would handle well at the track, so he spent a lot of time on the Datsun's suspension and chassis. The suspension itself consists of custom Tein Flex coil-overs with an EDFC controller, and he also improved the geometry to make the car more predictable at speed.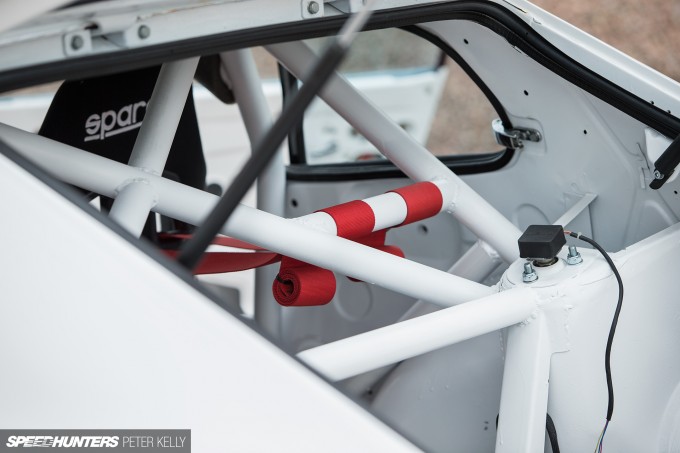 Just as important was the work done to stiffen up the old chassis. Over the course of the build Toni completely tore the car down, fabricated stronger frame rails, reinforced the chassis wherever possible and also built a custom rollcage.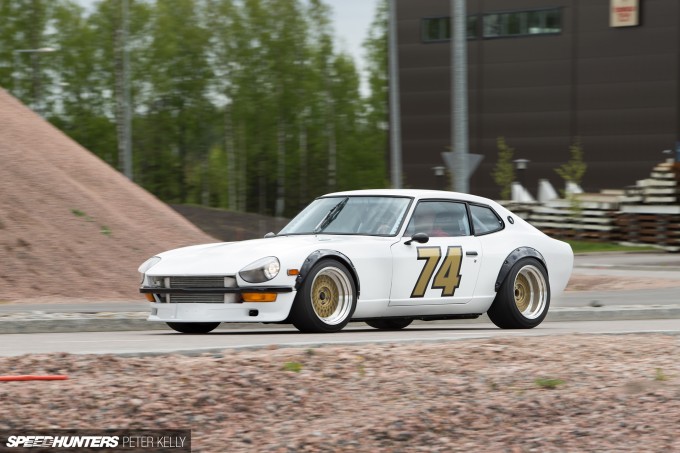 When it comes to the exterior it's all about function. The fender arches have been widened and fitted with ZG-style flares, the front bumper and front spoiler are fiberglass, while the rear end has been trimmed and de-bumpered. Toni even did the paint and bodywork himself.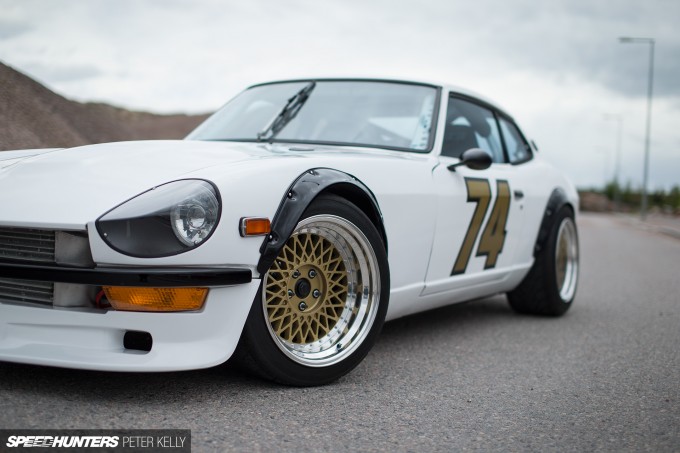 The wheels are 17×10-inch and 17×11-inch BBMs from UK's Image Wheels, and they do a great job of maintaining an old school look while allowing for modern Toyo R888 rubber and larger brakes.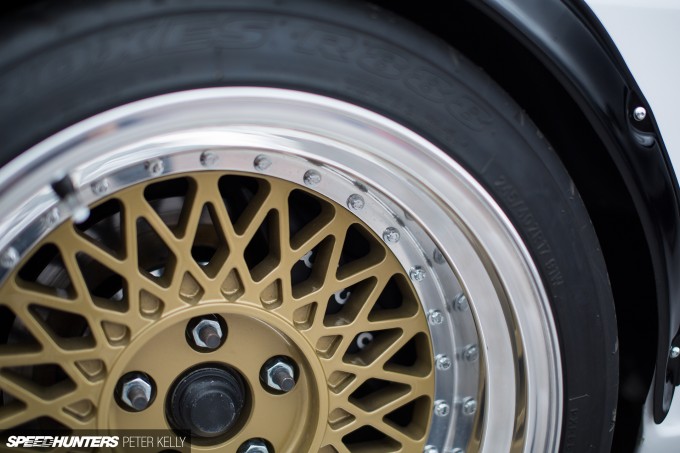 For the latter, Wilwood 4-piston calipers and 300mm rotors feature all around, and Toni also fitted the car with a hydraulic E-brake setup for those times he wants to go sideways.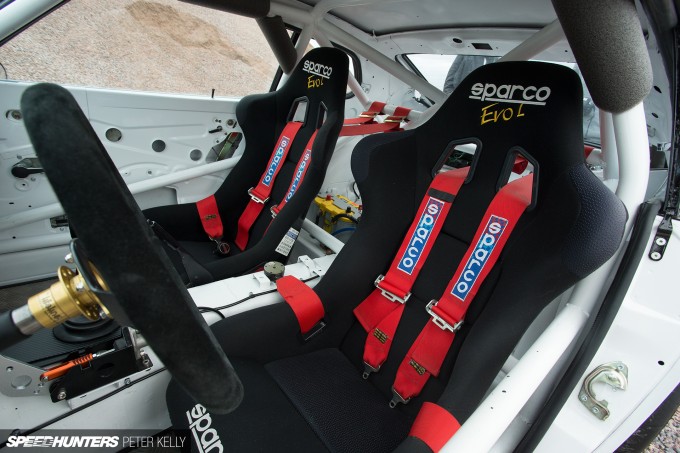 Although Toni wanted the Datsun to be friendly for street use, his primary goal was to build a capable track car, and that's clearly evident when you peek inside. Along with the aforementioned rollcage, you'll find a pair of Sparco Evo seats with matching 6-point harnesses and a Sparco R345 steering wheel.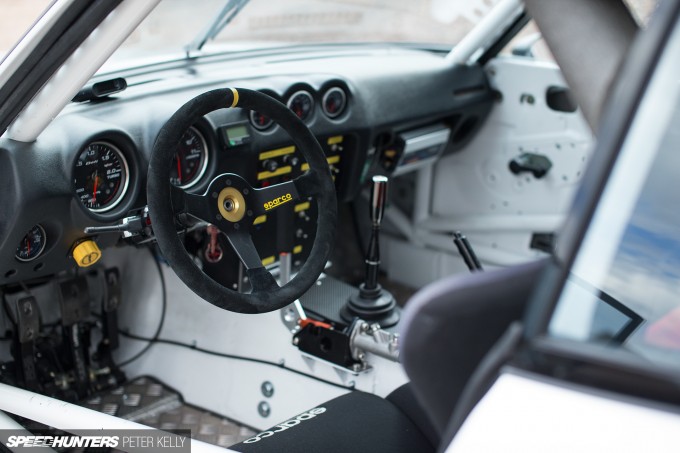 The original dashboard is still in place, but it's been fitted with things like Defi-Link gauges, a Tech Edge wideband o2 controller and a digital speedometer. The pedals are from Tilton and a Jaz fuel cell sits in the rear hatch area.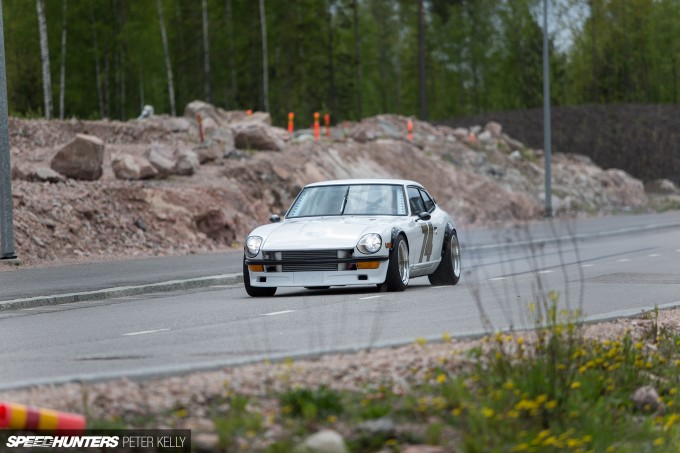 Toni says that by far the most challenging part of the project was the long build time. The car was under the knife for nearly eight years and he says there were times when it was hard to find the inspiration to keep going. But once he had the car running and on the track, he's more excited than ever to keep improving it.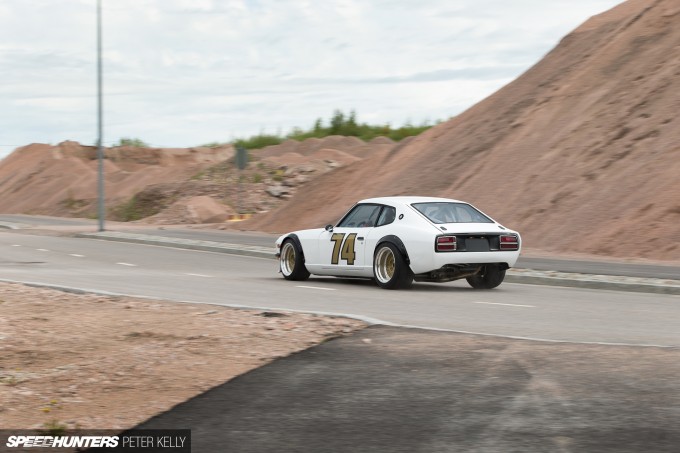 Among his current plans are more suspension upgrades to further improve the handling, and fitting a traction control system to make better use of the 1000-plus horsepower when the car's on track. It's been a never-ending project for Toni, and he doesn't see himself ever 'finishing' the car.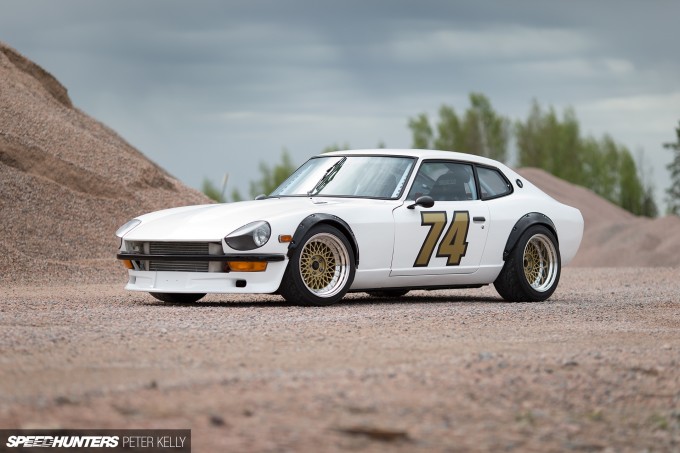 With its unusual body style, cross-maker engine swap and ridiculous amount of power, Toni's Z is about as far from your average S30 build as it gets. We can't wait to see what's next for a car that's surely one of the most unique Datsuns on the face of the planet.
Mike Garrett
Instagram: japanifornia_media
mike@speedhunters.com
Photos by Peter Kelly
Instagram: speedhunters_pedey
pedey@speedhunters.com
Bonus Video & Images