Shows like Offset Kings Japan are a journey of discovery. They also make our jobs as Speedhunters far easier than you could possibly imagine, as we are presented with a massive selection of cars on a silver platter, all beautifully lined up and ready to be discovered one by one.
And with such a huge selection and diversity of modified machinery, the worst thing you could possibly do at such an event is look at a car, make an assumption and quickly dismiss it by walking away. I have to say, I almost fell prey to doing just that when I came across this RA22 Toyota Celica at Fuji Speedway last weekend.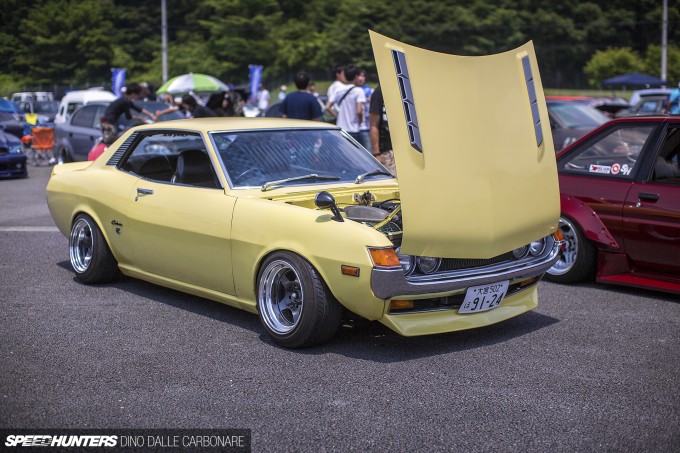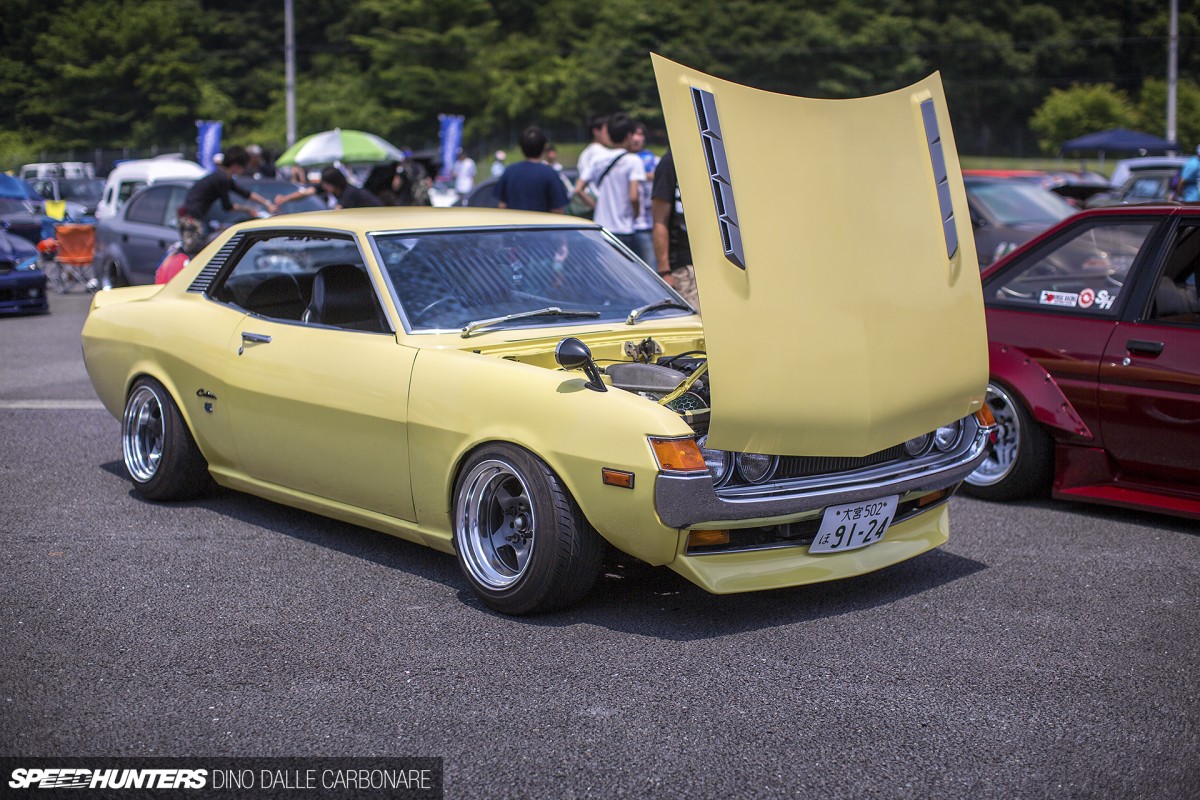 I grabbed a few pictures as I thought it looked cool sitting there with its front-hinged bonnet wide open, but only when I moved to one side to get a profile view of the Work Meister CR-01 wheels did I notice something unusual in the engine bay…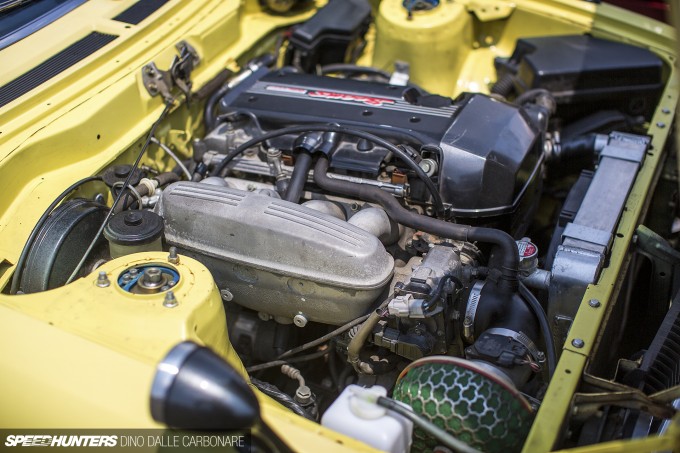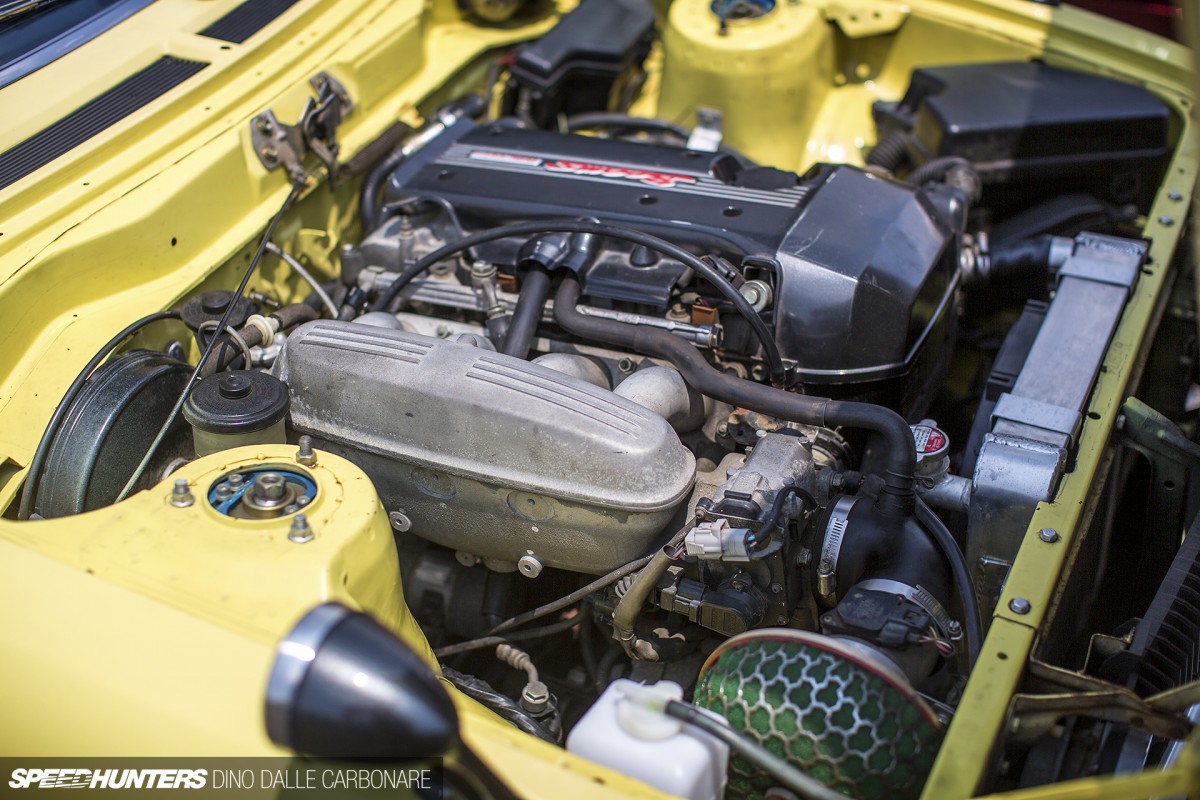 Okay, now that's something you don't see every day! And what a perfect example of keeping it in the family.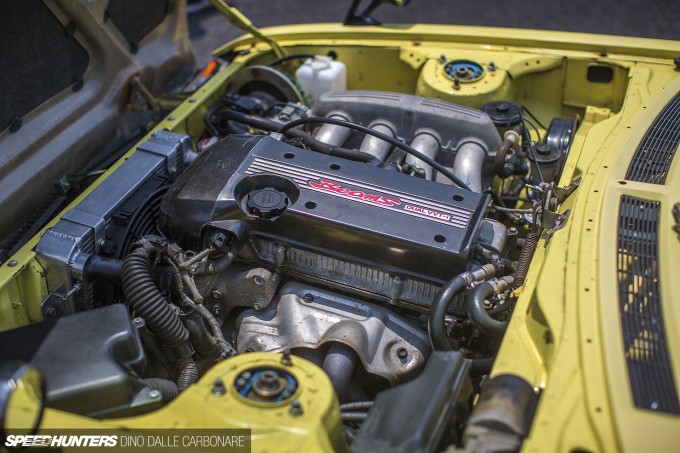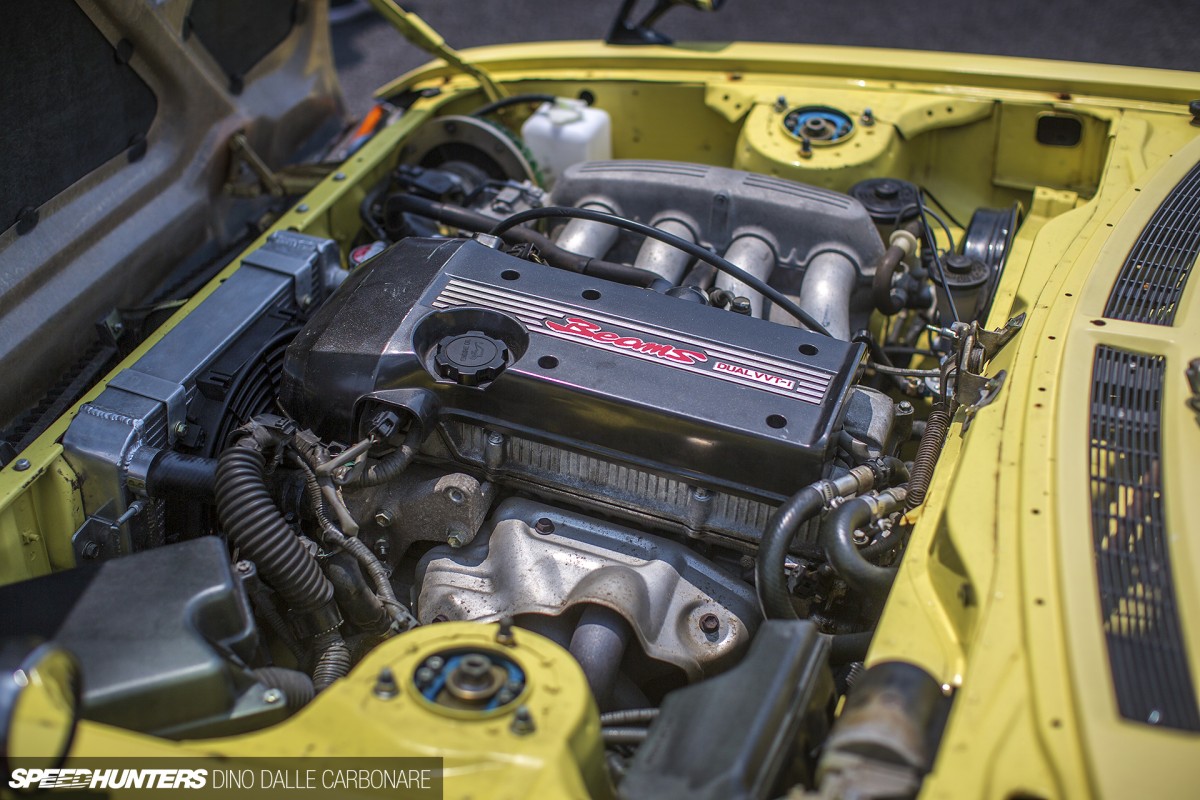 I really can't think of a better engine than the BEAMS 3S-GE to re-power an old Toyota chassis like the Celica. The '90s inline-four brings variable valve timing on both the intake and exhaust and a nice, useable 210hp to the party – and in this case, a precise and fast-shifting 6-speed manual transmission (ripped out of the same Altezza the motor originated from) to back it up.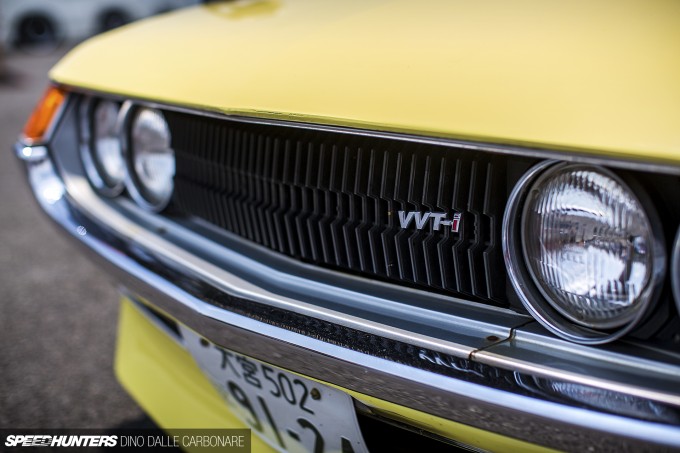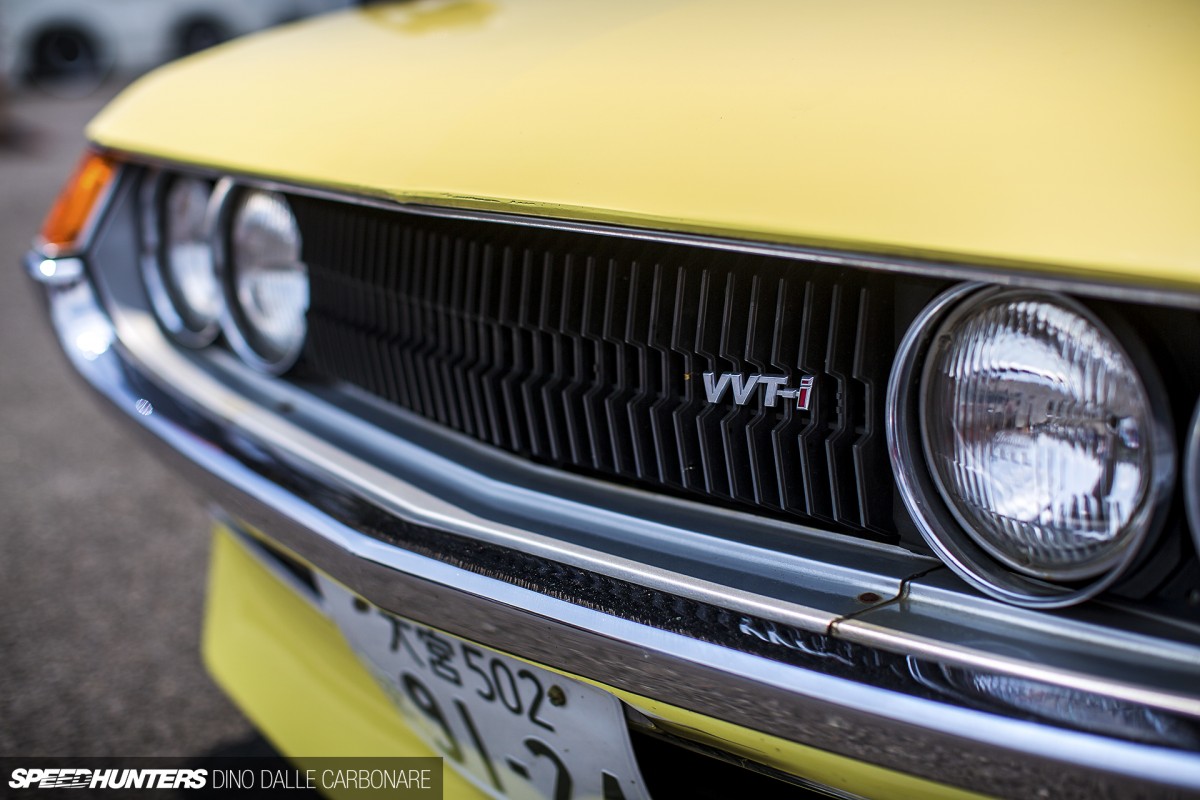 When I noticed it afterwards, the VVT-i badge on the grill made all the sense in the world!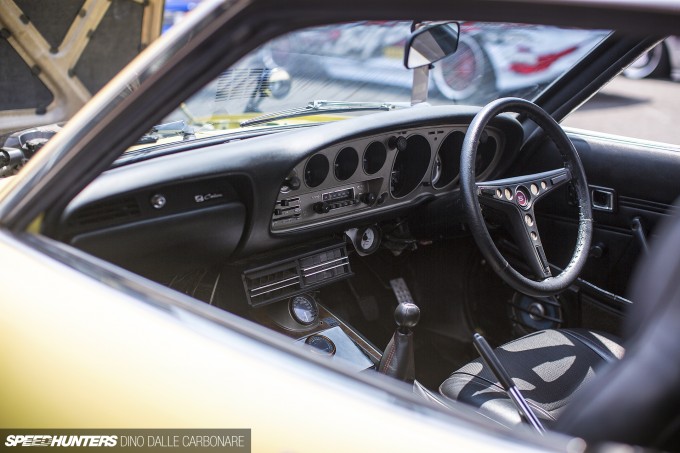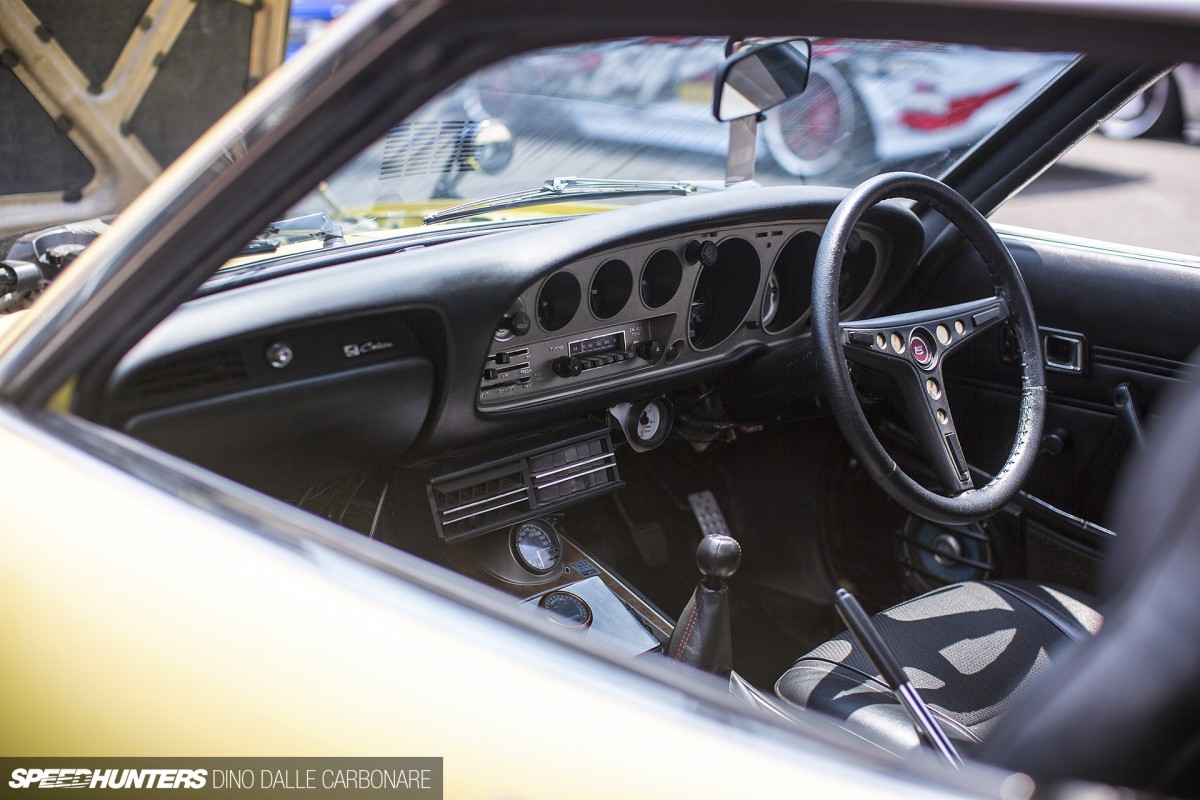 Aside from a few additional gauges, the interior has remained untouched – that '70s ambience adding so much character to the car.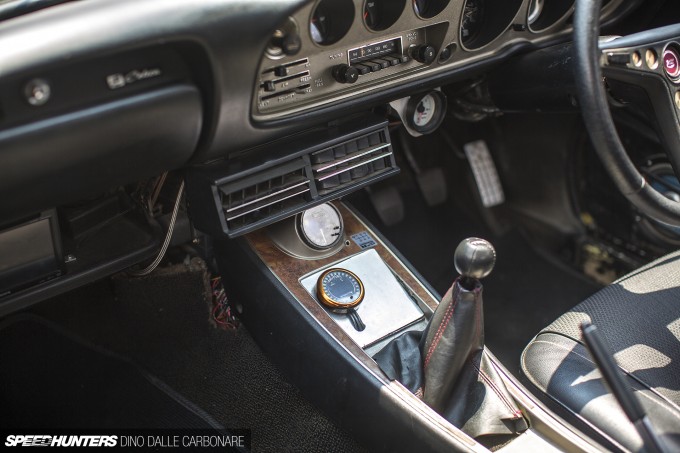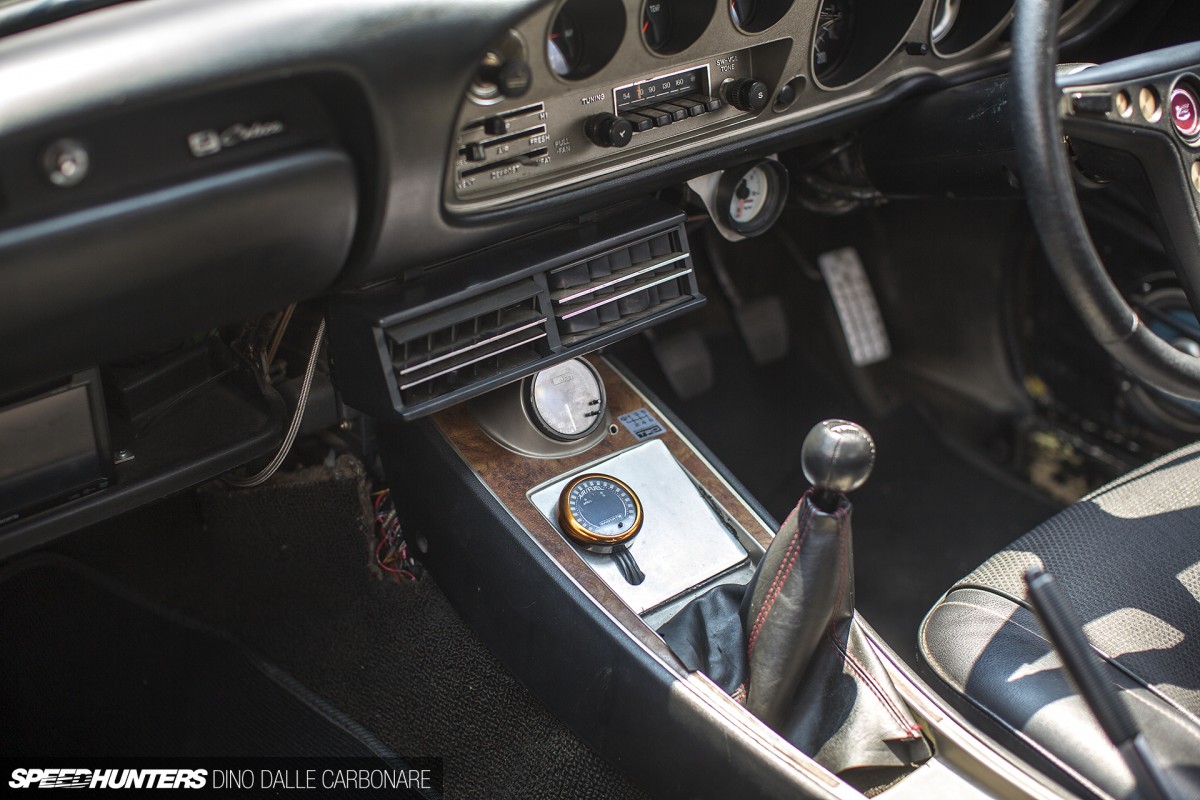 In case you're wondering, the gold-crowned dial on the console is an air/fuel ratio gauge with an LED clock-like display.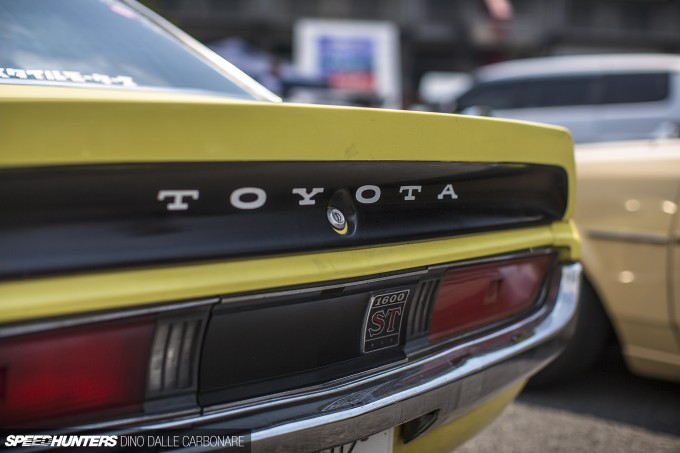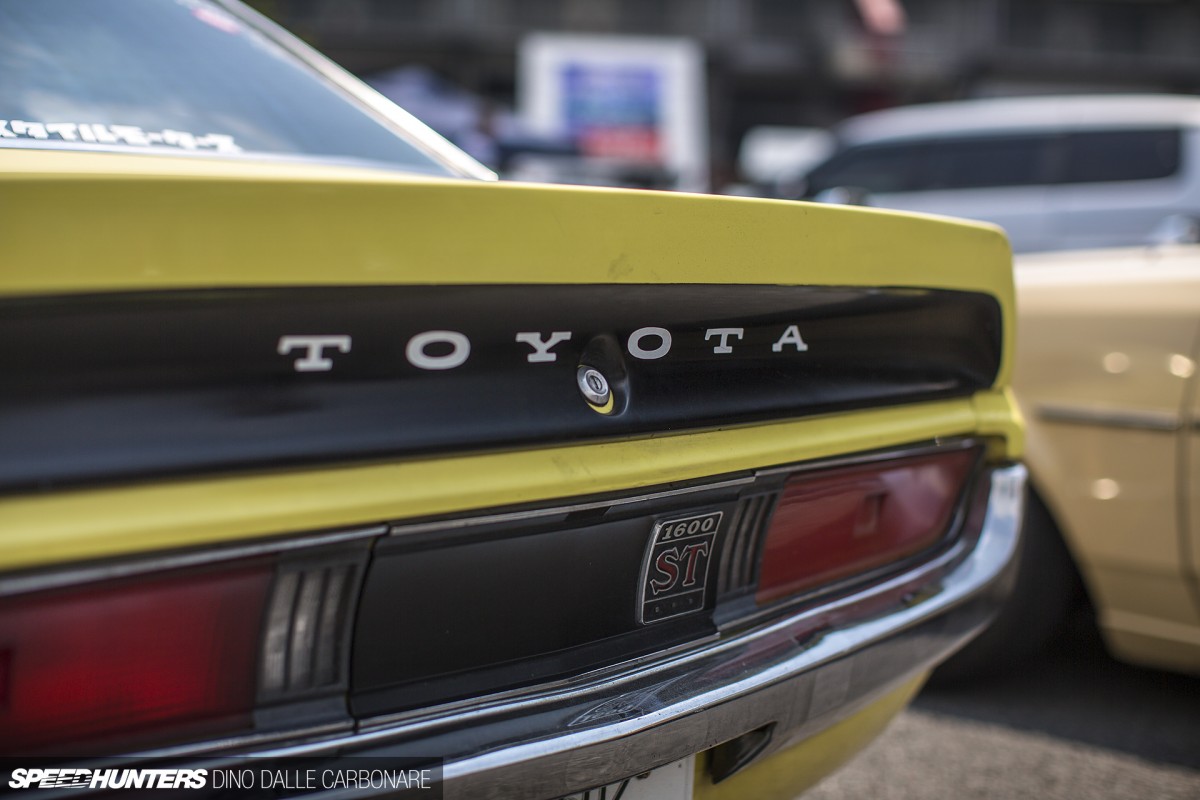 This is one 1600 ST model that packs a hell of a lot more performance than the stock car could ever muster.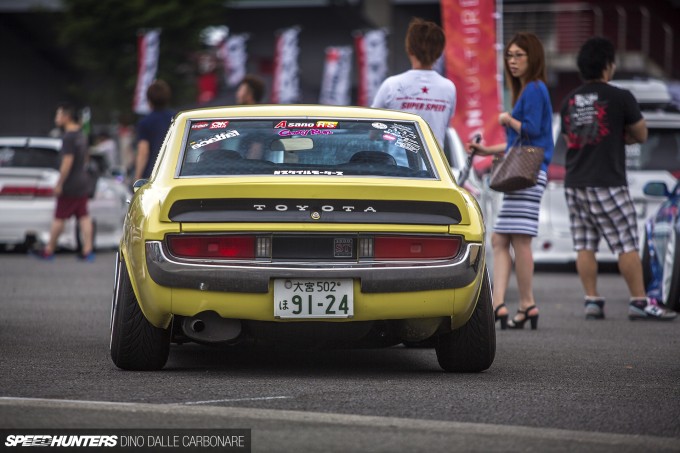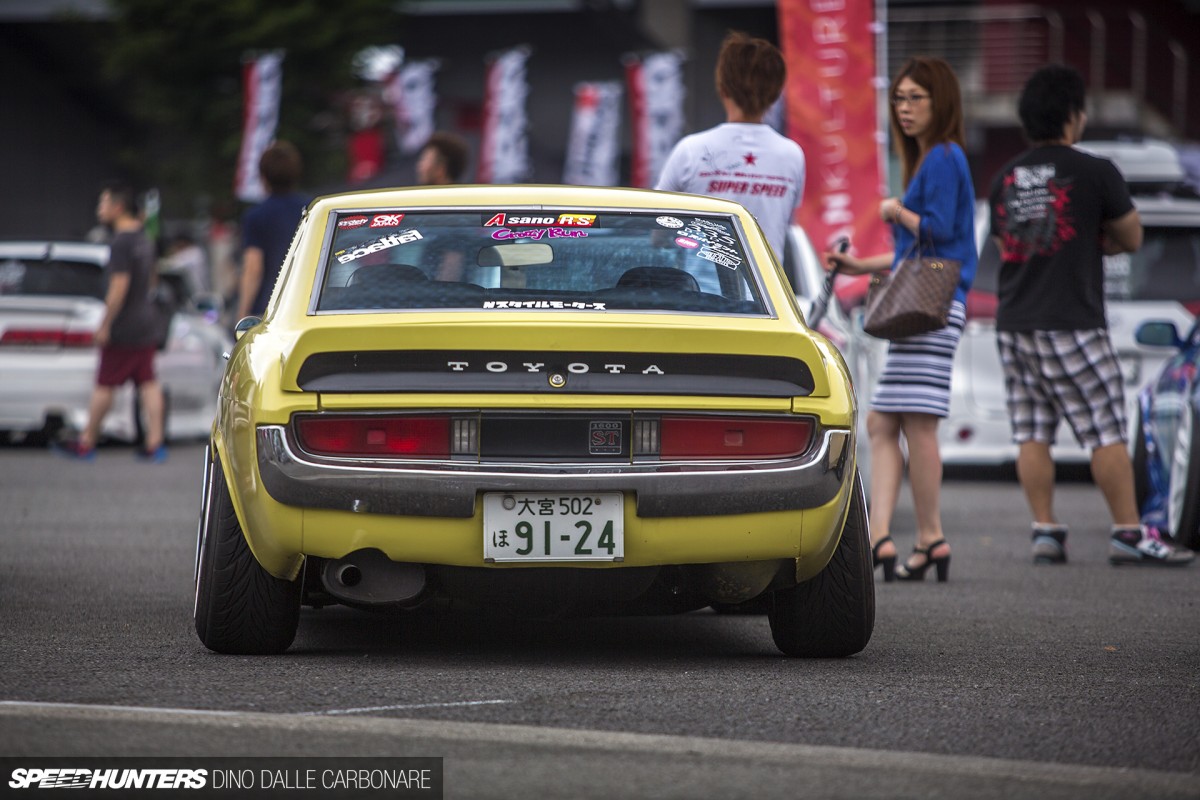 I call it resto-modding – Japanese-style. The original feel of the car remains, but it's been spiced up with components and a stance that makes it relevant to modern-day tastes. Japan wins again!
Dino Dalle Carbonare
Instagram: speedhunters_dino
dino@speedhunters.com