Hunt The Streets
Some of the most common questions I get on social media and via email messages are about visiting Japan. These come from car enthusiasts across the world who are planning trips to Japan and are looking for tips about places to see or events to check out while they are there.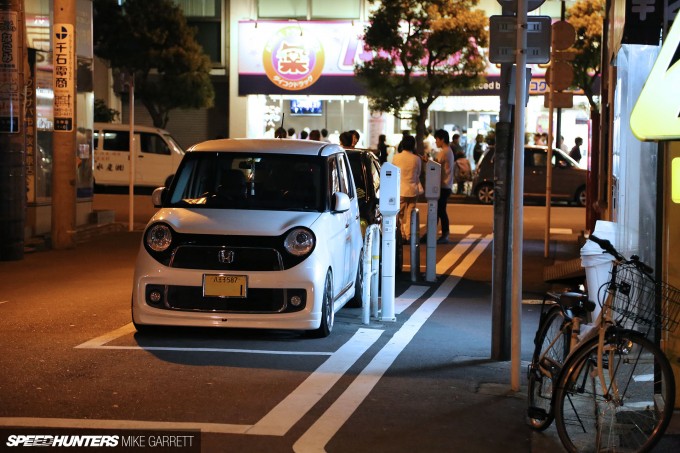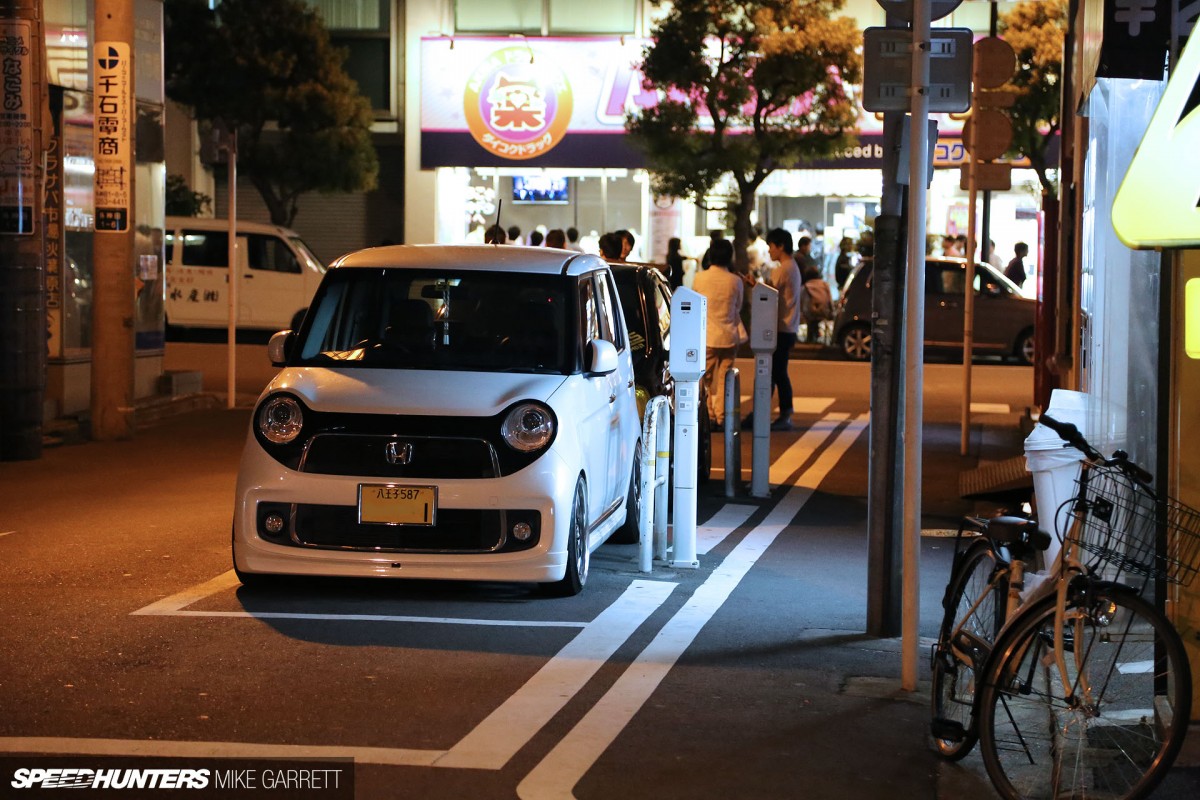 While it's quite difficult to keep track of events, the good thing is you don't need to attend a big car meet or race to get a real taste of Japanese car culture. As I've said many times before, sometimes you find the coolest stuff just parked up on the street…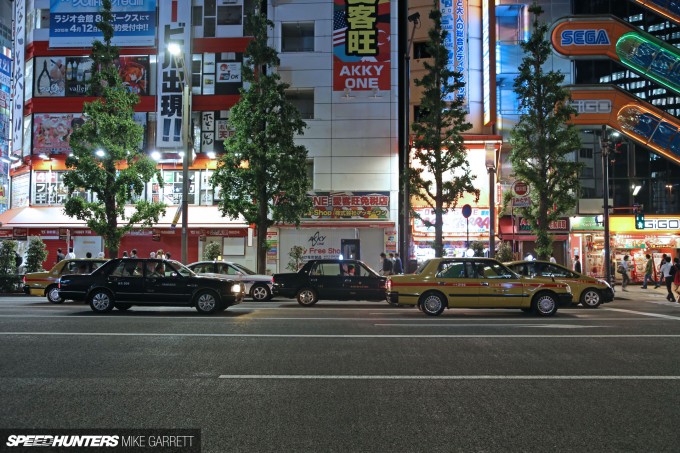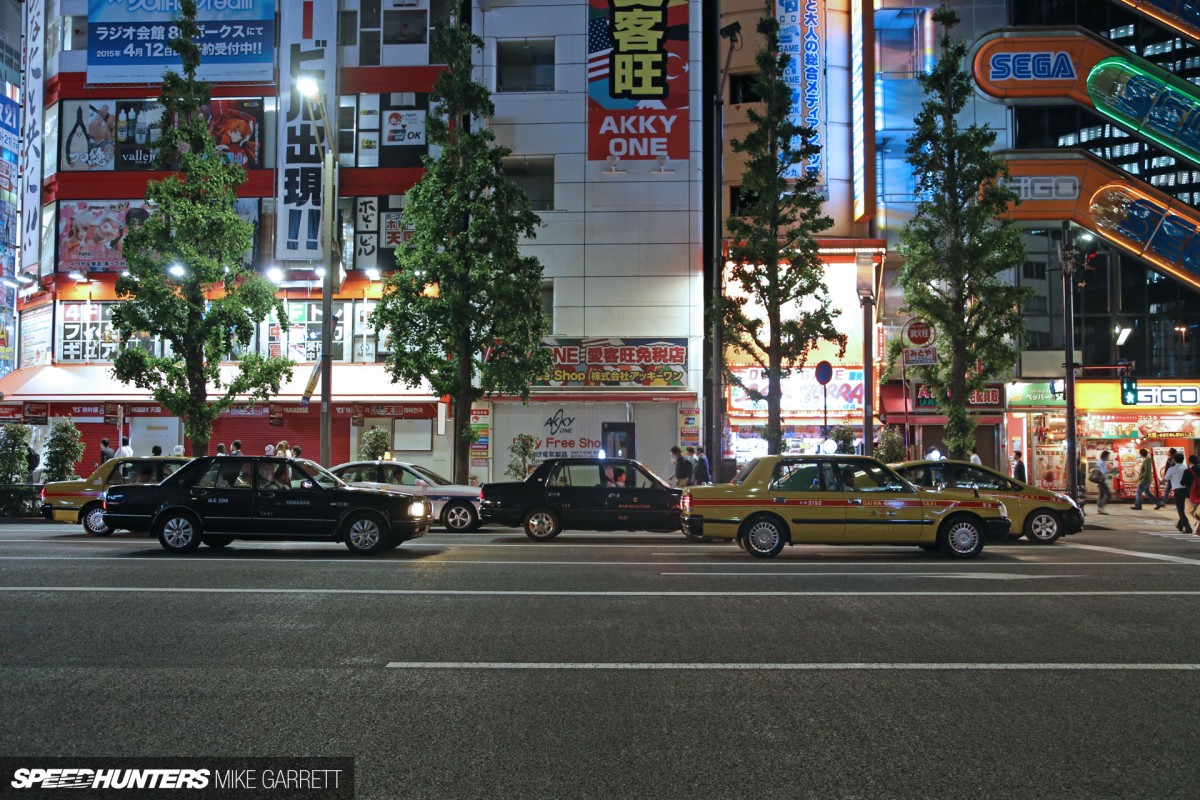 And in my last couple of visits to Japan, there's been one place which consistently delivers in the car-spotting department: Tokyo's Akihabara district.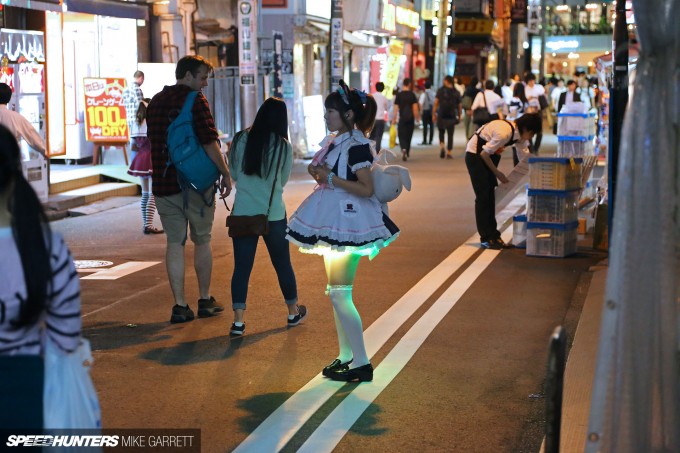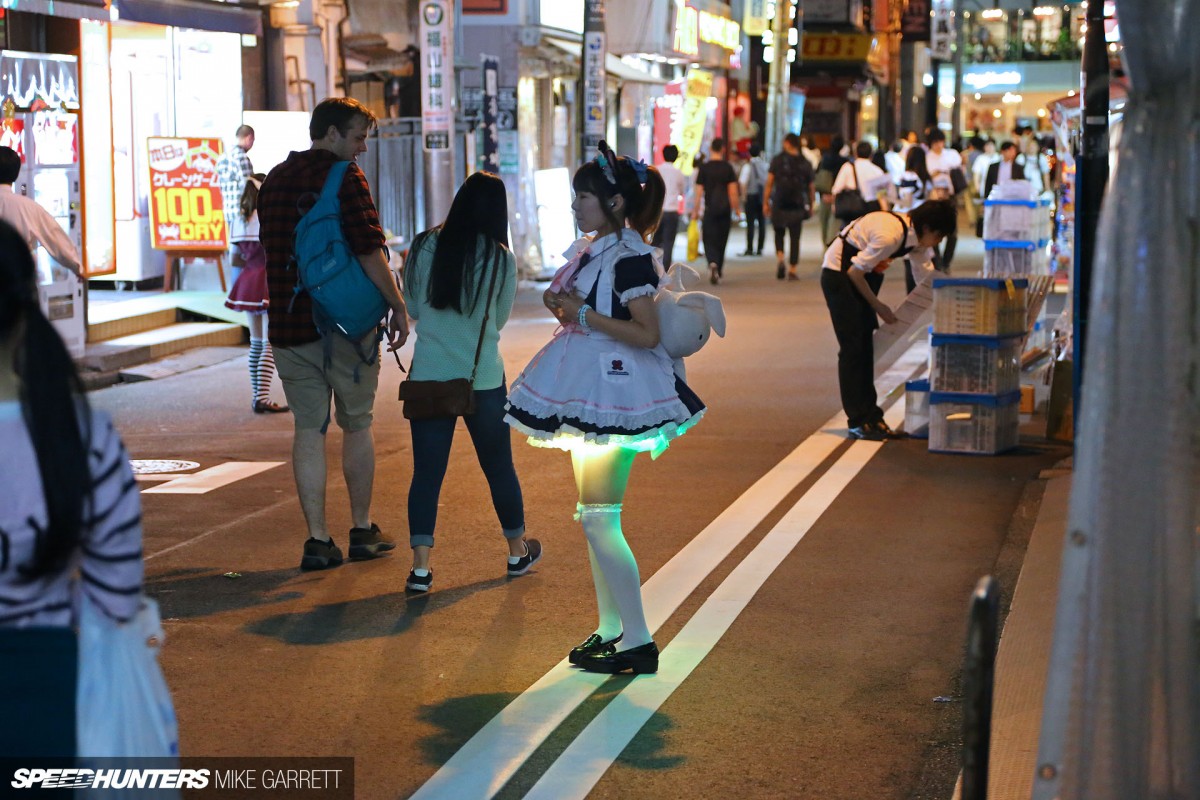 Even without the cars, Akihabara is one of the city's most popular tourist destinations thanks to its abundance of electronics stores, maid cafes and other otaku hangout spots.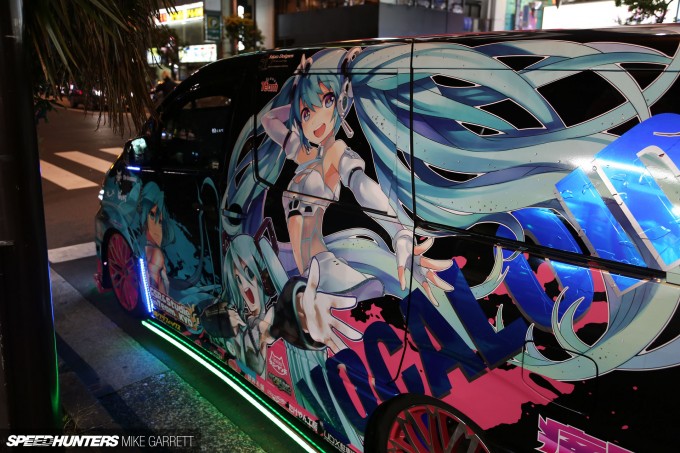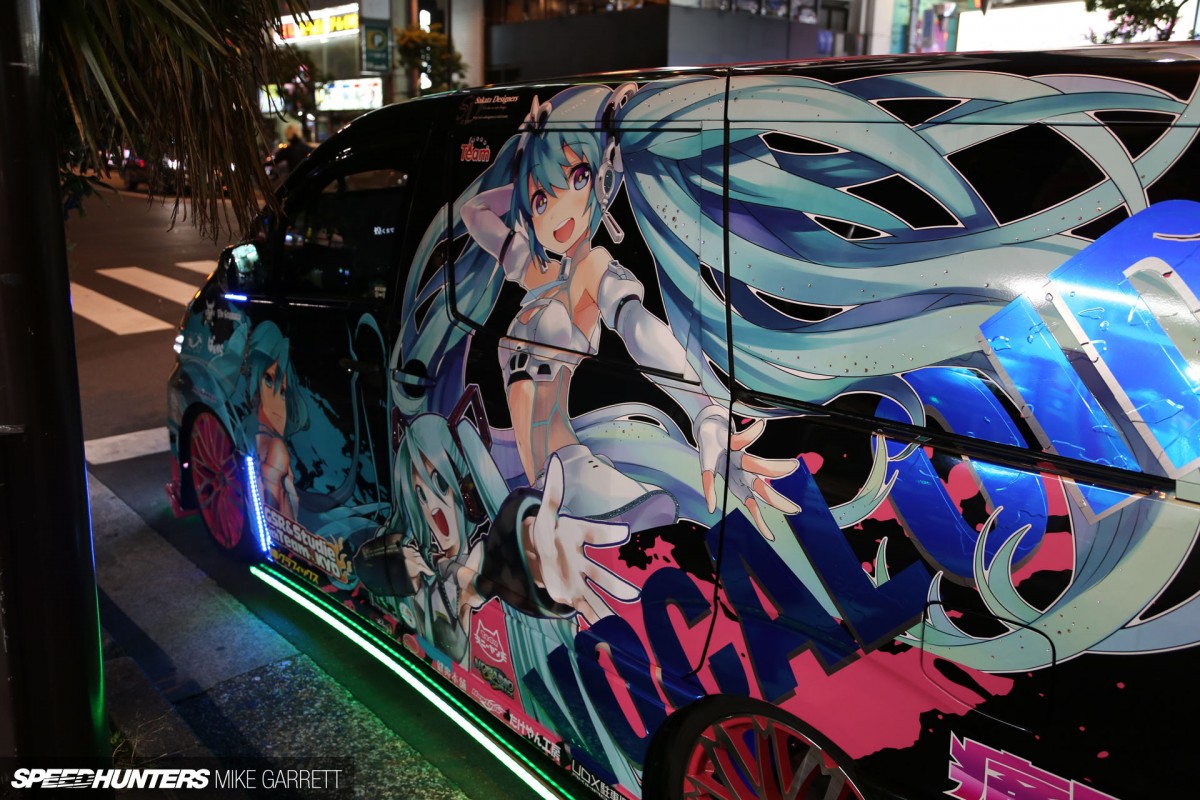 But rather than just being Tokyo's capital of geek culture, Akihabara has also become a gathering spot for modified cars – particularly on weekend evenings.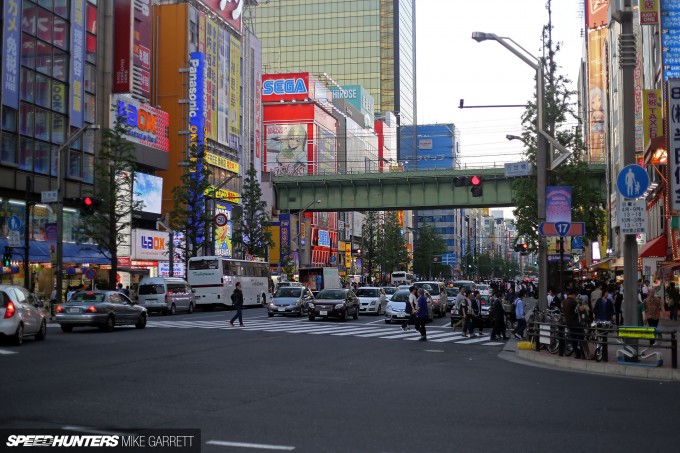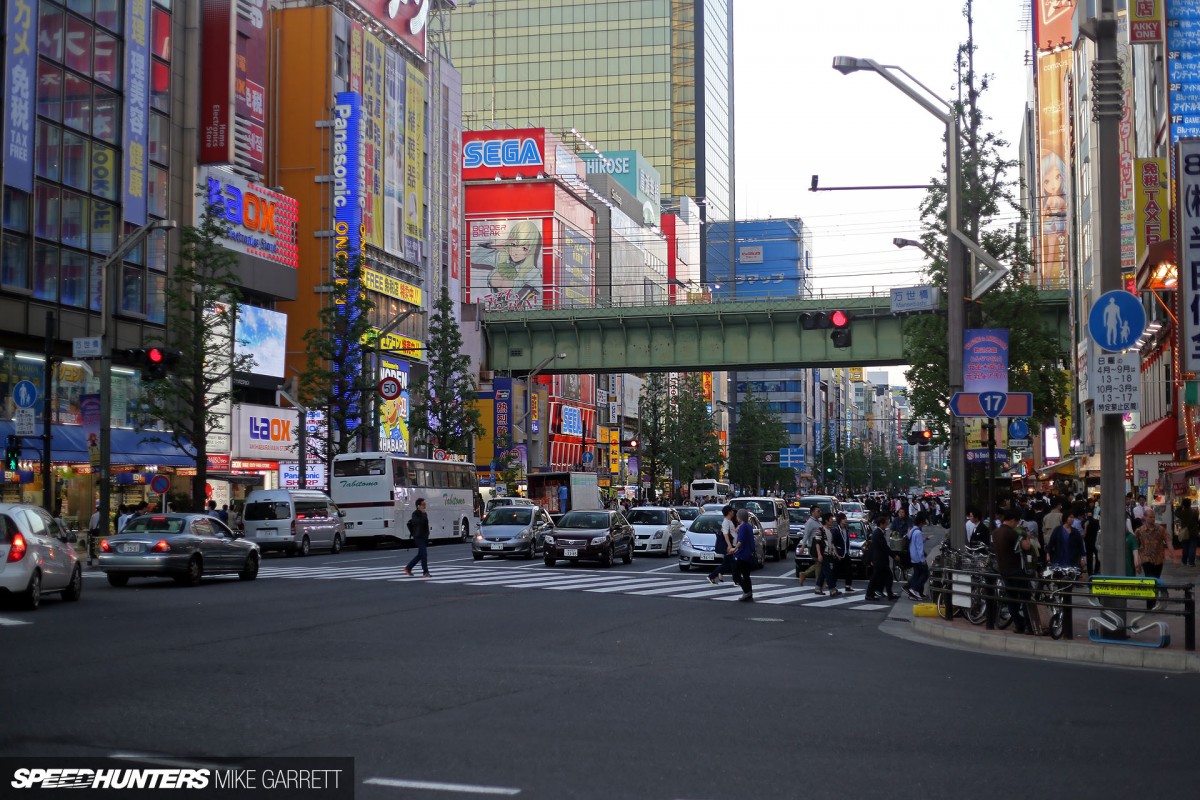 During my most recent visit to Tokyo, I ended up staying a short walk from Akihabara, so I'd constantly find myself walking the streets, camera in hand, looking for cool cars in the wild. It's really one of the best things about traveling to Japan.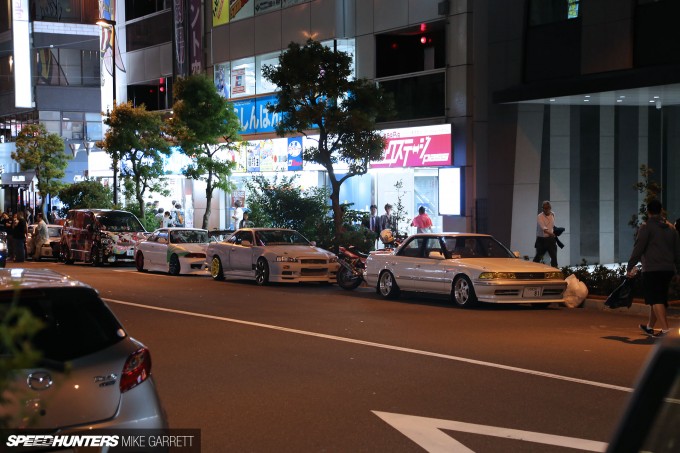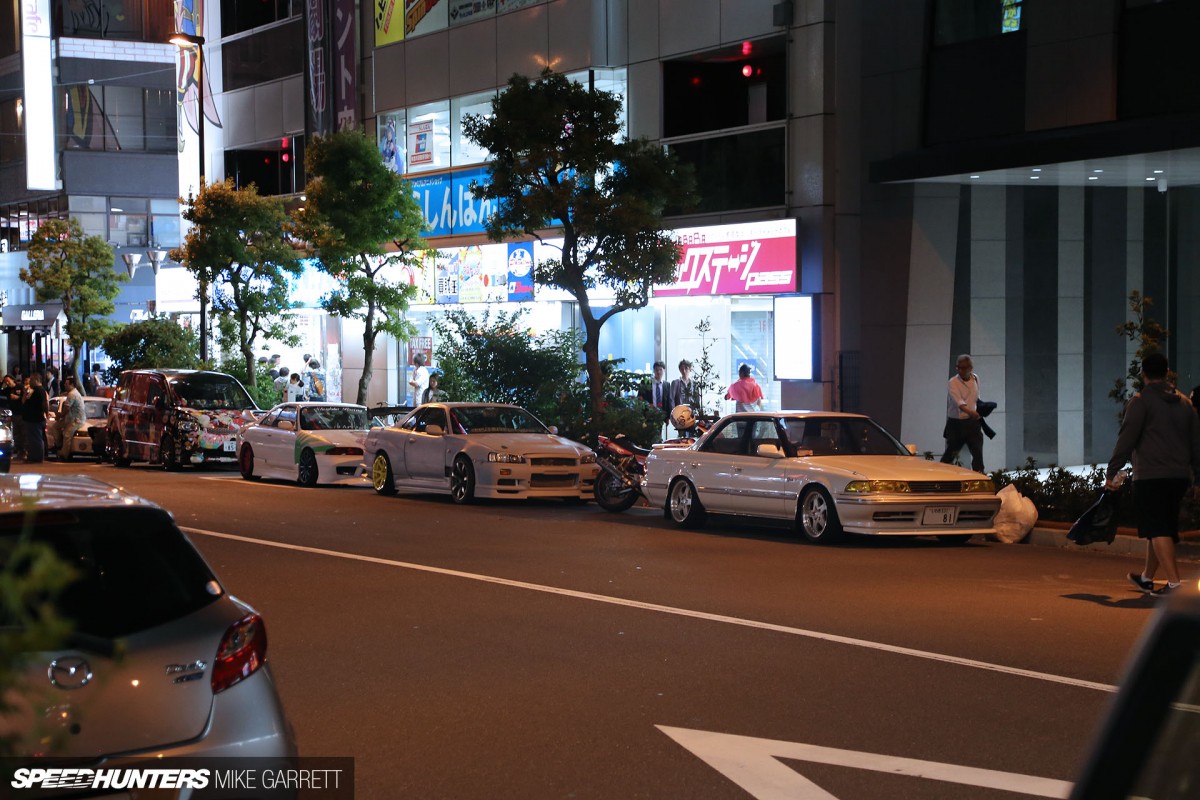 And the machinery encountered during these strolls through Tokyo's nerd town did not disappoint. From the funky and odd to the just plain cool, the streets of Akiba are ripe for car spotting.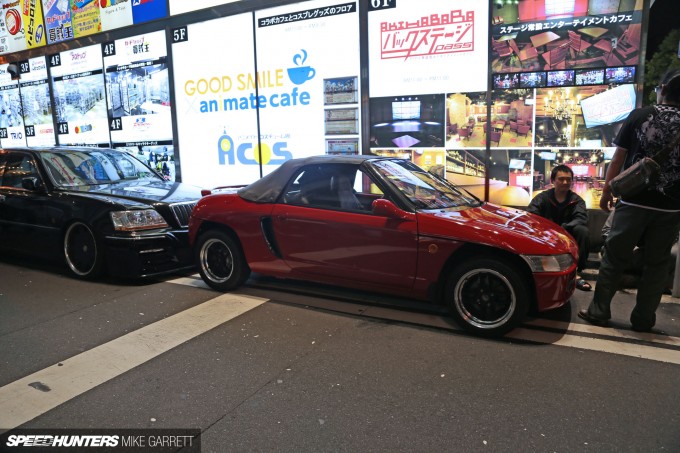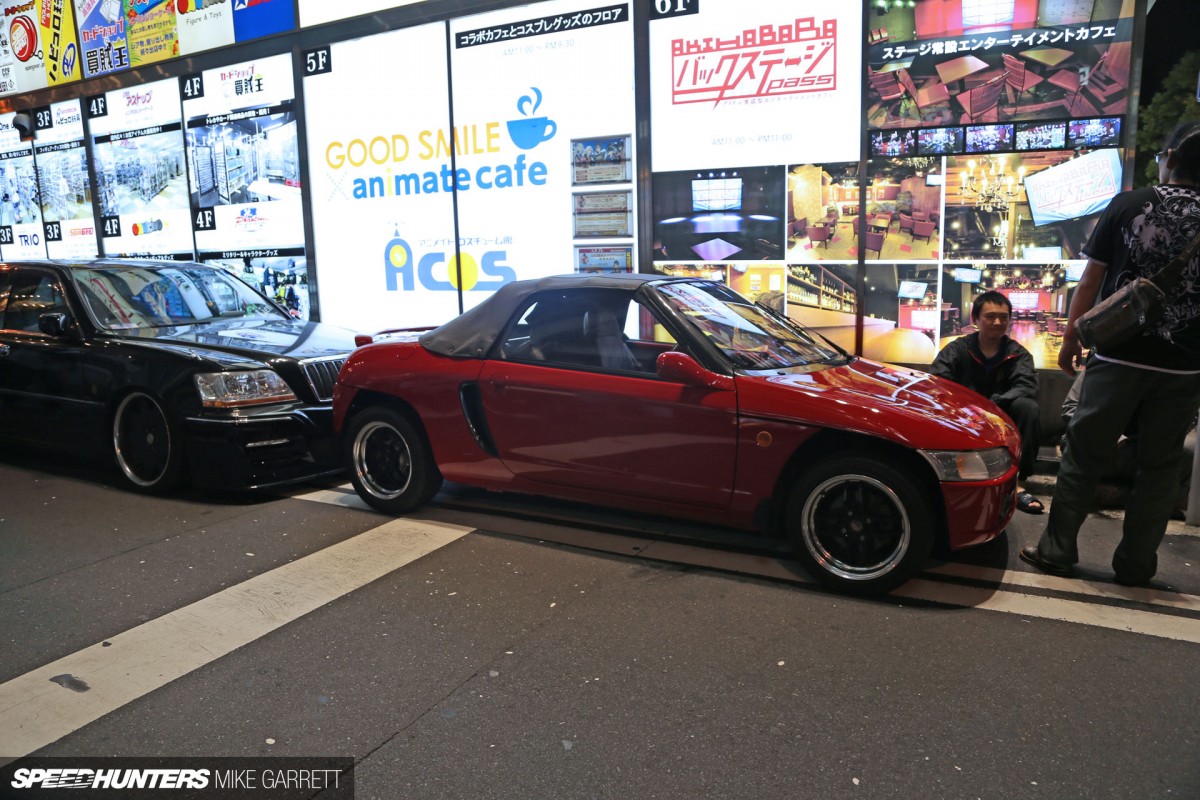 So with that said, let's get right to it. Here are some of the most interesting machines I captured in the parking lots, garages and side streets of Akihabara Town…
Itasha Mania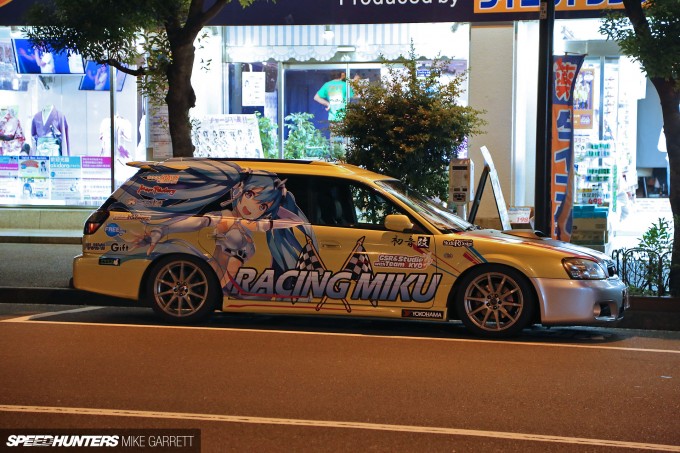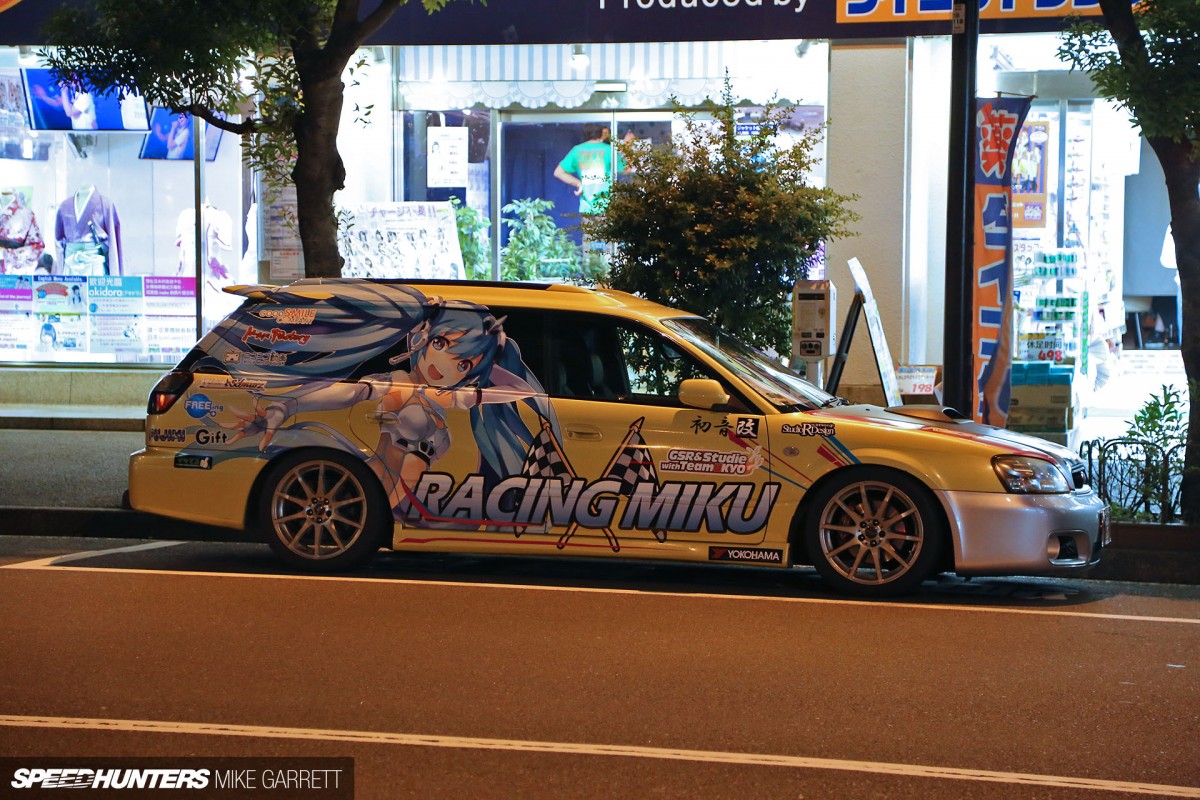 When you think about Akihabara's otaku culture mixing with car culture, the first thing that comes to mind is itasha. Aside from organized meets, the streets of Akihabara are likely the best place in the world to see these colorful machines.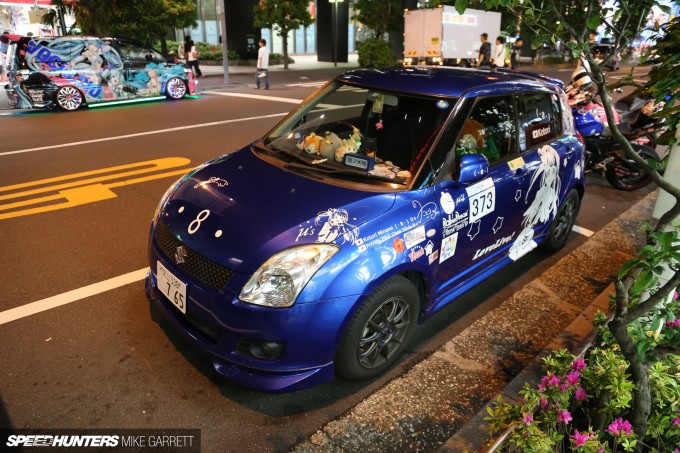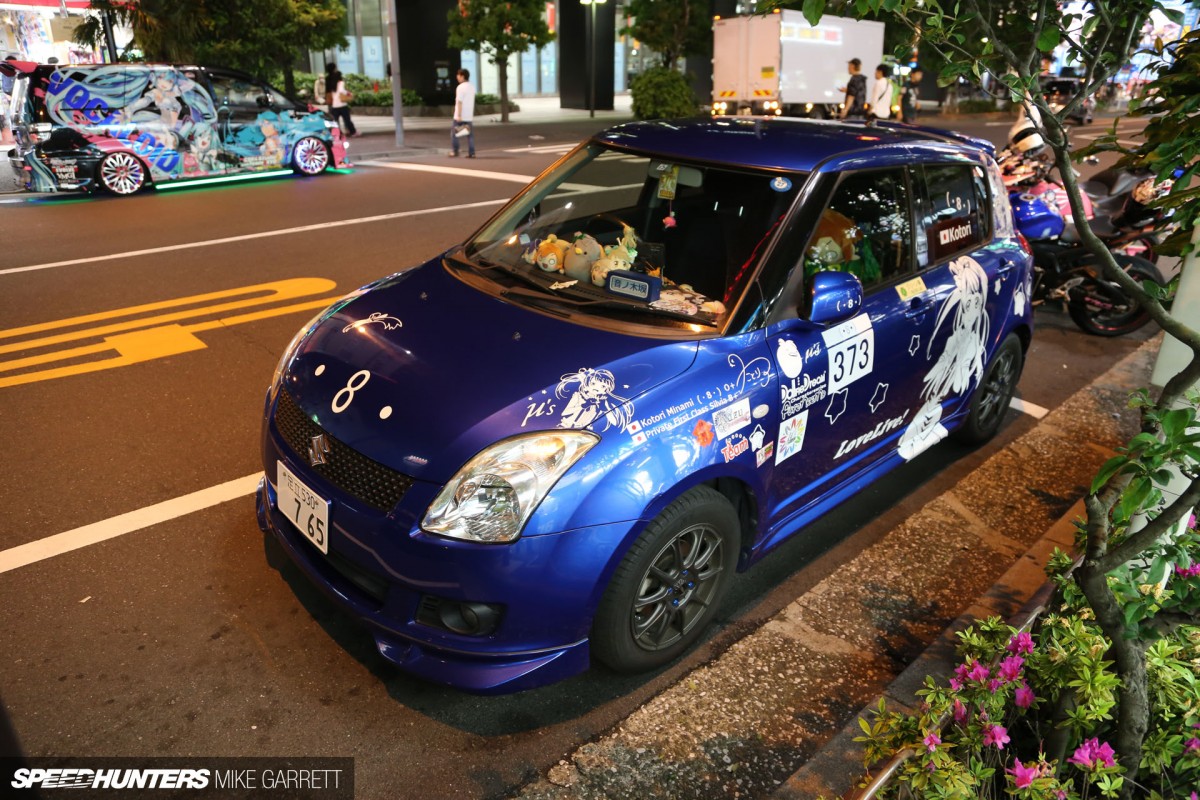 And while this is something I'd never do to one of my own cars, I can certainly appreciate the creativity behind it.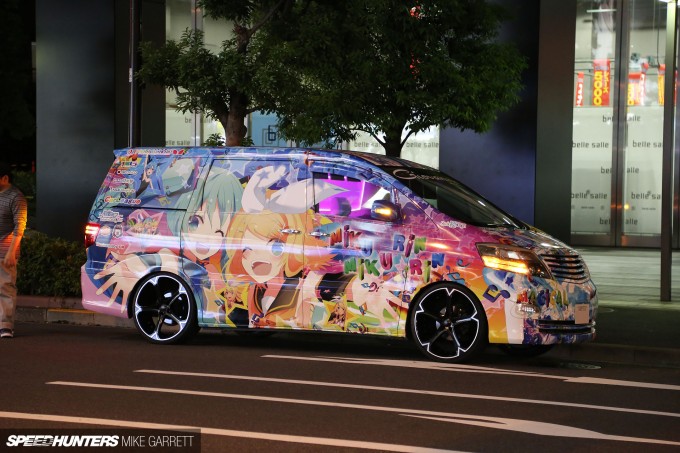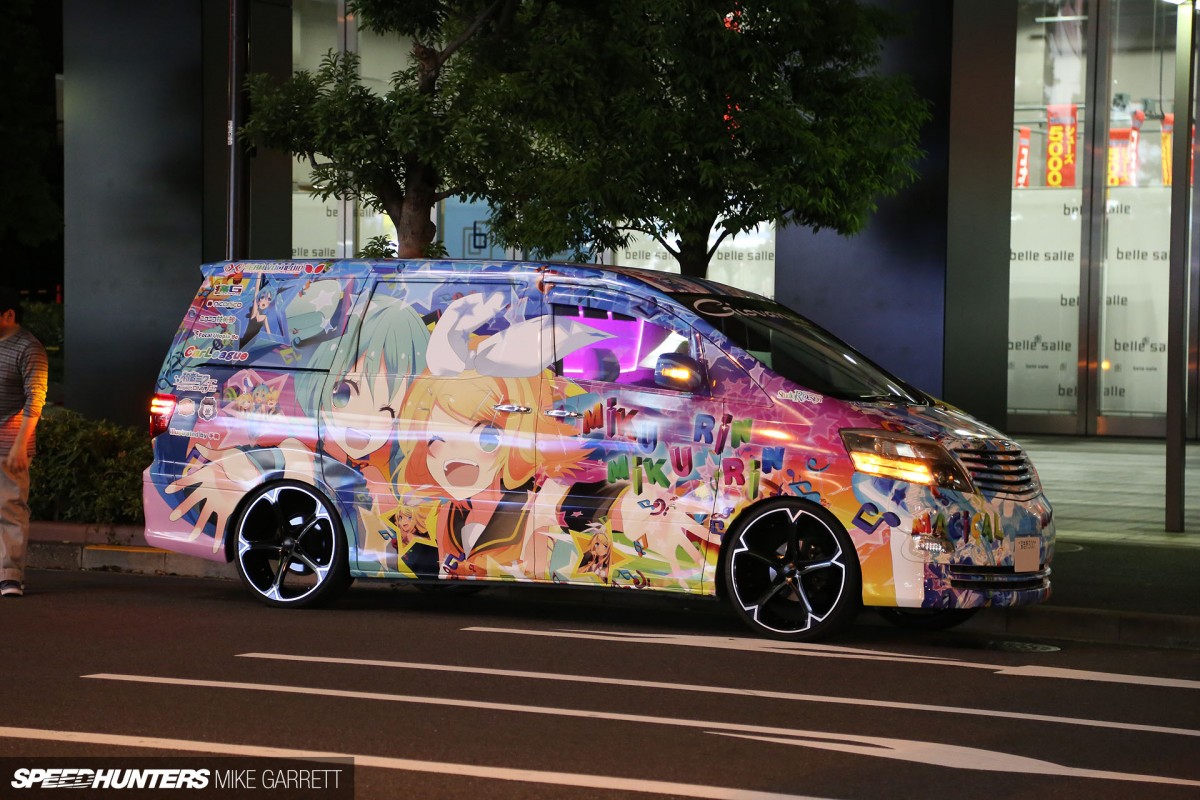 I can't say I'd want to drive this colorful Toyota minivan myself, but when you see it parked in its natural habitat you can't help but grin.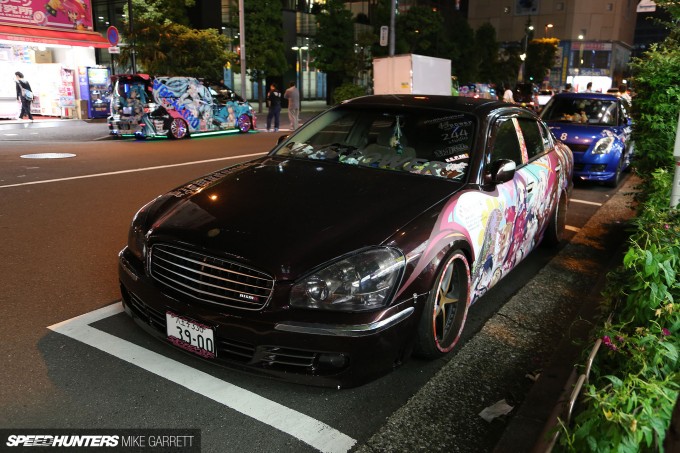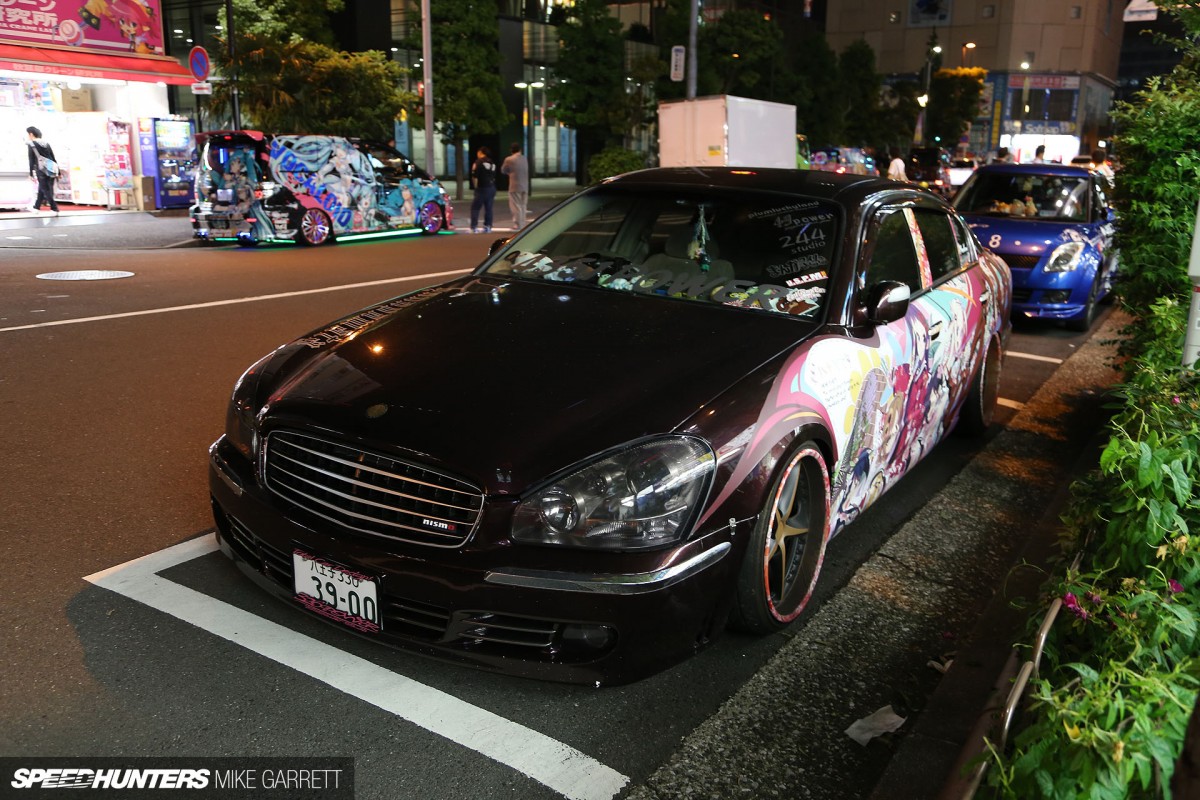 I also like seeing how the itasha style has spread to all corners of Japan's car scene. Here for example we've got a decked-out version of the VIP favorite Nissan Cima.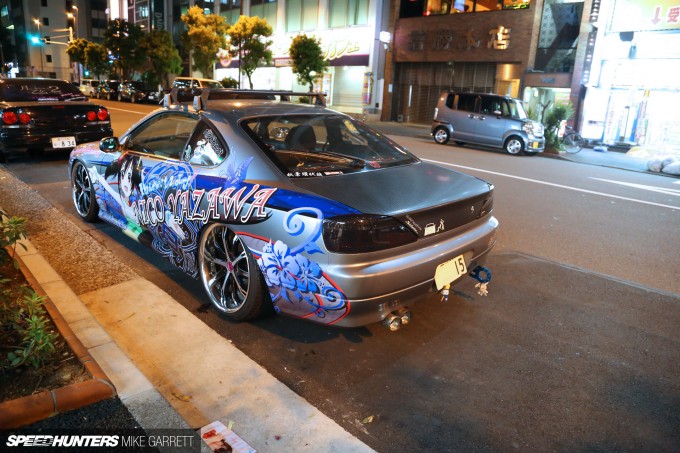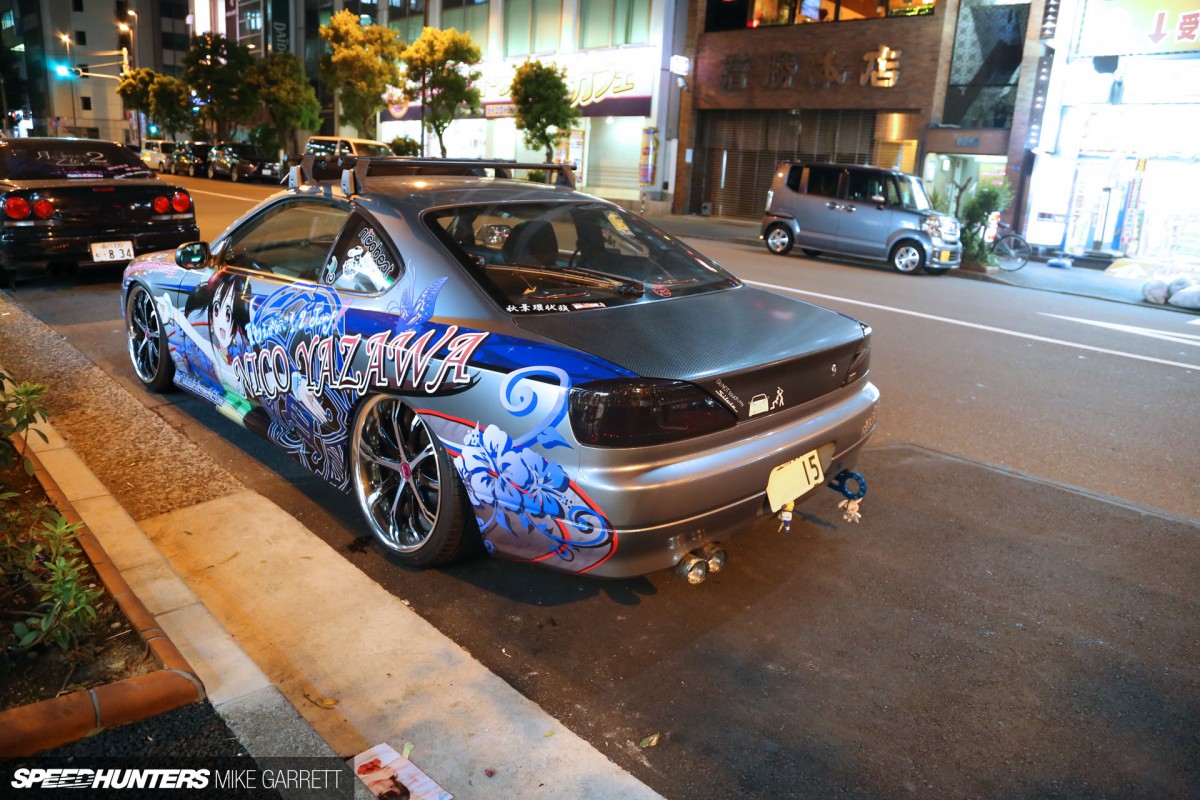 Here's an S15 with an equally extravagant livery. I'm no anime expert so I can't recognize this design, but I'm sure someone out there can.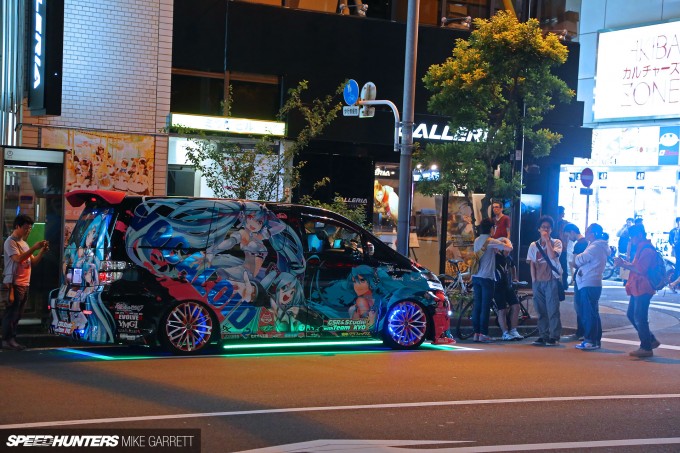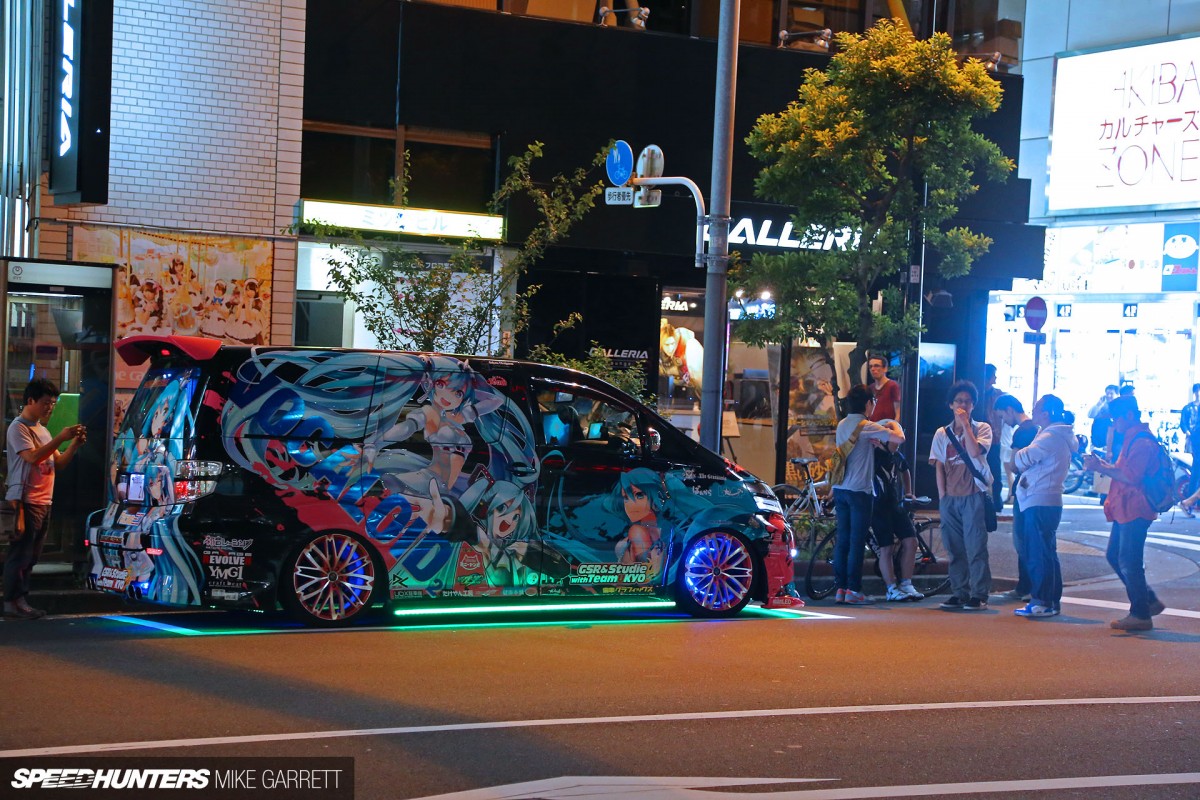 And now we've got the king of Akihabara – a Toyota Alphard fully dressed in Hatsune Miku livery. This van was parked up on the street nearly every night I walked through. It certainly wasn't hard to miss with its outrageous graphics and LEDs everywhere.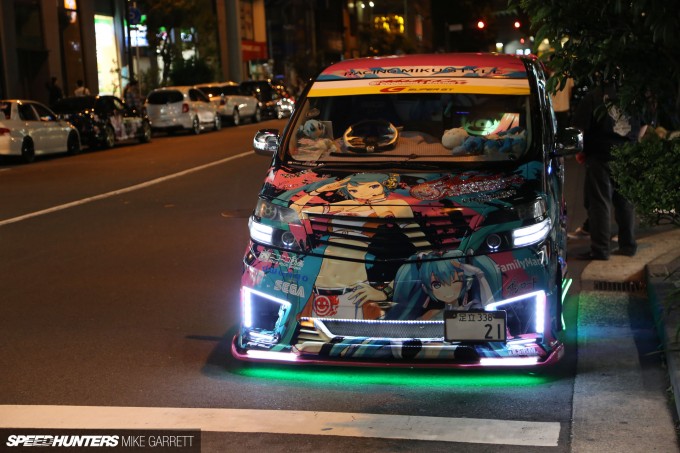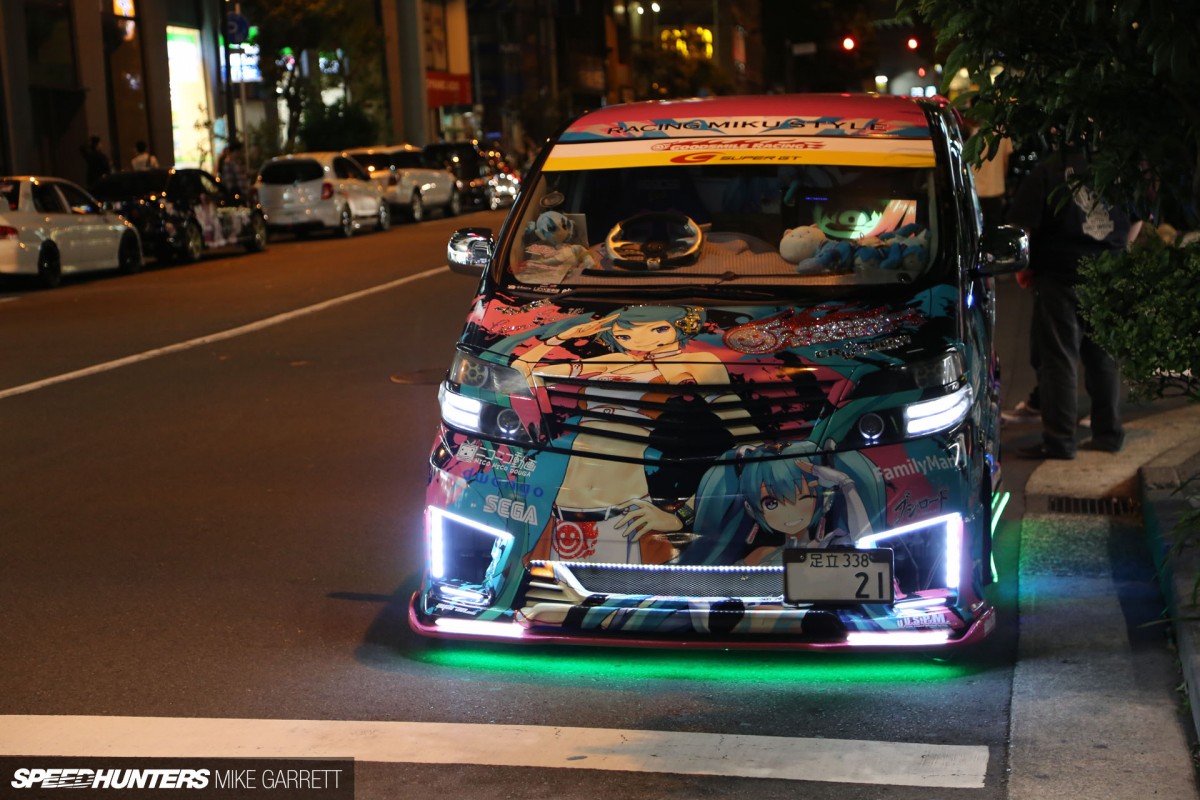 I've always thought the Alphard and Vellfire look a bit like futuristic spaceships, but this is really taking it to another level.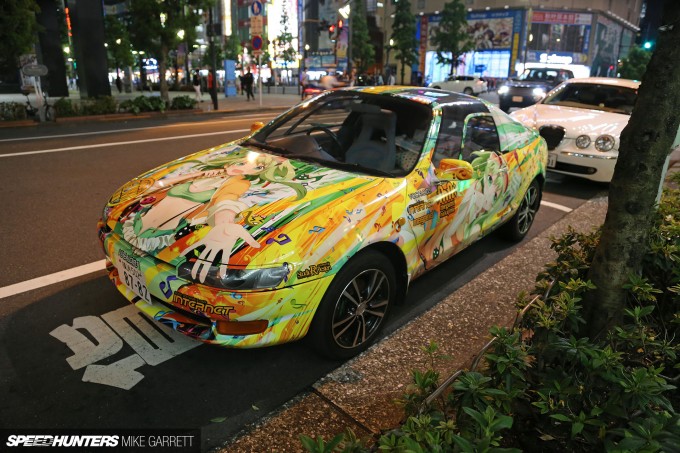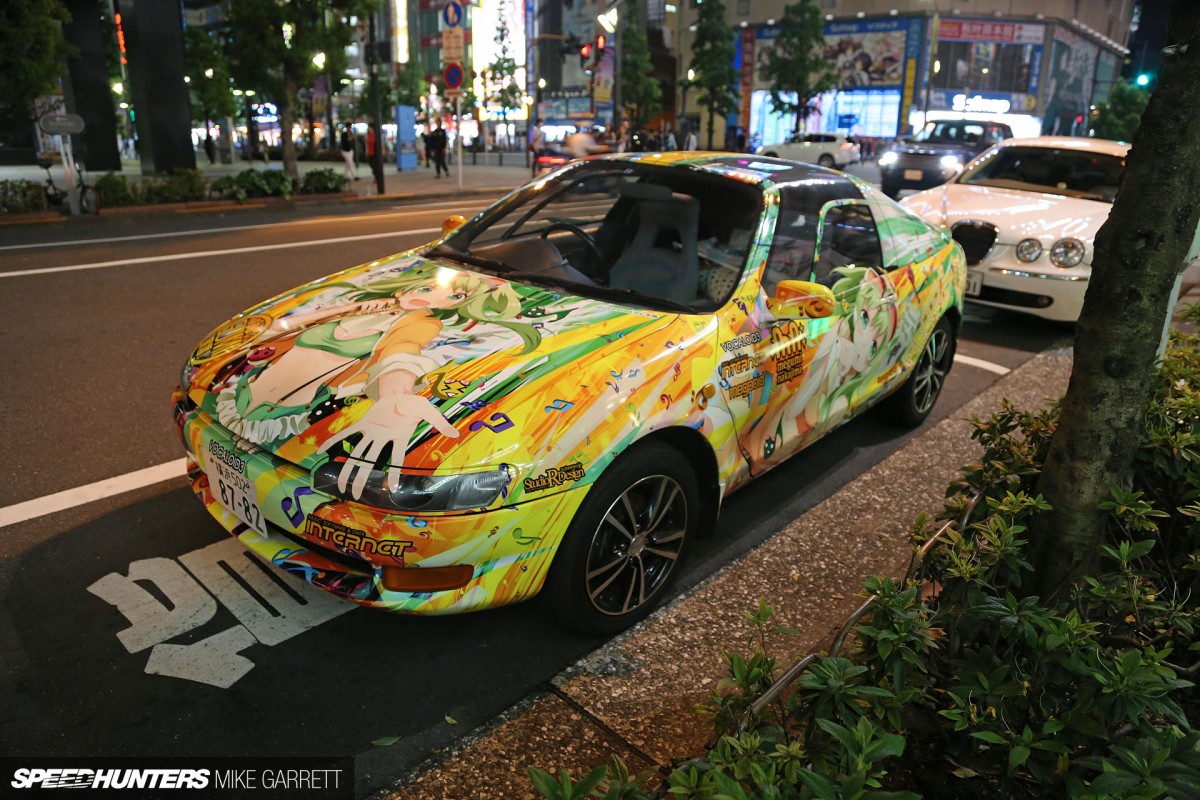 It's also interesting to see itasha enthusiasts doing their things to obscure cars like the Sera – the gull-wing coupe that Toyota built in the early 1990s.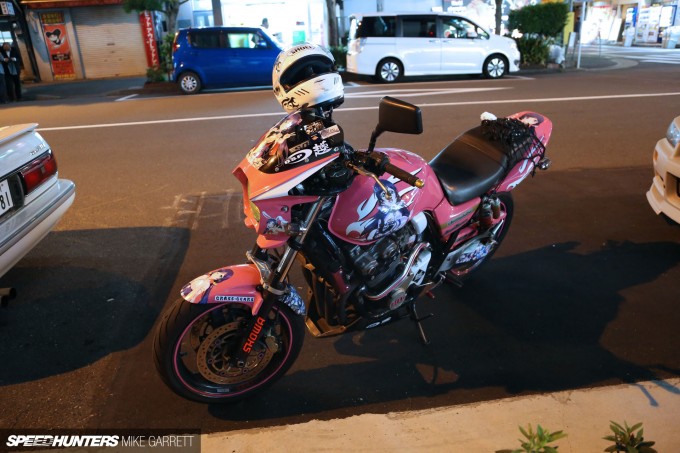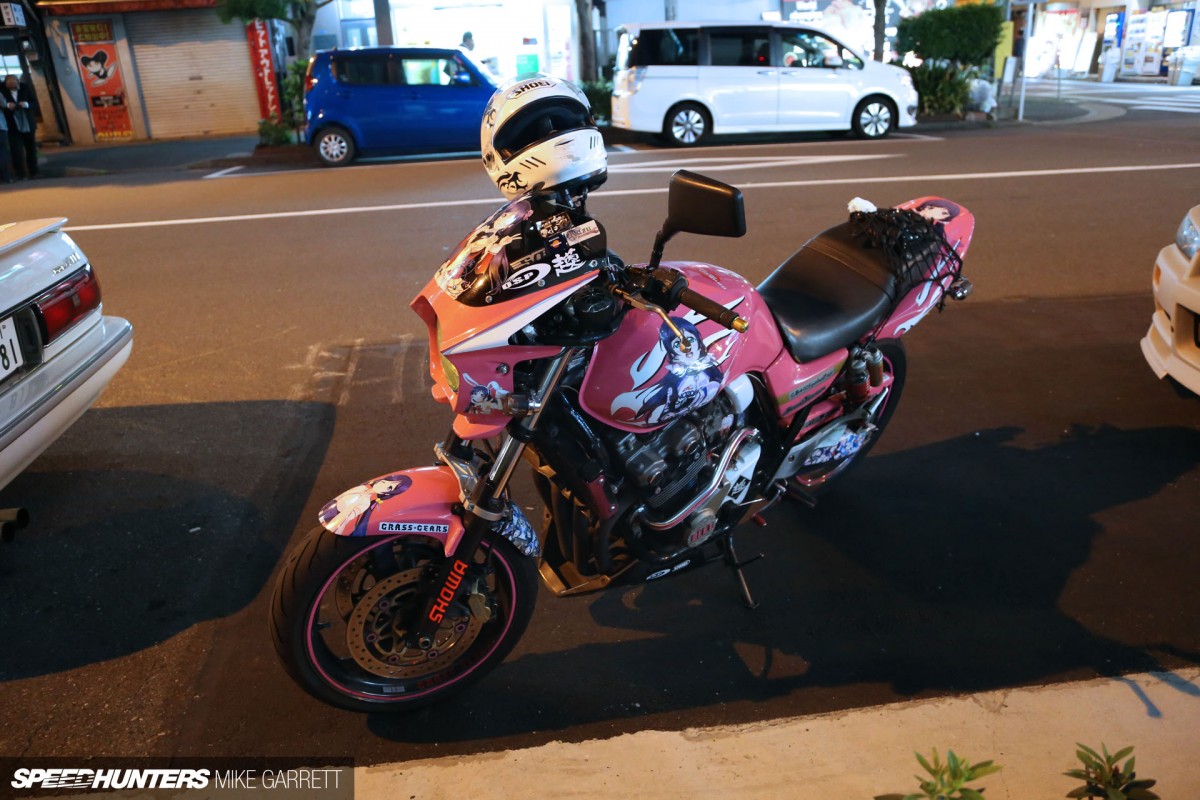 The whole itasha movement is not just limited to four-wheeled vehicles either. I also came across several motorcycles and scooters customized in the same overt style.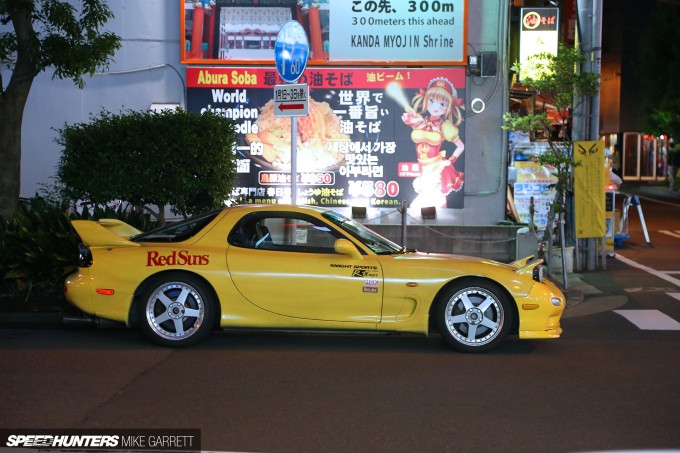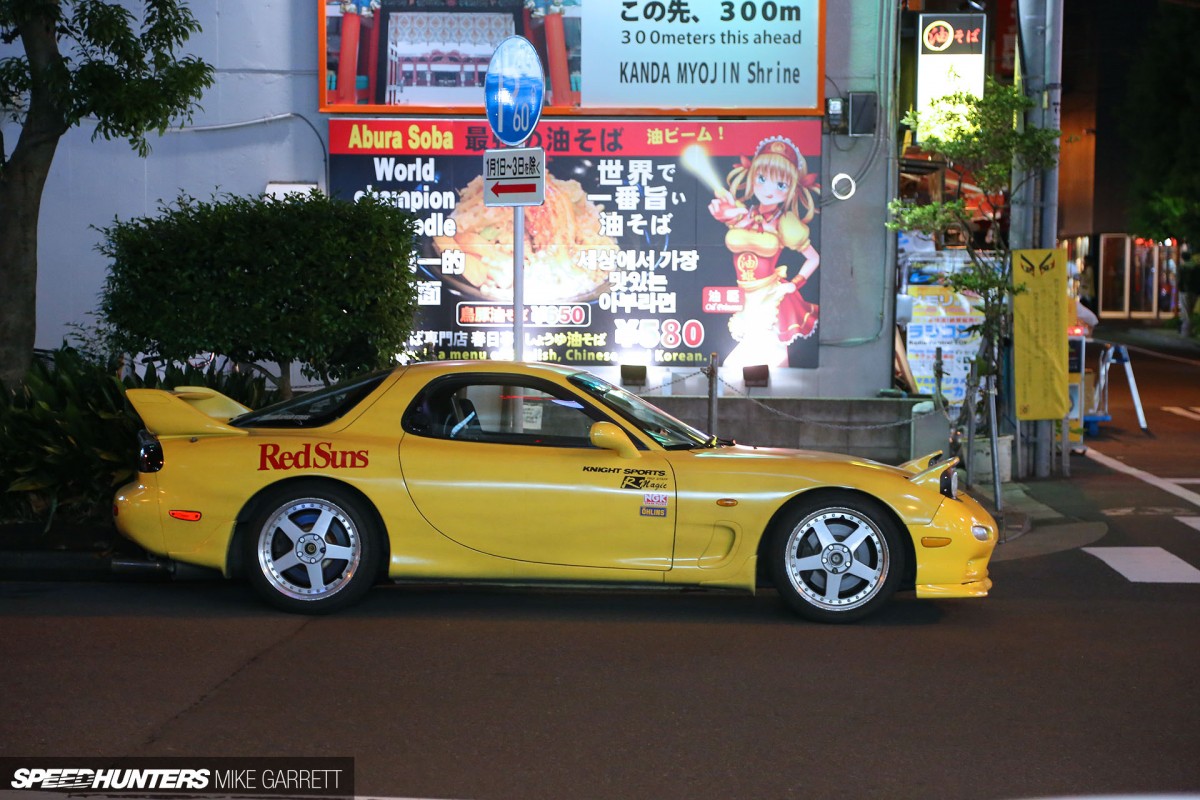 But why decorate your car with anime graphics when you can actually make it look like it came from an anime? Here we have a replica of Keisuke Takahashi's Red Suns FD3S RX-7 from Initial D.
Hot Rods To Kei Cars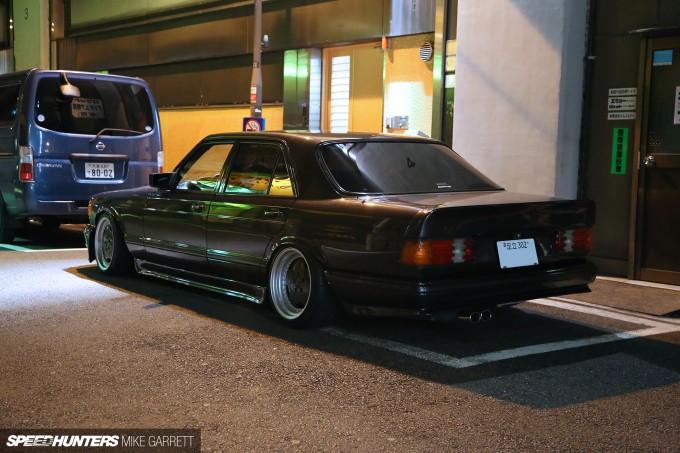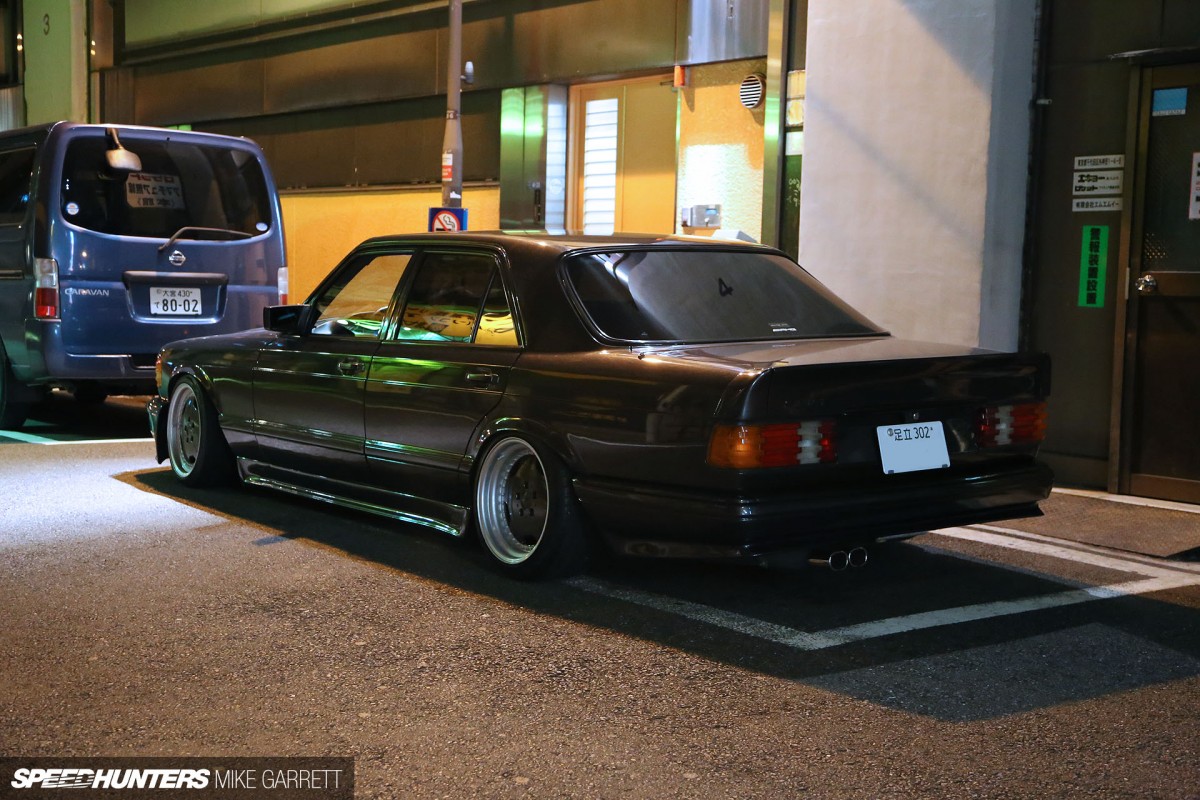 I know itasha aren't for everyone, but don't worry – Akihabara also draws plenty of machines that aren't covered with anime characters. In fact, some of the coolest cars I've ever found in Japan were discovered on the side streets of Akihabara.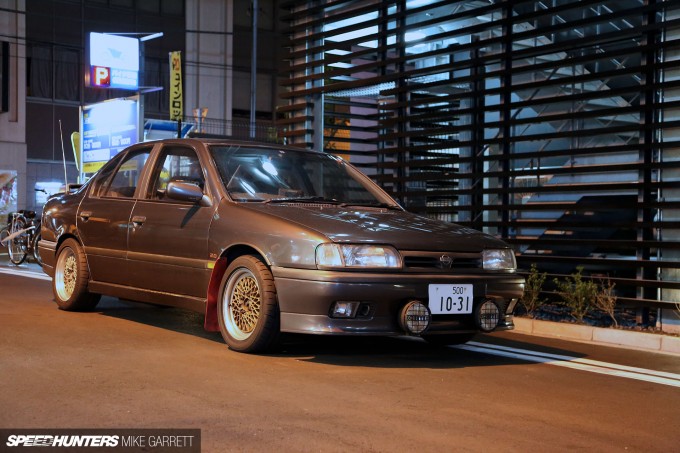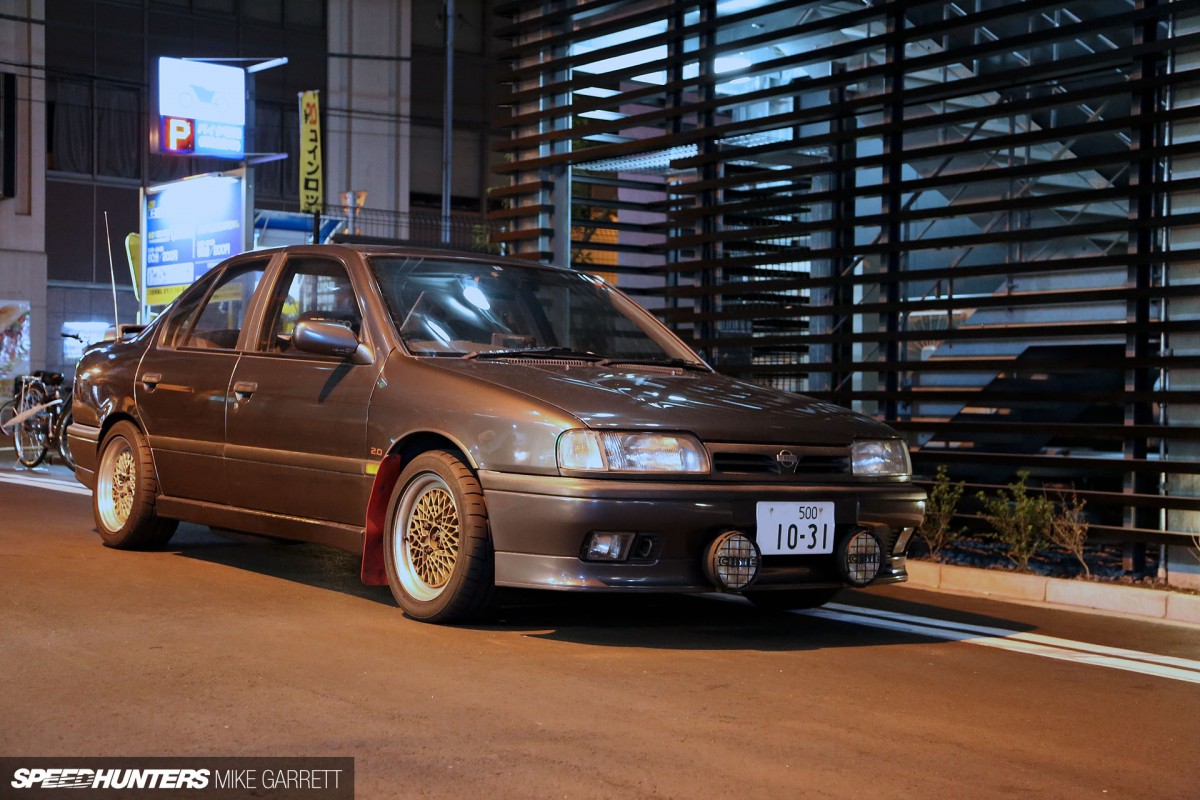 I've always dug the P10 chassis Nissan Primera, so it was pleasing to see this tidy example wearing a set of rally lights, mud flaps and some tasteful mesh wheels.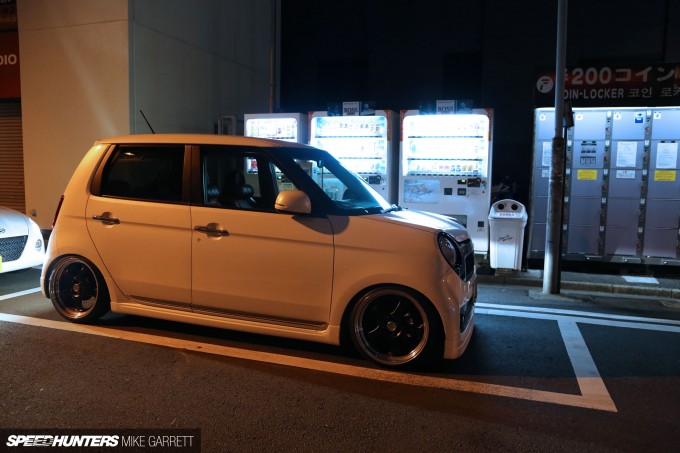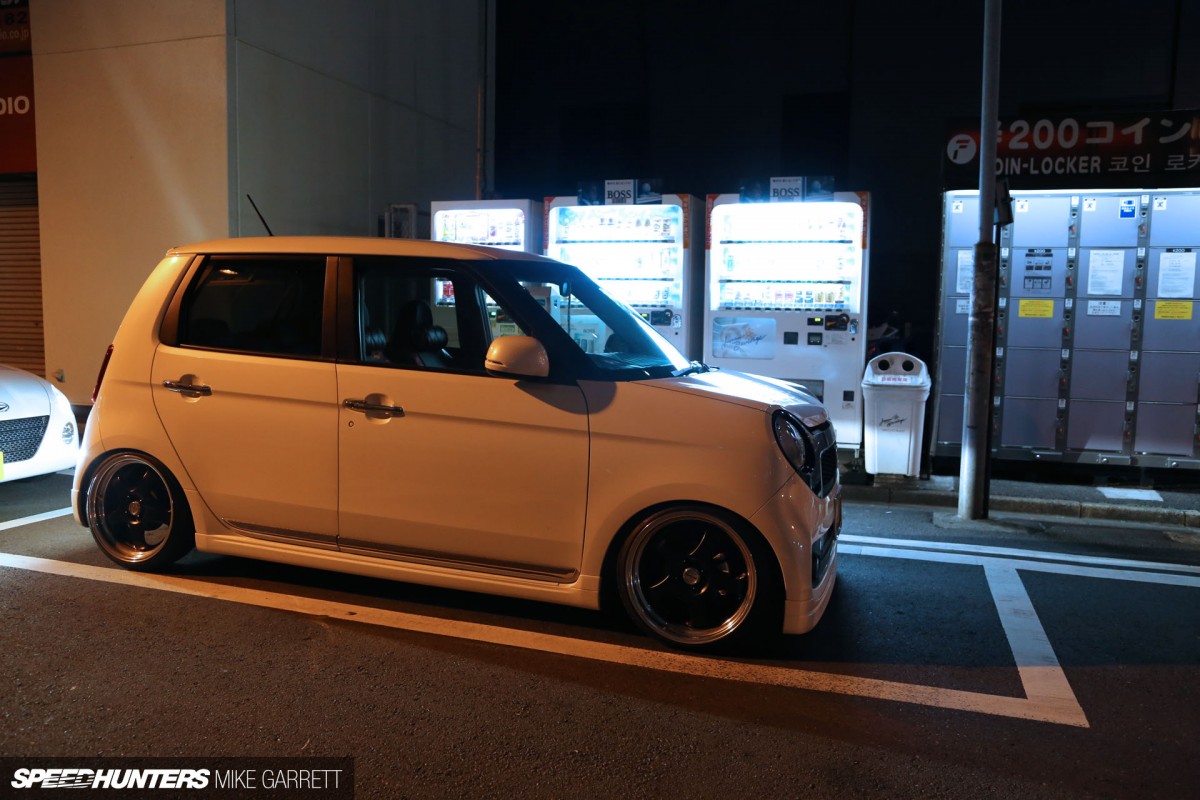 When it comes to the modern crop of Japanese kei cars, the Honda N One is easily one of the coolest in the bunch. And as shown here, the little wagon looks damn good dropped on some nice wheels.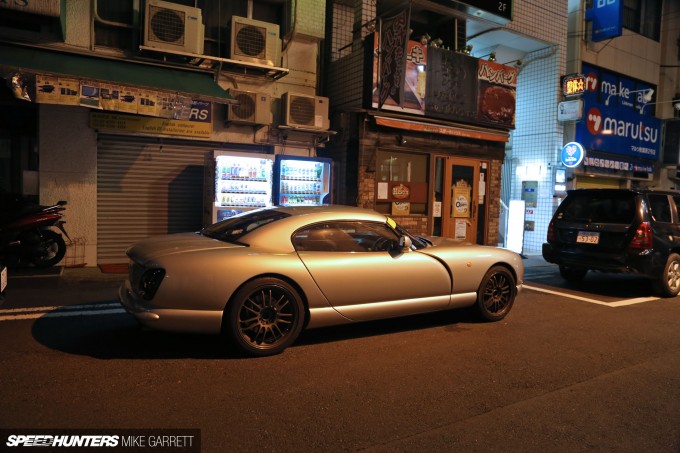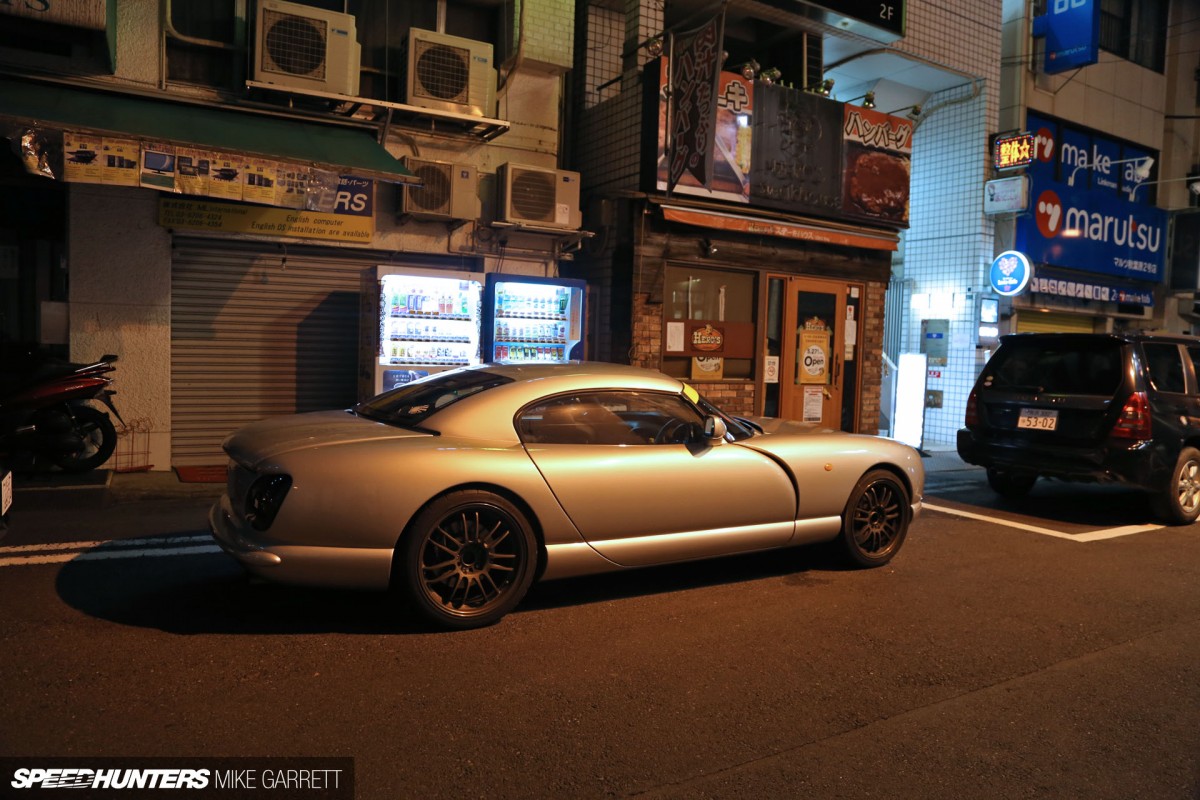 If there's one rule when it comes to car-spotting in Japan it's expect the unexpected. A TVR Cerbera with a set of RAYS Volk Racing RE30s has got to be one of the most unusual cars I've ever encountered on the streets of Tokyo.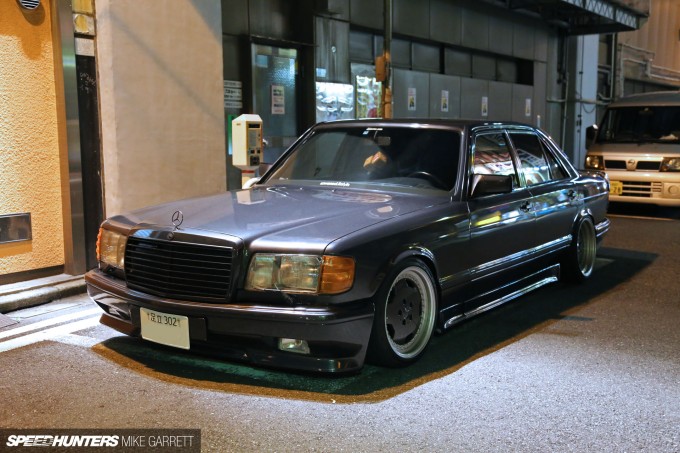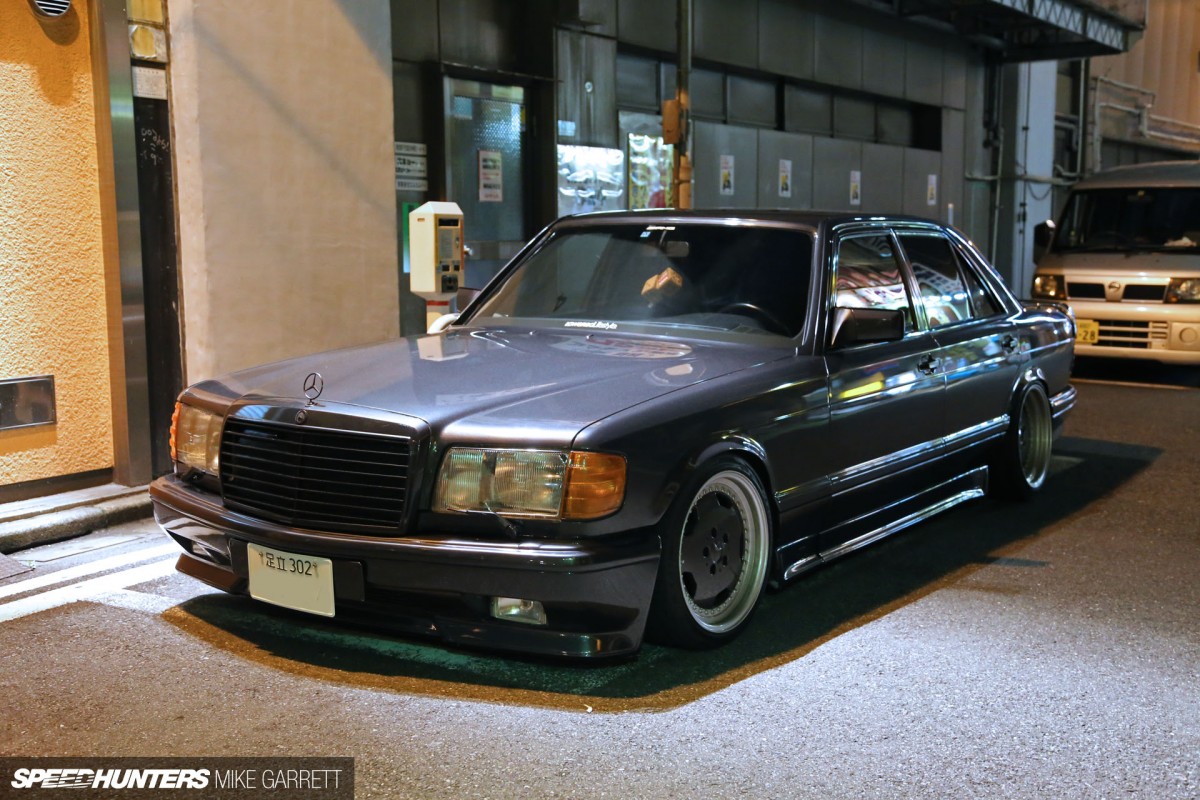 Equally impressive was this Mercedes 500 SEL AMG in full 1980s gangster mode. Absolutely sinister.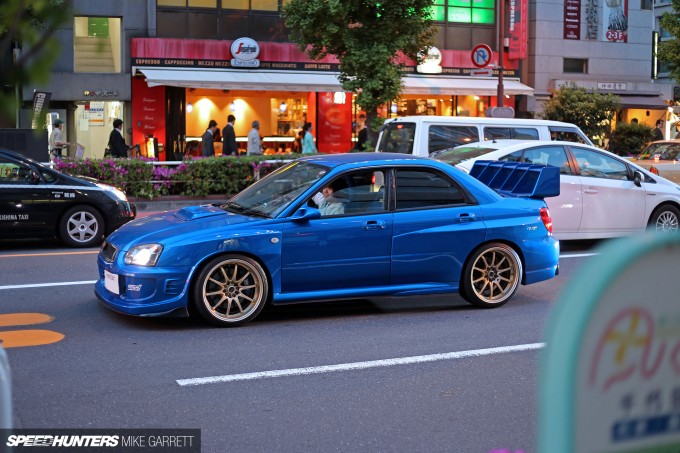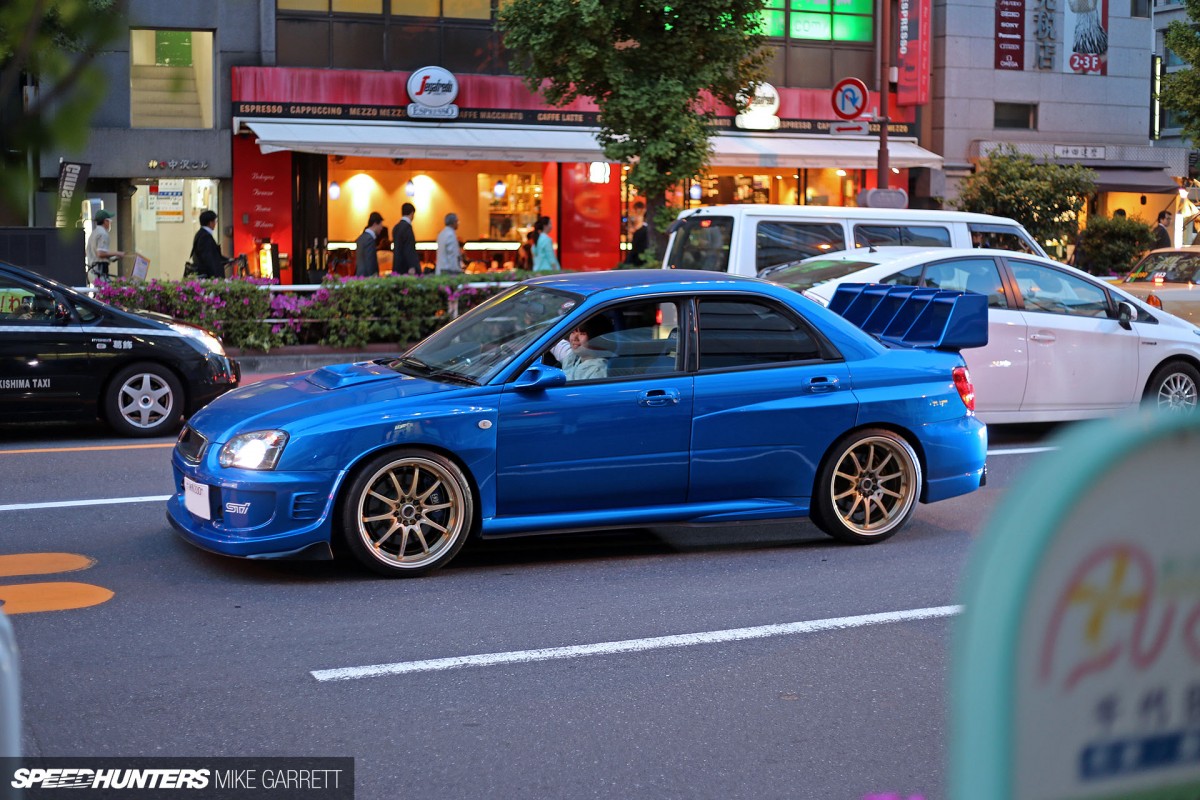 At one point I heard the unmistakeable note of a Subaru boxer engine and turned around just in time to see this Impreza STI roll by wearing a full WRC-style wide body conversion from L'aunsport. This is mythical stuff for Subaru fans.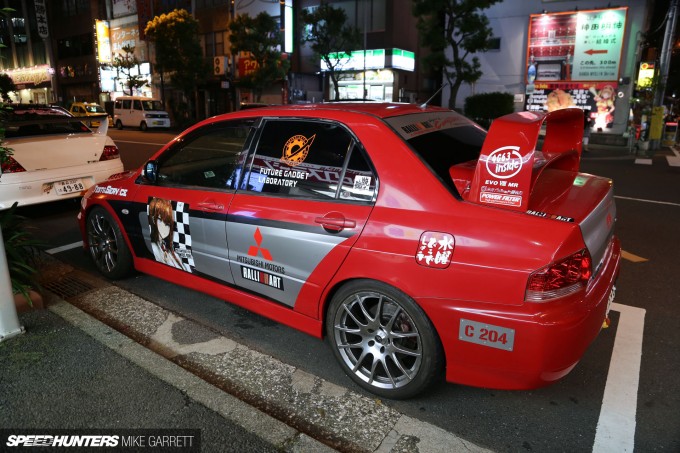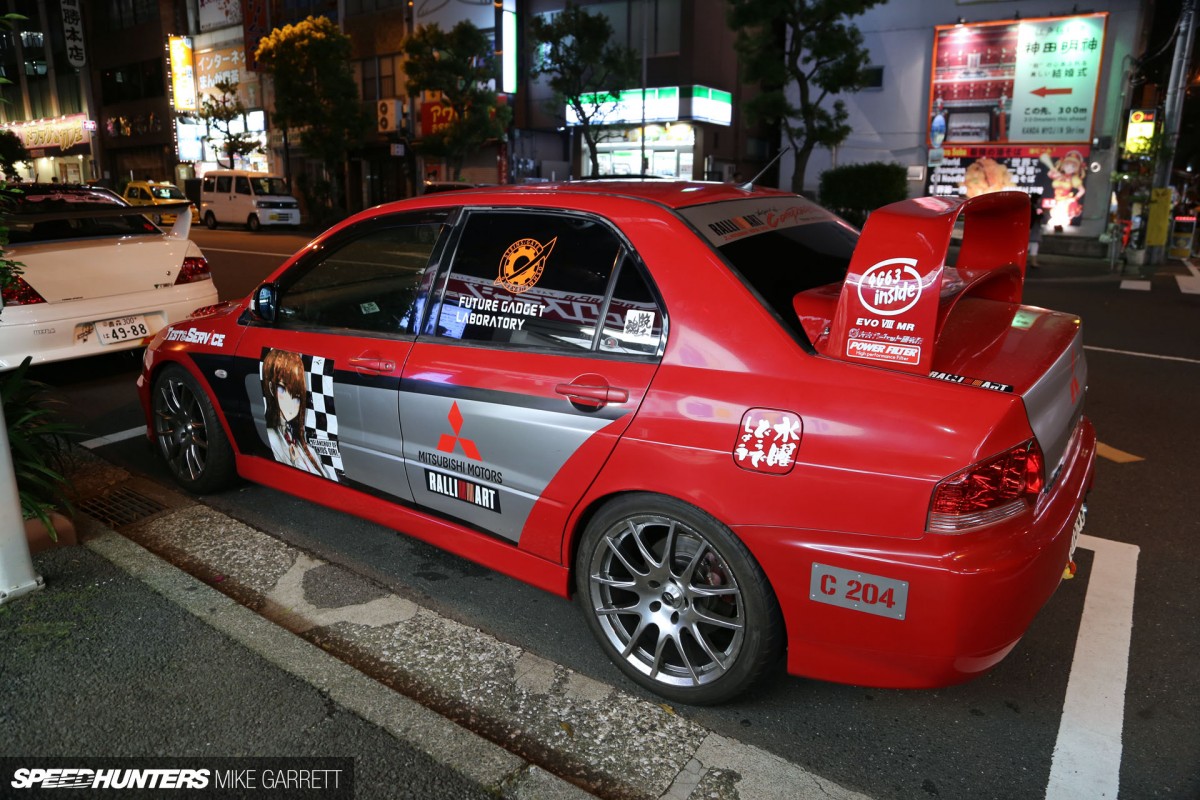 And to keep the rally theme going, how about a WRC-style Lancer Evolution wearing a version of Mitsubishi's Ralliart team livery with some anime elements for good measure. Only in Akihabara.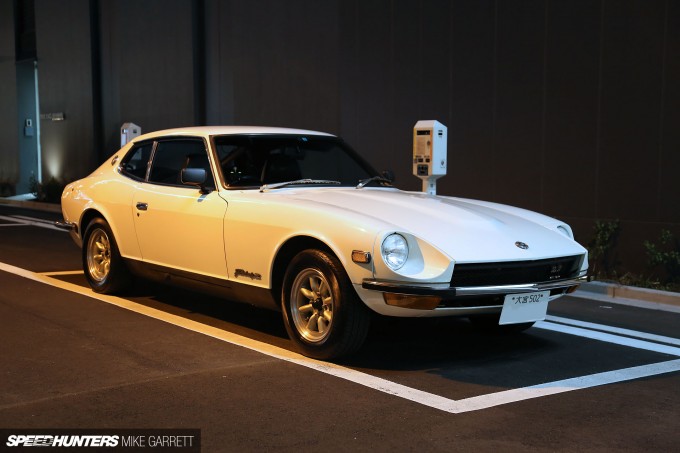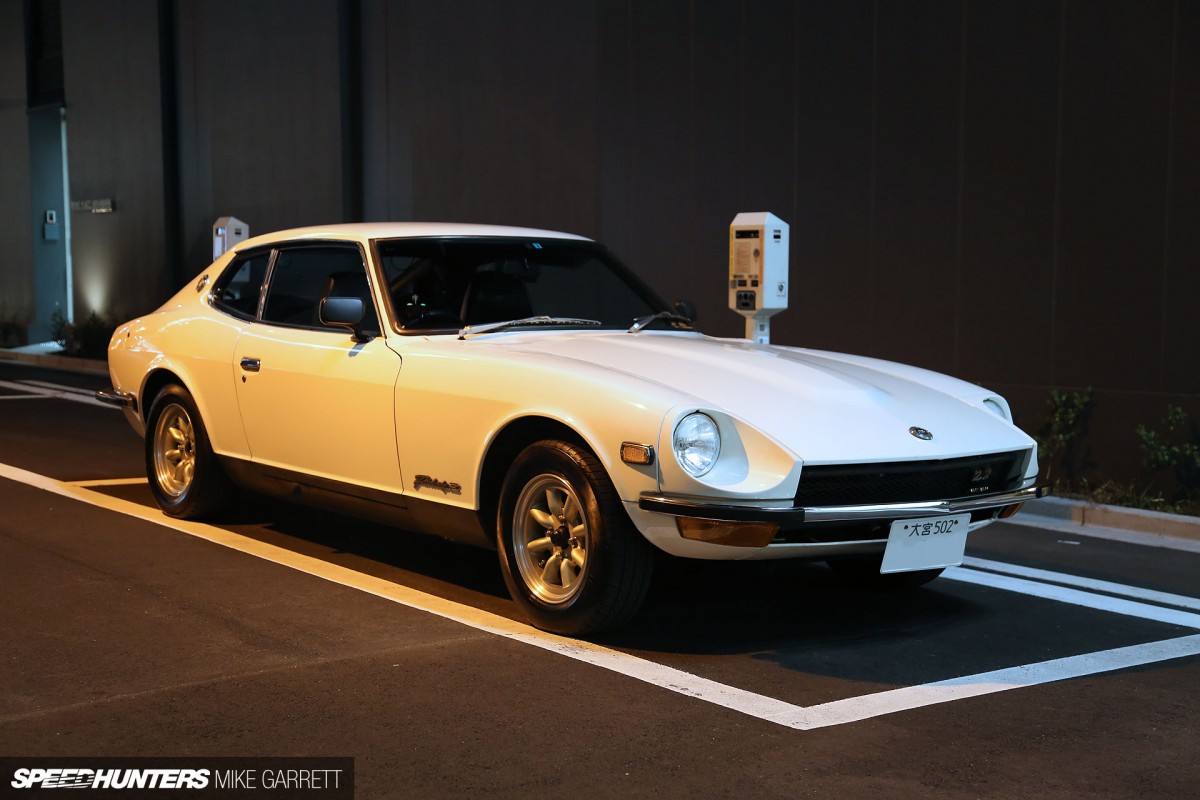 The S30 Fairlady Z is about as iconic as Japanese sportscars get, but it's rare to see the longer 2+2 version of the car – especially one as clean as this. I dig it.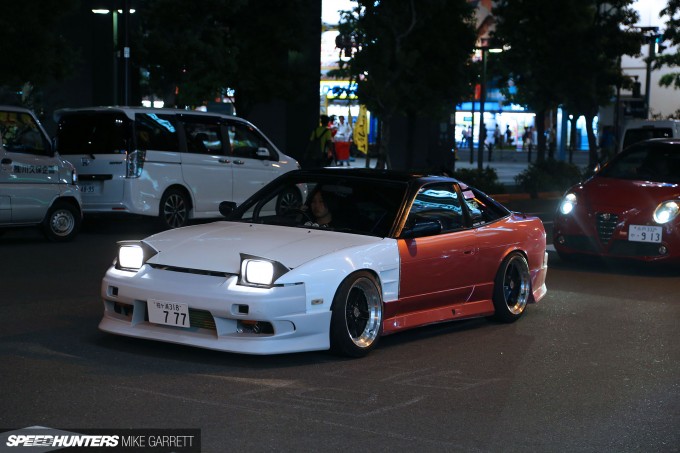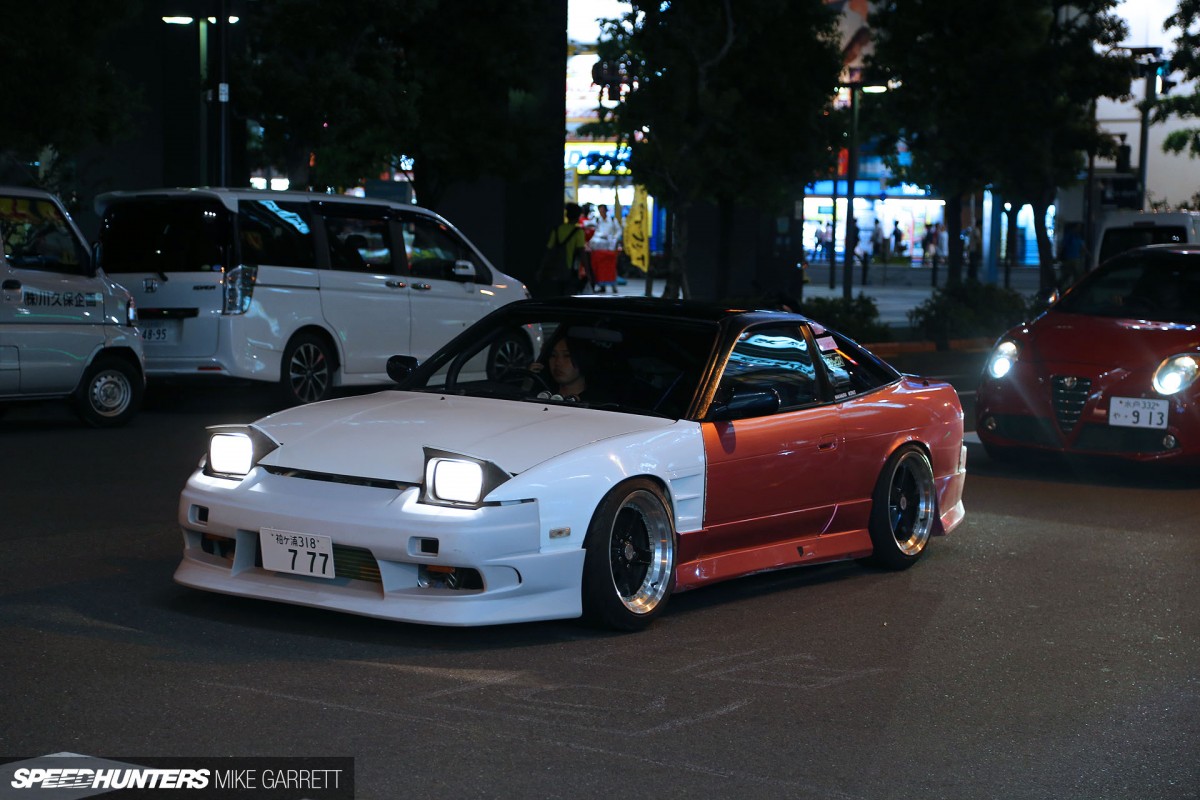 Mismatched body panels and the sound of a worked SR20DET – it's not hard to think this 180SX sees its fair share of sideways action.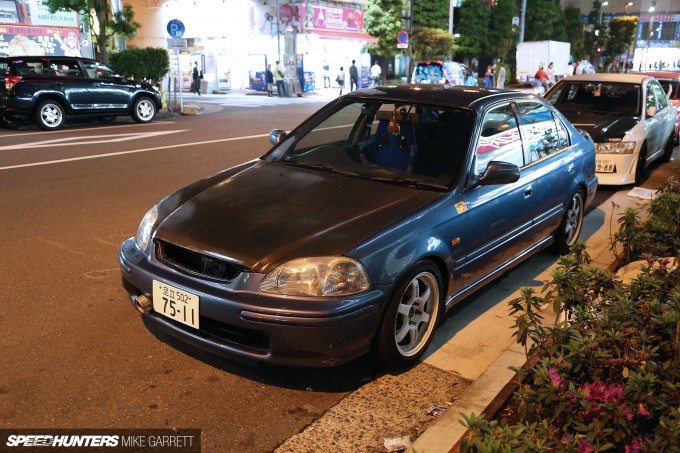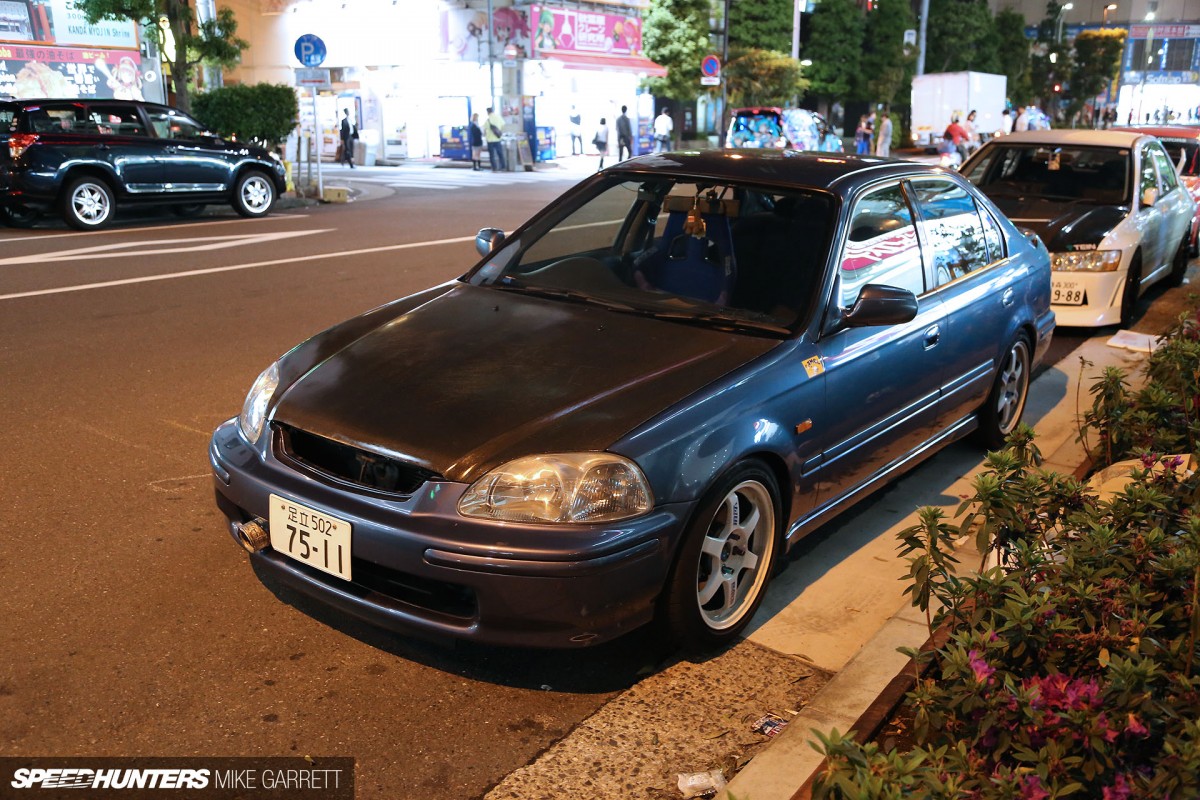 Not all the cars you see in Akihabara are of the extravagant variety. This Civic Ferio Si sedan was simple and to the point with a set of TE37s and a few other functional upgrades.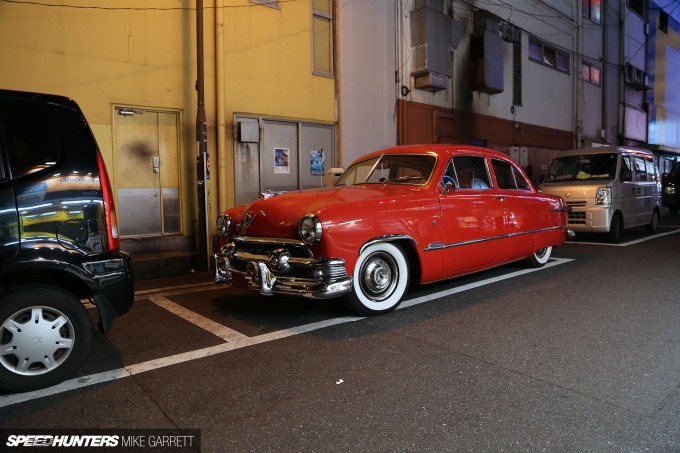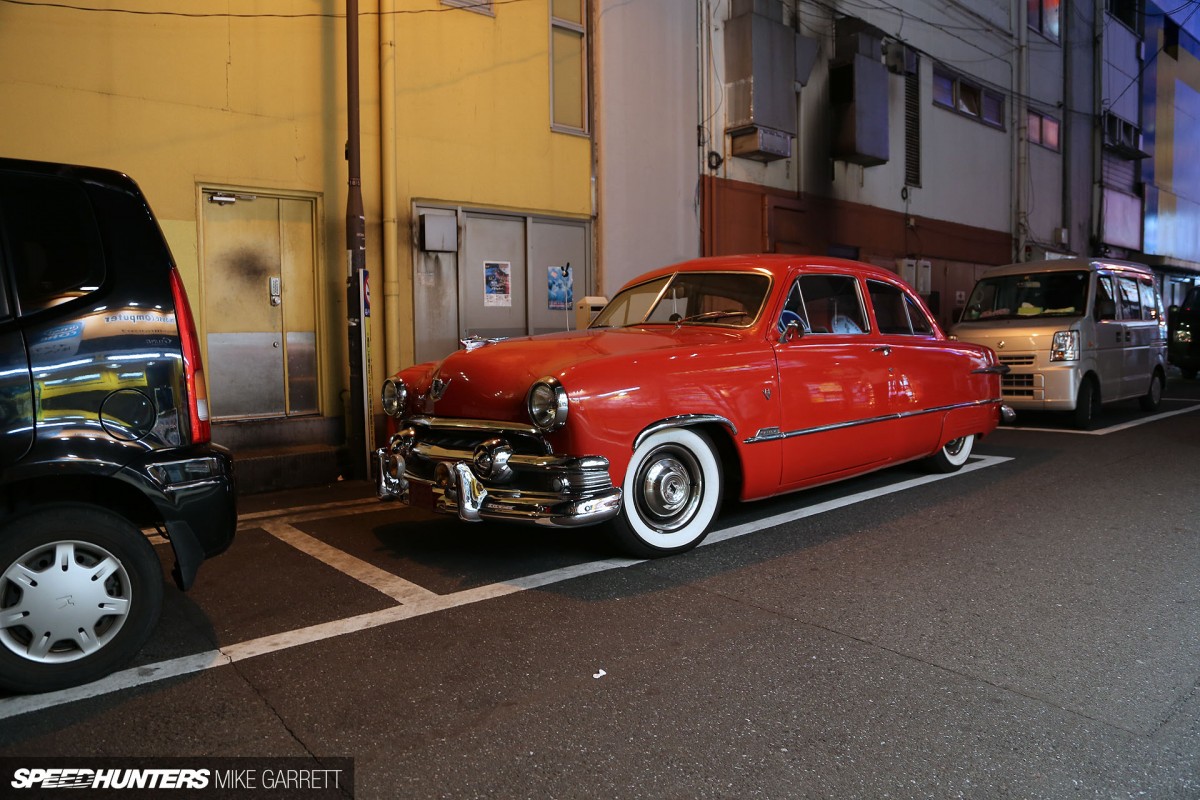 You know what's missing from this selection of cars? Some good old fashioned Americana. Oh, nevermind… Check out this beautiful Shoebox Ford I found parked on a side street one night.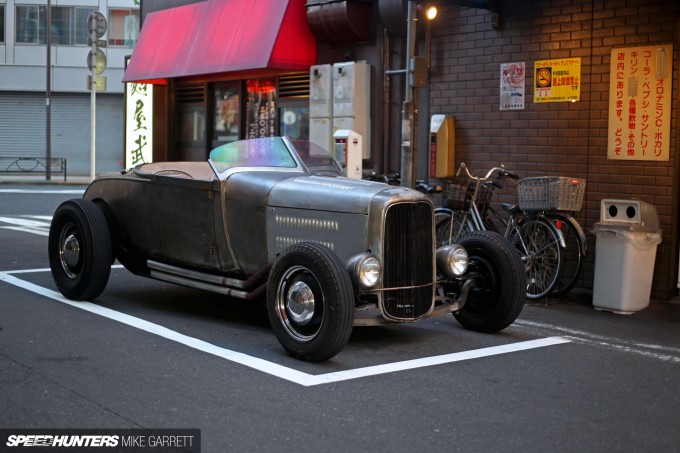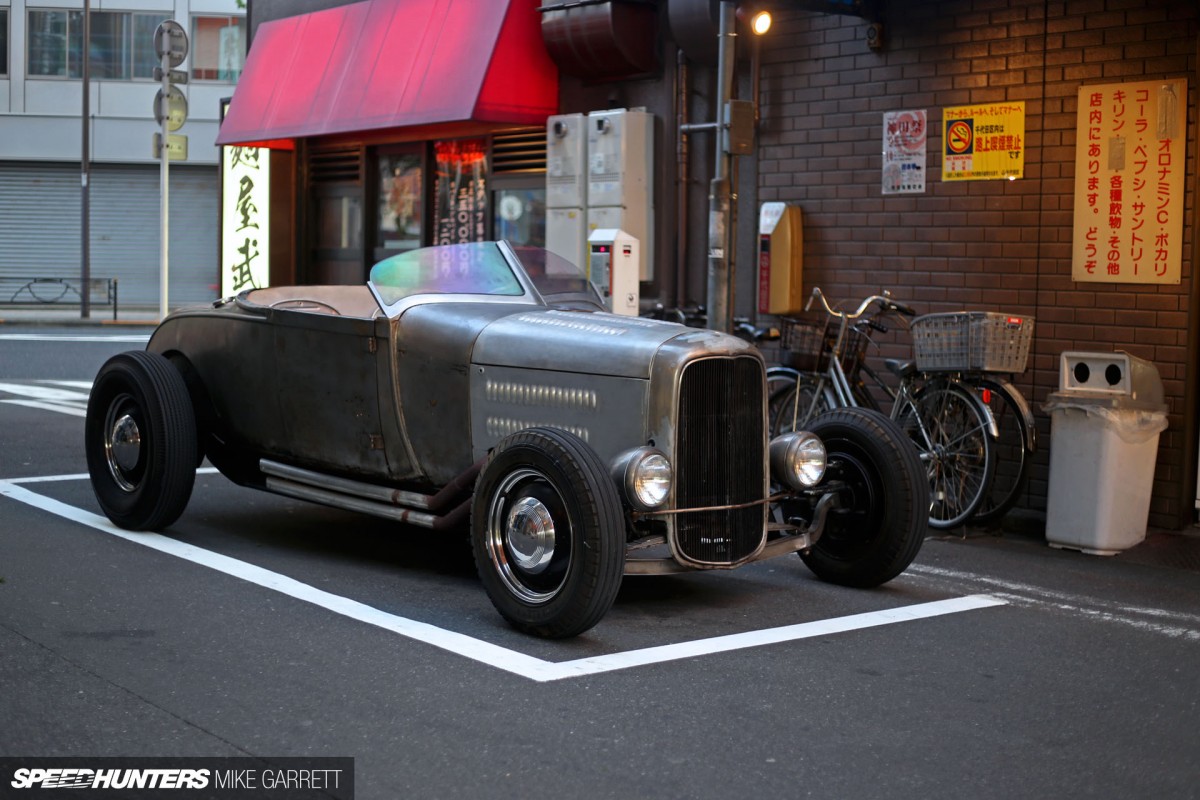 And as cool as the Shoebox was, it pales in comparison to this Ford Roadster I found parked in an Akihabara back alley. I certainly wasn't the only one stopping to grab some photos of this bare metal finished hot rod.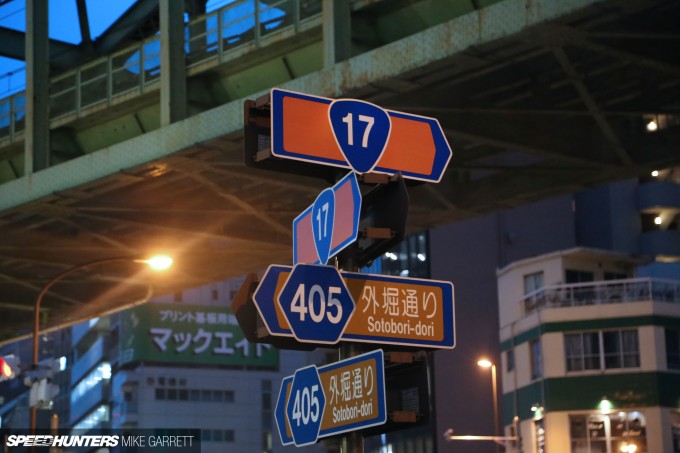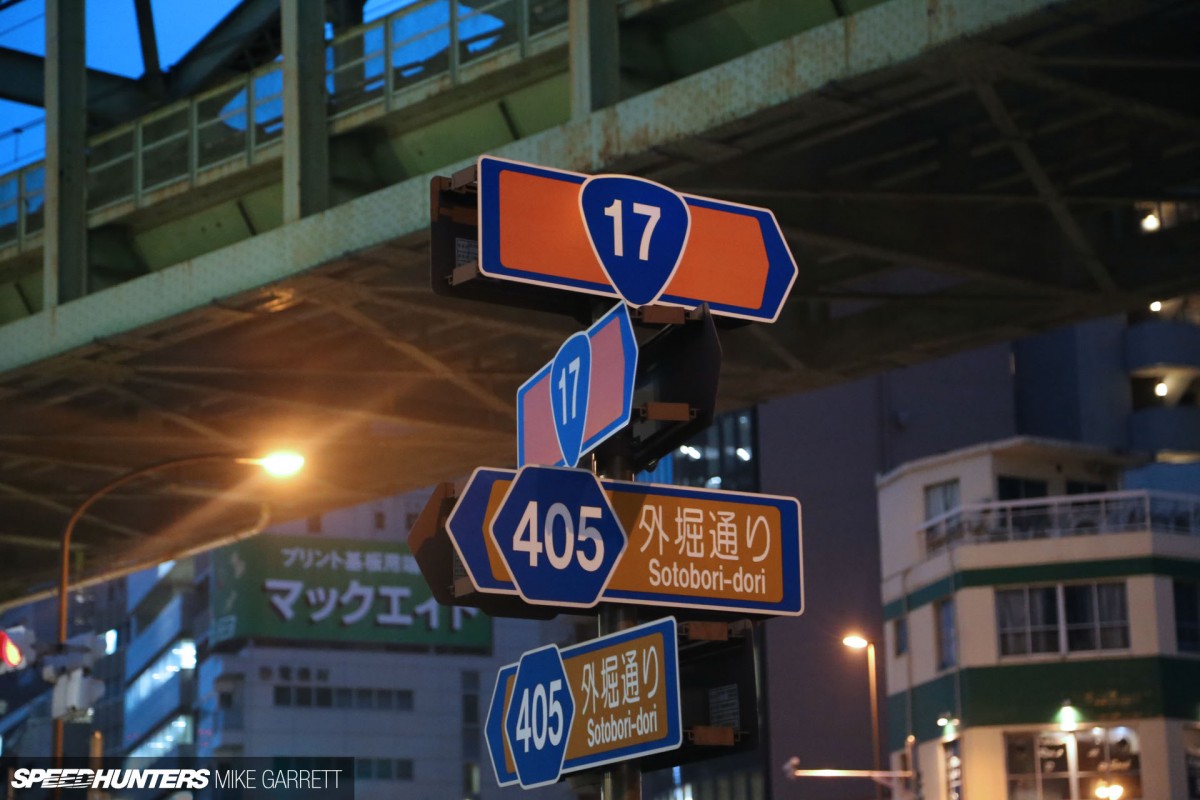 So there you have it, just a small taste of the car culture you'll find on any given night in Tokyo's otaku paradise. Be sure to check out the Bonus Images chapter below for more Akihabara street sightings.
Mike Garrett
Instagram: japanifornia_media
mike@speedhunters.com
More Japan stories on Speedhunters
Cutting Room Floor