Behind The Door
Formula Drift is a massive steamroller of a series, with cars, people and events now spanning the globe. All the pieces pinball around, converging on tracks to create a storm.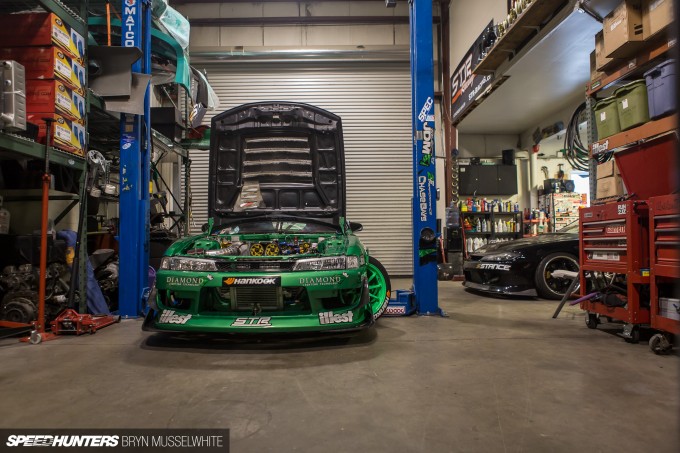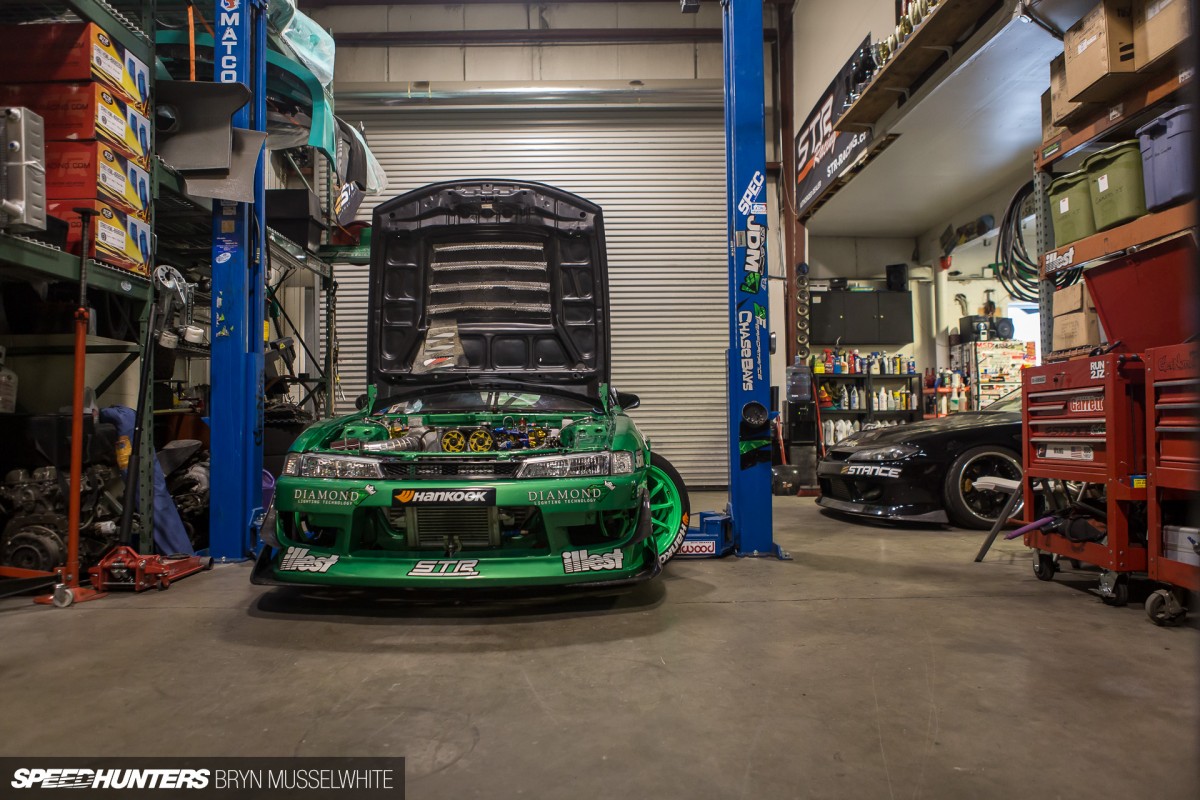 And right in the middle of it all is a man called Forrest Wang. He's a firm fan favourite and a privateer driver who pays his bills by running Get Nuts Laboratory in Las Vegas.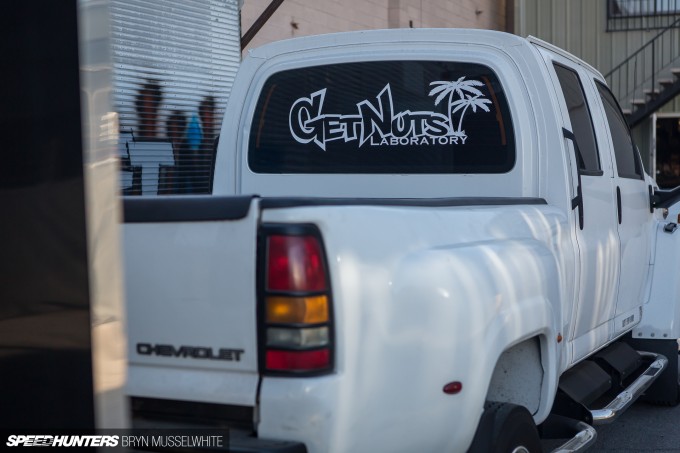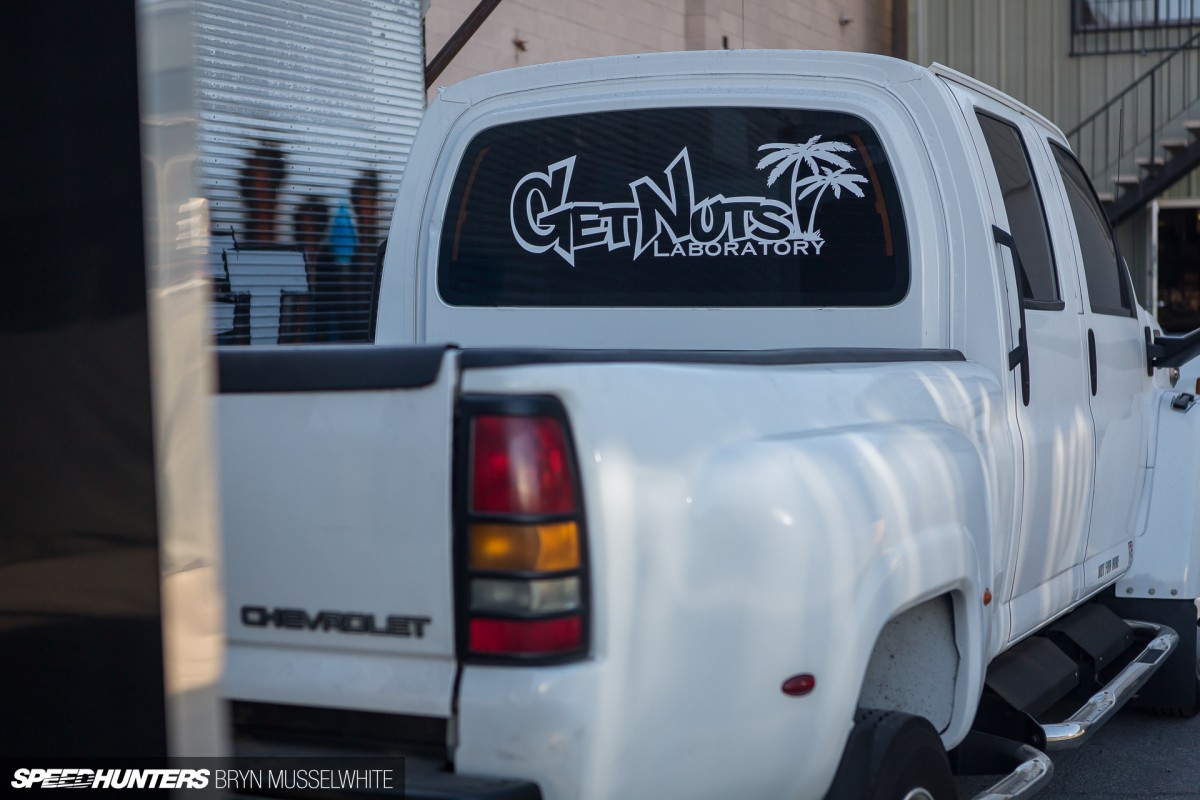 That's why when I was in town for the 2014 SEMA Show with Bryn Alban from Need for Speed, we wanted to go and see Forrest at his workshop. He's a rarity at the top end of motorsport these days as he runs his own program from top to bottom with only a two-person support crew of his partner Arianna Courte, and Garret Nikolich.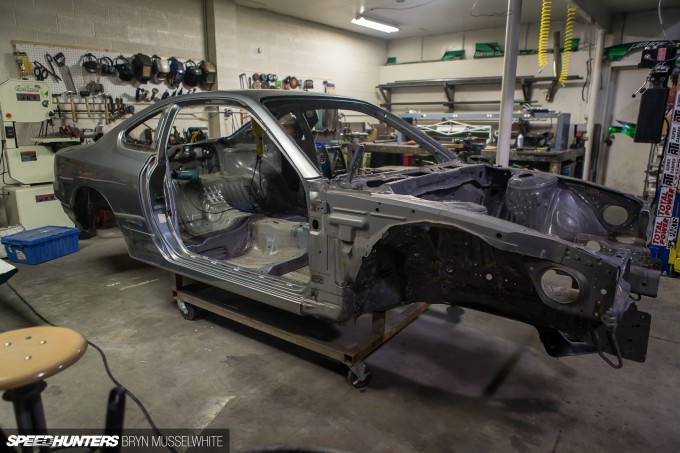 We didn't want to run the story until now, because as you'll see in these shots Forrest was deep into his 2015 S15 build, which at the time very few people knew existed. That said, we felt pretty privileged to be allowed through the door.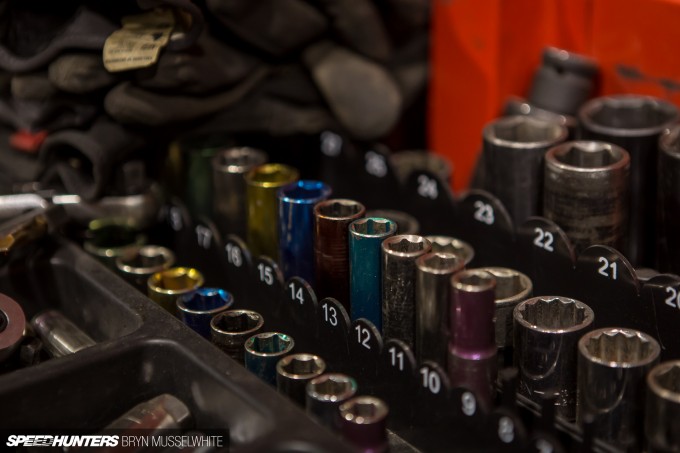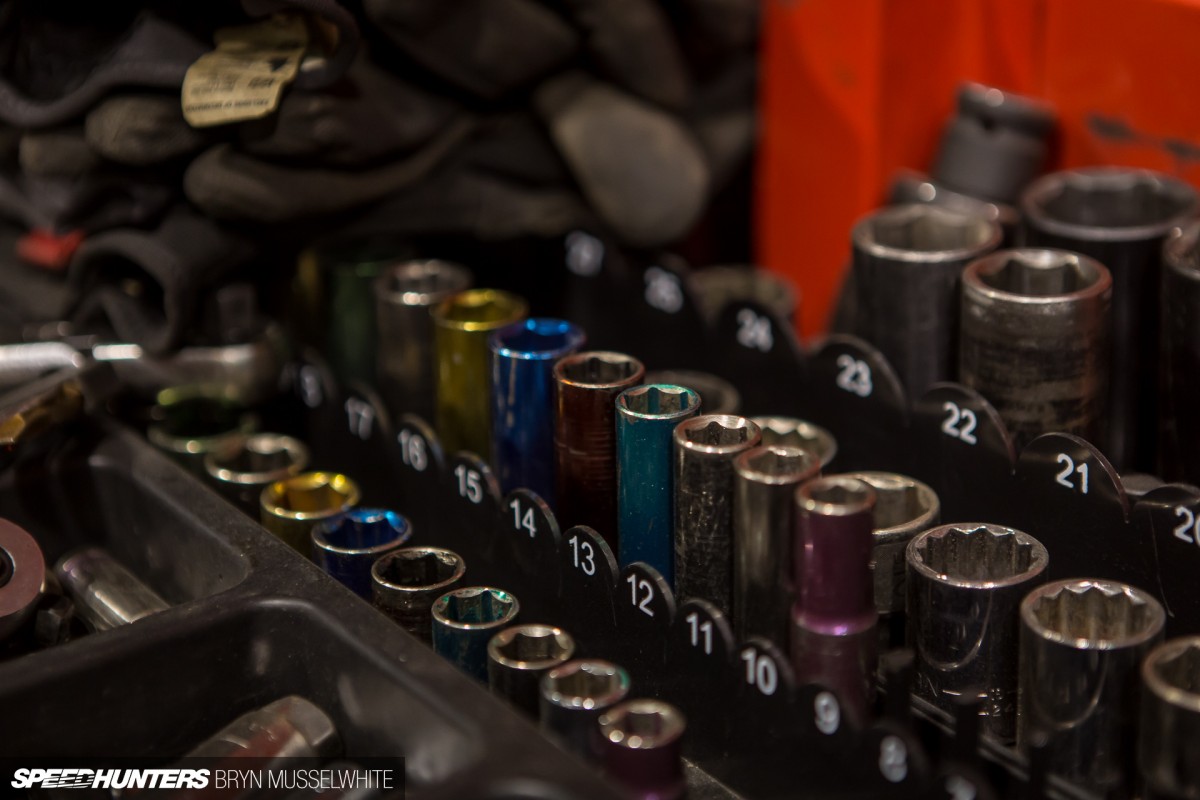 The thing that really struck both of us was just how ordered and composed the shop is. It's compact in size compared to the old Get Nuts Lab, but everywhere you looked there was an important piece of kit ready to be picked up and put to use.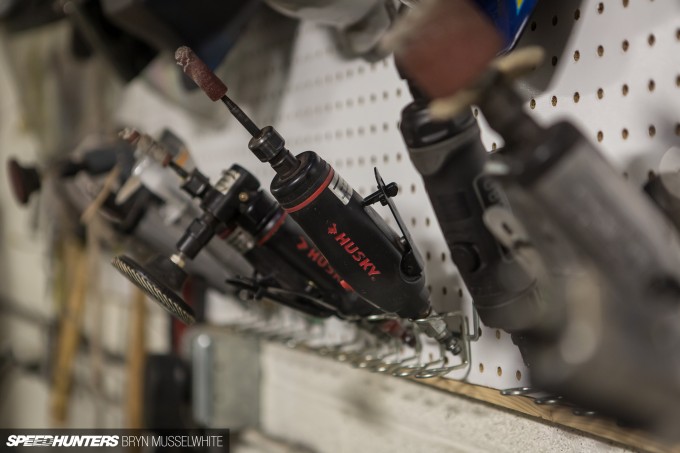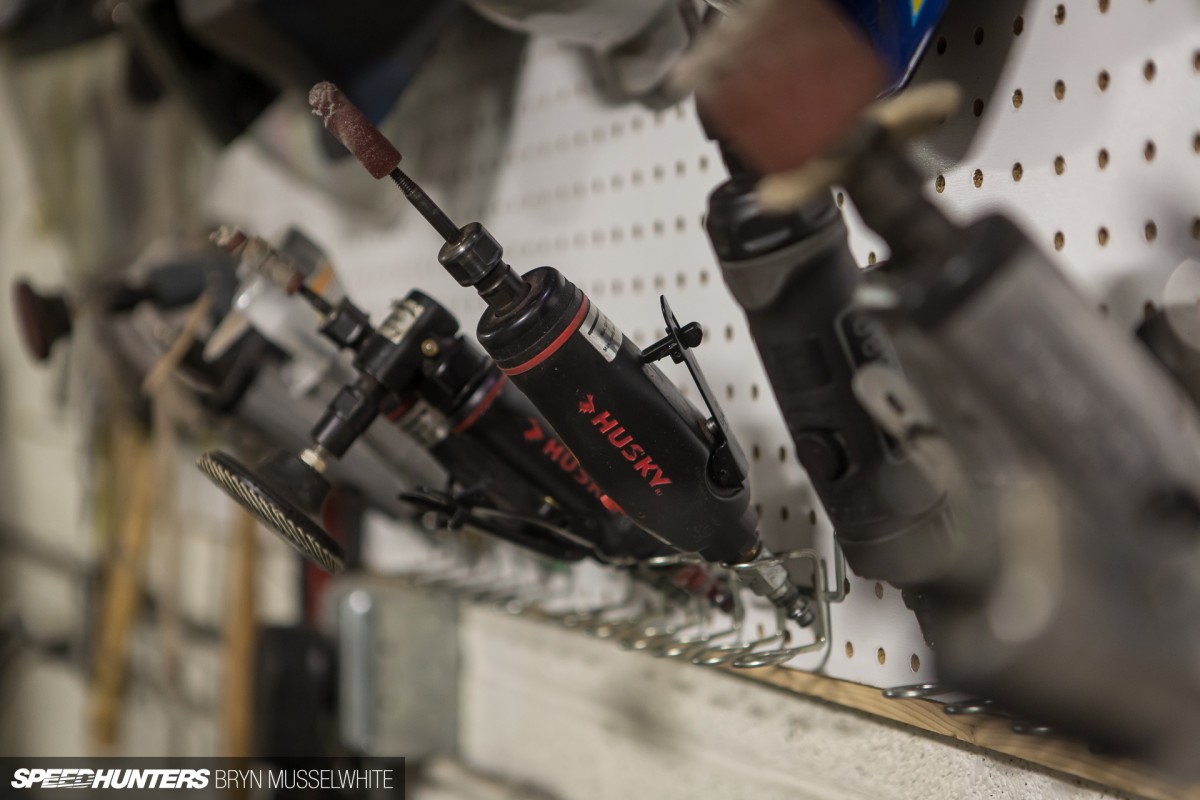 The order is important too. With such a small team, if something is used, broken or left dirty it's generally going to be Forrest who has to put it back, fix or clean it. And that takes time, so he obviously looks after everything as he goes along.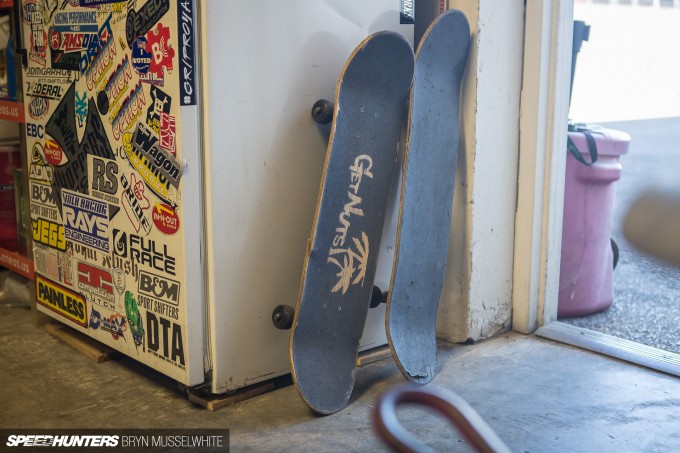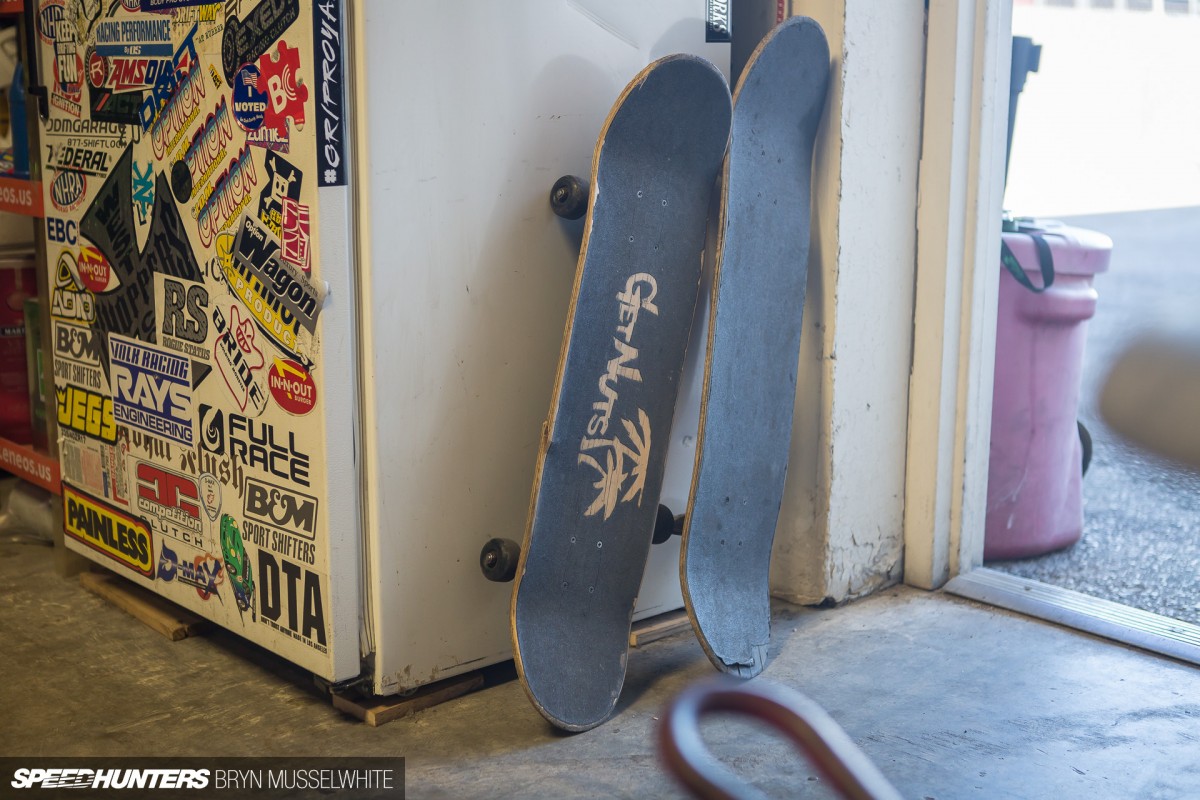 It doesn't mean the place is clinically clean or devoid of character though. Instead, it's organically decorated with all the cool stuff you'd expect from somebody living like Forrest does.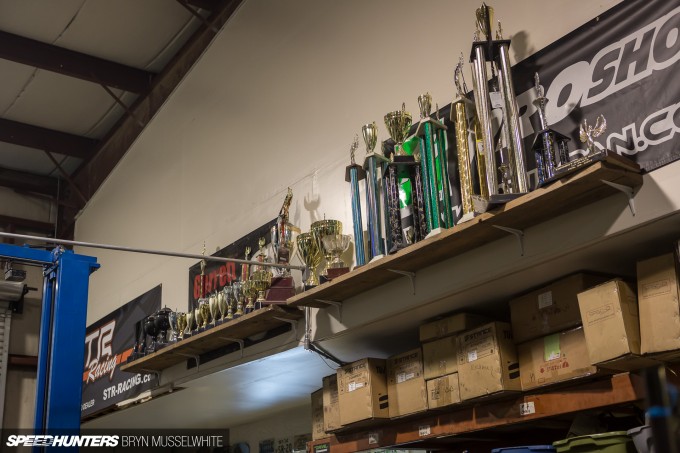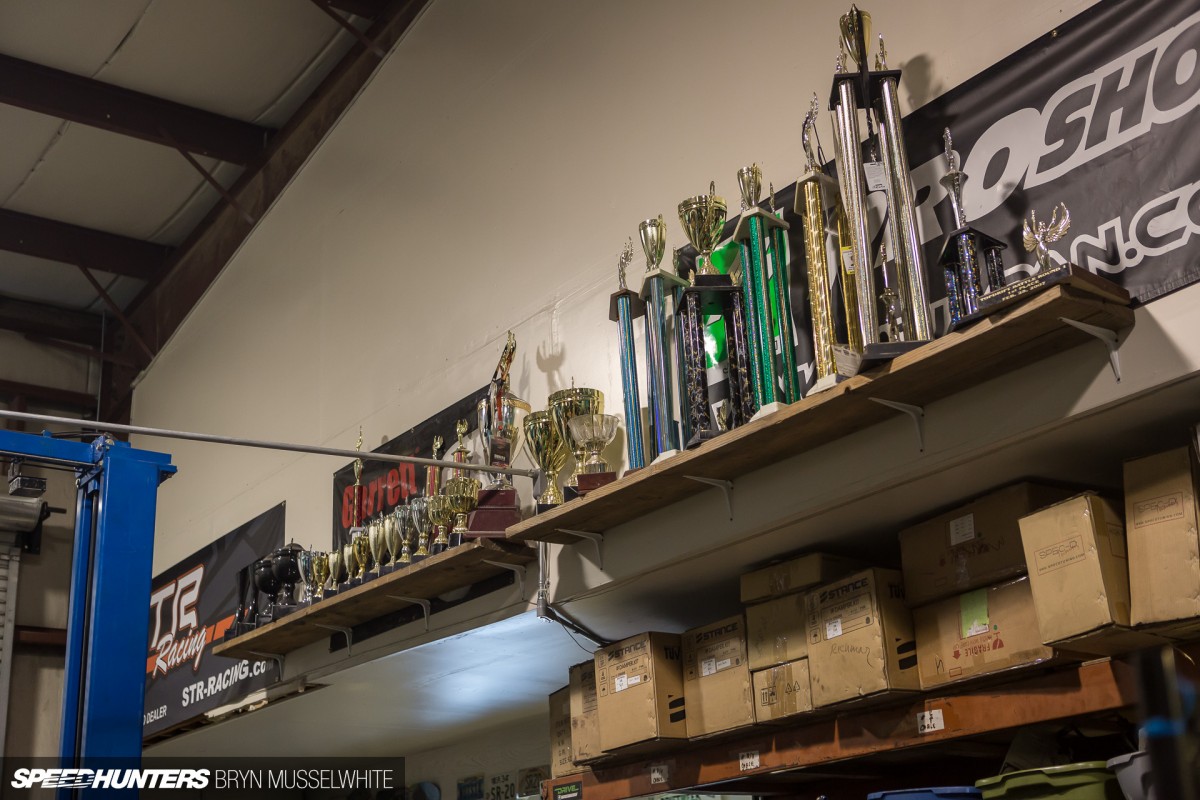 The walls, benches and cabinets are peppered with tools, hardware, parts and mementos of his fast rise to the top of the sport.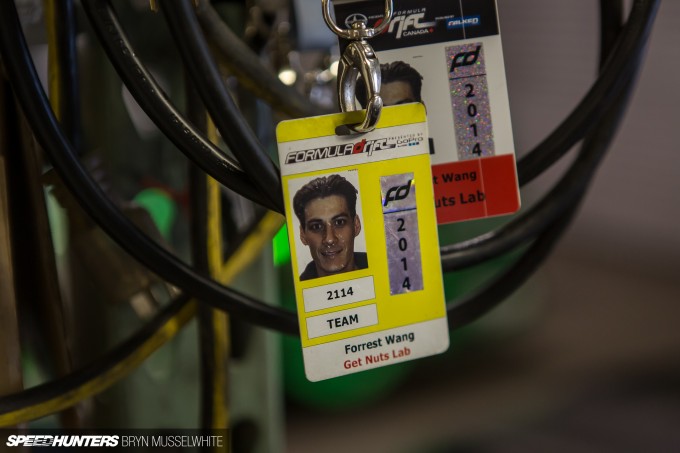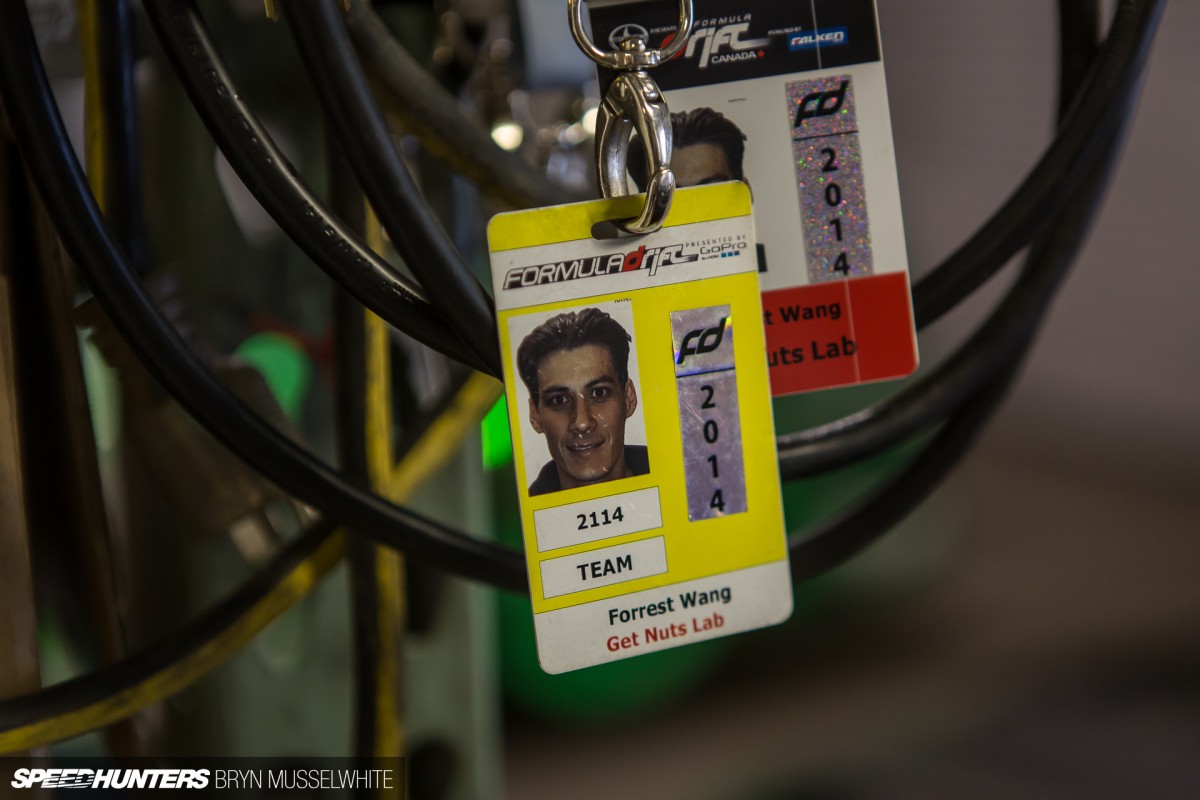 So is he living the dream? On the surface, yes. He competes across the country and supports himself mainly through competition. But it can't be easy holding it all together. So if you want to know how he does it, or what he thinks is important, this article will hopefully give you an insight.
Hardware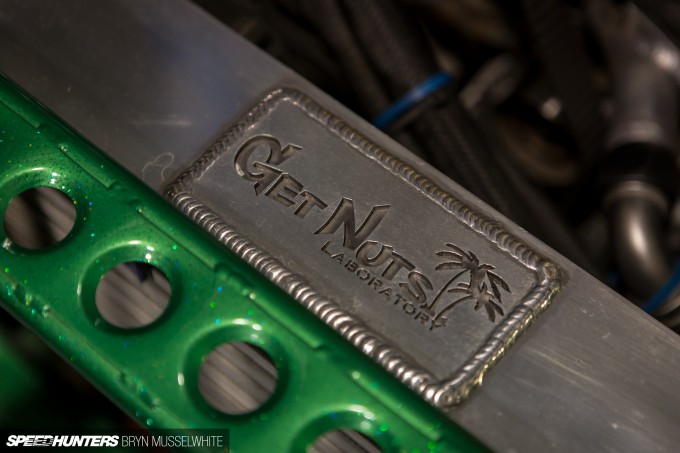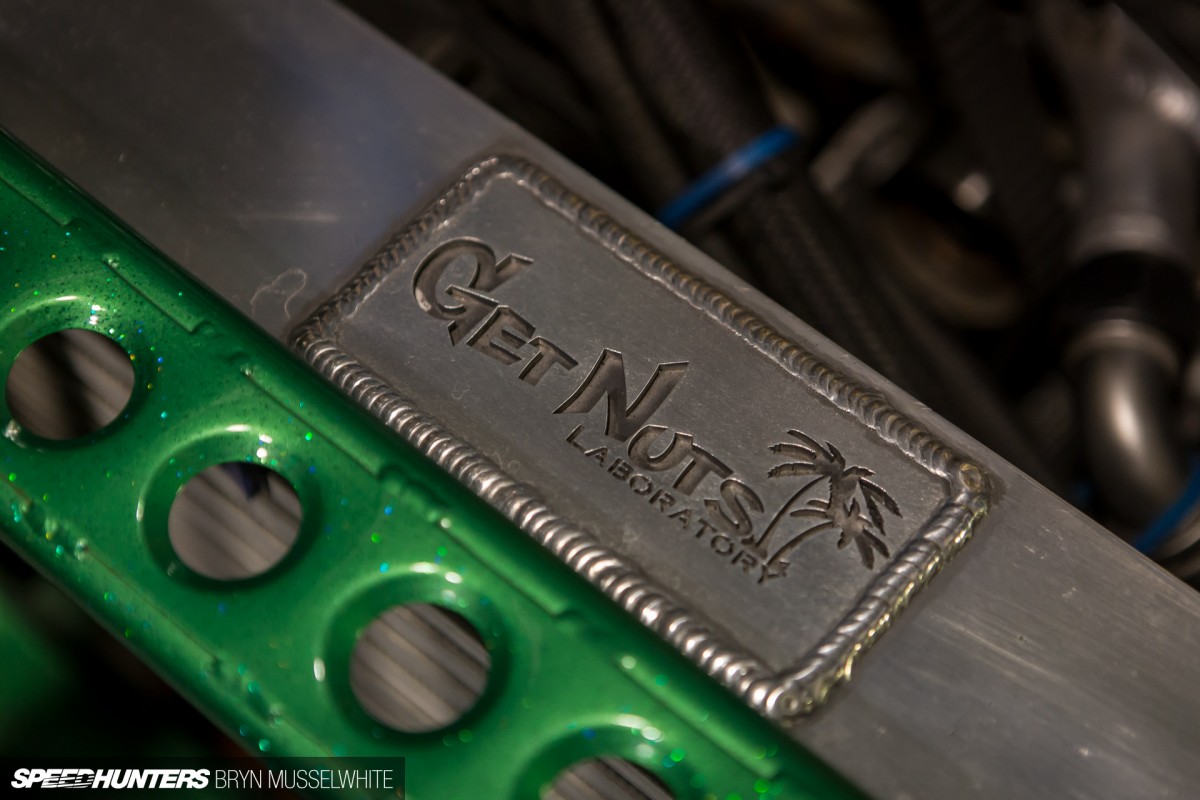 The real fun of looking around anybody else's workshop is seeing what things they value and what they create.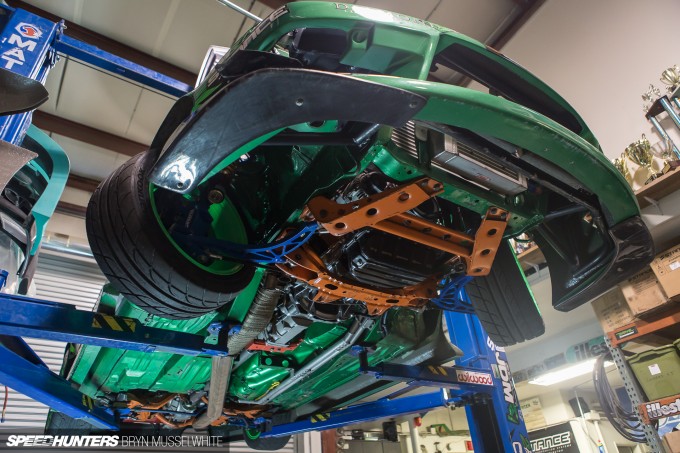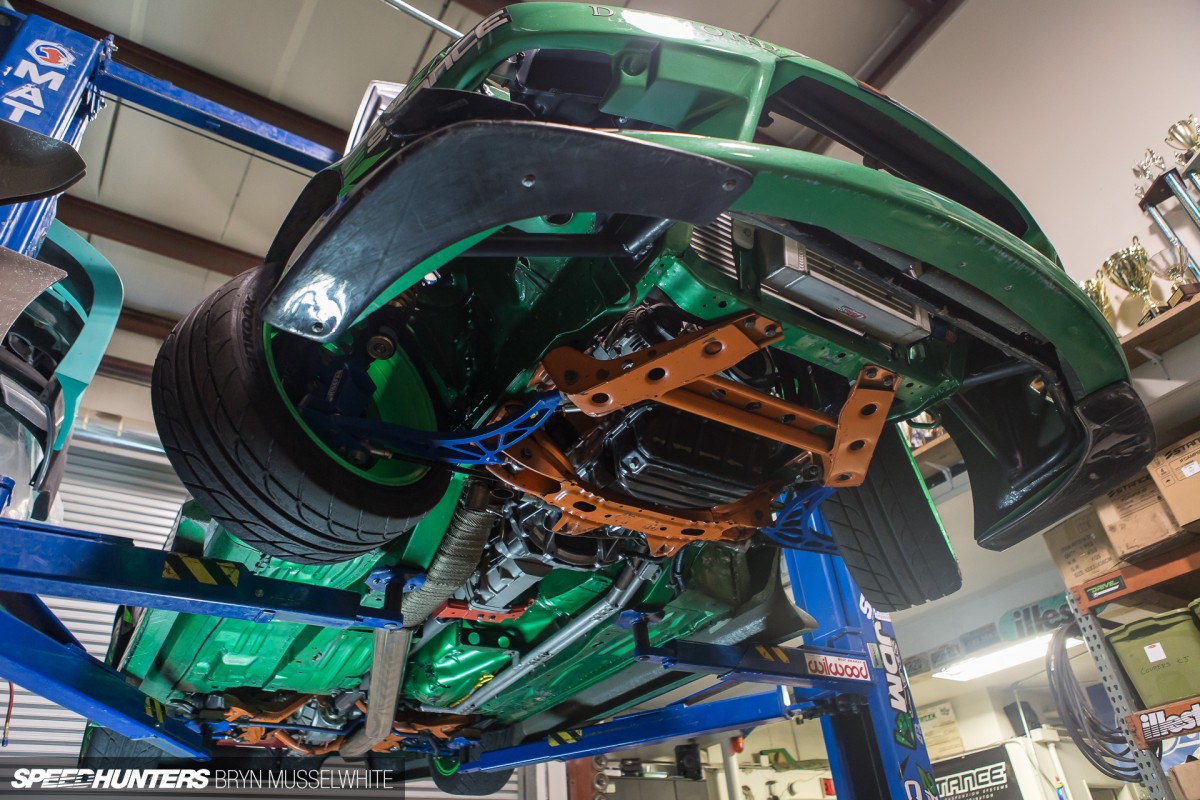 All I knew of Forrest before I met him was probably what a lot of you guys will know – he's a very stylish driver and one of the few who still runs a non-V8 engine in Formula Drift. His Nissan S-chassis builds have always been immaculate and run in his signature green.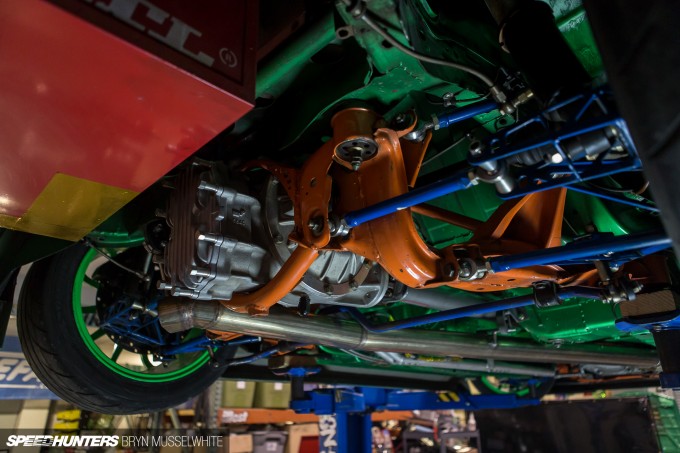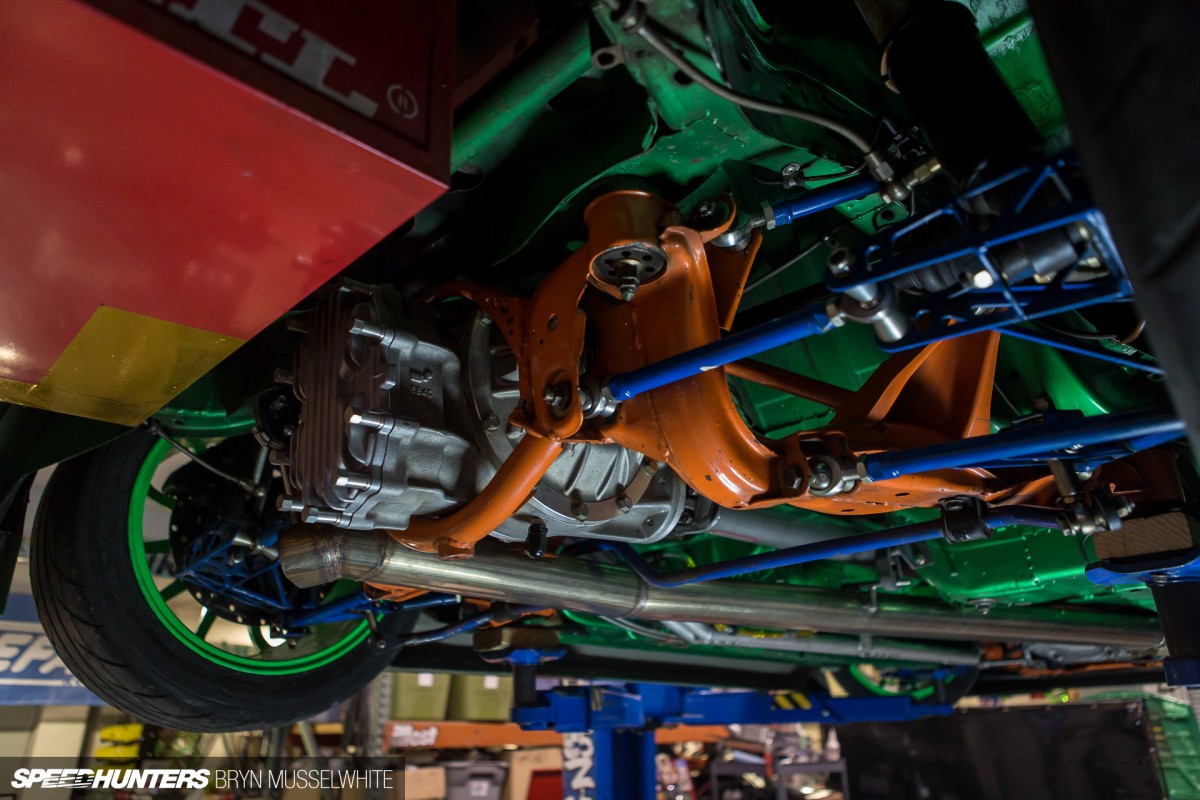 Given how much competition time his S14 has seen, it still looks incredible up close. Larry got the scoop on the 2015 S15 build and you can get the low-down on that by clicking here.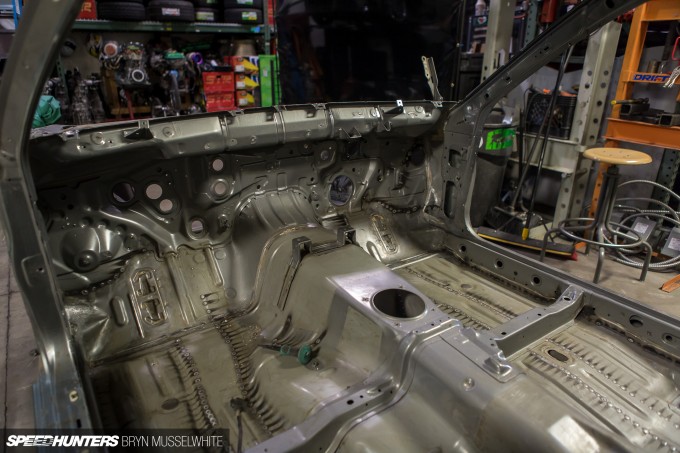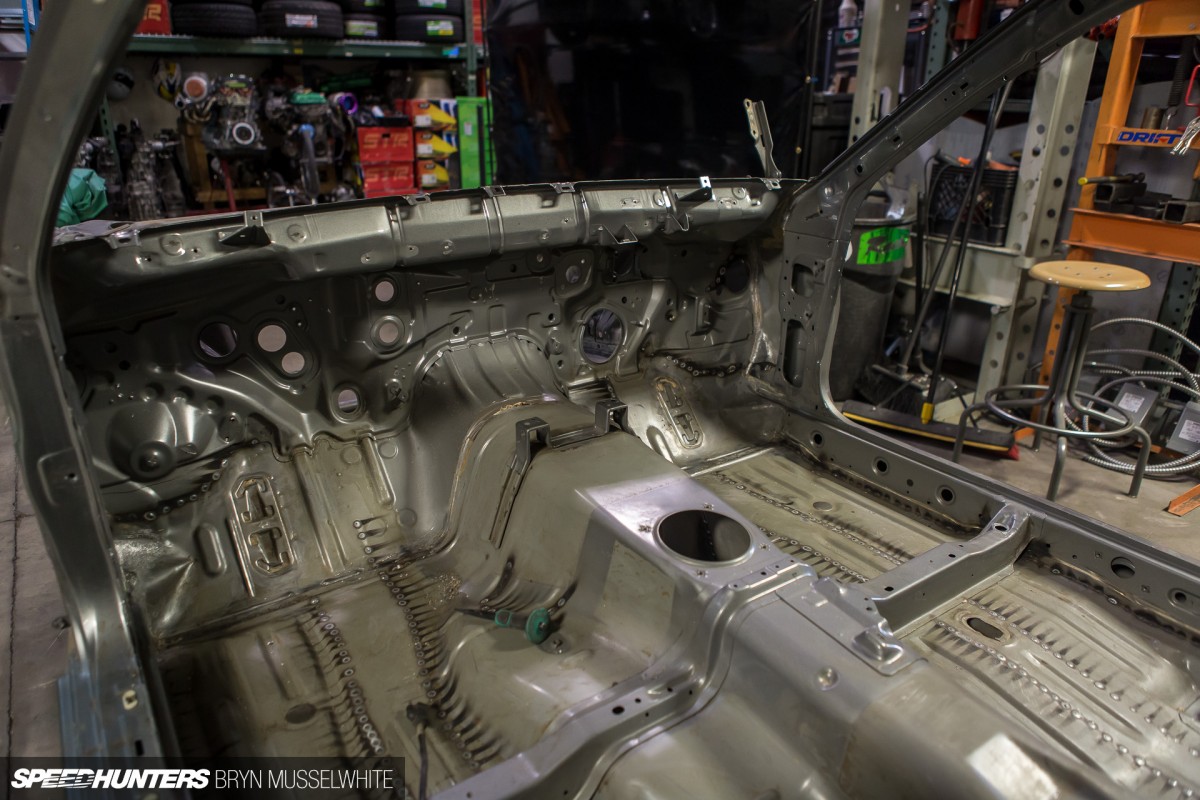 'The Purist's Formula D Car' title that Mike chose for the story was very fitting, as for me Forrest seems to have a very Japanese approach to drifting.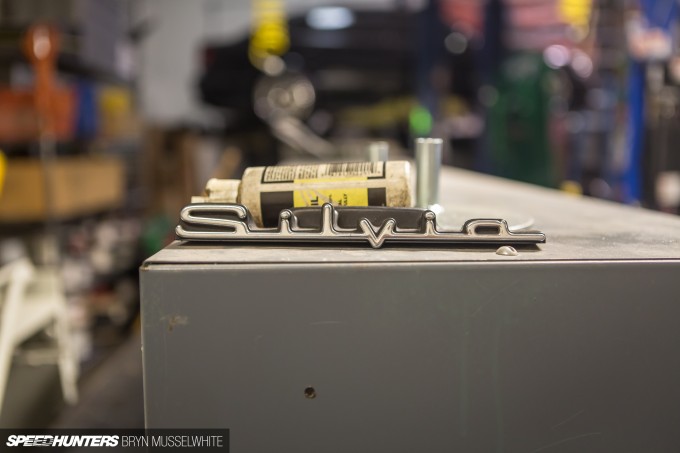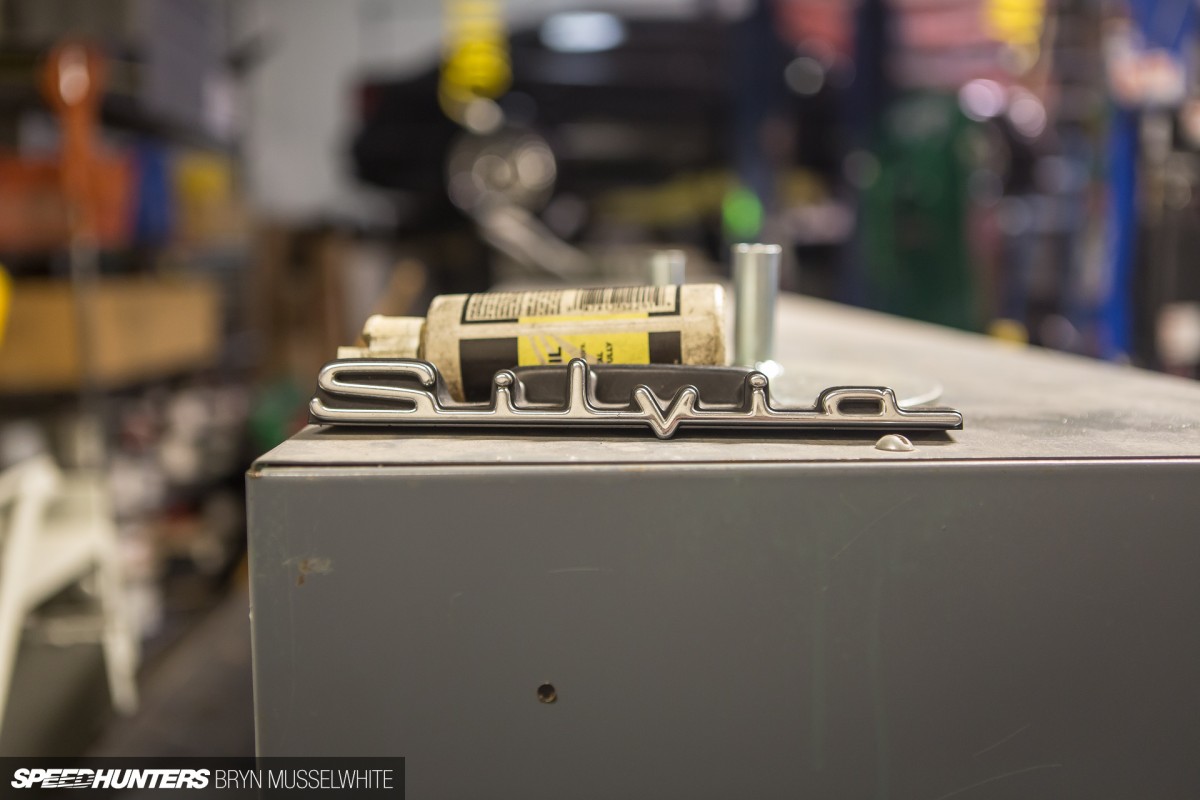 Obviously we can all see how well the completely stripped shell turned out as a finished car, but seeing the attention to detail at this very early stage is clearly indicative of how much work goes into a top-flight competition car.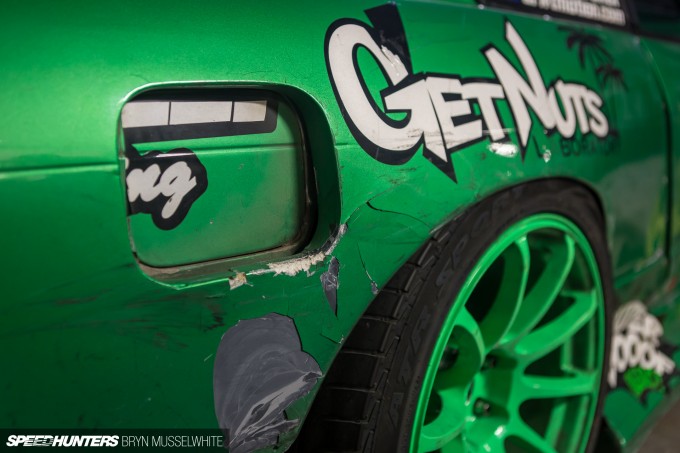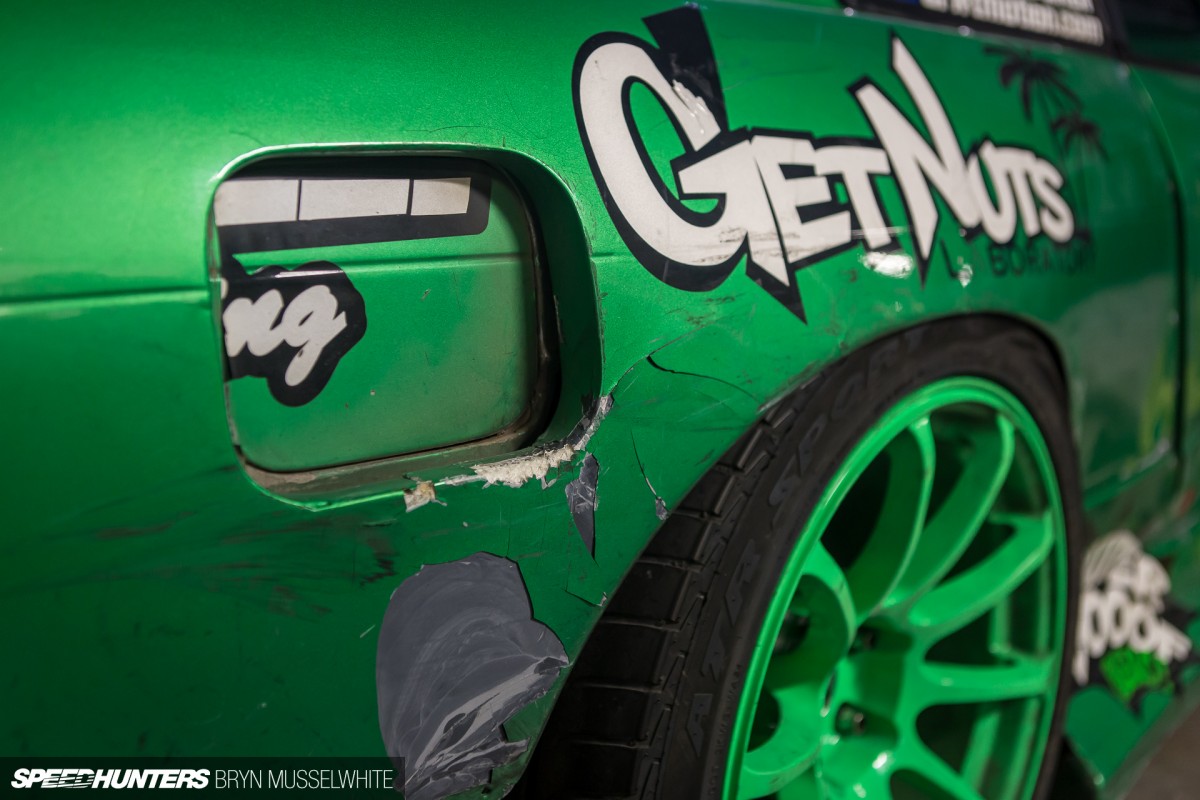 Especially as they're built to battle so hard that quite often they end up looking like this after an outing!
One On One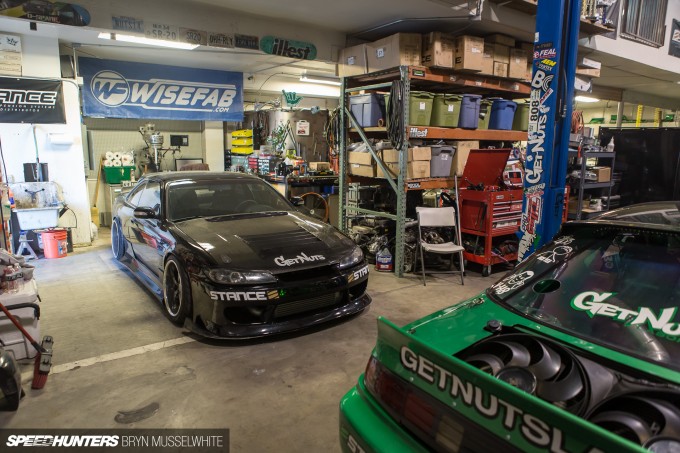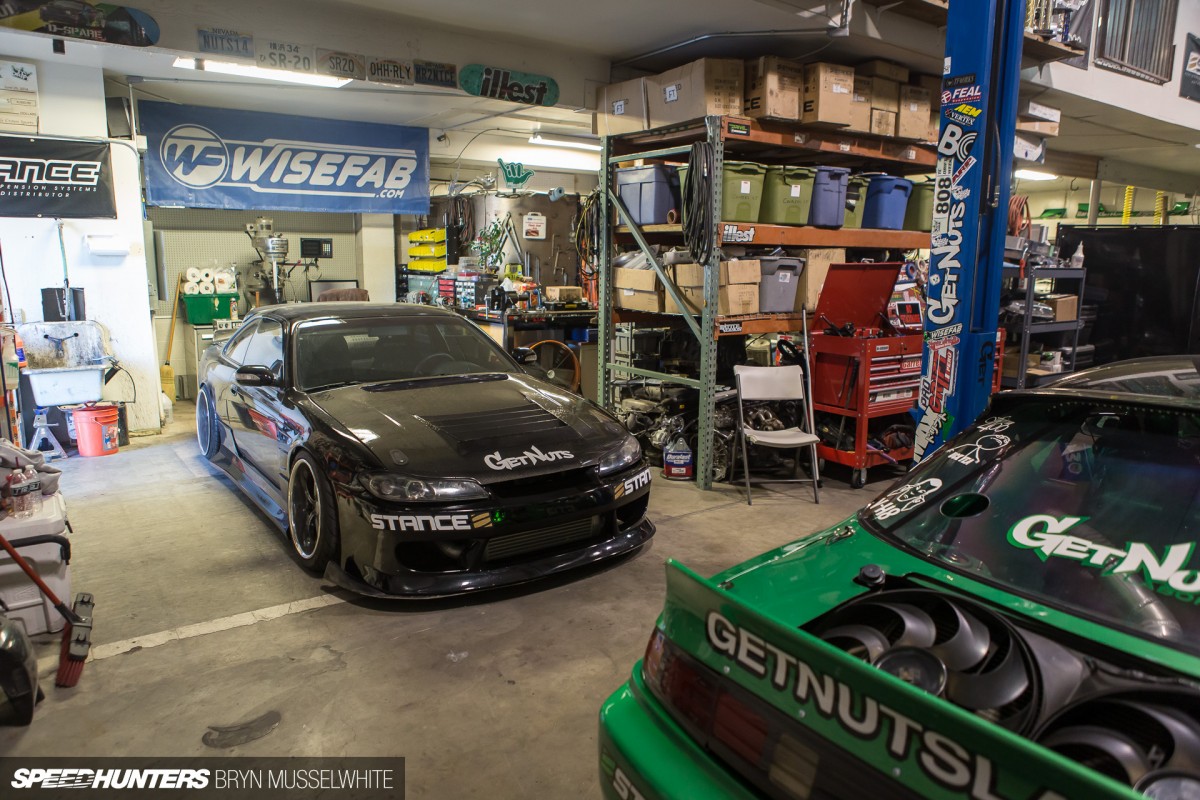 Forrest was very generous with his time, so I figured it would be best to lay out his answers to my questions in their entirety.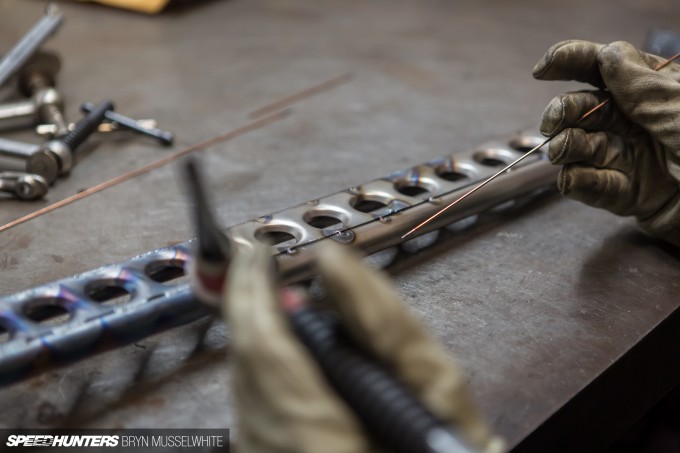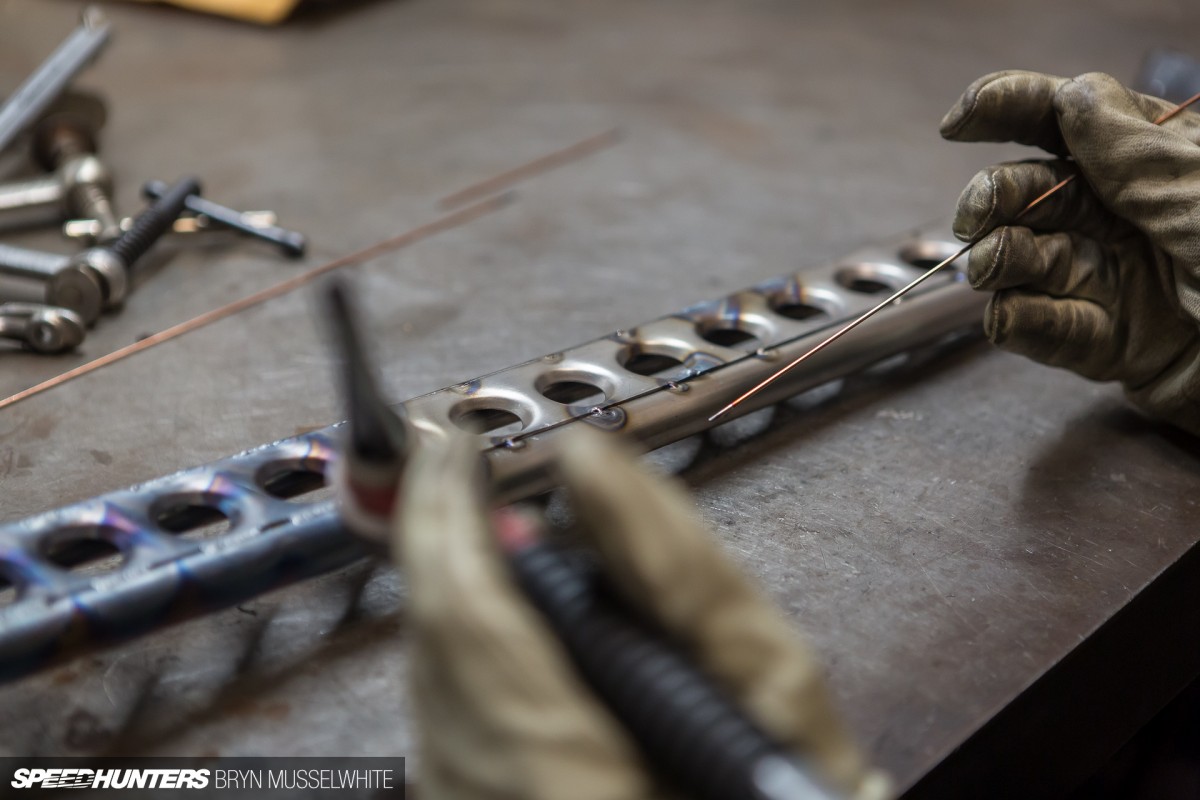 BM: What's your most valued piece of equipment?
FW: That's our own two hands! It's hard to pick just one piece to be the most important, but the lifts, MIG and TIG welders, plasma cutter, tube bender, band saw, belt sander, shear, Rotex punch, Bridgeport mill and South Bend lathe are some of the more important pieces that we use. I've always been hands on with my builds and try to learn as much as possible everyday. There are always new things and techniques to learn.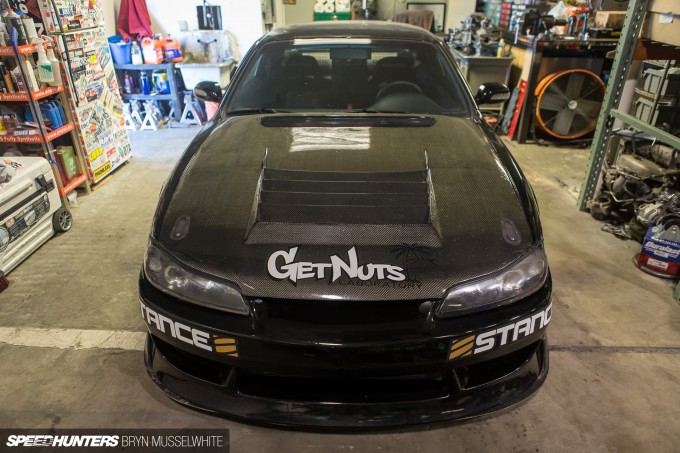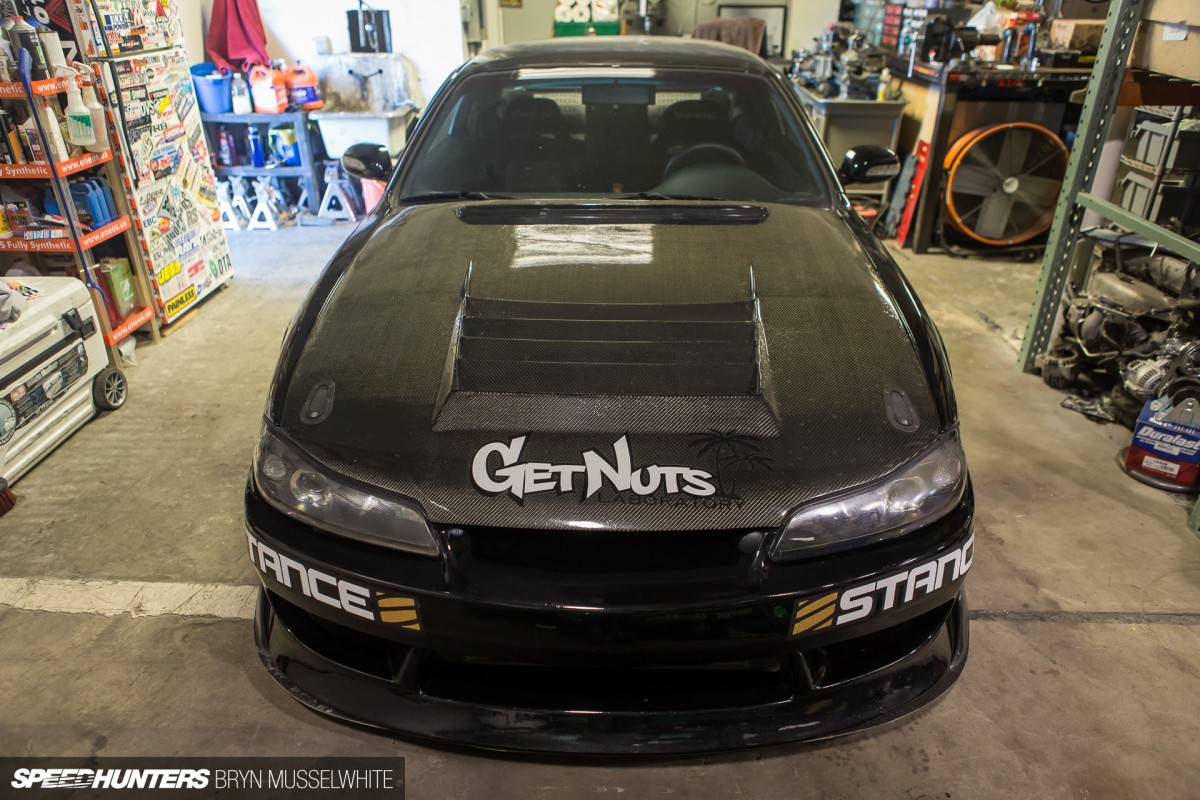 BM: Did you have a mechanical upbringing or any inspiration as a kid?
FW: I did go to an auto tech program back in Hawaii at the Leeward Community College, but it wasn't until I moved off the islands to the States that I was taken into full race motorsports and really began to learn about higher end welding and fabrication. Sadly I didn't have any parental guidance for my love of motorsport.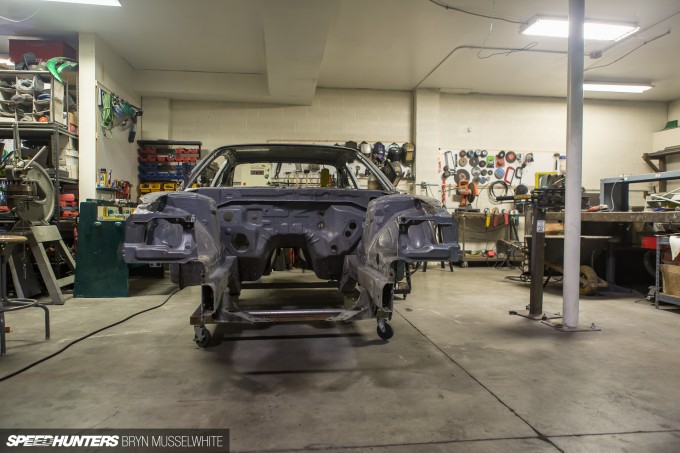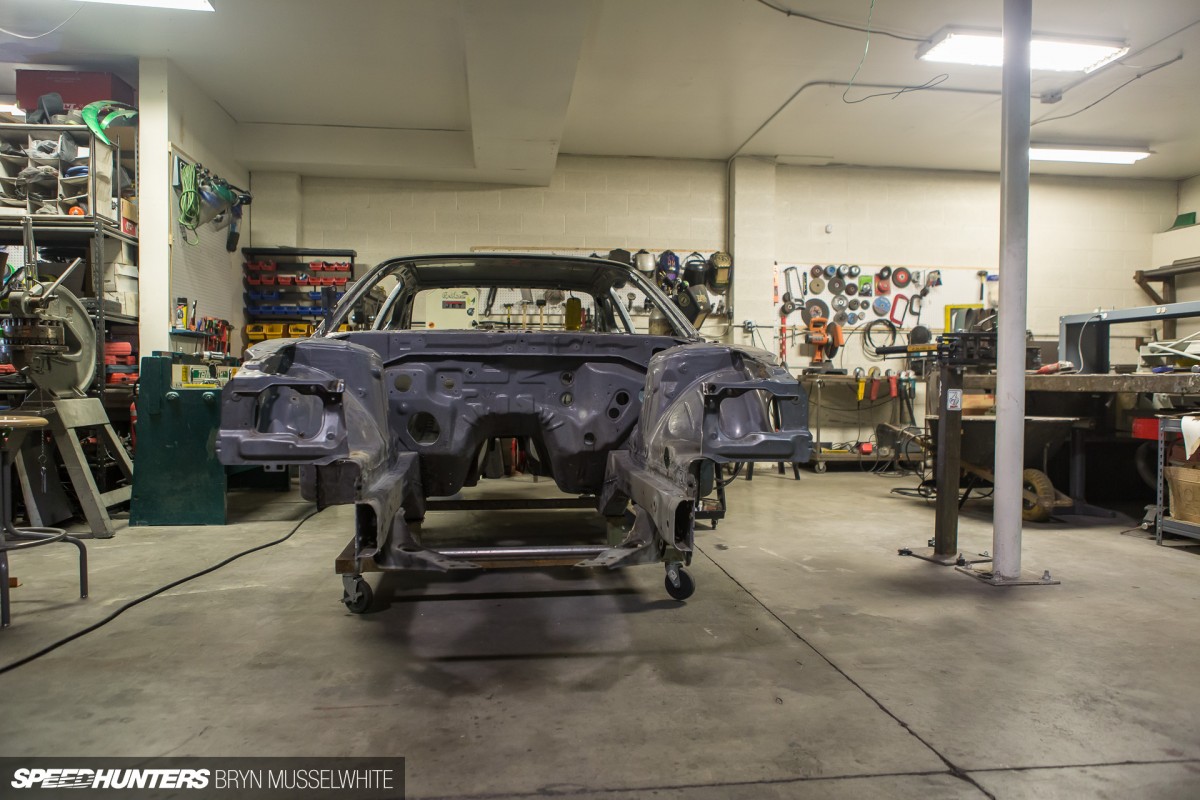 BM: You used to have a much larger shop for Get Nuts Lab, why did you downsize?
FW: After the first year campaigning my own Formula Drift program in 2013 I realized that it was becoming very hard to manage a shop and go racing at the same time while only having a very small crew, who also left to go to the events. So we were shutting down the shop while we were out racing. Moving to a smaller shop was tough on the space we have, but cutting the rent from $2500 to $1400 was a big relief financially.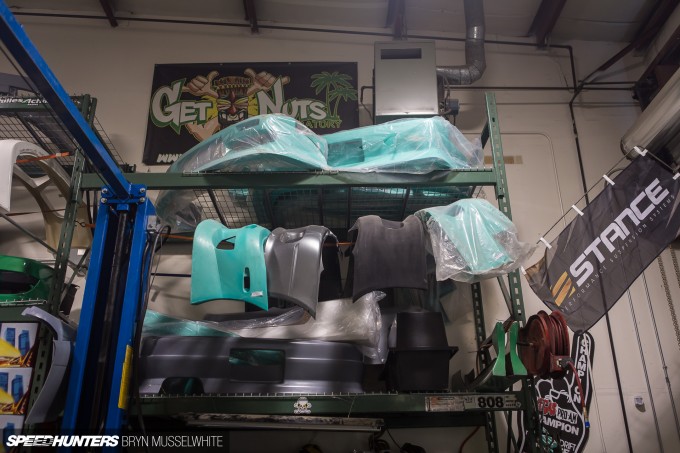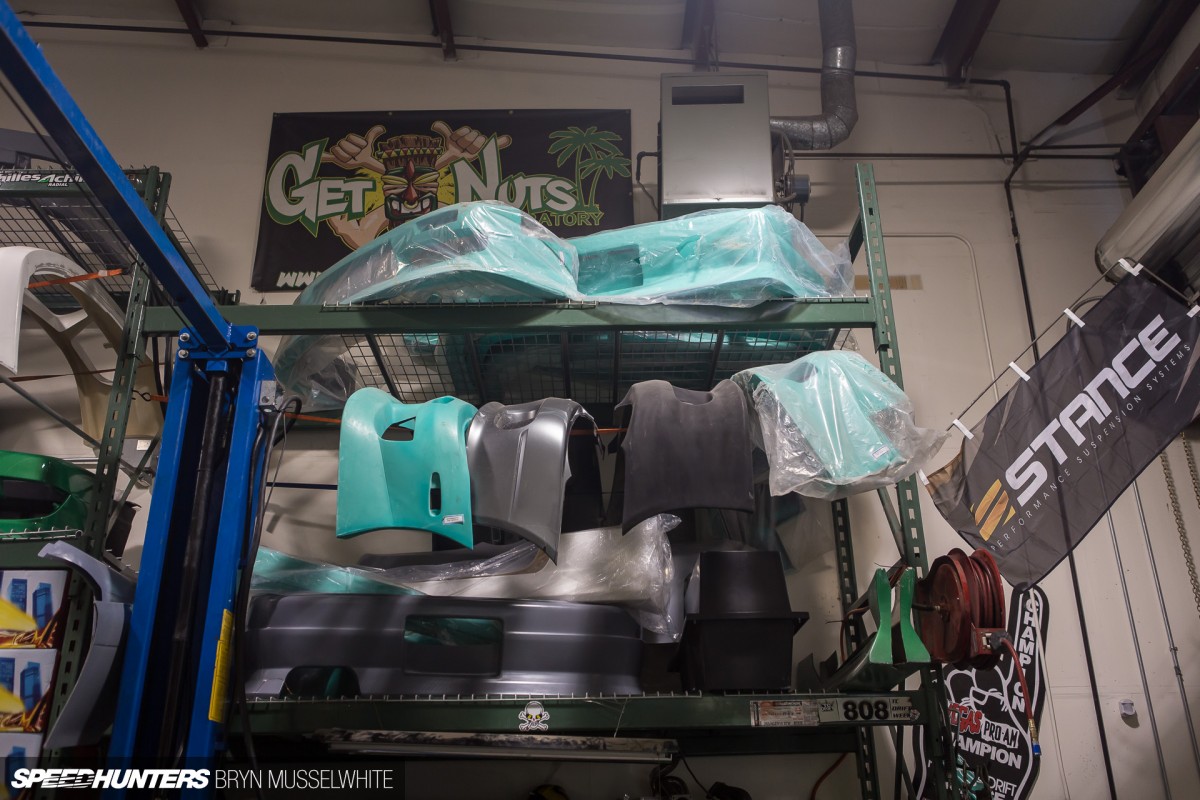 BM: What do you do in an average week?
FW: A typical work week involves working on my FD car, Alec's FD car, maybe my street car or demo car. Selling some parts like Stance coilovers, Wisefab kits, our Super Doof aero kits, STR wheels with tires, mounting tires, maybe some fab work for some friends here and there. We also ship our Get Nuts Lab gear all over the world, which Arianna takes care of along with posting up some social media.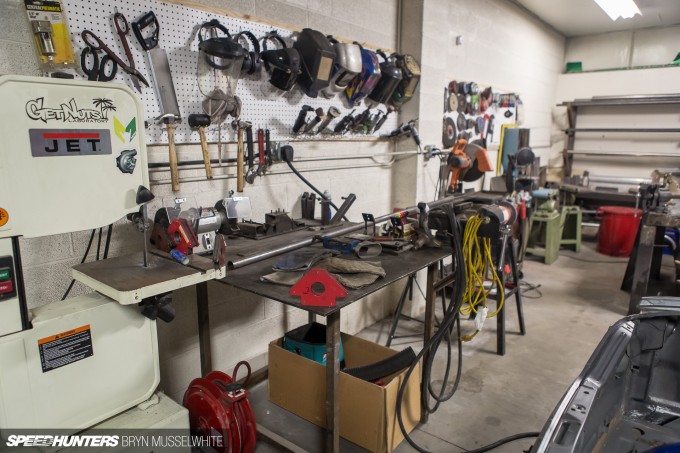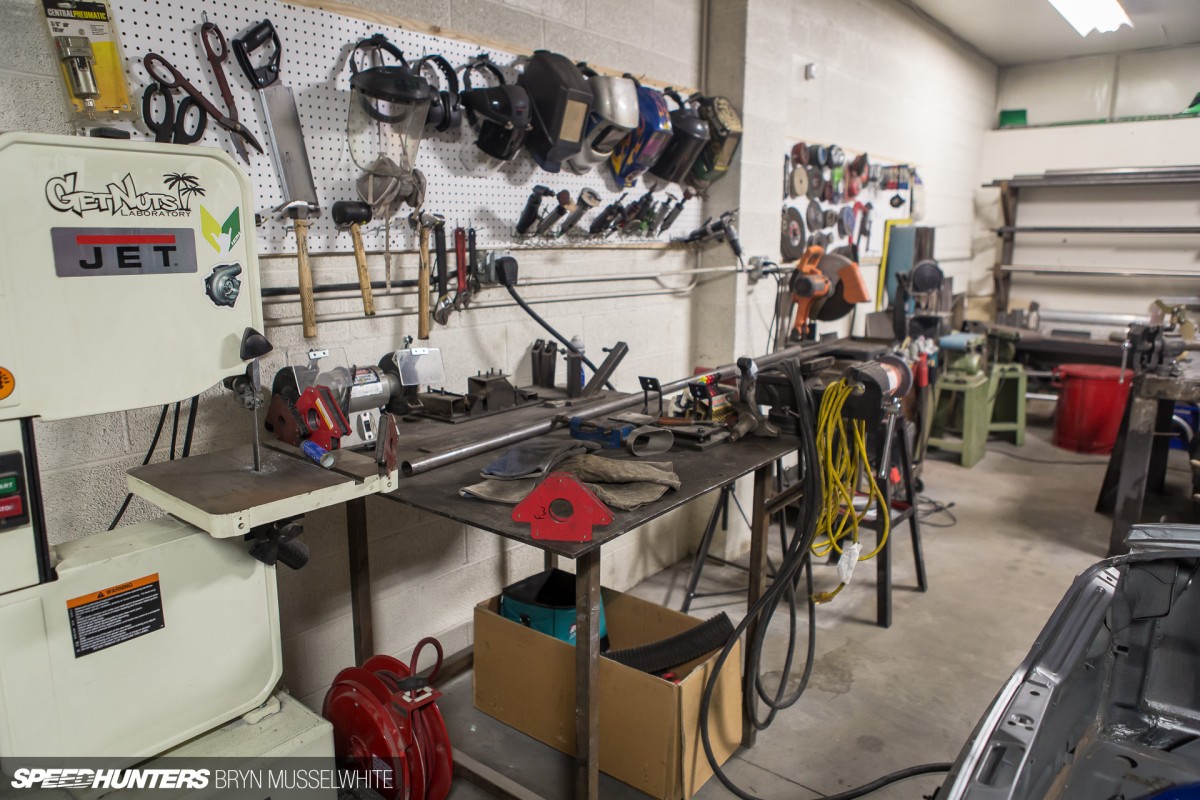 BM: Any special advice you can give people who are thinking of turning their passion into a business?
FW: I would say try and keep things clean and organized, and make considered use of your space and assets. Make good investments as much as possible. It's okay to spend money on tools – they make you money back, but don't expand beyond your means. Try and keep as low of an overhead as possible to get the job done.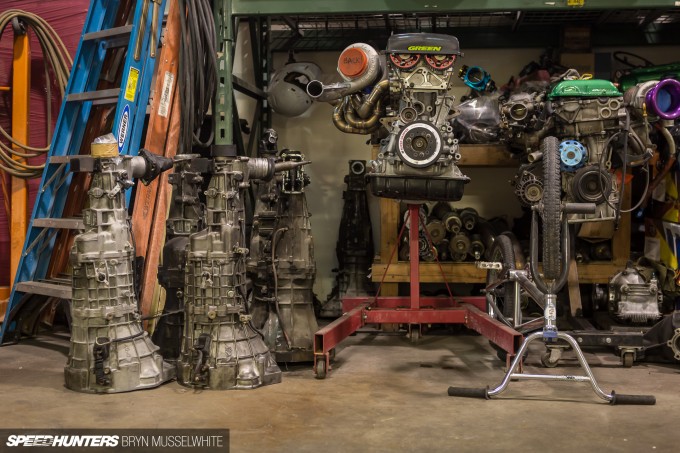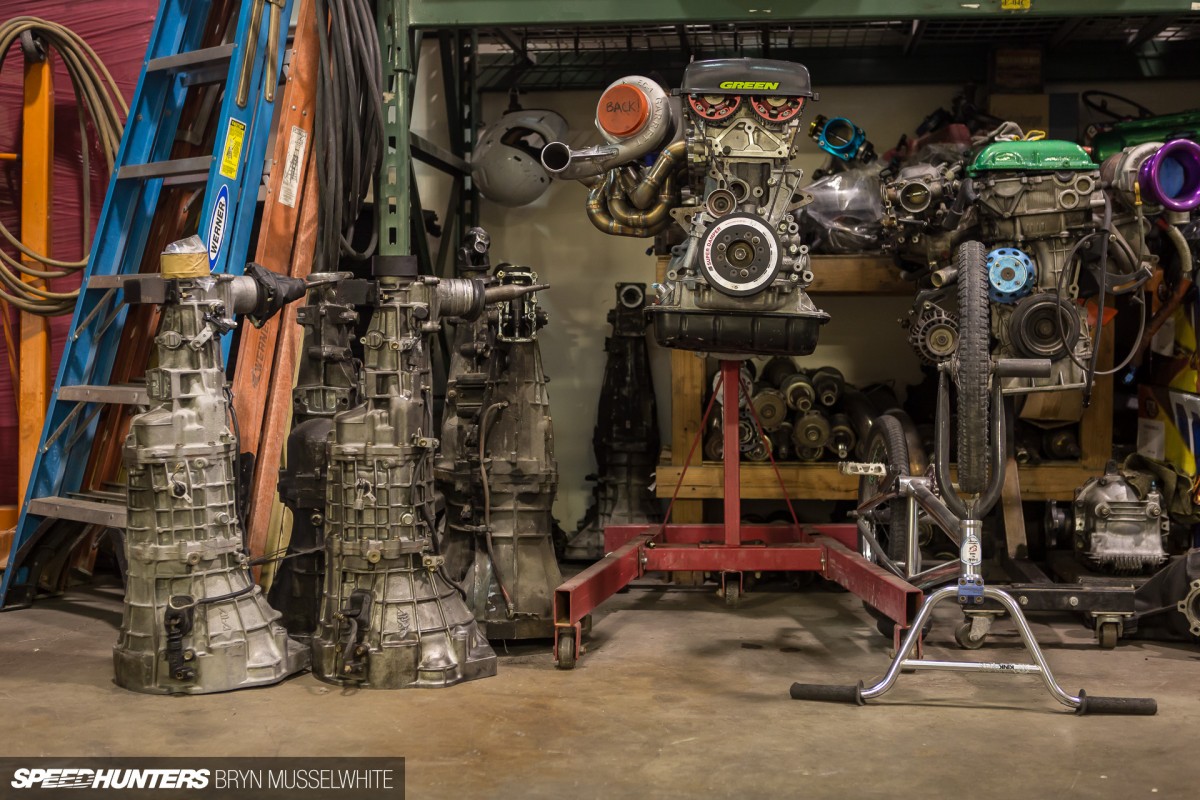 BM: What's the hardest part of keeping it all together?
FW: Staying focused while juggling so many different tasks.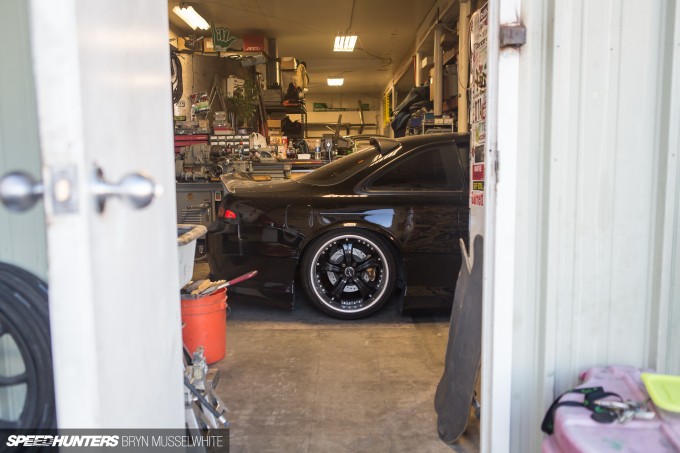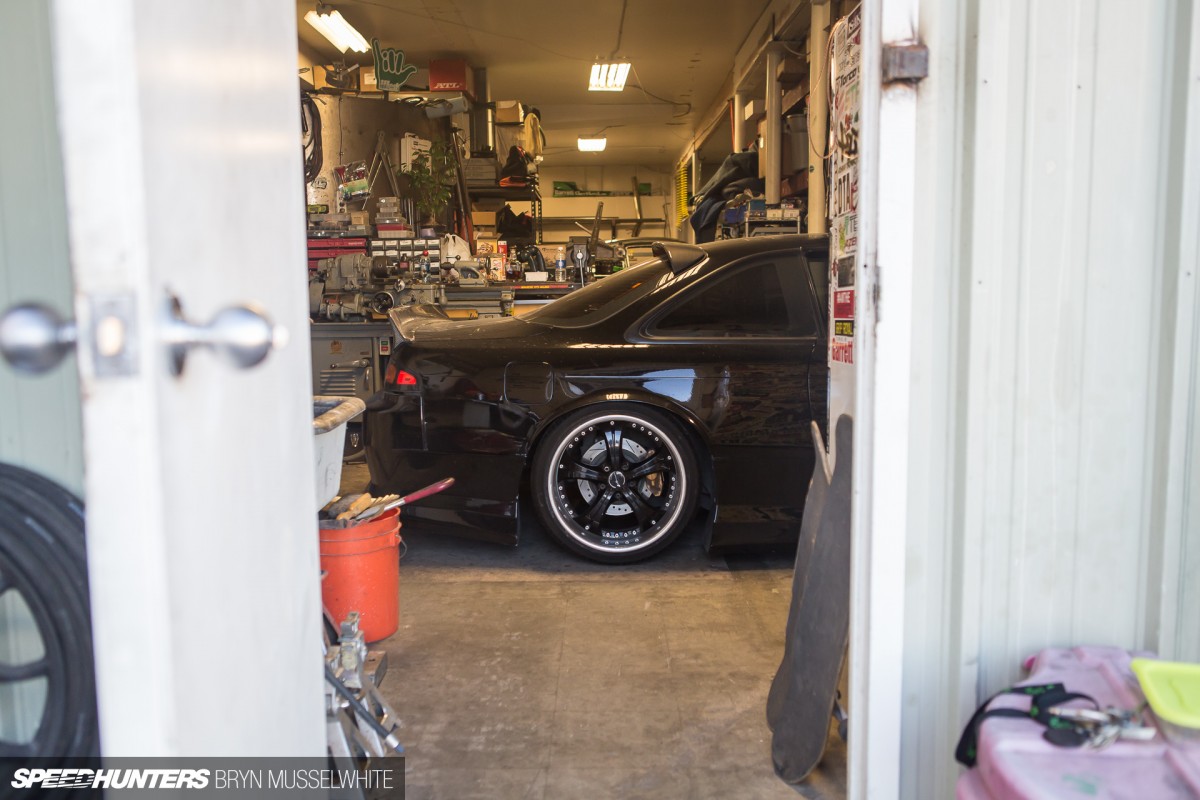 BM: You're quite well hidden in Las Vegas, is this intentional?
FW: I do like to be a little off the radar as it's easier to get things done when people aren't bothering you. After downsizing the shop I try to stay busy with my own projects and am picky about what cars come in for work. It's usually a friend or someone we already know that wants something done to their car.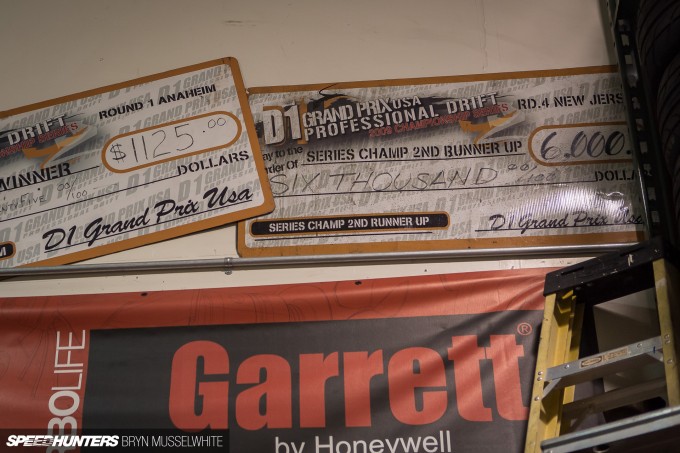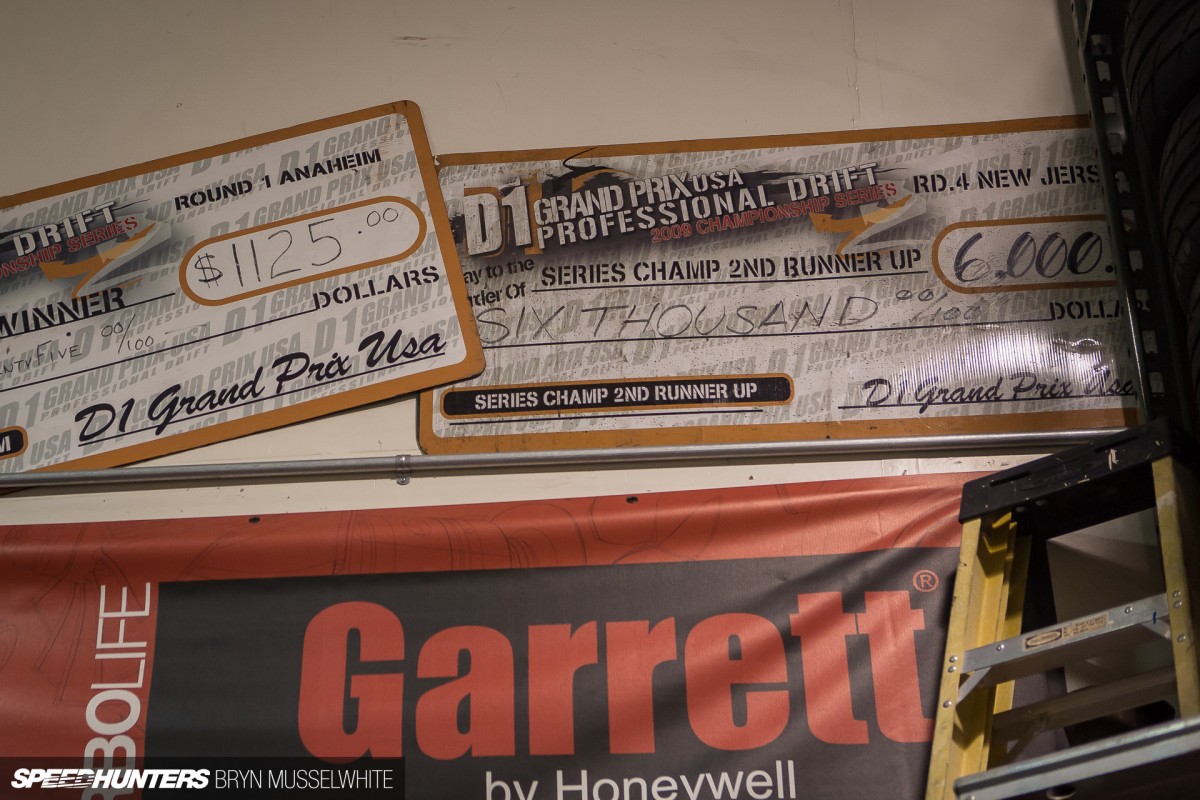 That's obviously a small look at how Forrest does it, but there is so much more from the cross-country missions to the constant need to succeed in competition to fund it all.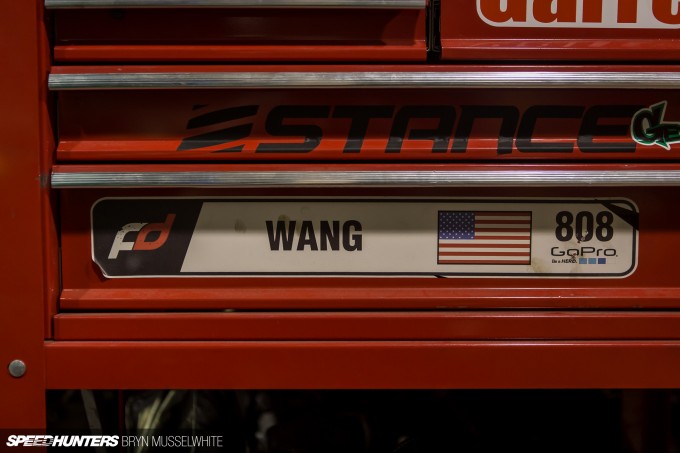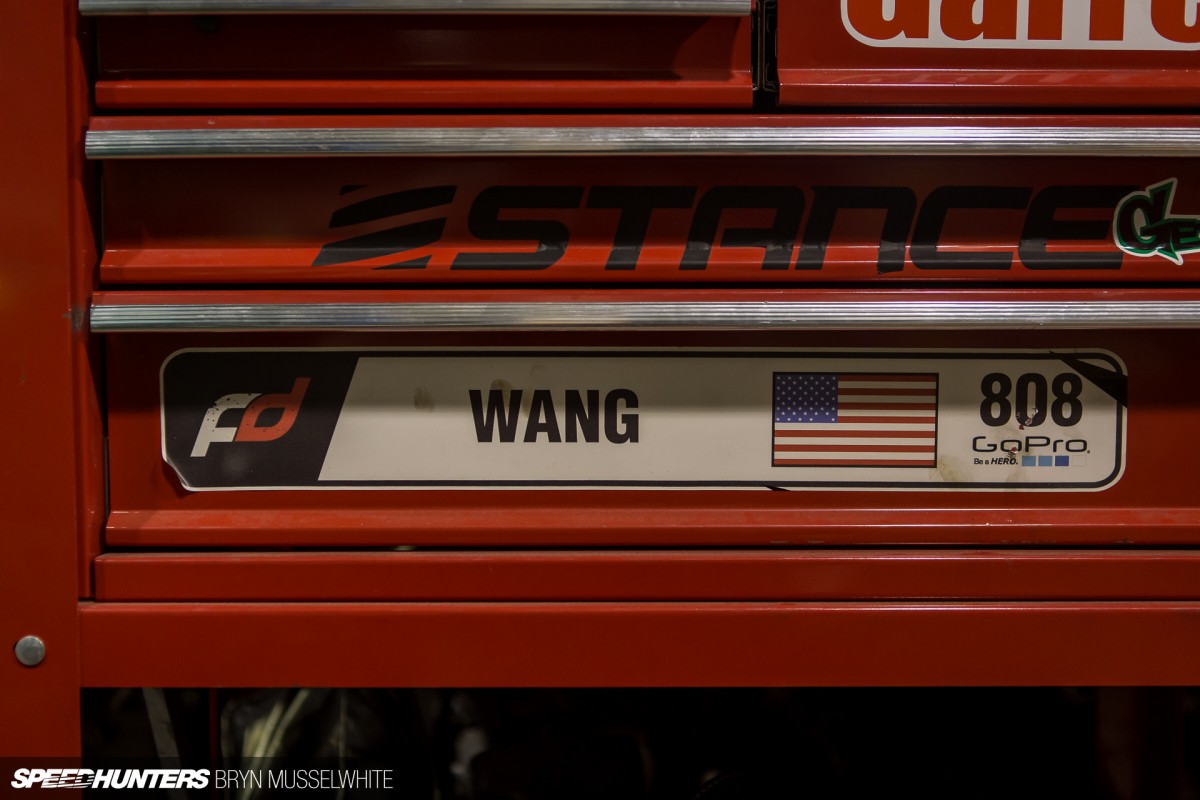 Because where other drivers might be able to rely more heavily on sponsors or maybe a separate business interest, Forrest is out there putting his equipment and skills on the line every chance he has.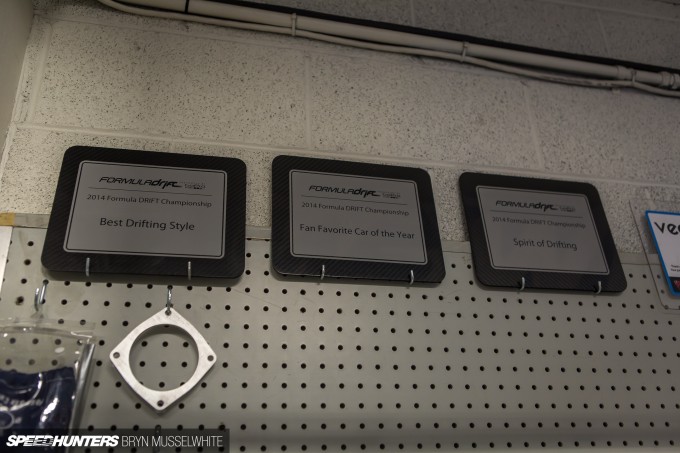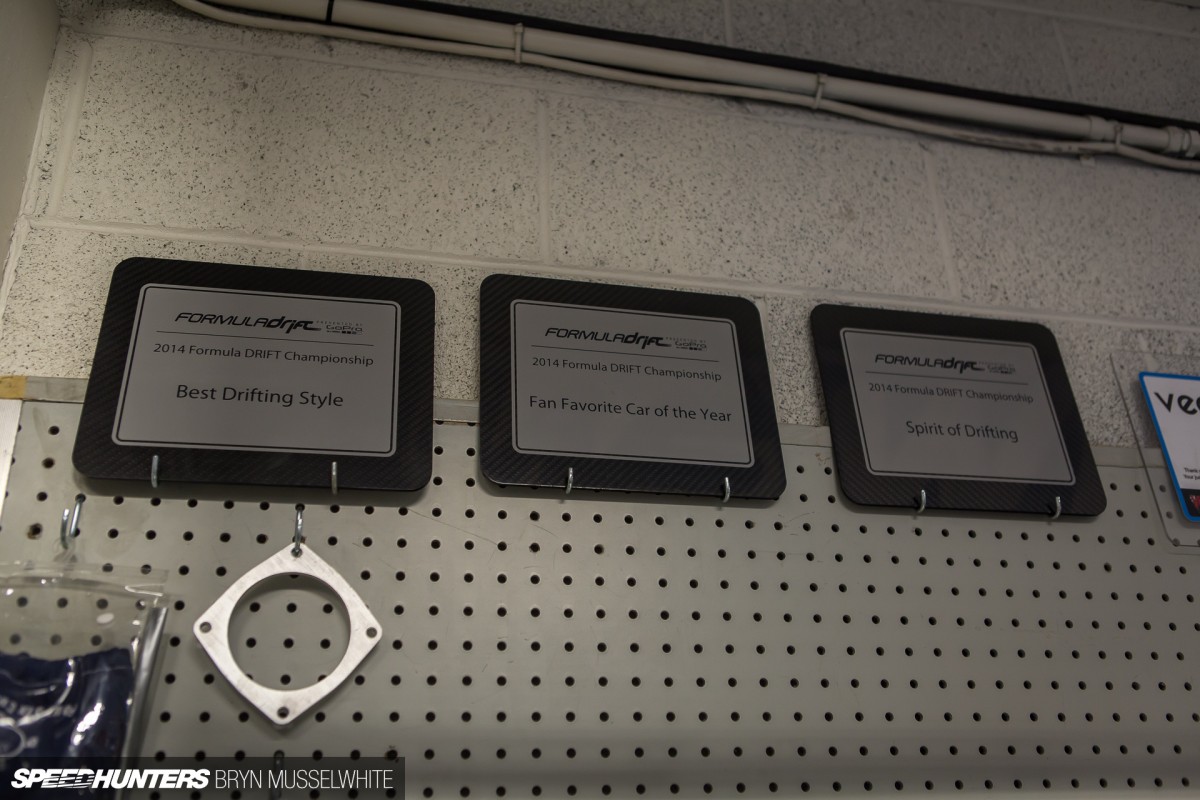 And he has to put it all on the line. In fact, he may well just be the living embodiment of the saying, 'You have to be in it to win it.'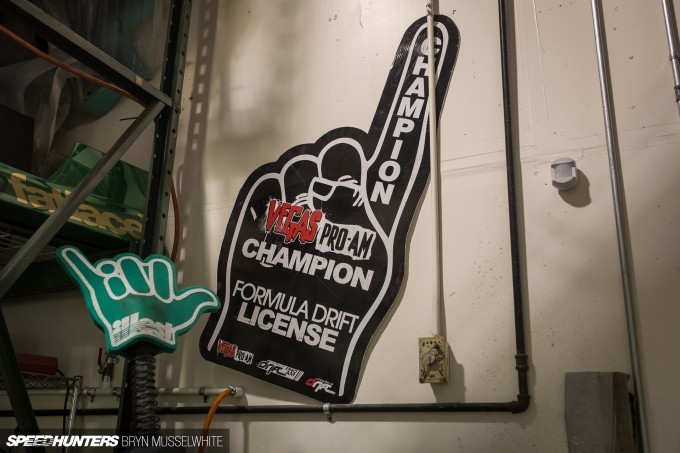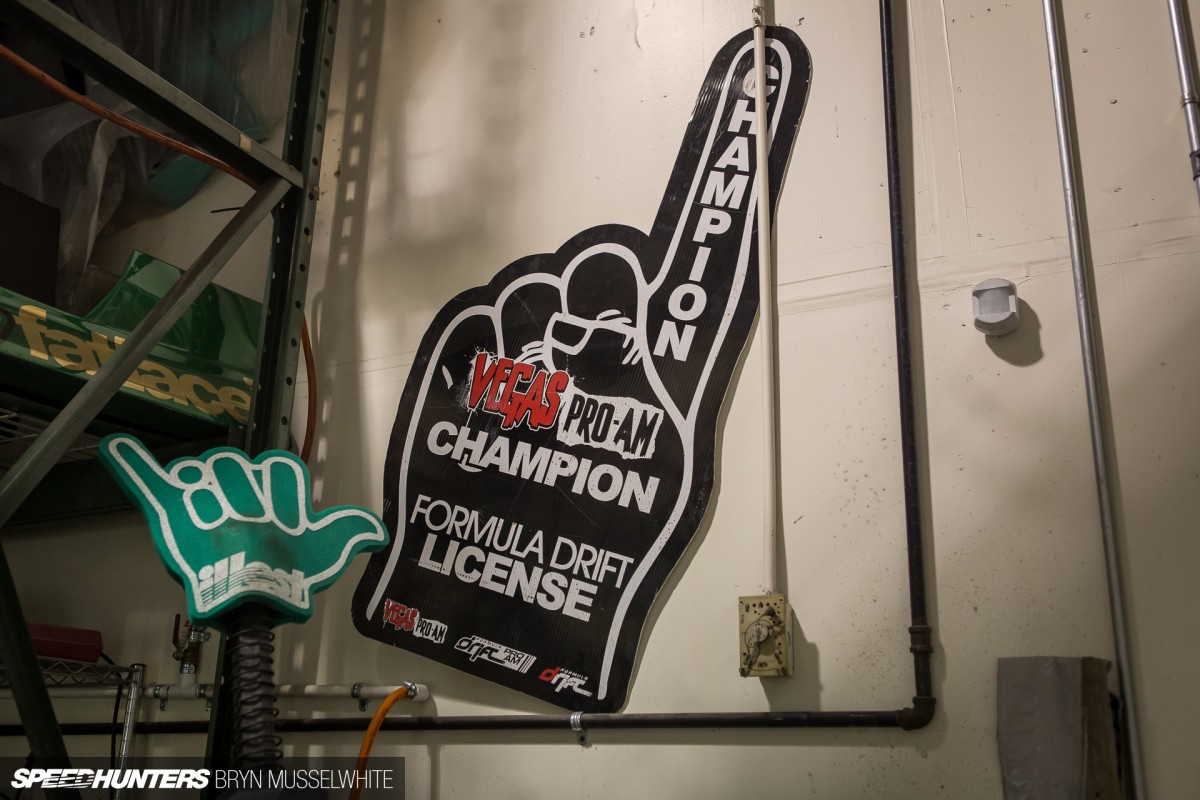 And is Forrest winning? I think so. If you like his style, why not show your support and grab a sticker, a hoodie or some product?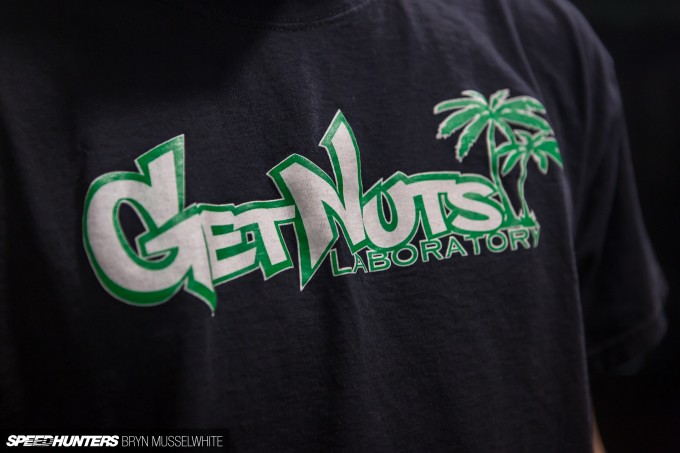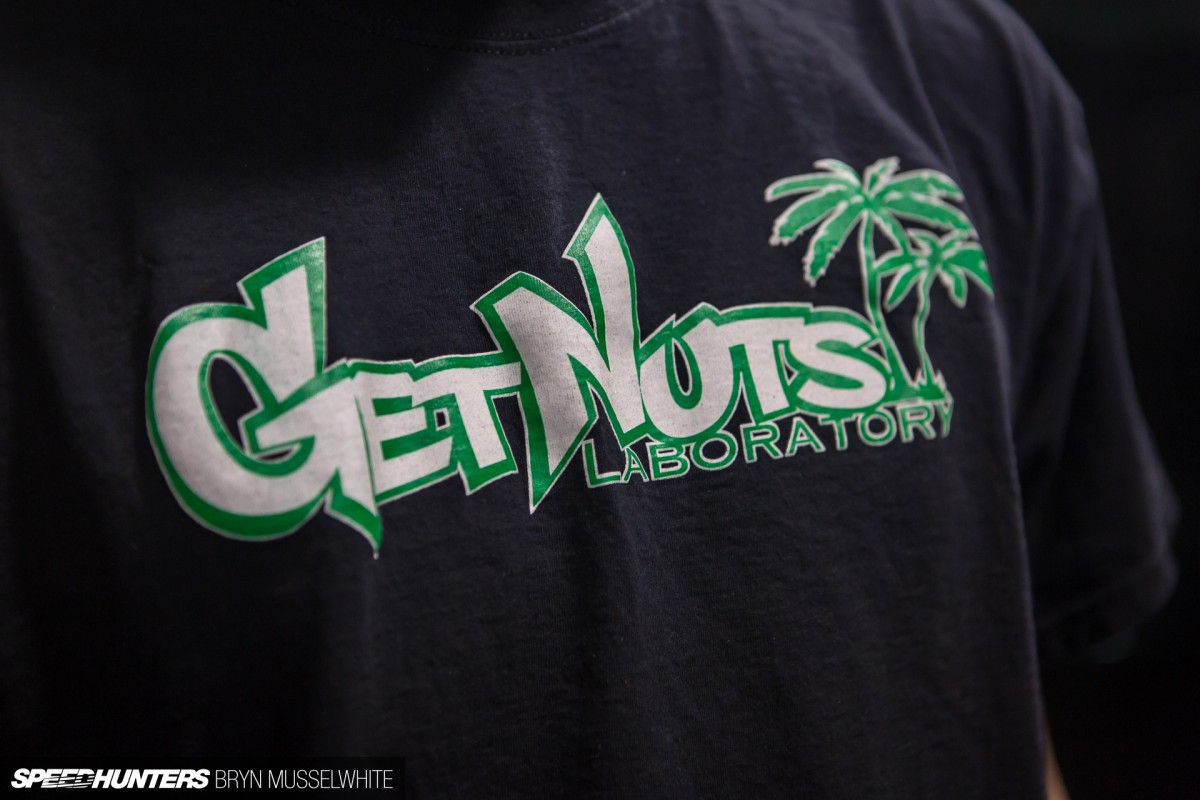 At the very least take a look at the mega Bonus Image chapter below and spare a thought for the many other small teams fighting to keep their hard-earned place on the grids all over the world. We salute them all.
Bryn Musselwhite
bryn@speedhunters.com
Instagram: Twospeedbryn
Cutting Room Floor