From the boxy sedans of the '80s and early '90s, right through to the modern luxury machines of today, over the years the VIP scene has really evolved. But when I hear the term 'VIP' mentioned, the first image that pops into my head is still something like the car you see here. And it's not a big-body Lexus or Infiniti, it's a Mercedes-Benz – a W140 chassis S320 to be precise.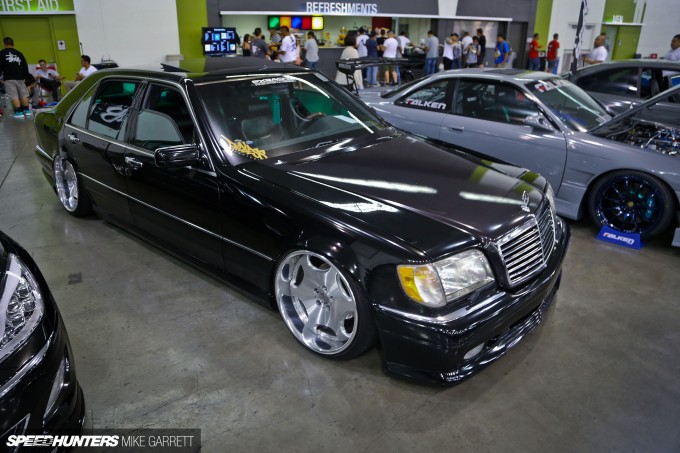 This Wekfest find comes from the Endless Projects crew, whose name can be found on VIP builds of all types. But there's something extra sinister about this Benz…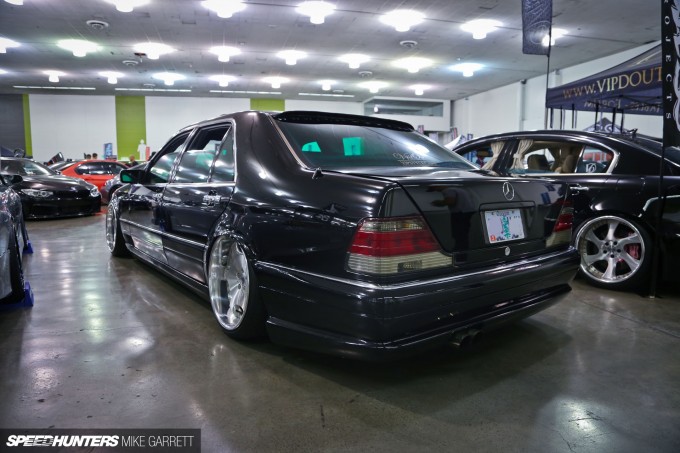 While VIP style has found its way onto modern luxury cars with bumpers that do Lamborghini impressions and vinyl wraps in a plethora of colors, this one takes it back to the basics.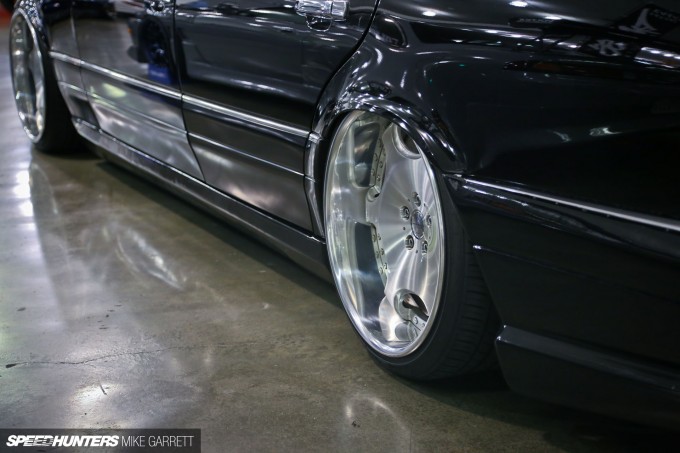 The body modifications are subtle, the color is black, and the ride height is low thanks to the requisite air bag setup.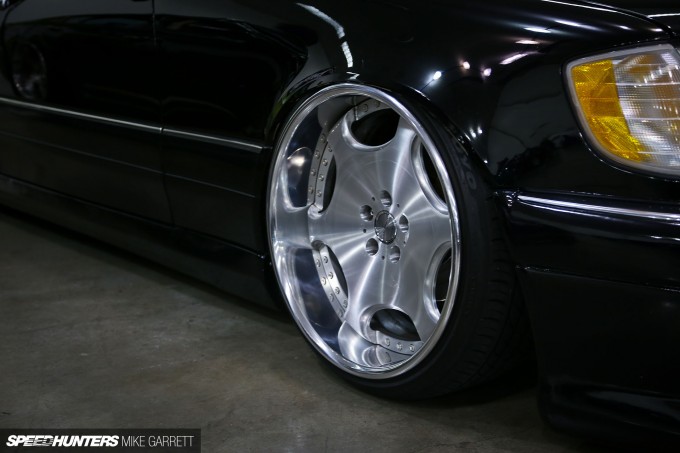 You don't often see a wheel like AME's Shallen on newer VIP builds, but on a car from the '90s it's hard to think of anything more fitting. And as you can see, when aired down the S320's front fenders lie perfectly atop the wheel lips.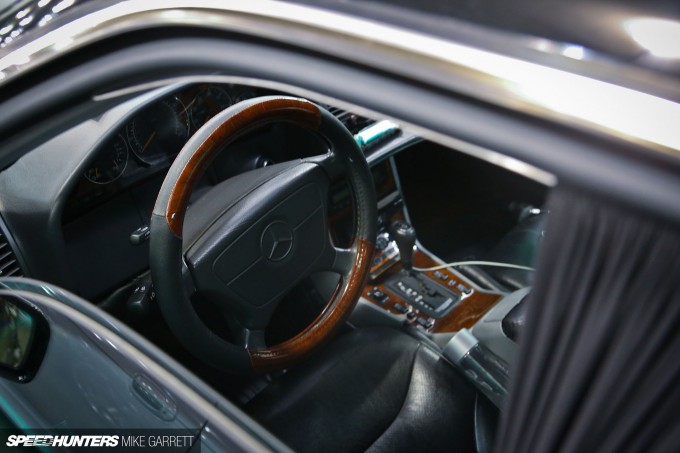 There's been some custom work inside the cabin, but all of the classic '90s luxury style has been preserved.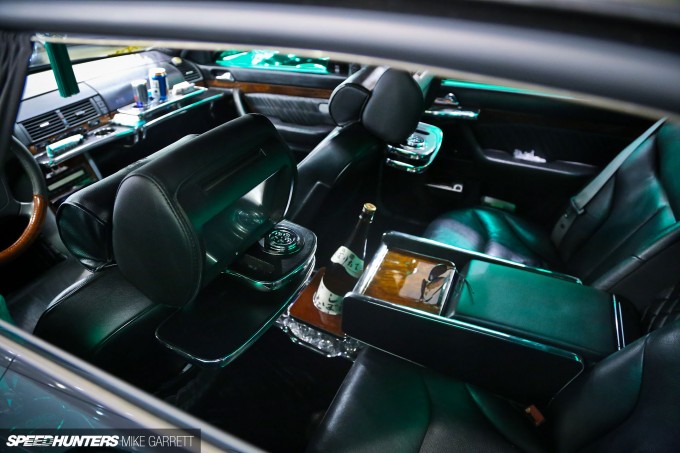 Among the aftermarket additions are tables for both front and rear passengers, black curtains on the windows and of course that green tint which makes the interior feel like some sort of nightclub.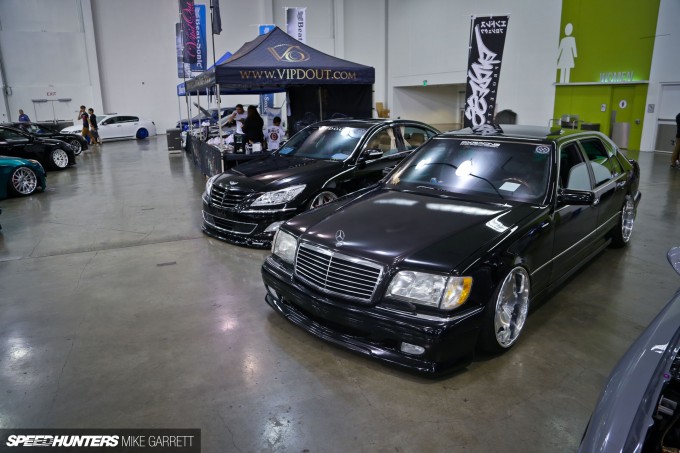 While I love watching the VIP scene evolve, there's something great about the roots – which are perfectly symbolized by this German-built, Japan-inspired and American-perfected Benz. I've always thought it was kind of weird using the word 'gangster' as an adjective, but I'll make an exception for this car.
Mike Garrett
Instagram: japanifornia_media
mike@speedhunters.com