It would be impossible to share a selection of spotlights from Wekfest San Jose without having at least one Honda in the mix. High quality Honda builds are a cornerstone of the West Coast scene, and one machine that caught my eye in NorCal the weekend before last was Harvey Flores' DB8 Acura Integra GSR.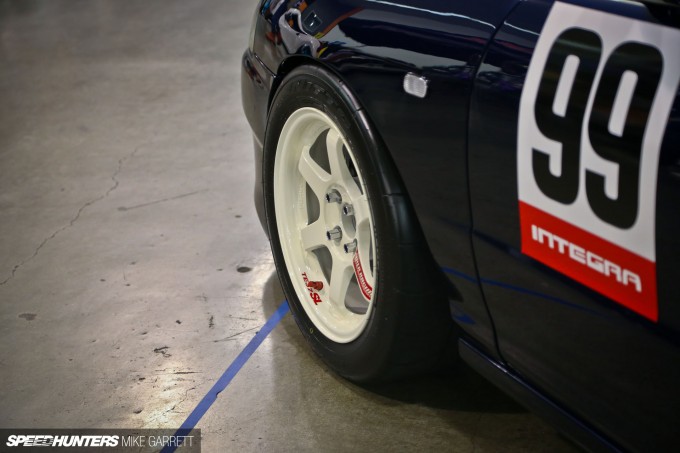 The two-door version of the Integra might be the most recognizable, but I've always liked the GSR sedan. And with heavy doses of both style and substance, Harvey's car is full of the stuff that makes West Coast Hondas known across the world. Let's not forget plenty of rare JDM parts either…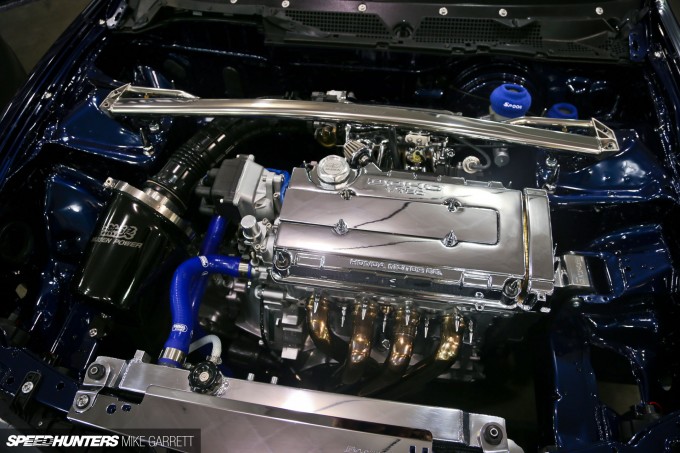 Inside the immaculately finished and shaved engine bay sits a B18C DOHC VTEC motor with a gleaming valve cover and a Mugen intake – one of many sought-after Mugen parts found on the Integra.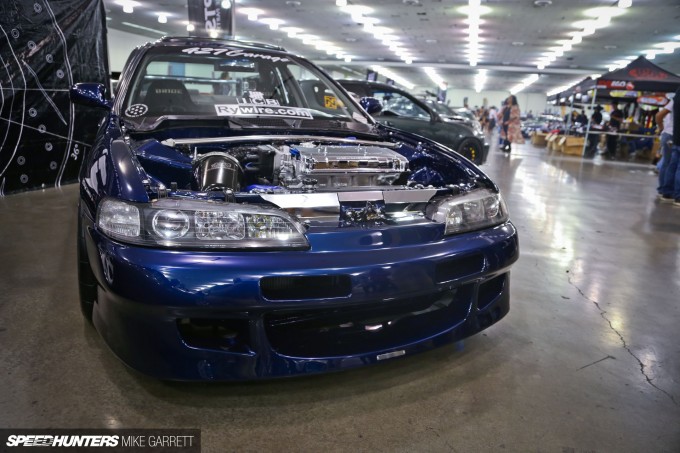 The car is running a JDM front end conversion obviously, but the real difference maker is the distinctive Mugen front bumper, which looks great covered in that midnight blue hue.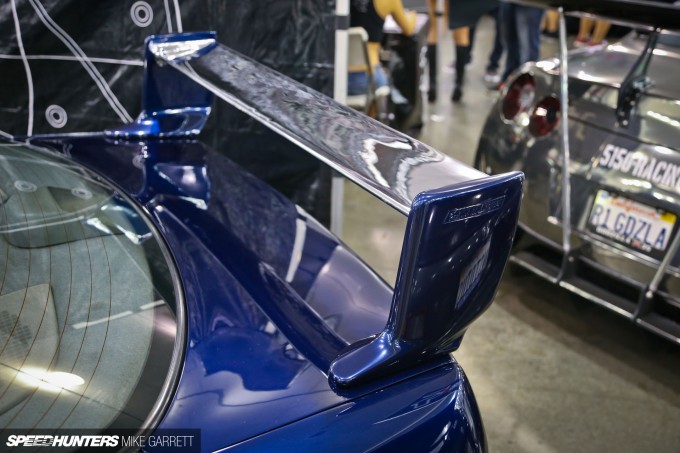 Equally distinct is the Mugen Gen II rear wing, which actually looks right at home when modified for use on the four-door Integra. It has a bit of a Lancer Evolution feel come to think of it.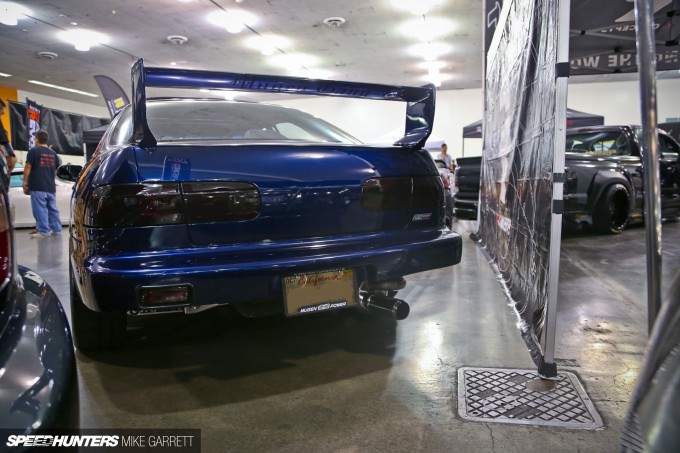 As you can see, the short rear bumper gives the Integra a very functional look and nicely showcases the wide and grippy Nitto NT01 rubber.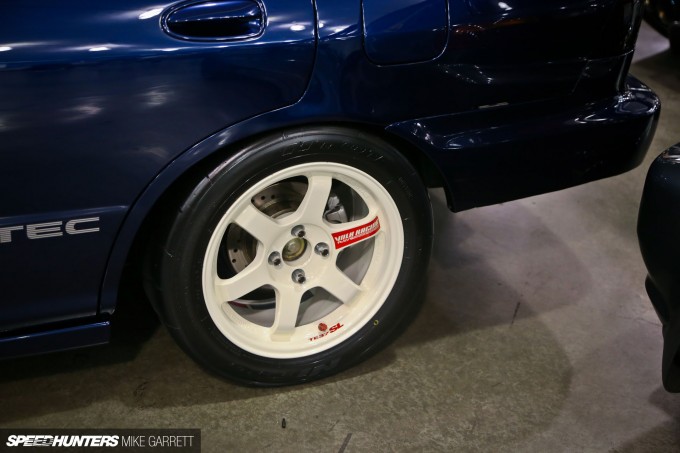 The tires are mounted on a set of 15×8-inch RAYS Volk Racing TE37SLs with no tire stretch in sight. And you thought Wekfest was all airbags and rubber-band tires?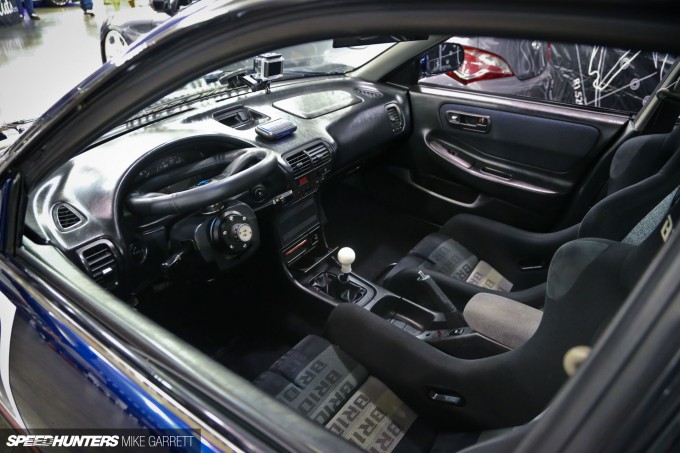 The rear section of the cabin has been stripped and fitted with a roll bar, while up front sit a couple of Bride buckets and a Personal steering wheel. Also note the radio delete panel.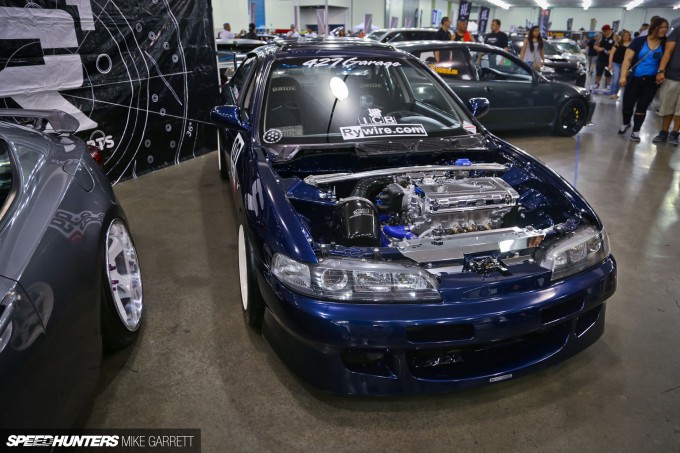 With the perfect balance of form and function, and an unusual base chassis, Harvey's Integra is one of the more memorable Hondas I've come across recently. Given the crowded field, that's saying quite a bit.
Yep, the West Coast does it again.
Mike Garrett
Instagram: japanifornia_media
mike@speedhunters.com