In my first two car spotlights from the Gambino Sit Down I shared a couple of machines with mind-bending paintwork and a huge attention to detail. Now I want to show you something much more mild, but no less impressive to look at – this 1955 Chevrolet station wagon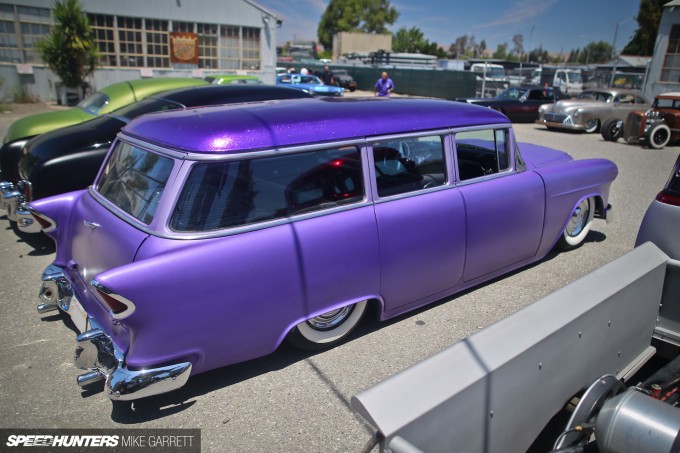 While it might not have the highly-prized two-door Nomad body, this family cruiser is a perfect example of a mild custom built with a whole lot of style. I'm not quite sure if you could call it subtle, but it's about as understated as a slammed purple wagon can be.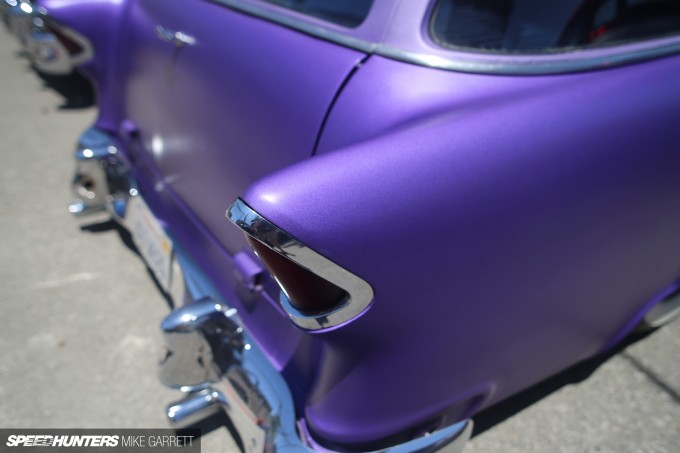 While the other two cars I spotlighted had elaborate paint jobs full of hand-painted striping and other intricate touches, the wagon is much more subdued in its coloring. The body itself is coated in a matte purple finish which beautifully accents the lines.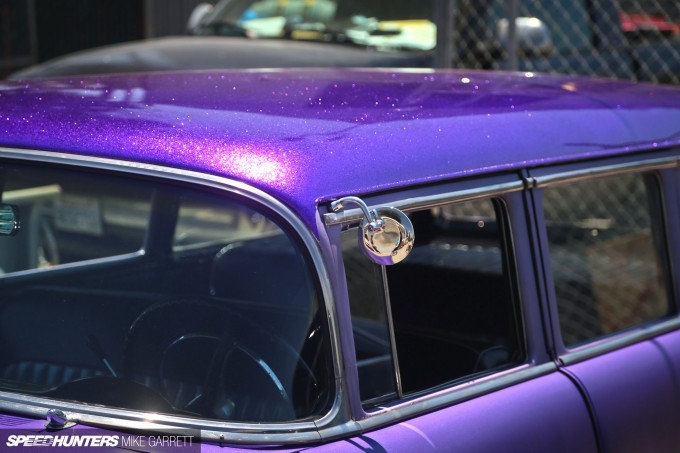 The roof area meanwhile is covered in a similar purple hue, but it's got a bunch of metal-flake for that signature custom look and a perfect contrast against the flat body.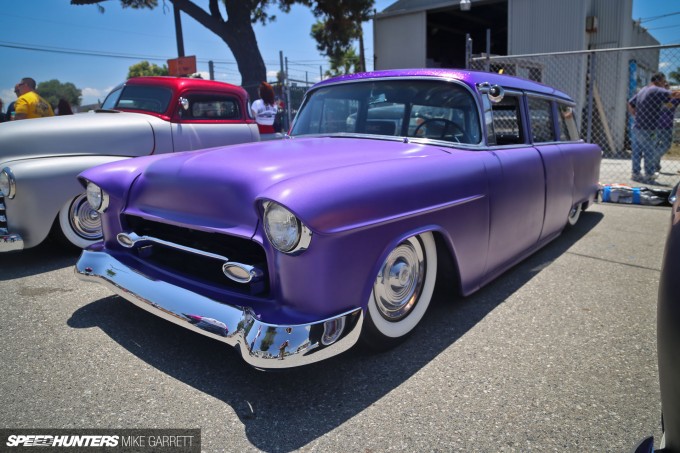 Externally, the wagon is immediately identifiable as a '55 Chevy, but there are some key changes including a custom grille and shaved trim. Of course, the door handles are nowhere to be found either.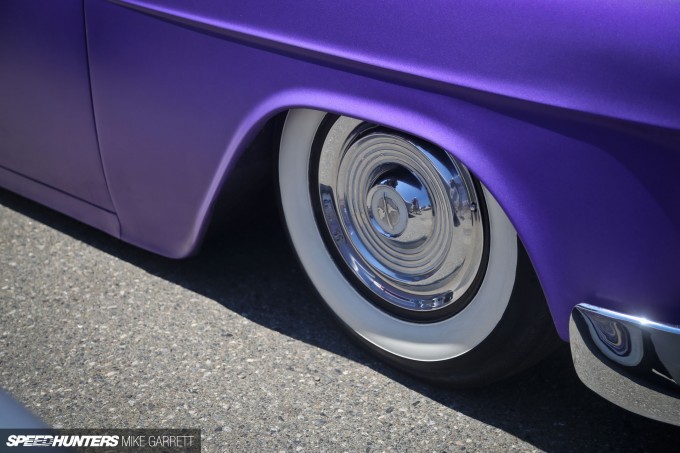 Like most of the cars that came out to the Sit Down, the Chevy was dumped to the ground, and it's hard to argue with the combined look of wide white-walls and full hub caps in the wheel department.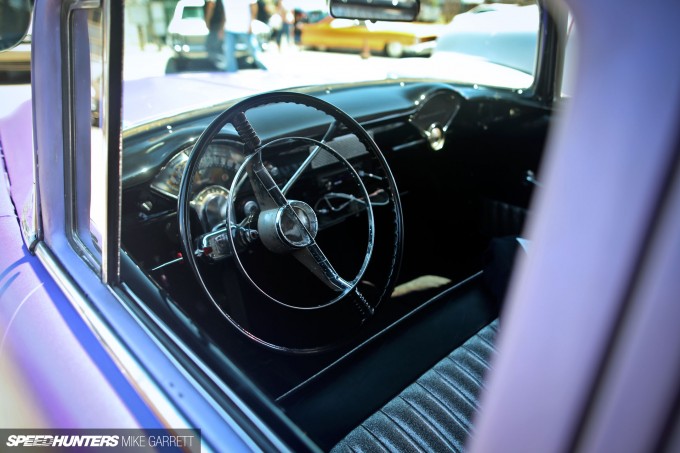 The interior is largely original, with the exception of silver tuck n' roll upholstery on the seats and a modern stereo unit hidden away in the dash. It all suggests this thing sees plenty of miles.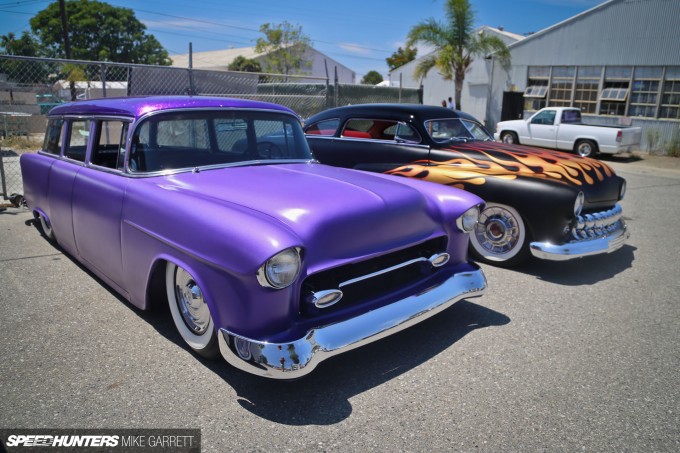 All of us at Speedhunters are huge fans of customized station wagons, and this Chevy is a perfect example of family hauler transformed into something downright sexy.
Damn, now all I want to do is go cruising!
Mike Garrett
Instagram: japanifornia_media
mike@speedhunters.com