With so many interesting cars populating the San Jose Convention Center during Wekfest the other weekend, it was difficult to pick favorites. But with that said, there were still a few machines which clearly stood out from the crowd.
One of them was Adam Mao's Lexus GS300 – arguably the best all-around GS/Aristo build on US shores.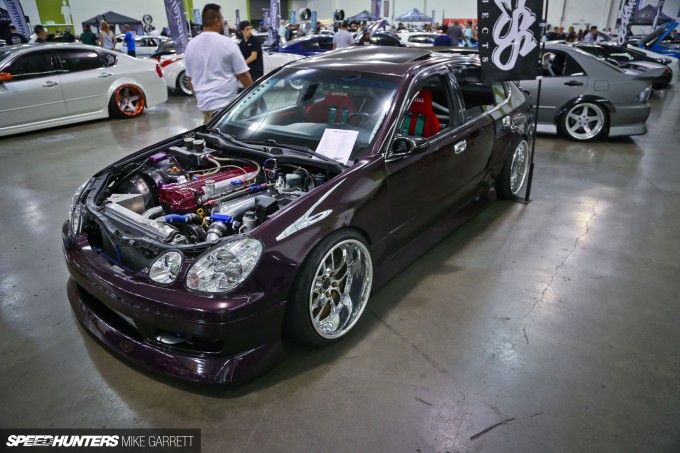 While the preferred route for most GS owners is to go with a cosmetic-only VIP build, that's not the case with Adam's car. This one is equal parts show and go – and by 'go' I mean long smokey drifts.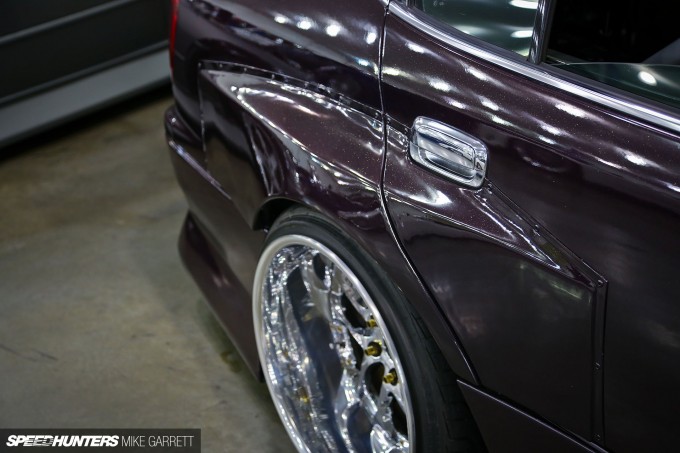 Then again, the GS still has a style that would put many VIP cars to shame, thanks largely to a full BN Sports kit with Serial Nine over-fenders in the rear and custom wide fenders up front.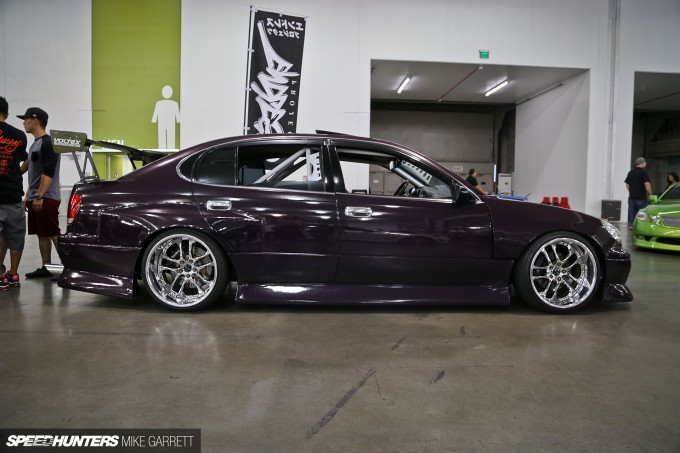 It's hard to think of a more fitting color to bring the body together than a dark purple hue with a heavy dose of gold flake, and the Voltex Type II GT wing in the rear further helps to show this isn't your typical luxury car.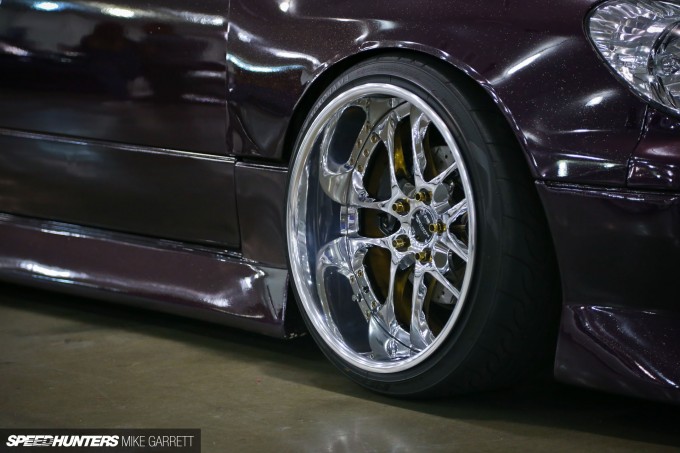 Few wheels better symbolize late-1990s and early-2000s drift car style better than the SSR Agle Minerva – the ones on Adam's car measuring 19×11-inch up front and 19×12-inch in the rear.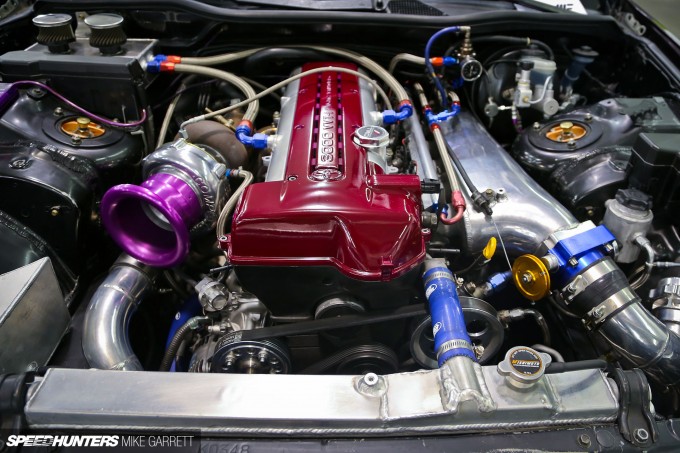 And then the piece that makes it all go – a fully built 2JZ-GTE with a Comp Turbo CT4-6265 turbocharger that makes 624 horsepower and 562 pound feet of torque to the wheels. The transmission is a fully strengthened R154 5-speed.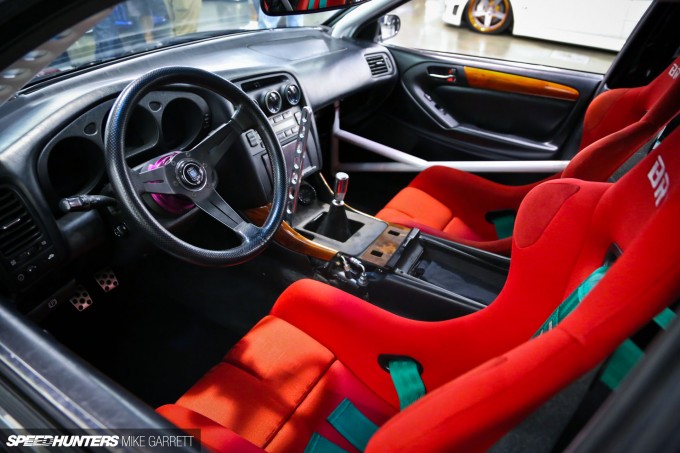 Despite the custom rollcage, hydraulic e-brake and aggressive Bride bucket seats, the cabin of the Lexus still retains most of the factory items, making it clear that this thing sees plenty of street use.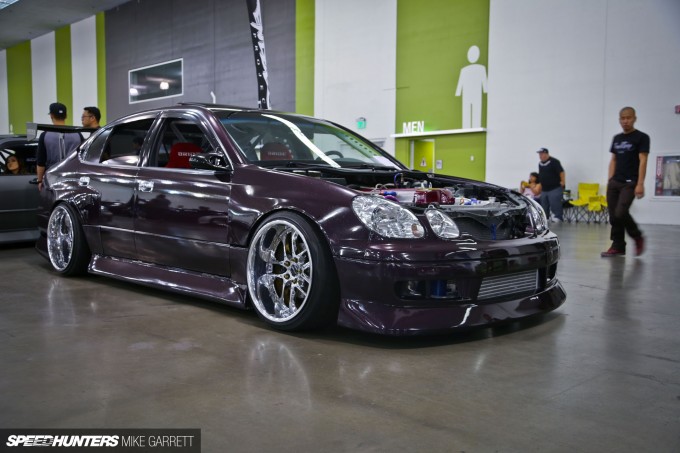 Big style, big power and a whole lot of personality. America needs more drift cars like this one.
Mike Garrett
Instagram: japanifornia_media
mike@speedhunters.com