The Final Countdown
If you pay any attention to the automotive industry or the world of Japanese performance cars, you've likely heard that the Mitsubishi Lancer Evolution has reached the end of its run. After more than 20 years of turbocharged, all-wheel drive thrills and fun, the Evo will drive off into the sunset after the current model year.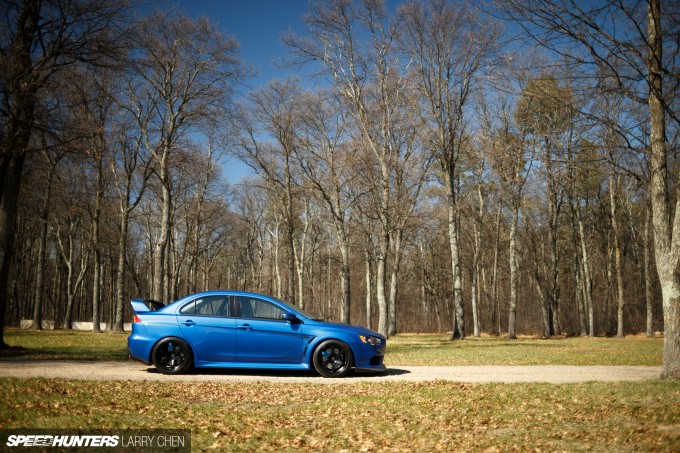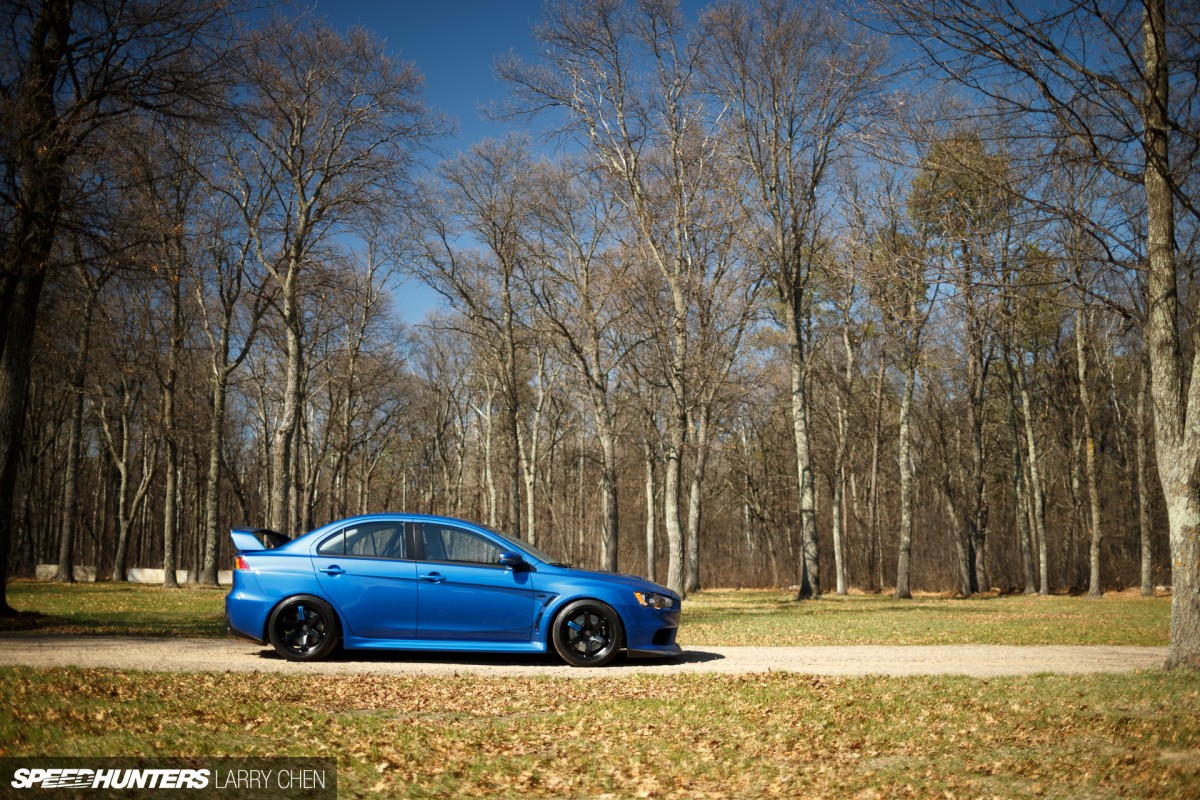 While fans of the Evolution are disappointed that the Evo X will be the last of the breed (for now at least), it's not all doom and gloom. In fact, one of North America's most well-known Evo tuners and racers has decided to mark the occasion by building what may well be one of the world's finest street-going Evo Xs.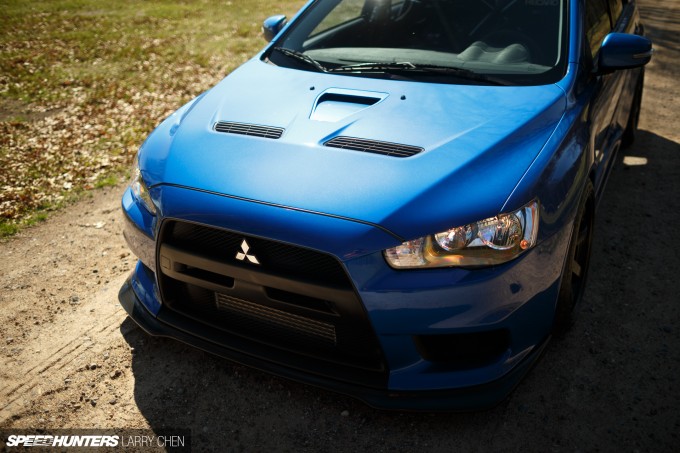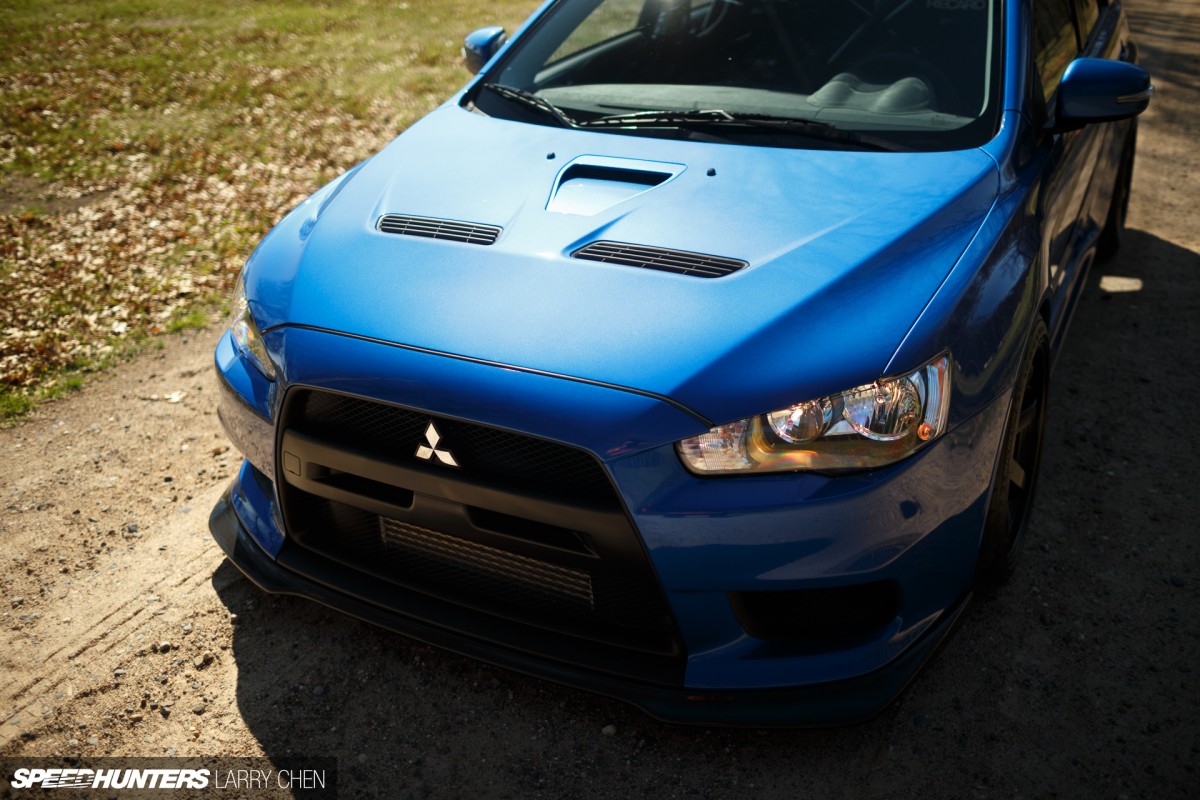 I'm talking about Ryan Gates, the man behind 311RS – a Minneapolis-based outfit that first earned recognition through time attack before beginning to produce custom-modified Evos for the public.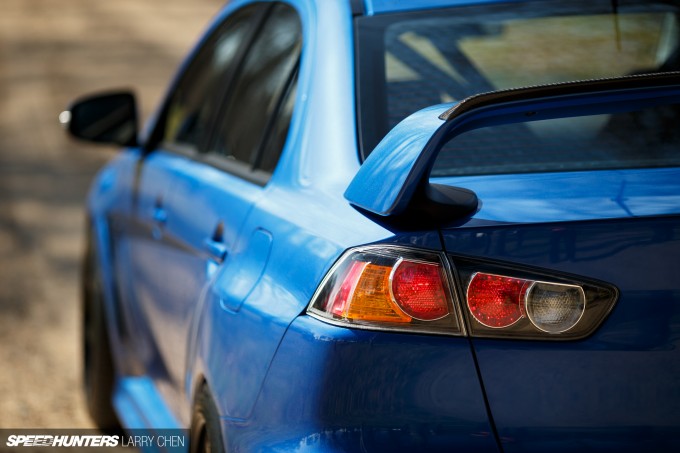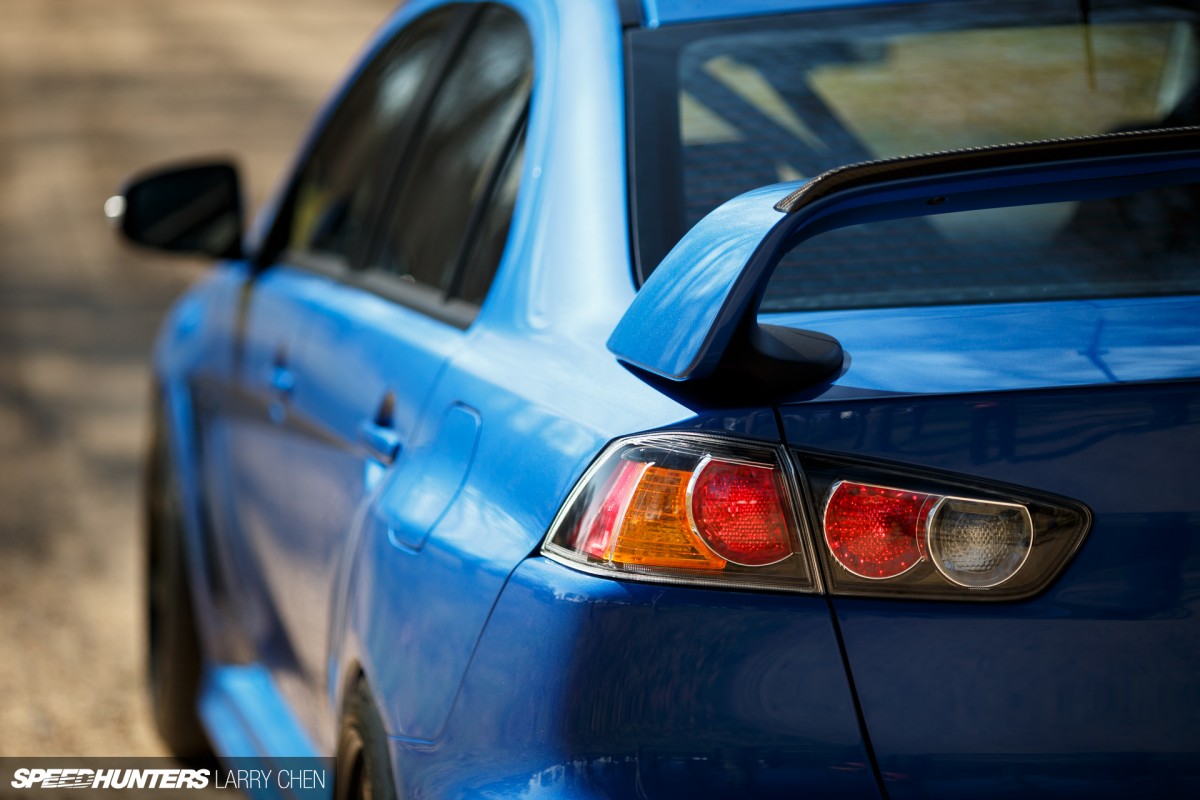 As a youth Ryan raced go karts, but once he turned 18 he moved onto racing cars. He purchased a 2008 Evolution X in Octane Blue and began campaigning it in time attack events all around North America.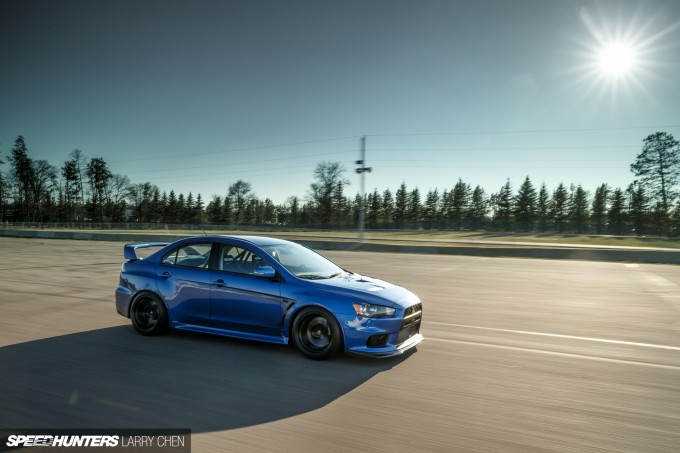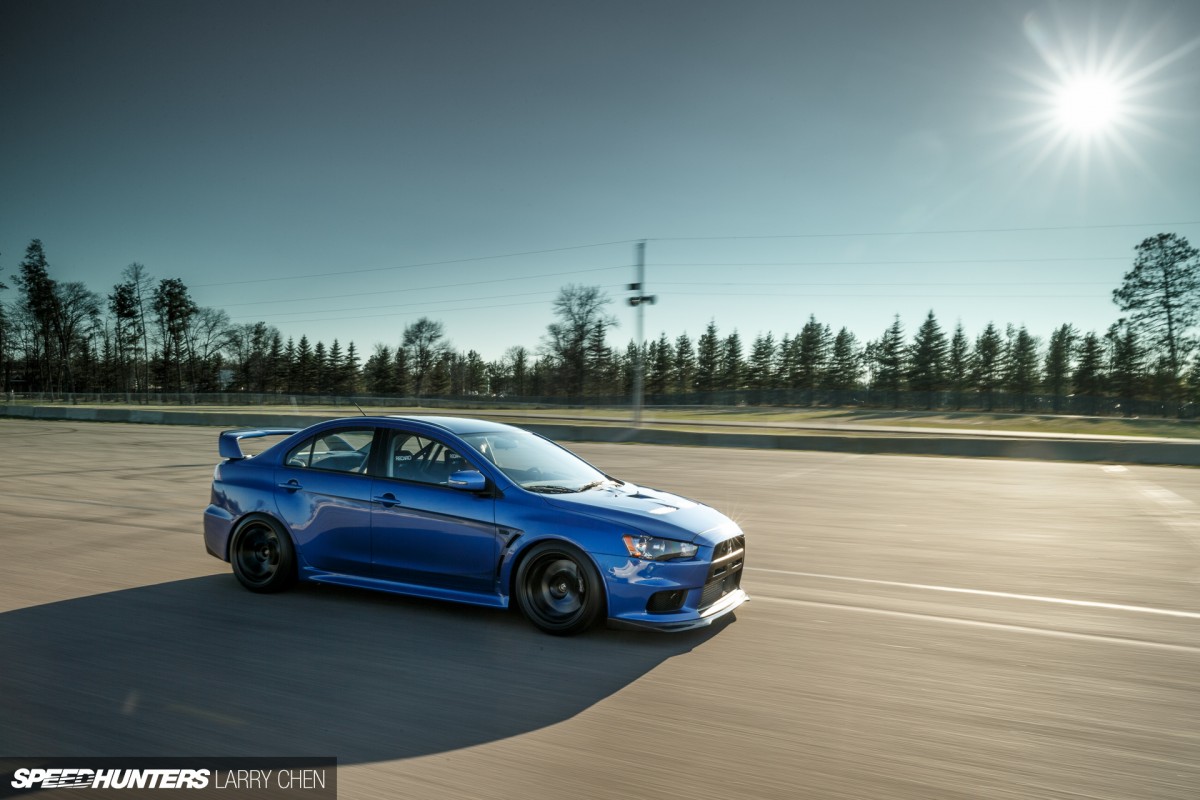 As Ryan's time attack project continued to progress, the Mitsubishi was dubbed 'Ol Blew', and as he became more and more familiar with the Evo X platform he began looking for ways to apply his knowledge to the street.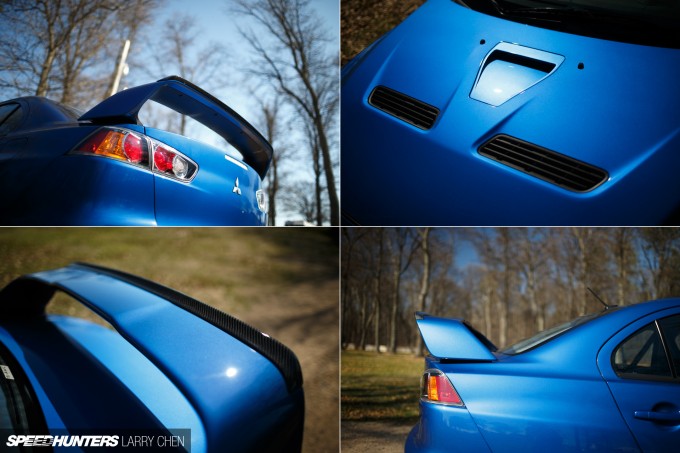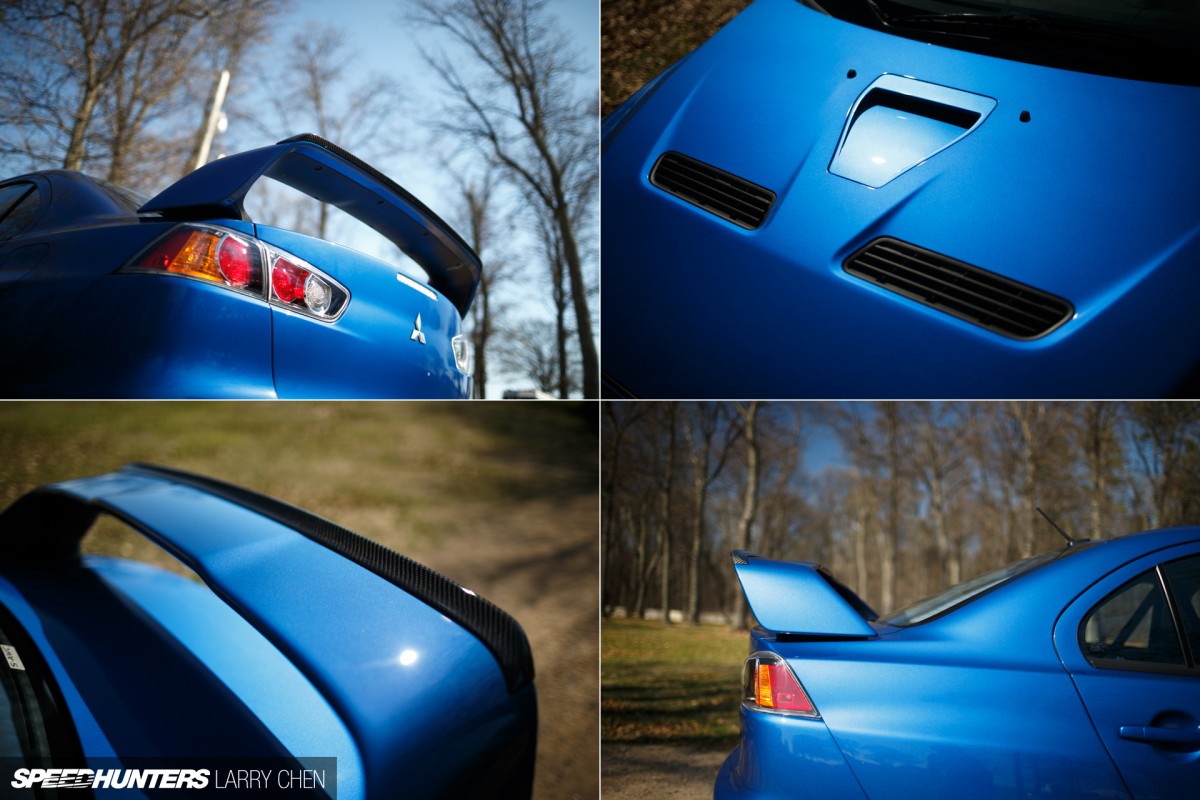 And thus was born the idea of limited-run, modified Evos for public purchase. The vision became a reality in 2013 with the 311RS Evo X – a street car infused with the DNA of Ryan's time attack experience.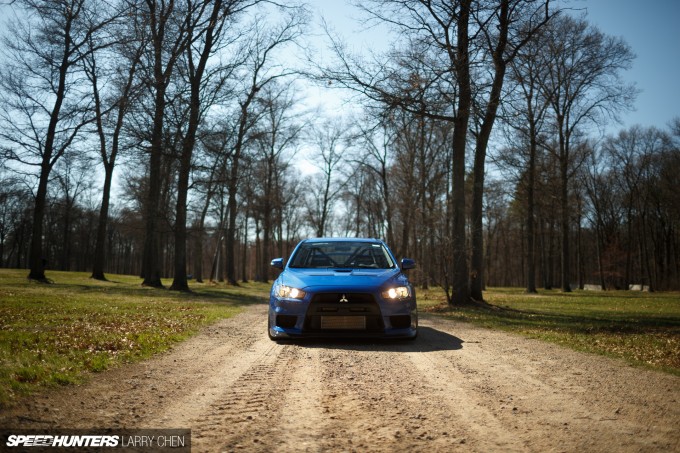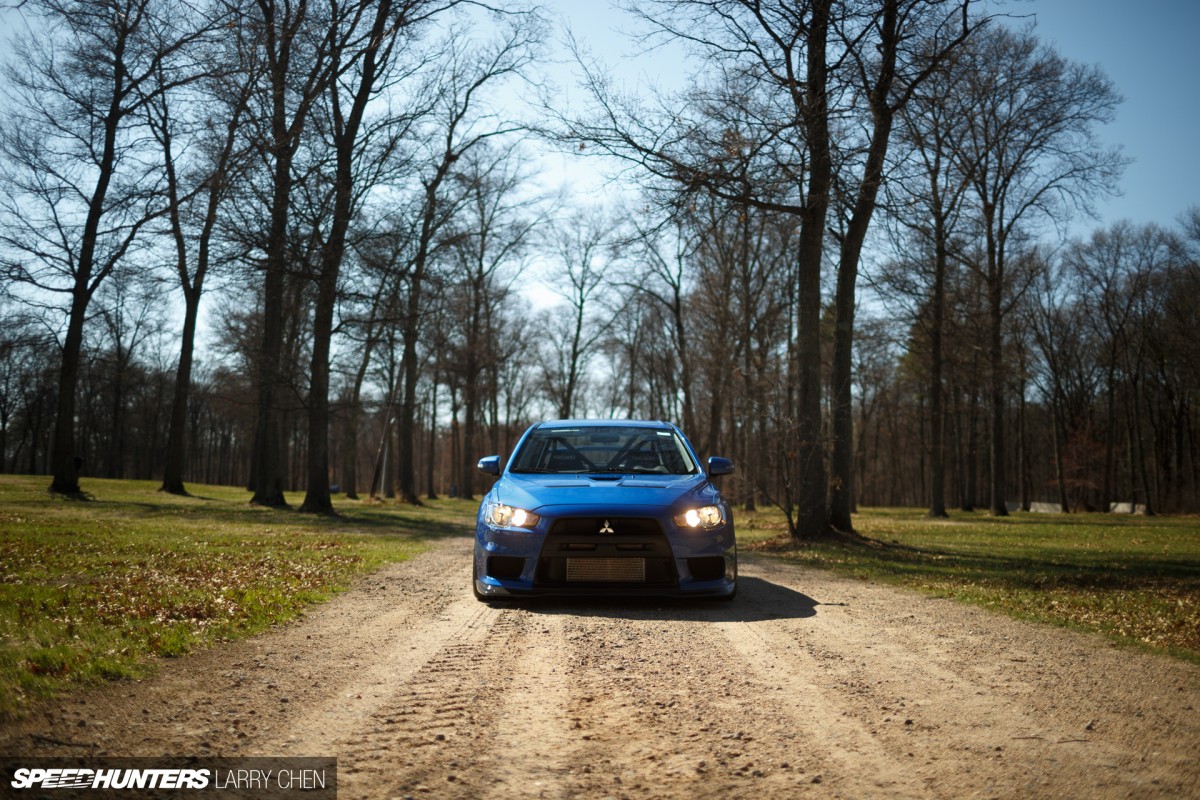 The 311RS Evo X featured a bevy of high-end tuning parts put together in a cohesive package, and last year there were 11 examples built and delivered to their owners.
Paying Homage To An Old Friend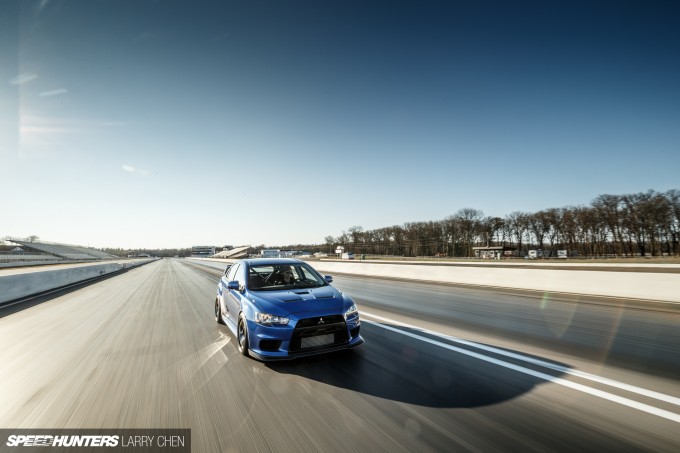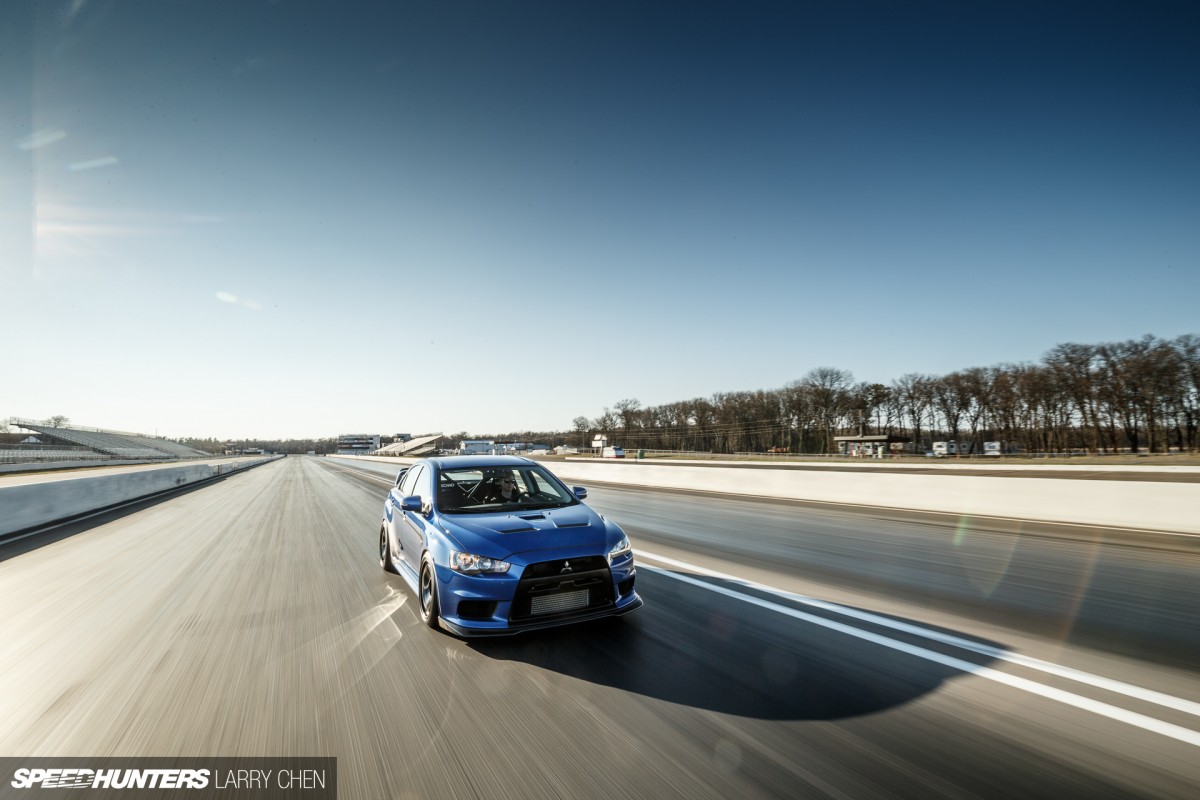 Despite a successful first run, Ryan didn't plan on building anymore 311RS Evos – but then he heard that Mitsubishi would be reintroducing the Octane Blue color option for the Evo X's final model year in 2015.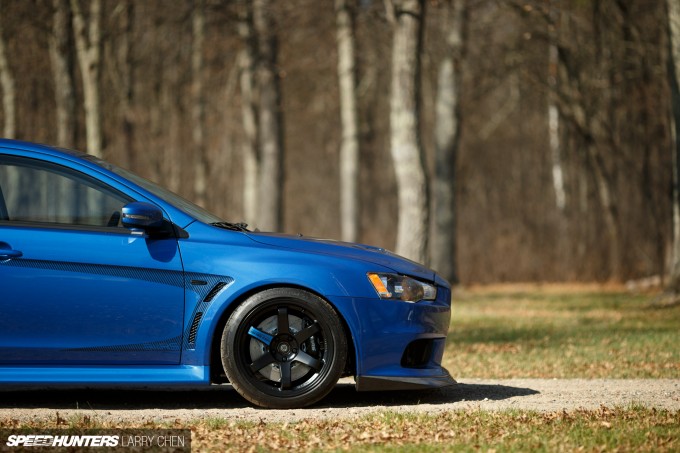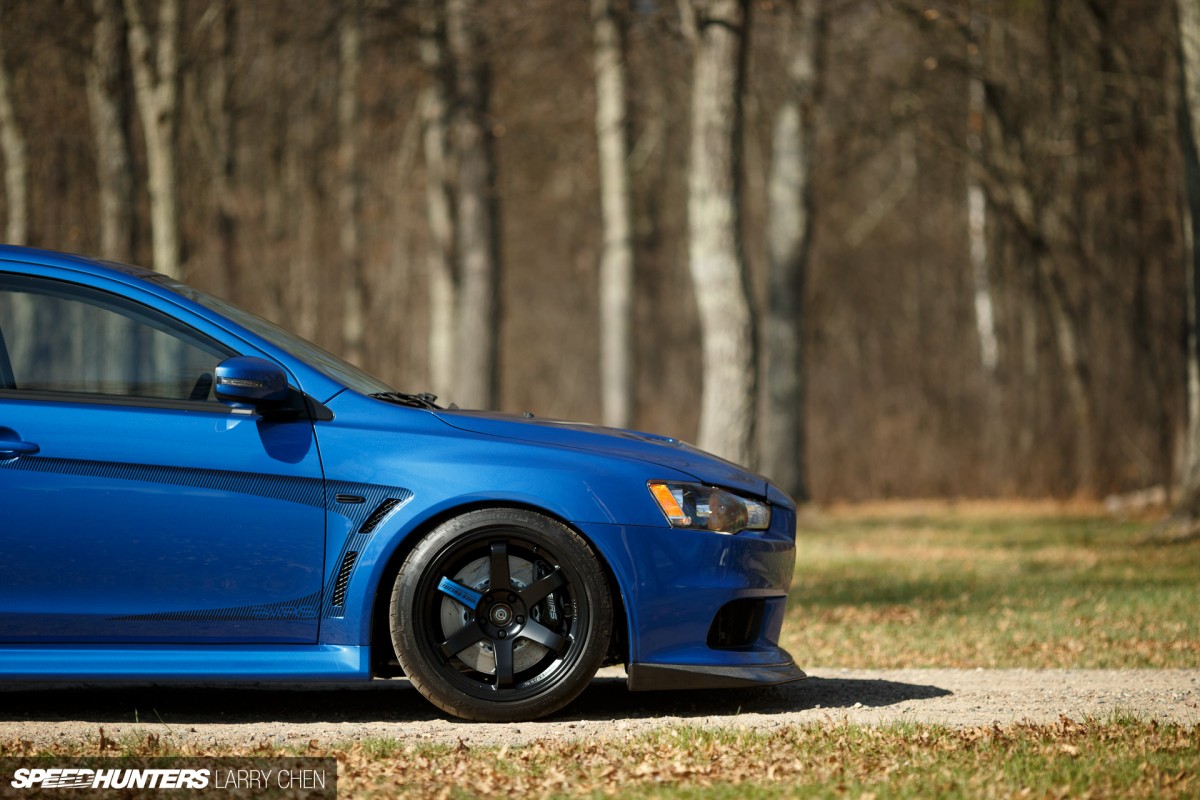 With the Evo nearing the end of production and being released in the same color as Ryan's original time attack car, the concept of the 311RS Spec Blew was born. Not only would this car serve as a homage to Ol Blew, it would take everything learned on the 311RS program to create the perfect street Evo X.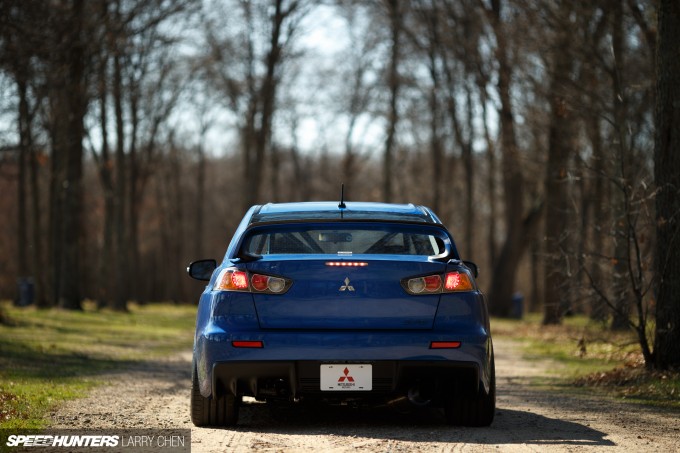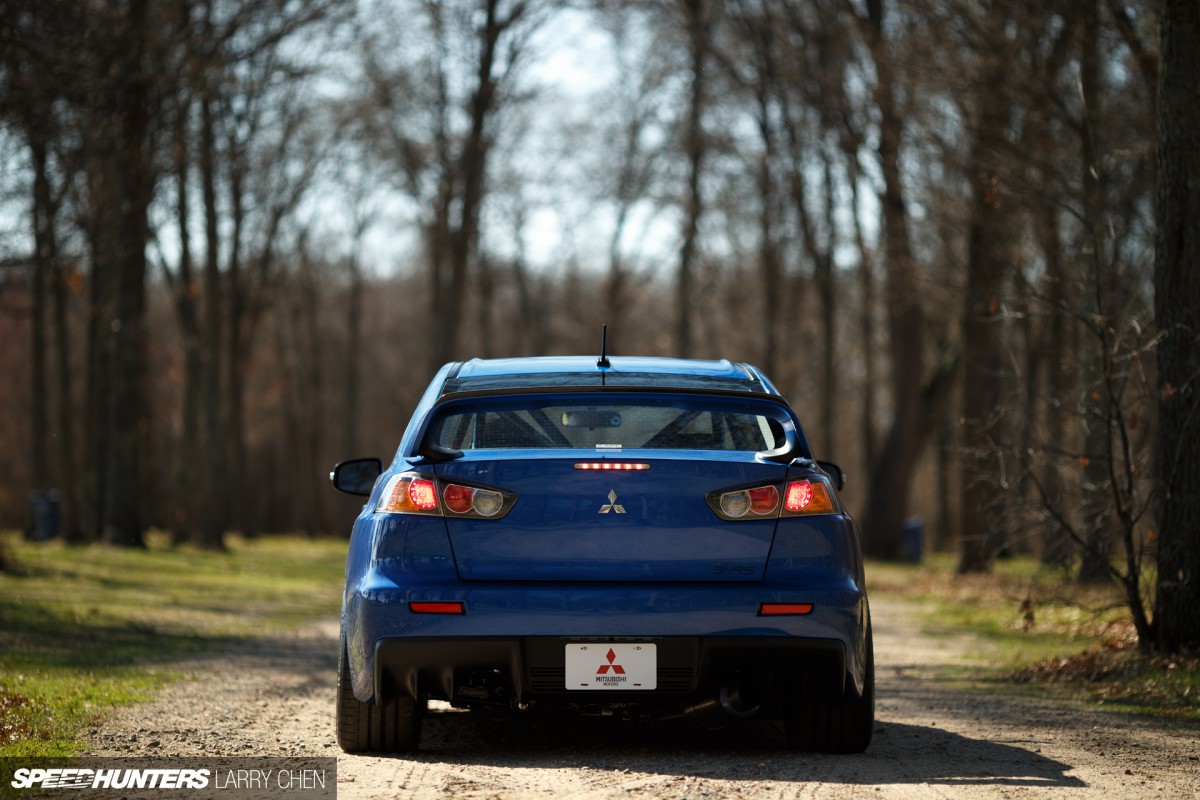 The plan was to debut Spec Blew at this year's Twin Cities Auto Show, and with the stock car delivered just two weeks prior to the event, Ryan and his team would have their work cut out for them.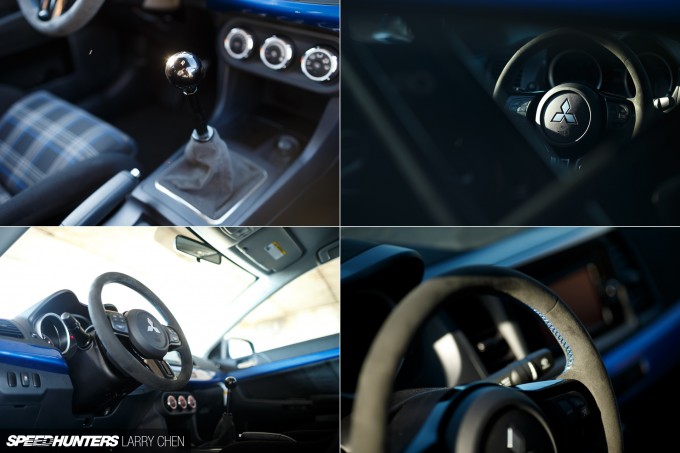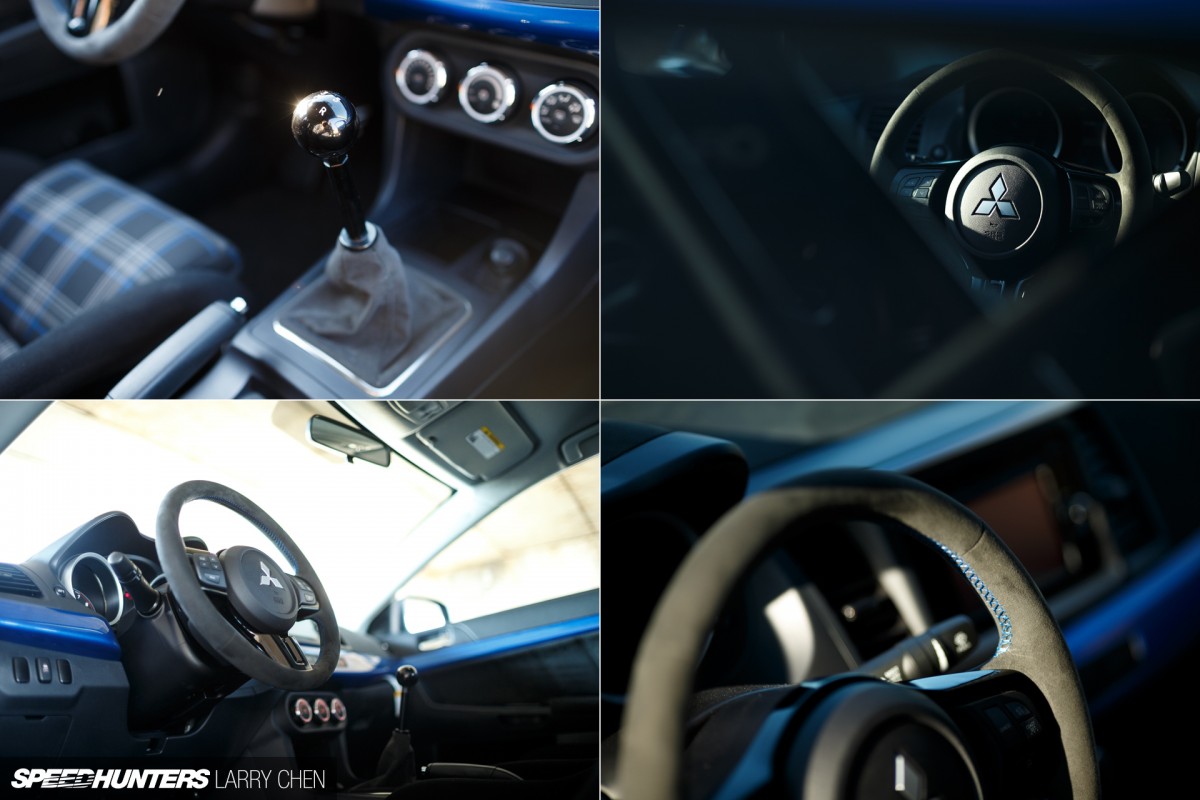 The car sat beside the original time attack machine in the shop, and each time the guys needed to check something they could look at Ol Blew for reference. For Ryan and the rest of the crew, it was a very nostalgic experience.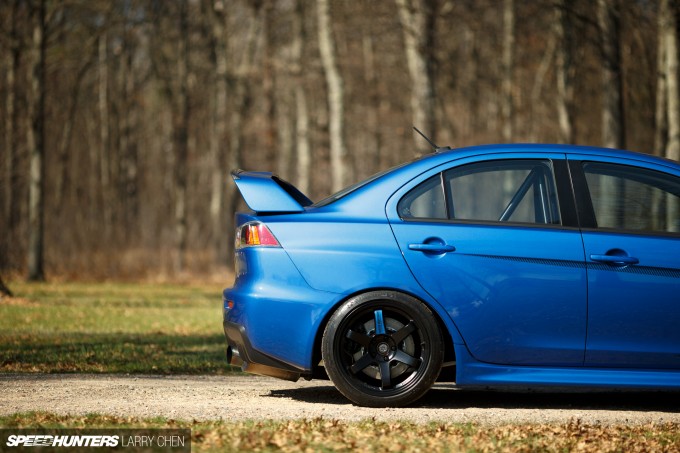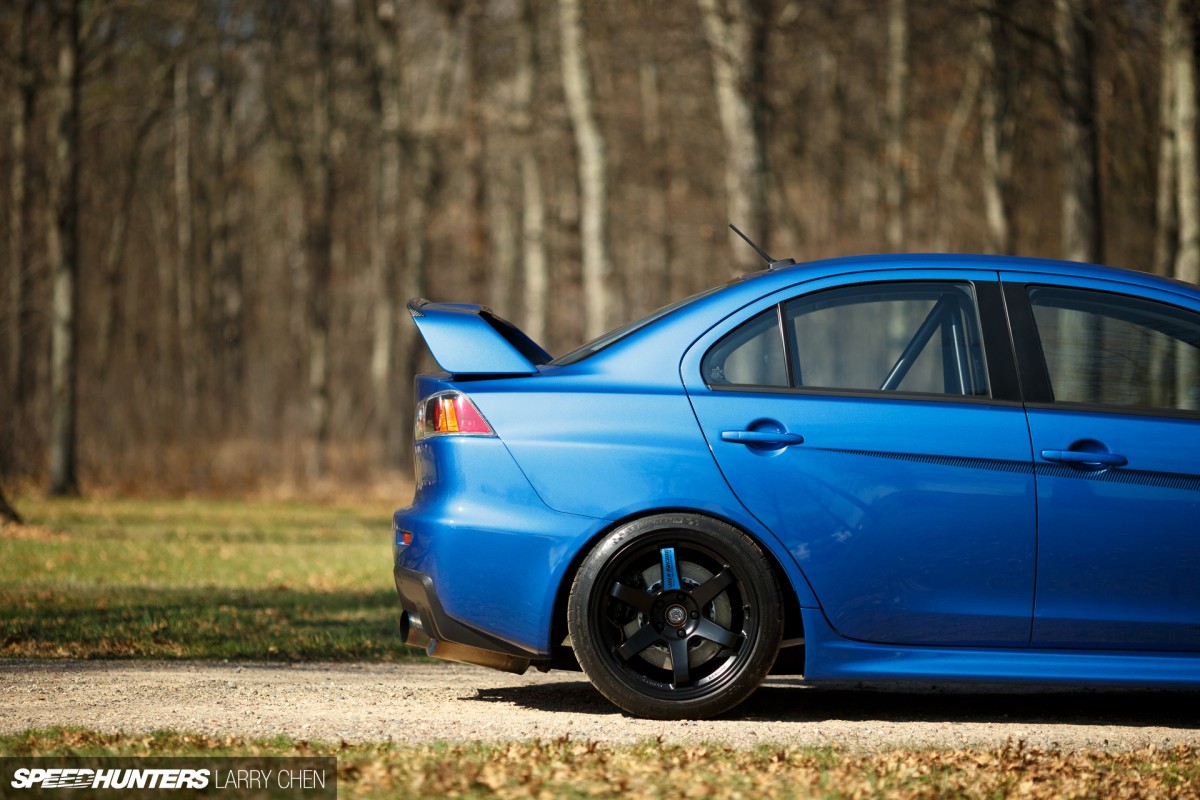 Thanks to expedited part deliveries from the team's partners, Spec Blew was completed in time for the Twin Cities show. Ryan and his team were extremely proud of what they had put together on such a tight schedule.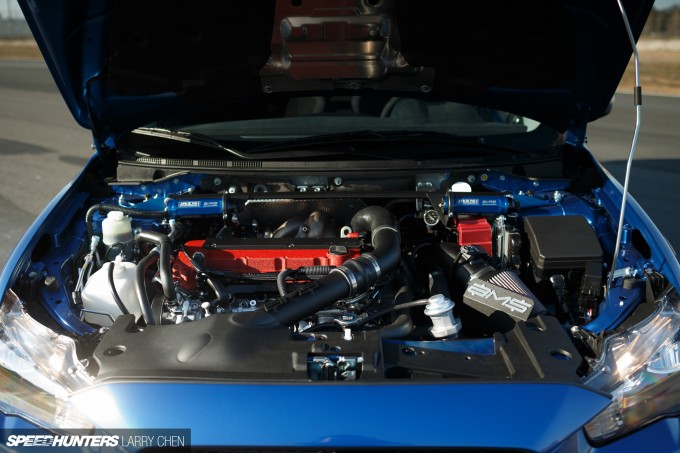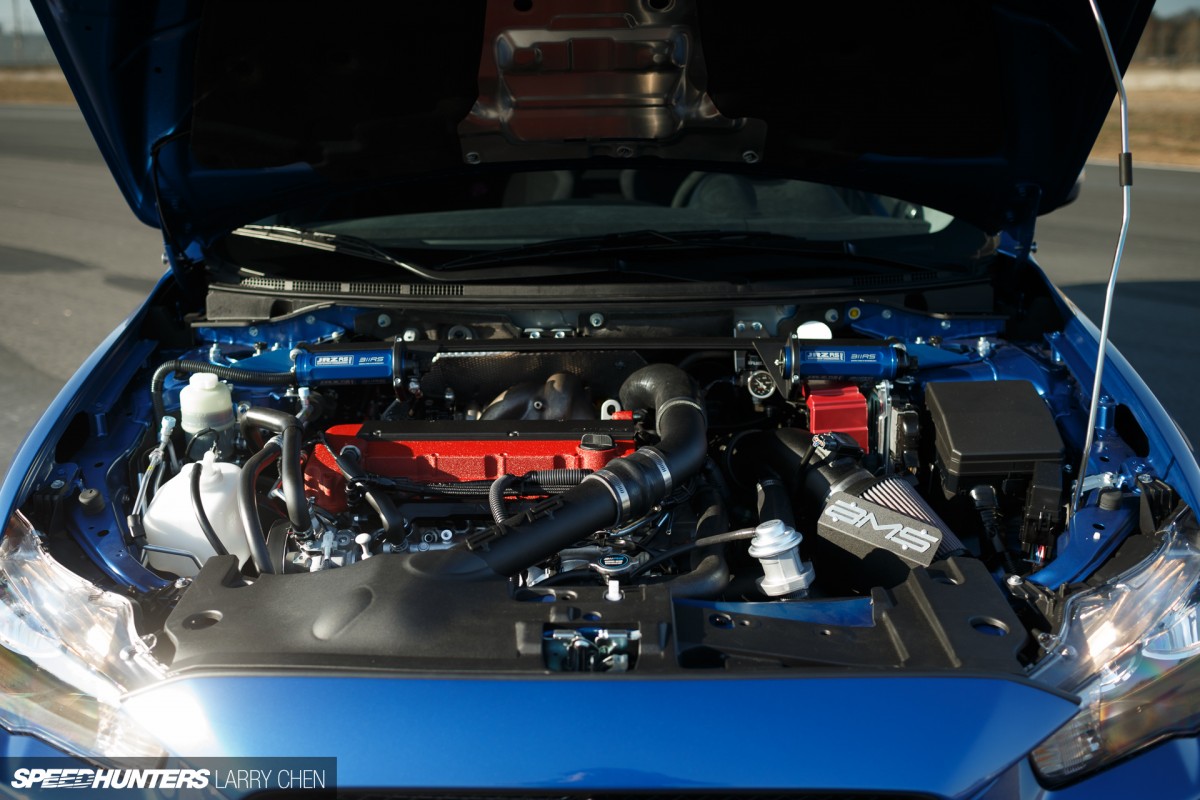 So what exactly is it that makes the 311RS Spec Blew tick? Well, it begins under the hood where you'll find a complete AMS Performance 311RS engine package. In standard form a Spec Blew Evo makes 350 wheel horsepower, but customers can check the box for a more aggressive 500whp package, which is what this particular car features.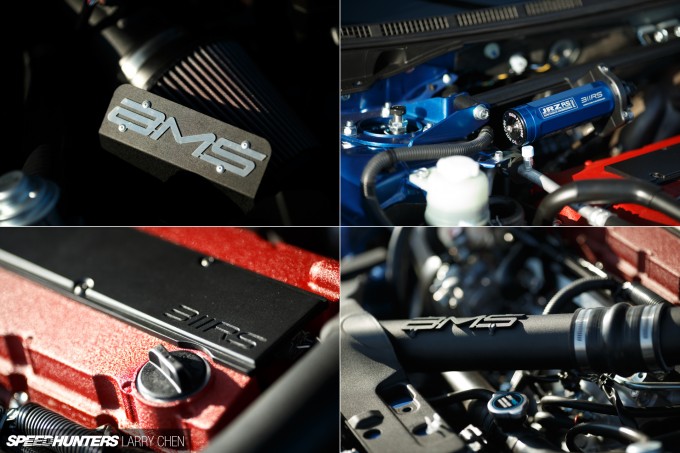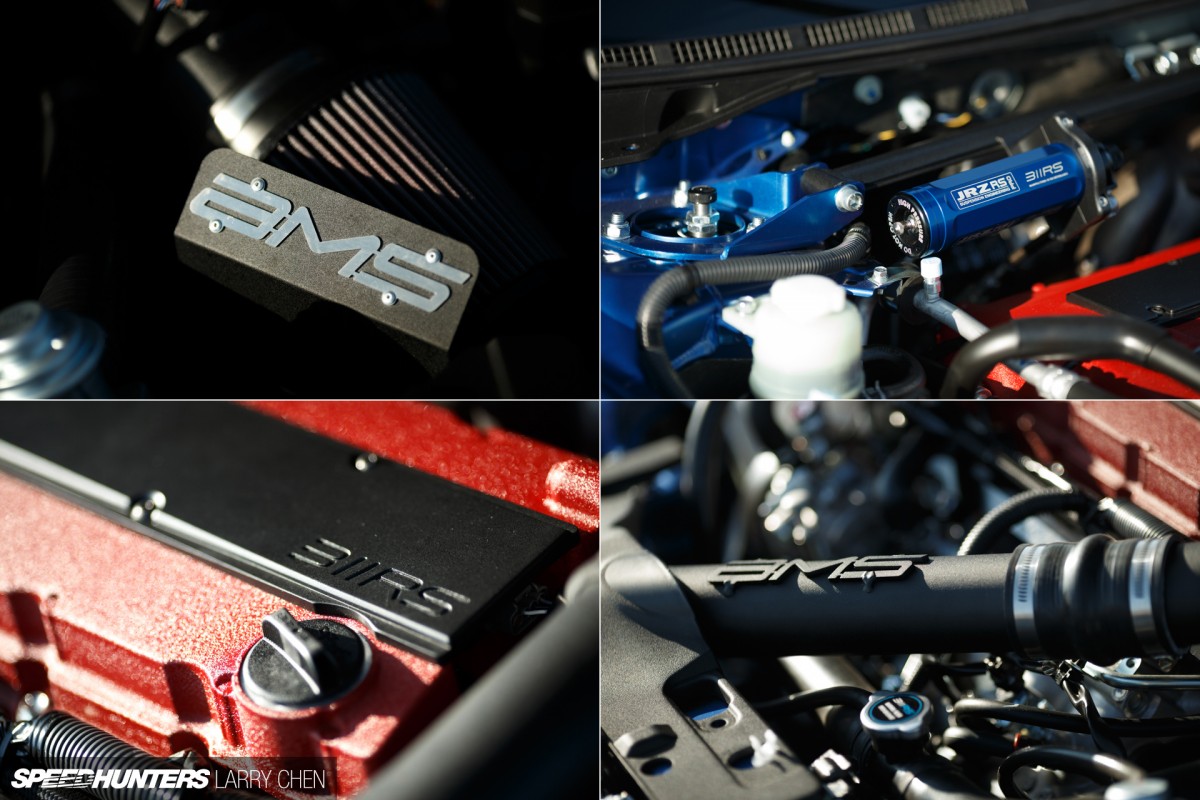 To hit the 500whp number, the car is equipped a number of track-proven parts including an AMS turbo upgrade, AMS intercooler and piping, a one-off 3-inch titanium exhaust, 1,000cc injectors and a COBB Accessport with different maps for street or track use and race fuel.
Track Or Street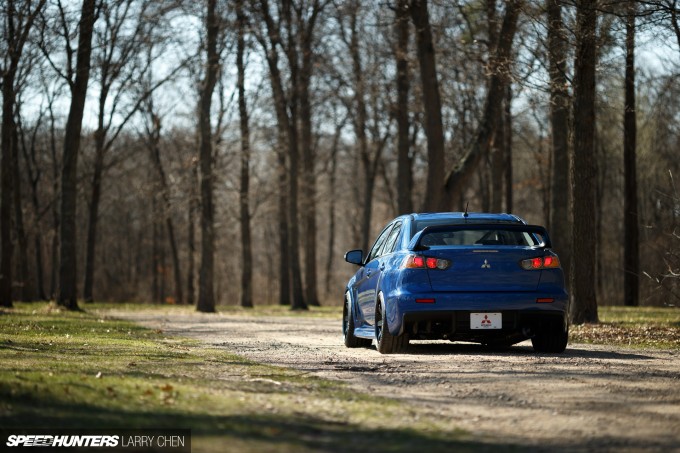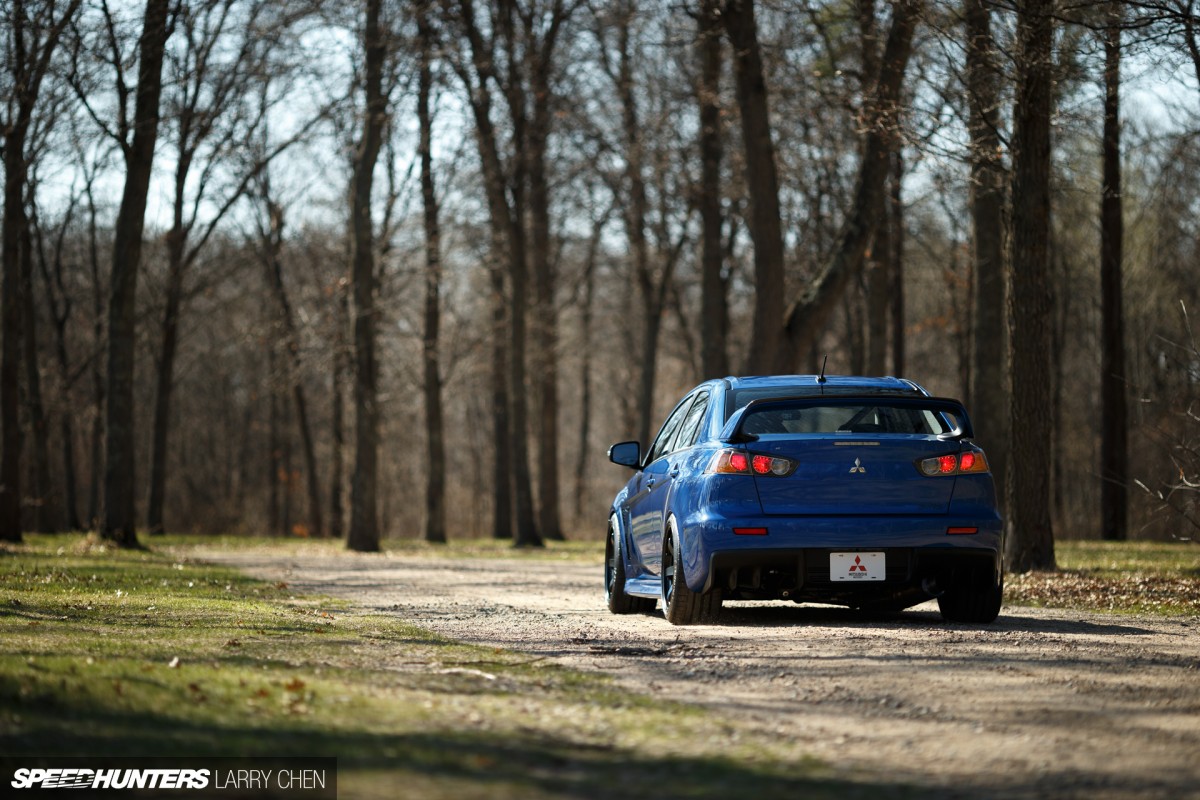 Because the Spec Blew was designed to work as well on the track as it does on the street, the driveline and chassis have received an equal amount of attention. Drivetrain upgrades include a Carbonetic twin-plate clutch as well as a Cusco 1.5-way LSD in the rear.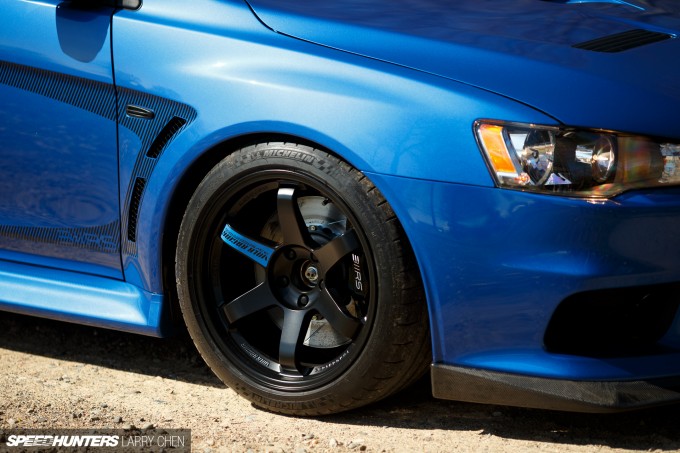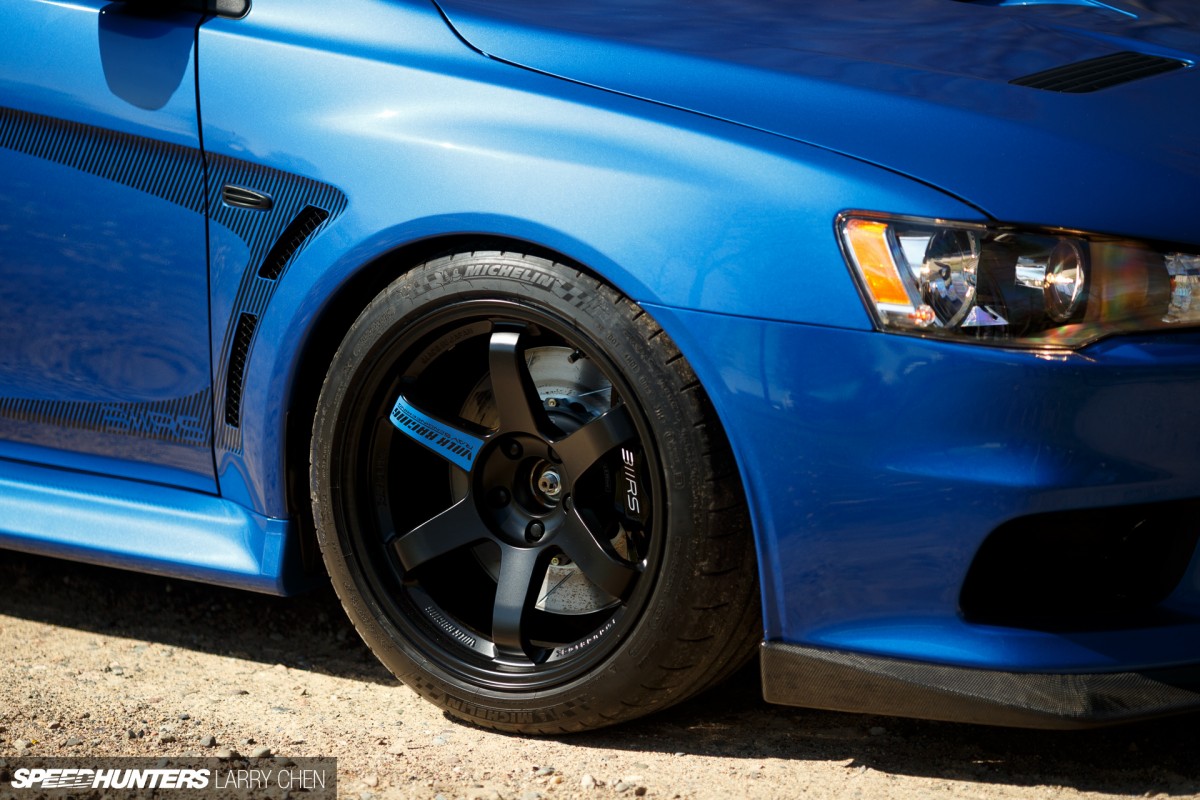 As for the suspension and chassis, there's 311 RS-spec JRZ RS Pro coilovers, a set of Cusco strut braces and a Cusco strut bar in the rear. Upping the car's stopping capabilities is a Girodisc 311RS braking package with 2-piece rotors, 311 RS-spec pads and stainless steel lines.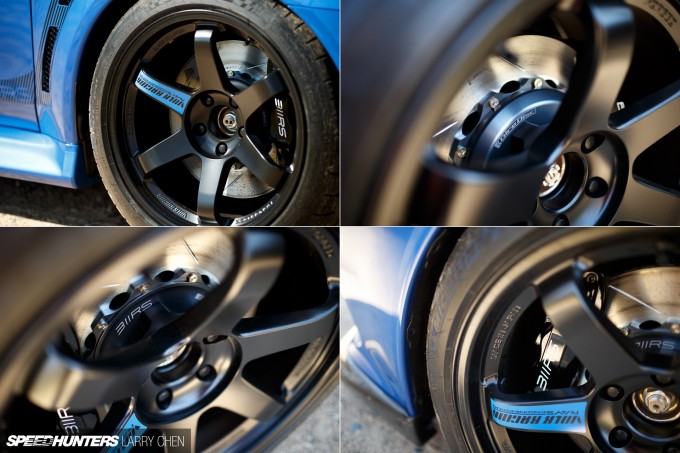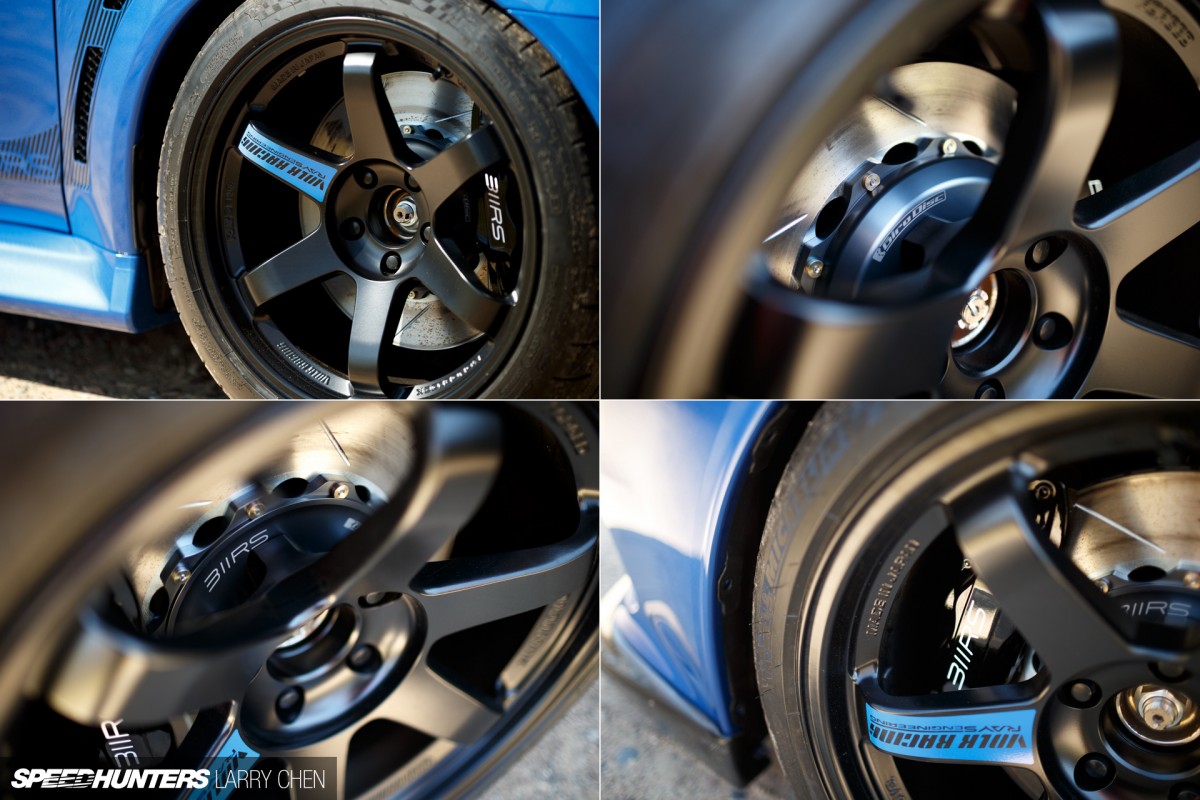 Perfectly suited to the car are 18×10.5-inch RAYS Volk Racing TE37 RT Black Edition wheels with 275/35R18 Michelin Pilot Super Sports for perfect all round capability.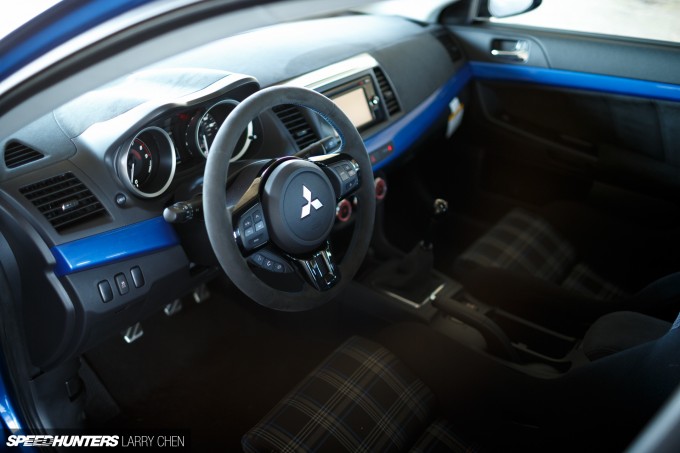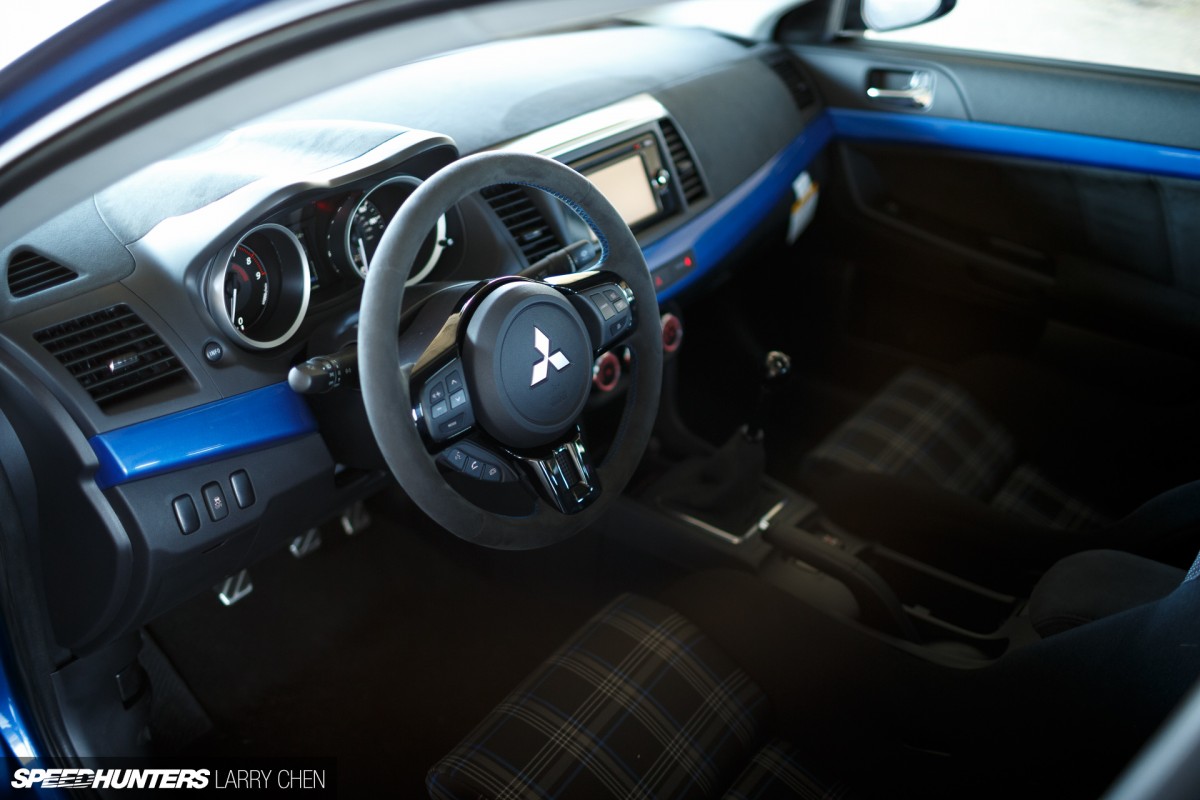 Spec Blew is also differentiated with an interior package that includes an Alcantara-covered dash, door panels, shift boot, and armrest. There's also unique 311RS badging of course.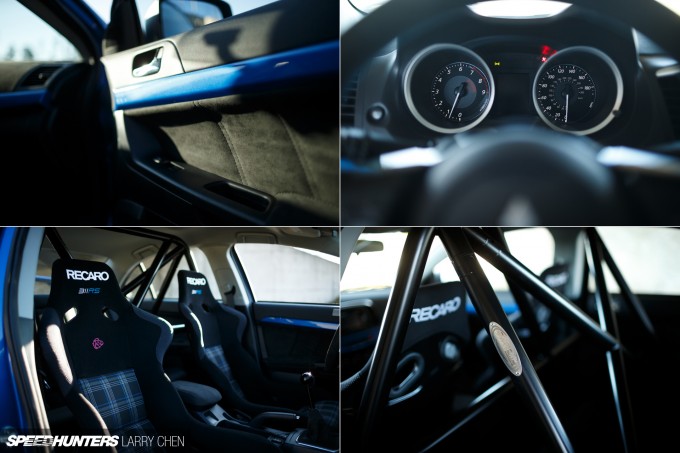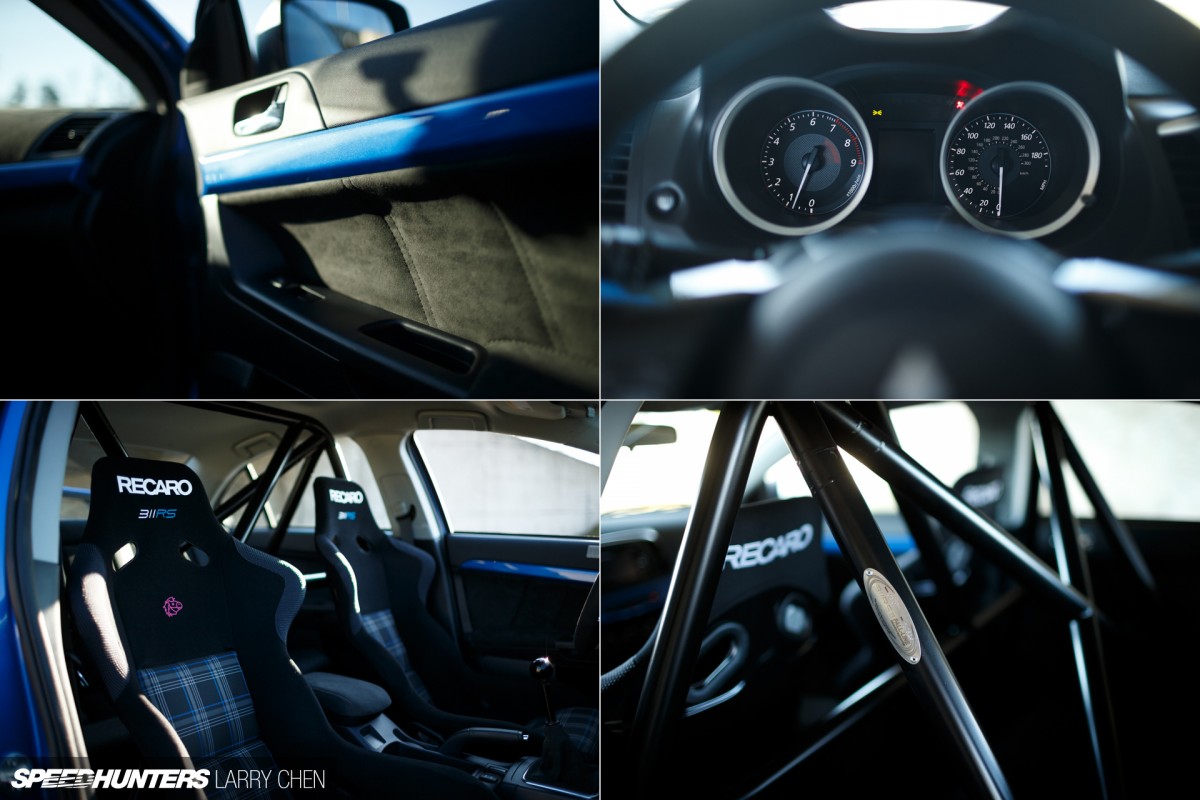 Optional upgrades include a Recaro seat package with tartan inserts, an Alcantara-wrapped steering wheel and more. Track junkies can also select an optional Club Sport package which includes a bolt-in roll bar, Schroth harnesses and a fire extinguisher.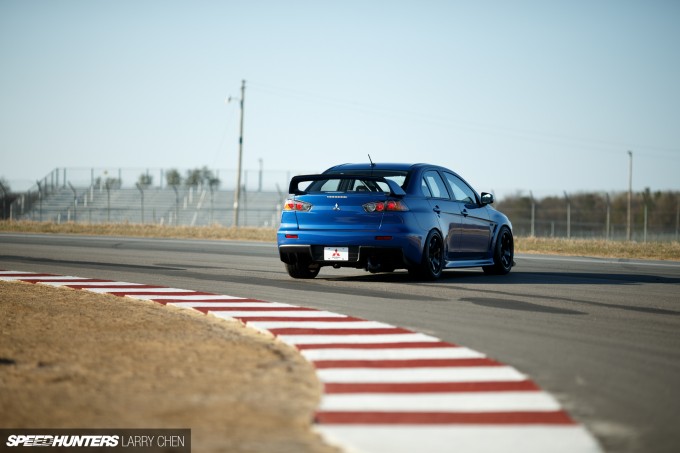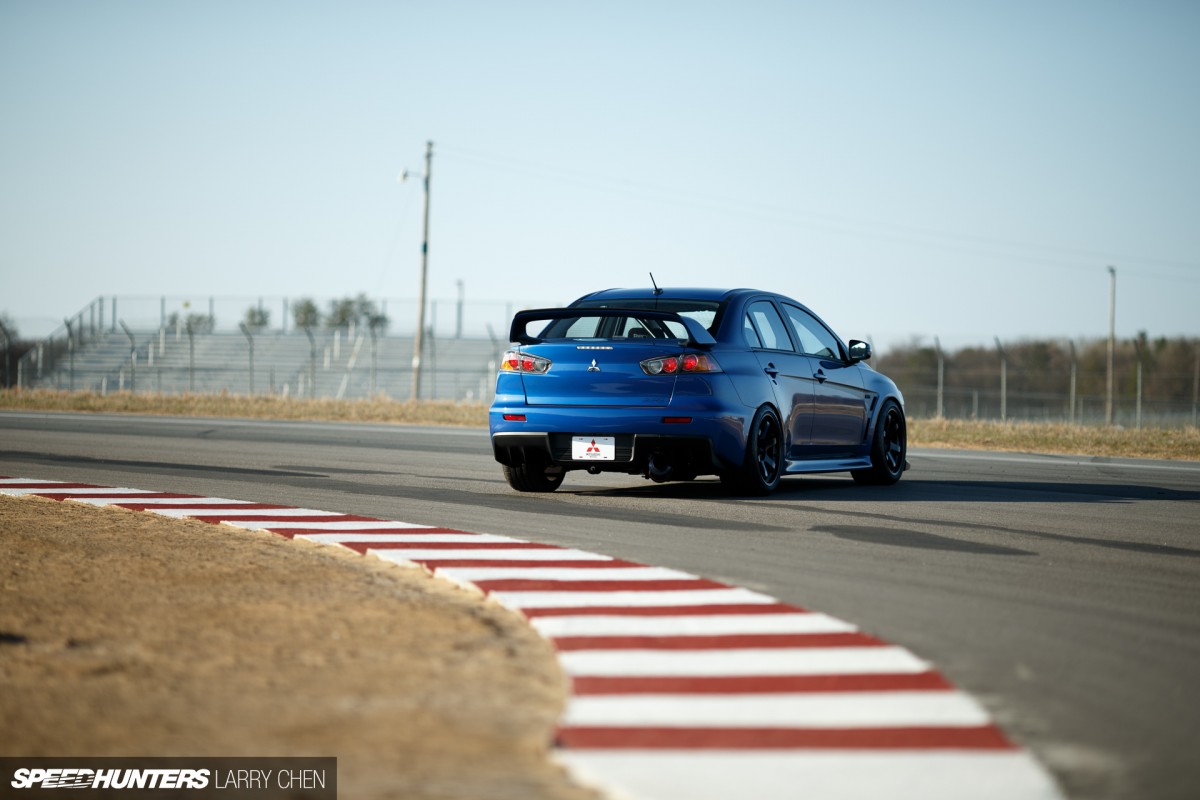 All of that is rounded off by a few subtle but functional exterior upgrades, including a painted dry carbon hood, a JDP Engineering carbon fiber front lip and a Voltex carbon Gurney Flap for the rear wing. A subtle 311RS Spec Blew livery also helps to set the car off.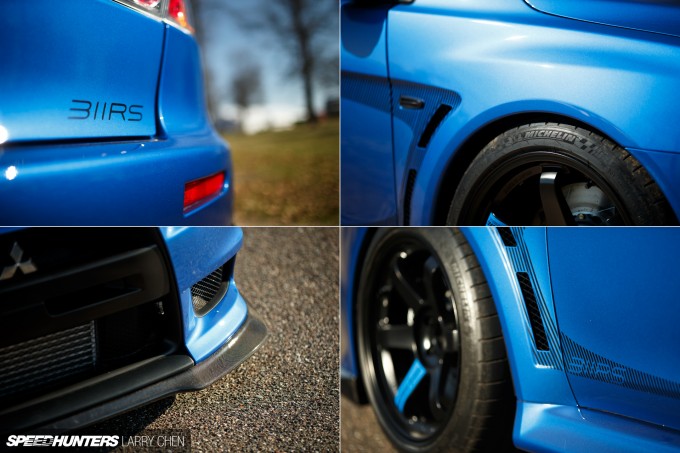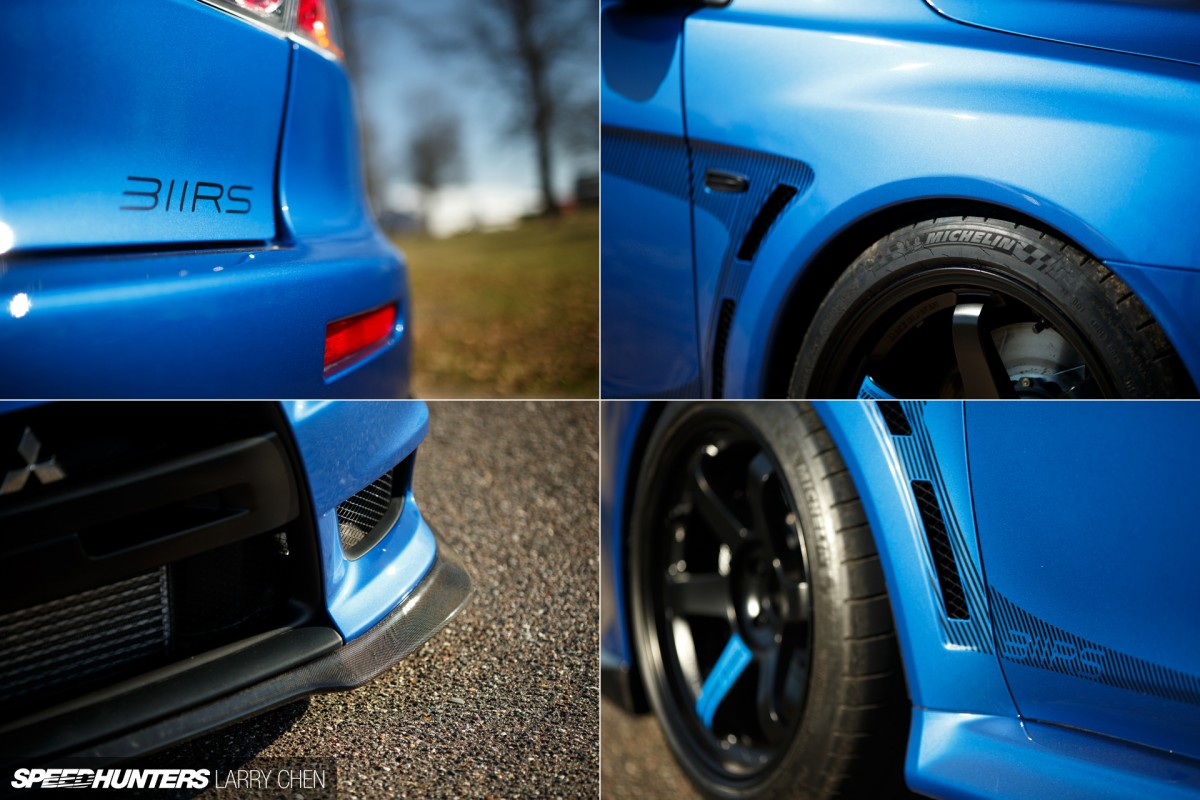 Ryan says he not only loves how the Spec Blew program captures the look of the car that started it all for him, but that the whole experience helped bring him back to his roots. While the idea of a turn-key tuner car might be new, a prospective buyer looking to maximize the potential of the Evo X in a complete and proven package could find this very tempting.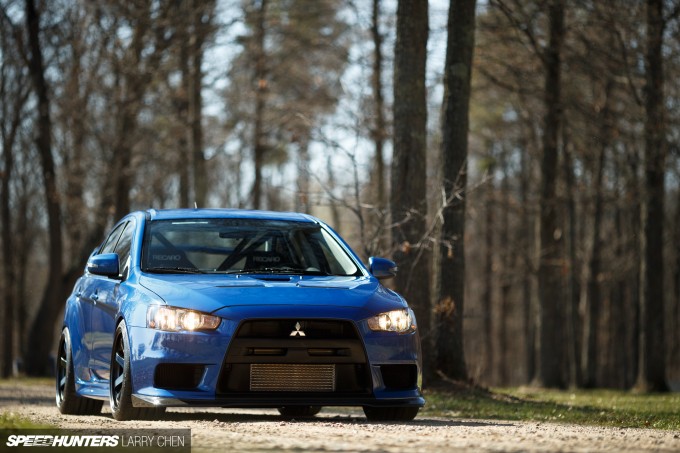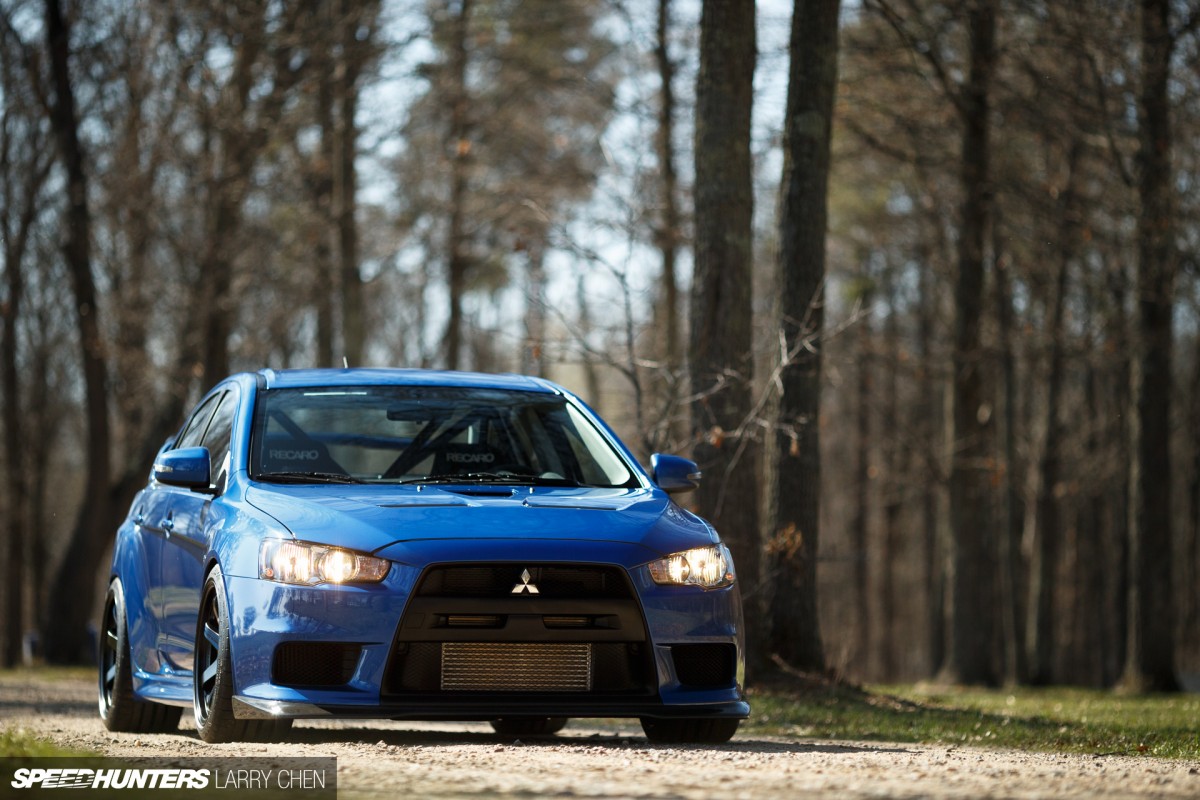 And while Evo production is coming to an end, Ryan plans on starting a retrofit and restoration program to help keep these cars on the road for as long as possible. And when he isn't tinkering with Evos he can also be found working on Porsches, which will represent a new direction for his company.
Whether it's Mitsubishis or Porsches, we're definitely looking forward to seeing what comes next from 311RS.
Mike Garrett
Instagram: japanifornia_media
mike@speedhunters.com
Photos by Larry Chen
Instagram: larry_chen_foto
larry@speedhunters.com
The 311RS Spec Blew Evo X

Engine
Mitsubishi 4B11 2.0-liter DOHC 16-valve inline-4, AMS Performance 311RS engine package including intercooler, intercooler piping, intake, downpipe, high-flow cat, one-off 3-inch titanium exhaust system, optional Phase Two engine upgrade including AMS Performance 750XP cast manifold turbo kit, DW65C fuel pump, AMS fuel pressure regulator, ID 1000cc injectors, COBB Accessport tuned by Mitch McKee with 93-octane street map, 93-octane track map, MS109e track map
Driveline
Mitsubishi 6-speed manual transmission, Carbonetic twin-plate clutch, Cusco 1.5-way rear LSD, CNC & ball bearing shifter upgrade, AMS CNC shifter bushings
Suspension/Brakes
311RS Phase Two suspension upgrade with 2015 311RS-spec JRZ RS Pro coilovers, Cusco front/rear strut braces with external reservoir mounts, Cusco rear sway bar, Girodisc 311RS braking package with 311RS-spec 2-piece rotors, front/rear 311RS-spec brake pads, stainless steel brake lines, titanium heat shields, Castrol SRF brake fluid, high-temp black painted calipers w/311RS branding
Wheels/Tires
RAYS Volk Racing TE37 RT Black Edition 18×10.5-inch +15 wheels, 275/35R18 Michelin Pilot Super Sport tires
Exterior
311RS Spec Blew livery, painted dry carbon hood, JDP Engineering carbon fiber front lip, Voltex Racing carbon fiber rear wing Gurney Flap
Interior
Alcantara-covered dash, door panels, shift boot and arm rest, 311RS badging, dash trim painted OEM exterior color, Recaro Profi seat upgrade with sliding rails, Alcantara-covered steering wheel & gloss black painted trim, tartan seat inserts, 311RS Club Sport package with bolt-in roll bar, Schroth harnesses (not installed at time of photos), fire extinguisher (not installed at time of photos)