Once considered a black art, turbocharging is everywhere you look today – and for good reason. Big outputs from small capacity engines and a clean burn with fuel efficiency through direct injection are some of the reasons why manufacturers are turning to forced induction. It's good news for enthusiasts – and here's some more: Lexus is finally giving its IS sedan the boost it's been crying out for with the announcement of the long-awaited IS 200t.
Available from September, the 200t replaces the lethargic 2.5-litre V6 powered IS 250, using the 2.0-litre four cylinder 8AR-FTS engine – Lexus's first turbocharged petrol powerplant – borrowed from the 2015 NX 200t crossover, albeit in a slightly retuned form.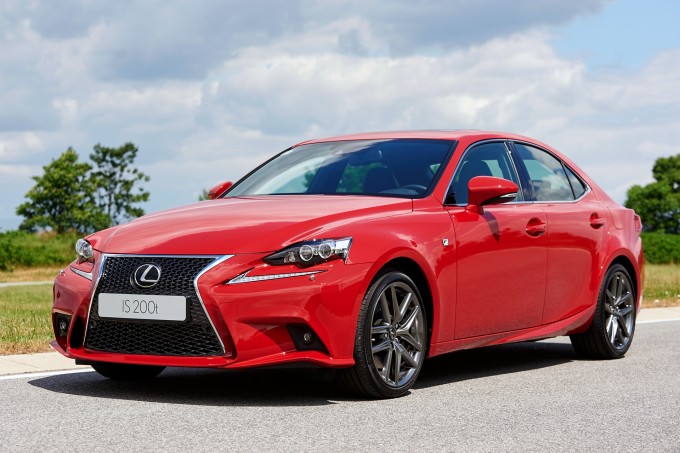 With 241hp and 350Nm, Lexus claims the IS 200t will go 0-100km/h in seven seconds and reach a top speed of 230km/h (143mph) – numbers that definitely aren't going to set the performance sedan world alight when compared to machines like the Alfa Romeo Giulia Quadrifoglio, but not a bad place to start for angrier and more focused 'F' variants in the not to distant future – if we're lucky.
Through D4-ST injection, a cylinder head integrated exhaust manifold with twin-scroll turbocharger and an air-to-liquid intercooler mounted directly on the engine, Lexus says the IS 200t will benefit from "fast throttle response, instantaneous torque, minimal turbo lag and strong fuel economy." Furthermore, drive is transferred to the rear wheels via an intuitive 8-speed Sport Direct Shift automatic transmission originally developed for the high performance RC F coupe.
Whether there's any real performance potential here remains to be seen for time being, but at least Lexus appears to be headed in the right direction with its entry-level IS sedan. And that said, what would you like to see in a boosted IS 200 F SPORT – or even a new turbocharged IS F version?
The Speedhunters