In Dino's recent Alfa Romeo Daikanyama T-site meet post, he talked about the need for a proper sports sedan from the Italian car maker in order to reinvigorate the brand. Well, if the new Giulia Quadrifoglio is anything to go by, it seems like Il Biscione has answered the prayers of Alfristi the world over. A 510hp turbocharged V6 engine built with Ferrari-inspired technologies, all wrapped up in a muscular body featuring an expansive use of aluminium and carbon fibre is going to have that affect though…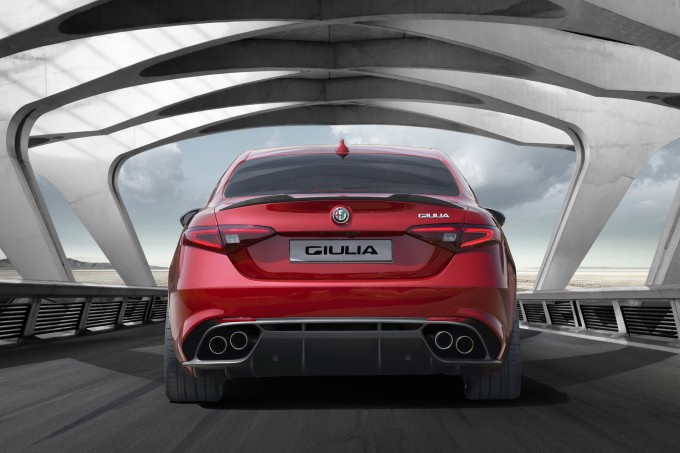 Unveiled on the 105th anniversary of the founding of A.L.F.A in the renovated Alfa Romeo Museum in Arese, Italy, the new Giulia is a fresh start for the iconic brand. In his launch speech, Fiat Chrysler CEO Sergio Marchionne spoke about it being time to make Alfa true to its history – something it's struggled to do in recent times because of financial woes, a lack of engineering ability and a less than ideal worldwide dealer network. The Giulia is the car that Alfa Romeo is hoping will turn its luck around – especially with its return to the US market.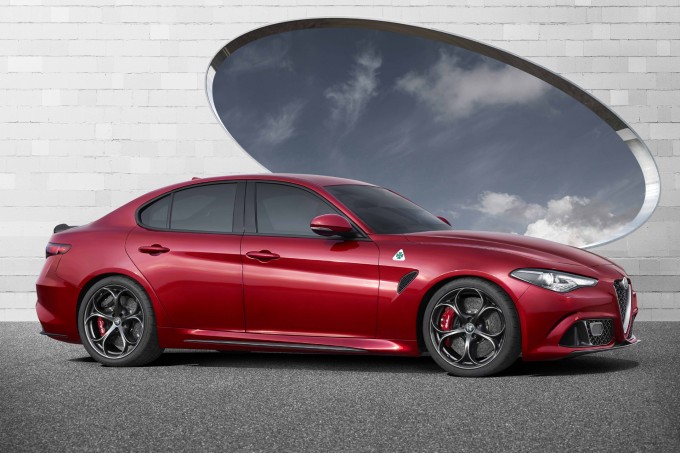 Sharing many similarities with the Maserati Ghibli – albeit narrower and with a shorter wheel base – the rear-wheel drive (and four-wheel drive option) Giulia will be available in a number of specification levels. It's the range-topping Quadrifoglio that has our interest piqued though, and even from these first images, we're sure you can see why. Thanks to a very healthy power-to-weight ratio – less than 3kg (6.6lbs) per horsepower – Alfa Romeo says the high performance sedan will go 0-60mph in just 3.9 seconds. Looking at those brakes we can assume it's going to stop just as impressively too!
On top of its muscular form there's plenty more to this model, including a perfect 50/50 weight distribution, advanced suspension and a front active aero splitter to promote higher stability and increased cornering grip. La meccanica delle emozioni - the mechanics of emotion – is how Alfa Romeo is pitching the new car, and from where we're sitting it's all looking rather promising.
Hit play above to see and hear the Giulia Quadrifoglio in action, and then let us know what you make of this new machine in the comments section below. Has Alfa Romeo got it right?
The Speedhunters