When Bird DePrez decided he wanted to choose the car life as a career, he went all in. Roadtrip Motorcars was started last year by Bird, along with his girlfriend Corrine, and since then they have been acquiring and importing rare foreign cars such as this MZ20 Toyota Soarer Aerocabin.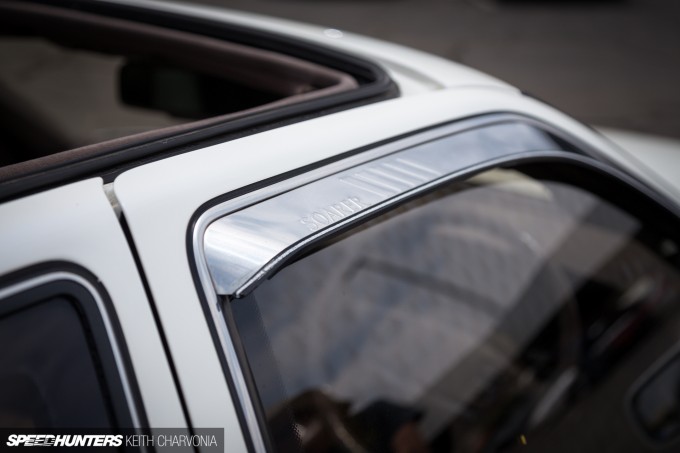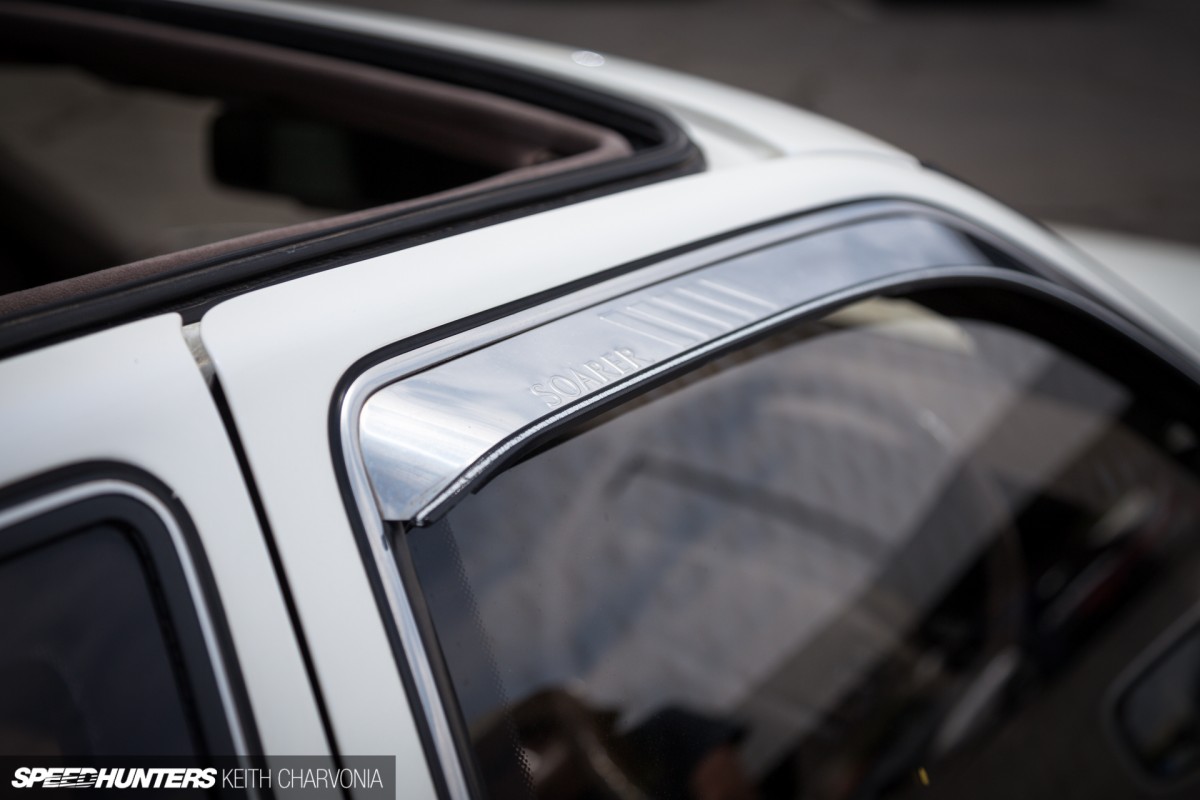 It's one of only 500 built, all made in Japan during the month of April 1989. Each Aerocabin came with the same options: a 3.0L turbo, automatic transmission, white over gold two-tone pearl paint and of course the power folding hard-top.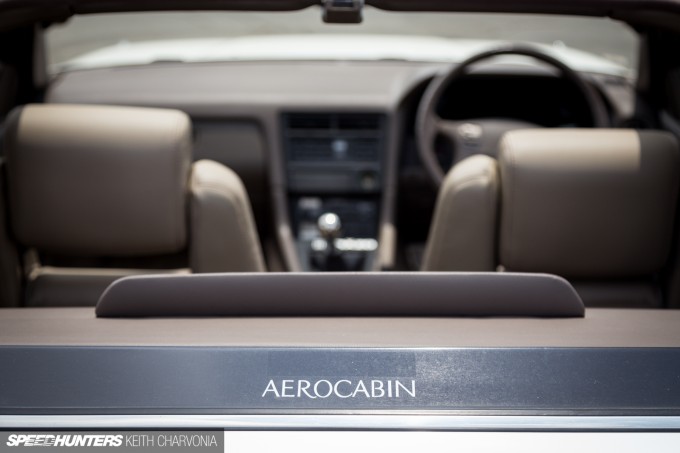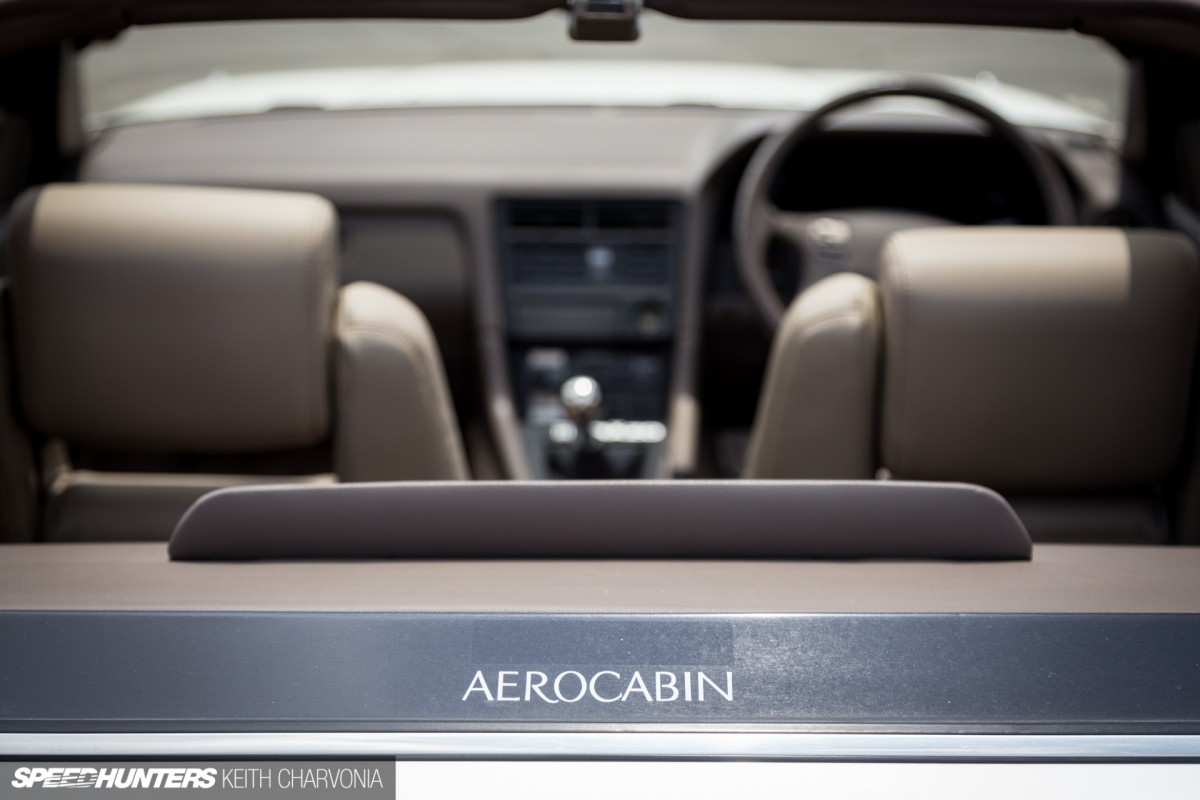 The MZ20 Soarer shares platforms with the MkIII Supra, although it's a few inches longer.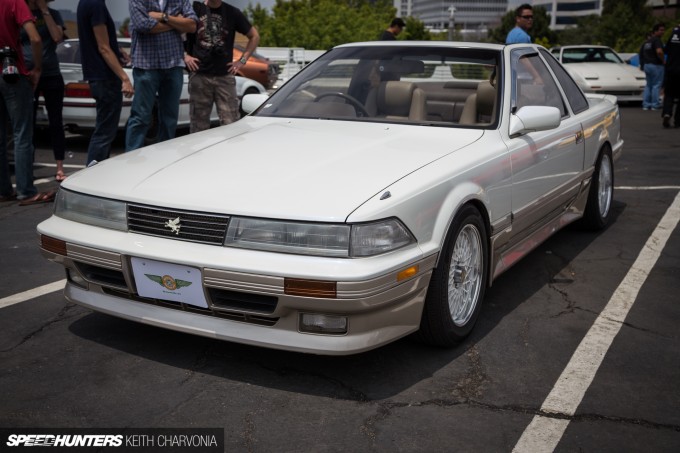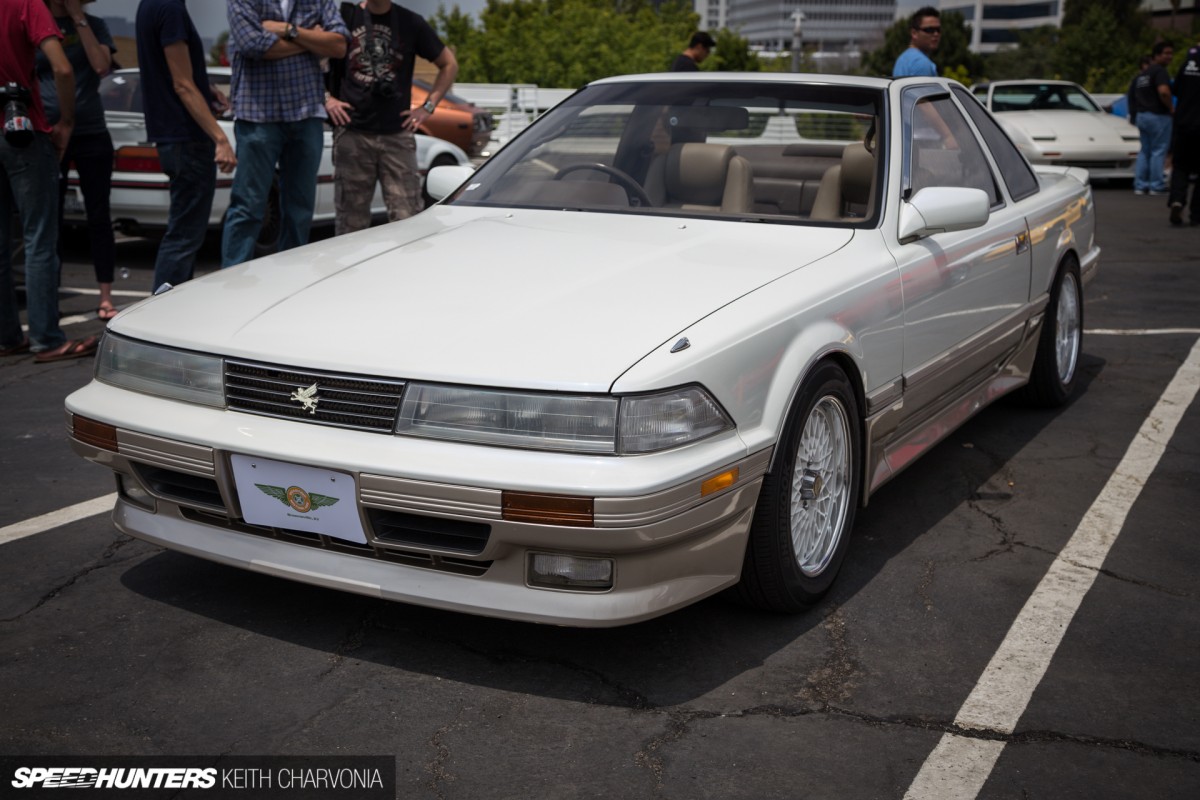 Personally, I had never laid eyes on one, so I was eager to hear Bird's story. Turns out he started his importing business off with the Aerocabin and a Crown, and he has already had a ton of adventures in the Soarer. After road-tripping across the US he realized the head gasket was blown, so out came the engine for a rebuild.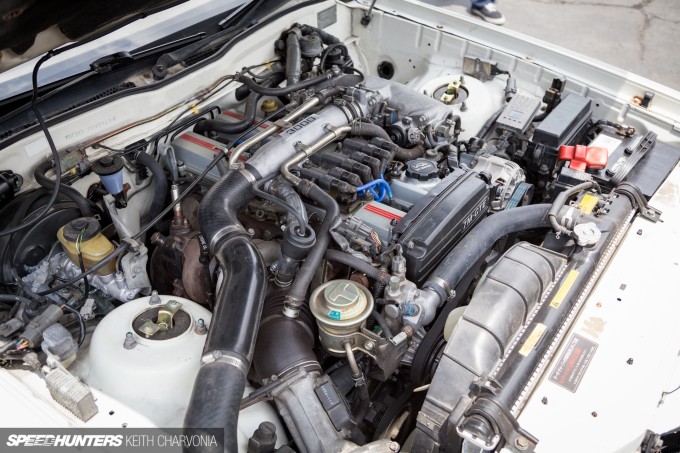 As enthusiasts we can rarely help ourselves in these situations, and despite the rarity of their imported Aerocabin, Bird and Corrine decided to make a few carefully planned changes while the engine was out. The cylinders were bored half a millimeter over, and a Titan metal head gasket and ARP studs resolved the head gasket issue once and for all.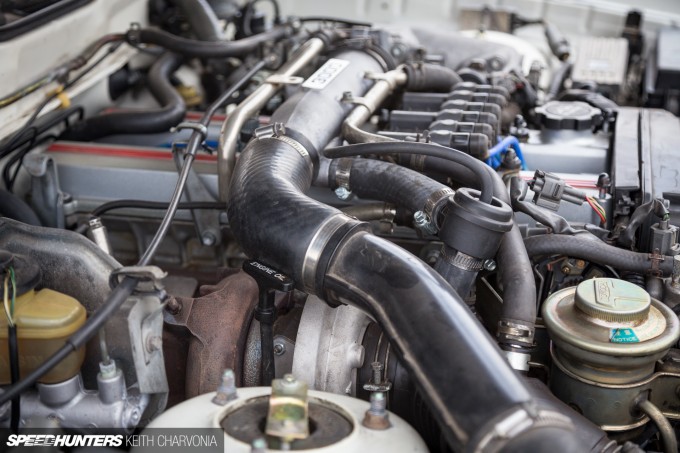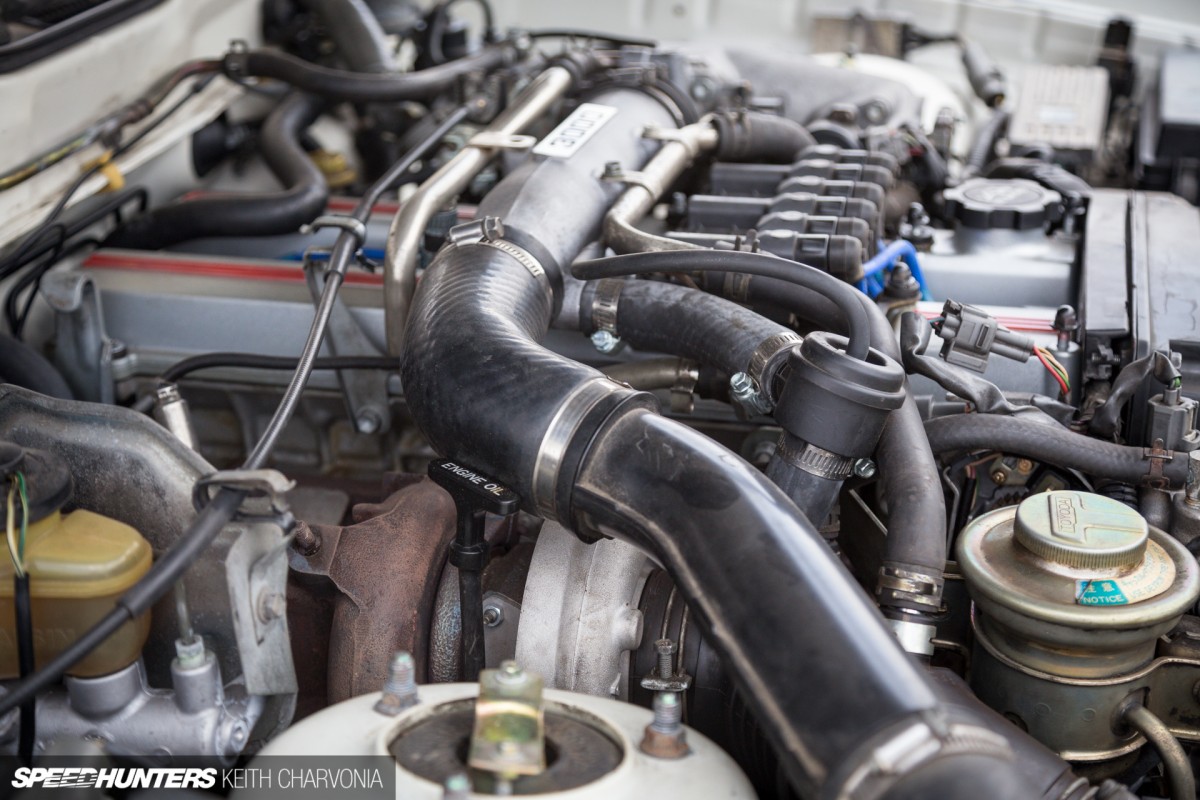 With this car being essentially a Supra under the skin, Bird tapped Driftmotion for some help. A Driftmotion CT26 turbo and 3-inch downpipe were hung from the 7M-GTE, then Corrine rebuilt an R154 manual transmission to go back in with the freshened engine.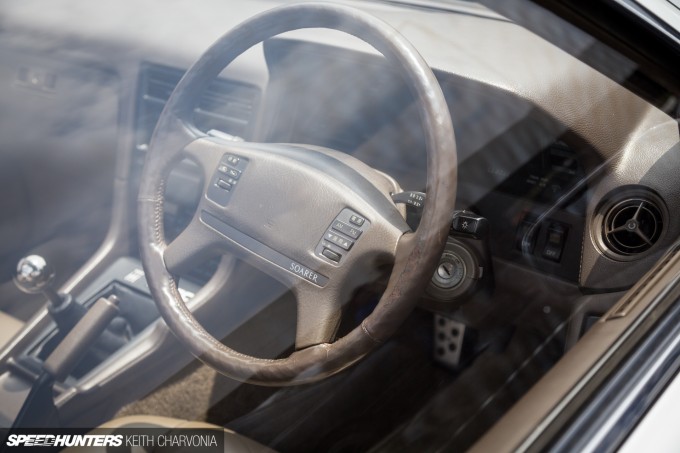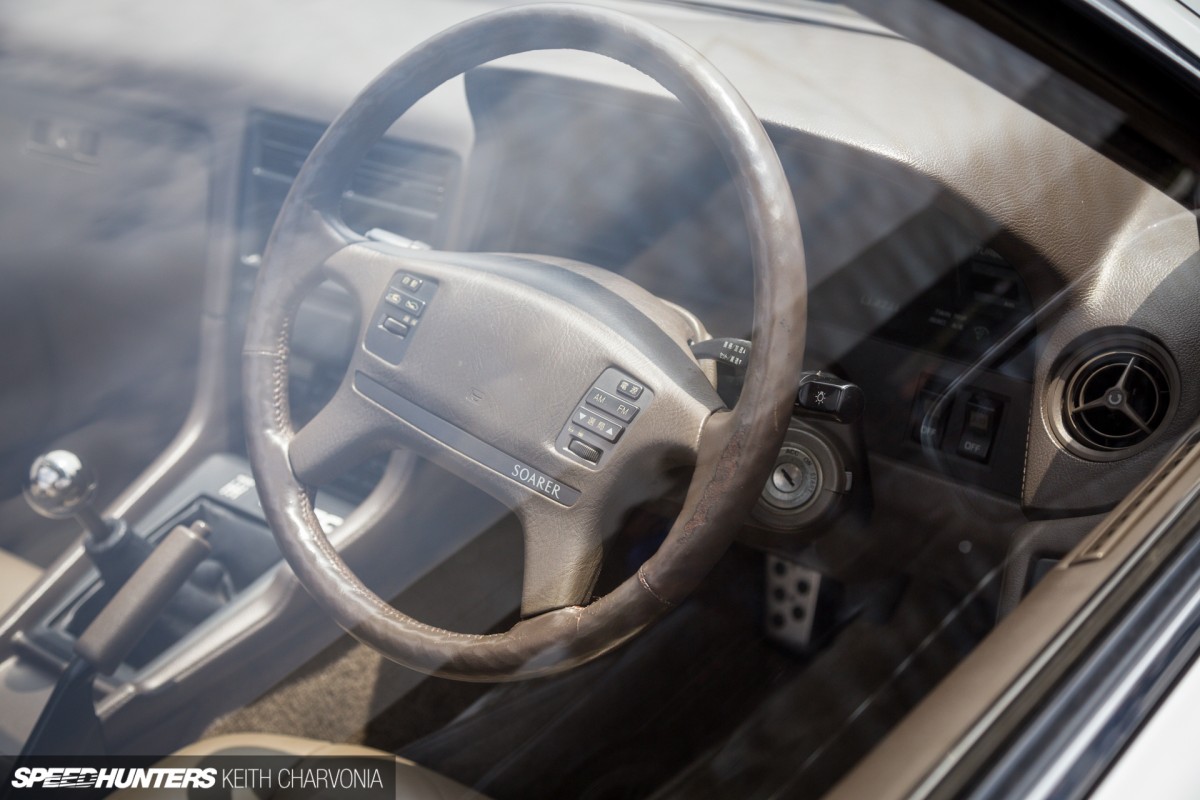 That's right, this is probably the only manual trans Soarer Aerocabin in existence, and the conversion has been done so in a way that it looks factory.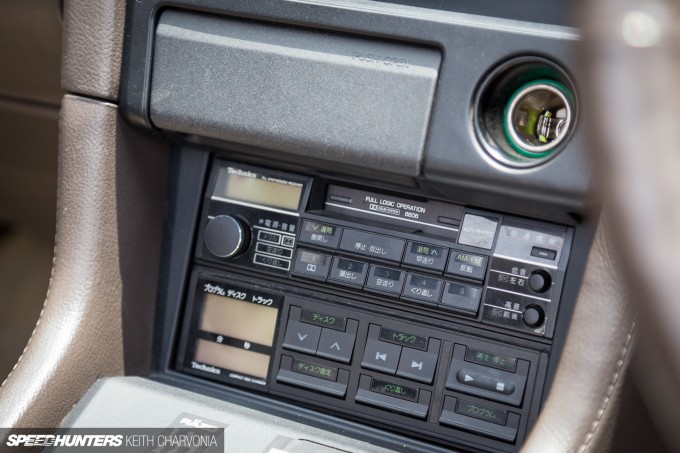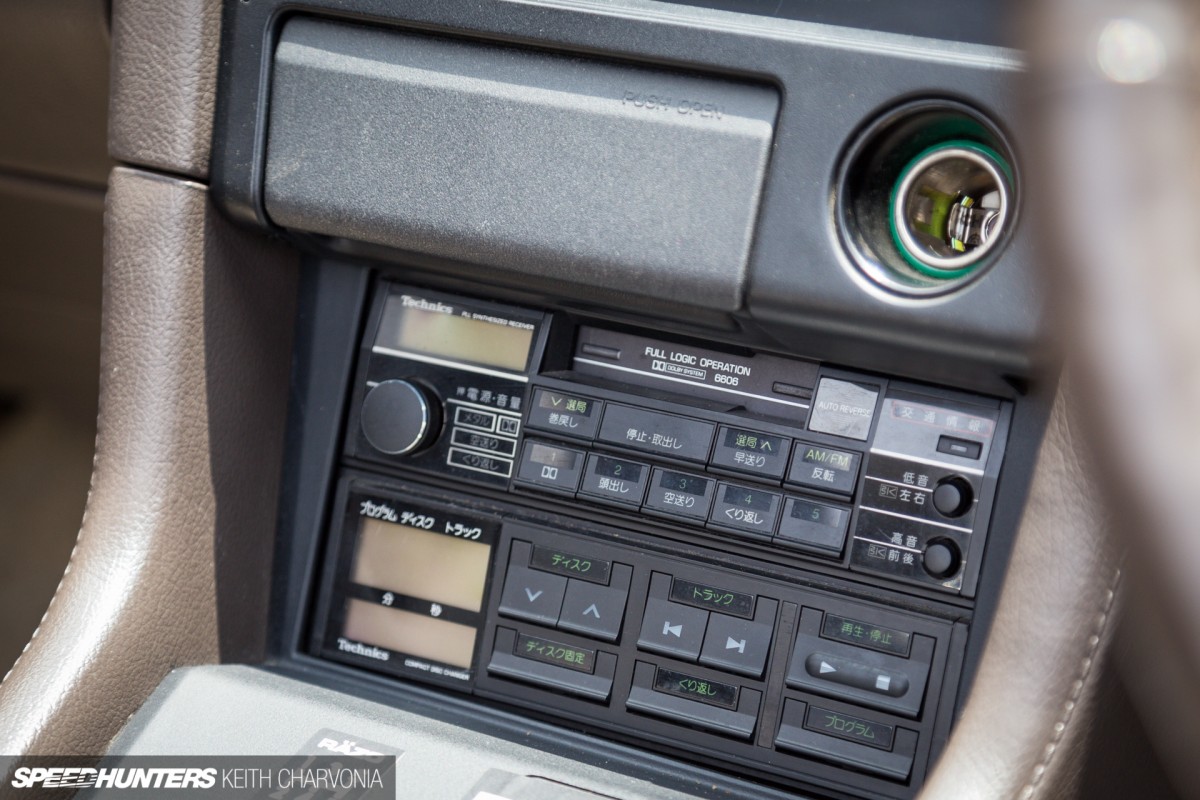 Inside, you can really feel that this car is special, starting with the Japanese text on the factory head unit.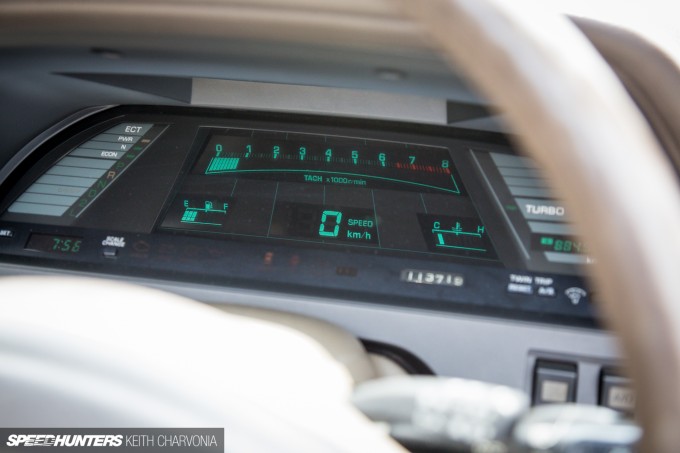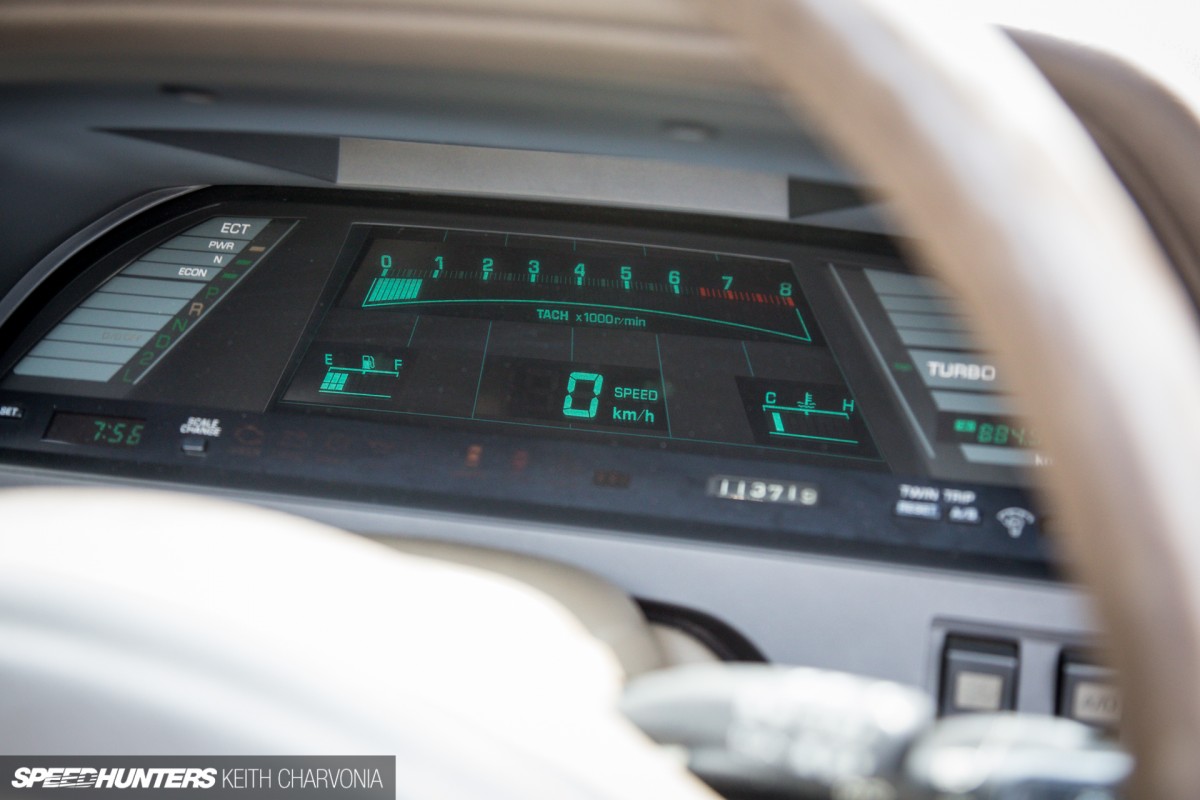 Of course, the LCD dash display is in metric.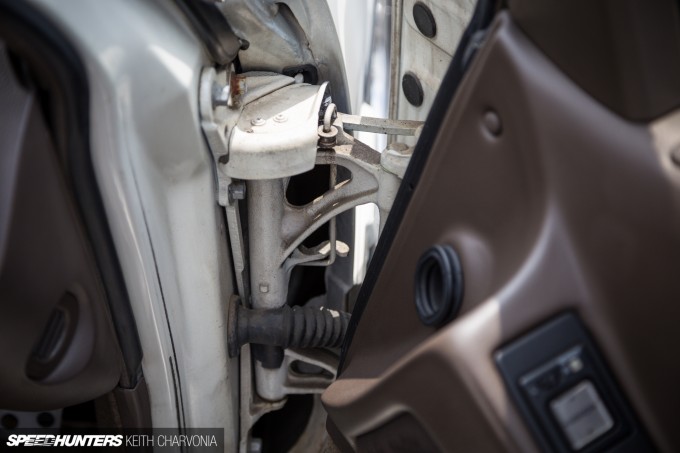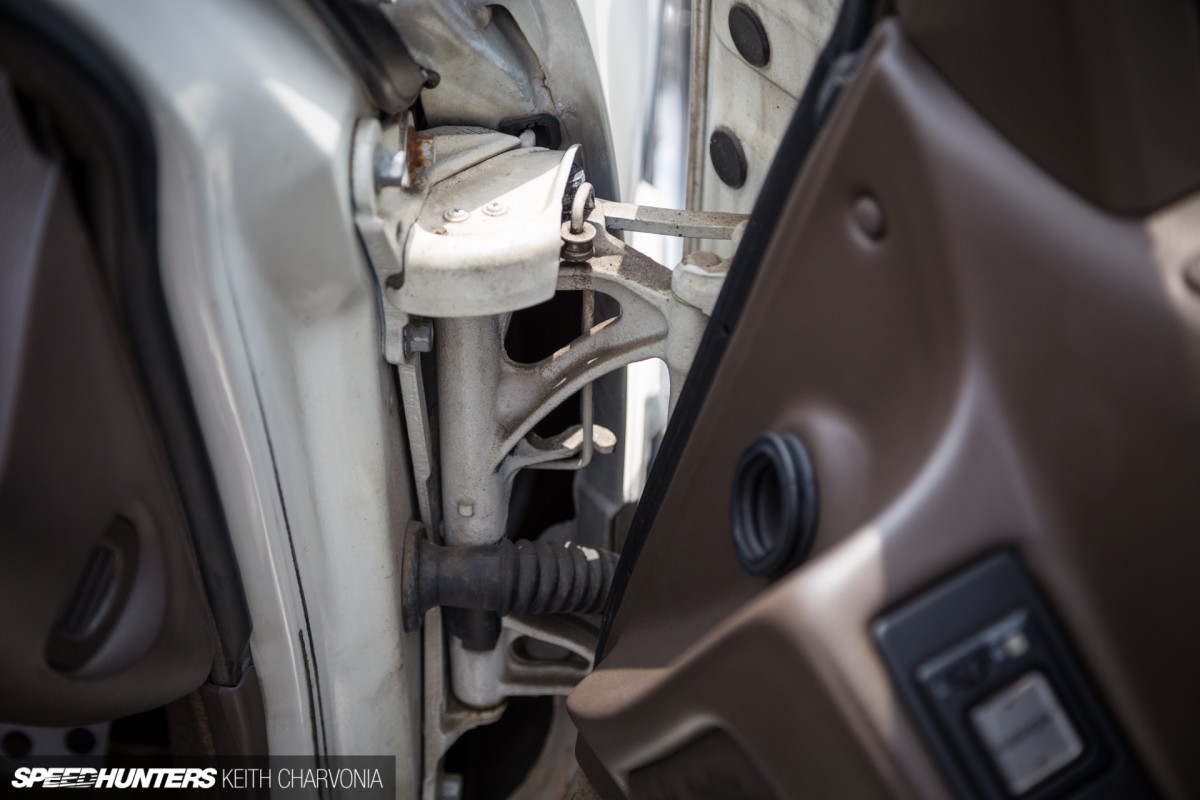 As I photographed the interior I noticed these massive cast door hinges. This is still your typical well-built Toyota, after all.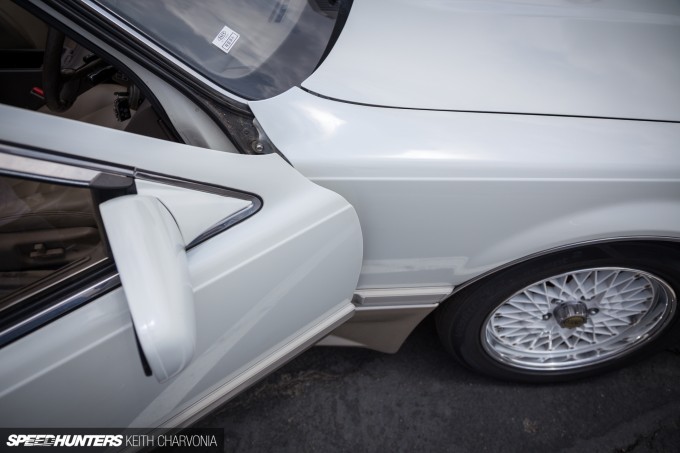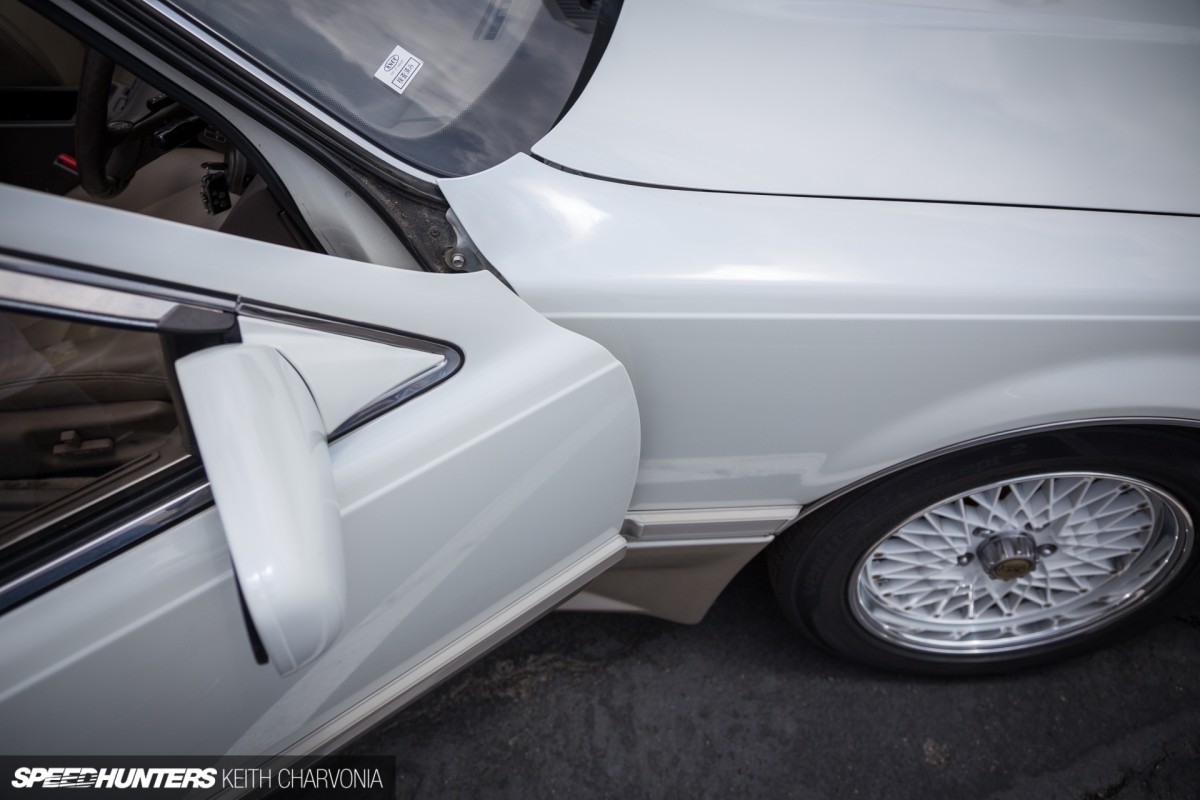 The hinges were fairly complex, allowing the doors to swing away from the body and overlap the front fenders.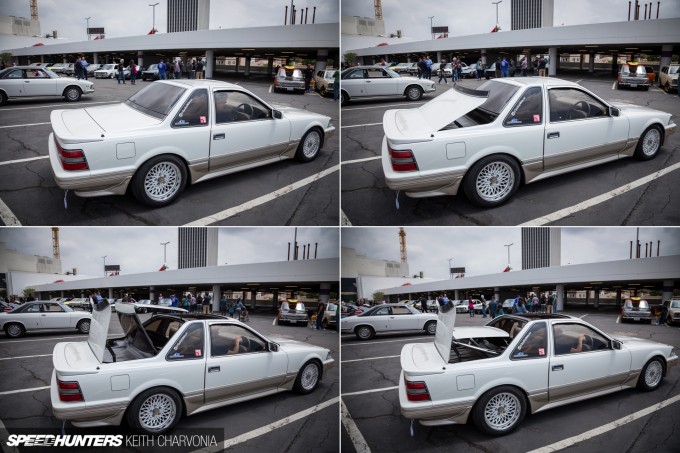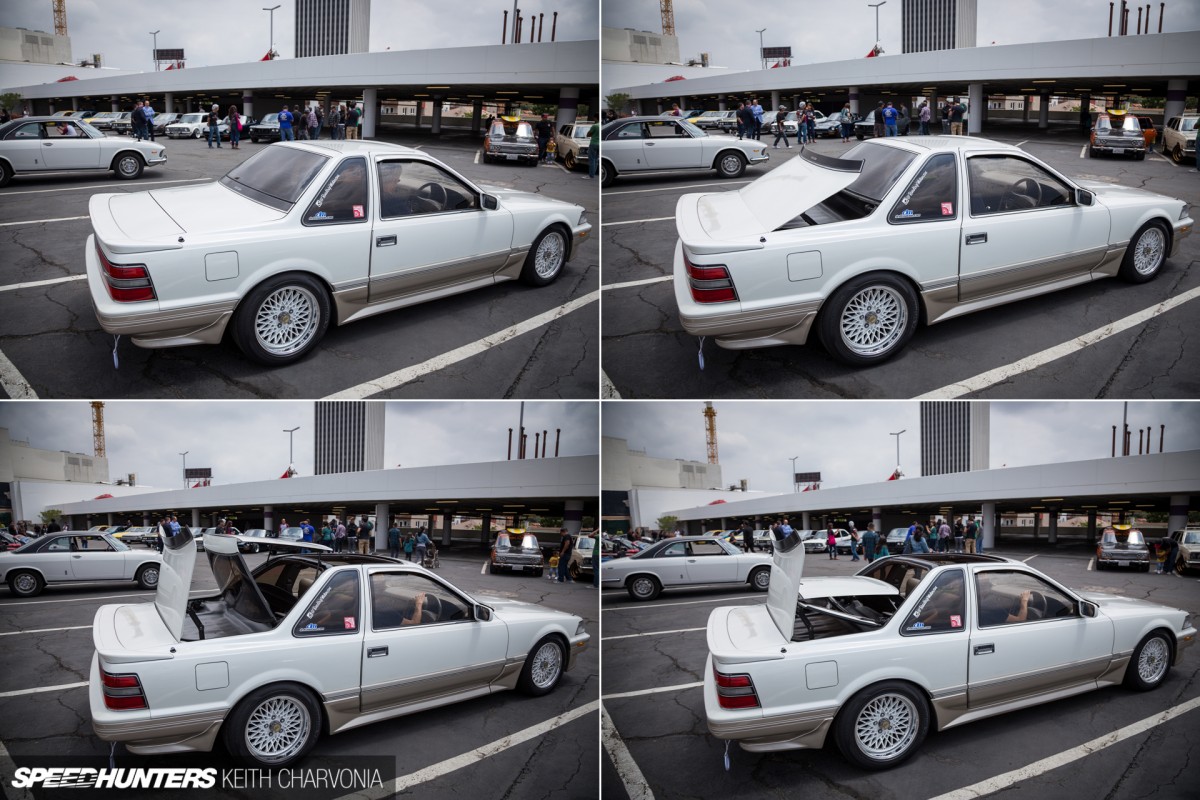 I know, I know, you want to see the roof in action. Bird was kind enough to jump in and demo the folding hardtop for us, instantly drawing a crowd.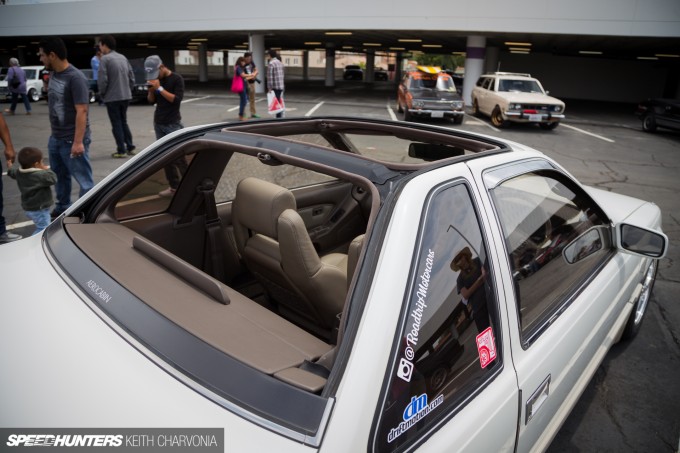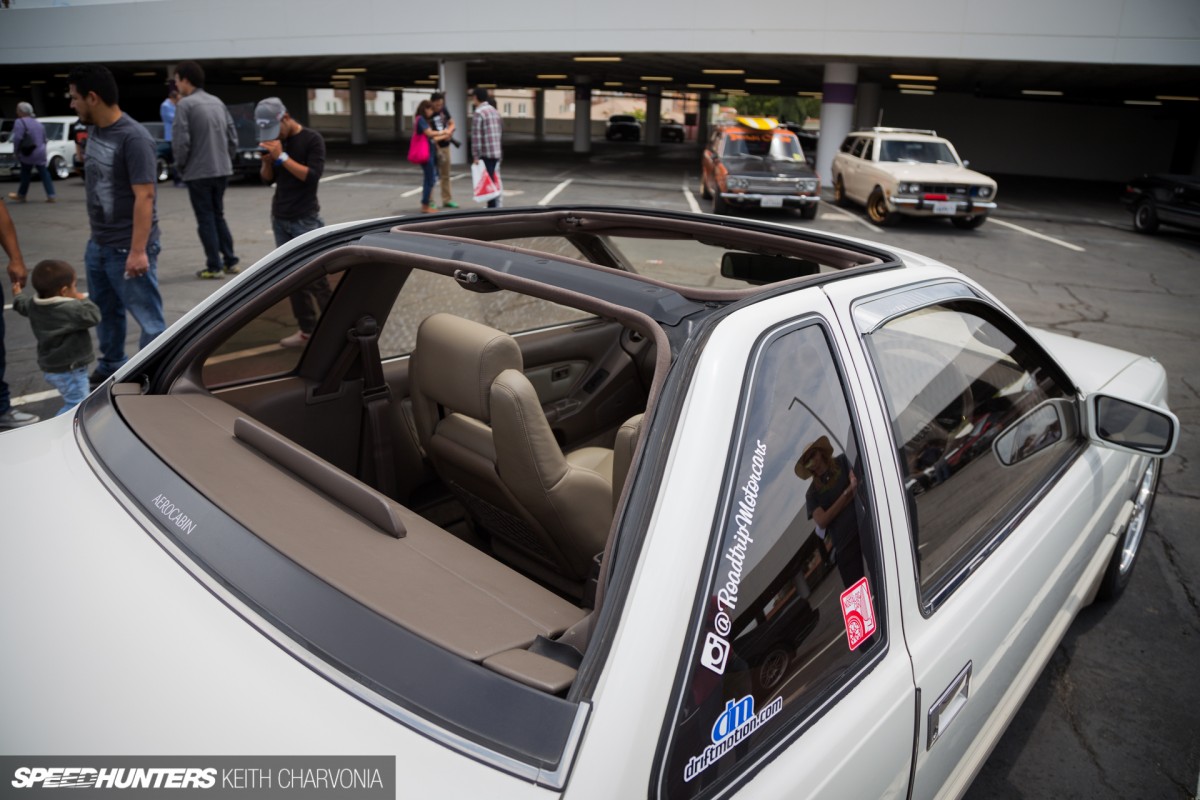 The resulting open air feeling is definitely unique!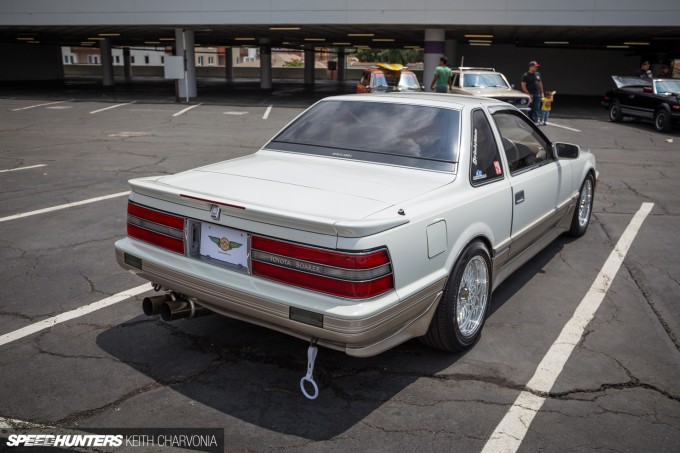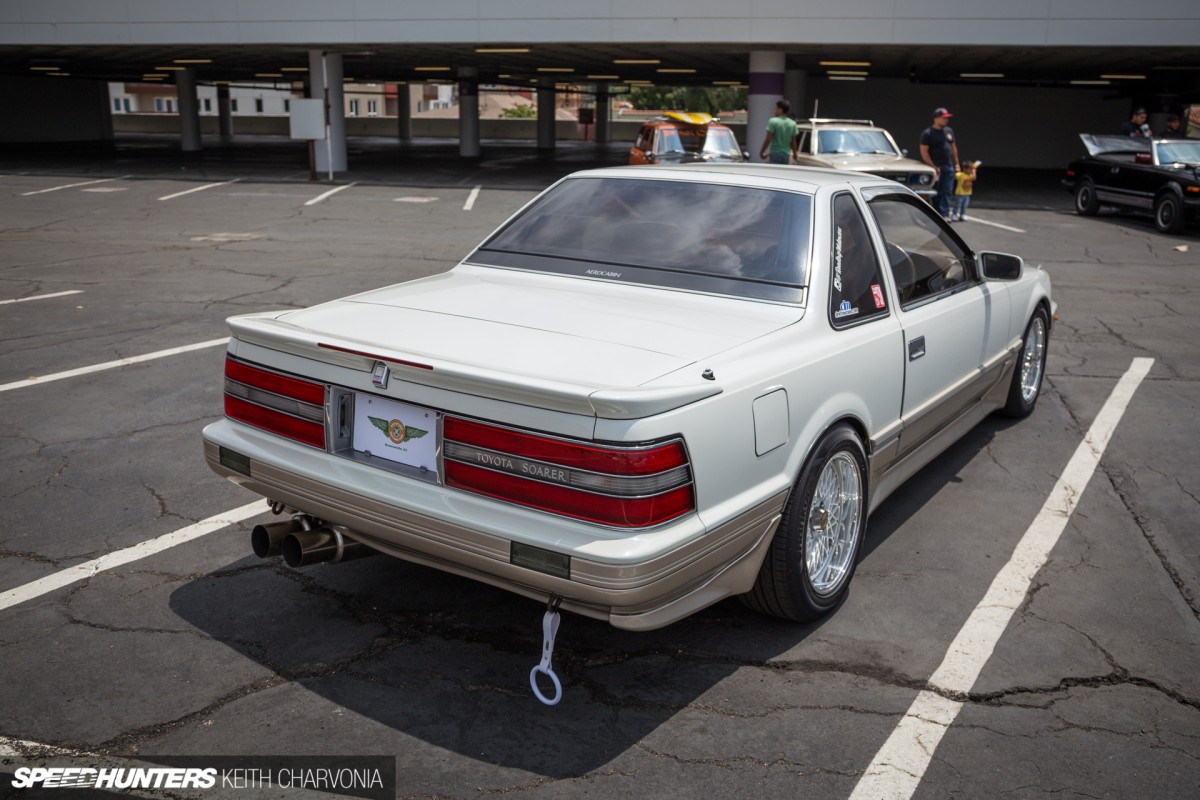 As I mentioned, Bird and Corrine are enthusiasts through and through. They couldn't resist adding a few touches, like 16-inch SSR Formula Mesh wheels (painted the body color), a mild drop, aftermarket taillights and an exhaust.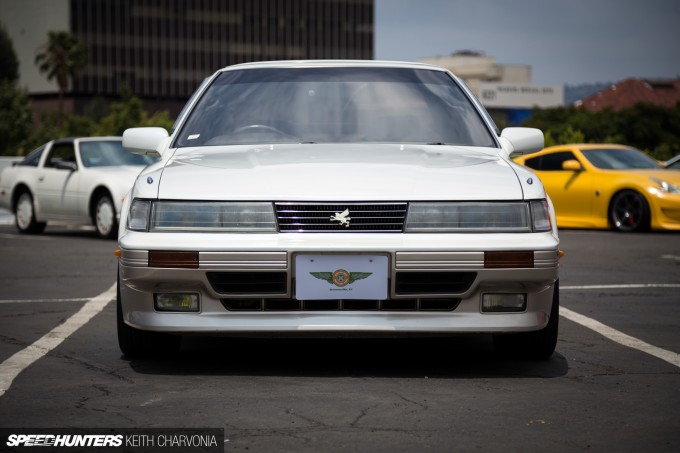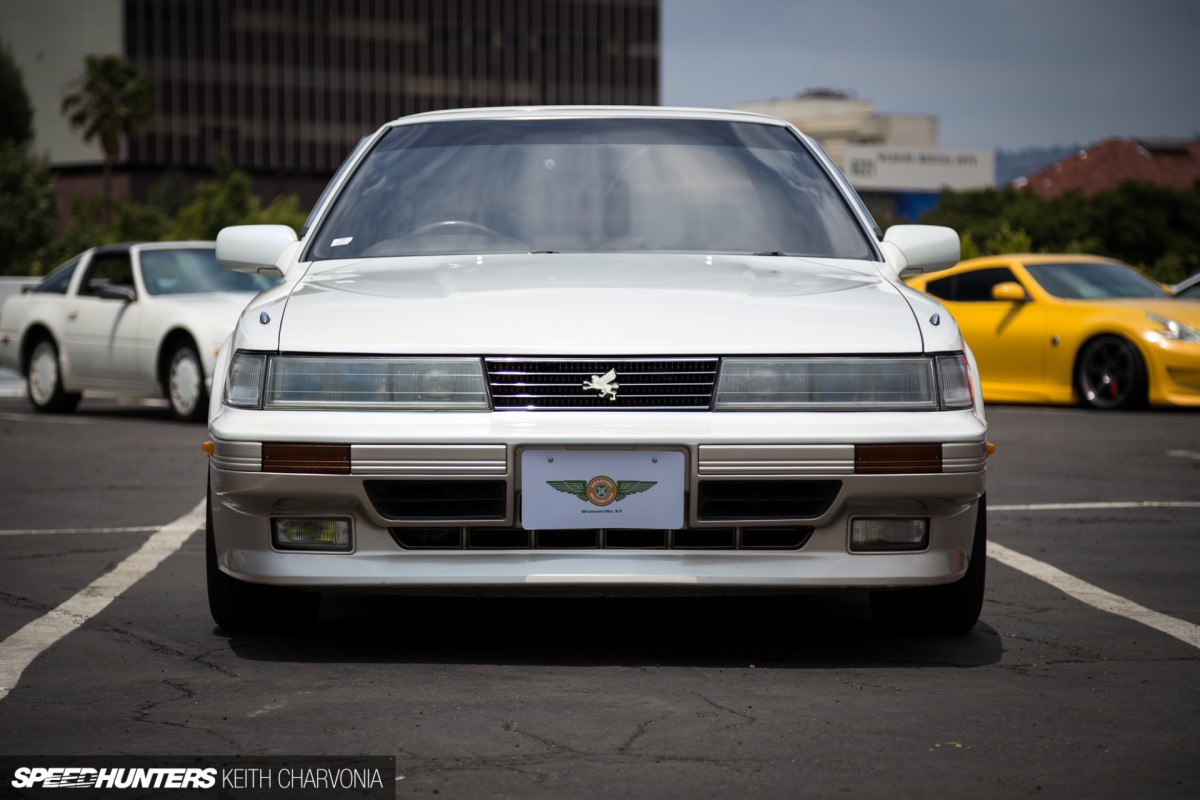 There are many more stories behind Bird and Corrine's adventures importing these cars, so if you want to learn more make sure you check out their blog. It's definitely worth a read.
Keith Charvonia
Instagram: SpeedhuntersKeith
keith@speedhunters.com
Cutting Room Floor