As I walked through the pits of No Fly Zone Arizona a couple of weekends ago, a seemingly stock Supra kept calling to me.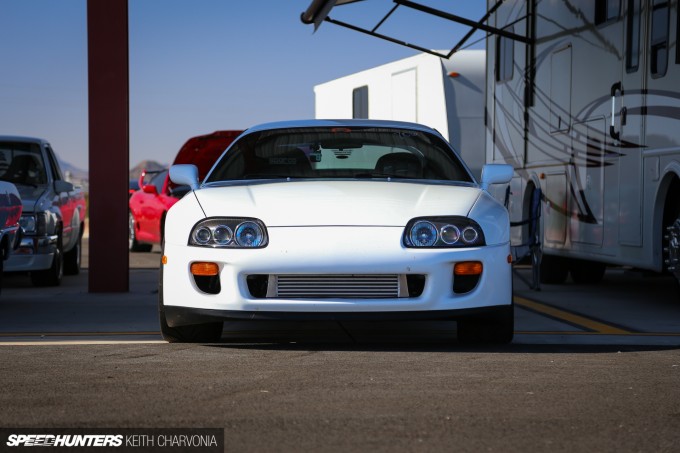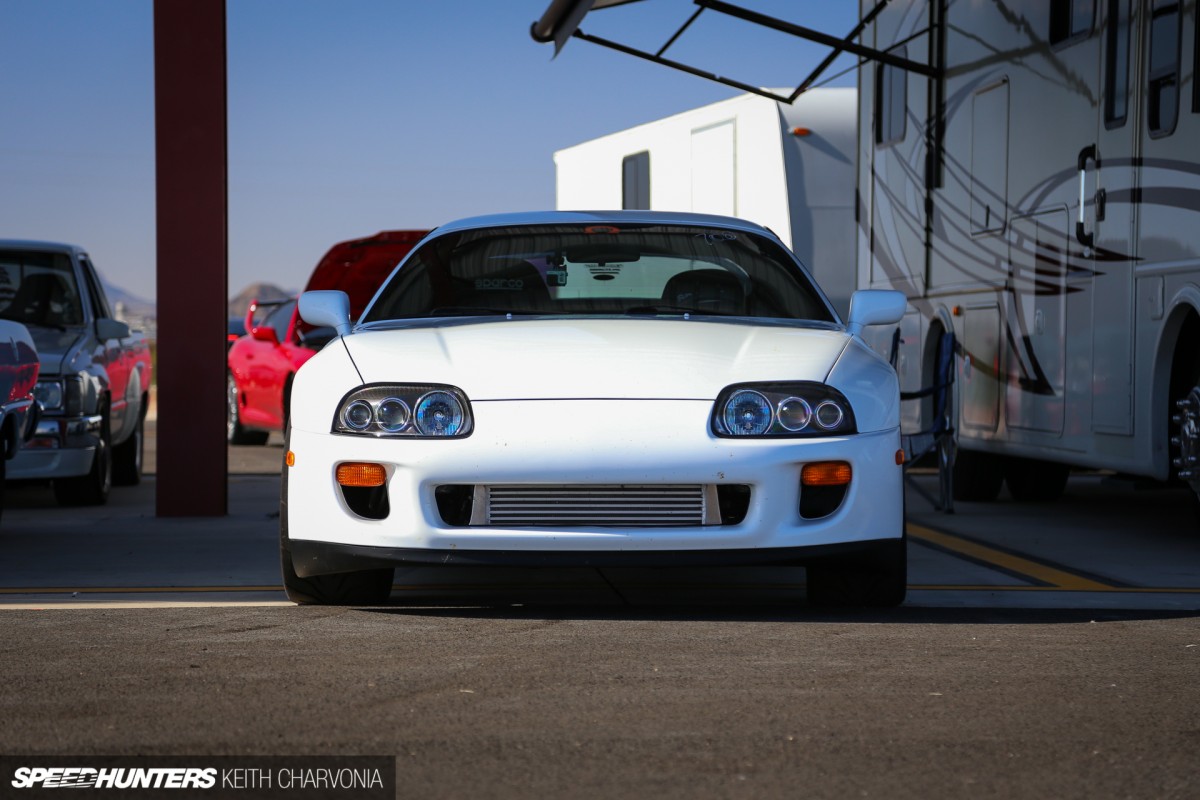 No wild body kit, just an intercooler and a factory spoiler which I've always found robust enough. The tame set of mods left me scratching my head as to why it looked so damn good. Granted, the lines of a MkIV Supra are easy to love, but this one seemed extra clean. Once I found the owner, Aaron Kahn of Driftmotion, I quickly learned why.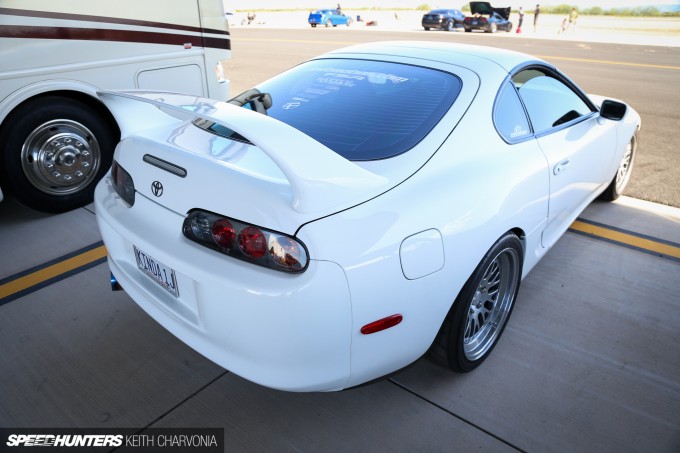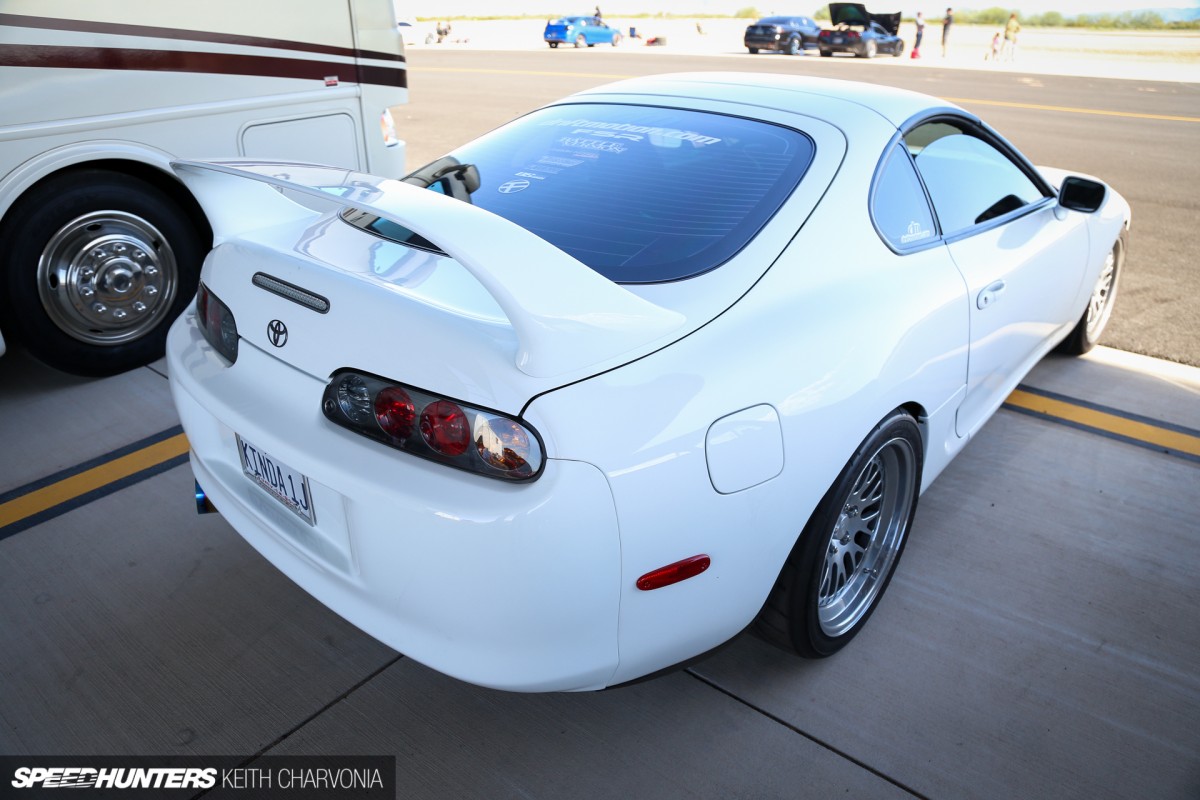 Starting with a rolling shell from 1993, Aaron proceeded to restore the body the same way one might refresh a '60s muscle car. Adding to the clean look are shaved badges, antenna and rear wiper: modifications that you don't notice right away, yet make you wonder why this Supra looks better than all the others you've seen before.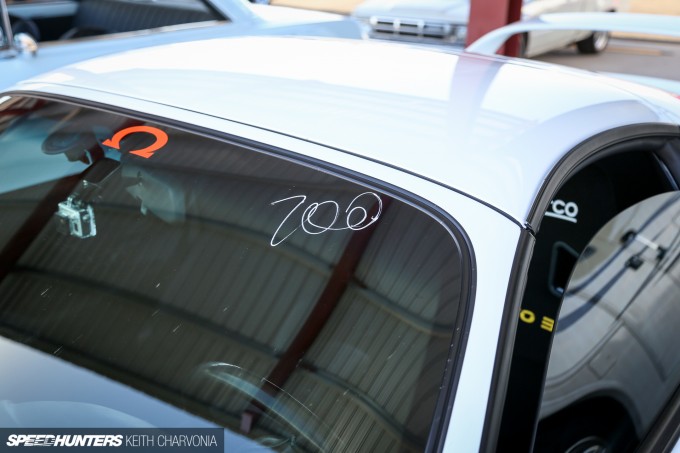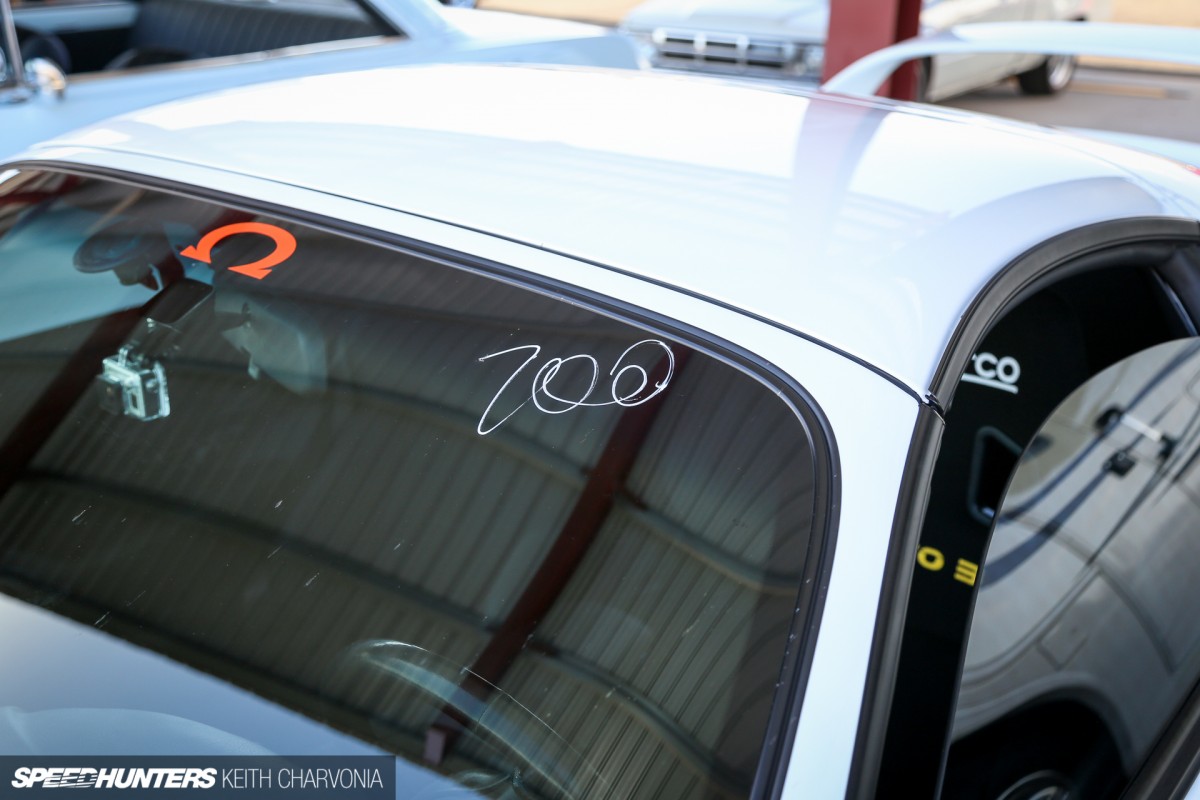 If the work on the exterior was any indication of what lurked beneath, then I knew I was in luck. The windshield modestly announced 700 wheel horsepower – not a crazy number for a Supra at all, but still indicative that it had been warmed over. It's more than that though.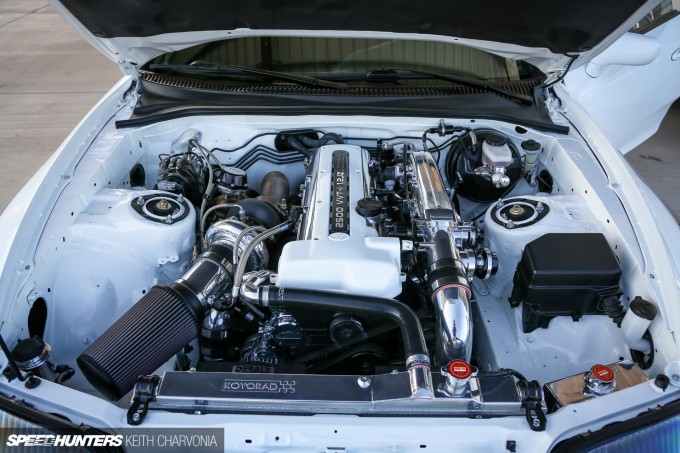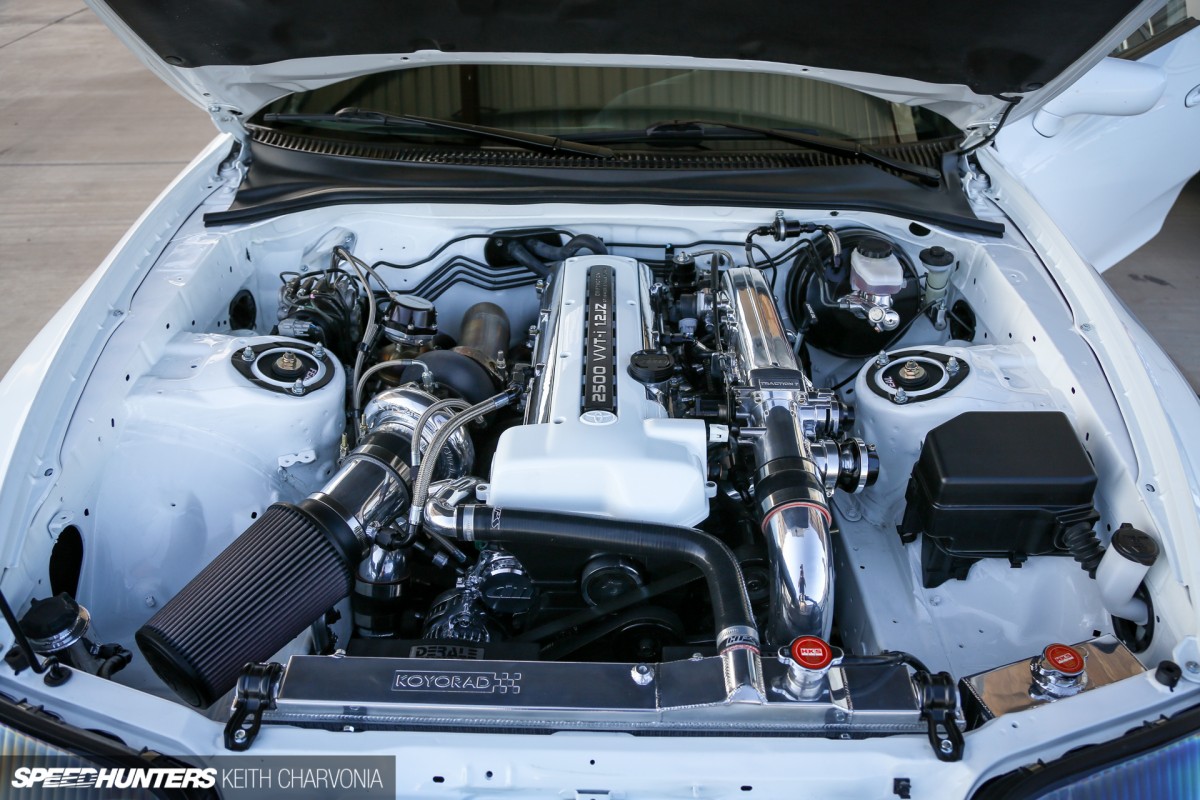 Popping the hood, Aaron showed me his brainchild: a 2JZ VVTi head sitting atop a 1JZ block, both sourced from Japan to create a downsized 2.5-liter with a single turbo hanging off the side. At first that might seems a little backwards considering the car's original base, but as Aaron explains, there's reasoning behind it. "The 2JZ head has bigger ports and a bigger intake and throttle body, stock. The 1JZ has that short-stroke crank and loves to rev all day. We talked about the premise of it about seven years ago and heard rumors of someone trying it, but we couldn't find anyone who had ever built one. Plus when you hear it, you will know why – it sounds amazing."
Next, a hidden harness was custom built, and lots of things painted and polished. The combo was tuned by FSR Motorsports to 727hp and 638lb/ft, and the Supra went 168.5mph (271km/h) in the half-mile right before I shot these pictures.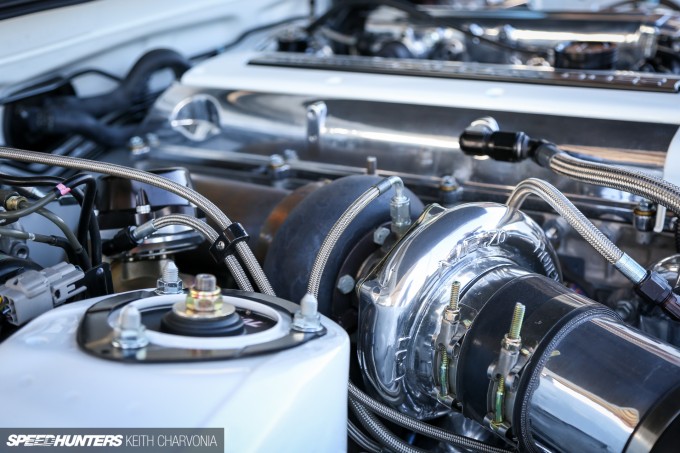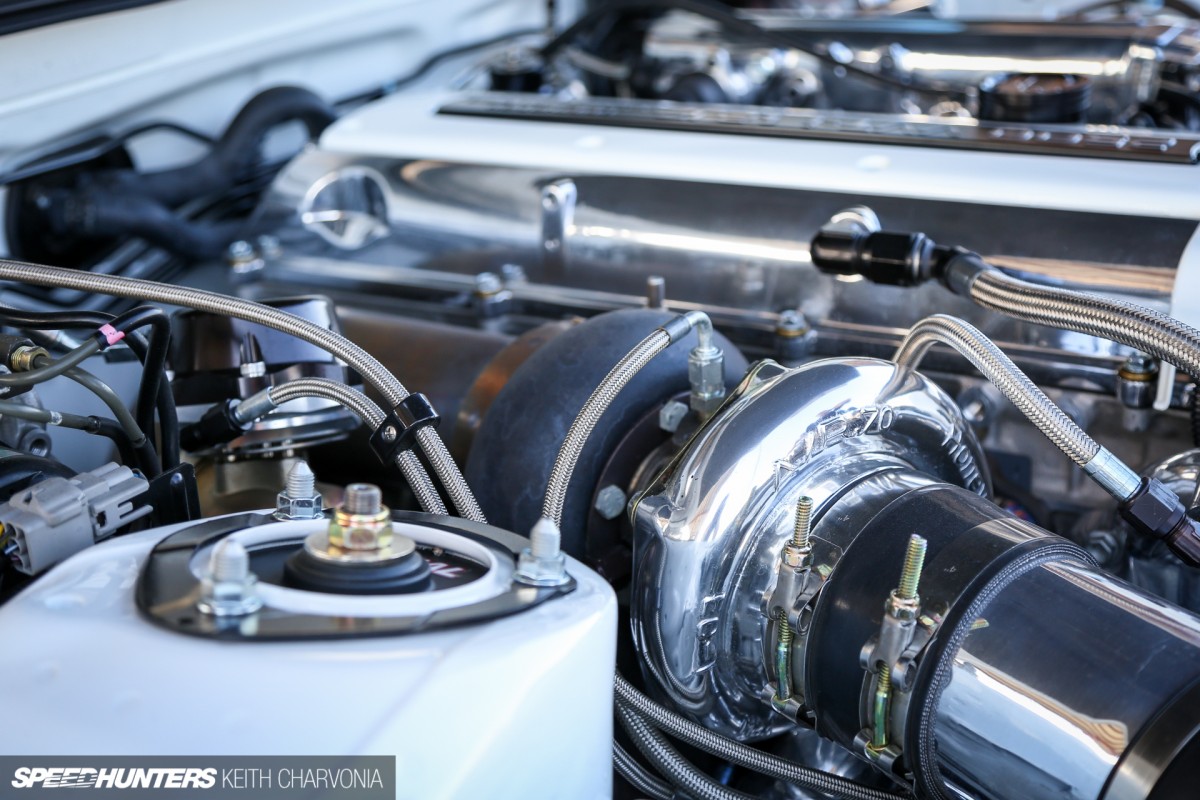 The turbo carries its own unique part number, GTX6465R, to describe the bespoke combination of hot and cold side parts that Driftmotion has come up with, and reminiscent of the way legendary JDM tuners like HKS and GReddy spec their own turbos too.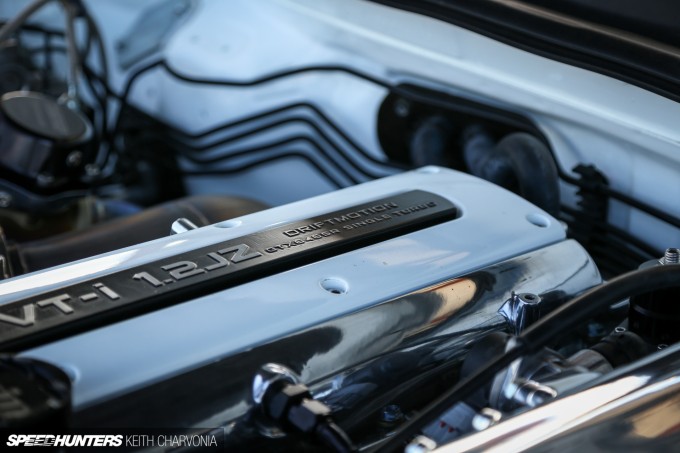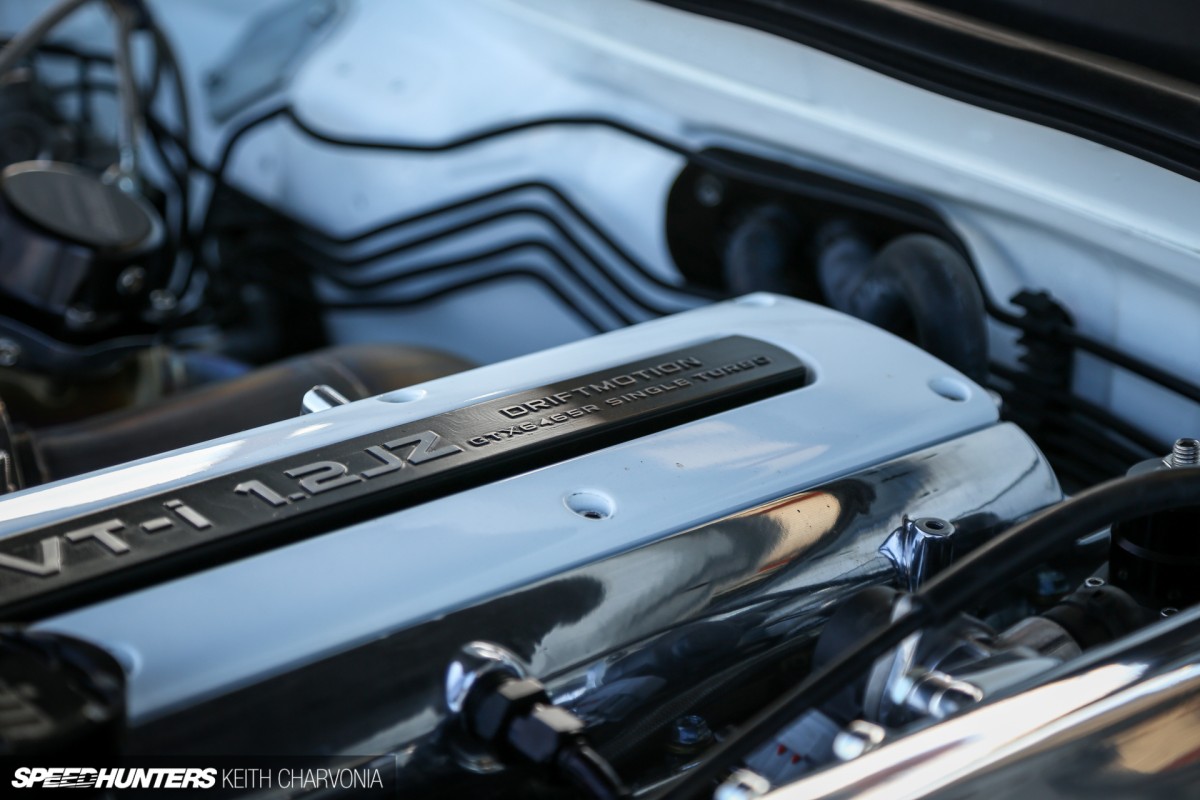 A custom plug cover was even milled to describe the custom motor, but the factory font was employed to fool anyone who's not paying attention. Inside sit stock 2JZ cams, CP forged pistons, Tomei rods and a Brian Crower valvetrain. Nothing too crazy, just reliable power-making gear in a great looking, factory-but-not package.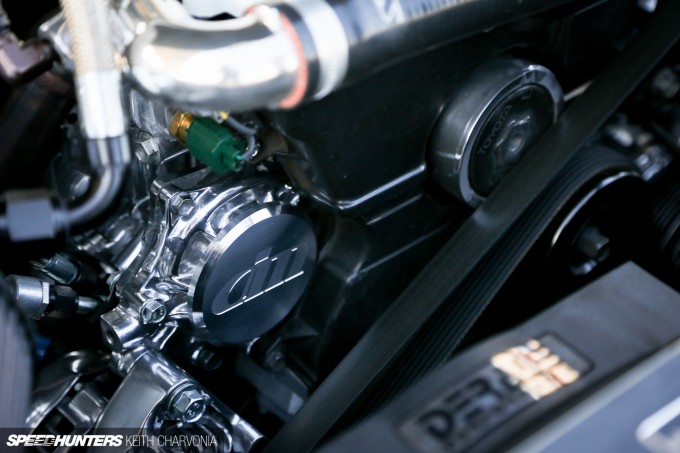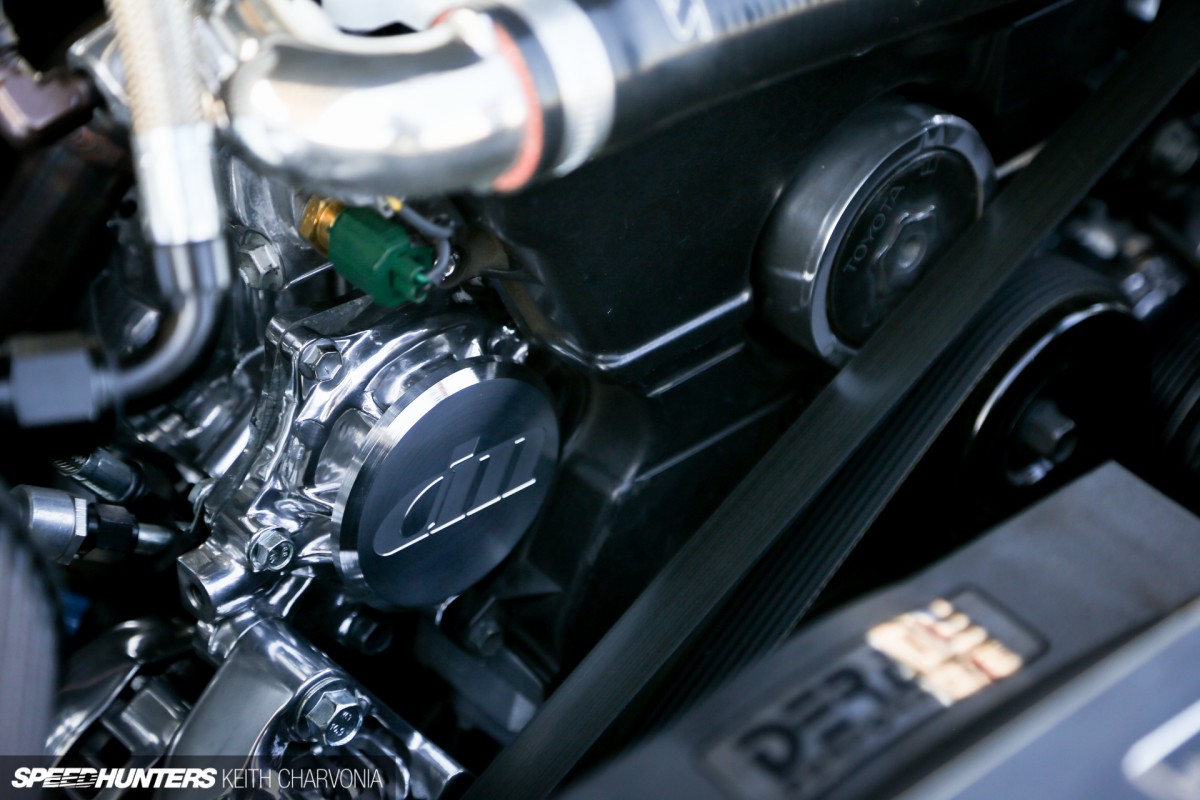 The tricks continue under the hood, with parts like this CNC-machined water pump block-off. The power steering pump has also been deleted, with an electric version from an MR2 hidden away instead. Big electric fans, a 55gpm Meziere electric water pump and a monster MagnaFuel fuel pump all create a cumulative draw that requires a 240-amp alternator. Oh, and the AC works too…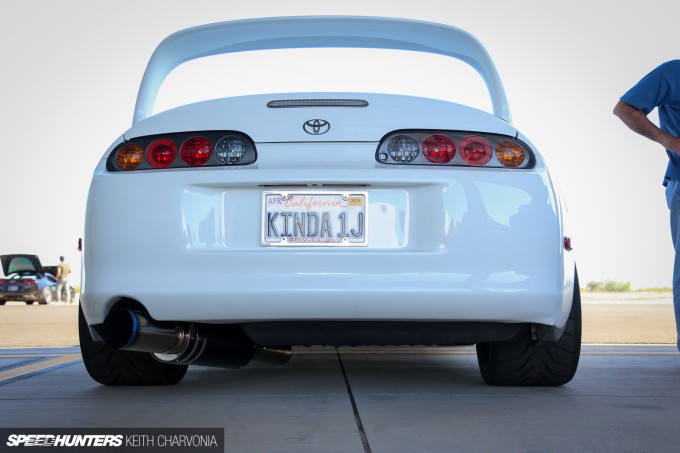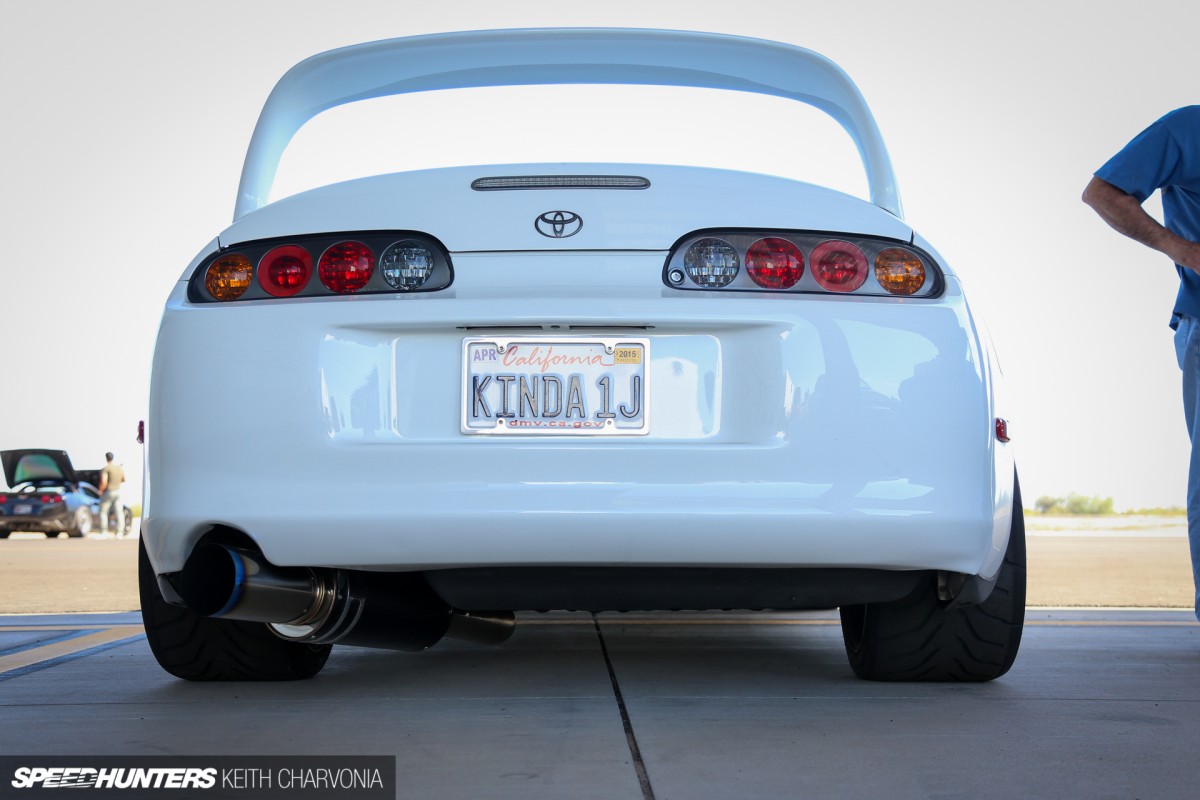 While he was restoring the '93 shell, Aaron went ahead and ordered all new trim, glass and lights too. The result is a factory-fresh Supra that you just can't find anymore. Have we entered the days of resto-modding '90s Japanese sportscars? I think so.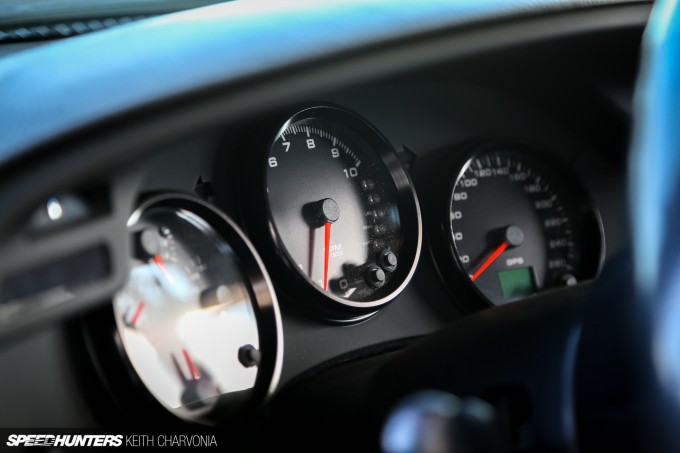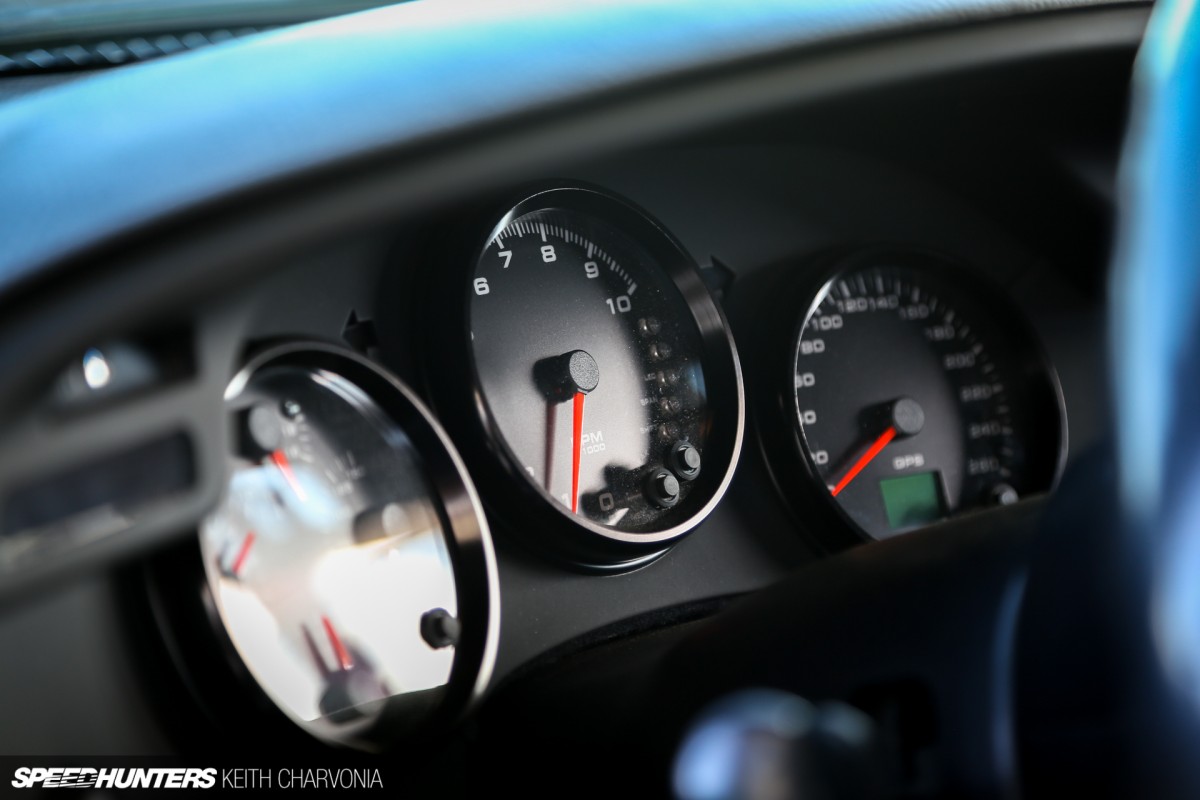 Inside, you'll find the interior mostly stock, save for a set of Sparco seats and a GPS-guided gauge package from Power House Racing. The speedo goes to 260mph and the tach taunts you with a 10,000rpm dial and integrated shift lights. Again, extra effort was made to source or restore the factory plastic bits to their original glory.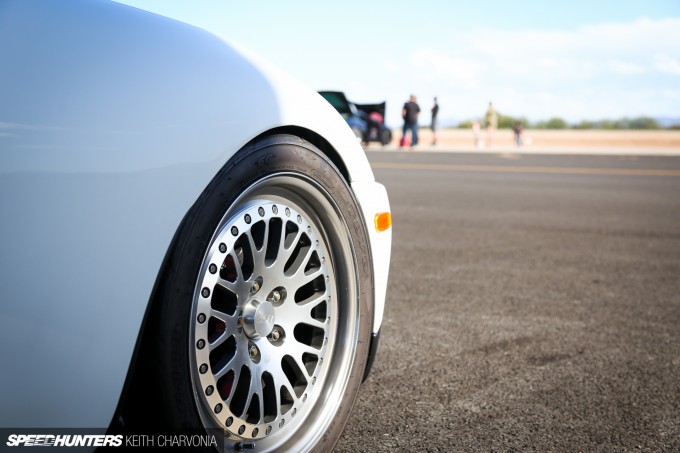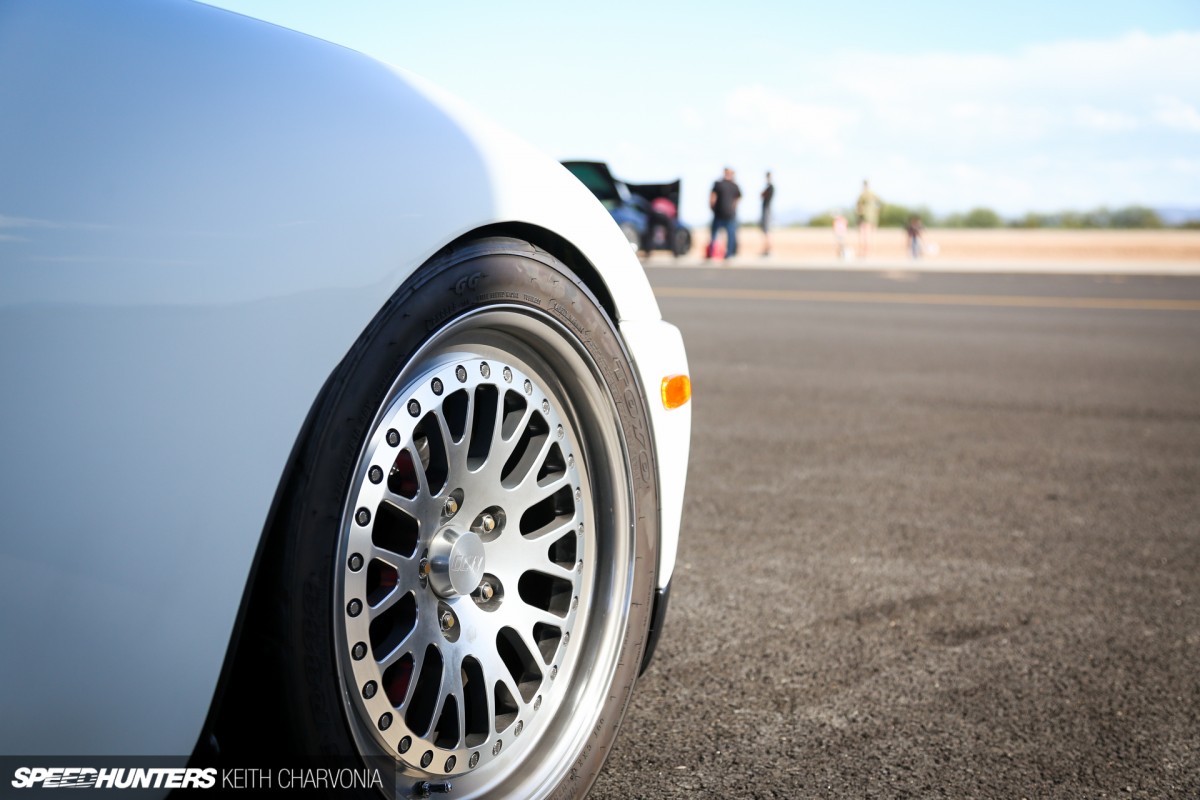 Finishing off the look are a set of 18-inch CCW Classics – 10 inches wide in front and 11.5 out back.
Other upgrades include a JDM 6-speed with OS Giken LSD (for the taller gears), FEAL coilovers, a catalog-worth of Battle Version suspension and a full set of Wilwoods. More importantly, it all adds up to a functional, fast and totally streetable combination that a lot of us would love to own.
Keith Charvonia
Instagram: SpeedhuntersKeith
keith@speedhunters.com
Cutting Room Floor