Sometimes it seems like things are just meant to happen. I've got a neighbour who owns an '02 Jaguar S Type; on the outside it seems like a proper old man's car, but the thing has a 4.2-litre V8 lump and factory-fitted BBS rims. There's something about it that makes me plot and scheme… One of these trad-style Big Cats would make an awesome base and you can pick them up for next to nothing. I was thinking old school Broadspeed XJ mixed in with the look of the V8-Star S-Type silhouette racer: big and bluff, wide and low, stupid quick – something uncompromising and out of the ordinary.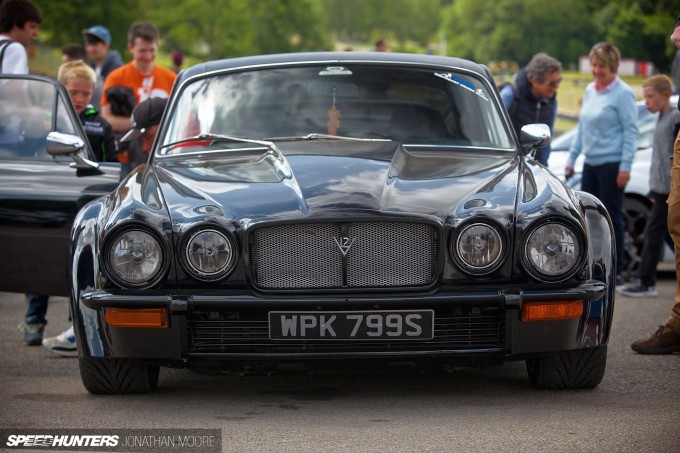 So when I came across this V12 monster at Tunerfest, I couldn't have been happier. This was almost exactly the look I'd been daydreaming about. Even better, it will drive purists apoplectic with rage, as this was no regular '70s XJ. It was the car that Jaguar revived the defunct Daimler name for back in 1972: the top of the range Daimler Double-Six.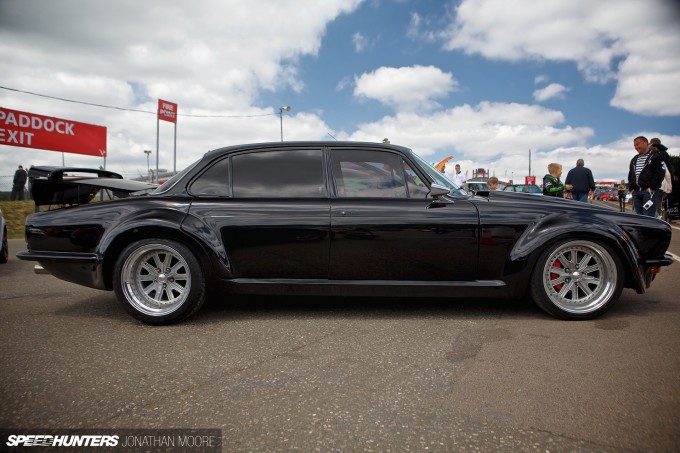 Based on a '78 model, the owner has carried out a huge amount of work. He remodelled the body lines, pushing out the fenders and hand-moulding new steel panels to contain the huge split rims. I love their hybrid look – racing dish combined with pseudo knock-off centres, fitted with 235/35R18 Toyo rubber.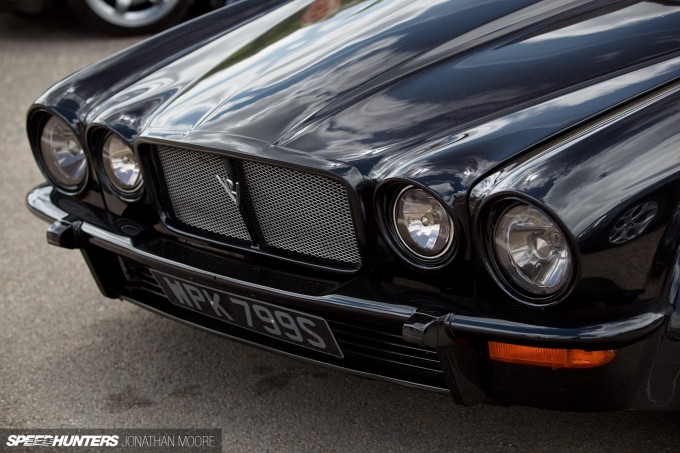 The nose is perfect. Whereas the more modern S-Type's bonnet had a bit of a jelly-mould take on the continuation of the quad-headlight lines, the Daimler has the definitive aggressive look. The clearly defined radii rake back along the bonnet; the grille is dark and brooding, perfectly framing the classic V12 badge.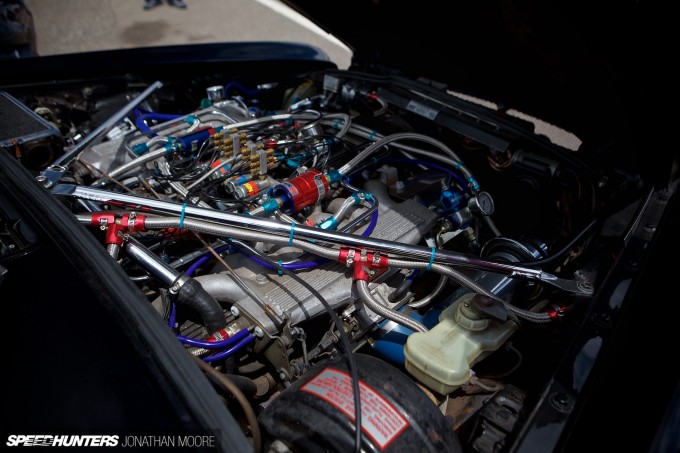 I'd been so busy admiring the overall look, I hadn't even stopped to think about what might be under the bonnet. The 5.3-litre V12 that it came with – a classic of the era – made it a bruiser out of the blocks: a howling banshee, a gentleman thug.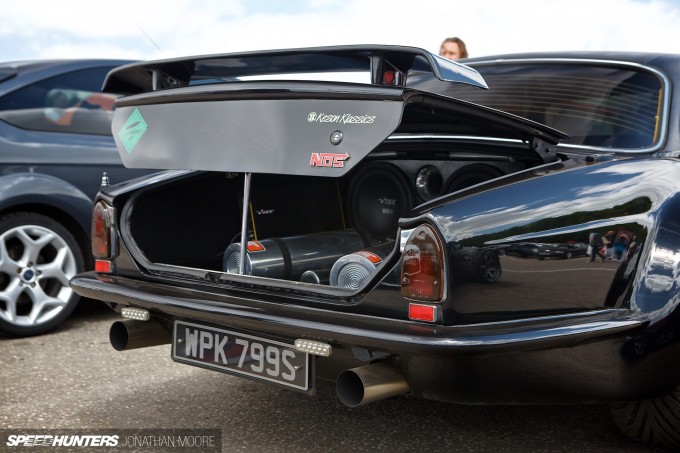 But when I got to the canted-open rear, I couldn't help but laugh in surprise. The Daimler packed dual Nitrous Oxide Systems tanks, 20-pounds of N2O per bottle, enough to punch it into orbit.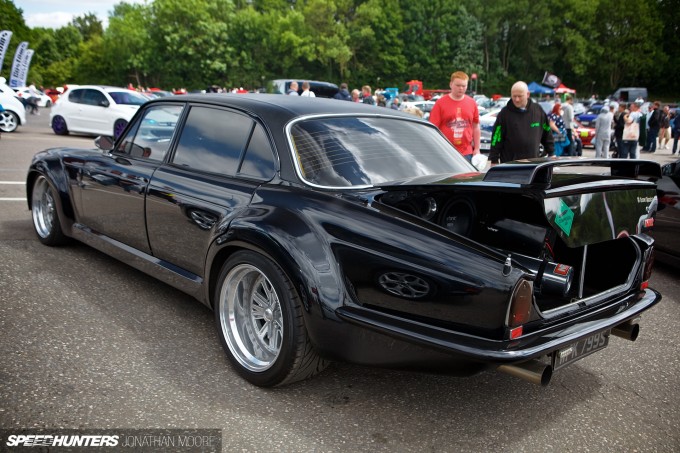 Uprated suspension and a Quaife racing diff help keep it all under control. It's a heavy car of course, and hardly something that you'd be looking to destroy lap times with – the auto 'box being another factor. But this car is more about the manner in which you do things, and being propelled forward by a nitrous-injected V12 must be a glorious and frankly terrifying experience. This is a Jaguar after all – just a Jaguar from Mordor.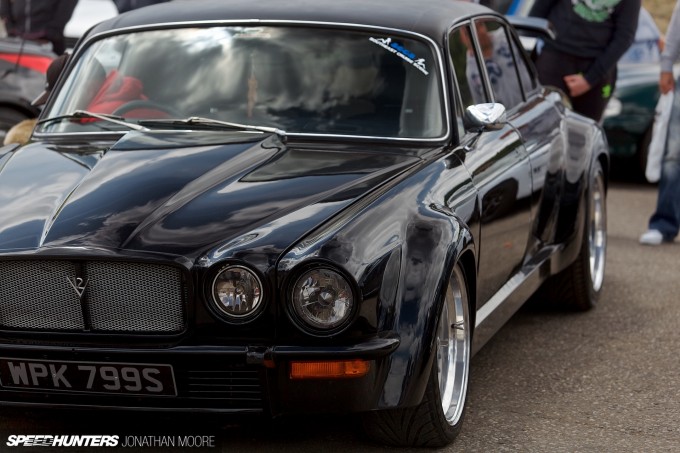 The interior has been fully reupholstered, and yet another great detail is how the original black vinyl roof has been kept. The Daimler's only done 36,000 miles from new as well – which is amazing for a 37-year-old Jag, and especially one that's for sale. Thank god I left my credit cards at home…
Jonathan Moore
Instagram: speedhunters_jonathan
jonathan@speedhunters.com