I couldn't possibly come away from Art Of Speed without bringing you at least one spotlight on a Bug. Volkswagen's legendary 'people's car' seems to be popular wherever you go in the world, and it's no different in Malaysia. There were quite a few examples present at the KL show – from super-clean, faithful ambassadors of recognised styles, to more quirky interpretations.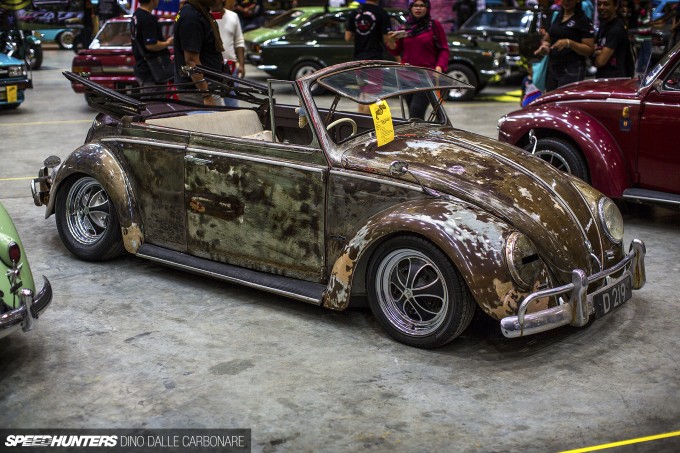 But it was this drop-top that caught my eye – or more specifically, its ratted-out look that ensured it stood out against an impressive selection of similar rides. Plus it was winking at me!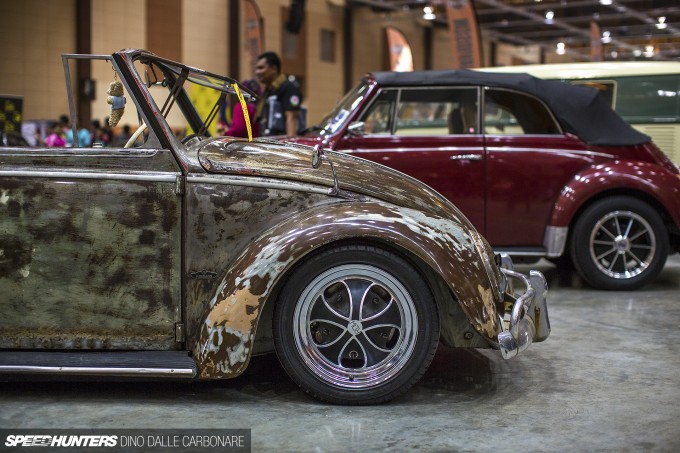 As I got closer however, I realised that there wasn't really anything too ratty about the car – only the bits its creator chose to highlight that way.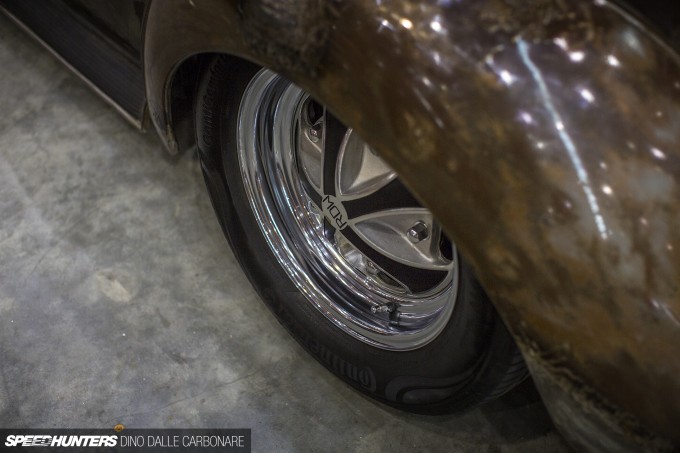 I noticed there were a few other Bugs at the event on Randar (RDW) Black Spokes – a favourite wheel in the air-cooled world, and one that gave a touch of contrast against the barn-find style theme exterior.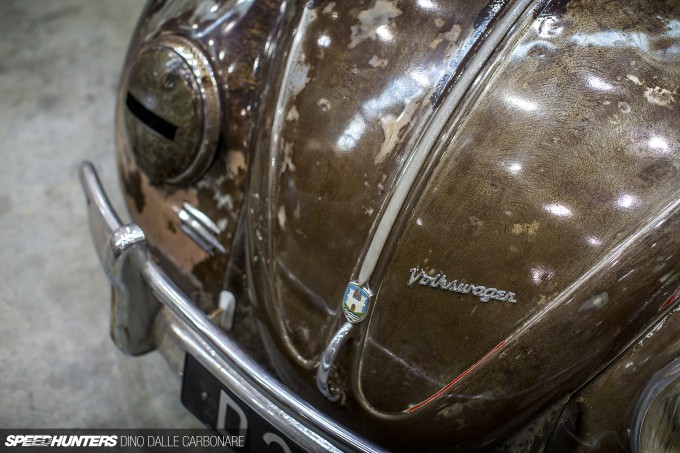 The finish is a combination of sanded colour, primer and filler, as well as the odd spot of corroded surface, all beautifully preserved thanks to a few coats of clear, which add an almost unexpected shine to the car.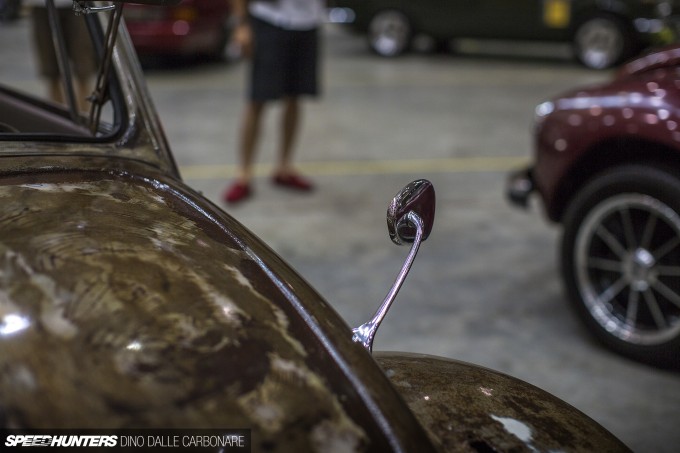 Despite probably being totally impractical, I really like the old fashioned fender-mounted mirrors.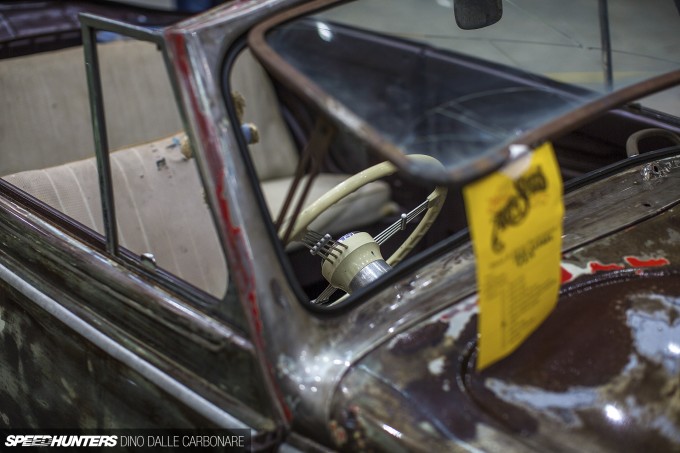 It might be a cabrio, but if having a constant breeze running through your hair isn't quite enough, this car has also been fitted with a Safari-type windshield.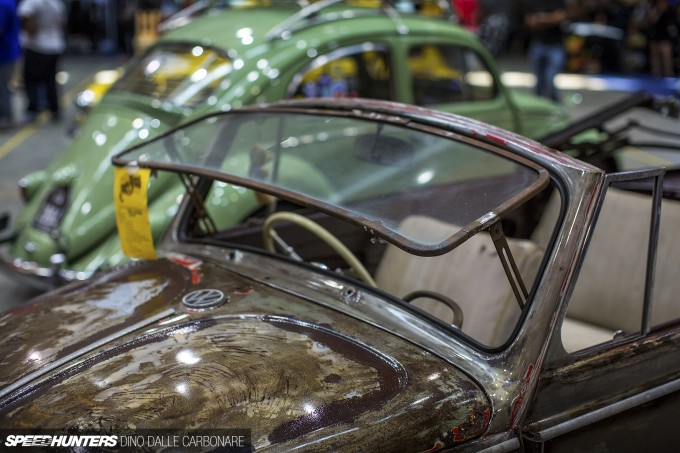 It's mounted on a couple of hinges and can be pushed out in much the same way as a VW Bus with a factory setup.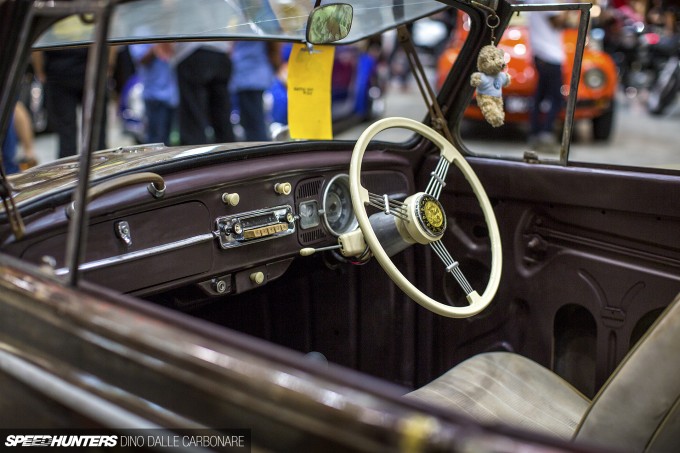 I really liked the cabin too – it keeps the simple touches of this late-1960s model, but echoes the exterior rat-style through details like a satin finish on the dash and a lot of exposed metal elsewhere, including the doors and the floor.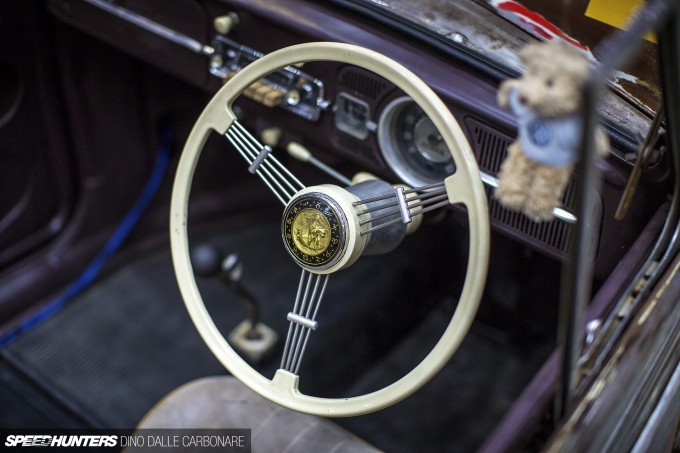 The white classic Banjo steering wheel is a very well-chosen addition – an instant custom touch with the right look and feel.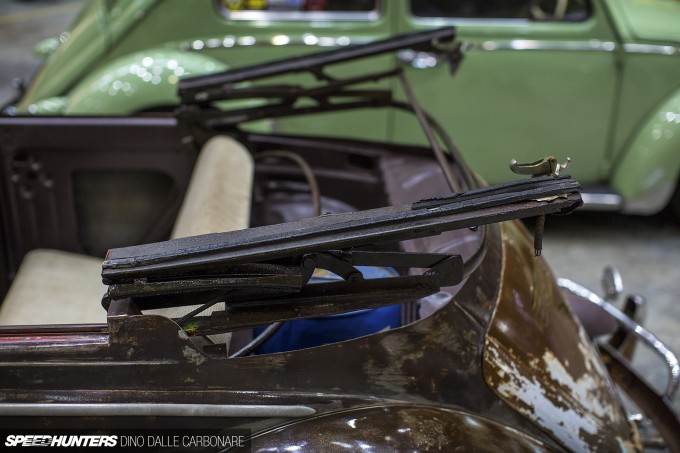 The rat image is taken all the way to the back where the metal frame and hinging of the roof is totally exposed, and not actually fitted with any sort of canopy or fabric. In that respect, it sort of makes this Beetle a roadster rather than a cabrio. For full effect though, maybe the mechanism could be extended to create a skeleton roof?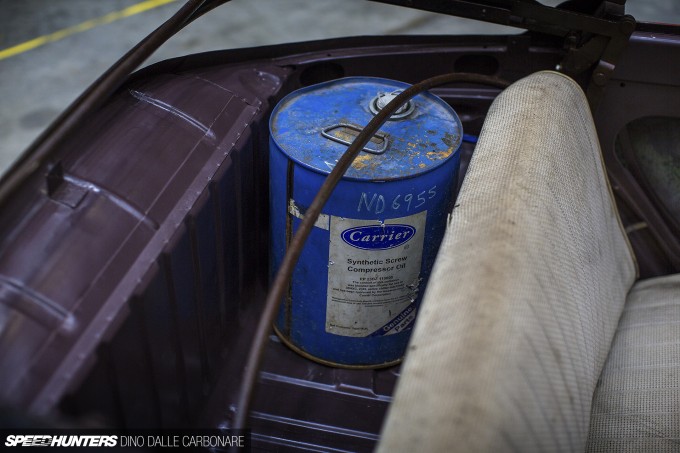 The lack of a folded canopy means that trunk space is very easily accessed, so getting to all the oil canisters stored back there is not an issue.
It's not easy to create something original with a car like the Beetle, as over many decades they have been modified in every possible flavour. But this one had something curious about it, and again I really felt it was a great representation of the way Malaysians approach their custom cars. The question is, what do you make of it?
Dino Dalle Carbonare
Instagram: speedhunters_dino
dino@speedhunters.com