Art Of Custom
Once again I've come away from Malaysia with a smile on my face – this is place that continues to impress me for a variety of reasons. First up it's the mix of cultures this the country is made up from. It creates an impressively diverse society that embraces variety in daily life, business, food, religion – you name it. It's probably at the core of why Malaysia's car scene is also so curiously varied. There's a little bit of everything, but if it wasn't for shows like Art of Speed, very few people outside this South East Asian nation would ever know.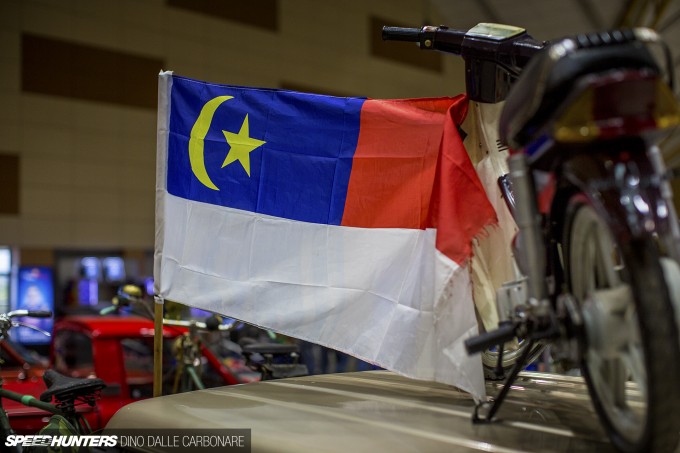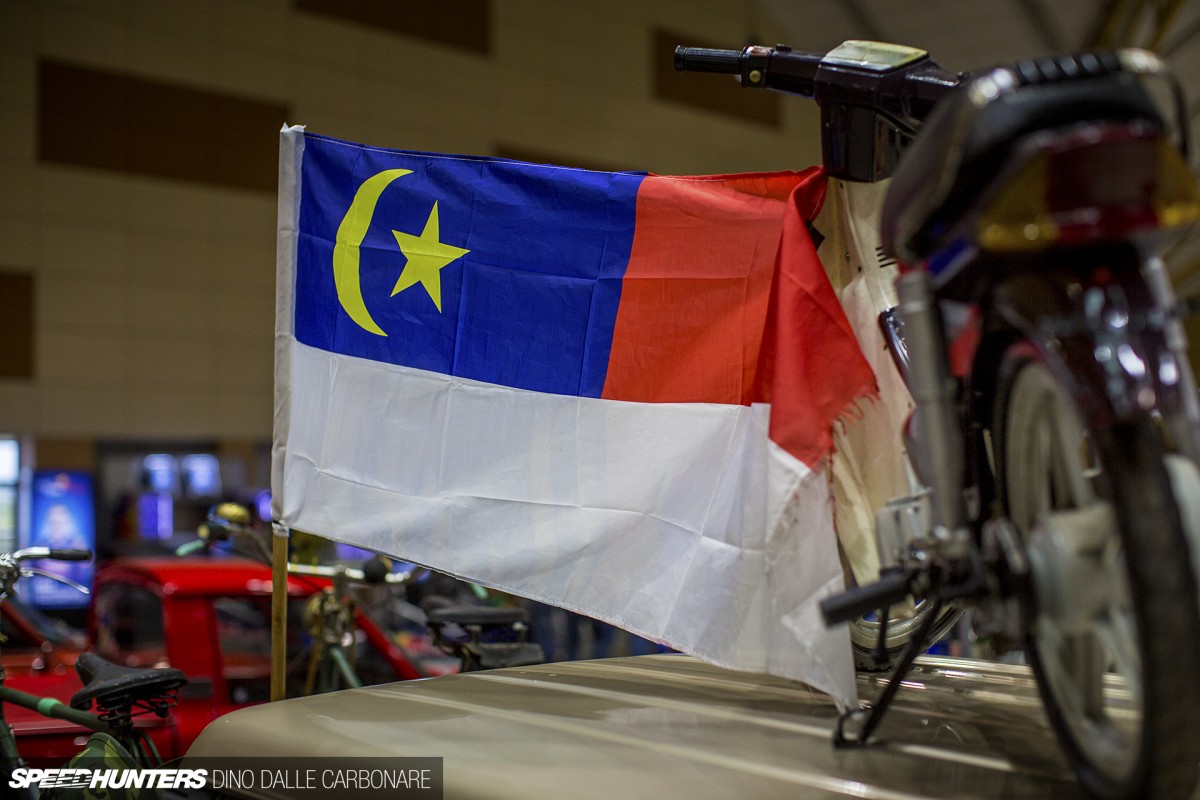 I mentioned last year how Malaysian enthusiasts are hampered by some of the most ludicrous taxes on the planet when it comes to buying cars. By making those models that we all love and lust over typically double – or in some cases even triple the price of what us 'lucky' folks in Japan or the US may pay, the government tries to keep most of the business for the domestic makes. It's an interesting way of doing things, which has resulted in creating a rather homogenous carscape peppered by the oddball import that only the wealthy could ever consider owning.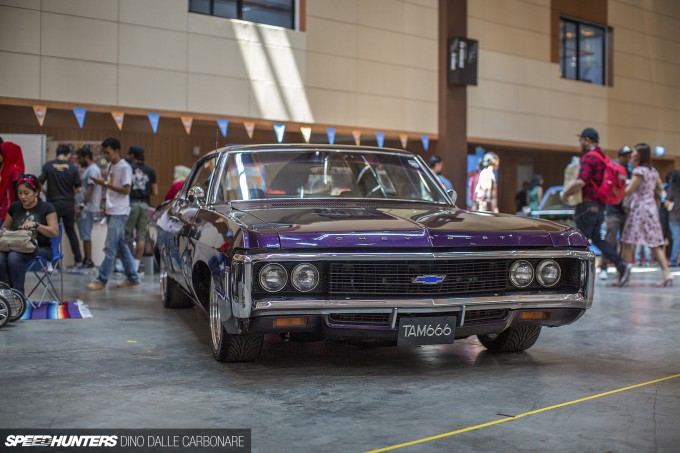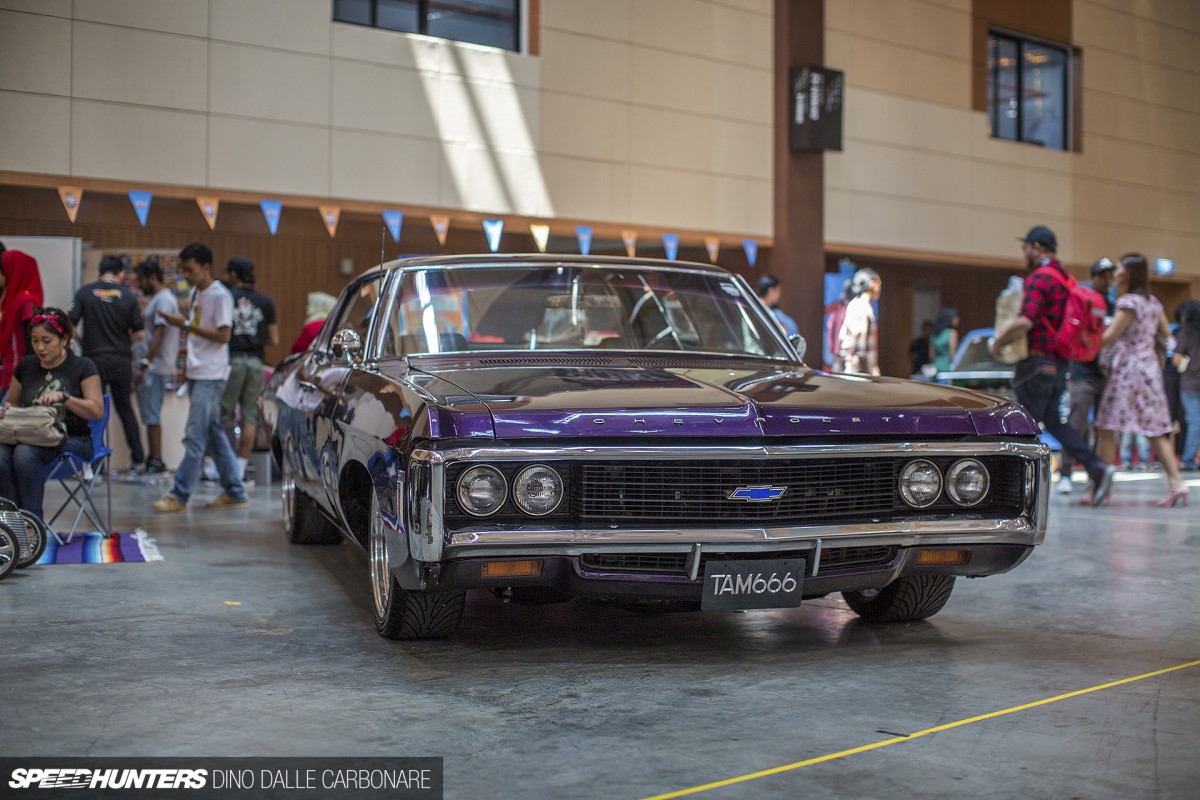 But no matter how hard you try, you can't keep diehard car nuts at bay. No way! They'll find a way, and as this year's Art of Speed show in Kuala Lumpar showed us, Malaysians know how to get what they want.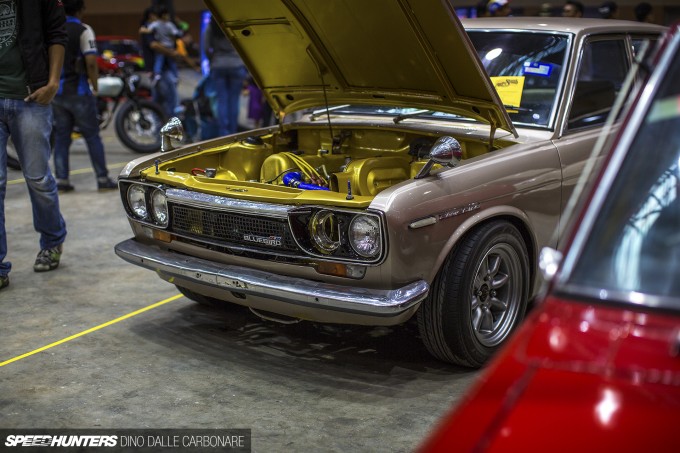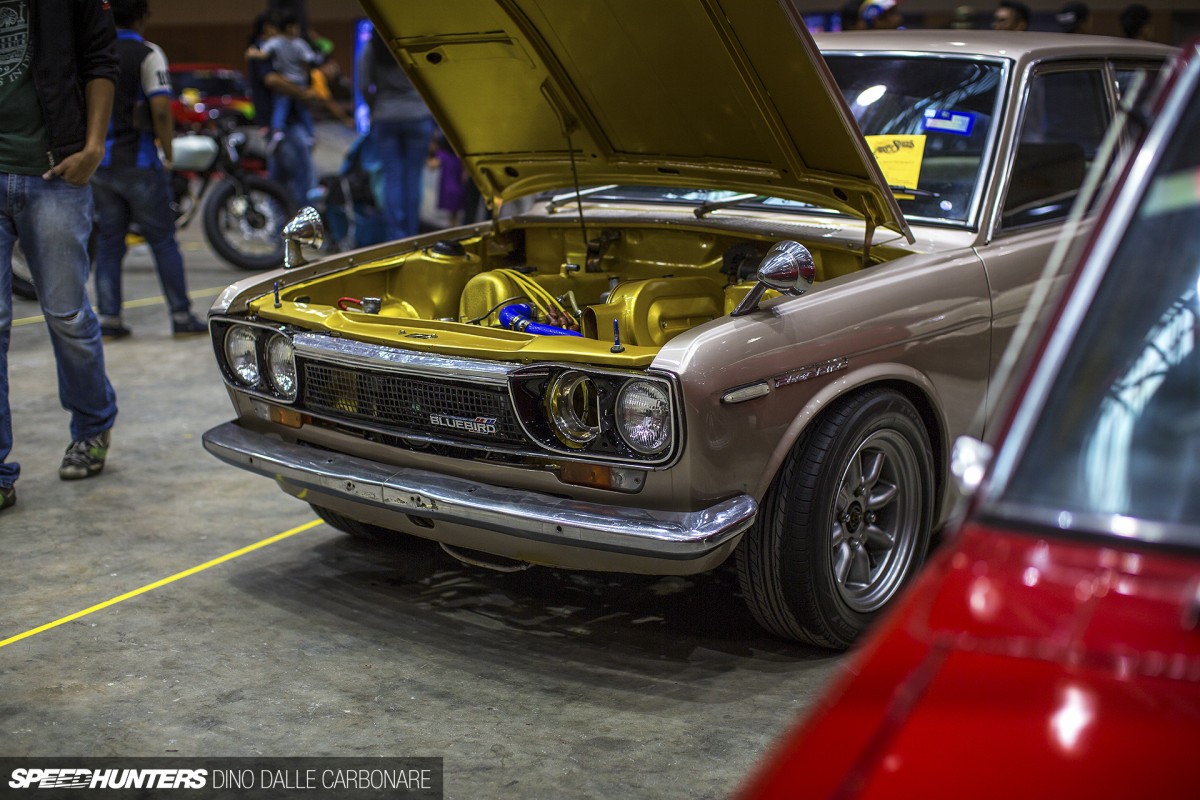 And if they can't, they'll create it, customize it, and modify it until it's exactly what they initially envisioned in their heads.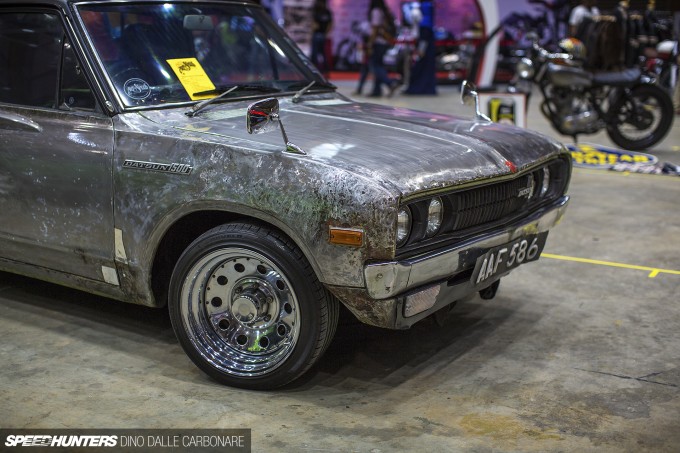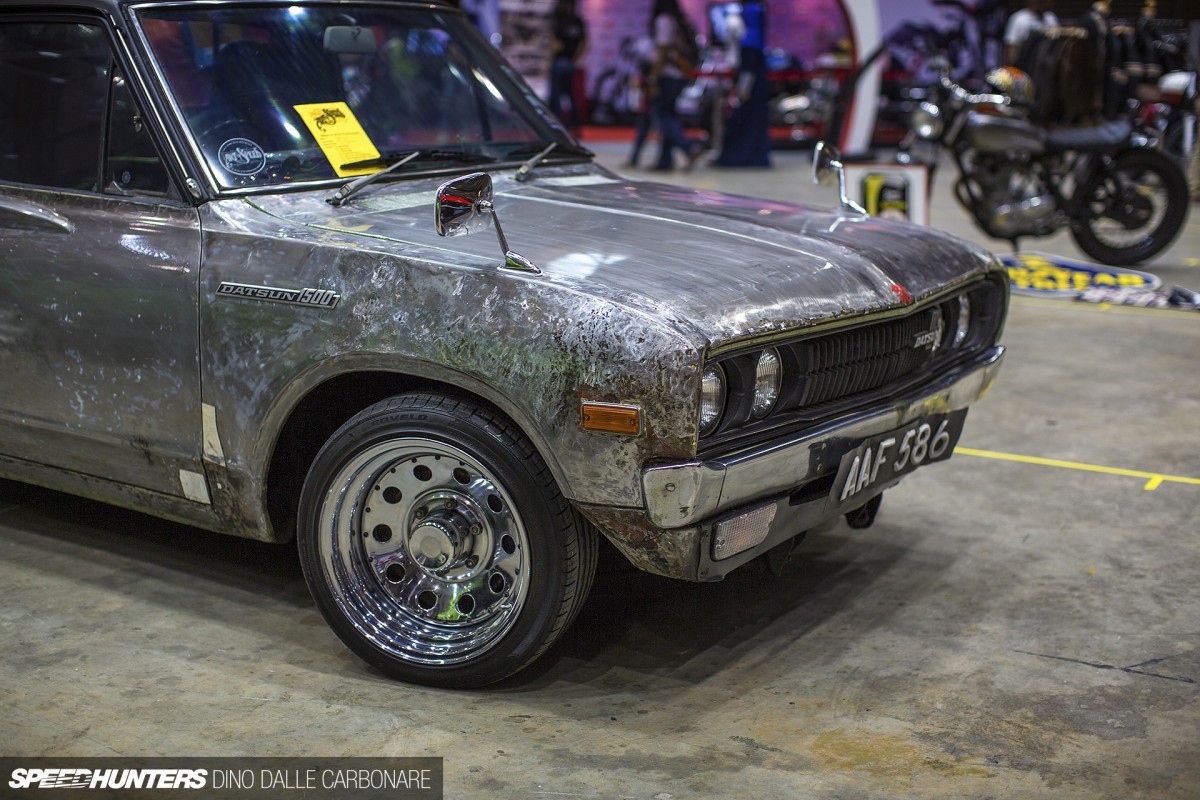 I've come across some of the most knowledgeable car otakus here. They know what's going on in every possible angle of global car culture and they are really good at turning their cars into authentic and unique ambassadors of a set style – all finished up with their own twist.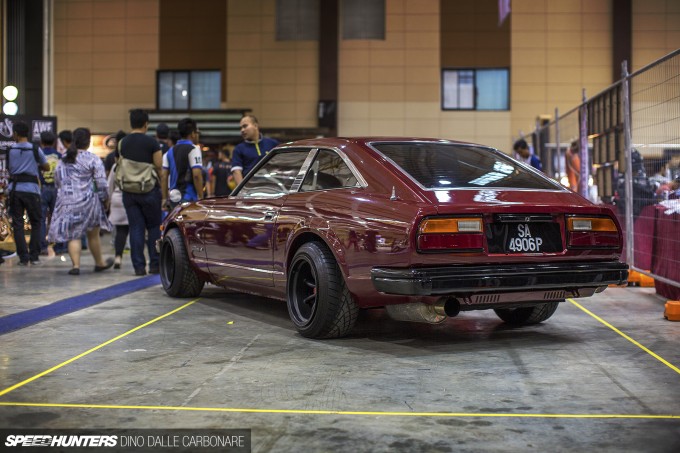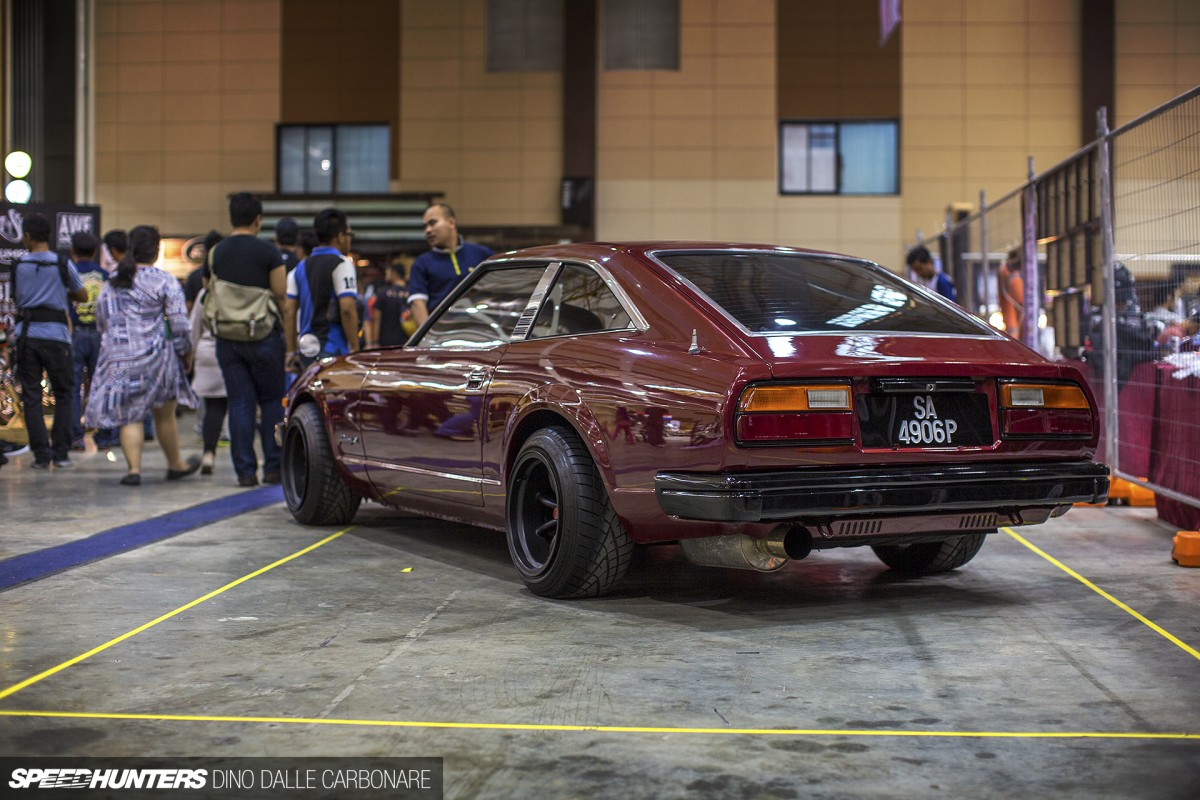 I really liked what I saw, and with the whole show being held inside a massive air conditioned exhibition hall it was a hell of a lot more pleasant for a pasty guy from Northern Italy! When Asep, the organiser of Art of Speed, told me that he'd found the perfect venue, he sure wasn't overstating it. Safe from the outside humidity, the new location has helped turn Malaysia's newest automotive event into an established show – a place that can help display, nurture and grow the country's custom scene.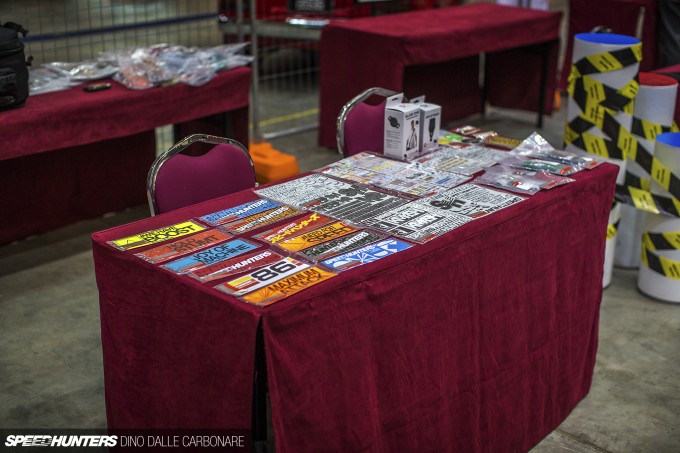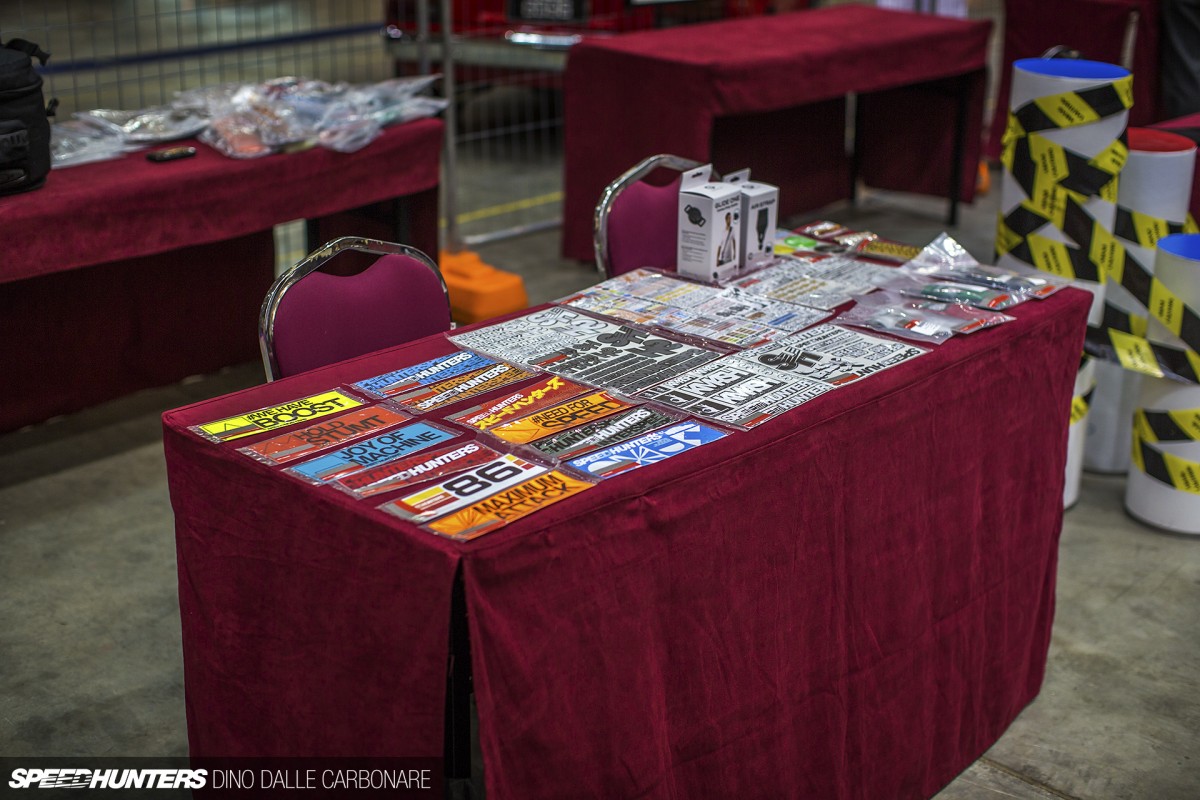 Unlike most shows that I'm used to covering in Japan, Art of Speed 2015 was a two-day deal, turning this past weekend into a big, memorable party. I was even allocated a small display area, so I was sure to bring a little Speedhunters merchandise with me, but that meant having to juggle looking after the booth as well as shooting at the event. And with so many people who attended the show coming over to say hello, it made for one of the most fun times I've had at an event like this. Truth be known, I spent most of my time chatting and meeting new people, further surprising me of the following Speedhunters has in this region of the world. So before I proceed with the actual show coverage I just need to give a big thank you to all of you guys – your support is what makes all of this worthwhile for us!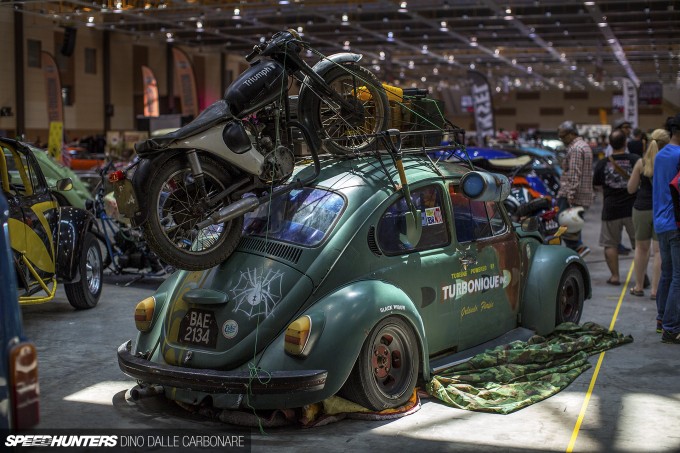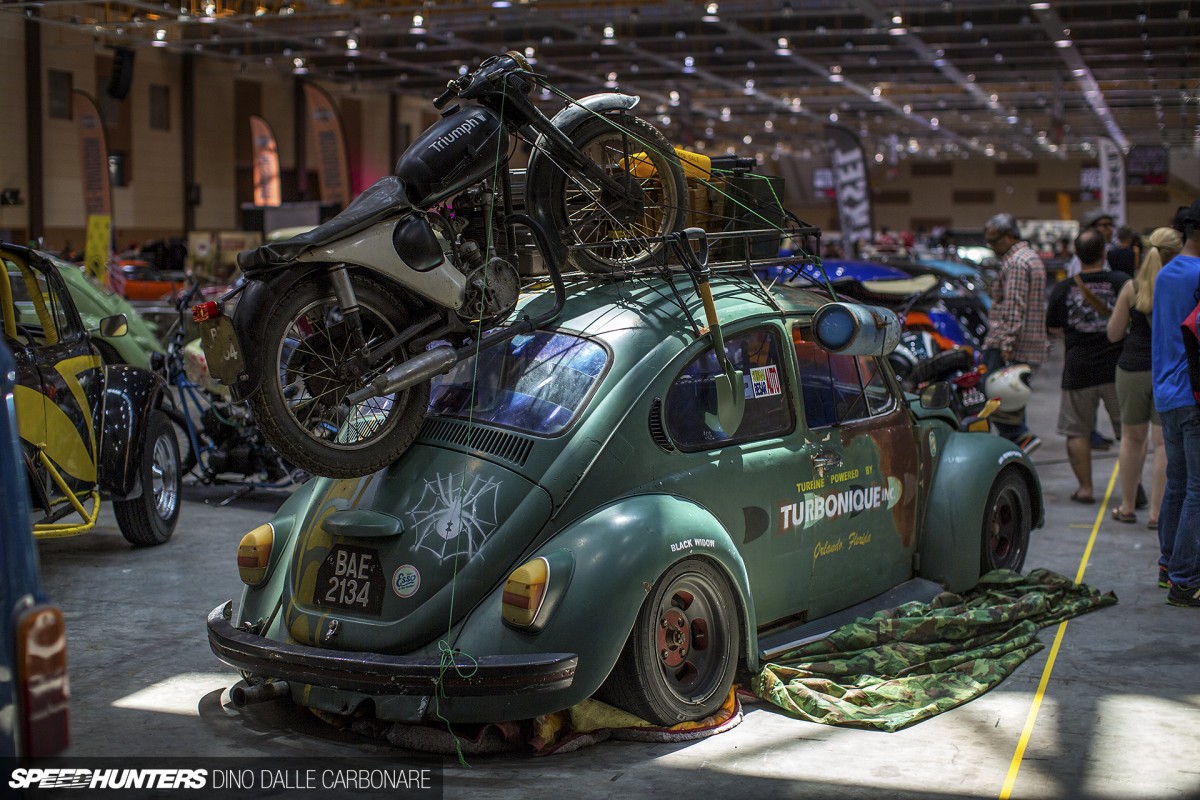 And so onto the cars…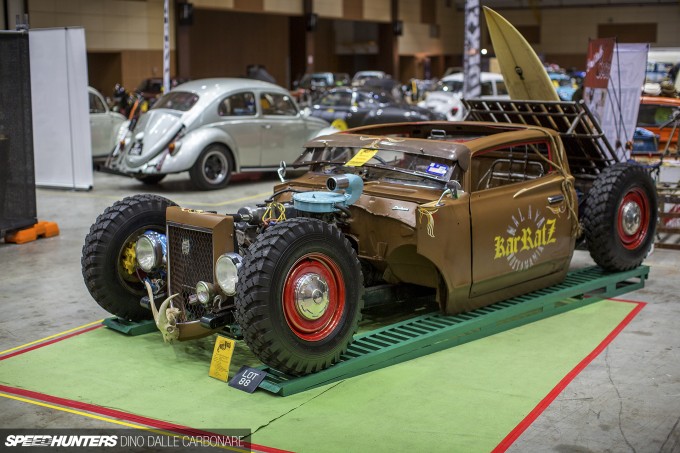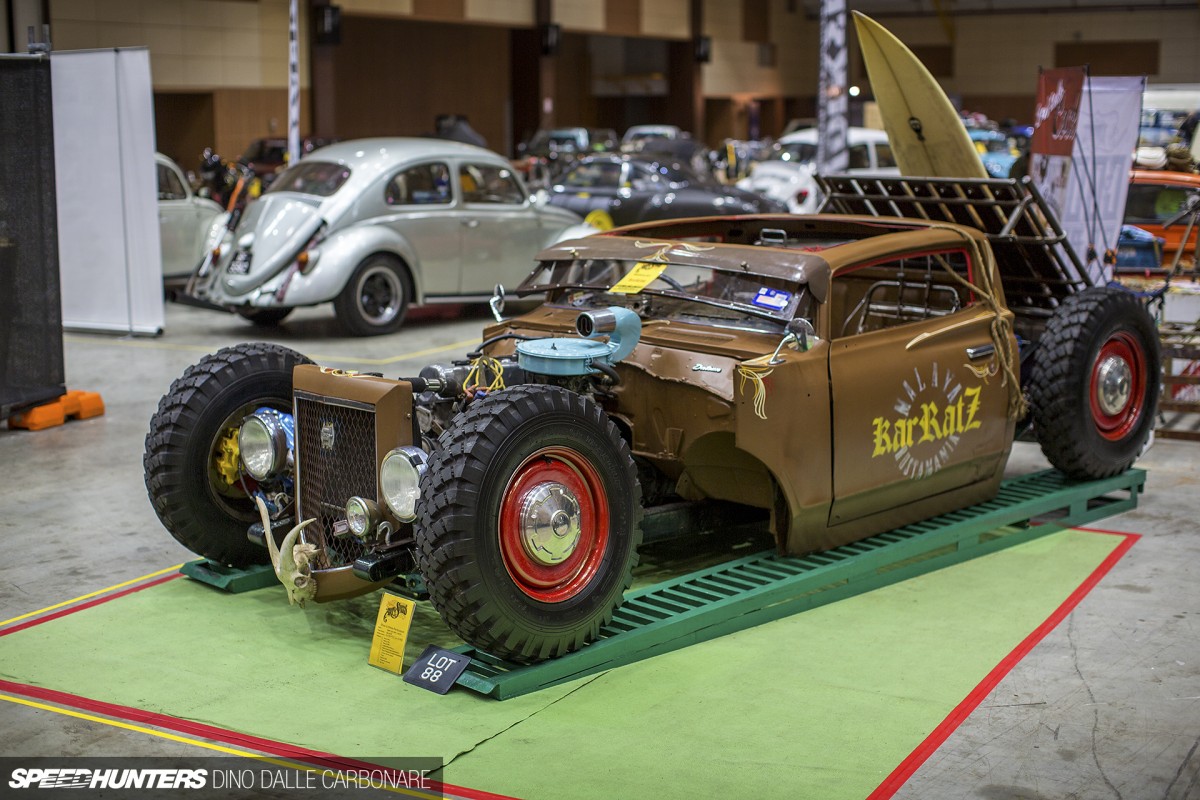 If I had to choose one single adjective to describe this year's show, it would have to be 'inspiring.' It quickly became obvious that when your choice of platform is cut and you don't have huge access to parts or big a budget at your disposal, a car builder's true character and imagination shows through.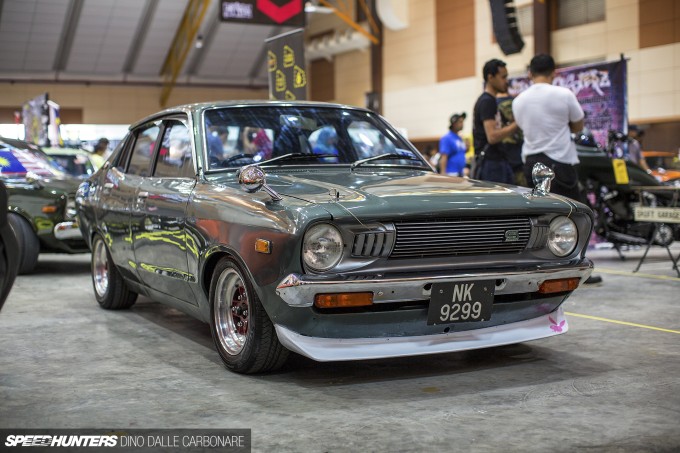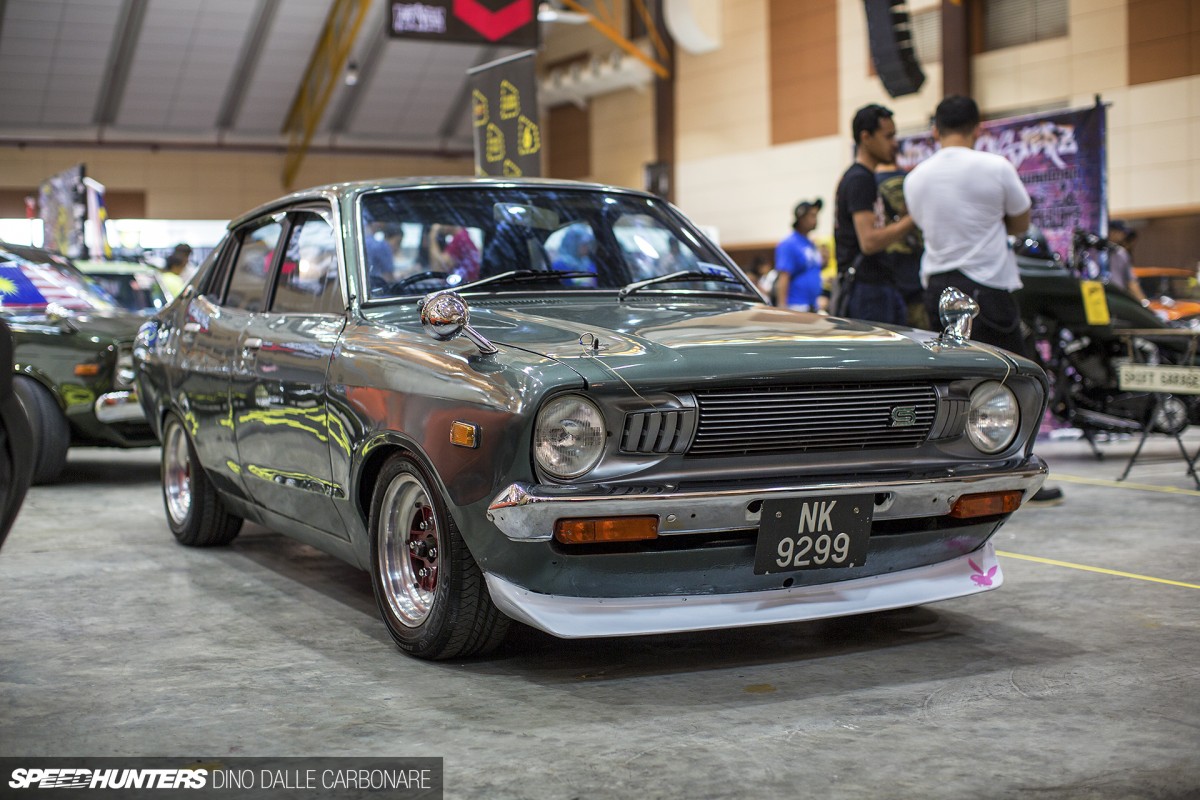 While the mix of cars was quite vast, it's undoubtedly the Japanese portion of the show that proved the biggest. Japan has always been a big source of cars for Malaysia and there was an awesome turnout of kyusha at this year's event – this B210 Sunny is a good example of that. Looking to Japan for inspiration is an almost must in this styling genre, and this Datsun was lowered over a set of SSR MKIIs and featured a bucktooth front lip for a very authentic look and feel.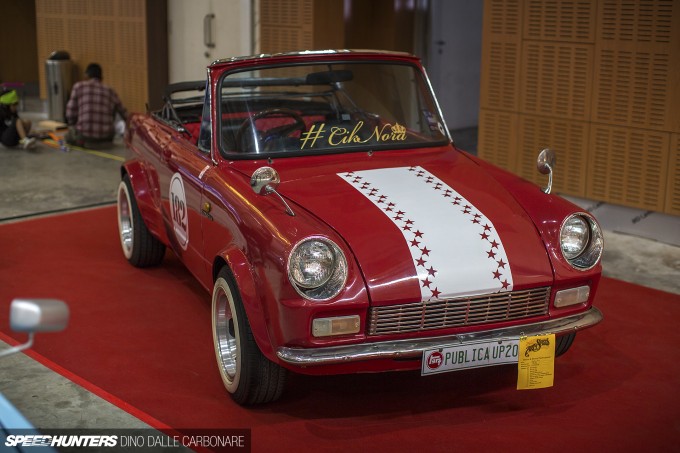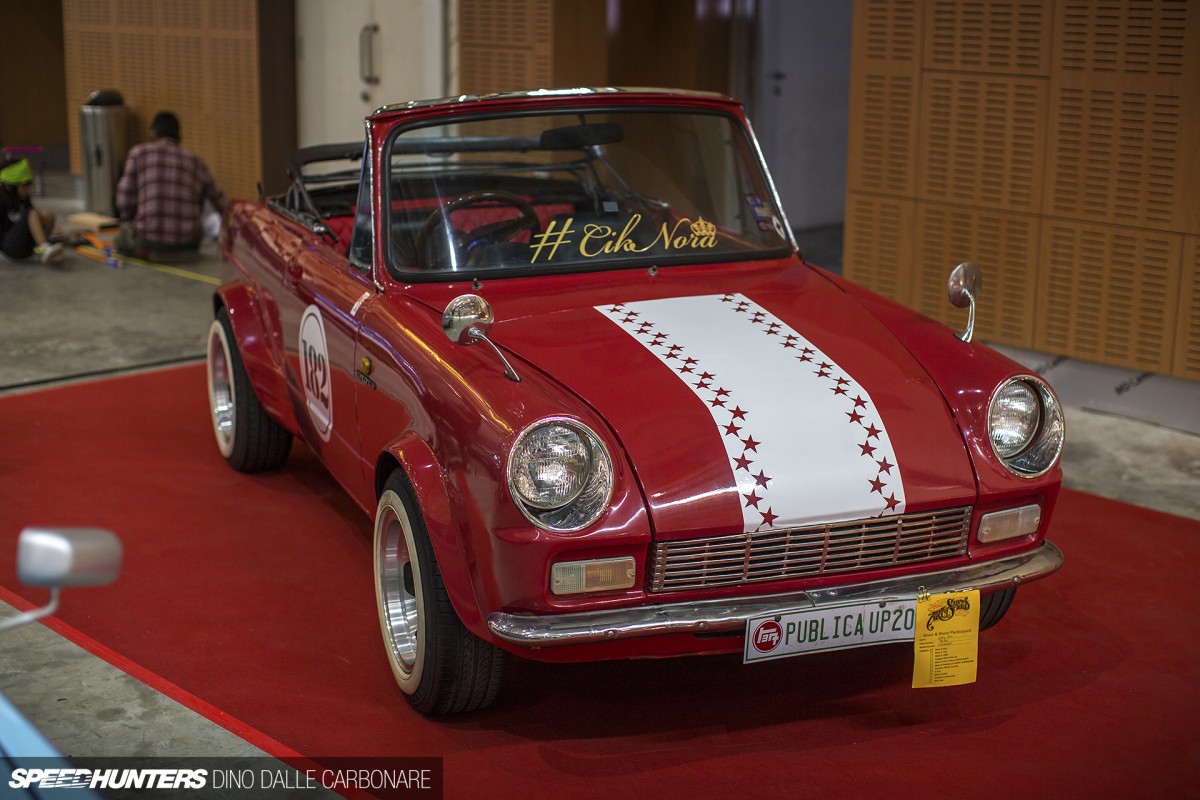 A Toyota Publica is probably the last Japanese vintage car I expected to see at Art of Speed – let alone a customized convertible variant.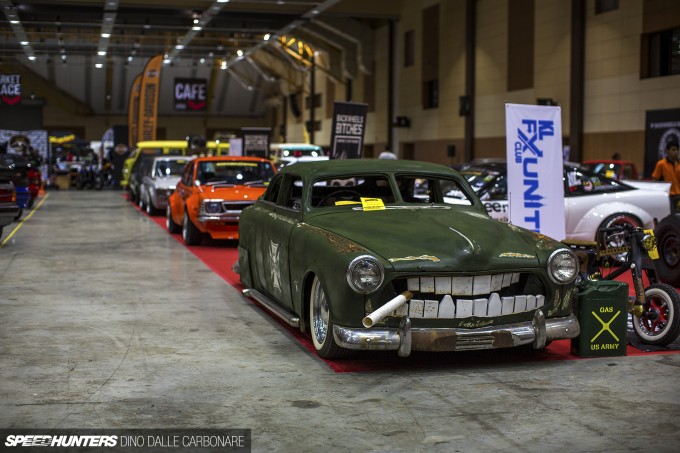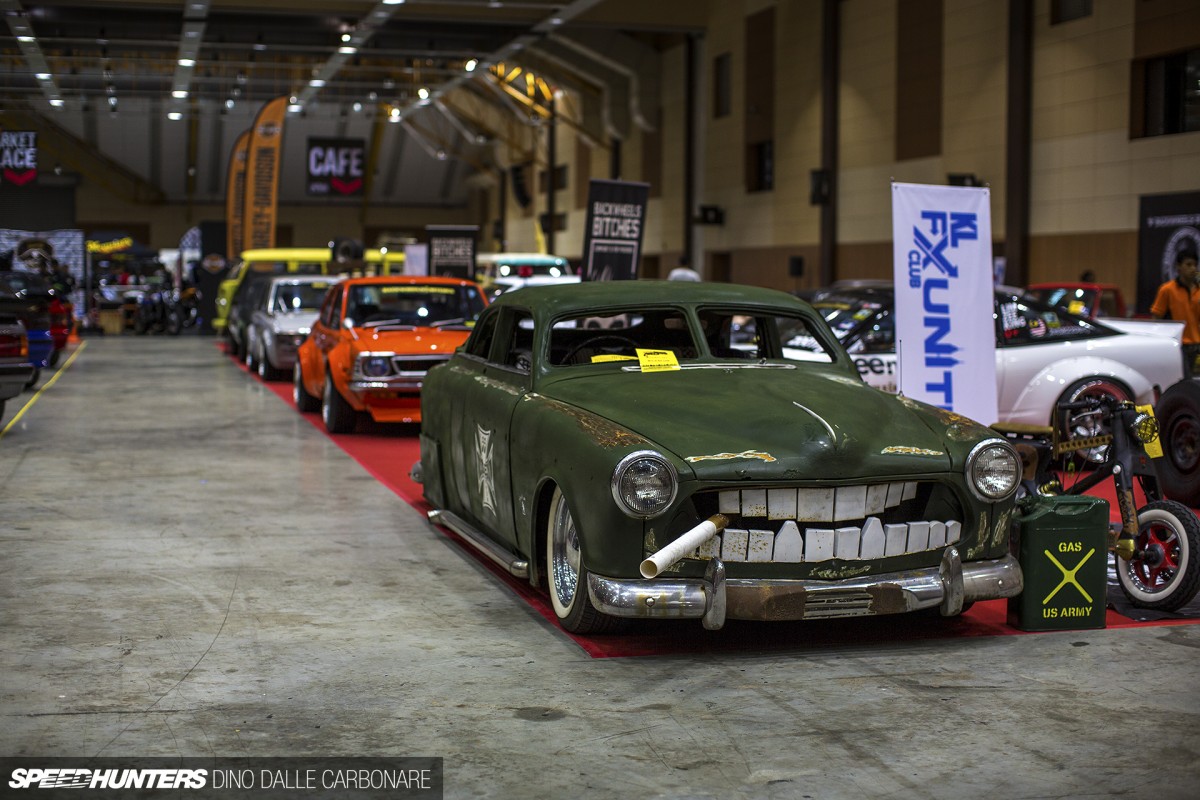 Some of the best cars from last year were back for a second appearance, and one that I certainly couldn't forget was this chopped Volvo Amazon. For 2015 it's been painted in a deep green color for a military feel perhaps, and its rear wheel arches have been sealed shut. But it's the grille that really takes the cake!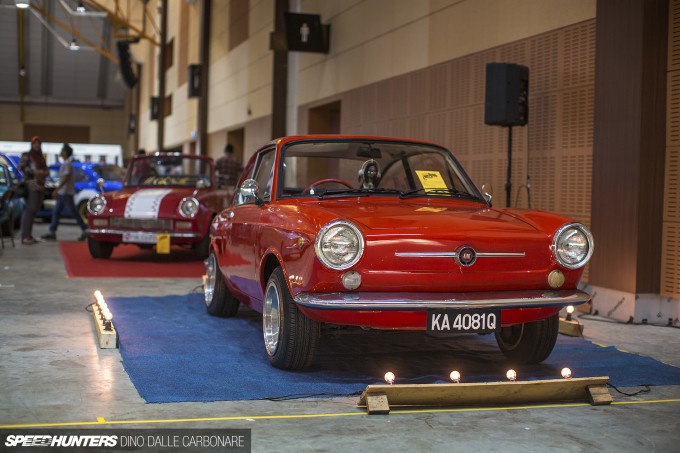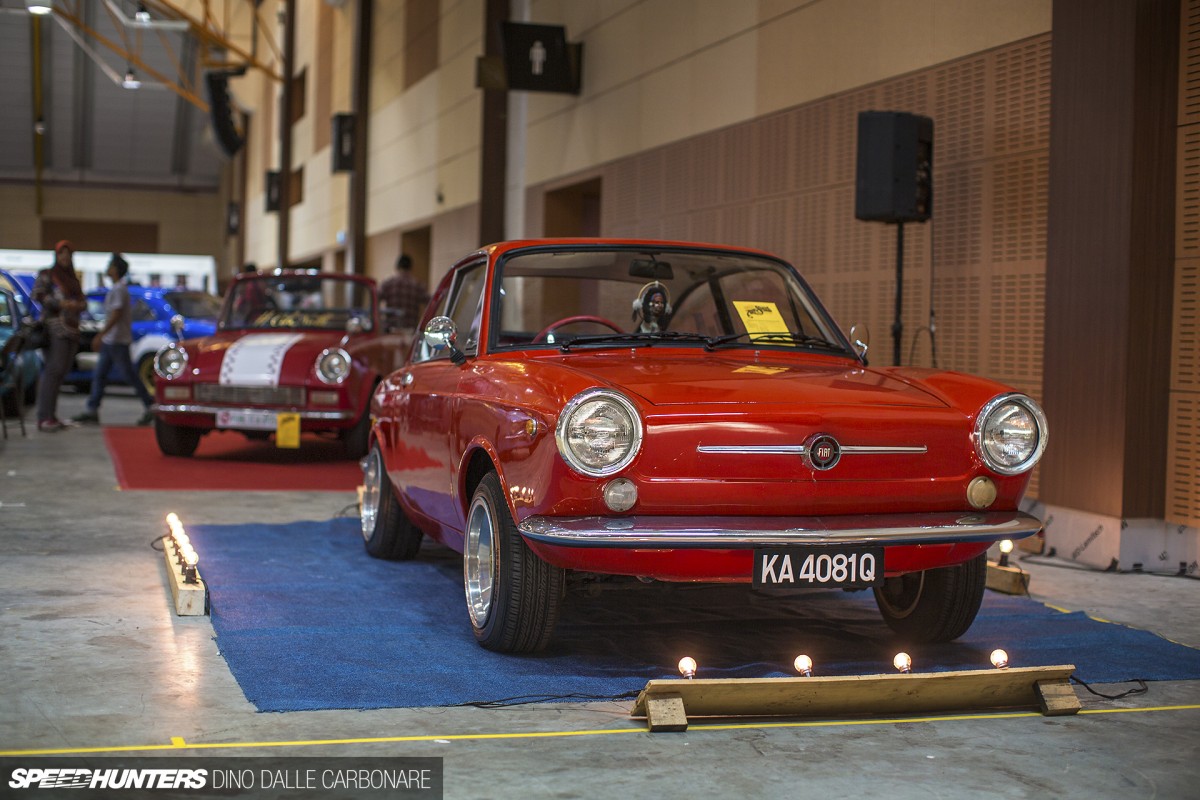 I teased you with a rear shot of this Fiat 850 Coupe in the quick post I put together during the show on Sunday, but I have to share another image of this rare car – one that looks surprisingly acceptive of the odd custom touch.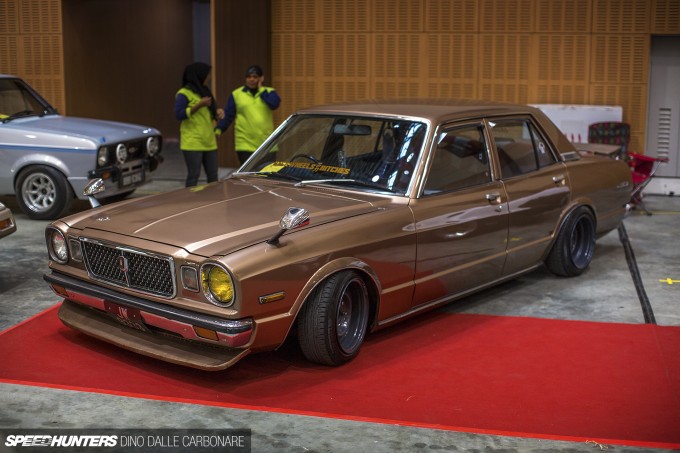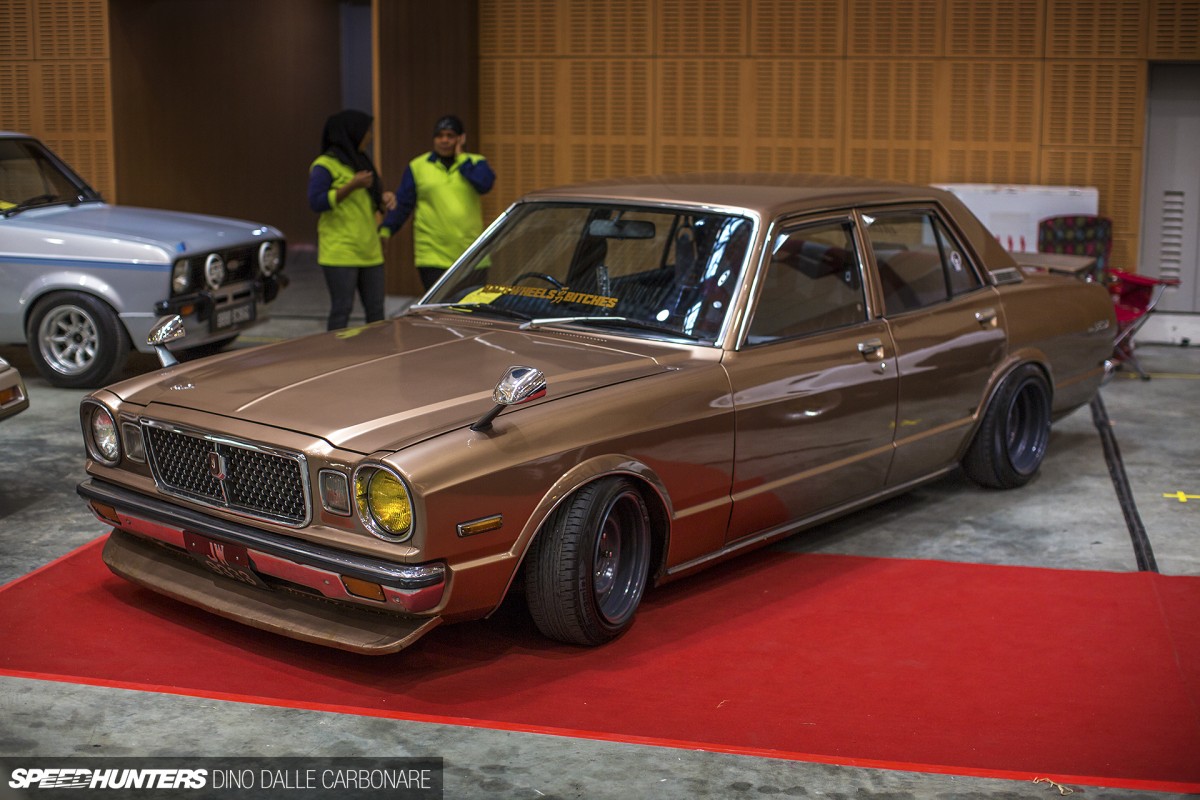 Not too far away was this Toyota Mark II on painted steeleies looking nicely finished off with a very well-suited bronze color and the right sort of slammed look. I'd be surprised if the owner could drive around in Malaysia with that sort of ground clearance though! It sort of makes you wonder where the government spends all the money it generates from taxing the hell out of cars, because the roads could definitely do with some work.
Authentic Touches Count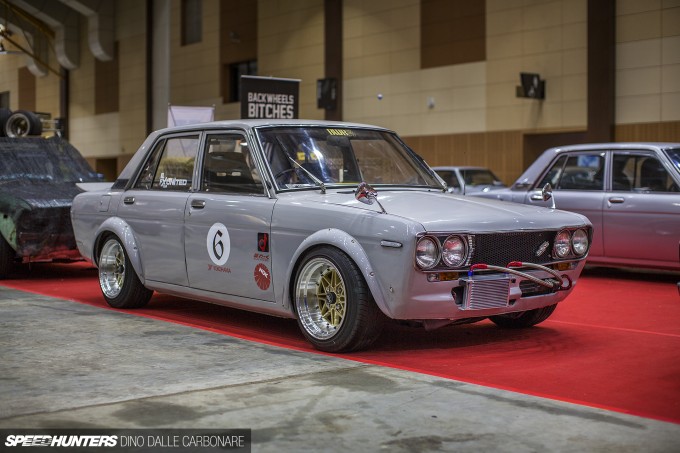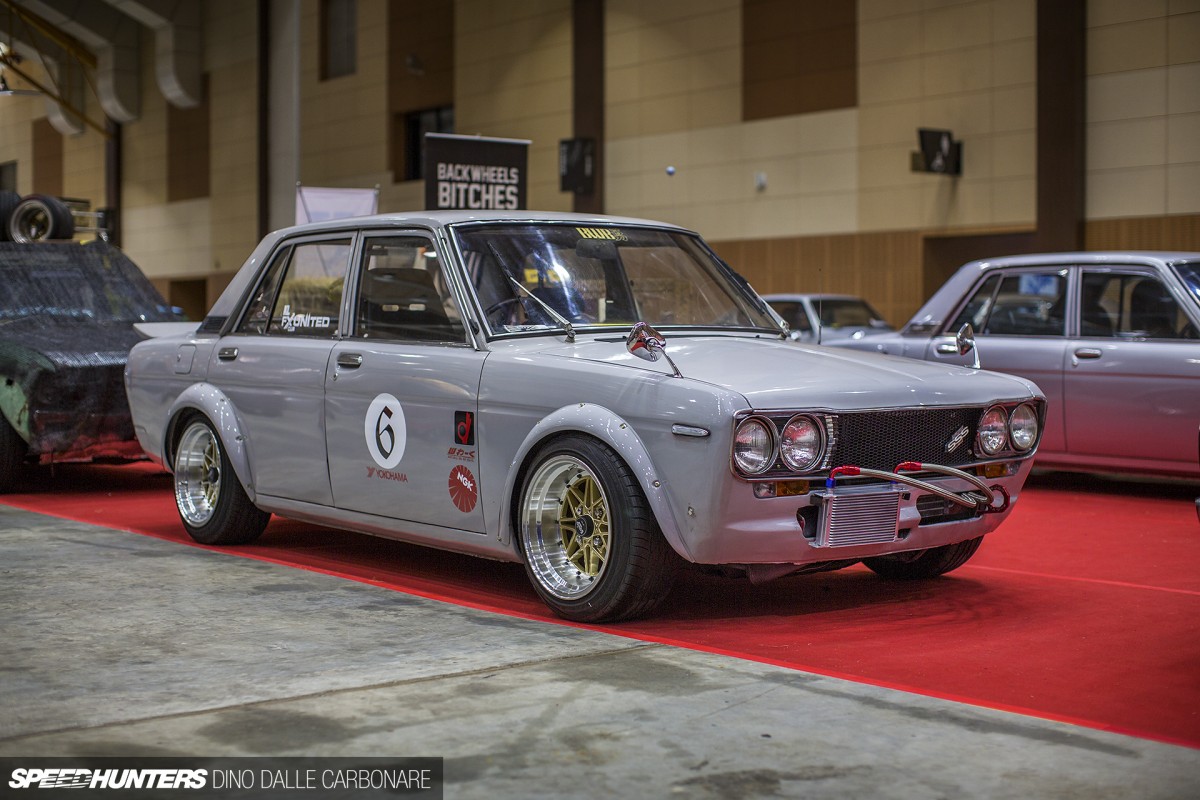 I don't know if I overdid it with the complaining last year, but my rants about all the fake wheels I saw at the show must have been heard as there were definitely more authentic rims around. So hats off to those that understand the importance of running something so critically important for overall safety as real rims and not cheap knock-offs.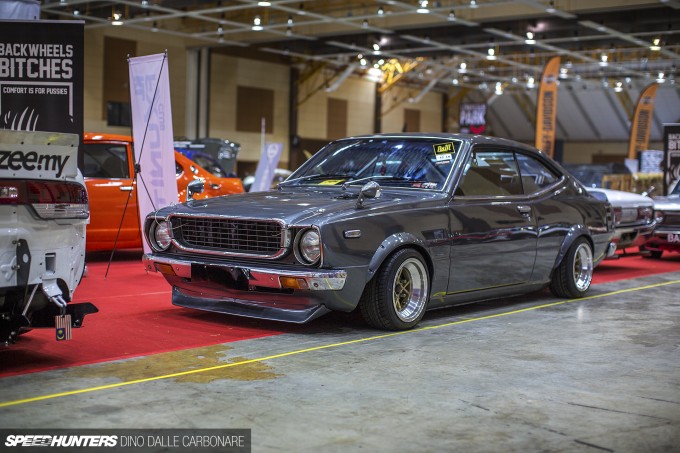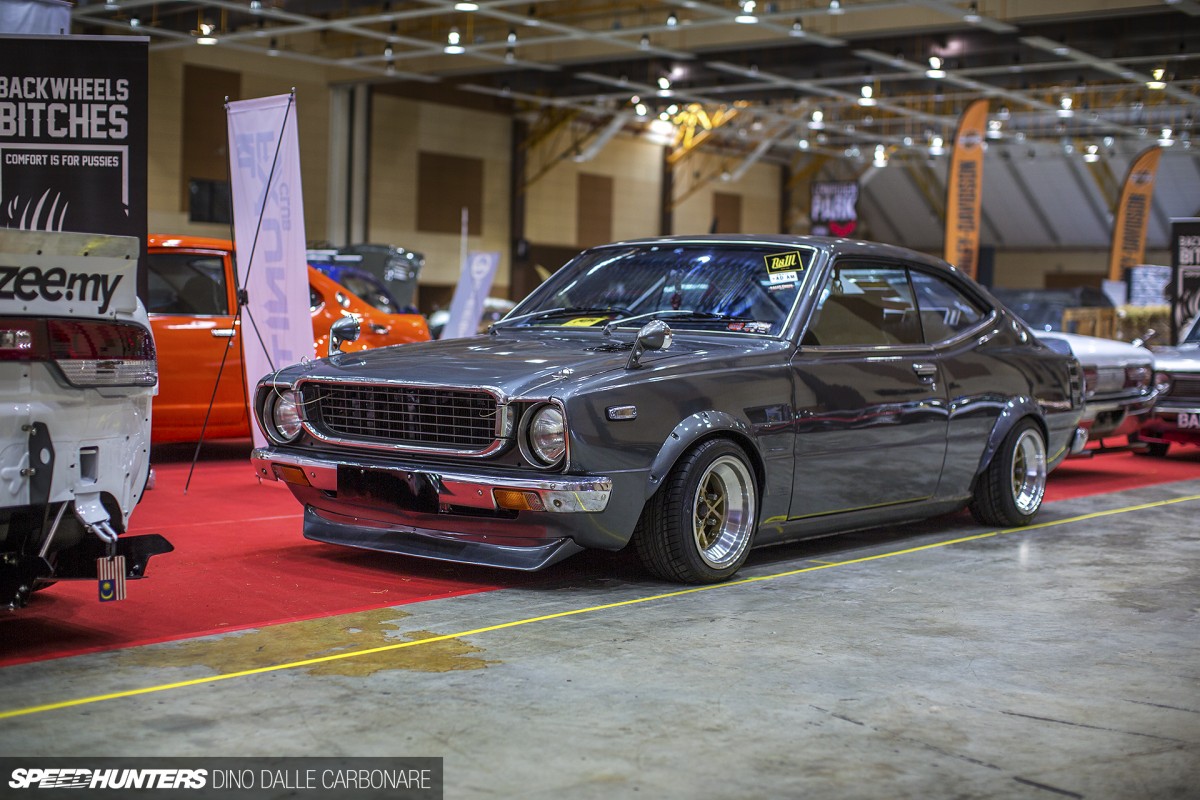 Add a TE37 Corolla into the mix and we have the perfect Japanese vintage car line-up!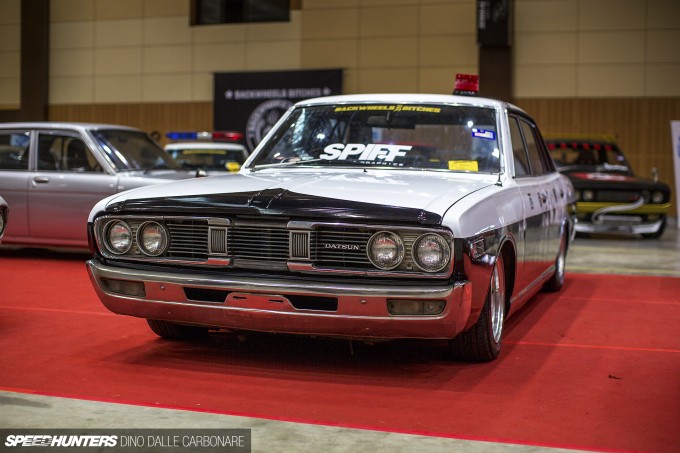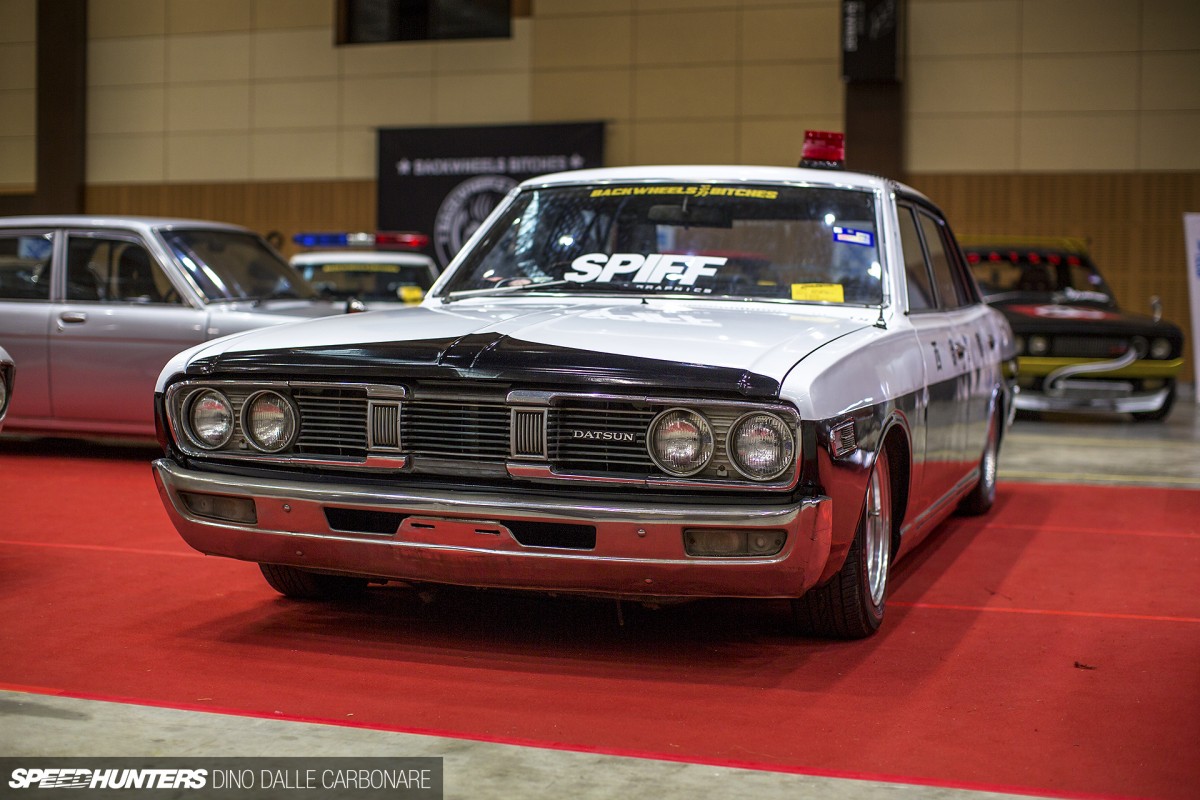 Since I talked about authenticity before, the owner of this car – who just so happens to be a writer for Top Gear Malaysia - paid special homage to a famous Japanese '70s police drama with his Cedric.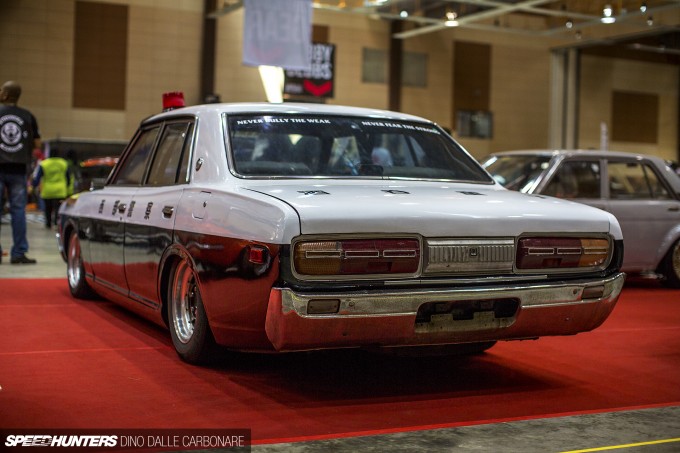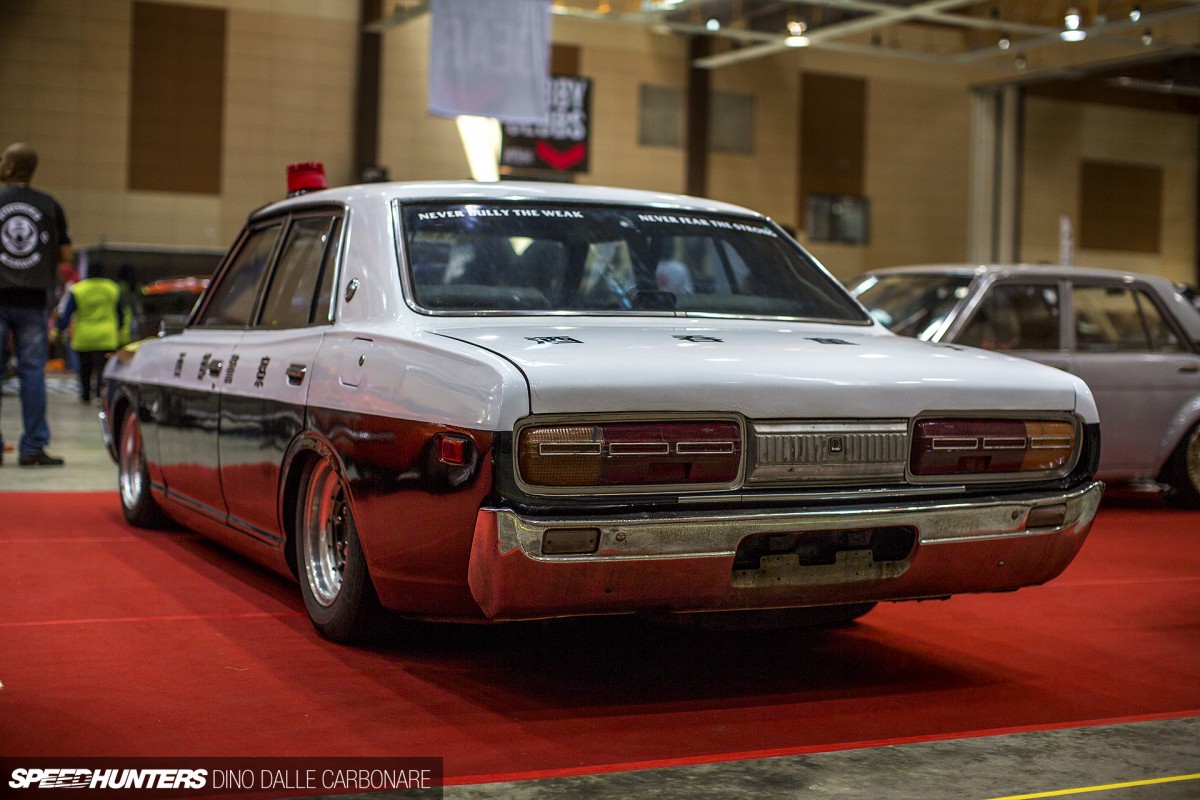 I've often seen DR30 Skylines done up in Seibu Keisatsu style, but Cedrics running the full pato-ka livery are rare even in Japan.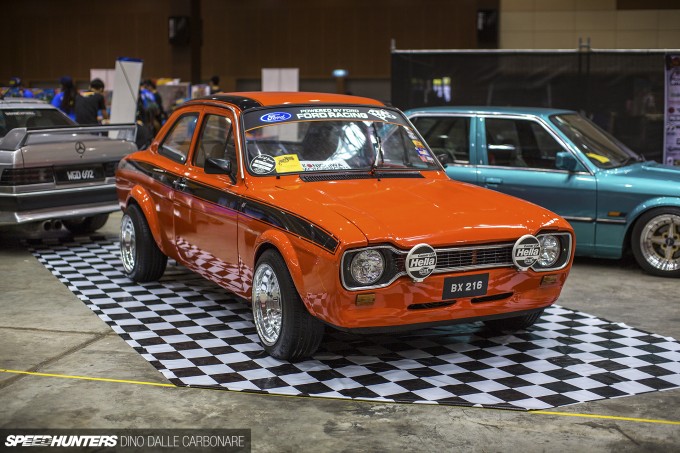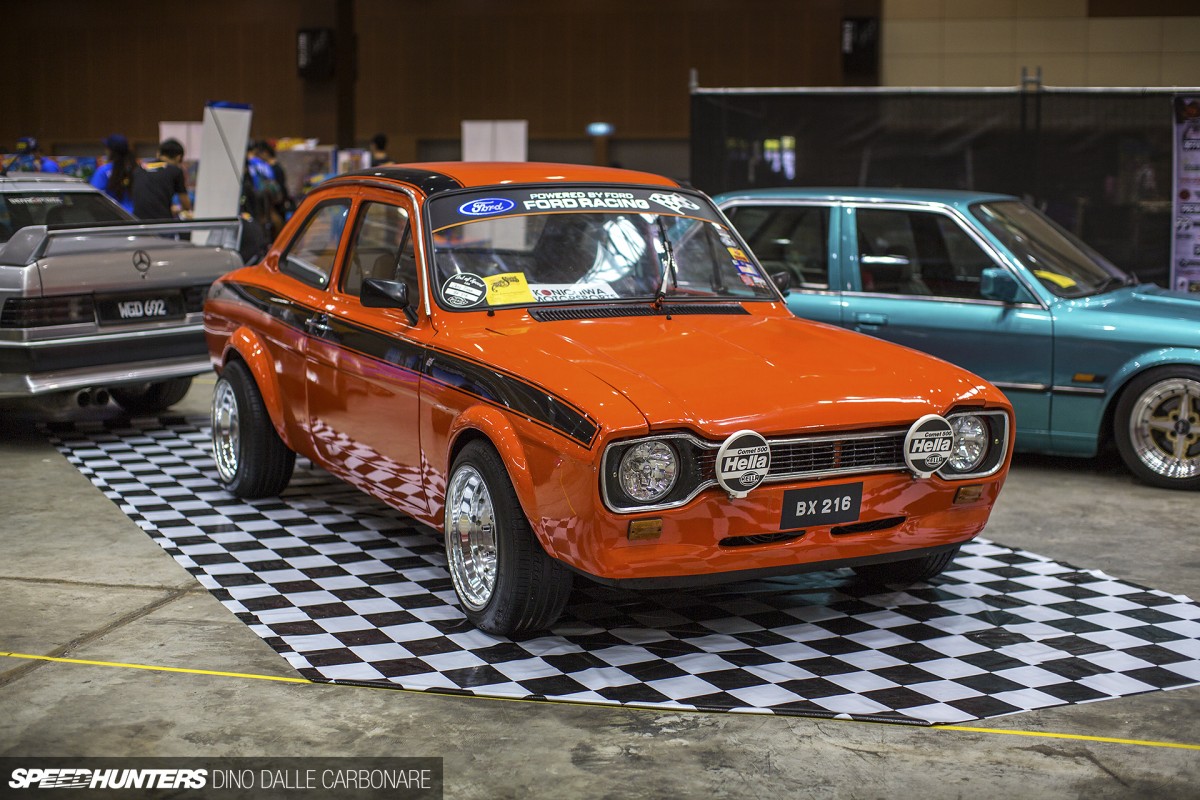 I've got some cool spotlights coming up after this main event post, and one will be on an Escort running a curious engine swap. I thought it was cool enough seeing one of these old Ford rally specials at Art of Speed, but there were actually two – the second being this meticulously restored and looked after example.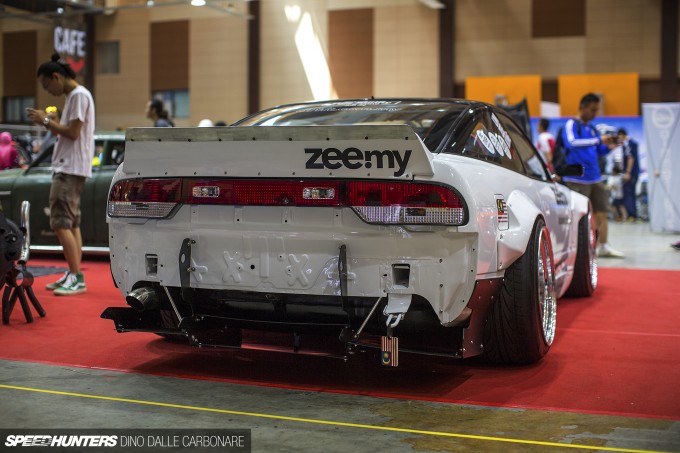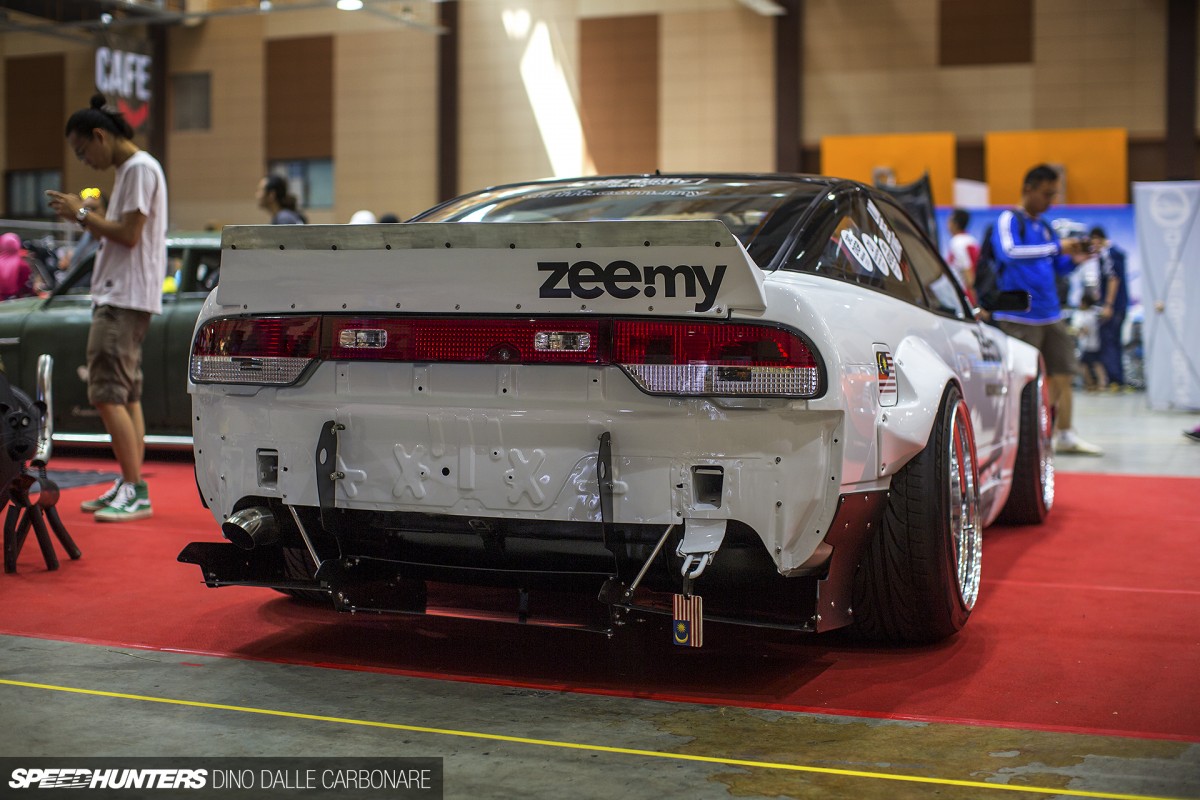 While Art of Speed does combine quite a wide spectrum of cars under one roof, more modern Japanese cars aren't so well represented – mainly because it's a slightly different scene to drifting and time attack. Not that these disciplines don't have a big following in Malaysia – actually quite the contrary. It's partly the reason I chose this RPS13 as the best JDM entry of the show – an award I was asked to judge once again this year. The Nissan was built around authentic products from Japan, and was put together with a high level of quality as well as some unique flair.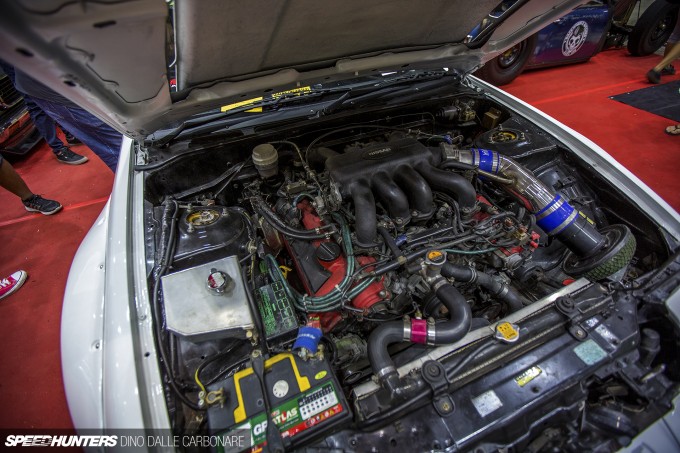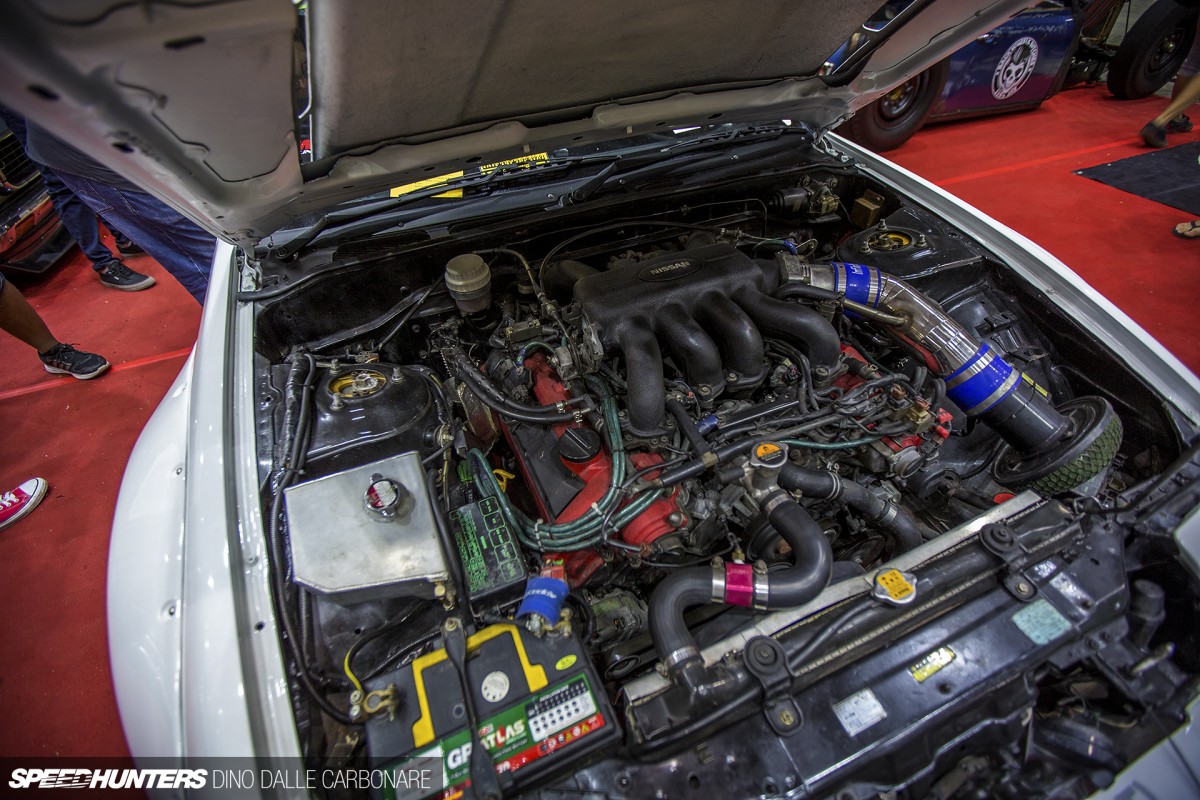 That was partly due to the engine swap – a VK45DE from a Nissan Cima. This is a manufacturer-matching transplant which I can only like a lot! It's also a car that I hope I will see a lot more of at next year's event, because no matter what scene you lean towards, shows like these are always just a nice excuse to have fun and mingle with like-minded people. Who cares if one person likes old cars and another prefers new cars, right?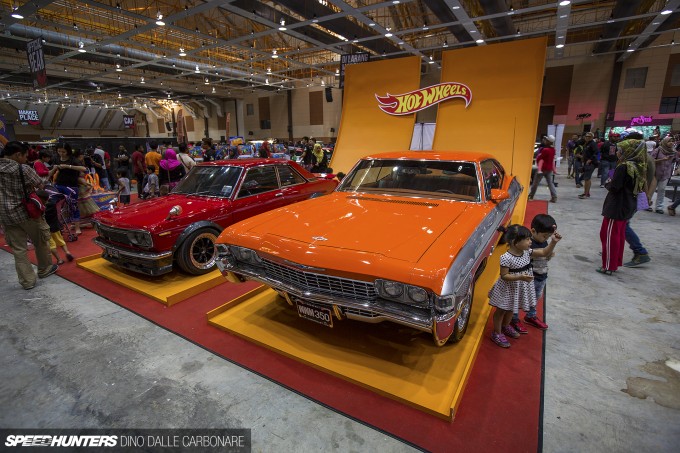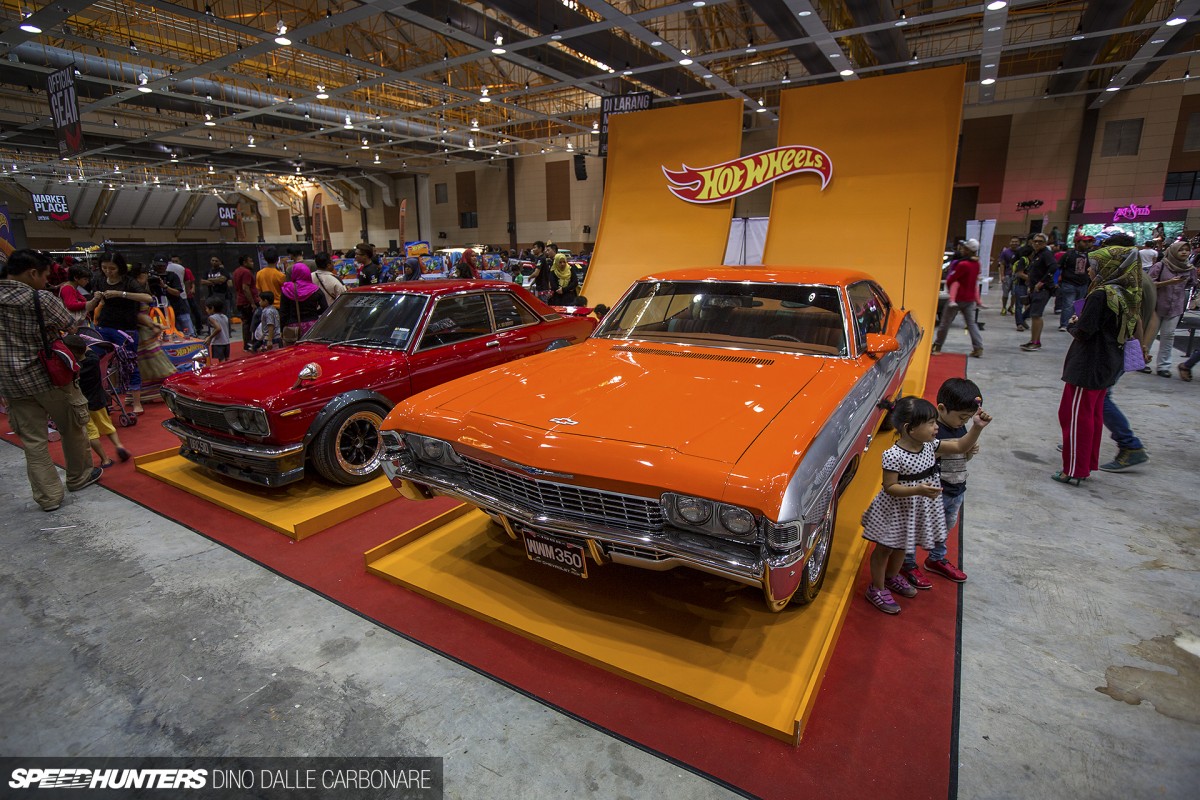 Hot Wheels had the biggest booth at the show complete with a stunning pair of cars ready to greet the 47,000-plus people that attended over the course of the weekend.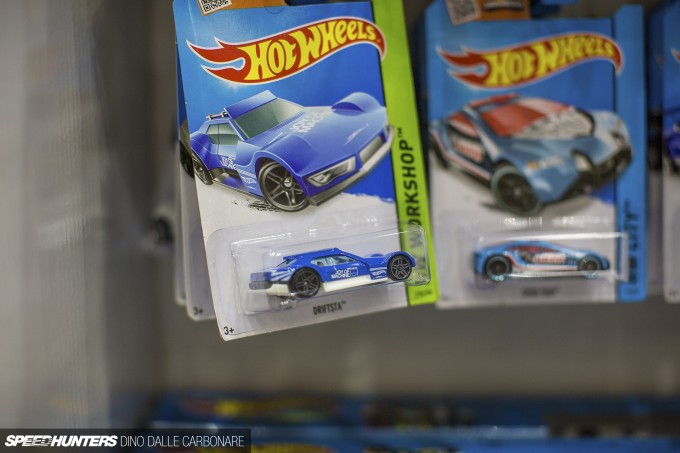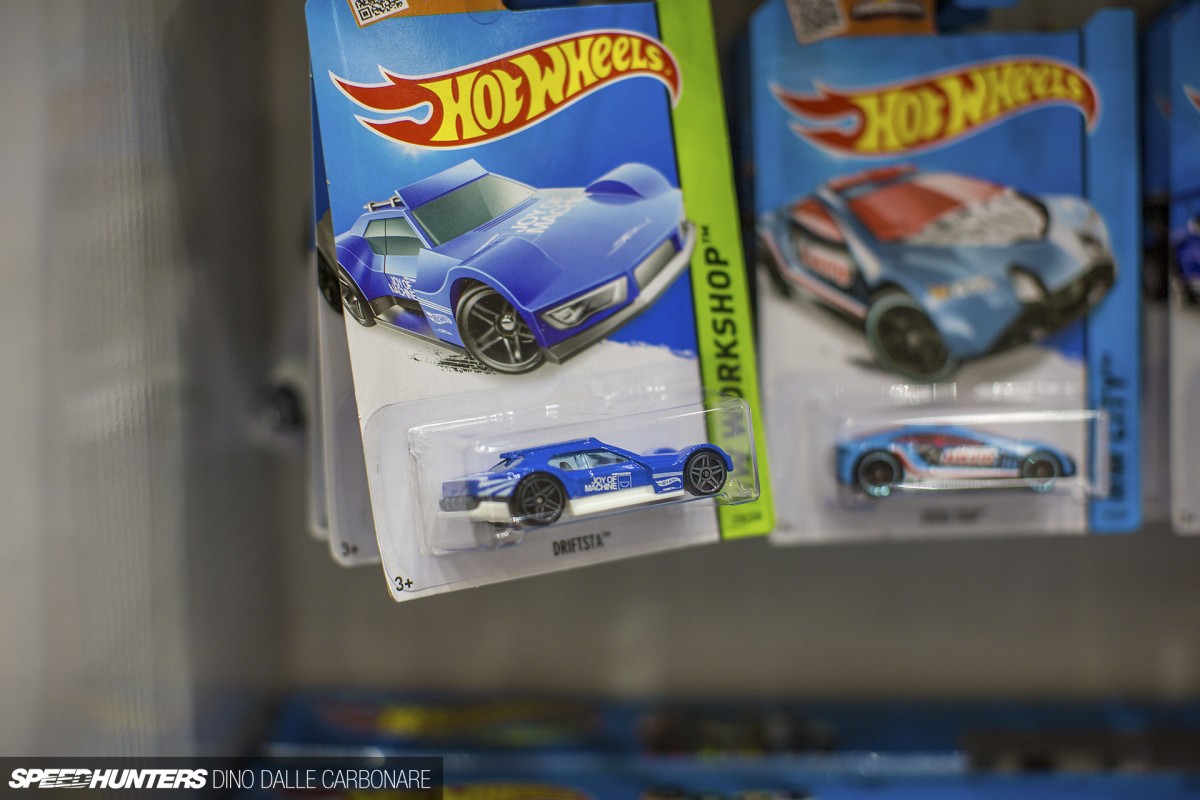 I ended up signing a lot of the Speedhunters cars that we have collaborated on with Hot Wheels, and not just the packaging but the actual diecasts themselves!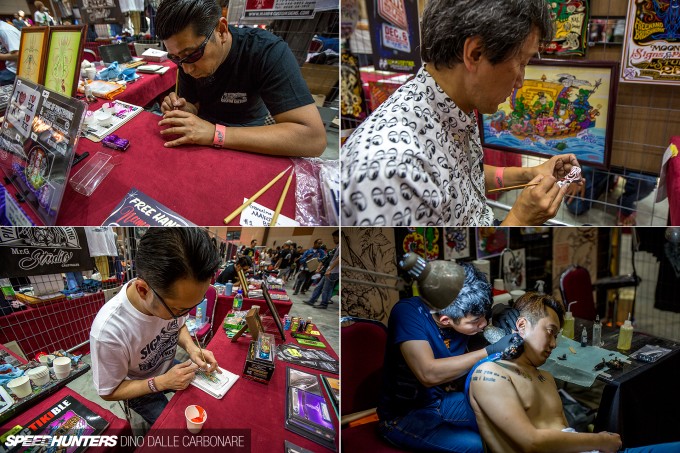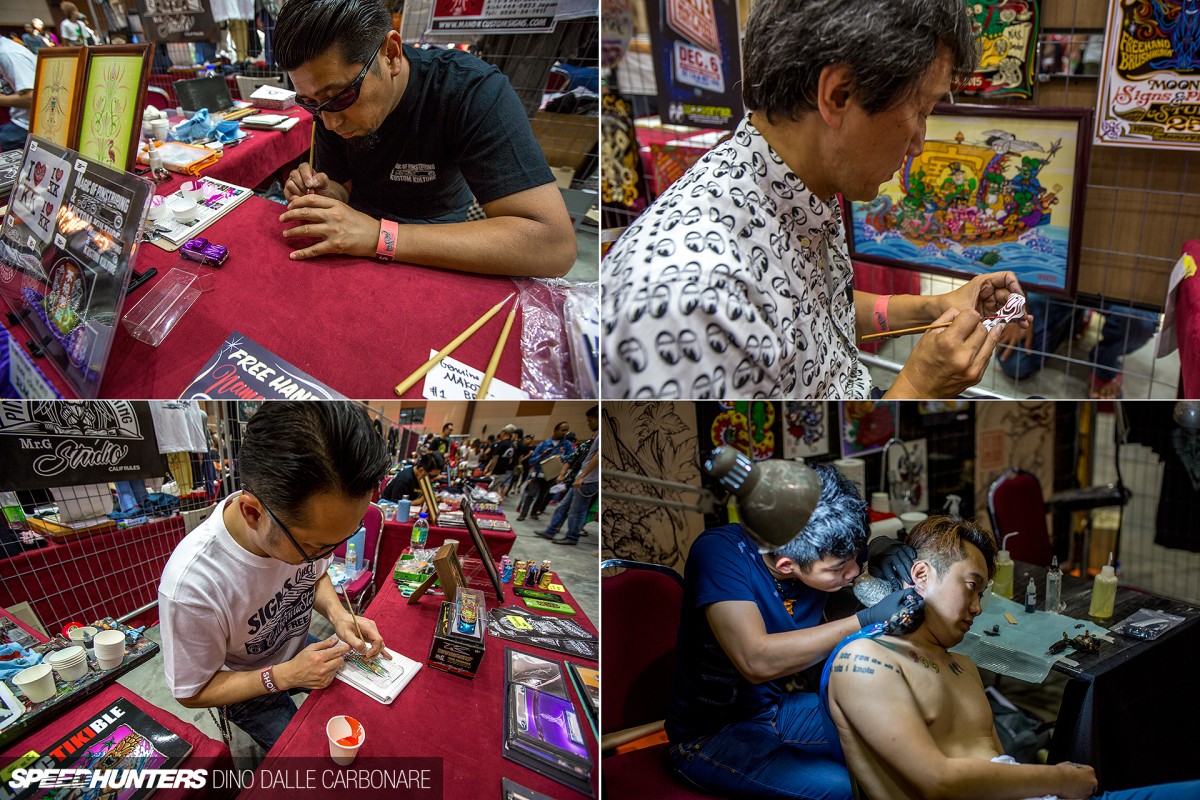 I should have really taken some pointers from these pinstriping masters from Japan who make it all look so easy. And pinstripes weren't the only ink that was being laid down this past weekend, the show had countless tattoo artists present catering to the requests of those wanting to get a momento from the show.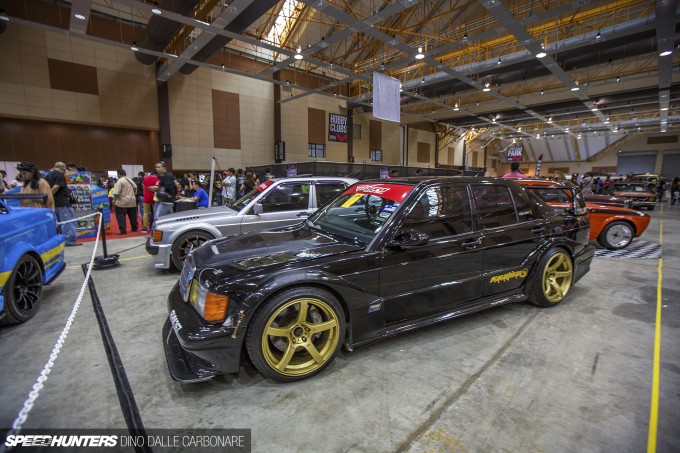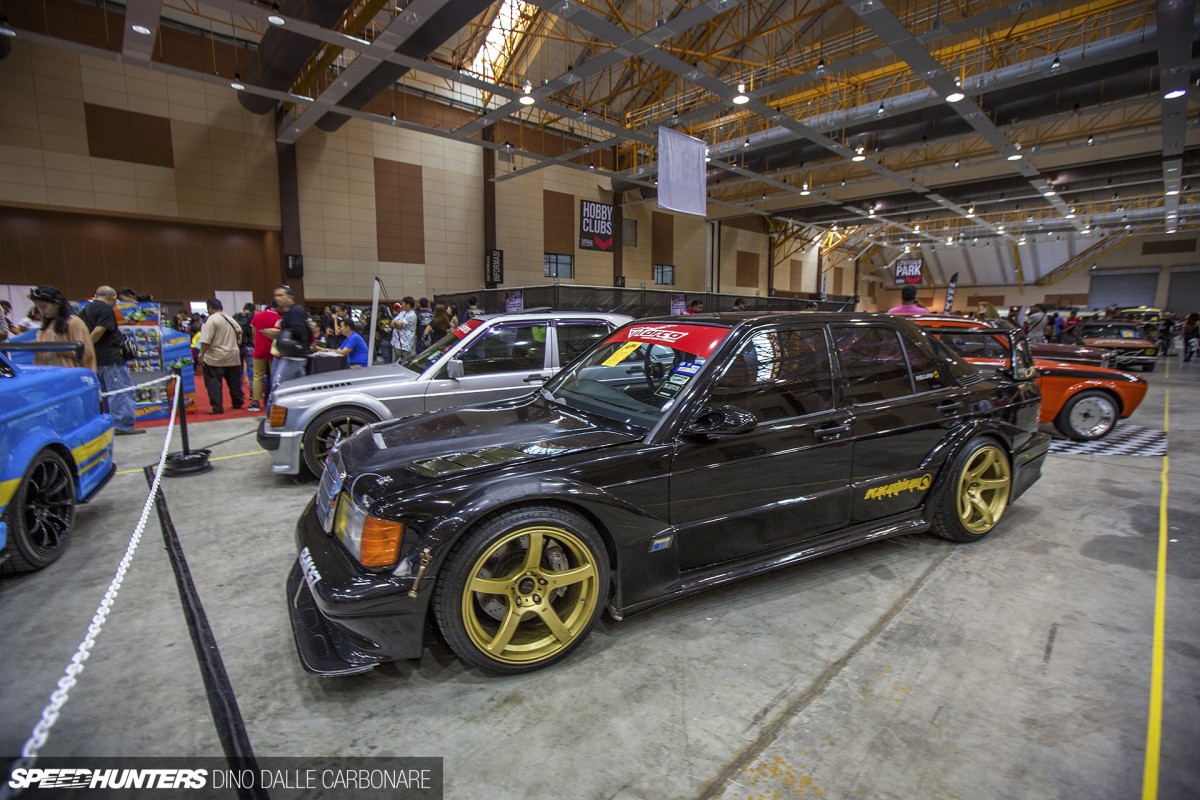 Check out this pair of Toyota-powered Mercedes-Benz 190 EVO2s from the good old '80s. It shows that no matter where you are in the world, you will always come across the best that each brand has to offer from its golden years of production… spiced up in some unique way!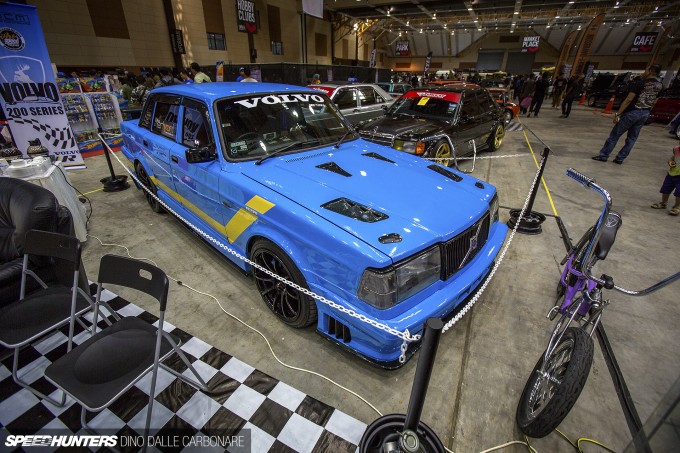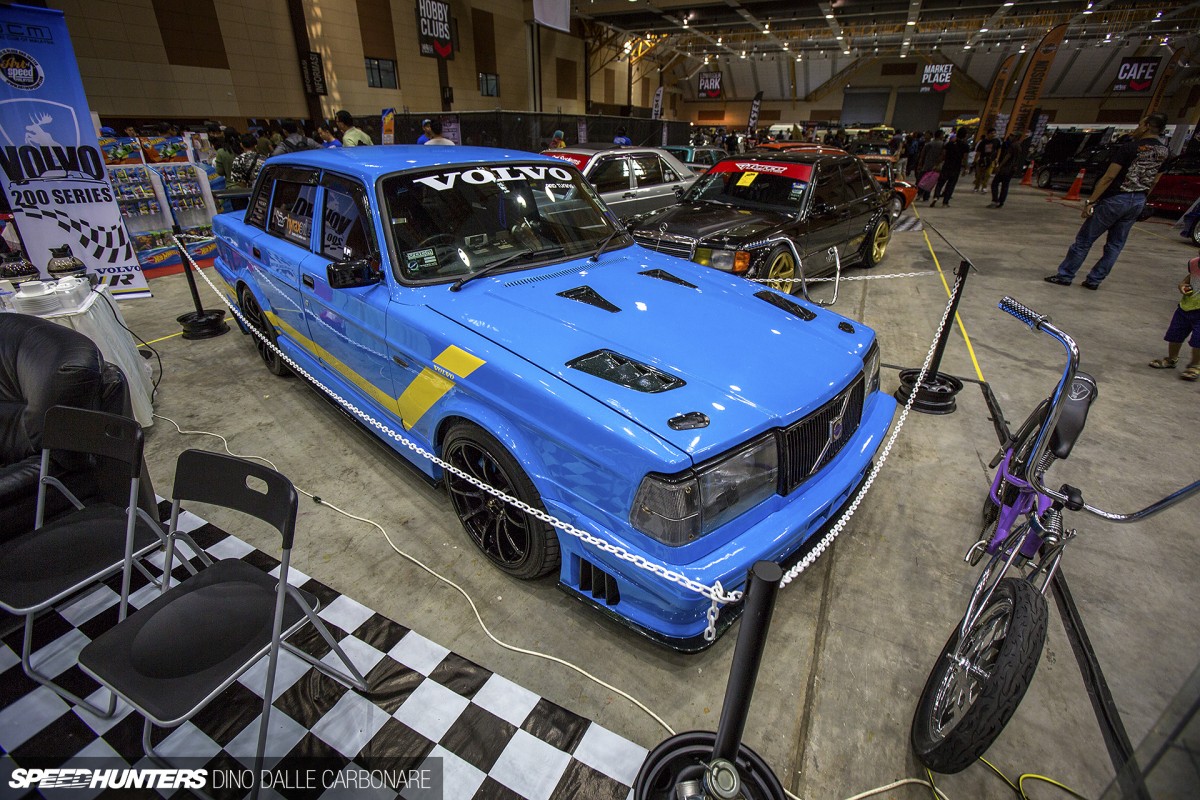 Next to 190s was this old Volvo brick, modified with an almost DTM sort of look. It kind of reminded me of the crazy cars I have shot up at Gatebil – especially the V10-powered ones from last year.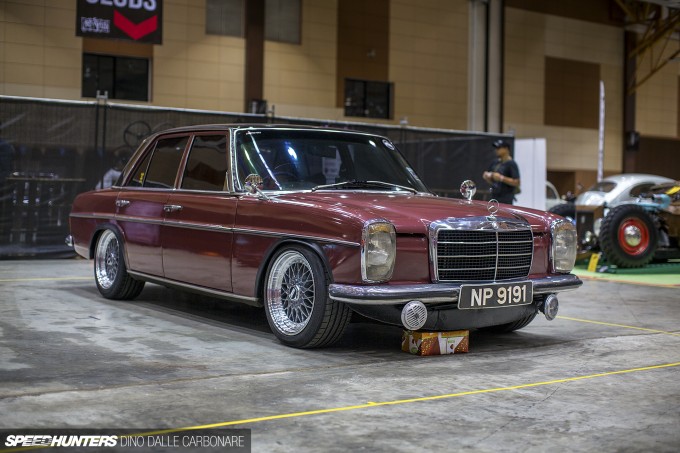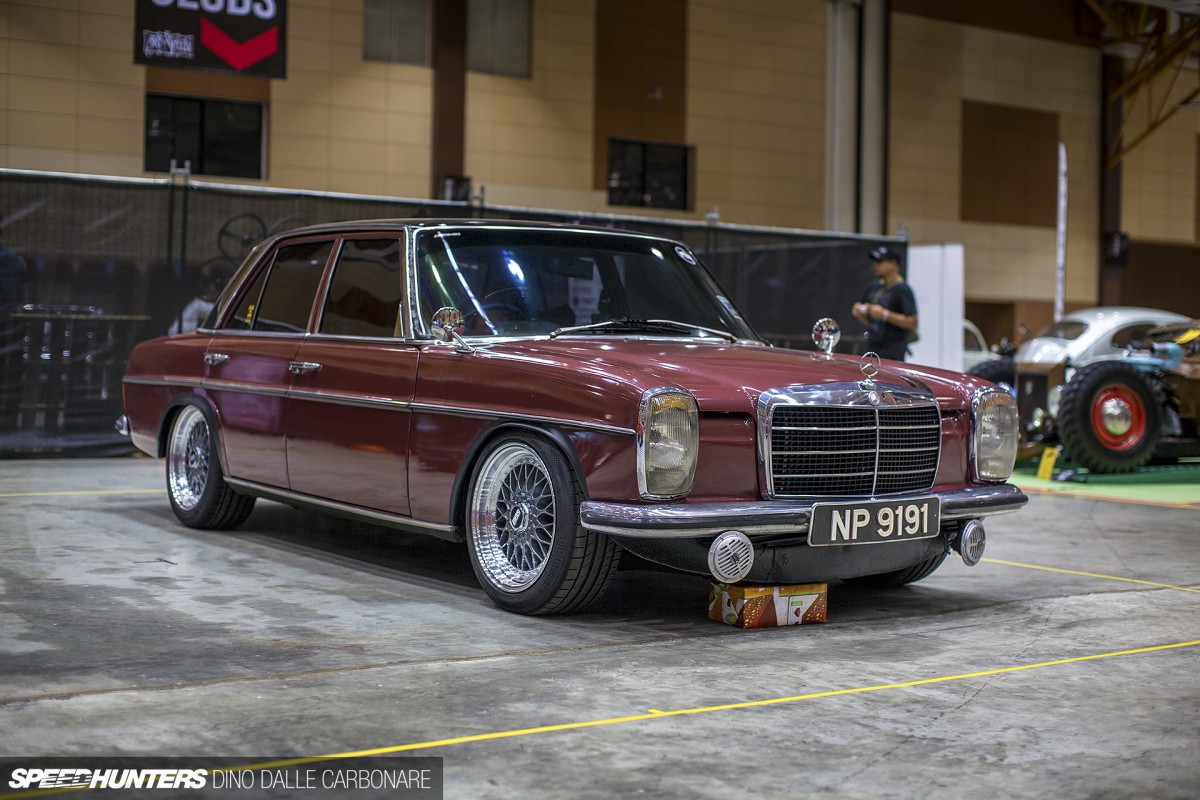 Old Benz on mesh wheel? Yes please! This look is something you really can't go wrong with.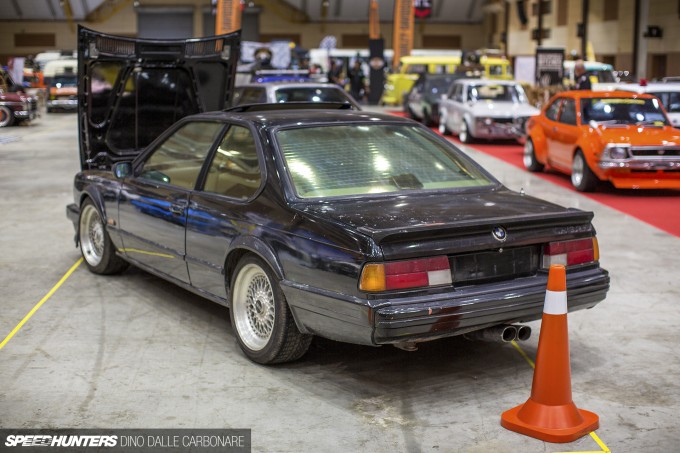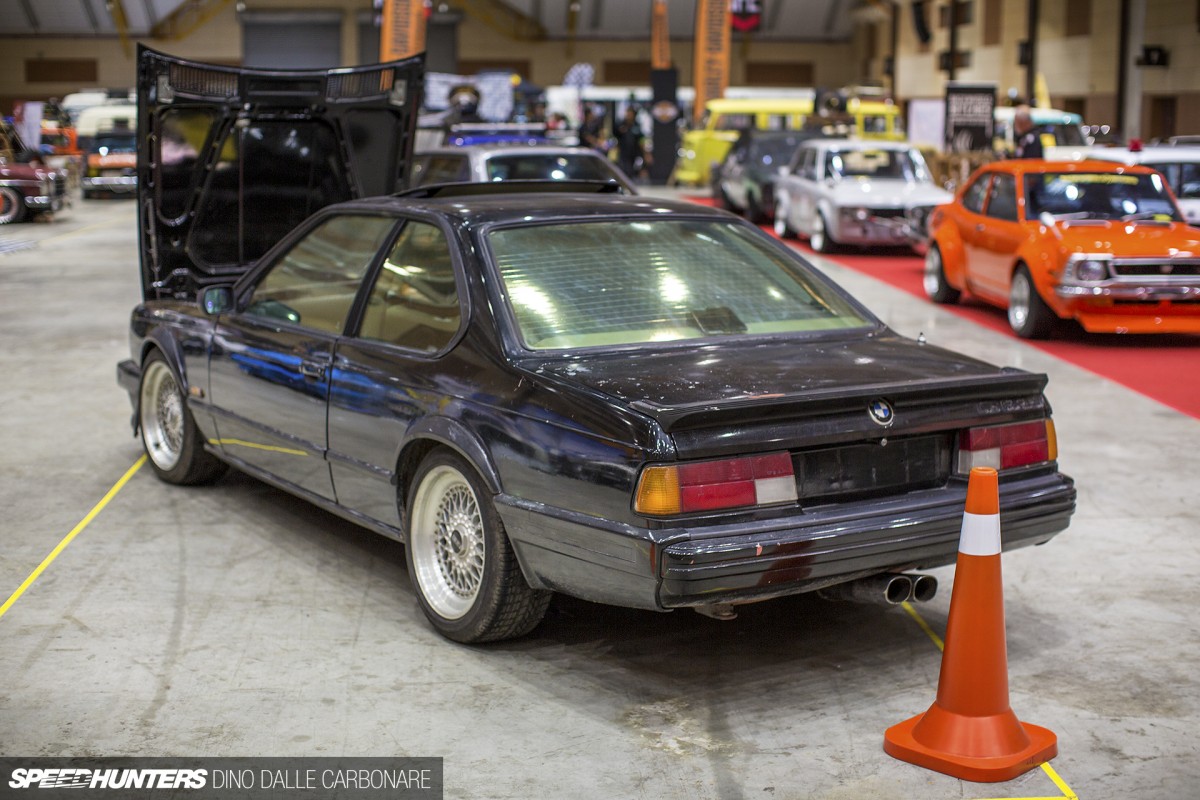 And speaking of older cars, this BMW 635CSI was looking positively loved. It actually looked like it had just been pulled out of a barn, which I'm guessing is exactly why it was there – to show its condition before it gets put under the knife.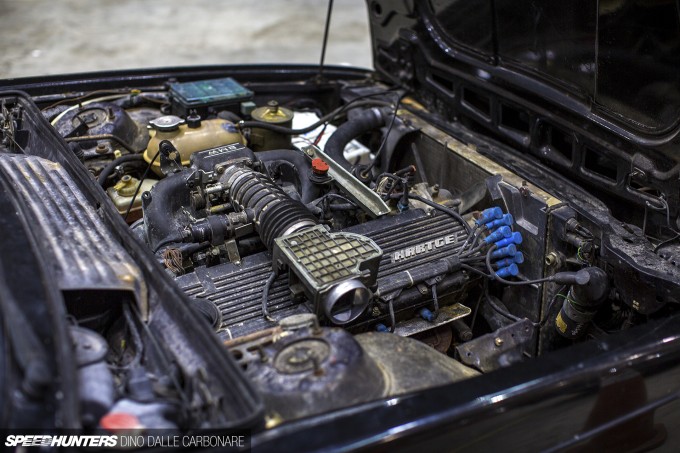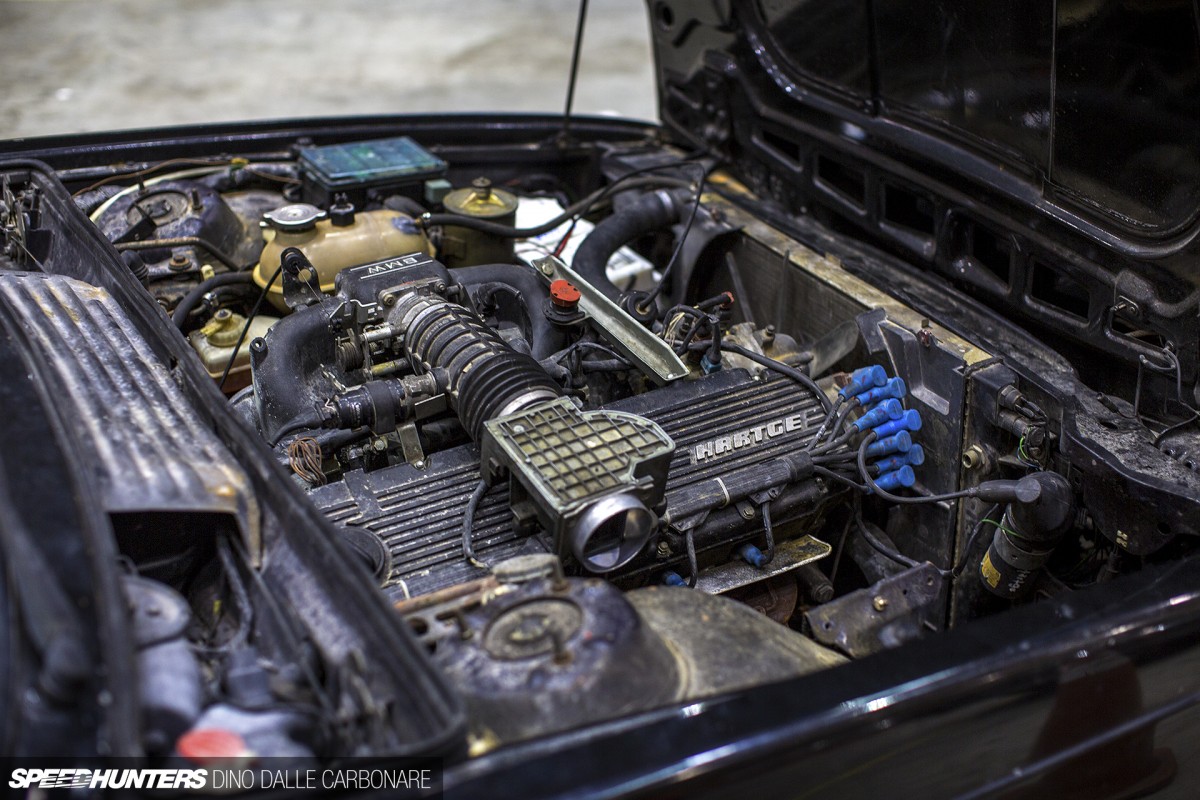 Under the bonnet however, is where the real surprise was. This is actually running an Hartge engine – easily recognisable thanks to the special head. The Hartge modifications included porting and polishing to give the straight engine more response and performance, but this one looks like it's missing the stock air box. It will be interesting to see what's going to be done with this car.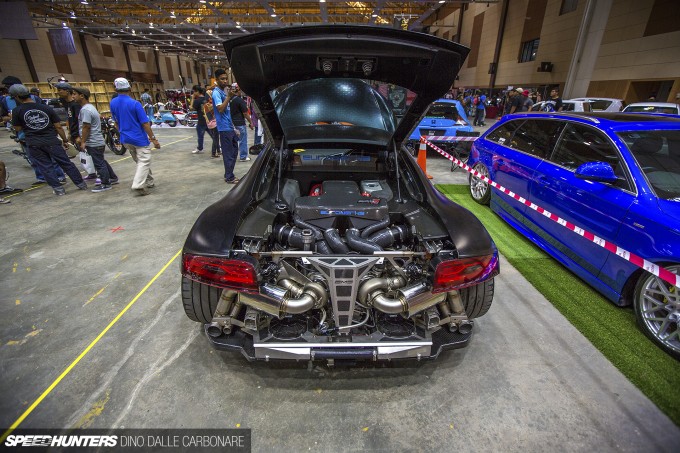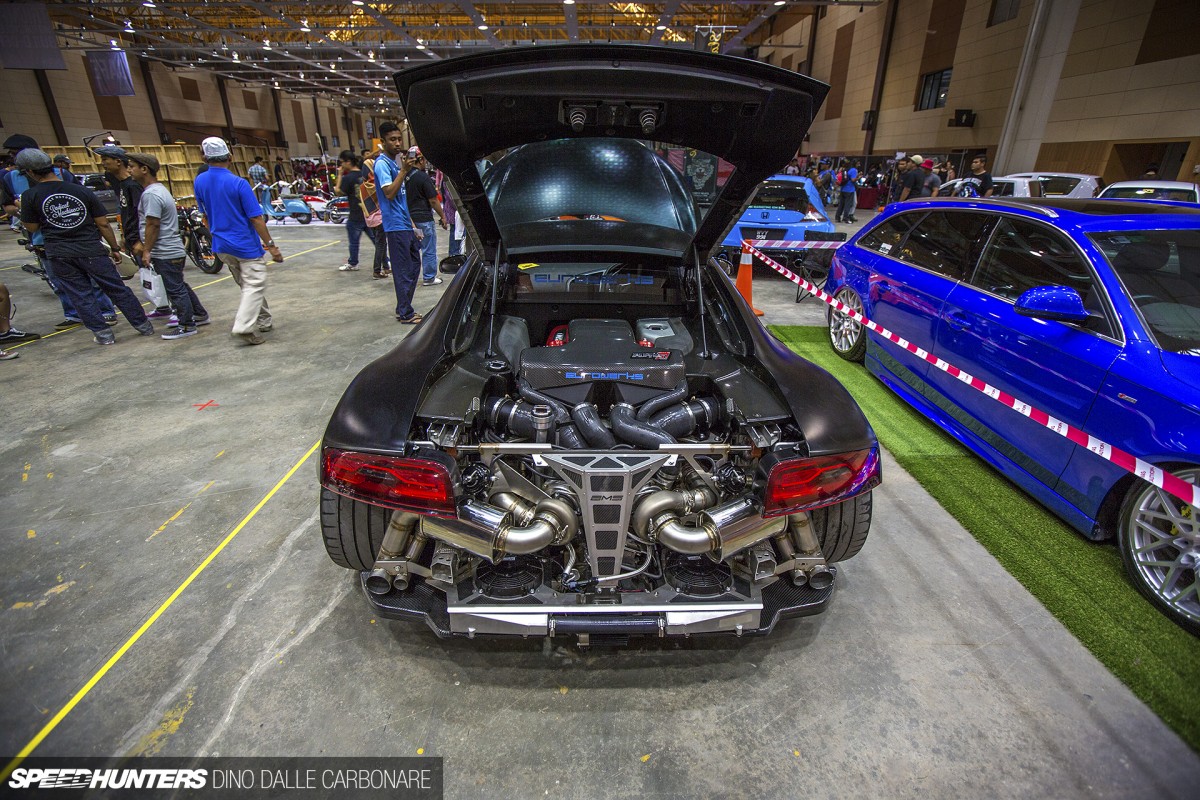 And while we're on the subject of special Germans, check out this R8. According to its builder – Euro Werks in KL – the Audi will develop close to 1,000hp when fully completed, but just I hope they never fit a bumper to hide away that sexy-looking twin turbo setup! The car was finished just in time for the show and I even ended up visiting Euro Werks a few days afterwards, so make sure you check out the shop tour I have coming.
More Of The Best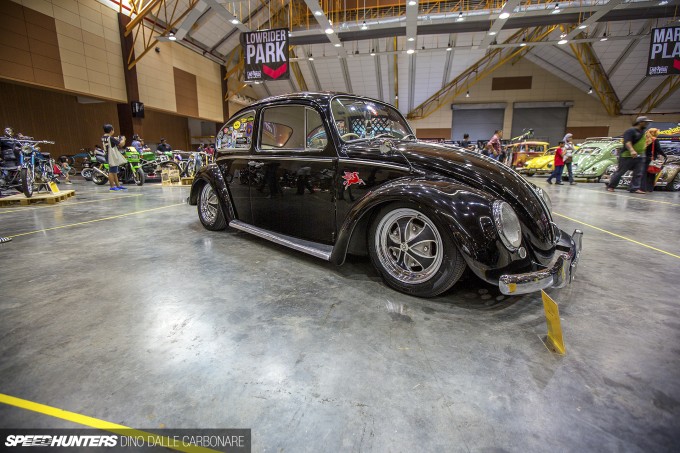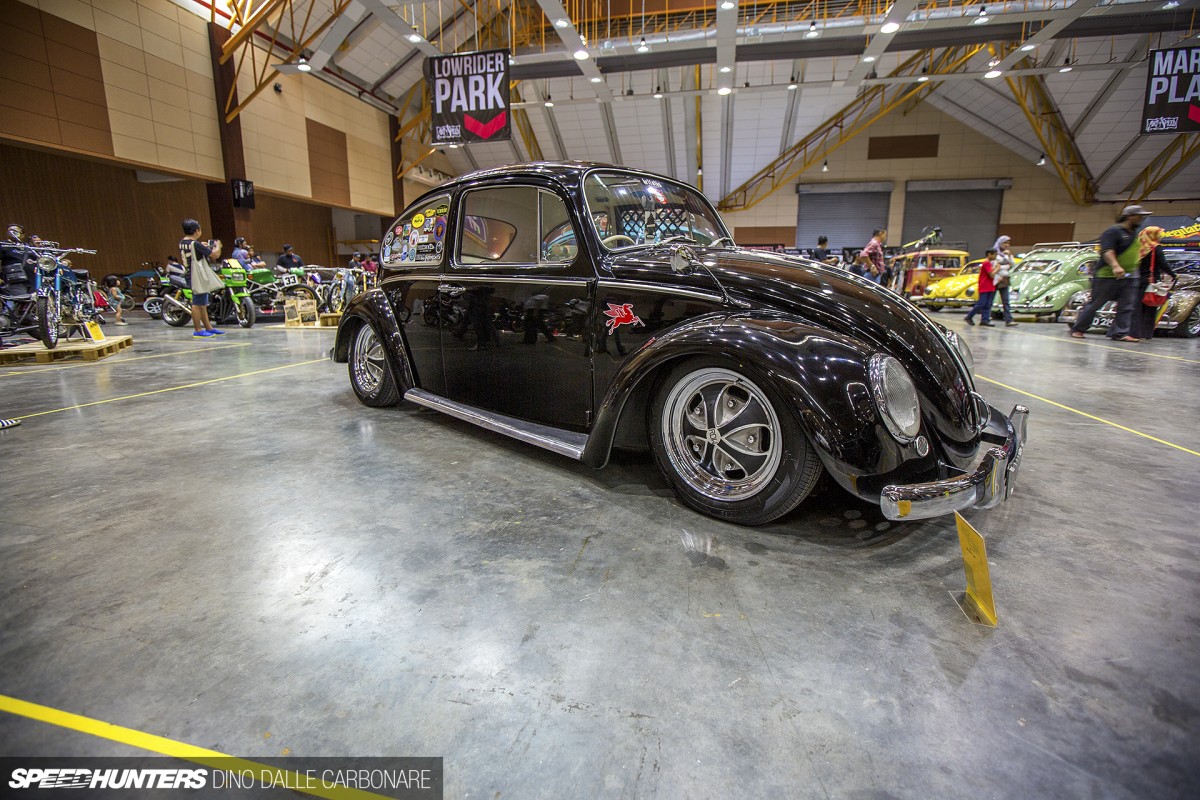 Shige-san of Mooneyes, who is always Art of Speed's most special guest, chose this VW for the Mooneyes Event, giving its owner a special pinstriped Moon disc award to take home to. It happened to also be my favourite Beetle at the event, but not the one I chose to spotlight. I guess you will have to wait and see which one I picked…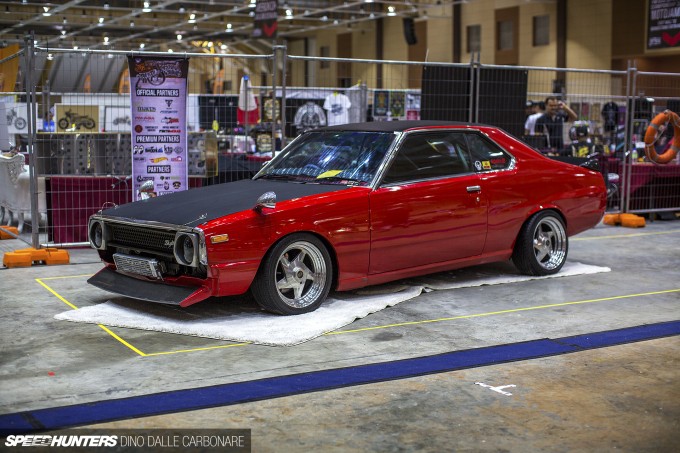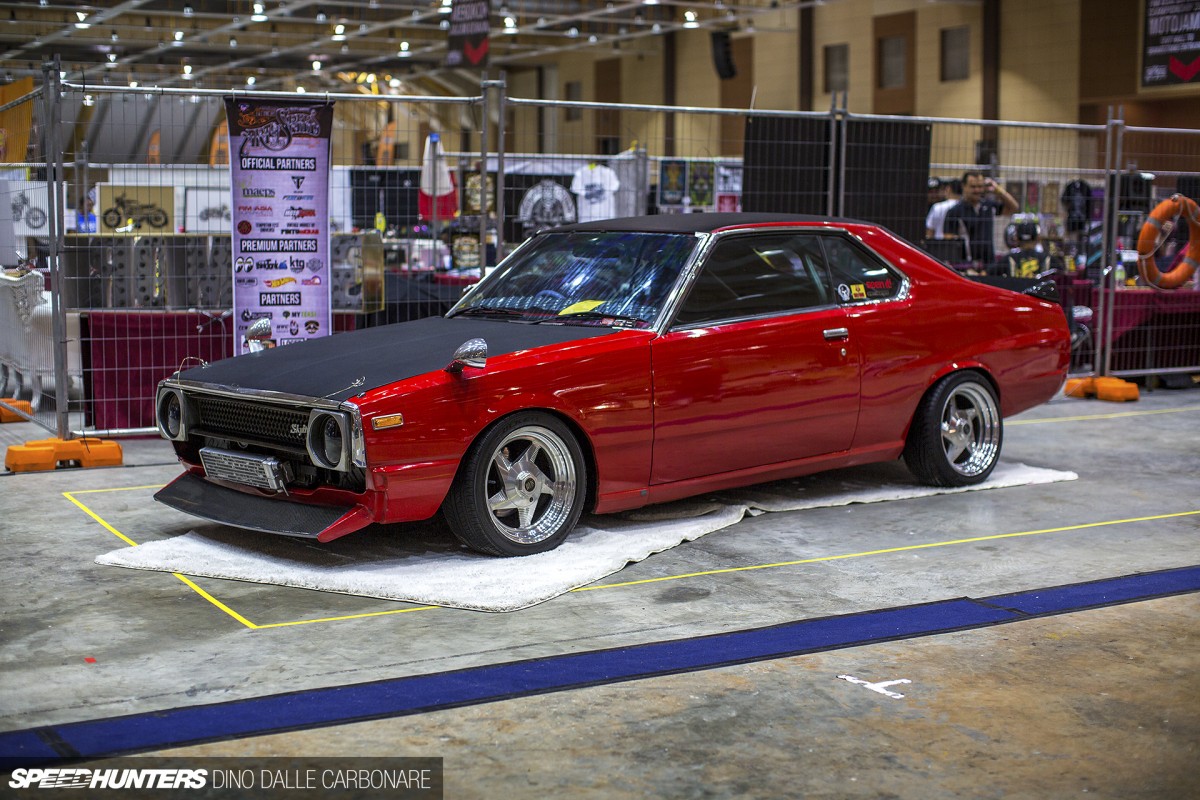 This Skyline Japan is a car I kept coming back to over the course of the show as it was pretty much behind the Speedhunters booth and was sporting some unique custom touches. I'm guessing there aren't a lot of these cars in Malaysia, as most of the time it had a constant crowd of people around it.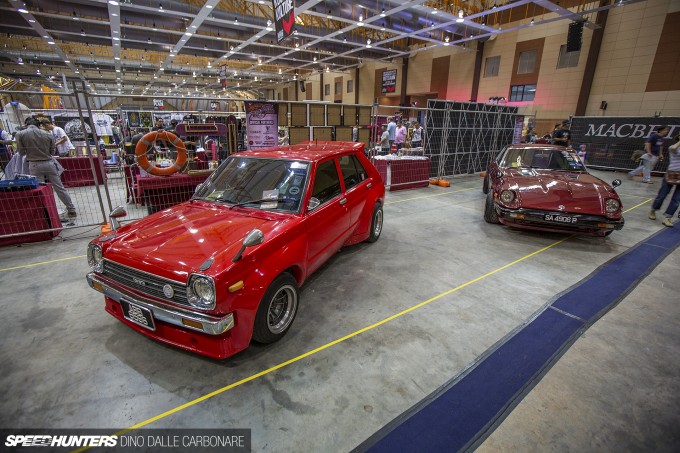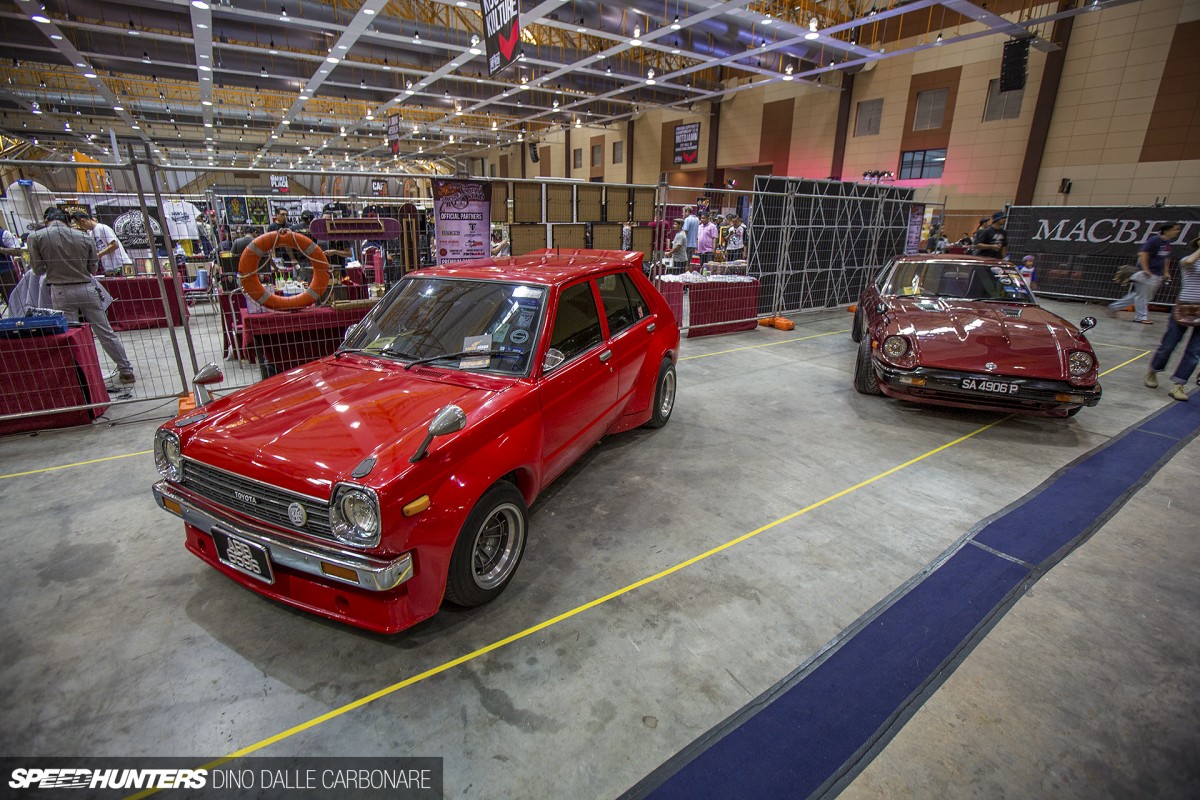 My pick of the bunch behind the booths however, was this Starlet running integrated over-fenders. I quite like the look and the whole simple way in which it's been modified.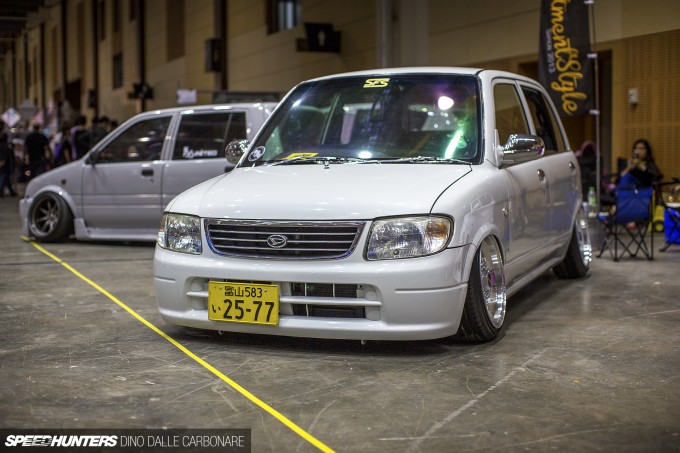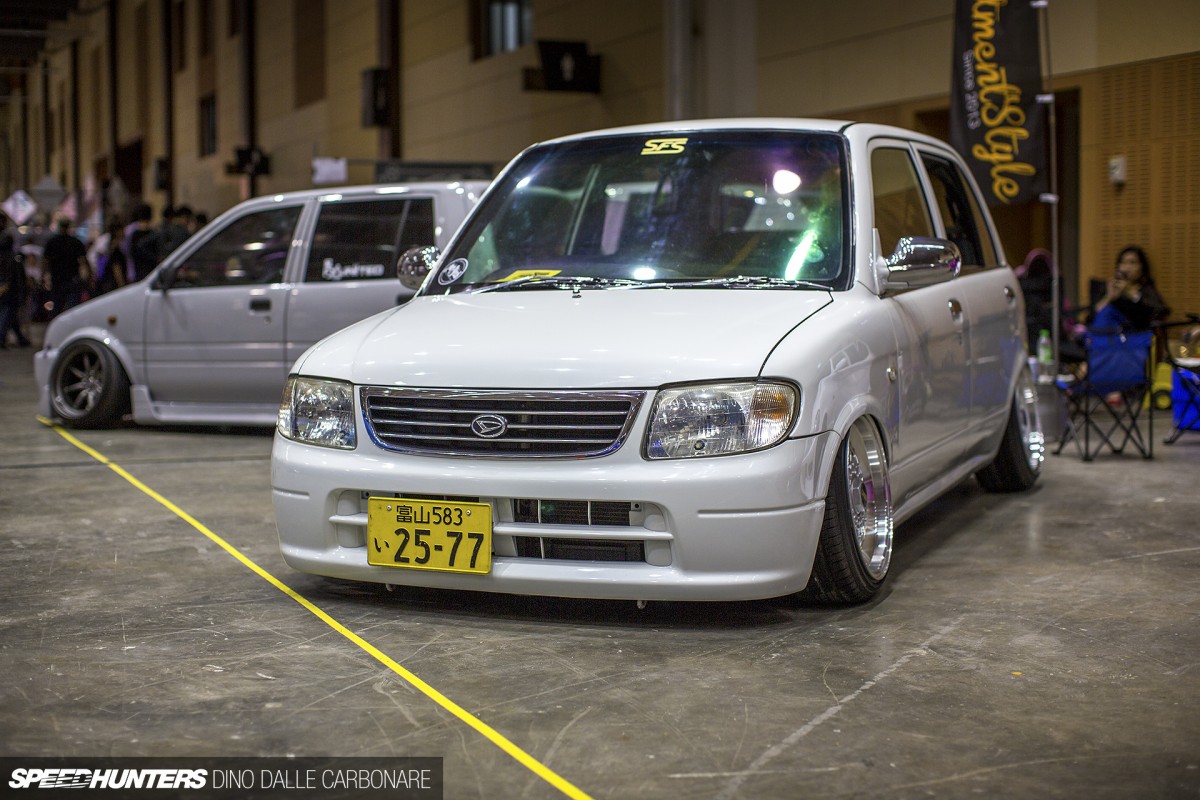 The biggest surprise of all however, was the Kei car crew that created one of the coolest little displays of the entire show. These guys and their Daihatsu Miras certainly put a smile on my face, and they really did things by the JDM book – right down to the number plates.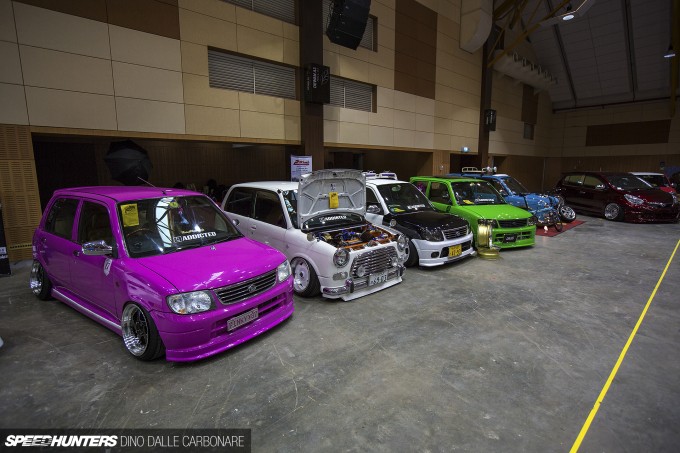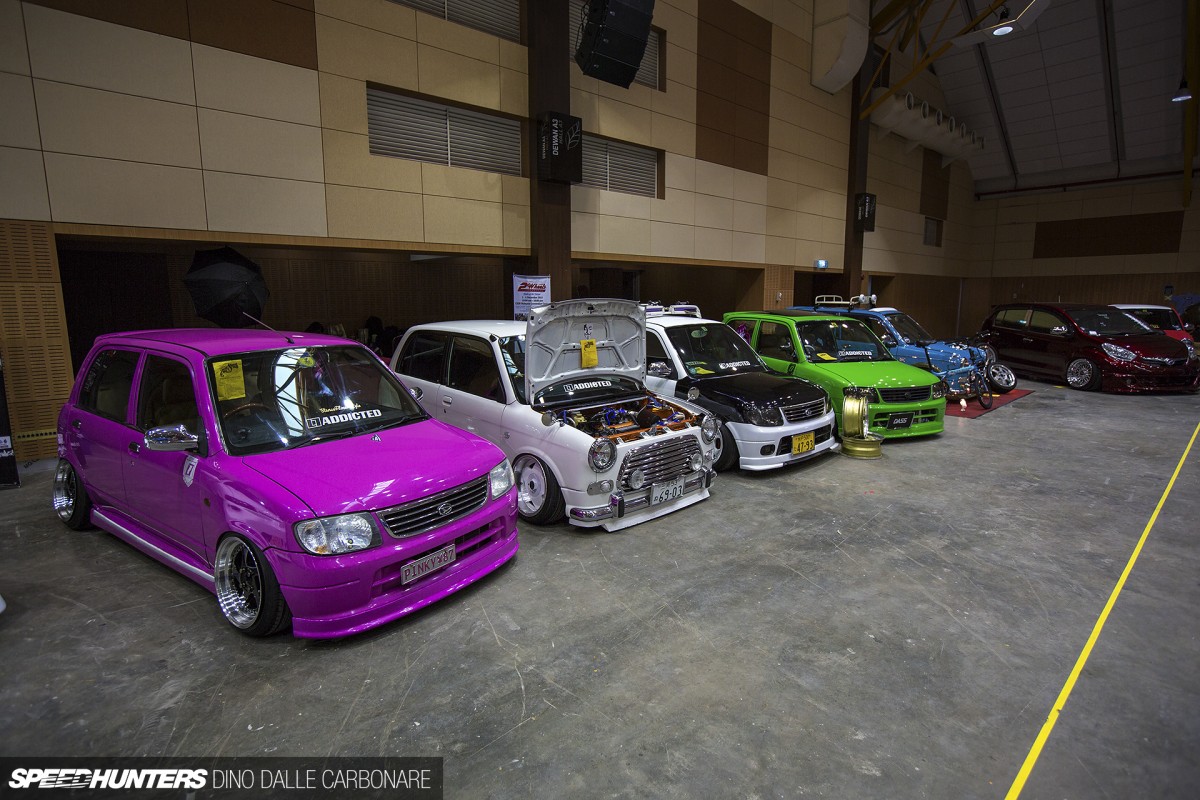 There was quite a colourful selection as you can see, and yes, I will have a spotlight on one of these cars coming up soon. Can you guess which one though?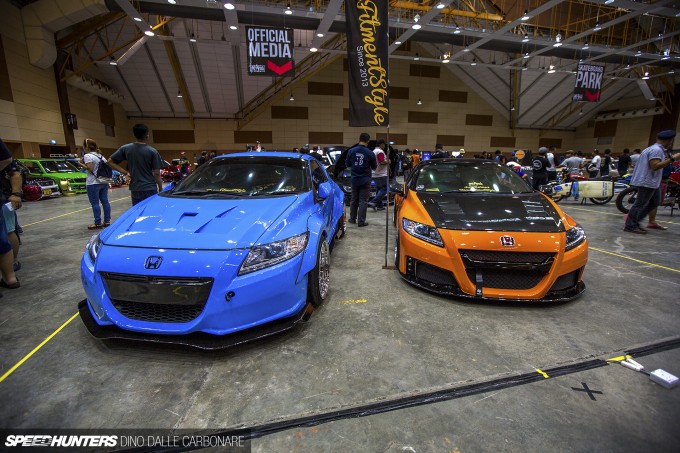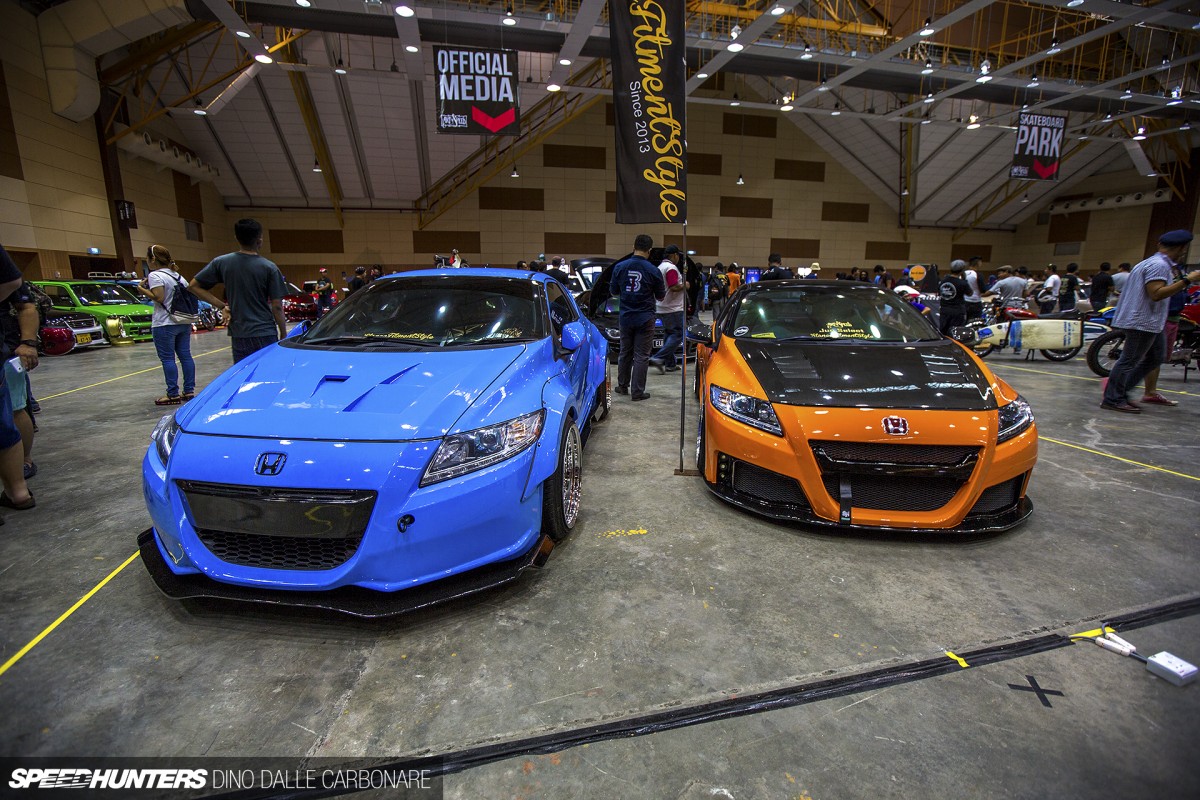 While the only sporty Honda I really saw on the streets of KL were Type R inspired Civics, it was quite cool to see this pair of CR-Zs at the event – one even running a Speedhunters x Takata tow-strap. Seeing as the owner of the wide-body blue car often drives it on the streets of KL, she has preferred to forsake the low-down look and go for a ride height that will allow her to clear most of the potholes and other miscellaneous obstacles she runs across on the roads.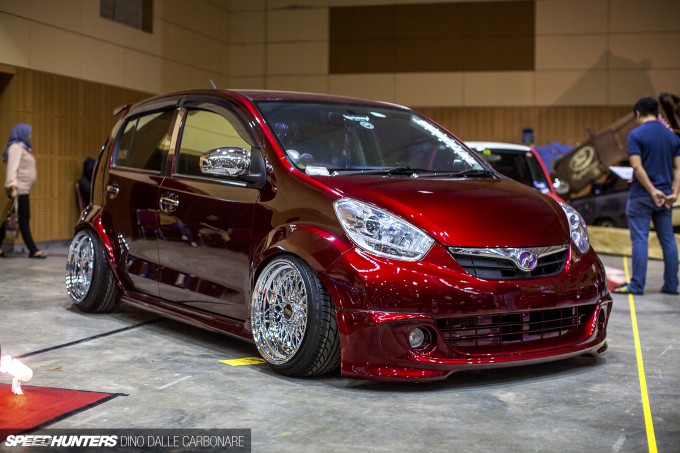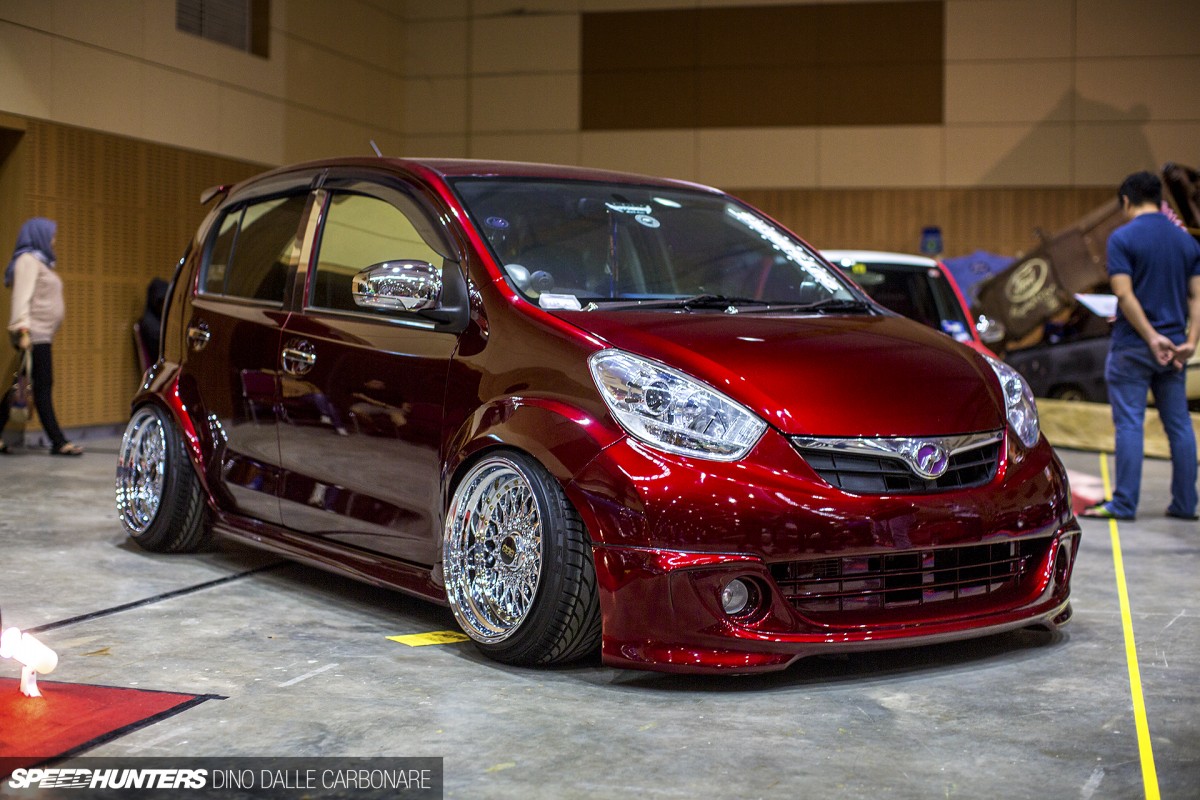 You might be beginning to think that domestic cars are all but forgotten in Malaysia's customizing scene, but there was at least this Perodua Myvi present at the show, sporting custom widened fenders and looking rather imposing. If it looks like a familiar shape it's because Perodua has a collaboration with Daihatsu.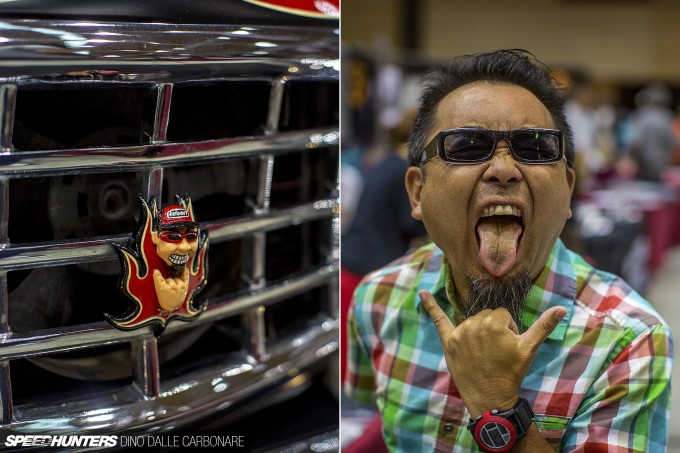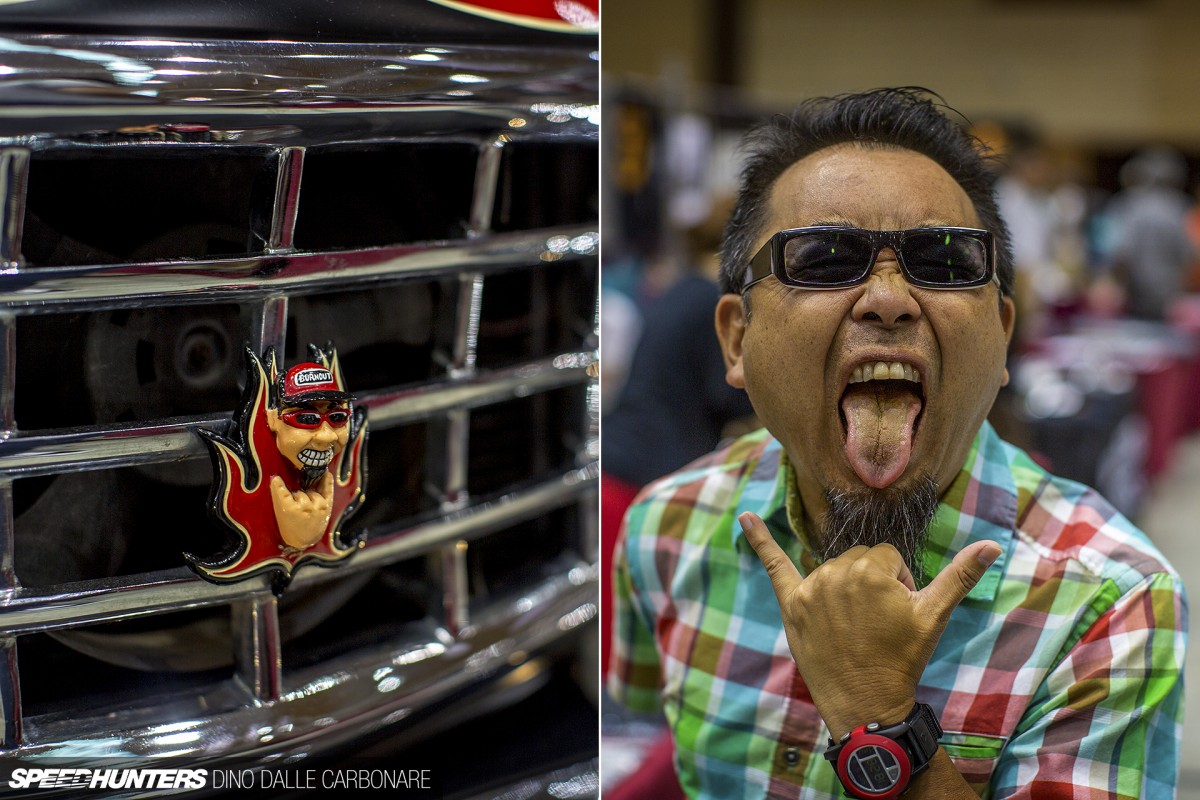 While last year it was a drag-spec Beetle from Flat-4 in Tokyo that was shipped over to the show, Art of Speed decided to bring in the 'Pussy Wagon' which is owned by a real character in the Japanese kustom scene – The Nash. Nash is the man behind a kustom-oriented publication which he puts together by himself – quite the collectable little book.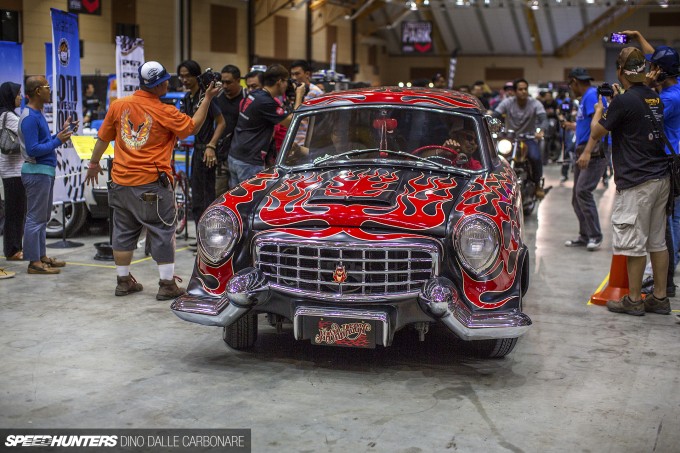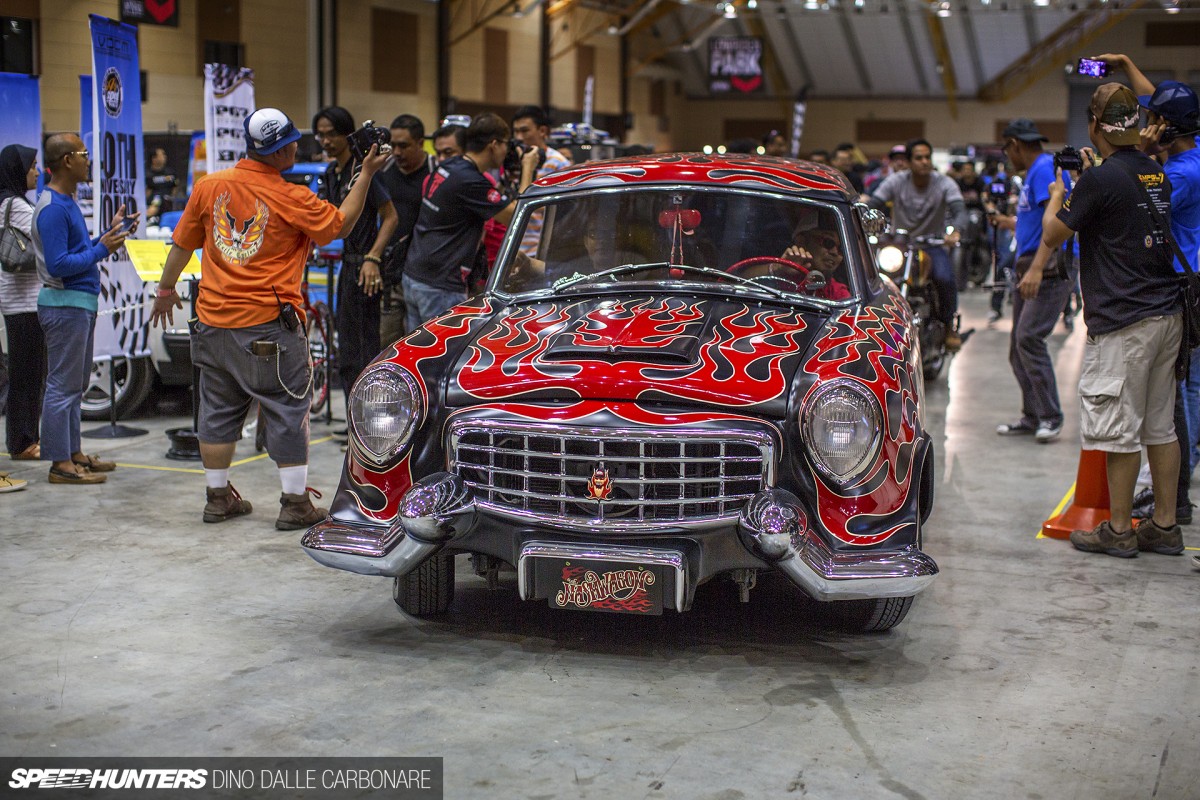 His car has been around for a while and was built by Shorty over at Pumpkin Sally, who was also a special guest of this year's show. The duo can be seen here driving in the Pussy Wagon right up to the stage.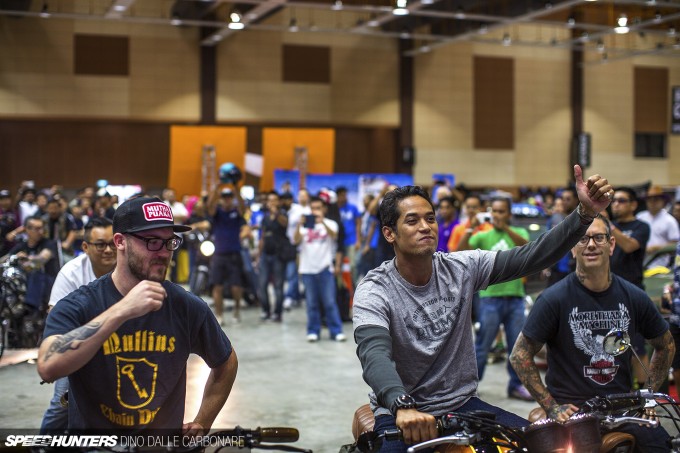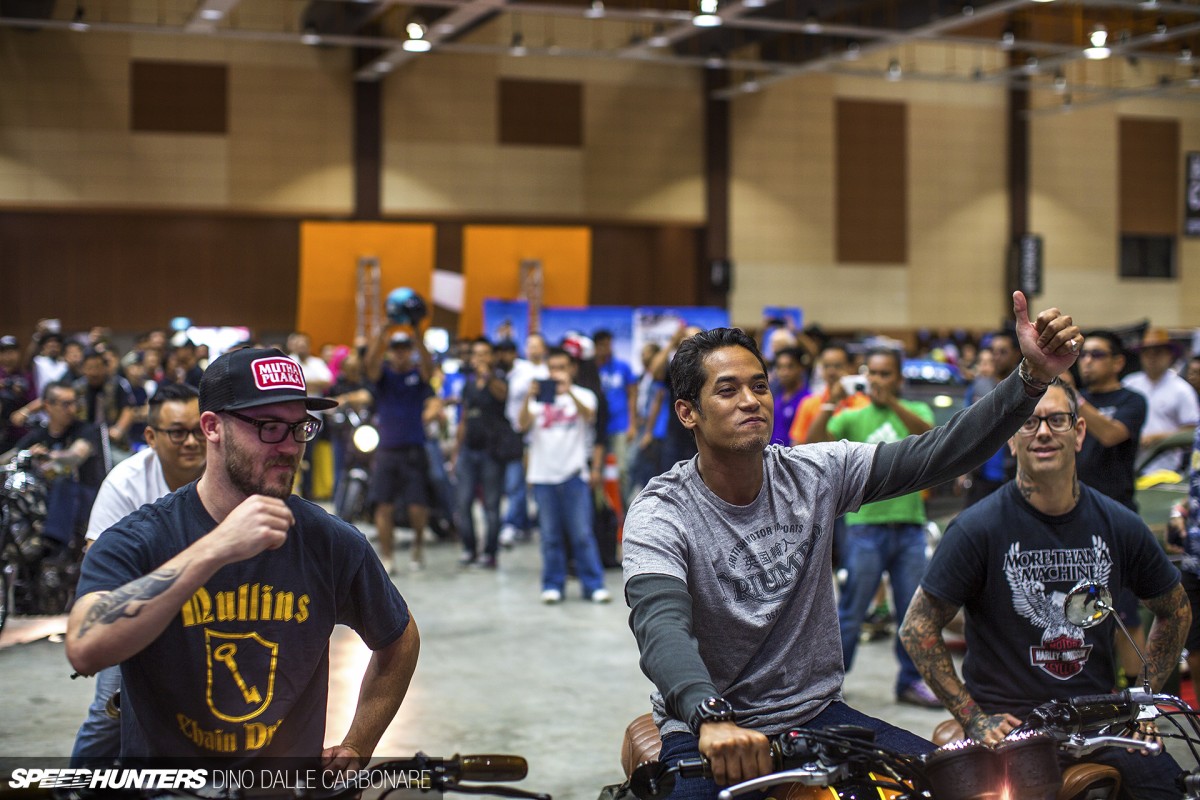 Behind them were Scott 'T-Bone' Jones from Noise Cycles and Andy Carter of Pangea Speed who accompanied in Malaysia's Minister of Youth & Sports, seen here in the middle riding a bike. Khairy Jamaluddin Abu Bakar also dropped by on Sunday morning to check out the show, which I though was really cool. Maybe he saw just how much passion exists in this small world full of enthusiasts of all ages and backgrounds, and will make it easier for these guys and gals to keep doing what they love.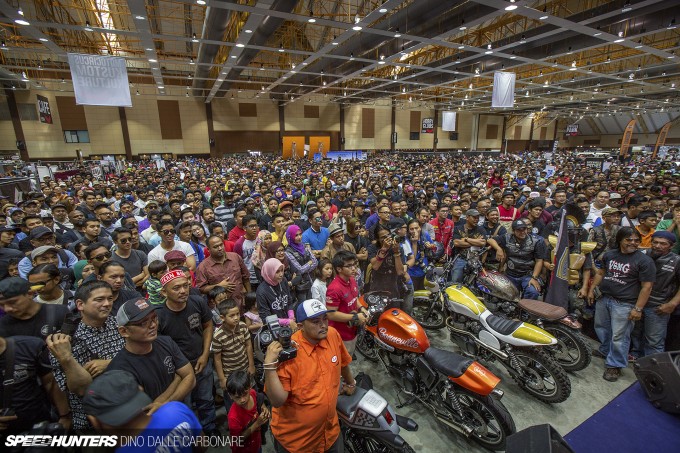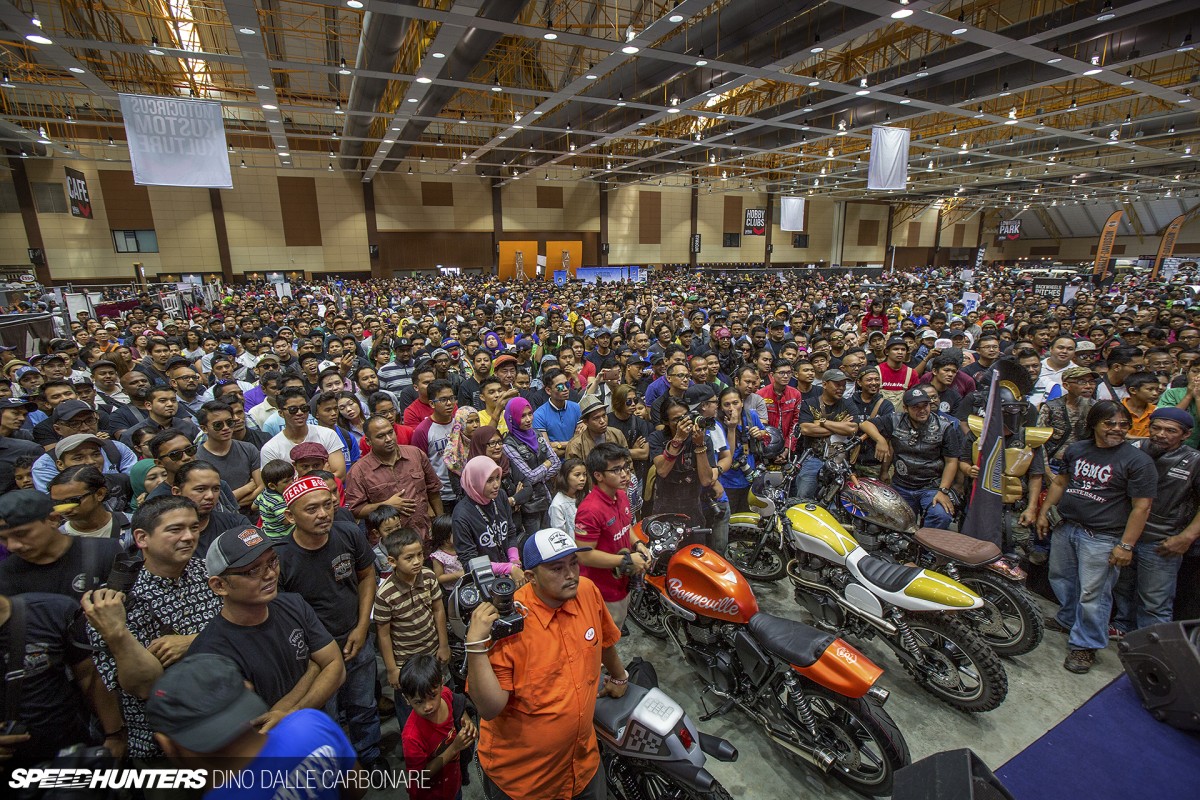 As one of a long list of guests from Japan and the US, I was called up on stage at the end of the weekend to help give out all the awards that Asep and his crew had carefully selected. My mind was blown to see just how many people were there, not to mention the sheer enthusiasm of the crowd as the trophies were presented. Art of Speed and Malaysian car and bike nuts – you truly killed it this year!
Dino Dalle Carbonare
Instagram: speedhunters_dino
dino@speedhunters.com
Art of Speed 2015 on Speedhunters
Art of Speed Official Website