Open House
You guys are probably wondering why Linhbergh's personal Mazda Miata is sitting in HRE's headquarters, above. Well, truth be told, I've wanted to check out the wheel maker's annual Open House meet for five years now, but every year there's been a scheduling conflict – 2015 included. But luckily Linhbergh was there, and able to share with us beautiful photographs of what went on and which cars turned up, so I figured it was only fitting to use his car as the header image.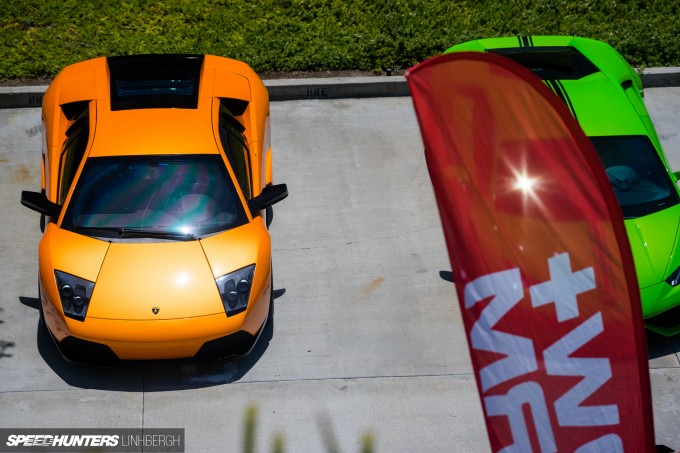 So here's the issue – ever since the original Cars & Coffee was shut down in Irvine, there's been a distinct lack of car meets. The exotic, weird and wild cars of Southern California just drive around aimlessly on Sunday mornings because they don't have a destination anymore.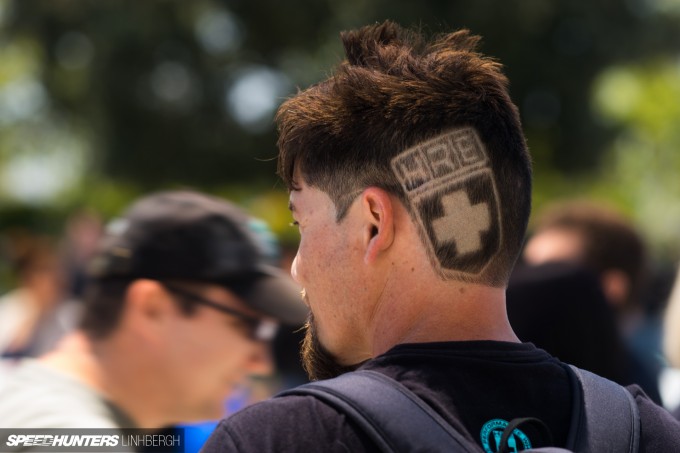 Companies like HRE have been opening their doors to car nerds like us for a long time, but this year was different. The 2015 Open House held earlier in the month had the largest number of cars in attendence since the event's inception.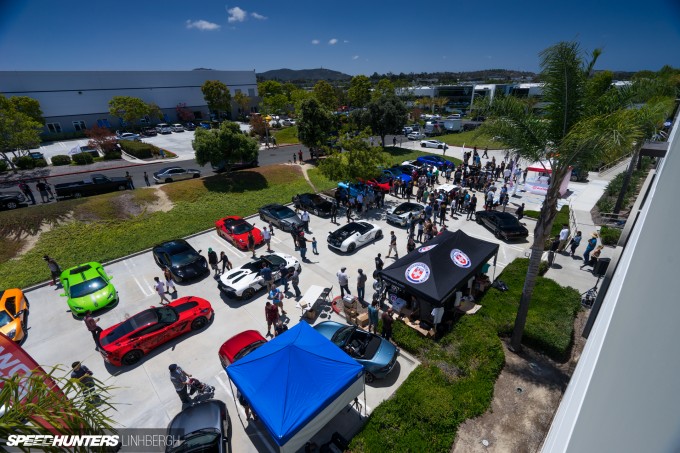 Over 700 vehicles from all walks of life showed up. And on top of that, Gold Rush Rally competitors rolled through as well.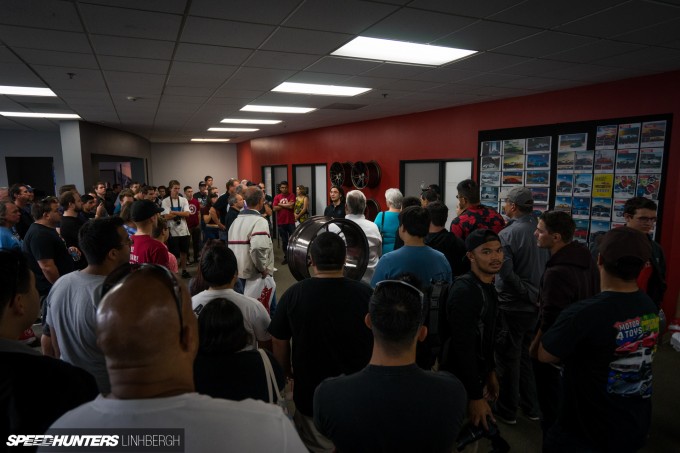 Over 2,000 car enthusiasts were on site, and of course it wouldn't have been a true 'open house' without tours of HRE's massive facility.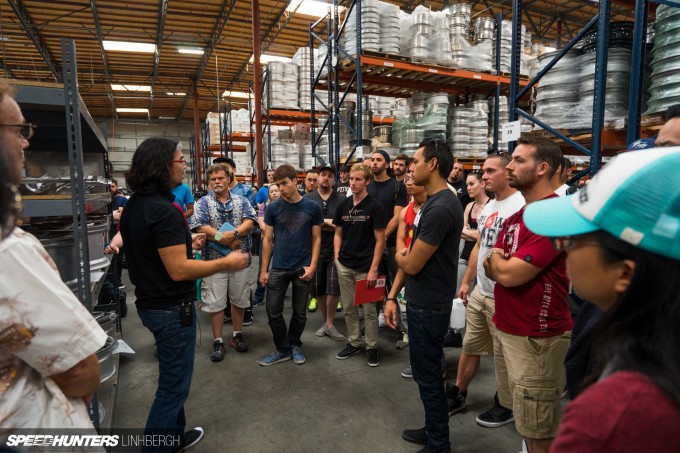 There are no secrets here and all the attendees had a chance to check out HRE's actual wheel-making process – something I'll be detailing in a separate post soon.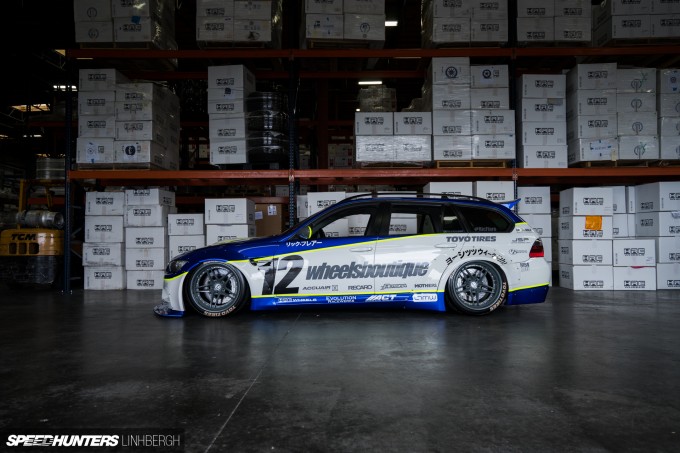 As always with these events, we keep an eye out for interesting cars. I recently photographed Mickey Andrade's AE86 for an upcoming feature, but in the short time since then he's sold the Toyota and built up this BMW wagon. Don't be fooled by its show car looks though – there's plenty going on under the skin including an F80 M3 turbo motor swap and a 6-speed manual conversion. Yum! You can bet we'll be featuring this car soon too.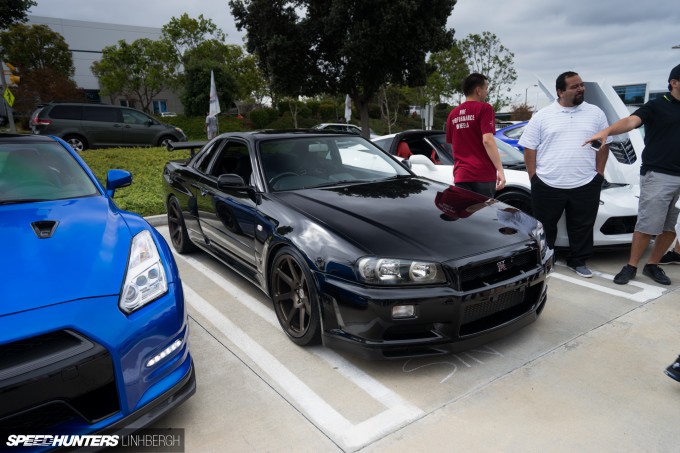 It's easy for you readers to go numb on Nissan GT-Rs considering how many we feature from Japan.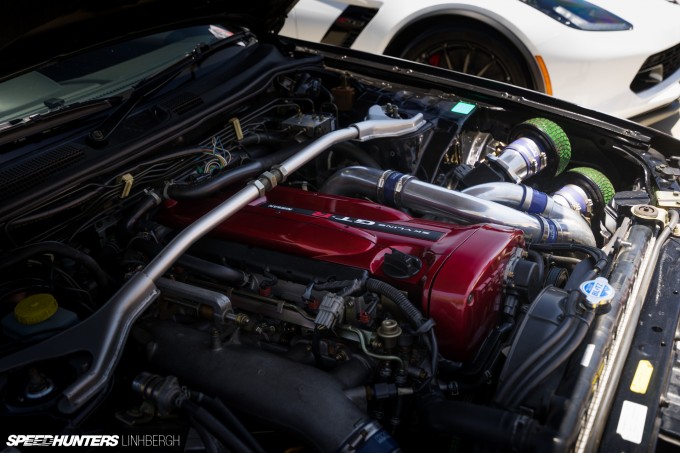 Heck, Dino even has one as a project car! So what makes this one so special?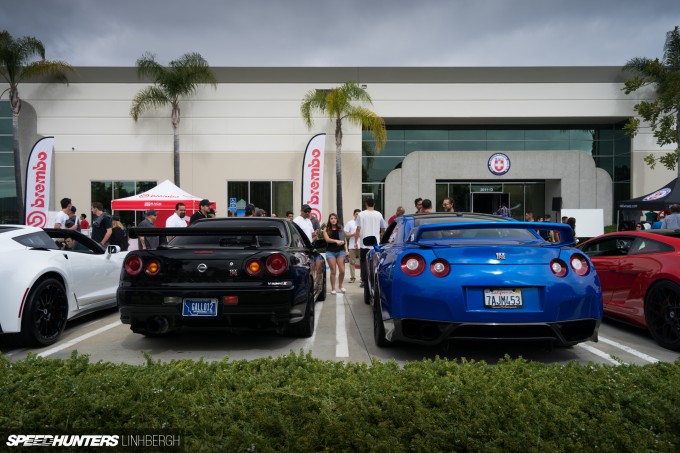 It's all about the story behind it. The fact that it's on North American soil just makes it that much more interesting too.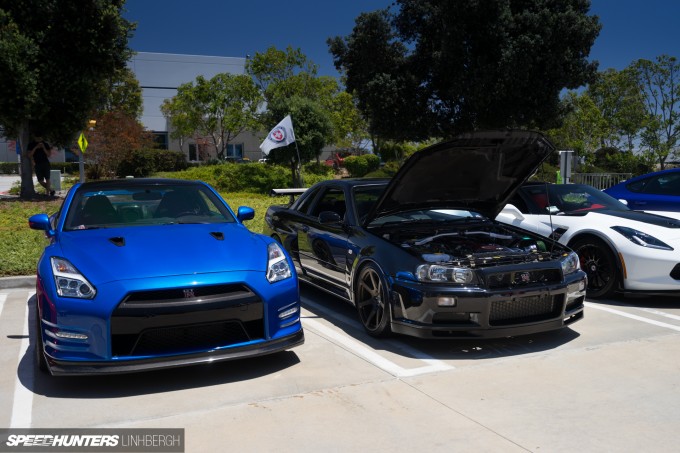 Yes, I'll be featuring this ride soon as well.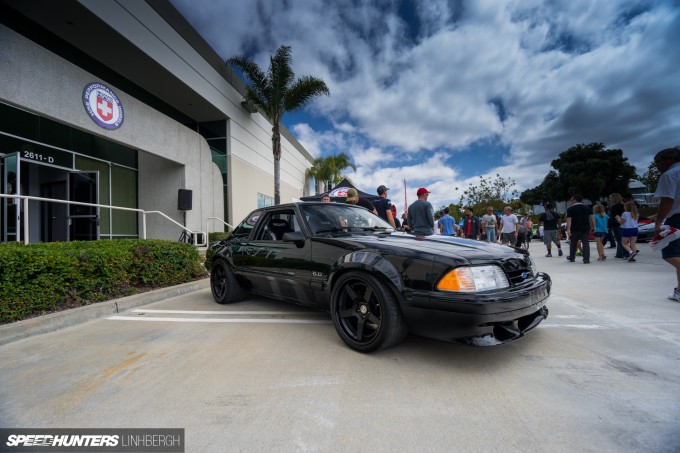 Ever since featuring the ultimate Fox Body Mustang a few years back, I've developed a real liking for this body style.
There's always room for a clean MkIV Toyota Supra at a car show. It's so easy to make this model look dated, but I love how the owner of this one has given their car an updated feel through some select modifications.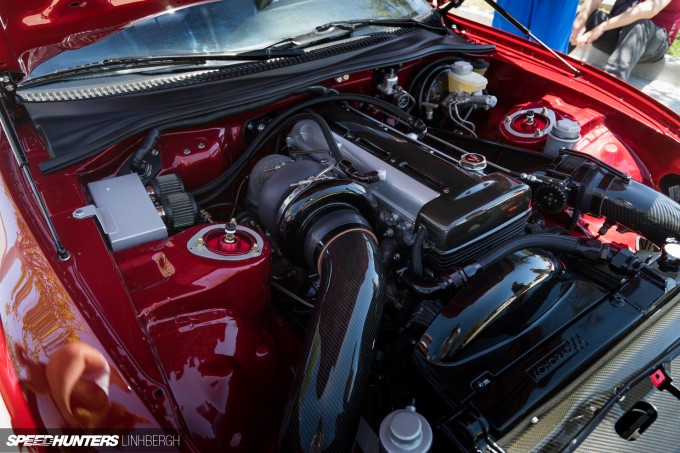 The engine bay was just as clean. Can Toyota just release this car brand new from the factory again?
While I love the C7 Corvette, I just hate the way they look stock – mostly due to massive wheel gaps. As you can see here though, a slight drop and some nice wheels transforms the sportscar completely.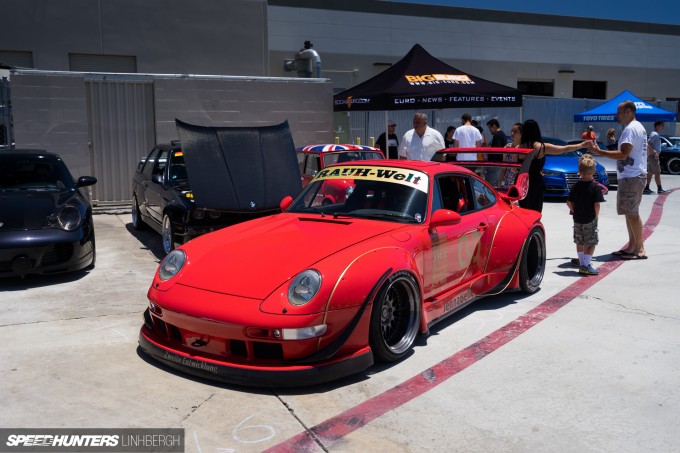 There have been a few more RAUH-Welt cars popping up in SoCal ever since RWB's LA branch opened last year, and that's fine by me.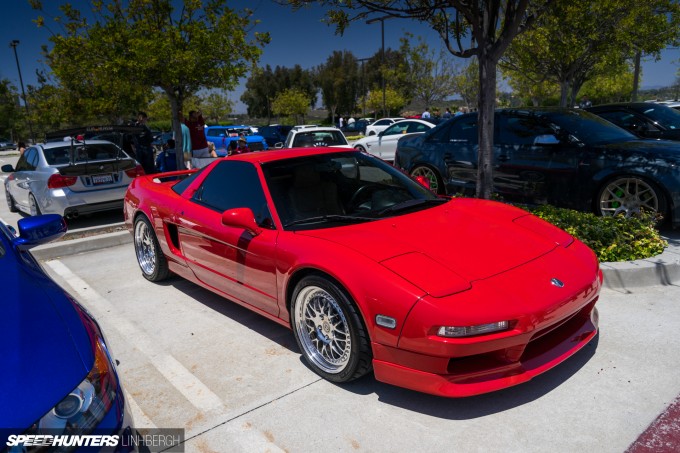 Due to regulations, car manufacturers don't build cars with pop-up headlights these days, but I think they're exactly what made models like the NSX so great. The look of the NSX has always been ahead of its time, and 25 years after the fact it still doesn't look dated at all – especially with a set of fresh wheels to finish it off.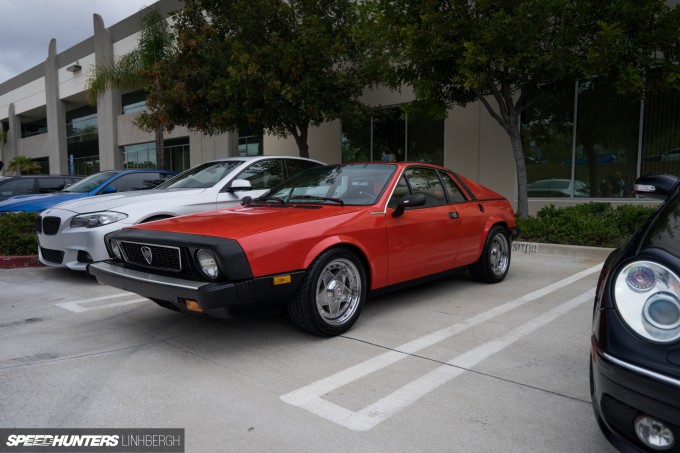 My favorite car of the bunch? I think it would have to be this Lancia Montecarlo riding on a nice set of 505 Vintage Series wheels.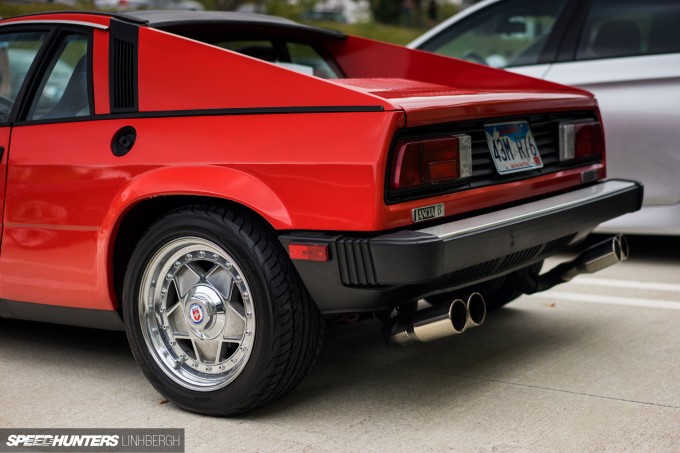 There aren't enough Lancias in North America period. Although, I was lucky enough to see some historic race cars last year at WRC Spain.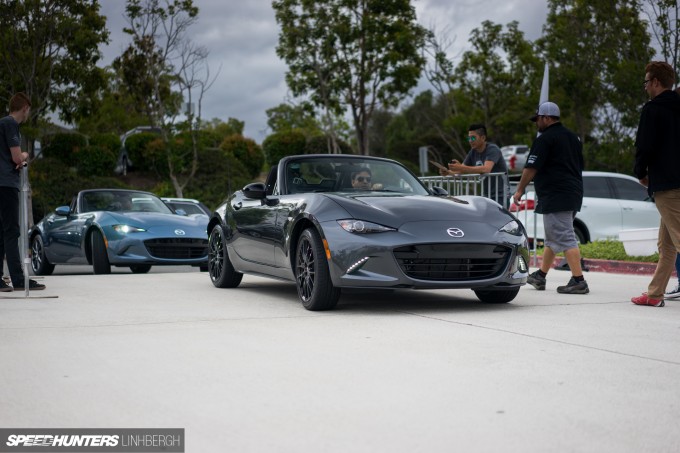 A few new Mazda Miatas even made an appearance. It's going to be interesting to see what the tuners do with these for the SEMA Show in November.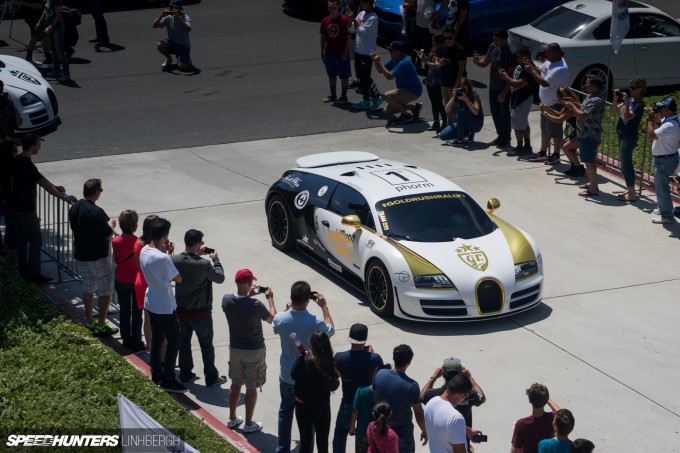 This year's Gold Rush Rally had eight stops, and the HRE Open House was one between the San Diego to Las Vegas leg.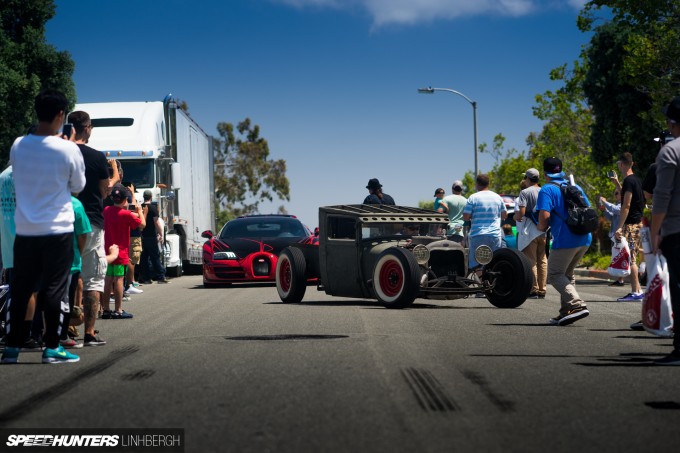 Everything from hypercars and rat rods were part of the parade that processioned through the parking lot.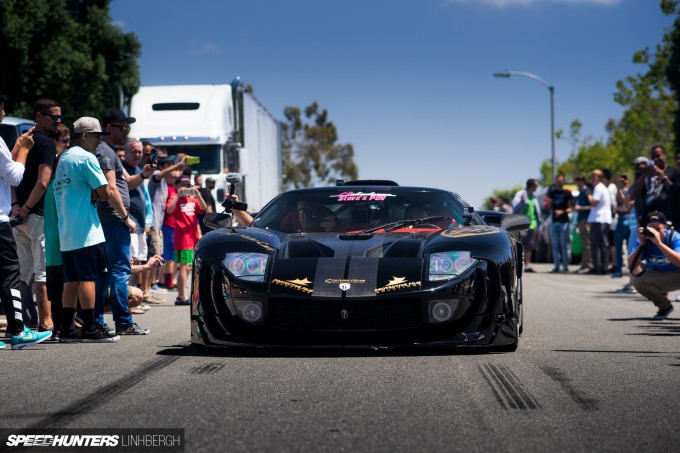 I like the idea of joining one of these road rallies, although I would probably only make it one or two legs before I received too many speeding tickets.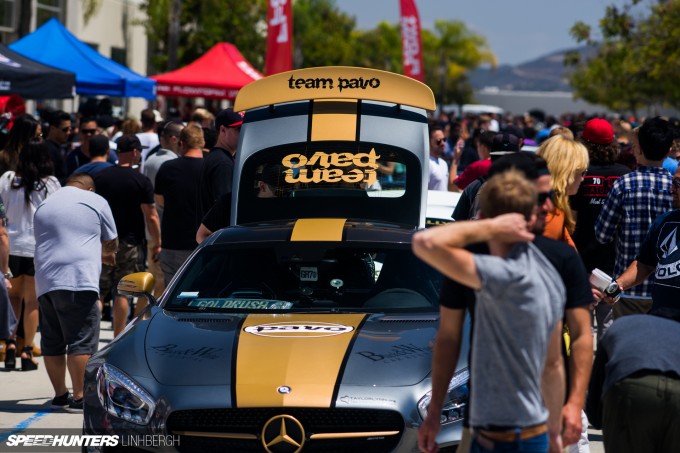 Hopefully next year there will not be a scheduling conflict so I can join in on the fun of the Open House as well.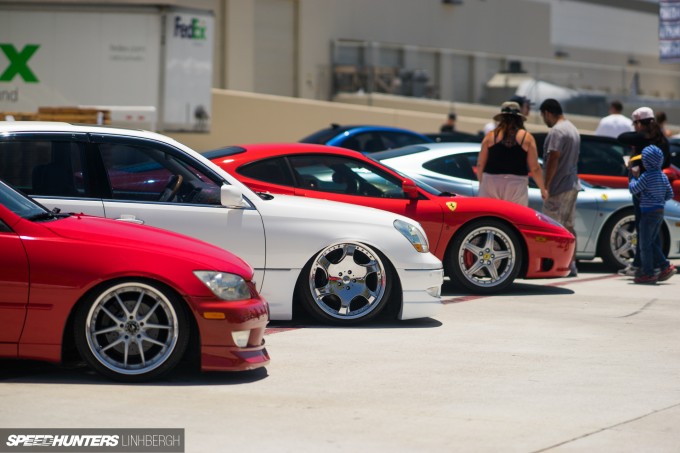 As more and more places get shut down to car meets, it's a wonder why more manufacturers and tuning shops in California don't open their doors to the public. The only way we will be able to have a new generation of car enthusiasts is if there are such events to go to. Let's keep promoting these kind of events, because it's the only way we can keep car culture alive and well.
Check out the massive Bonus Images chapter below for more from HRE Open House 2015.
Larry Chen
Instagram: larry_chen_foto
larry@speedhunters.com
Photos by Linhbergh
Cutting Room Floor