When you've got something to shout about, it must be very hard to keep quiet. Restraint is one those things we see less and less of in today's celebrity obsessed culture. If you've got it, tell everybody on Facebook, put a picture on Instagram and tweet the hell out of it. Or not in this case…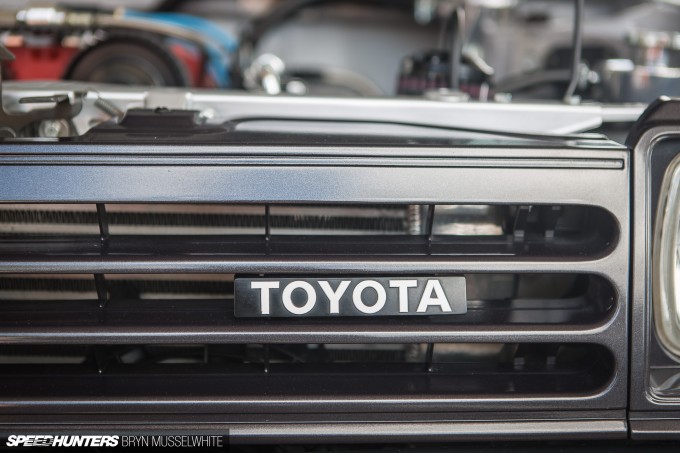 It was the registration plate I noticed first on this '82 Toyota Starlet, as it rang a bell. I'd seen it before but I wasn't sure where… I was instantly reminded when I saw the Cosworth YB motor in the engine bay though: it was from a forum a few years back when it was for sale as a complete car.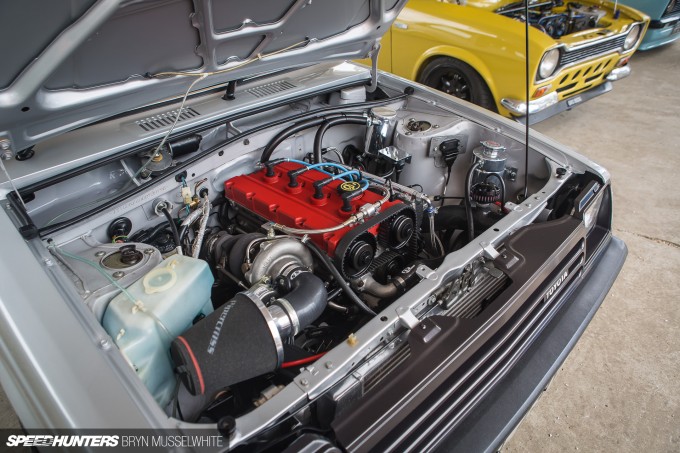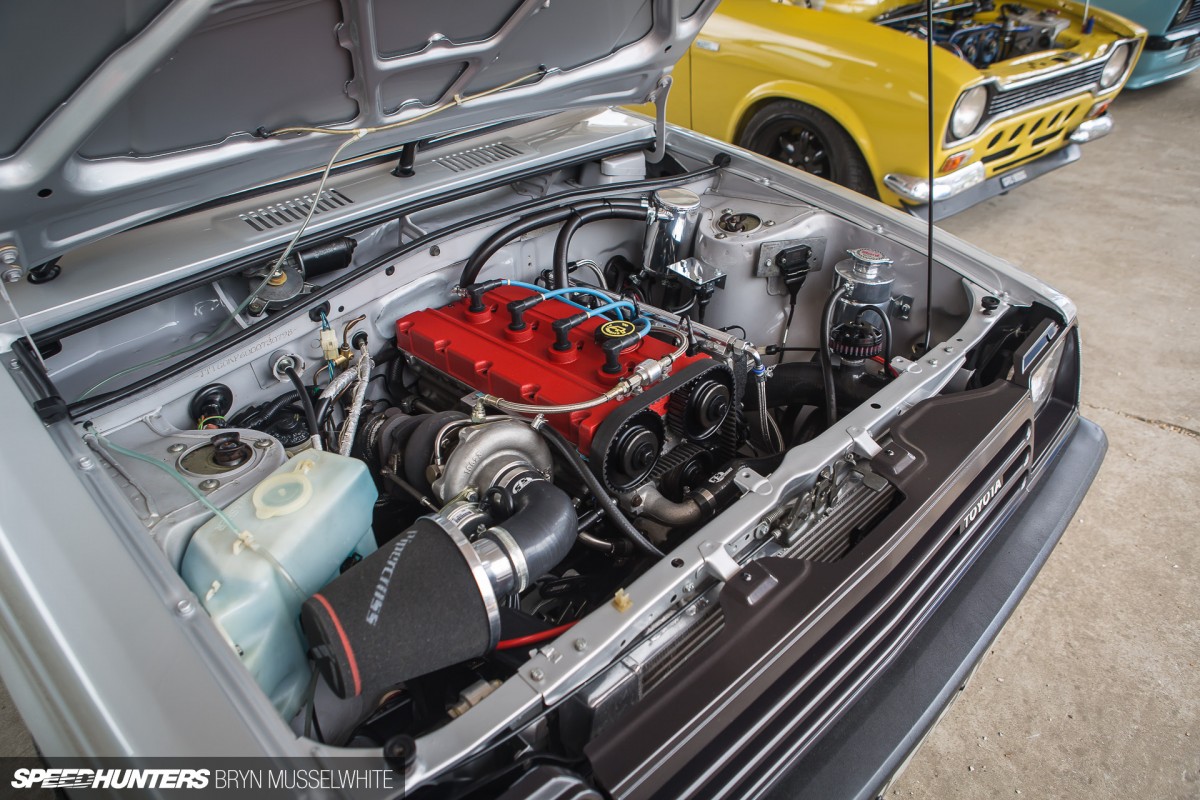 Looking up over the raised bonnet I then saw the owner, Ben Birch, who used to work in the UK car mag scene. Small world, huh? I can remember at the time thinking it must be a crazy package: a 200hp-plus Cosworth engine in a car that weighs roughly 750kg.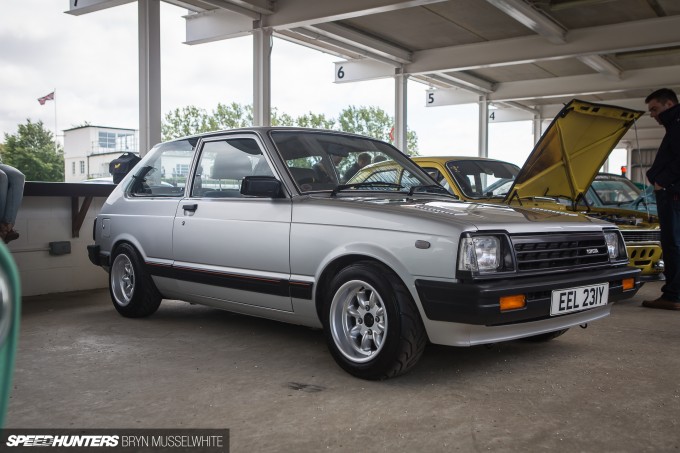 I also liked that it looked stock with the factory body work and full trim. By modern standards the mildly-wide 13×7-inch Minilite wheels are tiny, so not even they can give a true clue as to how potent this Toyota is.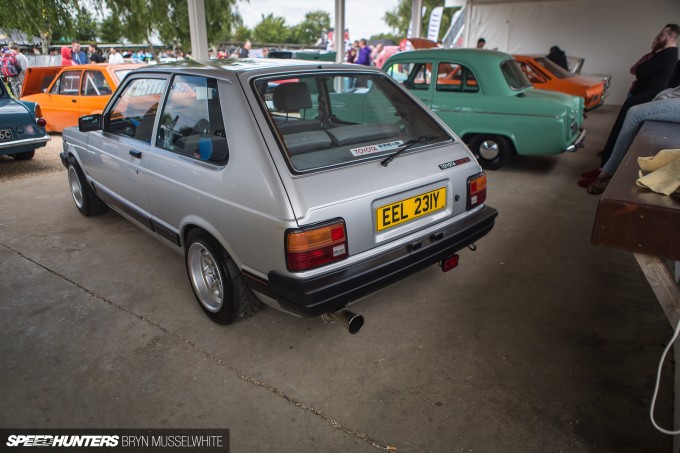 Since Ben bought the Starlet in 2012 it's been stripped back to a bare shell and fully rebuilt. He was very complimentary about the original conversion, but added that everything else needed bringing up to the same high standard.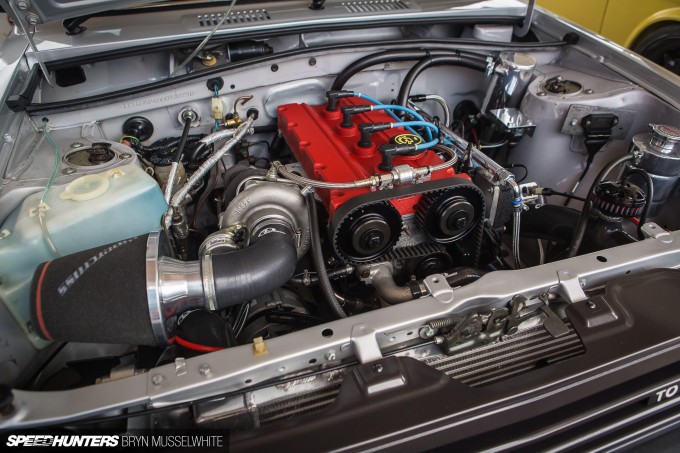 The engine was stripped, refreshed and re-mapped. The standard figures are long gone and the 2.0-litre YB engine now puts out 440hp and a massive 430lb-ft of torque. That's a T36 turbo hanging off the side and there are air injectors in the mix too. It's a stout package, but one that's not about to grenade itself thanks to massive boost or eight injectors and 700hp.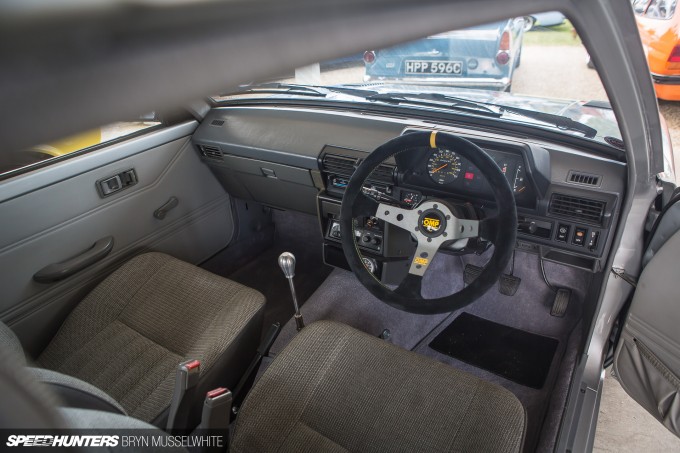 So what's it like to drive? Surely it tries to kill you every time you bury your right foot? Ben smiled and told me, "it's properly lairy". That's British for 'I like a fight'. In a straight line you'll be alright if you hold on, but anything less and it's going to wag its tail like a hungry dog at dinner time.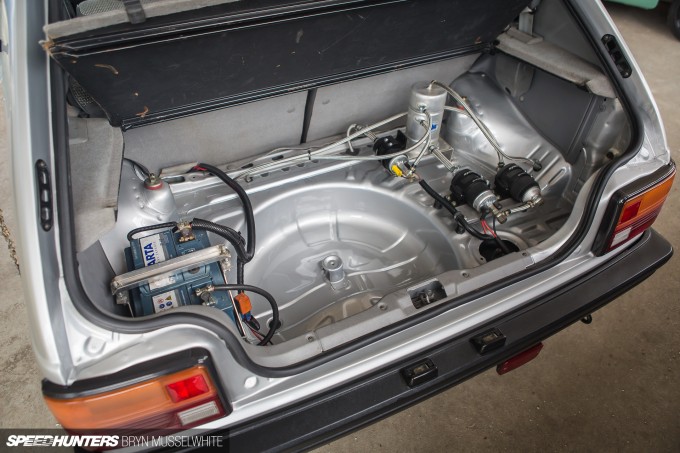 I'm so glad I stumbled across this Starlet at Players Classic. I'm fairly sure a large proportion of people would have walked on by, maybe noting the engine but having little clue as to how incredibly clean or subtle the whole package is. And that's the beauty of a proper sleeper – you just never know when there's one right next to you.
Yup, this is a Japanese wrapper with some British filling that I can get right behind.
Bryn Musselwhite
Instragram: Twospeedbryn
bryn@speedhunters.com
Cutting Room Floor