I'm Not Fussy
I like cars, plain and simple. If it's got an engine of some sort, wheels, and it can take me somewhere physically or mentally, I'm in – I'm sold. Sometimes I envy people who side with just one specific genre of car though, because to know everything there is to about a subject must be wonderful.
But then I see a Ford Huarya racing car from the '60s (yup, it's a real thing) and I'm gone again. This is why I like the Players Classic show in England.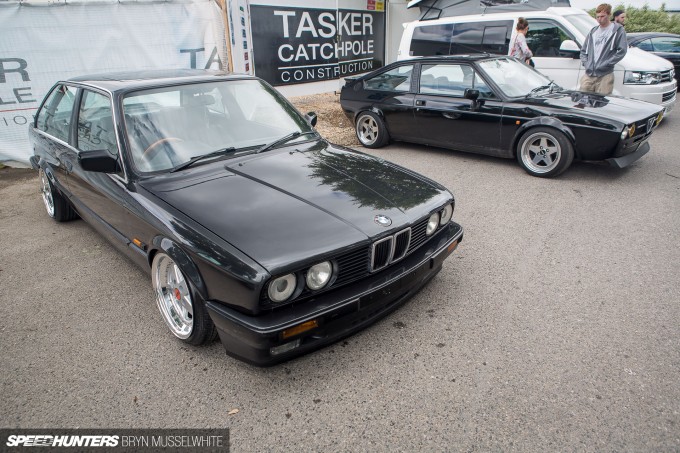 I know my train of thought might seem kind of random, but my experience at Players last weekend encapsulated my car passion in one 24-hour period.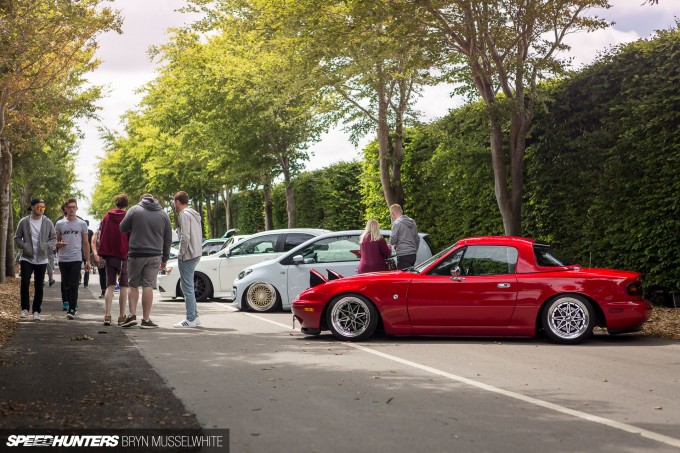 At 9:00pm on a rainy, mid-June Friday night, there are a few things I'd rather do than be packing cameras in preparation to leave home at 5:00am the following morning. Especially as when I did depart it was to drive for a few hours in my noisy, smelly and uncomfortable Volvo 240.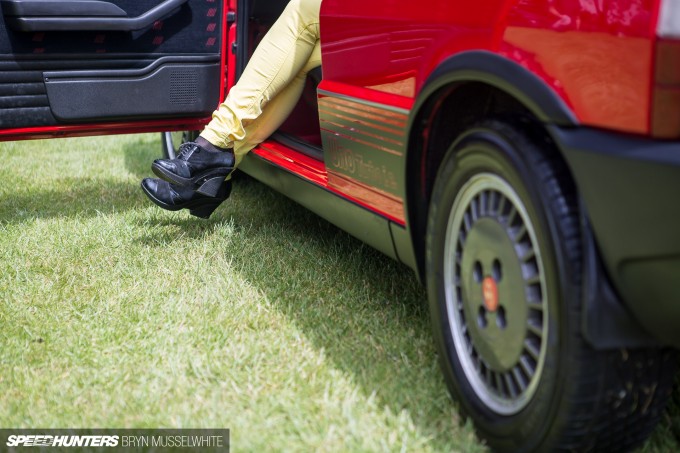 I'm not one of those people who says stuff like that for effect, like a deliberately strained statement, or a baiting Facebook status. I chose to be there doing that, then – it's just what needed to be done. But I could see on social media people talking about potentially poor weather and asking whether it was worth going.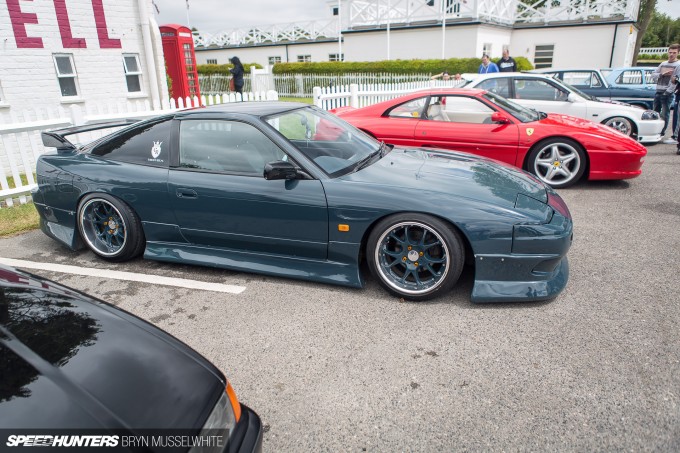 I'm sure it's not just a British attitude, but we do seem very good at making excuses. It's either too far, or the weather might be bad, or something else along those lines… And yes, it's true we do have unpredictable weather here in the UK, but just as it might rain, it might also be sunny!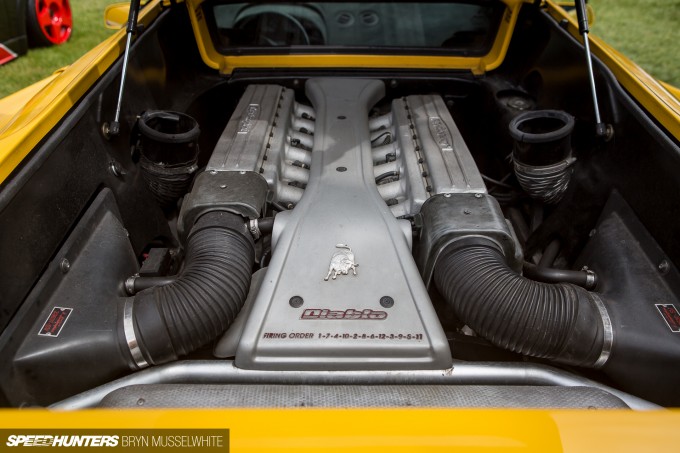 So that's the first thing to note here – you get back what you put in. Give up before it's even started and you'll never understand what it's all about. I can remember seeing a Lamborghini Diablo during the mid '90s in my home town, and there's still something I find so agricultural and magnificently bad-ass about them.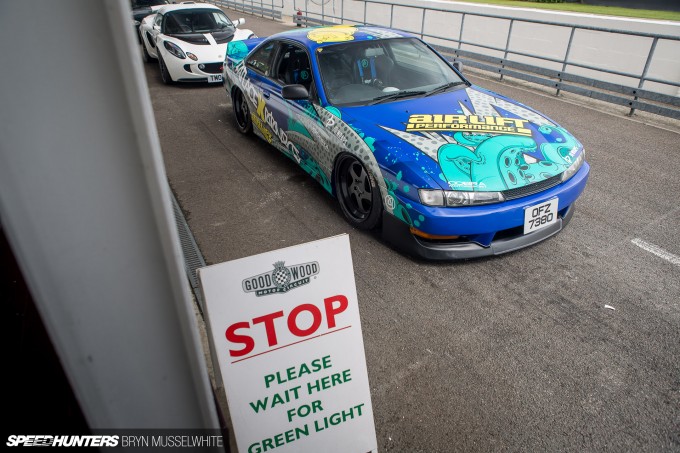 Two people who get what it takes to properly enjoy this 'car life' are Jay MacTolridge and Carl Taylor - my first two reasons for attending the Players Classic. If you get invited to parties and don't go, eventually you won't get invited anymore, and these two know how to throw a party. So I'm not going to risk missing out on something if they're laying it on.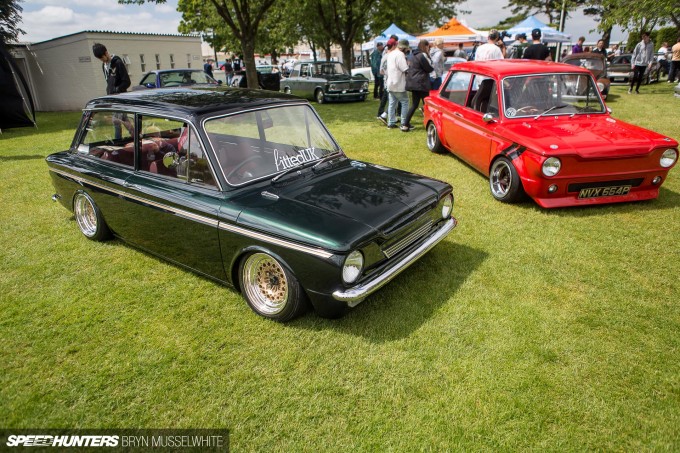 Next up is the reputation. Players Classic a pre-register only show, which might sound elitist, but you generally only hear that from the people who didn't get in. In reality there's nothing elite about it, the only thing to note is the high standard of cars. These Hillman Imps are subtly different but both get me fired up.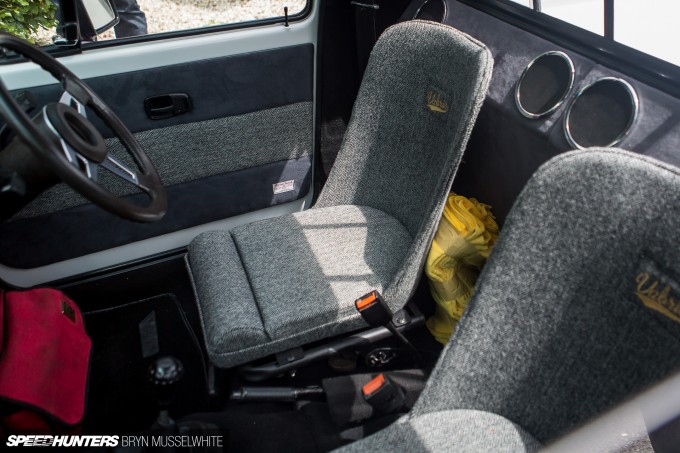 My eclectic mind needs stimulus and every time I turned around there was something else to make me stop, look, and more than likely take a picture for future reference. These tweed low-back seats are in a VW Caddy – not the obvious choice but worth a squint through the windows.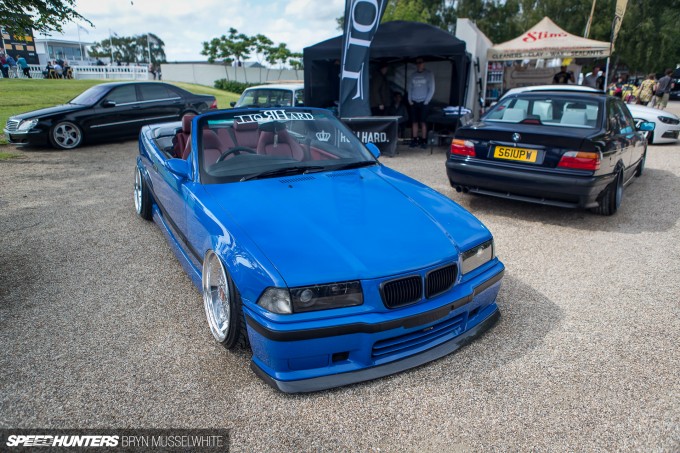 Then there are the people – that's the third reason I couldn't not come. Because as much as I love the cars, they wouldn't be at this event without people steering them in. I first met some of the RollHard guys at midnight in a German service centre on the way to Wörthersee last year, and they get the whole community thing.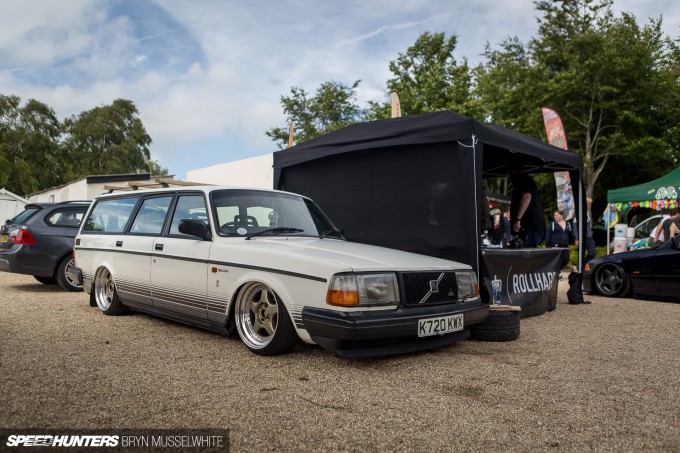 Plus, they have this finely-executed 240 wagon as part of the posse, which has grown over the last few years from just doing what they love.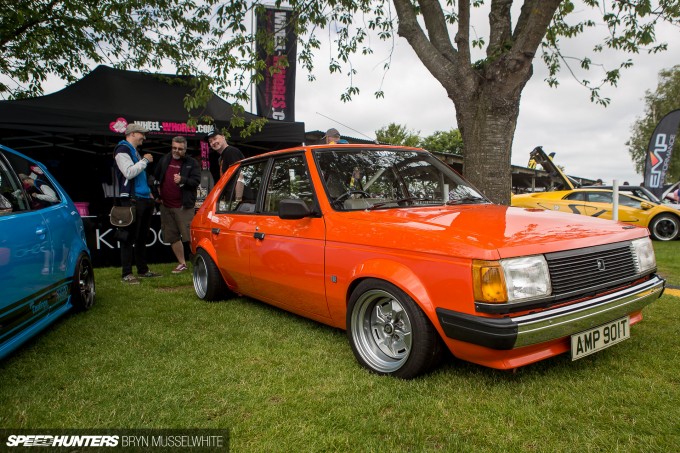 For me, Players Classic offers a fine chance to catch up with a bunch of people who I've become friends over the years through a common bond of interest. I didn't contact anybody before heading down to Goodwood, but like a good bar, I just knew they'd be there. Fellow photographer Ade Brannan had driven his dropped and banded Fiat steel wearing Chrysler from Scotland – only 460 miles one way… Yup, he gets it. Especially as he has much faster machinery in the garage.
Inspiration Everywhere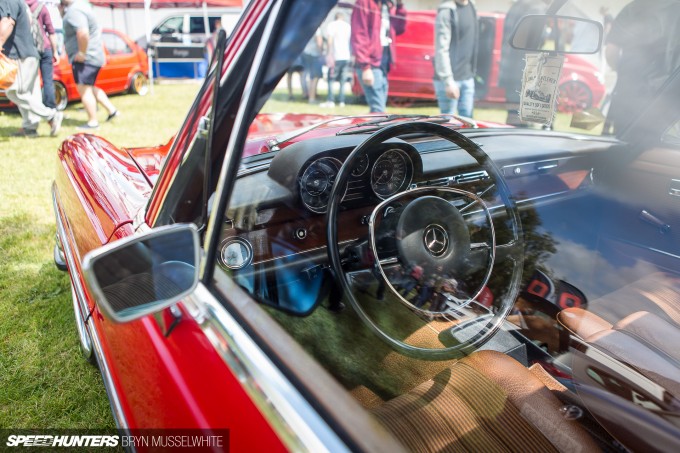 Going back to what I was saying about the pay off for your effort, as I headed south it had slowly become brighter and drier. The skies cleared throughout the morning and the sun warmed the surroundings nicely.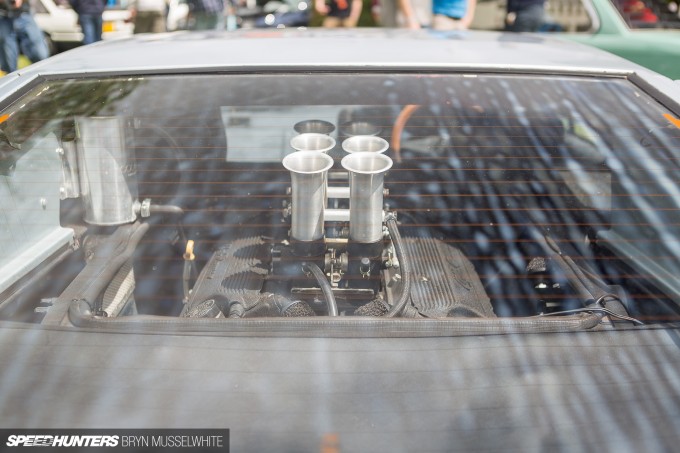 Like induction stacks? Me too! These are attached to an Alfa V6, which Dean Meeson has dropped into his absolutely gorgeous Lotus since we featured it a few years ago. I love how feature cars evolve.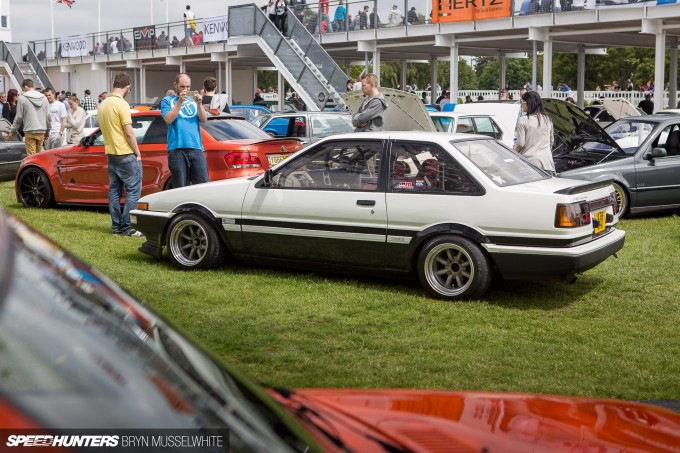 That's the bonnet of Ade's Horizon in the foreground, and when I turned around I spotted this very clean AE86 build. Although it was another new one to me, it was from a familiar face. This is what Chaydon Ford's last Hachiroku project looked like.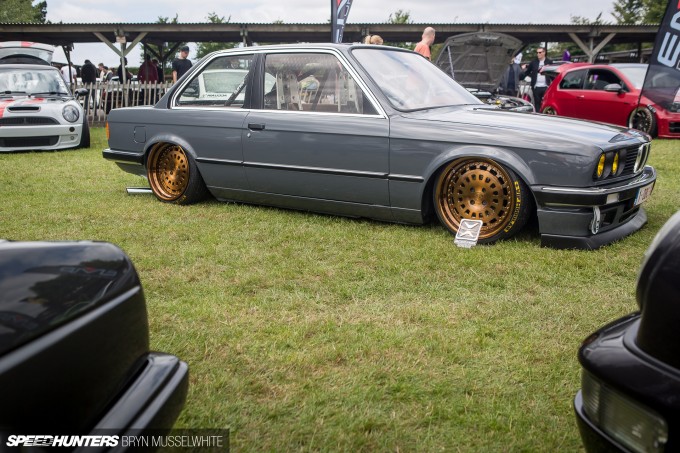 Like some sort of photographic Tarzan swinging in between killer builds, I then slapped eyes on the E30 of Kevve.be. The funny thing is, I can remember standing in a similar position three years ago at the first Players and taking a picture of his previous E21. The cars change, but it's good that some things stay the same. This was another car I'd seen on social media but never in person; Kevin's OCD oozing out of every detail.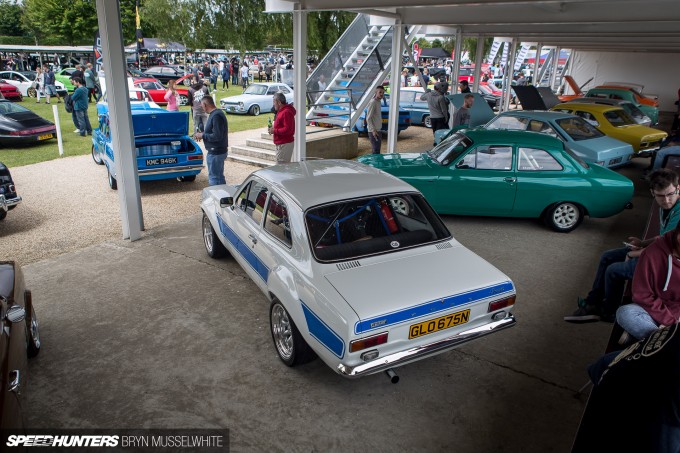 A large part of the Players ethos is getting out and using your car, so this line-up of classic Fords fit right in.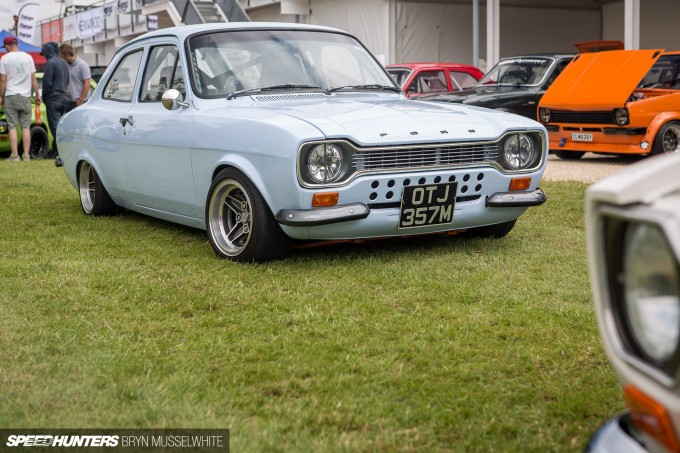 Clean, straight bodywork, 7.5-inch-wide old school RS four spokes, quarter bumpers and a cage. This has been the epitome of British street racing culture for as long as I can remember.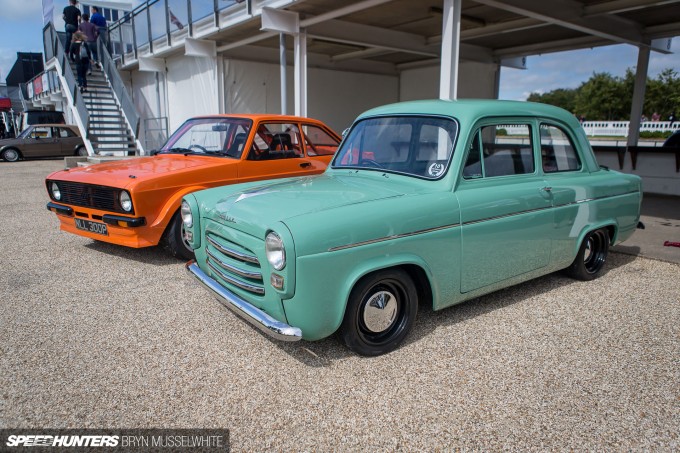 I can draw so many parallels between these and other retro-modified brands. You could see this treatment working on a Datsun 510 or BMW 2002.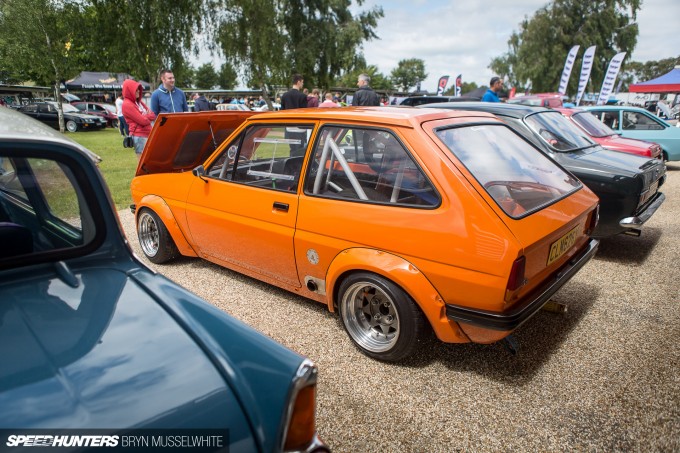 Engine swaps are massively popular in the old Ford fraternity, and this Fiesta is one I'd admired for a long time, but not seen up close and personal before.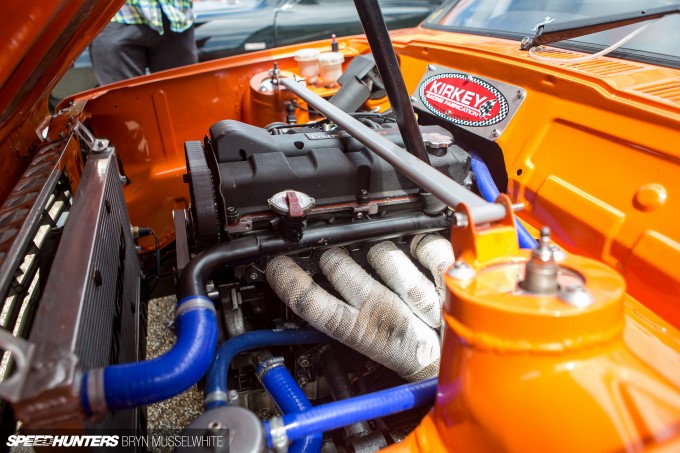 Because where there used to be a transverse-mounted crossflow engine powering the front wheels, there's now a Zetec powering the rears. As the owner of a Mk1 Cortina with a similar setup, I know how much fun this must be.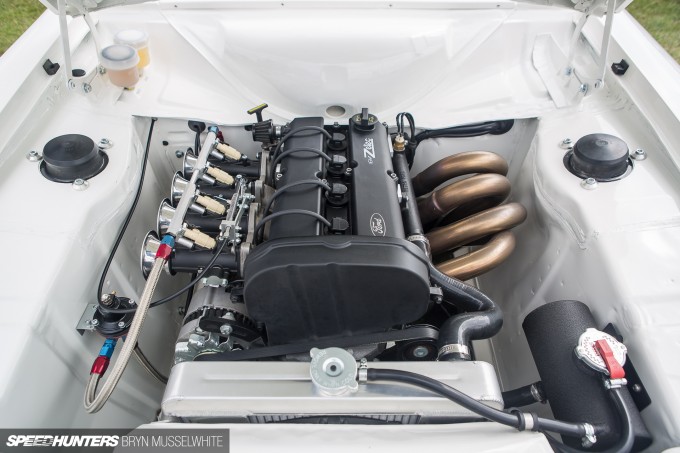 Okay, just one more engine porn shot… You can almost hear those throttle bodies, right?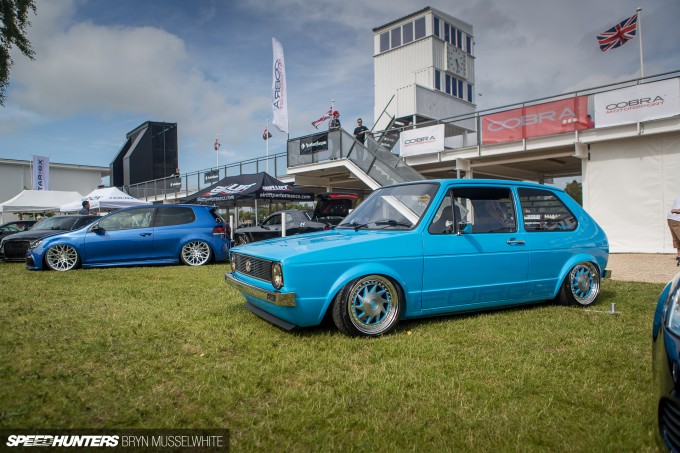 With a background in the modified water-cooled VW scene, Carl and Jay don't shy away from their roots whilst welcoming in all-comers. Forge Motorsport brought along another Mk1 Golf build it completed last year, that's a bit different from the last one!
More Power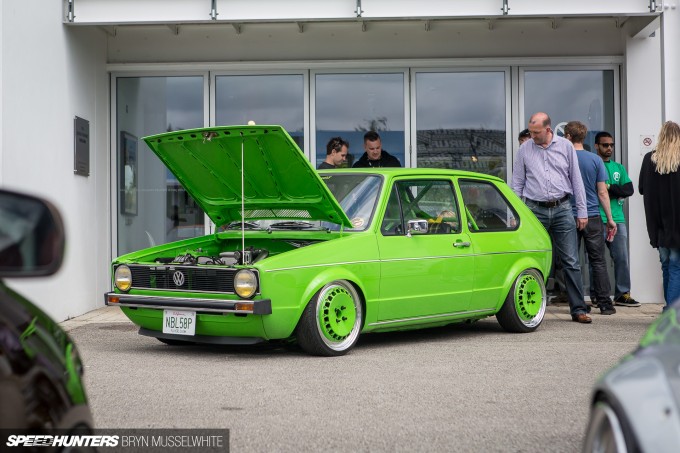 One thing I really like about the modified car scene now compared to a decade or so ago is the advent of bigger power and performance tuning, whilst still keeping show car looks. Jay's own Mk1 is a perfect example of this. Having blasted a 2000-mile round trip to Austria and back this spring, nobody could accuse it of being a show queen.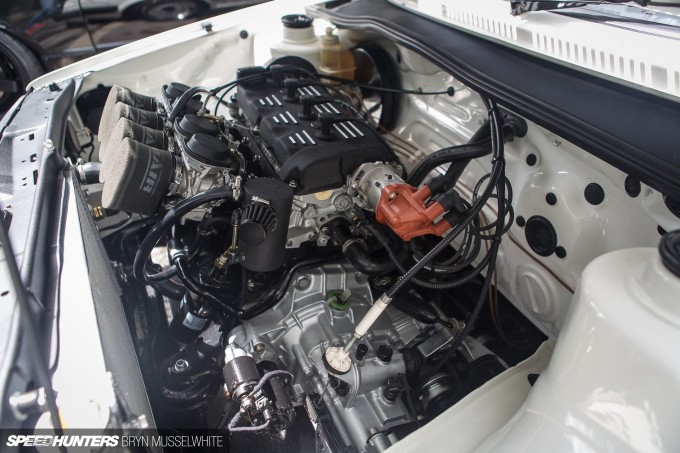 Bike carbs have made it possible to effectively get more power with a little ingenuity and tuning know how.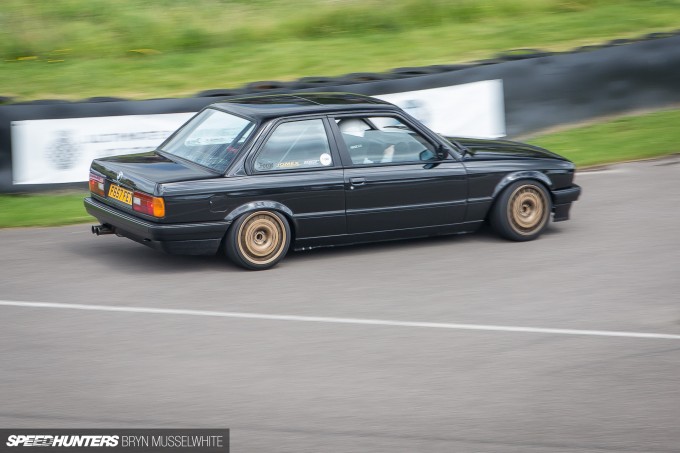 Seeing as Goodwood is also a great racetrack, the constant sound of people lapping around added a perfect backing track to the day. Guy Higgs uses his E30 as much as possible, and it's proper quick too.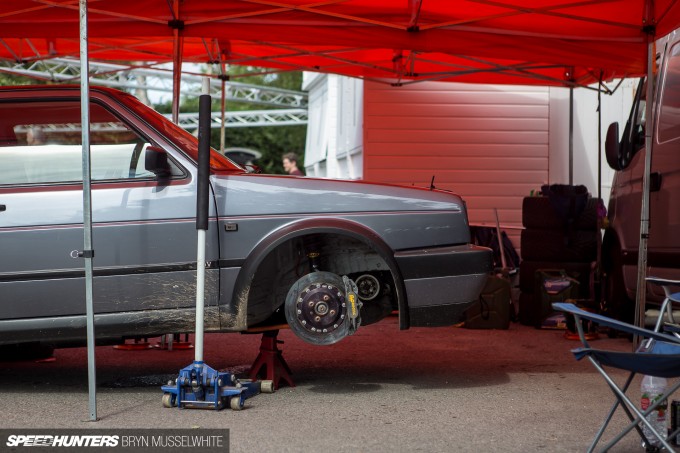 Anybody who thinks this show is all about parking up and unfeasibly low cars is so wrong.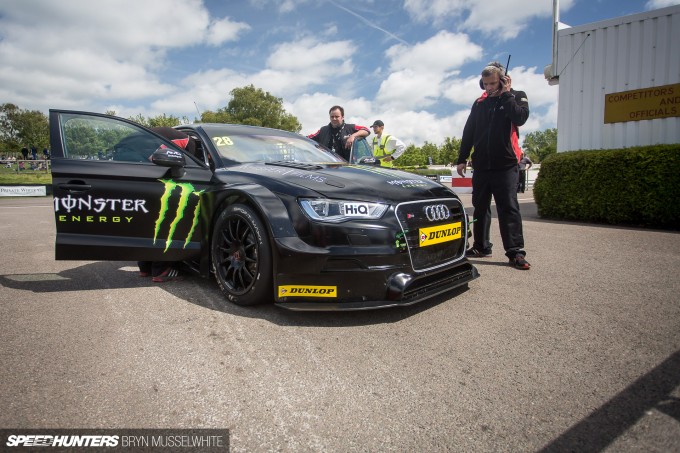 During the event I was one of the lucky few who got to go out for a passenger lap with Nicholas Hamilton in his Audi BTCC car. I always get such a kick from feeling the mechanical grip you get in a properly sorted race car, and from the slicks to the intense heat inside, Nick was doing a great job of showing everyone how it's done.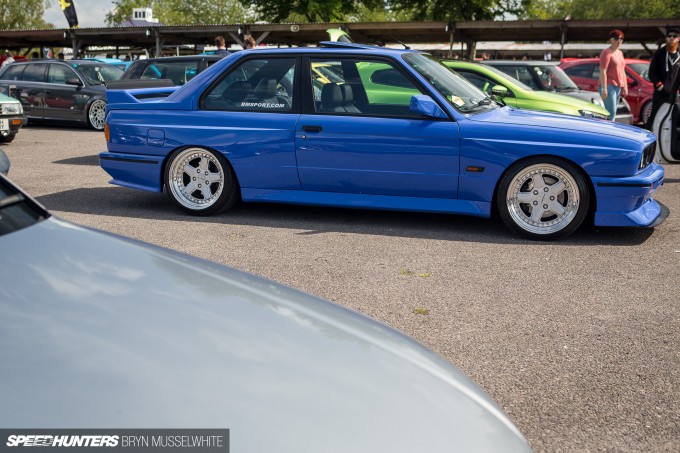 Yup, Players shone for me again this year. Packed out even more than before, the variety was amazing.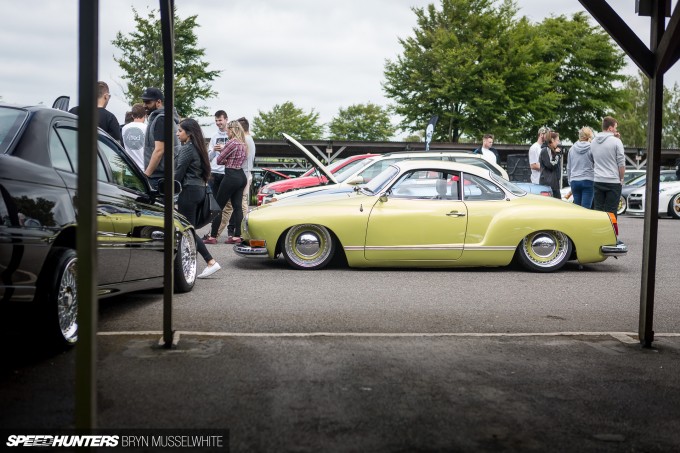 I've tried to convey it in these pictures, but that's a Karmann Ghia with what I think is a juiced Mercedes-Benz (or possibly a Honda from this angle!) alongside, and an R35 GT-R in the background. Amongst others of course…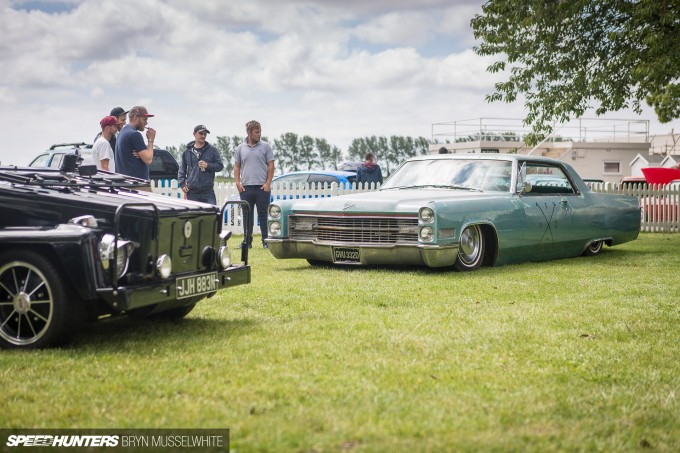 Bad-ass Caddy on bags? Next to a VW Trekker/Thing? Yup.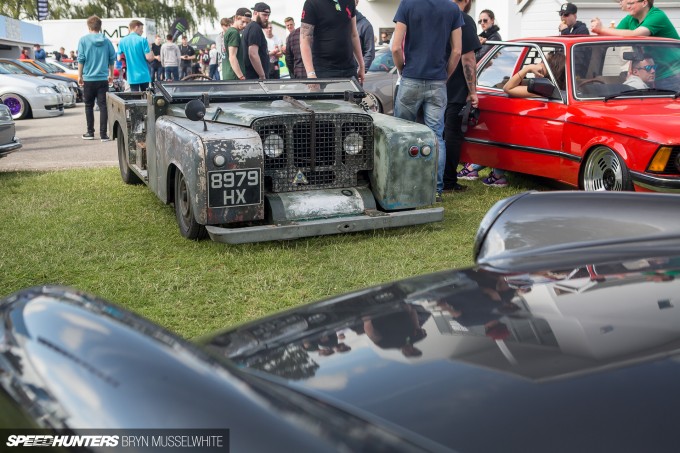 By the end of the day I'd just about taken enough photos, as I'd been talking to so many familiar faces. That fear of missing out had been entirely justified, because the sun had shone and the cars had come. This 'Land Rover' hot rod used to be mine, and a good friend, Bruce Holder, has owned and thoroughly used it in more recent years. Hopefully soon we'll be able to bring you the full story with some shots from Larry.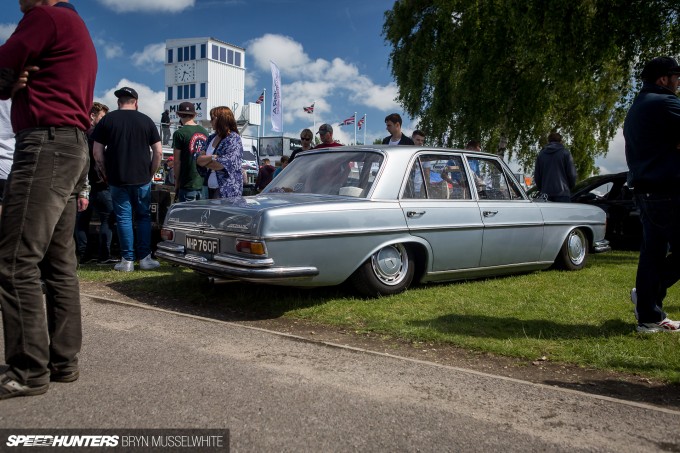 Bruce also managed to bring along his Mercedes, which was bagged in roughly 48 hours leading up to the show with help from John Ludwick Jr, who'd flown in from America – just because he could. That's Bruce in my lead image by the way, because he kind of encapsulates it all for me. He's just an ordinary guy doing what he loves, driving the miles and getting the payback. Isn't that what we all want?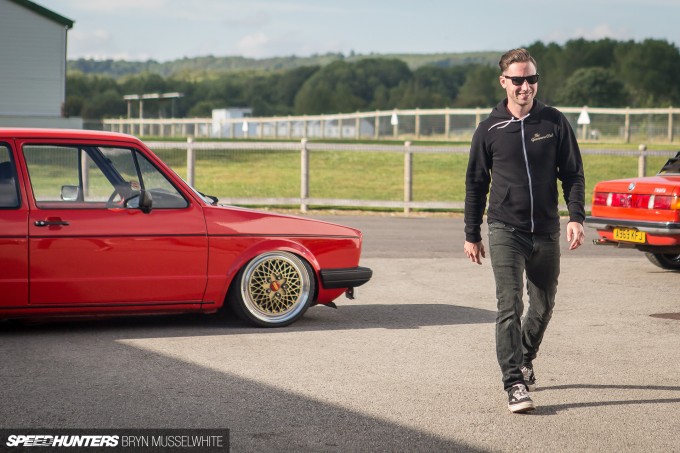 And here's John. That's the face of a man who hasn't slept in a while, is 4000 miles from home, surrounded by people he's never met in person before the week had started, at a show he's never been to before, in a new country to him. Oh, and it's the end of a long day. Happy? Ecstatic I'd say.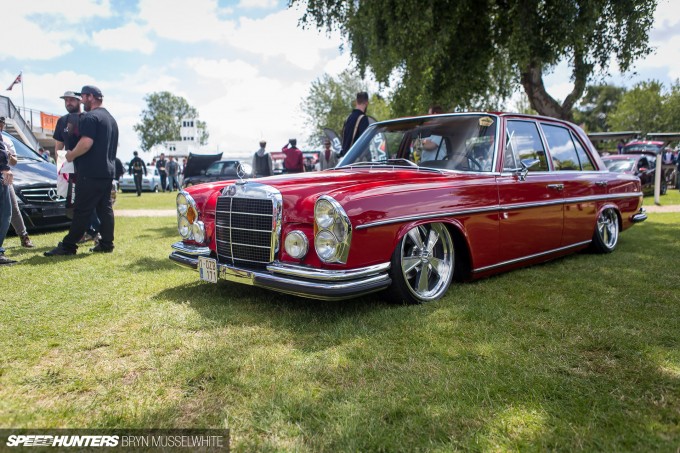 The moral here folks is that it's easy to sit around and talk about doing things, but it's much better to just get out and do them. Track, show, off-road, drag racing – whatever you want. It might not always be easy, but we can all be Players if we want it bad enough.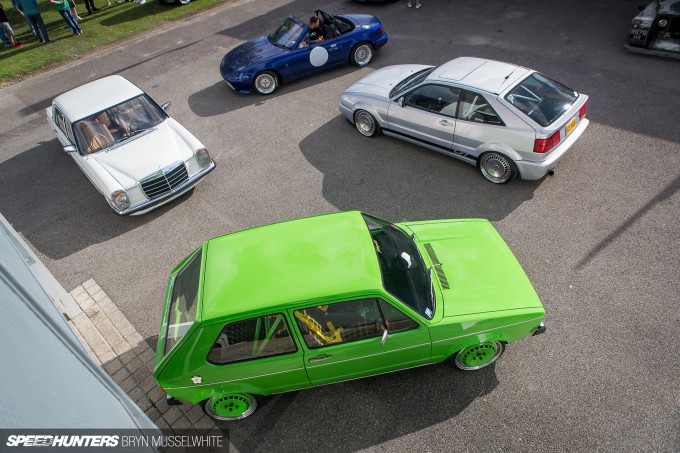 There'll be a couple of spotlights coming soon, but for now check out the whopping amount of bonus images in the chapter below. I've left some surprises in there too….
Bryn Musselwhite
bryn@speedhunters.com
Instagram: Twospeedbryn
Cutting Room Floor