Fresh Thinking
Like my fellow countryman, I do have a particular set of skills that make me a nightmare for people like you. However, I won't kill you, but I will find you and I will shoot your old Ford…
Sometimes it feels like there's this supernatural force at play that always pulls me towards a '70s Ford – even in the most unlikely places. The thing about classic Fords is that they most often follow a particular formula, which has been honed and perfected in the decades since their release. With this being Gatebil though, you know that this formula has been set on fire and then danced upon a couple of times for good measure.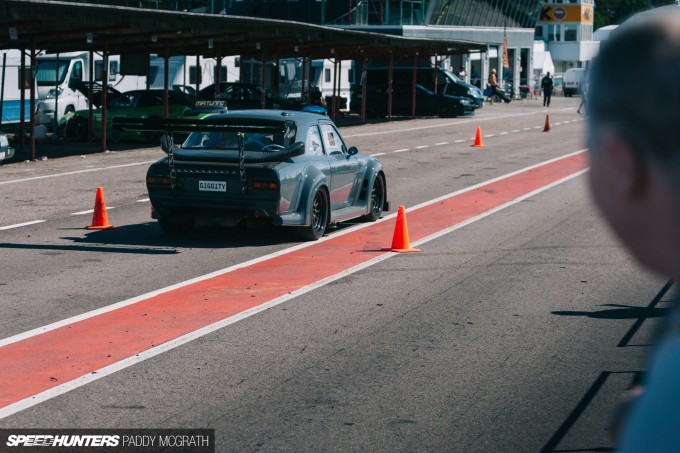 The funny part about this particular Escort is, I wasn't even sure it was an Escort until I got close. Approaching from behind, the huge wing and carbon air scoops disguised its rear. The roof scoops added to the distraction, let alone the custom widened bodywork which I had never seen before.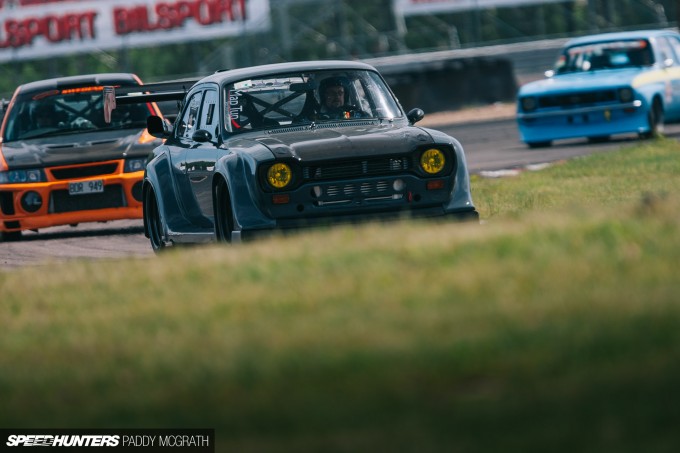 From the front however, it is unmistakably an Escort. The round headlamps set into that iconic grill immediately reveals the car's true identity.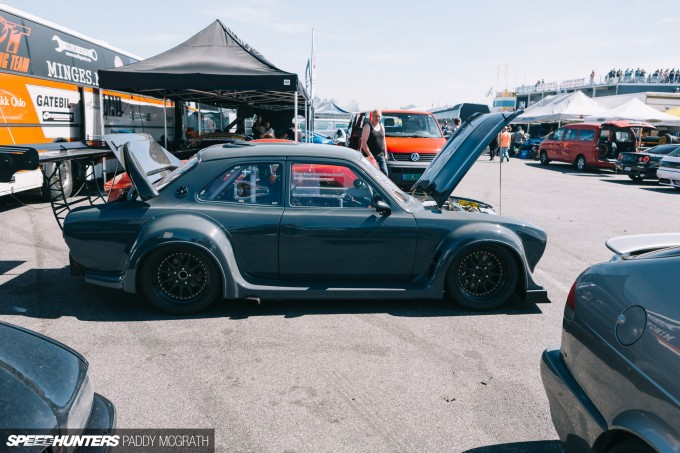 I'm sure Robert Dahl, the owner, builder and driver was probably a little bit unnerved by the sight of an Irishman standing inches from his car, mouth wide open and trying not to drool. He disguised this well though, and invited me for a closer look in the paddock once he was finished on track.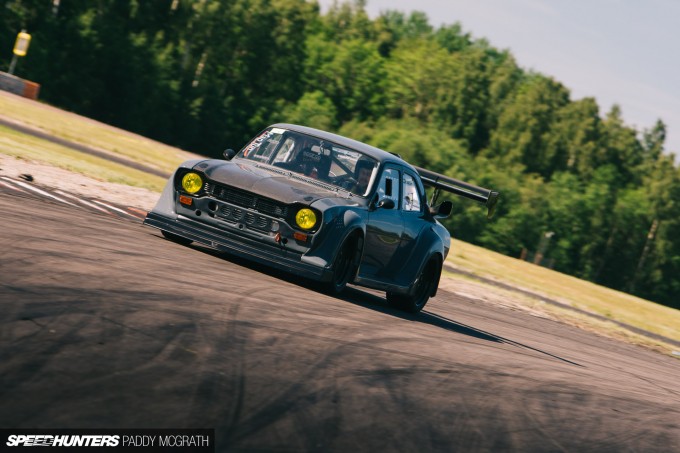 When a car like this enters your life, you really don't want to let it out of sight – especially at Gatebil where you might never see it again. So I stood on the pit wall and watched it lap after lap after lap…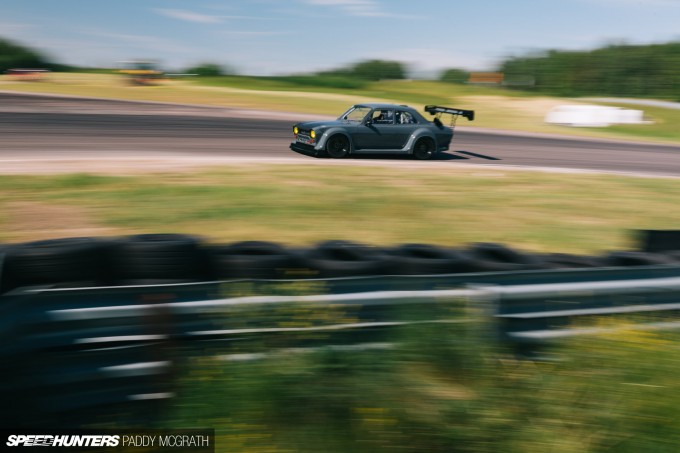 It became one of those times where I thought it was never going to come back in, but eventually it did.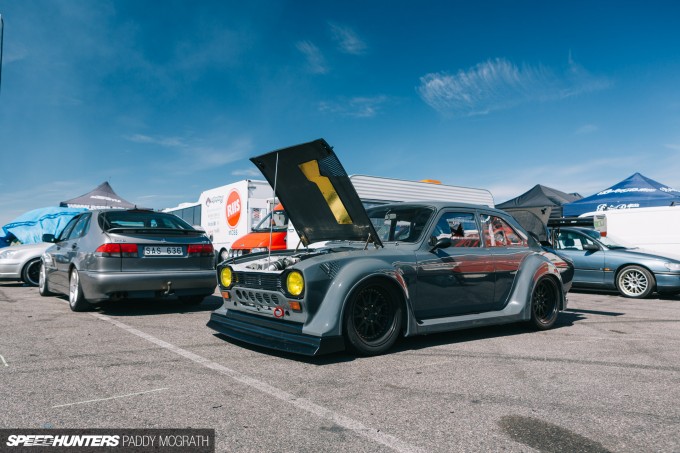 I followed the car back to the paddock, where I could finally talk to Robert about his creation. It was a good thing too, as he was only doing a flying visit for a couple of hours at Mantorp Park and would leave the event later the same day.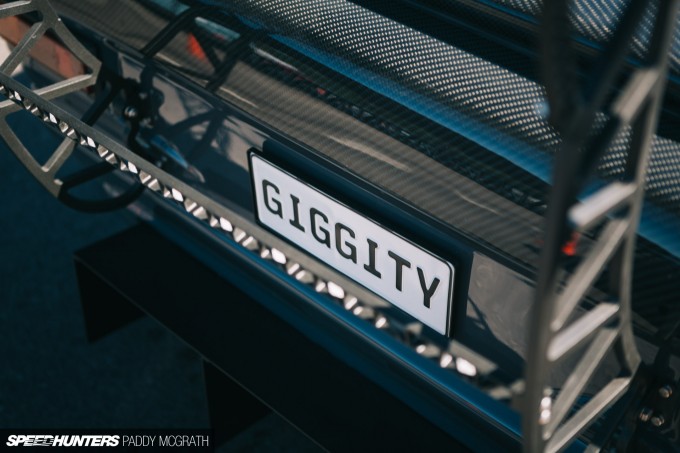 As it turns out, the car has been a regular on the Swedish scene for several years (how I've never heard or seen anything about this car before is beyond me).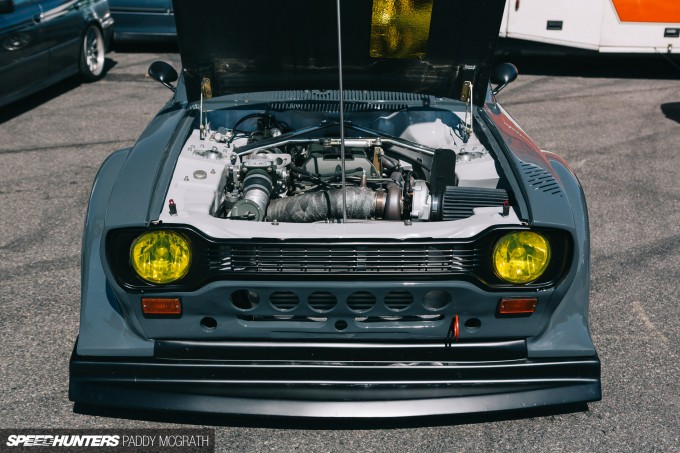 I'm not sure where to begin with this one, so I guess I'll start at the front and work my way back. As you can immediately see, this isn't a tube chassis special – this was an original Escort MkI before Robert got his hands on it.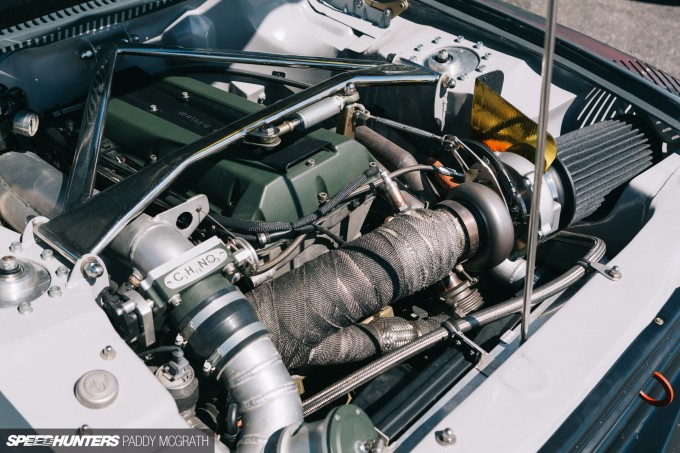 The Swedish are a patriotic bunch and you often find that they'll try and squeeze something from one of their own national manufacturers somewhere within any given build, and this is no exception. There is no Ford engine here, instead it's a turbocharged 2.0-litre Saab B204 making 505hp and 540Nm – but it's capable of more. However, with a car so light anything extra would be a waste, and Robert has wisely focused on drivability over everything else.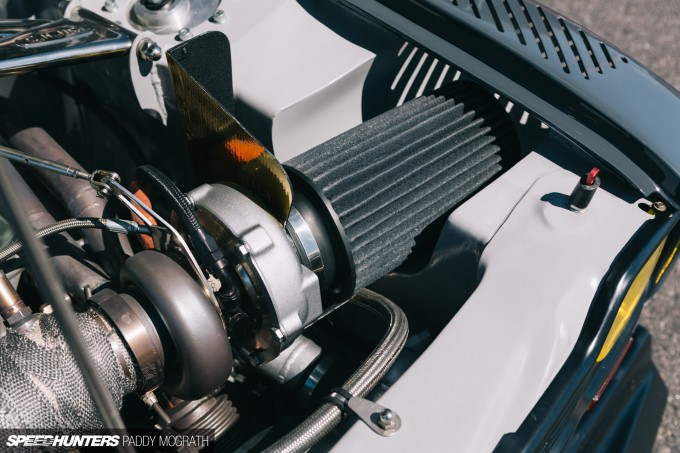 From what I gather, this build was a long time in the making. It's no surprise either when you closely examine the thought and craftsmanship that is evident throughout the build. The recess in the front inner wing combined with the vents in the fender to provide airflow is a personal favourite touch.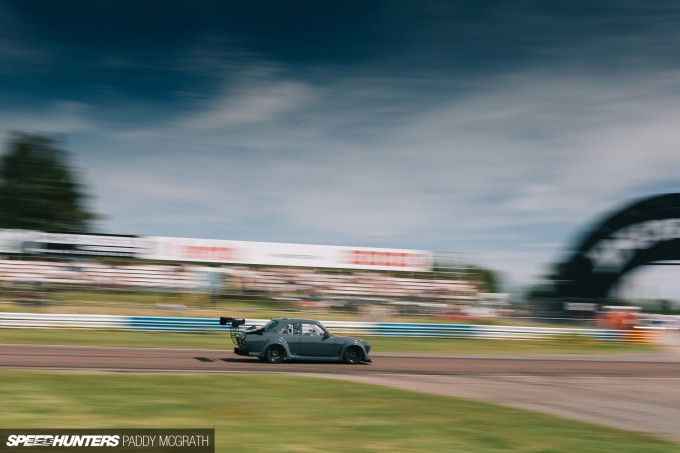 The suspension setup throughout the car is complete pick and mix from various manufacturers. The front uses primarily E36 M3 parts but with Ksport coilovers, while the rear is based on a Volvo axle with a Watts 4-link and AVO coilovers.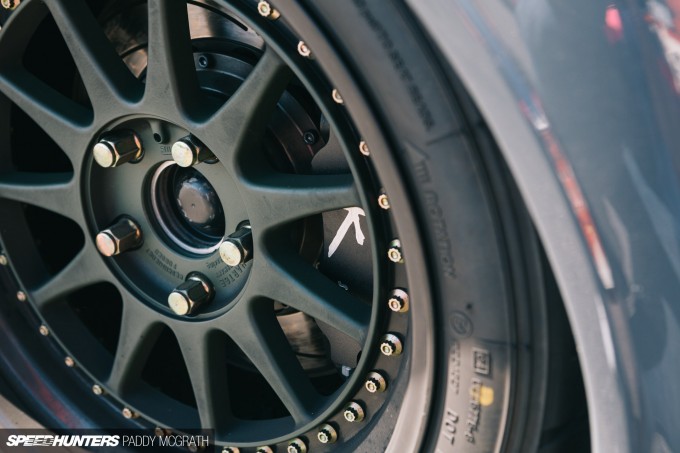 Despite the Escort's light weight – I'm assuming here, they're never heavy – the car still utilises a braking system which can cope with lap after lap of hard use: 330mm discs with 8-piston calipers up front, 286mm discs with 4-piston calipers out back.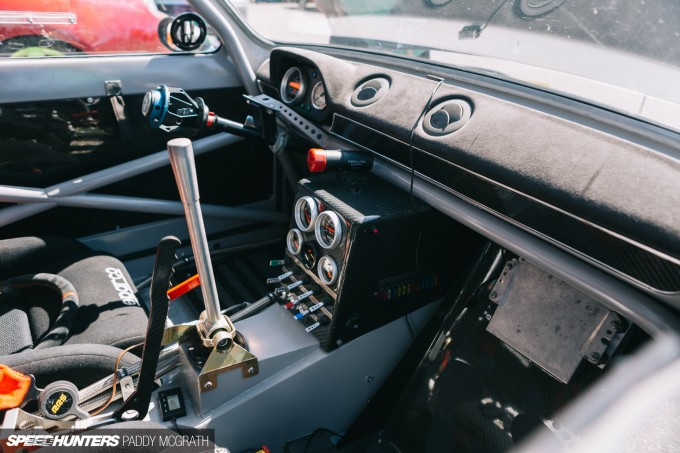 Whilst the top half of the original dash remains – albeit having been flocked – the rest is bespoke and pretty much what you'd expect from a top motorsport build. Sparco Evo II Plus seats with RRS Harnesses and a full 11-point rollcage are just some of the highlights.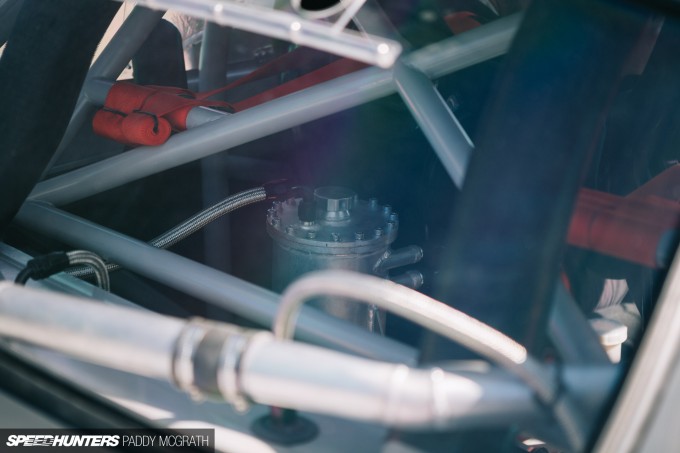 Not to mention the tank for the dry sump system which sits behind Robert's seat.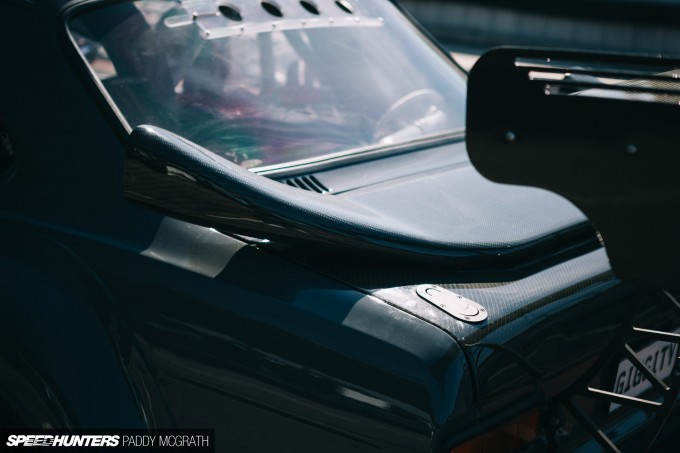 Some of the Escort's strongest aesthetics are at the rear, with the wide carbon fibre scoops reaching outside of the car's width to drive air into the rear-mounted radiator.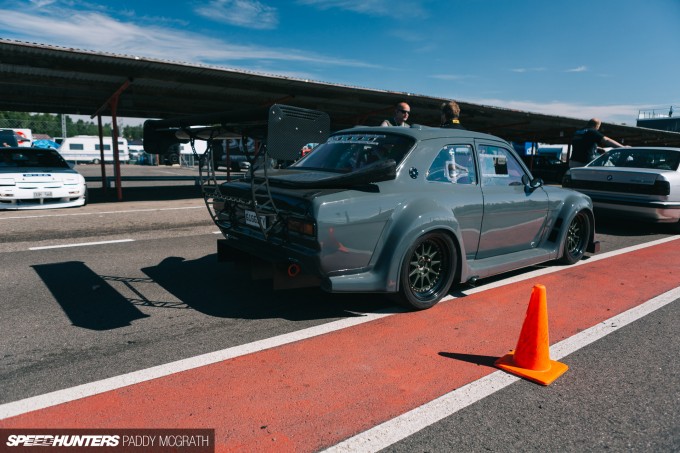 All of which is tucked neatly in front of the body-mounted wing. Hiding in the shadows is a full-width underbody diffuser.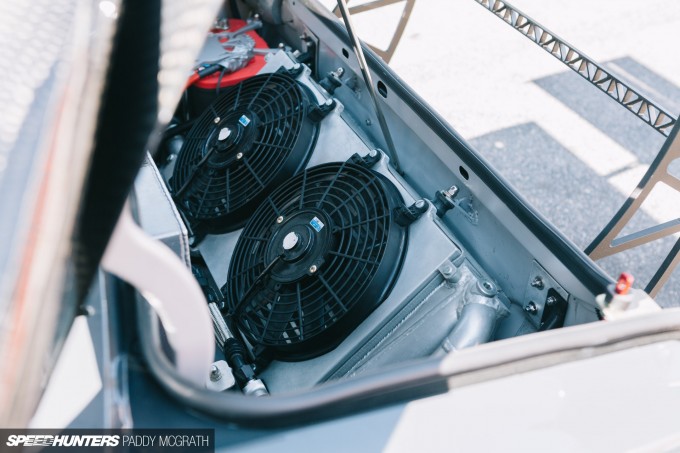 Here's a look at the aforementioned rear radiator setup.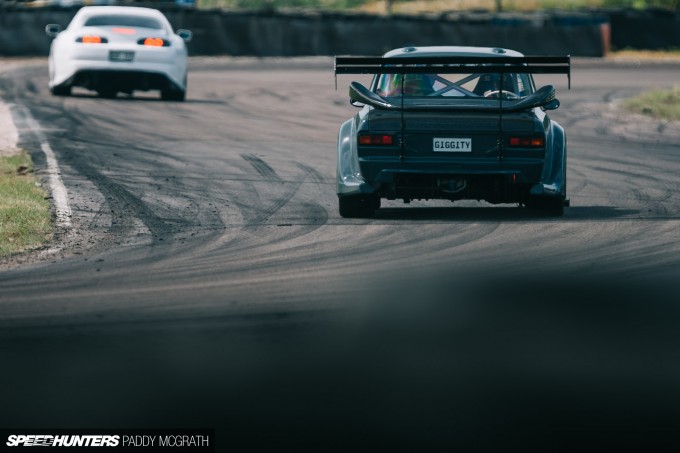 Before I knew it, it was time for Robert to get back out on track and for me to shoot the car one last time.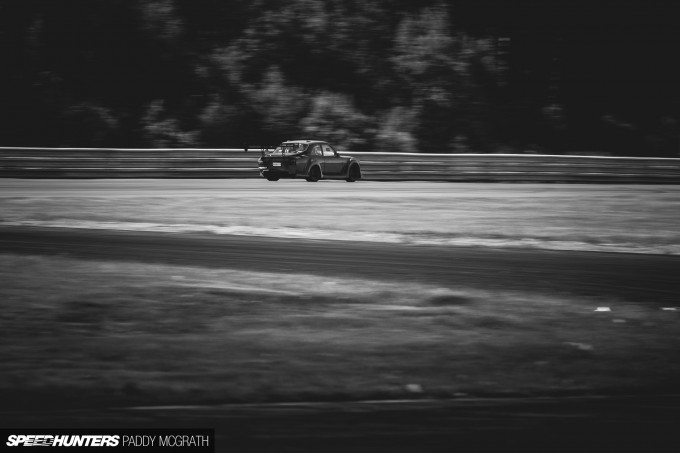 I probably only spent a total of 20 minutes with this old Ford, but the car hasn't really left my mind since. Who knows, maybe I'll be able to track down Robert some day for a full and in-depth feature…
Paddy McGrath
Instagram: pmcgphotos
Twitter: pmcgphotos
paddy@speedhunters.com
Cutting Room Floor